---
zahrain mohd hashim, please resign!!
Posted: 15 Mar 2010 10:34 AM PDT
STICKY POST! please scroll down for new posts.
i, as a voter of bayan baru, penang  (among thousand others, i'm sure), called upon zahrian to step down from his MP post, representing us in parliament, as i voted for PKR, not for him. i don't want an independent to represent me.
the bayan baru constituency in penang now has no MP.
now hishamuddin says IGP is quitting…
Posted: 15 Mar 2010 10:15 AM PDT
… that's ok because he is home minister. when china press mentioned it, all hell broke loose. within hours, show cause letter issued and a rep. from china press summoned to the ministry.
china press, for speaking the truth, made kerismuddin jumped up like cacing kena abu. and it's only a small matter too. when big serious matters like the seditious and racist comments utusan malaysia spewed out, kerismuddin tidur macam bayi.  what a great home minister we have!
why kerismuddin jumped up? ohh.. how dare china press mentioned IGP is resigning before he mentioned it!!  oh well, let him have his day.
"What we have done is the same as what we did with Al-Islam and The Star. If the explanation is not reasonable, we will view it in that context," he told reporters in the Parliament lobby.
huh? when did he issued show-cause letter or even warning to al islam? the star, yes, because gunasegeran wrote the truth that hurts the extremist muslim and umnoputera. there was no action from him towards al-islam… just like no action whatsoever towards utusan malaysia!!!
mr home minister, you are no good at lying but you are sure good at propagating 2malaysia!!!
UMNO Youth, PAS Youths and Muslim NGOs should just start an anti-Swedish Brand day
Posted: 15 Mar 2010 09:56 AM PDT
In 1920s during the Anti-Indian and Anti-Muslim activities to whip up the Nationalist spirit leading to the anti-British and anti-colonial activities, Buddhist monks were stationed in front of Muslim and Indian shops to stop Burmese-Buddhists from shopping there. The monks even whipped the Burmese ladies if they enter the Muslim or Indian shops.
Malaysians and Muslims around the world should emulate those activities.
UMNO Youth, PAS Youths and Muslim NGOs should just declare a symbolic anti-Swedish Brand day for one Sunday to teach them a lesson.
They should just stay outside the Swedish Branded shops e.g. Ikea, Volvo, Saab and Errison etc shops or outlets and requested the would be customers not to give business to Swedish Brand outlets for one day. They could persuade Muslims to avoid totally but should request other races to just show solidarity with the fellow Muslims by abstaining from shopping there for at least a day.
All these groups should also request the management and owners of those outlets to give a feedback pressure to the Swedish government to take action to the anti-Muslim newspapers and the cartoonist.
Posted: 15 Mar 2010 09:00 AM PDT
Last weekend i was cruising along the historical River which used to be the busiest river in southeast asia. This river was parked with different kind of merchant ship from various part of the globe. They came here to do trading and it actually happened along this river...
It was a hot night that day and I was sweating like i was just came out from shower... but i careless and continue taking the night scene picture of famous Malacca River.
One thing i noticed when i walked along the river... I noticed the Malacca state government has over restored on the both sides of the river. I don't think it looks like this 500 years ago. Anyone? ....
Restaurant / Pub along the riverside
The Couples was sitting there enjoying the historical river
River cruise was cruising along the river
Another view of the riversides, hardly can see people walking
Riverside view in front of the church
Luckily there wasn't any uninvited came into my picture
So what do you think about Malacca riverside? Do you think the restoration is good?... Nice or what?
Independent MPs relishing independence. Five can squeak like Minnie Mouse!
Posted: 15 Mar 2010 09:03 AM PDT
Tan Tee Beng and Zulkifli Noordin feel they are now free to do what they think is right instead of having to toe the party...
To me, these two are rebels and traitors who betrayed the trust of the rakyat. Tan said
as independent voices, he hoped they could make a change in the political arena of Malaysia.
Haha...false hope lah, Tan. Don't talk crap.
The opposition voices can barely drown the 'majority' voices out. What five independent voices can do to make a change? Five of you can surely squeak like a 5" squeak toy of Minnie Mouse!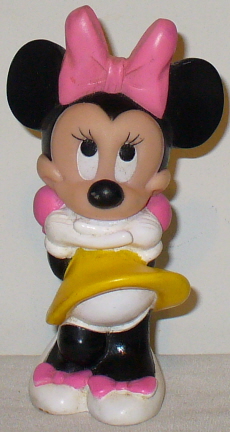 Stop Destructive Forest Clearance To Save Our Tigers - letter on malaysiakini
Posted: 15 Mar 2010 09:00 AM PDT
SAVE THE TIGERS, SAVE THE FOREST
The ban by the Sultan of Johor on wildlife hunting announced last week is very welcome but it will be futile if the animals' habitats are not protected.
Johor Ruler Sultan Ibrahim Ibni Almarhum Sultan Iskandar decreed on March 4 that the ban was necessary to protect the tigers, elephants, bears, deer, mouse deer, tapir and porcupines.
Unfortunately, the
Posted: 15 Mar 2010 07:57 AM PDT
That day, a few days ago, I woke up very the early to fetch mom and dad to the airport. Then I was alone that time, no idea where to go, it's so early and remembered that the tripod for my camera was in the car, so I went to Queensbay to take some photos and let the wind blow.
Maybe it rained a bit during midnight, it's so chilly and windy that morning. Cold… and I like!
It's very quiet early in the morning. The sun hasn't got up yet and it's only a little brightness from far. Forgotten that I was only in a short pants and t-shirt, waiting the sun come up to warm me up.
No people at Queensbay, only like 6-7 people, one people sweep the floor and some were like me letting the wind blow and got people go morning walk too!
Some more got boat pass by! By the way, the sea at Queensbay is so much nicer than Gurney Plaza, there's no ugly muddy seaside. Gurney Drive is so geli (ugly) during low tide.
Got aeroplane also! Flights are always early. Check out my dust spot on my camera sensor, so cool.
Waited for like 45 minutes, the sun has got up in the end, it's time to pack up and go home.
Astro subscribers are all donkeys - THE SEVEN SINS OF ASTRO
Posted: 15 Mar 2010 09:08 AM PDT
This letter is written with the hope of 'enlightening' the millions of Astro subscribers to the high-handed and couldn't care less attitude of our cable TV provider, Astro. I myself have been an Astro subscriber for the past 10 years and still am a subscriber today due to the sad fact that I have grown so accustomed to Astro programmess, I shudder to think of spending a day without them.
Maybe it is due to this fact that Astro has gathered enough nerve to exploit us subscribers to the fullest. From numerous scandals, big and small that rocked this nation, it has been proven time and again that we Malaysians are a patient and forgiving lot. Maybe it is also due to this fact that Astro has grown to become a snobbish, 'couldn't give a damn' conglomerate.
It is time we, the subscribers, stand up and make ourselves heard. It is time we make it clear that we are smart, intelligent consumers who will not bow to giants who monopolise the market. I have listed down the 'Seven Sins' of Astro below with the hope of 'waking' up subscribers.
Ponder over them with a cuppa in front of Astro programmes and see for yourselves what we have been put through.
Sin No 1

: Advertisements and commercials
We have been sold and told that there would not be any kind of TV commercials since we are paying for the programmes we are watching. Since the launching of Astro, you will notice that more and more TV commercials have been put into our living rooms. Start counting them and your blood will boil. Is this how a cable TV is supposed to be run?
Sin No 2

: Astro-on-demand re-runs
We are paying additional rates for this so called 'Watch when you like, how many times you like' programme named 'Astro-on-demand'. Fine, we get to watch first-hand episodes of Hong Kong dramas and serials. But then again, you will also notice that these same dramas and serials will be aired again over 'Wah Lai Toi' some months later. And mind you, we are also paying for this 'Wah Lai Toi' package. Think, subscribers, think. We have been milked high and dry.
Sin No 3

: 'Services currently not available'!
I am sure this is the dreaded punch-line all subscribers hate to see when their favorite programmes are interrupted due to 'bad weather'. This has been Astro's problem from the start and we don't see any effort being done to overcome or improve it. But then, they can say that there are always repeats and re-runs when services are resumed.
Fine, then what about the 'live telecasts' that we missed? Finals like the 'All England' where a Malaysian is playing and capable of winning after seven years? Live football matches where we are being made to pay more? Not to mention the coming World Cup where we are staying up to watch?
Imagine the frustration of staying up late with some hot coffee, sitting on your couch complete with wonderful excuses for going to work late tomorrow wanting to watch your favorite teams play 'live' and all you can see is 'Services currently not available'. Just wonder whether we, as subscribers can just write in to Astro when our bills arrive and tell them 'Payment currently not available'?
Sin No 4

: Programme re-runs and re-re-runs
Sure, we all know how these cable TV providers operate. I am sure we can stomach some re-runs. Have you ever experienced switching on your Astro and have the feeling that you have watched this programme before?
But the real 'miracle' is that this same thing will happen to you again and again with the same programme. Then it will dawn on you that this is the same programme that they have repeated over and over again. Switch on channels like HBO, Star Movies, etc and you will know what I mean.
Sin No 5

: Wanton price hike
I am sure this needs no elaboration from me. We have been put through this over the years.
Sin No 6

: Programme cancellation fees
Ever notice how you are being pampered when you want to add new channels? Notice how efficient they are when you can have your new programmes channeled into your living rooms within half-an-hour with absolutely no connecting fees?
Of course, when you want to cancel these same programmes, you will be at their mercy. A cancellation fee will be imposed. So they are telling us that getting in is simple and free but getting out will cost you. Wake up subscribers, if this is not daylight piracy, then Somalia must be a tourist heaven.
Sin No 7

: Unfair programme package
Ever notice how packages are being grouped? We, as subscribers, are not given a free hand to choose which programme we like to see. We are being shoved programmes we don't like just because we choose certain channels and other channels are being 'thrown' in.
Of course, this is a free world and I can just pick up the phone and terminate my Astro. But as a full-blooded consumer, I would not want to see my fellow consumers being exploited the way they are.
Stand up and be heard, then they will see that we mean business. We might then someday be really enjoying our beloved Astro programmes without the two long ears sticking out of our heads.
Ketua Pemuda Penyokong PAS Perak Mati Ditembak
Posted: 15 Mar 2010 08:24 AM PDT
K
etua Pemuda Dewan Himpunan Penyokong PAS Perak, mendiang Siva Pandian mati ditembak di hadapan kedai mencuci kereta miliknya di Langkap, Teluk Intan hari ini.
"DPPN Pk amat sedih dengan berita yang telah di laporkan kerana cara pembunuhan tersebut amat kejam dengan dua das tembakan yang satunya mengenai kepala dan dada yang mengakibatkan beliau mati di tempat kejadian jam 3 petang tadi," kata Salman Haji Saleh, Naib Ketua, Dewan Pemuda PAS Negeri Perak (DPPN Pk) dalam kenyataan medianya kepada era pakatan. com.
DPPN Pk yang lantang mengutuk tindakan itu berharap pihak polis membuat siasatan menyeluruh terhadap pembunuhan kejam tersebut.
"DPPN Pk juga meminta ahli keluarga mendiang dan juga semua ahli Dewan Himpunan Penyokong PAS Perak bersabar serta tenang dan berhati-hati dengan suasana yang berlaku ini," tegas beliau. -erapakatan
Kontrak Musa Hassan Sebagai KPN Tidak Akan Disambung
Posted: 15 Mar 2010 07:25 AM PDT
S
ehari selepas menafikan laporan akhbar China Press bahawa Tan Sri Musa Hassan akan melepaskan jawatan Ketua Polis Negara (KPN), Menteri Dalam Negeri, Datuk Seri Hishammuddin Hussein hari ini mengesahkan akan berlaku rombakan peringkat tertinggi pasukan polis.
"Berhubung pucuk pimpinan polis, saya akui, rombakan akan berlaku tetapi masa dan bentuk peralihan itu akan ditentukan bukan kerana desakan atau tekanan daripada media tetapi dibuat oleh kerajaan dan pemimpin kebangsaan."
Sabtu lalu, akhbar harian Cina itu menyiarkan laporan bahawa Musa telah mengemukakan surat peletakan jawatannya kepada Hishamuddin dan juga Perdana Menteri, Datuk Seri Najib Razak.
Beberapa jam selepas berita itu disiarkan, Musa (bawah) dan Hishamuddin (atas) segera menafikannya.
Kementerian Dalam Negeri juga mengeluarkan surat tunjuk sebab kepada China Press menuntut penjelasan mengapa berita itu disiarkan sedangkan kerajaan menganggapnya sebagai tidak tepat dan belum disahkan lagi.

Bercakap kepada pemberita selepas perasmian Penggal Ketiga Parlimen Ke-12 oleh Yang di-Pertuan Agong, Hishamuddin mendedahkan bahawa rombakan berkenaan bukan sahaja akan membabitkan KPN tetapi juga pegawai kanan yang lain.

"Dalam hal ini ia tidak berkisar kepada IGP (Ketua Polis Negara) sahaja kerana ada empat lagi pengarah daripada tujuh bahagian PDRM yang akan bersara tahun ini. Malah seorang daripadanya telahpun ambil cuti seperti biasa sebelum tarikh persaraan mereka," katanya

Menurut Hishammuddin, peralihan itu sebagai "peluang bagi melihat lembaran baru dalam sejarah polis."

"Saya sudah tahu siapa ganti IGP, saya sudah tahu siapa akan ganti Datuk Koh (Pengarah Jabatan Siasatan Jenayah Komersial, Datuk Koh Hong Sun) di Jenayah Komersial dan sebagainya.

"Jadi tidak perlulah kita buat spekulasi, lagi-lagi membuat liputan yang tidak ada asas langsung," kata Hishammuddin lagi.

Sementara itu, Bernama melaporkan tindakan tegas akan diambil terhadap akhbar China Press sekiranya ia gagal mengemukakan alasan munasabah kepada Kementerian Dalam Negeri (KDN) berhubung laporannya mengenai peletakan jawatan Ketua Polis Negara Tan Sri Musa Hassan.

Hishammuddin berkata selain mengeluarkan surat tunjuk sebab kepada akhbar itu Sabtu lalu, KDN juga telah meminta wakil daripada syarikat akhbar berkenaan untuk hadir ke kementerian pagi ini untuk memberi penjelasan.

"Apa yang kita lakukan ini sama dengan yang kita buat dengan Al-Islam dan The Star. Kalau penjelasan yang diberi munasabah, kita akan melihatnya dalam konteks ini," katanya.

Ditanya tentang bentuk tindakan yang akan dikenakan sekiranya akhbar itu didapati bersalah, Hishammuddin berkata terdapat banyak tindakan yang boleh diambil yang ditentukan oleh pihak penguatkuasaan.

"Dalam hal ini, penting seperti yang dititahkan Tuanku (Tuanku Mizan) sendiri. Hak bersuara dan kebebasan membuat liputan dalam landskap yang baru mestilah bersandarkan kepada prinsip-prinsip tertentu dan yang paling asas, mestilah benar," katanya.

China Press melaporkan bahawa Musa akan bersara sebelum sambutan Hari Polis pada 25 Mac ini dan tempatnya akan diganti oleh timbalannya Tan Sri Ismail Omar. -malaysiakini



This posting includes an audio/video/photo media file: Download Now
Tarik Balik GST, Bukan Tangguhkan
Posted: 15 Mar 2010 07:20 AM PDT
R
ang Undang-undang Cukai Barangan dan Perkhidmatan atau GST perlu ditarik balik dan bukan setakat ditangguh sahaja kerana ia merupakan bebanan kepada rakyat kata Menteri Besar Selangor Tan Sri Khalid Ibrahim.
Khalid yang juga Ahli Parlimen Bandar Tun Razak menganggap keputusan Parlimen pada kali ini yang tidak akan membincangkan tentang GST sebagai satu kemenangan Pakatan Rakyat.
"Kerajaan perlu membangunkan ekonomi rakyat dahulu sebelum menjalankan beberapa usaha untuk meningkatkan hasil cukai negara. Perkara ini bukan senang untuk dilaksana tetapi ada banyak pandangan yang merasakan kos perkhidmatan dan barangan akan meningkat.
"Pakatan Rakyat merasakan GST perlu ditarik balik bukannya ditanggungkan," kata Khalid selepas perasmian sidang Dewan Rakyat di Parlimen.
Pendapat beliau disokong Ahli Parlimen Pokok Sena Datuk Mahfuz Omar yang menyatakan rakyat belum lagi bersedia menerima perlaksanaan cukai seperti ini.

"Sepatutnya rang undang-undang ini perlu ditarik balik kerana jika sedang kali ini tidak dibentang tetapi pada sidang yang akan datang ia akan dibentang juga.

"Alasan kerajaan untuk mendapat respon dari rakyat adalah silap, sepatutnya sebelum merangka GST ia perlu mendapat respon dari rakyat. Jika rang undang-undang telah dirangka bagaimana respon rakyat boleh dimasukkan walaupun boleh mengemukakan pindaan tetapi kita melihat ini umpama tikus membaiki labu kerana kita lihat ia tidak dapat memastikan rang undang-undang memberi kesejahteraan kepada rakyat sepenuhnya," jelasnya.

Mahfuz juga menganggap rakyat belum bersedia untuk menghadapi GST kerana pendapatan rakyat masih rendah.

"Pendapatan rakyat masih rendah kerana 93 peratus rakyat tidak layak dicukai kerana faktor pendapatan mereka. Jika GST dilaksanakan maka ini tidak adil kepada rakyat yang tidak layak dikenakan cukai," sambungnya lagi.

Persidangan Parlimen pada kali ini menarik minat Ahli Parlimen Pakatan Rakyat dan menyifatkan titah Yang DiPertuan Agong bersifat adil.

Mengulas titah baginda, Khalid berkata Tuanku Mizan Zainal Abidin mengarahkan agar setiap Ahli Parlimen bekerjasama untuk pembangunan rakyat.

"Walaupun kita berbeza dari segi konsep parti tetapi yang penting ialah bagaimana kita menterjemahkan kepentingan negeri dan negara untuk kepentingan rakyat dan perkara yang paling penting ialah kita mesti memberikan memberitahu pentadbir serta pegawai kerajaan supaya tidak membezakan antara parti-parti politik

"Sebagai contoh di Selangor pemerintahan adalah Pakatan Rakyat dan bekas pegawai-pegawai kerajaan menterjemahkan usaha Pakatan Rakyat untuk membangunkan negeri Selangor dan tidak boleh dibeza-bezakan," jelas beliau.

Mahfuz pula berkata titah Yang Di-Pertuan Agong supaya setiap Ahli Parlimen menunjukkan sikap terbaik mereka perlu diambil iktibar kepada Ahli Parlimen yang melompat parti.

"Contoh Ahli Parlimen yang terbaik adalah Ahli Parlimen yang tidak melompat parti kerana ini adalah prinsip dan amanah yang telah diberikan rakyat kepada mereka. Kepada Ahli Parlimen yang lompat parti perlu melepaskan jawatan mereka kerana sikap mereka telah mengecewakan rakyat," tegas beliau. -SK


'Porn Star' Chua worried about Ka Ting's return - Foursome spells disaster!
Posted: 15 Mar 2010 07:25 AM PDT
Monday March 15, 2010
MUAR: The introduction of a fourth faction led by Tan Sri Ong Ka Ting into the MCA elections will further complicate and make matters worse, said former deputy party president Datuk Seri Dr Chua Soi Lek.
Presently, there are already three, led by Datuk Seri Ong Tee Keat, Dr Chua and former party vice-president Datuk Seri Liow Tiong Lai.
"Although anyone including Ka Ting has the right to contest, this will only make matters worse," he told reporters after attending the swearing-in of 98 village security and development committee (JKKK) heads here yesterday.
Housing and Local Government Minister Datuk Seri Kong Cho Ha was also at the event.
Dr Chua added that the MCA respected Ka Ting's acceptance of responsibility for the party's poor performance in the last general election and decision to retire.
"Since then, he has also not commented on the happenings in MCA. We have great respect for him but the problem in the party will not go away with him coming out," said Dr Chua.
"This will not stabilise the party but further complicate things," he said.
On Tee Keat's decision to defend his position as president, Dr Chua added that he also had the right to do so.
Didn't Chua also come out of his '

sex-pisode'

to serve the

Chinese commnunity

? Which is worse - to come out of a

woman's hole

or a

humiliating hole of poor performance

?
DATUK RAMLI YUSOFF A 'FREE MAN'
Posted: 15 Mar 2010 06:57 AM PDT
Police Commisioner Datuk Ramli Yusoff is now a 'free man', after having been suspended from the police force for over two years, for a charge of not declaring his asset; charges that he claimed to have been fixed. The prosecution however is appealing against his acquittal.
Two years of what could have been a 'productive life' with the force, has been robbed off him,and his character 'smeared' by person(s) whom many believed had wanted him out of the force. Stories of him being a victim of some trampled up charges and false allegations are being repeatedly posted in the internet, but are silent in the mainstream media. Even the appearance of the IGP as a prosecution witness did not appeal to the Judge. Obviously, the IGP wasn't a good prosecution witness, and this had raised the perception in the minds of those who were following the case closely, that the allegation against Ramli is flawed. One can be forgiven if they now perceive that the IGP is himself the 'mastermind' to this whole affair i.e. a campaign of deceit and ruthless character assassination.
Ramli now has the chance to redeem himself, and to rebuild his character of a highly regarded and professional police officer that he once was. He may not be able to serve the force any longer because of his age, but the least he could do is to gain back what he had lost i.e. honour and dignity, and including all that is due to him monetarily. Certainly, he cannot be robbed of his pension and gratuity.
I have many friends in the police force, and what they say of this case is one that had brought shame to the police force. They are not too happy to see the third highest ranking police officer being treated like an outcast and shunned like a convicted person. Certainly, Ramli must have done something good for the force; otherwise he would not have been elevated to such a towering post in the force. This is where the force had failed him, and there is therefore every reason for Ramli to be 'sour' and angry.
I do not know how the ministry will react to Ramli's demand for reinstatement of his lost honour and dignity, and the two years that he has been placed in oblivion. There can be no amount of money to compensate for Ramli's losses, and even an apology from the IGP would mean little to Ramli.
CRUSADE AGAINST CORRUPTION
Child marriage still a problem in Saudi Arabia by Joel Brinkley
Posted: 15 Mar 2010 06:49 AM PDT
Saudi Arabia has a serious child-marriage problem. It's emblematic of the nation's struggle between modernity and traditional Islam. But the lives of thousands of little girls are being destroyed as the Saudi government ponderously debates a solution.
Child marriage has been acceptable, even encouraged, in many Islamic states since the religion was born. After all, among the prophet Muhammad's dozen wives was
Aisha, who is believed to have been 6 or 7 years
old when the two were married. But in Saudi Arabia, at least, the practice slammed headlong into modern values last spring, when a Saudi court refused to nullify the marriage of an 8-year-old girl from Unaiza to a man in his late 50s.
Over the past few years, long-standing social practices in Saudi Arabia have been thrown into the glare of world opinion, embarrassing the state and forcing at least cosmetic changes. In 2006, for example, a judge sentenced a young woman to 200 lashes and several months in prison for being alone in a car with a man she was not related to, where they were attacked and she was raped. Opprobrium from around the world rained down on Riyadh. President George W. Bush asked: "What happens if this happens to my daughter? I'd be angry at a state that does not support the victim." King Abdullah commuted the sentence.
In 2008, one of the nation's most senior religious authorities directed that two reporters for a mainstream Saudi newspaper be executed for publishing stories suggesting that religions other than Islam are worthy of respect. Once again, the cleric's remark spawned international outrage, and the cleric's order was ignored. Then came last spring's court ruling on that 8-year-old wife.
For centuries, clerics on the Arabian Peninsula have been issuing execution orders for religious "crimes"; women have been marginalized and punished to protect male malefactors; parents have sold little girls, too young to ride a bike, to elderly men. Hardly ever did anyone outside the region notice. But that was before the Internet, before blogs and Twitter, YouTube and Facebook - before almost anything that happened anywhere in the world was broadcast instantly to almost anyone who cared.
The hook that caught people's attention in last year's case was the judge's refusal to grant the 8-year-old a divorce, indicating that the state endorsed child marriage. The judge was willing to order the man not to have sex with the girl until she reached puberty, four or five years later. (If he violated that, who would know?) Once again, Saudi Arabia faced rebukes from around the world, prompting the justice minister, Mohammed Al Issa, to suggest that it was time for child marriage to end.
His ministry, he told a Saudi newspaper, intended to stipulate 18 as the minimum age for marriage, "to put an end to arbitrariness by parents and guardians in marrying off minor girls." His intent, he added, was to "preserve the rights, to end the negative aspects of underage girls' marriage." Like unfavorable news coverage?
Well, that was almost a year ago. Still no law has emanated from the government, almost certainly because senior clerics control large areas of domestic policy, and most of them, including the chief cleric, Grand Mufti Sheikh Abdulaziz Al al-Sheikh, oppose this change in tradition.
Now a spate of new cases has been thrown up for public scrutiny. Last month, a 12-year-old girl, fighting to divorce an 80-year-old man who paid her father $22,000 for permission to marry her, suddenly dropped her divorce request. She failed to appear in court on the day the judge was supposed to issue his decision. One can only guess what happened, but most 12-year-olds would find it difficult to reject adult advice or commands about something like this.
Saudi Arabia is hardly the only state facing this problem. Last year, Turkey made it legal for 12-year-olds to marry, if their parents agree. The Turkish Statistical Institute estimates that one-third of the state's brides are under 18. In Yemen and Bangladesh, even among some sects in Burma, child marriage is commonplace. The victims, in those places and elsewhere: little girls who are forced into wasted, often miserable, lives.
Saudi Arabia has publicly committed to change its law, to protect the children. For the Kingdom, this is hard. But if Saudi Arabia, of all places, can change the law and recognize that little girls have the right to grow up normally, that will be an act heard around the world.
San Francisco Chronicle
Mustafa Ali Dakwa Setiausaha Agong Ada Kuasa Seperti Peguam Negara - Abd Rahman Talib
Posted: 15 Mar 2010 06:57 AM PDT
P
enulis blog PAS Abdul Rahman Talib dipanggil memberikan penjelasan berhubung aduan salah laku terhadap tiga pemimpin kanan parti itu yang dilaporkannya sebelum ini.
Abdul Rahman yang lebih dikenali sebagai Tulang Besi tampil di pejabat agung PAS di ibu negara kira-kira jam 2 petang tadi.
Beliau sebelum ini membuat laporan laporan salah laku itu terhadap timbalan mursyidul am, Datuk Haron Din, timbalan presiden Nasharuddin Mat Isa dan pesuruhjaya Selangor Datuk Dr Hasan Ali.
Bercakap kepada media hari ini, Abdul Rahman berkata beliau secara umumnya berpuas hati dengan proses merakam kenyataan yang dijalankan oleh setiausaha agung parti, Datuk Mustafa Ali.
"Setakat ini saya tengok semuanya ikut prosedur, tak ada sebab untuk saya tidak puas hati. Saya beri justifikasi kepada aduan saya dan (Mustafa) ambil nota dan beri komen beliau.

"(Mustafa) beri jaminan untuk putuskan sama ada aduan itu akan dibentangkan dalam mesyuarat Dewan Harian PAS Pusat, sama ada akan diambil tindakan atau tidak," katanya.

Tambahnya lagi, keputusan sama ada aduan itu mempunyai merit untuk diketengahkan sebagai kes, hanya boleh diputuskan oleh Mustafa Ali.

"(Mustafa) beritahu, ini berdasarkan pindaan baru dalam perlembagaan parti tahun 2008. Jadi setiausaha agung bertindak seperti peguam negara dan dia berhak buat keputusan.

"Saya sedang cuba dapatkan apa kandungan pindaan ini dan akan dapatkan pandangan peguam," katanya lagi.

Tambahnya, beliau membuat aduan tersebut bukan atas dasar peribadi tetapi untuk menyelamatkan PAS.

Beliau dalam pada itu, juga menuntut supaya ketiga-tiga orang yang dinamakan dalam aduannya itu meminta maaf secara terbuka kepada ahli parti kerana didakwanya telah memburuk-burukkan parti dengan tindakan 'tikam belakang' mereka.

Sekiranya perkara ini tidak dibendung, katanya, beliau bimbang akan ada kesan lebih buruk kepada parti dan juga Pakatan.

Turut hadir dalam pertemuan itu ialah seorang naib presidennya Salahuddin Ayub. -malaysiakini

Ulasan GB

Adakah muktamar 2008 mengusul pindaan baru dalam perlembagaan parti tahun 2008 yang memberikan kuasa kepada Setiausaha Agung bertindak seperti peguam negara dan dia berhak buat keputusan?

Setahu GB tidak ada, tetapi jika ada maka ia tersalah tafsir atau peserta muktamar tersalah cadang. Mana mungkin di dalam sebuah parti Islam memberikan kuasa hanya kepada tangan "seorang AJK" iaiatu setiausaha agung untuk menentukan kewujudan merit sesuatu aduan.

Apabila kuasa diberikan kepada "seseorang", itulah apa yang berlaku dinegara kita. Kuasa pendakwaan atau tidak terletak kepada Peguam Negara dan itu mendedahkan kepada penyalahgunaaan kuasa. PAS kini nak ikut stail macam itu?

Hal ini perlu dibongkar ke akar umbi. Siapa pencadang, siapa penyokong dan bilakah usul itu dibentangkan. Apa kandungan pembentangannya dan siapa yang berani untuk mengubah perlembagaan sedemikian agresif tanpa disedari oleh banyak pihak di dalam parti.


Posted: 15 Mar 2010 06:01 AM PDT
AFTER the March 8, 2008 political tsunami, there had been non-stop talks about the BN government going for a snap general elections. Najib took over and people said, he needed to have his own mandate. Today, the King opened the first Parliament sitting under Najib's rule. And the least I had expected was more speculation about snap polls. Well, here it is. And written by a foreign wire. If not for anything, this should be good enough food for thoughts for experts in coffee shops. Hear ye, hear ye....


GENERAL ELECTIONS NEXT YEAR?
KUALA LUMPUR, March 15 — The country's recent pullback on fiscal reforms has fuelled talk that the government of Prime Minister Datuk Seri Najib Razak is gearing up for snap polls even though the next general election is not due until 2013.
Following are questions and answers on the possible timing and the political and economic implications of an early general election in the country.

Why are early polls likely?
The end of fuel subsidy reforms as well as a delay in tabling a Goods and Services Tax Bill in Parliament indicate a reluctance by the government to impose measures that would have an impact on poorer Malay voters, a critical vote bank for the Umno, backbone of the ruling coalition. This in turn signals a government that may be making preparations for early polls.
Should investors worry?
To some extent. The last elections turned unpredictable in 2008, when the opposition alliance, now led by former Deputy Prime Minister Datuk Seri Anwar Ibrahim, scored the country's biggest-ever election upset. It ended the government's two-thirds parliamentary majority, and the opposition wound up controlling five of 13 states. That election result triggered a stock market sell-off.
Recent moves to halt fiscal consolidation imply the government thinks it can narrow its budget gap, which stood at a 20-year high of 7.4 per cent of GDP in 2009, purely on the back of increased economic activity and higher oil prices.
Longer term, failure to implement fiscal reform leaves the country, Asia's third-most trade dependent economy, vulnerable to external economic and commodity price shocks. State oil company Petronas provides almost half of all government revenues.
When could the polls be held?
The most probable timing now seems to be during 2011, for several reasons:
The government normally calls for polls only when economic growth is in positive territory. Najib is aiming for GDP growth of at least five per cent this year after the economy contracted 1.7 per cent in 2009. The government would need at least until the first quarter of next year for the recovery to reach ordinary voters.

Many of the reform pledges that Najib has made, covering six core areas from fighting graft to improving urban transportation, have deadlines at the end of this year.

Elections in Sarawak. The state is Barisan Nasional's (BN) stronghold that provides the government with 30 of its 137 Parliament seats. Sarawak is the sole state in the country that holds state elections separately from national polls. It must hold polls by June 2011.

If the government held the next Sarawak state election concurrently with federal polls it would stretch the opposition's meagre campaign resources even more thinly.

Alternatively, the government could call for state elections in Sarawak either late this year or early next year, in the hope that a strong showing would bolster confidence ahead of national polls that would follow soon after.

But even if the government scores a landslide win in Sarawak, it may not be willing to take a risk in far more politicised mainland Malaysia where the PAS is making inroads into its Malay voter base.

Petrol price hikes in 2006 helped the opposition DAP to an unprecedented six state seats in Sarawak polls that year.

"I believe the Sarawak polls will be held separately before the next general election because Sarawak is usually taken as a rough barometer before the national polls are held," said Shaharuddin Badaruddin, associate professor at Universiti Teknologi Mara.

Calling for an election later than next year also poses a risk for the government due to the possibility of a rise in religious and racial tensions. Ethnic Chinese and Indian voters have shown no sign of returning to BN since 2008.
What are the indications of imminent polls?
The following indicators will provide a rough early warning that polls are coming in the next three to six months. None have taken place so far:

BN component party leaders and state leaders from the Umno, the lynchpin of the 12-party ruling coalition, will be summoned by Najib to finalise their proposed list of election candidates.

The Election Commission will also indicate looming polls with a step up in its own logistical preparations and a finalising of the electoral rolls.

A run-up in the stock market. In the past, government-linked funds were asked to prop up the stock market several months ahead of elections to create a feel-good factor for the economy, though the extent of such rallies varies.

What would be the outcome of the polls?

While the Opposition has never been stronger in the wake of what locals dubbed the 2008 "political tsunami", the odds are still loaded in favour of BN.
The Anwar-led opposition has won seven out of nine by-elections held since the 2008 elections and most of Umno's partners in BN are either paralysed following the drubbing they received in 2008 or plagued by infighting.
Anwar is battling charges of sodomy in court, in what he says is a repeat of a political conspiracy that saw him jailed for six years after his sacking as deputy prime minister in 1998.
The government insists he will get a fair trial. One risk is that a guilty verdict could energise and embolden the opposition. Alternatively it could drive a wedge between the reformers, ethnic Chinese and Islamists that comprise his alliance.
Umno has 78 parliamentary seats. Adding in allied MPs from its stronghold states of Sabah and Sarawak, its total rises to 117 seats, enough for a simple majority in the 222-seat Parliament even if all the coalition's ethnic Chinese and Indian parties fail to win anything.
Najib however needs a two-thirds majority if he is to legitimise his rule and avoid a leadership challenge, a fate that befell his predecessor Tun Abdullah Ahmad Badawi, who presided over the 2008 election losses. — Reuters
Kerajaan Gopoh Bentangkan Bacaan Kali Pertama Rang Undang-undang GST
Posted: 15 Mar 2010 05:43 AM PDT
K
erajaan Umno BN perlu membuktikan keikhlasan mereka dalam mendapatkan input rakyat berhubung pelaksanaan cukai barangan dan perkhidmatan (GST), kata Pensyarah Sains Politik, Universiti Sains Malaysia (USM) Dr Sivamurugan Pandian.
Beliau sendiri tertanya-tanya sama ada kerajaan benar-benar serius mahu mendapatkan maklum balas rakyat dengan melakukan pungutan suara atau kaedah lain.
"Pelbagai pendekatan harus digunakan untuk mendapatkan maklum balas, pandangan dan juga kritikan supaya ianya tidak membebankan kerajaan sendiri.
"Isu ini sudah menjadi isu terbuka dan akan di debat baik di dalam atau di luar Parlimen. Akhirnya rakyat yang akan membuat penilaian sejauh mana kerajaan ikhlas manu menangani isu ini,"katanya.
Beliau berkata demikian mengulas mengenai hasrat kerajaan tidak jadi membentangkan rang undang-undang perlaksanaan GST kononnya kerana mahu mendapatkan input dari rakyat.
"Tetapi saya tidak tahu apakah kaedah yang akan dilaksanakan.. apakah akan dilakukan pungutan suara, penghantaran sms, apakah akan dilakukan borang soal selidik dalam mengenalpasti apakah kesan dari pelaksanaan atau apakah masyarakat benar-benar tidak mahu ia dilaksanakan pada hari ini," katanya.

Sebelum ini, kerajaan Umno-BN dilihat bertindak gopoh dengan membentangkan bacaan kali pertama rang undang-undang ini tanpa mendapatkan memperoleh reaksi rakyat.

Ia bagaimanapun ditentang hebat pembangkang kerana perlaksanaannya dilihat hanya akan membebankan rakyat khususnya yang berpendapatan rendah.

Sivamurugan berkata, sangsi sama ada pandangan masyarakat telah diambilkira sebelum bacaan pertama rang undang-undang ini dibuat dan beliau berpendapat, mereka yang merangka perlaksanaan ini tidak berkomunikasi dengan kumpulan sasar sepenuhnya.

"Dalam konteks ini apa yang boleh dipelajari dalam apa sekalipun pelaksanaan dasar atau usaha merangka agenda bagi kumpulan sasar iaitu masyarakat atau rakyat harus dirunding dan diminta pandangan dari pelbagai lapisan masyarakat supaya dasar itu tidak menjadi satu dasar yang tidak mampu kita laksanakan dan akhirnya boleh memberikan kesan kepada mana-mana pihak terutama dalam pilihanraya ke-13," katanya.

Beliau berkata, kerajaan perlu berwaspada dan mengambil iktibar gelombang tsunami politik pada Mac 2008 sekiranya mahu melaksanakan GST selepas pilihanraya ke-13 kerana rakyat kini semakin matang.

"Jika dilaksanakan selepas pilihanraya ke-13, sudah pasti masyarakat akan membuat penilaian yang sewajarnya. Yang harus diutamakan sama ada pilihanraya ataupun tidak, yang akan dinilai oleh masyarakat adalah apa yang berlaku diantara pilihanraya ke-12 dan 13. Bermakna kerajaan harus prihatin dan berhati-hati dalam apa juga yang mereka lakukan dan tidak boleh mengambil keputusan terburu-buru baik sebelum atau selepas pilihanraya," katanya.

Tambahnya, Najib juga tidak memerlukan mandat baru dengan mengadakan pilihanraya dalam masa terdekat jika mahu memulihkan defisit negara.

"Tetapi jika ada tanggungjawab di kalangan semua pihak termasuk masyarakat maka mandat baru tidak diperlukan, yang diperlukan sejauh mana kita mampu melihat apa saja dasar itu sebenarnya memberi kesan kepada rakyat. Pihak pembuat dasar juga harus pelajari bahawa sesuatu dasar itu harus mengambil kira kepentingan keseluruhan masyarakat secara menyeluruh," katanya. -TVS




This posting includes an audio/video/photo media file: Download Now
Mayat bayi ditemui berhampiran surau stesen minyak di Klang
Posted: 15 Mar 2010 05:29 AM PDT
K
es pembuangan bayi dilaporkan apabila ia berlaku berhampiran surau sebuah stesen minyak di Bandar Bukit Tinggi, di sini.
Mayat bayi lelaki yang baru dilahirkan itu ditemui di dalam plastik sampah yang ditinggalkan di atas rumput di situ kira-kira 6.30 pagi.
"Bayi yang berkulit cerah itu ditemui dibalut dengan tuala dan dimasukkan ke dalam beg plastik sampah. Bayi berkenaan dipercayai baru dilahirkan dalam tempoh 24 jam berdasarkan keadaan tali pusatnya yang masih berdarah. "Mangsa dipercayai meninggal dunia sebelum dibuang kerana badan mangsa dibersihkan. Tiada kesan kecederaan ditemui pada mangsa," kata Ketua Polis Daerah Klang, Asisten Komisioner Mohamad Mat Yusop.
Beliau berkata, mayat bayi berkenaan ditemui oleh seorang pekerja stesen minyak tersebut sebelum memaklumkannya kepada polis.

Kini, mayat bayi itu berada di Hospital Tengku Ampuan Rahimah. - Bernama




This posting includes an audio/video/photo media file: Download Now
Anwar Masih Lagi Ketua Pembangkang
Posted: 15 Mar 2010 05:09 AM PDT
K
esepakatan dalam Pakatan Rakyat telah menetapkan Datuk Seri Anwar Ibrahim meneruskan tanggungjawab beliau sebagai Ketua Pembangkang sambil menyifatkan kenyataan Ahli Parlimen Bebas Zulkifli Noordin sebagai mencampuri urusan yang tidak mengena dengan beliau.
Naib Presiden PAS dan juga Ahli Parlimen Pokok Sena Datuk Mahfuz Omar menegaskan PAS tetap menyokong keputusan yang dibuat tanpa mengira kedudukan kerusi di dalam Parlimen.
"Kita dari PAS tetap meyokong Anwar sebagai Ketua Pembangkang, tentang kenyataan yang dikeluarkan oleh Zulkifli Noordin itu adalah hak beliau, sepatutnya dia yang kena lepaskan jawatan bukannya Anwar.
"Pakatan Rakyat telah bersepakat jawatan tersebut tetap dipegang oleh Datuk Seri Anwar Ibrahim sehingga pilihan raya yang akan datang bukan sebagai Ketua Pembangkang sahaja tetapi sebagai Perdana Menteri," jelas beliau di lobi Parlimen.
Kenyataan yang diutarakan oleh Ahli Parlimen Bukit Gelugor Karpal Singh mengukuhkan lagi pendirian DAP yang sentiasa menyokong kedudukan Anwar sebagai Ketua Pembangkang di Parlimen.

"DAP sentiasa menyokong Datuk Seri Anwar Ibrahim walaupun kedudukan kerusi bagi KEADILAN telah berkurangan. Ini adalah prinsip yang di bawa dalam Pakatan Rakyat, kita bukannya melihat kepada kedudukan kerusi tetapi melihat kepada tahap kepimpinan seseorang

"Tidak ada apa sebab Anwar perlu meletak jawatan tersebut dan dia akan kekal sebagai Ketua Pembangkang atas sokongan PAS dan DAP. Kenyataan Zulkifli hanya ingin menarik perhatian sahaja dan tidak mengancam kedudukan kita sebagai Pakatan Rakyat," tokoh politik veteran itu. -TVS


List of Swedish brands to boycott
Posted: 15 Mar 2010 03:55 AM PDT
IF Swedish brandED COMPANIES WISH TO CONTINUE BUSINESS IN MUSLIM COUNTRIES OR WITH MUSLIM CUSTOMERS, THEY SHOULD USE THEIR GOVERNMENTS TO PRESSURE ON THE NEWSPAPERS AND CARTOONIST WHO INSULTED ISLAM.
The following 21 pages are in this category, out of 21 total. This list may not reflect recent changes (learn more).
A

B

E

H

I

J

K

L

M

P

R

S

T

V

W

X
This article offers some general background information on some well-known Swedish brand names, although some of them may not be commonly recognised as originally Swedish.
Sweden is quite unusual in that, for the size of the country, it has a relatively large number of world-class companies. Until recently, these were largely Swedish owned, and several still are, but some are now owned, wholly or partly, by non-Swedish groups but are still seen as Swedish. However, most of these companies are not familiar to the majority of people because they sell to other industries and not to the general public.
People working in those industries will readily recognise such names as Alfa Laval (separators, heat transfer and fluid handling systems), Aga (industrial gases – now part of the Linde Group), Atlas Copco (compressors, mining and construction equipment), ASEA (electrical equipment – now part of ABB), SKF (world number 1 in ball and roller bearings and seals), SCA (pulp and newsprint, packaging, hygiene products), Sandvik (special steels and high quality tools), Stora – originally the Great Copper Mountain mining company and now part of Stora Enso (world number 1 in paper, packaging and forest products) and Ericsson (telecommunications).
However, there are also some industrial names that are recognizable to the public at large. In no particular order, these include:
Volvo
'Volvo' means 'I roll' in Latin, and its familiar logo is based on the symbol for iron to illustrate the company's early links with the Swedish steel industry.
The general public recognizes Volvo primarily as a make of cars, and the first Volvo car was built as long ago as 1927. Today, however, the car division – Volvo Car – has been spun off as a separate entity, purchased by Ford and now forms part of Ford's Premier Car Division (along with the UK's Jaguar, Land Rover and Aston Martin and the American Lincoln).
The Volvo Group now has no car-making operations and focuses on making heavy trucks (it is number 2 in the world behind DaimlerChrysler and owns Renault Trucks in France and Mack Trucks in the US), buses (where it is also world number 2), construction equipment (graders, excavators, backhoe loaders, etc) and aero-engine components. An additional and well-known division of the Volvo Group is Volvo Penta, which makes power units for leisure boats, workboats, industrial equipment, etc. For more information about the Volvo Group, visit their website at http://www.volvo.com/group/global/en-gb
SAAB
The name is an acronym formed from the initials of Svenska Aeroplan AktieBolag (Swedish Aircraft Company) and the company was formed to develop a Swedish domestic military aviation industry.
The company later began building cars, but SAAB Automobile was devolved in 1990 into a separate entity and bought by General Motors in 2000. For many years, SAAB also made heavy trucks through its subsidiary SAAB-Scania, but Scania was also spun off as a separate company in 1995 (see below)
.
The SAAB Group now focuses on aviation, weapons systems, electronics and other systems and represents the major part of the Swedish defence industry. If you are interested, have a look at http://www.saabgroup.com/en/index.htm
Scania
Scania was formed in 1891 and since then has delivered more than 1,000,000 vehicles. It merged with SAAB in 1969, but was spun off as a separate company in 1995 when SAAB ceased making both cars and trucks. The company is the world's third largest manufacturer of both heavy trucks and buses and, like Volvo, heavy vehicles carrying its logo are a common sight on British roads. At the time of writing, the German MAN Group is attempting to take over or merge with Scania, which would create a truck and bus group larger than Volvo and second in the world. Volksvagen, which is the largest single shareholder in both groups, has blocked a hostile bid, but is believed to favour a negotiated merger. To read more about Scania, go to http://www.scania.com/
An English science graduate, I learned modern, everyday business Swedish 'on the job' while living and working in Sweden for 11 years. I offer translation from Swedish to 'British' or internation al English as well as English copywriting from Swedish source material. My education and experience means that high-tech subjects are not a problem.
Full details can be found at; www.swedish-into-english.com
Article Source: http://EzineArticles.com/?expert=Richard_Slater
You have removed results from this search.Hide them
Loading…
This posting includes an audio/video/photo media file: Download Now