---
Back To Chung Ling High School on 020710
Posted: 05 Jul 2010 10:27 AM PDT
I went back to my high school last Friday for lunch. Some people thought that it's kinda weird going back to high school to have meal at there. Tell you what, I miss my high school's canteen food a lot and ex-Chung Ling students often go back to the canteen for meal too. Same as my dad who have graduated for over 30 years and he still sometimes go back for lunch.
One is because it's cheap, two is parking and three is delicious. When I was in high school, the delicious feeling couldn't be tasted because we were like eating the same thing every day but when we get out, it's like we couldn't eat the same thing everyday again and sometimes, crave for it.
Went there with Chien Chern. After lunch, we walked around the school. This might not be my last time going back to school, but it might be my last time walking around the school. 2 weeks plus and I will be leaving Penang. I course will come back to look for my high school's canteen food, but don't know when will be the next time. I will be far away!
Saw many friends but hard to join in because they are mixing with a new gang right now, new class and new year for them. I am still waiting for college.

2009, by me. =D

Then I found my Leo Club's notice board, it's so much different from what I did for the board right now. I did contribute to the notice board when I was in the club last year. =D
Looking at them working out in school, I kinda miss the days back, but I know nothing can turn the clock backwards. I have to move on already. If you are still in high school, do enjoy it to the max, it's the best part of life. Always have no worries one. I regret why I only enjoyed the last two years and the other 3 years, maybe I was still too naive. Haha.
Walking around the school was actually not because wanted to walk for fun, it's too full after the lunch and was trying to digest the food, at the same time, checking out old stuff like classes I studied in.
When I was in afternoon class that time, during form 1 and form 2, not many great memories though, was still like a kid. But one thing I know, I was a blogger since end of Form 1 and started experiment with photography in Form 2. =D
Class changed a lot. It was a place I crazied, slept, shouted, screamed in and it's now my place. If you ask me to be back student for a day, I can't, because the feeling has gone and it's a past. No more turning back. Everyone is gone! Look at the table arrangement, it's all different already.
Form 4 and Form 5 were the best year in high school. I am not a bad kid but I have kena disciplined action before because of always bringing stuffs like camera and cellphone and going out of the class. Haha. Don't think I am bad, I am just playful, I assumed. If I didn't bring camera, you wouldn't see so many school life post at here already.
Why the school here don't allow cellphone and camera? I strongly disagree with these. I need to blog my life and share! It's memories. Cellphone is for contacting and don't talk about public pay phone, they sucks and it's only usable after school. What if you want to contact your parents to fetch you when you found out the meeting has canceled or on the other way around? But nevermind, I brought it like almost every day last time, just I didn't use in class, I am sure.
High school rocks, especially Chung Ling High School.
perkasa and umno tells us malays are retards
Posted: 05 Jul 2010 10:21 AM PDT
no offence meant to my malay friends or other malays who are not my friends, ok. this does not come from me but from umno and perkasa. in what way?
well you see, perkasa is forever fighting on 'malay special rights'.  you know lah, little bit said/done, they will jump up and accuse you of questioning malay special rights. they want malay special rights to be retained forever and ever and ever until kingdom come. umno of course is no better – over 50 years ruling malaysia and they still hold on to malay special rights.
now where does the retard comes in? well, a facebook friend, wan imran, gave me the idea. this was what he had said in facebook few days ago:
UMNO= a party and organization for Malay RETARDS… that's WHY their supporters can't even THINK, coz they're RETARDED! Why else do you think they go on and on after DECADES about "SPECIAL" rights. SPECIAL also means "HANDICAPPED" or "RETARDED", that's why they need SPECIAL schools, SPECIAL previlleges, you can never get someone who's BORN HANDICAPPED or "RETARDED" to get OFF their wheelchairs of crutches can you?
ain't that so right, right?
Hanya 40% tulisan Raja Petra benar tetapi polis tak siasat 40% yg benar!!!
Posted: 05 Jul 2010 08:11 AM PDT
July 05, 2010
KUALA LUMPUR, 5 Julai – Hanya separuh daripada kandungan rencana tulisan penulis blog yang melarikan diri ke luar negara Raja Petra Kamaruddin adalah berdasarkan fakta, manakala selebihnya sengaja ditokok tambah, kata Timbalan Menteri Perdagangan Antarabangsa dan Industri Datuk Mukhriz Mahathir.
Beliau berkata perkara itu diakui sendiri Raja Petra, yang juga dikenali sebagai RPK, dalam perjumpaan mereka beberapa tahun lepas.
"Beberapa tahun lepas, saya bertanya kepadanya tentang beberapa laporan yang beliau tulis. Saya tanya 'dari mana anda dapat fakta berkenaan' dan berkata secara selamba bahawa rencana tulisannya hanya mengandungi 40 peratus fakta dan selebihnya beliau tokok tambah," kata Mukhriz kepada pemberita selepas merasmikan Adventure Kayak Race (Akar) Jerlun di sini hari ini.
Oleh itu, kata Mukriz, beliau membuat andaian bahawa rencana lain tulisan Raja Petra juga adalah sama tarafnya.
Mukhriz, yang juga Anggota Parlimen Jerlun berkata, beliau percaya penulis blog itu dibiayai sebuah dana atau yayasan dan Parti Keadilan Rakyat (PKR) mempunyai hubungan dengannya.
"Sepanjang pengetahuan saya, berdasarkan cara hidup beliau, RPK seorang yang cukup simple, tapi apabila beliau mampu tinggal di pangsapuri di London selama beberapa bulan, tentu ada sumber yang membiayainya," kata beliau.
Sementara itu, Ketua Jabatan Siasatan Jenayah Bukit Aman Datuk Seri Bakri Zinin berkata polis akan bekerjasama dengan Interpol bagi menahan Raja Petra mengikut prosedur undang-undang yang telah ditetapkan.
"Polis ada waran tangkap yang dikeluarkan oleh mahkamah, jadi kita ada kuasa untuk menahannya pada bila-bila masa dan di mana sahaja," kata beliau ketika dihubungi Bernama.
Katanya, polis telah mengenal pasti lokasi Raja Petra bersembunyi di negara itu, namun beliau enggan mengulas mengenainya.
Polis juga akan merakamkan kenyataan individu termasuk Datuk Zaid Ibrahim, ketua Parti Keadilan Rakyat (PKR) Wilayah Persekutuan, yang mempunyai kaitan dengan Raja Petra, dalam tempoh terdekat, kata beliau.
Bakri bagaimanapun berkata polis akan menjalankan siasatan menyeluruh berhubung pihak yang membiayai penulis blog itu hidup di London.
"Kita akan siasat berdasarkan rakaman setiap percakapan individu yang mempunyai maklumat mengenai Raja Petra dalam tempoh terdekat, termasuk mereka yang dari Parti Keadilan Rakyat (PKR) itu sendiri," katanya.
Beliau diminta mengulas kenyataan Menteri di Jabatan Perdana Menteri, Datuk Seri Mohamed Nazri Aziz bahawa kerajaan mempunyai bukti bahawa Raja Petra dibiayai PKR.
Raja Petra menghilangkan diri daripada dihadapkan ke muka pengadilan selepas dua waran tangkap dikeluarkan terhadapnya kerana gagal hadir ke mahkamah pada 23 April dan 23 Mei lalu bagi perbicaraan menerbitkan artikel berbaur hasutan dan memfitnah isteri Perdana Menteri, Datin Seri Rosmah Mansor melalui portal berita Malaysia Today. – Bernama
Taeyang – I Need a Girl music video
Posted: 02 Jul 2010 07:31 AM PDT
Korean singer Taeyang from pop group Big Bang has released his first solo full length album, Solar. Below is the MV for the album's third track, I Need a Girl – featuring group mate G-Dragon and starring Sandara Park from 2ne1…
Just an ok song to be frank; but the album is selling like hot cake, perhaps largely due to the group's immense popularity instead of personal brilliance.
[Video via GdraagonBigBang@Youtube]
Taeyang – I Need a Girl music video from YeinJee's Asian Blog
This posting includes an audio/video/photo media file: Download Now
PKR PUSAT AKAN LAWAT KAMPUNG DI TENOM
Posted: 05 Jul 2010 07:47 AM PDT
BEBERAPA orang ahli Kepimpinan PKR Pusat akan mengadakan lawatan rasmi ke Kampung Ulu Tomani, Tenom pada 17 Julai depan yang diketuai oleh Cikgu Bard dengan diiringi Pengerusi Pimpinan PKR Negeri, Ahmad Tamrin Jaini.
Cikgu Bard dan rombongan akan disambut oleh Ketua Info & Komunikasi PKR Negeri Datuk Halik Zaman dan Ketua Penaja Cabang PKR Tenom Gonsibin Yosundang.
Lawatan tersebut merupakan satu lawatan dalam usaha memberi pengertian kepada rakyat di kampung tentang halatuju PKR dan Pakatan Rakyat. Dijangka ramai ahli baru dari kampung-kampung sekitarnya akan mendaftar nama sebagai ahli PKR yang baru.
Ahli-ahli Kepimpinan PKR Pusat juga akan menyaksikan sendiri perkembangan PKR Cabang Tenom yang dahulunya tidak ada pejabat, mesyuarat di kedai kopi, bilangan ahli yang tidak sebegitu menggalakkan jika dibandingkan dengan senario sekarang.
Perjumpaan pada 17 Julai depan ini bukan satu perjumpaan menemui ahli-ahli parti sendiri namun ia lebih berbentuk satu perjumpaan kepada mereka yang belum pernah menjadi ahli PKR dan ingin menyertai perjuangan PKR dan Pakatan Rakyat.
Jawapan Kepada Semua Kemelut Negara: PR Perlu Tawan Putra Jaya!
Posted: 05 Jul 2010 09:11 AM PDT
B
ukan setakat Penasihat Undang-undang
- PROFESOR DR ABDUL AZIZ BARI
Meskipun Datuk Seri Mohd Nazri Tan Sri Aziz cuba menyerang keseluruhannya apa yang beliau buat dalam menangani gerak yang dimulakan oleh Datuk Seri Anwar Ibrahim nampak defensif.
Menteri di Jabatan Perdana Menteri itu sebenarnya tidak perlu membaca peruntukan perlembagaan kerana kita sudah tahu apa isinya
. Bukan itu yang dibangkitkan oleh Ketua Pembangkang itu di Parlimen Selasa lalu.
Isu yang berbangkit dalam soal penasihat undang-undang negeri yang dihantar Jabatan Peguam ke Negara ke negeri-negeri itu ialah dakwaan sabotaj dan enggan menurut perintah.
Meskipun gaji dibayar Kerajaan Negeri pegawai berkenaan – yang juga anggota Exco negeri – merujuk kepada Putrajaya dan bukan Menteri Besar. Inilah yang berlaku di Kelantan, Perak dan khabarnya di Selangor juga.
Kenyataan tegas Anwar itu sebenarnya telah lama saya suarakan; khususnya selepas timbulnya masalah antara Kerajaan Negeri di Kelantan dengan istana pada pertengahan 1996. Pada masa sama ia juga menghadapi tekanan daripada perkhidmatan tadbir negeri yang dipimpin setiausaha kerajaan. Ini pelik bunyinya tetapi di Malaysia hal-hal ganjil seperti ini boleh berlaku.
Di negara lain – sebagaimana yang kita lihat di United Kingdom April lalu – parti yang menang diberi laluan. Istana Buckingham tidak mengada-ngada atau kacau daun. Dalam pada itu para pegawai kerajaan dibenarkan menemui parti yang akan membentuk kerajaan baru.

Berbalik kepada Nazri, beliau sepatutnya ditanya mengapa Kerajaan Persekutuan yang UMNO terajui menubuhkan JPP di negeri-negeri yang ia jadi pembangkang. Soalan ini penting sebab Nazri mahu kita ikut perlembagaan sedangkan JPP itu bertentangan dengan konsep negara persekutuan yang ada di Malaysia dan di seluruh dunia. Saya tidak anti UMNO. Saya cuma mahu permainan yang baik; mengikut peraturan. Pemain hebat seperti Diego Maradona pun dikritik apabila dia menjaringkan gol dengan tangan! Kritikan itu masih kita dengar sampai sekarang meskipun yang salah ialah pengadil membenarkan gol curi itu. Bukan dia.

Apa yang didakwa dilakukan pegawai persekutuan di negeri yang Pakatan perintah itu sebenarnya tidak berbeza dengan sikap pasukan polis. Cuma ia tidaklah seteruk pada 1999-2004 di Terengganu apabila ketua mereka di situ, Datuk Othman Talib dengan selamba meremehkan penentangannya kepada kerajaan pimpinan Datuk Seri Abdul Hadi Awang sebagai Menteri Besar.

Sebenarnya ada masalah lebih besar dalam isu yang Anwar bangkitkan itu. Ia berkait dengan kedudukan tiga pegawai kerajaan dalam Exco. Tak kiralah pegawai PTD, pegawai Kamar Peguam Negara atau pegawai perkhidmatan tadbir negeri. Dalam konteks kerajaan bertanggungjawab yang menjadi tunjang dalam sistem demokrasi berparlimen atau Westminster, kerajaan – yakni Kabinet atau Exco negeri – perlu menjadi ahli Dewan. Pegawai bukan ahli Dewan sebab mereka tidak dipilih rakyat. Sebab itu mereka disebut sebagai ahli kerana jawatan; yakni ahli ex-officio.

Peruntukan itu adalah peninggalan sistem yang dibina Perjanjian Persekutuan Tanah Melayu 1948 yang kita kekalkan. Ada banyak sebab kita boleh kemukakan mengapa peruntukan ini perlu dimansuhkan. Tetapi biarlah ini kita bincangkan pada ruangan lain.

Terlanjur membincangkan peruntukan mengenai Kerajaan Negeri sebenarnya di Sabah pun ada peruntukan yang ganjil. Peruntukan ini membenarkan pelantikan ahli DUN, dan peruntukan inilah menyebabkan berlakunya krisis di Sabah selepas pilihan raya negeri 1985 apabila pemimpin Usno Tun Datu Mustapha, menggunakan peruntukan itu, menyerbu masuk ke istana dan meminta Yang di-Pertua Negeri Tun Adnan Robert melantiknya sebagai Ketua Menteri.

Peruntukan-peruntukan yang sedemikian itu bukan sahaja ketinggalan zaman, tetapi bertentangan dengan demokrasi, dan kita sudah lihat bagaimana ia digunakan untuk membuat sabotaj. Rakyat perlu prihatin soal ini.

Apa pun Anwar tidak perlu bertindak sekarang kerana sebagaimana diduga, musuh mereka akan menyeret istana. Ini kita dapat hidu dalam sidang akhbar Nazri Rabu lalu. Apa yang Anwar perlu buat ialah pastikan Pakatan berada di Putrajaya terlebih dahulu. Tanpa kuasa persekutuan sukar untuk Pakatan membuat perubahan. Dengan kuasa itu saya rasa mudah sedikit untuk mereka berkira dengan istana. Tetapi sebenarnya kuasa tadi jarang digunakan, itu mungkin kerana UMNO tidak lupa membawa persembahan yang baik-baik. Ini hanya boleh Anwar sembahkan kalau beliau duduk di Putrajaya. -SH

Ulasan GB

Tidak ada pilihan lain - demi untuk mengembalikan keamanan dan kesejahteraan rakyat, demi untuk menamatkan segala jenis kepincangan dan korupsi yang diamalkan oleh UMNO BN - Pakatan Rakyat perlu tawan Putra Jaya. The faster the better.



RPK to Najib: Then who do we trust?
Posted: 05 Jul 2010 07:23 AM PDT
LONDON, July 5 — Fugitive blogger Raja Petra Kamaruddin has scoffed at Datuk Seri Najib Razak's accusation that he is funded by Pakatan Rakyat (PR) and therefore untrustworthy.
Referring to other media outlets in Malaysia which are either owned or controlled by the Barisan Nasional (BN) government, the controversial Malaysia Today writer rubbished the prime minister's suggestion that political backing equated to a lack of credibility.
"Well, isn't New Straits Times backed by Umno? The Star, by MCA?" he said here yesterday.
Najib had said the people should not believe the claims made by the blogger, who has fled to London, and challenged the Malaysian government to bring charges of sedition, criminal defamation and an appeal against his release from the Internal Security Act to the United Kingdom's courts.
"If Raja Petra is funded by the opposition, it means that his statements are politically-motivated. We should weigh them carefully and not merely [accept] them," Najib told reporters after opening a Pekan Umno meeting yesterday.
Speaking to The Malaysian Insider here, Raja Petra said that all media outlets were backed by investors with some kind of agenda, regardless of whether they affected the editorial direction.
"So is he saying that we shouldn't trust any media?" he retorted.
The member of the Selangor royal household has been a thorn in Najib's side even before he stepped up to the premiership, with the most prominent allegation being over the latter's involvement in the murder of Mongolian translator Altantuya Shariibuu.
When quizzed on whether he was receiving any money from the federal opposition, Raja Petra replied that "I am trying to raise money for Pakatan, not take it from them."
He said that his reason for doing so was his desire to see a two-party system established in Malaysia, instead what was described as BN hegemony.
Khairy should ask the right question: How did RPK escape from Malaysia?
Posted: 04 Jul 2010 10:41 PM PDT
By Shazwan Mustafa Kamal
July 05, 2010
Raja Petra (left) gave his talk as scheduled, in London, July 4, 2010. — Picture by Danny Lim
KUALA LUMPUR, July 5 — Umno Youth chief Khairy Jamaluddin slammed the police
today
for failing to apprehend fugitive blogger Raja Petra Kamaruddin, despite being fully aware of his whereabouts.
Raja Petra was openly in London yesterday, where he gave a speech at a Pakatan Rakyat (PR) event.
Khairy said that he could not understand why the authorities could not apprehend Raja Petra, as a press statement issued two days prior to the Friends of Pakatan Rakyat (FoPR) event yesterday had listed the Malaysia Today blogger among its keynote speakers.
"Where is the action from the police? Datuk Seri Najib Razak has said the police will be responsible for apprehending Raja Petra. The Inspector-General of Police has said he will get information on Raja Petra's location, but RPK is going around in public.
"Yesterday, RPK was not in hiding; he had attended a Friends of Pakatan Rakyat event in London," said Khairy.
The Rembau MP told reporters that he was shocked that the police had not tried to engage with their counterparts in the United Kingdom to arrest Raja Petra and return him to Malaysia.
"Even if they cannot arrest him there, the relationship (between the Malaysian police) and Scotland Yard is there, through the extradition agreement. The British police can arrest RPK and bring him back to Malaysia.
"Are they (the police) unaware, or choose not to know RPK's movements and location? You have to ask the right questions.
"I want to help the police here," added Khairy.
Raja Petra was last seen at the Friends of Pakatan Rakyat (FoPR) event yesterday in London, where he spoke in front of over 200 people.
Posted: 05 Jul 2010 07:19 AM PDT
Yes minister, Proton and Perodua are better than German cars; Mercedes, BMW, Audi, VW and Porsche. And I believe that your football team could easily beat Germans
Posted: 05 Jul 2010 06:24 AM PDT
Yes minister, Proton and Perodua are better than German cars; Mercedes, BMW, Audi, VW and Porsche. And your football team could easily beat Germans.
My first

Proton Megavalve's

Clutch-plate

 had to 

replace 13 times in 5 years

.

My

Proton Iswaras' auto-gear

was so weak even could not go up the shopping centres' upstair car parks quickly.

Proton Satria's Engine had oil leakage

and I had to repair about

half a dozen

time.

Proton Perdana's gear boaxes

need to change/repair few times.

Power window problems in all the cars was too minor to mention.

Yes Minister, there is no serious

technical faults which endanger safety and

Proton technicians just whispered to the customers that those were common problems and they could not fix them.

Yes Minister, at last I decided to trade-in all those Protons and bought foreign made cars.
KUALA LUMPUR, July 5 — There have been no cases of serious technical faults reported in Proton and Perodua vehicles, the Dewan Rakyat was told today.
Both automobile producers have taken appropriate steps to meet international standards of safety and specifications, Minister of International Trade and Industry Datuk Seri Mustapa Mohamed said.
"To date, the technical issues faced by Proton have not involved safety features that could bring harm to users. As for Perodua, the average number of cases reported is less than two per cent from the number of vehicles produced," he said in his written reply to Hee Loy Sian (PKR-Petaling Jaya Selatan) in the Dewan Rakyat.
Hee wanted to know the cases of faults found in Proton and Perodua vehicles and why immediate action was not taken or announcements made to buyers.
Mustapa said as there were no serious safety-related cases recorded by Proton and Perodua, no official general announcements like that made by leading global producers like Toyota and Honda were done.
"However, in its 25 years of operations, Proton has issued four press statements and informed users on safety-related technical issues that had been identified.
"These included suspension failure in the Perdana model in 2001, cracks in the rim (Waja, 2004), failure in the jack assembly (Gen2 and Neo, 2007), problem with the rear- wheel bearing (Savvy, 2008) which had been announced in the print and electronic media, websites, via telephone, SMS and letters," he added. — Bernama
SOURCE: No case of serious faults in Proton, Perodua vehicles
THE ART OF MARITAL CONVERSATION
Posted: 05 Jul 2010 06:01 AM PDT
Today, I decided to take a break from sopo blogging as I am in a reflective mood. I thought of sharing this post with my dear readers as a follow up to my previous post on
Do We Really Have To Ask?
This post was written last year by one of my Twitter pals,
Cory Allan
- his site is being upgraded. I posted it last year HERE and am reposting it because of its timeless and meaningful message. I hope you will enjoy reading it. I will resume sopo blogging tomorrow. Do leave a message to share your thoughts or experiences. Thanks! Take care and God bless you!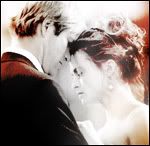 __________________________________________________
The Art of Marital Conversation
- written by Cory Allan
The day at work has been horrific. Emails never stopped. The voicemail light kept flashing. The boss needed the information yesterday. And to top it all off, you had a fight with your wife as you left this morning.
The problem with communication … is the illusion that it has been accomplished.
~George Bernard Shaw
You feel the tension coming from the house when you get out of your car in the driveway. The kids are in their rooms doing homework and your wife approaches you and says the words most men dread: "we need to talk."
It seems at this moment, most men have the fight or flight response. I can berate her about the timing of things, continue to insist that I'm right and she's wrong. Or I can shrug it off and disappear with the TV, the Internet, alcohol, or the work I conveniently brought home.
What is it about talking that is so difficult for men? Granted, this does not apply to all men, but most have some trouble with deep conversation. Especially when it comes to conversing with our spouse.
A brief history
Men have been educated from birth to compete, judge, demand, and diagnose. We are very adept at seeing a problem that needs fixing and developing a way to fix the problem. Unfortunately, this fix is according to the man, possibly not taking into account those around him. This is due in part to our learning to think and communicate in terms of what is "right" or what is "wrong."
To add to this, we often express our feelings in terms of what has been "done to us" rather than being independent of those around us. We mix up our needs and we ask for what we'd like using demands, guilt, or even the promise of rewards. This should come as no surprise since this is how many of us were raised by our parents.
At best, the basic ways men think and communicate hinder communication and create both misunderstanding and frustration. At worst, they can lead to anger, depression and even violence.
Communicating with your spouse do's and don'ts
1.
Talk face to face.
Anytime you are in a discussion with your spouse that is beyond the scheduling or surface level, do it face to face. If this is not possible, the phone will work, although this can limit the connection and increase the possibility of misunderstandings. Never try to cover deeper issues via email or text messages.
2.
Turn off other distractions during the conversation.
If you're working on the computer, minimize the work or better yet, shut the whole thing off. If you're watching TV, turn it off. If you are afraid of missing something in the game, get Tivo.
3.
Don't answer the phone.
If it rings in the middle of the conversation, you have voicemail for a reason. Let it do its job.
4.
Take the time to listen to her point of view.
You are only one part of the relationship. Consider her side of things and ask for clarity if you don't get what she's saying. You don't have to agree with everything she says to still love her. But it will help to understand her if you listen.
5.
Forget about being right or wrong.
As soon as the discussion turns to who's right and who's wrong, you've both lost. If you have an insatiable need to always be right when it comes to your spouse, riddle me this: what's it like to be married to a loser? If you have to always be right, that makes your spouse always wrong. It's not about right or wrong most of the time.
Communication leads to community, that is, to understanding, intimacy and mutual valuing.
~Rollo May
The art of non-violent communication
Do you think it is possible to connect with what is alive in ourselves and in others from moment-to-moment? Dr. Marshall Rosenberg says yes. His non-violent communication techniques focus on how we express ourselves, how we hear those around us and how to resolve conflict by focusing our consciousness on what we are observing, feeling, needing, and requesting.
In order to connect on a deeper level, we have to check ourselves throughout the conversation. Often, whenever our emotions spike during the discussion, we will change the subject or attack the other person in order to help us feel better about whatever is going on at the moment.
My grandfather once said that when a person involved in a conversation raises their voice, it's no longer about what best for all involved and the current situation. It's about their power and their pride.
The art of conversation at a deeper level:
1.
Focus on the intention.
Most marital conversations can be simplified down into one of two categories. A chance to be closer together or a chance to be my own person. Humans vacillate between being too close together or too far apart. Conversations are often used to either bring us closer together or create some space between us. If what you are really wanting is companionship, understanding, compassion, then say so outright. If on the other hand you are wanting some space to chart your own course, speak up. Both connection and separateness are necessary parts of every relationship (
for more information on this subject check out my Ebook, The Simple Marriage Matrix).
2.
Seek compassionate connection.
This is done primarily by the conversations not being tied to a particular outcome, like being right or something you'd like the other person to do. Focus on being clear with your side of the conversation and then clearly hearing their side. This may mean you don't agree. So what. You are two separate individuals. You are not going to see eye to eye on everything.
The conflict or issue may not be resolved, that's not the point. A mutually satisfying outcome is where both people are heard and understood. Think of your conversations in terms of sex. When both people are satisfied, the connection is much deeper and lasting.
Many attempts to communicate are nullified by saying too much.
~Robert Greenleaf
-written by Cory Allan-
Posted: 05 Jul 2010 05:03 AM PDT
Suhakam: Let us probe foreign workers' claim
Posted: 05 Jul 2010 03:30 AM PDT
KUALA LUMPUR: The Human Rights Commission of Malaysia (Suhakam) wants to conduct its own investigations over the allegations that foreign workers are being abused at the new Istana Negara construction site.
Suhakam Commissioner, James Nayagam, said he viewed the case seriously and was willing to meet the workers to verify their claims.
"I think we need a neutral body to carry out an independent probe and we feel that we are best people to do so," Nayagam said.
Tenaganita president, Irene Fernandez, too, agrees. She feels Suhakam is the best option.
Commenting on the statement by Senator Ezam Mohd Nor who has asked the Home Ministry to investigate Malaysiakini and The Star for being "anti-national institution" and against Istana Negara, Nayagam said: "Ezam should get his facts right before commenting on the matter. Please look at the issue and find out the actual situation at the site.
"This is about seeking justice for the workers and finding out the truth and has got nothing to do with the royalty or being anti-national."
Fernandez said Ezam's accusation was an absolute nonsense.
Tricia Yeoh, formerly from the Centre for Public Policy Studies of the Asian Strategy and Leadership Institute, urged politicians not to misconstrue the issue.
"They should be responding positively and rectify the situation which is about non-payment of workers salaries and nothing more," Yeoh said.
Social Care Foundation chairman Tan Sri Robert Phang said that Ezam's accusation only reflected his personal views.
"That aside, when it comes to business, it is fundamental to pay people for the work they have done.
"The Human Resource Ministry should look into this carefully," said Phang while calling on politicians not to politicise humanitarian issues.
Source: Suhakam: Let us probe foreign workers' claim
KJ is right and racist power crazy Ezam is wrong
Posted: 05 Jul 2010 03:20 AM PDT
PETALING JAYA: The controversy involving unpaid foreign workers at the new palace construction site should not be turned into a racial issue, said Umno Youth chief Khairy Jamaluddin. (NOTE: Our Prophet pbuh, taught us to pay the workers before their sweats dried. Why are you supporting the wrong doers who mistreat their workers.)
He said Senator Ezam Mohd Nor had blown the issue out of proportion when he accused Malaysiakini and The Star of being "anti-national institutions and against Istana Negara." (NOTE. May be he wrongly thought that he could drum-up Malays and Royalities support by utturing those words)
"Highlighting the plight of these workers is not only to bring justice to the foreign workers but also to ensure that the contractor delivers a good job and the palace is built properly for the royal institution," he said.
Khairy said if the reports had been inaccurate, the contractor should come forward and clarify the matter.
"If the contractor has paid the workers' salaries on time, they should come forward and tell their story," he said.
On Friday, Maya Maju Sdn Bhd project director Md Nizam Md Sheriff denied that many of the foreign workers at the construction site were not paid salaries.
However, he admitted that there were some workers who received their wages two weeks late.
Malaysiakini and The Star highlighted the plight of a group of foreign workers working on the RM800mil Istana Negara who claimed they were not paid three months' wages.
Ezam urged the Home Ministry to probe Malaysiakini and The Star over the report.
He also lambasted the newspaper, saying he had reasons to believe there was a concerted smear campaign against the royalty and that it was giving prominence to Opposition MPs over the issue.
SOURCE: Khairy: Don't turn it into a racial issue
Malaysian MP: 'Why no action over abuse of detainees?'
Posted: 05 Jul 2010 02:40 AM PDT
Migrants abused
The report, compiled during a two-week visit by the working group, also covered the situation of undocumented migrants.
The working group said it recorded complaints that some detainees had been beaten up with weapons or tools or were punched, kicked or had dirty water thrown on them.
Some were held in small rooms without access to food, and were not informed of their right to consult a lawyer or to contact their family, it said.
As Malaysia has yet to ratify the 1951 United Nations Refugee Convention, refugees and asylum-seekers are also among those detained, convicted and jailed.
Amnesty International (AI) had, on June 17, said that Malaysia is a "dangerous" place for refugees who are often abused, arrested and "treated like criminals".
There are nearly 90,000 refugees and asylum-seekers in the country, but AI estimates that the number of unregistered refugees lies at more than twice the official figure.
SOURCE: Puchong parliamentarian Gobind Singh Deo 'Why no action over abuse of detainees?' Hazlan Zakaria
Siapa di sebalik kemelut Istana Mahkota Kelantan - Bab 5
Posted: 05 Jul 2010 02:09 AM PDT
Take a close look at the two photos below. Give it a wild guess, where do you think it took place? Without captions, many would suggest this a la ninja and a la Mafia ambush has taken place somewhere in Afghanistan, Pakistan, Iraq, Iran or Sicily.
Malaysian security forces, to our knowledge, had never resorted to this tactic. But why not? When the instruction came from the higher athourity, its compulsory for the mission to be accomplished.
The photos are just segments of a video taken on May 4, 2010. It was shocking and insulting.
At about 7.20pm, the entourage of Sultan Kelantan was ambushed by about 25 police (UTK) personnel while he was on his way to the Pengkalan Chepa Airport where a private plane was waiting to fly him back to Singapore.
They hijacked, 'kidnapped' and forced him to Hospital Universiti Sains (HUSM) Kubang Kerian. Under whose directive was it has yet to be ascertained. However, the theory of a conspiracy for him to die soon can never be discounted.
So, this is how they treated a Sultan...
I will U-Tube the video very, very soon
After we die… (Zawgyi's poem in Burmese)
Posted: 05 Jul 2010 02:01 AM PDT
သင္ေသသြားေသာ္ …
ေၾသာ္ … လူ႔ျပည္ေလာက၊ လူ႔ဘ၀ကား
အိုရ နာရ၊ ေသရဦးမည္
မွန္ေပသည္တည့္။
သို႔တၿပီးကား၊ သင္ေသသြားေသာ္
သင္ဖြားေသာေျမ၊ သင္တို႔ေျမသည္
အေျခတိုးျမင့္၊ က်န္ေကာင္းသင့္၏။
သင္၏ မ်ဳိးသား၊ စာစကားလည္း
ႀကီးပြားတက္ျမင့္၊ က်န္ေကာင္းသင့္၏။
သင္ဦးခ်၍၊ အမွ်ေ၀ရာ
ေစတီသာႏွင့္၊ သစၥာအေရာင္
ဉာဏ္တန္ေဆာင္လည္း
ေျပာင္လ်က္၀င္းလ်က္ က်န္ေစသတည္း။ ။
ေဇာ္ဂ်ီ
(အိုးေ၀မဂၢဇင္း၊ အတြဲ ၅ – အမွတ္ ၁၊ ဒီဇင္ဘာလ – ၁၉၃၅ ခုႏွစ္)
Via_ ေဒါက္တာလြဏ္းေဆြ Via Bo Bo FB
MALAYSIAKINI DAN THE STAR SERANG RAJA-RAJA MELAYU !
Posted: 04 Jul 2010 12:46 AM PDT
"Breaking the Gaza Seige" Conference
Posted: 04 Jul 2010 11:48 PM PDT
International Conference on "Breaking the Gaza Siege" on
Below the Press Release from Perdana Global Peace Organisation (PGPO):


Press Release from the PGPO

The illegal siege on Gaza by the Israeli Government has been going on for too long.

It has created a humanitarian crisis, literally a chokehold on a people which is intended at wiping out the population, slowly but surely.

The siege, imposed since 2007, is an unending list of atrocities and cruelties inflicted by the Israeli Government on Palestinians and, as in the past, the international community, have failed to stand up and put a stop to these barbaric acts.

Last month, a group of activists from different countries, colours and creeds, joined hands to form the Freedom Flotilla and sailed across the Mediterranean to challenge the siege on Gaza.

Consistent to its belligerent streak, the Israel Defence Force (IDF), at the wee hours of dawn, launched a cowardly attack on one of the Freedom Flotilla ships, the Mavi Marmara which was sailing in international waters.

The attack on the civilian ship resulted in the murder of nine activists and injured dozens more. Apart from that, the IDF, after forcefully boarding the ships of the flotilla, commandeered them to the Israeli port Ashdod and then imprisoned the activists.

Having literally dragged the activists into Israel, the Tel Aviv regime then deported them under tremendous condemnation from the international community.

The IDF repeated their act a few days later on the MV Rachel Corrie, another member of the Freedom Flotilla which had lagged behind due to engine problems.

Even though another tragedy was averted as no one was shot nor killed, the IDF boarded the Rachel Corrie in full force with its personnel armed to the teeth. Again, the Rachel Corrie was forcefully commandeered to Ashdod.

It is extensively believed that the Rachel Corrie was spared the violent, armed aggression of the IDF due to the international spotlight on Tel Aviv following murders of the activists on Mavi Marmara.

It is against these backdrops that the Perdana Global Peace Organisation (PGPO), a principal partner in the Freedom Flotilla, decided to hold an international conference to recount what had occurred on the Mavi Marmara and Rachel Corrie.

The theme of the conference is: Breaking the Siege: In The Spirit of Rachel Corrie and Mavi Marmara.

Speakers include Yildirim Bulent, head of the Turkish humanitarian relief organisation, the Insani Yardim Yakfi (IHH), Denis J. Halliday, former assistant secretary-general of the United Nations and Derek Graham, head of the MV Rachel Corrie team.

Another speaker is Dr Hasan Huseyn Uyzal who was on board the Mavi Marmara and helped treat the injured.

A Palestinian judge, Dialdeen S. Madhoun who is head of the Palestinian committee of war crimes documentation will also be one of the speakers.

PGPO chairman Tun Dr Mahathir Mohamad, who had been a leading figure in opposing Israeli consistent and systematic genocide of Palestinians, will deliver the keynote address.

He will also chair a Panel Session for the conference and the panellists will include ambassadors from several countries which are concerned about the Israeli siege. Datin Seri Rosmah Mansor, wife of the Malaysian Prime Minister, who has been leading efforts to raise funds for the Palestinian cause, will be one of the panellists.

The conference is expected to conclude with a clear plan on measures and efforts to be undertaken in challenging the siege and eventually putting an end to it.

These measures and efforts will be formulated based on the inputs, views and ideas put forth and shared during the conference.

The closing address will be delivered by Deputy Prime Minister Tan Sri Muhyiddin Yassin.

The one-day 11 July, 2010 conference to be held at the Dewan Tun Razak 1 hall in Putra World Trade Centre, starts at 9am.

Entrance is free and open to the public. The public is however advised to come early as seats are limited though there is ample standing room.

If there are any enquiries, please contact: 03-88858965 (Maizatul – maizatul@perdana.org.my), 03-88858960 (Noorinsun – noorinsun@perdana.org.my), 019-3843913 (Dr Zulaiha Ismail – zul@pop.jaring.my) or 019-9100090 (Shamsul – shamsulakmar@gmail.com).

Issued by Perdana Global Peace Organisation (PGPO) on 3 July, 2010.
The Declaration of Interdependence
Posted: 04 Jul 2010 07:06 AM PDT
When, in the course of human events, it becomes necessary for one people to dissolve the political bonds which have connected them with another, and to assume among the powers of the earth, the separate and equal station to which the laws of Nature and of Nature's God entitle them, a decent respect to the opinions of mankind requires that they should declare the causes which impel them to the separation.
We hold these truths to be self-evident, that all men are created equal, that they are endowed by their Creator with certain unalienable rights, that among these are life, liberty and the pursuit of happiness.
Okay, the Declaration of Interdependence sounds a lot like the Declaration of Independence.
By saying that it is a self-evident truth that all humans are created equal and that our inalienable rights include life, liberty, and the pursuit of happiness, our Founding Fathers were telling us that we are all in this together, that we are interdependent, that we have a moral duty to protect these inalienable rights for all humans. President Lincoln, perhaps above all others, was instrumental in making clear that the second sentence of the Declaration was "a moral standard for which the United States should strive," as Wikipedia puts it.
The double appeal to "Nature" — including the explicit appeal to "the laws of Nature" in the first sentence — is particularly salient. For masters of rhetoric like the authors of the Declaration, a repeated word, especially in an opening sentence, is repeated for the singular purpose of drawing attention to it (see "Why scientists aren't more persuasive, Part 1").
Yes, the phrase "laws of nature" meant something different to Jefferson than it does to us (see here). But as a living document, and as a modern Declaration of Interdependence, the words have grown in meaning.
It is the laws of Nature, studied and enumerated by scientists, that make clear we are poised to render those unalienable rights all but unattainable for billions of humans on our current path of unrestricted greenhouse gas emissions. It is the laws of Nature that make clear Americans can't achieve sustainable prosperity if the rest of the world doesn't, and vice versa.

Ironically — or perhaps intentionally — the toughest inalienable right to maintain is "the pursuit of happiness." Certainly, the catastrophic global warming we know we face (thanks to our understanding of the laws of nature) threatens life and liberty (see "Memorial Day, 2030").
But if we keep listening to the deniers and delayers, if we fail to sharply reverse our current emissions path nationally and globally, then we are headed toward 5°C (9°F) planetary warming by century's end and 850+ ppm — with sea level rise of 4 to 6 feet or higher, rising perhaps a foot a decade or more for centuries, the U.S. Southwest and one third of the Earth's habited land a permanent Dust Bowl, half or more species extinct, and much of the ocean a hot, acidic dead zone (see "Intro to global warming impacts: Hell and High Water").
Not bloody many people will be pursuing "happiness" under those conditions. They will be desperately trying to avoid misery, when they aren't cursing our names for betraying our moral values.
If we don't aggressively embrace the clean energy transition starting immediately with the climate bill in front of Congress — and help lead the entire world to a similar transition — then the Ponzi scheme we call the global economy will probably be in some stage of obvious collapse by our 250th anniversary, July 4, 2026.
That whenever any Form of Government becomes destructive of these ends, it is the Right of the People to alter or to abolish it, and to institute new Government, laying its foundation on such principles and organizing its powers in such form, as to them shall seem most likely to effect their Safety and Happiness.
And so "happiness" is repeated also, underscoring its importance to the Founders. "Life" and "Liberty" are really the very minimum we owe our fellow humans. We have a moral obligation to work toward freedom from want and care for all.
The party of Lincoln has, tragically, abandoned the values embraced and articulated by its greatest thinker and rhetorician — and those embraced and articulated by our Founders in the Declaration. When is the last time a major conservative politician ever talked about "a decent respect to the opinions of mankind" except to mock the entire notion (see Gingrich sums up GOP ethos: "I am not a citizen of the world! I think the entire concept is intellectual nonsense and stunningly dangerous").
We live in unique times. We must all hang together or we will surely all hang separately.
Happy Interdependence Day Century!
This is an update.