---
Don't worry, PM Najib. Chinese and Indian Perkasa will be not so extreme!!
Posted: 14 Jul 2010 08:55 AM PDT
Prime Minister Najib Abdul Razak said Malay rights group Perkasa is "not so extreme' that it cannot be accommodated by the Umno-led government. In an interview aired on satellite news channel Al Jazeera last night, Najib spoke on behalf of Perkasa in saying the non-governmental organisation was "by and large supportive of Umno."
So, let's form another pressure group for MCA since MCA is useless and the running dog of Umno. Nevertheless, pity  the non-Malays, non-Chinese and non-Indians. Can someone form a '
dll'
Perkasa for them??
Message to BN: Don't Look Back
Posted: 14 Jul 2010 08:30 AM PDT
Today I took part in the historic debate on Selangor's Freedom of Information Enactment 2010 at the Selangor State Assembly.
This is Malaysia's first FOI law. In my speech I remarked that at a time when the Federal Government is still relying on the Official Secrets Act, the Printing Presses and Publications Act, the Sedition Act and the Internal Security Act, Selangor is following other countries in implementing this forward looking legislation.
The Federal Government has tried to hide behind the OSA to avoid divulging concession agreements and audit report of Syabas and toll companies to the public.
As a result for so long government operated as a mystery to ordinary citizens, contributing to a sense of haplessness. The FOI Enactment can be the first step towards empowering ordinary citizens by making the government more transparent and accountable.
After all, technology is moving further ahead. Wikileaks.org, a website that enables whistleblowers across the world to post content, is now deemed by Time Magazine as the most important tool for journalists after the FOI Act.
However I did request the FOI Enactment to be improved in certain areas to fulfill the spirit of FOI.
Pakatan State Assemblymen including YB Hannah Yeoh, YB Lau Weng San, YB Amirudin Shari and YB Azmin Ali all spoke in support of the FOI Enactment and asking for amendments to strengthen the enactment. Unfortunately most BN State Assemblymen took an opposite approach.
They claimed that the enactment was void due to OSA. Another actually stated that the appointment of Information Officers as envisaged by the enactment was to perpetuate cronyism by hiring Pakatan Rakyat people into the position. They did not understand about exemptions by stating that the FOI Enactment is a threat to national security.
I tried to interject during their speeches, but to no avail. As I mentioned in my press conference, it really underlines how BN is looking backwards while the Pakatan Selangor State Government is pushing forward. After all, the FOI Enactment will provide room for BN to hold the State Government to account including on the flavour of the week – sand mining!
The only BN Assemblyman who took a more balanced view was YB Dato Subahan Kamal (Taman Templer) by acknowledging the value of the enactment but expressing concern on its implementation. He even gave room for me to interject and I duly credited him for his more positive approach.
After the second reading of the FOI Enactment, the State Assembly approved the enactment and appointed a FOI Select Committee chaired by YB Saari Sungib (PAS – Hulu Kelang) and consisting of YB Hannah Yeoh (DAP – Subang Jaya), YB Amiruddin Shari (Keadilan – Batu Caves), Dr. Yunus Ahmad Hairi (PAS – Sijangkang), YB Dato' Dr. Karim Mansor (BN – Tanjung Sepat), YB Abdul Shukor Idrus (BN – Kuang) and myself to conduct public consultations to further improve the enactment before it's third and final reading.
Photos are here.
The text of my debate is available here.
Nik Nazmi Anggotai Jawatankuasa Terpilih Enakmen Kebebasan Maklumat
Posted: 14 Jul 2010 07:19 AM PDT
Nik Nazmi Nik Ahmad, ADUN Seri Setia antara tujuh orang ADUN Selangor yang dipilih menganggotai Jawatankuasa Terpilih Enakmen Kebebasan Maklumat hari ini.
Keanggotaan Jawatankuasa Terpilih tersebut diumumkan YB Elizabeth Wong selepas DUN Selangor meluluskan Enakmen Kebebasan Maklumat (Negeri Selangor) 2010 pada bacaan kedua. YB Saari Sungib (PAS – Hulu Kelang) akan mempengerusikan Jawatankuasa tersebut yang turut dianggotai YB Hannah Yeoh (DAP – Subang Jaya), YB Amiruddin Shari (Keadilan – Batu Caves), Dr. Yunus Ahmad Hairi (PAS – Sijangkang), YB Dato' Dr. Karim Mansor (BN – Tanjung Sepat) dan YB Abdul Shukor Idrus (BN – Kuang) selain Nik Nazmi.
Sebelum itu, YB Elizabeth ketika membentangkan rang undang-undang Enakmen Kebebasan Maklumat menyifatkan pembentangan ini bagi merealisasikan prinsip Ketuanan Rakyat yang diperjuangkan Pakatan Rakyat.
Dalam perbahasan, Nik Nazmi mengalu-alukan pembentangan Enakmen Kebabasan Maklumat selaras dengan beberapa reformasi yang diperkenalkan oleh Kerajaan Negeri Selangor di bawah Pakatan Rakyat, seperti Jawatankuasa Terpilih Kewibawaan, Kebertanggungjawaban dan Ketelusan dan perlantikan anggota pembangkang sebagai Pengerusi Jawatankuasa Kira-Kira Awam (PAC).
Pengenalan Enakmen Kebebasan Maklumat ini usaha penting bagi mengembalikan kerajaan pada rakyat, sedangkan selama ini urusan kerajaan seolah-olah satu misteri dan rakyat terasa begitu jauh dengan kerajaan.
"Bukan hanya di demokrasi-demokrasi maju seperti Britain dan Amerika, tetapi India, Turki dan Thailand turut mempunyai undang-undang kebebasan maklumat."
Namun Nik Nazmi menggesa penambahbaikan pada Enakmen Kebebasan Maklumat bagi menghayati semangat kebebasan maklumat tersebut. Cadangan penambahbaikan akan dibawa ke dalam Jawatankuasa Terpilih Enakmen Kebebasan Maklumat.
"Undang-undang ini membolehkan wujudnya hak akses kepada maklumat yang tidak wujud sebelum ini. Sebelum ini semua dokumen kerajaan ditadbir di bawah Akta Rahsia Rasmi.
"Dalam sejarah negara kita, pemimpin telah menyorok di belakang OSA bagi mengelakkan rakyat mengetahui perjanjian-perjanjian yang menjejaskan kepentingan rakyat."
Nik Nazmi memberi contoh perjanjian konsesi Syabas dan Tol.
Beliau turut berpendapat Enakmen Kebebasan Maklumat ini akan memperkasakan Demokrasi Berparlimen, justeru patut dialu-alukan oleh Pembangkang.
Nik Nazmi menggesa aspek pemusnahan dan pembetulan maklumat. Beliau turut mengingatkan hak privasi turut diiktiraf selaras dengan kelulusan Akta Data Peribadi bagi memberikan pengecualian kepada peruntukan Enakmen Kebebasan Maklumat. Namun sebarang pengecualian harus ditakrif sesempit mungkin selari dengan semangat enakmen tersebut.
MICHAEL SOON: Quality Of Local Councillors More Important Than "Shiok-Sendiri" Ones
Posted: 14 Jul 2010 06:56 AM PDT
SUN Newspaper - 14 July 2010 - Limit Term of Councillors ************************************************************************************
'LIMIT TERM OF
LOCAL COUNCILLORS'
SHAH ALAM: An assemblyman has suggested that the state government study the possibility of limiting the term of local councillors to inject accountability at all levels of councillorship. The move was to encourage
Gantung permit mungkin formula APCO
Posted: 14 Jul 2010 05:25 AM PDT
When Defending a Politician Risks Becoming Idolizing Him
Posted: 14 Jul 2010 02:13 AM PDT
A political commentator wrote an
emotionally charged article
to defend the integrity, passion and honesty of a "non-political cabinet appointee", Idris Jala, for his stand on the on the necessity for limiting the significance and influence of recommendation issued by ministers and members of parliament.
Earlier, Idris had warned that Malaysia might become a bankrupt nation if it does not review its national expenses.
I applaud Idris for his honesty and professionalism in performing his duty as the CEO of Pemandu and KPI minister. Anything less would have rendered him useless and a waste of public fund.
It is important to note that since Idris was no politician, he is "employed" as a civil servant who holds a cabinet minister position to assist the PM to implement and manage his list of initiatives. Idris is paid the perks and salary of a full minister which is not menial. As a professional, Idris knows fully well that he has to perform or risks being replaced by someone else.
His appointment is already a major disappointment and it speaks volume of the calibre and quality we can find in the batch of parliamentarians in the ruling coalition. PM Najib should revamp his team and bring in those who are good and knowledgeable to stand as parliamentary candidates. Not those who are good at playing racial politics, corrupt or seeking extramarital gratification.
It is okay to defend Idris' stand on the two issues e.g. recommendation letters and national financial position but we should be careful not to overdo it. Malaysians should not put our expectation bar too low for politicians and those serving in various offices. They are accountable to us and they should perform no less than what has being done by Idris.
Since when has Idris guitar playing prowess become a public admiration too? We admire his grit and tenacity especially his rag-to-riches story. But Idris must still deliver what he was brought in to do. There is not need to idolize Idris for trying to do his job. On the recommendation letters, he must now clean up the mess in PKFZ and bring the culprits who issued the recommendation letters to book.
It is heartening to know that Idris has a stand and a noble one too. But he should have the bite which matches his bark.
Can Idris Jala deliver us a better and more accountable government?

The mess is piling up and someone must clean it up sooner or else Idris' statement on bankruptcy will become a self-fulfilling prophecy.

Idris should know his own strength and ability to make changes within Najib's administration. He should not stick around for too long if his talk cannot match his walk. Otherwise, he is not just a waste of public fund but he would also be seen as a PR tool of the regime for just saying the right thing but do nothing.
Hei Najib, UMNO Tak Hendak, PAS Lagi Tak Ingin!
Posted: 13 Jul 2010 10:40 PM PDT
N
ajib: Umno tidak perlukan PAS
Datuk Seri Najib Razak berkata Umno mempunyai kekuatan tersendiri dan parti itu bukan terlalu lemah sehingga terpaksa bekerjasama dengan PAS.
Perdana Menteri dan Presdien Umno itu berkata PAS harus menghormati Umno sebagai parti yang memperjuangkan Islam, yang merupakan satu daripada teras perjuangan mereka selama ini.
Beliau berkata tiada sesiapa yang harus meragui perjuangan Umno dalam hal tersebut.
"Saya tidak mahu buat apa-apa kenyataan lagi sebab Timbalan Presiden Umno (Tan Sri Muhyiddin Yassin) telahpun membuat kenyataan. Saya rasa cukuplah dengan kenyataan tersebut.

"Saya cuma nak nyatakan bahawa Umno memang mempunyai kekuatan tersendiri dan bukan kerana kita ini terlalu lemah, kita terpaksa mencari kawan baru dengan PAS," katanya.

Beliau berkata demikian kepada pemberita selepas majlis perhimpunan bulanan, penyampaian Anugerah Khidmat Cemerlang 2009 dan Penganugerahan Pembaharuan Pensijilan 5S Perbendaharaan Malaysia di sini.

Semalam, Muhyiddin menyatakan komitmen serta kesediaan Umno untuk bertemu dan menjalin kerjasama dengan PAS dalam pelbagai bidang termasuk usaha untuk memperkukuhkan Islam serta kedudukan orang Melayu di negara ini.

Sebelum ini, Panel Pemikir Jabatan Hal Ehwal Khas (Jasa), Lokman Nor Adam dipetik sebagai berkata bahawa hasrat untuk menjadikan Malaysia sebuah negara yang mengamalkan dasar Islam akan menjadi kenyataan sekiranya PAS dan Umno bersatu.

Ekoran daripada itu, Presiden Angkatan Belia Islam Malaysia (Abim), Razak Idris mencadangkan penubuhan satu jawatankuasa khas supaya kerjasama antara Umno dan PAS dapati dicapai.

Mengulas lanjut, Najib berkata sama ada kerjasama antara Umno dan PAS itu menjadi kenyataan atau sebaliknya bergantung kepada perkembangan selanjutnya. — Bernama



Muhyiddin: Umno sedia temu PAS jalin kerjasama

Tan Sri Muhyiddin Yassin berkata Umno sedia berbincang dengan Pas sama ada secara rasmi atau tidak untuk menjalin kerjasama demi perpaduan Melayu seperti disaran beberapa pihak.

Sambil menyambut baik saranan itu Timbalan Perdana Menteri berkata usaha menjalin kerjasama antara kedua-dua parti Islam itu bukan satu perkara baru kerana ia pernah disuarakan sebelum ini tetapi tidak dapat dilaksanakan.

"Soal perpaduan antara Melayu sama Melayu bukanlah satu perkara tidak baik, lebih-lebih lagi dalam situasi pada masa kini yang memerlukan bentuk kerjasama yang lebih konkrit terhadap isu termasuk ekonomi, kebudayaan dan institusi beraja serta mewujudkan perpaduan untuk membantu membangunkan ummah dan negara," katanya kepada pemberita selepas merasmikan pembukaan Kejohanan Sukan Sekolah-Sekolah Asean 2010 di sini hari ini.

Muhyiddin, yang juga Timbalan Presiden Umno, berkata terpulang kepada kepimpinan Pas sama ada bersetuju menjalinkan kerjasama itu atau sebaliknya.

Semalam akhbar memetik anggota Panel Pemikir Jabatan Hal Ehwal Khas (JASA) Lokman Nor Adam sebagai berkata bahawa hasrat menjadikan Malaysia sebuah negara yang mengamalkan dasar Islam akan menjadi kenyataan sekiranya Pas dan Umno bersatu.

Ketika ditanya mengenai kebimbangan sesetengah pihak sekiranya kerjasama antara Umno dan Pas terjalin, Muhyiddin berkata mereka tidak perlu takut kerana kerajaan tetap akan menjaga kepentingan semua kaum.

"Masyarakat bukan Islam jangan rasa tergugat kalau ada usaha sebegitu kerana selama ini pun dengan kekuatan perpaduan Islam, maka negera lebih terjamin selamat dan tiada masalah," katanya.

Muhyiddin juga berkata kerajaan tidak ada halangan untuk membenarkan siapa-siapa saja menubuhkan pertubuhan asalkan ianya untuk kepentingan rakyat dan negara serta tidak mempunyai muslihat tersendiri.

"Sesiapa sahaja boleh tubuhkan... nak kata Chinese Perkasa ke, Malay ke, Indian Perkasa," katanya mengulas cadangan Naib Presiden MCA Datuk Donald Lim baru-baru ini yang mencadangkan agar sebuah Perkasa Cina ditubuhkan. – Bernama


Ulasan GB

Muhyiddin kata UMNO bersedia temui PAS. Najib pula kata UMNO tak perlukan PAS, UMNO ada kekuatan sendiri, tambahnya.

Masing-masing bertelagah nak pikat PAS atau pun tidak.

Najib adalah benar bila beliau menyatakan UMNO ada "kekuatan sendiri" - kekuatan apa? Ya, kekuatan menipu, kekuatan berbohong, kekuatan memfitnah, kekuatan menabur janji, kekuatan mengeksploitasi agensi-agensi kerajaan, kekuatan memperkudakan SPR, SPRM, PDRM dan lain-lain.

Hei Najib, pinggan tak retak nasi tak dingin. UMNO tak hendak, PAS lagi tak ingin!

PAS juga ada kekuatan, kekuatan PAS terletak kepada kesetiaan ahlinya terhadap prinsip perjuangan, kepada keimanan terhadap Allah dan RasulNya dan kepada doa yang bakal menghantar UMNO BN ke lembah kehancuran!


Xbox 360 E3 – Milo – New Virtual Character
Posted: 14 Jul 2010 06:08 AM PDT
TQ Dr Ali (NAK) for this which I saw in his FB
This posting includes an audio/video/photo media file: Download Now
'Virtual human' Milo comes out to play at TED in Oxford
Posted: 14 Jul 2010 06:06 AM PDT
Milo made his world debut in 2009 at the E3 Expo in Los Angeles
Microsoft has shown off its "virtual human" that reacts to a person's emotions, body movements and voice.
Milo, as he is known, is designed for use with the firm's hands-free Xbox 360 motion controller called Kinect.
The technology is the brainchild of veteran UK games designer Peter Molyneux.
"I want to introduce a new revolution in storytelling," he told the TED (Technology, Entertainment and Design) Global conference in Oxford.
"Films, TV, even hallowed books, are just rubbish because they don't involve me," he said. "It's a sea of blandness."
Mr Molyneux said that he wanted to create a character "that seemed alive, that would look me in the eyes, and feel real".
Hidden technology
Milo was first shown off in a demo at the E3 expo in 2009, but has not been seen since.
"There was a huge row online about that with people saying 'this can't be real'," Mr Molyneux said.
The live demonstration used Microsoft's soon-to-be released Kinect controller, which uses a series of sensors, cameras and microphones to interpret a player's intentions.
 Peter Molyneux's first game was a text-based business simulation game in 1984
The demo was conducted by an assistant, who showed Milo exploring a garden, learning to skim stones and finally confiding in him after being told off by his parents.
"We're changing the mind of Milo constantly," he said.
"No two people's Milos can be the same – you are actually sculpting a human being. Some of the things you are doing will change the course of his life."
Mr Molyneux said Milo had been built using artificial intelligence developed by his firm Lionhead studios, along with technology that was "hidden in the dusty vaults of Microsoft".
He said the system exploited psychological techniques to make a person feel that Milo was real.
Read all at the SOURCE:'Virtual human' Milo comes out to play at TED in Oxford By Jonathan Fildes Technology reporter, BBC News, Oxford
TQ Dr Ali (NAK) for this which I saw in his FB
MB Selangor Cabar Menteri Budak Sekolah Tangkap Pencuri Pasir
Posted: 14 Jul 2010 05:31 AM PDT
M
B: TPM subahat jika tak tangkap pencuri pasir
Selangor telah menghantar surat kepada Tan Sri Muhyiddin Yassin untuk memohon kerjasama timbalan perdana menteri itu dalam menangani isu kecurian pasir di negeri itu, kata menteri besarnya Tan Sri Khalid Ibrahim.
Katanya, surat yang sama telah dihantar hari ini kepada menteri dalam negeri Datuk Seri Hishammuddin Hussein, ketua polis negara Tan Sri Musa Hassan, peguam negara Tan Sri Abdul Gani Patail serta ketua polis negeri Datuk Khalid Abu Bakar.
"Saya telah hantar surat kepada timbalan perdana menteri untuk jelaskan isu kecurian pasir di Selangor dan jemput beliau dan agensi kerajaan persekutuan untuk perangi jenayah ini.
Tambahnya, turut disertakan dalam surat tersebut ialah laporan polis yang dibuat oleh kerajaan negeri berhubung kegiatan tersebut, serta penjelasan mengenai langkah-langkah yang telah dijalankan Selangor dalam menangani isu berkenaan.

"Saya juga telah sertakan semua maklumat mengenai kegiatan curi pasir yang telah diperolehi Kumpulan Semesta Sdn Bhd (KSSB) supaya timbalan perdana menteri dan agensi persekutuan seperti polis dapat membuat tindakan sewajarnya.

"Sebab dalam berita dia kata 'bila kita tahu siapa terlibat, kita akan tangkap.' Jadi sekarang kita telah beri maklumat ini kepada beliau.

"Kalau dia tidak tangkap, dia bersubahat dengan pencuri pasir pula," katanya dalam satu sidang media selepas persidangan DUN Selangor hari ini.

Jelasnya, dalam surat berkenaan juga beliau menjelaskan bahawa usaha yang dijalankan kerajaan negeri itu termasuk menubuhkan satu jawatankuasa khas diketuai setiausah kerajaan negeri.

Satu lagi langkah yang diperkenalkan ialah menawarkan ganjaran kepada orang ramai yang membantu dalam usaha menahan penjenayah berkenaan.

Khalid berkata sistem yang diamalkan Selangor sekarang berjaya meningkatkan hasil pasir daripada RM2.9 juta pada 2007 kepada RM6.3 juta pada 2008.

Katanya, jumlah tersebut semakin meningkat kepada RM5.4 juta pada 2009 dan RM10.3 juta setakat Jun tahun ini.

Menurutnya lagi, sebagai langkah susulan, beliau juga akan mengumumkan senarai individu yang diberikan lesen melombong pasir oleh kerajaan BN sebelum ini.

Jelasnya, walaupun langkah tersebut diketahui tidak akan disenangi beberapa pihak, namun ia perlu dilakukan bagi membolehkan individu tersebut dinilai sama ada mereka layak menerima lesen berkenaan.

Ujarnya, beliau juga berharap pemimpin Umno tidak hanya menimbulkan isu kecurian pasir bagi tujuan politik.

"(Saya) berharap agar dokumen yang diberikan adalah memadai untuk timbalan perdana menteri memberi arahan kepada pihak berkuasa untuk bertindak secara profesional. -mk




Kepil Maklumat Curi Pasir, Khalid Cabar Muhyiddin Selesai Isu Pasir

Kerajaan Selangor sudah menghantar surat kepada Timbalan Perdana Menteri, Tan Sri Muhyiddin Yassin bagi menjelaskan isu curi pasir di Selangor serta menjemput beliau dan agensi persekutuan untuk memerangi jenayah ini.

Salinan surat itu dihantar kepada Menteri Dalam Negeri, Datuk Seri Hishamuddin Hussein, Ketua Polis Negara, Tan Sri Musa Hassan, Ketua Polis Negeri Selangor, Datuk Khalid Abu Bakar dan Peguam Negara, Tan Sri Abdul Gani Patail.

Khalid berkata, surat yang dihantar ini kepada kedua-dua pemimpin Umno menyatakan penjelasan bahawa kejadian curi pasir ini berlaku secara berleluasa sebelum 2008 ketika Selangor diperintah Barisan Nasional (BN).

"Kerajaan negeri sekarang membuat pelbagai usaha termasuk menubuhkan satu jawatankuasa khas yang diketuai oleh Setiausaha Kerajaan Negeri serta menawarkan ganjaran kepada orang ramai yang menolong menangkap penjenayah terlibat.

"Saya juga menyertakan semua maklumat mengenai kegiatan curi pasir yang telah diperolehi oleh Kumpulan Semesta Sdn Bhd (KSSB) supaya Timbalan Menteri dan agensi persekutuan seperti polis dapat membuat tindakan yang sewajarnya," katanya pada satu kenyataan media, hari ini.

Khalid berkata, kerajaan negeri berharap, pemimpin – pemimpin Umno tidak hanya mengutarakan isu pasir ini atas dasar politik dan berharap agar dokumen yang diberikan adalah memadai untuk Timbalan Perdana Menteri untuk memberi arahan kepada pihak berkuasa untuk bertindak secara professional.

Katanya, walaupun kerajaan negeri akur pengurusan KSSB boleh diperkemaskan lagi, namun sistem yang ada sekarang telah berjaya meningkatkan hasil pasir daripada RM2.9 juta (2007) kepada RM6.3 juta (2008), RM5.4 juta (2009) dan RM10.3 juta (sebelum cukai setakat Jun 2010). -TVS


Ulasan GB

Ya, GB memanggilnya Menteri Budak Sekolah, menteri yang sebenarnya layak untuk Guru Besar - tidak layak untuk menjawat jawatan menteri apa tah lagi Timbalan Perdana Menteri.

IQnya di antara yang terrendah di kalangan menteri kabinet, mewarisi sebaahagian kelembapan Pak Lah, hanya pandai berretorika dan yang hanya tahu melantunkan semula apa yang Najib pertuturkan - tidak lebih dari itu.

Beliau bersifat ultra-Malay, pengamal perkauman sempit yang menjadi penyokong kuat PERKASA.

Cuba menyerang Pakatan Rakyat disetiap rostrum, sedangkan beliau tidak nampak keadaan diri beliau dan parti beliau sendiri yang telah terlondeh,

TETAPI - benarkah beliau seorang pejuang bangsa sedangkan beliau terlibat menjual tanah Johor kepada Singapura sewaktu beliau menjadi MB Johor?

Walaupun beliau menyatakan bahawa beliau tidak pernah menjual tanah walau seinci pun kepada Singapura, tetapi beliau didakwa pernah terlibat dalam usahasama dengan syarikat dari negara itu menukar status tanah di Johor untuk memajukannya.
Dakwaan itu terkandung dalam fakta kes saman Stamford Holdings Sdn Bhd ke atas Muhyiddin dan rakan-rakannya.

Alahai Muhyiddin, lebih banya yang terburai nanti....


Penerbitan Suara Keadilan, Harakah Dan Roket Dihentikan Seketika
Posted: 14 Jul 2010 05:10 AM PDT
P
akatan Rakyat Putuskan Henti Semua Terbitan Akhbar Rasmi Parti Sementara Waktu
Ketua Pembangkang Datuk Seri Anwar Ibrahim hari ini memutuskan ketiga-tiga akhbar rasmi parti - Suara Keadilan, Harakah dan The Roket dihentikan terbitannya mulai minggu ini sehingga mendapat keputusan rasmi daripada Kementerian Dalam Negeri (KDN).
Keputusan bersama itu dicapai pada Mesyuarat Majlis Pimpinan Pakatan Rakyat yang diadakah di parlimen petang tadi.
"Kita putuskan untuk hentikan penerbitan ketiga-tiga akhbar rasmi dari parti Pakatan Rakyat iaitu Suara Keadilan, Harakah dan Roket.
"Penangguhan ini di ambil sehingga kita mendapat keputusan rasmi dari KDN, Kita akan membuat satu pertemuan dengan Menteri Dalam Negeri, Datuk Seri Hishammuddin Hussein bagi membincangkan masalah permit terhadap ketiga-tiga akhbar tersebut.
"Wakil dari ketiga-tiga parti di dalam Pakatan akan bertemu dan berbincang dengan Hishammuddin bagi mencari penyelesaian yang terbaik.

"Pada perjumpaan tersebut kita akan menjawab setiap persoalan yang ditimbulkan oleh KDN dan berharap tindakan segera ini boleh memyelesaikan kekusutan yang berlaku. Kita akan mengikut kesemua peruntukan yang ditetapkan, kita berharap pertemuan ini dapat disegerakan.

"Kita mahu penyelesaian yang sewajarnya diberikan oleh Menteri terbabit agar menunjukkan negara ini mengamalkan sistem demokrasi serta tidak menekan kebebasan media," jelasnya.

Tambah Anwar lagi pihak parti akan mengkaji semula tindakan yang bakal diambil minggu hadapan setelah penanggguhan penerbitan akhbar tersebut.

Ketika ditanya berkenaan dengan tindakan pihak polis ingin bertemu dengan Pengarang Suara Keadilan, Dzulkarnain Taib, Anwar menjelaskan pihaknya tidak mempunyai masalah dan memberi kerjasama yang sepenuhnya.

"Kalau polis nak siasat itu hak dia dan kita akan bagi kerjasama, bagi saya banyak lagi kes jenayah yang belum selesai tetapi polis masih lagi menumpukan kerja mereka menekan Pakatan Rakyat," sambungnya. -SK


Swearing-In: A Time Of Reckoning For All
Posted: 14 Jul 2010 05:04 AM PDT
aNt's aNgle:
3PM: At approximately this time tomorrow, I will be taking my vows again to become a city councillor of Petaling Jaya (MBPJ), which is in the state of Selangor.
Joining me will be 23 other faces; mostly old, but some new in the 2010 lineup.
This will be my third time of doing so since the year 2008 - a period in time that both sides of the political divide of Pakatan as well as the
Congratulations, You Have Won ...
Posted: 14 Jul 2010 04:53 AM PDT
I was really busy with work today when I get a text message notification on my cell phone. I was irritated. Just prior to this I've been getting loads of text messages from suppliers, clients and some spam offering me to download Indonesian porn!
I wonder who this is from. I whip out my cell phone and see an unrecognized number with the first few lines of the message that says,
'Congratulation! U have won a free ...'
Oh no, not another one of those I won a million bucks text message or some
vitamins
or something along those lines. I click on the message and was about to delete it when I re-read it which was a good thing really cos this wasn't a spam text message, I had really won something!
The entire message went like this,
'Congratulations! u have won a free AYAM PENYET MEAL for ur right answers in the APRia 2010 World Cup Predict & Win contest. Please claim your free meal at our SUMMIT USJ outlet latest by 10th August 2010. IC & SMS needed as proof to claim your prize.'
I was jumping out of my seat in joy. I had actually won something. The next thing I did was instantly call wifey and tell her we'll be having
Ayam Penyet
for dinner in the next few days for free.
The entire credit for this win really belongs to wifey. We're pretty regular customers at the Summit Ayam Penyet Ria outlet. Both of us have this thing for Ayam Penyet and on one of our many excursions there there was this contest to guess the top three placings for the World Cup.
I wasn't too interested but she decided to fill it out for me and put Spain, Holland and Germany as the top three. It's a good thing that she did cos I would have put Holland, Spain and Germany as the top three. I was rooting for Holland but alas those darn Spaniards won.
Anyways, after dinner, we dump the form in the contest box and totally forgot about it. Of course we also never expected to win anything mind you. So the text message today was a welcome sight :D It's not always that I win anything and getting a free meal, especially at one of my favourite eating places is a bonus indeed.
From now on, if wifey wants to fill out contest forms I'll even help her fill them out! Maybe next time she can fill out contest forms to win a million bucks or something ... LOL! I can't wait to go for my free meal tomorrow. I would love to go tonight but I have a late night installation at one of the malls for one of my clients tonight so tomorrow it'll have to be.
Oh and one word of advise, if you want to try out this Ayam Penyet Ria thing, don't go to the Sunway outlet, go to the Summit one instead cos there really is a difference in the quality and service between the outlets.
.
Nurul: Disclose report on Norhashimah's tragic death
Posted: 14 Jul 2010 03:13 AM PDT
Tuesday, 13 July 2010 19:01 Adrian Phung
The government has been urged to disclose the Public Service Department's internal investigation report on the tragic death of Training and Diplomatic Officer, Norhashimah Wahid to the public.
There are unanswered questions regarding her death and the government's refusal to reveal details of the investigation not only makes the situation worse but also deepens the grief of the victim's family, Lembah Pantai MP Nurul Izzah Anwar told reporters at the Parliament lobby today.
Nurul Izzah added that she did not want to politicise this issue but had the responsibility to speak out about the incident so that appropriate action would be taken to prevent similar tragedies from happening again.
"Norhashimah died while she was under the care of the National Institute of Public Administration (INTAN) so suitable compensation should be given to the victim's family and not an ex-gratia payment." she added.
An ex-gratia compensation was inadequate as Nurul Izzah felt that it would reflect on the attitude of the Prime Minister's Department in letting go the issue and was not concerned about the irresponsible officials or coaches who were in charge.
According to Nurul Izzah, she did some research and found out that Tuntas Consultancy Sdn Bhd, which was owned by the sons of former Kuala Langat MP Datuk Dr Shafie Salleh, was awarded the contract of fully managing the training stint located at the Training Academy of Innovation And Motivation.
She wanted to know if the contract was awarded to the company because of political connections and why the government did not initiate action against it, adding that the government should confirm whether it was true that Tuntas Consultancy undertook the training exercise.
Commenting on this issue, Batu MP Chua Tian Chang said this was not the first time that death occurred at national service training camps and no one was held responsible, causing pain and sorrow to the victim's family members.
Full story here
Found in Conversation, Come join us.
Posted: 14 Jul 2010 03:01 AM PDT
Resepi Kuih Raya Biskut Oatmeal – Cookies for the heart
Posted: 14 Jul 2010 02:49 AM PDT
Hi peeps! I have a question to ask. Is there any dietitian or a doctor that can answer this? help me out ok! You see, we all know that oatmeal is good for the heart because it has substance called omega-3 fatty acids that can absorbs the cholesterol from our bloodstream. Well, something like that.. right?
So my question is, does this nutritional value still exist in the oatmeal even when I cooked them in cookies and cakes?
I really hope that the omega-3 is preserved because both Miki and his Dad wouldn't eat a bite of oatmeal unless they are in cookies – mixed with chocolate and nuts! Sighh… My two favorite boys in the whole world is making me see this as a challenge  in becoming Martha Stewart a good domestic chef that provides healthy food on the table for her family.
But I don't really mind baking Oatmeal Cookies for Miki. His new favorite food is biscuits and he can gobble up to six Tiger biscuits for tea time.
Makan sambil tengok Spongebob la apa lagi… Pastu aku kena sapu and vacum satu rumah. Mandikan dia, syampu rambut kenteng2 tu… lap sofa merah yang korang kata lawa tu dan jugak TV tu pun kena lap- sebab biscuit crumbs tu akan bertaburan bak lava gunung berapi baru meletus ok! Dasyat tul Miki…
Anyway……. here is the recipe! Great for Kuih Raya as well!
Chocolate Oatmeal Cookies
Ingredients:
(makes about 25~28 cookies)
90g butter, softened at room temperature
25g caster sugar
25g brown sugar
1 egg (weights about 60g with shell), lightly beaten
1 teaspoon vanilla extract
1/4 teaspoon salt
100g plain flour
100g oatmeal or roll oats (I used organic instant baby oat)
20g dark (semi-sweet) chocolate, finely chopped
50g walnuts, chopped
60g mini chocolate chips
Method:
Preheat oven to 190degC. Line baking trays with parchment paper.
With a manual whisk, cream butter and sugar in a mixing bowl until the mixture turns pale and fluffy.
Dribble in the egg gradually. Mix well after each addition. Add in salt and vanilla extract, mix to incorporate into the batter.
Sift the flour over the batter, fold in with a spatula.
Add oatmeal, chopped chocolate, walnuts and mini chocolate chips. Mix well with the spatula.
Drop tablespoonfuls of the cookie dough onto the prepared baking tray. Leave some space between the cookies to allow for spreading. Flatten each cookie dough slightly with the back of a fork, keeping the shape as even as possible.
Bake for 8~10 mins or until golden. If necessary, rotate the baking tray halfway through the cooking time to ensure even browning.Transfer to a wire rack to cool completely. Store in air-tight containers.
Laporan Polis KDN Terhadap Suara Keadilan Karut
Posted: 14 Jul 2010 02:41 AM PDT
A
hli Parlimen Subang, Sivarasa Rasaiah menyifatkan tindakan Kementerian Dalam Negeri membuat laporan polis terhadap lidah rasmi KEADILAN, Suara Keadilan kerana mendakwa terus diterbitkan walaupun telah tamat tempoh sahlaku permit perbitan 30 Jun lalu sebagai sesuatu yang karut dan palsu.
Laporan itu juga dibuat Akta Rahsia Rasmi 1972 (OSA) kerana akhbar 'KEADILAN' didakwa telah menyiarkan sedutan surat KDN bertarikh 2 Julai kepada Suara Keadilan yang tertera perkataan 'SULIT".
"Malam semalam, kita diberitahu KDN telah membuat laporan polis dan telah mengeluarkan kenyataan media mengatakan bahawa kita telah gagal memberi jawapan kepada surat peringatan yang menghendaki kita menjawab pada atau sebelum 12 Julai dan kita telah menjawab melalui surat yang dihantar terus kepada KDN kira-kira 3.30 petang semalam.
"Ini merupakan satu pembohongan kerana kita telah menjawab semua soalan yang diajukan kepada kita. Dan saya ingin tahu, kenapa seorang pegawai kerajaan boleh bekerja hingga 9.30 malam hanya untuk mengeluarkan satu kenyataan media? Takkan tak boleh tunggu hingga pagi ini?" tegas beliau kepada KEADILAN di Parlimen semalam.
Tambah beliau sambil berjenaka, tindakan KDN ini seolah-olah negara dalam keadaan darurat di mana jika tidak keluarkan kenyataan negara akan hancur esok.

"Inilah keadaan sekarang, satu situasi yang sungguh pelik," kata beliau yang juga Naib Presiden KEADILAN.

Sivarasa menambah, tindakan KDN menggunakan isu OSA pula menunjukkan betapa ke belakang pemikiran KDN dalam menangani masalah dengan akhbar pembangkang.

"Pakatan Rakyat kini sudah sampai ke tahap di mana kita sedang berjuang mempertahankan kebebasan media, dan KDN pula hendak menggunakan OSA, satu akta yang mnghalang aliran maklumat luar.

"Inilah perbezaan kita Pakatan Rakyat dengan Barisan Nasional. Kita sedang maju kehadapan dengan memansuhkan akta yang tidak relevan tetapi mereka mahu pula mempertahankan akta yang jauh kebelakang, yang menindas, dibawa oleh penjajah dahulu.

"Kita dihalang dan KDN cuba mendiamkan kita daripada menyuarakan pendapat dan berita parti kita. Kita sebuah parti yang berdaftar dan pemimpin kita merupakan Ketua Pembangkang, kita ada hak untuk menyuarakan melalui media rasmi parti kita," tegas Sivarasa lagi.

Beliau menegaskan akan membantah surat dan kenyataan yang dikeluarkan oleh KDN, dan akan menjawab apa-apa soalan daripada polis.

"Kita sudah tahu polis ini 'alat' kerajaan Umno-BN yang digunakan sesuka hati mereka, kita juga bersedia untuk itu.

"Kita akan lawan secara politik, jika mereka mahu membawa kita ke mahkamah, kita juga bersedia. Ahkirnya saya hanya ingin katakan, melalui surat sebegini, rakyat boleh tahu ceteknya pemikiran Umno-BN dan membandingkan dengan kita di Pakatan Rakyat," kata beliau.

Beliau juga memberitahu kerajaan negeri Pakatan Rakyat Selangor telah bersedia untuk membuka semua maklumat berkenaan kerajaan negeri dan juga pentadbiran lalu agar rakyat dapat melihat dan menilai sendiri kemajuan negeri.

Hanya beberapa perincian berkenaan keselamatan negeri sahaja yang akan disimpan, dan selainnya akan dibuka untuk tatapan rakyat, kata Sivarasa.

Dengan cara ini, tambah beliau, akan dapat memberikan masyarakat secara umumnya perbezaan cara pentadbiran antara kerajaan Umno-BN dan kerajaan Pakatan Rakyat.

"Kita sedang dalam proses menyediakan satu surat untuk diberikan kepada Menteri Dalam Negeri, Datuk Seri Hishammuddin Hussein dan dalam proses mempersiapkan satu rombongan untuk berjumpa beliau dan menyerahkan surat tersebut.

"Kami belum mendapat temujanji, tetapi akan berbuat demikian setelah mendapat temujanji dengan beliau," ujarnya. -SK


Agong's Orders Still Effective Despite Not Gazetted
Posted: 14 Jul 2010 02:40 AM PDT
Bernama: http://bernama.com/bernama/v5/newsindex.php?id=513288 (13/7/2010)
Orders made by Yang di-Pertuan Agong and the Sultans have their effects and can be enforced under the law despite not gazetted. Minister in the Prime Minister's Department Datuk Seri Mohamed Nazri Aziz said the fact that orders made by Yang di-Pertuan Agong were not gazetted did not render them ineffective.
He said this in a written reply to Lim Lip Eng (DAP-Segambut) who asked whether orders made by Yang di-Pertuan Agong or Sultans could be enforced despite not gazetted. "For example, the appointment of Session Court judges under sub-section 59(3) of Lower Court Act 1948 provides that they be appointed by Yang di-Pertuan Agong on recommendation of the Chief Judge. "Although it is not necessary under sub-section 59(3) Act 92 to gazette the appointments by Yang di-Pertuan Agong, they are still gazetted for public information."
Nazri said the same applies to the states where the Sultans as Islamic head made orders to protect the sanctity of Islam and its institution. "Those who insulted or disobey orders of the Sultan as Islamic head are committing an offence under Section 12 of Syariah Criminal Enactment (Selangor) 1995," he added.
Under the law, offenders can be fined not more RM3,000 or jailed not more two years' or both.
-- BERNAMA
Program Dialog Bersama Rakyat dan Pengagihan Kerusi Roda Percuma
Posted: 11 Jul 2010 12:35 AM PDT
Baru-baru ini, saya dapat berinteraksi bersama rakyat dengan panel-panel dari PDRM, Alamflora dan juga Malaysian Aids council melalui program DIALOG bersama Rakyat Anjuran PKM APLP pada 11Jul 2010 Ahad minggu lepas. Program di jayakan dengan kerjasama Persatuan Penjaja Taman Sri Sentosa di Pasar Taman Sri Sentosa.
Program seperti ini harus di ambil iktibar untuk mengembalikan keyakinan rakyat terhadap perkembangan gelombang politik yang dapat memanfaatkan mereka. Inisiatif seperti ini, bertukar idea, mendengar masalah melalui dialog amat bermakna bagi saya, dan ia juga dapat menggambarkan haluan dan rintangan yang dilalui oleh mereka.
Turut hadir pada Sesi Dialog adalah Wakil PDRM ASP ANG dan Inspektor Sail,Wakil Alamflora En. Isa Doman, Pengerusi Penjaja Taman Sri Sentosa En. Lim Lian Hooi bersama AJK-AJK penjaja. Dalam majlis yang sama, daripada sumbangan dan kemurahan hati beberapa individu dapat kami memberi kerusi roda percuma kepada beberapa orang kurang upaya. Turut serta dalam pembahagian kerusi roda tersebut adalah wakil PDRM dan wakil Alamflora. Sebagai permulaan, seramai 40 orang OKU yang dikenal pasti mendapat kerusi roda tersebut. Majlis tamat dalam pukul 7pm dengan jamuan ringan yang disediakan oleh PKM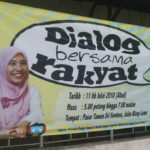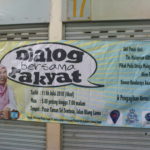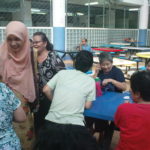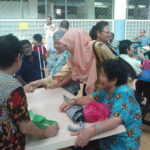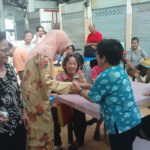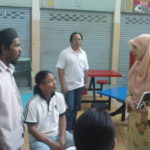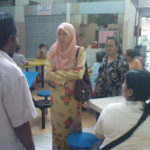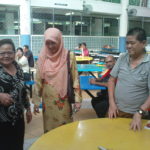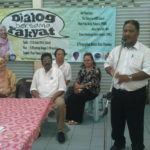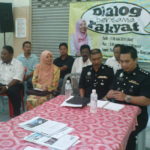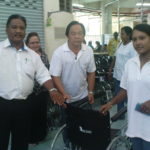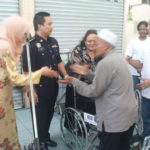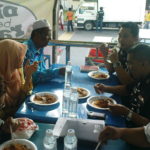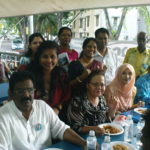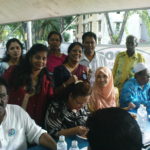 Posted: 14 Jul 2010 02:17 AM PDT
The following post is a comment which an anonymous reader shared recently. I am reposting it
(with his permission)
as it is thought-provoking and reminds us that we have to be wise and strong during challenging times lest we falter.
Personally, I am VERY sick and tired of all the tirades, name-calling, endless accusations and defenses from both sides. I firmly believe that PR cannot succumb to the baiting. Tough times call for tough and fool-proof strategies which I believe are sorely lacking. Cracks are appearing in the other side and to win the next GE, PR had really better shape up and get their act together - otherwise, it is a lost opportunity. Where do we go from here?
Do leave a comment to share your thoughts, hopes, dreams and suggestions. Thanks! Have a great day!
______________________________
Comment from an anonymous reader:
If you have not noticed yet, the status quo has been systematically, using Sun Tzu's war concepts to battle and/or neutralize the opposition. Now let's review and analyze their moves...
1. Their first strategy was to plant moles in the enemy's camp to collect or steal important enemy secrets. this is an important prelude to their future war plans. A few moles have since surfaced and gone back to the mother ship.
2. Next they used a "win them over" plan and went on to buy whoever can be bought. More than a few have since crossed over to the other side.
3. Next they zeroed in on sympathizers - Silence them. Harass those who speak well of the opposition. Arrest and charge those who speak bad of the government. A few became victims, including our Number One patriot, RPK. This too back-fired as public outcry and sympathy grew even stronger.
4. Next, they banned or disrupt candle-lit vigils, meetings, and even peaceful demonstrations or ceramahs. This too didn't work as the Internet became an effective alternate medium to disseminate and access information.
While only a few anti-government supporters are seen in the open, cyberspace became the daily meeting place for anti-government forums and exchange of information. Many sites offered "breaking news" on perceived corruption and other misdeeds, and still causing considerable damage and embarrassment.


There seems to be no one talking but the noise is deafening.
5. Next they went on to discredit the enemy. Whether there is proof or not, arrest and charge for perceived corruption and publicize even if the charge could not stand in a court of law. That didn't help as all were eventually cleared of any wrongdoings. In the course, however, one brave man lost his life unfortunately. This obviously had a negative impact on themselves.
Now they are on a search and destroy mission. Ban all enemy information structures and official publications. This obviously won't help but it's worth trying.
It doesn't take a 4-star general to see that they, while seemingly in control with an upper hand, is in fact showing signs of desperation like a hungry animal. It knows it has to feed and it will fight to its death for the meat or it dies.
Pakatan should not only defend. The enemy, although ferocious, is now at its weakest.
It is time to attack.
______________________________________________
Is PR up to it? I hope they will really put their heads together and BE SERIOUS because the other side is in overdrive and if PR misses the boat this time, they have themselves to blame!