---
Five minutes with Nurul Izzah Anwar: The Launch of Friends of Pakatan Rakyat in London
Posted: 04 Jul 2010 05:17 AM PDT
Wednesday, 30 June 2010
We are also meeting with UK Members of Parliment and the UK Bar Council amongst others so it will be great to learn first hand about the way British elections, parliment and government are run and hopefully gain some fresh insights and alternative paradigms for changing the Malaysian mindset and political landscape.
Malaysia Today
1. You're travelling to London along with Dato Zaid and a number of high profile opposition leaders to launchFriends of Pakatan Rakyat. What are your thoughts on this recent initiative and what do you hope to achieve whilst you're there?
I believe the launch of Friends of Pakatan Rakyat in London represents something fresh and exciting in terms of opening up the space for political dialogue and pushing for positive reform and change in Malaysia. And it's really amazing to see so many Malaysians at home and abroad hungry for positive change. Twelve years ago, at the start of the Reformasi movement, something like this would have been unthinkable, in the same way that the Election Tsunami of 2008 represented a huge milestone in the history of Malaysian politics.
Whilst in London I am really looking forward to meeting all the people who have supported and encouraged us so far and to be able to relay to them in person the positive changes that Pakatan Rakyat has initiated and implemented in these last 2 years, but also the considerable challenges we face.
I know also that there are many Malaysian living in the UK who are committed to contributing their knowledge and expertise in a number of areas – healthcare, education, law, the non-government sector, business and finance. This visit will be a great opportunity to explore new ways of tapping into that huge resource pool and working together for a better Malaysia. We will also champion the rights of overseas Malaysians to vote in the upcoming General Elections as the main thrust in the second phase of the Movement for Free & Fair Elections (BERSIH).
We are also meeting with UK Members of Parliment and the UK Bar Council amongst others so it will be great to learn first hand about the way British elections, parliment and government are run and hopefully gain some fresh insights and alternative paradigms for changing the Malaysian mindset and political landscape.
2. In recent years, there has been a huge increase in the number of Malaysians working overseas and emigrating abroad. Yet many of them seem to retain a strong affiliation and concern for Malaysian current affairs and politics. Why do you think that is?
Malaysia is a beautiful, well endowed nation, brimming with untapped potential and opportunities! So, once a Malaysian, always a Malaysian! You know, we have such a unique and diverse culture, warm, funny people who are extremely talented and capable, a beautiful natural landscape, fantastic food and sunshine (the temperamental British weather is one thing I don't envy ☺).
Yet I can understand why many Malaysians choose to emigrate or work abroad. I think it often boils down to a perceived lack of options. They often go looking for a better life for themselves and their families. Better education, better security, better healthcare. And better civil liberties. We can never underestimate the importance of freedom of speech, expression, information and movement. In the past few months the anti-ISA campaign in London has sprung into action. Initiatives like this challenge us to assert our rights and demand something better. When they organise demonstrations in London they don't get sprayed with water cannons, teargas and face FRU teams with menacing batons. They get policeman who pass by and politely engage with them, have a chat, find out what the demonstration is about and then merely observe proceedings to help maintain order. People are free to voice their opinions, to agree or disagree. Now that's the kind of Malaysia we want for ourselves and our children.
People often feel that the system in Malaysia is unjust and bigoted, and that's why we (Pakatan Rakyat) have stressed the need for a meritocracy based society through proper implementation of a new economic model, one that rewards those who work hard and perform to the highest standard, but also those who are socially disadvantaged and less fortunate.
3. How do you think Malaysians living and working abroad can contribute to the current evolving socio-political landscape back home?
The world has become a much smaller place in the last couple of decades and the internet has really helped us to connect in a way and with rapidity never previously imaginable. I mean, practically everyone reads internet blogs and newspapers. You're reading one now! Its revolutionary.
In terms of contributing, we need to remember that EVERYONE has a role to play in the agenda for change and transformation of the societies we live in. I think continuing to dialogue is a vital part of all that. Malaysians who have lived abroad have the benefit of experiencing alternative social and political frameworks. They often have the privilege of knowing that there are better alternatives, and just because things have been done a certain way for 52 years doesn't mean it need to carry on like that. So we definitely welcome new ideas and initiatives as to how things can be changed and improved.
It's also really encouraging when Malaysians abroad take action to show solidarity with those who experience political persecution and civil rights abuses. There is  a strong lobbying and campaigning culture in Britain so I would say please tap into that- it gives us a huge boost when we hear of anti-ISA campaigns in London and other initiatives such as the Early Day Motions (EDMs) on my father's trial that were organised in British and Australian parliaments earlier in the year. We need people all over the world to bring to the attention of the international community the shocking human rights abuses, blatant corruption and appalling miscarriages of justice that are blighting our nation. We need to collectively hold the government to account and say enough is enough.
And finally, make sure you and all your family and friends get registered and vote in the 13th GE. We need you and every vote counts!
4. You visited London back in 1999 whilst your father was still in prison. On that trip you also spoke before the UN Human Rights Council in Geneva despite only being 19 at the time. What did you speak about and what was it like?
It was pretty daunting! But I just had to ignore how nervous I was and try to do my best. I spoke about the plight of political prisoners of conscience. But that visit helped to give me hope, because at the time my father had been unjustly sentenced to 16 years in prison and the situation was just so crazy and senseless. However that visit helped me realise that my father had a lot of support and respect from countless people and organisations, both within Malaysia and abroad, and that gave us all a great deal of comfort and encouragement to keep fighting.
5. How do you juggle travelling and working full time as an MP when you've 2 children under the age of 3? Is it hard when you've got to sometimes leave them behind?
It's difficult, but I have a very understanding and supportive husband and he understands the reasons why the struggle must go on. Life is always hectic though and I frequently wish there were 26 hours in a day! I try to spend as much time with my kids as possible- I don't want to miss out on those crucial years because time flies by!
But my parents were always very good with us – no matter how busy they both were they always made time for us, and that's what we're trying to do with our children. I do miss them terribly when I have to travel though- sometimes we both have a cry! But then I have to try and be strong and remind myself that's essentially why I'm doing this – for them. So that we can bring them up in a society where they don't have to be afraid, where they can be who they want to be and the possibilities are endless.
******************************************
Friends of Pakatan Rakyat (FPR) is being officially launched as an organisation to rally the support of Malaysians who share the vision of the Pakatan Rakyat coalition for a better Malaysia. The launch will be held on the Sunday 4th of July 2010 in London and officiated by Datuk Zaid Ibrahim, the Pakatan Rakyat Secretariat Coordinator. YB Nurul Izzah Anwar,YB Dr Tan Seng Giaw, National Deputy Chairman of DAP, YB Uztaz Idris Ahmad, PAS Information Chief and Raja Petra Kamarudin will also be speaking. This event will represent the largest gathering of overseas Malaysians to demand a nation that we can all be proud of and call home. Do bring along your entire family. For those with young children families, provisions will be made for a playroom and creche.
Najib Akui UMNO BN Boleh Tewas Dalam PRU13
Posted: 04 Jul 2010 04:43 AM PDT
U
sah jadi primadona dalam Umno, kata Najib
PEKAN, 4 Julai — Presiden Umno Datuk Seri Najib Tun Razak hari ini menegur anggota dan pemimpin-pemimpin Umno supaya tidak bersikap sebagai primadona, yang akhirnya dilihat akan hanya merosakkan parti itu.
Perdana Menteri yang membuat analogi kejayaan pasukan bola sepak yang sedang bertanding di Piala Dunia ketika ini berkata hanya pasukan yang mempunyai semangat berpasukan yang tinggi sahaja akan berjaya berbanding pasukan yang mempunyai ramai "primadona".
"Dalam Piala Dunia, pasukan favourite pun kalah. Adakah pasukan favourite Umno dan Barisan Nasional boleh berjaya dalam pilihan raya umum ke-13 nanti?
"Kalau pasukan kita banyak "primadona", dia kira nak sumbat gol sendiri, alih-alih dia tersungkur, kita bina semangat berpasukan, individu yang ada kebolehan akan lebih berjaya jika ada semangat berpasukan," katanya ketika berucap pada majlis perasmian mesyuarat Umno bahagian Pekan di sini.

Beliau yang juga Ketua Umno Bahagian Pekan berkata semua aanggota dan pemimpin Umno perlu kembali kepada asas perjuangan dengan meletakkan kepentingan parti melebihi daripada kepentingan-kepentingan lain.

Najib berkata dalam sistem politik berparlimen, kedudukan parti politik sentiasa saja akan mengalami pasang surut dan boleh merudum jika tidak melakukan perkara-perkara yang disenangi rakyat.

Perdana Menteri berkata usaha menguruskan kejayaan parti yang telah berjasa kepada bangsa, agama dan negara itu sebenarnya lebih payah berbanding untuk meraih kejayaan.

Bercakap kepada pemberita selepas itu, Najib berkata kiasan itu lebih berbentuk nasihat dan bukanlah bererti Umno kini berada dalam keadaan lemah.

"Ia lebih berbentuk nasihat, apa yang saya sarankan ini sebagai nasihat, nasihat saya sebagai Presiden, untuk diri saya juga.

"Kita mesti sentiasa mengingatkan bukan bererti keadaan terlalu buruk sangat, tapi saya ingin yang terbaik untuk Umno, kita menghadapi pelbagai cabaran, supaya dari proses ini kita jadi parti dan pemimpin yang disanjung rakyat," katanya.

Najib berkata analogi kejayaan pasukan bola sepak yang bertanding di Piala Dunia itu adalah supaya semua anggota dan pemimpin Umno lebih bersikap mementingkan parti atau pasukan daripada lebih bersikap individulistik.

"Maknanya sebagai sepasukan, kita tengok pasukan dalam Piala Dunia, lebih berjaya dari pasukan yang utamakan individu," katanya. Ditanya berkenaan perjalanan mesyuarat bahagian Umno yang sedang berlangsung ketika ini,

Najib berkata perjalanan mesyuarat berkenaan kini dipantau sepenuhnya oleh Jawatankuasa Pengurusan melalui laporan yang dibuat Badan-badan Perhubungan Negeri.

"Setakat ini, saya tidak dapat laporan negatif, semua berjalan baik walaupun satu bahagian di Kelantan timbulkan masalah yang agak rumit yang sedang ditangani Badan Perhubungan Umno Kelantan dan Jawatankuasa Pengurusan," katanya. — Bernama

Ulasan GB

Sebelum ini GB telah mengulas mengenai kekalahan negara-negara Amerika Latin di dalam Piala Dunia 2010.

Dan GB menyatakan jika negara-negara favourite berkenaan boleh tewas, apa tah lagi Barisan Nasional.



Sepertimana tajuk, GB meletakkannya jika Amerika Latin, gergasi bolasepak dunia boleh dibenamkan di Piala Dunia 2010, mengapa tidak Barisan Nasional di negara ini?

Firasat GB berdasarkan keputusan Piala Dunia setakat ini: tunggu saat dan ketika, Barisan Nasional pasti akan dibenamkan supaya mereka menyedari tinggi rendahnya langit dan agar keangkuhan mereka selama ini dipenggal hancur sampai ke bumi.


Tiba-tiba ada yang menempelak GB dengan nicknamenya Maradona menulis di dalam komennya, "kau ingat main bola?"

Kini PM sendiri mengakui kenyataan GB di atas:

"Dalam Piala Dunia, pasukan favourite pun kalah. Adakah pasukan favourite Umno dan Barisan Nasional boleh berjaya dalam pilihan raya umum ke-13 nanti?

Najib dapat menciumi bukan sahaja Maradona yang tak jadi telanjang itu yang ada di dalam UMNO, tetapi ramai primadona yang merosakkan partinya.

"Kalau pasukan kita banyak "primadona", dia kira nak sumbat gol sendiri, alih-alih dia tersungkur, kita bina semangat berpasukan, individu yang ada kebolehan akan lebih berjaya jika ada semangat berpasukan," katanya

Ya, evolusi politik pasti berlaku, seperti TPM, Tan Sri Muhyiddin sendiri mengakui UMNO adalah ibarat sebagai sebuah kapal lama yang bergerak perlahan... GB menyatakan kapal lama itu usang dan pasti tenggelam di makan usia... ia akan digantikan dengan sebuah kapal baru.. Pakatan Rakyat namanya!

Kepada "Maradona" yang menulis komen di blog GB ini, berfikirlah seperti Presiden anda berfikir. Alhamdulillah, GB lebih depan setakat ini...

Posted: 04 Jul 2010 04:05 AM PDT
Once a man had a dream in which his hands and feet and mouth and brain all began to rebel against his stomach.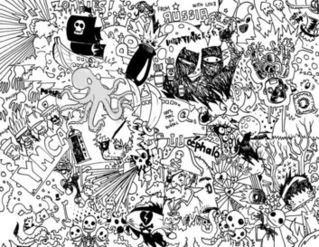 "You good-for-nothing sluggard!" the hands said. "We work all day long, sawing and hammering and lifting and carrying. By evening we're covered with blisters and scratches, and our joints ache, and we're covered with dirt. And meanwhile you just sit there, hogging all the food."
"We agree!" cried the feet. "Think how sore we get, walking back and forth all day long. And you just stuff yourself full, you greedy idiot, so that you're that much heavier to carry about."
"That's right!" whined the mouth. "Where do you think all that food you love comes form? I'm the one who has to chew it all up, and as soon as I'm finished you suck it all down for yourself. Do you call that fair?"
"And what about me?" called the brain. "Do you think it's easy being up here, having to think about where your next meal is going to come from? And yet I get nothing at all for my pains."
And one by one the parts of the body joined the complaint against the stomach, which didn't say anything at all.
"I have an idea," the brain finally announced. "Let's all rebel against the lazy belly, and stop working for it."
"Superb idea!" all the other members and organs agreed. "We'll teach you how important we are, you pig. Then maybe you'll do a little work of your own."
So they all stopped working. The hands refused to do lifting and carrying. The feet refused to walk. The mouth promised not to chew or swallow a single bite. And the brain swore it wouldn't come up with any more bright ideas. At first the stomach growled a bit, as it always did when it was hungry. But after a while it was quiet.
Then, to the dreaming man's surprise, he found he could not walk. He could not grasp anything in his hand. He could not even open his mouth. And he suddenly began to feel rather ill.
The dream seemed to go on for several days. As each day passed, the man felt worse and worse. "This rebellion had better not last much longer," he thought to himself, "or I'll starve."
Meanwhile, the hands and feet and mouth and brain just lay there, getting weaker and weaker. At first they roused themselves just enough to taunt the stomach every once in a while, but before long they didn't even have the energy for that.
Finally the man heart a faint voice coming from the direction of his feet.
"It could be that we were wrong," they were saying. "We suppose the stomach might have been working in his own way all along."
"I was just thinking the same thing," murmured the brain. "It's true that he's been getting all the food. But it seems he's been sending most of it right back to us."
"We might as well admit our error," the mouth said. "The stomach has just as much work to do as the hands and feet and brain and teeth."
"Then let's get back to work," they cried together. And at that the man woke up.
To his relief, he discovered his feet could walk again. His hands could grasp, his mouth could chew, and his brain could now think clearly. He began to feel much better.
"Well, there's a lesson for me," he thought as he filled his stomach at breakfast. "Either we all work together, or nothing works at all."
-Author Unknown-
Posted: 04 Jul 2010 03:33 AM PDT
P
endedahan mengenai kepincangan dalam Felda yang dimuatkan oleh Suara keadilan banyak berpaksi kepada kenyataan bekas Timbalan Tanah dan Pembangunan Koperasi, Datuk Dr. Tan Kee Kwong (gambar).
Antara lain beliau ditugaskan untuk bertanggungjawab atas isu-isu Felda yang dibangkitkan di Parlimen. Justeru beliau mempunyai banyak contoh mengenai campur tangan politik dalam urusan Felda dan salah urus wang perbadanan itu.
Seperti yang kita maklum rizab tunai Felda susut dari 4.08 billion ringgit pada tahun 2005 kepada 1.35 billion ringgit, penurunan lebih 60 peratus dalam tempoh lima tahun. Salah satu isu yang dikaitkan dengan salah guna wang Felda ialah pembinaan bangunan baru Felda yang menelan belanja 622 juta ringgit.
Dalam wawancara dengan TV Selangor, Datuk Dr Tan menjelaskan latar belakang di sebalik keputusan Felda membina ibu pejabat baru di segi tiga emas Kuala Lumpur. Beliau berkata keputusan itu dibuat oleh Datuk Seri Najib Razak dan adalah contoh terbaik campurtangan Umno dalam urusan Felda.
"Sebelum Najib ambil alih, Felda adalah merupakan satu organisasi yang sangat kuat. Selepas Najib ambil alih tanggungjawap Felda, itu mulanya hancur semua aspek Felda," tegas Dr Tan.

"Pada masa sekarang pun, pentadbiran di dalam Felda itu tiada masalah. Apa masalah besarnya ialah pemimpin kuat Umno campur tangan sebab itu Felda sudah jadi masalah besar lain," tambah beliau.

Bekas Menteri BN ini memberi contoh bagaimana campurtangan politik mempengaruhi projek pembinaan bangunan baru yang mencecah RM220 juta.

"Satu contoh lagi kita difahamkan pada 2006, Felda ada satu cadangan membina satu bangunan sendiri di atas tanah sendiri di kawasan jalan Semarak sebeleh Felda ada banyak rizab tanah di Jalan Felda. Pada masa itu, pelan asal sudah lulus untuk merobohkan satu bangunan lama untuk membina satu bangunan baru 21 tingkat guna wang RM220 juta dan juga pada masa itu sebelum Najib campur tangan sendiri itu kontrak untuk merobohkan bangunan lama sudah dipanggil. Itu makna bila awak dipanggil, pelan merancang sudah dipanggil DBKL," kata Tan.

"Dan juga pada masa itu, Perdana Menteri, Pak Lah sudah bagi satu tarik untuk sambut pada masa itu dan selepas itu, Najib buat satu menyuarat khas di pejabat beliau di Putrajaya. Pada masa itu, dia hanya panggil dua orang, Allahyarham Tan Sri, Pengerusi Naza TTDI dan Datuk Baki. Mesyuarat ini kalau betul-betul rasmi dan telus tidak dimaklumkan kepada Pengerusi Felda dan kepada Ketua Pengarah Felda," jelas beliau.

"Bila pengerusi Felda pada pagi itu dengar berita, Pengerusi dan Ketua Pengarah Felda dengar berita, beliau dan empat pegawai dari Felda masuk kereta cepat-cepat pergi Putrajaya dengan harapan untuk kekalkan pelan lama dan ada menyelamatkan Felda, tapi itu sudah lewat. Sekarang sudah ada pelan baru dimasukkan ke kawasan KLCC di mana kos tanah termahal di seluruh Malaysia," tambahnya lagi. -TVS


Posted: 04 Jul 2010 01:31 AM PDT
BN Tertipu, Percaya Laporan Yahudi
Posted: 04 Jul 2010 12:50 AM PDT
B
arisan Nasional (BN) harus menyiasat pemilik The Washington Post terlebih dahulu sebelum membuat dakwaan bagi menjatuhkan Penasihat Parti Keadilan Rakyat (PKR), Datuk Seri Anwar Ibrahim.
Naib Presiden Pas, Datuk Mahfuz Omar berkata, tindakan itu jelas menjerat BN sendiri kerana mempercayai laporan yang dibuat oleh penulis Yahudi.
"Tindakan itu sekali gus melihatkan BN berjaya di tipu oleh Yahudi sendiri, hanya untuk mencari jalan bagi memburuk dan menjatuhkan reputasi Anwar," katanya kepada: Sinar Harian.
Ahli Parlimen Pokok Sena itu berkata, sebelum ini Anwar telah menyatakan dengan jelas bahawa apa yang diperkatakan telah disalah tafsir.
Anwar menyifatkan ia sebagai tradisi untuk memburunya biarpun telah menjelaskan bahawa beliau menentang keganasan zionis yang bermaksud keganasan dan penguasaan Yahudi.

The Washington Post :bertarikh 28 Jun lalu melaporkan Anwar telah meluahkan rasa kesal dengan penggunaan perkataan pencerobohan Yahudi dan beliau akan 'lebih berhati-hati' pada masa hadapan.

Dalam artikel Jackson Diehl bertajuk Flirting with zealotory in Malaysia, telah menyebut bahawa Anwar menghabiskan banyak masa memberi penjelasan kepada teman lama, termasuk Pengerusi Jawatankuasa Hal Ehwal Negara, Horward Berman dan beberapa pemimpin Yahudi. -SH


IKUTI TERJEMAHAN WASHINGTON POST INI, BENARKAH ANWAR MOHON MAAF ?
Posted: 04 Jul 2010 12:42 AM PDT
Kontroversi artikel The Washington Post

Oleh JACKSON DIEHL, Washington Post

Berikut terjemahan bebas MUHAMMAD NOR ABD SAMAD terhadap artikel bertajuk "Flirting with zealotry in Malaysia" yang disiarkan akhbar The Washington Post, Isnin 28 Jun 2010 yang menimbulkan polemik di Malaysia:

Anwar Ibrahim, pemimpin politik pembangkang Malaysia sejak sedekad yang lalu cukup terkenal sebagai pejuang demokrasi liberal di kalangan negara-negara Islam.

Di antara kawan-kawannya yang ramai di Washington, termasuk ahli pergerakan neokonservatif ternama seperti Paul Wolfowitz, bekas Presiden Bank Dunia dan duta Amerika Syarikat (AS) ke Indonesia dan juga tokoh demokratik ternama Al Gore. Akhir-akhir ini Anwar menjadi tumpuan atas sesuatu yang lain pula: retorik keras mengenai Israel dan dakwaan "pengaruh Zionis" di Malaysia.

Baru-baru ini beliau menyertai demonstrasi di hadapan Kedutaan AS di Kuala Lumpur di mana bendera Israel dibakar. Beliau mengecam kerajaan Malaysia kerana menggunakan perkhidmatan syarikat perhubungan awam Washington, Apco Worldwide yang "dikuasai Yahudi".

Terdapat satu cerita dalam era Obama - mengenai survival politik dan peribadi seorang ahli demokrat yang bermasalah dengan sedikit bantuan daripada Washington; mengenai peningkatan tekanan masyarakat antarabangsa terhadap Israel; dan mengenai peningkatan kesediaan sahabat-sahabat AS di beberapa tempat seperti Turki dan Malaysia untuk mengeksploitasikannya.

Pertama, sedikit mengenai Anwar: Sewaktu berkhidmat sebagai timbalan perdana menteri di bawah orang kuat Malaysia Mahathir Mohamad dalam 1990-an, beliau mula menekankan soal pembaharuan - tetapi berkesudahan dengan beliau ditangkap, dibicara dan dipenjarakan atas tuduhan yang direka-reka iaitu liwat.

Setelah dibebaskan enam tahun kemudian, beliau menubuhkan pergerakan pembangkang multietnik yang mengejutkan parti pemerintah dengan pencapaian yang diperolehinya dalam pilihan raya umum yang lalu. Pergerakan itu kini dilihat mempunyai peluang yang besar untuk memenangi kempen parlimen akan datang dan ini mungkin membolehkan Malaysia menyertai Indonesia dan Turki sebagai negara demokrasi majoriti Islam sepenuhnya.

Tidaklah mengejutkan, Anwar didakwa sekali lagi. Sekali lagi atas tuduhan melakukan liwat, yang mengikut undang-undang Malaysia merupakan satu jenayah yang perlu dihukum sebat dan penjara sehingga 20 tahun. Anwar, 63, berkahwin dan mempunyai anak menafikan dakwaan tersebut, dan bukti-bukti yang dikemukakan sekali lagi dicurigai.

Sipenuduh yang berusia 25 tahun mengaku menemui Perdana Menteri Najib Razak dan berbual melalui telefon dengan Ketua Polis Negara beberapa hari sebelum kejadian liwat tersebut didakwa berlaku.

Perbicaraan yang diadakan tidak berjalan dengan baik. Jika ia berakhir dengan Anwar sekali lagi disabitkan bersalah, masa depan politik dan gabungan pembangkangnya mungkin musnah, begitu juga dengan hidupnya: Kesihatannya tidak begitu baik.

Pemimpin pembangkang itu kali ini tidak mendapat sokongan sewajarnya daripada Amerika Syarikat, tidak seperti perbicaraannya yang pertama di mana timbalan presiden AS pada waktu itu, Al Gore bercakap bagi pihaknya. Obama tidak bercakap apa mengenai Anwar di khalayak ramai sewaktu menerima kunjungan Najib di Washington dalam bulan April lalu.

Selepas "dialog pegawai kanan" di antara dua kerajaan itu bulan ini, soal perbicaraan Anwar tidak juga dibangkitkan oleh Jabatan Negara kerana "isu telah pun dibincangkan dengan panjang lebar". Apabila menyentuh soal hak asasi manusia, pentadbiran Obama tidak mahu mengulangi perkara yang sama.

Anwar bagaimanapun menemui jalan untuk bertindak balas. Kalau selama ini beliau dihentam hebat oleh propaganda kerajaan mengaitkannya sebagai ejen Israel dan sahabat Amerika kerana berkawan dengan Wolfowitz, kali ini beliau menyerang dengan mengatakan Apco telah memanipulasi kerajaan untuk menyokong Israel dan kepentingan AS.

Beliau juga berkata ejen Israel telah menyusup masuk dalam pasukan keselamatan dan "terlibat secara langsung" dalam urusan kerajaan. Najib menyifatkan Israel sebagai "gangster dunia". Tetapi beliau cepat memusingkan kata-kata Anwar terhadapnya: Apco berusaha melibatkan diri dalam kenyataan anti-Israel di sekeliling Washington.

Anwar adalah seperti Perdana Menteri Turki Recep Tayyip Erdogan, yang disifatkannya sebagai kawan dan teman sepengembaraan. Kedua-duanya tahu bagaimana untuk melibatkan diri dalam perkara sebegini. Kedua-duanya telah pun memulakannya - setahun selepas pentadbiran Obama melahirkan rasa tidak senangnya terhadap Israel. "Jika anda kata kami sudah hilang sabar terhadap Israel, itu benar," Anwar memberitahu saya. "Jika anda kata saya tidak berhati-hati bila bercakap kadang-kadang, itu juga benar."

Anwar yang berada di Washington buat beberapa hari minggu lalu, menghabiskan banyak masa cuba menjelaskan kepada kawan-kawan lama, termasuk Pengerusi Jawatankuasa Hal Ehwal Luar Howard Berman dan beberapa orang pemimpin Yahudi.

Beliau berkata beliau kesal menggunakan istilah "pencerobohan Zionis" yang selalu digunakan oleh beberapa pemimpin seperti Mahmoud Ahmadinejad. "Mengapa saya perlu menggunakannya jika ia mendatangkan salah faham?" katanya. "Saya perlu berhati-hati."

Ramai di kalangan sahabat-sahabatnya di Malaysia bersedia memaafkannya. "Apa yang Anwar lakukan adalah salah, tapi memandangkan beliau sedang berjuang untuk hidupnya - secara fizikal dan politik - menentang kerajaan yang menyerangnya sebagai berkata 'boneka Yahudi', saya kira ia boleh dimaafkan," kata Wolfowitz memberitahu saya. Tetapi cerita Anwar perlu dibaca sebagai amaran. Perubahannya daripada seorang demokrat yang pro-Amerika kepada seorang fanatik anti-Israel merupakan sesuatu yang serius - dan ia kini mula menjadi trend. /Sumber: Detik daily

Komen Blogger:

Mengapa susah sangat pemimpin Umno untuk memahami bahasa mudah di dalam akhbar berkenaan? Kita ingat YB DSU Rais Yatim yang selalunya berbunga-bunga bahasa percakapannya itu arif tentang maksud bahasa, rupa-rupanya ada juga kejahilan di dalam pengetahuan bahasa MP dari Jelebu itu. Jika sudah kelulusan Oxford yang memegang jawatan Ketua Pemuda Umno yang tidak berjawatan di dalam kabinet itu pun tidak faham apa yang tertulis di akhbar berkenaan, apa lagi pemimpin Umno yang lain.

Di mana yang dikatakan DS Anwar mohon maaf? Secara jelas DS Anwar menyebut sememangnya beliau menentang keras dan hilang sabar terhadap Israel. DS Anwar dikatakan cuma kesal jika istilah yang digunakan itu menyebabkan silap faham di kalangan mereka yang tidak bersalah tetapi tiada satu pun ayat atau perkataan menyebut DS Anwar mohon maaf atau menarik balik kecamannya terhadap zionis Israel.

Apa yang menariknya, tulisan di akhir artikel tersebut menyebut bahawa perubahan DS Anwar dari seorang yang demokrat yang pro Amerika kepada fanatik Anti Israel merupakan sesuatu yang serius. Bukankah ini bermaksud bahawa Penulis artikel tersebut juga masih yakin dan percaya sememangnya DS Anwar anti Zionis Israel. Sekaligus, ini membuktikan bahawa DS Anwar tidak memohon maaf kepada puak yang menyokong zionis Israel itu.

Oleh yang demikian, mengapa pemimpin Umno menafsirkan benda lain dari yang dimaksudkan oleh Penulis itu sendiri? Mengapa tidak dihebohkan tentang tuduhan liwat yang direka terhadap DS Anwar di dalam artikel yang sama? Mengapa tidak diulas tentang pertemuan Saiful Bukhari dengan Najib sebelum tuduhan liwat 2 ke atas DS Anwar? Bukankah perkara itu juga ditulis oleh Penulis?

Kesimpulannya, ini bermakna pemimpin Umno masih lagi tercari-cari isu yang boleh mereka gunakan untuk menjatuhkan kredibiliti DS Anwar. Mereka sanggup dilabelkan bodoh asalkan rakyat mempercayai mereka. Masalahnya, adakah rakyat kesemuanya ingin menjadi bodoh seperti mereka? Jika Najib, KJ, Rais, Muhyiddin atau sesiapa sahaja yang merasakan mereka telah menjumpai keburukan DS Anwar, kita cabar mereka untuk berdebat secara terbuka dengan DS Anwar. Sekali lagi kita boleh memotong jari jika pemimpin Umno berani berdebat dengan DS Anwar. Mustahil, kerana Umno dulu, kini dan selamanya memang penikus.
Cops charged with beating blogger to death
Posted: 03 Jul 2010 11:35 PM PDT
Khaled Mohamed Said was dragged out of an internet cafe and allegedly beat him to death in June
Two Egyptian policemen have been charged with torturing a blogger and allegedly beating him to death, the prosecution said. 
Khaled Mohamed Said was dragged out of an internet cafe and allegedly beat him to death in June
Mahmoud Salah Mahmoud and Awad Ismail Suleiman face charges of unwarranted arrest of Khaled Mohamed Said, 28, and torturing him.
The act was revenge against Khaled for posting a video on the internet showing policemen dividing the profit of a drug bust among themselves, Xinhua reported citing state-run MENA news agency.
The two policemen dragged Khaled out of an internet cafe and allegedly beat him to death in June, the prosecution said.
However, according to the results of an autopsy ordered by the court, injuries found on Khaled's body were not the cause of his death.
Officials said Khaled swallowed a narcotic joint during his arrest, and may have died of asphyxia. Source: IANS Published July 4 2010
Evasive Justice for Foreign workers and maids
Posted: 03 Jul 2010 10:57 PM PDT
ON June 30, the High Court freed 32-year-old housewife Chen Pei Ee and acquitted her of murdering her Indonesian maid, Kunarsih, in August 2007. Judge Rosnaini Saub said that the police had been unable to locate the witnesses.
Rosnaini also confirmed that
a hammer with the DNA profiles of both the victim and the accused had been found in the house.

A few days before the alleged murder,

the victim had told her agent that her employer was abusing her.
For the hundreds of thousands of Indonesian women who leave their families and country for economic reasons, the outcome of this trial must have filled them with dread.
How safe and secure will they feel? What justice can they hope for if they were to befall the same fate?
But who will explain to Kunarsih's children, or her parents, that no one will be punished for her death? Who will compensate them for their loss? Will they ever achieve closure?
Over 300,000 (legally registered) Indonesian domestic workers are employed in Malaysia. They work long hours, seven days a week, for a monthly wage of a few hundred ringgit. They are often physically and verbally abused and have their passports confiscated. They are the epitome of modern day slaves.
In recent years, reports of ill-treatment and abuse have received widespread condemnation and created tension between the two countries, leading to a suspension of the supply of manpower.
According to Irene Fernandez, director of Tenaganita, a Kuala Lumpur-based workers' rights group who was asked to comment about this case, "This episode shows that maids do not have justice in Malaysia. The police knew from the start family members would provide crucial evidence and should have ensured they were made available to the court".
The trial judge also reprimanded the police: "I do not deny that the police had attempted to locate them, but these efforts were only made after the trial began in January." The witnesses were the accused's husband, her mother and others who were staying at the accused's home.
In addition, the judge berated the prosecution and said that they had relied on circumstantial evidence: "The statements cannot be admissible because they did not fulfil certain conditions under the Evidence Act."
Unsurprisingly, irregularities such as these are common – evidence has either been tampered with or destroyed, and false statements have been issued, to help the accused avoid punishment.
SOURCE: The casualty of crime is justice by FAIR PLAY, Ipoh
THE PATRIOT GAME - Writings On The Malaysian Wall
Posted: 03 Jul 2010 09:54 PM PDT
On Friday night, I bought Dr. Kua Kia Song's latest book "The Patriot Game - Writings on the Malaysian Wall" and am going through an eye-opening experience while reading this excellent political discourse written by a true Malaysian patriot. Dr. Kua Kia Soong has written many other books and articles including
May 13: Declassified Documents on the Malaysian Riots of 1969
.
This book is actually a collection of his writings on current issues which continue to plague our country even after more than fifty years after independence including:
Racism
National unity
The Internal Security Act
Bumiputera policy
Judicial independence
Sodomy laws
Party hopping
Our Constitutional monarchy
The state's endorsement of timber interests and victimization of non-governmental organizations
Integrating schools
The two-front political system and more.
With his background in sociology and economics, coupled with his commitment to activism, Dr. Kua analyzes these issues plaguing Malaysian society with much detail and embellishes his powerful arguments with facts and references to secondary data. Truly, any reader can see that he tries his best to debunk official misinformation.
He writes in a very precise manner utilizing his polemical skills to highlight the heart of the matter in each issue. What makes the writing come to life is the manner in which he relates his personal experiences candidly tinged with painful pathos. Then he skilfully brings each topic to a climatic end using different techniques such as the inclusion of poetry, relevant suggestions and observations, the use of questions, reflective sections and other writing techniques.
His opening gambit
for Chapter 2 : 1Malaysia - Beyond The Hype
refers to 1Malaysia as yet another hollow hype.
In
Chapter 7: Mahathir's Selective Amnesia on the ISA,
he argues that Mahathir's frontal assault on the Malaysian judiciary in 1988 was an embarrassment for the nation so much so that his successor had to atone for this injury to
"national security"
twenty years later.
As for
Chapter 7: RPK's Expose of the Malaysian State
, he argues that RPK has literally stripped bare the integuments of the Malaysian state; exposed the machinations of the police and shameful harassment of whistleblowers. He stated that RPK has posed questions surrounding the unsolved murder of Altantuya which all patriotic and justice-loving Malaysians want answered. In a tongue-in-cheek tone, he argues that the "hapless prey" in this case happens to be the most powerful person in this country.
The foreward for this book was written by Dr. Jeyakumar Devaraj, MP for Sungei Siput. I would strongly recommend this book to be read by every literate Malaysian who loves our nation because it will, in 158 pages, give you a fantastic discourse of political issues that affect all of us. In closing, allow me to share with you an exerpt from the back cover of the book:
These "writings on the Malaysian wall" by a true Malaysian patriot can be read either as a portent of doom if the nation chooses to ignore the warnings or, as graffiti on the wall to be gawked at from a passing train.
This book costs 22RM and if you are a Popular Book Store member, there is a 20% discount for this book (only for July). Please get a copy and share it with your friends after you finish reading it. Believe me - this book is a definitely a 'must read' for anyone who is an
anak bangsa
Malaysia or even those who want a better understanding of Malaysian politics. Thanks for reading! Have a nice day.
______________________________________________
In case you have not heard of him, here's some biodate about Dr. Kua (taken from his book).
Dr. Kua Kia Soong is a Director of SUARAM. He was arrested under the Internal Security Act during "Operation Lalang" in 1987 and detained for 445 days without trials. Upon release in 1989, he helped to found SUARAM (Suara Rakyat Malaysia), which is the leading human rights NGO in Malaysia today.

Together with other civil rights activists, he joined the Opposition Front in 1990 and was elected Opposition Member of Parliament for Petaling Jaya from 1990 to 1995. He was a prisoner of conscience for a second time in 1996 when he was arrested and detained for six nights with other activists for organisaing the Second Asia Pacific Conference on East Timor after it had been disrupted by a mob from the ruling coalition.

He was the Principal of the New Era College, a non-profit tertiary-level institution run by the Chinese education movement (2000-2008); Director of Huazi Research Centre set-up by the Malaysian Chinese community (1985 - 1990) and Academic Adviser to the Independent Chinese Secondary Schools (1983-1985).

Kua received his BA Econ (1975), M A Econ (1976) and PhD in Sociology (1981) from Manchester University. He was a Sociology tutor at Manchester University and lecturer at the National University of Singapore in the Seventies.
Jika Amerika Latin Boleh Dibenam, Mengapa Tidak Barisan Nasional?
Posted: 03 Jul 2010 08:22 PM PDT
P
iala Dunia: Dua pasukan Eropah benam gergasi Amerika Latin
Baki perlawanan suka akhir kejohanan bola sepak edisi Piala Dunia 2010 menyaksikan benua Eropah menguasai tiket separuh akhir dengan membenam dua gergasi dari Amerika Latin di tanah Afrika Selatan.
Selepas juara tiga kali Jerman dengan penuh bergaya menyingkirkan Argentina pimpinan Diego Maradona 4-0, Sepanyol menumpaskan Paraguay 1-0 dalam pertemuan penuh dramatik kira-kira empat jam kemudian.
Penyerang David Villa menyempurnakan pantulan bola pada minit ke-83 untuk melangkah ke separuh akhir walaupun pasukan itu keciciran tendangan penanlti.
Gol Villa itu, yang kelima bagi dirinya dalam kejohanan dan terbanyak setakat ini, membolehkan Sepanyol buat kali pertama dalam era moden memasuki separuh akhir Piala Dunia.

Terdahulu tendangan penanti penyerang Paraguay Oscar Cardozo gagal disempurnakan di separuh masa kedua perlawanan yang berlangsung di Ellis Park.

Lawannya juga gagal menyempurnakan tendangan penanti dua minit kemudian.

Kapten Paraguay Justo Villar menyelamatkan tendangan penalti yang diambil semula oleh Xabi Alonso pada minit ke-58.

Sepanyol, juara Eropah, akan bertemu dengan Jerman di separuh akhir di Durban, Rabu ini.

Malam kelmarin (waktu Malaysia), Belanda menyingkirkan satu lagi gergasi dari Amerika Latin, Brazil 2-1 untuk ke separuh akhir.

Ia akan bertemu dengan Uruguay yang menumpaskan pasukan tunggal benua Afrika Ghana.

Separuh akhir kali ini menyaksikan tiga pasukan Eropah bertarung untuk menjulang Piala Dunia edisi 2010 yang pertama kali dilangsungkan di benua Afrika.

Ramai yang meramalkan perlawanan akhir akan menyaksikan pertembungan Belanda-Jerman.

Terdahulu di Cape Town malam tadi, Jerman mengatasi Argentina 4-0 dengan bintangnya Thomas Mueller menjaringkan gol pada minit ketiga.

Jerman menambah tiga gol di separuh masa kedua.

Bagaimanapun Mueller yang telah menjaringkan empat gol setakat ini tidak akan beraksi di separuh akhir kerana menerima kad kuning.

Ulasan GB

Sepertimana tajuk, Gb meletakkannya jika Amerika Latin, gergasi bolasepak dunia boleh dibenamkan di Piala Dunia 2010, mengapa tidak Barisan Nasional di negara ini?

Firasat GB berdasarkan keputusan Piala Dunia setakat ini: tunggu saat dan ketika, Barisan Nasional pasti akan dibenamkan supaya mereka menyedari tinggi rendahnya langit dan agar keangkuhan mereka selama ini dipenggal hancur sampai ke bumi.



Congratulations Mr President of USA
Posted: 03 Jul 2010 07:51 PM PDT
www.youtube.com
In his weekly address President Obama announced that the Department of Energy is awarding nearly $2 billion in conditional commitments from the Recovery Act to two solar companies.
4 hours ago
· Comment · · View Feedback (10,028)Hide Feedback (10,028) ·
Share
Congratulations for the Independence of USA.
Please Use Your Liberty to Promote Ours (1997)
Daw Aung San Suu Kyi of Burma/Myanmar
a few seconds ago · ·
Muhyiddin Seru UMNO Supaya Lebih Ekstrem Pertahan Hak Melayu
Posted: 03 Jul 2010 07:04 PM PDT
T
imbalan Presiden Umno Tan Sri Muhyiddin Yassin malam tadi mengingatkan anggota parti supaya melakukan transformasipolitik, seiring dengan transformasi kerajaan.
Beliau yang juga Timbalan Perdana Menteri berkata apa yang dilihatnya sekarang, Umno tidak bergerak lancar, dan keadaan itu agak kritikal dalam menghadapi pilihan raya umum akan datang.
Beliau berkata keadaanya berbeza jika dibandingkan dengan transformasi di pihak kerajaan, di mana Perdana Menteri Datuk Seri Najib Tun Razak membuat perubahan yang radikal dan luar biasa dengan memperkenalkan pelbagai inisiatif, antaranya Gagasan 1Malaysia, Program Transformasi Kerajaan dan Bidang Keberhasilan Utama Negara (NKRA).
Katanya perubahan yang dilakukan kerajaan itu memulihkan kembali keyakinan rakyat terhadap kerajaan yang didokong oleh pemimpin Umno dan BN dalam memajukan negara, selepas parti itu dilanda "tsunami politik" pada pilihan raya umum lepas.
"Umno sepatutnya sudah berubah, tetapi lambat. Umno ibarat kapal lama. Kita tidak dilihat bergerak lancar, jadi ini lebih kritikal jika hendak menghadapi Pilihan Raya Umum ke-13 yang kurang tiga tahun lagi.

"Kalau kita (Umno) tidak berubah, ada orang yang akan ubah kita. Mereka akan ambil alih (peranan kita)," katanya ketika merasmikan mesyuarat perwakilan Umno Bahagian Putrajaya, malam tadi.

Turut hadir ialah Ketua Umno Bahagian Putrajaya Datuk Seri Tengku Adnan Tengku Mansor.

Muhyiddin berkata Umno tidak mempunyai banyak masa lagi, maka mereka perlu membuat perubahan dengan memahami dan menghayati kemahuan serta cita rasa rakyat supaya terus menyokong parti.

Beliau berkata tuntutan rakyat kini sudah berubah dan mereka mahu melihat kesediaan pemimpin Umno dan BN membuat perubahan dalam mentadbir negara pada masa depan.

Sebab itu, katanya Umno memperkenalkan program Juara Rakyat supaya pemimpin dan anggota parti dapat menyelami perasaan dan membantu serta menyelesaikan masalah rakyat.

Dalam pada itu, Muhyiddin berkata Umno perlu lantang dan tidak perlu takut dalam mempertahankan hak orang Melayu kerana asas perjuangan parti itu adalah bagi membela bangsa Melayu dan agama Islam di Malaysia.

"Sekarang saya nampak badan bukan kerajaan (NGO) yang agak lebih lantang memperjuangkan hak orang Melayu sedangkan itu agenda Umno. Kenapa kita dilihat lesu? Orang Melayu tidak sehebat dulu. Jadi mereka (orang Melayu) pergi ke badan-badan lain. Ini satu kesilapan," katanya.

Beliau berkata Umno perlu terus ke hadapan memperjuangkan hak orang Melayu namun pada masa yang sama, mereka juga tidak boleh menafikan hak bangsa-bangsa lain dalam negara.

--Bernama
Hamas Leader Al-Zahhar: Plan to Establish Palestinian State Without Recognizing Israel
Posted: 03 Jul 2010 04:15 PM PDT
The Middle East will be one helluva crater before that happens....and the Palis claim victimhood. Murderous ain't there. People should know when they are a defeated. They will go a running to the UN, which is monopolised by their kind, with their tails between their legs, whenever Israel defends herself. The funny thing is those despotic and terror enabling countries have trouble realising, what is the rule of law-edit.
This comes amid persistent rumors that the Obama Administration is holding
secret talks with Hamas
.
Mahmoud Al-Zahhar: We have liberated Gaza, but have we recognized Israel? Have we given up our lands occupied in 1948? We demand the liberation of the West Bank, and the establishment of a state in the West Bank and Gaza, with Jerusalem as its capital – but without recognizing [Israel]. This is the key – without recognizing the Israeli enemy on a single inch of land.
This is our plan for this stage – to liberate the West Bank and Gaza, without recognizing Israel's right to a single inch of land, and without giving up the Right of Return for a single Palestinian refugee.
Our plan for this stage is to liberate any inch of Palestinian land, and to establish a state on it. Our ultimate plan is [to have] Palestine in its entirety. I say this loud and clear so that nobody will accuse me of employing political tactics. We will not recognize the Israeli enemy.
As for the issue of a referendum – [the Palestinian Authority] is ready to impose its position on people by force. Whoever wants to hold a referendum, and believes that he can get all of Palestine for the Palestinians, can hold a referendum, but will not give up the platform of resistance, and the plan to liberate Palestine in its entirety. This is unequivocal.
If we could liberate the Negev now, we would continue [our military activity], but our capabilities dictate that after we got rid of the Israeli presence in Gaza, we must finish off the remnants of that occupation, and move on to the West Bank. Hat tip:
Eye On The World
This posting includes an audio/video/photo media file: Download Now
Posted: 03 Jul 2010 03:00 PM PDT
A drunk walks up to a barkeeper one day and says, "If I show you a trick will you give me a free drink?" The Barkeep says "Depends on how good of a trick it is."
The Drunk reaches into his pocket and pulls out a frog and places him behind the piano. The frog starts to play the sweetest jazz riff the barkeeper has ever heard. He pours the drunk his drink.
The drunk, after killing his drink says, "If I show you another trick can I have another free one?" The barkeep says "If it is anything like that last one, you can drink free all night." The drunk reaches into his other pocket, pulls out a rat, sets it on top of the piano, and the rat starts scatting along with the frog."
Impressed, the barkeeper starts to pour drinks as fast as the drunk can drink 'em. After several hours, a big time Hollywood agent walks in, sees the act and frantically asks the barkeeper who it belongs to. The barkeeper points to the drunk who is passed out on the floor.
The agent wakes him up and says, "I will give you 1 Million dollars for that act." The drunks says "not for sale". The agent says, "Ok, 100 grand for just the scatting rat." The drunk say, "deal" The agent writes the check and leaves with the rat.
The barkeeper looks at the drunk and says, "Are you nuts? You had a Million dollar act that you just broke up for a wimpy 100 g's?"
The Drunk says, "Relax, the frog is a ventriloquist"
Glee, My Latest Favourite Show
Posted: 03 Jul 2010 12:01 PM PDT
I heard about Glee last time but I didn't bother to check it out until my friend, Cheong Kin asked me to watch it. Since there's not many TV series is on right now, I went to check out Glee on PPS.tv and guess what, it's freaking awesome! Spent 3 days catching up all the episodes and I am now finished with season 1. Can't wait for season 2, love the music a lot and makes me wanna sing more!
Who like Glee? =D
This posting includes an audio/video/photo media file: Download Now
Posted: 03 Jul 2010 12:00 PM PDT
the bosses worry about me too much, i find it cute and adorable...
in about 12 hours, i will be off...
check list:
1) Inform parents and family. Call them. check.
2) Inform Babe and friends. check.
3) Farewell email to old department. check.
4) Shoes. check. Clothes. check.
5) Itinerary. check.
6) Visa. Passport. check
7) Lip Balm aka Vaseline. check.
8) Moisturiser. check.
9) Backpack. check.
10) Chargers. check.
11) Camera. check.
12) Spend extra time with Babe (thank God for technology). check.
13) BBM Babe before going to bed. soon.
14) Packing. ongoing.
15) Throw nearly expired food in fridge. check.
penat la nak buat check list. tido lagi baik... karang esok tak bangun pulak..! hahahhha
Glee, My Latest Favourite Show
Posted: 03 Jul 2010 11:49 AM PDT
I heard about Glee last time but I didn't bother to check it out until my friend, Cheong Kin asked me to watch it. Since there's not many TV series is on right now, I went to check out Glee on PPS.tv and guess what, it's freaking awesome! Spent 3 days catching up all the episodes and I am now finished with season 1. Can't wait for season 2, love the music a lot and makes me wanna sing more!
Tips: You can find cheap DVD "aherm" Box Set at Batu Ferringhi here in Penang. =)
Who like Glee? =D
Hard Rock Hotel And Beach With NS Friends
Posted: 03 Jul 2010 11:35 AM PDT
This is part of my Penang trip with Hornet (the squadron I was in during National Service) NS friends. Many of them were not from Penang island so I was so glad to bring them around and this Hard Rock Hotel visit was during the last day of our 3 days Penang trip.
Very surprise that Chuan, Khang and Weng who was from the mainland Penang didn't know about Hard Rock, the name. They were pretty excited of visiting the hotel for the first time. This was not my first time, 2nd or 3rd already, but this should be my first proper visit with friends of that many people, and during the day time.
No idea what event or gathering was there. There were so many BMW cars with Singapore's plate at the hotel.
It's just like a museum or galleria full or artwork, artist's costume, guitars and many many more. I like going there although I have already been there before, inside is really pretty and cool.
For the first time, I went to the swimming pool area because normally it's close during night time and there's a saying that this is the longest swimming pool in Penang. And swimming in the pool need to have a tag on the wrist just like going to a theme park.
So nice seeing the kids playing water, there's slide too, which reminds me back when I was small and I so wish I could get into the pool at there. Before getting into the pool, I need to get a room there! You see, there's room right in front of the swimming pool, damn cool man. It's like can get into the pool anytime you want.
It was almost sunset, but it's very hot and I was sweating like crazy.
Out of the pool is the beach. The beach is for everyone and it's so happenings and so many people playing by the beach. Water sports, sand castle, swimming, horse riding, para sailing and so much more to play!
I wanna try para sailing so badly, it seems like so fun to be in the air!
We thought, why not our Penang trip's accommodation be at Hard Rock Hotel? The simple reason, $! It's expensive, and hopefully someone would sponsor me to stay at there, for a night or two. One night should be cool already. Hehe.
Took many photos and Hard Rock Hotel rocks. I am still looking for Hard Rock's t-shirt with Batu Ferringhi or Penang printed on it. Have anyone seen it at the night market already? I am so not going into the Hard Rock gift shop. Hehe.
Malaysian Indian Society in Ferment - Revisiting facts
Posted: 03 Jul 2010 10:58 AM PDT
The unprecedented demonstration by Malaysian Indians before the British High Commission in Kula Lumpur at the end of November 2007, under the sponsorship of the Hindu Rights Action Force (HINDRAF), has brought into sharp focus the pathetic situation in which the Indian community finds itself today.
The HINDRAF is a coalition of 30 non-governmental organizations, committed to the preservation and promotion of the Hindu identity. The coalition had been agitating against what it calls the unofficial policy of temple demolition and the steady introduction of Sharia-based law.
The Memorandum, submitted to the British High Commission, demanded that the United Kingdom should move an emergency resolution in the United Nations condemning the ethnic cleansing taking place in Malaysia. It also appealed that the issue should be referred to the World Court and International Criminal Court of Justice for crimes against its own ethnic minority Indians.
In August 2007 the Malaysian Indians had approached the Royal Court of Justice demanding compensation of US Dollars 4 Trillion, which works out to US Dollars one million to every Malaysian Indian, for bringing their forefathers as indentured labourers and failing to protect their rights and interests on the eve of Malayan independence.
The Malaysian Government, true to its authoritarian traditions, refused permission to hold the rally, arrested the leaders and used tear gas and water cannon to disperse the nearly 35,000 demonstrators.
The leaders of the HINDRAF should know that historical wrongs perpetrated during the colonial era, like the indenture system, cannot be undone. Presumably their objective was to highlight the increasing marginalization of the Indian community in the social, economic, political and cultural life of Malaysia.
A Malaysian Indian student, Ananthi, a Rhodes Scholar, reading for her PhD in Oxford University, echoed the feelings of the overwhelming majority of her community, in a letter widely circulated in Malaysia. To quote Ananthi, it was about being neglected, about not having a seat at the table to bargain, about having a national and communal leadership that we do not trust and is utterly discreditable. It is about saying no to being the forgotten Indians, and not enough of us in our comfortable houses, those of us who worked to manage to work the system to our benefit stood with the other Indians, who are not so different from us.
For the first time, the marginalized Malaysian Indians displayed the power of Makkal Shakti (people's power).
This paper is divided into two sections. The first deals with the changing political dynamics in Malaysia and the second analyses the factors that have led to the marginalization of the overwhelming sections of the Malaysian Indian community.
It has been rightly said that every issue in Malaysia, whether political, cultural or economic, had always been and would continue to be dominated by ethnic considerations. The entire political system is based on communal politics. The ordinary Malaysian grows up and lives under a pervasive communal atmosphere. While ethnicity would continue to dominate, the nature of political discourse is changing from time to time, depending upon the changing political dynamics. In order to put the issues in proper perspective, it is necessary to highlight certain political realities.
The Malays feel that they are the indigenous people (Bumiputra) and, therefore, they have a special claim for dominance in the political and cultural life of the country. The British colonialists upheld this claim and ruled the country in the name of Malay Sultans, on whom sovereignty vested.
At the same time, as part of imperialist objectives, the British also encouraged large-scale immigration of Chinese and Indians for the economic exploitation of the country's natural resources. The existence of a plural society prevented the growth of anti-British feelings and a sense of common nationalism in Malaya before the Second World War. As the English novelist Somerset Maugham wrote, Malaya was a first rate country for third rate English men?
The political awakening of the Malays, in the immediate aftermath of the Second World War, following the introduction of the Malayan Union Proposals (a unitary state to which the Sultans were to cede their sovereignty) and the unity that they forged under the United Malays National Organisation (UMNO) had far reaching consequences. Not only did it compel the British to withdraw the Malayan Union proposals, it also clearly revealed that the Malays would never give up their pre-eminent position in the political life of Malaya.
While in later years, the Malay leaders did co-operate with the Malayan Chinese Association (MCA) and the Malayan Indian Congress (MIC), in the larger interests of Malaya as a whole, the dynamic leadership of Malayan nationalism has always remained in Malay hands. The Alliance, which was voted to power in 1955, was not an alliance of equal partners; it was an alliance in which the supremacy of the Malays was clearly established. The transformation of the Alliance into Barisan Nasional in the 1970's, with the incorporation of various Malay and non-Malay political parties, further reduced the political clout of the MCA and the MIC.
On the eve of independence in August 1957, the Malays and the non-Malays were roughly equal in numbers (Malays 49.8 per cent, Chinese 37.1 per cent, Indians 11.1 per cent and the others 2.0 per cent). Over the years the demographic structure has radically altered to the advantage of the Malays. Higher rate of natural increase and large scale immigration of Indonesian Malays have contributed to the burgeoning of Malay population.
The Bumiputras (Malays plus the indigenous people of Sabah and Sarawak, which were incorporated into Malaysia in 1963) constitute nearly two thirds of the population; the Chinese constitute 23.7 per cent and the Indians 7.1 per cent.
An important clue to the understanding of the political economy is the social and political contract arrived by the elite of the three communities on the eve of independence. It was assumed that the economic predominance of the Chinese would be offset by the political supremacy of the Malays.
It was believed that with the passage of time this equilibrium would give way to a more balanced one, the Malays would play a greater role in the economic life and the Chinese and the Indians would play a greater role in politics. The pre-eminent position of the Malays was enshrined in the Constitution and the retention of the Malay Sultanate, the acceptance of Islam as the State Religion, constitutional provisions safeguarding the special rights of the Malays and the acceptance of Malay as the national and official language. The major concession made to the non-Malays was the conferment of citizenship on them.
The fragility of the Malaysian political system came out into the open on May 13, 1969, when following the reverses suffered by the Alliance in the general elections, large-scale Sino-Malay clashes took place in Kuala Lumpur. Emergency was proclaimed and when democratic process was restored after amending the Constitution, Malay political power was further entrenched.
The Royal Commission appointed to enquire into the riots was of the view that the crisis was due to the disenchantment and frustration of the Malays, who had not enjoyed the fruits of independence. In 1970, Malay corporate ownership was a meager 2.4 per cent, compared with 63.3 per cent enjoyed by the foreigners, 22.4 per cent enjoyed by the Chinese and 10.0 per cent by unknown parties. While the overall poverty incidence was high, 51.2 per cent in 1970, 76.0 per cent of them were Malays. A New Economic Policy (replaced by National Integrity Plan in 2004) was launched to bring about economic transformation, with particular emphasis on the development of the Malays.
In the political sphere, democratic rights were curtailed, it was made a seditious criminal offence to challenge the special rights conferred on the Malays, the language provisions in the Constitution, institution of Sultanate and citizenship laws.
Under the leadership of Prime Minister Mahathir (1981-2003) Malaysia underwent a fundamental transformation. From being a producer of primary commodities, it had become an industrialized country, virtually an economic power house in the ASEAN region.
Despite occasional hiccups, for example, during the Asian economic crisis, the country registered an economic growth averaging 8.0 per cent. The absolute poverty level came down from 51.2 per cent in 1970 to 7.0 per cent in 2000. By 1990, the Malay share in the corporate capital went up to 19.2 per cent, Chinese 46.8 per cent and the Indians 1.5 per cent, the nominee companies 8.5 per cent and the balance owned by the foreigners. What further endeared Dr. Mahathir was his strong criticism of American foreign policy in West Asia and Southeast Asia.
The negative side of the story was increasing authoritarianism. In addition to continuing criticism of the non-Malays about the pro-Malay and pro-Islamic policies of the government, the discontent also spread to Malay middle class.
The first to raise the banner of revolt was Tunku Razaleigh Hamzah, who in 1987 formed a secular Malay party, Parti Sengamat 46 (Spirit of 46). Subsequently Razaleigh was readmitted into UMNO.
Far more important was the revolt led by Anwar Ibrahim in 1998, who formed a political party called Kedilan (Justice Party) under the leadership of his wife. The unfair trial of Anwar Ibrahim, coupled with the third degree treatment meted out to him, has earned him considerable good will in Malaysia and abroad. After his release, Anwar Ibrahim started speaking in a more democratic idiom, for widening the democratic space, tolerance of dissent and the establishment of a truly pluralist society, with emphasis on redistributive justice. He was prepared to champion the non-Malay cause when he promised to abolish the New Economic Policy and to promote equality for all.
The cumulative effect was the ruling Barisan Nasional suffered serious reverses in the general election held in March 2008. In the 12th general election, the UMNO and its coalition partners in the Barisan Nasional suffered unprecedented reverses. It lost its two third majority in parliament. What is more, it was removed from power in four states - Kedah, Perak, Penang and Selangor besides failing to regain power in Kelantan.
What is more, Anwar Ibrahim re-entered parliament by winning the by election in the Permatang Pauh, with a huge majority. Anwar Ibrahim is openly making a bid for power by enticing ruling party members of parliament into his fold. Another important consequence was the decision of Prime Minister Abdullah Ahmad Badawi to expedite the transfer of power to his deputy Najib Abdul Razak.
An important political reality must be highlighted. It is extremely difficult for opposition parties to function in Malaysia. The dracnonian Internal Security Act, which provides for detention without trial, has been frequently used against opposition leaders, Malay and non-Malay alike.
The Internal Security Act is inhuman, because it denies the victim a fundamental human right, the right to a fair trial. Anwar Ibrahim underlined some of the evils of the Malaysian political system in an international conference in New Delhi, few months ago, what is an election if the political parties in the opposition do not have access to freedom of speech, assembly and movement, necessary to voice their criticisms of the government openly and to bring alternative policies and candidates to the voters?
Where I come from, the opposition is barred from the air waves, rallies are not allowed and opposition newspapers operate underground? Prof. Harold Crouch, an astute observer of the Malaysian political scene, has remarked, it is hard to place Malaysia in a clear cut category between democracy and authoritarianism? He concludes Malaysia is neither democratic nor authoritarian ?as the Malaysian political system has been oscillating between repression and responsiveness?
Let me now take up the second part of the essay dealing with the complex issues relating to the marginalization of the vast majority of Malaysian Indian community.
At the end of the Second World War, the Indians (the term today includes Indians, Pakistanis, Nepalis, Bangladeshis and Sri Lankans) constituted about 14.0 per cent of the population of Malaya. Number of them returned to India during the years of the communist insurgency and the dark days following the communal riots in May 1969.
By 2,000, Indians numbered 1.8 million, representing 7.7 per cent of the total Malaysian population of 21.89 million.
According to the Singhvi Committee Report, the total number of Indians in Malaysia is 1,665,000, of which 1,600,000 are Malaysian citizens, 15,000 are non resident Indians and 50,000 are stateless people. Approximately, 80.0 per cent of them are Tamils; followed by North Indians (mainly Sikhs) 7.7 per cent; Malayalis 4.7 per cent; Telugus 3.4 per cent; Sri Lankan Tamils 2.7 per cent; Pakistanis and Bangladeshis 1.1 per cent and others 0.4 per cent.
As far as religion is concerned, Hindus number 81.2 per cent; Christians 8.4 per cent; Muslims 6.7 per cent; Sikhs 3.1 per cent; Buddhists 0.5 per cent and others 0.1 per cent. In the specific context of Malaysia, where Islam, the religion of the Malays, is the State religion, sections of the Muslim community of Indian origin have got assimilated into the Malay society.
We should make a distinction between the middle class (mainly non-Tamils and Sri Lankan Tamils) whose standard of living is fairly high and the working class (mainly Tamil) who are poor and getting marginalized.
The Indians, especially Tamils from the Madras Presidency, were the preferred labourers to develop the rubber plantations, because they displayed unquestioned loyalty and obedience, content with what they earned and were non-rebellious by nature. Most of them continue to be weighed down by low esteem, which is worsened by lack of interaction between the well-off and the less well-off sections.
A notable feature of the Indian community is its changing socio-economic profile. In 1970, 47 per cent of the Indians were engaged in agriculture, 74 per cent of them in the plantations.
With rapid economic expansion and diversification of the economy, the plantations have been converted for other purposes, including the construction of luxury homes. The uprooted Indians were only paid a pittance as compensation. They naturally migrated to urban areas and joined the squatter population.
Few years ago, Samy Velu, the President of the Malaysian Indian Congress (MIC), deplored the plight of thousands of estate workers living in squalor in slums in dozens of long-houses and squatter settlements all over Selangor?
Aliran, the well-known journal of the Malaysian reform movement, provided statistical details, few years ago, which made alarming reading. 40 per cent of the serious crimes in Malaysia are committed by the Indians; there are 38 Indian based gangs with 1,500 active members; during the last few years, there had been a hundred per cent increase in the number of Indian gangsters; Indians recorded the highest number of those detained under the Emergency Regulations and banished to Simpang Rengam prison.
In the field of social woes, it is the same story. In Kuala Lumpur, 14 per cent of the squatters are Indians; they have the highest suicide rates; 41 per cent of the vagrants and beggars are Indians; 20 per cent of the child abusers are Indians and also 14 per cent of the juvenile delinquents.
The communal clashes that took place between the Indians and the Malays in Kuala Lumpur in March 2001 sent shock waves throughout Malaysia. It was the worst ethnic riots since the communal clashes in May 1969. Ethnic tensions in Malaysia are mainly due to Sino-Malay rivalry; but the Indian involvement in 2001 riots (five of the six killed were Indians and the other was an Indonesian) was a sad reminder that in Malaysia's progress towards prosperity, the Indians were being left behind.
The disadvantaged status is clearly visible in the economic sphere. The Chinese are firmly entrenched in trade, business and industry. They are reconciled to the subordinate status in the political life of the country; at the same time, they have sharpened entrepreneurial skills and have become indispensable.
The status of the Malays has steadily improved as a result of the energetic drive of the Malaysian Government since the introduction of the New Economic Policy. In 1970, the Indians owned only 1.0 per cent of the share capital in limited companies, while the Chinese controlled 22.5 per cent, Malays 1.0 per cent and the rest being held by the foreigners.
At the turn of the century, the Indians held only 1.5 per cent, compared to 19.4 per cent of the Malays and 38.5 per cent of the Chinese, the balance being held by the foreigners.
The deplorable status of the Tamils is directly related to poor educational attainments. Though the Malaysian Government has expanded educational facilities in a big way since independence, the fruits of education have not percolated to the disadvantaged sections of Indians population.
The importance of education in the development of disadvantaged sections of population has been highlighted by many writers. It is a means of upward social and economic mobility; an avenue of modernization; an instrument to enrich cultural life and, above all, in the Malaysian context, a means of national unity and integration. The Indians continue to be the most disadvantaged section at all levels of education.
The Tamil medium primary schools are in a deplorable stage. Single teacher handling multiple classes; ill equipped schools with teachers having no commitment and high drop rates are some of the serious drawbacks. The family life is characterized by alcoholism, violence against women and addiction to Tamil TV Channels.
They do not provide a congenial atmosphere for study.
As a result, only limited number of Tamil students reaches the university stage. The current intake of Indian students in Malaysian universities is only 6.2 per cent, most of these students hail from non-Tamil and Sri Lankan Tamil sections; the few Indian Tamils, who are lucky to get admission in the Universities, are also from relatively affluent families.
Compounding the complex situation is the general perception that increasing Islamisation of the country and destruction of Hindu temples are posing grave threats to the Hindu way of life. Given below are two illustrations which took place in 2003.
The first related to Shyamala Sathiaseelan. Shyamala's husband got converted to Islam, he gained custody of their two children and had them converted to Islam without the permission of his wife. Shyamala's appeal for help from authorities went unheeded.
The second case involved Murthy Maniam, a convert to Islam, whose dead body was buried according to Muslim rites by the religious authorities despite his widow's claim that he had remained a practicing Hindu until his death. The non-Muslim members of the Malaysian cabinet requested the Prime Minister to provide constitutional guarantees for religious freedom, but their appeal was ignored by Prime Minister Badawi.
Many Hindus also were deeply hurt when, for the first time, the UMNO General Assembly was held during Deepavali.
As Dilip Lahiri, former Indian diplomat has written the UMNO youth leaders brandished and kissed the Kris (dagger) and threatened to shed Chinese and Indian blood if Malay supremacy was challenged.
The Hindus also began to feel that the Government was lukewarm on the sensitive question of destruction of Hindu temples.
As a result, the HINDRAF and allied organizations began to take deep roots in the Hindu community.
In the preservation of the Hindu identity, in the prevailing atmosphere of increasing Islamisation, the temples do play a very big role. The temples and religious festivals are the only visible attachment to traditions and the Hindus cling to them tenaciously.
Needless to say, there is a close nexus between religion and Malay politics. The policies of the Malaysian Government have been double edged. On the one hand the leaders of the United Malays National Organisation (UMNO) are committed to the promotion of Islam in all possible ways.
Dr. Mahathir has mentioned several times that Malaysia is an Islamic State and the Islamic identity is projected in a big way both within the country and outside. Such a policy is necessary to mobilize the Malays under the UMNO banner. Otherwise, the Malays will flock to Parti Islam (PAS) for leadership and inspiration.
At the same time, the realities of Malaysia and the needs of modernization dictate that the Government must encourage a less exclusivist approach towards Islam. When the desecration of the Hindu temples began in 1978, the most horrendous being the destruction of the Murugan temple in Kerling,
Prime Minister Hussein Onn came down heavily on the Islamic extremists.
But the situation has been allowed to drift during recent years.
In its Memorandum, the HINDRAF has pointed out that in every three weeks one Hindu temple is destroyed in Malaysia, the most significant being the demolition of the Mariamman temple in Shah Alam.
The Government maintains that most of these temples have been constructed in government owned lands without proper authorization. But the temples have been functioning for many years; strangely there are no reports of the destruction of Chinese places of worship. Is it because the Chinese are more organized and will hit back if their religious beliefs are tampered with?
The question should legitimately be asked to what extent has the Malaysian Indian Congress (MIC), which represents the Indian community in the government, has succeeded in its primary objective of safeguarding the interests of the Indian community?
An Indian observer of the Malaysian scene comes to a dismal conclusion. Factional struggle and disunity had been the major curse of the Indian community.
Since its inception in 1946, fight for power, petty politicking and mud slinging had been its major attributes. The rivalry between Devaser and Sambanthan; between Sambanthan and Manickavasagam; Manickavasagam and Samy Velu; and among Samy Velu, Padmanabhan, Subramaniam and Pandithan; it brings no laurels to the Indian community.
Samy Velu is more interested in ingratiating himself with the Malay leadership rather than championing legitimate Indian interests and aspirations. What is more, self-help measures, initiated by the MIC, with much fanfare, have not led to desired results.
For example, the Maika Holdings Bhd, started in 1982, as an investment vehicle for the Malaysian Indians, incurred heavy losses, resulting in the loss of savings of large number of poor Indians. Frustration and anger against the leadership found expression when the Indian youth began to disturb the functions organized by the MIC; very often Samy Velu was booed and jeered.
How distant the MIC was from the ordinary Indians became evident when the results of the 2008 parliamentary elections were announced. Of the nine MIC candidates of the Barisan Nasional, only three could win their seats, and that too with slender margins, those who were defeated included Samy Velu, the President of the MIC, who lost the Sungai Siput constituency in the Perak State. The emergence of the HINDRAF has to be viewed in the backdrop of the alienation of large sections of Indians, coupled with a non-performing MIC.
The unfortunate events in Malaysia naturally attracted the attention of Indian leaders. Prime Minister Manmohan Singh, Foreign Affairs Minister Pranab Mukerjee and Chief Minister Karunanidhi have expressed concern and regret over the turn of events in Malaysia.
Their objective is not to interfere with the internal affairs of a friendly country, but to influence the Malaysian Government to initiate immediate steps for the redressal of long pending grievances. The Malaysian response has been unfortunate. Representatives of the Malaysian Government, including the Prime Minister, have demanded that the Government of Tamil Nadu should keep off from what it considers to be an internal matter of Malaysia.
What is the record of the Malaysian Government in this respect? As a leading member of the international Islamic organization, the Malaysian Government has sharply criticized many governments for pursuing policies, which have adversely affected the Moslem communities.
The UMNO and the PAS, the two leading Malay parties, have, on several occasions since independence, criticized the policies of the Thai Government which has led to the alienation of the Malay minority in Southern Thailand. The Malay leaders have also criticized the Government of Singapore for pursuing discriminatory policies against the Malay minority in the island. The Malaysian criticism of India, to say the least, is an illustration of the pot calling the kettle black.
The increasing intolerance of the Malaysian Government and its vocal advocacy of OIC sponsored causes have cast a long shadow over India -
Malaysia relations.
As the former Indian diplomat, Dilip Lahiri has pointed out, on a range of issues affecting India-Southeast Asia relations, Malaysia had been the most difficult among the member states of ASEAN.
The Malaysian Government is preparing itself to crack down on the HINDRAF; few government spokesmen have started leveling the unsubstantiated charge that the HINDRAF has links with the Tamil Tigers.
The perceptive Indian observers of the Southeast Asian scene remember that when General Rabuka began systematically to discriminate against the Indian community in Fiji, in order to justify himself, he was quoting chapter and verse from Dr. Mahathir's book, The Malay Dilemma.
Few years ago, in Brickfields in Kuala Lumpur, few Indian expatriates, who were working in the IT industry, were rounded up and detained as illegal immigrants, though they had proper documents to prove that they had entered Malaysia through legal channels. The shocked Indian diplomats immediately protested, and the Malaysian Government had to tender an apology for its inhuman behaviour.
Turbluent times are ahead in Malaysia and for the Malaysian Indians.
The Malaysian Indian community is at the cross roads today. If the present situation is allowed to drift and deteriorate, the community would suffer untold damages and would be left behind in the economic and educational advancement of the country. If the present hardships are to be overcome, it is important the Indian community must re-evaluate its role and chalk out a new destiny by sinking its differences and working as a team.
The minority character of the Indian community and its vulnerable position makes such a task all the more urgent and imperative. The Malaysian Government must also view the marginalized and impoverished Indian community with greater sympathy and understanding and ensure that the Indians, to begin with, at least obtain a share equal to their proportion in the population.
(Dr. V. Suryanarayan is Senior Professor and Director (Retd), Centre for South and Southeast Asian Studies, University of Madras)