---
Tiada penjawat awam yang biadap seperti Nik Ali Mat Yunus
Posted: 20 Jul 2010 10:50 AM PDT
By Adib Zalkapli
July 20, 2010
Lim said Nik Ali had failed to act as an intermediary between the federal and Penang state administrations. — file pic
KUALA LUMPUR, July 20 — DAP's Lim Kit Siang today asked Datuk Seri Najib Razak to reprimand the federal government's Penang state development officer, Nik Ali Mat Yunus, over his public criticism against the chief minister.
Kit Siang said today Nik Ali has failed to show his impartiality by calling Lim Guan Eng rude during a press conference by an Umno assemblyman.
"The Cabinet at their meeting tomorrow must censure the Penang state development officer of the federal government, Nik Ali Mat Yunus for crossing the line as a model civil servant," said Kit Siang in a statement.
"In disregarding the vital distinctions between party and state, and hitting out at the Penang chief minister at a Penang Umno press conference, Nik Ali was acting as if he was an Umno operative, if not the Chief Umno Plenipotentiary in Penang, forgetting that he is first and foremost a civil servant albeit the top federal government officer in the state, who must fully co-operate with the state government for the welfare of the state and its people," he added.
Barisan Nasional's (BN) Pulau Betong assemblyman Muhamad Farid Saad had claimed last week that illegal sand excavation was taking place at a plot in Kampung Kenanga, which had been earmarked for a government polytechnic.
Guan Eng had responded that it would be difficult for the state to probe the matter as he had not received co-operation from the state development office headed by Nik Ali.
Yesterday, during another of Farid's press conferences, Nik Ali said Guan Eng had no right to criticise him as he only reported to the federal government.
He also called Guan Eng rude, alleging that the DAP secretary-general had made several personal attacks against him.
"The federal state development officer should act as a bridge between the federal and state governments, particularly when they come from different political parties," said Kit Siang.
He added that Nik Ali has failed to show respect to the Penangites who have voted in the current state administration.
"In showing disrespect for the Penang chief minister, Nik Ali is showing utter contempt for the democratic process, right and decision of the people of Penang to elect the government and chief minister of their choice," said Kit Siang.
"(Nik) Ali's contention that he is only accountable to his bosses in the federal government and to no one else harks back to an era where accountability, transparency and good governance are alien terms," he added.
 NIK ALI, 'tajaan' Umno, pada sidang akhbar anjuran Umno di Georgetown, semalam.
My Blogger Sis..Gone But Forever Remembered.
Posted: 20 Jul 2010 09:52 AM PDT
I first met her at the Lake Club where our hospitable Puteri Kama threw a Chinese dinner for our ever charming Kak Teh from London.

Seated at the same table, I thought to myself then..betulker Raden Galoh?
She nampak sihat jer..

Anyway we exchanged only some short conversations because she was basically monopolised by Elviza. They seemed to be yakking continuously and had so much to talk about.
Macam long-lost sisters so to speak.
Poor MH..he was just listening and grinning all the time.

The second time I saw her..well we had another bloggers chomping meet at the Korean Restaurant at 1-Utama.
By now Raden Galoh was more jovial and very talkative to me.
I guess it was because we were already more familiar with each other through the comment boxes in our blogs.

I came late as usual..typical bad habit which I'm famous for but definitely not proud of.
Both she and Pi Bani we waiting to poke fun at me and kept teasing me with lots of laughter.

And when Kak Teh could not find the location of the restaurant, Raden Galoh was the one who went downstairs to show her the way..to think she was so energetic and full of zest..she didn't seem sick at all.

When my son and his wife had their bersanding ceremony in Shah Alam, there she was with MH and their sons standing under the side roof of the dewan.
It was a very hot day yet she was smiling and waving at me as we accompanied the bride and groom towards the bersanding hall.
She even came towards me and hugged and congratulated me.
I asked them to walk long with us but I guess they went to the side instead and let the marching parade continue.

I felt bad because I didn't get pictures with her.
Knowing her to be unwell and yet she still came, made me feel so guilty for not having allocated time to really layan her.

I text her a few days later to apologise for the 'kekurangan' but she told me that she understood I was so preoccupied with the whole function.

Then I thought of making up to her by calling a few lady bloggers to makan at Cengkih TTDI. However MH had to catch a flight to Singapore and our guest of honour wanted to see her darling off at the airport.
Again..just imagine..she was suppose to be sick and taking things slowly but she was behaving just like a normal healthy person.
If I had a headache, my head would be glued to the pillow all day long.

Finally when Puteri the ever generous hearted blogger wanted to throw me a karaoke party at Lake Club, I smsed Raden Galoh to come.
She told me Puteri had already informed her.
And she said that no matter what, she told MH that she will make sure this time she'll join in our function.

And that night, when we exchanged hugs, I could feel her body fever.
She was already sick.
I could feel her like what we Malays say..the flesh was already way too soft..probably the effects of so much medication etc.

When I dedicated the song 'Unforgettable' to her, she was so touched and wiped a few tears..and I nearly choked when I saw that.

After that, there was an occasion where we spoke almost an hour on the phone.
Other than that, it was just simple quick smses.

Dalilah Tamrin @ Raden Galoh passed away on my sister Intan's 54th birthday.
Intan's hubby Bang Min is also going through cancer.

Bang Min..go through her older posts and read through some of the blogs on her blogroll.
There are many experiences of hers and others that may be of help to you.

Don't worry Bang Min..just keep on fighting and kumpul banyak2 amalan.
We the healthy ones no doubt must do the same.
We fight in life on other matters and we must always be ready as best as possible for God to call us back anytime.

Arwah Dalilah Tamrin wrote a very informative blog journal on her journey with cancer.
Her writings should actually be published into a book.
This immensely intelligent lady wrote of her courageous battle against cancer which ended so ironically and sadly when she left for Umrah.

Her sins InsyaAllah may have been mostly cleansed in Mecca.
May Allah SWT bestow her a place among the solihin..Al Fatihah.

Like she'd always say.."you know I love you right?"

here comes the circus road show
Posted: 20 Jul 2010 09:30 AM PDT
… with 5 clowns who have no shame, no morals, no integrity, no principles. these 5 ex PKR members who hoped out of PKR and become independents… but what kind of independents are they when they were not elected as independents?
these 5 had since formed a 'konsensus bebas' (independent concensus), and now they planned to go on a road show beginning from 1 aug 2010.
what is the roadshow for?  apparently to show their impartiality. to deny any allegiance or link to umno. whoaa! how nice. i'm so touched.
no allegiance to umno? why then did zahrain  (and er… forgot… was it wee?) who went along with najib to the US?
another of their objective, apart from to show their impartiality (ahem!), is to whack PR!  of course the spokesman, the mullah wannabe, zulkifli, said they will whack umno. he had to say it as they want to show they have nothing to do with umno, that the roadshow is not funded by umno, AND they have to say it, because in truth, they want to whack PR! particularly anwar!  well, zulkifli said it!
This, said Zulkifli, meant that they would likely be divulging similar stories as the ones Zahrain and himself had recounted during a recent parliamentary session.

During their speeches in Parliament, Zahrain revealed details of PKR de facto leader Datuk Seri Anwar Ibrahim's controversial Sept 16 takeover plan in 2008 while Zulkifli had alleged that he had been told to link Prime Minister Datuk Seri Najib Razak and his wife Datin Seri Rosmah Mansor to the murder of Mongolian model Altantuya Shaariibuu.
see? one of the aim of their roadshow is to attack PR… and they tell us they are impartial.
"We will speak on how we are presently working as independents, why we became independents and what led us to become independents. We will tell our stories on what led us to where we are today. We are not out to campaign for either BN or Pakatan Rakyat so we will whack both sides if we have to.

"We just want to explain out positions to everyone because so much has been said about us, so many stories told and we want our sides to be explained too," said Zulkifli.
what bl**dy explanations? everybody already knows you 5 are not real independents. everybody already knows you 5 were elected on a PKR ticket so if you leave PKR, you should be brave enough to let go your seat and stand for election as an independent…  and let's see if people will re-elect you. if people do, then ah you are truly independents but now as it is, you guys are cowards using PKR to remain as MP (and yet attacking PKR).
it is believe that this konsensus bebas will be inviting perkasa boss, another katak, to give a speech during their inaugural launching of the roadshow. wow!! ibrahim ali! of course. birds of a feather flocked together.
ok, so let's see how many people will turn up for their roadshow. let's see what secrets they are going to reveal. interesting time ahead coming your way!
Higher Education: Where Got Crisis?
Posted: 20 Jul 2010 09:29 AM PDT
By Fahmi Reza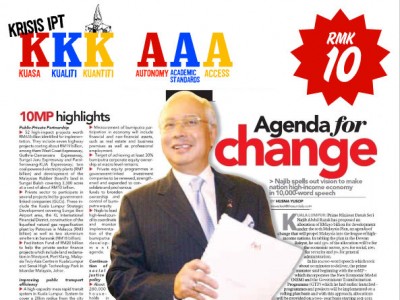 Picked this up from from LoyarBurok.com 
Watch PopIN's Minister of Higher Education YB Fahmi Reza's slideshow presentation and the video of his address

on the crisis of Higher Education in Malaysia recorded during PopIN PopOUT 3: PM PM! event at Central Market Annexe, on 12 June 2010

. He takes us through the shift in access to higher education in Malaysia from colonial days to the recent 10th Malaysia Plan – to illustrate how the Government is going against Article 12 of the Federal Constitution.
Stupid Me! Week at LoyarBurok kicked off yesterday with a stellar article that required actual reading (as opposed to cursory glances at 140 word messages). So on day 2, sit back, turn up the volume and you shall receive.

Watch PopIN's Minister of Higher Education YB Fahmi Reza's slideshow presentation and the video of his address

on the crisis of Higher Education in Malaysia recorded during PopIN PopOUT 3: PM PM! event at Central Market Annexe, on 12 June 2010

. He takes us through the shift in access to higher education in Malaysia from colonial days to the recent 10th Malaysia Plan – to illustrate how the Government is going against Article 12 of the Federal Constitution. 
Press play and get educated.  
Read on HERE
Najib's UMNO is trying to jail Anwar again in hopes of crushing PKR!
Posted: 20 Jul 2010 08:13 AM PDT
Thor Halvorssen is the president of the Human Rights Foundation and the founder of the Oslo Freedom Forum. Alex Gladstein is its chief operating officer.
China's Three Gorges dam withstand flood test
Posted: 20 Jul 2010 08:02 AM PDT
China's Three Gorges Dam is holding up against its first major flood-control test. The flow on the Yangtze River's upper reaches topped 70,000 cubic metres a second Tuesday – 20,000 more than the flow during the 1998 floods that killed 4,150 people and the highest level since the dam was completed last year.
Flood waters being sluiced at the Three Gorges Dam in Yichang [
Xinhua Photo
]
China's Three Gorges dam withstand flood test from YeinJee's Asian Blog
International Tokyo Toy Show 2010
Posted: 20 Jul 2010 07:24 AM PDT
Video coverage by The Japan Times at the 2010 International Tokyo Toy Show…
International Tokyo Toy Show 2010 from YeinJee's Asian Blog
This posting includes an audio/video/photo media file: Download Now
Gummy – Because of You live showcase
Posted: 20 Jul 2010 07:12 AM PDT
Video of Korean R&B singer Gummy performing Because of You at a live showcase for her Loveless mini-album. Love her voice and control…
It's a pity that these kind of singers are not getting as much attention as the young idol groups that are riding the current global K-pop wave. The foreign fans are missing out on a large chunk of what Korean pop music is about.
Gummy – Because of You live showcase from YeinJee's Asian Blog
This posting includes an audio/video/photo media file: Download Now
Pentadbiran Khalid Jauh Lebih Baik Dari Khir Toyo
Posted: 20 Jul 2010 06:45 AM PDT
I
su pasir: Bekas MB Selangor penyebab utama
Ahli Dewan Negara Senator Dr S. Ramakrishnan menegaskan bekas Menteri Besar Selangor Datuk Seri Dr Mohd Khir Toyo adalah penyebab utama penyelewengan isu pasir di Selangor.
Menurutnya,
Umno menyerang Menteri Besar Selangor Tan Sri Abdul Khalid Ibrahim untuk dipersalahkan dan dipertanggungjawabkan mengenai isu pasir selangor tetapi tidak mengkaji dari mana timbulnya isu penyelewengan itu.

"Kroni Umno tidak mendapat kontrak secara terbuka oleh kerajaan negeri selangor menyebabkan mereka sengaja melakukan protes keterlaluan untuk mengganggu pentadbiran kerajaan negeri.
"Permasalahan isu pasir yang terjadi adalah disebabkan pentadbiran kerajaan negeri terdahulu di bawah pimpinan Dr Mohd Khir berlarutan hingga menimpa kepimpinan Khalid.

"Saya lihat mereka(Umno) sengaja mengadakan isu mengenai setiap pentadbiran negeri selangor untuk menjadi perhatian bahawa kerajaan negeri Selangor sekarang ini telah gagal melaksanakan tangungjawab,"katanya ketika sidang media di dewan rakyat hari ini.

Ramakrishan berkata, pentadbiran kerajaan negeri Selangor sekarang ini lebih memberangsangkan dari pentadbiran terdahulu Barisan Nasional(BN) yang menyebabkan rakyat tidak mempercayai BN.

"Kalau ingin bezakan pentadbiran dulu dan sekarang, pentadbiran sekarang jauh lebih bagus dari dari pentadbiran Dr Mohd Khir yang memilih kroni untuk memberi kekayaan.

"Umno tidak perlu cuba memanipulasi kepimpinan Khalid, kerana kerajaan negeri akan mampu menangani masalah isu pasir yang menjadi sumber utama BN menyerang PR.

Tambah beliau, kerajaan pusat perlu menilai tanggungjawab yang telah dilaksanakan oleh kerajaan negeri Selangor dan memberi bantuan sewajarnya bagi menyelesaikan permasalahan yang sedang timbul.

Ramakrishnan berharap agar semua pihak terutamanya Umno tidak mengadakan protes berterusan mengenai isu pasir untuk menindas kerajaan negeri Selangor dan diharap dapat memberi peluang untuk kerajaan negeri menyelesaikanya. -FMT


Disabled protest public strip search of handicapped young man by Tesco
Posted: 20 Jul 2010 05:52 AM PDT
PETPOSITIVE BARKING NEWS!

DATELINE BANTING: 

Nearly two dozen disabled persons, mostly in wheelchairs and walking sticks, staged a fiery protest at the Tesco store here for discriminating a handicapped shopper. 

The wheelchair-user, a young man who uses an electric wheelchair was forced to take off his clothes in front of other shoppers and searched by the hypermarket security. The search only
Posted: 20 Jul 2010 12:58 AM PDT
Oleh Zaid Ibrahim
Sebagai seorang bekas ahli parti UMNO yang telah lama memberi sumbangan dan khidmat sokongan pada parti tersebut — dan walaupun telah dipecat dan dimaki hamun setiap masa dan ketika — saya berasa kasihan melihat UMNO yang begitu lemah atau 'pathetic' dan hilang maruah sejak kebelakangan ini.
Setiap hari mereka meminta belas kasihan PAS untuk menyelamatkan mereka. Mereka tidak berhenti-henti bercakap pasal 'Selamatkanlah Melayu dan Islam' sedangkan kita semua tahu maksud yang tersirat ialah 'Selamatkanlah UMNO yang sudah hilang kepercayaan Rakyat sambil bergelumur dengan masalah dalaman hari ini.'
Yang terakhir sekali, Presiden UMNO meminta PAS bersetuju bertemu tanpa sebarang syarat. Ini menunjukkan betapa terdesaknya parti yang pada suatu masa dahulu disebut oleh Sanusi Junid sebagai parti Melayu Islam yang terbesar di dunia. (Buktinya tidak lain dari bangunan UMNO yang tersegah besar itu yang dibiayi oleh Malayan Banking). Ahli-ahli mereka sudah hilang keyakinan sehingga nak buat mesyuarat pun tak dapat dilakukan dengan sempurna. Mereka juga sendiri tertanya-tanya apakah relevennya parti itu pada zaman sekarang ini.
Mereka tidak mahu menerima hakikatnya bahawa: budaya politik dan perjuangan serta cara mereka itu sudah tidak boleh digunapakai lagi pada masa kini. Mereka percaya dengan menggunakan kekerasan, meningkatkan propaganda, dan menakutkan orang Melayu tentang kehilangan hak dan kedudukan mereka dalam negara jika tiada UMNO, akan menarik kembali sokongan orang Melayu kepada mereka.
Betapa silapnya teori politik mereka.
Ada lima perkara, jika ianya dilaksanakan, mungkin boleh memberi sedikit ruang untuk UMNO dihidupkan kembali dan menyelamatkan parti tersebut di PRU 13:
Pertama, kes terhadap Anwar Ibrahim itu tidak diteruskan; kedua, memansuhkan ISA dan segala kuasa yang menahan orang politik; ketiga, bertindak dengan kata sepakat dan secara terhormat dengan Parti Pembangkang (Pakatan Rakyat) tentang dasar-dasar utama ekonomi negara dan pelaksanaannya; keempat, menyerahkan kepada kerajaan Negeri kuasa dan hak mereka yang sah dan wajar; dan terakhir, memberi kebebasan kepada akhbar dan TV supaya berita menjadi sumber maklumat sebenar dan bukan alat dakyah politik.
Sebagai bonus, ketua-ketua UMNO dan yang berjawatan Menteri atau Ketua Menteri yang jelas korup dan sekian lama menyalahgunakan kuasa, diberhentikan serta merta dan digantikan dengan pemimpin yang boleh diterima rakyat.
Ini adalah cara terhormat untuk sebuah parti sebesar itu berubah atau bertindak untuk memberi nafas dan iltizam baru kepada ahli-ahli mereka yang sekarang ini tenat dan bosan dengan keadaan. Ubahlah cara mereka mentadbir negara ini. Bukan dengan setiap hari menangis dan meminta supaya PAS menyelamatkan mereka.
Walaubagaimanapun, saya juga yakin bahawa semua cadangan cadangan ini tidak akan dilaksanakan.
Orang yang dalam ketakutan selalunya tidak dapat berfikir dengan wajar dan inilah keadaan sebenar Parti Keramat ini.
Biarlah si lunchai lompat dengan labu-labunya.
Sandwiched between makhluk halus and Dr. Mahathir
Posted: 19 Jul 2010 11:11 PM PDT
MPH Best-Sellers List for Week Ending July 18, 2010
Local Author
1.
Perubatan Islam Menangkis Kejahatan Makhluk Halus
by Sharhan Shafie, Fakhrul Ridzha Abd Rahman
2.
Rojak : Bite-Sized Stories
by Amir Muhammad
3.
Through My Lenses
by Mahathir Mohamad
4.
Indahnya Hidup Bersyariat (Panduan Fardu Ain Lengkap Bergambar)
by Dato' Ismail Kamus & Mohd Azrul Azlen
5.
Palestin tak Pernah Gentar! Fatwa Kontemporari dan Penyelesaiannya (Memburu Menang atau Syahid)
by Zulkifli Mohamad Al-Bakri; Fatimah Syarha Mohd Noordin
6.
Mama Saya Lapar
by Wardina Safiyyah
7.
Kaum-Kaum Yang Pupus
by Harun Yahya
8.
Pemilik Cintaku Setelah Allah dan Rasul
by Fatimah Syarha Mohd Noordin
9.
The Secrets of a Young Millionaire: How to Build a Successful Multi-Million Dollar Business from Nothing, Even During an Economic Downturn
by Ray Ling
10.
Bila Allah Menduga Kita
by Syed Alwi Al-Atas
Beras Organik Tok Guru, Dibawa Ke China?
Posted: 19 Jul 2010 10:13 PM PDT
Pameran Laksamana Cheng Ho dan
Perdagangan Antarabangsa China
yang akan berlangsung di Kota Bharu
pada 5-10 Oktober ini
yang
akan berlepas ke China di KLIA hari baru-baru ini.
"Beras Organik Tok guru." Jawab seorang dari mereka.
Terfikir saya, takkan di China tak ada benda-benda macam ini.
Padi organik ialah padi yang disahkan oleh sebuah badan bebas, untuk ditanam dan diolah menurut standard 'organik' yang ditetapkan. Walau tidak ada satupun definisi untuk 'organik', kebanyakan definisi memiliki elemen umum.
Misalnya, 'organik' sebagaimana digunakan pada kebanyakan tanaman sawah yang umumnya..
Satu
: Tidak ada racun serangga dan baja dari bahan kimia sintetis atau buatan yang telah digunakan.
Kedua
: Kesuburan tanah dipelihara melalui proses "alami" seperti penanaman tumbuhan penutup dan/atau penggunaan baja kandang yang dikompos dan limbah tumbuhan.
Ketiga
: Tanaman dirotasikan di sawah untuk menghindari penanaman tanaman yang sama dari tahun ke tahun di sawah yang sama.
Keempat
: Pergantian bentuk-bentuk bukan kimia dari pengendalian hama digunakan untuk mengendalikan serangga, penyakit dan gulma. misalnya serangga yang bermanfaat untuk pemangsa hama, jerami setengah busuk untuk menekan gulma, dan lain-lain.
SRI amat menekankan aspek pengurusan tanah secara berhemah, memastikan kesuburan tanah, dan ekosistem, serta sifar baja kimia dan sifar racun. Taman Organik Tunjung ini dimulakan pada awal 2009 dan mendapat perhatian khas daripada YAB Tuan Guru Mursyidul Am.
Seorang pejuang makanan organik dari Tasek Malaya, Bandung, Indonesia, Pak Aep Saepudin, 43, didatangkan khas untuk menjadikan cita-cita ini menjadi realiti. Pak Aep, sejak enam bulan lalu, secara sepenuh masa menghidupkan kembali tanah yang telah mati terbiar ini dan kini mula memberikan hasil. Terbukti, selepas empat bulan ditanam, mulai minggu ini sawah itu mengeluarkan hasil padi organik pertama di Kelantan.
Gambar: Pak Aep, pejuang dari Indonesia ini menunjukkan baja organik (mol) yang disediakannya. Ia dibuat dari bahan buangan dapur.
Kerana kaedahnya yang mesra alam, ikan dan siput menumpang hidup di bendang berkenaan sebagaimana lazimnya yang terdapat di bendang-bendang sebelum penggunaan baja dan racun kimia.
Baja organik yang diadun sedemikian rupa dari bahan terbuang seperti najis haiwan, daun kelapa dan berbagai lagi dapat mengembalikan keseimbangan ekosistem yang terjejas akibat pencemaran baja kimia dan racun.
Menteri Besar Kelantan Tuan Guru Datuk Nik Abdul Aziz Nik Mat, yang berkesempatan menziarahi kawasan perintis projek penanaman padi tersebuk begitu kagum dengan kesuburan pokok berkenaan. Malah benih padi yang ditanamnya sendiri sebelum ini juga semakin subur dan menghijau.
Tuan Guru berkata, dengan penggunaan baja organik banyak memberi kelebihan pada tumbuhan khususnya padi kerana ianya bebas dari racun.
"Apabila air dan udara tidak beracun, ikan ikan dapat menumpang hidup di bendang berkenaan, saya tengok sendiri keca (spesis siput) juga sudah ada begitu juga belut.
"Jadi apa tujuan kita masih menggunakan baja kimia yang banyak mendatangkan kemudaratan sehingga mematikan alam flora dan faunanya," soalnya.
Menurutnya, beliau begitu seronok melihat pohon padi yang begitu subur menghijau di bendang berkenaan. Sehubungan itu, beliau bercadang supaya petani di setiap jajahan di negeri itu datang melihat sendiri projek perintis yang diadakan di Dun Salor itu sebagai bahan ilmu untuk mereka khususnya di kawasan penanaman padi seperti di Tumpat dan Pasir Putih.
Berdasarkan kejayaan penanaman padi berkenaan, tiada sebab usaha penggunaan penanaman padi secara ini digunakan oleh petani di seluruh Kelantan. Katanya, beras yang dihasilkan dari baja organik juga dijamin lebih selamat berbanding baja dari bahan kimia.
"Mengikut kajian kesihatan juga penyakit pelbagai jenis yang dihadapi oleh manusia sekarang akibat penggunaan bahan kimia dalam pemakanan.
"Bila pokok padi dibajai dengan kimia, padi akan menghasilkan beras dari bahan kimia, udara yang beracun, tak fasal fasal kita terlibat dengan racun,"ujarnya lagi.

Produk "organik" terutama di pasar-pasar maju biasanya menerima harga yang lebih tinggi. Produk organik juga sering dianggap sebagai memiliki manfaat kesehatan yang lebih besar.
Sesi pagi muktamar dimulakan dengan ucapan dasar presiden PAS pagi Jumaat , 11 Jun 2010, diakhiri dengan penyampaian cenderamata 'Beras Tok Guru' dari YAB Tuan Guru Dato Mursyidul Am PAS kepada YB Dato Seri Presiden. Turut menerima ialah YB Dato Seri Anwar Ibrahim, penasihat PKR dan YB Sdr Lim Kit Siang dari DAP.
Begitulah kisah Beras Tok Guru. Teringat saya semasa kecil-kecil dulu, bermain di sawah menghijau di kampung, ikan-ikan haruan, keli, sepat dan belut berenang riang di bendang sementara menunggu padi masak. Waktu itu peluang anak-anak muda cari wang 'mengelau (memancing guna galah panjang bergerak-gerak dan berpindah tempat)'. Namun keindahan bendang sebegitu kini sudah tiada lagi.

Kerana sawah-sawah kini telah diserang racun, baja dan bahan-bahan kimia. Musnah segala binatang-binatang kecil yang menyuburkan tanah. Kini al-hamdulillah Kelantan sudah memulihkan kembali sistem mesra alam itu sepenuhnya. Itulah sistem organik. Tiada lagi racun rumpai dan serangga digunakan. Malah baja kimia juga tidak digunakan. Untuk menghadapi ulat, pepatung pula dijinakkan. Katak-katak juga dijinakkan untuk hadapi serangga. Manakala untuk menghadapi tikus, burong hantu atau helang digunakan.

Jadi, "Mengapa Beras Tok Guru ini dibawa ke China?" Saya tanya lagi.
"Untuk kajian awal" Jawab yang menjawab tadi.

Sekian dulu catatan kali ini. Bersambung, insya Allah.

Ibnu Hasyim Catatan Perjalanan China 11
alamat e-mail: ibnuhasyim@gmail.com
KL Julai 20, 2010
Berkunjunglah ke...
Pameran Laksamana Cheng Ho dan
Perdagangan Antarabangsa China
yang akan berlangsung di Kota Bharu
pada 5-10 Oktober tahun ini.
Anda semua dijemput hadir dan dapatkan Beras Organik Tok Guru!
Siri ini...
Posted: 19 Jul 2010 11:18 PM PDT
DI RANJANG MALAM
(buat para pencabul malam)
malam ini, bulan membacakanku
puisi berahi tanpa kata –
sekalian maknanya keciciran
dalam carikan selimut mimpi
disulam dengan bintang-bintang
dalam terang, hilang. sayang.
"kitakah nara pidana yang
terdiam dan berdiam diri?"
kepada bulan aku bertanya bila
bertelanjang di ranjang malam.
ketahuilah –
akulah sang pemburu cinta
sedang disetubuhi nista!
Hazwan Ariff Hakimi
Welwyn Garden City, UK
27 Mac 2010
Sastera.Net Edisi 9, Januari-Jun 2010
Posted: 19 Jul 2010 11:39 PM PDT
Sudah daftar belum? Program Pendaftaran Pemilih yang telah berlangsung pada 3 dan 4 Julai yang lalu disambut baik dari masyarakat setempat dan yang datang dari jauh. Saya berharap program seperti ini tidak harus dikecualikan pada program-program pendaftaran pemilihan tertentu tetapi patut dijadikan sesuatu inisiatif yang penting untuk menyuarakan hak kita sebagai warganegara Malaysia dan memberi ruang untuk menyuarakan dan menggunakan hak tersebut.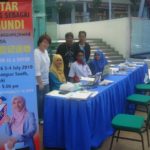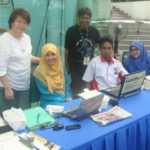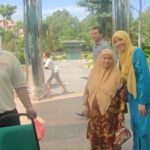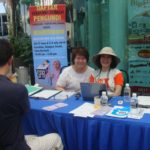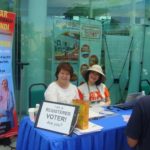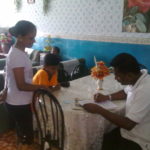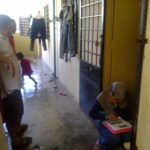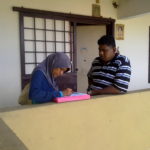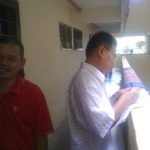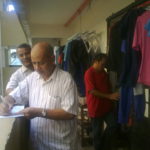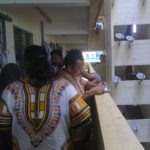 Selain daripada program pendaftaran pemilihan, pejuang -pejuang PKR Lembah Pantai telah turun padang di PPR Sri Anggerik Jalan Klang Lama untuk membuat pendaftaran Pengundi baru pada 27hb Jun 2010 jam 11am.
Harapan saya adalah semua yang belum berdaftar, marilah sama-sama mendaftar dan menggunakan hak anda untuk memastikan integriti dan tadbirurus baik kerajaan, ada didalam tangan anda. Suara rakyat, suara keramat!
Tempat-tempat berdaftar dapatkan di sini
Posted: 19 Jul 2010 11:13 PM PDT
[1]
Dalam fiqh, Ada tiga istilah penting sebelum bincang bab minyak. Iaitu ma'adin, rikaz dan kanz.
Ma'adin bermakna galian yang wujud dalam perut bumi secara semula jadi. Kanz pula adalah, harta-harta yang ditanam dalam perut bumi oleh orang-orang terdahulu, sama ada ditanam orang islam atau orang bukan islam.
Dalam mazhab hanafi, rikaz dan ma'adin adalah benda yang sama. Ada ulama lain pula [seperti syafie] membezakan antara ma'adin yang ditempa dengan api [seperti emas dan perak] dengan ma'adin yang berbentuk cecair, seperti minyak.
walaubagaimana pun, semua perbedaan yang dikemukakan tidak disandarkan kepada nas yang sorih, tetapi disandarkan kepada qiyas.
[2]
Ulama berselisih dalam menentukan hokum minyak, apakah dibawah maksud rikaz atau dibawah maksud maadin.
Dalam mazhab maliki, hokum minyak dibawah katagori ghanimah atau fai'. Dengan kata lain, minyak yang dijumpai bukan kepunyaan individu tertentu, tetapi ia adalah milik kerajaan.
Firman Allah;
مَا أَفَاءَ اللَّهُ عَلَى رَسُولِهِ مِنْ أَهْلِ الْقُرَى فَلِلَّهِ وَلِلرَّسُولِ وَلِذِي الْقُرْبَى وَالْيَتَامَى وَالْمَسَاكِينِ وَابْنِ السَّبِيلِ كَيْ لَا يَكُونَ دُولَةً بَيْنَ الْأَغْنِيَاءِ مِنْكُمْ
Maksudnya;
" Apa saja harta rampasan (fai-i) yang diberikan Allah kepada RasulNya (dari harta benda) yang berasal dari penduduk kota-kota maka adalah untuk Allah, untuk Rasul, kaum kerabat, anak-anak yatim, orang-orang miskin dan orang-orang yang dalam perjalanan, supaya harta itu jangan beredar di antara orang-orang kaya saja di antara kamu."
(Surah Al-hasyr : 7)
Adapun dalam mazhab selain Maliki [seperti hanafi], mereka berpendapat bahawa minyak diketemui adalah dibawah maksud rikaz. Dengan makna, ia adalah kepunyaan individu yang minyak berada ditanahnya, ataupun milik orang yang berjumpa minyak tersebut.
Ini kerana, menurut pendapat mereka, seseorang yang mempunyai sebidang tanah, maka semua kandungan dalam tanahnya juga adalah miliknya.
Dalil mereka adalah, sabda nabi SAW;
مَنْ أَخَذَ مِنْ الْأَرْضِ شَيْئًا بِغَيْرِ حَقِّهِ خُسِفَ بِهِ يَوْمَ الْقِيَامَةِ إِلَى سَبْعِ أَرَضِينَ
Maksudnya;
"barangsiapa yang sedikit tanah orang lain tanpa hak, maka Allah akan membebaninya dengan tujuh lapis bumi " [al-bukhari : 2274]
Justeru, mereka berpendapat minyak dibawah maksud rikaz, dan pemilik minyak wajib membayar zakat.
Dalil mereka adalah hadis, dari Abu Hurairah, bahawa Nabi SAW bersabda;
فِي الرِّكَازِ الْخُمُسُ
Maksudnya;
"pada harta rikaz, [zakatnya] satu perlima [20%] " [al-bukhari : 1403]
Ada pendapat ulama mengatakan, bahawa rikaz adalah nas yang khusus, dan fai' dan ghanimah adalah umum nas. Ini kerana, dalam nas yang menyebut fai, ghanimah dan rikaz, kesemua kiraannya, orang yang mendapat manfaatnya adalah 1/5.
Seperti hukum fai' dari surah al-hasyr ayat ke 7, yang menyebut bahawa 1/5 yang menerima manfaat adalah, [1] Allah dan rasul [kerajaan/maslahah umat], [2] ahli qurba, [3] orang-orang miskin, [4] anak-anak yatim, dan [5] Ibnu sabil.
Dan juga firman Allah;
وَاعْلَمُوا أَنَّمَا غَنِمْتُمْ مِنْ شَيْءٍ فَأَنَّ لِلَّهِ خُمُسَهُ وَلِلرَّسُولِ وَلِذِي الْقُرْبَى وَالْيَتَامَى وَالْمَسَاكِينِ وَابْنِ السَّبِيلِ
Maksudnya;
"Ketahuilah, sesungguhnya apa saja yang dapat kamu peroleh sebagai rampasan perang, maka sesungguhnya seperlima untuk Allah, Rasul, kerabat Rasul, anak-anak yatim, orang-orang miskin dan ibnussabil"
(Surah Al-Anfal : 41)
[3]
Dalam Islam, pemerintah tidak mempunyai kuasa mutlak terhadap kerajaan yang diperintahnya, sebaliknya mereka sekadar sebagai "khalifah fi Al-Ard".
Firman Allah;
وَإِذْ قَالَ رَبُّكَ لِلْمَلَائِكَةِ إِنِّي جَاعِلٌ فِي الْأَرْضِ خَلِيفَةً
Maksudnya;
"Ingatlah ketika Tuhanmu berfirman kepada para Malaikat: "Sesungguhnya Aku hendak menjadikan seorang khalifah di muka bumi."
(Surah Al-Baqarah : 30)
Dengan perkataan lain, pemerintah sekadar menjaga dan mengurus amanah rakyat, bukan mereka boleh melakukan sewenang-wenangnya.
Justeru, apabila dalam sesuatu kerajaan itu terdapat minyak, sudah pasti tugas pemerintah adalah mengurus minyak itu mengikut kepentingan dan kemaslahatan rakyat, sepertimana yang ditekankan oleh Allah dan Rasul.
Dengan perkataan lain, sebarang tindakan dan keputusan kerajaan terhadap minyak adalah, untuk memberi kebaikan dan keuntungan kepada rakyat, bukan mendatangkan kemudharatan terhadap mereka.
Kaedah fiqh ada menyebut;
تصرف الإمام منوط بمصلحة راعيته
Maksudnya;
"tindakan seseorang penguasa sentiasa untuk kepentingan rakyatnya"
Dan firman Allah;
الَّذِينَ إِنْ مَكَّنَّاهُمْ فِي الْأَرْضِ أَقَامُوا الصَّلَاةَ وَآَتَوُا الزَّكَاةَ وَأَمَرُوا بِالْمَعْرُوفِ وَنَهَوْا عَنِ الْمُنْكَرِ وَلِلَّهِ عَاقِبَةُ الْأُمُورِ
Maksudnya;
"(yaitu) orang-orang yang jika Kami teguhkan kedudukan mereka di muka bumi niscaya mereka mendirikan sembahyang, menunaikan zakat, menyuruh berbuat ma'ruf dan mencegah dari perbuatan yang mungkar; dan kepada Allah-lah kembali segala urusan."
(Surah Al-Haj : 41)
Dalam ayat ini, Allah SWT menyebut bahawa mereka yang diberikan kuasa ini melaksanakan tugasan amar ma'ruf dan nahi mungkar. Antara maksud Kedua-dua perkara ini adalah, memberi kemaslahatan kepada rakyat, dan berusaha semampu mungkin menolak sebarang kemudharatan terhadap rakyat.
Justeru, dalam mengurus minyak ini, hendaklah dipastikan ia dapat memberi kemaslahatan kepada rakyat, disamping tidak tertimpa mudharat kepada mereka.
[4]
Timbul masalah pengurusan minyak supaya dilihat lebih cekap. Justeru, ia perlu dikelolakan oleh sesuatu syarikat tertentu, agar ia dilihat lebih memberi kesan yang baik kepada rakyat.
Justeru, sebagai kerajaan yang bertanggungjawab, mereka menubuhkan syarikat-syarikat swasta untuk mengurus perkara ini.
Dalam islam, penswastaan itu dilihat dari dua sudut, iaitu [1] penswastaan secara pemilikan [iqta' tamlik], dan [2] penswastaan pengurusan [iqta' intifa'].
Adapun minyak pula, ia bukan milik individu tertentu, tetapi ia adalah milik rakyat secara umum.
Sabda nabi SAW;
الْمُسْلِمُونَ شُرَكَاءُ فِي ثَلَاثٍ فِي الْمَاءِ وَالْكَلَإِ وَالنَّارِ وَثَمَنُهُ حَرَامٌ
Maksudnya;
"orang islam itu berkongsi pada tiga perkara, air, rumput dan api. Harganya juga haram " [ibnu majah : 2463]
Ada ulama kata, minyak diqiaskan kepada api, kerana minyak adalah bahan bakar. Ada ulama lain pula mengatakan, minyak diqiaskan dengan rumput, kerana ia sebagai 'makanan' kenderaan di zaman moden ini.
Dengan maksud, minyak salah satu perkara yang dikongsikan bersama, yang tidak boleh dimonopoli oleh individu tertentu. Justeru, dengan hadis yang dikemukakan ini membawa maksud minyak tidak boleh diswastakan secara pemilikan [iqta' tamlik], tetapi yang dibenarkan adalah penswastaan pengurusan [iqta' intifa'].
Dengan maksud, sebagai kerajaan yang memerintah, untuk memajukan pengurusan minyak, dibenarkan untuk melantik mana-mana syarikat untuk mengurus minyak, bukan memberikan pemilikan minyak kepada syarikat tertentu.
[5]
Setiap perkara itu ada yang penting dan ada yang lebih penting. sesuatu perkara yang lebih penting, hendaklah didahulukan berbanding perkara yang penting. dan perkara yang penting, hendaklah didahulukan perkara yang tidak penting.
Dalam fiqh, timbangan perkara itu beralasan dengan tiga tingkatan, iaitu [1] Dharuriyyat, [2] hajiyat, dan [3] tahsinat.
Dharuriyat bermaksud, sesuatu tindakan yang tidak boleh tidak, perlu dilakukannya. Ia tidak boleh, tanpanya. Adapun hajiyat pula adalah, sesuatu yang ketiadaannya, kita boleh hidup lagi, tetapi dengan ketiadaannya itu boleh membawa kepada kepayahan dan kesusahan. Dan yang terakhir, iaitu tahsinat pula adalah, sesuatu yang menghiasi dan mencantikkan lagi kehidupan. Tanpa kewujudannya, ia tidak mendatangkan sebarang kepayahan, tetapi lebih bersifat hendak memberi penghormatan yang selayaknya.
Dari sudut minyak, apabila dilihat dari sudut kepentingannya. Ia dilihat dari dua sudut, iaitu dari sudut dharuriyat dan hajiyat.
Dari sudut Dharuriyat, minyak merupakan sumber kekuatan bagi sesuatu kerajaan dan rakyat. Adapun dari sudut hajiyat pula, ia merupakan sumber perniagaan yang boleh menambah kedudukan ekonomi sesebuah negara.
Justeru, minyak hendaklah didahulukan sebagai sumber kekuatan kerajaan dan rakyat. Adapun untuk diperniagakan dalam menambah kekuatan ekonomi negara, ia digunakan sebagai perkara yang kedua, iaitu sebagai menyokong kekuatan kerajaan sedia ada.
BIBLIOGRAFI
• Fiqh Al-Islami wa Adillatuh, Dr wahbah Az-Zuhaili
• Fiqh Awlawiyyat, Dr Yusuf Al-Qaradhawi
• Fiqh Zakat, Dr Yusuf Al-Qaradhawi.
• Fiqh Muamalat, Dr Abdurrahman Ritonga
• Daur Al-Qiyam wa Al-Akhlak Fi Al-Iqtisad Al-Islami, Dr Yusuf Al-Qaradhawi.
• Kemelut kenaikan harga minyak : kenapa kita tidak kembali kepada Islam, Zaharuddin Muhammad.
• Kerajaan pakatan rakyat dari kacamata Siyasah Syariiyyah, wan ji Al-bakistani
Sekian
P/S : artikle ini sebagai lontaran awal. Ia terbuka kepada wacana dan perbincangan. Ia tidak semestinya tepat, dan terbuka kepada kritikan dan perbincangan.
Wallahu 'Alam
Al-Bakistani
ustaz_bakistani@yahoo.com
- Sri Indah [b] Sg buloh
20 Julai 2010 * 2:11 petang
Bertongkat Di Padang Jarak Padang Tekukur
Posted: 26 Jun 2010 09:53 AM PDT
Selangor: Pemimpin UMNO Makan Pasir, Mike Tyson Entah Ke Mana
Posted: 19 Jul 2010 05:56 PM PDT
U
mno Selangor dilanda 'perang tonjol' pengaruh?
Selepas tewas teruk dalam pilihan raya umum 2008 tanpa diduga, puak-puak dalam Umno Selangor kini bekerja keras untuk menonjolkan pengaruh dan kekuatan masing-masing di kaca mata kepimpinan pusat.
Ahli-ahli Umno di peringkat Umno Selangor Umno berpecah kepada aliran Timbalan Pengerusi Badan Perhubungan Umno Negeri Selangor Datuk Seri Noh Omar dan bekas menteri besar Selangor, Datuk Seri Dr Mohd. Khir Toyo yang kini merupakan Ketua Pembangkang di Dewan Undangan Negeri.
Kedua-dua pemimpin ini bergerak bersendirian untuk menggerakkan usaha memperlekeh kerajaan negeri pimpinan Pakatan Rakyat bagi menarik perhatian Presiden Umno, Datuk Seri Najib Razak yang juga Pengerusi Perhubungan Umno Selangor.
Ia terbukti dalam isu pasir yang menjadi perhatian sejak awal minggu lalu.

Khir yang sebelum ini dipersalahkan atas kekalahan teruk Umno dan Barisan Nasional (BN) dua tahun lalu dan Noh pula kini anggota Kabinet persekutuan, dikatakan cuba memperkukuhkan kedudukan mereka sebagai bakal menteri besar jika BN kembali berkuasa di Selangor.

"Kelihatan kedua-dua bersaing satu sama lain untuk mendapatkan perhatian berbanding bekerjasama demi memperkukuh kekuatan Umno Selangor," kata seorang wakil rakyat peringkat negeri yang enggan namanya didedahkan.

Pemerhati pula berpendapat situasi yang pernah disaksikan di Kelantan selepas ia jatuh ke tangan PAS pada 1990 mula wujud di Selangor sekarang.

Kedua-dua pemimpin itu mencabar pentadbiran kerajaan negeri dengan mendakwa wujudnya penyelewengan dan penyalahgunaan kuasa dalam aktiviti perlombongan pasir di Selangor.

Khir dan Noh mendedahkan perkara itu dengan mengadakan sidang media berasingan baru-baru ini.

Bekas menteri besar membawa pemberita ke Kampung Bukit Changgang di Dengkil pada 11 Julai untuk mendedahkan perlombongan pasir haram, yang menurutnya menjejaskan Paya Indah Wetlands.

Bagaimanapun anak syarikat pasir kerajaan negeri Kumpulan Semesta Sdn Bhd menafikan dakwaan itu.

Dua hari kemudian Noh pula menyewa sebuah helikopter untuk melihat sendiri kawasan perlombongan pasir di kawasan Kuala Langat dan Batang Berjuntai dari udara.

Kedua-dua pemimpin itu menafikan wujudnya keretakan dalam hubungan mereka.

Ketua Penerangan Umno Selangor Umno, Abdul Shukor Idrus juga menafikan wujudnya masalah di antara Noh dan Khir.

"Kedua-dua mereka masih kawan dan tiada sebarang masalah," kata Ahli Dewan Undangan Negeri Kuang ini kepada The Malaysian Insider.

Bagaimanapun Noh dan Khir bertungkus lumus untuk membuktikan bahawa mereka masih relevan di arena politik domestik, khususnya di kaca mata Najib selaku Perdana Menteri dan Pengerusi BN.

Noh, yang juga Ahli Parlimen Tanjung Karang, juga memperoleh sokongan yang dinikmati Khir di kalangan wakil rakyat Umno di Dewan Undangan Negeri Selangor.

Barisan 19 wakil rakyat itu dikatakan berpecah dua masing-masing kepada Khir dan Noh.

Sementara waki rakyat lama memihak kepada Khir atas alasan menikmati sokongan daripada pentadbirannya sebelum ini, yang baki menunggu pengesahan Najib dalam menentukan bakal kepimpinan negeri Umno-BN.

Mereka melihat Noh akan mengetuai negeri jika BN kembali bertapak di Selangor.

Di sebalik persaingan itu, Umno Selangor juga berhadapan dengan krisis baru ekoran ada usaha meminta bekas menteri Tan Sri Muhammad Muhd Taib, dari 1986 hingga 1997, agar mengosongkan jawatan ketua Umno Kelana Jaya.

Bekas naib presiden Umno ini yang mesra dikenali sebagai "Mat Tyson" masih memiliki pengaruhnya dan ia telah diperlihatkan ketika pilihan raya kecil kerusi Hulu Selangor April lalu.

Bagaimanapun Abdul Shukor mengetepikan tekanan dan teguran beberapa pihak mengenai kedudukan Muhammad dengan berkata, beliau kini dalam peringkat "separa persaraan", cuma belum lagi membuat pengumuman rasmi.

"Beliau telah pun menurunkan tanggungjawab peringkat bahagian itu kepada timbalannya Datuk Yahya Bujang," katanya.

Turut mendapat perhatian ramai ialah kedudukan Ahli Dewan Undangan Negeri empat penggal, Datuk Mohamad Satim Diman.

Muncul spekulasi bulan lalu yang mengatakan wakil rakyat Sri Serdang itu akan melepaskan kesemua jawatan politik.

Ketidakhadiran Setiausaha Perhubungan Selangor juga menimbulkan spekulasi dengan sesetengah blog mendakwa beliau sudah tidak berupaya untuk memberi khidmat sebagai pemimpin Umno dan wakil rakyat.

Bagaimanapun minggu lalu, Satim menafikan yang beliau akan melepaskan kesemua jawatannya.

Pun begitu, masih wujud rasa tidak puas hati di kalangan orang ramai mengenai peranan ahli politik veteran ini, yang mempertahankan kerusinya dengan majoriti 45 undi pada 8 Mac 2008.

"Sebagai ketua BN Puchong beliau tidak pernah memanggil mesyuarat sejak 2008 dan beliau tidak kelihatan di kawasan," kata Ketua MIC Puchong Awtar Singh.

Awtar, yang satu ketika dulu pembantu khas Satim menambah, ahli politik itu telah gagal dalam tanggungjawab sebagai wakil rakyat pembangkang.

"Beliau telah gagal dalam menyuarakan kelemahan kerajaan Pakatan," kata beliau kepada The Malaysian Insider.

Bagaimanapun Timbalan Ketua Umno Puchong Datuk Radin Mokthar sebelum ini telah menafikan wujudnya masalah dengan kepimpinan Satim, sebaliknya mengendalikan urusan parti seperti biasa. -TMI



Kehilangan Muhd Taib timbul tanda-tanya

Kehilangan Ketua Umno Bahagian Kelana Jaya Tan Sri Muhammad Muhamad Taib dari menghadiri aktiviti pergerakan , terutama bahagian Kelana Jaya terus menimbulkan tanda-tanya kepada parti Umno.

Anggota Majlis Tertinggi Umno Dr Mohd Puad Zarkashi berkata, sebagai pemimpin yang pernah menjawat jawatan tertinggi parti dan juga pernah mentadbir negeri Selangor dan Pusat, perlu memberikan contoh terbaik supaya boleh dicontohi orang lain.

Beliau berkata, tindakan Muhammad yang dilaporkan dua kali tidak menghadiri mesyuarat bahagian serta tidak pernah menghadiri mesyuarat perhubungan Umno negeri yang dipengerusikan oleh Presiden parti Datuk Seri Najib Tun Razak menunjukkan kegagalannya memberi komitmen terhadap kerja dan melaksanakan tanggungjawab.

"Taib telah beri contoh buruk sebagai seorang pemimpin yang begitu berpengalaman, dan juga contoh terburuk dari segi kepimpinan apabila dilihat tidak mengambil peduli tanggungjawab sebagai ketua bahagian, sama ada untuk menghadiri mesyuarat atau menjalankan sebarang aktiviti," katanya.

Muhammad atau lebih dikenali dengan panggilan Mat Taib merupakan Menteri Besar Selangor dari 1986 hingga 1997, dan Menteri Pembangunan Luar Bandar dan Wilayah hampir setahun dari Mac 2008 hingga April 2009, adalah juga bekas naib presiden Umno dan bekas pengerusi badan perhubungan Umno Selangor serta bekas ketua penerangan Umno, didakwa tidak aktif dalam politik sejak kalah dalam pertandingan merebut jawatan timbalan presiden Umno pada Mac tahun lepas.

Mohd Puad yang juga timbalan menteri pelajaran berkata, Muhammad juga dilaporkan tidak memberikan kerjasama semasa pilihan raya kecil Parlimen Hulu Selangor baru-baru ini.

"Janganlah hanya dengan sedikit kekecewaan kita bertindak keterlaluan sehingga sikap yang ditunjukkan lebih buruk daripada mereka yang tidak berjawatan tetapi tetap komited dalam perjuangan," jelasnya.

Tambah beliau, isu permasalahan Muhammad Taib ini akan dibawa ke pengetahuan mesyuarat Majlis Tertinggi Umno (MT) dalam masa terdekat agar satu penyelesaian segera dapat dilakukan.

Beliau berkata MT tidak boleh membiarkan perkara tersebut berlarutan di mana keputusan segera mengenai kedudukan Muhammad sebagai Ketua Bahagian perlu diputuskan demi kebaikan bersama.

"Saya akan bawa isu ini ke mesyuarat MT terdekat dan terserahlah kepada Jawatankuasa Pengurusan parti untuk menentukannya tetapi yang pasti perlu ada keputusan apakah langkah yang perlu diambil bagi menangani masalah itu, apatah lagi Umno dan Barisan Nasional (BN) kini menjadi pembangkang di Selangor," katanya.

Kedudukan Muhammad sebagai Ketua Umno Bahagian Kelana Jaya mula dipersoalkan apabila baru-baru ini terdapat saranan daripada anggota bahagian itu agar beliau melepaskan jawatannya dengan segera kerana gagal menunjukkan komitmen terhadap kerja-kerja parti.

Muhammad Taib juga dikatakan gagal mengetuai parti dalam merealisasikan semua objektif dan fungsi yang ditetapkan.-FMT
Energy and Global Warming News for July 19: The incredible shrinking solar cell; Wind farms generating energy and jobs in Iowa; Simple efficiency measures could slash UK emissions up to a third
Posted: 19 Jul 2010 11:33 AM PDT
The incredible shrinking solar cell
The next generation of solar cells will be small. About the size of lint. But the anticipated impact: That's huge.

Some of these emerging electricity-generating cells could be embedded in windows without obscuring the view. Engineers envision incorporating slightly larger ones into resins that would be molded onto the tops of cars or maybe the roofs of buildings. One team of materials scientists is developing microcells that could be rubber-stamped by the millions onto a yard of fabric. When such cells shrink in size — but not efficiency — it becomes hard to imagine what they couldn't electrify.
"The idea is to develop ubiquitous solar power," says Greg Nielson of Sandia National Laboratories in Albuquerque. Foldable and moldable modules crammed full of photovoltaic cells could directly power devices or recharge batteries. "You can imagine putting them onto every surface," he says. "Your cell phone, laptop, backpack, tent — whatever."
… Most photovoltaic devices today are crafted from rigid wafers of costly silicon. At 20 micrometers thick, Sandia's little cells are less than 10 percent as chunky as the ones used in conventional photo­voltaic devices. "And because ours are not just thin, but small laterally, we can do interesting tricks with them optically," Nielson says. For instance, his group has begun studding minute refractive lenses into glass or plastic plates. Each lens concentrates sunlight onto a solar cell, nearly as small as a pinpoint, that sits directly below.

Silicon is needed only at the focal point of each lens, further diminishing the required quantity to about 1 percent of what's needed per unit of light-collecting area with commercial photovoltaics. "So silicon is no longer the dominant cost, but a negligible one," Nielson says….

"Right now the solar industry is kind of in a race to bring costs down to $1 per watt," Nielson says. "From our cost models, it looks like we can get well below that with high-volume production." But that's a ways off, he concedes, since his team has only just begun networking individual glitter cells to make coordinated modules.
Government incentives give solar energy a boost
Back in March, Shelley Cohen and Mike Gala sent out a request to contractors to submit proposals on their project: to have solar panels installed on the roof of their colonial home in the District. Four companies responded, but one stood out: Astrum Solar.

"We were looking for the most comprehensive proposal and that's what we found with Astrum," said Cohen, a renewable energy project developer at Ameresco. "Astrum offered a full turnkey [approach]. They do the interconnection, the install and take care of the energy credits."

Last week, Astrum Solar, which is based in Annapolis Junction, completed the installation of an 11.96 kilowatt system on the couple's 1,100-square-foot house — the largest residential system in D.C. The company says the 52 photovoltaic panels should generate 13,754 kilowatt hours of electricity a year, meeting 75 to 85 percent of the home's electricity needs.

The Cohen and Gala project is one of 500 installations Astrum has slated for completion this year, according to the company's president, Vadim Polikov. "The solar market is incredibly vibrant and exciting," he said. "The market, especially in the U.S., has probably tripled in size just about every year."
Photos Reveal Receding Himalaya Glaciers
"There's a lot of people who either don't understand climate change that well and the effects that it's having, or they want to deny the effect it's having. These pictures are worth a thousand words. We haven't done anything to them except print them."

David Breashears, a senior fellow with the Center on U.S.-China Relations, referred to the exhibition, "Rivers of Ice: Vanishing Glaciers of the Greater Himalaya," which opened this week at the Asia Society in Manhattan. Mr. Breashears is best known for directing the Imax film, "Everest." In the exhibition, pictures taken as early as 1899 are placed alongside recreations by Mr. Breashears, who photographed the same places from precisely the same vantage, beginning in 2007.

One of the earlier photographers whose trail Mr. Breashears followed was George Leigh Mallory, the man behind the famous response to the question, Why keep climbing? "Because it's there."
Is the Tide Turning on Deforestation?
For decades, logging has eaten away at the Brazilian Amazon, often called the "earth's lungs" for its ability to generate vast amounts of oxygen through photosynthesis. Experts estimate that roughly 20 percent of the rain forest has been destroyed, with much of it turned into ranchland or farms. Other primeval forests around the world, from Indonesia to Cameroon, are similarly threatened.

Now signs are growing that international efforts to clamp down on illegal logging and strengthen timber harvesting regulations are succeeding in slowing the destruction of these forests.

In Brazil in particular, an overhaul of logging laws and a new zeal in enforcement have led to a significant drop not only in illegal logging but also in overall deforestation rates in the Amazon, according to satellite data from Brazil's National Institute for Space Research.

Bob Walker, a professor of geography at Michigan State University and an expert on deforestation in the Amazon, witnessed the crackdown on illegal logging during a recent trip into an area of once-rampant deforestation – Brazil's so-called soy highway, where large swaths of forest have been transformed into soybean fields in recent decades.
Alaskan glacier detaches itself from seafloor, goes rogue
An Alaskan glacier has lost its footing with the seafloor and is floating in the ocean, new first-of-their-kind observations show.
The observations have implications for predicting the sea level rise that could accompany global warming and the melting of glaciers around the world.

Glaciers are huge rivers of ice formed when snow and ice accumulate over hundreds and thousands of years. They are found at the Earth's poles and in some mountain ranges. These icy rivers move slowly over time, some eventually dumping ice chunks into the sea, a process known as calving — a leading source of additional water for the world's oceans.

"It's like a big conveyor belt pushing the ice out to the sea," said glaciologist and team member Shad O'Neel of the U.S. Geological Survey in Anchorage, Alaska.

Some glaciers are what are called "grounded," meaning they rest on the ocean floor, while others float on top of the ocean waters as they run into the sea.
Wind Farms Generating Energy and Jobs in Iowa
In Cedar Rapids, hundreds of workers have found employment with Clipper Turbine Works, one of many forward-looking companies found these days in Iowa's "Wind Belt." Clipper has emerged from what was the faint memory of the heavy manufacturing business, which up until recently had been shifting overseas. Those who once worked with manufacturers of printing presses and coal trucks are being reborn in this new economy and its need for clean energy.

In recent years, public perception of wind-generated power has shifted from a research and development project to a realistic source of electricity. Iowa has taken advantage of this new growth and is now seen as one of the national leaders in wind energy.

But how has this industry become such a mainstay in Iowa, and how have corporations taken advantage of new opportunities?

Companies have flocked to Iowa to establish plants that would, in effect, supply the Wind Belt with turbines and jobs. One of these companies is TPI Composites, which built a plant in Newton in 2009 and has already tripled their staff to over 500. According to spokeswoman Marcia Scott, TPI's Newton plant is contracted to produce turbine blades for GE Energy. GE then distributes the finished turbines throughout the country.
Virginia makes pitch for offshore winds project
Virginia is making the case to the federal government that it's a great place to put offshore wind turbines to the test with a $60 million to $80 million demonstration center.

The state made the pitch this week to the U.S. Department of Energy, which is considering proposals to develop a center where wind turbines would undergo engineering and operational tests. The proposed Virginia test location is in the Hampton Roads area.

While offshore winds have been used widely and for many years in Northern Europe, the U.S. this year approved its first offshore wind farm, in Massachusetts. Besides lagging in technology and manufacturing facilities, the U.S. wind industry will face different climate conditions.

The demonstration project would place fixed offshore wind turbines in three locations in shallow to intermediate waters. They would be located at the Monitor-Merrimac Memorial Bridge-Tunnel, near the Chesapeake Bay Bridge Tunnel and near the Chesapeake Light in waters off the bay's entrance.
Scientists Estimate Impact of Temperature Change on Environment
If global temperatures rise, fueled by carbon-dioxide emissions, there will be long-term consequences in rainfall, crop production and wildfires, according to a new report issued Friday by the National Research Council, a nonprofit group that provides science-policy advice to the government.

Friday's report, put out by a panel of scientists from government agencies and academic institutions, attempts to quantify the potential impact of temperature change on the environment. Carbon dioxide is the dominant gas linked to climate change and is known to linger in the environment. Not all scientists agree that man-made emissions are fueling a warming of the climate, but many are concerned about what carbon-dioxide output now could mean into the future.

The report estimates that for every one degree increase in global temperature, rainfall would rise or fall 5% to 10%, in different regions around the world, corn crops would be reduced by that same amount and the amount of area burned by wildfires will increase two to fourfold.

In order to stabilize the amount of carbon in the environment, emissions need to be reduced more than 80% from peak levels, the group calculates. But even if the level was stabilized today, global temperature likely would increase by roughly two degrees from the carbon dioxide already in existence, according to Susan Solomon, chairwoman of the committee that wrote the report and a senior scientist at the National Oceanic and Atmospheric Administration.
Iraq War Veterans Join Environmentalists in the Oiled Gulf of Mexico
Robin Eckstein has a closer relationship than most of us to the long supply chains that brings oil from the well to the wheel. In 2007 she was an Army truck driver in Iraq, shipping fuel from Baghdad International Airport to the forward bases of American operations. The U.S. military is an oil-thirsty machine, and it was the job of troops in logistics, like Eckstein, to keep the occupation fueled. That meant driving miles every day in a fuel convoy through some of the most dangerous streets in the world.
"Every day when we left the airport, I was thinking, time to roll the dice," she said. "Would it be insurgents, an IED, something else? We were just a big, slow, vulnerable target."
To Eckstein—who made it home OK from her tour in Iraq—the epiphany was inevitable. If gas was still cheap in America it was in part because the U.S. military was paying to keep some level of stability in the Middle East. Oil had its hidden costs for the U.S., costs that weren't factored into the price of gas—one of which was the blood of young American soldiers. "It all really resonated with me," the 33-year-old said. "Why weren't we doing things in a more efficient way?"
Energy Secretary Emerges to Take a Commanding Role in Effort to Corral Well
Energy Secretary Steven Chu may hold a Nobel Prize in physics, but he has no training in geology, seismology or oil well technology. Nevertheless, he has stepped in repeatedly to take command of the effort to contain BP's runaway well, often ordering company officials to take steps they might not have taken on their own.

In early May, he suggested using gamma ray imaging to determine the condition of the well's blowout preventer, a move no one at the company had considered.

A few weeks later, he overruled some BP officials and ordered the company to stop the "top kill" effort, citing "very, very grave concerns" that it could backfire.

He insisted in late June that a tighter cap be installed on the leaking riser. And on Tuesday, over the strenuous objections of top BP officials, he ordered a 24-hour delay in plans to conduct a pressure test on the well, saying that more safety precautions and analysis were necessary.
N.J. firms pouring billions into wind, solar ventures
Investors chasing high returns like to get in early on the next big thing. For some pioneering firms in New Jersey, that means multimillion dollar bets on clean energy.

From Short Hills to Princeton, public and private companies are committing their own capital, or that of large investors, to building wind and solar farms and developing other types of renewable power, as well as smart-grid and energy-storage technologies.

Despite the worldwide recession, total venture capital and private equity investment in clean energy went up 24 percent in the first quarter of 2010, according to Bloomberg New Energy Finance.

In the past nine years, venture capital investment has grown from $350 million to more than $2 billion. The numbers are even larger when they include public market investment, corporate mergers and acquisitions and other types of investors.

"We continue to anticipate $180 to $200 billion in new investment in clean energy this year," said Michael Liebreich, chief executive of Bloomberg New Energy Finance.
Global temperatures rise to record levels
The world is enduring the hottest year on record, according to a US national weather analysis, causing droughts worldwide and a concern for US farmers counting on another bumper year.

For the first six months of the year, 2010 has been warmer than the first half of 1998, the previous record holder, by 0.03 degree Fahrenheit, said Jay Lawrimore, chief of climate analysis at the federal National Climatic Data Center.Period of a El Nino weather pattern is being blamed for the hot temperatures globally."We had an El Nino episode in the early part of the year that's now faded but that has contributed to the warmth not only in equatorial Pacific but also contributed to anomalously warm global temperatures as well," Lawrimore said.

Abnormally warm temperatures have been registered in large parts of Canada, Africa, tropical oceans and parts of the Middle East.
Don't let politics drive a nuclear-waste decisionTHINGS MOVE slowly in the realm of nuclear waste disposal. In 1982, the government claimed ownership of the nation's wastes and vowed to dispose of them in a central location. In 1987, it designated Yucca Mountain as that location. In 2002, the Energy Department deemed Yucca Mountain suitable, and Congress voted its approval.

But in January, President Obama declared that this was the one place America could not look to put its wastes.

The plan for a nuclear waste repository on Yucca Mountain is not dead yet, however. A three-judge Nuclear Regulatory Commission panel ruled last month that the Obama administration could not withdraw the application to license the Nevada site to store the nation's wastes. "Given the stated purposes of the Nuclear Waste Policy Act and the detailed structure of that legislation," the ruling read, "it would be illogical to allow DOE to withdraw the application without any examination of the merits . . . . ." The legislation does not give the energy secretary "the discretion to substitute his policy for the one established by Congress," it read.
Nations to seek clean energy cooperation
Energy ministers or senior officials from 21 nations are gathering in Washington, DC Monday for a two-day meeting aimed at finding ways to work together on clean energy amid an impasse in drafting a new climate change treaty.

The US Energy Department said the meeting will feature announcements of joint initiatives among the major economies, who together account for 80 percent of the world's gross domestic product.

US President Barack Obama's administration has made creation of green jobs a top priority.

Major economies have been at loggerheads over the shape of the next climate treaty, with developed nations seeking binding commitments from emerging economies such as China to cut carbon emissions blamed for global warming.

Clean energy has been considered one area of common interest. Obama signed a five-year, 150 million-dollar plan during a trip to China last year for the world's two biggest polluters to collaborate on developing electric cars and clean coal.

"The development of clean energy and energy-efficient technologies could spur the greatest economic opportunity of the 21st century," US Commerce Secretary Gary Locke said at the White House on Friday.
Britain trails China in dash to low-carbon economy, warns Tim Yeo
Britain and other western countries are in danger of being left behind by China which is investing "furiously" in low carbon technology, aiming to profit from tough climate change targets in the next 20 years, a leading Tory warns today.

Tim Yeo, the chairman of the Commons energy and climate change select committee, says China may deliberately be acting the "bad guy" to divert attention from preparations for a low carbon economy.

China faced international criticism last year for scuppering the Copenhagen climate change talks after Wen Jiabao, the prime minister, declined to attend the negotiations. Mark Lynas, a witness to the negotiations, accused the Chinese of wrecking the talks by insisting on an "awful" deal so western leaders would be blamed.

In a new book on climate change – Green Gold: The Case for Raising our Game on Climate Change – Yeo says the west needs to be careful about depicting China as the world's bête noir. China insisted at Copenhagen that an 80% cut in greenhouse gases emissions by 2050 should be taken out of the agreement.
Waste Britain: UK's emissions could be cut at flick of a switch
Simple measures such as turning electrical appliances off at the mains and installing energy-efficient lightbulbs could slash the UK's carbon dioxide emissions by about 40 megatonnes a year, or up to one third, according to new research which says that cutting electricity consumption is up to 60 per cent more effective than previously thought. Such basic lifestyle changes would be the equivalent of removing about 10 large gas-fired power stations from operation.

The calculations, which come from the highly regarded Grantham Institute for Climate Change at Imperial College London, suggest that the Government has vastly underestimated the potential savings from encouraging people to use less electricity.

Adam Hawkes, a visiting fellow at the Grantham Institute, told The Independent on Sunday yesterday that the Government misjudged potential greenhouse gas savings because it failed to allow for the fact that different types of power stations emitted different amounts of CO2. "The Government uses average emissions rates, but when you do have a small change in demand, it's the power stations that have a higher carbon intensity such as coal and gas that respond. So it's the emissions rates of those power stations that you should use to calculate how much you'd save [if you used less electricity], rather than an average that includes nuclear and wind power stations."
Brazil vows to continue clean energy push at summit
Brazil hopes to demonstrate its commitment to renewable energy, which currently provides half the country's power, at a clean energy summit in Washington this week, Energy Minister Marcio Zimmermann said Saturday.

"Brazil is committed to continuing its renewable energy grid and our plans for 2019 and 2030 maintain that characteristic," Zimmermann told AFP in an interview.

Energy ministers or senior officials from 21 major economies — who together account for 80 percent of the world's gross domestic product — will gather Monday and Tuesday in Washington at the initiative President Barack Obama's administration, which has made the creation of green jobs a top priority.

Brazil can "share its experience because there are many developing countries in South America and Africa that have the same resources and conditions as us, and can exploit them in the same manner," Zimmermann said.

More than 80 percent of Brazil's electric power comes from hydroelectric technology, and the country is also a leader in bioethanol production using cane sugar.

Environmental groups however continue to protest Brazil's approach to water use, arguing that the country should build smaller hydroelectric plants, rather than giant facilities that require unnatural flooding.
Most vulnerable nations pledge climate action
Six countries seen as most threatened by rising sea levels have vowed to cut their carbon emissions as a gesture of their commitment to fight global warming, the Maldivian government said Monday.

The countries, mostly low-lying nations, met over the weekend in the Maldives ahead of a UN climate change meeting in Mexico and pledged to drastically cut their emissions while pressing others to follow suit.

"Antigua and Barbuda, Costa Rica, Ethiopia, the Maldives, the Marshall Islands and Samoa all pledged to slash greenhouse gas emissions and pursue green growth and development," the government said in a statement.

The Maldives, which wants to be carbon-neutral by 2020, is one of the most vulnerable countries to a rise in sea levels because its low-lying islands and atolls would be submerged.

Ethiopia hopes to be carbon neutral by 2025, while the Marshall Islands has pledged to cut emissions by 40 percent by 2020, and Antigua and Barbuda by 25 percent. Costa Rica plans to go carbon neutral by 2021.

Being carbon neutral means offsetting emissions against other measures that help to reduce greenhouse gases in the atmosphere.
U.S. House Said to Consider Reducing Ethanol Subsidy
The U.S. House Ways and Means Committee has proposed reducing the tax credit that helps support the ethanol industry by 20 percent to cut spending, according to two people familiar with the matter.

Refiners and blenders would receive 36 cents for every gallon of ethanol blended into gasoline, down from the 45 cents they currently pocket, said the people, who declined to be identified because the proposal hasn't been made public. The tax credit expires this year and the committee is proposing to extend it a year.

Reducing the credit was a way to compromise with members of the committee who didn't want to extend the incentives, the people said, and it could be attached to a legislative package for so-called green jobs within the next three weeks. The bill would also extend the 54-cent tariff slapped on Brazilian imports for one year.
Obama to launch ocean initiative
President Obama on Monday is set to create a national stewardship policy for America's oceans and Great Lakes, including a type of zoning that could dramatically rebalance the way government regulates offshore drilling, fishing and other marine activities.

The policy would not create new regulations or immediately alter drilling plans or fisheries management. But White House documents and senior administration officials suggest it would strengthen conservation and ecosystem protection.

The initiative culminates more than a year of work by a federal Ocean Policy Task Force, which Obama established last year. After the task force releases its final recommendations, the president is expected to sign an executive order directing federal agencies to adopt and implement them.
Oh Armband, Where forth Art Thou?
Posted: 20 Jul 2010 05:00 AM PDT
How hard is it to find an armband strap for an MP3 player out there? Well, let me tell you just how hard it is. I bought myself an MP3 player a week or so ago. It was my first ever purchase of an MP3 player and though I may love gadgets, MP3 players were never on my list of wants.
Until recently that is. Ever since I started my running again, I found that i needed something to keep me company while I run. I mean, wifey has an MP3 player which she relies on exclusively to keep her company and motivate her while she runs and since it was working for her, I thought why not get one for myself.
So I went out and got myself one, not a fancy one mind, but a cheap little Philips one, something that would do just what I wanted it to do. I'm not that fussy about the sound quality and all that cos I really couldn't tell a good sound from a great one!
And after using it for close to a week, I thought getting myself an MP3 was one of the most ingenious things I ever did in a long while ... LOL! It more than kept me company for my runs, it actually made my runs seem effortless. I was able to go further and faster in my runs.
Of course, I didn't exactly download music into my player but a host of Star Trek audio books from the entire Star Trek universe that took me days and days to download. What to do, I'm a true and true Trekkie. Now these audio stories takes quite a while to finish and I wouldn't want to stop running until I came to the end of the stories which wasn't always the case cos I would really have to stop and get ready for work but it did help quite a lot in my running.
The thing is, I've been stuffing that player in my shorts pocket and it was pretty uncomfortable having it whack against my thigh ever time I took a step and the wires also posed a little problem of flapping every which way. I thought why not go and get one of those armband strap thingies and that would solve the problem. Or so I thought.
Little did I realize that it was almost impossible finding one of those armband straps. I went to practically every mall, sports shop, computer parks, even gift shops trying to find that thing and couldn't find a single one to purchase. I even dragged wifey along with me to help me find it and we've been scouring the malls for the past week looking for it and haven't come across one at all.
We did find one or two but they were for some huge MP3 players and not at all able to fit my minuscule one, some what like the picture below.
Either I've been searching in all the wrong places or they don't have them for minuscule players like mine. I've virtually given up hope of ever finding one. I've run out of malls, at least the ones near my place that is, to search for it. If anyone knows of where I can find one, please let me know and I'll be forever grateful to you. Right now, I'm so desperate to find one that I'll buy it even if was printed with Hello Kitty motifs and came in shocking pink!
.