---
Posted: 28 Aug 2010 10:31 AM PDT
Saturday had been such a nice day. Nize came at around noon to help with the wiring works for the lamps at my patio. Azman the Handy Manny really needed his help this time around because Nize is certified and a better candidate for blaming may anything goes wrong later. Touch wood. haha
Miki was so happy to see him. Even when Nize was already seated inside, the lil boy opened our front door and stared at his new white MPV. "Nak tengok car Uncle Nize!" he said.
Come to think about it, I dont know if Miki was happy to see Nize or Nize's car. Hmm… In fact when we scolded Miki for playing with the car's lock when we driving later that day, Miki threatened to berak in Nize's car. Keji kan? He pointed at a bird's dropping on the windscreen and said "Tu! Miki beyak kat car Uncle Nize" Anak sapaa la keji ni… isk..
For iftar we went to Ayam Penyet AP at ioi Mall.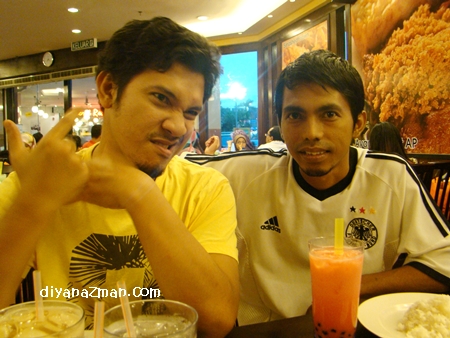 Muka lapar..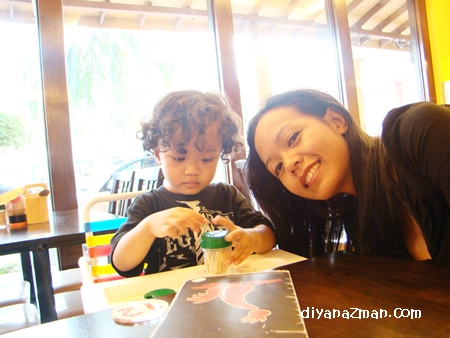 Sorang lapar sorang lagi dah bedal macam-macam dari pagi tadi..
Ayam penyet is actually an Indonesian cuisine that has recently gained so much popularity in Malaysia. We ordered the sets of the crushed fried chicken, which came  served with fried tofu, tempe, hot sauce a.k.a sambal and vegetables. It's delicious! I like it! This is the first time I tried Ayam Penyet AP, before this my favorite is from Wong Solo's.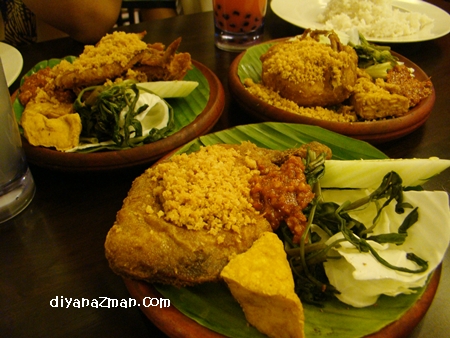 ayam penyet. tempe is missing from this pic, Miki dah cilok buat dadu.
We also ordered an oxtail soup and "masak lemak pucuk ubi". The soup had nothing to shout about and I personally think it's not worth the RM10 that it costs but the masak lemak was very yummy!
When it comes to eating out, I have this tendency of trying to decipher the codes of the restaurant's secret recipe each and everytime I was impressed with the dish. I have cooked masak lemak pucuk ubi many times but AP's has a lovely aroma to it and being the Plankton that I am, I scrutinized every savory bite and at the end…
I FOUND THE SECRET INGREDIENT! BWAHAHAHAHAHA!!!
They used an additional herb that I have never used in my masak lemak! Just why have I never thought of that!! The simple green leaf that i found amongst the pucuk ubi can now be the key to my own culinary success!
I CAN NOW COOK LIKE AYAM PENYET AP!!! BWAHAHAHAAHA…
After i found out what type of leaf that is.  I.CANNOT.RECOGNIZE. IT.DAMMIT!!!!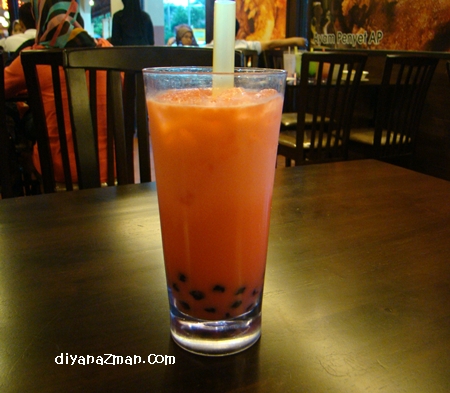 I didn't take any pic of the masak lemak but I did take the above pinky drink. Look like sirap bandung right? Actually it's watermelon juice. Don't know how it tasted like. Nize ordered this.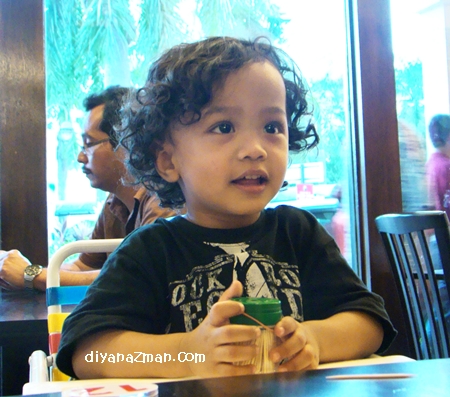 Isn't he so precious? This is my baby Miki. 2 years and 7 months. Nize's biggest fan. Thanks Nize for helping us. Nanti mmg nak mintak tolong lagi pun..
Posted: 28 Aug 2010 06:45 AM PDT
Woke up early and followed my friends to klcc since my friend has something to do before the gym. I decided to sit by the Starbuck besides the aquaria klcc. Bought a coffee and sat at a corner.
All of the sudden, I felt the itchness at my leg and I stretch my leg and I saw blood. I was wondering what could it be at the same time I saw Mosquitoes flying happily.
I stood up and went over to the barista to seek for help whether she could do something about it.

Me: excuse me. There is lots of mosquito over here. Is there anything you could do to get rid of the mosquitos?Barista: oh... sorry sir this has been known issue for about a month. The mosquitoes are coming from the aquarium.Me: Hmmm... Barista: Sorry sir that's nothing i can do now.Me: It's okay. (Shown a unhappy face)
I was not happy and the Barista just walked away. I have no choice but just *piak Piak* here and there to wait for my friend. Later, few people came and the mosquitos seems like flown away to the next table :)
I was disappointed with the management of Starbucks and also the world class KL Convention Center (KLCC) for NOT taking any action of this deadly and dangerous mosquitoes which will cause the Dengue Fever... This is one of the reason why the Dengue Fever in Malaysia is increasing because of the management is not taking any action to solve the problem. If i were to have Dengue Fever in the near future, i will definitely sue Starbucks and KLCC for compensate of my suffering...
Toll-free on August 31 on LDP: So good but toll + traffic jam on normal days
Posted: 28 Aug 2010 08:48 AM PDT
August 28, 2010
GEMAS, Aug 28 – Motorists will enjoy toll-free rides on the Damansara-Puchong Expressway (LDP) and 20 per cent discounts on three other expressways on August 31.
Works Minister Datuk Shaziman Abu Mansor said no toll charges would be imposed on all types of vehicles using the LDP from 12.01am to midnight on August 31.
This will benefit about 450,000 vehicles which are using the LDP daily, he told reporters after attending the breaking of fast hosted by Tampin Umno division in Kampung Bangkahulu here today.
"This is the first time a concessionaire provides toll-free rides to show their gratitude to motorists and usher in the 53rd independence day celebration.
"I hope other concessionaires will emulate the LDP," he added.
Meanwhile, Shaziman said three other concessionaires – Plus Expressway Sdn Bhd, Linkedua Sdn Bhd and Elite Sdn Bhd – had offered 20 per cent discounts to Class 1 motorist (personal car) on August 31 and September 1.
The discounts on the North-South Expressway, Seremban-Port Dickson Expressway, Johor Baharu-Singapore Second Link and the North-South Expressway Central Link are from 12.01am to 7am on both days.
The current discount during these hours on normal days are 10 per cent.
He said, however, motorists entering the Second Link from Tanjung Kupang Toll Plaza would not enjoy the discount. – Bernama
So good and LDP should show gratitude to motorists not just once but once a year, every year from this year onwards!
Tindakan UMNO Menunjukkan Kejahilannya Dalam Agama
Posted: 28 Aug 2010 08:53 AM PDT
N
ik Aziz pertahan anggota Parlimen Teo
Mursyidul Am PAS Datuk Nik Abdul Aziz Nik Mat hari ini mempertahankan tindakan anggota Parlimen Serdang, Teo Nie Ching menyampaikan sumbangan dan tazkirah di ruang solat Surau Al-Huda, Kajang Sentral, Ahad lepas.
Menteri Besar Kelantan itu berkata
tindakan anggota Parlimen tersebut tidak menyalahi hukum Islam, malah sebaik-baik cara untuk mendekatkan mesyarakat bukan Islam kepada Islam.
"Tidak salah orang bukan Islam termasuk wanita masuk dalam masjid sama ada untuk berucap atau apa sahaja asalkan berpakaian sopan bagi bukan Islam dan menutup aurat bagi orang Islam," kata Nik Aziz (gambar) kepada pemberita, di sini hari ini.
Beliau diminta mengulas tindakan Anggota Parlimen DAP itu yang menyampaikan sumbangan dan tazkirah di ruang solat utama surau terbabit.

Tindakan Teo itu menimbulkan kemurkaan Sultan Selangor Sultan Sharafuddin Idris Shah yang menitahkan Majlis Agama Islam Selangor menyiasat dan mengambil tindakan sewajarnya ke atas pengurusan surau tersebut.

Mengulas lanjut, Nik Abdul Aziz berkata tindakan itu dilihat ganjil kerana umat Islam sekarang terlalu jahil dengan agama sedangkan pada zaman Nabi Muhammad SAW baginda mengajak orang kafir Quraisy tinggal di dalam masjid termasuk dibenar tidur, makan dan minum.

"Cuma apa yang dilihat (benda) itu sebagai pelik di zaman ini menunjukkan umat Islam kita terlalu jahil dengan agama," katanya.

Nik Abdul Aziz sebelum itu hadir berbuka puasa dan menyampaikan sumbangan Aidilfitri kepada 174 penghuni rumah anak yatim Puteri Harapan Taman Sabariah. — Bernama



Asing Adat & Hukum Hakam, Umat Islam Perlu Teliti Tamadun Islam

Ahli Parlimen Shah Alam, Khalid Samad meminta umat Islam mengasingkan adat dan hukum hakam agama dalam menilai perbuatan seseorang baik sesama Islam mahupun bukan Islam.

Bagi beliau, kegagalan berbuat demikian hanya akan menjejaskan kemurniaan Islam di mata masyarakat bukan Islam yang seharusnya diajak mendekati agama samawi ini.

Timbalan Pesuruhjaya Pas Selangor itu juga meminta umat Islam tidak terikat dengan elemen tradisi sebaliknya berpandukan sumber ketamadunan Islam sejak zaman Rasulullah.

"Ini masalah di negara kita yang kadangkala tidak dapat membezakan antara kebiasaan dengan adat dan hukum agama. Adat dan agama ini pula dipengaruhi kepentingan politik.

"Kita tahu selama ini Umno sentiasa menegaskan bahawa Melayu itu Islam dan Islam itu Melayu. Bagi saya, mereka mahu menjauhkan orang yang bukan melayu dan bukan islam daripada Islam," katanya.

Semua ini hanya mencipta pelbagai stigma dan pantang larang yang tidak penah termaktub dalam al-Quran.

Sebaliknya Umno secara halus memperalatkan agama untuk mengembalikan sokongan bukan melayu tanpa mempedulikan perkembangan dakwah agama.

"Inilah sebabnya mengapa mereka sejak kebelakangan ini cuba menunjukkan betapa tidak mesranya Islam kepada orang bukan Islam sehingga mengeluarkan fatwa, kononnya tidak boleh berdoa untuk orang bukan Islam.

"Sekali lagi dengan kes yang melibatkan Teo Nie Ching ini, politik Umno bertujuan hendak kekalkan politik Islam dengan politik Melayu sebagai perkara yang sama," katanya. -TVS


Ulasan GB

Bagi GB, UMNO bukan saja jahil dalam agama, malah ia menjelaskan sikap buruk mereka sekalipun mereka mengaku Islam dan mereka mencari ruang untuk mengeksploitasikan apa juga isu yang ada demi untuk mencari populariti mereka di kalangan masyarakat yang telah pupus.

Sikap UMNO itu yang diwakili oleh akhbar pencacai mereka bernama Utusan dan agensi pencacai mereka bernama MAIS hanya akan menjadikan umat bukan Islam semakin muak dan mual dengan UMNO.

Seperti yang GB ulaskan sebelum ini, tindakan UMNO yang cuba menunjukkan mereka lebih Islam itu menjadikan mereka sebagai golongan yang pelampau - pelampau yang bebal terhadap agama - tetapi hanya menggunakan agama sebagai alat politik untuk menyerang Pakatan Rakyat terutama PAS yang semakin dicemburuinya. Dan GB telah mendedahkan sebelum ini, 90% menteri-menteri dari kalangan UMNO ini tidak membaca Al-Quran, jauh sekali mengkaji ayat-ayatNya dan Hadith, justeru itu mereka bebal sebebalnya tentang agama. Mereka hanya bergantung kepada seorang dua "ustadz celup" dimana ustadz-ustadz ini menjadikan diri mereka lembu-lembu untuk habuan duniawi.

Keras kritikan GB, namun demi kebenaran itulah yang sebenar-benarnya.

Anda UMNO boleh memujuk semua sultan agar UMNO memegang semua kunci masjid dan surau, jangan benarkan ahli-ahli dan pemimpin Pakatan Rakyat masuk ke dalamnya. Ia akan mempercepat UMNO terlingkup. Bagi umat Islam sebenar, mereka boleh mendirikan solat di mana-mana hatta segala masjid dan surau terkunci untuk mereka. Kerana Allah memerintahkan "dirikan solat", bukan dirikan masjid.

Pegang kata-kata GB ini, bahawa UMNO BN tetap lingkup setidak-tidaknya di dalam pilihanraya kali ke 14!


Posted: 28 Aug 2010 06:15 AM PDT
Did you notice that it is quite common to come across online reports of politicians indulging in the name calling game? The Malaysian Insider reported
HERE
that Khairy calls DAP insensitive while Teo Nie Ching is regarded as naive over the surau visit while over
HERE
DSAI has been referred to as a 'serial liar'.
Name calling is a phenomenon studied by many disciplines from anthropology to child psychology, to politics. Wikipedia said that it is also studied by rhetoricians, and a variety of other disciplines that study propaganda techniques and their causes and effects. The technique is most frequently employed within political discourse.
The truth of the matter is that name calling is a cognitive bias and a technique to promote propaganda.
According to
Wikipedia
:
Propagandists use the name-calling technique to incite fears or arouse positive prejudices with the intent that invoked fear (based on fear mongering tactics) or trust will encourage those that read, see or hear propaganda to construct a negative opinion, in respect to the former, or a positive opinion, with respect to the latter, about a person, group, or set of beliefs or ideas that the propagandist would wish the recipients to believe.

The method is intended to provoke conclusions and actions about a matter apart from an impartial examinations of the facts of the matter. When this tactic is used instead of an argument, name-calling is thus a substitute for rational, fact-based arguments against an idea or belief, based upon its own merits, and becomes an argumentum ad hominem.
It is clear that in our political landscape, name calling occurs far too often. It is another of the seven main techniques designated by the
Institute for Propaganda Analysis
which include:
1. Name-calling
2. Glittering generalities
3. Transfer
4. Testimonial
5. Plain folks
6. Card stacking
7. Bandwagon
It is the use of derogatory language or words that carry a negative connotation when describing an enemy. The propaganda attempts to arouse prejudice among the public by labeling the target something that the public dislikes.
Often, name calling is employed using sarcasm and ridicule, and shows up often in political cartoons or writings.
It is depressing to see how attacks begin by parsing complex issues such as racist slants and then the debates quickly descend into school-yard taunts. Disagreement has become like a battle where they fight with words to the finishing line. In the process, it's easy to put horns on the enemy's head and to exact retribution whenever possible. Just yesterday, I. A. called KJ
'mentally ill'
HERE
over KJ's quit warning if majority of UMNO members supported Perkasa.
I feel very saddened when I see elected leaders labelling others via name-calling to advance their own agenda. Once again, I wonder if our country has progressed and the impact of such childish behavior on the younger set.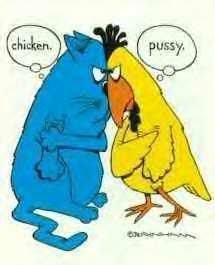 Name calling seems to have become a serious art form in the political arena but for sure, it isn't productive at all because such acts impair the ability of citizens to engage in a rational dialogue. When we look at it up, close and personal, any sane person can see that name calling offends gratuitously.
I firmly believe that public officials must not indulge in this habit. The MSM should not capitalize on such behavior nor should they accent on such name calling incidents by converting these into catchy headline all for the sake of readership.
Name calling lowers one's vocabulary and demeans politics. Unfortunately, some love to demonize their opponents instead of serving the electorate.
The time has come for our politicians to show class, intellect and a real ability to debate and argue based on facts without using the race card of partaking in the name calling game.
But then again, some of them may not be able to do that so is it any wonder then that they resort to playing the name calling game?
Posted: 28 Aug 2010 04:56 AM PDT
It was years ago when I was in Australia when I put up with uni mates during long summer vacation that I shared cooking. Ever since I came back, I have not set my hands to some homecooking.
This afternoon I told Yian to let me prepare the dinner for the family. She was more than happy to try out my homecooking.
When I set my hands to the wok, my memories flew back to the days when I was in Monash University taking turns with flat mates to cook.
With Yian by my side, I came out with Chicken With Oyster Sauce and Stir-fried Bean Sprouts. Together with Spare Ribs Carrot Soup and Fruit Platter, we had a simple but nourishing meal in a very homely atmosphere.
Hurray!
Akhirnya Bukan Islam Semakin Sedar UMNO Parti Pelampau
Posted: 28 Aug 2010 04:37 AM PDT
P
AS: BN serang MP Serdang guna isu 'murahan'
Naib Presiden PAS Salahuddin Ayub mendakwa Barisan Nasional (BN) mengamalkan dwistandard mengkritik Ahli Parlimen Serdang Teo Nie Ching berhubung kunjungannya ke Surat Al-Huda di Kajang, Ahad lalu.
"(Sebenarnya) satu kebiasaan bagi pemimpin parti-parti komponen BN seperti MCA, MIC, Gerakan, Sabah dan Sarawak untuk datang ke masjid dan memberikan ucapan," kata Salahuddin (picture) kepada The Malaysian Insider hari ini.
Oleh itu kata beliau, apabila pemimpin BN melakukannya ia tidak dijadikan isu.
"Bagaimanapun apabila Pakatan Rakyat (PR) melakukan, ia dijadikan isu. Ini publisiti murahan bagi mereka," kata beliau lagi.

Ahli Parlimen Kubang Kerian ini berkata serangan BN ke atas Teo menunjukkan perikatan itu semakin menjadi sebuah parti "rasis".

"Mereka (BN) lebih rasis dan ektremis (sekarang)," katanya lagi sambil menambah, "tiada masalah dengan (tindakan Teo masuk ke surau)."

Dalam satu kenyataan tengah hari tadi, Teo menjelaskan bahawa kehadirannya di Surau Al-Huda hanya bertujuan menghulurkan bantuan berbentuk sumbangan kerajaan negeri bagi memperbaiki pagar surau berkenaan dan berbuka puasa bersama anggota jawatankuasa serta jemaah surau.

"Oleh kerana saya telah dijemput untuk memberi sepatah dua kata, saya dengan secara ikhlas memberi sedikit penjelasan mengenai program pendidikan kerajaan negeri yang memanfaatkan rakyat Selangor.

"Saya kesal perkara ini telah menimbulkan perasaan resah antara umat Islam dan isu ini telah diperhangatkan oleh pihak tertentu atas sebab-sebab politik," kata beliau.

Teo turut menegaskan bahawa lawatannya ke surau berkenaan tidak berniat politik dan tidak bermotif untuk menyebabkan kesucian surau dan masjid dipersoalkan.

Beliau turut menyambut baik pesanan dan nasihat daripada semua pihak mengenai perkara tersebut dan akan lebih berhati-hati supaya tidak menimbulkan perasaan kurang senang dan perselisihan faham di kalangan umat Islam pada masa akan datang. -TMI



'Tazkirah' di surau: Teo mohon maaf

Ahli parlimen Serdang, Teo Nie Ching yang mencetuskan kontroversi apabila lawatannya ke Surau Al-Huda Kajang pada Ahad lalu dilaporkan oleh Utusan Malaysia sebagai 'tazkirah' di surau, hari ini memohon maaf.

Katanya, beliau menyesal kerana lawatan ikhlasnya itu telah menimbulkan perasaan keresahan antara umat Islam negara ini dan lebih malang lagi apabila ada pihak-pihak tertentu mengeksploitasikannya untuk kepentingan politik mereka.

"Saya juga akan memajukan penjelasan dan permohonan maaf kepada Duli Yang Maha Mulia Sultan Sharafuddin Idris Shah Al-Haj ibni Almarhum Sultan Salahuddin Abdul Aziz Shah Al-Haj, Sultan Selangor Darul Ehsan mengenai perkara ini," katanya dalam satu kenyataan.

Menurut ahli parlimen dari DAP itu, pada Ahad, 22hb Ogos, selaku wakil rakyat kawasan itu beliau telah mengunjungi surau al-Huda dengan tujuan menghulurkan bantuan kewangan sumbangan kerajaan negeri Selangor bagi memperbaiki pagar surau dan juga sumbangan berbuka puasa bersama ahli jawatankuasa dan jemaah surau.

"Oleh kerana saya telah dijemput untuk memberi sepatah dua kata, saya dengan secara ikhlas memberikan sedikit penjelasan mengenai program pendidikan kerajaan negeri yang memanfaatkan rakyat Selangor.," katanya.

Ikhlas dan murni

Teo menegaskan lawatannya itu adalah "secara ikhlas dan murni serta tidak berniat politik" dan "tidak bermotif untuk menyebabkan kesucian surau dan masjid dipersoalkan".

Beliau yang kesal dengan tindakan pihak yang berkepentingan yang cuba mempolitikkan lawatannya itu berkata akan lebih berhati-hati pada masa depan.

"Saya menyambut baik pesanan, peringatan dan nasihat dari semua pihak mengenai perkara tersebut, dan akan dengan segala upaya, menjalankan tugas saya dengan lebih berhati-hati supaya tidak menimbulkan perasaan kurang senang dan perselisihan faham di kalangan umat Islam pada masa yang akan datang.

Semalam, pengerusi Majlis Agama Islam Selangor (Mais), Datuk Mohamad Adzib Mohd Isa berkata Sultan Selangor dilaporkan amat murka dan dukacita terhadap laporan akhbar berhubung 'tazkirah' Teo di surau berkenaan.

Sehubungan itu, katanya Mais dititahkan bertindak tegas, termasuk mengambil alih surau itu dan menguruskan pentadbirannya dengan serta merta.

Mohamad Adzib juga berkata, surat amaran akan juga diberikan kepada Teo supaya mengambil perhatian terhadap perkara itu dan tidak mengulanginya lagi.-mk


Ulasan GB

Silat UMNO untuk memperalatkan agama di dalam isu surau di Kajang menunjukkan ketempangannya yang akhirnya menikam dirinya sendiri.

Rakyat yang bukan-Islam melihat telatah UMNO - dan masing-masing mengangguk bahawa UMNO adalah sebuah parti pelampau - yang akan menggunakan setiap ruang untuk kepentingannya.

Malah bukan Islam semakin takut untuk bersama UMNO kerana tindakan mereka akan sentiasa dicurigai dan sentiasa dieksploitasi demi mendapatkan sokongan politik kepada mereka.

UMNO dilihat terlalu terdesak kini ... terdesak dan sedang nazak...

"I've been through hell" - Elin Nordegren in interview with People.com
Posted: 28 Aug 2010 04:08 AM PDT
The Irish Times

- Saturday, August 28, 2010
PROFILE: ELIN NORDEGREN: The former Mrs Woods: ice queen, scorned woman, modern-day Yoko. Or, perhaps, just a woman whose life is the opposite of what she intended, writes Kate Holmquist 
ELIN NORDEGREN reportedly once said she wanted to be to Tiger Woods what Yoko Ono was to John Lennon. If ever there was hubris, this was it, because Yoko – a mature and forceful Japanese performance artist who was older than her husband – is not quite comparable to a former swimsuit model who was a 21-year-old nanny when she met her then husband-to-be.
We never got to see any photographs of Nordegren and Woods naked in bed, like those of John and Yoko, but we did get to see a rather spectacular crack-up at Thanksgiving last year. Nordegren's ambition to be her husband's guiding light says a lot about the grand role she saw for herself, an ambition as doomed as that of a hot-housed golfing child prodigy expecting to grow up to have a normal life. Perhaps someone should have taken Nordegren aside and whispered, "They hated Yoko, you know."
Nordegren's likely $100 million divorce settlement – exaggerated to up to $750 million in some reports – has left her branded as a gold-digger, a 21st-century celebrity courtesan. One laddish US blog has ranked her among "the hottest top 20 spurned wags of all time", as though being a Wag – short for wives and girlfriends, and coined to describe the other halves of high-profile football players – were a career choice.
One school of thought is that Nordegren played it well and got a good deal, as though falling in love, having your husband's children – now aged three years and 18 months – then experiencing the emotional devastation and public humiliation of his betrayal with not just one but 19 (at last count) porn stars, waitresses, nightclub hostesses and models were some sort of game. Actually, it's not just one school of thought; it appears to be the only school of thought.
For this Nordegren may have only herself, or her Swedish culture, to blame. Nordegren's refusal to speak to the press, even when rumours were rife that she'd attacked Woods with a golf club, prompted one golf writer to quip: "If Tiger is a man of few words, Elin is a woman of no words." That's because in Sweden words are chosen carefully and a whisper is as loud as a roar.
Even in Sweden, she has been criticised. One comment on a Swedish news site said Nordegren is "calm like an object . . . Money can't bring feelings". Others defended her, believing she was exploited by a womaniser.
The most practical commentators warned her not to return to Sweden, where the tax authorities would take her money as surely as Woods took her dignity. Another felt sorry for her as, with her vast post-divorce fortune, the 30-year-old would have difficulty finding a man who loved her only for herself.
Nordegren's silence has meant that few people know who she really is. The media has rushed to project male fantasies on this blank screen. The most famous case, internationally, involved none other than the Dubliner magazine, which in 2006 published nude photographs, supposedly of Nordegren, that had already been proven fake. Woods defended his wife's honour by suing the magazine, which was made to publish grovelling apologies.
Nordegren, who recently purchased a house on an island accessible from Stockholm only by ferry, has shunned the Swedish press as well, despite – or perhaps because of – the fact that her father, Thomas Nordegren, is a prominent radio journalist. Her mother, Barbro Holmberg, is a high-ranking civil servant who was taken to hospital with stress when visiting her daughter at the height of the Thanksgiving storm. These conservative upper-class Swedes must be wondering what they were thinking when they let their gorgeous 20-year-old daughter, whose career to date had been as a checkout girl and occasional model, go off on a gap year on the US pro golf circuit, having been invited by a golfer's wife to be the family nanny. (Nordegren's identical twin, Josefin, is a lawyer in London.)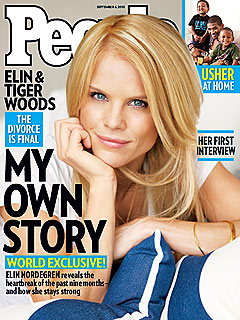 Finally, midweek, perhaps aware that her silence was working against her in terms of public sentiment, Nordegren set the record straight in what she said would be her first and last interview. "I've been through hell," she told People magazine, the celebrity's paper of record. For the final three and a half years of her six-year marriage she was so busy having babies and caring for them while also pursuing her studies that she "never suspected" what was going on. She was "blindsided" when she learned of Woods's serial affairs and was, understandably, distraught despite her intention to protect her children from what was going on outside the family home.
"Mommy, where is your boo-boo?" one of her children asked. She hadn't been crying in front of them, she added, but looked sad, something that anyone who has ever tried to hold it together for the kids can relate to.
Nordegren, who is following her childhood dream of becoming a psychologist, seems to offer a textbook case of post-traumatic grief. "I have been through the stages of disbelief and shock to anger and, ultimately, grief over the loss of the family I so badly wanted for my children," she said.
When she discovered her husband's infidelities her first feeling was embarrassment, and for a time she believed she and Woods could repair their relationship. Then one revelation after the next destroyed that confidence. "I felt stupid as more things were revealed. How could I not have known anything? The word 'betrayal' isn't strong enough," she said.
One can imagine how the Woods circus, his road buddies and the birds in the trees would have known far more about the golfer than his wife did, and how this must have made her feel duped by her husband's double life.
No matter how financially privileged her life, having two babies in quick succession with a husband who was often away must have been isolating. When Nordegren speaks of her hair falling out from stress, one can also imagine her tearing it out.
Perhaps in an attempt to dispel the gold-digger myth, she has said that she turned down Woods's requests for a date five times before finally relenting in 2001. In 2004 their $2 million wedding took place by the 19th hole of the Sandy Lane resort, in Barbados, in front of 150 guests, including Oprah Winfrey, Michael Jordan and Bill Gates – more impressive than your average Swedish royal wedding.
Six years later she was seeing herself parodied on the US comedy show Saturday Night Live and the adult cartoon South Park. Their satirical versions of the Thanksgiving crash outside the family home in Orlando, when Nordegren smashed a car window with a golf club – helping to bring the couple's private problems into the open – were "pretty hysterical" and "totally untrue", she said.
Commentators drew a mythical scenario of domestic violence in which the man was the victim of an enraged betrayed wife who chased him with a club, provoking him to escape in a car and crash into a fire hydrant and a tree at the bottom of the driveway. This week Nordegren insisted she did not attack Woods or cause him to drive into the tree. "There was never any violence inside or outside our home. The speculation that I would have used a golf club to hit him is just truly ridiculous."
She says that it was, in fact, some time after Woods crashed the car that she became worried, went to look for him and found him trapped in the locked car. "To think anything else is absolutely wrong." She and Woods will share custody of their children – a challenge in even the most amicable post-divorce relationships. Nordegren says she is determined to show her children that it is better to be "alone and happy" than "being in a relationship where there is no trust".
You could say that, at the age of 30, Nordegren has had quite an education in life, if not academics. She is looking for "healing" – not just for herself, but also for her children. She says she feels stronger than she ever has and knows she will have to come to "forgiveness and acceptance" eventually if she is to be happy – "I know I will get there," she says – although one can't help thinking of the Swedish blogger's implication that the beautiful Swede's €100 million fortune, not to mention her celebrity, may make it more difficult for her to create a new life with a man in it.
Living in a fishbowl and being pursued by the media will be a high price to pay for financial independence.
CV Elin Nordegren 
Who is she? Thirty-year-old single mother and psychology student.
Why is she in the news? Divorced Tiger Woods on Monday with a settlement reported at $100 million.
Most likely to say "The speculation that I would have used a golf club to hit him is just truly ridiculous."
Least likely to say "I'm looking forward to an afternoon of golf."
Burmese Muslim Jago Wake up teams in Ramzan Fasting Month
Posted: 28 Aug 2010 02:30 AM PDT
The Burmese Muslims have a lovely unique tradition during the Ramzan or Random Fasting month's early mornings. In the small towns and big villages with the significant Muslim population, Muslim youths usually organize the singing teams (usually without any musical instruments) called Jago in Urdu and Hindi meanings "Wakeup".
They took the tunes of popular Hundi movie songs and replaced with Burmese lyrics and words about Fasting, do and don'ts in Islam and about the benefits of Namaz or Salaat. They go around the known Muslim houses at the early hours of the morning, about 3 or 4 AM to sing various songs to wake up the fellow Muslims for Sehree or Sahur (pre-dawn meal) before fasting.
While I was young, my father U Aung Min was the chairman of Kalaw Muslim Youths. Although he had not participated, he supported his youth group to form a Jago Wakeup team. Not only the children but the adults like to listen to them or sometimes went out of the house to look at them. Some, including my parents invited them for food. Sometimes those Jago group went around visiting the Muslim houses on the Eid day. Many people welcome them, treat with foods and donate for the team with Eidi or Duit Raya.
I small villages and towns with few Muslims, neighbours wake up each other or sometimes paid someone to go round waking up the Muslims. (e.g. Mogoke  Panthay tan.)
One of that Jago Wake up group from Chan Aye Thar Zan (East, Mid and West quarters) started in 1947 grow bigger to become a big organization for Welfare, Neikban Zaw.I have scan and publish about this Jago Wake up team's history.
Following is another story of Wake up calls in our fellow Muslim country.
Morning Drummer in Ramadhanin egypt
Before dawn, the Musaharti starts his job. The Musaharati is the person who wakes people up to have their Sahur (pre-dawn meal). Walking in the streets drumming on a small drum, sometimes singing and sometimes shouting, he ensures everybody wakes up for Sahur.
Pengagihan bubur lambuk atas jemputan SYABAS :)
Posted: 25 Aug 2010 01:37 AM PDT
Bazar ramadhan Kerinchi 24 Ogos :)
Posted: 24 Aug 2010 01:25 AM PDT
YB Izzah sempat melawat Bazar Ramadhan Kerinchi pd 24 ogos 2010 pada pukul 5.30 petang. Kehadiran YB Izzah disambut penuh mesra oleh masyarakat Lembah Pantai khususnya penduduk sekitar bazar Ramadhan Kampung Kerinchi. YB Izzah menghabiskan masa di bazar Ramadhan tersebut dan sempat juga membeli juadah untuk berbuka puasa.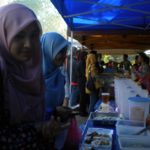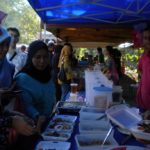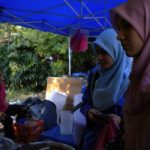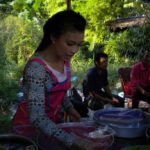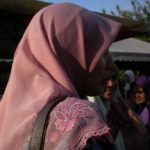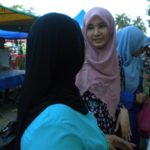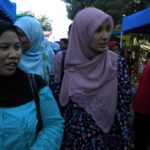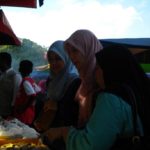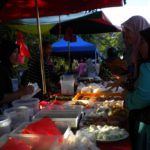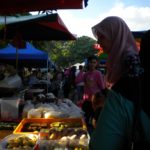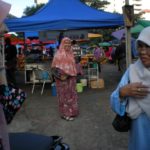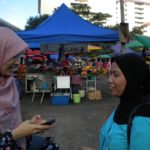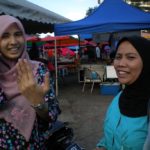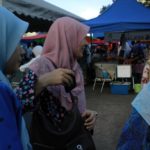 Posted: 28 Aug 2010 01:08 AM PDT
Digitally restored photos from old China (est. 1880-1925), via Ralphrepo…
Great Wall of China [1907] Herbert G. Ponting
Old China photos (1) from YeinJee's Asian Blog
Truth: Umno-owned Utusan not interested in the truth or finding out the facts!
Posted: 28 Aug 2010 01:08 AM PDT
KUALA LUMPUR, Aug 28 — Serdang MP Teo Nie Ching today apologised to the Selangor ruler over her surau visit in her constituency this week and expressed dismay that it has been turned into a controversy by Umno and its newspaper Utusan Malaysia.
The Malay daily yesterday published a front-page picture of the first-term MP addressing those who were praying at the Al-Huda Surau in Kajang Sentral, saying she was disrespectful to the religion.
In a statement issued this afternoon, Teo said she will send an explanation and also her apologies to Sultan Sharafuddin Idris Shah about the issue.
"It is unfortunate that this incident has been played up by Umno and Utusan Malaysia," she told The Malaysian Insider earlier.
She explained that the Al-Huda Surau committee had applied for allocations for upgrading works to her office recently.
"I agreed and when the cheque was ready I called them to ask how it should be delivered," said Teo, adding the committee extended an invitation for her to come to the surau in Kajang which she did last Sunday.
She arrived at 9.15pm and waited outside for the congregation to complete their prayers and only after that she was invited in.
"I did asked if it was okay and they assured me that it was," said Teo.
She initially sat among the women until she was invited to says a few words.
She started by expressing her Ramadan greetings to those gathered before informing them that the state government was also giving out loans for tertiary education.
Teo said the loan was quite new which many were not aware of and she encouraged them to spread the word since October is the closing date for students to apply.
"At no time did I touch on politics and my speech was concluded after a few minutes," she added.
She was then invited for supper outside the surau before she left the place.
"It was a very simple, low profile visit which lasted about 45 minutes," said Teo.
She pointed out that Umno-owned Utusan Malaysia had never called her to get her side of the story before publishing the article.
Instead, Teo said the newspaper had relied on a pro-Umno blog which made baseless allegations that she had given money to PAS members during a ceramah at the surau.
She said Utusan Malaysia was acting with ill intent and in bad faith.
"They have their own agenda to demonise the DAP. They are not interested in the truth or finding out the facts," said Teo.
Following the publication of the article yesterday, the Selangor Islamic Religious Council (Mais) announced that they will send a warning letter to Teo.
Mais chairman Datuk Mohamad Adzib Mohd Isa also said they had taken over the management of the surau.
He also reportedly said that the incident had raised the ire of Selangor Ruler, Sultan Sharafuddin Idris Shah.
Teo has yet to received the warning letter from Mais.
ZAKAT or donating 2.5% of wealth
Posted: 27 Aug 2010 10:45 PM PDT
1. Definition of Zakat
Zakat literally means to increase. Technically it means to purify one's possession of wealth by distributing a prescribed amount, which has to be given to the poor as a fundamental Ibaadah (worship).
2. Virtues of Zakat:
Allah (Subhanahu wa Ta'ala) says in the Qur'aan:
"The parable of those who spend their wealth in the way of Allah (Subhanahu wa Ta'ala) is that of a grain of corn. It grows seven ears and each ear has a hundred grains. Allah (Subhanahu wa Ta'ala) increases manifold to whom He pleases." (Surah Baqarah 261)
3. Conditions of Zakat to become Compulsory
1. To be a Muslim
2. Matured (not on minors nor on the guardians of such belongings of minors)
3. To be sane.
4. To be free (i.e. not a slave)
5. Wealth to be in one's possession for one lunar year (i.e. at the beginning and end of the year to have Nisaab (explained in section "Nisaab" after the "How to Calculate Zakaah" section) although in the interim it may decrease).
6. Such wealth must be Zakaatable (i.e. gold, money etc.)
(a) Common Categories of Zakaatable Items
1. Gold and Silver
2. Merchandise (i.e. items for sale)
3. Debtors:
(b) What amount is Compulsory?
Two and a half percent is compulsory on:
(a) Gold
(b) Silver
(c) Cash
(c) Persons that Cannot be given Zakat
1. Zakaah cannot be given to non-Muslims (Other charities can be given to them).
2. A wealthy person (i.e. one who possess wealth equal to the Nisaab).
3. A Haashmi (descendants of Abbas, Haashim i.e. sons of Abdul Muttalib being the uncle of Rasullullah salluallahu 'alaihi wa sallam; Ali, Ja'far; Aqeel i.e. sons of Abu Talib).
4. One's own parents and ascendants; children and descendants and one's own spouse.
5. If one cannot determine whether the recipient is needy or not, then it is better to make certain before giving Zakaah to him. If Zakaah is given without inquiry and subsequently it is known that the recipient is wealthy then the Zakaah is not valid. It is to be given again.
6. Zakat will not be fulfilled by purchasing books for an institution, or land purchased for public and made waqf (is an inalienable religious endowment in Islam, typically devoting a building or plot of land for Muslim religious or charitable purposes).
4. How to Calculate Zakat
Zakat is calculated on one's net Zakaatable assets (if it equals the Nisaab of Zakaah) once every 12 lunar months. This can be done by a once off calculation at the end of year by totaling ones Zakaatable assets (such as cash, gold and silver jewelry, stock in trade), then deducting all liabilities. The result will be termed as the net Zakaatable assets. Therefore establish 2.5% of this figure. This will be the Zakaah due.
| | |
| --- | --- |
| Zakaatable-Assets | Total Amount ($) |
| Amount of cash at home, in bank account or kept in trust with someone, in any currency. | $ |
| Current value of money invested in stocks/shares bonds, treasury bills etc. | $ |
| Current value of gold and silver (whether in form of Jewelry or not, whether in use or not.) | $ |
| Stock in trade (merchandise) property, shares, raw material etc. bought for resell. | $ |
| Money in future income planes e.g. RESP, RRSP Etc. | $ |
| Rental due from others. | $ |
| Total | $ |
| Liabilities (the amount of money you owe people should be subtracted from the Zakaatable assets e.g. cost owed for goods, unpaid rent, bank loans, taxes, wages due to employees, wife's dowry if there is an intention to pay etc.) | $ |
| The total Zakaat due is 2.5% after subtracting the liabilities from Zakaatable asset (net×0.025) | $ |
5. Nisaab
Nisaab is the minimum amount of wealth owned by an individual for one year that obligates the individual to pay Zakat.
To be Generous during Ramadan
Please be generous during the blessed month of Ramadan.
The Prophet Muhammad ibn 'Abdullah (Salla Allahu ta'ala 'alayhi wa Sallam) was a generous as the blowing wind during the month of Ramadan. (Sahih Bukhari)

SOURCE:iMuslimz Network
Kerana Histeria, UMNO Mengharamkan Yang Halal
Posted: 27 Aug 2010 10:21 PM PDT
U
mno tentang Majlis Fatwa
Tindakan Umno mengapi-apikan isu bukan Islam memasuki Masjid dilihat menentang keputusan muzakarah Jawatankuasa Fatwa Majlis Kebangsaan Bagi Hal Ehwal Ugama Islam Malaysia, kata Naib Presiden PAS, Datuk Mahfuz Omar.
Beliau mengulas laporan muka depan Utusan, mempolitikkan kunjungan Ahli Parlimen Serdang Teo Nie Ching ke Surau Al-Huda di Kajang Ahad lalu.
Muzakarah Kali Ke-90 jawatankuasa tersebut yang bersidang pada 1 Mac 2010 lalu telah memutuskan bahawa pelancong bukan Islam diharuskan memasuki masjid dan ruang solat dengan syarat mendapat keizinan pihak pengurusan masjid dan perlakuan serta tingkah laku mereka tidak mencemarkan kesucian masjid dan sentiasa terkawal dan beradab.
Walaubagaimanapun, mengikut keputusan itu, perbuatan berdoa atau bertafakur oleh pelancong bukan Islam mengikut cara agama mereka dalam keadaan yang boleh menimbulkan fitnah adalah dilarang.

"Nyatalah histeria Umno dan konco-konconya itu memalukan umat Islam dengan tindakan mereka yang bukan-bukan sehingga perkara yang diputuskan halal pun diharamkan oleh mereka," kata Mahfuz.

Keharusan tersebut juga sebagai cara menunjukkan keindahan Islam kepada bukan Islam.

Keindahan Islam

Umat Islam juga dibenarkan melakukan ibadah sembahyang walaupun di dalam gereja kerana Saidina Umar al-Khattab pernah melakukannya.

"Umat Islam janganlah mengizinkan diri mereka diperbodohkan oleh politik perkauman Umno," jelasnya.

Dalam pada itu Teo Nie Ching menjelaskan beliau hanya mahu menyampaikan sumbangannya bagi memperbaiki pagar seperti yang diminta oleh pihak pengurusan surau tersebut.

Mengenai tindakan memasuki ruang solat utama di surau itu, Teo berkata, beliau hanya memenuhi jemputan.

"Pada hari tersebut mereka menjemput saya masuk.

"Saya tidak dinasihatkan oleh (pengurusan) surau untuk memakai tudung. Saya (pun pada mulanya) tidak menyangka saya boleh masuk surau itu," jelasnya.


Gmail users place 1M calls in 24 hours | VentureBeat
Posted: 27 Aug 2010 10:18 PM PDT
The feature is particularly attractive if you're contacting someone in the US or Canada, because those calls are completely free. Google says it's subsidizing those calls through its international rates, but those are pretty low too — you can call many countries for just two cents a minute.
The rapid adoption isn't too surprising, since Google says there are hundreds of millions of Gmail users globally (although the feature is

only available to US users for now

), and a "significant percentage" of them already take advantage of the service's video chat capabilities. So if you get a note in Gmail that you can place a free phone call, why wouldn't you click and try it out? The only hurdle is that you have to install some software before it will work.
Sadly, this feature is only available to US users for now.
Can see but cannot use! 8(
Posted: 27 Aug 2010 08:07 PM PDT
Malaysiakini has made an excerpt from the full video of the Teoh Beng Hock inquest, available at the Attorney-General's website, that shows the MACC lawyer making a fool of himself by demonstrating how to strangle oneself.
ca-pub-5430283382112812
This posting includes an audio/video/photo media file: Download Now
Sultan Murka, Rakyat Dukacita, UMNOlah Yang Bakal Sengsara
Posted: 27 Aug 2010 07:36 PM PDT
D
AP kesal tindakan Mais ke atas MP Serdang, jawatankuasa surau
Pengerusi DAP Selangor Ean Yong Hian Wah menggesa Majlis Agama Islam Selangor (Mais) membuat siasatan lebih terperinci sebelum mengambil tindakan ke atas mana-mana pihak berhubung isu Ahli Parlimen Serdang berada di Surau Al-Huda, Kajang Ahad lalu.
Sehubungan itu beliau berkata, pihaknya kesal dengan tindakan Mais ke atas Ahli Parlimen Serdang Teo Nie Ching dari DAP dan juga terhadap ahli jawatankuasa surau berkenaan.
"Saya juga berasa kesal atas tindakan Mais yang mengeluarkan amaran kepada Teo Nie Ching dan menggantung jawatankuasa Surau Al-Huda dengan serta-merta kerana Teo telah berucap di surau tersebut," katanya.
Dalam satu kenyataan dikeluarkan pagi ini, Ean Yong berkata, beliau tidak mahu melihat isu ini dipermainkan oleh pihak tidak bertanggungjawab seperti Utusan Malaysia, Umno dan Perkasa sebagai "satu isu politik dan perkauman untuk merosakkan keharmonian masyarakat kita."

Semalam, Mais berkata pihaknya akan menghantar surat amaran kepada Teo yang dilaporkan menyampaikan ucapan di ruang solat Surau Al-Huda.

Pengerusi Mais Datuk Mohamad Adzib Mohd Isa berkata tindakan Teo itu menyebabkan Sultan Selangor Sultan Sharafuddin Idris Shah murka dan berdukacita.

Beliau berkata baginda telah mengarahkan Mais supaya mengambil tindakan segera dan tegas terhadap pengurusan surau terbabit.

Katanya, Mais sudah memanggil pengurusan surau berkenaan kelmarin untuk menjelaskan isu itu.

"Selepas meneliti penjelasan daripada pihak terbabit, Mais mendapati bahawa ucapan Anggota Parlimen itu di dalam dewan solat surau berlaku seperti yang dilaporkan," katanya.

Dalam kenyataannya, Ean Yong yang juga Exco Kerajaan Negeri Selangor berkata beliau telah memberi sumbangan sebanyak RM1,000 kepada jawatankuasa surau dan dijemput untuk menyampaikan sepatah dua kata.

"Pada ketika itu, beliau hanya menerangkan maklumat tentang skim pinjaman pengajian tinggi negeri Selangor kepada umat Islam yang hadir.

"Beliau tidak menyentuh apa-apa isu politik dalam ucapan ringkas beliau," katanya.

Ean Yong menambah, Teo melawat surau tersebut dengan ikhlas sempena bulan Ramadan.

"Sebagai seorang wakil rakyat yang bertanggungjawab, beliau perlu membantu semua lapisan masyarakat yang terdiri daripada pelbagai kaum dan agama," katanya.

Ulasan GB

Kita dukacita dengan sikap UMNO yang sanggup menggunakan isu ini di dalam bulan Ramadhan untuk kepentingan politik mereka dan kita mengutuk sekeras-kerasnya tindakan MAIS yang terus-menerus menjadi kuda tunggangan UMNO.

Semua alasan yang digunakan oleh Pengarah Jabatan Agama Islam Selangor Datuk Mohammed Khusrin Munawi adalah tidak mensabah dan tidak mencerminkan ajaran Islam yang sebenar.

Belia dilaporkan berkata orang bukan Islam tidak dibenarkan memasuki masjid dan surau, apatah lagi ruang solat utama kerana mereka dikategorikan seperti wanita yang didatangi haid.

Malah untuk wanita yang datang haid pun tiada halangan untuk memasuki masjid dan surau di zaman serba modern ini. Allahyarham Prof HAMKA menjelaskan ada masanya hukum berubah dengan peredaran zaman. Jika dahulu wanita haid memang tidak dibenarkan ke masjid lantaran darah kotornya bolhe berciciran di lantai masjid, tapi di zaman modern, hampir kesemua wanita yang datang haid ada memakai tuala wanita, jadi tidak timbul lagi persoalan darah itu keciciran di lantai.

Hanya berkemungkinan wanita UMNO tidak memakai tuala wanita maka itu disebabkan Pegarah JAIS masih mengharamkannya!

Adapun UMNO yang mempergunakan isu ini untuk mendapatkan sokongan maysrakat Islam terhadapnya, UMNO tetap gagal, malah masyarakat akan terus membenci UMNO yang jahil murakab yang sanggup menggunakan isu tersebut untuk kepentingan mereka, malah mengheret istana ke dalam kemelut isu berkenaan.

Sultan Selangor dilaporkan murka. Namun rakyat juga merasakan dukacita. Rakyat tidak mahu menderhaka. Tetapi rakyat melihat ada sesuatu yang tak kena.

Dan kini MAIS ambilalih pentadbiran surau berkenaan untuk kepentingan UMNO BN pastinya. Surau tersebut akan dijauhi rakyat jelata. Dan pilihanraya bakal tiba. Pastikan UMNO BN kalah sehina-hinanya.


PM: No sacking for 'racist' civil servants. We need to educate these kids! ;)
Posted: 27 Aug 2010 07:05 PM PDT
Prime Minister Najib Razak has come out strongly to denounce racism, saying that the federal government should adopt the policy of zero tolerance on the issue, with special focus on those who try to incite racial hatred.

At the Barisan Nasional Youth Lab townhall session in Kuala Lumpur this morning,
when taking questions from the floor in a question-and-answer session,
Najib attempted to calm emotional waves by urging the public not to be quick about apportioning blame and said,
"Sometimes what is interpreted by others may not also be the truth."
Asked if civil servants found to make racist remarks would be sacked, the premier also remained non-committal and said, "

We need to have an educational process. It is still quite nascent

(for the civil servants). But rest assured, those who make racist remarks, action will be taken."
He must suffer the consequences
Posted: 27 Aug 2010 07:04 PM PDT
The Star
newspaper today reported the arrest of a man believed to be notorious international wildlife trader Anson Wong at the Kuala Lumpur international airport following the seizure of 95 snakes of various species.
Well, it is about time that local authorities go after Wong, if it is really him behind the snakes. It is a disgrace that
Perhilitan
(Wildlife and Natio­nal Parks Department) had refused to take action on him all these years because of a filmsy excuse that he had not broken any law in Malaysia, despite him being a wanted man in several countries around the world because of his illegal trade.
Well,
Perhilitan
cannot overlook him this time because he has been caught redhanded while attempting to smuggle out these protected snakes. The luggage broke at the airport and the snakes were discovered. Perhaps in a way, Wong has become careless because he could have just stayed put in Penang and let his underlings do all the dirty work of moving between countries. Or perhaps, he thought that he would be safe travelling within this region where almost all the countries are, one way or another, guilty of involvement in this business of endangering protected animal species to some extent.
People like Wong has no regard for the environment or conservation. To them, wildlife trading is just a way of making a living. I feel this is wrong because the resources of this planet is not infinite. Everything exists and co-exists in a perfect harmony -- Ed Stafford, the man who completed walking the length of the Amazon river in South America, will tell you this -- and when Man goes against Nature by unbalancing this balance, it will have irreversible consequences on our lives. We may not feel it immediately but not let our children suffer later.
But other than illegal wildlife trading, what's wrong is also the legal and illegal logging activities that go on in the jungles and on our hillslopes. Just because there is approval for trees to be chopped down doesn't make it a correct decision. By cutting down the trees and indiscriminately clearing the land of vegetation, we are stripping the earth of a natural cover and adding to the irreversible unbalancing of nature. This, again, must be stopped but unfortunately, some of the biggest culprits behind these activities are the governments themselves. And there's nothing that can be done to stop them.
In the meantime, here's an excellent expose in the
National Geographic
about Asia's wildlife trade. It's quite a recent story, published in January 2010, with Wong taking centre stage.
ca-pub-5430283382112812