---
Posted: 02 Aug 2010 09:42 AM PDT
BOLOS DARI DINDING
ini bukan lawak di kaca berbayar
ini seperti jatuh kemaluan dari tempatnya
bolos lagi
dalam waktu berturutan hanya selang dua
kalendar masihi
dua menteri kanan dalam nada serupa
memberi kata-kata beramaran
tapi dinding tetap menyembunyikan
wajah di dalamnya.
ZULKIFLI BIN MOHAMED
Chukai, Darul Iman
02 Ogos 2010.
Berani tak Utusan Malaysia dan Berita Harian?
Posted: 02 Aug 2010 08:43 AM PDT
Banyak sungguh berita yang menarik bila M'siakini bersikap memberi peluang pada kedua-dua pihak UMNO/BN dan Pakatan Rakyat. Dalam M'siakini hari ni jer, ada beberapa tajuk yang amat menarik keluar di muka yang sama.
1) "UMNO beri amaran "jangan main api" kepada Yb Pua(DAP) berkaitan isu diskaun pemilikan rumah dan hartanah kepada bumiputra.Amaran ini disampaikan oleh Datuk Ahmad Maslan,Ketua Penerangan UMNO.
2) "Haramkan DAP" kata YB PKR yang melompat ke kawasan bebas, yang dikatakan dah dibeli UMNO, iaitu Zulkifli Nordin.
3) "Tahanan melarikan diri, KP imigresen akur jika ditukar " Datuk Hisha,Menteri KDN khabarnya kesal dengan peristiwa 20 tahanan dari Afghan melarikan diri.
4) 36 peserta demo anti-ISA ditangkap.
5) Kenapa demo penyokong ISA tidak ditangkap?
Boleh ker Berita Harian atau Utusan Melayu buat macam ni?Berani tak dua akhbar tu beri peluang yang sama pada PR? Berani tak kedua-dua akhbar tu letak poster anti-ISA macam diatas?
Tariq Ramadan's 'Quest for Meaning'
Posted: 02 Aug 2010 08:57 AM PDT
Tariq Ramadan's 'Quest for Meaning'
Review by Karen Armstrong
The Quest for Meaning: Developing a Philosophy of Pluralism, by Tariq Ramadan, Allen Lane RRP£25, 224 pages
I was fully engaged with this book from the very first sentence – "This book is a journey and an initiation" – because an initiation is exactly what we need at this perilous moment in history. Like so many religious terms, the word initiation has lost much of its force in modern times. But in all the great spiritual traditions, initiation signified the creation, often painfully acquired, of a new self. Classical yoga, for example, was not an aerobic exercise but an initiation that consisted of a systematic dismantling of egotism. Those yogins who succeeded in extracting the "I" from their thinking found that, without the distorting filter of selfishness, they perceived the world quite differently.
Tariq Ramadan, Professor of Contemporary Islamic Studies at Oxford University and author of The Quest for Meaning, is convinced that we are all experiencing a profound loss of confidence. "Fear, doubt and distrust are imperceptibly colonising our hearts and minds. And so the other becomes our negative mirror, and the other's difference allows us to define ourselves, to 'identify' ourselves," he writes. Ramadan has experienced this personally. A powerful voice for reform in the Muslim world, he is routinely vilified in the west – often by liberals who decry the absence of any such "reformation" in Islam. The suspicion and insecurity that have come to dominate our politics frequently prevents us from seeing others clearly; the "other" becomes our shadow-self: a projection of everything that we believe that we are not – or fear subliminally that we are.
The "toleration" that was the watchword of the Enlightenment philosophers is not enough, Ramadan argues. Toleration literally means "to suffer" or "to endure" the presence of others and implies a relationship of domination; the powerful are requested "to moderate their strength and to limit their ability to do harm". But such grudging acceptance is detrimental to both the person who tolerates and the one whose presence is merely endured. What is required is respect, based on a relationship of equality. Tolerance can "reduce the other to a mere presence" but "respect opens up to us the complexity of his being".
It is always a temptation to imagine that my truth is the only truth. But, Ramadan insists that there are universally shared truths that are arrived at differently in many systems of thought, secular and religious. If our choice of our own truth is at all meaningful, we must experience other truths as truthful: if our own truth is forced upon us by its uniqueness, it would lose its meaning. This perception of diversity is crucial to Hinduism, Buddhism, and the more profound forms of monotheism. The Koran, for example, endorses pluralism: "Had God so willed, he would have made you one single community." (5.48).
This is a prophetic, passionate and insightful book. Ramadan's message is urgent: our very survival depends upon our ability to build a harmonious, respectful global community. We have now entered the realm of emotional politics dominated by instantaneous public reactions. In this age of global communications, we are possessed by tidal waves of global emotions that inspired the mindless violence in the Muslim world after the publication of the Danish cartoons and the tearful ritual gatherings after the death of Princess Diana. Voters are now less interested in ideas and convictions but are mobilised instead "by their fears, their need for security, reassurance, comfort and clearly defined points of reference and identities".
With populations kept in a constant state of alert, there is a mass feeling of victimisation, which erodes all sense of responsibility. Victims feel justified in blaming a "dangerous 'other' who is at once so far away, so close at hand and even among us that we no longer know who 'we' are". The threat of terror is so great that ignoring human rights has become acceptable, so that surveillance, the loss of the right to privacy, summary extraditions and "civilised" torture camps are beginning to be taken for granted.
The remedy, Ramadan is convinced, is to reshape ourselves at a profound level. Time and again, he returns to this theme. The initiations devised by the religious, philosophers and the arts enabled practitioners to transcend the narrow confines of self-regarding, fearful egotism, in which "we" become the measure of all things. We need to understand what drives us, analyse our emotional blocks, wounds and anxieties and master them. Instead of blaming the other, we need to develop the critical ability to stand back and speak out against the abuses of "our" side, taking back full responsibility for our actions. We have to reacquaint ourselves with history, realising that there is no such thing as a "pure" personal or civilisational identity and that we have all been shaped by diverse influences.
But this, as Ramadan acknowledges, will not be easy. These days we expect instant transformation, instant makeovers, and the change wrought by conventional initiation is slow, incremental and imperceptible. We have lost the habit of inwardness and of open-hearted listening, and confuse emotion with spirituality. Ramadan is an important voice and his message could not be more relevant. But many will feel baffled by his eloquent plea for an empathy that makes room for the other in their minds and hearts: they would rather be right.
Initiation involves far more than an intellectual acceptance of a position; it has to reach a level deeper than the cerebral, so that we lay aside habitual modes of thought, abandon self-serving certainties, and realise how little we know about one another. If we cannot work assiduously to cultivate a profound sense of the unique sacredness of every single human being, we will enter a moral void. To begin their personal initiation, perhaps, readers should meditate on some of Ramadan's words and make them their own. They would do well to start with his dedication of the book: "To the semi-colon", which "in a world of simplified communications and simplistic binary judgments ... reconciles us with the plurality of propositions, and with the welcome nuances of the sentence and of complex realities."
Karen Armstrong is author of 'The Case for God' (Vintage)
SOURCE : FINANCIAL TIMES
Posted: 02 Aug 2010 09:27 AM PDT
Tengku Razaleigh Hamzah kecam Menteri Perdagangan Antarabangsa dan Industri Datuk Mustapa Mohamed kerana tidak memberitahu perkara yang sebenar berhubung sebab utama tentang kejatuhan pelaburan langsung asing (FDI) sebanyak 81 peratus pada 2009.
"Beliau tidak bercakap benar, berpusing-pusing beri alasan remeh," katanya di Sidang Kemuncak Pemimpin Pelajar hari ini.
Ku Li mengulas alasan menteri itu bahawa Malaysia hanya berjaya menarik FDI sangat sedikit berbanding ekonomi negara jiran kerana ia melibatkan skala pembangunan pada tahap berbeza, justeru tidak boleh menarik pelaburan infrastuktur.
Mustafa dilaporkan berkata ini kerana Malaysia tidak berminat menarik pelaburan dalam sektor pulangan rendah seperti yang melanda ekonomi kawasan lain.
Razaleigh yang juga ahli parlimen Guan Musang mengetepikan perkiraan bahawa pelabur tempatan lari ke luar negara kerana pasaran Malaysia sudah tepu.
"Masalah sebenarnya ialah keyakinan (pelabur). Jika begitu, kenapa syarikat seperti YTL buat stesen janakuasa di Singapura? Awak boleh tanya mereka.
"Kita perlukan duit untuk bangunkan negara ini. FDI bukan hanya bawa duit tapi latihan dan kemahiran pembangunan," katanya. – Malaysiakini
Posted: 02 Aug 2010 10:33 AM PDT
I have no idea how Maxis got its telco licence to operate 3G. What I am paying for using Maxis 3G now is no where close to what I was getting using Digi Edge. I feel so silly getting drawn into switching to Maxis all because I wanted to get an iPhone. Such a mistake.
Now I am reliving my misery all over again. My iPhone crashed today, or rather yesterday. It wouldn't switch on at all. I went to the Maxis shop in telawi bangsar where I bought the iPhone and was told that it would take 3 weeks for the phone to be sent to Maxis for repair. And I am well within the warranty period. After much persuasion I was told Maxis will resolve the problem within 1 week. I have no idea who is looking out for my interest in this day of consumerism but i feel conned. 7 years or more ago when I had a Treo 600 and it crashed, this small retailer in klcc that I bought the phone from agreed to meet me and immediately gave me a new replacement unit immediately. Have we regressed? Have consumer rights been short changed? Or is it just a matter of which multinational is more honourable. Are we again left to the mercy of big corporations. I can't help but feel Apple and/or Maxis has reneged on the contract to deliver a product without any inherent defect. I have paid the entire sum for the unit. And I am now told to wait 1 week while this big corporation figure out what is wrong with my phone unit.
Posted: 02 Aug 2010 09:17 AM PDT
regarding the anti ISA protest (or supposedly to be) where 4 people were arrested, i was mentioning about a group of people linked to umno instigating people. see for yourself, watch this video taken by my CJ mate, jimmy leow. see how noisy they were, see how they behaved like samseng? (thugs) and yet none of them were arrested! after watching the video, i remember now one of them was shouting "balik tiong san!" (go back to china!). and he get away with it. and they all get away with it… because they have umno backing. that's najib's 1malaysia for you.
i remember reading in one of the report in malaysiakini, someone was arrested for wearing the anti isa t-shirt and badge. gee… is that so? when i wanted to go to the vigil that sunday night i had wanted to wear the red and white anti isa t-shirt too but couldn't find it, so i wore my SABM t-shirt instead but i had the big red anti isa badge on the t-shirt. then i also pin the small black anti isa badge on my backpack! and i was walking around past policemen here and there. guess the police at that time were not interested in badges! or they think i'm a harmless old lady – so let this old lady alone with her 2 badges. haha.
oh, after watching the video, don't forget to read the 2 articles by my fellow church friend, susan loone. 'umno agitators harass penang vigil attendees' and 'why police let off pro ISA hecklers'.
————————————————————-
Malaysiakini
Umno agitators harass Penang vigil attendees
Susan Loone
Aug 2, 10
12:27pm
The highly tense atmosphere of last night's aborted anti-ISA vigil at the Penang Speaker's Square saw at least two peripheral incidents by provocateurs, which fortunately stopped short of escalating.
In the first incident, well-known local activist Ong Boon Keong claimed he was bullied by a group of young men (right) who wanted to "impose their ways (on him) through brute force" while he was waiting to participate in the vigil.
Ong said he arrived at the event about half an hour before the scheduled vigil at 9pm, but noticed that a large group of police had cordoned off the entrance to the Esplanade, a popular tourist spot.
He claimed he witnessed a group of "fierce looking and foul-mouthed people" in their 30s or 40s marching towards the scattered crowd at the field.
"They didn't look like the anti-ISA civil society type. I could not resist taking a photo of them (below). That (drew their attention) in my direction," he said.
"I sat down on a part of the concrete fencing at the edge of the field, pretending to adjust my camera. Some members of the group spoke in Bahasa Malaysia and instigated one another to do something about me," he added.
"Then one of them emboldened himself and came to sit next to me. He pretended to speak on his handphone but moved his elbow until it touched my face and muttered 'Mau cari pasal? Mau cari pasal?' (Are you looking for a fight?)."
Ong believes the man was trying to pick a fight with him, instigated by a few others from the "fierce-looking" group.
When Ong slowly moved away from the man, avoiding eye contact with him, the latter "declared his victory" by laughing with his friends and threatened further to pull Ong's beard.
Ong, who is currently involved in an election watchdog group and conducts new voter registration exercises in rural Sarawak, questioned why none of the group, who then pushed their way into the peaceful anti-ISA crowd, had been apprehended by the police.
Special rights for thugs?
"Why did the police act against peaceful citizens but allow those who openly and blatantly instigate violence to go free?" asked Ong.
"Didn't the police understand Bahasa Malaysia (and understand the groups' taunts)? Or had they been given a different set of instructions when it comes to upholding law and order on this special class of people?" he quipped.
In another incident, a similar group had reportedly tried to cause trouble with the anti-ISA protestors before the police dispersed the 100-odd crowd waiting for the vigil to begin.
The group, who claimed to be pro-ISA supporters, was identified by several participants to be linked to Umno.
But Georgetown district police chief Gan Kong Meng, who admitted knowledge of the presence of the troublemakers, said they were not arrested as they had complied with orders and did not put up a fight when the police told them to disperse.
Gan instead ordered the arrests of activist Kris Khaira and his father, lawyer Darshan Singh Khaira, Suaram coordinator Ong Jing Cheng (left) and PSM central committee member Choo Chon Kai under the pretext of an illegal gathering.
They have been released under police bail after giving their statements at the Jelutong police station, and are to report back on Aug 14.
Whither the YBs?
Meanwhile, Gerakan member Dalbinder Singh questioned why several local politicians did not take the lead in the anti-ISA protest.
Dalbinder, a law student who frequents the Speakers Square on a weekly basis, said he had approached the YBs after the arrests, to ask them why they were allegedly not present earlier when the vigil was about to start.
He complained that the assemblypersons, among them Liew Chin Tong (Bukit Bendera), Ng Wei Aik (Komtar), Koid Teng Guan (Sungai Pinang) and Koay Teng Hai (Ayer Itam), should have fronted the vigil instead of allowing the protestors to risk police arrest.
Dalbinder is upset that one of them, Komtar assemblyperson Ng (right), had ticked him off for raising the matter telling him, "Don't make trouble, behave yourself."
"I felt he shouldn't have said that. He could have explained to me in a better way. After all, how often do I get to meet a people's representative like Ng?" he said.
"I just needed to express myself, and I felt my question was valid," he added.
The YBs were earlier spotted in the field mingling with many NGO activists who had gathered to participate in the vigil, although several had arrived later to join the crowd.
The latecomers had explained that there were several other events they had to attend before heading for the vigil at the Speaker's Square.
————————————————————
Malaysiakini
Why did police let pro ISA hecklers.
Susan Loone
Aug 2, 10
1:03pm
Three activists and a lawyer arrested last night for protesting against the Internal Security Act have levelled a charge of 'double standards' against the Penang police.
They want to know why the police did not act against a group of 'troublemakers' – who are allegedly linked to Umno – at the Penang Speaker's Square last night.
PSM central committee member Choo Chon Kai, speaking to reporters outside the Jelutong police station about 12.30am today after his release, said the group – which claimed to be 'pro-ISA supporters' (right) – had been "very rough" and had tried to incite the crowd to violence.
Instead of acting against them, said Choo, the police arrested him and fellow-protestors.
"This is the real face of the people who support the ISA. They have a very fascist face; this is their real colour. It shows their mentality, that they are still trapped in the colonial past," he said.
"Unfortunately, the police have also acted in the same manner as they cracked down on activists in Kuala Lumpur and Penang."
The quartet was arrested last night after failing to comply with a police order to disperse within five minutes, issued at 8.50pm by Georgetown district police chief Gan Kong Meng. He warned the protestors that they would be arrested if they did not comply.
However, about 10 individuals, claiming to be members of a pro-ISA group, were let off. Just before the rally was due to start, they shouted the '1Malaysia' slogan – 'People First, Performance Now' – and told the activists not to disturb the public.
At one point, while the activists were negotiating with the authorities about their intention to rally, the group was seen pushing Choo towards the police, causing a commotion.
Kris Khaira (left), an activist, said it was obvious what the ISA stands for – to arrest those with whose views the government does not agree.
"For example, during the incident at the Speaker's Square, there were more people in the group of ISA supporters but they were allowed to be provocative," he claimed.
"They were there to instigate a fight, to turn the situation into violence. Although they were louder than us and had arrived earlier, why were they not arrested? Why arrest only us?"
His father, lawyer Darshan Singh Khaira, who was also arrested last night, expressed surprise over police action.
"In the last few years, they had allowed activities like this. The police used to give us 40 minutes and then tell us to disperse. I do not know why they (have acted) like this (now)," he said.
'Police have my shirt'
Suaram coordinator Ong Jing Cheng, who had been dragged off by the police and pushed into a truck as he was speaking to reporters, complained that he had been stripped of his black shirt with the anti-ISA logo while giving his statement at the police station.
"My shirt is now with the police for investigation," quipped Ong (in truck), when released together with Choo.
He condemned Prime Minister Najib Abdul Razak's 1Malaysia slogan, questioning its sincerity when people are arrested for protesting against an archaic law.
"We want to repeal the law, not just amend it, which is why we had planned to rally to express our views," he said.
Pantai Jerejak PKR assemblyperson Sim Tze Tsin, who was at the police station when the activists were released, condemned the 'high-handed' approach of the police and said it was an indication of BN's fear.
"The police may have arrested four people tonight, but there are thousands out there who condemn the ISA. We hope after tonight, there will be another wave of people's power to protest the ISA," he said.
Gan said the police had taken action after receiving information about potential trouble and agitation by certain groups.
He justified the arrests under the Police Act and Section 143 of the Penal Code, which allows the police to act against those deemed to be part of an 'illegal assembly'.
Asked why the police had not arrest the pro-ISA group, Gan replied that they had complied with the order to disperse.
Those arrested have been released on police bail after their statements were recorded. They will have to report to the Jelutong station on Aug 14.
This posting includes an audio/video/photo media file: Download Now
Amanahraya Trustees Bhd antara 30 pemilik saham terbesar Carlsberg! Mengapa Jamil Khir, Mufti dan Ulama UMNO "terkunci mulut"?
Posted: 02 Aug 2010 09:01 AM PDT
|

May 24, 2010

12:04:56 pm
PAS amat kesal, walaupun tidak terkejut dengan tindakan "mengunci mulut" Menteri Di Jabatan Perdana Menteri (JPM), Senator Jamil Khir Baharom, seluruh mufti dan para ulama UMNO di negara ini apabila berdepan dengan isu pemilikan saham Amanah Raya Berhad (ARB) dan Pertubuhan Keselamatan Sosial (Perkeso) dalam syarikat perjudian Magnum Corporation dan syarikat arak terkemuka Carlsberg. (
klik

sini

untuk analisis saham Carlsberg Malaysia Brewery Bhd 'as at 25 February 2010'
).
Lajnah Pekerja dan Sumber Daya Rakyat PAS Wilayah Persekutuan menyifatkan Jamil Khir sebagai menteri yang menjaga hal ehwal agama patut bertanggungjawab sepenuhnya menasihati Kerajaan UMNO-BN dalam perkara yang amat serius, melibatkan pelanggan dan pencarum (pekerja) di kalangan umat Islam di negara ini.
PAS berpendapat ARB yang menjalankan tugas memegang amanah rakyat seharusnya bebas dan bersih daripada sebarang label dalam syarikat perjudian.  Apa yang menghairankan mengapa Kerajaan UMNO-BN "terkunci mulut" dalam perkara ini sedangkan dalam isu-isu yang melibatkan Pakatan Rakyat, segala macam pemimpin UMNO-BN begitu ghairah mendalangi propaganda dan manipulasi.
Sikap anti arak yang ditampilkan UMNO-BN sepanjang kempen Pilihan Raya Kecil Hulu Selangor dengan menentang tabiat buruk Zaid Ibrahim meneguk arak semasa mudanya, dan beberapa siri demontrasi UMNO membantah Kerajaan Selangor dalam isu penjualan arak di tempat terbuka patut dipuji; tetapi realitinya tindakan dan sikap itu hanyalah "lakonan munafik" apabila isu melibatkan pendapatan negara dan wang rakyat dalam pelaburan judi dan arak, mereka hanya membisu dan memekakkan telinga.
PAS mahu semua Pengarah Jabatan Agama Islam Negeri membentangkan isu ini kepada mufti dan membawanya kepada Jawatankuasa Fatwa Kebangsaan untuk tindakan lanjut demi mempertahankan maruah umat Islam di negara ini.  Jabatan Kemajuan Islam Malaysia (Jakim) dan mufti harus berpendirian tegas setelah banyak pihak kesal dengan langkah yang diambil Perkeso dan ARB ini, sekalipun ulama UMNO enggan bersuara.
ARB memiliki saham Magnum terdedah berdasarkan Laporan Tahunan Magnum Corporation 2006 yang menyatakan Amanah Raya Berhad memiliki lebih 11 juta unit saham dalam syarikat judi itu.  Sementara, Laporan Tahunan 2007-2009 syarikat Carlsberg Brewery Malaysia Berhad, mendapati Perkeso berada di tangga kelapan dengan 2. 155,700 pegangan saham.
*Kenyataan media oleh Tarmizi Mohd Jam selaku Setiausaha Lajnah (Biro) Pekerja dan Sumber Daya Rakyat PAS Wilayah Persekutuan.
This posting includes an audio/video/photo media file: Download Now
Alleged 'affair' assumed to be true due to SG II Yusof's non-commital reply
Posted: 02 Aug 2010 07:35 AM PDT
Opposition leader Anwar Ibrahim's sodomy trial resumed today with the expected cross-examination of Kuala Lumpur Hospital's Dr Mohd Razali Ibrahim but defence lawyers immediately zoomed in on the alleged affair between the star witness and one of the prosecutors.

Head of the prosecution team,
Solicitor-general II Mohd Yusof Zainal Abiden,
had in a letter of reply to the defence team, said that the prosecution cannot verify of the alleged "affair" and that Farah Azlina's role was limited to taking notes of the proceedings.
Given
Yusof's non-committal answers in the letter of reply,
lawyer Sankara Nair for Anwar said the defence team would assume the allegations to be true given.
Selangor Perlu Cabar Kerajaan Pusat Walaupun Ke Peringkat Antarabangsa
Posted: 02 Aug 2010 07:14 AM PDT
K
ecuaian Khir Toyo Runding Konsesi Air, Selangor Rugi RM8 Bilion
Kerajaan Selangor mengalami kerugian sekurang-kurangnya RM8 bilion berikutan kecuaian bekas Menteri Besar, Datuk Seri Dr Mohamed Khir Toyo dalam merunding perjanjian konsesi air dengan Syarikat Bekalan Air Selangor (Syabas).
Sebaliknya, kerajaan negeri pimpinan Pakatan Rakyat sedia berdepan dengan tindakan mahkamah berikutan keengganan memenuhi perjanjian konsesi yang memerlukan tarif air dinaik hingga membebankan rakyat.
Kerajaan Umno Barisan Nasional (BN) pimpinan Dr Khir Toyo sebelum ini menandatangani perjanjian konsesi air dengan Syabas yang membenarkan syarikat itu menaikkan tarif mengikut tempoh tertentu.
Mengikut perjanjian, Syabas dibenar menaikkan tarif sebanyak 37 peratus pada 2009,25 peratus (2012), 20 peratus (2015), 10 peratus (2018) dan lima peratus (2021).

Akibatnya, kerajaan Pakatan Rakyat Selangor terpaksa berdepan dengan syarikat konsesi yang tamak dan berani menuntut jumlah yang melampau jika kerajaan negeri mengambil alih pengurusan air.

Malah, kerajaan negeri tidak gentar berdepan ugutan saman 1 bilion ringgit yang difail Syabas walaupun syarikat ini mendapat sokongan kerajaan Pusat.

Ini kerana kerajaan Selangor lebih mementingkan rakyat yang layak, mampu menikmati hasil dari dasar termasuk pemberian diskaun, insentif dan sebagainya.

Dalam kenyataan media, Setiausaha Politik kepada Menteri Besar, Faekah Husin menganggap Dr Khir Toyo patut berasa malu untuk bercakap soal kepentingan rakyat keranan kecuaiannya menghalang rakyat menikmati perkhidmatan air yang lebih baik.

"Rakyat Selangor berhak mengetahui cerita sebenar dan bagaimana Dr Khir Toyo seharusnya dihalang dari segi moral untuk memberi pandangan terutama dalam tatacara mentadbir negeri ini," kata Faekah.

Faekah juga mengulangi gesaan supaya dokumen perjanjian air dan laporan audit didedah kepada umum supaya rakyat tahu hal sebenar dan hal ini wajar dibawa ke mesyuarat Kabinet.

Langkah wajar bagi mendedahkan penganiayaan Umno BN terhadap rakyat melalui pemberian konsesi ini kepada syarikat kroni, akan diteruskan bagi memberi kefahaman kepada rakyat. -SK

Ulasan GB

Perjanjian dengan Kerajaan Persekutuan?

Kerajaan persekutuan pernah TIDAK mematuhi penjanjian yang dibuat dengan kerajaan negeri. Dimana perjanjian itu tiba-tiba diklasifikasikan sebagai MOU sahaja - iaitu perjanjian royalti minyak kepada negeri-negeri pengeluar minyak iaitu Kelantan dan Terengganu (waktu itu Terengganu telah dirampas oleh PAS).

Akibat daripadanya Kelantan dan Terengganu kehilangan royalti tetapi sebaliknya digantikan denan wang ehsan. Itu pun ditipunya kerajaan negeri, diberikan kepada plekok UMNO dan bukan kepada pemerintah negeri.

Begitulah sikap kerajaan pusat terhadap negeri yang diperintah oleh PR. Justeru itu PR perlu berusaha mengheret kerajaan pusat ke mahkamah kerana ketidak patuhan terhadap konsep federalisma sekalipun terpaksa ke peringakt antarabangsa.


ျပည္သူတုိ႔၏ သမားေတာ္ ဆရာဝန္မႀကီး မာမီ ေဒၚ ျမင့္ျမင့္ခင္
Posted: 02 Aug 2010 07:13 AM PDT
SOURCE: ျပည္သူတုိ႔၏ သမားေတာ္ (ဝါ) ေဆးဘက္ အႏုပညာမီးအိမ္ by ဘိုဘိုလန္းစင္ in Irrawaddy Burmese
မာမီ ေဒၚ ျမင့္ျမင့္ခင္တေယာက္ အရင္တပတ္ကဘဲ ၈၅ ႏွစ္ ျပည့္ခဲ့ၿပီ။ ဖ်တ္လတ္ ထက္ျမက္ဆဲ စိတ္ႀကီးဆဲ ေအာ္ဆဲ ဆူျမဲမုိ႔ မာမီ့ကုိ ၇၀ ေလာက္ ထင္ေနမိတုန္းပါပဲ။ မာမီ့အေၾကာင္း တေစ့တေစာင္းေရးဖို႔ စိတ္ကူး မိေသာ္လည္း ထုိအပတ္က လန္ဒန္တြင္ နာဂစ္ျပဇာတ္ကုိ ျမန္မာေတြ ကသည့္အထဲ ဝင္အသုံးေတာ္ခံေန လုိက္သျဖင့္ မေရးမိခဲ့။ အႏုပညာ စိတ္ႀကီးေသာ မာမီက ျပဇာတ္ဆုိတာေနာ္ အင္မတန္ အဆင့္အတန္းရွိတာ၊ ဗမာေတြ ဘယ္လုိကၾကသလဲဟု စိတ္ဝင္စားေနပါလိမ့္မည္။
ဟုိအႏွစ္ ၂၀ ေလာက္က သူ႔ျခံထဲ လာေဆာ့ေနေသာ ေကာင္ေပါက္ ကေလးက ဒီထဲပါတယ္ ဆုိေတာ့ ပုိလုိ႔ပင္ အံ့ၾသပါလိမ့္မည္။ မွတ္မိေသးေတာ့၊ အိမ္တြင္ရွိေသာ ပုံေဟာင္းေလး တခုထဲမွ ေဒၚေဒၚ စဝ္ျမေအးၾကည္ ၁၉၆၇ မႏၲေလး ေနာက္ဆုံး အေခါက္လာတုန္း လူထုတုိက္တြင္ ဂီတမယ္ လွကေလးစိန္၊ စႏၵရားဦးဘသိန္း တုိ႔ႏွင့္ ဆုိၾက တီးၾကစဥ္က မာမီတုိ႔ သားအမိ၊ အဘြား၊ ဦးေမာင္ (အဥၥလီေမာင္ေမာင္) တုိ႔ သားအမိတေတြ ဝုိင္းထုိင္နားေထာင္ ၾကသည္ကုိ ျပန္ျမင္မိၿပီး ၁၉၇၀ ေက်ာ္က ဆရာေက်ာ္ဝင္းတုိ႔ ေဆးေက်ာင္း အၿငိမ့္မ်ားတြင္ ေရွ႕ဆုံးက ထုိင္အားေပး ေဝဖန္ေသာ မာမီ့အေၾကာင္းကုိ အမွတ္ရသည္။
မာမီႀကီးဟု ဆရာဝန္ေလာကတြင္ သိၾကေသာ ေဒၚျမင့္ျမင့္ခင္ကုိ ပထမဆုံး ျမန္မာ အမ်ိဳးသမီး သမားေတာ္ ပါေမာကၡ ျပည္သူ႔က်န္းမာေရး ေဆးပညာရွင္ စသည့္ ဂုဏ္ထူးဝိေသသ မ်ားႏွင့္သာမက စာေရးဆရာေက်ာ္ တေယာက္ အျဖစ္လည္း လူသိမ်ားပါသည္။ မာမီ့အရုိက္အရာကုိ ဆက္ခံေသာ မႏၲေလး ေဆးရုံႀကီးမွ ေဆးပါေမာကၡ ဌာနမွဴး တပည့္ေဟာင္း ႏွစ္ေယာက္ဆက္တုိက္ အက္ေဆးေရးဆရာ အျဖစ္ နာမည္ေက်ာ္ သည္အထိ မာမီ့လမ္းစဥ္ကုိ လုိက္ၾကသည္။ မႏၲေလး ေဆးေက်ာင္းမွ စာေရးေကာင္းတဲ့ လက္ေတြ ထြက္သည္ ဆုိရာတြင္ ေဒါက္တာ ထင္ေအာင့္တပည့္ ေဒၚျမင့္ျမင့္ခင္ (ဝိဇၨာဘြဲ႔၊ အဂၤလိပ္စာ) ၏ အႏုပညာ ထုံေမြ႔ျခင္း အရိပ္က တစုံတရာ တြန္းအားျဖစ္ တန္ရာေပသည္။
ငယ္စဥ္ဘဝ နန္းေတာ္ေရွ႕က မာမီ့အိမ္ ေရာက္သြားလွ်င္ အေမရိကန္ ရုပ္ျမင္သံၾကား ဇာတ္လမ္းတြဲ ေတြထဲက ဟာဝုိင္ယီကြ်န္း ေပၚေရာက္ သြားသလုိ ရွိလွသည္။ ပါတိတ္ခန္းဆီးမ်ားျဖင့္ ဧည့္ခန္းျပတင္းဝတြင္ အလွဆင္ ထားသလုိ ရုိးရာ လက္မႈပစၥည္း ဘုစုခရုေလးမ်ားႏွင့္တကြ ေပၚဦးသက္စသည့္ ပန္းခ်ီေက်ာ္မ်ား၏ ပုံကား အလွမ်ားေၾကာင့္ စတီးခ်ိဳင့္၊မယ္လ္မင္းပန္းကန္စုံမ်ားကုိ ရွဳိးေက့စ္မွန္ဗီရုိႏွင့္ျပတတ္ေသာ သာမန္အိမ္မ်ားႏွင့္ မတူမွန္း သတိထားမိေစသည္။
ျခံေဘးပတ္ပတ္လည္မွ ျမက္ခင္းအိအိေပၚ လွဲအိပ္ရင္း ေကာင္းကင္ကုိ ေမာ့ၾကည့္ရသည့္အရသာကုိ ခုတုိင္ ေအာက္ေမ့မိသလုိ စမ္းေခ်ာင္းေလးႏွင့္ ဥယ်ာဥ္ကုိ အကြက္ခ် ျပဳျပင္ထားသည္မွာ Landscaping ဆုိတာကုိ မၾကားဘူးေသးေသာ္လည္း လွမွန္း ျဖစ္ကတတ္ဆန္းမဟုတ္မွန္းကေတာ့ သိေနသည္။ အိမ္ရွင္ျဖစ္သည့္ မာမီမွာ ထုိစဥ္က ကမၻာ့က်န္းမာေရးအဖြဲ႔တြင္ သြားေရာက္ထမ္းေဆာင္ခါနီး မႏၱေလးေဆးတကၠသုိလ္မွ ပင္စင္ယူထားစ မုဆုိးမပူပူေႏြးေႏြးပဲ ရွိပါေသးသည္။ မုဆုိးမဆုိေသာ္လည္း တပည့္ ေယာက်ာ္းသား ဆရာဝန္ ႀကီးမ်ားအေပၚ ၾသဇာေညာင္းလွေသာ မာမီႏွင့္ သူ႔အနားက သမားေတာ္အငယ္ ဆရာဝန္မမ်ား (အန္တီမ်ား) ဒြတ္ဒက္ရႊတ္ရွက္ေတြေျပာေနပုံကုိ ျပန္သတိရတုိင္း ပညာေၾကာင့္ ရဲရင့္ျခင္းပဲဟု ေအာက္ေမ့ရင္း က်ားမ တန္းတူျဖစ္ေရးဆုိသည့္စကားကုိ ၁၉၈၀ ေက်ာ္ကတည္းက သိခဲ့ရပါလားဟု ေက်နပ္မိပါေသး။ ေနာင္ မာမီႀကီးႏွင့္ေတြ႔တုိင္း သပ္ရပ္ အႏုပညာဆန္ၿပီး ခံ့ညားတက္ၾကြသည့္ ဤပုံရိပ္ကုိ ထိေတြ႔မိစျမဲပင္။
(၂)
မာမီကဲ့သုိ႔ အေစာပုိင္း ျမန္မာဆရာဝန္မႀကီးအမ်ားစုမွာ အရာရွိႀကီးႏွင့္သူေဌးသားသမီးမ်ားျဖစ္ေလ့ရွိပါသည္။ ျမန္မာအမ်ိဳးသားဆရာဝန္ပင္ သိပ္မထြက္ေသးခင္က မိန္းကေလးကုိ ေဆးပညာသင္ခြင့္ေပးဖို႔ႏွင့္ ေငြကုန္ ေၾကးက်ခံႏုိင္ဖို႔မွာ ထုိသုိ႔ေသာ လူကုံထံပုိင္းကမွ ျဖစ္ႏုိင္ေပလိမ့္မည္။ မာမီ့အဖုိ႔မွာကား ပညာေရးဟူေသာ ေလွကားကုိေထာင္၍ ဓူဝံၾကယ္ကုိဆြတ္ခဲ့ရသည့္ မိန္းမရည္ခြ်န္တဦးပါေပ။
စစ္အတြင္း မိဘမ်ားပ်က္စီးခဲ့ေသာ္ျငား စိန္ဂြ်န္းေကာလိပ္ေက်ာင္းဝင္း အေဆာင္တခုတြင္ ေဆးေက်ာင္းသူ ေက်ာင္းသားအခ်င္းခ်င္း ေစာင့္ေရွာက္ေနၾကရင္း ေခတ္ဆုိးႀကီးထဲတြင္ ေက်ာင္းတက္၊ ဆရာမရွိဘဲ စာအုပ္ ဖတ္ အေလာင္းခြဲခဲ့ၾကရုံမက မာမီ့စကားအတုိင္း လူငယ္တုိ႔၏ ရုန္းကန္ရဲသည့္သတိၱ၊ ေမွ်ာ္လင့္ခ်က္တုိ႔ ေၾကာင့္ ဆရာဝန္ျဖစ္ခဲ့၊ ဘိလပ္ျပန္ အေမရိကန္ျပန္ သမားေတာ္ျဖစ္ခဲ့ေတာ့သည္။ ပညာလုိသူကုိ ေထာက္မ ေပးသည့္ ပညာေရးရပ္ဝန္းေကာင္းႏွင့္ၾကံဳခဲ့ရျခင္းသည္လည္း မာမီ့ကုသုိလ္ပင္ျဖစ္ေတာ့သည္။
မာမီ မႏၲေလးတြင္ အႏွစ္၃၀နီးပါး စာသင္ေဆးကုသြားသည္မွာ အထက္ျမန္မာျပည္ က်န္းမာေရးေလာက အထူးသျဖင့္ မႏၲေလးၿမိဳ႕အတြက္ ေက်းဇူးႀကီးခဲ့ပါသည္။ စာေရး မလုပ္ ဘူးေသာ ဆရာဝန္မႀကီးတေယာက္က ေဆးခန္းမဖြင့္ဘဲ ေဆးရုံတြင္ အခ်ိန္ျပည့္နီးပါး ရွိေနျခင္းသည္ ျမတ္ေသာ မဂၤလာမည္ပါေပ၏။ တနည္း ကုန္ေစ်းႏႈန္း အတက္နည္းနည္းေႏွးေသာ ဝန္ထမ္းခံစားခြင့္ရွိေသာ မဆလ ေခတ္ေက်းဇူးလည္း ျဖစ္ပါသည္။
ထုိေခတ္က စာေရးဆရာ ေဒါက္တာထြန္းေရႊကဲ့သုိ႔ နာမည္ေက်ာ္ ေဆးခန္းဆရာဝန္မ်ားပင္ ပုိက္ဆံယူၾကမ္း သည္ဟု သမုတ္ခံရျခင္း ေရႊမန္းတြင္ နည္းပါးပါေသးသည္။
လမ္းစဥ္ပါတီမဝင္ေသာေၾကာင့္၊ ပညာေရးအစည္းအေဝးမ်ားတြင္ ထက္ထက္ျမက္ျမက္ေဝဖန္တတ္ေသာ ေၾကာင့္ မာမီတေယာက္ မႏၲေလးေဆးတကၠသုိလ္ ေဆးပညာဌာနမွဴးအျဖစ္မွ ဘယ္ေတာ့မွ ရာထူးမတုိး ခဲ့ေၾကာင့္လည္း ဆုိရွယ္လစ္ေခတ္ႀကီးမွာပင္ ေဆးပညာဌာန ေရႊေခတ္ဟု ေခၚႏုိင္ေလာက္သည့္ ပညာေရး စံခ်ိန္စုိက္ႏုိင္ခဲ့ေလသည္။ ဌာနတြင္းက စိတ္ႏုေသာ၊ သူႏွင့္လုိက္ၿပိဳင္တတ္ေသာ ပညာေက်ာ္တခ်ိဳ႕ကုိ သည္းညည္းခံၿပီး ဌာနေကာင္းက်ိဳးလက္တြဲလုပ္ခ်င္စိတ္ေပါက္လာေအာင္ ဆြဲေဆာင္တတ္သည္မွာ မာမီ၏ ရင့္က်က္မွဳပါေပ။
၁၉၇၀ေက်ာ္က မာမီ အစည္းအေဝးသြားတက္ခုိက္ အက္ဒင္ဘာရာ(Edinburg) ရဲတုိက္ႀကီးပုံ ပုိ႔စကတ္ ေနာက္ေက်ာတြင္ တဌာနလုံးကုိ လွမ္းညႊန္ၾကားရင္း ေမာင္…..အဝတ္အစားေတြ ေလွ်ာ့ဝယ္ ဆုိသည့္ စာ ေၾကာင္းမွာ ယခုထိ ေက်ာ့ေက်ာ့ေလးဝတ္တတ္သည့္ ဆရာဦး…နာမည္ကုိ ၾကားတုိင္း ျပန္ျမင္ေနမိၿပီး ဒါေၾကာင့္လည္း မာမီႀကီးလုိ႔ ဆရာဝန္အားလုံးက သတ္မွတ္ၾကတာကုိးဟုသာ ေျပာရပါမည္။
(၃)
မာမီ၊ အဘြားႏွင့္ ေဒါက္တာသန္းထြန္း၊ ဦးသက္ထြန္း စသည့္ ပညာတတ္လူႀကီးတခ်ိဳ႕တြင္ အထူးအားက် မိသည့္အခ်က္မွာ ဇရာကုိ အံတုၿပီး အခ်ိန္ရွိသေရြ႕ တုိင္းျပည္ေကာင္းက်ိဳး ပညာရပ္အက်ိဳးကုိ ေဆာင္ဖို႔ အားထုတ္ေနၾကျခင္းပင္။ လာဘ္လာဘ၊ ပကာသန ဘာတြက္မွ မဟုတ္ဘဲ လုပ္စရာရွိတာကုိ လုပ္သြားၾက ျခင္း လုပ္ေနၾကျခင္းသာ ျဖစ္ပါသည္။
ထုိ႔ေၾကာင့္ မာမီ ဗမာျပည္ျပန္လာၿပီးေနာက္မွ ေအအုိင္ဒီအက္စ္၊ ကင္ဆာ၊ ေဆးလိပ္၊ အစားအစာ စသည့္ အရင္းရွင္ မစစ္တစစ္ ေခတ္သုိ႔ ျပန္အကူးတြင္ ျမန္မာလူမ်ိဳးမ်ား သတိမူစရာ က်န္းမာေရးျပႆနာ အဖုံဖုံကုိ အစုိးရ ျပည္သူ႔က်န္းမာဘက္ဆုိင္ရာတုိ႔ထက္ ပုိၿပီး လုံ႔လစုိက္ထုတ္ ႏႈိးေဆာ္ခဲ့ပါသည္။ မာမီ့စကားႏွင့္အညီ လူတုိင္းအတြက္ ေခါင္းေလာင္းေတြ ထုိးေပးခဲ့ပါသည္။ ျပင္ပ အမအစ ပါသည္ဟုလည္း သဲ့သဲ႔မွ်မၾကားမိပါ။ မွတ္မိေသးသည္၊ သူ႔ပုိက္ဆံႏွင့္ထုတ္ရသည့္ သူ႔စာအုပ္ေတြ အခ်ိန္မီ မထြက္ႏုိင္သျဖင့္ လူထု စက္ၾကာ ပုံႏွိပ္ တုိက္ကုိ မၾကာခဏ ေလာေပးေလ့ရွိျခင္းကုိတည္း။ 
ျပည္သူေပၚ ထားသည့္ မာမီ့ေစတနာ၊ ေဆးပညာကုိ ေခတ္ႏွင့္အညီ ေလ့လာမႈမျပတ္ျခင္း၊ စာေပတတ္ကြ်မ္း မႈ တနည္း ခြန္အားရွိေသာ အရပ္ေျပာ စကားေျပကုိ ေက်ညက္မႈ (ေခတ္ေဟာင္းမီေသာ ေရႊမန္းလူထုႏွင့္ ထိေတြ႔ခဲ့မႈ အာနိသင္ မွတ္ပါသည္)စသည့္ လူထုက်န္းမာေရးႏွင့္ စပ္လ်ဥ္းေသာ စာေကာင္းတုိ႔၏ ဂုဏ္ၾကန္ အင္တုိ႔ႏွင့္ ျပည့္ဝလွသျဖင့္ မာမီမွာ ၇၀ ေက်ာ္မွ စာေရးဆရာႀကီးျဖစ္ခဲ့ျပန္ေတာ့သည္။ စဖုိေဗဒကို လုိက္စား ေသာ၊ လမ္းေဘးသေရစာကုိ ႏွစ္သက္စြာသုံးေဆာင္တတ္ေသာပါေမာကၡႀကီး အေၾကာင္းကုိ သိသျဖင့္ မာမီရယ္ ဗမာအစားအေသာက္ေလးေတြအေၾကာင္းေရးပါဦးဟု တုိက္တြန္းမိေလရာ က်ေနာ္ ရြက္ႏုေဝတြင္ အယ္ဒီတာလုပ္စဥ္က ပရစ္ေၾကာ္၊ ခုိေတာင္မုန္႔တီ၊ မုန္႔ဟင္းခါး စသည့္ ခဲဘြယ္မ်ားအေပၚ သူ၏ စြဲလမ္းမႈကုိ ေဆးဘက္အျမင္ပါေရာၿပီး က်က်နနေရးေပးပါသည္။
ျမန္မာအစားအေသာက္ မႏုႆေဗဒကုိ ထူေထာင္ရာတြင္ ဤစာစုမ်ားမွာ ခြ်င္းခ်န္ထားခဲ့လုိ႔ ရမည္မဟုတ္ပါ။
လူငယ္မ်ား အင္တာနက္ေခတ္ပညာေရးကုိ လက္လွမ္းမီႏိုင္ေစရန္ ဇြဲနပဲႏွင့္လုိက္စားခ်င္ၾကေစရန္ အလုိ႔ငွာ  ေဆာင္းပါး အင္တာဗ်ဴးမ်ားမွ တြင္တြင္ႀကီး ႏႈိးေဆာ္ခဲ့သည္ကုိ လူထုၾကားတြင္ မည္မွ်ေပါက္ေရာက္မႈရွိသည္ ကုိကား မေျပာတတ္ပါ။ ပညာေရႊအုိးေခတ္ႀကီးေပမုိ႔ တခါက ပညာလုိက္စားခဲ့ေသာ ျမန္မာလူမ်ိဳးတုိ႔အေနႏွင့္ ေနာက္မ်ိဳးဆက္ကုိ မည္သုိ႔ပ်ိဳးေထာင္ေပးရမည္ဆုိသည့္အေရးမွာ ခါခ်ဥ္ေကာင္မာန္ႀကီးရွိလွပါသည္။
ထုိထက္ မာမီအေလးတယူျပဳ ႏႈိးေဆာ္သည့္ ပညာရပ္မွာ ဆရာဝန္က်င့္ဝတ္ပင္ျဖစ္ေတာ့၏။ မွတ္မိေနသည္ မွာ ၂၀၀၄ က မႏၱေလးေဆးသိပၸံ ေရႊရတုတြင္ တျခားဆရာေဟာင္းမ်ားလုိ ေရွးျဖစ္ေဆြးေတြ ျပန္မလွန္ဘဲ ၂၁ ရာစု ေဆးပညာေလာကႏွင့္စပ္လ်ဥ္းသည့္ သတိမူစရာမ်ားကုိ ပါဝါပြိဳင့္ႏွင့္ ေဟာေျပာခဲ့ျခင္းပင္။ ေဆးေက်ာင္း တြင္ လစ္ဘရယ္အတ္ေခၚ လူေရးလူမႈပညာမ်ား တုိးခ်ဲ႕သင္ဖုိ႔ကုိလည္း မာမီ ေျပာခဲ့ဖူးပါသည္။
မာမီ့တပည့္ဆရာဝန္ႀကီးမ်ားကား ေစ်းကြက္မာရ္နတ္၏ ျမဴေခ်ာ့မႈေကာင္းလြန္း၍လားမသိပါ၊ ခလုတ္ထိမွ လူနာဂုေဏာကုိ သိၾကပါေတာ့သည္။ ျမန္မာလူ႔ေဘာင္မွ အသက္သခင္အျဖစ္ တန္ဖုိးသတ္ခဲ့သည့္ သမား ဂုဏ္ရည္မယုတ္ေလ်ာ့ရေအာင္ ေ႐ွ႕ဆက္စုိက္ထုတ္ၾကဖုိ႔ ေကာင္းလွေတာ့သည္။ သုိ႔မွသာ ျမန္မာဆုိတာ က်န္းမာေရး အရည္အေသြး နိမ့္က်လွေပမယ့္ အာဖရိကလုိ လက္တင္အေမရိကတုိင္းျပည္တခ်ိဳ႕လုိ လူမႈ က်င့္ဝတ္ပ်က္သုဥ္းၿပီး ကူရာကယ္ရာမဲ့ေနတာမဟုတ္၊ ဆရာဝန္မ်ားက ရွိသမွ်ႏွင့္ ျပည္သူကုိ ကုိယ္ႏွင့္ထပ္တူ ေစာင့္ေရွာက္ေနတဲ့တုိင္းျပည္ဟု ဆုိစမွတ္ျဖစ္ေစခ်င္ေတာ့သည္။
(၄)
မာမီ အရင္လက မႏၲေလးတြင္ တပည့္ေတြဧည့္ခံသည့္ ေမြးေန႔လာရင္း သက္ႀကီးဆရာဝန္ေထာက္ပံ့ေရး ရန္ပုံေငြအတြက္ သိန္း ႏွစ္ရာေလာက္ အလွဴခံရသြားသည္။ ထုိအထဲ တပည့္ေဟာင္း စီးပြားေရးသမား တေယာက္ထဲက သိန္းတရာေက်ာ္ လွဴသည္ဆုိသည့္ သတင္းေကာင္းမ်ား ၾကားရသျဖင့္ လွဳိက္လွဲ ဝမ္းသာ ရွိလွပါဘိ။ ဆရာဝန္ေတြ ေငြမက္အက်င့္ပ်က္သည္ဟု နာမည္ဆုိး ထြက္လွသည့္ေခတ္တြင္ ဆရာဝန္အုိႀကီး မ်ား မည္မွ် က်ပ္တည္းဆင္းရဲစြာ ရုန္းကန္ရပ္တည္ေနရသည္ကုိ လူအမ်ား သိနားလည္ႏုိင္မည္မဟုတ္ပါ။ ဝန္ႀကီးေဟာင္း ဆရာႀကီး ဦးေဖသိန္းတုိ႔စုံတြဲသည္ပင္ အႏွစ္သုံးဆယ္ခန္႔ အုပ္ခ်ဳပ္ေရးေလာကတြင္ ျပင္ပဝင္ေငြမရွိဘဲ ေနခဲ့ရသျဖင့္ ေငြႏွင့္စက္ဝယ္ရေသာေဆးဖိုးကုိ မခံႏုိင္ေတာ့ေပ။
ရန္ကုန္အျပန္ ေလဆိပ္အဆင္း မ်က္ပါးရပ္ ကုန္တုိက္တခုတြင္ သစ္သီးဝင္ဝယ္ရင္း လမ္းေဘးတြင္ေတြ႔သည့္ ငါးေရခြံေၾကာ္ကုိ မ်က္စိက်သျဖင့္ ေျခာက္ဆယ္ေက်ာ္ တပည့္ႀကီးမ်ားက ဝမ္းသာအားရ ဝယ္ေပးလုိက္ၾက သည္ ဆုိသည့္ စကားကုိ ၾကားရသည့္အခါ "ဒါ မာမီ့ရဲ႕ မတုပႏုိင္ေသာ ဝိေသသလကၡဏာပဲ၊ အသက္ ရွည္ရွည္နဲ႔ ျမန္မာ့က်န္းမာေရးနဲ႔ အစားအေသာက္အေနအထုိင္ အေလ့အထကုိ အကဲခတ္စာေတြ မ်ားမ်ား ေရးၿပီး ေခတ္က်ပ္ႀကီးမွာ လူေတြအသက္ရွည္ခ်င္ေအာင္ စည္းရုံးႏုိင္ပါေစ၊ က်န္းမာေရး ပညာေရး မူဝါဒ ေကာင္း အလုပ္ေကာင္းေတြ ျမန္မာျပည္တြင္ အျမန္အထေျမာက္ပါေစ" ဟုသာ မွန္းဆ ဆုေတာင္းမိပါေတာ့ သည္။
ဘုိဘုိလန္းစင္မွာ မႏၲေလးေဆးတကၠသုိလ္မွ ေဆးပညာဘြဲ႔၊ လန္ဒန္တကၠသုိလ္မွ သမုိင္းမဟာဝိဇၨာဘြဲ႔မ်ား ရယူထားၿပီး ျမန္မာပညာတတ္အလႊာ၏ သမုိင္းတြင္ ဦးေဆာင္သည့္က႑ကုိ အထူးလုိက္စားသည္။
Posted: 02 Aug 2010 06:40 AM PDT
Have you watched the video called
1Malaysia
which you can access
HERE
at YouTube or
HERE
at
Malaysia Today.
After watching it, your heart will be downcast and you might feel anger. Don't get angry. Why? During such challenging times that we face in Malaysia, any spiral of anger would lead to disaster.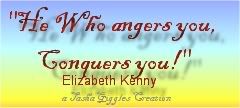 Andrew Ong's report in
Malaysiakini
HERE
says it clearly:
The recent police blitz against activists over the weekend has sparked a flurry of conspiracy theories, with a PR senator warning that it could lead to another round of Ops Lalang.

Muhamad Yusof Husin, a first-term senator from PAS, claimed that the trend stinks of old tactics employed by the BN in 1987, when the authorities clamped down on anti-government sentiments by detaining 106 people under the Internal Security Act (ISA).

He admitted that it remains a big "maybe", but stressed that it is a worrying prospect that should not be put past the ruling government.

Muhamad Yusof noted that the way the incidents have played out over the weekend, it is not too far-fetched to assume that the authorities may try to portray a "tense situation in the country".

"When peaceful activities are not allowed, it would spark protests and possibly the authorities may use this opportunity to use the ISA, with the excuse to restore order," he said at a press conference at the Senate lounge today.

Just like Ops Lalang in 1987 (left), where all opposition leaders and NGOs staff not supportive of the government were detained under the ISA ... that is a possibility. Then they (BN) will hold elections and the BN leaders can contest comfortably because there would be no opposition."
It is time for Pakatan Rakyat to seriously get ready for the next elections which should be very soon.
Look at the political landscape. Never before has there been such a continuous pattern of statements from politicians that could anger the rakyat. I.A. has almost become a trademark. The DPM plays his role as the quintessential Mr. Contrary very well and even today, made some 'interesting' statements. Hishamuddin expressed his regret over the 'Allah" issue and the next thing we read is Minister for Islamic Affairs Senator Datuk Seri Jamil Khir Baharom's adamant stand that the government should not rescind the ban on non-Muslims from using the word "Allah". Tony Pua says something and the next thing is he is warned not to play with fire. One minute TDM supports Nahib wrt FDI and the next day he questions him on the 1Malaysia. Golly! There is so much baiting going on and one wonders when it will all end! What is the purpose of all this time wasting frivolous pursuits???
I surmise that there seems to be a trend of deliberate attempts to provoke people to anger. We cannot and must not fall prey to their malevolent scheme to further their agenda.
There is no time to get angry or distracted or feel unhappiness, dissent or anger. Any burgeoning spiral of anger would lead to a weakening of defenses because anger cripples anyone. Patience, perseverance and pragmatic planning would pave the way for Pakatan to sweep to victory.
Most unfortunately, many are still VERY immature in their dealings with comrades. For instance, we see so many unhealthy spats in PR component parties - the latest being the Twitter update and Teng Chang Kim's response to leaders. Then we had the Khalid-Azmin competition which I need not elaborate.
PR leaders really need to grow up and consolidate their position. As always, they need to stop washing dirty linen in public and be on the offensive on the COMMON ENEMY instead of on their comrades. Pakatan Rakyat MPs and ADUNs had better get their act together and leave no room for any guided missile attack.
At the same time, the rakyat need to mobilize as many as possible to register as a voter. Our greeting to one another should be "Have you registered as a voter? Have you helped anyone to register as a voter" instead of "Hi! Have you had your dinner yet?"
I know there is a lot of anger in the air. We have to keep our cool.
Instead of the spiral of anger, we need to have a spiral of silence and NOT let the other side know what's up. They are throwing a lot of red herrings and it appears to me that the scheme of things is running very well with someone orchestrating from behind the curtains, if you get my drift.
It is time to go into training and to exercise restraint, caution and maximum wisdom. Get ready for what lies ahead....
Excuses, excuses...what a nerve!
Posted: 02 Aug 2010 05:46 AM PDT
I wonder how many households in the country have actually been visited by enumerators (census takers) during this latest Population and Housing Census that is being carried out by the Department of Statistics. The census exercise, which started on 6 July, is scheduled to end on 22 Aug. That means that there are only 20 days left.
Unfortunately right until today, nobody has come to my house. My aunt who is home most of the time drew a blank stare when I asked her a few minutes ago. Me? I haven't seen anyone either AND I'm usually home too. Besides, I'm told that if any household could not be contacted, the enumerator would leave the census form in the letter box and come back later to collect it. Well, there's nothing in my letter box except for letters and the advertisement flyers.
So I'm very much indignant to read in Sun2Surf today that "
the Chinese's response to the census exercise so far has not been encouraging
" and the Statistics Department is seeking the help of the Hua Zong organisation to make it happen.
Big bullshit
.
And I'm also very incensed that the president of Hua Zong had taken the apologetic line and agreed with the Statistics Department that the Chinese community was cool to the census. What's more, he had the nerve to urge the Chinese to give their full cooperation to the enumerators.
Big bullshit, again
!
Just speak for yourself, Mr Hua Zong president. You don't have to apologise on my behalf. And whoever is in charge of the census exercise at the Department of Statistics, please tell your people - I need just one of them - to come see me this week and I will answer all their questions personally, willingly and gladly! Just come. Don't make excuses. Okay?
ca-pub-5430283382112812
Negara Akan Hancur Selagi UMNO BN Berkuasa
Posted: 02 Aug 2010 04:46 AM PDT
H
ancur Malaysia Selagi Umno-BN Dibiarkan Menguruskan Negara
Kira-kira 30 isu penyelewengan di dalam Lembaga Penyatuan dan Pemulihan Tanah Persekutuan (Felcra) yang dibentangkan hari ini yang cuba disembunyikan oleh pengurusan Felcra daripada diketahui warga Felcra, sekaligus menafikan hak kamu sebagai peserta Felcra, demikian kata bekas Menteri Besar Pakatan, Datuk Seri Nizar Jamaluddin.
Nizar yang juga merupakan Ahli Parlimen Bukit Gantang berkata semasa kerajaan Pas mengambil-alih Kelantan daripada Umno-BN dahulu, Felcra telah dipastikan membayar kerajaan negeri RM11 juta untuk penggunaan tanah negeri Kelantan di mana sebelum itu Felcra tidak pernah membayar untuk menggunakan tanah negeri.
"Wang itu merupakan hak rakyat Kelantan yang telah dinafikan oleh Felcra dan Umno-BN. Penempatan Felcra terbesar adalah di Perak dengan kira-kira 26 ribu peserta, dan dianggarkan royalti yang patut dibayar kira-kira REM40 juta!
Di mana wang tersebut kini? Inilah yang kita cuba dapatkan sebelum kerajaan Perak dirampas dengan permainan kotor Umno-BN, takut kesemua perbuatan jijik mereka didedahkan!," kata Nizar lagi.

Beliau turut mendedahkan tindakan Pengerusi Felcra, Datuk Haji Tajudin Bin Abdul Rahman mengadakan majlis perkahwinan anak perempuannya di hotel Mandarin Oriental, yang terletak bersebelahan Menara Berkembar Kuala Lumpur.

"Tajuddin menjemput semua ahli parlimen ke majlis tersebut dan dianggarkan RM500 ribu hangus pada malam itu. Saya ingin bertanya, mana dia dapat wang sebanyak itu...terangkan kepada warga Felcra.Selagi Umno-BN dibiarkan menguruskan negara, akan hancur Malaysia nanti," tegas beliau.

Sehubungan itu, Persatuan Anak-anak Felda Kebangsaan telah melancarkan risalah 'Felda Bangkrap' bertujuan untuk mendedahkan penyelewengan dan salah urus yang berlaku di dalam pengurusan Felda kepada warga Felda diseluruh negara. Risalah yang dicetak sebanyak 200 ribu keping akan diedarkan mulai hari ini melalui cawangan-cawangan ANAK di seluruh negara.

Dalam perkembangan berkaitan beliau turut mempersoalkan tindakan Felcra menganjurkan Majlis Tilawah Al-Quran bersebelahan dengan tapak Himpunan Warga Felcra Peringkat Kebangsaan Kali pertama anjuran Parti Islam SeMalaysia Perak.

Tambah beliau, tindakan pengurusan Felcra menggunakan alasan majlis tersebut bagi memesongkan perhatian warga Felcra jelas menunjukkan Felcra mahu menyembunyikan fakta bahawa wujudnya salah urus yang serius. -SK


Posted: 02 Aug 2010 04:08 AM PDT
We were at the Sikh Gurdwara yesterday as part of the Penang Heritage Trust monthly site visits. I often look forward to these events as we get an insider's view of the historical building or place.
I am sure you've passed by this place of worship if you drive along Jalan Gurdwara going to GAMA or the Four Leaves Bakery. Most likely you would have thought it was a Sikh temple. It is but it is also more than that. And what with it being built in 1903, this building has seen more than 100 years of development in Penang!
Like everyone else, we were deeply curious about the Gurdwara. What is inside this place? What do the Sikhs do here besides pray? And we could finally get our myths righted then and there by asking the turbanned leaders.
I mean, have you ever wondered about the Sikhs? They are probably the most misunderstood people here in Malaysia. Everyone thinks Punjabis are Sikhs (the term is usually used interchangeably – I cannot think how annoyed the Sikhs are!). This is a misconception as Punjab is a state and in this state, the Punjabis could be of any religion – not necessarily Sikhism! Or the perennial favourite – Bengali as a term for the Sikhs. Again, it is misconstrued.
The Gurdwara is not only a place of worship but also a community centre for the Sikhs. It is a place for travellers (in those days of ship travel) to rest and have some clean accommodation before they moved on elsewhere. The accommodation is basic – the netting bed or charpoy doubled up as an easy bed without the need for mattress. (That is quite innovative because there won't be any bedsheets to lug about!).
Everyone, regardless of their faith, could come into the Gurdwara for a free vegetarian meal. Their communal kitchen is fairly large. We were told not to miss the special milk tea and pakoras the Sikh ladies had prepared for us at the end of our visit. It was true. The milk tea was smooth and delicious (better than Hong Kong milk tea!) without being too sweet while the deep-fried vegetable fritters were simple and homely fare.
The first floor of the Gurdwara housed their prayer hall. To enter, we had to cover our heads with scarves. While we women looked rather sweet and demure, men with scarves just looked quite Taliban! We were told that the Sikhs would read from their Holy Book and in this hall, prayers would be recited every day.
We were also given booklets explaining about the Sikh religion and what their core beliefs are. Although I had friends who were Sikhs when I was in school, it never occurred to me to probe more. Now I know better of course.

If we could all visit each other's place of worship and have the religion explained to us, we could all understand more. Understanding each other and appreciating each other's uniqueness will alleviate fear. It is only fear which creates misunderstandings about religion.
Just the other night, I was speaking to Fabian and feeling really lucky that I have access to his Catholic mind and all the theology he's learnt. Again, I may have Catholic friends but I sure did not dare ask too many questions back then. It is only with friends who are open enough does one dare approach the subject of religion. It's all very curiously interesting!
Dialog bersama Penduduk Seri Setia
Posted: 02 Aug 2010 04:07 AM PDT
Sepanjang beberapa minggu kebelakangan ini saya telah mengadakan beberapa siri dialog dengan penduduk Seri Setia.
Dialog ini bermula dengan dialog di Dewan MBPJ Jalan SS7/26. Dialog ini telah dihadiri bersama oleh pihak Balai Polis Kelana Jaya, MBPJ dan Alam Flora.
Seterusnya saya mengadakan dialog bersama penduduk Taman Kelana Indah sekitar SS 7/17. Isu utama membabitkan pembangunan Projek Paradigm berhampiran di samping masalah pengangkutan awam.
Saya juga mengadakan dialog bersama Penduduk Taman Desaria Fasa 1. Fokus dialog ialah untuk menubuhkan Badan Pengurusan Bersama (JMB) memandangkan tiada penyelenggaraan untuk flat tersebut.
Dialog di Mentari Court juga membabitkan isu penyelenggaraan dan JMB. Pihak Balai Polis Sungai Way turut hadir. Antara isu yang dihadapi ialah masalah letak kereta, keselamatan dan bekalan air.
Semalam saya telah mengadakan dialog dengan penduduk sekitar Jalan SS 7/22 Kelana Jaya. Penduduk membangkitkan isu pembangunan pesat dan juga jenayah.
Saya akan meneruskan siri dialog ini di kawasan-kawasan lain selepas Aidilfitri nanti.
Gambar-gambar boleh dilihat di sini, sini, sini dan sini.
Posted: 02 Aug 2010 03:50 AM PDT
Listening to the statements and political rhetoric from both sides of the divide, I am reminded of the following story. Words are cheap and one can state or deny or proclaim whatever they feel. At the end of the day, it is the heart that counts and how one stands before his/her maker. Do leave a comment to share your thoughts or views. The next sopo post will be up at about 8.30p.m. Take care and enjoy your dinner! Cheers!
One day a young man was standing in the middle of the town proclaiming that he had the most beautiful heart in the whole valley.
A large crowd gathered and they all admired his heart for it was perfect. There was not a mark or a flaw in it. Yes, they all agreed it truly was the most beautiful heart they had ever seen. The young man was very proud and boasted more loudly about his beautiful heart.
Suddenly, an old man appeared at the front of the crowd and said, "Why your heart is not nearly as beautiful as mine." The crowd and the young man looked at the old man's heart. It was beating strongly, but full of scars, it had places where pieces had been removed and other pieces put in, but they didn't fit quite right and there were several jagged edges. In fact, in some places there were deep gouges where whole pieces were missing.
The people stared ? "How can he say his heart is more beautiful?" they thought.
The young man looked at the old man's heart and saw its state and laughed. "You must be joking," he said. "Compare your heart with mine, mine is perfect and yours is a mess of scars and tears."
"Yes," said the old man, "Yours is perfect looking but I would never trade with you. You see, every scar represents a person to whom have given my love - I tear out a piece of my heart and give it to them, and often they give me a piece of their heart which fits into the empty place in my heart, but because the pieces aren't exact, I have some rough edges, which I cherish, because they remind me of the love we shared."
"Sometimes I have given pieces of my heart away, and the other person hasn't returned a piece of his heart to me. These are the empty gouges - giving love is taking a chance. Although these gouges are painful, they stay open, reminding me of the love I have for these people too, and I hope someday they may return and fill the space I have waiting. So now do you see what true beauty is?"
The young man stood silently with tears running down his cheeks.
He walked up to the old man, reached into his perfect young and beautiful heart, and ripped a piece out. He offered it to the old man with trembling hands. The old man took his offering, placed it in his heart and then took a piece from his old scarred heart and placed it in the wound in the young man's heart. It fit, but not perfectly, as there were some jagged edges.
The young man looked at his heart, not perfect anymore but more beautiful than ever, since love from the old man's heart flowed into his.
They embraced and walked away side by side.
-SOURCE UNKNOWN-
Posted: 02 Aug 2010 03:20 AM PDT
1986年11月,当时出任新加坡国家发展部长的郑章远被贪污调查局调查。他的一个老朋友在贪污调查局盘问下,承认曾经前后给过他两笔各40万元的现款。有关的贿赂行为先后发生在1981和1982年。郑章远否认拿了钱,却企图跟贪污调查局高级助理局长讨价还价,要求他不再查下去。内阁秘书向当时新加坡总理李光耀报告事态的发展,并告诉李光耀郑章远要见他。李光耀说他必须等调查结束后才能见郑章远。一个星期后,也就是1986年12月15日早上,保安官员告诉李光耀郑章远去世了,把一封郑章远写的遗书交给李光耀。郑章远写道:总理,过去两个星期,我感到非常悲哀沮丧。对于发生这次的不幸事件,我应该负全部责任。作为一个堂堂正正的东方绅士,我应该为自己所犯的错误接受最严厉的惩罚。您的忠实的郑章远李光耀探望了郑章远的遗孀,也看了他躺在床上的遗体。他的遗孀说,他终身为政府服务,希望能保持自己的名誉,问李光耀验尸庭能不能不进行研审
Posted: 01 Aug 2010 11:37 PM PDT
A lie is a type of deception in the form of an untruthful statement, especially with the intention to deceive others. It could have been told for various purposes such as to maintain a secret or reputation or to protect someone's feelings or to avoid a punishment or repercussion for one's actions.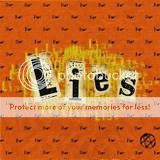 I came across
this report
in NST where Umno deputy president Tan Sri Muhyiddin Yassin advised party leaders yesterday to respond to issues and accusations raised by opposition parties quickly and confidently. He said failure to defend the government's policies and decisions would make the party and its leaders look weak.
"They (opposition parties) have
twisted issues.
Some of these accusations are lies and done rampantly. If Umno does not take an aggressive step in handling these issues, we will be seen as weak."
Twisted issues? Lies?
What is more interesting is his response!!! He advocated
an

aggressive

step in handling these issues.
Wow!!
The rationale given is classic - not to be seen as weak!!
I wonder if the statement was a Freudian slip.
Does our DPM perceive that UMNO is seen as weak?
Why do we defend ourselves from accusations? Simple.
To protect our INTEGRITY!!
The best way to defend ourselves is to tell the truth!
Here is a list of ten notorious political lies told in the world which I sourced from
THIS WEBSITE
. I am sure many readers can come up with TEN AWARD WINNING LIES ala Malaysian style ;-).
_____________________
TEN NOTORIOUS POLITICAL LIES TOLD TO THE WORLD
When we look back on the political landscape, we find notorious political lies that changed the course of a country at certain points in time. The lies that were told reveal an ominous fact. Politicians created the lies that made them infamous.
1. Umbrella Murder
Georgi Markov, a talented young Bulgarian writer, defected in 1969 and sought asylum in England. He was labeled a traitor by the Communist regime of Bulgaria. He was murdered in 1978 by a man wielding an umbrella. The assassination became know as the "Umbrella Murder".
2. Moscow Bans Polish Meat
Russia engaged in a game of political football with the Polish government in 2006. The crisis centered around the ban on imported meat from Poland. Moscow claimed the meat was not properly certified. Russia warned members of the European Union that Poland was not abiding by certified practices. It was all politics and lies.
3. First Lady Hillary Clinton: Role Model
Hillary Clinton was First Lady of the United States. The world expected her to be a spokesperson for women around the world. She could not live up to the expectations because she had to respond to charges that her husband was cheating on her. Instead, she reacted as an exploited woman. The women of the world expected some professionalism from her during this time. She deceived the entire sorority of women.
4. The US Presidential Campaign of 1990
The political campaign was full of charges and counter charges related to lies and dishonesty. Clinton charged Bush with lying and said that he looked like Pinocchio. Statements were made that Bush was trying to clinch the election with intentional lies. Bush's press secretary replied that Clinton was playing politics and made remarks about Clinton's disregard for honesty. Al Gore compared the Bush campaign to a "big lie" technique.
5. George Bush - Like Father, Like Son
A skill for telling lies is shared equally by the senior and junior Bush. The junior told the famous lie in 2003 when he said that, "We have discovered weapons of mass destruction in Iraq." The US Army made advances in the Middle East and found nothing. In 1988, the senior Bush made the now infamous statement, "Read my lips. No new taxes."
6. Joseph Stalin
In 1941, Germany broke the non aggression pact that it had signed with Russia. Russia then entered the war on the side of the Allies. In meeting with other Allied members, Stalin promised not to interfere in the affairs of other nations. He was lying. He installed communist governments in most of the countries in Eastern Europe. These countries fell behind what became known as the "Iron Curtain".
7. Bill Clinton
Bill Clinton, the 42nd President, told a lie under oath regarding his alleged connection with Monica Lewinsky. He was the second president in US history to be impeached by the House of Representatives. He was accused of a sexual indiscretion, to which Clinton had replied, "I did not have sexual relations with that woman."
8. Richard Nixon
Richard Nixon, the 37th president of the United States, lied about his efforts to cover up his misdeeds regarding the Watergate scandal. The truth was disclosed and he ultimately had to resign to avoid impeachment.
9. Jimmy Carter
Another US president, Jimmy Carter, was holding a press conference in 1980, in which he stated he would not use military action to free the hostages being held in the US Embassy in Tehran, Iran. The truth was that a military option was being planned at that very time. We should remember the words of Sir Winston Churchill, who noted that in wartime the truth must be preserved with a bodyguard of lies.
10. Neville Chamberlain
In 1938, British Prime Chamberlain met with German Chancellor Hitler to find a diplomatic way to avoid war. Adolf Hitler assured Chamberlain that war could be avoided if Czechoslovakia would agree to redraw its border. Chamberlain agreed and announced to the British Parliament that Hitler, "Means what he says." Hitler took the opposite action. It is one of humanity's most shocking lies.
_______________
Please leave a comment to share your thoughts and views. Thanks! Have a nice day!
Posted: 01 Aug 2010 11:15 PM PDT
About two weeks ago, he suggested for the formation of a 'Malay unity party' comprising of a 'dissolved Pas and Umno'. And yesterday, he talked about the future of Malaysian politics, a racial-based politics (read
here
). Who is talking here?
None other than Ibrahim Ali, the president of Perkasa, a 100 per cent Malay 'non-political' organisation already branded by the non-Malays as racist. It has led to the Chinese, Indians and other races to establish their own 'racial groupings', with the blessing of Deputy Prime Minister Muhyiddin Yassin.
Now, some leaders in Umno and Pas are already taking the 'Malay' unity party as a serious matter. Many lauded Ibrahim's idea as brilliant and would pave the way for a Malay Greater Politics. Should it materialises, there would only be one Malay party, no more Umno and no more Pas.
On a first thought, many would support him but on second, it triggers uneasiness among others. Some comments in my previous
posting
suggested that such a preposition would lead to a thicker race-based ideology in Malaysia. It would not only lead to racial segmentation of the community but most alarming is a 'Lu Gua' Malaysians.
The Chinese would also want a Chinese unity party too, comprising of MCA, Gerakan and DAP. Of course DAP would second such an idea should a Malay-unity party is formed within the dissolvement of Umno and Pas.
So would the Indians, uniting MIC, PPP and other Indian-majority parties.
What would become of Malaysia? We will have three major race-based parties competing among each other in the next general elections. Should the Malay unity party wins, a Malay will be the Prime Minister and should the Chinese unity party wins, a Chinese will have the Number 1 seat.
No, I personally dont think Barisan Nasional would be relevant anymore and no way for the three race-based parties to unite as their objectives would be centered on only one issue - fight for your own race. Having the ex-leaders of Pas and DAP in such an idea will not augur well for another BN-like integration party.
What about those indigenous in Sabah and Sarawak?
Well, Ibrahim's idea of a Malay unity party is good to some but is also a threat to national unity, for some. While Umno and Pas are considering his idea, I dont think it is practical in multi-racial and multi-religious Malaysia. Let's remain our status quo for the time being.
After all, when we suggest something for a race unity, we should remain focus before making another statement that race-based politicis will remain as the bedrock for the future of Malaysian politics.
The more we talk, the more we err...
Posted: 01 Aug 2010 10:59 PM PDT