---
Posted: 22 Aug 2010 10:50 AM PDT
8 days to merdeka day (national day). what merdeka? how to celebrate it when…
… when i'm constantly told to 'balik cina' (go back to china).
… when a malay daily that starts with U and belongs to a party that starts with U, constantly get away with spewing racial and seditious remarks?
… when we still have so many oppressive laws like ISA, OSA, PPPA, UUCA, sedition act and so on.
… when we have people who take it upon themselves to defend the king and yes, defend god too.
… when we can have malay extremist groups, spewing out whatever seditious remarks or hurling accusations at non malays and the govt did nothing BUT if there is a non malay extremist just squeaking away, those malay groups will attack him and the govt and police will quick jump into action.
… when my country only knows how to play racial politics and nothing else?
the economy, healthcare, education, the poor and many more important issues are ignore but it is always racial, racial, racial. remember we have a DPM who is a downright racist when he had declared he is malay first, malaysian last.
so what merdeka, you tell me? lots more to add on to the list, which will made you feel more down and therefore think of nothing at all to celebrate our independence day. nothing.
(note:  i'll add on to the list later (if any).)
<a rel="nofollow" href="http://news.xinhuanet.com/english2010/world/2010-08/22/c_13456629.htm">DPRK urges Japan to make apology, reparations for crimes</a>
Posted: 22 Aug 2010 12:00 AM PDT
Saya berhak memperjuangkan hukum-hukum Allah
Posted: 22 Aug 2010 07:35 AM PDT
Species extinctions happening before our eyes
Posted: 21 Aug 2010 03:06 PM PDT


This post was originally published in Skeptical Science.
In the past, research has predicted that global warming could lead to the extinction of more than one-fifth of animal and plant species. This research has largely been based on theoretical models. However, now observations can confirm whether reality matches theory. The paper Erosion of Lizard Diversity by Climate Change and Altered Thermal Niches (Sinervo 2010) compares global observations of lizard populations from 1975 to present day. The result? Rapidly warming temperatures are causing lizard species to go extinct before our eyes.
How does climate change affect lizard populations? While lizards bask in the morning sun to warm up, they retreat to the shade when temperatures get too hot to avoid heat stress. As it gets hotter, they have less time to forage for food. Warmer springs are particularly devastating as this is when lizards reproduce and need extra food.
Sinervo 2010 first analysed observations of lizard populations in Mexico. Since 1975 when observations began, 12% of local populations have gone extinct. Looking at weather station data, they found a correlation between the change in maximum temperature and local extinctions. The number of hours that lizards were forced to retreat to shade were significantly higher at extinction sites.
There are two ways species can compensate for climate change: adapt or migrate. Temperatures are changing too rapidly for most species to evolve in order to adapt to warmer temperatures. That leaves migration. What is being observed is species are relocating to cooler regions in response to warming temperatures. Lizard populations from lower elevations are expanding up to cooler, higher habitats. This appears to be exacerbating extinction of species already living in higher elevations.
Another important result they found is if we manage to reduce CO2 emissions over the next few decades, this will reduce the number of species extinctions in 2080 but have little effect on the extinctions by 2050. A slow down in global warming will lag atmospheric CO2 levels by decades. This lead the authors to conclude that lizards have already crossed a threshold for extinctions.
JR: Here is the abstract for the Science paper:
It is predicted that climate change will cause species extinctions and distributional shifts in coming decades, but data to validate these predictions are relatively scarce. Here, we compare recent and historical surveys for 48 Mexican lizard species at 200 sites. Since 1975, 12% of local populations have gone extinct. We verified physiological models of extinction risk with observed local extinctions and extended projections worldwide. Since 1975, we estimate that 4% of local populations have gone extinct worldwide, but by 2080 local extinctions are projected to reach 39% worldwide, and species extinctions may reach 20%. Global extinction projections were validated with local extinctions observed from 1975 to 2009 for regional biotas on four other continents, suggesting that lizards have already crossed a threshold for extinctions caused by climate change.
Related Post:
'Kami mahu papa, mama balik'<br>Oleh Norliza Wasilan<br>[image:
Posted: 21 Aug 2010 11:42 PM PDT
'Kami mahu papa, mama balik'



Oleh Norliza Wasilan




Sembilan beradik harap hati ibu, bapa terbuka pulang sambut Aidilfitri
KUALA KRAI: Ketika kebanyakan keluarga kian sibuk membuat persiapan Aidilfitri, sembilan beradik di sini hanya mampu menitip doa mengharapkan ibu bapa yang meninggalkan mereka tanpa sebarang khabar berita seminggu selepas hari lebaran tahun lalu, kembali ke pangkuan keluarga.
Sebagai tanda kasih sayang dan kerinduan yang mendalam, tujuh daripada sembilan beradik itu - Amirul Rizal, 11; Afiq Asyraf,10; Natasha Emilia, 9; Arif Hafizi, 7; kembar Airin Puteri dan Adlin Puteri, 4; dan Naqiuddin, 3, sepakat menghasilkan kad ucapan Aidilfitri khusus buat ibu bapa, Kasmaliza Kasim, 29, dan Mahadi Che Mansor, 31, biarpun sedar mereka entah di mana selepas membawa haluan akibat perbalahan.
"Kami bukannya nak baju baru atau duit raya... kami cuma mahukan papa dan mama balik..
"Saya harap mama dengan papa balik jumpa saya dengan adik-adik. Kami tak pernah lagi beraya tanpa mama dan papa... saya harap dengan Aidilfitri itu buka hati mereka untuk pulang," kata Amirul Rizal.
Sebelum ini, akhbar melaporkan perbalahan suami isteri itu yang membawa haluan masing-masing dan meninggalkan anak mereka di bawah jagaan datuk, Kassim Mat Diah, 55, dan moyang, Esah Hashim, 74.
Kassim yang juga pemandu jengkaut berkata, cucunya itu disara sumbangan bantuan Majlis Tindakan Dewan Undangan Negeri (DUN) RM400 sebulan bagi menampung perbelanjaan harian dan persekolahan cucunya yang belajar di Sekolah Kebangsaan (SK) Kampung Tengah, dekat sini.
Katanya, sebelum ini cucunya menerima bantuan Jabatan Kebajikan Masyarakat (JKM) RM150 sebulan, namun bantuan berkenaan dihentikan sebaik bapa mereka menghilangkan diri.
"Saya memohon pindaan nama dibuat kepada nama saya bagi memudahkan bantuan diberikan terus kepada cucu. Bagaimanapun ketika berkunjung ke pejabat JKM di Guchil pada 2 Ogos lalu untuk menerima bantuan RM300 (untuk cucu), saya melihat penama masih lagi Mahadi," katanya.
New bins for Rifle Range Flats
Posted: 22 Aug 2010 07:52 AM PDT
Saturday August 21, 2010
New bins for flats
By FONG KEE SOON
RESIDENTS at the Rifle Range Flats in Air Itam, Penang, can now look forward to a cleaner living environment.
State Town and Country Planning, Housing and Arts committee chairman Wong Hon Wai handed over 36 new rubbish bins, costing RM65,000, to the residents recently.
Also present was Jason Ong, state assemblyman for Kebun Bunga.
Loh Eng Khim, 48, who lives there, represented the residents in accepting the bins.
Each block received four green-coloured rubbish bins.
The residents were given the bins as previous ones had either been stolen or were in bad condition.
"The new bins come with metal doors and padlocks to prevent theft and drug addicts and scavengers from digging out the rubbish," Wong said.
The garbage disposal management and the residents committee will hold the keys.
Wong also urged the residents to refrain from throwing cigarette butts or burning paper into the rubbish chute, as the garbage might catch fire.
"Such inconsiderate acts are not only dangerous but also destructive as bins have been destroyed by fires in the past," he said.
Wong said the bins were given as part of the state government's effort to upgrade 14 low-cost housing schemes on the island.
He said RM10mil had been allocated to improve the amenities, such as sewage and electricity.
Counter
Data
.com
credit cards
Counter
Posted: 22 Aug 2010 06:29 AM PDT
Sometimes it pays to be loyal.
Wifey and me just love eating ayam penyet. And we have this particular ayam penyet restaurant that we always patronize on a weekly basis. Strangely enough, we somehow happen to always visit it on the same particular day every week.
We're both the kind of people who like patronizing restaurants that have good service irrespective of how good the food is. For us, service is very important and fortunately this restaurant has both good service and good food too :D
Now, last week we went there for our usual weekly dinner and as always, we ordered the same menu. Wifey loves the ayam penyet
(chicken meal)
and I love the empal penyet
(beef meal)
. We'd also order the sup ekor
(ox tail soup)
and the sup rawon (herbal beef soup) and some snack thingy called keropok emping
(chips)
.
The staff there all knows us quite well and practically know our order cos we'd never fail to order the same thing each time we go there. I have to stress once again that the staff and service there are excellent and our food arrived in no time.
So after we swallowed everything down, I head to the cashier to pay. The cashier then hands me my bill and with a smile says,
'I'm giving you a 5% discount cos you guys always eat here every week'
I was pleasantly surprised and was also pretty happy for the discount. It may have only been a 5% discount but it really was a nice gesture and one that will most definitely keep me heading back there every week for more. The fact that they actually knew we always visited was also surprising.
It is good service and little small gestures like these that make people go back for more unlike a certain
useless restaurant
that I wrote about quite sometime back that had the most horrible service ever!
Anyways, because of that small little gesture of appreciation, I'd like to recommend them to all of you. If you're ever in the Summit Shopping Mall and want a nice and decent place to eat, then by all means please head to
Ayam Penyet Ria
at the lower ground floor right opposite the Giant Supermarket and I'm sure you'll come away with a happy experience. Who knows you might end up with some free
custom tote bags
or something.
Like I said, sometimes it pays to be loyal :D
.
Who is Dr Porn Chua, a non-Muslim, to chastise DJ Jamaluddin, a Muslim?
Posted: 22 Aug 2010 06:01 AM PDT
By Clara Chooi
August 20, 2010
Dr Chua said the MCA has never interfered in the operations of The Star Publications. — file pic
KUALA LUMPUR, Aug 20 — Datuk Seri Dr Chua Soi Lek today played the religion card to hit back at deejay Jamaluddin Ibrahim for claiming they had met many times before, and issued a biting reminder that this was the holy month of Ramadan.
In denying that the party was to blame for axing Jamaluddin yesterday, the MCA president claimed he had only met with the 98.8 FM radio deejay once on May 3 this year, and even then, it had been at Jamaluddin's request.
"Such meetings with journalists, whether print or electronic, is part of my duty as the party president. It is not true that I have met him five times as he has claimed," he said in a statement today.
Dr Chua chastised Jamaluddin for making such "misleading" allegations and reminded the Mandarin-speaking deejay of his Muslim responsibilities.
"Jamaluddin, as a Muslim, should be more responsible and not make misleading and wrongful statements, particularly in this holy month of Ramadan," he said.
Dr Chua also sought to absolve the party of any involvement in Jamaluddin's removal from the popular station.
"The MCA has never interfered in the operations of The Star Publications (M) Bhd and its subsidiary, Star Rfm Sdn Bhd which owns the 988 Mandarin radio station.
"The party is fully aware of the status of The Star Publications Bhd as a public listed company and its responsibilities to the shareholders.
"I also believe that the media group should not be used or abused for any individual agenda," he said.
Dr Chua stressed that as the MCA was not responsible for the decision to remove Jamaluddin, it would not intervene in the case.
"The matter will be fully handled by the management (of the station)," he said.
Jamaluddin, who is the host for the station's "Hello Malaysia" programme, was told to leave recently for allegedly offending the authorities with racially sensitive remarks.
He was axed following a letter from the Malaysian Communications and Multimedia Commission (MCMC) to the station on Wednesday, which informed him that the programme was suspected of being a threat to national security and compromising race relations.
Following his removal, Jamaluddin's colleagues in the station caused a bigger stir yesterday when they wept openly on-air while discussing the issue.
They also turned the programme into a tribute to the popular host, the son of Malaysian freedom fighters the late Shamsiah Fakeh and Ibrahim Mohammed who both lived in exile in China due to their involvement in the Communist Party of Malaya.
Since then, the breakfast programme's remaining three deejays have also been removed, while its chief executive officer Wong Lai Ngo and senior programme manager Tan Chia Yong were suspended.
It is believed that Jamaluddin's suspension had stemmed from the invitation of popular columnist Oyoung Wen Feng during last Friday's programme to speak on issues pertaining to racial discrimination.
It has also been speculated that the MCA was the silent hand behind Jamaluddin's removal as the deejay was known to be supportive of Dr Chua's predecessor, Datuk Seri Ong Tee Keat.
Ong was recently forced to relinquish his post as MCA president when he lost his bid to retain the seat during the party's elections in March this year.
It is believed that Jamaluddin has frequently voiced his views during discussions on air and was often in favour of Ong's leadership.
In a press conference today, Star Rfm chairman Linda Ngiam said that the removal of Jamaluddin and the others were not due to political pressures from the MCA.
She said that the programme would continue without discussions and call-ins from listeners, and would be led by different deejays.
Ngiam said that the MCMC, in its letter, had advised the station to air content that was not too controversial.
She, however, said that it was yet to be determined how the station's programme had breached MCMC's guidelines.
Chua

once slammed others for their '

holier-than-thou

' attitude when they condemned him over his 'sex-capade'. Now, he's showing his '

holier-than-thou

' attitude by slamming DJ Jamaluddin. Come on Chua,  don't try to show you are a hero for the Chinese community. Shame on you, 'Cina Pek' Chua!
Posted: 22 Aug 2010 04:35 AM PDT
This afternoon, I had a smashing time with a girlfriend I had not seen since 2008. We talked nineteen to the dozen, laughed at each other's lame jokes :-), ate laksa and cendol, went shopping and truly had a beautiful bonding time. So sorry I have not had time to blog on sopo issues today. Am rushing now to attend the
Public Forum on the Yong Vui Kong case
. I just want to share this moving poem with you and hope that it can touch many hearts out there. Take care and I will update you about the forum when I get back. Do leave a comment to share your thoughts. Thanks! Enjoy your evening with your loved ones. Cheers!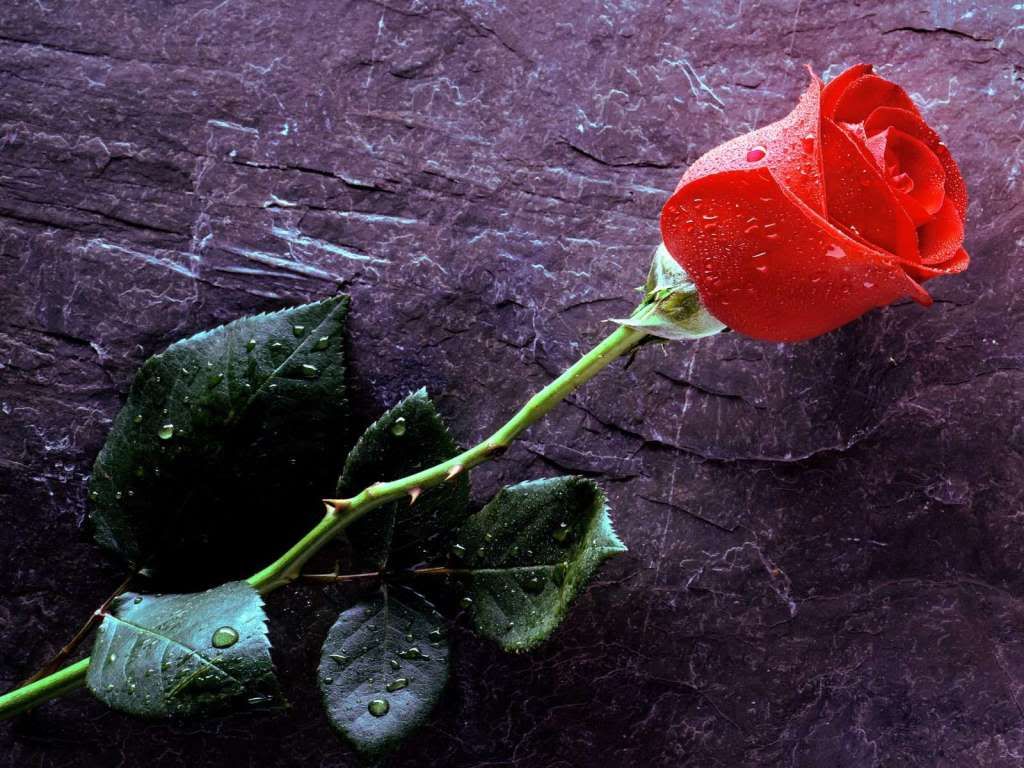 WISDOM FOR THE ROAD
Cherish things while you still have them,
before they're gone,
and you realize how precious they really are.
Life can only be understood backwards,
but it must be lived forwards.
Everything in life is temporary.
So if things are going good,
enjoy it because it won't last forever.
And if things are going bad,
don't worry because it won't last forever either.
Destiny is not a matter of chance,
it is a matter of choice;
it is not a thing to be waited for,
it is a thing to be achieved.
A journey of a thousand miles
begins with a single step.
Never cross a bridge
without knowing how to swim the tides.
If you could not add years to your life
Add life to your years.
- Author Unknown-
Chua Dicabar Keluarkan MCA Dari BN
Posted: 22 Aug 2010 04:18 AM PDT
M
PM mahu tindakan ISA ke atas Soi Lek
Majlis Perundingan Melayu (MPM), hari ini sepakat mendesak kerajaan mengenakan tindakan Akta Keselamatan Dalam Negeri (ISA) terhadap Presiden MCA, Datuk Seri Dr Chua Soi Lek yang didakwa mencetuskan ketegangan kaum selain melanggar semangat perlembagaan dengan mempersoalkan hak istimewa orang Melayu.
Ahli Jawatankuasa Pemandu MPM, Dr Zubir Harun berkata kenyataan Datuk Seri Utama Dr Rais Yatim semalam yang mendakwa Dr Chua melanggar Artikel 153 Perlembagaan Persekutuan dengan meminta ekuiti 30 peratus pegangan bumiputera dalam perniagaan dikurangkan.
"Mengikut kenyataan Datuk Rais semalam, kami rasa pelanggaran ini sebagai satu perkara serius.
"Beliau cuba merompak hak Bumiputera mendapatkan rezeki," tegas Zubir kepada wartawan ketika sidang media sempena mesyuarat tergempar MPM di sini.

MPM, sebuah badan gabungan badan bukan kerajaan (NGO) Melayu ditubuhkan Mac lalu dengan tujuan mempertahankan hak kaum Melayu dan Bumiputera.

Dalam pada itu, Setiausaha Agung MPM Dr Hasan Mad berkata resolusi Kongres Ekonomi Cina anjuran MCA Sabtu lalu seolah-olah sengaja mencabar hak Melayu.

Malah, Hasan menempelak penafian Dr Chua hari ini bahawa beliau tidak mempersoalkan Dasar Ekonomi Baru atau hak Bumiputera.

"Itu yang saya panggil lidah biawak. Resolusi itu dalam bentuk bertulis jelas menunjukkan beliau memang meminta pengurangan (ekuiti Bumiputera). MPM tidak mahu pemimpin yang tidak menyumbang kepada pembangunan negara seperti ini," tegas beliau.

Menurut Hasan, MPM akan mengeluarkan resolusi sendiri selepas mesyuarat tergempar har ini menuntut kerajaan tidak tunduk dengan permintaan MCA atau mana-mana NGO kaum Cina.

"Kita akan tulis surat. Pertama kepada menteri Kabinet Melayu, kedua kepada ahli Majlis Tertinggi Umno minta supaya tidak tunduk dengan permintaan kaum Cina dari MCA atau mana-mana pihak," kata Hasan.

Dr Chua sebelum ini juga telah meminta kerajaan menambah peruntukan kepada sekolah aliran Cina kerana mendakwa pertambahan murid di samping kepentingan berbahasa Mandarin bagi menarik pelabur dari China.

Seorang lagi Ahli Jawatankuasa Pemandu MPM, Datuk Kamaruddin Kachar berkata hanya sekolah kebangsaan layak menerima peruntukan kerajaan mengikut Perlembagaan Persekutuan.

"Perlembagaan kata sekolah bukan kebangsaan tak boleh terima peruntukan. Jadi mengapa nak bagi peruntukan (kepada Dr Chua). Kita menuntut sekolah Cina dan Tamil dimansuhkan dan hanya nak sekolah satu aliran,"katanya.

Seorang lagi Ahli Jawatankuasa Pemandu MPM, Datuk Seri Mohd Hilmi Ismail menambah hanya Malaysia masih memiliki sekolah pelbagai aliran.

"Di negara jiran seperti Singapura, Thailand dan Indonesia tak ada sekolah vernakular. Hanya Malaysia ada," ujar beliau.

MPM turut memberi amaran kepada MCA bahawa orang Melayu tidak akan memberi sokongan kepada parti itu jika ia terus mengungkit hak istimewa orang Melayu.

Pertubuhan Pribumi Perkasa Malaysia, salah satu ahli gabungan MPM sebelum ini telah membuat laporan polis terhadap Dr Chua berhubung kenyataannya yang dikatakan berbaur perkauman apabila mempersoalkan sistem kuota ekonomi Bumiputera.

Dr Chua semasa ucapannya di Kongres Ekonomi Cina Malaysia 14 Ogos lalu menuntut ekuiti Bumiputera sebanyak 30 peratus dalam semua sektor ekonomi dikurangkan secara berperingkat tetapi mendapat tentangan hebat pelbagai NGO Melayu. -TMI



Ibrahim pula gesa pihak tak hormati kontrak sosial keluar Malaysia

Presiden Perkasa Datuk Ibrahim Ali menyertai senarai pihak yang menggesa agar mereka yang menyentuh soal kepentingan Bumiputera dan kontrak sosial supaya balik ke negara asal mereka.

Dalam kenyataan dikeluarkan pagi ini, Ibrahim berkata "siapa yang tidak menghormati kontrak sosial iaitu Perkara 153 boleh keluar Malaysia, balik negara asal nenek moyang."

"Jangan hipokrit," kata Ibrahim yang lazimnnya lantang dalam kenyataan dikirim menerusi khidmat pesanan ringkas.

Pendirian yang sama ditulis oleh kolumnis Mingguan Malaysia Dr Mohd Ridhuan Tee Abdullah Ahad lalu.

Ia disusuli dengan pendedahan kenyataan seorang pengetua sekolah menengah di Kulai Jaya, Johor dan baru-baru ini didakwa dikeluarkan oleh pengetua sekolah rendah di Kedah.

Pendirian Ibrahim yang juga Ahli Parlimen Pasir Mas dikeluarkan ekoran kenyataan Presiden Gerakan Tan Sri Dr Koh Tsu Koon semalam.

Koh berkata, rakyat perlu berhenti daripada terlalu memikirkan isu perkauman termasuk mengenai kuota serta ekuiti Bumiputera dan berhenti daripada bergaduh berhubung perkara itu.

Beliau yang juga Menteri di Jabatan Perdana Menteri itu berkata pertengkaran secara terbuka tidak membawa apa-apa kebaikan dan beliau sebaliknya meminta setiap individu untuk memberi tumpuan kepada pembangunan ekonomi negara.

"Saya merayu kepada semua agar jangan memperbesarkan isu perkauman dan kritikan.

"Jangan terlalu memikirkan tentang sudut perkauman. Jika perkara ini berterusan, kita akan semakin kurang berkongsi dan lebih banyak bertengkar," katanya.

Koh berkata beliau menasihatkan Ibrahim agar lebih member tumpuan tentang bagaimana memperkasakan pengetahuan, pengalaman dan daya saing di kalangan Bumiputera daripada melukakan perasaan kaum lain dengan "berkata itu dan ini."

"Komen saya terhadap Koh Tsu Koon yang tegur saya, suruh ambil tindakan positif memperbaiki nasib Bumiputera bukan dengan hanya bercakap dan melukai hati kaum lain.

"Tapi kaum lain tak luka hati kaum Bumiputera ke? Isunya, sebagai Menteri Perpaduan, kenapa dia tak tegur Cina, Presiden MCA Datuk Seri Dr Chua Soi Lek dan dia dan ICU kena bertanggungjawab membuat Melayu Pulau Pinang merempat," katanya.

Ibrahim berkata Koh perlu menyatakan pendiriannya dalam soal ekuiti 30 peratus sedangkan Bumiputera 67 peratus.

"Nyatakan pendirian. Koh juga adalah dalam satu kumpulan anti-Melayu secara halus," katanya lagi. -TMI


Ulasan GB

Dah sampai orang kata awak beridah biawak. Pun sanggup nak duduk sekandang lagi?


Carrefour Subang Parade: Chinese Food tak laku
Posted: 22 Aug 2010 05:34 AM PDT
I blogged about it before - halal Chinese Food but no pork served. What's the point? Chinese loves to eat pork. Even at the time of writing (half an hour before buka puasa), there's no customer here while the stalls next door, Mamak Corner and Thai Food are having brisk business.
(Related posting: What hypocrisy!

Umno

-led BN took pork out of food courts in hypermarket) 
Nurul Izzah Anwar: Anak Harus Mandiri
Posted: 22 Aug 2010 03:53 AM PDT
Kamis, 5/8/2010 | 17:56 WIB
Kompas FEMALE
Nurul Izzah Anwar: "Anak harus tahu bahwa ia tidak akan selalu mendapatkan apa yang diinginkannya!"
KOMPAS.com – Nurul Izzah Anwar, putri mantan Wakil Perdana Menteri Malaysia, Datuk Anwar Ibrahim, Senin hingga Kamis ini melakukan kunjungan ke Indonesia. Dalam kunjungannya ini, Izzah -begitu perempuan ini biasa disapa- antara lain bertemu dengan sejumlah pemimpin muda Indonesia, baik dari kalangan politik maupun universitas.
Jadwalnya padat, namun Rabu (4/8/2010) lalu Izzah menyempatkan diri berkunjung ke kantor redaksi Kompas. Ia membawa serta putra bungsunya, Ahmad Harith (1 tahun), yang saat itu ditemani pengasuhnya.
Sebagai staf ahli Parlimen Lembah Pantai yang juga ibu dari dua anak batita, Izzah berusaha sebisa mungkin tetap mendapatkan quality time-nya bersama anak.
"Bila dalam setiap acara memungkinkan saya untuk membawa anak, saya coba. Seperti sekarang ke Indonesia saya membawa anak kedua saya. Tentunya (membagi waktu) tidak akan perfect, ya. Tetapi sebagai ibu saya sudah mencoba menyeimbangkan sampai titik ekstrem," ujar Izzah
Ditanya apakah ia akan membawakan oleh-oleh untuk si sulung (Nur Safiyah, 2,5 tahun), Izzah menggeleng sambil tertawa. Ia mengaku tak sempat jalan-jalan, mengingat banyak teman dan sahabat ayahnya yang ingin bertemu.
"Lagipula, anak harus tahu bahwa ia tidak akan selalu mendapatkan apa yang diinginkannya," tutur istri Raja Ahmad Shahrir ini.
Izzah memiliki pandangan sendiri mengenai peran ibu ini. Menurutnya, menunjukkan kasih sayang kepada anak tidak hanya dalam bentuk pemberian hadiah, tetapi juga memberikan suatu bentuk pengajaran agar ketika besar nanti anak bisa mandiri.
"Kalau kita limpahkan segala bentuk kasih, berikan semua barang materialistik, apa kabar masa depan yang akan dinikmati anak kita nanti? Saya sendiri menghadapi jaman suka dan pelik semasa ayah dipenjarakan tahun 1998. Jadi saya mau anak saya itu diberi bekal sebagai seorang Islam, iman, dan membekalinya dengan persediaan untuk menempuh hidup, agar berdikari," katanya.
Bekal dalam hidup, menurutnya, bukan hanya dalam bentuk "silver spoon" saja. Kekayaan juga bukan merupakan satu-satunya faktor yang menentukan kebahagiaan anak.
Posted: 22 Aug 2010 06:33 AM PDT
One of our volunteers, Sarah, a Malay female, is leaving for overseas. Which means, she's leaving Buddies as well. Oh dear, we already have a shortage of Malay female volunteers, now she's leaving too?
Nonetheless, I'd like to thank Sarah for being with us for the past few years. I wish her all the best for her future.
Other than having one less volunteer, there is another issue that we'd need to resolve. Since our volunteers are assigned as "buddies" to our clients on a one-to-one basis, when a volunteer leaves, that means there'd be clients without a buddy.
Luckily Sarah didn't have many clients due to her busy work schedule. She had only been assigned 3 clients, but one has moved to another state, leaving her with only 2 clients, including one who was just assigned to her 2 months ago, after I personally went to visit the lady, Aza.
Since Aza stays up north of Perak, I will probably have to hand over the case to our new volunteer, a Malay lady doctor, who resides nearby. But the lady doctor is still considered a trainee volunteer, and as such I will still have to supervise.
The other client, Aini, stays in Ipoh. Sarah had been her buddy for the past 3 years already, and they are already very comfortable with each other. When Aini found out Sarah was leaving, she got worried. Who would she contact in case of any needs? Her children are under our sponsorship programme. Other than Sarah, Aini also knows me; and so when Sarah told her that I'd still be around, Aini was a bit relieved. During our Family Day early this month, I gave her my number and made sure I kept her number in my hand phone too. Until we can decide on whom to take over as her buddy, I guess I will have to be her main contact for the time being.
This month being Ramadhan, I'd usually have people contributing cash and goods to be distributed to the needy. Usually, for Aini, I'd just inform Sarah to get the stuff from our center to be delivered to her client. Not this time though.
Since Aini stays in Ipoh, it's not so much of a problem for me to go and visit her as I wouldn't have to spend so much time on the road. So I decided to visit her after my Saturday pasar tani routine. I still had 2 boxes of groceries in my car, so I figured I might as well deliver one box to Aini, and after that, deliver the other box to another client of mine who stays in Ipoh, Zainab.
I had informed Aini that I'd be coming, so by the time I got to her house, she was already waiting for me. Her kids, who were sleeping downstairs, ran up when Aini told them I was there. Apparently all of them missed sahur because nobody heard the alarm! By the time they got up it was already 6.30 am.
Before her kids came down again later, Aini whispered to me that none of her kids knew of her HIV status. They know of us as just a "Persatuan Kebajikan" but didn't have a clue as to what kind of NGO we really are. OK, got the message loud and clear, that means I shouldn't be talking about HIV to Aini when her kids are around. Aini has some other health problems as well, including kidney problems, so maybe we can play around with the story that we are actually helping poor families with health problems.
Aini actually used to have a job as an assistant at a pharmaceutical shop. The shop than closed down and she wasn't able to find a job since then. She used to have a car when her husband was still alive, but even that car had to be sold off. Initially she didn't want to bother us to inform us of her problem. She was surviving on her savings. But after a while, that too was depleted. She needed help desperately. That was when she finally informed Sarah, and Sarah immediately contacted me to ask if we could do anything. Of course, the first thing that came to my mind was the children's education. And so after a sponsorship assessment visit, we approved her children for our sponsorship programme, and after highlighting the matter through my blog and facebook page, I managed to get a sponsor each for her 3 children.
Now Aini gets welfare aid of RM300 per month to support her children. Since she couldn't get herself a proper job, she now takes care of a child. A working couple send their child under the care of Aini from Mondays to Fridays, and Aini gets RM200 per month for that – just enough to cover for her house rental.
I'm not sure for how long she can continue doing that though. According to her doctor, based on the condition of her kidney, she may need to start on dialysis in 2 years time. Once she has to do that, no way can she babysit anybody's child. Even as it is, when she needs to go to the hospital for her appointments (for HIV and for her kidney problem), she'd send the child to her mother's home nearby. But once she starts dialysis, she'd have to go to the hospital more often. Too often in fact.
As for her HIV, her CD4 had dropped to 270. The doctor told her she'd have to start on anti-retroviral medication, but gave her a choice of whether to start now, or after Raya. Aini decided to start after Raya, at least she can still fast this year. Once she starts taking her HIV medication, she will have to take them all her life.
I told Aini to inform me directly if her children have any other needs for their schooling other than the amount I bank in monthly for their pocket money and bus fares. Anything to do with their schooling is covered under the sponsorship programme.
Anyway, after leaving Aini's house, I headed straight to Zainab's house. I had been trying to call her, but my calls simply didn't get through. I'd usually make sure Zainab's home before I visit. You see, she works on shifts at a factory. I'd only visit if she's on night shift, as she'd be home during the day. But since my calls didn't get through, I decided I'd just go and visit – if she's home, I'd go inside her house, otherwise, if it's just her husband Zaki and the kids home, I'd just deliver the groceries, and just get some minimum updates from outside the door. I'd have to be very careful, nanti apa pulak orang kata, bini pergi kerja, bawa perempuan lain masuk rumah pulak…
When I got to their house, the door was closed. I gave the salam, and knocked on the door. Zainab's 7 year old daughter, called kakak, opened the door. "Ibu ada tak?" I asked. "Ibu kerja," said the girl. "Kejap ya, nanti makcik angkat barang dulu."
As I was carrying the box of groceries, Zaki came to the door. I asked why my calls couldn't get through. Zaki said somebody broke into the house and took their phone. Duh! Orang susah pun kena rompak.
Zaki mentioned that kakak's kidney problem is surfacing again. Kakak was hospitalised in Ramadhan last year due to her kidney problems. Her face was so bloated I couldn't recognise her when I went to visit. I took a look at kakak's face, and yes, it did look a bit bloated, although not as bad as last year. Zaki said they'd have to bring her to the hospital on Monday for her appointment. Looks like she will have to go through another round of check-ups and medication.
I didn't stay long. After getting the short updates, I told Zaki to convey my salam to Zainab and immediately left.
Now my car is clear, but will be filled up again with groceries before I continue with more visits…
Wawancara Khusus Tempo dengan Nurul Izzah, Anak Tokoh Oposisi Malaysia Anwar Ibrahim.
Posted: 22 Aug 2010 03:34 AM PDT
KAMIS, 05 AGUSTUS 2010 | 14:30 WIB
NURUL IZZAH, ANGGOTA PARLEMEN MALAYSIA DAN PUTRI SULUNG TOKOH OPOSISI MALAYSIA DR. ANWAR IBRAHIM.
TEMPO Interaktif, JAKARTA -Banyak orang menilai situasi politik dalam negeri Malaysia sama seperti Indonesia di masa Orde Baru. Oposisi ditekan, dan media tak bebas mengkritik pemerintah. Perasaan itu dialami oleh Nurul Izzah, putri sulung pemimpin oposisi Malaysia, Anwar Ibrahim. Meski baru dua tahun menjadi anggota parlemen, ia sudah merasa tidak nyaman dengan kondisi politik negaranya.
Sebab, kata dia, begitu banyak intimidasi yang dibuat oleh rezim Perdana Menteri Najib Razak. Kepada Faisal Assegaf dari Tempo, ibu dua anak yang masih terlihat cantik ini menjelaskan soal kiprahnya sebagai politikus muda. Berikut ini penuturannya saat ditemui pada Selasa sore lalu di Hotel Aryaduta Semanggi, Jakarta.
Anda lelah dengan kasus ayah Anda?
Siapa yang mau ditimpakan fitnah sekeji itu untuk kedua kalinya. Seluruh keluarga merasa lelah dan marah karena kejahatan itu luar biasa. Tapi, di mahkamah, terwujud begitu banyak ketimpangan dalam dakwaan itu. Masa menunjukkan tidak ada kredibilitas dan ada konspirasi pihak tertinggi untuk mengulangi kasus fitnah ini.
Apa pernah berpikir ayah Anda seorang biseksual?
Tidak pernah wujud rasa tersebut. Sebagai muslim bertanggung jawab, bila didatangi kabar fitnah, itu merupakan kabar jahat.
Soal kasus Anwar, Anda merasa nyaman berpolitik?
Tentunya tidak. Siapa pun tidak perlu menjadi Anwar Ibrahim untuk merasakan memang tidak nyaman terjun ke politik karena banyak kejahatannya. Kita tidak boleh berdiam diri. Di bawah rezim BN (Barisan Nasional), sangat banyak kelemahan yang jelas, dan rakyat mau dan perlu perubahan. Bukan digantikan pemimpin sempurna, melainkan yang jauh lebih baik dari yang ada saat ini.
Anda pernah diintimidasi?
Tentu. Hak saya sebagai wakil rakyat dinafikan. Berceramah politik tidak dibenarkan. Tidak diberi ruang dan izin. Media pun begitu. Bila mereka menulis tentang saya, mendapat kecaman dari Pak Menteri. Ini merupakan taktik yang digunakan oleh pemimpin yang tidak yakin dengan kekuatannya.
Ancaman melalui SMS?
Ada, dan sudah berkali-kali. Pernah saya melakukan dialog dengan kumpulan pedagang keturunan Cina. Polisi menghentikan pidato saya dan mengambil mikrofon saat saya di atas pentas.
Tapi Anda bertekad berpolitik selamanya?
Politik itu satu bentuk ibadah juga karena kita melawan penguasa yang tidak adil. Apa salahnya kita berjuang… oposisi memang untuk merampas kekuasaan. Kita perlu pastikan demokrasi lebih menyeluruh dan memberikan partai lain untuk bernapas dan menyuarakan kepentingan rakyat, tidak BN saja.
Anda berkomitmen melanjutkan trah Anwar Ibrahim dalam politik Malaysia?
Semua akan melanjutkan perjuangan Anwar. Bukan sekadar soal individu, ada tujuan dan visi lebih penting dan besar. Kalau saya diberi peluang, saya akan teruskan tentunya. Ini bukan soal Anwar Ibrahim, ini soal rakyat.

Jadi Anda siap menghadapi risiko apa pun?
Kita hanya perlu memberanikan diri supaya lebih ramai orang memberanikan diri.
Anda yakin Anwar bisa jadi perdana menteri?
Saya yakin dengan ketentuan Allah. Saya yakin dengan apa yang kita lakukan.

Anda percaya dengan kebijakan ekonomi baru Malaysia?
Itu retorika. Tidak ada satu pun reformasi ekonomi yang sudah dilakukan oleh Najib. Soal isu Satu Malaysia, itu merupakan angan-angan yang tak mungkin dicapai. Kalau Najib tidak bisa meyakini wakilnya, Muhyidin Yassin, bagaimana dia mau meyakini rakyat.

Mengenai isu lobi Zionis, apa benar Anwar diburu oleh Mossad?
Kami mendapat (ancaman melalui) e-mail dan sebagainya.
Asri sees no wrong in praying for leaders' well-being: What's wrong with Umno?
Posted: 22 Aug 2010 02:59 AM PDT
By G. Manimaran
Bahasa Malaysia Editor
Asri wants all sides to stop politicising the issue. - Picture by Choo Choy May
KUALA LUMPUR, Aug 22 — Popular Muslim preacher Dr Mohd Asri Zainul Abidin has urged Pakatan Rakyat (PR) and Barisan Nasional (BN) to stop politicising the Penang sermon issue, saying it was acceptable to pray for the well-being of leaders.
Stressing that he was unsure if Umno's allegations were true, the Penang-born Mohd Asri said that praying for Lim Guan Eng's well-being in his capacity as Chief Minister was a minor issue.
"Don't politicise this issue. I told Pakatan and also BN not to politicise it," he said, adding that political parties need to work for the country and not always limit themselves to a partisan view.
"I am not siding with anyone... There are a lot of important things to be done for the people of this country... This issue is not really that important," the former Perlis mufti said after returning from Mecca on Friday.
Penang Umno chief Datuk Seri Dr Ahmad Zahid Hamidi claimed on Thursday
that several mosques in the state had replaced the King's name with Lim's in their sermons.
PR de facto leader Datuk Seri Anwar Ibrahim hit back by claiming the allegations were a desperate attempt by BN to remain relevant, pointing out that he had personally read the text of the sermon.
When contacted yesterday, Mohd Asri explained to The Malaysian Insider that prayers fell into four categories. The first two involved praying that a leader receives guidance, and for a leader to be fair and sympathetic to the people.
"These prayers can be read whether or not the leader is Muslim or not," he said.
He said the other two prayers involved wishing for the well-being of a leader even if he were unfair and outright praising of his leadership.
"These two cannot be done," he said.
Mohd Asri also questioned why the prayer issue was being made a big deal of now despite the fact that there were political parties that prayed for a non-Muslim candidate's election victory before.
He said if a prayer for victory could be read for a non-Muslim candidate, then a prayer for the well-being and guidance of a non-Muslim leader should be similarly permitted.
"There are prayers that can be done and prayers that cannot... Prayers for the sake of good, we can do," he said.
He also advised that the sermon issue be solved fairly and factually from a religious point-of-view and not through emotional political platforms.
When asked about the alleged use of the chief minister's name to replace that of the King, Tuanku Mizan Zainal Abidin, Mohd Asri said he was not aware of the claim having just arrived back in Malaysia.
Penang Umno deputy chief Datuk Zainal Abidin Osman told The Malaysian Insider yesterday that those delivering the sermons should get approval from the Penang Islamic Affairs Council even they were guest prayer leaders.
He said this in response to an Utusan Malaysia report the day before which quoted the Masjid Jamek Padang Menora imam Ibrahim Ishak as admitting that a guest prayer leader had mentioned the chief minister's name when reading the Friday sermon recently.
Zainal Abidin said the spate of incidents showed that guest prayer leaders must get permission from the state's Islamic Affairs Council before being allowed to work.
The police have so far received three reports over the Friday sermon issue involving some mosques in Penang. Home Minister Datuk Seri Hishamuddin Hussein said police were now investigating the allegation contained in the reports.
Prime Minister Datuk Seri Najib Razak yesterday ordered a full investigation into the matter by the police and the Penang Islamic Religious Council.
Never seen pictures of 911, photos by EyaIP
Posted: 22 Aug 2010 02:54 AM PDT
I got this via e-mail without being attributed to anyone. Now they want to build a mosque honoring those who brought down the twin towers, not too far from the site. Their excuse is, that it is a bridge builder. Personally speaking they are spitting on the dead.
Never Forget, they want to build a mosque near this hallowed ground.
Here is the full screen URL
Hormones in food and drinks causing bizarre effects on teens
Posted: 22 Aug 2010 02:30 AM PDT
I had read in foreign news that fishes in one of the river in America had sex changes because of the urine of women who took Oral Contraceptive pills. Scientists are worried that present purification process of drinking water could not remove that trace amount of hormone and could give rise to sex change diseases of the children.
Pic.Physical changes: Bodies of teenage boys are converting testosterone to another form due to bad oestrogenic substance in the environment resulting in abdominal fat and abnormally sized breasts.
Now read the following news from the Star_Bizarre effects on teens
 Is hormonal imbalance creating more male teenagers with breasts, while female teenagers are getting more hairy?
Cosmetic and aesthetic physician Dr Alice Prethima said she is seeing many cases of gynecomastia (enlargement of breasts in males) in her clinic.
But, she is also seeing teenage girls coming in because they have too much hair all over their body.
"Compared to the past, there are many girls with terrible hair problems. They are losing the hair on their heads and growing hair on other areas of their body where there shouldn't be. And, the hair is so long and thick," she said.
Dr Prethima attributed the abnormalities in male and female teenagers to the food chain and diet.
 Physical changes: Bodies of teenage boys are converting testosterone to another form due to bad oestrogenic substance in the environment resulting in abdominal fat and abnormally sized breasts.
"Children are eating too much animal-based food, and those animals are fed with a lot of growth hormones.
"Our society has become more affluent. We may eat meat for breakfast, lunch and dinner," she added.
She said bad oestrogens was also entering the body from plastic materials such as fizzy bottled drinks which "bleed" bad oestrogen.
"Those plastic containers that we use to warm our food, the polystyrene boxes in which we pack our food, the plastic bags that we pour the curry into, the roti canai we wrap in plastic – all of those bleed bad oestrogen substances. There is also a lot of pesticides, insecticides and bad oestrogenic substances in the environment, and this will manifest in different ways for those of different ages," she added.
Dr Prethima said due to "xeno ostrogen", instead of producing testosterone, the bodies of teenage boys are converting it to (harmful) 16 hydroxyoestrone, which results in the loss of hair and the development of acne, abdominal fat and abnormally-sized breasts.
Plastic and reconstructive surgeon Dr V. Surendranathan said gynecomastia was now becoming very common among teenage boys, mainly due to the children's eating habits and sedentary lifestyle.
"They are eating too much chicken and getting very little exercise. They are stuck in front of the television and computers all day.
"It's very embarrassing for the boys to have breasts. They can't even take off their T-shirt in school."
Dr Surendranathan said he has even had to perform breast-reducing procedures on 13 and 14 years old boys. The former president of the Malaysian Association of Plastic, Aesthetic & Craniomaxillofacial Surgeons (Mapacs) said there has been a noticeable increase in such cases over the last few years.
Consultant plastic and cosmetic surgeon Dr Heng Kien Seng said he too has been seeing a lot of cases of teenage boys with gynecomastia, and he has had to perform breast reduction procedures on these boys so that they can regain the physical look of normal male chests.
Among the treatments available include liposuction, gland excision, and reduction mammoplasty.
PUBLIC FORUM - Lessons Learnt from Yong Vui Kong Case
Posted: 22 Aug 2010 01:42 AM PDT
The following post was sent to me by S.H. Tan and I am reposting it here to encourage as many Penangites to attend the meeting tonight.
From S.H. Tan:
Between 1994 and 2004, Singapore has executed 408 (known cases as Singapore's Home Ministry does not announce or confirm its executions) prisoners making it the country with the highest rate of execution in the world.
Does Yong Vui Kong, less than 19 years old at the time of his arrest, deserve a second chance in life?
Does Man has the power over God to put an order to end another human life on the grounds of justice and social order?
Yong Vui Kong, a Malaysian, was only 19 years of age when he was caught and charged with trafficking 47 grams of diamorphine (heroin) in Singapore in 2007. Yong was sentenced to death in January 2009 under Singapore's Misuse of Drugs Act which carries a mandatory death penalty for trafficking more than 30 gms of heroin.
On 14 May, the Court of Appeal dismissed his appeal against the death sentence. A "Save Vui Kong" Campaign to get 100,000 signatures to seek clemency from the President of Singapore is currently in progress. His clemency plea expires on Aug 26. You can view and sign the on-line petition
at the link here
.
**************************************************************************************************
PUBLIC FORUM: LESSONS LEARNT FROM YONG VUI KONG CASE
Panelists:
Nora Murat (Executive Director of Amnesty International Malaysia)
Choo Chon Kai (Secretariat of SUARAM Penang)
Clement Ong (Member of Human Rights Committee, Bar Council)
Moderator:
Datuk Dr. Toh Kin Woon (President, Lim Lian Geok Cultural Development Centre)
Date: Sunday 22 August 2010
Time: 8.00 - 10.00pm
Venue:
Han Chiang College
Lim Lean Teng Road, Penang.
Jointly organised by:
Suara Rakyat Malaysia (SUARAM)
Amnesty International Malaysia
ADMISSION IS FREE. ALL ARE WELCOMED.
Chinese commu-nity or CRONY-nity benefitted from BN policies, Mr. Chen?
Posted: 22 Aug 2010 05:38 AM PDT
The success achieved by the Chinese community in various fields can be attributed, in many ways, to the policies of BN, former senate president Michael Chen said.
Mr. Chen told
Bernama
,
"
I think, since Independence in 1957, the Malaysian Chinese are happy about the economy and I think they have contributed their fair share for the development of Malaysia.
The loyalty of the Chinese to this country has been proven and of course the BN government has created stability and implemented policies which enabled them to make a good living."
According to Mr. Chen, the government also provided various assistance which benefited the community including in terms of aid to Chinese schools, scholarships to Chinese students, religious freedom and fair distribution of economic wealth.
You think the Malaysian

Chinese

are happy about the economy and loyal to the country? Why do you think many Malaysian

Chinese

have migrated? Even your own party member,

Ng Yen Yen

had an Australian PR before. Why do you only think about Malaysian

Chinese

? How about Malaysian non-

Chinese

like the Malays, Indians and other Malaysians who are categorized as '

dan lain-lain

'? Are they happy? Ok lah, since your so

bloody

Chinese

, let's talk about the scholarships to

Chinese

students. Sincerely ask yourself, 'What has

MCA

done to ensure
all
deserving

Chinese

students get a scholarship from the government based on

meritocracy

?
Of Hajahs, Munusamys and Chongs...
Posted: 22 Aug 2010 12:57 AM PDT
I guess that's why most non-
bumis
just simply can't afford to own a proton and are forced to own cars of other makes...
Does
Najib
still want teachers to indulge themselves in politics?
On another unrelated matter,
Malaysiakini
reported ( read
here
and
here
) of a HM of a school in
Kedah
who also uttered some racial slur against some
Chongs
(
chinese
students) who had their breakfast in the school canteen during this
Ramadhan
. It made my head swim trying to figure out whether they (the
Chongs
) earned the wrath of the HM for eating in the canteen or for actually not fasting. If it was the earlier, then i think the HM was wrong as the
Chongs
were being very considerate to actually have their breakfast in the canteen as that's the most unlikely place for a Muslim student to be during the fasting month. If it was the later, then the HM was definitely wrong again to expect the
Chongs
to fast alongside their fellow Muslim schoolmates.
Either way
the gist of the matter is...the damn HM was wrong! As for the remark about
Airasia
flying cheap to China, it's a compliment actually, as budget airlines usually fly high traffic routes (the more lucrative routes). The jokes on you Jack/Jill HM! Is it fast becoming a trend for
Bumi
teachers and
HMs
to make asses out of themselves by passing such racial remarks and slurs? I for one would want to treat these incidences as
isolated
as i have many of very decent and respectable Malay friends. I long for the good old days where we knew each other just by our different names as opposed to different races. Back then there was only one race in school...the Malaysian race.