---
Posted: 25 Aug 2010 09:26 AM PDT
Rookie girl group Nine Muses is featured on Elle Korean magazine [Kr]. Dubbed as model-idols, the girls do have the look and figure to become commercial and magazine darlings; too bad they can't sing much…
Nine Muses on Elle Korea from YeinJee's Asian Blog
f(x), Calvin Klein, W Magazine
Posted: 25 Aug 2010 08:52 AM PDT
Korean pop group f(x) members Krystal, Sulli and Victoria are featured on latest issue of W Magazine [Kr] in Calvin Klein jeans…
f(x), Calvin Klein, W Magazine from YeinJee's Asian Blog
Posted: 25 Aug 2010 07:30 AM PDT
Everything ends bad… otherwise it would not end. That is a theory many may believe in and many may not. A lost lover or a betrayed one may feel that this is one of the truest sentences while an optimistic guy would not accept this phrase at all. Whether its true or not is not for me to decide but there is one thing for sure without any doubt… that there always is an end – a happy or sad, good or bad is for us to make up.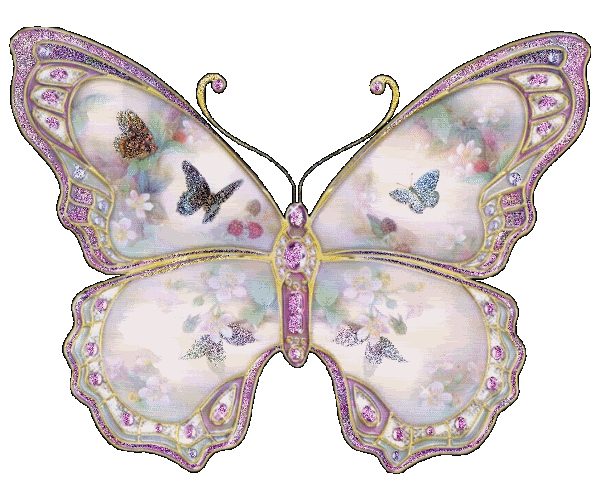 In this journey of life, we pass through many experiences, take up many ventures, have various experiences and they all come to an end some day. Even all the relations that we have in this world finish when we die. Whether you did a good or a bad job on it is on you to decide. The point we are discussing is the relations we have in our lives; some which end before we desire.
The lost lovers or the betrayed one or the let down ones would always say that we did as much as we could to get the person, what was it that I didn't do? But the answer here is simple – it was not meant to be. Most relations end with people fighting and shouting over one another and that probably remain the last signs of your time together, but is it worth it? The fact that the end of a relation does not end your life and maybe you have to face that person somewhere down the line cannot be a burden you want to have yourself with. All you have to do first is to accept that it is over and move on. This life is to small for us to stop at a moment… if you don't look around you might just miss something.
Perhaps if we ever meet again, many may not cry over the situation but smile through.
This also needs to be the end of our stories. Yes there would have been fights, yes there would have been differences and something may never leave you for the rest of your lives but if we never let it go it can do nothing but harm us.
The reality of life is that it always gives you an opportunity to make up at least with people and we must take it as soon as we can or you never know you may not get that opportunity later and may have to regret it some day. If we try to make things normal from one end, if we are good from our side it is difficult to get a continuous onslaught from the other side.
We may not always get the desired end, the desired result, the ultimate price but then who said you will always get one. One may say that he did all he could to get it whether it be a work or a relation but the question is didn't the other person also do enough to deserve it?
We, always like the famous fable, try to make the grapes sour when unable to achieve the goal but the fact is that some things are just not meant to be and if you keep it within yourself forever and never face the reality it can do nothing but make you unhappy.
Once you accept the fact, once you let the pain pass through and accept the fact that the person is gone and remember the old times, it would only make you remember the good ones because that is what it was all about.
Everything and everyone in our life is a learning experience and we have to keep learning the lesson whether good or bad. Remember never regret a thing that once made you smile. Its worth it!!
Forgive, forget and move on… only thing it could affect is your attitude… it makes you light and happy!!
-Author Unknown-
Sorry for this late post. My part-time cleaner who has worked with me for 8 years has left for her hometown for a long vacation to celebrate Hari Raya Puasa and possibly for an operation. It has been tough for old ladies like me to cope with house-cleaning and other chores :-( but it is good exercise for me as otherwise, I would be glued to my laptop :-). In time, I will get used to the routine and will gain efficiency and speed. I pray the Almighty will bless my dear part-time cleaner and heal her physical ailment and that she will not have to go for surgery. Take care and have a pleasant evening!
Ali Rustam, who except God, can stop you from praying for Lim Guan Eng?!
Posted: 25 Aug 2010 07:41 AM PDT
AYER KEROH, Aug 25 – Malacca Chief Minister Datuk Seri Mohd Ali Rustam accused his Penang counterpart of fanning "communal" politics and challenged Lim Guan Eng to state if he planned to become a Muslim, referring to the continued khatib controversy in the island state.
"I want to ask Lim Guan Eng, (do you) want to embrace Islam? Lim Guan Eng, do you agree with the Penang mosque praying for you to enter Islam?"asked Mohd Ali.
"If yes, I will also pray for you," he told reporters here, straight-faced.
The Umno vice-president asserted that the DAP secretary-general is responsible for staining the relationship among Malaysia's diverse ethnic groups in heavy racial overtones.
Mohd Ali charged the dominantly Chinese opposition party of trying to drive a wedge between the ruling Barisan Nasional's (BN) component parties and drawing voters to its side ahead of the next general elections.
"When Gan Boon Leong wore a songkok, they said it was Umno bullying the MCA. Now, MCA is afraid to wear it [because] they are afraid of losing the Chinese vote," he observed.
"This is the communal politics practised by the DAP," he added.
Yesterday, the Penang khatib, or sermon reader who caused a stir by reciting the "doa" (prayer) for Chief Minister Lim Guan Eng instead of the Yang di-Pertuan Agong during Friday sermons recently, explained he was only praying for the well-being of all leaders.
Zakaria Ahmad said his action was not wrong in Islam, but admitted his timing and sense of appropriateness could have been better.
"God willing, after this, I will say such a 'doa' at other occasions and places which are more suitable," national news agency Bernama reported Zakaria telling reporters after a meeting with the Penang Islamic Religious Council (MAIPP) in George Town.
MAIPP president Elias Zakaria said the committee was satisfied with Zakaria's explanation, and the outcome of the deliberation would be tabled at a MAIPP meeting for further action.
Elias added that no action would be taken against Zakaria, for now because the latter promised not to repeat the act.
Ali Rustam, I also want to ask you, assuming that Lim Guan Eng is a good guy:
1. Can Ali pray for Lim, according to Islam?
2. If the answer is 'No', then I have no further questions. If 'Yes', let's move to question No.3
3. If Lim does not want to embrace Islam, will Ali pray for Lim to want to embrace Islam? Islam is a good religion. ;)
4. If Lim does not agree with Ali to pray for him to enter Islam, will Ali still pray for him - perhaps not for Lim to enter Islam but at least, pray for Lim's well-being?
Rampas Kekayaan Luarbiasa Abdul Taib Untuk Rakyat Sarawak
Posted: 25 Aug 2010 07:21 AM PDT
T
aib sedia undur jika tak diperlukan, trend pengundi Cina bingungkan
Ketua Menteri Sarawak Tan Sri Abdul Taib Mahmud yang sudah hampir lima dekad aktif dalam politik dan menerajui negeri itu sejak 29 tahun lalu menegaskan "akan berundur" jika tidak lagi lagi diperlukan.
Kemungkinan itu masih menjadi teka-teki ketika Sarawak bersedia ke arah pilihan raya umum negeri.
Bagaimanapun beliau masih belum membuat keputusan sama ada akan mempertahankan kerusi Dewan Undangan Negeri yang diwakilinya pada pilihan raya negeri ke-10, yang disebut-sebut dalam waktu terdekat ini.
Pemimpin berusia 74 tahun itu yang merupakan Ketua Menteri yang paling lama berkhidmat iaitu sejak 26 Mac 1981, berkata beliau tidak dapat membuat keputusan mengenai perkara itu kerana ia perlu dibincangkan dan diluluskan oleh pucuk pimpinan.

"Saya tidak tahu... terserah kepada parti dan perdana menteri," katanya di Kuching semalam.

Pada 1981, beliau turut bertanding di kerusi Dewan Undangan Negeri (DUN) Sebandi bagi membolehkannya kembali ke Sarawak dan menjadi Ketua Menteri menggantikan Tun Abdul Rahman Yaakub.

Taib juga mempertahankan kerusi DUN Sebandi pada 1983, 1987; kerusi DUN Asajaya (1991, 1996) dan DUN Balingian (2001 dan 2006).

Kata Taib, beliau bersedia untuk berundur jika keadaan memerlukan beliau berbuat demikian.

"Banyak orang kata saya tidak diperlukan. Jika saya tidak diperlukan, saya akan berundur," kata beliau dipetik Bernama.

Taib yang juga Presiden Parti Pesaka Bumiputera Bersatu (PBB) sejak 1981 dan pengerusi Barisan Nasional (BN) Sarawak berkata beliau sebenarnya mahu berundur daripada politik pada 2006 tetapi ramai di kalangan dalam parti menentang hasratnya itu dan akhirnya beliau memutuskan untuk tidak bersara.

Mengenai bila beliau kemungkinan mengadakan pilihan raya negeri, Ketua Menteri berkata perkara itu masih belum diputuskan lagi.

Mengenai sentimen pengundi Cina di Sarawak yang masih memilih pembangkang berbanding BN, Taib mengakui trend itu masih membingungkannya sehingga kini.

"Saya juga bertanyakan soalan yang sama, saya mahu tahu," katanya.

Kata beliau, kerajaan negeri secara ikhlas cuba memenangi hati pengundi Cina tetapi masih gagal berbuat demikian sehingga kini.

Pada pilihan raya negeri 2006, PBB memenangi 34 daripada 71 kerusi negeri diikuti Parti Bersatu Rakyat Sarawak (SUPP) dengan 11 kerusi, Parti Rakyat Sarawak (PRS) sembilan kerusi dan Parti Progresif Demokratik Sarawak (SPDP) lapan kerusi manakala selebihnya dimenangi parti-parti pembangkang.

Mengulas isu lain, Taib dipetik Berita Harian berkata, beliau tidak akan campur tangan dalam hal ehwal dalaman Parti Rakyat Bersatu Sarawak (SUPP) yang pernah kalah teruk pada Pilihan Raya Dewan Undangan Negeri Sarawak 2006.

"Selama ini saya sudah banyak membantu SUPP, sama ada mereka mahu menerimanya atau tidak, ia perkara lain.

"Saya sudah memberikan analisis dan nasihat mengenai masalah mereka sebelum ini," kata beliau.

"Kini terpulang kepada mereka. Jika saya melakukan lebih dari itu, ada di kalangan pemimpin SUPP akan mengkritik saya kerana mencampuri hal ehwal dalaman parti itu," katanya.

Taib menambah SUPP sebenarnya lebih perlu membantu diri mereka sendiri, bukannya mengharapkan bantuan dari luar dalam memulihkan kekuatan parti berkenaan.

Beliau pertama kali mengangkat sumpah sebagai Ahli Parlimen ketika era perdana menteri pertama, Tunku Abdul Rahman Putra Al-Haj pada 1967 ketika berusia 31 tahun.

Taib dilantik Timbalan Menteri Perdagangan dan Industri pada 1968.

Sementara itu ketika kepimpinan Tun Abdul Razak, beliau dilantik Timbalan Menteri di Jabatan Perdana Menteri pada September 1970 dan dua tahun kemudian dilantik sebagai Menteri Sumber Asli dan selepas itu memegang pelbagai portfolio di bawah Tun Razak dan Tun Hussein Onn sehingga 1981.

Beliau juga pernah dilantik Menteri Wilayah Persekutuan pertama pada 1980.

Abdul Taib mempertahankan kerusinya dalam pilihan raya umum 1969 hingga 2004 termasuk beberapa kali menang tanpa bertanding sebelum memutuskan untuk tidak bertanding kerusi Parlimen pada 2008, dengan anaknya Datuk Seri Sulaiman Taib menggantikannya. -TMI



Kekayaan Luarbiasa Tan Sri Abdul Taib Mahmud

Dua dokumen didedahkan di laman web bagi membuktikan hubungan secara langsung antara ketua menteri Sarawak dengan sebuah syarikat hartanah yang berpangkalan di Amerika Syarikat - Sakti International Corporation.

Laporan sesawang Sarawak Report memuat-naikkan perjanjian bertulis oleh lembaga pengarah Sakti bahawa adik beradik Tan Sri Abdul Taib Mahmud dan anak-anaknya akan memegang kepentingan 50 peratus dalam syarikat itu bagi pihaknya.

Perjanjian itu dimeterai tidak lama selepas syarikat itu ditubuhkan pada 1987 dengan laporan meletakkan nilainya pada RM80 juta.

Lima proksi berkenaan adalah adik beradiknya Onn dan Ariff, anak perempuannya, Jamilah dan anak-anak lelakinya, Mahmud dan Sulaiman.

Mengikut perjanjian yang bertarikh 8 April, 1988, sejumlah 1,000 unit saham dikeluarkan. Separuh daripada jumlah itu dipegang oleh lima individu berkenaan sebagai amanah kepada seorang yang dikenali sebagai 'Abdul Taib Mahmud'.

Perjanjian itu mempunyai tiga tandatangani - dipercayai oleh Onn, Ariff (meninggal dunia tiga tahun lalu) dan Mahmud.

"Bukan menjadi rahsia, dalam syarikat milik keluarga Taib, ketua menteri itu sentiasa mengelakkan namanya disenaraikan dalam sebarang dokumen," kata Sarawak Report semalam.

"Beliau selama ini sering-kali mendakwa selaras dengan jawatannya sebagai ketua menteri, beliau tidak mempunyai kepentingan perniagaan. Adalah jelas, bahawa beliau menubuhkan Sakti International, dengan menggunakan alamat rumahnya sendiri di San Francisco."

Sakti international memiliki beberapa hartanah penting di bahagian pantai barat Amerika Syarikat. Antaranya termasuk bangunan Abraham Lincoln di Seattle - yang antara lain menempatkan pejabat Biro Siasatan Persekutuan (FBI) dan unit anti pengganas Washington Fusion Centre.

"Sistem berkenaan memastikan bahawa Taib Mahmud memiliki separuh daripada saham-saham itu yang dipegang secara amana untuk dirinya sendiri, manakala yang lain memegang tidak lebih daripada 200 saham," petik artikel itu.

"Dengan cara ini, beliau menguasai syarikat itu secara langsung dengan berpura-pura tidak memilikinya."

Laman web itu juga mendedahkan satu lagi dokumen - kenyataan saham tempatan yang dimiliki Sakti yang mesti dikemukakan setiap tahun kepada kerajaan California.

Kenyataan yang difailkan pada 17 Sept, 1987 menamakan Taib, Onn dan Ariff sebagai pengarah Sakti pada masa penubuhannya.

Anak sulungnya, Mahmud (Abu Bekir Taib) dinamakan sebagai ketua pegawai eksekutif, setiausaha dan juga ketua pegawai kewangan syarikat itu.

Kedua-dua dokumen itu didedahkan pada perbicaraan mahkamah yang membabitkan Sakti.

Seperti pendedahan empayar hartanah Taib di luar negara, Sarawak Report menggesa ketua menteri itu supaya menjelaskan kekayaan dan bagaimana beliau mendapat dana untuk menguruskan syarikat-syarikat berkenaan.

"Dengan bukti seumpama itu Suruhanjaya Pencegahan Rasuah tidak boleh lagi tidak memperdulikan tuntutan supaya siasatan dilakukan ke atas Raja Sarawak yang berambut putih itu?" akhiri artikel itu.-mk
Americans choose racket over remote control
Posted: 25 Aug 2010 07:04 AM PDT
Tennis has moved out of the country club and turned into one of the fastest-growing sports in the United States as Americans looking for a cheap pastime in a bad economy have hit the courts.
On the professional circuit, the US Open starts next week but, if recent viewership trends are any indication, not as many Americans will tune in as did in years past.
These days, they are more likely to grab a racket than a remote control. The number of Americans playing tennis increased 43 per cent to 18.5 million from 2000 to 2009, according to the Sporting Goods Manufacturers Association (SGMA).
Read more at the Source:MInsider_Americans choose racket over remote control
Housing for the poor: The Singapore lesson
Posted: 25 Aug 2010 06:55 AM PDT
Source:MKini_ Housing for the poor: The Singapore lesson by TLL
I recently read an article on the many problems confronting the government over issues on housing for the middle income group, the poor and the needy.
The real concern is that there are about 40% of the population who cannot really help themselves. Housing is the main concern plus jobs, education, safety, health and numerous other problems.
I have my take on the housing issue – the government should play a larger role in the planning and development of housing estates for the poor. The views expressed below are my personal view and I hope it is constructive enough for the government to re-examine past practices with a view to providing meaningful housing estates for the people.
The reason why the People's Action Party could run Singapore for 50 plus years and more is due, in no small part to its housing policy. The government acquired huge tracts of land under the Compulsory Acquisition Act. This enabled it to build new townships to house 30,000 to 60,000 people as the land needed for this could be 80 to 100 acres.
Townships are built upwards. That is, 15 to 25 storey flats; 2-3-4 bedrooms. These apartment blocks are built around the town center. Each town center consists of a library, supermarkets, retail shops, food centers/wet markets (wet markets are often built next to food centres so people who come to markets to buy meat/vegetables/fruits also buy their breakfasts like roti prata, tau huay, noodles, nasi lemak, chok, fishball noodles, chicken rice, etc).
In Singapore, there are 15 to 20 town centers – Woodlands Town, Punggol, Tampines, Marine Parade, Toa Payoh, Ang Mo Kio, Sengkang, Bishan, Yishun, Bedok etc. And all the town centres have the same basic features though the design and landscaping differs.
Low-income groups generally do not own cars. Therefore, having a bus terminus in each town centre makes it possible to link future town centres to the MRT and hence mobility for the people.
Areas surrounding the town centres are called sub-centers or precincts. Each precinct is served by smaller eateries so people do not have to travel – especially into town centres – to eat. Schools are built in the sub-centres. Children can get to schools under 30 minutes as the school is located in the neighbourhood. Adults going to work take a bus to town centres and from there can take the MRT which can brings them around to the rest of the country.
This is the basic concept of planning done by Singapore's Housing Development Board. Their architects, engineers, estate planners developed the whole concept and then tendered out the contract to building contractors to build the apartments, drainage works, water piping, electrical works, roads etc.
Surbana One in Singapore can help develop a township that low-income people can find meaningful. Each township must have amenities like shops, supermarkets, food centres, wet markets etc so people need not travel long distances to get their daily necessities.
It is important to incorporate all these basic features so that people do not need to crisscross the country to work, to eat, to buy household needs, to get to school and this also reduces traffic and fuel consumption.
Housing for the poor requires great political will. Few countries do what Singapore does.
They pass laws to wrest ownership of land from a few big landlords who just refuse to sell.
Meanwhile, there are lots of people living in crammed pre-war shop houses; three families sharing a small two-room unit.
Sanitation is bad, disease rampant, teen delinquency is high, all breeding grounds for many social ills.
Hong Kong solves the scarcity problem by releasing land for tender. Developers bid high, sell even higher putting it out of reach of the common folk who have to live in crammed dirty conditions.
China faces the same problem. Developers play hide-and-seek with the government. Worse, they use thugs to threaten landowners into selling land to them cheap. Then they keep on upping the prices. Their prices are comparable to Singapore private apartments in per square feet but the income level is only a fraction.
Britain: housing shortage. Australia: chronic
Most developed and developing countries face housing crises of one type or another. Only the government will build for the poor and the common folk. Putting up 10-storey tall block is a simple matter. Many developers can do it.
But planning and developing a meaningful township that is relevant to the people is a different ball game. Most people don't understand it; they think it is the same. But townships are special.
Meet up with the policy-makers in Singapore and they will take you on a tour and explain the whole concept of a township; plus they will provide advisory services on how to make it work efficiently and effectively.
Entry yang keji – The ghastly women
Posted: 25 Aug 2010 06:12 AM PDT
Before you proceed reading this entry I would like to warn you that my writing here is very KEJI. Therefore, I would kindly suggest that you stop right here and come back after Raya, when you have done so much gluttony (5 ketupats,1 whole lemang, serunding daging, rendang ayam, laksa Penang before sembahyang Raya?); greed  (15 pairs of baju raya per person, have you ever thought of the Pakistani flood victims?),envy (jiran beli chesterfield, kita pun nak chesterfield..) and all the other sins thus reading this keji entry would not make much difference in your Score Board of Sins. Ok?
Don't say I never warned you! Close the page now.. go!
Are you still reading?
Hey are you still reading?
I knew all my readers are keji! Hahaha
Here is the story. Very late last night Azman and I detected symptoms of The Tarik cravings. If we don't get a dose soon we will die. Ok that's too extreme, we would not die, we would only try to kill each other. In front of Miki.
Which brings us to Diyanazman's household rule no1 – No matter what kejiness that we have to do, don't do it in front of the kid! So far we have managed to really behave in front of Miki except for one – hanging around the house in our underwears.
No you haven't come to the keji part of this entry yet.
At Al-Ehsan in BK3 last night, we chose a table under the big angsana tree for the fresh air. At the table next to us was a bunch of guys and at the table on our left was two women. The fellas were not smoking and that was the reason we chose that table for ourselves. After we ordered our drinks and food, cancer stick smoke started to blow our way. Out if my curiosity, I looked around searching for the source.
All the five guys weren't smoking, who could it be? I looked to my left at the least suspicious suspect. The two women!!! OMGGGGG!
It was them! *pengsan*
OK, I may be kampong hanya Tuhan membalas but nope, I am not that conservative. Several of my girl friends smoke and I don't mind at all. Just not in front of the kid, remember? But these women…. For goodness sake, they look as awkward as Shakira Waka Waka Eh Eh wearing her belly dancing costume dalam Masjid Negara sambil membaca Yasin. Boleyy??
Pls don't get me wrong. I was very much shocked. Actually they look almost like religious teachers – Ustazahhh ok, Ustazahhhh!!!! *pengsan lagi*
Both were respectfully clad in long sleeves shirts, long pants and nice, decent, very proper hijabs that covers their head down to their bellies.  One of them was wearing thick glasses that fit perfectly on her face that would make any moms would berkenan nak buat menantu. Kalau muda?!!! Masalahnya TUA!!! They were almost 40 I must say!! Tanda-tanda menopause ke apa kejadah makcik-makcik ni??
And the makciks were puffing Marlboros.
Sedut… hembusss…. Sedut.. hembusss.. puffing with style…..
They were ghastly. Quite a horrible sight to look at. But trust me I have met many ghastly people and hardly any made it to the blog. But these women marked some memories inside my head BECAUSE MIKI NOTICED THEM TOO AND MIKI FOLLOWED THEIR PUFFING ACTIONS!!!!
What the hell!??
Miki stared at them for about less than a minute, I asked him 'Miki tengok apa?" before Azman moved his baby chair so that the ghastly women would be behind his back. But at that time it was too late. Miki put his cupped hand at his mouth, pout as though sucking the smoke, removed his hand and exhale. He repeats that a couple of time.
Kalau korang jadi aku korang stress tak?
Miki is too sharp a kid. He absorbs infos and acts and antics like a sponge. I don't think he wouldn't understand if I explain what is and why he should not be smoking. He doesn't get to such a sight too often, not even his parents smoke at all. So I distracted him with roti bakar and hopefully he would forget the whole thing.
I don't know if this even has a moral of the story or not. But one thing for sure, I know parading around your own house in underwear wouldn't cause cancer.
Say no to tobacco, peeps!
Msia-Indonesia: We are still very patience
Posted: 25 Aug 2010 06:32 AM PDT
In Jakarta, President Susilo Bambang Yodhoyono said relations between Indonesia and Malaysia remain strong despite anti-Malaysia street demonstrations by 'a few small groups', and that he didnt think that will sour any bilateral ties.
In Kuala Lumpur, Foreign Minister Anifah Aman said Malaysia was losing patience over such incidents, and bilateral ties could be affected should Jakarta fails to put an end to such ugly episodes (
here
).
"I am saddened that the demonstrations still continue, not only in Jakarta, but also at our consulates in Indonesia although we have agreed to resolve the issues pertaining to the arrest of seven Malaysian fishermen and three Indonesian maritime officials," he said.
Anifah warned that Malaysia's patience had been tested and would not tolerate the situation for much longer. "They have their own political and domestic problems in Indonesia. But we do not want Malaysia to become the victim."
However, what Susilo said was not in tune with the harsh statement by his Foreign Affairs Minister Marty Natalegawa that Indonesia can only withdraw its ambassador to Malaysia when all Indonesians return home.
"We can withdraw our ambassador, but after that, we are still going to face a lot of problems, such as our workers who are threatened by dead penalties, illegal logging, and so on," Marty said during a meeting with the House of Representatives Commission I on Foreign Affairs in Jakarta on Wednesday.
Marty also said there were a lot of Indonesian people working in Malaysia, so cutting any diplomatic ties with that country could give more burdens.
The commission chairman, Mahfudz Siddiq from the Prosperous Justice Party (PKS), said he could understand Marty's view.
"However, for now we cannot only stop by issuing an official diplomatic note as a sign of protest to Malaysia," Mahfudz said (here).
"We need stronger political actions, which will not only prompt Malaysia to discuss about the border issues, but to also make that country realize that the unclear border disputes have given Indonesia nothing but economic losses."
Well, from my point of view, the issue has been exaggerated and thrown out of proportion. Some parties tried to lucre from it, i.e by arranging massive 'home return' for Indonesians.
Whatever it is, diplomatic settlement is still the best way. As far as relations between our two countries are concerned, it remain as 'we-need-each-other'. Dont our friends in Indonesia think so?
also read Dunia Tiger's SIAPAKAH DALANG SEBENAR?
Usaha membakar sentimen menjadi punca simbahan cat
Posted: 25 Aug 2010 06:11 AM PDT
23 Ogos 2010, negara digemparkan dengan kejadian simbahan cat dan balingan botol arak ke surau Taman Pulai Impian, Sikamat, Seremban. Selepas mengeluarkan kecaman terhadap pelaku, mendesak polis bertindak segera dan meminta semua rakyat bertenang Solidariti Anak Muda Malaysia (SAMM) dengan segera memanggil rapat aktivisnya 5.00 petang itu. Hasil rapat umum itu SAMM telah mengambil ketetapan sesiapa pun pelaku ia harus dihukum dan niat mereka untuk mewujudkan suasana kurang senang dikalangan rakyat harus dimatikan segera. SAMM juga sepakat untuk tampil dengan sekurang kurangnya 10 aktivis dari perbagai latar kaum dan agama untuk sama bergotong royong memperbaiki kerosakan.

24 Ogos 2010, pagi, wakil SAMM telah pergi dan cuba bertemu dengan jawatankuasa surau dan menyampaikan niat tersebut. Serentak dengan itu juga Ketua Pemuda Umno Malaysia juga mengikuti langkah SAMM dengan turut membuat pengumuman Umno tawar gotong royong bersih surau dari Kuala Lumpur.
(klik sini)
Hari yang sama che'GuBard dan YB Taufek (ADUN Paroi) bersama beberapa teman aktivis SAMM datang ke surau tersebut untuk solat Asar berjemaah dan bertemu dengan Jawatankuasa Surau.
Selepas solat Asar kami bertemu dengan Ust. Mohd Hasbi, Pengerusi Surau Taman Pulai Impian. Surau yang baru digunakan bermula ramadhan ini, masih dalam proses pembinaan. Ia dibina tanpa bantuan khusus mana - mana pihak termasuk kerajaan negeri. Kontraktor masih bekerja di kawasan surau khususnya pembinaan pagar.
Khuatir dengan kesan kerosakan yang mungkin boleh menimbulkan suasana yang lebih buruk dan negatif maka tindakan segera diambil. Ketika che'GuBard sampai sebelum Asar 24 Ogos 2010, semua kesan cat telah dibersihkan dan dinding yang terkena kesan sudah dicat dengan cat 'undercoat'. Kontraktor yang memang masih berada di kawasan surau yang melakukan kerja tersebut. Tindakan pantas jawatankuasa ini harus dipuji.

Maka wang yang SAMM sudah asingkan bagi membeli cat dan peralatan itu terus disumbangkan kepada pihak surau.
Ketika itu juga 4 orang remaja berbangsa Cina berumur 16 - 18 tahun telah ditahan oleh pihak polis. 4 remaja ini ditahan mungkin kerana mereka disyaki atas alasan terlibat dengan satu insiden salah faham berhampiran surau tersebut.

Ada sebuah taman permainan / rekreasi berdekatan dengan surau tersebut. Taman ini menjadi tempat melepak remaja, termasuk remaja yang datang dari kawasan luar sejauh Rasah.

Pada sehari sebelum kejadian lempar cat tersebut, telah berlaku salah faham. 4 remaja cina telah datang dan bertengkar dengan ramaja atau lebih tepat lagi kanak - kanak Melayu tempat itu. Penrtengkaran juga libatkan perbuatan saling membaling mercun. Remaja cina tersebut menurut saksi telah mengeluarkan kayu dari kenderaan mereka. Orang ramai yang berada di surau melihat kejadian tersebut dan ada yang keluar. Menurut saksi lagi walaupun ditegur oleh orang yang lebih tua terdiri dari jemaah surau yang bersedia untuk menunaikan solat tarawikh suspek dikatakan bercakap kasar. Lantas untuk mengelakkan kejadian tak di ingini ramai di situ sedikit kasar dan 'menghalau' kumpulan suspek. Kumpulan remaja tersebut beredar dengan mengeluarkan kata - kata seolah tak puas hati dan mengugut.

Remaja ini telah menjadi suspek utama ditahan di rumah masing - masing. Polis mendapat perintah reman 4 hari. Menjadi sedikit peroalan kenapa perintah reman yang sangat lama, ini bukan kes yang kompleks sangat ?

Setelah meneliti setakat maklumat yang diperolehi cheGuBard berpendapat ini bukan kes terpencil. Kejadian ini jika benar semua maklumat dan jika benar remaja tersebut melakukan perbuatan khianat itu maka ia membuktikan wujud semangat negatif di tengah masyarakat yang mampu menjadi bom jangka.

Ini semua berlaku kerana regim dan media sering menghangatkan isu perkauman dan hampir semua masalah dilihat dari aspek persaingan kaum dan agama.

Kejadian ini seharusnya menginsafkan kita semua dan usaha serius dalam menyatu padukan rakyat harus dilakukan secara serius, terancang dan bersungguh - sungguh.

Anak - anak itu berumur 16 tahun, nampaknya hasad perkauman semakin menebal di era 1 Malaysia.

Saksi Utama Kes Videk Lingam Diancam
Posted: 24 Aug 2010 10:17 PM PDT
K
es Video VK Lingam: Bekas Setiausaha Diancam, Pejabat Ahli Parlimen Diceroboh
Dua orang saksi utama yang terbabit dalam kes video VK Lingam, Loh Gwo Burne dan G Jayanthi mendakwa menerima ancaman terhadap keselamatan diri mereka daripada pihak yang tidak diikenali.
Jayanthi yang merupakan bekas setiausaha peguam VK Lingam, mendesak pihak polis menjalankan siasatan terperinci termasuk ugutan serta ancaman yang diterima melalui khidmat pesanan ringkas (SMS) yang dihantar ke telefon bimbit miliknya.
Dalam satu laporan bertarikh 7 Julai lalu yang dibuat di Balai Polis Daerah USJ 8, Subang Jaya antara lain menyatakan, Jayanthi mempercayai SMS tersebut dihantar dari luar negara melalui nombor yang di daftarkan di United Kingdom.
Kata beliau sebanyak tujuh SMS ancaman diterima dari individu yang tidak dikenali.

Antara teks pesanan berbentuk ancaman yang dihantar oleh individu tidak dikenali itu berbunyi, "Ini hanyalah permulaan, bulan ini kau akan menangis, sehingga tiada air mata lagi untuk dikeluarkan. Kau akan dimalukan di khalayak ramai".

Selain itu, teks lain yang dihantar berbunyi, "Aku akan hantar pita audio tentang kau, yang mana amat disukai oleh semua orang untuk dengar. Aku ada cap jari dan suara kau. Harap kau akan seronok menikmatinya".

"Ancaman yang diterima ini menakutkan saya. Perkara ini serius. Saya telah menyerahkan bukti kepada Suruhanjaya DiRaja Penyiasatan. Bukti dalam bentuk kertas dokumen termasuk juga telefon bimbit saya. Apa lagi yang mereka mahu?

"Tambahan pula, bekas pemandu VK Lingam, Ramachandran dan adiknya, Rajendran telah meninggal dunia. Saya tak tahu sekiranya kematian ini ada kaitan (dengan kes ini). Ada yang kata kerana kemalangan, dan ada yang kata kerana sakit akibat serangan jantung. Kita tidak tahu. Ia memang misteri," kata Jayanthi pada sidang media semalam.

Sementara itu, Gwo Burne yang juga Ahli Parlimen Kelana Jaya yang merakam perbualan VK Lingam dalam video kontroversi tersebut menjelaskan, Pusat Khidmat Masyarakat yang dikendalikan oleh pembantu khas yang juga adiknya, Loh Gwo Fynne di Bandar Sunway telah berkali-kali disabotaj sejak beliau menjadi wakil rakyat.

Terbaru, penceroboh didakwa memotong empat kabel utama yang menghubungkan bekalan elektrik ke pejabatnya.

Selain itu terdapat barangan yang hilang, termasuk peralatan komputer dan juga makanan dan minuman yang disimpan.

Siling di bilik utama juga dipercayai telah dipecahkan oleh penceroboh.

Berikutan itu, satu laporan polis telah di buat di Balai Polis Sungai Way Isnin lalu.

"Untuk mengatakan perbuatan ini bukan tindakan politik juga sukar. Untuk mengatakan bahawa ia tidak berkaitan juga tidak boleh. Masalahnya kejadian pecah masuk ke Pusat Khidmat ini terlalu kerap dan khusus disasarkan ke pejabat saya.

"Saya memang berasa bimbang dengan keselamatan saya, terutamanya apabila bergerak di tempat terbuka. Tetapi sebagai Ahli Parlimen, saya perlu menjalankan tugas saya. Saya tiada pilihan," kata Gwo Burne.

Sehubungan itu Gwo Fynne menjelaskan, tiada dokumen penting atau sulit yang hilang di pusat khidmat tersebut namun kata beliau beberapa barangan yang hilang antaranya borang keahlian KEADILAN dan juga wang tabung derma di kaunter pusat khidmat tersebut.

"Perkara ini hanya diketahui apabila saya datang ke pusat khidmat ini semalam. Sebelum ini pun memang ada perbuatan khianat dan sabotaj dilakukan. Mereka datang berulang kali untuk melakukan (perkara) ini," kata Gwo Fynne. -SK

Ulasan GB

Yang nyatakan hal ini berlaku hampir seretak dengan permohonan VK Lingam membuat permohonan semakan terhadapan peenemuan Suruhanjaya Diraja di Mahkamah Rayuan.

Sementara modus operandinya hampir serupa dengan kes-kes pencurian laptop mereka yang terlibat di dalam perbicaraan di mahkamah.


Posted: 24 Aug 2010 09:42 PM PDT
'Grand Tadarus' di Mashad, Iran
Posted: 24 Aug 2010 09:49 PM PDT
Demikianlah bertadarus: "Apabila berhimpun sekumpulan manusia di suatu rumah Allah (masjid) kerana membaca kitab Allah (al-Quran) dan saling mempelarinya antara sesama mereka, maka turunlah ke atas mereka ketenteraman, mereka dilimpahi oleh rahmat, dikelilingi oleh para malaikat dan Allah menyebut nama mereka di hadapan malaikat-malaikat yang berada di sisiNya". (Riwayat Abu Daud)
Ada orang mendakwa syiah ada al-Quran sendiri, tentu ini melucukan kerana dakwaan tersebut dengan sendirinya menunjukkan ia mengingkari al-Quran. Ini kerana Allah berfirman dalam surah Al-Hijr ayat 9, "Sungguh Kamilah yang menurunkan Al-Quran dan sungguh Kamilah yang menjaganya."
Juga ayat, "Katakanlah: "Sesungguhnya jika manusia dan jin berkumpul untuk membuat yang serupa Al-Qur`an ini, nescaya mereka tidak akan dapat membuat yang serupa dengan dia, sekalipun sebahagian mereka menjadi pembantu bagi sebahagian yang lain." (Al-Israa`:88)
Dan juga firman-Nya yang bererti: "Atau (patutkah) mereka mengatakan: "Muhammad membuat-buatnya." Katakanlah: "(Kalau benar yang kalian katakan itu), maka cubalah datangkan sebuah surah seumpamanya dan panggillah siapa-siapa yang dapat kalian panggil (untuk membuatnya) selain Allah, jika kalian orang-orang yang benar." (Yuunus: 38).
Saksikan Ayatullah Ali Khamenei memimpin solat subuh berjemaah dan amati ayat suci al-Quran yang beliau perdengarkan:
Tahukah anda Republik Islam Iran pernah memenangi musabaqah Al Quran peringkat antarabangsa di Malaysia sebanyak 9 kali. Berikut ialah pemenang dari Iran (mereka bermazhab syiah tentunya): Mohamad Taghi Morowat (1973), Abbas Salimi Naleeni (1979), Ali Sayyah Gordji (1987), Abbas Emam Jameh (1990), Mansoor Ghazrizadeh (1992), Ahmad Abu Al-Ghasimi (1993), Mohamad Gandom Najad Toosi (1998), Mas'ud Sayah Gorji (2001), Hossein Saeid Rostami Tabrizy (2006). Sumber
di sini
.
Hossein Saeid Rostami Tabrizy, mendapat markah 89.25 % ketika memenangi musabaqah pada tahun tersebut.
Bagaimanakah kita (baca: JAKIM) sebagai penganjur memberi kemenangan kepada 'qari-qari sesat' di atas jika 'kononnya' mereka membaca dan memiliki al-Quran yang berbeza? Belajar-belajarlah berhujah dan berfikir secara logik.
Posted: 25 Aug 2010 02:50 AM PDT
About 15 yrs ago, I was in UHKL Surgery Department. As an on call MO I came down to see the surgical emergency patient, referred by A&E MO in the ER Room. While I was in ER, two Bangladeshi Foreign Worker Cleaners were collecting rubbish.
When I saw them trying to empty our Yellow hazardous Sharp bins, I shouted with horror to them in Malay language (because I know that most of them cannot understand English but knows some Malay).
They used their rubber gloved hands to collect the used needles and syringes from our bin to put into their container. Their gloves are not needle prick proof and our hospital's needles are highly contaminated with various dangerous diseases including Hepatitis and HIV.
It will be safer if they use the big forceps but the best thing is to collect the whole container and replace with the new empty container.
But they cannot understand Malay and English. Because of that commotion, ER nurses rushed into the ER because they thought it was an emergency. Those poor workers could not understand the nurses explaining in Malay, English and even in Tamil.
We pity them and it was clear that they were never taught or trained even the basics of hazardous waste collection. The contractors, supervisors and the monopoly licensee should be held responsible if any untoward accident happened. But if anything happened to the workers no one will take responsibility.
I REFER to the letter "Cleaners Cleaners contaminate hospital rooms" (The Star, Aug 6) about cleaners not practising adequate infection control measures when performing cleaning services in hospitals.
We thank the writer L. Choo for bringing the matter to our attention and will take measures to rectify the shortfall.
The cleaning services in the Health Ministry hospitals are managed through concessionaire companies which are responsible for the general environmental cleanliness in the hospitals as well as the waste disposal and laundry services.
It is a requirement in the hospital support service agreement for the concessionaire companies to give their cleaners adequate orientation and training on how to perform their cleaning duties in all areas of the hospitals before they are allowed to work in the hospitals.
Input for the orientation and training programmes are provided by the respective hospital infection control committees and conducted by the concessionaire companies.
The cleaners are also monitored regularly by their own supervisors and audited by the infection control nurses in the hospitals from time to time.
Any shortfall in infection control practices, including any improper hand hygiene practices such as that observed by the writer, will be highlighted in the regular meetings between the hospitals and the concessionaire companies.
DR TENG SENG CHONG,
Senior Deputy Director,
Medical Development Division,
Ministry of Health.
Source:Ministry to check on cleaners
Api Perkauman Lebih Menjulang Di Era 1Malaysia
Posted: 25 Aug 2010 01:59 AM PDT
M
enolak ekstremis perkauman, Mempertahan hak kebudayaan semua kaum
Pusat Pembangunan Kebudayaan LLG berasa khuatir terhadap kenyataan dan tindakan perkauman secara berleluasa baru-baru ini, lebih memeranjatkan ialah sehingga kini Perdana Menteri dan Timbalan Perdana Menteri berdiam diri dalam isu-isu tersebut, ini mengakibatkan rakyat hilang keyakinan terhadap slogan inklusif umpamanya "Satu Malaysia" dan "Rakyat Didahulukan" yang diketengahkan Perdana Menteri selepas mengambil alih pemerintahan kerajaan.
Dua orang guru besar sekolah kebangsaan memaki murid-murid "balik China" dan mengejek gelang keagamaan Hindu yang dipakai oleh pelajar India seperti rantai anjing. Pada awalnya, alasan yang diberikan oleh pejabat pendidikan ialah "salah faham", tetapi selepas dikecam oleh parti-parti politik dan pertubuhan-pertubuhan, Timbalan Perdana Menteri baru berkata isu ini akan disiasat.
Di samping itu, Majlis Perundingan NGO Melayu (MPP) dan PERKASA mahu kerajaan menahan Presiden MCA Chua Soi Lek (gambar kiri atas) di bawah ISA kerana menyokong cadangan kuota 30% bumiputera dimansuhkan; MPP menyaran kerajaan memansuhkan sekolah ibunda; Utusan Malaysia cuba mengapi-apikan isu pemansuhan kuota bumiputera dan perlembagaan baru, sebuah surau Seremban disimbah cat merah; amat kesalnya pimpinan tertinggi kerajaan tidak mengkritik perkembangan kurang sihat ini.

Kami berharap Perdana Menteri dan Timbalan Perdana Menteri "cakap serupa bikin", menjaga konsep inklusif dan kepelbagaian yang diketengahkan, mempertahan hak-hak kebudayaan semua kaum dan sekolah ibunda, jangan biar kenyataan dan tindakan ekstremis perkauman merosakkan hubungan kaum.

Satu lagi kekhuatiran ialah, sejarah telah menunjuk-ajar kita, bahawa dalam satu negara berbilang kaum yang politiknya belum berlandaskan demokrasi, spekulator politik sering menggunakan alasan "hubungan kaum tegang" untuk menindas musuh politik dan pihak berlainan pendapat, ia menghalang perkembangan sihat demokrasi.

Pihak tertentu telah memberi amaran bahawa fenomena-fenomena ini telah timbul di Malaysia. Kami ingin memperingatkan Perdana Menteri dan Timbalan Perdana Menteri, jika kerajaan berhasrat menjadikan Malaysia sebuah Negara maju, tidak wajarnya patah balik dalam arah perkembangan politik sekarang, mereka harus mencegah perlakuan tersebut.

Pusat Pembangunan Kebudayaan LLG berpendapat, bagi fenomena perkauman berleluasa ketika ini, puncanya ialah ideologi perkauman yang telah diinstitusikan selama ini. Politik perkauman yang melaksanakan pecah dan perintah, Pemuda UMNO menjulang keris dan mengugut akan membakar Dewan Perhimpunan Cina KL-Selangor, kenyataan diskriminasi perkauman terang-terang Ahmad Ismail dan Nasir Safar, unsur-unsur perkauman yang diindoktrinasikan oleh Biro Tata Negara - tanpa "teladan negatif" semua ini, sekolah dan media tidak akan dijangkit virus perkauman.

Perdana Menteri Najib Razak mesti berani menghapuskan ideologi perkauman yang diinstitusikan, memimpin Barisan Nasional keluar daripada kongkongan politik perkauman, jika tidak "Satu Malaysia" akan menjadi satu kenyataan hampa.

*Kenyataan media oleh Toh Kin Woon selaku Presiden Pusat Pembangunan Kebudayaan LLG. -MR


Posted: 25 Aug 2010 01:52 AM PDT
Source:Hepatitis B from Wikipedia, the free encyclopedia
Hepatitis B is an infectious illness caused by hepatitis B virus (HBV) which infects the liver of humans, and causes an inflammation called hepatitis.
About a third of the world's population, more than 2 billion people, have been infected with the hepatitis B virus. This includes 350 million chronic carriers of the virus.
Transmission of hepatitis B virus results from exposure to infectious blood or body fluids.
The acute illness causes liver inflammation, vomiting, jaundice and—rarely—death. Chronic hepatitis B may eventually cause liver cirrhosis and liver cancer—a fatal disease with very poor response to current chemotherapy. The infection is preventable by vaccination.
Signs and symptoms
Acute infection with hepatitis B virus is associated with acute viral hepatitis – an illness that begins with general ill-health, loss of appetite, nausea, vomiting, body aches, mild fever, dark urine, and then progresses to development of jaundice. It has been noted that itchy skin has been an indication as a possible symptom of all hepatitis virus types. The illness lasts for a few weeks and then gradually improves in most affected people. A few patients may have more severe liver disease (fulminant hepatic failure), and may die as a result of it. The infection may be entirely asymptomatic and may go unrecognized.[citation needed]
Chronic infection with hepatitis B virus may be either asymptomatic or may be associated with a chronic inflammation of the liver (chronic hepatitis), leading to cirrhosis over a period of several years. This type of infection dramatically increases the incidence of hepatocellular carcinoma (liver cancer). Chronic carriers are encouraged to avoid consuming alcohol as it increases their risk for cirrhosis and liver cancer. Hepatitis B virus has been linked to the development of Membranous glomerulonephritis (MGN).
Transmission of hepatitis B virus results from_
exposure to infectious blood
or body fluids containing blood.
Possible forms of transmission include_
unprotected sexual contact,
blood transfusions,
re-use of contaminated needles & syringes,
and vertical transmission from mother to child during childbirth.
Without intervention, a mother who is positive for HBsAg confers a 20% risk of passing the infection to her offspring at the time of birth. This risk is as high as 90% if the mother is also positive for HBeAg. HBV can be transmitted between family members within households, possibly by contact of nonintact skin or mucous membrane with secretions or saliva containing HBV.
Angin Pemilihan makin terasa...
Posted: 25 Aug 2010 04:04 AM PDT
Angin pemilihan makin terasa. Ramai teman - teman mula resah dan mendesak untuk che'GuBard mengumumkan pendirian untuk bertanding Ketua Angkatan Muda Malaysia.
Tidak akan umum
che'GuBard dengan ini menyatakan pendirian dengan tegas tidak akan membuat pengumuman bertanding. Kita memilih antara yang terbaik dalam keluarga kenapa perlu heboh - heboh urusan dalam rumah kita. Lebih - lebih lagi dalam keadaan media arus perdana tidak sama sekali menyebelahi kita dan sentiasa umpama serigala lapar bersedia memanipulasi apa juga cerita kecil untuk menyerang parti.
Parti ini telah matang. che'GuBard amat yakin dengan kematangan ahli - ahli muda parti. Mereka bukan orang lain, kebanyakanya ialah mereka yang bergelumang bersama menyambung nafas dan membina parti ini dalam keadaan susah dan senang.
Maka kami saling mengenali dan sudah umpama adik beradik. Anak muda dalam parti ini sudah tentu tidak sama dengan segelintir pengundi yang sering tertipu dengan Bn. Ketika pilihanraya jauh Bn begitu sombong dalam membuat keputusan dan jarang sekali muka pemimpin menjengok rakyat tetapi malangnya ada rakyat yang tertipu apabila dekat pilihanraya pemimpin Bn bersungguh turun bawah dengan perbagai tawaran dan umpan. Sudah tentu tak terlawan dengan pemimpin kita yang sejak habis pilihanraya walaupun tewas di tempat tertentu tetapi tidak henti bekerja siang dan malam tanpa peruntukan dan penuh kepayahan sepanjang masa. Manakala pemimpin Bn dengan perbagai peruntukan dan payung atas nama 'kerajaan' sudah tentu mampu menunggang semua jentera mengambil hati rakyat saat akhir dan selepas menang mereka akan melupakan rakyat sehinggalah pilihanraya akan datang sekali lagi. Sementara rakyat dilupa itulah rakyat yang dihimpit perbagai masalah mencari pemimpin kita untuk diperjuangkan nasib mereka. Sudah tentu ahli muda parti tidak akan sedemikian rupa.
cheGuBard amat yakin selama ini tanpa henti dan letih bersama akar rumput anak muda dlaam parti kita sudah saling mengenali maka tidak perlu perantaraan media bagi menyatakan hasrat apa jua. Lainlah jika kita kita tidak punya hubungan.
Gerakan muda parti pernah mengeluh apabila tidak punya arah dan pimpinan tidak menjengok 'ke bawah' namun bila tiba musim pemilihan ini suasana ternyata berbeza meriah. Apapun ambil semuanya dari sudut positif.
tetapi kan bagus kalau mood seperti ini berterusan sentiasa tentu parti menjadi kuat, harap janganlah hanya ketika angin permilihan kuat.
Raikan demokrasi dengan tawaran bukan dengan serangan
Belum pun umum pendirian tetapi mula diserang. Satu pihak menyerang terus secara peribadi dengan mengaitkan che'GuBard dengan hubungan keluarga Ketua Umum. Benar che'GuBard berkahwin dengan anak adik Anwar Ibrahim tetapi tidak pernah menggunakan kaitan hubungan itu dalam politik. Malah ramai yang tak ketahui sehinggalah ada pihak yang begitu bersungguh pertahan jawatan dalam Angkatan Muda menggunakan isu ini.
Tersebar luar sms "Ketua Umum Anwar, Presiden Isteri, Anak Ahli Parlimen tak kan menantu nak jadi Ketua AMK pula.... ayuh pertahankan XXX yang selama ini berkorban untuk parti" begitulah salinan sms yang diterima dihantar oleh teman yang dapat dari seseorang yang dikenali. Inilah yang che'GuBard gelar tidak bijak dan terlalu ghairah berkempen hingga memancing bencana pada parti.

Contohnya dalam pilihanraya yang lepas kalau ikutkan hubungan keluarga boleh sahaja che'GuBard merengek untuk bertanding kerusi selamat seperti beberapa kelompok pemimpin yang sanggup bertanding jauh dari tempat mereka semata mengejar kemenangan. Tetapi kerusi yang dijanjikan awal kepada che'GuBard di Negeri Sembilan juga di beri kepada orang lain sehingga che'GuBard 'terpaksa' mencari kerusi sendiri. Tapi itu semua enteng dihadapi sebab kita bukan dari kelompok politisi naungan.

Dalam satu pihak lain yang mengejar jawatan dalam AMK pula menggunakan tema menerima naungan pimpinan utama parti. Kononya wahyu menetapkan dia perlu menukar imej gerakan muda kepada gerakan cerdik pandai yang boleh menyaingi anak muda parti lawan. Kononya dia tidak memerlukan jawatan itu tetapi parti dan wahyu yang memaksa dia menerima jawatan itu. Parti ini perlu segera diubah imej dan imej tersebut tidak akan berjaya diubah dan menyaingi anak muda parti lawan jika 'anak jalanan' seperti che'GuBard menerajui.

Tersepit ; satu kata che'GuBard perlu ditolak sebab kerana punya hubungan keluarga dengan pemimpin utama dan satu lagi meminta mereka dipilih kerana dinaungi oleh pemimpin utama.

Gerakan Muda di sebuah negeri di utara pernah menjadi gerakan muda yang membanggakan parti. Namun oleh kerana ingin mengubah imej kerana kita telah membentuk kerajaan maka seorang cerdik pandai yang juga bergelar YB 'diwahyukan' menjadi Ketua anak muda di sana. Sebelum ini gerakan anak muda diterajui oleh anak muda biasa-biasa sahaja tetapi kukuh dan kuat sehingga memenangkan negeri tersebut. Malangnya apabila anak muda akur menerima ketua Yb 'cerdik pandai' gerakan anak muda di negeri tersebut hampir hancur.


Demokrasi ini harus dirai dengan pesta tawaran dan pertunjukkan kebolehan bukan serangan dan politik naungan. Ahli yang matang dan cerdik akan menjadi hakim dengan melihat semua tawaran dan pertunjukkan kebolehan yang diselarikan dengan kerja buat selama ini maka penghakiman yang wajar harus diberikan.


ikuti sambungan dengan persoalan
Siapa 'chai' che'GuBard ?
, Apa perancangan terhadap AMK ? Tuduhan che'GuBard tidak punya idealisma ?


ada yang menggunakan kemudahan dan kedudukan untuk berkempen guna media klik
http://www.freemalaysiatoday.com/fmt-english/politics/pakatan-rakyat/9602-pkr-youth-devoid-of-real-leaders
Mamak joints top pick for diarrhoea cases
Posted: 25 Aug 2010 12:59 AM PDT
Malay Mail / SHAHRIM TAMRINWednesday, August 25th, 2010 12:34:00PETALING JAYA: Indian-Muslim restaurants, or Mamak shops, are a common source of food poisoning in Petaling Jaya, according to a survey by Kampung Tunku assemblyman Lau Weng San and Merdeka Centre for Opinion Research.The "Petaling Jaya City Council residents attitude and opinion towards food outlets on dining out, restaurant
Posted: 25 Aug 2010 12:41 AM PDT
光明日报 2010-08-24 19:25(雪兰莪‧八打灵再也)行动党甘榜东姑区州议员刘永山动用选区拨款,聘请专家对八打灵再也市政厅管辖范围的餐饮环境卫生展开民意调查。410名受访者中,有91%居民赞成市政厅可能落实的"违规3次吊销执照"(3 Strike Rule)措施,另有33%居民则担心,新措施实行后,恐造成更多执法贪污问题。独立调查中心是在6月10至13日,就"八打灵再也市政厅居民对餐饮店的態度和意见"进行调查,刘永山今日(週二,8月24日)召开记者会公佈这项民调报告,並邀请此中心研究经理陈承杰解说。根据调查报告提及,有410名来自斯里斯蒂雅、美丹花园、武吉加星、甘榜东姑、百乐镇、武吉兰樟和哥打白沙罗等区域的各族男女接受调查。卫生比食物美味重要调查结果显示,绝大部份,即70%的受访居民认为,用餐环境卫生比食物美味、售价、地点等更重要,有80%女性比61%男性更赞同这项说法。
Posted: 25 Aug 2010 12:37 AM PDT
刘永山:灵市民调呈州政府九成人支持争议性卫生措施作者/独立新闻在线梁康 Aug 24, 2010 04:18:24 pm【独立新闻在线梁康撰述/苏晓枫摄影】民主行动党甘榜东姑州议员刘永山以其议员拨款资助独立民调中心(Merdeka Centre)向雪兰莪州八打灵再也市民进行民调,结果显示曾遭到民间反弹而搁置的"三犯即吊销执照"(3 strike rule)熟食小贩卫生管制措施,如今获得九成的民众认同。独立民调中心是在今年6月10日至13日以电话访问方式,与八打灵再也市的410名18岁以上市民进行抽样民调,发现当中拥有91%的受访者认同,一旦熟食业者一年内违反三次卫生条规,执法单位可以吊销其执照,但反对此措施的受访者有9%。无论如何,对于落实严厉卫生指南的看法,有33%的受访者担心,赋予执法官员上述权限将会出现贪污及滥权问题,另外,有54%的民众希望熟食业者能够提高卫生水平、11%