---
Posted: 31 Jul 2010 11:35 PM PDT
PELACUR, ANJING DAN KEHIDUPAN
Dr Mohd Asri Zainul Abidin
Dalam hadis, Nabi s.a.w bersabda:
"Diampunkan dosa seorang pelacur yang melintasi seekor anjing yang berada di tepi sebuah telaga yang lidahnya terjelir. Hampir kehausan membunuhnya. Maka pelacur itu pun menanggalkan kasutnya, lalu dia ikat kasut itu dengan tudungnya lantas dia menceduk air untuk anjing tersebut. Dia diampunkan disebabkan kejadian itu" (Riwayat al-Bukhari).
Saya merenung panjang setiap kali mengingati hadis ini. Betapa luasnya rahmat Allah kepada hamba-hambaNya. Betapa luas peluang yang diberikan untuk setiap insan mendapat keampunanNya, yang lantas akan memasuki syurga yang tidak tergambar keindahan dan segala kurnia yang ada dalamnya. Betapa Allah itu Pengasih, kadang-kala dengan amal yang sedikit dijadikan sebab untuk diberikan keampunan yang besar.
Namun rahmat Tuhan itu selalu kelihatan hambar disebabkan lidah-lidah sesetengah mereka yang mengaku diri mewakili Tuhan untuk berbicara tentang agamanya. Mereka ini kadang kala yang memakai bahasa, baju dan gelaran agama, seakan mewakili Tuhan dan Nabi. Malangnya, mereka tidak membawa misi rahmat seperti yang diajar oleh Alah kepada NabiNya s.a.w
Mereka itu selalu gambar Allah penuh dengan sifat keras, tanpa ihsan dan kesian, hanya tahu menghukum dan melaknat. Di manakah keindahan rahmat Allah seperti yang digambarkan dalam hadis di atas?! Di manakah imbangan yang terkandung dalam firman Allah:
"Khabarkanlah kepada hamba-hambaKu bahawa Akulah Yang Maha Pengampun lagi Maha Mengasihani, Dan bahawa azabKu, adalah azab yang tidak terperi sakitnya" (Surah al-Hijr 49-50)
HINA DAN MULIA
Perkataan yang digunakan dalam hadis tentang perempuan tersebut ialah mumisah iaitu perempuan yang terkenal dengan perbuatan zina, seperti perempuan lacur. Perempuan seperti itu sentiasa buruk pada nilaian mana-mana masyarakat pun. Ada pun anjing binatang yang dianggap hina dalam kebanyakan masyarakat. Perumpamaan 'engkau bagaikan anjingkan' adalah ungkapan buruk dalam berbagai bangsa dan budaya.
Namun, seorang wanita penzina mendapat keampunan Allah S.W.T disebabkan seekor anjing. Siapalah pelacur atau penzina di mata manusia, dan apalah yang ada pada seekor anjing pada penilaian manusia?! Namun, air yang diberikan oleh pelacur atau penzina kepada anjing menyebabkan dia mendapat rahmat dan keampunan. Apatah lagi jika seorang yang baik memberikan bantuan kemanusiaan kepada sesama insan.
APAKAH SYURGA MURAH?
Kita mungkin tertanya-tanya: alangkah murahnya syurga, dosa yang besar seperti kegemaran berzina dapat dipadamkan dengan beberapa teguk air yang diberikan kepada anjing. Apakah ini bererti jika seseorang itu perasuah atau penzalim besar maka dia akan diampunkan dengan membuat jamuan rakyat atau dengan beberapa hidangan yang dihantar ke masjid? Sudah pasti tidak demikian! Jika itulah tafsirannya, hadis ini akan menjadi lesen manusia berbuat berbagai kesalahan, lalu dia diampunkan dengan sedikit bantuan dan sedekah yang dihulurkan. Tidak begitu!
Perkara yang utama yang menentukan nilai dan harga setiap amalan adalah apa yang terkandung dalam jiwa atau jantung hati pengamalnya. Inilah perkara paling sukar hendaklah dicapai dan dijaga. Keikhlasan dan kejujuran. Ia tersimpan dalam jantung hati insan. Allah mengetahuinya. Tiada ruang berpura-pura dalam jiwa. Ia melahir diri yang insaf dan tawaduk kepada Allah.
Amalan yang sama mempunyai nilai berbeza di sisi Allah disebabkan berbezanya keikhlasan dan kekusyukan jiwa pengamal-pengamalnya. Nilai solat dua rakaat setiap kita, mungkin tidak sama di sisi Allah berdasarkan kekusyukan pengamalnya. Bahkan solat dua rakaat yang seseorang lakukan dari masa ke semasa juga tidak sama di sisi Allah disebabkan perbezaan keikhlasan dan kekusyukan ketika mengamalkannya. Maka dua orang yang berada dalam saf solat yang sama, belum tentu mendapat ganjaran yang sama. Boleh jadi beza antara mereka bagaikan langit dan bumi.
Demikianlah amalan baik sesama manusia atau terhadap haiwan dan alam, Allah mengetahui hakikat yang tersimpan dalam jantung hati setiap yang melakukan amalan itu. Perbuatan mungkin kelihatan sama, namun nilai kejujuran dan penyerahan jiwa kepada Allah, tidak semestinya sama. Menderma, berbudi bahasa, tolong menolong dan seumpamanya adalah amalan yang baik pada zahirnya. Nilaian di sisi Allah pada keikhlasan dan keinsafan diri pengamalnya. Sebab setiap pembuat kebaikan itu tidaklah semestinya sama kadar kejujuran yang ada dalam jiwa mereka.
BANYAK DAN SEDIKIT
Bahkan kadang-kala mungkin ada amalan yang sedikit tapi nilaiannya lebih besar dari amalan yang banyak. Ini disebabkan apa yang terkandung dalam jiwa pengamalnya. Seorang miskin yang menderma RM 10, mungkin akan mendapat ganjaran yang lebih dari seorang kaya yang menderma RM1000. Sekalipun nilainya cuma RM10, tetapi itulah kadar yang dia termampu. Kadar itu pula besar bagi dirinya yang hanya bergaji 10 atau 15 ringgit sehari.
Dia mengeluarkan RM 10 dengan penuh erti dan berat, sekalipun mungkin lekeh bagi orang lain. Dia keluarkannya dengan penuh ikhlas dan insaf terhadap kurniaan Allah. Sudah pasti derma seperti itu berbeza di sisi Allah dibandingkan derma RM1000 yang dikeluarkan oleh seorang berharta dengan kesombongan, atau kurang keikhlasan, atau ada tujuan tertentu; tanpa rasa insaf dan mengharap ganjaran Allah. Sekalipun RM10 lebih kecil, tetapi ia lebih bernilai di sisi Allah. Namun, jika kadar yang besar dikeluarkan dengan jiwa yang luhur, pastilah ganjarannya lebih.
TIDAK SAMPAI AJARAN
Demikian juga pelacur tadi, perbuatannya mungkin nampak ringkas iaitu memberi minum kepada seekor anjing, namun mungkin jiwanya penuh dengan insaf dan mengharapkan kurniaan Tuhan kepadanya atas perbuatan baik itu, maka dia pun diampun, dan dibuka jalan kebaikan. Mungkin juga perbuatan lacur yang dilakukan selama ini kerana keadaan yang memaksanya, atau kehidupan yang mendesaknya, atau suasana yang mengheretnya begitu. Allah tahu tentang dirinya, Allah tahu tentang nilai-nilai luhur yang ada dalam jiwanya. Memberi minum kepada anjing yang kehausan itu satu bukti dari nilai baik dalam dirinya itu. Allah ampuninya. Demikian Allah akan ampuni hamba-hambaNya yang baik yang berada dalam suasana yang sama.
Berapa ramai orang-orang bukan muslim yang sangat baik kepada masyarakat manusia, haiwan dan tumbuhan-tumbuhan. Malangnya, umat Islam atas kelemahan dan kegagalan menjadi contoh yang baik menyebabkan Islam tidak sampai kepada mereka dengan cara yang sebenar lagi meyakinkan. Saya percaya Allah akan mengampuni mereka, sekalipun ada kelemahan pada diri mereka. Namun, kebaikan yang mereka tunjukkan, yang dilakukan dengan jiwa yang luhur, ada nilai di sisi Allah. Apatah lagi menyebut:
"Kami tidak akan mengazab, sehinggalah Kami mengutuskan rasul" (Surah al-Isra; ayat 15).
Maksudnya, sehingga ajaran rasul atau utusan Allah itu sampai kepada seseorang, barulah dia dikira bersalah jika enggan mengikutnya. Ajaran Islam yang sebenar gagal disampaikan kepada kebanyakan masyarakat manusia di dunia ini. Selain media Barat yang memburukkan wajah Islam, umat Islam sendiri pun tidak berdakwah dan gagal menjadi contoh yang baik. Ramai manusia hidup atas nilai-nilai kebaikan yang ada dalam jiwa mereka tanpa berpeluang menikmati tauhid yang benar. Semoga Allah mengampuni mereka. Bahkan mungkin mereka lebih mendapati keampunan Allah, dibandingkan kita yang mengetahui ajaran para rasul, tetapi gagal menanamkan nilai-nilai luhur dan jujur dalam jiwa.
INSAFI DIRI
Hadis ini juga mengingatkan kita agar jangan memandang hina kepada orang lain. Ya, perbuatan yang salah memang dihukum salah, dosa tetap dosa. Namun, kedudukan pelakunya di sisi Allah, hanya Allah Yang Maha Tahu. Mungkin satu hari mereka mendapat keampunan melebihi orang lain. Ini semua kerana keikhlasan dan keinsafan jiwa setiap insan tidaklah sama. Mungkin seseorang kelihatan baik kerana lahir dalam suasana yang baik. Seseorang lain mungkin menjadi jahat kerana keadaan hidup yang melingkunginya. Namun, jika pada dalam jantung hatinya keikhlasan, kejujuran dan keinsafan diri, dia akan menemui jalan keampunan Tuhan Yang Maha Adil Lagi Penyayang. Semoga kita semua tawaduk serta insaf terhadap kelemahan diri sendiri dan kelebihan yang mungkin dimiliki oleh orang lain, sehingga dia mungkin disayangi Allah lebih daripada kita! Dengan keinsafan dan perasaan tawaduk itu, diharapkan kita juga mendapat keampunan Allah!
Posted: 01 Aug 2010 12:47 AM PDT
The end of July presented me with this.
It made me happy.
It was presented in the most magnificent style as well. Previous days saw endless dark clouds and rain. It was cold. It was gloomy and I hated it.
In the morning of the day I shot the photograph, rain threatened to pour. The city looked dull. But the wind blew the menacing clouds away to reveal the sun and the blue sky above. Oh my, I felt my spirit being lifted up just like that.
If there is transient heaven, this is it. I do not need further imagination and believe in a place where the unicorns gallop freely. This is real and I will focus on this one.
Doa Hari-Hari Ramadhan Plus Audio Mp3
Posted: 31 Jul 2010 10:46 AM PDT
Dengarkan Audio
Download Audio
Doa Hari Pertama Ramadhan
بسم الله الرحمن الرحيم
اللهم صل على محمد وآل محمد
اَللَّهُمَّ اجْعَلْ صِيَامِي فِيْهِ صِيَامَ الصَّائِمِيْنَ، وَقِيَامِي فِيْهِ قِيَامَ الْقَائِمِيْنَ، وَنَبِّهْنِي فِيْهِ عَنْ نَوْمَةِ الْغَافِلِيْنَ، وَهَبْ لِي جُرْمِي فِيْهِ يَا اِلَهَ الْعَالَمِيْنَ، وَاعْفُ عَنِّي يَا عَافِياً عَنْ الْمُجْرِمِيْنَ
Allâhummaj'al shiyâmî fîhi shiyâmash shâimîn, wa qiyâmî fîhi qiyâmal qâimîn, wa nabbihnî fîhi 'an nawmatil ghâfilîn, wa hablî jurmî fîhi yâ Ilâhal 'âlamîn, wa'fu 'annî yâ 'âfiyan 'anil mujrimîn.
O Allah be pleased with my fasts, in this month, as Thou gives credit to those who (sincerely) observe fasts; and (be pleased with) my special night prayers, in this month, as Thou give credit to those who pray (sincerely) in the night; direct me to be on guard and pay attention to free myself from the lethargy of forgetfulness; O the God of the worlds overlook my wrongdoings, and grant amnesty to me, O He who shows sympathy to the wrongdoers.
Ya Allah, jadikan puasaku di bulan ini sebagai puasa orang-orang yang berpuasa sebenarnya, shalat malamku di dalamnya sebagai orang yang shalat malam sebenar¬nya, bangunkan daku di dalamnya dari tidurnya orang-orang yang lalai. Bebaskan aku dari dosa-dosaku wahai Tuhan semesta alam. Maafkan aku wahai Yang Memberi ampunan kepada orang-orang yang berbuat dosa.
(Mafâtihul Jinân: bab 2, pasal 3)
Doa Hari Kedua Ramadhan
بسم الله الرحمن الرحيم
اللهم صل على محمد وآل محمد
اَللَّهُمَّ قَرِّبْنِي فِيْهِ اِلَى مَرْضَاتِكَ، وَجَنِّبْنِي فِيْهِ مِنْ سَخَطِكَ وَنَقِمَاتِكَ، وَوَفِّقْنِي فِيْهِ لِقِرَآءَةِ آيَاتِكَ بِرَحْمَتِكَ يَا اَرْحَمَ الرَّاحِمِيْنَ
Allâhumma qarribnî fîhi ilâ mardhâtika, wa jannibnî fîhi minsakhatika wa naqimâtika, wa waffiqnî fîhi liqirâati âyâtika birahmatika yâ Arhamar râhimîn.
O Allah let me come nearer to Thy benevolence in this month; let me be far off from Thy displeasure and contempt; let me grow used to the recitation of Thy verses (in the Holy Quran), through Thy mercy O the Most Merciful.
Ya Allah, dekatkan daku di bulan ini kepada keridhaan-Mu. Jauhkan daku di dalamnya dari marah dan murka-Mu, serta bimbinglah daku untuk membaca ayat-ayat-Mu dengan rahmat-Mu wahai yang Paling Pengasih dari semua yang mengasihi. (Mafâtihul Jinân: bab 2, pasal 3)
Doa Hari Ketiga Ramadhan
بسم الله الرحمن الرحيم
اللهم صل على محمد وآل محمد
اَللَّهُمَّ ارْزُقْنِي فِيْهِ الذِّهْنَ وَالتَّنْبِيْهَ، وَبَاعِدْنِي فِيْهِ مِنَ السَّفَاهَةِ وَالتَّمْوِيْهِ، وَاجْعَلْ لِي نَصِيْبًا مِنْ كُلِّ خَيْرٍ تُنْزِلُ فِيْهِ، بِجُوْدِكَ يَا اَجْوَدَ اْلاَجْوَدِيْنَ
Allâhummarzuqnî fîhidz dzihna wattanbîh, wa bâ'idnî fîhi minas safâhati wattamwîh, waj'allî nashîban min kulli khyarin tunzilu fîhi, bijûdika yâ Ajwadal ajwadîn.
O Allah keep me alive, in this month, in a state of alertness and watchfulness; and keep me away from impudence and cynicism, let me share everything good there is in this months, which is in plenty, O the Liberal Most Beneficent.
Ya Allah, karuniakan padaku di dalamnya pengetahuan dan kesadaran, jauhkan daku di dalamnya dari kebodohan dan kepalsuan, dan berikan padaku bagian dari setiap kebaikan yang diturunkan di dalamnya dengan kedermawanan-Mu wahai Yang Maha Dermawan semua yang dermawan.
(Mafâtihul Jinân: bab 2, pasal 3)
Doa Hari Keempat Ramadhan
بسم الله الرحمن الرحيم
اللهم صل على محمد وآل محمد
اَللَّهُمَّ قَوِّنِي فِيْهِ عَلَى اِقَامَةِ اَمْرِكَ، وَاَذِقْنِي فِيْهِ حَلاَوَةَ ذِكْرِكَ، وَاَوْزِعْنِي فِيْهِ لاَِدَاءِ شُكْرِكَ بِكَرَمِكَ، وَاحْفَظْنِي فِيْهِ بِحِفْظِكَ وَسَتْرِكَ، يَا اَبْصَرَ النَّاظِرِيْنَ
Allâhumma qawwinî fîhi 'alâ iqâmati amrika, wa adziqnî fîhi halâwata dzikrika, wa awzi'nî fîhi liadâi syukrika bikaramika, wahfazhnî fîhi bihifzhika wa satrika, yâ Absharan nâzhirîn.
O Allah make me stronger to carry out Thy commands, in this month, let me taste the sweetness of Thy praise, put me in the mood of giving thanks to Thee, and protect me with Thy most reliable cover, O the discerning Perceiver.
Ya Allah, berilah daku di dalamnya kekuatan untuk melaksanakan perintah-Mu. Berikan kepadaku di dalamnya kelezatan berzikir kepada-Mu. Bantulah aku di bulan ini untuk bersyukur kepada-Mu dengan kemuliaan-Mu. Lindungilah daku di bulan ini dengan penjagaan-Mu dan perlin¬dungan-Mu wahai Yang Maha Pengasih dari segala yang mengasihi.
Doa Hari Kelima Ramadhan
بسم الله الرحمن الرحيم
اللهم صل على محمد وآل محمد
اَللَّهُمَّ اجْعَلْنِي فِيْهِ مِنَ الْمُسْتَغْفِرِيْنَ، وَاجْعَلْنِي فِيْهِ مِنْ عِبَادِكَ الصَّالِحِيْنَ اْلقَانِتِيْنَ، وَاجْعَلْنِي فِيْهِ مِنْ اَوْلِيَائِكَ الْمُقَرَّبِيْنَ، بِرَأْفَتِكَ يَا اَرْحَمَ الرَّاحِمِيْنَ
Allâhummaj'alnî fîhi minal mustaghfirîn, waj'alnî fîhi min 'ibâdikash shâlihînal qânitîn, waj'alnî fîhi min awliyâikal muqarrabîn, bira'fatika yâ Arhamar râhimîn.
O Allah let me be, in this month, from among those who turn repentant and ask forgiveness for their sins; let me be from among those who do good and obey (Thee); let me be from among those who are Thy close friends, through Thy kindness O the Most Merciful.
Ya Allah, jadikan daku di dalamnya tergolong kepada orang-orang yang memohon pengampunan, jadikan daku di dalamnya tergolong pada hamba-hamba-Mu yang shaleh dan taat, dan jadikan daku di dalamnya tergolong pada para kekasih-Mu yang didekatkan pada-Mu dengan kasih sayang-Mu, wahai Yang Maha Pengasih dari semua yang mengasihi. (Mafâtihul Jinân: bab 2, pasal 3)
Doa2 haji dan Umroh dilengkapi bacaan teks latin dan terjemahan:
http://almushthafa.blogspot.com
Wassalam
Syamsuri Rifai
http://www.alfusalam.web.id
http://shalatdoa.blogspot.com
http://islampraktis.wordpress.com
Jasa Pembuatan website murah dan terpercaya, contoh2nya dan detailnya klik di sini
Bekerja Merupakan Ibadah kepada Allah
Posted: 30 Jul 2010 07:30 AM PDT
Posted: 31 Jul 2010 11:01 PM PDT
Apa Pemimpin Pas Tidak Boleh Jadi Perdana Menteri!?
[kemaskini]
SAYA hendak melihat dari sisi lain sedikit mengenai reaksi daripada sdr
Roslan SMS
terhadap pandangannya yang dilontarkan oleh Presiden MCA, Chua Soi Lek yang membayangkan sekiranya rakyat memilih Pakatan Rakyat dalam pilihan raya akan datang, Pas (pemimpin) boleh jadi Perdana Menteri.
Roslan agak pismis dan menjadi lemah diri mengenai kata-kata Soi Lek itu. Roslan meminta ahli Pas supaya tidak syok atau termakan dengan kata-kata itu kerana ia berunsur dakyah. Dalam perhatian Roslan, Soi Lek sengaja melemparkan kata-kata itu sebagai dakyah berelemen untuk memecah belahkan Pas dan Pakatan Rakyat.
Roslan berandaian Soi Lek bertujuan untuk menimbulkan huruhara dalam Pakatan Rakyat. Dengan melontarkan pandangan begitu menyebab kaum bukan Islam dalam Pakatan Rakyat akan resah ataupun tidak berpuas hati yang akhirnya menatijahkan Pakatan akan pecah. Itulah apa yang ternampak oleh Roslan dari kata-kata Soi Lek itu. Roslan juga merasakan kata-kata itu jahat dengan mengungkitkan soal akhlak orang yang menuturkan kata-kata itu.
Sebenarnya Sok Lek ada alasan kenapa beliau berkata begitu. Salah satunya kerana organisasi Pas lebih tersusun dan keahliannya lebih ramai berbanding dengan dua parti komponen Pakatan lain, PKR dan DAP. Apa yang diperkatakan Soi Lek itu adalah hakikat muasir ini.
Tetapi kenapa Roslan bersikap negatif terhadap pandangan Soi Lek itu? Sekiranya perasaan Roslan itu benar, tampak Roslan tidak yakin dengan masa depan dan kekuatan partinya sendiri. Atau Roslan faham kekuatan partinya dan sengaja membuat penjelasan itu atas tujuan tertentu? Dan kalau dia mengakui kata-kata Soi Lek itu menujukkan Roslan tidak pandai berniaga menggunakan modal orang lain.
Bagaimana pun saya tidak melihat begitu berhubung kata-kata Soi Lek itu. Pada saya Soi Lek berkata sesuatu yang benar pada mata politiknya. Dia memberi gambaran yang ditafsirkan kepada realiti semasa. Dan selalunya pandangan pemimpin China rasional dan berpijak di bumi nyata. Kalau pun orang Cina bermain politik tetapi ia tidak separah orang Melayu.
Kenapa tidak.. kalau dibandingkan dari segi organisasi, Pas ternyata lebih ke depan dengan PKR dan DAP. Pas lebih tua dan parti terbesar dalam pakatan berkenaan. Pengaruh Pas kini bukan saja menyubur di bumi ada padi dan surau saja, – pantai timur dan sebahagian utara, tetapi sudah merebak ke barat dan selatan. Perkembangan ini perlu disedari dan diakui oleh semua pihak.
Mungkin Soi Lek sendiri dapat melihat pengaruh Pas yang membuak-buak di Johor. Kesungguhan Umno untuk berkerjasama dengan Pas kini adalah kerana Pas itu kuat dan berpengaruh. Umno sebagai parti berlandaskan kepada materialistik tidak akan mahu berkawan dengan orang miskin dan lemah. Sebab itulah Umno tidak tergila-gila kepada PKR.
Tetapi malangnya Pas tidak tahu akan kekuatan dirinya. Pas masih lagi suka bertenggek atau ditenggekkan oleh mana-mana individu untuk kepentingan dirinya. Jenis orang Pas jenis suka menjadi hamba dan dihimpit perasaan infrioriti kompleks yang menebal.
Sebelum ini saya sudah tulis dan jelaskan yang Pas sebuah parti yang tidak yakin kepada kekuatan diri sendiri. Pas tidak bijak bagaimana untuk meletakkan kekuatan dan pengaruhnya untuk menjadi parti memimpin. Malangnya Pas suka menjadi hamba dan suka juga membenarkan dirinya ditenggek oleh orang lain.
Dalam masa sama Pas suka mendokong orang lain. Sikap negatif dan rendah diri begini sepatutnya tidak ada kepada Pas. Konsesnus untuk menerima
Anwar Ibrahim
sebagai PM bukan mengunci segala langkah Pas. Konsensus itu mungkin baik pada waktu ini tetapi bukan selama-lamanya. Satu segi kalau diperhatikan mereka yang menyokong penuh Anwar sebagai PM dari dalam Pas adalah mereka yang 'serahim' dengan Anwar.
Mungkin buat masa ini Anwar adalah relevan menjadi PM dari Pakatan Rakyat. Namun formula atau pilihan itu bukan selama-lamanya. Di masa depan ia harus melihat kepada kekuatan parti dan kepercayaan rakyat kepada sesebuah parti dan bukannya kepada kehebatan, polariti dan ketokohan seseorang pemimpin saja. Di masa depan Pas tidak boleh lagi memilih calon dari mana-mana parti melainkan perlu memilih dari kalangan mereka. Ini juga bagi memastikan pemimpin itu membawa idealisme dan visi perjuangannya.
Mungkin buat masa ini Pas sedang menghadapi masalah mencari calon PM. Pertembungan dalam Pas masa kini juga saya lihat sebagai persiapan untuk mencari calon PM. Presiden dan Mursyidul Am kini sudah pun terlucut dari musimnya.
Abdul Hadi Awang
dilihat tidak dapat untuk menongkah arus politik semasa pada masa ini yang semakin kronik dan sofistikated. Manakala Nik Abdul Aziz Nik Mat pula sedang dikejar oleh usianya. Tetapi perubahan atau islah politik yang dibawa oleh mereka berdua adalah benih yang akan membuka ruang kepada masa depan Pas untuk menjadi perdana menteri di masa depan.
Baik Abdul Hadi dan Nik Aziz berjaya menepiskan kekeliruan atau persepsi buruk orang bukan Islam terhadap Pas. Walaupun pembaharuan atau politik baru itu kadang-kadang menyenakkan minda namun pada saya inilah kemuncak kejayaan mereka secara peribadi yang kemudian membawa kepada perubahan besar Pas yang perlu ditantang sebaik mungkin pemimpin pelapis.
Mengenai calon PM dari Pas di masa depan Pas tidak 'kasik'. Pas memiliki tokoh-tokohnya sendiri yang kini dalam proses pembinaan diri (syaksiah), membina idealisme untuk menjadi pemimpin besar di masa depan. Mereka inilah nanti yang akan memimpin Pas. Waktu itu kalau Pas sudah berkembang merekalah calon perdana menterinya.
Sesiapa pun jangan perkecilkan nama-nama seperti,
Tuan Ibrahim Tuan Man
,
Husam Musa
,
Dr Hassan Mohd Ali
atau Nasharuddin Mat Isa, Nizar Jamaluddin, Mohammed Sabu dan beberapa lagi. Mereka kini sedar atau tidak, adalah pemimpin masa depan Pas. Baik dari segi latar belakang pendidikan dan bakat semuanya memiliki kelebihan tersendiri. Mereka juga ada pengaruh dan pengikut tersendiri. Masa yang mereka lalu kini adalah masa untuk berlatih dan menimba sebanyak mungkin pengalaman sebagai persediaan itu. Antara mereka ini akan ditentukan kepada sejauh mana istiqamah mereka dengan Pas serta mampu meneruskan 'tahlul' dan idealisme Pas.
Justeru saya yakin untuk masa selewat-lewatnya tiga atau tujuh tahun lagi salah seorang dari mereka akan mengambil kepimpinan utama Pas. Mereka akan menjadi presiden. Sekiranya Pas dapat mengekalkan keadaan dan momentum hari ini, kepercayaan dan harapan rakyat Malaysia sebagai sebuah parti Islam yang adil, praktikal dan universal dalam konteks Malaysia mereka akan jadi tokoh utama. Sekiranya Pakatan masih ada dan menang waktu itu, maka dari kalangan merekalah yang berhak dipilih jadi Perdana Menteri.
Saya tidak fikir dalam tempoh lima tahun akan datang Anwar masih kekal dengan kehebatan yang ada hari ini dan terus diharap untuk menjadi perdana menteri. Anwar pun sekira beliau jujur beliau sudah harus menurunkan wasiat jawatan perdana menteri itu bukan saja dari kalangan pemimpin PKR, tetapi pemimpin-pemimpin Pas itu juga.
Justeru kepada saya apa yang diucapkan Chua Soi Lek itu adalah yang disuluh dari realiti politik masa kini yang kalau-kalau terbawa ke masa depan. Kalau itu berlaku maka apa yang diungkapkan Soi Lek itu bukan mustahil.
[wm.kl.2:00 pm 01/08/10]
DAP sets example for others to emulate
Posted: 31 Jul 2010 05:02 PM PDT
Trial of Opposition Leader Proceeding Unfairly
Posted: 01 Aug 2010 10:59 AM PDT
Source: Human Rights Watch
(New York) - Government prosecutors in the trial of Malaysian opposition leader Anwar Ibrahim should turn over their evidence to the defense before hearings resume in order to comply with fair trial requirements, Human Rights Watch said today. The government has charged Anwar, head of Malaysia's opposition coalition Pakatan Rakyat (People's Alliance or PKR) with "sodomy" for alleged consensual homosexual conduct.
Anwar, 63, faces a possible 20-year prison term and whipping under a colonial-era law that criminalizes "carnal intercourse against the order of nature."
Even if he is imprisoned for only one day or fined as little as 2,000 ringgit (US$625), Anwar would be forbidden by election law from running for office for five years. In 2008, the PKR had made political gains that ended the two-thirds parliamentary majority long enjoyed by the ruling coalition, Barisan Nasional (National Front or BN).
"Basic fair trial rights require giving Anwar access to the prosecutor's evidence so he can defend himself," said Phil Robertson, deputy Asia director at Human Rights Watch. "Unfortunately, the prosecutors have tilted the playing field against Anwar by keeping key documents from his lawyers."
Human Rights Watch said that the government has yet to fulfill a February 9, 2010 promise by Nazri Abdul Aziz, a senior government minister in the Prime Minister's Department, that the "rights of both the accuser and the accused will be respected during the trial of Mr. Anwar."
Since Anwar's arrest on July 16, 2008, the case has featured repeated court rulings denying defense requests to provide crucial prosecution documents. The courts have denied access to the list of proposed prosecution witnesses and their statements to prosecutors, including those of Mohd Saiful Bukhari Azlan, a former aide to Anwar and his accuser. They have also denied defense access to a security video recording from the condominium where the alleged crime occurred.
The courts have also denied defense requests for copies of clinical and other notes, reports, materials, and specimens related to Saiful's examination by three Kuala Lumpur Hospital doctors on June 28, 2008, two days after the alleged incident. Additional requests for the accuser's complete medical history, for the doctors' qualifications and experience, and for the standard sexual assault equipment and kits used to examine alleged victims were also denied. A forensic expert hired by the defense complained that lack of such evidentiary materials would hinder his ability to assist the defense during the cross examination of the three doctors.
In the latest development, the Court of Appeal has scheduled a hearing for August 6 on Anwar's appeal seeking access to the medical records, which will be several days after the three doctors are scheduled to be cross-examined by the defense.
General practice in Malaysia is for the prosecution to make all evidence available to the defense during the pre-trial period. In Anwar's case, the court concluded that the defense could request the information during the course of the trial. However, when the trial got under way on February 2, 2010, and the defense asked for disclosure, the judge said he was restricted by the pre-trial disclosure decision. The only information available to the defense comes from the in-court testimony of prosecution witnesses.
"Anwar's lawyers have been forced to defend their client with one arm tied behind their back," Robertson said. "By failing to turn over critical evidence, the courts and the prosecutors are only raising doubts about the fairness of the proceedings, and demonstrating again that the charges are politically motivated."
The proceedings appear to contravene section 51A, a March 2006 amendment to Malaysia's Criminal Procedure Code designed to encourage wider access to prosecution evidence. The section includes a provision for the prosecution to turn over "any" document that it will use as evidence and a written statement of facts favorable to the defense with the exception of any fact that "would be contrary to public interest."
"The Malaysian government asks the international community to honor its democracy and commitment to rule of law, but there is a wide gap between government rhetoric and the reality," Robertson said. "If the government is sincere about holding a fair trial, then it needs to order the prosecutors to turn over the documents Anwar's lawyers have requested immediately."
arresting innocent peaceful people
Posted: 01 Aug 2010 10:46 AM PDT
the police at it again!! arresting those who gathered at the anti ISA protest last night. over 20 arrested in PJ, 1 i ipoh and 4 in penang… where i was.
i arrived at the esplanade at about 8.30pm and notice police cordoning off the roads leading to the esplanade. saw many police cars around.
there were about 50 people spread out here and there. suddenly there were a group of malay men shouting "kami suka ISA! we are the silent majority!". some people pointed out those men were from umno!! they were there to instigate the crowd!
when one of the police shouted for us to disperse, these men joined in to should "ini perhimpunan haram" and i notice some of them pushed the crowd. (note: according to bk ong – read his account below – an old man was pushed).
the police said they gave us 5 mins to disperse. so choon kai from PSM went to talk to the police. i heard him saying something about the policemen not acting professionally. then kris khaira (also from PSM) came to help choon kai out to negotiate with the police…. but halfway they talking, suddenly the police decided to arrest them! dragged them to the black maria on standby at the sea front. terrible!! later on, i was made to understand, another person, lawyer, darshan singh was arrested too.
(for more photos, please go to my facebook album – scroll down)
after the arrest, people still linger around here and there. the police then decided to block off the pavement area by standing there in rows. i try taking pictures but it seemed that the pictures turned out too dark. you can't really see rows of policemen standing but they were there all right (anyway can notice the luminous strips down the rows, right? some were wearing those luminous jackets, some were not).
all these excitement happened before 9.00pm (the scheduled time for the vigil to start). i guess those who came after 9.00pm missed the excitement but after 9.00pm, lots of MPs turned up. the first MP i saw (before the arrest, before 9.00pm) was my ADUN, YB sim tze tzin. later on i saw liew chin toong and i understand ng ah weik, wong hon wai, chow kon yeow were there too and they did giive a press conference.
georgetown OCPD assistant comm,  gan kong meng, gave a press conference on why those 3 people were arrested. the same story… no permit… blah blah… give warning disperse… blah blah. someone (it was sok hua, who used to be suaram member… or still is not sure) asked gan, "what about the umno people? has any of them being arrested?" and you know what, some other policeman shouted "you are not the press! don't ask questions! questions are for the press only!".
wow. touchy. feeling of guilt eh? yes, those umno people who said they are for ISA were there clearly to instigate the crowd and they were shouting and shoving but none of them were arrested.  see, 2malaysia – 1 for umno, 1 for non umno!
then after OCPD gan gave his press statement, ong jin cheng suaram coordinator said he wanted to give a press statement too. so he was talking… not even 5 mins., suddenly 2 policemen run up and hold him and dragged him! the press run after them. the policemen dragged jin cheng to the black maria van. he was arrested! 4 people arrested now in total. wow! this was the first time i saw with my own eyes how the police came running up to arrest someone who was just talking… how two of them run up to jin cheng, put their hands on his shoulders and pulled him away. terrible!!
after jin cheng's arrest, there were still people mingling around and it was after that time too that some MPs from PR arrived. then i heard that those arrested were held at the jelutong polices station and several people were going to the police station to hold a candle light vigil to protest the arrest. i did not go because i have to catch the bus back. anil netto, who wanted to drop in the police station, was kind enough to drop me at the jetty to catch a bus.
apart from personally wanting to be there as i'm a strong anti ISA supporter, i was also going around as reporter for UCAN to ask those who are christians their views on the ISA. interesting response i get.  one of them, dr francis loh was saying that just after march 8, during badawi's rule, because of their (BN) great loss,  they were cautious and seemed to be more relax on gathering/protest and not disturb the gathering… but when najib took over, he seemed to be fearful of the people. when najib took over, the crackdown began! police were seen to be 'disturbing' peaceful people who want to gather because of their rights. ya i agree. methink the instructions came right from the top – stop the gathering! arrest people!
this is very sad. what is najib afraid of? why can't we have peaceful gathering? why are the policemen so free to disturb peaceful vigil-ers when they should be out there catching criminals? malaysiakini mentioned there were about 200 policemen and the people only about 100! imagine! the police more than the people! at a glance when i was at the vigil, i did notice already so many policemen. every corner i turned, police there. then as i told you where the policemen lined up in rows, you can clearly see so many of them. this is really ridiculous!! wait till you read ong's account – how the police close an eye to the group of so called pro ISA people (the umno people) – ridiculous!
read about the arrest at the malaysian insider here. malaysiakini report is below.
remember first, read the first-hand experience from bk ong.
live report in penang by anil netto
i will update with links as i found out who or where wrote about the vigil.
—————————————————————-
Encounter of the third kind
BK Ong
In politics we are familiar with the 2 sides who oppose each other on ideas. No matter how fiercely they may differ they can resolve their differences through a vote in a legislature or a referendum among the public. However at the anti-ISA candle light vigil tonight I encountered a 3rd kind of `politics' -which want to impose their ways through brute force.
I arrived at the vigil scheduled for 9.00pm some half an hour early. I noticed police blocking the entrances to the Esplanade. I walked towards the Esplanade field where there are already some scattered crowds. Before I could say `halo' to a few familiar faces the crowd started retreating from the sea side, dogged by a few uniform police. When the crowd was pushed out of the field the police stopped. So the crowd was milling around the edge of the field, just inside the walkway besides the main road. Then a group of fierce looking and foul mouth people in their 30′s or 40′s marched towards the scattered crowd. They don't look like the anti-ISA civil society type. I could not resist taking a photo of them. That make them focus in my direction.
I pretend to sit down on a concrete fencing at the edge of the field, adjusting my camera. Some of the folks above spoke in Bahasa Malaysia and instigated each other to do something about me. Then one of them embolden himself and came sitting next to me. He pretended to speak to his hand phone but pushed his elbow till it touched my face. He was muttering `Mau cari pasal? Mau cari pasal?' He must be trying to pick a fight with me as instigated by a few other voices from that fierce looking crowd. I stood up and moved into the walkway slowly, avoiding the eye contact which could be interpreted as a sign of agreement to engage with him in the only way he wanted. Then guy next to me declared his victory by laughing with his friends. They make even more instigation eg to pull off my beard.
Before the guy can come closer to me a police march in to shout at the folks above to ask them to disperse. The police only asked them not to force the police to make arrest of them-which is in strong contrast to the police's preemptive arrests of 3 organisers of the peaceful anti-ISA candle light vigil earlier.
The group quickly crossed the road and assembled defiantly at a corner outside a building of the Chinese Chamber of Commerce.
The other side then moved to Jelutong Police station where the 3 persons arrested were said to be held. Later a 4th person was also arrested at the Esplanade.
The close encounter of this 3rd kind who try to impose their will by force shows that our 1-sided, politicised enforcement of law had allow some political opportunists to push their luck. At the time of writing I received SMSes saying that the arrests had gone over 30 in PJ and Penang. Who knows how many more will lost their freedom tonight. But none of the group who pushed their way into the peaceful anti-ISA crowd had been apprehended. Why the police acted against peaceful citizens but allowed those who openly and blatantly instigate violence to go free? Do the police not understand Bahasa Malaysia? Or they had been given a different set of instruction when it come to upholding law and order on this special class of people?
The police 1-sided attitude will tempt the above type of political opportunists to keep pushing their luck-till one day they may just embolden themselves enough to raise their hand for a strike. Why the situation can deteriorate into such a stage-where I came close to being victimised by violence under the watchful eyes of the police?
May be some politicians calculate that by allowing these thugs to threaten and frighten the peaceful public it helps them to compel the public into submitting to their power?  This thought is more frightening than the thugs above -fierce as they may look!
Ong BK
Penang
—————————————————————-
Malaysiakini
Barricades greet anti ISA vigils, at least 29 arrested
Riot police have barred activists from holding candlelight vigils to commemorate Internal Security Act's 50th anniversary in eight places around the country.
At Dataran MBPJ, Padang Timur in Petaling Jaya, Selangor – which saw the earliest vigil begin at 8pm -members of the Light Strike Force (LSF) began dispersing the 300-strong crowd just as the latter began signing Negaraku.
Police officers were also seen chasing some protestors out of the Dataran amid shouts of "Hidup, hidup! Hidup rakyat!", as other personnel formed a line to block more protestors from entering the square.
At least five people were arrested immediately, including Abolish the ISA movement (GMI) chief Syed Ibrahim Syed Noh, Parti Sosialis Malaysia secretary-general S Arutchelvan and PKR supreme council member Badrul Hisham Shaharin.
Siti Kasim (right) from the Bar Council said this was the first time she had seen the police acted with such violence and going to the extent of arresting people even as they enter the nearby Amcorp shopping mall.

"This is very bad. Very violent and unacceptable. We are shocked," she told reporters.
Human rights group Suaram's director Kua Kia Soong also expressed shock and condemned the violence by the police.

"It's disgusting. This possibly could have been a peaceful vigil. What is the aim of the police (doing this)? It's going to make Malaysia more like a police state.

"Today is a very important day. Laws like the ISA only exist in very few countries nowadays. This law allows the authorities to detain people without trial. It's very shameful, and for the police to behave like this, makes Malaysia even more shameful.

"This is the first time I saw the police rushing and breaking the peace in shopping mall. This is very bad for business," said Kua.
Other than Ibrahim, Arutchelvan and Badrul Hisham, the other individuals arrested and brought to the Petaling Jaya district police station included Suresh Kumar, Mohd Fiqtriey, Naqiuddin Sahar, Albert Ang Yik Chuan, Yew Hun Ng, Ng Yap Hwa, Tsuing Han See and Wei Lee.
By around 9:15pm, the police stopped their dispersal and arrests.
At a press conference held shortly after, Petaling Jaya police chief Arjunaidi Mohamed (left) said the organisers did not obtain a permit for tonight's gathering.
"No police permit was applied."

The police chief said further that the organisers had claimed to have been issued a permit from the Petaling Jaya City Council (MBPJ)
"But MBPJ is not the authority authorised to issue such permits. They, with their legal knowledge, should know this very well."
He went on to defend the police action on the basis of the protestors' defiance of police orders to disperse.
""We asked them to disperse, but they refused and went into Amcorp Mall.
"When they came out, they scolded the police and challenged us, so we made the arrests," said Arjunaidi.
He revealed that a total of 25 adults – six women and 19 men – were arrested for illegal assembly. Though there were children in the gathering, none was arrested, said Arjunaidi.
"There were kids involved in the demonstration. In fact, we were more than lenient with them. They only care about their purpose," he added.

In Ipoh, Perak, similarly, dozens of police officers had cordoned off the Dataran Majlis Bandaraya Ipoh and protesters were barred from entering the venue.

In Penang, the police had earlier today posted notices – signed by Georgetown OCPD Asst Comm Gan Kong Meng – around the Speaker's Square in Georgetown warning against any illegal gathering in the area.
Even before the vigil began at 9pm, two activists – Choo Choon Kai and Kris Khaira from PSM – were arrested.
By 8.50pm, Georgetown district police chief Gan Kong Meng asked the crowd – numbering around 100 as opposed to the 180 police personnel who had been mobilised – to "disperse in five minutes."
At the same time, about 10 persons suddenly appeared claiming to represent "those who support the ISA".
Two more activists – lawyer Darshan Singh and Ong Jing Cheng of Suaram – were subsequently taken by the police to Jelutong district police station.
Earlier, Penang Chief Minister Lim Guan Eng said although this was a sad day as the ISA had been existance for 50 years, he hoped it would remind the people about the importance of freedom.
"In Malaysia, there is freedom of speech, but no freedom after speech," he said.

The DAP leader also said Penang has tried to broaden the space for freedom of speech by having the Speakers' Square at the Esplanade, which is a tourist spot.
By 8.50pm, Georgetown district police chief Gan Kong Meng asked the crowd – numbering around 100 as opposed to the 180 police personnel who had been mobilised – to "disperse in five minutes."
At the same time, about 10 persons suddenly appeared claiming to represent "those who support the ISA".
Two more activists – lawyer Darshan Singh and Ong Jing Cheng of Suaram – were subsequently taken by the police to Jelutong district police station.
Earlier, Penang Chief Minister Lim Guan Eng said although this was a sad day as the ISA had been existance for 50 years, he hoped it would remind the people about the importance of freedom.
"In Malaysia, there is freedom of speech, but no freedom after speech," he said.

The DAP leader also said Penang has tried to broaden the space for freedom of speech by having the Speakers' Square at the Esplanade, which is a tourist spot.

"It is very successful. So far, no untoward incident has happened. It shows that Malaysians can exercise freedom of speech and able to reject extremism," he told a press conference after launching a DAP fundraising event in the morning.

He said he was not making these comments as a former ISA detainee, but as an 'an activist for freedom and democracy'.

"The ISA is anti-freedom, and together with other laws like the Official Secrets Act, Sedition and Publication and Printing Presses Act, it should be abolished," he said.
Woman Lawyer in Sodomy Case Had Sex with Saiful
Posted: 01 Aug 2010 09:43 AM PDT
KUALA LUMPUR: In a sensational twist in the sodomy trial of the Malaysian opposition leader Anwar Ibrahim, a prosecutor has been dropped after being accused of having an affair with the star witness.
Defence lawyers said the move bolstered its charge that Mr Anwar, a former deputy prime minister who was sacked and jailed on separate sex and corruption counts a decade ago, is the victim of a political conspiracy.
The prosecution said it was dropping Farah Azlina Latif from its team, following claims she was romantically involved with Mohamad Saiful Bukhari Azlan, 25, who has accused Mr Anwar of sodomising him.
''This can be very difficult for us, but any personal matter, if it can have any implication in whatever form … will be handled very seriously,'' the Attorney-General, Abdul Gani Patail, said on Tuesday.
''This move is also to ensure that the smooth running of the case is not affected.''
An official at the Attorney-General's office confirmed his comments, and said that Ms Farah Azlina would be transferred to another department.
The defence said it had sought an official explanation from the prosecution after a leading Malaysian political blogger wrote that the lawyer was in a sexual relationship with Mr Saiful, who has a fiancee.
''The implications are serious,'' Mr Anwar's lawyer, Sankara Nair, said yesterday.
''There is a perception that Saiful could have been given access to confidential information of the trial and that would compromise the integrity of the prosecution.''
Mr Sankara said the development strengthened fears that there was a conspiracy against Mr Anwar, after Mr Saiful testified that he met prominent individuals including the Prime Minister, Najib Razak, before lodging his complaint.
However, the Attorney-General said that Ms Farah Azlina, one of eight prosecutors in the case, had no access to confidential information.
The sodomy trial, which began in February and has been punctuated by lengthy delays, is set to resume on August 2.
Mr Saiful, who was an aide in Mr Anwar's office, has accused the 62-year-old of sodomising him in 2008. If convicted, Mr Anwar could face up to 20 years imprisonment. Sodomy, even among consenting adults, is illegal in Malaysia.
Mr Anwar has said he is the victim of a plot to stop him taking power, after the opposition made huge strides in the 2008 elections, stunning the Barisan Nasional coalition, which has been in power for 50 years.
Twitter Weekly Updates for 2010-08-01
Posted: 01 Aug 2010 08:59 AM PDT
www.metacafe.com - blocked by Streamyx, accessible via P1 w1max!
Posted: 01 Aug 2010 09:02 AM PDT
THE ANTI-ISA VIGIL IN PENANG - 5 ARRESTED *updated*
Posted: 01 Aug 2010 07:35 AM PDT
Together with my family, I was at the anti-ISA vigil that was held at the Speakers' Square, Esplanade this evening. We made our way there after dinner at about 8.30p.m. thinking that it would be a breeze to get a parking lot. Much to our surprise, all the roads leading to the place were barricaded by the police. After parking at Green Hall, we took a leisurely stroll to the place.
Earlier this evening, a friend had already informed me that there were many policemen at the place and that posters had been put up on trees warning people
NOT
to attend the event. As we walked along the promenade, the faces of hawkers were glum as the place was deserted for a Sunday evening. Approaching the site, I noticed that there were many people, especially those above 40, seated along the promenade. There were police cars here and there and two police trucks.
The Speakers' Square was in darkness but I could see the silhouettes of many people standing in the field. There did not seem to be any program going on. A passer-by saw my boy trying to take snaps of the police truck and remarked, "The youngest activist in Malaysia eh?"
I introduced myself to Mr. Yeoh and he told me that earlier,
two had been arrested.
By 8.50pm Georgetown district police chief Gan Kong Meng had asked the crowd of about 100 to "disperse in five minutes."
There were about less than 200 police personnel stationed around the area.
Unfortunately, none of my pics turned out because I did not know which mode to use (
~wits0~ needs to give me extra tips)
. I saw 4 FRU personnel with full gear standing in front of the truck.
After a brief discussion with Mr. Yeoh, I bumped in Jing Cheng of SUARAM who told me that one of those arrested was my friend
Kris Khaira (GMI, PSRM) and two others
. At that time, they did not know where they had been taken - either to the Jelutong Police Station or the Patani Road Police Station but he informed me that no matter what, upon confirming which police station they were being detained, the rest would make their way to there to continue the vigil. Along the way, I met Romerz and had a brief chat with him.
Since tomorrow is a school day, I had to go home with my husband and son. Shortly after I came home, Dr. Pa of Sembang-Sembang called to let me know that they were there at the Jelutong Police Station.
While writing this post, I called him again and he confirmed that there are about 50 supporters who are there at the Jelutong Police Station and a
total of FOUR have been arrested
namely:
* Darshan Singh Khaira
* Kris Khaira (Darshan's son)
* Choo Choon Kai
* Jing Cheng
I could not believe my ears as I had just been talking to Jing Cheng earlier. Again, I confirmed with Dr. Pa if indeed it was the four and he confirmed it. He reckoned that they had already earmarked who to nab and targeted younger ones who could be more easily intimidated. He said that they were waiting for MP Liew Chin Tong to be there. MP Liew was still at the Speakers' Corner giving a press conference.
After posting this, I am going to the police station to stand in solidarity with them. More updates later.
---------------
UPDATED at 11.25p.m
. I just came back from the Jelutong Police Station.
As I drove down Jalan Teh Ewe Lim to make my way there, I saw the flashing lights of police cars from the junction of Jalan Teh Ewe Lim and Jalan Sir Ibrahim. I thought it might have been just a police car making its way back to the station but when I approached the place, I was so shocked.
There were soooooooooooooooo many police men stationed outside the police station. There must have been about 80 to 100 supporters who were there.
Driving past the police station, I could see many supporters and onlookers who were gathered in small groups of five or six around the area. The gates were locked and policemen were behind the gates looking out while other policemen were almost like a human wall outside the gates. Three police cars with flashing lights were parked opposite the police station and policemen with torchlights and dressed in high visibility vests were directing traffic that slowed down to see what was happening.
I had to drive round the block as I could not find a parking lot. Soon after, I approached the police station again and was able to park my car safely. As I walked towards the police station, I saw people dispersing and policemen were shouting "Balik! Balik!" or "Bersurai". I bumped into Kah Cheng and her husbandKM Lee, Anil Netto and other members of the Coalition of Good Governance who were walking to meet at a nearby coffee shop. I wanted to join them but Cinderella could not go home too late. I saw Dr. Pa getting ready to shift his car as I tried to take a shot and even so, a poor one of the scene.
Most dejectedly, I walked back to my car with many thoughts in my mind. It is a sad day for Malaysia because the rakyat have not been able to exercise their democratic right to gather peacefully. I believe if the vigil had carried on, none of the organizers would have made any statement that would incite public unrest.
Tonight, hundreds across the nation gathered to light a candle in silent protest of the Draconian ISA which many believe should be repealed. We have heard that there will be reforms but there is no word as to what sort of reforms even though it has been some time since that announcement.
How can carrying candles be wrong? How can those who carry candles be treated more roughly than those who carried a cow-head?
The vigils were planned to commemorate 50 years of the existence of this repressive law. They were organized to enable ordinary citizens silent protest against this law where citizens can be detained without a fair trial. We have heard many testimonies of how detainees were tortured and tormented while in detention. If the authorities truly believe in their rakyat first maxim, they should keep to their promise to review the ISA and then to tell us what reforms they want to make (as promised) if they do not want to repeal the ISA completely for certain security reasons, especially with the threat of terrorists. However, bear in mind how people like Tan Hoon Cheng (Sin Chew reporter), MP Teresa Kok and RPL were detained. They are not terrorists!!
Suffice to say the time has come for the authorities to truly listen to the rakyat. Any form of repression cannot be condoned. This repressive law can be applied to anyone. You can read more about how some believe that ISA is beyond repair in
THIS ARTICLE.
Hopefully, if and when Pakatan Rakyat wins in the next GE, they will take the necessary action to deal with the ISA. Until then, we will be subjected to such violence as reported in the update by Malaysiakini
AT THIS LINK.
____________________
UPDATE at 12.15am
Five were arrested - fifth one was Lau Shu Shi. All have been released and Shu Shi will be in court tomorrow.
Baby's best food: Mother's milk. Breastfeed: Only three things to take note!
Posted: 01 Aug 2010 07:05 AM PDT
Sunday August 1, 2010
Breastfeeding may be a natural act, but it is also a skill that needs to be learned.
IT is a question that perplexes many mothers (when it comes to breastfeeding). "If it is natural, why can't I seem to get it right?"
It may be that all these years, women have been told, even as young girls, that nursing is a natural, maternal instinct all mothers have. And it may be that all along we have assumed that once our baby arrives, we will naturally know what to do.
But these assumptions – as experts agree and studies show – are not exactly accurate. Even the WHO, in its web page on exclusive breastfeeding, spells it out: "While breastfeeding is a natural act, it is also a learned behaviour. An extensive body of research has demonstrated that mothers and other caregivers require active support for establishing and sustaining appropriate breastfeeding practices."
For Erra Fazira, of all the benefits of breastfeeding, it is the mother-daughter bond she appreciates the most.
The instinct to care and provide for the baby is natural, but when it comes to nursing, many mothers need to learn how.
Actress Erra Fazira believes that nursing is a natural process for a mother, but she also believes in being prepared. When she was pregnant with her first daughter Aleesya, who celebrated her first birthday four months ago, she knew that breastfeeding is a process she didn't want to miss.
Without going into details – we were in mixed company – her excitement still shows as she candidly described the way she prepared for it. "I, type yang suka prepare myself mentally. So I baca buku banyak, especially those for new mothers. Bahasa Melayu, Inggeris, semua I baca." ("I'm the type who likes to prepare myself mentally. So, I read a lot of books, especially those for new mothers. Malay, English, I read everything.")
The preparation had helped her prepare herself mentally, but nursing for the first time was still a challenge. The soreness she felt all over and adjustments she had to make to her sleep patterns when she was in confinement was the toughest to bear. "After that, everything went smoothly," she gushes in relief.
Although she only breastfed for three months due to work commitments, there is little doubt that she would do it again. "As a new mother, I get very excited and tried to do everything myself. Next time, I'll do it with more help."
Nursing starters
With the increasing amount of books, websites, and support groups dedicated to help women learn how to breastfeed, one does wonder, just how did our ancestors do it?
Paediatrician Dr Koe Swee Lee explains, "Young girls (those days) grew up seeing their mothers, aunties, and neighbours breastfeed, but nowadays, a lot of young women grow up without seeing their mothers breastfeed."
Dr Koe Swee Lee tries to make it as simple and natural as possible when she teaches new mothers how to breastfeed. In this picture, she demonstrates the correct way to hold a baby while breastfeeding.
Today, the difference is if women don't learn from their mothers the skills to nurse, they can now learn them from their own reading, lactation consultants, or even some nurses.
Dr Koe tries to make it as simple and natural as possible when she teaches new mothers how to breastfeed. "
If a mother wants to breastfeed, she needs to remember only three things:

feed early

,

feed frequently

, and

feed properly
," she says.
Feeding early means mothers should be encouraged to feed their babies within the first half or one hour after they are born, or as soon as possible if the baby has medical conditions that require immediate treatment.
All a nurse has to do is clean the baby and place him on his mother's abdomen or chest. "Experiments have shown that when the baby is born, if you put the baby on top of the mother's abdomen, the baby will actually crawl and look for the breast," says Dr Koe. This reflex is called the 'breast crawl'."
When the baby gets there, the mother needs to learn the proper way to breastfeed so the child can feed easily and she could do so with minimal discomfort. "Though the mother's breasts may be more sensitive during the first week (of the child's life), breastfeeding should not be painful," Dr Koe notes.
It sounds simple. At least, when you read the guide Dr Koe hands out to new mothers.
"Hold the baby at breast level, lying on his side, chest to chest. Stimulate the rooting reflex with nipple touching baby's lips. (The rooting reflex is a behaviour seen in newborn babies, who automatically turn their face toward the stimulus and make sucking motions when the cheek or lip is touched.)
"Quickly bring baby to breast when his mouth opens wide. Baby latches on properly and prevents sore nipples, when the nipple and much of the areola (the coloured skin around the nipple) are in the baby's mouth."
Even when help is available, breastfeeding is challenging (see Common problems in breastfeeding), and it takes much practice to get it right.
Practise, practise, practise
While babies suck naturally, they need to be taught how to suck correctly. This involves learning how to sit properly and hold the baby properly.
"If the baby sucks only on the nipple, the mother will get sore nipples," says Dr Koe. So if the baby does not suck correctly, the mother needs to pull him away and let him latch on again.
How long do you let the baby suckle? It is up to the baby. "Let the baby suckle until he is asleep. It may take 20 to 30 minutes, and once the baby has finished, don't pull him off the nipple, wait for the baby to let go," Dr Koe explains.
This handout released in August 1, 2002, shows New Zealand actress Lucy Lawless, the persona behind the popular international television series Xena: Warrior Princess, breastfeeding her three-month-old son, Judah, to promote World Breastfeeding Week (August 1-7) on a poster in Auckland. – AFP
Mothers can gauge whether their child is getting enough milk by observing their sleeping habits and bowel movements. If a child is able to sleep for at least an hour, is passing urine five to six times a day and starts to produce stools that are yellow instead of the initial, dark green and almost-black hue, then he is getting enough milk.
After that is done, the next step would be to feed the baby frequently, whenever he feels like it. This is because the sensations a mother feels while her baby suckles will send signals to her brain to release prolactin and oxytocin (hormones that stimulate milk production and promote milk flow respectively) so mothers can produce sufficient milk for their babies.
As a mother's milk contains all the nutrients and water a baby needs, there is no need to give the baby water, glucose, or formula milk, at least for the first six months of his life.
According to the WHO model chapter for medical textbooks on infant and young child feeding, artificial teats, milk bottles and pacifiers are not encouraged as it may make it more difficult for the baby to learn to attach at the breast and breastfeed satisfactorily. If a baby cannot feed from the breast, the safest alternative is to feed him from a cup.
"If the baby has not been introduced to a bottle, the baby will suck naturally and latch on well," says Dr Koe. "It is only when mothers start giving the bottle – the teat of the bottle is very different from the nipples – the baby gets used to the rubber teat, and he will forget how to suck on the breast. It can cause a lot of damage to a mother's nipples," she adds.
While the time between feeds varies from baby to baby, a general estimate is about one and a half hours to two hours because breast milk is very easily digested.
This can be a problem for working mothers when they return to work. However, they can learn how to express their milk with their hands or breast pumps and store them (up to three months in the freezer and five days in the refrigerator shelves) one month before they return to work so their baby so can still feed while they are away at work.
Making choices
Despite its challenges, breastfeeding offers many benefits to both mother and child. Breast milk is the best nutrition a mother can give to her baby, and with the nutrients and antibodies, her baby can grow up healthier, with less infections and reduced risk of long-term, immune related diseases.
As for the mother, she can reduce her risk of excessive bleeding after delivery if she breastfeeds immediately, and exclusive breastfeeding (feeding with breast milk only) can also delay fertility and help mothers return to their pre-pregnancy weight faster.
But for Erra, it is the mother-daughter bond she feels the most. "I feel more attached to Aleesya and she to me," she says.
The question is, can all women breastfeed?
While women with certain medical conditions, like HIV infections, are generally not encouraged to breastfeed in countries where clean water is readily accessible and formula milk is a safe alternative, Dr Koe says almost every woman can breastfeed.
"I'd say that 98% mothers have enough milk. There are only one to two percent that have problems: they don't have enough breast tissue or their breasts do not develop during pregnancy," she explains.
However, despite all the good breastfeeding can give to mothers and their children, some may find its demands overwhelming (it is not easy) and some may not be able to do it due to health reasons.
In the end, it is still the mother's choice whether they want to breastfeed or not, but Dr Koe says it should be an informed one.
"If a mother comes to me, I always encourage her to breastfeed, and if the mother still says no, that it is fine too. It's your choice. But you need to get information first," says Dr Koe.
For more information about breastfeeding

, visit World Alliance for Breastfeeding Action (WABA) website www.waba.org.my or breastfeeding support websites such as susuibu.com and kellymom.com.
Kezaliman Polis Petanda UMNO BN Bakal Hancur
Posted: 01 Aug 2010 06:57 AM PDT
K
ebiadapan Polis Terhadap Rakyat Percepatkan Kejatuhan Umno-BN
Pengerusi Majlis Pimpinan KEADILAN Johor, Datuk Chua Jui Meng menganggap Malaysia sebagai sebuah negara polis, apabila bertindak ganas dengan memukul dan menahan dengan kasar orang ramai termasuk peniaga semasa program ceramah anjuran KEADILAN di Markas PAS Kawasan Batu Pahat di Kampung Sungai Tongkang, di sini semalam.
Chua berkata tindakan tidak demokratik pihal polis hanya membuka mata dam menyedarkan lagi rakyat khususnya di Johor bahawa Umno-Barisan Nasional perlu ditumbangkan pada pilihan raya umum ke-13 akan datang.
"Peristiwa ini menunjukkan dengan jelas bahawa, rakyat telah faham yang Umno dan Barisan Nasional di Johor sudah takut dan putus asa sehingga terpaksa menyalahgunakan institusi polis untuk menghalang proses politik dan demokrasi di negara ini.
"Ini akan menambah keazaman dan keinginan kita untuk menumbangkan kerajaan Umno-BN di Johor dan menawan Putrajaya dalam pilihan raya umum yang akan datang.

"Ini adalah program pertama saya di Johor selepas dilantik menjadi Pengerusi Majlis Pimpinan Negeri. Memang benar seperti apa yang pernah dikatakan, halangan akan dikenakan kepada mana-mana bekas pemimpin Barisan Nasional seperti saya dan Datuk Seri (Anwar Ibrahim). Jadi kata Tun Dr Mahathir, 'Malaysia Negara Polis' satu ketika dulu, memang benar," komen Chua kepada Suara Keadilan ketika ditemui di perkarangan Balai Polis Rengit untuk memberikan sokongan kepada mereka yang ditahan semalam.

Turut hadir beberapa pemimpin KEADILAN termasuk Timbalan Presiden, Senator Dr Syed Husin Ali, Ketua Penerangan, Latheefa Koya, Ketua Cabang Batu Pahat, Syed Hamid Ali dan tokoh parti serta peguam, Hassan Karim.

Dalam serbuan yang dilakukan pihak polis dan Unit Simpanan Persekutuan (FRU) ke atas lokasi ceramah di Rengit semalam, seramai tujuh orang ditahan iaitu, Shukri Yusof, 32, Khairul Nurrashid, 26, Sheikh Hussin Abdullah, 43, Radzi Kasim, Ahmad Ariff, 29, Raden NohKamaruzzaman, 22, dan Mohd Hussin Ismail, 19.

Mereka dilepaskan kira-kira pada pukul 4 pagi selepas mendapat jaminan lisan daripada pihak polis.

Tiga daripada mereka yang ditahan iaitu Shukri Yusof, Khairul Nurrashid, Sheikh Hussin Abdullah diminta untuk kembali ke Balai Polis Rengit pada 1 September depan untuk diambil keterangan manakala empat yang lain dikehendaki ke balai polis yang sama pada 13 September.

Sementara itu Ahmad Ariff dan Raden Noh Kamaruzzaman mendakwa mereka telah dikasari oleh anggota FRU yang dikatakan memukul dan memijak mereka sehingga menyebabkan kecederaan.

Kedua mereka dijangkakan akan membuat laporan polis pada hari ini.

Seorang petugas Unit Amal berkata pihak polis dan FRU turut merampas peralatan audio seperti mikrofom dan sistem pembesar suara selain merosakkan beberapa peralatan elektrik dalam tindakan serbuan mereka.

FRU turut melepaskan sejenis gas yang menyebabkan mereka pedih mata dan sakit dada.

Ketua Angkatan Muda KEADILAN Johor, Azlan Ishak mendesak pihak polis memberikan penjelasan berkenaan kekasaran yang dilakukan terhadap orang ramai dalam program malam tadi.

Beliau menganggap tindakan tersebut menyalahi jaminan yang termaktub dalam Perlembagaan yang membenarkan orang ramai untuk berhimpun dan berekspresi.

"Kita bercadang untuk failkan perkara ini ke Suruhanjaya Hak Asasi Manusia (Suhakam). Perbuatan (menyerbu) ini menyalahi undang-undang.

"Program ini diadakan di dalam premis persendirian dan kita telah patuhi. Permit yang dipohon sebenarnya telah diluluskan oleh Majlis Perbandaran Batu Pahat (MPBP), namun ditarik semula atas tekanan politik. Inikah negara demokrasi?" tanya Azlan. -SK

Ulasan GB

PDRM bersama UMNO BN tidak pernah belajar dari sejarah. Pada PRU 1999, mencatatkan keputusan pilihanraya terbutuk buat UMNO BN setelah berlakunya kezaliman polis terhadap isu Anwar. Sekalipun Barisan Alternatif ketika itu BN hanya tinggal sebanyak 148 jatuh 8.6% berbanding 162 kerusi yang diperoleh pada tahun 1995.

Pada PRU 2008, setelah polis melakukan pelbagai kezaliman, sekali lagi UMNO BN hampir terdampar ke lurah jahanam, di mana kali ini Pakatan Rakyat berjaya menghapuskan majoriti dua pertiga UMNO BN di Parlimen.

Tetapi polis masih begitu, kekal dengan fe'el lama mereka terus melakukan kezaliman ke atas rakyat.

Nah, kita tunggukan saja nanti pada pilihanraya umum akan datang, UMNO BN PAS tercampak keluar dari Putrajaya dan ketika itu PDRMlah yang merupakan penyebab utama kebencian rakyat terhadap UMNO BN.

Percaya atau tidak, terpulanglah, tapi itulah realitinya.

Collegian '77 Reunion ( English College - MSAB )
Posted: 01 Aug 2010 06:08 AM PDT
Upko up in arms over refugees' IMM13 papers
Posted: 01 Aug 2010 04:13 AM PDT
Source=MKini:Upko up in arms over refugees' IMM13 papers Joe Fernandez
The United PasokMomogun KadazanDusunMurut Organisation (Upko) is crying foul on the number of IMM13 documents issued to refugees by the Immigration Department. These refugees are all from the southern Philippines who fled the conflict zone in the early 1970s.
The party notes that the federal government has 57,000 IMM13 holders as against the state government's 84,000 IMM13 holders. Chief Minister Musa Aman confirmed the state figure last Tuesday in an update. He also added that he did not issue any IMM13 to new arrivals.
The 27,000 difference between both figures, Upko fears, is the number of refugees issued permanent residence by the federal government without the consent of the Sabah state government.
"Minister in the Prime Minister's Department Nazri Aziz (right) has informed Parliament that there was no need to consult the Sabah state government on the issuance of permanent residence to refugees holding the IMM13 document," said Upko secretary-general Wilfred Madius Tangau. "This is not what the law states."
Tangau, who has been pursuing the IMM13 issue in Parliament for the last eight years, is dissatisfied with the federal and state versions of the issue following Musa's update. He wants answers.
For starters, he wants to know the actual number of IMM13 document holders in Sabah and how many have been given permanent residence in Sabah by the federal government. He also wants confirmation on whether the Sabah state government had been consulted before the National Registration Department (NRD) issued the refugees their MyPR.
"If the Sabah state government was not consulted before the MyPR was issued to the refugees, then they cannot under the law be considered permanent residents in Sabah," said Tangau. "By law, they are permanent residents of Peninsular Malaysia and should move there."
These are basic issues of law, added Tangau (left), "and cannot be swept under the carpet". He pointed out that the UN High Commissioner of Refugees (UNHCR) had originally estimated an influx of 55,000 refugees into Sabah from the southern Philippines. This was in the early 1970s.
What Tangau cannot understand is how the figure could remain almost unchanged, according to the federal government, despite almost 40 years. The Upko leader wonders whether deaths and returns to southern Philippines have been taken into account in computing the figures. Also to be reckoned are children who have reached adulthood and could no longer be listed in the IMM13 documents of their parents.
Another issue for Upko is the estimated several hundred street children, presumed to be refugee children, in Sabah's towns. The party fears these children may not have been counted as IMM13 holders and could therefore be considered stateless. In that case, the real number of the refugee population in Sabah is reckoned to be several times more than the 84, 000 estimated by the Sabah state government.
The MyPR aside, the Upko secretary-general attributed the discrepancy in the IMM13 figures to lacking security features in the document. The IMM13 document is just a yellow piece of paper which can be easily faked, according to Tangau. "The document does not have any security feature at all, unlike the MyKad."
"We find it surprising therefore that the chief minister could assure that there's no abuse in the issuance of the IMM13 documents," said Tangau. "There are suspicions based on arrests now and then that there is widespread forgery of the IMM13 documents."
He urged that the IMM13 be produced along the lines of the MyKad and MyPR and incorporate similar security features.
Also, the IMM13 holder must renew the permit every year but Upko believes that this is generally not being done. Evidently, this raises a question of the validity of such documents which are generally nothing more than tattered pieces of discoloured yellow paper in the possession of the holders.
Officially, the last state issuance of such documents was in 1984 by the Berjaya government under Chief Minister Harris Salleh.
Refugees in Sabah are in a curious situation since Malaysia is not a party to the International Convention on Refugees. Hence, all foreigners entering the state without valid travel papers are considered illegal immigrants. This should apply to the refugees as well except that they hold the IMM13 documents, unlike other illegal immigrants.
Abu Kassim vows action or 'he'll go down' - REALLY AH? LET'S SEE LOH
Posted: 01 Aug 2010 04:04 AM PDT
Abu Kassim Mohamed said he would step down if any complaint made to the MACC, including against cabinet ministers, went uninvestigated.
Really ah?
Investigation is one thing. NFA is another thing.
Oh, yeah. Cannot always put the blame on MACC lah.
After all, MACC does not have the power to prosecute!
Posted: 01 Aug 2010 03:36 AM PDT
Years ago when my older boy was in Std. 2, my husband and I took up ballroom dancing. Serious! We learnt the waltz, tango, foxtrot, nightclub two-step and also Latin American dances such as
cha-cha-cha
,
rhumba
,
merengue
, favorite
jive
and the
east coast swing
. My late father was a ballroom dance enthusiast and used to give lessons as well. However, he never really taught us because he figured there was not much hope for my husband and I ;-p.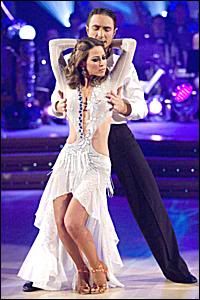 Last night, I was listening to one of my favorite tunes - Antonio Banderas' version of
Beautiful Maria of My Soul
from the movie "The Mambo Kings" based on the book of the same name written by
Oscar Hijuelos
who is the first Hispanic to win the Pulitzer Prize for fiction. I met him a few years ago at a writers' conference and just could not believe then that a famous writer such as he could be so down to earth and humble.
The Mambo Kings
tells the story of César and Nestor Castillo, brothers and aspiring musicians who flee from Cuba to America in search of the
American Dream
. According to Wikipedia
HERE
, the film received an
Academy Award
Best Original Song nomination
for its original song,
Beautiful Maria of My Soul
, which was also nominated for a
Golden Globe Award
in
the same category
. The film's song was also nominated for the
Grammy Awards
' "Best Song Written Specifically for a Motion Picture or for Television" category, along with a second number from the soundtrack,
Mambo Caliente
. Latin music legends
Celia Cruz
,
Tito Puente
and
Arturo Sandoval
performed on the soundtrack album.
CLICK HERE
to listen to the song which is a beautiful piece, sung with so much passion and most seductively in a deep throaty velvety voice by Antonio Banderas! This movie shot him to stardom years ago and if you still have not watched
The Mambo Kings
, please do so asap!!
Anyway, listening to that song over and over again yesterday and even this afternoon while shopping for blogger templates
(yup - time to change templates soon)
, I remembered those days when hubby and I were dancing away at different places. Some may think it is a romantic pursuit but dancing is akin to a marriage. How and why? You can read my thoughts about this topic in an old post called
Do You Jive, Quickstep or Salsa?
Dancing requires discipline, patience, stamina, perseverance and the willingness to learn from mistakes, much like being a spouse to the one to whom we married.
I've forgotten many of my rhumba steps and was happy to discover a few good video clips that actually refreshed my memory.
So if you are interested in the basics of rhumba, please
CLICK HERE.
If you prefer cha-cha-cha, please
CLICK HERE.
If you rather learn the sexy merengue, then
CLICK HERE.
And of course if you like the lively and seductive salsa,
CLICK HERE.
My aunt in US is almost over 75 years old and still dances almost everyday. She looks younger, sexier and has a svelte body like that of a 40 year old!!! Even at her age, she goes to
Blackpool Dance Festival
every year to compete. She has always reminded me that when dancing, we must enjoy ourselves and NOT to be self-conscious.
At the same time, she always advised me to let my hair down and to just groove with the music. However, hand, hip movements, posture and even facial expressions are very important to project the right mood and to show that we are having the time of our lives.
If you are not attending the vigil tonight, I hope this post can make you dance the night away! Do share your thoughts and experiences about dancing. Thanks! Have a lovely evening!
Taking Justice Seriously - Anwar Ibrahim's speech at the 15th Malaysia Law Conference
Posted: 01 Aug 2010 03:04 AM PDT
Now that the 15th Malaysian Law Conference has come to a close, Anwar Ibrahim and the Bar Council organising committee are making light the controversy caused by the opposition leader's presence at the conference.
Anwar Ibrahim is the first parliamentary opposition leader to be invited to close the three-day conference.
In his speech, titled "Taking Justice Seriously", Anwar commended the Bar Council for inviting him despite the repercussions.
"Perhaps that was an understatement," he laughed. "Really, I should say that words cannot convey my profound appreciation for the 'slings and arrows of outrageous fortune' that your organisation had to suffer by inviting me.
"I see it as a mark of conviction and fortitude that you have stood your ground in the face of adversity.
"Therefore, I mean it in the truest sense, when I say that I am greatly honoured to be here to give my humble address to such a distinguished audience," he added.
Coconut Chendol Special At Sibu Thompson Corner
Posted: 01 Aug 2010 02:16 AM PDT
Feeling bored on this warm Sunday afternoon, we decided to set out to Sibu Thompson Corner to laze away the time.
Located at Jalan Pedada (opposite SMK Sacred Heart), Sibu Thompson Corner is a popular eatery serving local delights. I can't name all as the list is pretty long. But one day if you have an urge to have a bowl of mouth-watering peanut soup (花生湯) to bring you back to the old days, then this is the place for you to indulge yourself in.
We ordered for coconut chendol special which is specialty of the specialties here. I recommend it to you for sampling.