---
thai pathologist testifying this morning
Posted: 17 Aug 2010 10:04 AM PDT
yes, that's right, thai pathologist, the flamboyant pornthip, will be testifying at the teoh beng hock's inquest this morning, 9.00am at the shah alam court. if you are in shah alam do be there to lend your support. let us pray that all may go well in court – that justice may be served.
are you aware that there is a webiste set up especially for the support of teoh beng hock? yes. there is and it is simply call 'malaysians for beng hock'.  do bookmark it so that you can return to it often.
here is a message from a friend, farida ibrahim (yeah, the sister of lawyer/blogger haris ibrahim):
===========================
Hi Everyone,
Attended the forum "Injustice for 1 Year: What Say You,Malaysians" at KLSCAH last evening – a forum by Malaysians for the Teoh Beng Hock Campaign.
Wish you had been there.
Wish you had looked closely at Teoh Lee Lan's face and heard her speak. And if you didn't understand a word of Mandarin – and I didn't – you'd still feel heartbreak for her.
Wish you had been there to listen to the other 3 speakers – LeeBan Chen (Senior writer), Haris Ibrahim (Blogger & Activist), ChongKok Siong (Coordinator, Malaysians for Beng Hock Campaign)
You'd have asked yourself then -" Do I not care that Beng Hock's family continues to suffer injustice? Isn't their loss and pain my loss and pain? Have I forgotten and gone on with my own living in comfort? Is my memory of his death so short?"
You can ask yourself these same questions now.
Regarding Beng Hock. Regarding Kugan. Regarding the rest.
I'm not just asking you. I'm asking myself too.
As Haris said, "There will be no justice for Beng Hock." Why?
Because nothing will bring him back alive.
But let them never sully his name with their outrageous claim that he committed suicide.
We must bring honour to his name and peace to his family and enable his son to grow up knowing the truth about his father. That is our responsibility.
Come Wednesday, some of those who attended this evening's forum and who will take leave will be going to the Shah Alam High Court.
We've bought T-shirts bearing the picture of Teoh Beng Hock. We'll wear these and show solidarity on Wednesday
We'll be there when Dr Pornthip states her findings.
Will you be there too?
And will you buy those t-shirts and wear them every weekend, every month, every year till injustice dies and the truth reigns? So that on just any Saturday and Sunday, what you see as you step out is a sea of people with the same T-shirt, says Haris. That's a strong message being sent out.
Will you?
Will you do it for Beng Hock? For Lee Lan? For his parents, his wife and his son?
That's doing it for all the others before and after him too.
It's got to stop. The murders have to end.
See you in court, people.
This country will not move until we move.?
Farida Jivamala Ibrahim
CHUA SOI LEK BERTEMU ANWAR NOVEMBER 2008 !
Posted: 16 Aug 2010 09:00 PM PDT
Aleyasak saman polis, kerajaan RM2 juta
Posted: 17 Aug 2010 02:32 AM PDT
Posted: 17 Aug 2010 01:42 AM PDT
Hahaha... gua sebenarnya rasa... ok gak kalu ader perang besar seperti yang Harussani cakap tue... hehehe... bukan aper.. masa tue la baru Awang Adek dan Najib Razak tau betapa nilai RM takder tara mana... jatuh menjunam.... hahaha... tapi nilai Dinar dan Dirham... sure stabil malah mungkin mencanak naik... hahaha..
Gua memang dan start stok kan dinar emas nih.... hahaha... yer la... lu bayangkan la... kalu gua simpan sekitar RM600 dalam bank... sebulan lepas tue berapa nilai duit gua agaknyer... hehehe... tetap la RM600 .. sebab bank takkan kasi faedah ikut sebulan... lainla kalu letak kat FD ker... atau letak kat REPO... FD paling kurang kena letak RM5000... REPO plak... paling cikai RM1 juta... giler aper..
Nih.. cuba lu tengok senario nih.. sebulan sudah.. gua beli beberapa keping (sori aaa... takleh nak kasi tau bilangan... hahaha) Dinar Emas dari
Public Dinar
... pada harga pasaran (lock) hari tue sekitar 1 Dinar bersamaan dengan RM557 .... itu sebulan dulu...
Sekarang nih... hari nih.. harga 1 Dinar Emas bersamaan dengan RM585 .... so... lu cuba congak... berapa dah gua untung atas kenaikan tue... huh.. banyak tue... RM28 untuk 1 Dinar perbezaan keuntungan... hehehe... kalu gua ader 10 keping.... dah RM280 tue... hehehe... banyak tue...
Harga emas jatuh... setakat lebih sepuluh tahun nih... belum pernah harga emas jatuh mendadak rendahnyer... tapi yang pasti... seperti dijanjikan oleh Allah S.W.T .... harga emas pasti akan melonjak mengikut peredaran masa....
So... Aper cerita plak dengan RM ... hahaha.... nanti biler US dah pulih ekonomi dier... jatuh mencanak ler harga nilai RM kiter... hahahaha... so... masa tue .. mari kita ramai-ramai gelakkan Awang Adek, Najib Razak dan Mustapha Mohamad tue... hahahaha
Posted: 17 Aug 2010 01:21 AM PDT
P
ornthip tiba diselubungi kerahsiaan, kawalan ketat
Pakar patologi Thailand, Dr Pornthip Rojanasunand, yang dibawa oleh kerajaan Selangor bagi memberi keterangan pada inkues Teoh Beng Hock, tiba di negara ini dengan kawalan ketat pihak keselamatan yang dibekalkan oleh kerajaan negeri dan cuba dirahsiakan.
Dr Pornthip tiba pada jam 12.30 tengah hari tadi. Pada April lalu, beliau membuat kejutan dengan mengumumkan bahawa beliau tidak akan hadir bagi meneruskan untuk memberi keterangan. Ia berikutan 'nasihat' daripada majikannya, Kementerian Undang-undang Thailand supaya membatalkan kehadirannya kerana terdapat 'tekanan politik' daripada kerajaan Malaysia.
Beliau dijangka memberi keterangan apabila inkues bersambung esok.
Pakar patologi Thailand itu juga pernah memaklumkan kepada Malaysiakini bahawa beliau juga dinafikan melawat Kelantan awal tahun ini bagi menyiasat pembunuhan di selatan Thailand.

Pada Oktober tahun lalu, Dr Pornthip berkata berdasarkan pemantauannya pada bedah siasat pertama, beliau dapati ada 80 peratus kemungkinanTeoh mati akibat dibunuh.

Pendedahannya yang kontroversial itu menyaksikan pihak berkuasa bersetuju mengadakan beha siasat kedua yang dijalankan pada November tahun lalu.

Pornthip, bersama Dr Peter Vanezis, seorang ahli patologi British yang diupah olh Suruhanjaya Pencegahan Rasuah Malaysia (SPRM) bertindak sebagai pemerhati pada behah siasat itu.

Dr Vanezis dan pakar patologi kerajaan Dr Shahidan Md Noor, yang melakukan bedah siasat kedua, masing-masing telah memberi keterangan mereka pada inkues. Hanya Dr Pornthip yang belum berbuat demikian.

Dr Shahidan menolak berlaku penjerutan sebagai punca kematian manakala Dr Vanezis berkata Teoh sedar ketika jatuh tetapi tidak menyatakan sama ada ia perbuatan bunuh diri.

Berikutan pendedahan pada inkues minggu lalu, bahawa terdapat nota yang didakwa ditulis oleh Teoh yang dijumpai kira-kira dua bulan selepas kematiannya, keterangan Dr Pornthip dilihat begitu penting bagi menentukan kematiannya.

Surat yang didakwa sebagai nota terakhir menjelaskan tindakannya membunuh diri yang ditulis oleh Teoh itu telah disebarkan oleh media arus perdana tetapi keluarganya menolak ia sebagai tulen. -MK

Ulasan GB

Rakyat menunggu penuh debar untuk mengikuti inkues kematian Teoh Beng Hock esok. Dr Pornthip akan memberikan keterangan.

Rakyat sebelum ini dihidangkan dengan laporan dari ahli patologi kerajaan. Kesemua keterangan mereka seperti sudah diskripkan terlebih awal. Kerana tidak ada keterangan yang benar-benar meyakinkan untuk membuktikan Teoh terjun dari bangunan kecuali andaian-andaian dari premis yang dangkal dan tidak betul.

Ahli patologi tempatan, seingat GB setahun yang lalu, tidak pernah takut untuk menipu di bulan Ramadhan. Dengan bersahaja beliau memberikan keterangan palsu untuk membodohkan rakyat kononnya Teoh terjun dari bangunan. Bila ditanya kesan kasut seperti diseret, beliau memberikan alasan yang tidak logik, kesan seretan samasa jatuh menjadikan ia demikian.

Kini teori terjun nak diperkuatkan dengan kononnya ada surat terakhir dari Teoh. Peguam Negara yang sudah gila babi merekacipta skrip untuk menipu kini akan merasakan sendiri bahana penipuannya. Kau ada skandal rupanya. Informer untuk Pakatan Rakyat ramai. Dari kakitangan hotel, bank, kapalterbang, malah di mana-mana ada rakyat yang tetap berdiri dengan kebenaran... mengisahkan perlakuan jahat pegawai kerajaan dan ahli-ahli politik UMNO BN ini.

Now, pray to God, may truth prevails and the real culprit who had killed Teoh be brought to justice and the eternal truth of righteousness triumphing over evil.


SELAMAT MEMBULI PENEROKA MR PRIME MINISTER !
Posted: 17 Aug 2010 12:28 AM PDT
Oleh : Mohamed Hanipa Maidin
Bagi menunjukkan kononnya Datuk Seri Najib Tun Razak peka dengan penderitaan para peneroka Felda , penero ka dijanjikan oleh Najib untuk diberi RM 350 bagi setiap peneroka yang berupa bayaran khas untuk hari raya aidilfitri. Dilaporkan bahawa 101,391 peneroka Felda akan mendapat bayaran tersebut ( lihat The Star 14/8/2010 )
Bagi kita Pas, segala bayaran yang boleh mengurangkan beban para peneroka amat-amat kita alukan. Namun yang kita tidak boleh terima sama sekali mengapakah seramai 11, 244 peneroka yang memilih untuk tanam semula secara sendiri dan tidak melalui Felda hanya akan diberikan RM 150 sahaja untuk hari raya aidilfitri nanti .
Tiada sebarang alasan mengapakah para peneroka yang yang memilih untuk tanam semula secara sendiri dan tidak melalui Felda hanya akan diberikan RM 150 sahaja sedangkan rakan-rakan mereka mendapat RM 350-00 dari pihak Felda. Kalau ini bukan diskriminasi apa nak kita namakan dengan tindakan ini ?
Apa guna kita mempunyai Perlembagaan Persekutuan yang menjamin hak sama rata di sisi undang-undang jika Kerajaan dengan secara mudah dan tanpa rasa bersalah terus menerus melakukan tindakan diskriminasi sesama peneroka.
Memanglah kita tidak boleh harapkan Kerajaan Najib untuk takut pada Allah kerana bertindak zalim ke atas peneroka dengan mendiskriminasi sesama mereka – yang tanam semula dengan Felda dapat RM 350 dan yang tanam semula secara sendiri hanya dapat RM 150-00 sahaja- namun sekurang-kurangnya kita masih harapkan Kerajaan Najib ini masih boleh berfikir dan bertindak secara rasional dan dalam kerangka Perlembagaan.
Nampaknya tindakan terbaru Najib ini mengesahkan bahawa rakyat tidak boleh mengharapkan pemimipin No 1 Umno dan Negara ini untuk hormati ayat Al-Quran yang melarang umatnya melakukan kezaliman . Hatta untuk mengharapkan mereka Najib menghormati Perlembagaan pun jauh panggang dari api. Kesimpulannya Najib tidak mesra Perlembagaan jauh sekali mesra Al-Quran.
Harus diingat apabila para peneroka memilih untuk tanam secara sendiri dan tidak melalui Felda ( selepas pokok mereka ditebang ) para peneroka hakikatnya hanya melaksanakan opsyen yang Felda berikan kepada mereka. Felda sendiri sebenarnya telah memberikan pilihan kepada para peneroka untuk menanam semula secara sendiri.
Hakikatnya mereka yang menanam semula secara sendiri telah dijanjikan oleh Felda untuk diberikan wang sebanyak RM 1700 seekar bagi menanggung perbelanjaan kerja-kerja tanam semula.
Mantan Menteri Tanah dan Pembangunan Koperasi Tan Sri Kasitah Gadam dan juga Pengerusi Felda Holdings Yusuf Noor pernah membuat kenyataan di akhbar dan memberi jaminan bahawa peneroka-peneroka yang memilih untuk menanam semula secara sendiri berhak mendapatkan wang mereka daripada tabung tanam semula.
Melalui mesyuarat antara Persatuan Pekebun-Pekebun Kecil Malaysia ( PKPKM ) dengan Kementerian Perusahaan Utama yang turut dihadiri oleh wakil Felda pada 11/1/2001 , Felda bersetuju memulangkan kembali wang daripada tabung tanam semula kepada peneroka yang sudah menjelaskan bayaran skim Felda tidak kira sama ada mereka membuat tanam semula secara bersendiri atau menerusi Felda dan jumlah wang yang akan dikembalikan ialah RM 1,700.00 setiap ekar.
Sebenarnya para peneroka yang menanam semula secara sendiri dalam banyak hal didiskriminasi. Mereka bukan sahaja didiskriminasi dalam isu pemberian duit raya tapi juga dalam perkara yang lain.
Ada para peneroka yang terpaksa pergi ke Mahkamah bagi mendapatkan wang RM 1700 seekar . Pada masa ini saya sedang mewakili 24 peneroka Air Tawar 5 Kota Tinggi, Johor dan 11 peneroka Felda Sungai Koyan 2 dan 3 yang dinafikan oleh Felda bagi mendapatkan wang dari tabung tanam semula sebanyak RM 1700 seekar tersebut. Hanya Allah sahaja yang tahu betapa sedih dan pilunya melihat para peneroka yang sudah lanjut umur dan ada yang sudah uzur bersusah payah memanjat tangga Mahkamah bagi mendapatkan hak mereka.
Meskipun Felda dan Najib terus menerus memberikan janji manis bahawa peneroka yang tanam semula secara sendiri akan diberikan wang dari tabung tanam semula sebanyak RM 1700 seekar namun apabila tiba waktu perlaksanaan janji tersebut maka peneroka akan dikenakan pelbagai syarat melalui beberapa Pekeliling yang dikeluarkan oleh Felda dari semasa ke semasa. Sekejap Pekeliling TBB –Operasi 4/2004, kemudian Pekeliling TBB –Operasi 2/2005, kemudiannya Pekeliling TBB –Operasi 2/2006 dan kemudiannya Pekeliling TBB –Operasi 2/2008 pula. Meskipun wang tabung tanam semula adalah hasil caruman para peneroka namun apabila tiba waktu membuat Pekeliling –Pekeliling tersebut kita tidak nampak kepentingan dan hak para peneroka yang menanam semula secara sendiri benar-benar dijaga.
Apabila peneroka memilih tanam semula melalui Felda, ironinya Felda juga menggunakan wang dari tabung tanam semula. Jadi kita tidak faham mengapakah apabila pihak peneroka menanam secara sendiri ada dari mereka yang dinafikan hak oleh Felda untuk mendapatkan wang tersebut sedangkan kesemua mereka adalah peneroka tanpa mengira yang tanam sendiri atau yang tanam melalui Defendan.
Wang tabung tanam semula adalah milik para peneroka di mana wang itu diambil dari potongan hasil peneroka setiap bulan dan bayaran tersebut dinyatakan secara spesifik di dalam Penyata Bayaran Hasil yang peneroka terima dari Felda.
Sebenarnya para peneroka mempunyai alasan yang kuat untuk tidak mahu tanam semula melalui Felda. Para peneroka sebenarnya tidak mahu berhutang semula dengan Felda sepertimana yang mereka pernah alami sebelum mereka mendapat Hakmilik Geran hartanah mereka. Mereka yang tanam semula melalui Felda ,meskipun mendapat bantuan Felda akan terpaksa membayar kembali bantuan tersebut bersama-sama dengan kadar faedah ( baca riba ) yang mana kadar itu boleh diubah dari semsa ke semasa.
Para peneroka yang tanam semula melalui Felda tidak boleh campurtangan berkenaan rundingan harga jualan hasil tanaman mereka yang dilakukan oleh pihak Felda dengan pihak Kilang.
Untuk Najib – selamat membuli para peneroka !!!
Sejak bila bendera kita berubah
Posted: 16 Aug 2010 06:08 PM PDT
Ini sudah melampau...Jalur Gemilang tidak boleh diubah sesuka hati tanpa dipinda Perlembagaan oleh Parlimen.
Kalau nak promosi 1Malaysia, iaitu satu slogan politik, janganlah sampai menodai Jalur Gemilang. Ia adalah satu perbuatan yang bukan sahaja menghina tetapi biadab!
Sejak bila bendera kita berubah
MAS Rugi RM8 Billion – Siapa dalang lindung Tajuddin Ramli?
Posted: 16 Aug 2010 01:34 PM PDT
Sidang media Ahli Parlimen. Kubang Kerian, YB Salahuddin Ayub pada 16 Ogos 2010 mengenai Kerugian MAS RM8 billion.

Ahli Parlimen Kubang Kerian, Salahuddin Ayub mempersoal pihak yang melindungi bekas Pengerusi Syarikat Penerbangan Malaysia (MAS), Tan Sri Tajuddin Ramli menyebabkannya bebas daripada pendakwaan yang mengakibatkan kerugian syarikat itu sebanyak RM8 bilion.
Beliau ketika mendedahkan dokumen berhubung kerugian syarikat tersebut mempersoal tindakan Suruhanjaya Pencegahan Rasuah Malaysia (SPRM) yang tidak mengambil sebarang tindakan terhadap aduan tersebut sebaliknya mendedahkannya kepada Jabatan Siasatan Jenayah Komersil Polis Diraja Malaysia (JSJK PDRM).

"Siapa sebenarnya yang melindungi penjenayah ini dan kes ini daripada disiasat dan siapakah yang melindungi kes ini untuk didakwa kerana ia merupakan kes yang cukup besar.
"Laporan yang dibuat MAS kepada SPRM kenapa tindakan tidak diambil terhadap Tajuddin Ramli. Sepatutnya SPRM siasat perkara itu tetapi dia dedahkan aduan itu kepada JSJK PDRM," katanya pada sidang media di Pejabat Agung PAS, dekat sini hari ini.
Ahli Parlimen Kubang Kerian itu turut mendedahkan sepucuk surat oleh ketua Jabatan Siasatan Jenayah Komersil Datuk Ramli Yusuff bertarikh 26 Mac 2007 yang menyarankan perdana menteri ketika itu, Tun Abdullah Ahmad Badawi mengenai bentuk pendakwaan yang boleh dikenakan kepada Tajuddin.
"Datuk Ramli Yusuff mengadakan pertemuan khas dengan perdana menteri ketika itu yang mengatakan bahawa dalam surat ini membuktikan memang ada satu asas yang kukuh untuk mendakwa Tajuddin Ramli.
"JSJK juga membuat beberapa saranan bentuk dakwaan tetapi tidak ada satu pun tindakan drastik dibuat terhadap kes ini," katanya.
Sehubungan itu, beliau menggesa SPRM memberikan jawapan yang bertangungjawab mengenai tindakannya mendedahkan aduan MAS kepada JSJK PDRM.
"Saya meminta SPRM jawab persoalan kenapa dedahkan makulmat berkaitan MAS kepada pihak yang diadu iaitu JSJK Bukit Aman yang bagi kita merupakan satu tindakan yang sangat tidak berintegriti dan membahayakan orang yang membuat aduan," katanya lagi.
Salahuddin yang merupakan salah seorang ahli jawatankuasa khas mengenai rasuah SPRM juga memberitahu, beliau sedang menghubungi pengerusi jawatankuasa tersebut, Datuk Seri Azmi Khalid bagi meminta satu mesyuarat khas diadakan bagi membincangkan kes tersebut.
Beliau juga meminta Perdana Menteri, Datuk Seri Najib Razak melakukan siasatan terhadap kes berprofil tinggi ini.
"Saya rasa pedana menteri perlu campur tangan segera dengan mengarahkan satu siasatan dilakukan dengan serius," katanya.
Dokumen yang didedahkan beliau kepada wartawan itu turut mengandungi aduan MAS kepada polis dan SPRM pada 2009 berhubung kerugian yang didakwa berpunca daripada Tajuddin.
GEMPAR: Gani Patail Ada Hubungan Sulit Dengan Azailiza
Posted: 16 Aug 2010 01:46 PM PDT
R
PK Kini Dakwa Peguam Negara Ada Hubungan Sulit Dengan Ketua Bahagian Hal Ehwal Antarabangsa
Tidak cukup dengan pendedahan mengenai hubungan pengadu dan saksi utama perbicaraan Fitnah II, Mohd Saiful Bukhari Azlan dengan Timbalan Pendakwa Raya, Farah Azlina Latif dan hubungan sulit Saiful dengan Pegawai Khas kepada Perdana Menteri, Prof Datuk Khairil Annas Jusoh, kini penulis blog terkenal, Raja Petra Kamaruddin melontarkan 'bom' yang bakal menggegarkan badan kehakiman negara - dakwaan
hubungan sulit antara Peguam Negara, Tan Sri Abdul Gani Patail dengan Ketua Bahagian Hal Ehwal Antarabangsa, Datuk Azailiza Mohd Ahad.
Dalam kolumnya 'No Holds Barred' Raja Petra atau RPK menulis dalam artikel berjudul
'Okay, What About This Affair Then?'
bertarikh 16 Ogos,
hubungan sulit antara Abdul Gani dan Azailiza adalah 'rahsia terbuka' dikalangan kakitangan Jabatan Peguam Negara.

"Ya, semua orang tahu mengenai hubungan suklit ini. Ia bukan rahsia. Peguam Negara dan Azailiza selalu ke luar negara bersama, dan untuk menjimatkan wang pembayar cukai, mereka memilih untuk berkongsi bilik daripada menyewa bilik berasingan.
"Nampak gayanya banyak sangat skandal seks di Istana Keadilan. Apatah lagi Ketua Hakim Negara mengahwini isteri kedua di Thailand secara tidak sah dan kemudiannya menghapuskan bukti bagi mengelak pendakwaan, seperti juga kawan kita Ahli Parlimen dari Sabah. Terfikir kita sama ada mereka mempunyai cukup masa untuk menyediakan kes di mahkamah," kata RPK secara sinis.

RPK mengaitkan pendedahan beliau terhadap Abdul Gani dengan dakwaan skandal antara Saiful dan Farah.

"Kenapa Peguam Negara tidak mahu mengesah atau menafikan dakwaan bahawa salah seorang anggota pasukan pendakwaan mengadakan hubungan dengan saksi utama? Alangkah mudah sekiranya beliau terus menafikannya dan selesai semua masalah?

"Beliau (Abdul Gani) tidak mahu mengambil risiko ke atas dirinya kerana pertamanya beliau tahu sekiranya beliau menafikan lebih banyak keburukan akan terdedah. Lebih-lebih lagi beliau risau saya akan mendedahkan satu lagi hubungan sulit iaitu antara beliau dengan Ketua Bahagian Hal Ehwal Antarabangsa, Datuk Azailiza Mohd Ahad," kata RPK dalam artikelnya.

RPK mendakwa mahkamah pada hakikatnya mengakui hubungan romantis Saiful-Farah kerana ia tidak berminat samada perkara itu berlaku atau tidak. Mahkamah hanya mahu menentukan sama ada hubungan itu akan menjejaskan kes yang sedang dibicarakan.

"Dalam erti kata lain, adalah berlaku 'pillow talk' semasa hubungan diadakan? Dan mahkamah pun sudah yakin tidak ada 'pillow talk' hanya hubungan intim sahaja. Jadi tidak ada salah pendakwaan dan maka itu pertuduhan terhadap Anwar tidak harus digugurkan," kata RPK membuat kesimpulan terhadap keputusan Mahkamah Tinggi menolak permohonan pasukan pembelaan membuang kes. -SK



Okay, what about this affair then?

Aiyah! Prosecution star witness Saiful Bukhari Azlan bonking DPP Farah Azlina Latif. Then Prime Minister Najib Tun Razak aide Khairil Annas Jusoh bonking Saiful Bukhari Azlan. And now the AG himself bonking Head of International Affairs Division Azailiza Mohd Ahad.

NO HOLDS BARRED

Raja Petra Kamarudin

Today, the Associated Press reported, "A Malaysian judge said Monday he considered allegations of an affair between a government prosecution lawyer and the man who accused opposition leader Anwar Ibrahim of sodomy to be true but the relationship did not compromise the case."

Okay, the issue here is that the court has no doubt that the allegation that deputy public prosecutor Farah Azlina Latif is having an affair with the prosecution's key witness in the Anwar Ibrahim Sodomy II trial is true. The court is not concerned with whether an affair is going on or not. It is only concerned with whether the affair would compromise the trial.

In other words, is their any 'pillow talk' going on in between the bonking? And the court is convinced there is no pillow talk, just hardcore bonking. So there is no miscarriage of justice and therefore the charge against Anwar need not be dropped.

Why does the Attorney General not want to confirm or deny the allegation that a member of his team is bonking the prosecution's key witness? Would it not be easy if he just denied it and solve the entire problem?

He is not prepared to risk his neck, first of all, because he knows it is true and he knows that if he tries to deny it more shit is going to hit the fan. But more importantly, he is worried that if he denies it then we would bring out another allegation of an affair, this time involving him and Datuk Azailiza binti Mohd Ahad, the Head of the International Affairs Division of the Attorney General's Chambers.

Yes, everyone knows about this affair. It is no secret. The AG and Azailiza make frequent trips overseas together and, to save the taxpayers' some money, they share a hotel room rather than book separate rooms.

Aiyah! Prosecution star witness Saiful Bukhari Azlan bonking DPP Farah Azlina Latif. Then Prime Minister Najib Tun Razak aide Khairil Annas Jusoh bonking Saiful Bukhari Azlan. And now the AG himself bonking Head of International Affairs Division Azailiza Mohd Ahad.

There appears to be a hell of a lot of bonking going on in the Palace of Justice. And with the Chief Justice illegally marrying a second wife in Thailand and then destroying the evidence to escape prosecution, like our Member of Parliament from Sabah, it makes one wonder how they even have enough time to prepare for the court cases.

***************************************************

Affair claim in Malaysia's Anwar trial deemed true

(Associated Press) - A Malaysian judge said Monday he considered allegations of an affair between a government prosecution lawyer and the man who accused opposition leader Anwar Ibrahim of sodomy to be true but the relationship did not compromise the case.

Anwar insists the sodomy charge against him should be dropped after an opposition-linked activist claimed last month that a young female prosecution attorney in the trial had a recent affair with Anwar's accuser, a 25-year-old male former aide. Neither of them has directly responded to the allegation.

Anwar faces up to 20 years in prison if convicted of sodomizing his ex-aide, Saiful Bukhari Azlan. He insists the government concocted the charge in 2008 to sideline him after his opposition alliance made unprecedented electoral gains. Government authorities deny conspiring against Anwar.

High Court Judge Mohamad Zabidin Diah ruled Monday that the prosecution team in the trial had accepted the allegations of an affair to be true because it did not directly confirm or deny them.

"The court must accept what is stated as true," he said.

However, Mohamad Zabidin rejected Anwar's request for the charge to be dropped, saying the affair claim did not compromise the prosecution's integrity. Prosecution lawyers have argued that Farah Azlina Latif had been a junior member of the team and never had important documents in her possession.

Malaysia's attorney general ordered Farah removed from the case last month. He said although there was no proof to support the claim of an affair, the move would protect the prosecution's credibility.

The defense claims Farah might have leaked confidential information to Saiful, who should not have access to prosecution strategies.

Mohamad Zabidin postponed trial hearings until Sept. 20 after Anwar's lawyers said they would appeal his decision.

This is the second time Anwar has been accused of sodomy, a crime in this Muslim-majority country. He was imprisoned for six years starting in 1998 for sodomy and corruption. The sodomy conviction was later overturned.


Ulasan GB

GB telah berulangkali menyatakan di Palace Of Justice penuh dengan hakim-hakim binatang yang tidak lagi mempertahankan kebenaran dan keadilan tetapi tunduk kepada kemahuan dan kehendak Raja Binatang, si Peguam Negara dan Ketua Hakim Negara yang merupakan bekas Penasihat Undang-undang UMNO. Hakim-hakim yang mementingkan kedudukan, pangkat serta harta. Yang hina, yang jijik, yang durjana dan yang sentiasa bertindak mementingkan nafsu dan menyengsarakan rakyat.

Lebih banyak skandal bakal terbongkar. Di bulan yang mulia ini kita memohon ke hadhrat Allah s.w.t. agar sistem kehakiman negara dibersihkan dari manusia-manusia yang berperangai binatang ini demi untuk meletakkan kebenaran dan keadilan di tempat yang lebih wajar.



PM NAJIB, CAN YOU TELL US HOW YOU SPEND RAKYAT'S MONEY??
Posted: 17 Aug 2010 09:07 AM PDT
Najib: Don't overspend this Ramadan
Food for thought: Najib browsing at a bubur lambok and yong tau foo stall while visiting the Putrajaya Ramadan Bazaar in Precinct 2 yesterday. — Bernama
PUTRAJAYA: Datuk Seri Najib Razak has reminded the public not to go overboard in their spending during Ramadan.
The Prime Minister said prudent spending was necessary to ensure one's income was sufficient to cover expenses.
"It is easy to go overboard during Ramadan especially when you patronise the bazaars.
"The urge to buy is always there, even the things that you don't need," he told reporters after visiting the Ramadan bazaar here yesterday.
Najib said he was pleased with the variety of food selection available at the bazaar, adding that the annual event brought a carnival-like atmosphere here.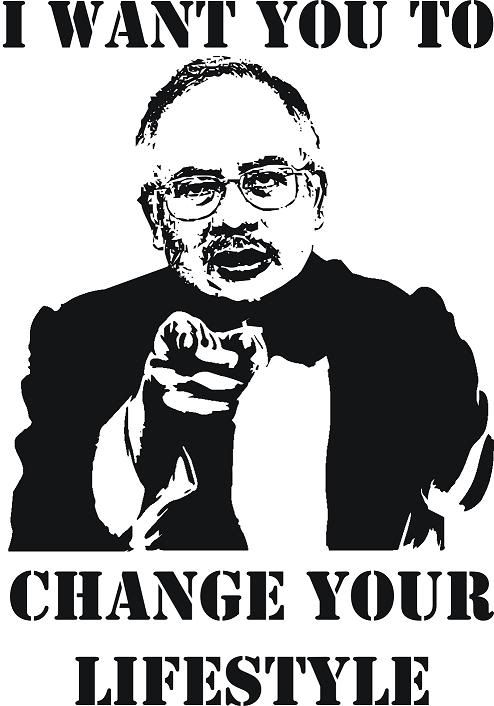 We need a holistic human resources improvement remedy
Posted: 17 Aug 2010 07:10 AM PDT
Extracts from MKini's Low wages need a holistic human resources remedy by Ronald Benjamin
Over the years, salaries have been depressed by reluctance of employers_
to train shop floor operators through industrial training to improve productivity.
There is more emphasis on on job training,
with little concern for innovation

that could lead to higher productivity,
that could increase the income of workers.
Companies in general, especially those of the small and medium-sized industries, usually embark on_
a cost-saving strategy
where yearly short-term gains in cost are far more important
than long-term term strategic thinking in terms of enhancing technology towards

improving productivity
which could be a basis to train workers on new techniques
that could help increase the income of workers.
There is also an absence of career and reward structures in some of these companies, where the human resource department_
merely plays

an administrative role of salary computation

which reveals a lack of appreciation on the importance of holistic understanding of human resource management where_

planning,
recruitment,
career development,
compensation
and healthy industrial relations
are viewed within a integrated system of people management.
Judging from the employers' point of view, a significant segment of Malaysian workers do not have the industrial discipline in terms of pride and desire for excellence in comparison with workers in Singapore and Japan and this has also contributed to the decline of our wage rates.
It is vital that government take a proactive role to address the concerns above, not merely addressing the issue of minimum wage but also taking into consideration people management and the development of small and medium-sized industries.
Posted: 17 Aug 2010 07:09 AM PDT
Millions of people, many of them children, need help urgently. And here we are, having a headache deciding what to cook/buy for buka puasa and sahur when there are millions in Pakistan needing help

NOW

! Are we just going to watch?
Below is the latest press release from UNICEF. For more info, including video report, and how to donate, go to UNICEF Malaysia website.
..............................................................................................
UNICEF's life-saving operation in jeopardy due to funding shortfall
NEWS RELEASE
Floods in Pakistan
Children at risk of deadly water-borne diseases
Floods have hit "the poorest of the poor"
ISLAMABAD/KUALA LUMPUR, 17 August 2010 - Serious funding shortfalls, warned the UN children's agency, are jeopardising its humanitarian operation in Pakistan, as the worst natural disaster in living memory continues to unfold in the country.
The United Nations Children's Fund (UNICEF) is extremely concerned at the lack of funds for its water and sanitation operation, with millions of children at risk from water-borne diseases.
"Providing clean water and adequate sanitation is key to the survival of millions of flood affected people in Pakistan. In terms of numbers of people needing life-saving assistance, this emergency is bigger than the Tsunami, Haiti, and the last Pakistan earthquake put together," said UNICEF Representative in Pakistan Martin Mogwanja.
Poorest of the poor hardest hit
UNICEF is currently providing enough clean water for 1.3 million people every day, but millions more need the same services.
The Government of Pakistan estimates 20 million people overall have been hit by the flood crises, and according to the United Nations, at least 15 million people have been seriously affected, half of whom are children.
UNICEF is concerned that the floods have hit "the poorest of the poor", those least able to survive the present harsh conditions.
Millions in need of aid
The top concerns are water-borne diseases, acute respiratory infections, skin diseases and malnutrition rates, already dangerously high in many flood-affected regions of Pakistan.
Polio is endemic and measles still a threat, cautioned UNICEF, which, together with WHO and Government, is carrying out polio and measles vaccinations at relief centres. UNICEF is also supplying oral rehydration solution, a home based treatment for diarrheoa, but notes that this treatment is also in short supply due to funding constraints.
"We urgently need to scale up the distribution of water. If we are not able to do so because of lack of funding, water-borne diseases such as cholera, diarrheoa and dysentery will spread and begin killing affected populations, especially children, already weak and vulnerable to disease and malnutrition," added Mr. Mogwanja.
..............................................................................................
Afghan archaeologists find Buddhist site
Posted: 17 Aug 2010 06:41 AM PDT
Archaeologists in Afghanistan, where Taliban Islamists are fighting the Western-backed government, have uncovered Buddhist-era remains in an area south of Kabul, an official said today.
"There is a temple, stupas, beautiful rooms, big and small statues, two with the length of seven and nine meters, colourful frescos ornamented with gold and some coins," said Mohammad Nader Rasouli, head of the Afghan Archaeological Department.
"Some of the relics date back to the fifth century (AD). We have come across signs that there are items maybe going back to the era before Christ or prehistory," he said.
"We need foreign assistance to preserve these and their expertise to help us with further excavations."
The excavation site extends over 12 km (7.5 miles) in the Aynak region of Logar province just south of Kabul, where China is mining copper ore as part of its multi-billion dollar investments in the Central Asian country.
Rasouli said the mining work had not harmed the sites — which were known but had not been examined in detail — but smugglers managed to loot and destroy some relics before the government excavation work began last year.
Government and foreign troops are battling an insurgency led by the radical Taliban movement which destroyed Buddhist statues at Bamyan (picture) during its five-year control of the mountainous country from 1996 to 2001, viewing the monuments as an affront to Islam.
Many antiquities and historical sites were destroyed or pillaged during decades of civil war and foreign interventions.
Now almost entirely Muslim, Afghanistan has seen eras in its long history when other faiths such as Hinduism, Buddhism and Zoroastrianism were widely practised.
Rasouli said the government did not have the resources to move the relics from the remote area, which has seen some clashes during the insurgency, but hoped to build a museum there instead. — Reuters
Source:Afghan archaeologists find Buddhist site as war rages
The MOST Unconvincing Malaysian Drama
Posted: 17 Aug 2010 06:06 AM PDT
If one gleans the various headline screaming at us, it is too easy to believe that MCA is finally pulling up its socks. What socks? It lost its socks years ago when its shelf-life expired ages ago.
Do not be fooled by seemingly heroic stunts by MCA which come far too late. At the same time, do not succumb to the baiting by the other side. The overtures are getting louder and I hope it will not crescendo negatively. I wonder why our PM is silent on this.
Anyway, let's take a look at what's been happening and analyze it meticulously. I have listed the headlines of various news portals followed by a summary of the content.
Act 1, Scene 1
The Show Begins!
CLICK HERE for drum roll
1.
Hishammuddin says reminder welcomed by MCA
on Aug 16
Hishammuddin defended his statement today when he "reminded MCA to stick with the struggles of Barisan Nasional" and said that he had never intended to criticise MCA. He said:
* I told MCA that the landscape requires for us to look inside and look forward.
* Umno has done that in our reforms.
* I think it is time for the component parties and not just MCA to work together and move forward.
* He also claimed that his reminder was welcomed by MCA members.
Act 1, Scene 2
The Plot Thickens
MCA raps Hishammuddin for questioning loyalty
on August 16th, TMI
MCA vice-president Datuk Chor Chee Heung:
* criticised Datuk Seri Hishammuddin Hussein today for questioning the party's loyalty to Barisan Nasional (BN).
* the MCA has always been loyal to BN and never abandoned Umno.
* MCA has consistently showed its loyalty to BN and never abandoned them.
* Such a statement from a coalition partner which hinges on political hegemony causes voters to turn away from BN," he said.
* Said the party has always respected the country's Constitution and had never questioned the special position of the Malay community.
* said that MCA has never questioned the special position of the Malays as outlined in Article 153 of the Federal Constitution.
Act 1, Scene 3
Add suspense music e.g. Twilight Zone theme song
(Click HERE)
Umno-MCA war escalates as Soi Lek slams Hishammuddin
on August 16th. TMI
Datuk Seri Dr Chua Soi Lek accused "some BN leaders" of failing to recognise past failures and claiming that they would eventually cause the MCA's demise.
He said that the party was not afraid to side with its opposition foe DAP in issues that benefited the community and would not run away from making its stand known.
* He said that Hishammuddin's statement yesterday that the MCA should not forget the struggle of the BN when fighting for Chinese demands shows that some BN leaders have yet to learn from the 2008 general election and do not understand the urge of the people to reform.
*Dr Chua said that based on the results of Elections 2008, the new MCA leadership understood the need for it to change to regain the people's trust and support.
* If some BN leaders continue to live in their own world, they will certainly push MCA to its doom and will not bring the ruling coalition any good," he claimed.
Act 2, Scene 1
Intermission as both sides er... sharpen their talons and claws to prepare for more plot complications thereby increasing credibility of the drama
Only 9pc of Chinese like Soi Lek, poll shows
on August 17th TMI
* Datuk Seri Dr Chua Soi Lek's recent attempts to embolden the MCA appears to have failed to recapture the confidence of the Chinese community as a recent poll here found that only nine per cent of the electorate regard him as a capable leader.
* Many believe that the veteran politician's tainted past would hamper his ability to serve as an effective party president while some even think that he is an embarrassment to the Chinese community.
* The Merdeka Center survey, carried out between June 27 and July 25, found that although the former health minister's popularity among the party's grassroots had secured him the president's chair during the party polls in March, the common Chinese voter still finds it hard to look past his 2007 sex scandal.
* Instead, the voters were more in favour of his predecessor Datuk Seri Ong Tee Keat to lead the second largest component party in the Barisan Nasional (BN).
* Gerakan president Tan Sri Dr Koh Tsu Koon scored even lower than his BN counterpart and was named by only one per cent of voters as a capable leader to represent the Chinese.
* Both the leaders' lack of support from the Chinese electorate was further expounded in a general sentiment among voters that the MCA and Gerakan, as Chinese-based parties, were becoming increasingly irrelevant.
Act 2, Scene 2
New plot development - paint the protagonist as the villain
BN yet to impress the Chinese, poll reveals
on August 17th, TMI
* The Chinese will continue to rebuff the Barisan Nasional (BN) if the ruling coalition refuses to implement reforms that will see a fairer distribution of power for the economically-powerful community, according to a recent Merdeka Center survey.
* According to the synopsis of the poll, conducted by a Malaysian research house between June 27 and July 25, it was found that while Chinese voters were quickly moving away from ethnic-based politics, their political mindset continues to be severely hampered by their anger with the BN government over being treated unfairly and ignored in national policies.
To that effect, 70 per cent of the community now agree that a two-party system was better than the country's present political makeup, largely due to the inability of the ruling party to address long-standing issues, namely that of unequal treatment of the races.
Those polled also expressed disgust and high scepticism at the ruling party's penchant for spouting sweet-sounding promises to woo the non-Malay vote during elections, a trend that was evident during the country's last two by-elections.
Act 3 Scene 1
Introduce the infamous antagonist in his well-rehearesed role as villain
Ibrahim Ali tells Soi Lek not to be a Chinese warrior
on August 17th, TMI
Perkasa chief Datuk Ibrahim Ali jumped at the opportunity to jeer at Datuk Seri Dr Chua Soi Lek today, mocking him for failing to impress the Chinese electorate despite his attempts to emulate DAP's Lim Kit Siang and act like a "Chinese warrior".
"I am not surprised only nine per cent of Chinese voters support Dr Chua. Reason – his pornographic CD.
"The Chinese have moral values," he told The Malaysian Insider in a statement today.
He criticised Dr Chua for trying hard to regain Chinese support by "playing up sensitive issues" and accused him of trying to be seen as a "Chinese warrior".
"Dr Chua thinks that by doing so, the Chinese will forget his sex video. But he is doing more damage to the Chinese," he said.
Act 3, Scene 2
Portray MCA as possible Hero (???)
MCA desperate but unlikely to quit BN, say analysts
The apparent shift in the mindset of MCA as evidenced by its bold call for economic liberalisation shows that it is desperate for political survival, say analysts.
One even believes that the party may leave Barisan Nasional as a result.
"There is a definite possibility of that (quitting the BN), although it would depend on the results of the next general election," said Ong Kian Ming, University College Sedaya International (UCSI) political analyst.
"The same goes for MIC and Gerakan. If they continue to be bullied by Umno, they might just leave."
However, several others were sceptical about MCA taking a bow from the coalition.
"Almost all of them (MCA leaders) have government positions," said James Chin, political analyst at Monash University Kuala Lumpur.
He added that if these leaders pulled out of the BN, they would have to concede their positions as well.
"The role of the MCA is to provide a Chinese voice in the government," Chin told FMT, adding that if the party were to leave BN, then it would have no place in Malaysian politics.
UIA law professor Abdul Aziz Bari said it was unlikely that MCA would leave the coalition, or even survive if they do.
Act 4
The Assault Begins
Umno-MCA war: Utusan begins assault on MCA
In an apparent retaliation against MCA and its president, Utusan published stinging articles with venomous headlines like "MCA's demands are ungrateful", "Don't play with fire" and a half-page column urging the Chinese party to tow the line.
There was also an article seemingly aimed at fanning racial sentiments when it attacked Chua's statement yesterday that MCA will have no qualms sharing similar stance with the DAP for the benefit of the electorate.
No space was given to Chinese voices on the issue.
In the column entitled 'Hormati sepakatan sedia ada' (Respect the current pact), the writer dismissed the demands by MCA and its readiness to stand on the same ground as the DAP as "immature". She also described the DAP as rogues who are disrespectful of the Malays.
There was also a clear intention to drive a wedge between PAS and the DAP and instigating racial sentiments in the article when the writer said the Chinese-based party in Pakatan Rakyat is the stumbling block to PAS' Islamic state aspirations.
"Just look at the demands made by the Chinese Economic Congress. Among its demands is that the government gives licences to F class contractors based on merits and not race. Doesn't Chua Soi Lek know that the majority of F class contractors are Bumiputeras whose livelihoods depend on Chinese suppliers... in this context, who are the kings of the economy if not the Chinese?" wrote the writer.
Several parts of the column condemned the MCA and Chua for being "insensitive" to the "economic plight" of the Malays and also rebuked them for being unable to comprehend the idea of "just and equitable economic distribution".
Act 5, Scene 1
Drum rolls for more plot development as no one knows what will happen next because the truth is somewhere out there....
(CLICK HERE for X-files theme song)
Be sensitive to others, DPM tells MCA
on August 17th,
TheStar
MCA should be sensitive to the needs of other races in the country when it fights for the Chinese community, said Tan Sri Muhyiddin Yassin.
The Deputy Prime Minister said MCA and other Barisan Nasional component parties should take that into consideration so as not to cause any misunderstanding.
"In Barisan, we always take a similar stand on issues affecting all races.
"If it (MCA) wants to fight for the Chinese community, it must not touch on the interest of others, including the Malays," he said after launching the Federal Territory Skim Prihatin 1Malaysia here yesterday.
Muhyiddin was commenting on MCA president Datuk Seri Dr Chua Soi Lek's statement that the party would continue to fight for the Chinese community, even if its views were shared by the Opposition.
Muhyiddin said whether the MCA wanted to take a similar stand with the DAP was another matter but noted that its views must not lead to any misunderstanding.
He reminded the MCA that the unfair distribution of wealth had resulted in the 1969 racial riots.
"This has to be looked at in a larger context ... without a fair distribution, we saw what happened in 1969 and I hope it (unfair distribution) won't happen again.
Act 5, Scene 2
Zero hero puts on broken armor to fight supposed enemy
Muhyiddin's May 13 'boo' fails to spook MCA
on August 17th FMT
With the gates of hell having opened, and the Chinese community celebrating the Hungry Ghost Festival, Umno deputy president Muhyiddin Yassin's attempt to raise the May 13 spectre has failed to send a chill down MCA's spine.
On the contrary, the move had incurred the wrath of the Chinese party and earned the Barisan Nasional second-in-command a reprimand.
Stopping short of describing him as someone trapped in antiquity, MCA president Dr Chua Soi Lek reminded Muhyiddin that much had changed since 1969.
"MCA is disappointed with the deputy prime minister and Umno deputy president for raising the spectre of the May 13 incident," he said in a statement today.
"The socio-economic condition in Malaysia today is totally different from 1969 as Malaysians are capable of having rational discussions without beating the racial war drum," he added.
Muhyiddin had warned the BN component party not to step out of line when the MCA-organised Chinese Economic Congress called on Prime Minister Najib Tun Razak's administration to open up the economy to more non-Malay participation.
The deputy prime minister said the demand could be seen as a challenge to the position of the Malays in the country, and could fuel their anger.
Act 5, Scene 3
Zero hero acts with moral courage (*coughs coughs*)

Soi Lek disappointed in Muhyiddin, says no need for war drums
Datuk Seri Dr Chua Soi Lek said today that he was disappointed with Tan Sri Muhyiddin Yassin for using the May 13 incident to warn the MCA against undermining Barisan Nasional (BN) when fighting for the Chinese community.
He added that there was no need to beat the
"racial war drum"
because Malaysians were now more mature, adding that what MCA was asking for was not at the expense of other communities.
So far, it has been one boring drama played by only two sides. Why is there SO MUCH FOCUS on MCA and the Chinese??? Hmmm......
Whatever it is, I regard this as a Grade C flick because of the unconvincing acting and use of worn-out scripts!
So how do you think this unconvincing drama will end?
If you have time, do read:
a) My post on
Down with Race Cards! Play Fairly!!
b) Thomas Lee Seng Hock's article on
The Racial Time Bomb is ticking fast!
Do leave a comment to share your views and thoughts. Thanks! Have a lovely evening!
Posted: 17 Aug 2010 05:53 AM PDT
It has been a pretty tiring day for me. In fact everyday has become a pretty tiring day for me these days. Ever since I joined this business partnership, I'm perpetually tired.
I woke up this morning to the sounds of my car dying on me just as I was about to send the boys to school. The bloody car refused to crank and after some unsuccessful attempts at trying to get it started, I told the boys to start walking to school cos they weren't going to be chauffeur driven today.
Of course that elicited a round of grumbling from them about how far school was. And no, their school really isn't that far away. It's just a short 10 minute walk but kids being kids, they grumbled no doubt.
Since the mechanic wasn't open, I had to wait till round 9.30am then take that 10 minute walk myself to his shop and get one of his men to help me out. Suffice to say he got the car working and it cost me a small fortune to fix it. Good hard earned money down the drain ... siggghhh ...
No doubt I can claim the repairs but owning your own company and claiming from yourself somehow doesn't feel quite right ... LOL! I just hope the car doesn't act up again cos I skipped my running session today. I was too disheartened by the car incident to run. I didn't even bother searching for that
wholesale
t-shirt printing company I was looking for. All I did was head upstairs and continued sleeping until it was time to head to the mechanics.
I really need to take a holiday one of these days. I've been working like crazy the past four months and coupled with the daily running I do every morning, that by the time I get home in the evenings I'm all exhausted. All I can do is just take my bath, have dinner, surf for a little while and by 10pm, I'm practically falling asleep. I don't even have the energy to watch TV.
I remember back when I was working on my own from home, I had loads more time on my hands and wasn't this tired or stressed out by days end. Of course I didn't have to worry about staff and office stuff back then. It was just me and myself. There's much more responsibility involved when you take your business to a slightly bigger level.
I suppose once things really settle down and the staff that I have can work more independently I would be able to breathe a little bit easier and the stress and exhaustion levels would go down ... at least I hope it will. I also hope that by the end of the year, we would have made enough profits for me to edge nearer to my dream of driving that beemer :D
.
Struggling For A Hope: Video in Burmese about Myanmar migrant workers in Phuket, Thailand
Posted: 17 Aug 2010 05:51 AM PDT
Walk Walk At Empire Shopping Gallery, Subang Jaya
Posted: 17 Aug 2010 05:34 AM PDT
After coming to Petaling Jaya/Kuala Lumpur here, I didn't really have time to move around the city or around where I live to check out the places. I have been like not at here for the past weekends and it's pretty hard to move around without a car. KTM and LRT station is far, the problem is going there. I haven't tried taking the public bus, Rapid KL yet, wonder is it the same like my Penang's Rapid Penang or not. I like to take the public bus in Penang because the bus stand was just right in front of my house and the buses come like very frequently, I am not sure about here.
So last week, after class, my lovely housemate, Ju Siong from Ipoh drove us around to buy stuff. We wanted to go to Sunway Pyramid and to the laundry but without any reason, we went to Empire Shopping Gallery which is somewhere new to walk and check it out.
The shopping mall is pretty new and there's still many shop haven't open yet. Located near to Subang Parade and I don't know want how to describe the location, it's small but it's cool. There's many nice shops selling not very low price stuffs. Although I hardly afford stuffs at there but I feel like walking at there because of the new-ness and not very crowded. I like malls that are not super crowded like Mid Valley Megamall or Sunway Pyramid in the weekend. It's an ocean of people during weekend at there. Big city, WOW.
Went to check out the toilet of course. Haha. A good toilet is not all about the design, it's about the cleaniness and the available of tissue at the WC area. =D LOL. Do you realise that Malaysian's toilet doesn't like to give people tissue paper? Sucks right.
I found Material, a Muji-copycat at there too. This store is so much smaller compare to the one in Queenbay Mall, Penang though.
Walked around the whole mall, nothing much to see, no cinema and we went into pet shop to see dogs. Haha. I realised that in Penang, there's no pet shop in the shopping mall but they do have here. Cool. Can see dogs and puppys, but no pet snake.
After seeing dogs, taking photos of the cute little dog, we waited Han Tek, housemate from Penang, to do his haircut at those RM13 quickcut shop and I want to tell you something, the quickcut was so not quick. Luckily I had my haircut in Penang. Woo.
Small mall but cool place. Hopefully there's a cinema!
Posted: 17 Aug 2010 05:39 AM PDT
THE convention included the division I am in, Sepanggar. This is what my boss said, and more. Bernama tone it down quite a bit here. The local press was more 'truthful' (read: reporting word for word) in their coverage of the event. I have said this before, and I will say it again here. Upko has often been labelled as the opposition within BN. Well, the simple truth is, Upko is acting based on what the people want. What is best for the people. And mind you, proud of it..... (by the way, the theme of our convention is Transformasi Melalui Tindakan)
UPKO REMINDS BN
PENAMPANG Sabah – Raising matters that need the attention of the country's leadership is the responsibility of every citizen and should not be seen as going against the government, said United Pasokmomogun Kadazandusun Murut Organisation (Upko) president Bernard Dompok.
Dompok said this was what Upko stood for and while the Barisan Nasional (BN) coalition had proven to be a good government, the people wanted to see policies and programmes set out were fulfilled.
"What we are saying today is that, all the things or issues we are talking about, could be overcome faster. So, we in Upko are also helping to tell the BN to find long-term solutions to the problems, issues that we feel should be resolved by the BN and government," he said during the Upko Zone C Convention (Kota Kinabalu, Penampang, Putatan and Sepanggar) here, Sunday.
He said Upko's existence was to support good government policies and while the loyalty towards the coalition might have been tested following the slowness in addressing state issues that were close to the bumiputeras' hearts, it did not mean that any ultimatum was given.
Earlier, Upko division leaders again took the opportunity to voice out dissatisfaction over power-sharing among BN component parties in Sabah, and unresolved state issues like illegal immigrants and the sabotage policy.
"BN should resolve basic issues to strengthen the BN itself. . .But we don't give ultimatum, we are here.
"We have always been loyal to BN for more than a decade, and we feel we must do our part as responsible citizens of this country and explain to the leadership of this country how we feel about the issues, how it should be settled, this is what we have been doing all this time.
"We are not that big a voice, but I think it is clear in the ears of our friends, what we meant," Dompok told reporters later.
He also said that while Prime Minister Najib Abdul Razak was sincere in his concept of 1Malaysia, what concerned him was whether Najib would be allowed by those surrounding him to do the tasks that he was required to do.
"This is from my heart, it's how I feel, the Prime Minister is sincere in his concept of 1Malaysia: People First, Performance Now, but I'm not so sure whether his party will allow him to do it.
"I think this is one of the things that we will have to point out to the leadership of this country. We must have a Malaysia in which everyone feels they are Malaysians and that there is nobody less. All feel the same, that we are one," he said, adding that he had spoken to Najib about this.
About the dissatisfaction voiced by Upko division leaders Sunday, especially towards the 'big brother' in BN, Umno, he said this was a common feeling among most component parties in BN.
"There is no denying that there is a feeling, it varies from one party to another, but there is a feeling," he added. - Bernama


Minority faiths protest in Islamic Indonesia to the right to religious freedom
Posted: 17 Aug 2010 05:10 AM PDT
(
Jakarta
) While the left, right and
f-ing stupid
slug it out in NY over the Islamic mosque, YMCA, minority faiths in Islamic Indonesia protested in their hundreds to be allowed to be able to practice their faith free from religious persecution.
You see, unlike the West where Muslims cite human rights in which to follow their faith, in Indonesia, gangs of Islamic thugs have been going around burning down churches and mosques belonging to minority Islamic sects. Not for them the adage that 'Islam is a religion of peace'. No, to them, Islam is the only religion, and as such others faiths have no right to exist.
Somebody remind me again
which country
the current President of the United States lived in from the ages of 6 to 10? Makes you wonder about why he defends the right of Muslims to build a mosque in NY. Hat tip:
Eye On The world
The Tolerant Pose by Andrew C. McCarthy
Posted: 17 Aug 2010 05:25 AM PDT
Non-Muslims are barred from entering the cities of Mecca and Medina — not merely barred from building synagogues or churches, but barred, period, because their infidel feet are deemed unfit to touch the ground. This is not an al-Qaeda principle. Nor is it an "Islamist" principle. It is Islam, pure and simple.
"Truly the pagans are unclean," instructs the Koran's Sura 9:28, "so let them not . . . approach the Sacred Mosque." This injunction — and there are plenty of similar ones in Islam's scriptures — is enforced vigorously not by jihadist terrorists but by the Saudi government. And it is enforced not because of some eccentric sense of Saudi nationalism. The only law of Saudi Arabia is sharia, the law of Islam.
As Sunni scholarly commentary in the version of the Koran officially produced by the Saudi government explains, only Muslims are sufficiently "strict in cleanliness, as well as in purity of mind and heart, so that their word can be relied upon." Thus, only they may enter the holy cities. Authoritative Shiite teaching is even more bracing. As Iraq's "moderate" Ayatollah Ali Sistani — probably the world's most influential Shiite cleric — has explained, the touching of non-Muslims is discouraged, because they are considered to be in the same "unclean" category as "urine, feces, semen, dead bodies, blood, dogs, pigs, alcoholic liquors, and the sweat of an animal who persistently eats [unclean things]."
These teachings are worth bearing in mind as we listen to the staunch defenses of religious liberty that have suddenly become so fashionable among proponents of the Cordoba Initiative, a planned $100 million Islamic center and mosque to be built on the hallowed ground where remains of the nearly 3,000 Americans killed by Muslim terrorists on 9/11
continue to be found
. The most prominent proponent of the project, President Obama, was in high fashion Friday night, as one would expect at a White House gala in observance of Ramadan. "This is America," he intoned, "and our commitment to religious freedom must be unshakable."
The president's commitment is to a vacant abstraction, not to actual liberty. If his resolve to defend religious freedom were truly unshakable, the last thing he would endorse is the construction of a gigantic monument to intolerance in a place where bigots devastated a city they have repeatedly targeted because of the pluralism and freedom it symbolizes. You can't aspire to religious freedom by turning a blind eye to the reality of sharia.
Saudi Arabia, the country from which 15 of the 19 9/11 hijackers hailed, abides no pluralism or religious freedom. Sure, the Saudis will tell you they allow Christians, Jews, and other non-Muslims to visit their country, which is awfully big of them. Still, the regime
prohibits
these infidels from polluting the kingdom with their Bibles, crucifixes, and Stars of David.
Mosque proponents like the Manhattan Institute's Josh Barro
scoff
at discomfiting comparisons between religious liberty in the United States and in Saudi Arabia. For them, the prospect of a mosque at Ground Zero is our "opportunity to show how we are better than Saudis." That misses the point in two ways. First, we don't need to show that we are better than the Saudis. We permit thousands of Muslim houses of worship in our nation, Muslims are celebrated in our public life, and our military has done more to protect and defend Muslims — including in Saudi Arabia — than any fighting force in history. Every objective person already knows that, and anybody who purports to need convincing will never be convinced.
Second and more significant, the comparison of what is permitted in Manhattan and what is permitted in Mecca is not about the Saudis: It is about Islam. Saudi Arabia does not have any law but sharia. Non-Muslims are discriminated against in the kingdom, not because that's how the Saudis want it. They are discriminated against because that is how the Koran says it must be.
Sura 9:29, the verse of the Koran that immediately follows the commandment to exclude non-Muslims from holy sites, instructs: "Fight those who believe not in Allah nor the last day, nor hold that forbidden which hath been forbidden by Allah and His Messenger, nor acknowledge the Religion of Truth, from among the people of the Book [i.e., Jews and Christians], until they pay the jizya with willing submission, and feel themselves subdued."
The jizya is a poll-tax imposed on dhimmis. Those are non-Muslims permitted to live in Islamic territories. The concept is that all the world will eventually be under the thumb of sharia authorities, with dhimmis tolerated so long as they accept their subordinate legal and social status ("and feel themselves subdued"). The alternative for dhimmis is war or death.
Nevertheless, Muslims understand that this global mission cannot be completed in a day. In an Islamic country like Saudi Arabia, where they are in a position to impose sharia in full, that is exactly what they do. In other places, the degree of imposition depends on relative Islamic strength, and it increases as that strength increases. Thus, the standard Muslim position on "Palestine," where Islamic strength is growing but not yet dominant: Muslims are to be permitted to live freely within the Jewish state, but all Jews must be purged from Palestinian territories. Again, that's not an al-Qaeda position; it's the mainstream Islamic view. To the extent there is a mainstream dissenting view, it is that the Jewish state should be annihilated immediately — not that the two sides should live in reciprocally tolerant harmony.
In the United States, there is no threat to religious liberty . . . except where there are high concentrations of Muslims. Not high concentrations of al-Qaeda sympathizers — high concentrations of Muslims. As Muslims have flocked to Dearborn, Mich., for example, Henry Ford's hometown has become
infamous
for its support of Hezbollah. Recently, four Christian missionaries were arrested by Dearborn police for the crime of handing out copies of St. John's gospel on a public street outside an Arab festival. The police called it disturbing the peace. But the peace was disturbed only due to the foreboding sense that Muslims might take riotous offense, because sharia forbids the preaching of religions other than Islam.
In Minneapolis, where thousands of Somalis have settled, taxpayers are being forced to support sharia-compliant mortgages and at least one Islamic charter school. Meantime, taxi drivers refuse to ferry passengers suspected of carrying alcohol, and a student in need of a dog's assistance for medical reasons was driven from school due to threats from Muslim students against him and the animal — because sharia regards canines as unclean.
This aggression is a deliberate strategy, called "voluntary apartheid." The idea, as explained by influential Sunni cleric Yusuf Qaradawi (the Muslim Brotherhood's spiritual guide), counsels that Muslims in the West must push political leaders to indulge what he claims is their "right to live according to our faith — ideologically, legislatively, and ethically." It is what imam Feisal Rauf means when he urges America to become more sharia-friendly by allowing "religious communities more leeway to judge among themselves, according to their laws."
This is not the promotion of religious liberty. In America, President Obama observed, religious liberty welcomes "people of all faiths." Contemporary Islam, by contrast, is counseling supremacism. It rips at our seams, demanding that Americans accept parallel Islamic societies, because Muslims must reject the mores of non-Islamic societies.
This same thinking undergirds Islam's rejection of freedom of conscience, including the Koran's prescription, in Sura 4:89, of the death penalty for those who renounce their Islamic faith ("They would have you disbelieve as they themselves have disbelieved, so that you may be all like alike. Do not befriend them. . . . If they desert you seize them and put them to death wherever you find them.") Again, this is not an al-Qaeda doctrine. As the scholar Ibn Warraq
observes
, it is the interpretation shared by all classical schools of Muslim jurisprudence.
Moreover, the same theory that considers every Muslim to be a Muslim forever — whether he wants to be one or not — analogously holds that if a given inch of land has ever been under Islamic domain, it is Islam's property in perpetuity. There is a reason Islamic maps of Palestine do not reflect the existence of Israel and that Spain is called al-Andalus.
There are Muslims who want to change this, Muslims who want to evolve their faith into the light of ecumenical tolerance, Muslims who crave true religious liberty and reject sharia's repression. These reformist Muslims face a daunting challenge, however. The power and money in the Islamic community is in the grip of the supremacists who pressure Muslims to resist assimilating in America.
It is a challenge that the president — if he actually had an "unshakable" commitment to religious freedom — could help the reformers try to surmount. No one credibly questions the legal right of Muslim landowners to use their property in any lawful fashion. Legality is an irrelevant issue, even if the back-tracking Obama now wants to pretend it is the only one he was really talking about on Friday night. The question here is propriety.
This president, uniquely, could have framed that question in the right way. He could have called on Muslims who claim to be moderate to reject Hamas, Hezbollah, and al-Qaeda explicitly, by name and without equivocation. He could have called for them to support freedom of conscience, to support the right of Muslims to leave the faith. He could have called for Muslims to reject the second-class citizenship to which sharia condemns women and non-Muslims. He could have demanded that they accept the right of homosexuals to live without fear of persecution. He could have called for a declaration that sharia is a matter of private contemplation that has no place in the formation of public policy.
If the Ground Zero mosque were understood as standing for those values, it would be a monument worth having: A testament to the rise of a uniquely American Islam that stands foursquare against the hate-filled ideology we're fighting, an Islam for which Americans would be proud to fight. But that's not in the cards for a president whose idea of a symbolic gesture is a bow to the Saudi king and an open door to the Muslim Brotherhood.
The president may not have noticed, but the commitment of the Saudis and the Muslim Brotherhood to religious intolerance is utterly unshakable.
National Review