---
Najib Terkena Cacar Balik Dari Hanoi
Posted: 31 Oct 2010 10:05 AM PDT
P
M dinasihatkan berehat selepas tanda awal cacar
KUALA LUMPUR: Perdana Menteri, Datuk Seri Najib Razak dinasihatkan agar berehat di kediaman dan mengelakkan daripada menghadiri semua majlis rasmi berikutan rawatan perubatan selepas terdapat simptom penyakit cacar.
Penasihat media beliau, Datuk Seri Jalaludin Bahaudin, dalam kenyataan kepada Bernama menyatakan bahawa Perdana Menteri mula merasa kurang sihat dan kemudian didapati ada ruam panas, sakit otot dan sendi pada hari terakhir Sidang Kemuncak Asean ke-17 dan berkaitan di Hanoi, Vietnam selama tiga hari.
"Setibanya di Subang (Selangor) hari ini, beliau menunjukkan ada tanda-tanda awal menghidapi penyakit cacar dan dengan segera mendapat rawatan.
Oleh kerana ubat diberikan awal, Perdana Menteri menunjukkan respon yang baik," katanya sambil menambah doktor peribadi Najib menasihatkan Perdana Menteri berehat di kediaman dan mengelak daripada menghadiri semua majlis awam dan rasmi.

"Perdana Menteri memohon maaf atas segala kesulitan," katanya. - BERNAMA

Ulasan GB

Baru "sikit" saja tu dicuit Tuhan, tanda peringatan bahawa kita bernama manusia ini semunya di dalam genggamannya.


Perubahan Status Pengundi Tentera, SPR Diminta Beri Penjelasan
Posted: 31 Oct 2010 08:30 AM PDT
P
AS Dakwa SPR Tidak ikut Peraturan Ubah Status Pengundi Isteri Tentera
KEPALA BATAS: PAS Pulau Pinang mendakwa Suruhanjaya Pilihan Raya (SPR) telah mengubah status pengundi awam isteri tentera di negeri ini kepada pengundi tidak hadir (pengundi Pos) untuk Pilihan Raya Umum ke-13 tanpa mengikut peraturan dalam pindaan 2002 dalam Seksyen 2(b).
Setiausaha Perhubungan Pas Negeri Mohd Fadzil Kemi berkata di bawah Seksyen 2(b) isteri tentera diberi pilihan sama ada mahu mendaftar sebagai pengundi pos atau pengundi awam bagi sesuatu kawasan.
"Dalam situasi ini seramai 630 isteri tentera telah didaftarkan sebagai pengundi pos bagi kawasan Dewan Undangan Negeri (DUN) Telok Ayer Tawar, sebahagian daripada mereka merupakan pengundi baru dan sebahagian lagi yang telah berdaftar.
"Kami mahu SPR memberi penjelasan terperinci berhubung pertambahan bilangan pengundi yang berlaku secara mendadak ini, jumlah ini diperolehi untuk tempoh semakan bermula dari 27 Okt lepas hingga 2 Nov depan," katanya pada sidang media di sini Ahad.

Mohd Fadzil yang juga Timbalan Penolong pengarah Jabatan Pilihan Raya Pas Negeri juga mendakwa SPR tidak memaklumkan kepada isteri-isteri tentera terbabit mengenai pertukaran status pengundian mereka.

Ditanya sama ada PAS akan membuat laporan polis Mohd Fadzil berkata: "Kita akan dapatkan nasihat dan pandangan dari peguam". -BERNAMA

Undi Pos Batu Sapi Bermula Esok
Posted: 31 Oct 2010 07:45 AM PDT
1
615 Pengundi Pos PRK Batu Sapi Akan Mula Mengundi Isnin
SANDAKAN: Seramai 1,615 pengundi pos bagi pilihan raya kecil Parlimen Batu Sapi akan mula mengundi esok hingga Rabu ini, menurut Pengurus Pilihan raya Batu Sapi Mohd Hamsan Awang Supaan.
Beliau berkata pengundi pos itu membabitkan anggota Polis DiRaja Malaysia, Pasukan Gerakan Am (PGA), Tentera Laut DiRaja Malaysia (TLDM) dan petugas Suruhanjaya Pilihan Raya (SPR).
Katanya anggota polis akan mengundi di Ibu Pejabat Polis Sandakan, anggota PGA di ibu pejabat PGA di Karamunting Selasa ini dan TLDM di Taman Samudera Jalan Labuk pada Rabu ini.
Petugas SPR pula boleh mengundi pada bila-bila masa mulai esok hingga Rabu ini, katanya kepada pemberita selepas pengeluran kertas undi pos dan penyemakan oleh wakil parti yang bertanding di Dewan Masyarakat Sandakan di sini hari ini.

Menurut beliau sejak penamaan calon Selasa lepas, tiada insiden yang tidak diingini berlaku dan pihaknya telah bersiap sedia sepenuhnya untuk menunggu hari mengundi.


Mohd Hamsan berkata semua kertas undi pos akan dimasukkan di peti undi utama di Dewan Masyarakat Sandakan dan hanya akan dikira selepas pukul 5 petang, Khamis ini.

Sementara itu, kertas undi bagi pemilih biasa berjumlah 24,047 keping juga tiba di Dewan Masyarakat Sandakan petang tadi untuk proses penyemakan oleh wakil parti yang bertanding.

Pilihan Raya Kecil Batu Sapi menyaksikan pertandingan tiga penjuru membabitkan calon Barisan Nasional (BN) Datin Linda Tsen Thau Lin, Datuk Yong Teck Lee (Parti Maju Sabah) dan Ansari Abdullah (Parti Keadilan Rakyat).BERNAMA


MCA, you running dog, leave BN now! Umno says no need Chinese votes!!
Posted: 31 Oct 2010 07:39 AM PDT
Samy Vellu: 70 Umno seats at risk without non-Malay support
By G. Manimaran and Melissa Chi
October 30, 2010
SUNGAI SIPUT, Oct 30 – Datuk Seri S Samy Vellu has warned Umno that it cannot win at least 70 federal seats without the support of non-Malays in the next general election, contradicting the opinion of a Malay leader.
The MIC president's angry reaction came after Titiwangsa Umno's acting chief Datuk Johari Abdul Ghani said the dominant party in Barisan Nasional (BN) did not need the support of Chinese and Indian voters.
"How can he say the Umno does not need Chinese and Indian support. Without Chinese and Indians support BN cannot win in almost 70 constituencies," said the former Sungai Siput MP (picture), who had also highlighted the fact that he had won the seat in 1990 due to the support of Malay voters.
The former Works Minister said Johari was insensitive, adding the Umno leader should not be a politician in the first place.
"In fact, Indians votes will be crucial for BN in the next GE," he told reporters here.
During a speech at a private function broadcasted on YouTube.com, Johari was reported as saying that Titiwangsa Umno does not need Chinese and Indian votes if 70 per cent of the voters are Malays.
MCA President Datuk Seri Dr Chua Soi Lek had also demanded the Titiwangsa Umno leader to retire from politics.
Several other Umno leaders, especially from the Federal Territory, had agreed that Johari's comment can affect support from Chinese and Indian voters toward BN in the future.
They said this meant that BN will find it difficult to win areas where non-Malay voters make up to about 20 to 30 per cent of the electorate.
They had also admitted that not all Malay voters will vote for BN or Umno as the Malay votes are now divided between Umno, PAS and PKR.
"The Indians are returning to BN, so do not underestimate their strength and support for BN. He is causing major upset to the PM's new political culture of uniting all races behind BN.
"We don't need this kind of politicians who think that BN can win with just the Malay votes. I'm shocked to know that someone within BN could utter such remarks," Samy Vellu said.
The MIC president is slated to hand over the party to his deputy Datuk G. Palanivel next January after he was widely blamed for the party's losses in Election 2008.
Privately, most non-Malay leaders in the BN say chauvinism among some Umno leaders was the reason for the defeat in Election 2008.
Despite a majority of Malay voters in Titiwangsa, it together with all other federal seats in the Federal Territory fell into the hands of Pakatan Rakyat in Election 2008.
The BN lost four states and its customary two-thirds parliamentary in Election 2008, pushing then prime minister Tun Abdullah Ahmad Badawi to hand over the coalition to his deputy Datuk Seri Najib Razak.
Najib took office in April 2009 with his 1 Malaysia policy to retain and regain support for the coalition that has ruled the country since Merdeka in 1957 when it was known as the Alliance.
The BN is facing two by-elections, the Galas state seat and the Batu Sapi federal seat, on November 4 as Najib seeks to revive the coalition ahead of snap polls expected next year.
This is the video that shows the true colours of Umno! Umno has never been keen in getting the support of Chinese and Indian voters, much less in serving them!
This posting includes an audio/video/photo media file: Download Now
If you dare not even ask, write or try, you will get nothing
Posted: 31 Oct 2010 07:16 AM PDT
Those who dare to fail miserably can achieve greatly. John F. Kennedy
I salute you and admire you Mr Castro. You became a great leader because of that kind of courage. Just read this letter -
A letter written by the 14-year-old Castro to U.S. President Franklin D. Roosevelt, expressing admiration and asking for a $10 bill. In the letter Castro claims to be "twelve years old" and writes, "If you like, give me a t…en dollar bill green American, because never, I have not seen a ten dollar bill," signing the letter, "Thank you very much. Good by [sic]. [But I like you more because you dare to write although your English was not perfect.]
Your friend,
Fidel Castro."  (Source Wikipedia)
If U.S. President Franklin D. Roosevelt never replied it is his fault. If he even made an arrangement that all the letters addsessed to him were to be replied even by a junior clerk, who knows… Castro would have an attachment, admiration and love for US presidents and USA.
 have a feeling that the above letter was published to run him down. But I think it is not a shame or crime but it shows the COURAGE of Castro. 
Samantha Reed Smith
(June 29, 1972 – August 25, 1985) was an American schoolgirl and child actress from Manchester, Maine, who became famous in the Cold War-era United States and Soviet Union. In 1982, Smith wrote a letter to the newly appo…inted Soviet Communist Party General Secretary Yuri Andropov, and received a personal reply which included a personal invitation to visit the Soviet Union, which she accepted. Smith attracted extensive media attention in both countries as a "Goodwill Ambassador", and became known as "America's Youngest Ambassador" .
If look at the above two children writing to the American President and Soviet leader, we can see that even the Communist leader is better than US President in PR.
Let's read her wonderful letter_
Dear Mr. Andropov,
My name is Samantha Smith. I am ten years old. Congratulations on your new job. I have been worrying about Russia and the United States getting into a nuclear war. Are you going to vote to …have a war or not? If you aren't please tell me how you are going to help to not have a war. This question you do not have to answer, but I would like to know why you want to conquer the world or at least our country. God made the world for us to live together in peace and not to fight.
Sincerely,
Samantha Smith
Dear Samantha,
I received your letter, which is like many others that have reached me recently from your country and from other countries around the world.
It seems to me – I can tell by your letter – that you are a courageous and honest gi…rl, resembling Becky, the friend of Tom Sawyer in the famous book of your compatriot Mark Twain. This book is well known and loved in our country by all boys and girls.
You write that you are anxious about whether there will be a nuclear war between our two countries. And you ask are we doing anything so that war will not break out.
Your question is the most important of those that every thinking man can pose. I will reply to you seriously and honestly.
Yes, Samantha, we in the Soviet Union are trying to do everything so that there will not be war on Earth. This is what every Soviet man wants. This is what the great founder of our state, Vladimir Lenin, taught us.
Soviet people well know what a terrible thing war is. Forty-two years ago, Nazi Germany, which strove for supremacy over the whole world, attacked our country, burned and destroyed many thousands of our towns and villages, killed millions of Soviet men, women and children.
In that war, which ended with our victory, we were in alliance with the United States: together we fought for the liberation of many people from the Nazi invaders. I hope that you know about this from your history lessons in school. And today we want very much to live in peace, to trade and cooperate with all our neighbors on this earth—with those far away and those near by. And certainly with such a great country as the United States of America.
In America and in our country there are nuclear weapons—terrible weapons that can kill millions of people in an instant. But we do not want them to be ever used. That's precisely why the Soviet Union solemnly declared throughout the entire world that never—never—will it use nuclear weapons first against any country. In general we propose to discontinue further production of them and to proceed to the abolition of all the stockpiles on Earth.
It seems to me that this is a sufficient answer to your second question: 'Why do you want to wage war against the whole world or at least the United States?' We want nothing of the kind. No one in our country– neither workers, peasants, writers nor doctors, neither grown-ups nor children, nor members of the government–want either a big or 'little' war.
We want peace—there is something that we are occupied with: growing wheat, building and inventing, writing books and flying into space. We want peace for ourselves and for all peoples of the planet. For our children and for you, Samantha.
I invite you, if your parents will let you, to come to our country, the best time being this summer. You will find out about our country, meet with your contemporaries, visit an international children's camp – 'Artek' – on the sea. And see for yourself: in the Soviet Union, everyone is for peace and friendship among peoples.
Thank you for your letter. I wish you all the best in your young life.
Y. Andropov
Bravo Soviet Leaders. Here is her stamp.
Last 30 yrs ago, I wrote a letter from Mandalay to Former Malaysian PM Tunku Abdul Rahman. Of course about 2-3 yrs after the Samantha Smith's story. I was surprized to get the reply letter from his organization's DG, Dato' Ahmad Noordin. That PERKIM and later RISEAP DG later recognized the incidence and God willing, he offered me a job in Malaysia.
And 25 yrs ago, we just arrived Malaysia. I sent an Eid Card to the PM Datuk Sri Dr M.. I was rewarded with the TWO Hari Raya cards. One from PM and another from DPM. I am sure those two great leaders were very busy and could not attend or …ready the few hundred thousands of those greeting cards. BUT I AM HAPPY TO REALIZED THAT both of them showed that they care. May be the partime temporary staff sent back all the cards. Although I never sent the card to DPM, his PR was very good, any way, he tried to find out who sent cards to PM and he arranged that one of his staff send the cards to PM admirers. Bravo, no wonder a lot of citizens loved him.
I hope TDM would not get offended. As the foreigners, we love respect and try to build bridges of friendship with ALL the leaders of Malaysia.
I even sent an email to the very powerful VIP SIL who could not get the love and support of the majourity citizens YET. I even wrote that I sent 3 letters, one Eid card and one get well soon card when he fell down from the horse. All of the…m had gone through the black hole. I even try to teach him (actually he is million of times smarter than me) about how DSAI got the good PR by sending Hari Raya cards to me who even never send to him in the first place. I believe that one of his office staff got the letter. I know he never like me because I am posting articles against his FIL.
JUDGE NOT THOSE WHO TRY & FAIL.
JUDGE THOSE WHO FAIL TO TRY.
FEAR NOT THY LIFE SHOULD COME TO AN END, BUT RATHER
FEAR THAT IT SHALL NEVER HAVE A BEGINNING.
…WE'D NOT MAKE THE SAME MISTAKES OVER & OVER AGAIN
WITHOUT PROFITING FROM THE LESSONS THAT THEY MIGHT TEACH US.
IF IT WERE NOT TRUE, WE'D OBSERVE MORE CLOSELY THE MISTAKES
WHICH OTHER PEOPLE MAKE & PROFIT FROM THEM.
THE ONLY MAN WHO MAKES NO MISTAKES IS THE MAN
WHO NEVER DOES ANYTHING. And that is the BIGGEST MISTAKE ever possible in the world.
See More
TQ Kay for reading this boring long posting with almost never ending comments. I wish to encourage my children, friends and others to DARE TO WRITE to the leaders. Most of them are shy, looking down on their selves. Castro's letter end with… "BY" , wrongly spelt, many looked down on him BUT I LIKE and admire him. My postings are also full of mistakes but I am not competing the English essays. Just want to "SHARE" my ideas, thoughts and experiences etc. At the end of that letter to Tunku Abd Rahman, I wrote a paragraph in Malay. I was not shy that although a dr, I wrote the letter like a Kg student. I wrote above that Malay paragraph that there was no one who could teach me Malay. I learned those from the cover of biscuit tins, Milo bottles that were imported fro Malaysia. I tried to decuphered from the English/ Malay labels. BUT that lousy Malay paragraph pulled the heart of the greatmen, former PM and his DG. When I wrote another 'farewell' letter to that DG, he search my place and told me NOT TO GO BACK BURMA as he had decided to offer me a job. (I know that all these are impossible without God's approval. But we must dare to try. See Kay's husband came to Singapore and now in Australia. May be two of you are better than me as I am stuck here.
See More
Undi Pos Bagi PRK Galas Sudah Bermula Hari Ini
Posted: 31 Oct 2010 07:00 AM PDT
G
alas: Pengundi Pos Mula Mengundi AhadGambar:
Pengawal Keselamatan, Noordin Mat,57, mebuang undinya di Pejabat Tanah dan Jajahan Gua Musang di sini, hari ini.
GUA MUSANG - Seramai 127 pengundi pos membabitkan anggota polis dan 50 petugas Suruhanjaya Pilihan Raya (SPR), yang bertugas semasa pilihan raya kecil Dewan Undangan Negeri (DUN) Galas, akan mengundi mulai Ahad.
Timbalan Setiausaha SPR Datuk Noordin Che Ngah berkata anggota polis akan mengundi di Ibu Pejabat Polis Daerah Gua Musang, Isnin ini manakala petugas SPR akan berbuat demikian hari ini, di Bilik Gerakan Pejabat Tanah dan Jajahan Gua Musang di sini.
Kedua-dua proses pengundian akan bermula pukul 9 pagi hingga 5 petang.
Bercakap kepada pemberita selepas mengeluarkan kertas undi pos kepada dua pihak terbabit di Bilik Gerakan Pejabat Tanah dan Jajahan Gua Musang hari ini, Noordin berkata semua kertas undi itu akan dikira bersama-sama kertas undi lain selepas pukul 5 petang hari pengundian 4 Nov ini.

"Semua kertas undi (pos) akan ditempatkan di Bilik Kebal di Bilik Gerakan Pejabat Tanah dan Jajahan Gua Musang dan dikawal polis," katanya.

Pilihan raya kecil itu diadakan berikutan kematian penyandangnya, Chek Hashim Sulaima daripada PAS, yang meninggal dunia pada 27 Sept lalu.

Calon BN, Abdul Aziz Yusoff, 49, akan berhadapan calon PAS Dr Zulkefli Mohamed, 44, pada pertandingan satu lawan satu 4 Nov ini.

Mengenai 50 pengundi pos kalangan petugas SPR yang mungkin menjadi persoalan, beliau berkata mereka adalah pengundi berdaftar di DUN Galas yang telah memohon untuk mengundi sebagai pengundi pos kerana bertugas pada hari mengundi Khamis depan.

Dalam perkembangan berkaitan, Noordin berkata proses berkempen yang memasuki hari kelima hari ini setakat ini berjalan lancar kecuali tindakan Parti Kedilan Rakyat (PKR) dan DAP yang menaikkan bendera masing-masing, dan telahpun diturunkan pasukan pemantau SPR.

Berhubung dakwaan PAS wujud pengundi hantu pada pilihan raya kecil ini, beliau berkata dakwaan itu tidak benar.

Noordin berkata SPR memerlukan masa antara tiga hingga lima bulan bagi mengesahkan status pengundi sesuatu kawasan dan setelah itu nama mereka akan dipamerkan untuk bantahan. -- BERNAMA


[Bergambar] Detik-detik Ansari Jatuh Ke Laut Sulu
Posted: 31 Oct 2010 09:10 AM PDT
B
atu Sapi: Detik-Detik Ansari Terjatuh Ke Dalam Laut Sulu!!
Inilah detik-detik yang mencemaskan seketika kem Pakatan Rakyat apabila titi yang menghubungkan jalan utama dengan rumah salah seorang penduduk di Batu Sapi tiba-tiba runtuh sekelip mata!
Menteri Besar Selangor, Khalid Ibrahim yang berada di hadapan Ansari bernasib baik tidak terjatuh sama kerana beliau telah sampai di rumah penduduk tersebut.
Saksikan setik-detik mencemaskan ini hingga memaksa Ansari dirawat sebagai pesakit luar di Hospital Sandakan, semalam.

Titi tiba-tiba mula roboh. Ansari (berkopiah, berbaju Melayu ungu) dan empat yang lain menggelongsor ke dalam laut.



Penyokong Pakatan Rakyat mula memegant tangan Ansari bagi menariknya ke atas sambil dibantu rakannya yang terjatuh di bawah



Beberapa penduduk yang kelihatan terserempak dengan kejadian itu segera memberi bantuan dari titi utama untuk membawa Ansari ke rumah penduduk



Ansari akhirnya diselamatkan menggunakan tangga yang segera dibawa oleh petugas parti yang berada berhampiran dengan tempat titi roboh. Menteri Besar Selangor, Khalid Ibrahim (berbaju Melayu biru), memerhatikan dari rumah penduduk



Ansari akhirnya berjaya dibawa ke atas dan ditenangkan penduduk dan penyokong Pakatan Rakyat. Tidak lama selepas itu, dia bersama empat yang lain dibawa ke Hospital Sandakan untuk menerima rawatan pesakit luar. Beginilah nasib rakyat Sabah menggadai nyawa demi mencari sesuap nasi. Rakyat Sabah tidak mendapat pembelaan sewajarnya dari rejim Barisan Najis selama Sabah menyertai Persekutuan Malaysia, 47 tahun lalu!! -jalanpulang

Sakit bahu tidak halang Ansari berkempen

CALON Parti Keadilan Rakyat (PKR), Ansari Abdullah, 56, dipilih untuk merampas kerusi Parlimen Batu Sapi pada 4 November ini. Ansari bersemangat meneruskan perjuangan walaupun terpaksa menggunakan anduh akibat terjatuh ke laut buat kali kedua, petang kelmarin.

Apakah janji yang anda tawarkan kepada pengundi?

Saya berjanji akan menyampaikan keluhan rakyat di sini ke Dewan Rakyat tanpa mengira agama, bangsa dan kedudukan. Saya juga akan membela rakyat daripada berterusan jadi mangsa penindasan pelbagai pihak dan pemimpin tidak bertanggungjawab selain akan berusaha menuntut pembangunan di kawasan ini mengikut keperluan dan kemampuan semua.

Bagaimana dengan aspek sosioekonomi?

Saya merancang pelbagai program meningkatkan ekonomi rakyat selain memastikan pelajar luar bandar menikmati kemudahan terbaik bagi meningkatkan tahap pendidikan mereka. Saya cuba mengurangkan kemiskinan dan gejala sosial serta berkhidmat penuh dedikasi tanpa pilih kasih.

Anda dikatakan terkena sumpahan pihak tertentu apabila dua kali terjatuh ke dalam laut, Rabu dan Jumaat lalu?

Siapa kata saya kena sumpah? Kalau orang BN atau SAPP kata saya kena sumpah, siapa yang sumpah? Jangan bohong rakyat, semua berlaku bukan kehendak kita, Allah SWT yang tentukan. Bukan kehendak saya jatuh ke dalam laut dua kali. Jangan sebut saya jatuh, yang jatuh ialah jeti dan pelantar pejalan kaki itu.

Bagaimana dengan kecederaan anda?

Alhamdulillah, sebaik saja ditarik naik ke pelantar, jentera pilihan raya parti terus membawa saya ke hospital di bandar. Saya buat x-ray, Alhamdulillah doktor mengesahkan tiada retak tulang. Cuma bahu sakit sebab masa pelantar jatuh, saya berpaut pada pelantar itu. Kemudian saya dapat rawatan tabib, tiga kali dia cuba masukkan semula urat bahu kanan yang terseliuh.

Dengan rasa sakit itu, adakah anda akan meneruskan kempen?

Ya, sudah tentu. Berjuang tetap berjuang. Jangan fikir bahu saya sakit, saya mesti menyerah kalah di Parlimen Batu Sapi. -BH


Ulasan GB

Semalam GB sudah ulas kes Ansari jatuh je laut ini. Petikan:



Ramai yang mentertawakan calon PR yag jatuh ke laut. Dan banyak pula andaian-andaian nakal ekoran dari peristiwa itu. Ada yang menyatakan suwehnya nasib Ansari.

Apakah rahsia di sebalik kejadian tersebut lansung tidak diteroka dan dibaca.

Ansari bakal kalah kali ini. GB juga turut menerimanya. Tetapi jangan tersekat di situ cuma.

Namun daripada peristiwa dua kali jatuh ke laut, ia adalah petunjuk besar dari Ilahi bahawa orang yang bernama Ansari ini perlu "dibenamkan" di dalam laut Sabah - bermaksud Ansari perlu bergelumang dengan rakyat Sabah. Benar-benar bergelumang sehingga dua kali berada di lautan rakyat.

Kemudian Ansari bangkit dari lautan rakyat itu - dengan penuh sedar dan keinsafan bahawa rakyat Sabah memang perlukan pembelaannya. Hanya Ansari yang mampu membawa perubahan. Dan hanya Ansari dipilih Tuhan untuk dijatuhkan ke dalam laut Sabah itu.

Kedua, orang yang bersama dengan Ansari ketika itu ialah MB Selangor, Tan Sri Khalid Ibrahim. Apakah petunjuk dari peristiwa itu? Nasib Ansari akan mengikuti apa yang telah dilalui Khalid. Khalid kalah di Ijok di dalam pilihanraya kecil. Dihina, dicaci, ditohmah dan pelbagai lagi. Tetapi kemudiannya beliau menang besar di Ijok dan menang juga di Parlimen. Diangkat menjadi Menteri Besar Selangor. Ya, Ansari akan menerima nasib yang serupa dengannya.

Pemerhatian GB:

Ansari bakal Ketua Menteri Sabah satu hari nanti.





Orang yang menganggap "suwey"nya nasib Ansari itulah sebenarnya orang yang akan ditimpa suwey nanti.


Posted: 31 Oct 2010 05:41 AM PDT
You gotta love Robin Williams........Even if he's nuts! Leave it to Robin Williams to come up with the perfect plan. What we need now is for our UN Ambassador to stand up and repeat this message.:-)
Thanks to Mr. Krishnan who sent me this post.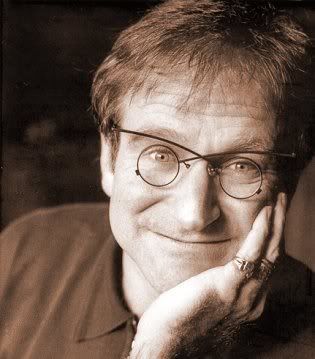 Robin Williams' plan...(Hard to argue with this logic!)
'I see a lot of people yelling for peace but I have not heard of a plan for peace. So, here's one plan.'
1) 'The US, UK , CANADA and AUSTRALIA will apologize to the world for our 'interference' in their affairs, past & present. You know, Hitler, Mussolini, Stalin, Tojo, Noriega, Milosevic, Hussein, and the rest of those 'good 'ole' boys', we will never 'interfere' again.
2) We will withdraw our troops from all over the world, starting with Germany , South Korea , the Middle East, and the Philippines . They don't want us there. We would station troops at our borders. No one allowed sneaking through holes in the fence.
3) All illegal aliens have 90 days to get their affairs together and leave. We'll give them a free trip home. After 90 days the remainder will be gathered up and deported immediately, regardless of whom or where they are from. They're illegal!!! France will welcome them.
4) All future visitors will be thoroughly checked and limited to 90 days unless given a special permit!!!! No one from a terrorist nation will be allowed in. If you don't like it there, change it yourself and don't hide here. Asylum would never be available to anyone. We don't need any more cab drivers or 7-11 cashiers.
5) No foreign 'students' over age 21. The older ones are the bombers. If they don't attend classes, they get a 'D' and it's back home baby.
6) The US, UK , CANADA and AUSTRALIA will make a strong effort to become self-sufficient energy wise. This will include developing non-polluting sources of energy but will require a temporary drilling of oil in the Alaskan wilderness. The caribou will have to cope for a while.
7) Offer Saudi Arabia and other oil producing countries $10 a barrel for their oil. If they don't like it, we go someplace else. They can go somewhere else to sell their production. (About a week of the wells filling up the storage sites would be enough.)
8) If there is a famine or other natural catastrophe in the world, we will not 'interfere..' They can pray to Allah or whomever, for seeds, rain, cement or whatever they need. Besides most of what we give them is stolen or given to the army.. The people who need it most get very little, if anything.
9) Ship the UN Headquarters to an isolated island someplace. We don't need the spies and fair weather friends here. Besides, the building would make a good homeless shelter or lockup for illegal aliens.
10) All Americans must go to charm and beauty school. That way, no one can call us 'Ugly Americans' any longer. The Language we speak is ENGLISH...learn it...or LEAVE. Now, isn't that a winner of a plan?
The Statue of Liberty is no longer saying 'Give me your tired, your poor, your huddled masses..' She's got a baseball bat and she's yelling, 'you want a piece of me?' '
If you agree with the above, forward it to friends...If not, and I would be amazed if you DELETED it!!
17 Ditahan Di Hotel PD Kerana Pesta Dadah
Posted: 31 Oct 2010 05:32 AM PDT
P
esta dadah': 17 ditahan di sebuah bilik hotel di PD
PORT DICKSON, 31 Okt — Polis menahan sembilan wanita dan lapan lelaki yang sedang leka berpesta di sebuah bilik hotel di sini awal pagi ini selepas ujian mendapati semua mereka positif menggunakan dadah.
Ketua Polis Daerah Port Dickson Supt Baljeet Singh berkata semua mereka yang berumur dari belasan tahun hingga sekitar 30-an itu ditahan pada kira-kira pukul 3.15 pagi selepas polis menerima aduan daripada penghuni hotel yang lain mengenai bunyi bising di bilik itu.
"Siasatan awal polis mendapati kumpulan lelaki dan wanita itu masuk ke hotel berkenaan semalam dan kebanyakan mereka berasal dari luar Negeri Sembilan," katanya ketika dihubungi di sini.
Beliau berkata semua yang ditahan itu kini direman selama dua hari bagi membantu siasatan yang dijalankan mengikut Seksyen 15 (1) (a) kerana kesalahan mengambil dadah. — Bernama


Wang Ihsan : Tiada Sebab Untuk Tunduk kepada UMNO - Guan Eng
Posted: 31 Oct 2010 04:10 AM PDT
W
ang ihsan: Kerajaan negeri tak akan tunduk tekanan Umno, kata Lim
TASEK GELUGOR, 31 Okt — Kerajaan Pulau Pinang akan terus memberi sumbangan wang penghargaan kepada warga emas dan waris warga emas yang meninggal dunia selagi Pakatan Rakyat memerintah negeri itu.
"Selaku kerajaan negeri yang bertanggungjawab di Pulau Pinang, kami tetap berpendirian tidak akan tunduk kepada mana-mana tekanan dan usaha mana-mana pihak yang mahu menggagalkan usaha membantu dan membela nasib warga emas dan mereka yang tidak mendapat pembelaan sewajarnya," kata Ketua Menteri Lim Guan Eng hari ini.
Lim (gambar) berkata, inisiatif kerajaan negeri bagi menghargai warga emas berusia 60 tahun dan juga waris kepada warga emas yang meninggal dunia adalah bagi mengiktiraf golongan warga emas di Pulau Pinang.
Beliau juga berkata, oleh kerana kepimpinan kerajaan terdahulu gagal untuk menobatkan warga emas sebagai sesuatu yang amat berharga bagi mereka dan apabila usaha diambil kerajaan Pakatan Rakyat (PR) Pulau Pinang mendapat sokongan rakyat, tindakan menggagalakan program ini dilakukan oleh sesetengah pihak yang cemburu dan iri hati.

"Telah beberapa kali kita menjelaskan bahawa kerajaan negeri memperoleh lebihan RM88 juta bagi kali pertama pada 2008 dan lebihan sebanyak RM77 juta pula pada 2009 hasil perbelanjaan berhemah dan jimat cermat.

"Kerajaan negeri juga telah mendapat pengiktirafan dalam usaha menentang rasuah kerana pengurusan kewangan yang baik daripada Ketua Audit Negara buat kali kedua tahun ini," kata beliau pada majlis sumbangan RM1,000 seorang kepada 153 waris warga emas yang meninggal dunia, di Sungei Dua di sini pagi ini.

Sehubungan itu kata beliau, warga emas khususnya masyarakat Islam diharap tidak terpedaya dengan fitnah dilemparkan oleh sesetengah pihak tidak bertanggungjawab bagi melihat sokongan terhadap PR luntur dan terhakis.

Sebelum ini program penghargaan warga emas dengan sumbangan RM100 seorang oleh kerajaan negeri telah dipertikaikan oleh Umno Pulau Pinang apabila mereka mendakwa dana yang digunakan untuk menyalurkan wang tersebut datangnya dari punca yang tidak halal.

Rentetan daripada itu beberapa siri program memulangkan kembali wang pemberian kerajaan negeri turut diadakan di Penaga, Seberang Perai Utara, Bayan Baru dan Balik Pulau.

Pada 12 Oktober lalu pula, sejumlah besar warga emas dari Seberang Perai Utara telah menyatakan sokongan mereka terhadap kerajaan negeri apabila berhimpun di Dewan Haji Ahmad Badawi dan menyelar mereka yang telah diperdayakan oleh Umno Pulau Pinang agar memulangkan kembali wang penghargaan yang telah diterima.

Namun, tindakan yang telah diambil Umno Pulau Pinang bagi mengelirukan warga emas tidak mendapat sokongan apabila sebahagian besar warga emas masih lagi turun beramai-ramai untuk menerima wang sumbangan tersebut.

Pada 23 Oktober lalu, seramai 123 waris warga emas yang telah meninggal dunia turut menerima sumbangan kerajaan negeri dalam satu majlis diadakan di Yayasan Aman, Penanti.

Sejumlah RM123,000 telah disumbangkan sebagai menghargai jasa waris-waris yang menjaga dan menghargai ibu bapa mereka semasa hayat mereka masih ada.

Sementara itu sebanyak RM153,000 pula telah diberikan pada pagi ini kepada 153 penerima yang berada di Seberang Perai Utara.

Lim juga menyelar pemimpin pembangkang di Pulau Pinang yang membuat tuduhan tidak berasas ke atas kerajaan negeri semata-mata untuk mendapat sokongan menjelang pilihan raya umum yang akan datang.

"Cuma yang mereka sering war-warkan ialah sekeping salinan surat ucapan terima kasih yang ditujukan kepada Kelab Lumba Kuda Pulau Pinang sebagai sumbangan dana untuk program Rakan Anti Kemiskinan (RAK) yang mana program RAK ini tidak ada kena-mengena langsung dengan program sumbangan dan penghargaan kepada warga emas.

Turut hadir dalam majlis tersebut ialah Penyelaras DUN Penaga, Rosidi Hussan yang juga merupakan Timbalan Pesuruhjaya PAS Pulau Pinang, Exco Kerajaan Negeri dan Pegawai Daerah Seberang Perai Utara, Hassan Mat Daud dan Pegawai Kewangan Negeri, Datuk Farizan Darus. -TMI


Isu RM250 : Hanya Saguhati Untuk Pulang Mengundi
Posted: 31 Oct 2010 03:00 AM PDT
P
AS Pertahan Habuan RM250
GUA MUSANG: PAS mempertahankan tindakan menawar habuan sehingga RM250 kepada 1,557 pengundi luar yang berdaftar di kawasan Dewan Undangan Negeri (DUN) Galas dan menyifatkan perbuatan itu sebagai amalan biasa bagi mana-mana parti politik termasuk Barisan Nasional (BN).
Penasihat Jentera Pilihan Raya PAS bagi DUN Galas, Datuk Wan Abdul Rahim Wan Abdullah berkata, tawaran habuan berkenaan bukan sesuatu yang pelik malah tidak kisah jika pengundi mahu mendapatkan habuan berkenaan daripada PAS dan juga BN.
"Perkara ini bukan baru kerana ia sudah menjadi amalan PAS sepanjang pilihan raya kecil dan pilihan raya umum dan ia juga tidak menjadi satu perkara pelik.
"Dan tidak ada sebarang sekatan kepada pengundi yang datang untuk mendapatkan daripada pihak kami, malah tidak menjadi syarat kami untuk sekat mereka untuk pergi kepada Umno dan MCA, kalau mereka pandai boleh dapat daripada tiga pihak iaitu PAS, Umno dan MCA," katanya di sini, Ahad.

Bagaimanapun Suruhanjaya Pilihan Raya (SPR) berkata habuan itu merupakan perbuatan sogokan dan menyalahi undang-undang di bawah Seksyen 10 Akta Kesalahan Pilihan Raya 1954 kerana pemberian wang berkenaan boleh disifatkan sebagai pemberian sogokan bagi tujuan membeli undi.

Namun tegasnya pemberian wang berkenaan sekadar saguhati bagi memudahkan perjalanan pengundi untuk pulang ke Galas bagi menunaikan tanggungjawab mereka sebagai pengundi berdaftar.

Ditanya sama ada PAS mengharapkan sokongan pengundi luar bagi memastikan kemenangan, Wan Abdul Rahim berkata: "Sudah menjadi tradisi PAS memang memberi tumpuan kepada pengundi luar kerana kebiasaannya pengundi luar adalah orang muda.

"Mereka ini faham dan mendapat banyak maklumat mengenai isu-isu semasa... jadi ciri-ciri ini lebih banyak memihak kepada PAS berbanding BN."

Ulasan GB

Laju jer Timbalan Pengerusi SPR menuduh ia sebagai sogokan politik bila PAS umumkan untuk membayar RM250 sebagai tambang untuk warga Kelantan pulang menunaikan tanggungjawab mengundi.

Sepatutnya SPR gembira dan berterima kasih kerana ini akan meramaikan mereka yang pulang mengundi.

Dan PAS pula tidak memaksa yang menerima wang itu supaya memangkah PAS.

Sikap Timbalan Pengerusi SPR, Wan Ahmad Wan Omar dan SPR seluruhnya amat meragukan di dalam PRK Galas ini kerana ia seolah-olah cuba mengurangkan jumlah pengundi yang keluar mengundi.

Hari mengundi ditetapkan di hari bekerja, kemudian kini resah bila Kelantan umumkan cuti pada hari mengundi dan lebih resah bila PAS umumkan akan berikan wang saguhati RM250 bagi warga luar yang balik mengundi.

Kita mahu tahu juga apa pasal SPR resah gelisah? Kalau tak ada apa-apa takkan tempua bersarang rendah.

Kita berharap ada sesuatu yang terbongkar nanti.




Lim Chong Eu leads to Syed Hussein Alatas, Fidel Castro, Robert Kennedy, DSAI, TAAB, Chandra Mustafa and UM
Posted: 31 Oct 2010 02:52 AM PDT
I saw Prof. Syed Hussein Alatas's picture while I was searching the biography of Dr Lim Chong Eu, who had served as the second Chief Minister, because his name included EU and many from Penang are related to Burmese MIGRANTS. But I found out that he is not related to Burma. His family tree shows his roots were in China and Singapore only.
So my search for Dr Lim Chong Eu leads me to Prof. S. H. Alatas and my knowledge about him leads me to the above personalities and Institutions.
Syed Hussein Alatas (September 17, 1928 – January 23, 2007) was a Malaysian academician, sociologist, founder of social science organizations, and former politician. He was once Vice-Chancellor of the University of Malaya in the 1980s, and formed the Parti Gerakan Rakyat Malaysia (Gerakan). Syed Hussein wrote several books on corruption, multi-racialism, imperialism, and intellectual captivity as part of the colonial, and post colonial, project, the most famous being The Myth of the Lazy Native. Source: Wikipedia
Please look at the pictures in the above slide show_
Robert Kennedy, the younger brother of President John F. Kennedy, once met Prof. Alatas but mixed up with Fidel Castro as their features were similar.
I had read that former DPM, DSAI and former PM,TAAB were his students. And Prof Alatas was the one who converted and chosen the name for Dr Chandra Mustafa.
He was a Towering Malaysian. He was said to be one of the architect who brought Gerakan into the fold of Alliance coalition government in 1972.
I know that he had a very good heart and willing to help others and had even introduced one Burmese Muslim doctor to the PM of that time. He was the person who decided to start tapping the brain drain of Burma. (I had advised him and he not only accepted my suggestion but replied a letter personally.)  The last time I saw him alive was at the funeral of U Kyaw Kyaw father of Dr Nay Aung Kyaw.
He was suffering from a malignant disease but while taking treatment for that malignant disease he suddenly got the Myocardial Infarct and passed away at his home.
Related Articles
MCA does not fight for Chinese, let alone justice! Shame on you, Soh Heng!
Posted: 31 Oct 2010 02:46 AM PDT
By Adib Zalkapli
October 31, 2010
Senator Heang told reporters in Galas that the Teoh Beng Hock case should not be brought to the Galas by-election campaign. — Picture by Choo Choy May
GUA MUSANG, Oct 31 — MCA's Datuk Heng Seai Kie played down the alleged assault on Soh Cher Hai the brother-in-law to the late Teoh Beng Hock, saying today that the case should not be brought to the Galas by-election campaign. 
The women, family and community development deputy minister said the group who was lobbying for her support for the formation of a royal commission to investigate Teoh's death should have arranged to meet her in Kuala Lumpur. 
"I welcome them to see me any time in my office in KL, but not necessary here in Galas, during by-election," said Heng in response to allegation that she had ignored the group. 
"Wait until they explain to me. I have not seen them and read the document," she said when asked if she was willing to support the group's demand. 
Heng claimed that the local MCA leadership had tried to arrange a meeting with the group today, but the invitation was turned down. 
Soh had arrived in Gua Musang yesterday with Teoh's sister Teoh Lee Lan and six other members of Malaysians for Beng Hock to lobby for the formation of a royal commission of enquiry to investigate the death of the political secretary to Selangor Executive Councillor Ean Yong Hian Wah. 
The 30-year-old Teoh was found dead on the 5th floor of Plaza Masalam last year after he was interrogated overnight in connection with suspected abuse of state funds by Selangor lawmakers. An inquest into his death will resume on November 4. 
The group was trying to approach Heng after an MCA rally when Soh was allegedly assaulted. 
Soh lodged a report at the Gua Musang police district headquarters soon after the incident and later went to hospital for treatment. 
He had claimed in his report that he was pushed to the ground by an MCA supporter which resulted in knee injury. 
Heng however dismissed the claims adding that she was shocked that the incident ended in a police report. 
"I was on my way out. It was raining. When it was too crowded there was some pushing, but without intention. So nobody has actually fell down to the ground," said Heng. 
"I didn't expect that it will end up in a police report and also they claimed that they will refer to the doctor for medical examination," she added.
My Oh My! This Heng is worse than Hee!
May the dead come and visit her! WUAHAHAHAH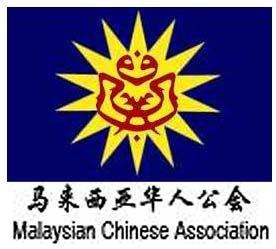 Adik Perempuan Teoh Beng Hock Ditahan, Undi Masyarakat Cina Akan Pergi Ke PAS
Posted: 31 Oct 2010 02:33 AM PDT
A
dik Teoh Beng Hock ditahan di Galas
Pihak polis menahan adik perempuan Teoh Beng Hock atas dakwaan terlibat dalam kempen pilihan raya kecil di Galas.
Supt Maszely Minhad daripada ibu pejabat polis daerah (IPD) Gua Musang dan beberapa pegawainya menahan Lee Lan dan tiga lagi anggota kumpulan 'Malaysians for Beng Hock' di Kampung Baru Gua Musang.
Kumpulan itu, yang tiba di Galas semalam bagi "mencari keadilan" atas kematian Teoh - pembantu kepada seorang pemimpin DAP - dipercayai mengedarkan risalah berhubung kes mangsa kematian dalam tahanan polis tengah hari tadi.
Malam semalam dilaporkan abang ipar Teoh Beng Hock mendakwa dirinya diserang ketika cuba mendekati Timbalan Menteri Wanita, Keluarga dan Pembangunan Masyarakat, di satu majlis di Gua Musang, Kelantan.

Soh Cher Hai, mendakwa dia ditolak dengan kasar dipercayai oleh ahli MCA sehingga terjatuh, apabila timbalan menteri itu enggan menemuinya untuk menyatakan sesuatu.

Cher Hai membuat laporan di IPD Gua Musang.

Tindakan-tindakan melampau tersebut dilihat akan memberikan impak negatif kepada BN di mana simpati masyarakat Cina terhadap mereka ekoran kekejaman polis itu akan menambahkan undi calon PAS di Galas.


Galas: 4 Pelajar Dibebaskan, SUHAKAM Selar Penahanan Mereka
Posted: 31 Oct 2010 01:02 AM PDT
S
uhakam: Hak siswa dicabul di Galas
Kesemua empat pelajar yang ditahan polis dalam kehangatan pilihan raya kecil Galas semalam dibebaskan lewat malam tadi setelah diambil keterangan oleh polis.
Mereka disambut dengan laungan takbir dan "student power" daripada kira-kira seramai 150 orang rakan mereka yang menunggu di luar balai berkenaan.
Kesemua empat orang pelajar berkenaan dibebaskan dengan jaminan polis selepas disiasat selama enam jam.
Para pelajar berkenaan disiasat berhubung risalah yang diedarkan kepada orang ramai dalam aktiviti mereka, kata pesuruhjaya Suruhanjaya Hak Asasi Manusia (Suhakam) Md Sha'ani Abdullah.

Md Sha'ani berkata, beliau hadir ke balai berkenaan pada jam enam petang semalam untuk membantu pelajar berkenaan.

"Mereka bukan budak sekolah terlanjut umur, kita kena ubah sikap dan pandangan yang ketinggalan zaman.

"(Saranan ini) termasuk (kepada) penguasa yang pastikan keamanan," kata Md Sha'ani.

Katanya, hak para pelajar tersebut telah dicabul apabila mereka ditahan sejak tengah hari lagi.

"Saya dengar sebab mereka ditahan (dan) saya pun gelak.

"Saya tengok risalah itu tidak menyokong mana-mana pihak, tapi bila letakkan dua haiwan politik (calon yang bertanding (dalam risalah), anda main politik," katanya.

Kesemua pelajar terbabit perlu melaporkan diri semula ke balai berkenaan pada 14 November depan. -mk


The Definitive Farting Classifications
Posted: 31 Oct 2010 12:40 AM PDT
StraightTalking wrote the following categories of Farts in response to my post on
WHAT THE FART?
. He has given me permission to post this....Enjoy this list and laugh your head off like I did! :-) Cheers!
DISHONEST FARTERS
Those who fart and then blame the dog
FOOLISH FARTERS
Those who keep their farts inside
PROMPT FARTERS
Those who always have a fart ready
MISERABLE FARTERS
Those who cannot fart
STRATEGIC FARTERS
Those who fart only when necessary
CLEVER FARTERS
Those who fart and cough at the same time
DISAPPOINTED FARTERS
Those whose farts do not emit odor
ACUTE FARTERS
Those whose fart smells indicate their recent diet
MEAN FARTERS
Those who fart in bed and shake covers over spouse
VAIN FARTERS
They who love the smell of their own farts
AMIABLE FARTERS
They who love the smell of others' farts
CONFIDENT FARTERS
They who let out really loud farts
SHY FARTERS
Those who let out silent farts
SCIENTIFIC FARTERS
Those who bottle their own farts
UNFORTUNATE FARTERS
Those who start to fart but poop instead
NERVOUS FARTERS
Those who stop in mid fart
HONEST FARTERS
Those who confess to the fart
JEALOUS FARTERS
Those who claim the farts of others
INSECURE FARTERS
Those who compare their fart quality to others
THE ULTIMATE FARTER
Those farters whose fart moves stationary objects
THE EMOTIONAL FARTER
Those who fart when they are in a bad mood.
Written by StraightTalking
Addendum by mws:
The Talkative/Responsive Farter
Those who fart in response to other farts
The Military Farter
Those whose farts go rat-tat-tat-tat-tat-tat-tat
The Musical Farter
Those whose farts remind you of songs
The Silently Toxic Farter
Those whose farts are silent and deadly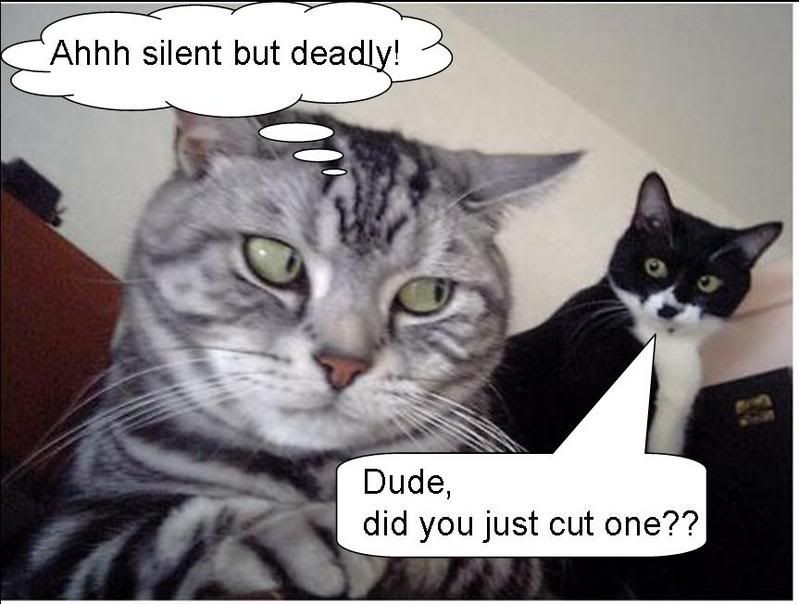 Please feel free to add to this list!!!
Have a fart-free/fart-filled day depending on your preferences LOL!! Cheers!
An interesting video summing up Turkey's crimes over the past century
Posted: 30 Oct 2010 10:52 PM PDT
This posting includes an audio/video/photo media file: Download Now
Seorang Pelajar IPT Dicekup Bersama Pemandu Lori Di Hotel
Posted: 30 Oct 2010 11:40 PM PDT
N
afsu Terbantut
PETALING JAYA – Demi nafsu, seorang pemandu lori sanggup menempuh perjalanan yang jauh dari Gerik Perak, semata-mata mahu memadu asrama bersama kekasih tercinta yang juga seorang pelajar di sebuah institusi pengajian tinggi (IPT) di Shah Alam.
Walau bagaimanapun, hasrat itu terbantut apabila bilik hotel mereka diserbu sepasukan pegawai Penguat kuasa Jabatan Agama Islam Selangor (Jais) dalam operasi bersepadu bersama Majlis Bandaraya Petaling Jaya (MBPJ) di PJS 8, semalam.
Terdahulu penguat kuasa terpaksa menunggu hampir 20 minit sebelum pasangan terbabit membuka pintu.
Hasil pemeriksaan mendapati kedua-dua pasangan terbabit tidak mempunyai ikatan yang sah dan dikenakan tindakan kerana disyaki berkhalwat.

Ketika disoal siasat gadis berkenaan memberi alasan mahu berehat selepas sehari suntuk berjalan sebelum dihantar pulang oleh kekasihnya.

Ketua Unit Tindakan Khas Jais Mohd Haffizi Mohd Roslan berkata, kedua-dua pasangan ditahan untuk siasatan lanjut.

Menurutnya pasangan itu akan menjalani tempoh jaminan dan ibu bapa mereka akan dipanggil untuk melengkapkan siasatan.

"Mereka akan dikenakan tindakan di bawah seksyen 29 (1) Enakmen jenayah syariah Selangor 9/95 kerana berdua-duaan tanpa ikatan sah.

Dalam serbuan lain di lokasi yang sama tiga lelaki dan enam wanita Islam berusia awal 20-an ditahan ketika bersukaria di sebuah kelab malam.

"Ketiga-tiga lelaki dikenakan kerana didapati minum minuman keras manakala wanita dikenakan tindakan kerana berpakaian tidak senonoh dan menjolok mata.

Katanya, kedua-dua wanita terbabit ditahan untuk diambil butiran diri dan akan dipanggil semula untuk sesi kaunseling yang dikendalikan oleh pihak Jais.

Tindakan diambil di bawah Seksyen 18 dan Sekysen 10 yang jika sabit kesalahan boleh didenda RM 3000, penjara dua tahun atau kedua-duanya sekali.


Khaled Abu Toameh asks why everyone is lying to PalArab 'refugees'
Posted: 30 Oct 2010 10:52 PM PDT
Khaled Abu Toameh
continues
his stellar series of articles in Hudson-NY, telling the truth that goes against all conventional wisdom of the Middle East:
The Palestinian Authority, like the rest of the Arab governments, has been lying to the refugees for decades, telling them that one day their dream of returning to their villages and towns, many of which no longer exist, would be fulfilled. Meanwhile, the refugees are continuing to live in harsh conditions in their UNRWA-administered camps in the West Bank, Gaza Strip, Jordan, Syria and Lebanon.
No Arab or Palestinian leader has ever dared to confront the refugees with the truth, namely that they are not going to move into Israel. On the contrary, Palestinian and Arab leaders continue to tell these people that they will go back to their former villages and towns. Arab and Palestinian governments are lying to the refugees because they want to avoid any responsibility toward their plight. The Arab governments hosting the refugees have done almost nothing to improve the living conditions of the refugees.
On the contrary, Palestinian refugees living in Syria, Lebanon and Jordan have long been subjected the victims of racism and other repressive and unjust measures and laws that deprive them even of basic rights. Governments such as Jordan receive a payment for each refugee, turning the refugees into nothing more than property, like stocks on Wall Street. Since its establishment in 1994, the Palestinian Authority has also done very little to help the refugees. In the West Bank, most of the international aid is being invested in major cities such as Ramallah, Nablus, Bethlehem and Jenin, as well as scores of villages.
UNRWA is also not offering a solution to the refugees. Instead, the UN agency is perpetuating the problem by creating new generations of refugees. UNRWA is in fact encouraging the refugees to stay where they are. For UNRWA, refugees are a gigantic UN jobs program, providing over 30,000 of them, costing over $1 billion USD a-year, or, according to separate sources, a third of all other UN regugee services combined.
The case of the Palestinian refugees is one of the most important issues in the Israeli-Arab conflict. It needs to be solved for once and for all -- and immediately. The refugees have the legitimate and moral right to continue dreaming about their original villages and towns. But the Arab and Palestinian governments do not have the right to continue lying to these people. The issue of the refugees can easily be solved if the entire international community, with the help of the Arab world, gets together to find a solution. Israel alone will never be able to solve the problem.
The refugees should be offered financial compensation or resettlement in Arab and other countries. Those who wish to move to a Palestinian state that is established alongside Israel in the future should not be denied that right. Arab countries should be urged to absorb Palestinian refugees. Western countries should also participate by taking some of the refugees and offering them a new life. Why not establish an international fund that would offer financial compensation to those who lost their homes and lands? And let us not forget that there are also hundreds of thousands of Jewish "refugees" who lost their properties in Arab countries.
The world needs to tell the Palestinian refugees that while they are entitled to many rights, they must forget about returning to Jaffa, Haifa and other places inside Israel. The issue of the Palestinian refugees can be solved only when a courageous Arab or Palestinian leader confronts them with the truth. As long as the refugees are being fed with false hopes, there can be no solution. Hat tip :
Elder of Ziyon
Wife-beating allowed under sharia law, UAE court rules
Posted: 30 Oct 2010 10:51 PM PDT
Judge upholds man's right to 'discipline' spouse as long as 'no marks are left', but says bruises proved he went too far
. Islamic sharia law allows a man to "discipline" his wife and children provided that he does not leave physical marks, according to a ruling by the supreme court in the
United Arab Emirates
.
The judgment was made in the case of a man who slapped and kicked his daughter and slapped his wife, injuring both slightly. But the federal court in Abu Dhabi, capital of the UAE, also said that their bruises were evidence that the father had abused his legal right. The case reported today by the Abu Dhabi paper The National, is likely to attract attention because of the large number of foreign expatriates living in the Gulf state, where there are
occasional prosecutions of westerners
as well as nationals for breaching public morality. Non-Muslims, however, will not appear before a sharia court.
Generally, the UAE has made progress in promoting women' a The court upheld the right of the unnamed man from Sharjah – one of the seven emirates – to beat his wife and children to "discipline" them after he had exhausted two other options: admonition and then abstaining from sleeping with his wife. Scholars differ on what constitutes "beating" but agree it must not be severe.
In the case of the wife, it was the degree of severity that put the man in breach of the law. But his daughter was 23, and therefore too old to be disciplined by her father, the court said. He claimed he did not mean to harm either of them.
The Sharjah court of first instance fined the father for abuse. The decision was upheld by Sharjah's court of appeals but he appealed against the verdict at the federal supreme court in Abu Dhabi.
"Although the [law] permits the husband to use his right [to discipline], he has to abide by the limits of this right," wrote chief justice Falah al-Hajeri in a ruling released on Sunday. "If the husband abuses this right to discipline, he cannot be exempted from punishment."
Jihad Hashim Brown, head of research at the Tabah Foundation, said: "It's unlawful in sharia – if taken in its entirety – to injure one's wife. It's unlawful to insult the dignity of one's wife. That is if we look at the tradition as a whole: the Qur'an, the hadith and writings of Islamic jurists."
Dr Ahmed al-Kubaisi, head of sharia studies at UAE University and Baghdad University, told the paper that under sharia, beating one's wife was an option to prevent the breakdown of the family. It should be used only as a substitute to resorting to the police. Dr Jassim al-Shamsi, dean of the college of law at UAE University, said love and respect were more important among husbands and wives than any discipline.
From the far left: The Guardian,