---
Posted: 05 Nov 2010 11:05 AM PDT
Is there an imaginary cutoff period when
offspring become accountable
for their own actions?
Is there some wonderful moment when
parents can become detached spectators in
the lives of their children and shrug,
'It's Their life,' and feel nothing?

When I was in my twenties,
I stood in a hospital corridor
waiting for doctors to put a few stitches
in my daughter's head and I asked,
'When do you stop worrying?'
The nurse said,
'When they get out of the accident stage..'
My Parents just smiled faintly
and said nothing.

When I was in my thirties,
I sat on a little chair in a classroom
and heard how one of my children
talked incessantly, disrupted the class,
and was headed for a career
making license plates.
As if to read my mind, a teacher said,
'Don't worry, they all go through this stage
and then you can sit back,
relax and enjoy them.'
My Parents just smiled faintly
and said nothing.

When I was in my forties,
I spent a lifetime waiting
for the phone to ring,
the cars to come home,
the front door to open.
A friend said,
'They're trying to find themselves.
'Don't worry!
In a few years, they'll be adults.
'They'll be off on their own
they'll be out of your hair'
My Parents just smiled faintly
And said nothing.

By the time I was 50,
I was sick & tired of being vulnerable.
I was still worrying over my children,
but there was a new wrinkle..
Even though they were on their own
I continued to anguish over their failures,
be tormented by their frustrations and
absorbed in their disappointments..
and there was nothing I could do about it.
My Parents just smiled faintly
and said nothing.

My friends said that
when my kids got married
I could stop worrying
and lead my own life.
I wanted to believe that,
but I was haunted by my parent's warm smiles
and their occasional,
'You look pale. Are you all right' ?
'Call me the minute you get home'.
Are you depressed about something?'

My friends said that
when I became a grandparent
that I would get to enjoy
the happy little voices yelling
Grandma! Papa!
But now I find that I worry
just as much about the little kids
as the big ones.
How can anyone cope
with all this Worry?

Can it be that parents are sentenced
to a lifetime of worry?
Is concern for one another
handed down like a torch
to blaze the trail of human frailties
and the fears of the unknown?
Is concern a curse or is it
a virtue that elevates us
to the highest form of earthly creation?

Recently, one of my own children
became quite irritable, saying to me,
'Where were you?
I've been calling for 3 days,
and no one answered
I was worried.'
I smiled a warm smile.
The torch has been passed.

PASS IT ON TO OTHER WONDERFUL PARENTS
(And also to your children... That's the fun part)

-Author Unknown-

Thanks to Angela who sent me this post.

Posted: 05 Nov 2010 08:58 AM PDT
Korean pop group f(x) members Sulli (main focus for this photo shoot), Victoria and Krystal are featured on High Cut [Kr] magazine in Calvin Klein clothings…
f(x), Calvin Klein, High Cut from YeinJee's Asian Blog
Obama will not get any coconut in India
Posted: 05 Nov 2010 08:49 AM PDT
I had a good laugh. I dont know about you people. However, the Indian Government was serious... dead serious. A few days ahead of Barack Obama's visit to Mumbai, the authority has removed all coconuts from the trees around the Gandhi Memorial Museum as to avoid one from falling on the US leader's head.
Such action was chided by some American media.
NY Daily News
said, "While President Obama may have taken one on the jaw in Tuesday's elections, officials in India are seeing to it he doesn't take one on the head during his upcoming visit..."
City officials in Mumbai have ordered the removal of all the coconuts from the trees around a museum dedicated to Gandhi for fear one could come loose and fall on the President's head.
CBSnews
also made fun of it, saying 'Obama's head is already swollen with problems, and the coconut is not a threat'.
Similarly,
Atlantic Wire
published a comment, "...Okay, so the Commonwealth Games held in New Delhi didn't go so well. Not to worry. When Obama visits India on Friday, all will be made right. Local officials don't want any screwups this time, so to make sure the appropriate areas are secure, they are removing coconuts from nearby trees. Why? They're worried, reports the BBC, that a coconut might fall on the president's head, killing him..."
I think if Obama plans a visit to Iraq or other Arab states, the host will have to consider other safety precaution to safeguard the US leader. However, knowing how good India is at winning the Americans, they are more than willing to paint their face white to impress him.
And what about his planned trip to Indonesia? Will Jakarta order the Merapi to stop erupting?
What would our leaders do if Obama comes to Kuala Lumpur? What extra measures do you think Najib and his team might take?
I just hope Malaysia will not play so many balls!
Posted: 05 Nov 2010 08:48 AM PDT
Ramai mungkin tidak mengenali S. Muthumani.Lelaki berketurunan Indian yang berumur 36 tahun dan mempunyai tiga orang anak merupakan seorang pemandu bas ekspress.Pada 29 Oktober 2010, beliau seperti biasa memandu sebuah bas ekspres dari Genting Highlands ke Kuala Lumpur. Apabila bas yang dipandu beliau sampai ke Genting Sempah, beliau tidak dapat mengawal basnya dan ia terbabas. Tujuh orang
Dari Mulut Penjaga Masjid Yang Tak Tersentuh Tsunami, 50 Orang Selamat
Posted: 05 Nov 2010 09:10 AM PDT
P
agi itu, sekitar pukul 10.00 WIB, langit Sikakap tampak mendung. Di luar rumah tanah tampak lanyah. Pepohonan dan rerumputan masih basah setelah diguyur hujan deras sepanjang malam. Sebentar lagi, sepertinya hujan deras bakal turun. Ya, membasuh duka Bumi Sikerei.
Di luar rumah, bau mayat menyengat. Aroma tak sedap menebar ditiup angin. Memang, hingga Jumat (29/10),
mayat masih bergelimpangan di pinggir jalan. Fikiran saya langsung terbayang ratusan warga Pagai Selatan yang bertahan di perbukitan, dalam kondisi hujan badai. Selain menahan lapar, dinginnya malam, mereka harus melawan penyakit yang kini menyerang.
Ternyata benar. Hujan deras mengguyur Sikakap. Tak hanya hujan, tapi juga badai. Di posko utama, para jurnalis dan relawan telah berkumpul. Seperti biasa, setiap pagi kami siap-siap menyisir desa terpencil yang belum terjamah bantuan. Pagi itu, tim relawan dan jurnalis hendak menuju Dusun Pasa Puat di Pagai Utara. Dusun itu, semua rumah hancur. Mujur, tidak ada korban jiwa.
Perjalanan menggunakan kapal kayu atau long boat. Kapal itu mampu memuat 12 orang dan sedikit logistik untuk pengungsi. Berapa menit berlayar, gelombang dua meter menghadang. Pelayaran pun dihentikan. Setelah menunggu sekitar satu jam, boat yang dinakhodai Dayat itu dilanjutkan selama dua jam pelayaran. Sepanjang perjalanan, boat nyaris karam karena dipenuhi air. Kami sampai di tujuan sekitar pukul 17.00 WIB.

Dari pantai, Dusun Pasa Puat sunyi senyap. Sedikit pun tidak terlihat tanda-tanda seperti sebuah kampung. Permukiman penduduk rata dengan tanah. Tak satu pun rumah warga yang berdiri. Semua tiarap. Hanya ada satu bangunan berdiri kokoh menghadap pantai. Ya, sebuah masjid. Penjaga masjid itu juga selamat. Zulfikar namanya.

Hari beranjak senja. Hujan belum juga reda. Zulfikar tampak bersiap menunaikan Solat Maghrib. Dalam obrolannya, pria berusia 40 tahun itu mengaku telah tingal di dusun itu sejak kecil. Sama dengan usia masjid itu yang berdiri sekitar tahun 1960 silam. "Ini masjid tertua di dusun kami. Bentuk masjid itu sudah tidak asli lagi, karena terus diperbaiki," ujar Zulfikar.

Zulfikar menceritakan, masjid ini sama sekali tidak tersentuh tsunami pada malam itu. Padahal, lokasinya tidak jauh dari pantai. Sedangkan rumah-rumah warga di sekitar masjid, rata dengan tanah. Masjid inilah yang menjadi tempat perlindungan masyarakat saat gelombang besar datang.

Seperti mukjizat, air laut hanya sampai di teras masjid. D luar masjid, Zulfikar melihat dengan mata kepala sendiri gelombang tsunami mencapai delapan meter. "Kami dalam masjid ada sekitar 50 orang, sedangkan warga yang lain telah menyelamatkan diri ke perbukitan yang berjarak satu kilometer dari masjid. Melihat masjid tidak kena sama sekali, kami merasa heran. Setelah itu kami sadar ini adalah kehendak Tuhan," jelas pria berjanggot itu.

Zulfikar dan 50 warga lainnya tidak henti-henti mengucap kebesaran Allah. Di luar masjid, tsunami terus menerjang sebanyak tiga gelombang. Tiada yang menduga, tsunami menghindar dari masjid. "Sepertinya, di masjid air terbelah, sehingga lantai masjid pun tidak basah sama sekali," kenangnya. - jkt4.www.jpnn.com

Artikel sebelum ini

Tsunami Di Mentawai: Hanya Masjid Terselamat


2 Lagi Kanak-kanak Dikhuatiri Lemas Di Alor Setar
Posted: 05 Nov 2010 08:00 AM PDT
D
ua lagi kanak-kanak dikhuatiri lemas di Alor SetarGambar:
Orang ramai melihat Pasukan Bomba dan Penyelamat serta pasukan Polis yang menjalankan operasi mencari dan menyelamat dua mangsa Nur Irshah Rosli, 9 dan Awwad Hakimi Rudaini, 7 kerana dikhuatiri lemas selepas terjatuh ke dalam tali air kira-kira pukul 12.30 tengah di Tanjung Bendahara dekat sini semalam.
Foto Bernama
ALOR SETAR - Dua kanak-kanak dikhuatiri lemas selepas terjatuh ke dalam tali air di kawasan sawah padi di Tanjung Bendahara di sini, tengah hari tadi.
Ketua Polis Daerah Kota Setar, ACP Abdul Ghafar Rajab berkata, dalam kejadian pukul 12.30 tengah hari itu, mangsa Nur Irshah Rosli, 9, dan rakannya Awwad Hakimi Rudaini, 7, dikatakan sedang bermain-main di kawasan sawah tersebut yang dipenuhi air.
Katanya semasa kejadian, ada beberapa orang lagi kanak-kanak bermain di kawasan itu.

"Kanak-kanak itu memberitahu selepas dua mangsa itu terjatuh ke dalam tali air, mereka dipercayai tersedut masuk ke dalam lubang yang dalam," katanya kepada Bernama hari ini.

Abdul Ghafar berkata, orang ramai gagal menyelamatkan mangsa kerana air terlalu deras dan kawasan tali air tersebut sangat berbahaya.

Sementara itu, bapa Nur Irshah, Rosli Ismail, 45, berkata, anak ketiga daripada empat beradik itu pada mulanya bermain bersama beberapa rakan di halaman rumahnya di Taman Sultan Abdul Halim, Tanjung Bendahara dekat sini.

Setengah jam kemudian beliau yang berada di rumah menerima panggilan daripada salah seorang anak lelakinya mengenai kejadian yang menimpa anaknya itu dan bergegas ke tempat kejadian, 500 meter dari kediamannya.

"Sejak awal lagi saya dah nasihat dia (mangsa) jangan pergi main jauh-jauh sebab takut berlaku perkara yang tidak diingini.

"Tiba-tiba saya dapat panggilan dari abang mangsa yang mengatakan Irshah lemas ketika bermain bersama rakan-rakan di tepi tali air yang mengalir deras," katanya.

Operasi mencari dan menyelamat dua kanak-kanak itu sedang giat dijalankan oleh polis dan bomba. Hadir sama di tempat kejadian adalah Menteri Perumahan dan Kerajaan Tempatan yang juga Anggota Parlimen Alor Setar Datuk Chor Chee Heung yang melawat dan mengucapkan takziah kepada keluarga mangsa.


Diculik, Dirogol & Diseksa Tanpa Diberikan Makanan Berhari-hari...
Posted: 05 Nov 2010 07:38 AM PDT
W
arga Nigeria dijel 3 tahun
SHAH ALAM – Tujuan seorang
wanita Filipina ke Malaysia untuk merancang perkahwinan, tetapi berakhir dengan detik ngeri setelah dia diculik, dibogelkan dan diseksa tanpa diberi makanan berhari-hari
.
Peristiwa itu pasti pahit dirasakan Sophia De Jesus Kobayashi, 45, tetapi Mahkamah Tinggi di sini, semalam memberi keadilan kepada lelaki yang melakukan jenayah itu ke atasnya.
Oparaugo Uchenna Samuel dari Nigeria dihukum penjara tiga tahun setelah mengaku bersalah menculik Sophia di Blok E, Mentari Court, Jalan PJS 8/9 Taman Sri Mentari, Petaling Jaya
.
Dia bersama seorang yang masih bebas melakukan perbuatan itu antara jam 5.20 petang, 12 Disember 2009 hingga jam 9.50 pagi, 17 Disember 2009.

Sementara itu, teman wanitanya, seorang gadis tempatan, Nurul Atika Baharuddin, 21, dan seorang pelajar kolej swasta, Khairun Azhan Mohammed Aziddin, 25, dihukum penjara enam bulan kerana tidak melaporkan kepada pihak berkuasa sedangkan mereka mengetahui penculikan itu.

Mengikut keterangan kes, Sophia diperdaya Uchenna Samuel dan seorang lelaki masih bebas yang menyamar sebagai 'Edmond Wax', seorang duda warganegara Amerika Syarikat.

Perkenalan mereka melalui Internet dan Edmond dikatakan merancang untuk mengahwini mangsa.

Mereka berdua mendorong Sophia datang ke Malaysia untuk berbincang mengenai perkahwinan itu sekaligus meraikan hari lahir duda terbabit.

Sophia dari Jepun tiba di Lapangan Terbang Antarabangsa Kuala Lumpur (KLIA) pada petang 12 Disember 2009 dan me-ngambil teksi ke rumah kejadian.

Mangsa dipelawa masuk dan bermulalah tragedi itu setelah dia diterpa lalu diikat kaki dan tangan serta mulutnya disumbat dengan satu bahan yang menyebabkannya pengsan.

Setelah sedar, mangsa dapati berada dalam bilik, diikat dengan keadaan berbogel dan tidak diberi makan empat hari, malah dipukul sekiranya meminta makan.

Lebih kejam mangsa dimarahi, ditendang dan diterajang sekiranya cuba melarikan diri serta diseksa dengan pisau panas sekiranya cuba melarikan diri.

Setelah beberapa hari mangsa dipengsankan lagi, tetapi akhirnya ditinggalkan di tepi jalan di Petaling Jaya dan ditemui orang awam yang kemudian membawanya ke hospital untuk rawatan.

Bagaimanapun barang berharga mangsa seperti telefon bimbit dan komputer riba dirampas.

Dalam pada itu, Nurul Atika dan Khairun Azhan mengetahui mangsa dikurung tetapi tidak bertindak melaporkannya kepada polis dan mereka berdua mengaku salah terhadap perbuatan itu.

Bagaimanapun memandangkan mereka berdua selama ini berada dalam tahanan reman, bermakna kedua-duanya bebas semalam setelah hakim memerintahkan pelaksanaan hukuman penjara bermula dari hari tangkapan.

Selama tempoh reman itu, Nurul Atika melahirkan seorang bayi di penjara hasil hubungannya dengan Uchenna Samuel.

Terdahulu, ketiga-tiga mereka masing-masing diwakili peguam, Muhammad Rafique Rashid Ali, Salim Bashir dan Abu Dzarr Ab Karim manakala pendakwaan dijalankan, Timbalan Pendakwa Raya, Ahmad Kamal Roslan. -SH


Share power with election losers and put term limit for top post to change the political culture of ASEAN countries
Posted: 05 Nov 2010 06:32 AM PDT
I am writing for the coming Myanmar Election (a day after tomorrow on 07.11.2010) after observing Malaysia's political scenario including opposition party election (DSAI's PKR) and sad to compare with the recently finished USA election and US politicians' maturity.
After Independence Burma enjoyed the democracy for a dozen of years. But infighting of PM U NU, U Ba Swe and U Kyaw Nein partly allow the General Ne Win to grasp the power. During General Ne Win's rule, many bright potential leaders like, M.I. Tin Oo, General Tin Oo (NLD), Dr Nyi Nyi, General Aung Gyi, General Kyaw Zaw were summarily dismissed and some were put into jail. We could see the removal of General Saw Maung, S2 General Ti Oo (helicopter accident) and General Khin Nyunt etc.
In Malaysia, 5 capable Deputies were believed to remove when they dare to compete or plot to compete the former PM. In MIC, Pathmanabam, Pandithan, Subranium etc were removed because they dare to compete Sami Value. In MCA, Chua Jui Min, Datuk Seri Ong Tee Keat, Lim Ah Lek etc were out when they lost. The culture of winners not only taking all but trying to totally kill off of the political life, social and economic status of the losers is widely practiced. So the losers have to retire from politics or jump to the opposition or need to form a new political party.
I hereby wish to state firmly that I am not implying that any one is wrong. NO ONE IS WRONG. The fault is in the system only. Because there is no TERM LIMIT, the top leader could stay forever as long as he could garner enough support from his party and elections.
Above could be understood because they are component parties of ruling coalition government. Just look at the opposition party PKR. I was said when the whole ABIM team withdraw when they were blocked and lost in the party election. They changed support to the government. Dr Chandra Muzafa, Jeffery Kitigan, other mid level leaders and now what will happen to Zaid Ibrahim?
We all know what happen to NLD and DASSK after they won the last election. General Ne Win took over power when PM U Nu's "Clean" faction of the AFPFL won in a landslide victory over the "Stable" faction led by U Ba Swe and U Kyaw Nyein. Here in Malaysia, after the opposition won five states in the last election, we witness political commotion immediately after the election results were announced and are still sadly continuing up to now. For all of them political fighting took the priority status over serving the people. Even the socio-economic problems were sometimes seemed to be ignored and both sides were seemed to be trying to exploit those for their political mileage.
TRUE COMPETITION spirit and just rules of USA and how the competitors were treated, not the winners take all but giving place for the talented leaders who dare to even compete with top leaders and LOST were AWARDED not like most of the other countries.
US politicians' maturity having a sporting and gentlemen spirit is actually because of their Term Limit for the Presidency. Because of two terms 5 yrs limit, there is no need for his deputy to try to sabotage him and the President is free from constantly watching his back.
And the most important thing is the US politicians' gentlemen behaviour of accepting the loss gracefully and immediate support given to the winners with a friendly gesture.
Most of us are stunned when Former President George Bush immediately invited the United States presidential election winner Barrack Obama to the White House for tea. We all are overwhelmed with joy when Obama and his former rival Mrs Clinton join hand to fight and win the election. When Obama offered her the Secretary of State, the two formed a competent and powerful team. Immediately after winning the election Obama, invited the opposing Republican Party leaders to work together. Now after losing some seats in the US Midterm Senate Elections 2010, John Boehner became the new Speaker of the House of Representatives immediately after the election results were announced.
Look at Obama Press Conference and Speech.  The war for the midterm elections is over and the map of the United States turned red as Democrats are one by one ousted from their position. Votes of discontent and anti-administration sentiments were registered in the ballot. When the dusk settled the Republicans took over control of the House and nearly took over the Senate as well.
The new House composition might include 192 Democrats and 243 Republicans. Democrats lost a total of 64 seats, one of the worst Democrat losses in history. The new Senate composition will now be composed of 52 Democrats and 47 Republicans, that is 7 Democrats losing seats in the Senate.
"The results of the election underscores for me that I've got to do a better job, just like everyone else in Washington," said Obama. When asked about who should be blamed for the Democrat's loss, Obama exclaimed, "As president, I take responsibility for that."
Share power with poll losers, P.V. Indiresan in The Hindu
Our political problems are on account of a winner-takes-all electoral system. Social development will get a boost if, instead of being managed by ministers and bureaucrats, it is collectively taken care of by winning politicians and their runners-up.
ELECTORAL REFORMS
The root of the problem is the way we practice democracy. Four hundred years ago, Francis Bacon argued that nothing should be accepted as true unless and until it can be verified by experiment. Our democratic experiment has evidently failed to prevent disorder in many parts of the country. Hence, by Baconian logic, our democracy has not working. Yet, we are not questioning it – in a rational scientific way. That is why we are in trouble.
Worse still, all the votes polled by the opposition are set to zero. The winner gets a munificent prize – power, glamour and these days, even lots of white money; the loser gets nothing but the stigma of failure. Then, should we be surprised if many losers are frustrated, or if they consider the system to be unfair? They may think that they are entitled to use unfair means to overthrow the government.
When in sport, the runner-up (at times even the person who comes third) is honoured publicly, why should we not do the same in politics, too? You cannot expect politicians to struggle for years, ingratiate themselves with hangers-on of top politicians, spend huge amounts of (black) money — and yet accept defeat gracefully. Can we change this unfairness? Why not give the loser a smaller share of what the winner gets? In sports, the winner has a monopoly over the championship but shares the prize money. In politics, the equivalent of championship victory is a seat in the legislature. Except for that, why should top-loser politicians not get a share in whatever the winners get?
Power is concentrated among ministers and in the bureaucracy. This system has failed in social development. It had failed in economic development, when power was concentrated among ministers and the bureaucracy. Why should we not decentralise social development and leave it to legislators and their important competitors?
Naturally, those in authority will resist relinquishing their power. Actually, the power ministers and bureaucrats wield is all about headaches and less about authority. What pleasure can one get running decrepit schools, hospitals, habitats and the like? Will ministers and bureaucrats not be better off, when they oversee and not manage the nitty-gritty of these institutions?
The government should consider decentralising the control of social institutions and confine itself to establishing and monitoring standards of performance. It should hand over the control of social development to legislators and also let the losers (the second or even the third) share that responsibility.
GOVERNANCE MODEL
Let schools, hospitals and habitats in each constituency be managed by a committee of, say, seven, comprising the legislator as chairperson (who also nominates three others), two from the party which comes second, and the person who comes third in the election. Can we decentralise even further — make the winner in the local polling booth(s) the chairperson?
Politicians — winners and losers — will have responsibilities to discharge; they will have to become more responsible. In particular, loser politicians cannot hope to achieve popularity by burning buses and schools.
Corruption? That is unlikely, with three well-informed competitors fighting the same tiny market. People will also demand that they provide better buses and better schools. We will have real competition.
Today, by taking an all-party delegation to Kashmir, the government is sharing power and glamour, too. Would that have been necessary if it had let opposition politicians share a little of the power the government wields? All this does not need any amendment of the Constitution; it needs only a change in political culture – any chief minister can do it and introduce true democracy!
(This is 286th in the Vision 2020 series. The previous article appeared on September 6.)
(The author is a former Director, IIT, Madras. Responses to indiresan@gmail.com and blfeedback@ thehindu.co.in)
May be I need to refer to my earlier posting, "Hare Vs Tortoise Race Version 4.3"
Our modern story still continues with the version 4…
The two famous competitors now become good friends appreciating each other's talents and special expertise.
They know their historically famous fable and wish to achieve a new height in glamour as the celebrities or icons by teaching the best lesson not only for the children but for the adults also.
They do some brainstorming together not as the opponents but as co-partners or team players. Both of them aim to stage the best stage-show on the world theatre with their last race that could be remembered for ever as a model best lesson for the whole world. So they discuss and plan to work together as a team to achieve the best world record.
The race starts with the hare carrying the tortoise on its back up to the riverbank. Then the tortoise takes over the leading role by carrying the hare on his back and swims across the river.
Once landed on the opposite bank, the hare takes his turn by carrying his partner tortoise and rushes to their ultimate designated point.
They both felt the ultimate pleasure and success with their combined team work achievement than their earlier races.
The lessons deducted from this version of the story:
Individual expertise and skills are good.
But the communicating skills and ability to work in a team spirit could yield better results.
Good leadership skill will be the icing on the cake.
Further lessons from this version 4 are_
Both of them never gave up after failures.
They never just compete again without analyzing the cause of their failures and both of them plan out the new strategy for the repeat competition.
In the real life scenario, when we fails, we need more than just working harder and putting in more blind efforts but needs to change strategy and try something different.
And the most important lesson is to stop wasting our resources by just jealously competing against a rival, co-workers, classmates, siblings, family members and neighbours etc and think about a team work to perform against a PROBLEM, the situation or destination and achieve the best for all.
And as the summary, I wish to advise my friends to read the following article / research report.
Power-sharing, Agency and Civil Conflict, Power-sharing Agreements, Negotiations and Peace Processes
Executive Summary
Power-sharing arrangements aim to reduce the risk of civil conflict by guaranteeing potentially warring parties a role in a country's government, thus lessening the stakes of political contestation. In this way, power-sharing reduces the risk that spoilers will resort to violence if they do not succeed in the process of democratic electoral contestation. While power-sharing can reduce the incentive of electoral losers to renege on their commitment to democracy, we argue that this depends on the nature of the relevant groups, as well as on the political institutions that are chosen. The degree to which power-sharing agreements are able to promote civil peace thus depends in part on the relative military capacity of the fighting parties, as well as on the potential role of 'spoilers'. The ideal environment for power-sharing to shape peace is when the sides are evenly balanced and the costs of war are relatively high. In contrast, when groups are less evenly matched and the costs of war low, power-sharing implies non-proportional distributions of power and positive incentives for spoilers. Under such conditions, power-sharing may increase rather than reduce the risk of civil conflict.
Related Articles
This posting includes an audio/video/photo media file: Download Now
Pasca Galas: BN Menang Tapi Tak Senang
Posted: 05 Nov 2010 06:36 AM PDT
B
N tidak boleh selesa walaupun menang di Galas dan Batu Sapi: Muhyiddin
KUALA LUMPUR - Barisan Nasional (BN) tidak harus mengambil mudah dengan kemenangannya pada pilihan raya kecil Parlimen Batu Sapi dan Dewan Undangan Negeri (DUN) Galas semalam, sebaliknya perlu terus berusaha memastikan kejayaan serupa dicapai pada pilihan raya umum ke-13 kelak.
Timbalan Perdana Menteri, Tan Sri Muhyiddin Yassin berkata, walaupun kejayaan itu menampakkan adanya perubahan baik dan harapan kepada BN menjelang pilihan raya umum ke-13 kelak, tetapi ia tidak boleh diambil mudah.
"Kita tidak boleh ukur kemenangan di Galas dan Batu Sapi. Walaupun ada perubahan besar, perubahan yang baik, tetapi BN tidak boleh ambil sikap mudah dengan perubahan dan kejayaan ini kerana kita masih ada banyak kerja yang perlu dibuat," katanya kepada pemberita pada sambutan Hari Deepavali MIC di Pusat Dagangan Dunia Putra di sini, hari ini.
Muhyiddin yang juga Timbalan Pengerusi BN berkata, demikian ketika diminta mengulas kesediaan BN untuk menghadapi pilihan raya umum ke-13 setelah memperoleh kemenangan berganda semalam.

BN merampas kembali kerusi DUN Galas di Kelantan dengan majoriti undi 1,190 selain mengekal kerusinya di Parlimen Batu Sapi, Sabah dengan majoriti besar iaitu 6,369 undi.

Ulasan GB

Kemenangan yang dihasilkan dari perbuatan sogokan wang dan penipuan kertas undi yang tiada logo untuk mengelirukan rakyat jelas tidak akan menyenangkan pihak yang menang.

Demokrasi yang tercemar adalah seperti coklat yang berulat yang ditemui di Mersing Johor menjelaskan bahawa jika corak politik kotor sedemikian diterima menjadi budaya pilihanraya oleh BN ia akan menyebabkan BN sendiri yang akan terus menderita lantaran tersuap "coklat yang berulat" itu.



Posted: 05 Nov 2010 05:29 AM PDT
Though you really can't tell what with the quiet atmosphere and all that, it is a public holiday here for the celebrations of Deepavali, the Festival of Lights. Usually, with a celebration like this, there would be loads of firecrackers but this time around, I hardly heard any except for a short while last night when my neighbours were lighting up some firecrackers. The place in general has been pretty quiet.
With all that said and done, I'd like to wish all Hindu's in Malaysia a Happy Deepavali. As for me, I'm enjoying my long weekend break. I've been up to my neck in work and the break, though not as long as I'd like it to be is very welcomed indeed. I've been doing nothing but lazing around and catching up on some lost sleep cos of work. We skipped our training today cos wifey has a back problem and needs some rest to recover from it.
We did go out for a bit though cos we needed to do some grocery shopping and wifey also wanted to try out this new
(well it's been there for a while but we haven't been to it)
place called
Ole Ole Bali
at Empire Shopping Gallery, one of our favourite malls. We practically tried all the eating places there and wifey was eyeing this place for quite a while. So today, we decided to give it a try and I must say I absolutely love the place.
The decor and ambiance was pretty neat. The food was served pretty fast and the price was reasonable not to mention the food being super tasty and came in huge portions that we had a tough finishing our meals.
Wifey ordered this dish called the
Nasi Campur (mixed rice)
that consisted of practically the entire animal kingdom
(LOL!)
cos it came with beef rendang, squid, prawns, some satay like thingy, fish and lots more
(the picture below doesn't do the size of the dish justice though cos it was huge)
that she had a tough time trying to finish the entire plate. I would normally help her but I was having trouble time trying to finish my
Nasi Kambing Bumbu
(urmmm literally called Bumbu Lamb Rice, no idea what bumbu means though)
which was extremely tasty to the max!
Wifey's Nasi Campur ...
On top of that, I ordered an appetizer of fried squid and potatoes which also looked like they caught an entire colony of squids cos the dish was so huge that I was figuring out just how the heck we were going to finish it. We're really small eaters these days unlike a few months back where it would have been no big deal finishing any amount of food.
We both love the place so much that we're going back there again to try out a few more dishes. The price was pretty reasonable too. I'd recommend the place cos of the fast service, tasty food, huge portions and decent pricing. If I had three thumbs, I'd give this place a three thumbs up but until I grow a third thumb, they get both my two thumbs up :D
.
Special Meeting Next Week Following Ipoh Dog-Shooting Incident
Posted: 05 Nov 2010 05:38 AM PDT
PETPOSITIVE BARKING NEWS!
DATELINE PETPOSITIVE THERAPY CENTRE, PETALING JAYA:
THE DEPARTMENT OF VETERINARY SERVICES (DVS) will be holding a special open dialogue and press conference on animal welfare and rights as early as next week. The all-important meeting is being called following PET+BLOGSPOT's and PETPOSITIVE's breaking news story in The Star this week on the shocking shooting to death of
Lelaki Mati Ditikam Ditemui Dalam Bonet
Posted: 05 Nov 2010 05:00 AM PDT
L
elaki mati ditikam ditemui dalam bonetGambar:
Polis Forensik memeriksa kenderaan yang mana ditemui mayat lelaki yang ditikam di dada dalam tempoh 24 jam lepas, diletakkan dalam but belakang kenderaan itu, dekat sini petang tadi. Kereta pacuan empat roda itu yang ditemui di belakang deretan kedai di Jalan Awan Jawa, Taman Yarl dipercayai milik mayat berkaitan yang juga pemilik sebuah kedai elektrik.
Foto Bernama
Kuala Lumpur – Orang ramai terkejut melihat mayat di dalam kereta di lorong belakang rumah kedai di Jalan Awan Jawa, Taman Yarl, di sini, semalam.
Mayat lelaki lingkungan 20-an ditemui berlumuran darah dengan kesan tikaman di dada dalam kenderaan pacuan empat roda.
Ketua Jabatan Siasatan Jenayah Kuala Lumpur, Datuk Ku Chin Wah berkata, mangsa yang juga pemilik kedai barangan elektrik itu ditemui orang awam kira-kira 1 tengah hari.

"Pada mulanya mereka berasa hairan kerana kereta Toyota Hilux itu diletakkan di tengah jalan sehingga menghalang kenderaan lain untuk melepasinya.

"Namun apa yang mengejutkan: ialah setelah diperiksa, didapati seorang: :lelaki dalam keadaan terlentang berlumuran darah di dalam bonet dengan kesan tikaman di bahagian dada kiri," katanya ketika ditemui di tempat kejadian.

Orang ramai kemudian membuat laporan polis memaklumkan kejadian berkenaan.

Menurutnya, mangsa dipercayai mati dibunuh dalam tempoh 24 jam di tempat lain menggunakan senjata tajam malam kelmarin dan kemudian, suspek meninggalkan mayat di lorong itu.

Bagaimanapun, senjata yang digunakan tidak ditemui di lokasi kejadian.

Chin Wah berkata, polis sedang menyiasat kes berkenaan bagi mengenal pasti suspek serta motif kejadian.

Siasatan awal mendapati kereta terbabit didaftarkan atas nama syarikat lelaki itu.

"Identiti mangsa masih belum diketahui kerana tiada sebarang dokumen pengenalan diri atau dompet ditemui.

"Cuma berdasarkan maklumat diperoleh, mangsa adalah pemilik kedai barangan elektrik," katanya.

Mayat dihantar ke Pusat Perubatan Universiti Malaya (PPUM) untuk bedah siasat dan kes disiasat mengikut Seksyen 302 Kanun Keseksaan.

Orang ramai yang mempunyai sebarang maklumat berhubung kejadian itu diminta menghubungi polis.
Times magazine's Full List of Freedom Fighters
Posted: 05 Nov 2010 04:12 AM PDT
Times magazine's Full List of Freedom Fighters
Chinese dissident Liu Xiaobo was awarded the Nobel Prize for Peace on Oct. 8, 2010 — but the outspoken writer and campaigner for Chinese political reform is still under arrest. TIME takes a look at other prominent dissidents, some of them Nobel laureates, who were jailed for their beliefs
'1 Malaysia is really taking root' — Najib Razak vs Zunar of Cartoonkini - www.malaysiakini.com
Posted: 05 Nov 2010 04:11 AM PDT
Kematian Paling Ramai Akibat Letusan Gunung Merapi Malam Tadi
Posted: 05 Nov 2010 04:00 AM PDT
L
etusan Merapi paling dahsyat akibat banyak kematianGambar:
MANGSA letusan Gunung Merapi tersandar kaku diseliputi abu panas letusan ketika anggota penyelamat mencari mangsa lain di perkampungan Argomulyo, Yogyakarta, Indonesia, yang dilanda awan gas panas hari ini. Letusan terbaru Gunung Merapi malam tadi menyebabkan penduduk di kawasan "zon bahaya" dipindahkan
JAKARTA: Letusan Gunung Merapi tengah malam tadi adalah yang paling dasyat setakat ini dengan semburan awan panas setinggi 8,000 meter ke udara, selain menghasilkan hujan abu volkanik, hujan pasir serta kerikil sehingga ke Yogyakarta yang terletak kira-kira 40 kilometer dari gunung berapi itu.
Sekurang-kurangnya 54 orang, kebanyakannya dari kawasan Cangkringan di daerah Sleman, mati akibat melecur di seluruh badan terkena abu volkanik, manakala 66 lagi cedera dengan lebih 40 peratus kesan lecuran.
Berpuluh ribu penduduk dipindahkan selepas pihak berkuasa meningkatkan radius zon keselamatan kepada 20 kilometer di luar puncak Gunung Merapi, termasuk penduduk Sleman (dipindahkan ke Stadium Maguharjo) yang sering terdedah kepada ancaman awan panas Merapi.

Lapangan Terbang Adisucipto di Yogyakarta pula ditutup kerana ditimpa abu volkanik, sementara penerbangan ke destinasi itu serta ke Solo dibatalkan.


Sementara itu, lebih 500 pelajar Malaysia di Yogyakarta, Magelang dan Solo kini diletakkan dalam keadaan berjaga-jaga untuk dibawa pulang.

Pengarah Education Malaysia (EM) di Indonesia, Datuk Dr Junaidy Abu Bakar, berkata semua pelajar sedang dipindahkan ke Solo, yang terletak 65 kilometer dari Merapi dan 85 kilometer dari Yogyakarta, sebelum diterbangkan ke Malaysia.

Beliau berkata, EM telah memohon agar kuliah ditangguhkan buat sementara waktu sehingga 13 Nov ini, dan perkara itu dipersetujui pihak universiti.

"Bagi pelajar yang ingin pulang, (mereka) akan dibawa pulang terus ke Malaysia. Usaha-usaha untuk membawa pesawat TUDM (Tentera Udara Diraja Malaysia) ke Solo sedang dilakukan oleh pihak kerajaan Malaysia.

"Semua pelajar dalam keadaan selamat, dan mereka telah mula berkumpul di Universiti Gadjah Mada. Sebanyak 10 buah bas disediakan untuk mengangkut pelajar ke Solo," katanya.

Sehubungan itu, beliau berkata ibu bapa pelajar terbabit tidak perlu risau dengan keselamatan dan kesihatan anak-anak mereka.

Katanya, pegawai EM dan kedutaan akan membantu mereka pada setiap masa, selain pasukan sukarelawan pelajar Universiti Negeri Surakarta Sebelas Maret, Solo, yang turut menyelaras pemindahan pelajar berkenaan. - BERNAMA


Ceramah Perdana: RM100 bukan wang judi.
Posted: 05 Nov 2010 04:01 AM PDT
Speakers at the Ceramah Perdana in Kampung Melayu reiterated that the RM 100 for the Senior Citizens' program is not from gaming activities.
The Ceramah Perdana in Kampung Melayu (October 11, 2010) was attended by Adun Air Itam, YB Wong Hon Wai, Mat Sabu, Ustaz Roshidi and other PAS grassroots members.
Video by Edmund Lee, Citizen Journalist
Click here for the video
Counter
Data
.com
credit cards
Counter
WHAT WOULD YOU DO IF YOU COULDN'T FAIL?
Posted: 06 Nov 2010 03:30 AM PDT
Failure can be a painful or enriching lesson. I am sure many are disappointed, disillusioned or despairing over the recent by-election results. We all know no one is perfect but we expect more perfection in our political leaders given the current state of affairs. I believe instead of bashing PR or one another, beyond the initial rant, all have to put their heads together to find a solution for them to improve in areas of weaknesses - i.e. if they are serious about winning the next GE. Here's something inspirational to keep our hopes aflame during such dark moments. I do not want to come up with another cliched posts saying what PR should or should not have done. Many are fed up and sick of reading the same thing so hopefully, here's something different to light that flicker of hope in our hearts. Take care and have a lovely evening.
What Would You Do If You Couldn't Fail?
About a week ago I had an idea that was the biggest, boldest idea I've ever had. It came to me in a flash of inspiration during a visioning session with Darryl, my husband. This idea came from asking ourselves questions like, "How can we make the biggest difference in the world? If we absolutely knew we couldn't fail, what would we do?"
Very big questions birth very big outrageous answers. If you don't believe me, ask yourself the same questions. What could you do to make a huge positive impact on the world, knowing that you can't possibly fail?
When you look at your life with such a big purpose, monumental things are going to happen. Suddenly the mundane things that you were stressing over yesterday seem to disappear and your life is consumed by a greater passion and a bigger purpose.
During the last week while in the incubation stage, I've shared our idea with several friends. One good friend commented, "Who are you to do something like this; you're not Oprah". At first I was stunned by her comment but the more I thought about it, the more determined I became to make this happen BECAUSE I'm not Oprah! The whole purpose of our idea is to empower others to make a difference in their own way.
If everyone in the world asked himself or herself what they could do to make a positive difference in the world, all kinds of answers would spring forth. The problem occurs when the fear is greater than the faith and those ideas are put on hold because they're just too audacious, too big and too scary.
Who am I to have a goal this big? Who am I NOT to have a goal this big! I have a good friend that had a huge goal. Instead of questioning herself with "who am I to do this", she rationalized it by telling herself that someone has to do it, and questioned why she shouldn't be that someone. She put PostIt notes throughout her house with three little words with one big meaning- "Why Not Me?". From that, her dream moved into action and within two years she generated over 7.4 million dollars which she donated 100% to orphan charities.
Big things can only happen from big ideas. Those big ideas are gifts, given to us for a reason. And that reason isn't to put them in our someday bucket along with all the other things we're going to do "someday". It's to take action and move on them today not tomorrow.
Your ideas and your dreams are yours and yours alone. They came to you and not someone else because you're the one to give them life. Even when you can't see it, you'll be shown the way. For with the idea, also comes the inspiration, and from that, the path will be shown.
The fun thing is we don't have to know the how. I just know that we will. The answers will be shown to us. Friends will rally behind this to help us make a difference. Team members with needed talents will be compelled to join us. I could not consciously line up the coincidences that the Universe will unleash in my path. I've already seen it in action and I've learned not to question it anymore. And the more that I believe this, the faster it works.
I'm doing my part in following the nudges from that inner voice. I know the Universe is also doing its part in unseen ways that will wow and astound me. Does this mean it isn't scary at all? No, it just means I'm learning to channel scary into exciting and step off the ledge not knowing where I'm going to land. It means that I know I'm a small piece of a much bigger plan, and I intend to show up and do my part to create the beautiful puzzle of life.
What could you do to make a huge positive impact on the world, knowing that you can't possibly fail? Go do it!
Written by Gail Lynn Goodwin
ABOUT THE AUTHOR
Gail Lynne Goodwin, known as the Ambassador of Inspiration, has been lifting people's spirits for years. Motivated by mentors like Jack Canfield, Wayne Dyer and others, Gail realized the importance of daily morning inspiration in her own life. After years of gathering and sharing some of the best available inspirational wisdom with others, she founded Inspire Me Today in 2008 to make the Best of the Best Inspiration Daily, easily available to the world. Get daily inspiration and your free "Secrets to Soaring" eBook at InspireMeToday.com Now!
PR - Spend Your Dividends Wisely!!!
Posted: 05 Nov 2010 03:29 AM PDT
March 2008 was a joyous day for Pakatan. No one expected it; least of all the opposition. Indeed it was like winning the first prize lottery. Flushed with money, Pakatan didn't know how to react. They'd never seen so much money before. In the process, they began to act stupid. Suddenly, everything they had done was RIGHT! And by extension, everything that they will henceforth do would ALSO be right. That was, and still is, their mistaken belief. Well, they've forgotten that the money was from a lottery; they never really earned it.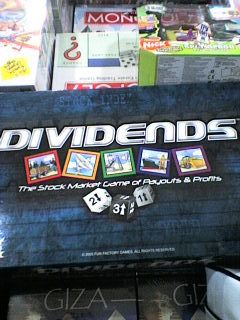 The money from that lottery was the people.
THE PEOPLE WERE THE DIVIDENDS.
Ever since that fateful day, many Pakatan leaders have been spending the dividends recklessly. Instead of carefully managing their unexpected windfall; which would have increased their wealth substantially, Pakatan chose to lead a life of arrogance and senseless waste. Slowly but surely, we can see Pakatan's dwindling dividends. If they continue to spend as they did before, most of their dividends will dry up by the next GE. And they will return to a life of poverty and hopelessness.
Spend your dividends wisely Pakatan. The winds of change may be blowing. Make sure it blows your way.
Written by StraightTalking
This post was originally a comment in response to my post
HERE.
Posted: 05 Nov 2010 02:51 AM PDT
Afiq, Korban Banjir Ditemui Tersangkut Di Jembatan
Posted: 05 Nov 2010 03:00 AM PDT
K
angar: Mayat seorang pemuda yang terjatuh dalam Terusan Arau di Simpang Empat dekat sini Rabu lalu, ditemui tersangkut pada sebuah jambatan di Sungai Baru dekat sini hari ini.
Gambar:
Anggota-anggota Jabatan Pertahanan Awam Malaysia (JPAM) mengangkat mangsa lemas yang ditemui dalam operasi mencari di Sungai Baru dekat sini, hari ini.
Mayat Muhammad Nurul Afiq Mohd Rozaidi, 21, ditemui orang ramai 8.45 pagi tadi kira-kira dua kilometer dari tempat dia terjatuh dalam terusan itu.
Ketua Polis Daerah Kangar, Supt Abdul Rahman Noordin, berkata semasa ditemui, mayat mangsa yang berasal dari Simpang Empat itu telah kembung.

Mangsa dilaporkan terjatuh dalam terusan itu kira-kira 1.05 tengah hari Rabu lalu ketika sedang menunggang basikal di pinggir terusan dan dihanyutkan arus deras.

Usaha mencari dan menyelamat oleh Pasukan Bomba dan Penyelamat serta Pasukan SMART sebaik kejadian juga gagal kerana arus kuat namun kawasan kejadian itu tidak dilanda banjir.

Mayat mangsa dibawa ke Hospital Tuanku Fauziah dan polis mengklasifikasikan kes itu sebagai kematian mengejut. - BERNAMA