---
Posted: 01 Nov 2010 02:41 AM PDT
KL, 1 Nov 10:
Tindakan isteri Perdana Menteri, Datin Seri Rosmah Mansor mewakili Perdana Menteri dalam majlis yang tidak boleh disertainya menimbulkan pelbagai persoalan kini apakah beliau adalah pemangku perdana menteri.
"Saya keliru. Jika PM tidak sihat, bukankah sepatutnya timbalan perdana menteri yang mewakili beliau dan kerajaan, dan bukan Rosmah? Atau dia (Rosmah) pemangku PM," kata Malik Imtiaz Sharwa seorang peguam terkenal dalam twitternya.

Semalam, Rosmah telah berucap mewakili PM di Karnival Deepavali 1Malaysia di Litle India dekat Brickfield.

Dalam majlis itu, Najib melalui teks ucapan yang dibacakan oleh isterinya berjanji akan membantu orang India di negara ini.

Najib telah didapati mempunyai tanda-tanda awal sakit chicken pox dan diminta berehat oleh doktor.

Menurut penasihat medianya, Datuk Seri Jalaludin Bahaudin, Najib juga diingatkan supaya mengelakkan dirinya daripada menghadiri semua majlis rasmi berikutan rawatan perubatan selepas terdapat simptom penyakit cacar itu.

Katanya, presiden Umno itu mula merasa kurang sihat dan kemudian didapati ada ruam panas, sakit otot dan sendi pada hari terakhir Sidang Kemuncak Asean ke-17 dan berkaitan di Hanoi, Vietnam selama tiga hari.

"Setibanya di Subang (Selangor) hari ini, beliau menunjukkan ada tanda-tanda awal menghidapi penyakit cacar dan dengan segera mendapat rawatan. Oleh kerana ubat diberikan awal, Perdana Menteri menunjukkan respon yang baik," katanya sambil menambah doktor peribadi Najib menasihatkan Perdana Menteri berehat di kediaman dan mengelak daripada menghadiri semua majlis awam dan rasmi.

"Perdana Menteri memohon maaf atas segala kesulitan," kata Jalaludin. (AK)

penang to table the race relations act and freedom of information act
Posted: 01 Nov 2010 10:13 AM PDT
that's good news!
it had been a long time that NGOs had been pressing the penang govt. to table the freedom of information act (FOI), especially after selangor did it.   as for the race relations act, it was spoken of and debated in parliament but it come to nought.  the federal govt. did not want the race relations act! so i'm glad that penang (my hometown and where i'm staying now) is taking the lead to table (and hopefully pass) these two acts.
please click on 'read more' to read the reports  from malaysiakini, by a fellow penangiite friend, susan loone.
———————————————————————–
Malaysiakini
Penang to table Race Relations Act
by Susan Loone
Oct 31, 10
4:35pm
The Penang government is proposing to table a Race Relations enactment to counter racism and extremism in the state, said Chief Minister Lim Guan Eng today.

Lim said since the proposal was shot down when Bukit Gelugor MP Karpal Singh raised the issue in Parliament, the state was planning to table it at the legislature assembly at next year's sitting.
"It was shot down in Parliament because it is under the control of BN MPs; in Penang, we are not under anyone's control; here we are controlled by the people," he said during his speech at the Deepavali open house in Taman Tun Sardon today.

"(With this Act) we will all stand together and will not allow the racists to disturb us," he added.
Experts to have a say
Lim, who is DAP national secretary general, said the state will invite experts from all sectors of community to discuss the subject.
He added that the matter will also be discussed with the state legal advisor.

Lim was responding to a statement by Pulau Betong (Umno) assemblyperson Muhamad Farid Saad at the recent Umno annual general assembly, where he said that the Penang government was acquiring land owned by Malays.

Muhamad Farid urged the federal government to look into the matter seriously by stopping the state to 'open' land which had been previously gazetted for various reasons.

He added that one of the reasons from acquiring a 40ha piece of land belonging to the Malays by the state government in Balik Pulau was for the purpose of building a university from Singapore.
Lim clarified the land was acquired so that Penang could be become a centre of education in the region as it plans to attract universities from Australia, Egypt and the United Kingdom to set up branches there.

Other ethnic groups involved
He said that Muhamad Farid was talking 'nonsense' about the large number of Malays who will be evicted from their lands as only 21 percent of landowners there were Malays, while the rest belonged to other ethnic groups.

"Umno is irresponsible for this statement; we also acquire pig, chicken and cattle farms from there, why doesn't Umno mention about this?" he asked.

"We need to do this because we want to provide a conducive environment for universities;" he added.
Lim gave assurances that the families whose lands were acquired would be compensated fairly and that when the universities were set up, it would be available for everyone, from all communities.

He condemned Muhamad Farid (right) for raising racial issues, and for throwing a spanner in the works of the state government to make Penang an educational hub in the region.

"Universities would not come here when there are controversies; Umno is destroying our programmes, they are anti-education," he said.

"Please do not let bad people who are racists spoil our plans for better education," he added.
———————————————————————–
Malaysiakini
by Susan Loone
Nov 1, 10
5:46pm
Penang may become the second state after Selangor to guarantee Freedom of Information by law, if the state assembly passes the Bill.
Deputy Chief Minister II P Ramasamy (right) tabled the Bill today, which generated an hour's debate.

It was then handed over to a select committee for further study, and may be tabled at the next assembly sitting together with a report on the committee's recommendations..

The bipartisan committee comprises assemblypersons TThanasekaran Autherapady (DAP-Bagan Lallang), Ong Chin Wen (PKR-Batu Kawan), Salleh Man (PAS-Permatang Pasir), Hilmi Yahaya (BN-Teluk Bahang), Jahara Hamid (BN-Teluk Ayer Tawar) and Arif Shah Omar Shah (BN-Seberang Jaya), with Jagdeep Singh Deo as chairperson.

Selangor tabled its Bill in August and it has been referred to a select committee for further debate and public input.

The Bill in Penang has yet to derive any suggestions from civil society.

Freeing up official information is a priority in states led by Pakatan Rakyat, to give effect to its election manifesto.
Speedy access pledged
When tabling the Bill, Ramasamy said the legislation will ensure that every sector of society and individual will have the opportunity to access information related to state administration.

The enactment will be applicable to information held by all departments and agencies in Penang only.
It will not be applicable to the items and purposes contained in the Official Secrets Act 1972, he said.

"With this enactment, every department and government agency must appoint an information chief who will receive and process the applications for information," Ramasamy said.

"Giving out information will follow levels of secrecy to ensure that the information is not misunderstood or manipulated for certain purposes."
Ramasamy, who is also DAP's Prai assemblyperson, assured that obtaining information from the state government would be "non-bureaucratic and speedy", although a fee will be levied to process the application.
Banting Beggar Chicken @ Bukit Jugra
Posted: 01 Nov 2010 09:33 AM PDT
If you have read my previous
post
... I think some of you already knew what this post about. Yup! It's a post about my visit to Banting Beggar Chicken @ Bukit Jugra with a few bloggers. We have a mini bloggers outing... 
We drove from Kuala Lumpur to Klang and took another 45 mins to reach the restaurant, finally we reached saw a tiny house with the signboard... 
Welcome to the famous Banting Beggar Chicken @ Bukit Jugra
Inside the restaurant
Outside the restaurant
Okay enough on the restaurant environment... Let's focus on its signature dishes. Again, on my previous post, I posted two different dishes to ask you to guess which one is pork and which is chicken... Are you able to guess? 
Now... Let's review the answer eh~
vvv
v
v
v
v
v
Beggar pork
vvv
v
v
v
v
v
Beggar Chicken
The beggar pork and beggar chicken were so tasty. I don't mind going back to the restaurant for another round of the beggar pork and chicken. If you wanna to know how this beggar chicken and pork made, just pay a visit to this restaurant. Or you could wait for Medie007's update.
Anyway, are you drooling now?...
UMNO BN Mainkan Isu Geran Tanah Pula, Tiada Masalah Bagi TGNA
Posted: 01 Nov 2010 09:58 AM PDT
M
enteri Besar Kelantan Datuk Nik Abdul Aziz Nik Mat menolak dakwaan kerajaan negeri pimpinannya tidak akan memberikan geran tanah kepada penduduk di Gua Musang.
Tinggal tiga hari sebelum hari pengundian pilihan raya kecil kerusi DUN Galas, Mursyidul Am PAS menegaskan, geran tanah akan diberikan selepas mendapat kelulusan daripada Pejabat Tanah dan Jajahan Gua Musang.
"Kita akan beri geran tanah, tidak timbul isu tidak mahu beri (geran tanah).
"Kita tidak suka cakap kosong," katanya ketika sidang media selepas mempengerusikan mesyuarat khas Perbadanan Kemajuan Iktisad Negeri Kelantan di Bandar Baru Lojing di sini.
Selepas mesyuarat khas itu, Nik Aziz melawat perkampungan Orang Asli dan menyerahkan sumbangan kepada penduduk.

Turut hadir calon PAS Dr Zulkefli Mohamad dan Pengarah Pilihan Raya PAS Kelantan Abdul Fatah Harun.

Sementara itu, Timbalan Menteri Besar Datuk Ahmad Yaakob ketika ditemui berkata, program penyerahan geran tanah kepada penduduk akan diadakan secepat mungkin.

"Kita akan ambil peluang juga dalam tempoh ini (untuk beri geran tanah).

"Ada juga masa ini (kempen) ada juga selepas (pilihan raya)," katanya.

Pengerusi Jawatankuasa Pentadbiran Awam, Pembangunan Tanah Dan Wilayah itu berkata, pemberian geran tanah akan dibuat selepas Pejabat Tanah dan Jajahan selesai proses persiapan yang sepatutnya.

"Persiapan untuk dapatkan geran itu dibuat oleh pejabat tanah, Exco (Kerajaan Negeri) dan ketua jajahan luluskan saja," katanya.

Tambahnya, sepertimana amalan sebelum ini, geran tanah tersebut akan dikurniakan oleh Sultan Kelantan.

"Biasanya geran tanah diserah oleh ke Bawah Duli.

"Contohnya yang Tuanku bawa pada Jumaat sebelum ini, Tuanku telah hadir. Seramai 114 orang penduduk Gua Musang telah menerima geran (tanah) dalam majlis berkenaan," katanya.

Pada 22 Okteber lalu Sultan Muhammad V berkenan menyampaikan geran tanah kepada 114 penerima pelbagai kaum dari daerah Gua Musang di Istana Persinggahan di sini.

Ketua Jajahan Gua Musang, Wan Mustapha Wan Abdul Hamid berkata, daripada 114 penerima, 13 daripadanya kaum Cina, dua masyarakat India dan selebihnya masyarakat Melayu.

Menurutnya, penerima menerima geran tanah untuk tempoh sama ada 33,66 atau 99 tahun bergantung kepada jenis geran tanah sama ada bangunan atau pertanian serta bergantung kepada penerima sama ada mereka merupakan anak Kelantan atau sebaliknya.

Pilihan raya kecil kerusi DUN Galas Khamis ini menyaksikan pertandingan antara Dr Zulkefli dan calon Barisan Nasional Abdul Aziz Yusoff.

Kerusi DUN itu kosong ekoran kematian penyandangnya Che Hashim Sulaima dari PAS akibat barah usus pada 27 Sept lepas. -TMI


1 Liang Lahad Juga Untuk Mangsa Kemalangan Di Setiu Semalam
Posted: 01 Nov 2010 08:30 AM PDT
M
angsa kemalangan di Setiu dikebumi satu liang lahad
BESUT: Empat sekeluarga yang terbunuh dalam kemalangan antara kereta dan van di Setiu semalam dikebumikan dalam satu liang lahad di Tanah Perkuburan Padang Bual, Pasir Akar hari ini.
Mereka yang berasal dari Kampung Bukit China, Pasir Akar ialah Noorazyelwy Sidek, 32, adiknya Noorazry Elmy, 29, Noorafzan Efizalman, 16, dan anak perempuan Noorazry Elmy, Nor Amysha Maisarah, 1,
Ibu kepada ketiga-tiga mangsa Zabedah Teh, 49, dan isteri Noorazry Elmy, Che Marina Awang, 23, turut hadir di tanah perkuburan itu.
Hujan lebat yang turun, tiba-tiba berhenti semasa pengebumian hendak dijalankan.

Sebelum itu kereta jenazah yang membawa keempat-empat mangsa ke tanah perkuburan yang terletak kira-kira tiga kilometer daripada rumah Zabedah, terpaksa mengharung air banjir apabila jalan utama ke tempatan pengkebumian di Gertak Jerbong dinaiki air sedalam 0.3 hingga 0.6 meter.

Beberapa kampung di Besut kini dilandar banjir ekoran hujan lebat yang turun sejak semalam.

Turut terbunuh dalam kemalangan 1.30 petang itu di KM67.5 Jalan Permasuri-Penarik berdekatan Kampung Nyatoh ialah penumpang van berkenaan, Mek Wook Yaakob, 76, yang meninggal di Hospital Setiu.

Kereta yang dinaiki keluarga itu dalam perjalanan pulang dari Panarik manakala van berkenaan yang sarat dengan 13 orang penumpang dipercayai sedang menuju ke arah Dungun.

Kereta itu dipandu Noorazydyelwy, kakitangan Universiti Malaysia Terengganu, manakala van itu dipandu Wan Mohd Mustaffa Zulkarnain, 45, penghantar barangan runcit di Jerteh.

Isterinya, Wan Samariah Wan Nawang, 47, cedera parah.

Menurut polis, kereta itu dikatakan terbabas ke kanan jalan akibat jalan yang licin berikutan hujan lebat lalu bertembung dengan van berkenaan yang datang dari arah bertentangan. - BERNAMA

ARTIKEL BERKAITAN

[Bergambar] Bayi Terbang Dalam Hujan, 5 Terbunuh


15 Iban villages sue company of Taib's sister - true bumiputera losing land
Posted: 01 Nov 2010 08:29 AM PDT
Some 100 Ibans from 15 longhouses
()
in upper Sebangan in Simunjan, Sarawak, appeared en masse at the Kuching High Court this morning, to sue two logging companies, two of their own government-appointed village leaders and the Sarawak government.

The Iban who were accused by logging company Royal Billion of setting fire to a local logging camp on Oct 15, announced they are taking the fight for their Native Customary Rights (NCR) lands to court.


The villagers from the
15 villages are proprietors, occupiers, holders and claimants of NCR lands surrounding Kampung Entanggor, Ensika, Lumut, Arus Dayak, Tongkah Dayak, Tongkah Dayak Lubuk Manta, Tongkah Dayak Atas, Tongkah Dayak Rumah Panjai, Lunying, Belimbing Besi, Ketimbong and Bajong Ili, Bajong Ili Atas, Bajong Ili Tengah, Bajong Ili Baruh
say their lands have been invaded and damaged by Royal Billion loggers, business partners with Quality Concrete, a timber licensee partly owned by Roziah @ Raziah Mahmud (left), sister of Taib Mahmud, chief minister and the minister responsible for granting the concession.
Mary Stayed Out All Night promo pics & teaser
Posted: 01 Nov 2010 07:30 AM PDT
Promo pics and teaser for upcoming Korean drama Mary Stayed Out All Night (or Marry Me, Mary), starring Jang Geun-seuk and Moon Geun-young etc…
Mary Stayed Out All Night promo pics & teaser from YeinJee's Asian Blog
MCA Berpecah Dua Dalam Isu Teoh Beng Hock
Posted: 01 Nov 2010 08:02 AM PDT
M
alaysians for Beng Hock: Satu MCA, Dua Pendirian?
Sementara Timbalan Setiausaha MCA Selangor Ching Eu Boon mengecam Pakatan Rakyat, khususnya DAP mempergunakan isu mendiang Teoh Beng Hock sebagai alat untuk menyerang Barisan Nasional dalam pilihan raya kecil, Ketua Pemuda Wilayah Persekutuan MCA, Chiew Lian Keng pula menyelar tindakan polis menangkap empat orang anggota pertubuhan "Malaysians for Beng Hock".
Dalam kenyataan pada hari ini, Ching Eu Boon mengecam sekeras-kerasnya bahawa PR cuba mengaut undi dengan mencungkil kebencian masyarakat Cina terhadap MCA melalui isu Teoh Beng Hock. Malah, Ching Eu Boon menyangkal "Malaysians for Beng Hock" sebagai pertubuhan bebas, sebaliknya mendakwa bahawa ia ditubuhkan atas sokongan pemimpin PR.
"Apa yang paling menghina, Pakatan Rakyat memperalatkan keluarga mendiang Teoh Beng Hock untuk mengaut undi," kata Ching Eu Boon.
Pada hemat Ching Eu Boon, kerajaan telah menubuhkan inkues untuk menyiasat punca kematian mendiang Teoh Beng Hock, malah Perdana Menteri Najib Razak telah berjumpa, menyampaikan takziah malah memberi jaminan bahawa punca kematian Teoh Beng Hock akan disiasat.


Ching Eu Boon mempersoalkan, "Kes ini sedang dalam siasatan, apa perlunya untuk memakai baju yang mempunyai gambar Teoh Beng Hock, meminta tandatangan daripada pemimpin MCA dan Gerakan ketika dalam Pilihan Raya Kecil? Mengapa menyasarkan pemimpin Cina Barisan Nasional semata-mata? "

Pemuda Wilayah MCA membidas polis

Namun demikian, perspekif Ketua Pemuda Wilayah Persekutuan MCA, Chiew Lian Keng agak berbeza dalam isu ini, menyasarkan kritikannya terhadap polis yang menahan empat orang anggota "Malaysians for Beng Hock", kononnya melanggar Akta Kesalahan Pilihanraya 1954.


Chiew (gambar kiri) memetik salah seorang anggota Malaysians for Beng Hock, Ng Yap Hwa yang mendakwa bahawa pengadu kes ini adalah SUPT. Maszely Minhad, pegawai polis yang menahan mereka, dan bukannya orang awam seperti yang didakwa polis sebelum ini. "Pengadu adalah penguatkuasa sendiri? Kalau dakwaan itu benar, saya tidak bersetuju dengan dwi-perwatakan ini," kata Chiew Lian Keng.

Chiew Lian Keng menambah, "Penangkapan secara tergesa-gesa, tanpa asas undang-undang yang mencukupi ini hanya untuk mempamerkan kuasa polis semata-mata, malah telah mendedahkan polis yang 'buta undang-undang'. Fenomena yang muncul dalam pilihan raya kecil ini akan meninggalkan persepsi bahawa polis bersifat bias dalam isu ini, dan ia semestinya telah menjejaskan imej kerajaan BN."


Sekumpulan anggota pertubuhan Malaysians for Beng Hock telah tiba di Galas, kawasan DUN yang sedang berlangsungnya pilihan raya kecil. Pada 30 Oktober, adik ipar mendiang Teoh Beng Hock telah dikasari Setiausaha MCA Bahagian Gua Musang, ketika mereka menunggu di tempat aktiviti MCA untuk berdialog dengan Naib Ketua Wanita MCA, Heng Seai Kie (gambar kanan).

Sehari kemudian, empat orang daripada anggota Malaysians for Beng Hock, termasuk adik Teoh Beng Hock, iaitu Teoh Lee Lan ditangkap dan ditahan polis untuk soal siasat lebih daripada enam jam.

Mendiang Teoh Beng Hock adalah bekas Setiausaha Politik kepada EXCO Kerajaan Selangor, Ean Yong Hian Wah. Teoh Beng Hock ditemui mati pada 16 Julai 2009, setelah dibawa soal siasat oleh Suruhanjaya Pencegahan Rasuah Malaysia (SPRM) pada hari sebelumnya. Punca kematian Teoh Beng Hock masih belum menemui jawapan selepas lebih setahun beliau meninggal dunia.

*Lim Hong Siang ialah Editor MerdekaReview, edisi bahasa Malaysia.


[Bergambar] Pengundian Pos Untuk PRK Galas Selesai Hari Ini
Posted: 01 Nov 2010 07:00 AM PDT
P
engundian Pos di Galas selesai hari ini
GUA MUSANG: Proses pengundian pos bagi pilihan raya kecil kerusi Dewan Undangan Negeri (DUN) Galas selesai hari ini dengan sebahagian besar daripada 177 pengundi pos telah melaksanakan tanggungjawab masing-masing.
Pengundi pos yang terdiri daripada anggota polis menunaikan tanggungjawab mereka di Ibu Pejabat Polis Daerah Gua Musang manakala 50 petugas Suruhanjaya Pilihan Raya (SPR) mengundi di Pejabat Tanah dan Jajahan Gua Musang. Setiausaha Suruhanjaya Pilihan Raya (SPR), Datuk Kamaruddin Mohamed Baria berkata, hanya sebilangan kecil yang tidak mengundi termasuk yang sedang menunaikan fardhu haji.
Daripada jumlah anggota polis terbabit, 22 orang bertugas di luar daerah, katanya kepada pemberita selepas melakukan tinjauan di pusat mengundi di Dewan Latihan Ibupejabat Polis Daerah Gua Musang di sini, hari ini. Beliau berkata, undi anggota terbabit akan diperoleh selewat-lewatnya esok sebelum disimpan di IPD berkenaan sehingga pengiraan undi pada Khamis ini, iaitu hari mengundi.

Sementara itu, proses pengundian pos bagi pilihan raya kecil kerusi Parlimen Batu Sapi di Sandakan, Sabah akan berlangsung esok dan Rabu, membabitkan seramai 1,615 pengundi pos, kata Pengurus Pilihan raya Batu Sapi, Mohd Hamsan Awang Supaan. Beliau berkata, pengundi pos itu membabitkan anggota Polis DiRaja Malaysia, (PDRM) Pasukan Gerakan Am (PGA), Tentera Laut DiRaja Malaysia (TLDM) dan petugas Suruhanjaya Pilihan Raya (SPR).

Katanya, anggota polis akan mengundi di Ibu Pejabat Polis Sandakan, anggota PGA di ibu pejabat PGA di Karamunting Selasa ini dan TLDM di Taman Samudera Jalan Labuk pada Rabu ini.-Bernama



Inikah Orang Yang Hangat Diperkatakan Minggu Lepas Akan Keluar UMNO?
Posted: 01 Nov 2010 06:30 AM PDT
S
elepas 38 tahun, Soberi Shafii keluar UmnoGambar:
Soberi menunjukkan surat maklumat keluar Umno yang disahkan penerimaannya oleh ibu pejabat Umno jam 10.45 pagi tadi
KUALA LUMPUR, 1 Nov: Selepas tepat 38 tahun menjadi ahli dan memegang pelbagai jawatan dalam Umno, Mohd Soberi Shafii menghantar surat memohon keluar dari parti itu.
Permohonan itu dihantar kepada pejabat Umno dan dicop pengesahan menerimanya jam 10.45 pagi tadi.
Soberi membuat pengumuman keluar Umno dalam satu sidang media bersama rakan-rakannya di Hotel Istana, hari ini.
Beliau menyifatkan, pemimpin Umno yang ada sekarang bukannya mementingkan parti lagi tetapi menjaga kepentingan diri sendiri dan kroni masing-masing.

"Umno khasnya Umno Kelantan lupakanlah khayalan masing-masing untuk menawan Kelantan bahkan kerusi (Umno) yang ada pun akan hilang dalam pilihan raya umum akan datang," kata Soberi yang pernah menjadi calon BN di Dun Kadok, Kelantan pada tahun 1995 lalu.

Beliau yang pernah menjadi Setiausaha Kerja Pergerakan Pemuda Umno Kelantan berkata, kekecewaan kepada para pemimpin Umno yang ada menjadi punca utama beliau mengambil keputusan keluar dari Umno.

"Bayangkan, saya tidak diberikan sebarang tugas untuk parti," katanya kepada wartawan dalam sidang media itu.

Soberi berkata, sikap berpuak-puak Umno khasnya di Kelantan akan menggagalakn segala visi dan misi baik yang dicanangkan oleh presiden Umno, Datuk Seri Najib Razak dalam perhimpunan agung Umno baru-baru ini.

"Sebab itulah, selepas seminggu perhimpunan agung, saya mengambil keputusan ini," katanya.

Soberi berkata, sikap pemimpin Umno yang berpuak-puak akan menggagalkan pelaksanaan segala ucapan Najib itu.

"Di Galas di atas bolehlah nampak bersatu tetapi siapa tahu apa yang berlaku di bawah sana. Saya yakin cantas mencantas berlaku," kata Soberi mengulas pilihan raya kecil Galas yang menunjukkan seolah-olah pemimpin Umno bersatu apabila Tengku Razaleigh dipilih sebagai pemimpin manakala Datuk Mustapha Mohamad sebagai timbalannya.

Soberi berkata, selepas berhenti beliau akan menjelajah seluruh Kelantan untuk berjumpa dengan rakan-rakan yang senasib dengan beliau.

"Mereka ramai di seluruh Kelantan. Saya akan himpunkan mereka kembali dan membentuk satu kuasa baru," kata Soberi. Bagaimanapun beliau nafi akan bersama dengan Perkasa pimpinan Datuk Ibrahim ahli.

"Saya tidak akan bersama dia bahkan saya bukanpun ahli Perkasa," kata Soberi. -harakahdaily



Seorang Tokoh Umno Kelantan
Siap Untuk Meninggalkan Parti

NASIB Umno Kelantan, selepas dikejutkan dengan penjualan alias pelelongan bangunan Umno Kota Bharu dan dibeli oleh Pemuda Pas Kelantan, Umno Kelantan berdepan dengan satu lagi berita menyayukan parti berkenaan. Seorang tokoh parti itu dikatakan akan bertindak keluar dari Umno dalam tempoh terdekat.

Surat keluar dari Umno katanya sudah pun dibuat. Surat itu akan diserahkan pada hujung bulan ini, 30 Oktober. Selepas penyerahan surat itu satu sidang akhbar akan diadakan di Kuala Lumpur.

Perhimpunan agung yang baru lalu adalah perhimpunan perpisahan tokoh berkenaan dengan parti yang disertai sejak zaman remaja.

Ternyata ucapan dan rangsangan Najib Razak untuk membawa perubahan dan tranformasi kepada Umno tidak menyentuh hati tokoh berkenaan untuk terus berada dalam Umno. Gilang gemilang wajah puteri mungkin sudah tidak mampu mengikat langkahnya dari keluar dari rumah Umno. Mungkin keadaan Umno sudah teruk berbau sehinggakan beliau mengambil keputusan itu.

Tidak dapat dipastikan apakah tindakan tokoh berkenaan akan disertai dengan segerombolan para pengikut dan penyokongnya? Tidak juga dipastikan apakah tindakan itu satu persaraan beliau dalam politik ataupun akan menyertai salah satu parti Pakatan Rakayt? Tetapi dari cakap-cakap orang sekelilingnya tindakan itu bakal memberi tsunami politik kepada Umno Kelantan terutamanya dibahagiannya.

Apa sudah jadi dengan Umno Kelantan? Apakah ini menunjukkan kelemahan Mustapa Mohamed sebagai pengerusi perhubungan ataupun salah siapa? Tentu ada sebab musabab kenapa tokoh berkenaan akhirnya mengambil keputusan untuk mengucapkan 'sayonara' kepada Umno? Elok juga kalau Umno Kelantan membuat kajian menyeluruh kenapa tokoh berkenaan sanggup meninggalkan parti yang dikatakan keramat itu.

Mungkin Umno sudah kehilangan keramat atau dianggap berkarat oleh tokoh berkenaan. Kerana kalau Umno masih membawa berkat dan rahmat 'nan mungkin' tokoh yang dikatakan pernah berpeluh pelai untuk membela dan menjaga hayat Umno sanggup berbuat demikian. Apa-apa pun kita tunggu apakah alasan dan sebab musabab yang akan dinyatakan oleh tokoh berkenaan dalam sidang akhbar yang dijangka pada 1 November nanti. [wm.kl.6:40 am 28/10/10] - msomelayu
Back to normal routine (I hope!)
Posted: 01 Nov 2010 06:10 AM PDT
Last week had been such a busy week for me. Being the last week of the month, I had the usual Buddies duties… clinic duty in Taiping, clinic duty in Ipoh and board meeting. What actually made me busier than usual was the launch of the Men Against Violence campaign at Padang Sultan Abdul Aziz (Polo Ground) in Ipoh on Sunday, 31st October.
As always, despite the event being just a half-day event, the preparations got into full gear a few days before. Frankly when I volunteered to be in charge of the booths, there was supposed to be another person to be in charge of the venue preparations including the tents etc. How I ended up having to take care of the venue preparations as well, beats me!
Anyway, despite some minor hiccups here and there, the launch went well, alhamdulillah.
The big balloon promoting the event at the padang.
On D-day itself on Sunday, I was at the venue by 6.30 am. I was there on Saturday to oversee the setting up of the tents, the tables, the skirtings etc, but the workers were working day and night and told me they'd get things ready by 6 or 7 am the day of the event! No way was I going to wait for them to finish! So, I decided it was best if I got to the venue as early as possible on Sunday to mark all the booths with the names of the various organisations at each booth to avoid people setting up their things at the wrong booths.
The MB was initially supposed to arrive at 9 am, but just 2 days before we were told that he'd have to bring forward his arrival to 8 am since he had to rush off elsewhere after that. So we had to make sure all the booths were ready before his arrival. We had various NGOs and government agencies at the booths… Perak Women for Women, Family Health Association, Rose Virginie Good Shepherd, Befrienders, Malaysian Indian Mangalir Iyyakam (MIMI), Pink Champions, MAPIM, Puspanita, Legal Aid Centre, Prihatin Bandaraya Ipoh, Wanita UMNO, Pemadam, MAKNA, IJN, JAIP, JKM, JASA, PDRM, Amnesty International, Ipoh Specialist Hospital, Rotary Club, Jabatan Pembangunan Wanita and of course, not forgetting, the Buddies of Ipoh…
Many students and youths also helped out with the day's events. And there was also a coloring competition for primary and pre-school kids…
The MB and wife finally made an appearance at about 8.15 am. After Negaraku and doa selamat, came the launch events including speeches and performances…
The MB giving his speech.
The choir (the kids in front were from the taridra team) singing the song HENTIKAN, composed by Dato' Wah Idris specifically for this event. Oh don't worry, the full mix CD with the voice of the original singer was played (please refer video on side-bar of this blog). Our own voices could hardly be heard by the audience… :)
The launch
Leaving hand prints as mark of support for the campaign.
The Buddies chairperson (in red vest) receiving the sijil penghargaan from the MB :)
It was a rather tiring day for me… (I got somebody else to be the photographer using my camera as I was busy, and apparently this photographer, like me, also love to take "gambar curi"!)
Overall, the whole event went quite well, with the MB leaving his mark (literally) despite having to leave early…
When I got home at about 1.30 pm, the first thing I did was to have a good bath, then zohor prayer, then the much needed nap…
This morning while I was shopping for my own household needs, I suddenly remembered that it was already 1st November. Even when realising it was already 1st November, not much registered in my mind initially. Then suddenly I remembered… alamak, groceries for the 2 sponsored families!! With all the running around I had to do for the past few days, I forgot all about the groceries!! Immediately I sent a text message to the owner of the minimarket where I usually take the groceries, to tell him to prepare all the stuff for me to collect later at 2.30 pm.
Later when I went to collect the stuff, just as I was carrying a box into my car, suddenly there was a heavy downpour which got me drenched. So after loading all the stuff, I got into the car, and put the aircond on at full blast to dry the clothes I was wearing. It wasn't raining on the other side of town, so I decided to go ahead and deliver the groceries to Sofie's family.
I've already made arrangements to collect more groceries tomorrow morning from the minimarket to be sent to Lin's family.
With the delivery of the groceries, I think I should be able to get back to my normal routine…
I just hope that the chairwoman of the Sekretariat Pembangunan Wanita (main organiser of the campaign)doesn't have any big events in mind in the near future.
Letusan Gunung Merapi Terus Berlaku
Posted: 01 Nov 2010 05:32 AM PDT
Keadaan menjadi kecoh, penduduk lari bertempiaran
JAKARTA: Gunung berapi Merapi di Jawa Tengah sekali lagi meletus dan memuntahkan awan debu semalam, menyebabkan beribu-ribu penduduk yang kembali ke kampung untuk meninjau kemusnahan bertempiaran lari untuk menyelamatkan diri.
Pegawai pengurusan bencana, Rusdiyanto berkata bunyi siren dan pembesar suara menyebabkan sebilangan penduduk yang ketakutan terjun ke sungai untuk mengelak suhu panas, manakala yang lain lari dari kaki gunung atau memecut kenderaan masing-masing.
"Letusan selama tiga minit itu menyebabkan abu panas berwarna kelabu mengalir ke bahagian selatan dan timur Merapi hingga sejauh enam kilometer," kata pegawai agensi pemantau gunung berapi, Subandriyo.
Letusan gunung itu setakat ini mengorbankan 38 nyawa. Bagaimanapun belum ada kemalangan dilaporkan.


Krisis berlaku ketika penyelamat akhirnya berjaya menguruskan semula penghantaran makanan dan membantu mangsa cedera akibat tsunami di kepulauan Mentawai di Sumatera Barat selepas dilanda gempa berukuran 7.7.

Jumlah keseluruhan korban kedua-dua bencana alam yang melanda minggu lalu di kedua-dua wilayah dianggarkan 500 orang semalam.

Lebih 53,000 orang dipindahkan dari kawasan letusan gunung berapi Merapi yang meletus Selasa lalu.

Keadaan lebih tenang semalam selepas letusan kuat memuntahkan lahar menuruni gunung, menyebabkan sebuah lapangan terbang berhampiran terpaksa ditutup, manakala seorang lagi terbunuh.

Pada sebelah pagi, warna kemerahan muncul dari puncak gunung, tetapi letusan kuat sejak 48 jam lalu berkurangan kepada gegaran kecil.


Di sebalik amaran daripada pegawai, beribu-ribu penduduk dipindahkan daripada zon bahaya, kembali ke rumah mereka dengan menaiki trak, kereta dan menunggang motosikal untuk meninjau haiwan ternakan di bahagian lebih tinggi di gunung itu.

"Kebun saya musnah sama sekali akibat letusan dan awan tebal. Apa yang tinggal sekarang hanya lembu dan kambing. Saya terpaksa mencari rumput dan memberi haiwan itu makan, jika tidak mereka akan mati," kata Subarkah yang tinggal kurang dua kilometer dari puncak Merapi.

Pihak berkuasa bertungkus lumus mengarahkan penduduk kampung meninggalkan kaki gunung Merapi. Lebih 2,000 askar dikerah sejak kelmarin bagi memaksa lelaki, wanita dan kanak-kanak berpindah ke tempat selamat.

"Keadaan masih berbahaya. Letusan besar seperti semalam biasanya berlaku selepas keadaan tenang beberapa ketika," kata ketua Pusat Kajian Gunung Berapi dan Menangani Bencana Alam, Surono. – AP



Letusan merapi hari ini sembur banyak awan panas bergulung-gulung

YOGYAKARTA - Merapi meletus lagi hari ini menyemburkan awan panas abu volkanik yang kelihatan bergulung-gulung di atas puncak gunung berapi di sempadan provisi Yogyakarta dan Jawa Tengah, menyebabkan orang ramai ketakutan dan panik.

Pakar-pakar gunung berapi Indonesia bagaimanapun berkata kejadian pada pukul 10.30 pagi itu tidak sekuat letusan pada hari pertama 26 Oktober lepas yang mengakibatkan 38 orang terbunuh.

Lebih 500 pelajar Malaysia di Yogyakarta, Magelang dan Solo dilaporkan selamat dan mereka diarah oleh Jabatan Penuntut Malaysia di Indonesia supaya mengurangkan aktiviti luar serta menggunakan topeng muka apabila keluar dari bangunan.

Balai Penyelidikan dan Pengembangan Teknologi Kegunungapian (BPPTK) berkata, Merapi meletus secara eksplosif hingga setinggi 1,500 meter dan awan panasnya kemudian meluncur hingga radius 4km ke arah selatan di Kali Gendol, Cangkringan, di daerah Sleman.

Awan panas itu bagaimanapun tidak sampai ke kawasan penempatan penduduk seperti letusan pertama pada 26 Oktober yang memusnahkan kampung Kinahrejo, Cangkringan di bahagian barat daya Merapi, iaitu perkampungan Jurukunci Merapi Mbah Maridjan, yang terbunuh bersama 14 orang lain.

Tebaran awan panas pada Selasa lalu menjangkau kawasan seluas lebih 7km.

"Kekuatan gempa kali ini tidak sekuat ketika letusan pada 26 Oktober lepas," kata kata Kurniadi, petugas yang mengawasi Merapi di BPPTK Yogyakarta.

Siaran langsung televisyen pula menunjukkan visual penduduk di sekitar lereng Merapi lari lintang pukang ke arah pusat pemindahan Merapi dengan menaiki kenderaan sendiri.

Lazimnya pada waktu tengah hari penduduk akan pergi ke kawasan bencana meninggalkan pusat pemindahan, untuk melakukan aktiviti harian seperti mencari rumput untuk ternakan lembu masing-masing di kawasan terletak berhampiran puncak gunung.

"Angin berhembus dari barat ke timur, sehingga abu volkanik mengarah ke timur Merapi seperti Kota Boyolali hingga Solo dan sekitarnya," kata Kurniadi.

Awan panas panjang kelihatan terus berhamburan hingga pukul 12 tengah hari dan masih belum berhenti, namun jarak luncurannya hanya sekitar ratusan meter.-BERNAMA
Sumber "Wang Ihsan" Panaskan Sidang DUN Pulau Pinang
Posted: 01 Nov 2010 05:00 AM PDT
S
idang Dun Pulau Pinang 'Panas' Isu Sumber Wang Ihsan
GEORGE TOWN: Persidangan Dewan Undangan Negeri Pulau Pinang yang bermula hari ini menjadi "panas" dengan pertikaman lidah antara beberapa penyokong kerajaan negeri DAP itu dan pembangkang berhubung sumber wang ihsan kepada warga emas di negeri itu.
Dalam tempoh 30 minit selepas sesi soalan lisan bermula, suasana menjadi panas apabila Pengerusi Jawatankuasa Kesihatan, Kebajikan dan Masyarakat Penyayang, Phee Boon Poh, menjawab soalan lisan berkaitan pemberian wang sebanyak RM100 kepada warga emas oleh kerajaan negeri.
Dalam menjawab soalan Jagdeep Singh Deo (DAP-Datok Keramat) itu, Phee berkata, tidak timbul isu wang judi digunakan kepada warga emas kerana peruntukan bantuan itu adalah termaktub dalam bajet 2010.
Beliau berkata sememangnya kerajaan negeri telah menerima wang sumbangan Penang Turf Club sebanyak RM2 juta tetapi ia adalah pada tahun 2010 dan wang itu tidak digunakan kerana ia bukanlah wang dalam peruntukan bajet 2010.

Phee berkata Umno telah memfitnah kononnya wang RM100 itu adalah wang judi sedangkan peruntukan untuk bantuan warga emas itu telah diluluskan dalam bajet 2010 pada sidang dewan tahun 2009 manakala wang dari Penang Turf Club hanya diterima pada tahun ini.

Datuk Arif Shah Omar Shah (BN-Seberang Jaya) kemudiannya berkata, apa yang berlaku ialah umat Islam di Pulau Pinang berasa was-was dengan wang itu setelah Ketua Menteri Lim Guan Eng sendiri mengakui telah menerima wang sumbangan kelab lumba kuda itu.

"Kita was-was dengan wang itu sebab Ketua Menteri sendiri mengaku telah menerima wang judi dan kerajaan kononnya telah membuka dua akaun berasingan untuk bantuan kepada orang Islam dan untuk bukan Islam. Adakah jawapan Exco Kebajikan (Phee) ini menggambarkan bahawa Ketua Menteri telah berbohong?" katanya.

Arif Shah juga menempelak Phee yang bercakap mengenai hukum-hakam Islam dalam memberi jawapannya.

Speaker Datuk Abdul Halim Hussein kemudiannya menenteramkan keadaan dengan meminta semua anggota dewan supaya tidak menjerit-jerit sebaliknya hendaklah bercakap dengan sopan.

Seorang penyokong kerajaan R.S.N.Rayer (DAP-Sri Delima) mendakwa pemimpin Umno telah membuat fitnah dan telah memburuk-burukkan Lim kononnya sebagai seorang pembohong.

Beliau mahu kerajaan mengambil tindakan terhadap wakil rakyat BN.

Jagdeep Singh kemudiannya meminta kerajaan negeri melantiknya sebagai peguam untuk mengambil tindakan undang-undang terhadap pemimpin Umno yang didakwanya telah membuat fitnah.

Ketua pembangkang Datuk Azhar Ibrahim (BN-Penaga) kemudiannya meminta penjelasan Lim mengenai jawapan Phee yang bercanggah dengan kenyataan ketua menteri itu.

Katanya Lim harus bertanggungjawab kerana kenyataannya kepada media bahawa kerajaan negeri menerima sumbangan wang kelab lumba kuda dan membuka dua akaun berasingan itu telah menyebabkan umat Islam menjadi was-was dan mengambil tindakan untuk memulangkannya semula kepada kerajaan.

Datuk Jasmin Mohamad (BN-Sungai Dua) pula berkata Phee gagal membuktikan bahawa sememangnya wang hasil sumbangan kelab lumba kuda itu diasingkan walaupun mendakwa ianya tidak digunakan.

Lim bagaimanapun tidak melayan asakan oleh wakil-wakil rakyat Barisan Nasional (BN) sebaliknya hanya menjawab soalan seorang lagi penyokong kerajaan Koid Teng Guan (DAP-Sungai Pinang) mengenai status pengorekan pasir di kawasan Genting dan Sungai Rusa di Balik Pulau.

Katanya kerajaan negeri tidak mengenakan bayaran royalti terhadap pemilik tanah berstatus gred satu itu. - BERNAMA


The Most Expensive Quarrel *must read*
Posted: 01 Nov 2010 04:06 AM PDT
Don't lose the moments in life just because of a small quarrel! Please read this post which someone sent to me some time back (cannot remember who) which I posted in one of my other blogs. It is a bit long but a true story that may bring tears to your eyes. May you and your loved ones always have unforgettable moments together. As I get older, I realize how precious is life!! Take care and have a lovely evening.
*As some of you might have realised, I took a break from sopo blogging to dexotify myself from the madness in the political scene which has been rising in levels of toxicity, hence the jokes which keep me from going insane from all the horrible developments of late. I will blog again on current topics soon, if not tonight when I get back from yet another reunion dinner with a former colleague who hails from UK but is now residing in Thailand.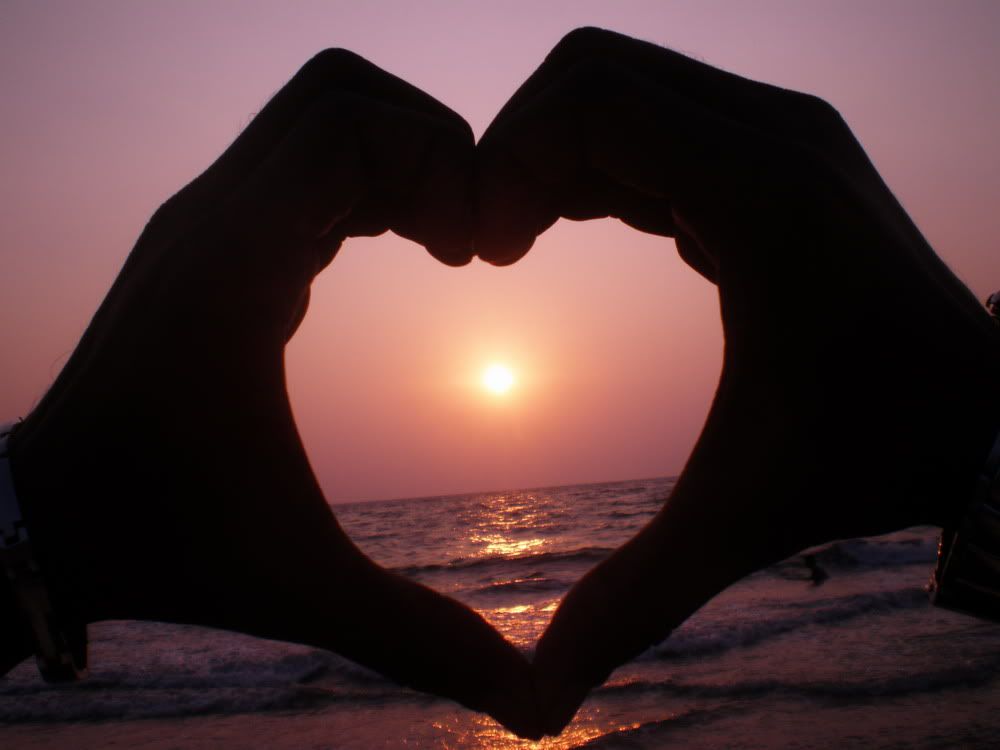 The Most Expensive Quarrel

Just two years after our marriage, hubby brought up the idea of asking Mother to move from the rural hometown and spend her remaining years with us. Hubby's father passed away while he was still very young.
Mother endured much hardship and struggled all on her own to provide for him, see him through to a university degree. You could say that she suffered a great deal and did everything you could expect of a woman to bring hubby to where he is today.
I immediately agreed and started packing the spare room, which has a balcony facing the South to let her enjoy the sunshine and plant greenery. Hubby stood in the bright room, and suddenly just picked me up and started spinning round and round. As I begged him to put me down, he said: "Lets go fetch mother." Hubby is tall and big sized and I love to rest on his chest and enjoy the feeling that he could pick me up at any moment put the tiny me into his pockets.
Whenever we have an argument and both refuses to back down, he would pick me up and spin me over his head continuously until I surrender and beg for mercy. I became addicted to this kind of panic-joy feeling.
Mother brought along her countryside habits and lifestyle with her.
For example; I am so used to buying flowers to decorate the living room, she could not stand it and would comment: "I do not know how you young people spend your money, why do you buy flowers for? You also can't eat flowers!" I smiled and said: "Mum, with flowers in the
house, our mood will also become better." Mother continues to grumble away, and hubby smiled: "Mum, this is a city-people's habit; slowly you will get use to it."
Mother stopped saying anything. But every time thereafter, whenever I came home with flowers, she would ask me how much it costs. I told her and she would shake her head and express displeasure.
Sometimes, when I come home with lots of shopping bags, she would ask each and every item how much they cost, I would tell her honestly and she would get even more upset about it.. Hubby playfully pinched my nose and said: "You little fool, just don't tell her the full price of
everything would solve it."
There begins the friction to our otherwise happy lifestyle.
Mother hates it most when hubby wakes up early to prepare the breakfast. In your view, how could the man of the house cook for the wife? At the breakfast table, mother facial expression is always like the dark clouds before a thunderstorm and I would pretend not to notice. She would use her chopsticks and make a lot of noise with it
as her silent protest.
As I am a dance teacher in the Children's Palace and am exhausted from a long day of dancing around, I do not wish to give up the luxury of that additional few minutes in the comfort of my bed and hence I turned a deaf ear to all the protest mother makes.
From time to time, mother would help out with some housework, but soon her help created additional work for me. For example: she would keep all kinds of plastic bags accumulating them so that she sell them later on, and resulted in our house being filled with all the trash
bags; she would scrimp on dish washing detergent when helping to wash the dishes and so as not to hurt her feelings, I would quietly wash them again.
One day, late at night, mother saw me quietly washing the dishes, and "Bam" she slams her bedroom door and cried very loudly in her room. Hubby was placed in a difficult position, and after that, he did not speak to me for that entire night.
I pretended to be a spoilt child, tried acting cute, but he totally ignored me.... I got mad and asked him: "What did I do wrong?" Hubby stared at me and said: "Can't you just give in to her once? We couldn't possibly die eating from a bowl however unclean it is, right?" After that incident, for a long period of time, mother did not speak to me and you can feel that there is a
very awkward feeling hanging in the house. During that period of cold war, hubby was caught in dilemma as to who to please.
In order to stop her son from having to prepare breakfast, mother took on the "all important" task of preparing breakfast without any prompting. At the breakfast table, mother would look at hubby happily eating his breakfast and cast that reprimanding stare at me for having failed to perform my duty as a wife. To avoid the embarrassing breakfast situation, I resorted to buying my own breakfast on my way to work.
That night, while in bed, hubby was a little upset and asked me: "LD, is it because you think that mum's cooking is not clean that's why you chose not to eat at home?" He then turned his back on me and left me alone in tears as feeling of unfairness overwhelmed me. After some
time, hubby sighed: "LD, just for me, can you have breakfast at home?" I am left with no choice but to return to the breakfast table.
The next morning, I was having porridge prepared by mother and I felt a sudden churn in my stomach and everything inside seem to be rushing up my throat. I tried to suppress the urge to throw up but I could not. I threw down the bowl, rushed into the washroom, and vomited
everything out.
Just as I was catching my breath, I saw mother crying and grumbling very loudly in her dialect, hubby was standing at the washroom doorway staring at me with fire burning in his eyes.. I opened my mouth but no words came out of it, I really did not mean it.
We had our very first big fight that day; mother took a look at us, then stood up and slowly made her way out of the house. Hubby gave me a final stare in the eye and followed mother down the stairs. For three days, hubby did not return home, not even a phone call.
I was so furious, since mother arrived; I had been trying my best and putting up with her, what else do you want me to do? For no reason, I keep having the feeling to throw up and I simply have not appetite for food, coupled with all the events happening at home, I was at then low
point in my life.
Finally, a colleague said: "LD, you look terrible; you should go and see a doctor." The doctor confirmed that I am pregnant. Now it became clear to me why I threw up that fateful morning, a sense of sadness floated through that otherwise happy news. Why didn't hubby, and mother who had been through this before, thought of the possibility of this being the reason that day?
At the hospital entrance, I saw my hubby standing there. It had only been three days, but he looked haggard. I had wanted to turn and leave, but one look at him and my heart soften, I couldn't resist and called out to him. He followed my voice and finally found me but he
pretended that he doesn't know me; he has that disgusted look in his eyes that cut right through my heart. I told myself not to look at him anymore, and hail a cab.
At that moment, I have such a strong urge inside me to shout to my hubby: "Darling, I am having your baby!" and have him lift me up and spin me around in circles of joy. What I wanted didn't happen and as I sat in the cab, my tears started rolling down. Why? Why our love couldn't even withstand the test of one fight?
Back home, I lay on the bed thinking about my hubby, and the disgusted look in his eyes. I cried and wet the corner of the blanket. Thatnight, sound of the drawers opening woke me up. I switched on the lights and I saw hubby with tears rolling down his face. He was removing the money. I stared at him in silence; he ignored me, took the bank deposit book and some money and left the house.
Maybe he really intends to leave me for good.. What a rational man, so clear-cut in love and money matters. I gave a few dried laugh and tears starting streaming down again. The next day, I did not go to work. I wanted to clear this out and have a good talk with hubby. I reached his office and his secretary gave me a weird look and said: "Mr. Tan's mother had a traffic accident and is now in the hospital."
I stood there in shock. I rushed to the hospital and by the time I found hubby, mother had already passed away. Hubby did not look at me, his face was expressionless. I looked at mother's pale white and thin face and I couldn't control the tears in my eyes. My God, how could this happen?
Throughout the funeral, hubby did not say a single word to me, with only the occasional disgusted stare at me. I only managed to find out brief facts about the accident from other people. That day, after mother left the house, she walked in dazed toward the bus stop,
apparently intending to go back to her old house back in the countryside.
As hubby ran after her, she tried to walk faster and as she tried to cross the street, a public bus came and hit her... I finally understood how much hubby must hate me, if I had not thrown up that morning, if we had not quarreled, if....In his heart, I am indirectly the killer of his mother..
Hubby moved into mother's room and came home every night with a strong liquor smell on him. And me, I am buried under the guilt and self-pity and could hardly breathe. I wanted to explain to him, tell him that we are going to have our baby soon, but each time, I saw the dead look in his eyes, all the words I have at the brink of my mouth just fell back in.
I had rather he hit me real hard or give me a big and thorough scolding though none of these events happening had been my fault at all. Many days of suffocating silence went by and as the days went by, hubby came home later and later. The deadlock between us continues, we
were living together like strangers who don't know each other. I am like the dead knot in his heart.
One day, I passed by a western restaurant, looking into the glass window, I saw hubby and a girl sitting facing each other and he very lightly brushed her hair for her, I understood what it meant. After recovering from that moment of shock, I entered the restaurant, stood
in front of my hubby and stared hard at him, not a tear in my eyes. I have nothing to say to him, and there is no need to say anything. The girl looked at me, looks at hubby, stands up and wanted to go, hubby stretched out his hand and stopped her. He stared back at me,
challenging me. I can only hear my slow heart beat, beating, one by one as if at the brink of death.
I eventually backed down, if I had stood that any longer, I will collapse together with the baby inside me.. That night, he did not come home; he had chosen to use that as a way to indicate to me: Following mother's death so did our love for each other...
He did not come home anymore after that. Sometimes, when I returned home from work, I can tell that the cupboard had been touched - he had returned to take some of his stuff. I no longer wish to call him; the initial desire to explain everything to him vanished.
I lived alone; I go for my medical checkups alone, my heart breaks again and again every time I see a guy carefully helping his wife through the physical examination. My office colleagues hinted to me to consider aborting the baby, I told them No, I will not.. I insisted on having to this baby, perhaps it is my way of repaying mother for causing her death.
One day, I came home and I saw hubby sitting in the living room. The whole house was filled with cigarette smoke. On the coffee table, there was this piece of paper. I know what it is all about without even looking at it. In the two months plus of living alone, I have gradually learned to find peace within myself. I looked at him, removed my hat and said: "You wait a while, I will sign." He looked atme, mixed feelings in his eyes, just like mine.
As I hang up my coat, I keep repeating to myself "You cannot cry, you cannot cry..." my eyes hurt terribly, but I refused to let tears come out from there. After I hung up my coat, hubby's eyes stared fixed at my bulging tummy. I smiled, walked over to the coffee table and pulled the paper towards me. Without even looking at what it says, I signed my name on it and pushed the paper to him. "LD, are you pregnant?" Since mother's accident, this is the first time he spoke to me. I could not control my tears any further and they fell like raindrops. I said: "Yes, but its ok, you can leave now." He did not go, in the dark, we sat, facing each other.
Hubby slowly moved over me, his tears wet the blanket. In my heart, everything seems so far away, so far that even if I sprint, I could never reach them. I cannot remember how many times he repeated "sorry" to me. I had originally thought that I would forgive him, but now I
can't. In the western restaurant, in front of that girl, that cold look in his eyes, I will never forget, ever.
We have drawn such deep scars in each other's heart. For me, it's unintentional; for him, totally intentional. I had been waiting for this moment of reconciliation, but I realized now, what had gone past is gone forever and could not repeated.
Other than the thought of the baby inside me that would bring some warmth to my heart, I am totally cold towards him, I no longer eat anything he buys for me, I don't take any presents from him and I stopped talking to him..
From the moment I signed on that piece of paper, marriage and love had vanished from my heart. Sometimes, hubby will try to come into the bedroom, but when he walks in, I will walk out to the living room.
He had no choice but to sleep in mother's room. At night, from his room, I can hear light sounds of groaning, I kept quiet. This used to be his trick; last time, whenever I ignore him, he would fake illness and I will surrender and find out what is wrong with him, he would then grab me and laugh.
He has forgotten that last time I cared for him and am concerned because there was love, but now, what is there between us? Hubby's groaning came on and off continuing but I continuously ignored him.
Almost everyday, he would buy something for the baby, infant products, children products and books that kids like to read. Bags and bags of it stacked inside his room till it is full. I know he is trying to use this to reach out to me, but I am no longer moved by his actions. He has no choice but to lock himself in his room and I can hear his typing away on his computer keyboard, maybe he is now addicted to web surfing but none of that matters to me anymore.
It was sometime towards the end of spring in the following year, one late night, I screamed because of a sudden stomach pain, hubby came rushing into the room, its like he did not change and sleep, and had been waiting for this moment. He carried me and ran down the stairs,
stopped a car, holding my hand very tightly and kept wiping the sweat off my brow, throughout the journey to the hospital.
Once we reached the hospital, he carried me and hurried into the delivery suite. Lying on the back of his skinny but warmth body, a thought crossed my mind: In my lifetime, who else would love me as much as he did?
He held the delivery suite door opened and watch me go in; his warm eyes caused me to manage a smile at him despite my contraction pain. Coming out of the delivery room, hubby looked at our son and me, eyes tear with joy and he kept smiling. I reached out and touched his hand.
Hubby looked at me, smiling and then he slowly collapsed onto the floor. I cried out for him in pain... He smiled, but without opening that tired eyes of his.... I had thought that I would never shed any tear for him, but the truth is, I have never felt a deeper pain cutting through my body at that moment.
Doctor said that by the time hubby discovered he had liver cancer, it was already in terminal stage and it was a miracle that he managed to last this long. I asked the doctor when he first discovered he had cancer. Doctor said about 5 months ago and consoled me saying:
"Prepare for his funeral."
I disregarded the nurse's objection and rushed home, I went into his room and checked his computer, and a suffocating pain hits me.
Hubby's cancer was discovered 5 months ago, his groaning was real, and I had thought that... the computer showed over 200 thousand words he wrote for our son: "Son, just for you, I have persisted, to be able to take a look at you before I fall, is my biggest wish now... I know
that in your life, you will have many happiness and maybe some setbacks, if only I can accompany you throughout that journey, how nice would it be. But daddy now no longer has that chance. Daddy has written inside here all the possible difficulties and problems you may
encounter during your lifetime, when you meet with these problems, you can refer to daddy's suggestion....
Son, after writing these 200 thousand words, I feel as if I have accompanied you through life journey. To be honest, daddy is very happy. Do love your mother, she has suffered, she is the one who loves you most and also the one who loves me most..."
From play school to primary school, to secondary, university, to work and even in dealing with questions of love, everything big and small was written there.
Hubby has also written a letter for me:
"My dear, to marry you is my biggest happiness, forgive me for the pain I have caused you, forgive me for not telling you my illness, because I want to see you be in a joyful mood waiting for the arrival of our baby...My dear, if you cried, it means that you have forgiven
me and I would smile, thank you for loving me...These presents, I'm afraid I cannot give them to our son personally, could you help me to give some of them to him every year, the dates on what to give when are all written on the packaging... "
Going back to the hospital, hubby is still in coma. I brought our son over and place him beside him. I said: "Open your eyes and smile, I want our son to remember being in the warmth of your arms..." He struggled to open his eyes and managed a weak smile. Our son still in
his arms was happily waving his tiny hands in the air. I press the button on the camera and the sound of the shutter rang through the air as tears slowly rolled down my face....
A fatal misunderstanding and the person who loves me the most in this world is gone forever..."Cruel misunderstandings one after another disrupted the blissful footsteps to our family. Our originals intend of having Mother enjoy some quiet and peaceful moments in her
remaining years with us went terribly wrong as destiny's secret is finally revealed at a price, every thing became too late.".........
This is a true story...
LEARNING POINT - DO NOT EVER HOLD ON TO OFFENCES!!!
I am totally speechless, this story brought tears to my eyes as I read through each line eager to know what would happen next. It truly showed the devastating power of grudges and anger!
Simple humility and communication would have resolved most of the problems in that story, as well as patience.... This story has really touched my heart and life as a whole and it has
stimulated a paradigm shift.. Though it is very sad, it is also very refreshing to know that from today, I can consciously start to live a life free of grudge. People please let's live a life devoid of
grudges.
Communication with your loved ones is THE key.
Posted: 01 Nov 2010 04:05 AM PDT
B
eberapa kampung di Besut dilanda banjir kilatGambar:
Beberapa murid di Sekolah Kebangsaan Gong Bayor menggunakan bangku panjang dan batu-bata untuk meniti daripada takungan air banjir kilat yang melanda sekolah mereka ekoran hujan lebat yang turun secara menyeluruh di Pantai Timur termasuk Besut sejak semalam.

Antara sekolah yang dgenangi air sedalam antara 0.2 hingga 0.3 meter ialah SK Pasir Akar di Hulu Besut, SK Tanah Merah dan SK Bukit Puteri di Jerteh.
BESUT - Beberapa buah kampung terutamanya yang terletak di kawasan rendah serta beberapa buah sekolah di Hulu Besut dan Jerteh di sini dilanda banjir kilat ekoran hujan lebat yang melanda sejak semalam.
Banjir juga menyebabkan jalan antara Jerteh ke Bukit Payong di Hulu Besut terputus apabila jalan di Gertak Jerbong di Kampung Pasir Akar ditenggelami air antara 0.3 hingga 1 meter pagi tadi dan tidak boleh dilalui kenderaan kecuali kenderaan berat.

Bilik Gerakan Banjir, Ibu Pejabat Polis di Kampung Raja yang dihubungi memberitahu, seramai 40 penduduk dari 10 keluarga di Kampung Dalam Umar di Tok Renek terpaksa dipindah ke pusat pemindahan banjir di Sekolah Kebangsaan Anak Ikan, Tok Dor malam tadi apabila rumah mereka dinaiki air.

Mereka bagaimanpun telah pulang semula tengah hari tadi setelah paras air di kawasan rumah mereka surut.

Tinjauan Bernama ke beberapa kawasan mendapati beberapa buah sekolah turut digenangi air pagi tadi ekoran limpahan air parit.

Antara sekolah yang digenangi air sedalam antara 0.2 hingga 0.3 meter ialah Sekolah Kebangsaan (SK) Pasir Akar di Hulu Besut, SK Tanah Merah dan SK Bukit Puteri di Jerteh, SK Gong Bayor di kawasan Raja dan SK Kampung Nangka di Kuala Besut.

Sementara itu paras air Sungai Besut di tiga lokasi penyukat banjir di Ampangan Jajar, Sungai Jerteh dan di Kampung Raja dilaporkan masih berada di paras biasa.-BERNAMA



Paras air Sungai Golok kini di paras bahaya

KOTA BAHARU - Paras air Sungai Golok di Jenob, Tanah Merah dan Rantau Panjang kini dilaporkan berada di paras bahaya ekoran hujan lebat yang turun sejak dua hari lalu.

Menurut Pegawai Hidrologi Jabatan Pengairan dan Saliran Kelantan Shaari Harun, paras air di Jenob pada 11 pagi tadi berada pada paras 23.80 meter berbanding para bahaya 23.50 meter, dengan air dilaporkan semakin naik.

Di Rantau Panjang, bacaannya ialah 8.75 meter yang menghampiri paras bahaya 9 meter, katanya.

"Sehubungan itu penduduk diminta bersiap sedia untuk menghadapi kemungkinan banjir kerana air Sungai Golok mungkin melimpah pada bila-bila masa sahaja," katanya kepada Bernama.

Shaari berkata, paras air sungai utama lain masih di paras biasa namun airnya semakin meningkat secara perlahan-lahan berikutan hujan masih turun.

Katanya ekoran hujan lebat, beberapa kawasan rendah seperti Pasir Tumboh, Penambang, Kubang Bemban, Berek 12 dan Pasir Hor mengalami banjir kilat sedalam 0.5 meter.

Namun tiada penduduk yang diarahkan berpindah setakat ini.

Shaari berkata, pihaknya telah mula membuka Bilik Gerakan Banjir mulai awal pagi tadi bagi memantau keadaan.

Katanya hujan yang sesekali lebat dijangka terus melanda Kelantan sehingga esok.-BERNAMA
Ipoh City Council Shoots And Kills Elderly Person's Therapy Dog
Posted: 01 Nov 2010 10:52 AM PDT
UPDATED: 

A close friend of our elderly member, Martin Jalleh, writes to PET+BLOGSPOT on his thoughts about the shocking dog-shooting incident:




The senior citizen whom you have highlighted in your story dear Anthony is a very close friend of my family! In fact I visited her this morning after hearing from her son that she was distraught and depressed over the shooting of her beloved dog.  
Posted: 01 Nov 2010 03:13 AM PDT
As reported in The star
Seniors show their support
MORE than 200 senior citizens from Kampung Melayu in Penang have pledged their support for the state government's Senior Citizens Appreciation Programme.
Kampung Melayu Village Security and Development Committee (JKKK) deputy chairman Arifin Abidin said the residents were thankful for the RM100 given to them under the programme.
"We have not received any complaints from residents that the money was allegedly obtained from gaming activities and that it is haram," he said to reporters at the presentation of certificates to new committee members of Jalan Zoo JKKK at Kampung Melayu.
The certificates were presented by state executive councillor Wong Hon Wai who is also Air Itam assemblyman.
It was reported that the state government has set aside RM20mil for the programme from the state's savings and not from gaming activities as alleged by certain quarters.
Wong said there were about 5,000 registered senior citizens in his constituency.
Counter
Data
.com
credit cards
Counter
Posted: 01 Nov 2010 03:06 AM PDT
A
zhar digantung 6 bulan daripada hadiri sidang DUN Pulau Pinang
Dewan Undangan Negeri (DUN) Pulau Pinang menggantung Ketua Pembangkang Datuk Azhar Ibrahim daripada menghadiri sidang dewan selama enam bulan kerana 'mengucapkan perkataan berbaur hasutan' dalam DUN itu Mei lalu.
Azhar, yang juga merupakan ADUN Penaga bagaimanapun, masih menerima elaunnya.
Keputusan tersebut menyebabkan kesemua ADUN Umno bertindak keluar dewan.
Azhar, yang juga ADUN Penaga dirujuk kepadajawatankuasa hak dan istimewa ekoran kenyataannya itu yang telah mencetuskan kekecohan di dewan tersebut.
Jawatankuasa tersebut, yang telah bermesyuarat beberapa kali untuk membincangkan perkara itu, dijadual menyerahkan laporannya kepada DUN pada jam 2.30 petang ini.
Difahamkan, Azhar akan diminta memohon maaf terhadap kenyataannya itu.

Jika berbuat demikian, beliau tidak akan digantung daripada menghadiri sidang dewan hari ini dan esok, serta disambung semula dari 8-16 November selepas cuti Deepavali.

Azhar, yang juga setiausaha Umno negeri, telah mendakwa prosedur yang digunakan untuk merujuk kepada jawatankuasa tersebut adalah tidak betul.

Katanya, satu resolusi perlu dicadang dan dibahaskan, dan hanya baru selepas itu, satu keputusan dibuat sama ada untuk merujuk beliau atau tidak, kepada jawatankuasa tersebut.

Mei lalu, ADUN Datuk Keramat, Jagdeep Singh telah membentangkan usul untuk merujuk Azhar kepada jawatankuasa tersebut.

Ini berlaku selepas Azhar menggesa tentera mengambilalih tugas dari pihak polis kerana pentadbiran negeri itu telah menyatakan ia tidak lagi mempunyai kepercayaan pihak polis. Beliau memberi amaran bahawa rusuhan kaum boleh berlaku lagi jika rakyat hilang kepercayaan kepada kerajaan.

Azhar kemudian menjelaskan bahawa beliau membuat kenyataan itu kerana kerajaan negeri cenderung menghina polis.

Pada bulan Ogos, pengerusi jawatan tersebut, Datuk Hussein Abdul Halim, yang juga speaker dewan, berkata semua ADUN akan dibekalkan dengan senarai perkataan yang dianggap tidak sesuai disebut sewaktu persidangan. -mk


Get well soon Datuk Seri Najib Tun Razak
Posted: 01 Nov 2010 01:47 AM PDT
Source_Star : PM resting after early signs of chicken pox
Datuk Seri Najib Tun Razak has been advised to rest at home and avoid all public and official functions following medication as a result of early signs of chicken pox.
The Prime Minister's media adviser, Datuk Seri Jalaludin Bahaudin, said in a statement issued to Bernama last night that Najib began to feel unwell and subsequently developed rashes, muscle aches and joint pains on the last day of the Asean summit and related summits in Hanoi, Vietnam.
On arrival here yesterday, Najib showed early signs of chicken pox and was immediately started on appropriate treatment.
As medication was started early, he had responded well, said Jalaludin.
Najib's personal physician had advised him to rest at home and avoid all public and official functions, he added.
"The Prime Minister apologises for any inconvenience caused," Jalaludin added.
Sudah Sampai Masanya Anwar Bersara Dari Politik - MAZA
Posted: 01 Nov 2010 01:52 AM PDT
A
sri minta Anwar bersara, Pakatan perlu jadi pembangkang kualiti
KUALA LUMPUR, 1 Nov —
Prof Madya Dr Mohd Asri Zainul Abidin menasihatkan ahli politik veteran termasuk Ketua Umum Datuk Seri Anwar Ibrahim agar bersara dari politik dan memberi laluan kepada pemimpin-pemimpin lain untuk memberi "nafas baru" atas alasan banyak "rentak tari politiknya makin tidak seimbang."
Di samping itu kata beliau,
Pakatan Rakyat juga perlu melakukan pembaharuan untuk menjadi pembangkang yang kuat dan berkualiti
.
"Di samping menghormati sumbangan, saya rasa
Ketua Pembangkang Datuk Seri Anwar, sudah sampai masanya untuk bersara 'politik',"
kata bekas mufti Perlis ini yang kini dilihat sebagai "penggerak ketiga" dalam arena politik semasa.
"Sudah banyak rentak tari politiknya yang makin tidak 'seimbang'," kata beliau dalam satu kenyataan dikeluarkan hari ini.

Asri berkata zaman Anwar, yang juga Penasihat PKR, mungkin makin menyusur pergi.

"Saya tidak fikir generasi baru terus bertahan untuk melihat 'story-design' politik yang sama," kata Asri lagi.

PKR ditubuhkan selepas Anwar dimasukkan ke penjara dan dipecat daripada jawatan kerajaan dan Umno.

Malah menurut beliau, Anwar perlu diberikan peluang untuk berundur dengan aman demi untuk mewujudkan pembangkang yang lebih berkualiti dan berkesan.

"Saya rasa beliau perlu menerima hakikat ini. Demikian setiap kita ada hari datang dan hari pergi.

"Biarlah kita datang disambut mesra, dan kita pergi diucapkan terima kasih dan hormat, bukan dipaksa keluar," kata tokoh agama ini.

"Maaf atas pandangan ini," kata Asri sambil menambah, beliau tiada apa-apa kepentingan kedudukan ataupun jawatan atas pandangan ini.

"Saya tahu sesetengah pembangkang cepat 'melenting' jika ada pandangan yang mereka tidak setuju.

"Namun, mereka kena ingat banyak pandangan yang saya tajam terhadap kerajaan, alhamdulillah mereka tidak melenting, sebaliknya berinteraksi dengan baik," kata Asri dalam pandangan ini ketika parti itu sedang melangsungkan pemilihan pucuk kepimpinan.

Pertengahan tahun lalu, Asri pernah dilaporkan akan menyertai Umno tetapi beliau menafikannya dengan menegaskan akan kekal seperti sekarang.

Selain itu, PKR mewakili Pakatan Rakyat menurunkan calonnya di kerusi Parlimen Batu Sapi.

Asri juga berkata, politik negara ini juga memerlukan nafas baru tidak kira parti politik.

"Seperti mana Umno memperkatakan keperluan anjakan baru dalam politik mereka, demikian saya fikir pihak pembangkang pun perlu mula memperkatakan hal yang sama.

"Saya, seperti kebanyakan rakyat marhaen yang hanya ingin melihat kesejahteraan negara berteraskan kerajaan yang amanah dan pembangkang yang berkualiti," katanya sambil menambah, "sudah banyak diperkatakan, dikritik dan diulas mengenai kerajaan hari ini."

Oleh itu kata Asri, jangan lupa bahawa pembangkang juga perlu untuk diberikan penilaian tentang peranan mereka yang diberi amanah dalam Parlimen.

"Ini kerana dalam konteks politik kita kualiti kerajaan dan pembangkang menjaga kemaslahatan negara," katanya.

Malah menurut beliau, negara perlukan politik idea iaitu politik yang berteraskan kebijaksaan dan pemikiran yang bernas dalam memajukan masyarakat dan negara.

"Kita tidak mahu politik sekadar kutuk-mengutuk, maki-memaki dan hina menghina tanpa sebarang cadangan yang membina dan memajukan pemikiran rakyat.

"Kita mahu ahli-ahli politik kita berkualiti sehingga kita rasa mereka layak mewakili kita atas kebolehan kepimpinanan mereka yang berteras ilmu dan budi," katanya.

Justeru, katanya, politik negara memerlukan watak-watak baru yang bernas, matang dan tangkas.

"Mereka yang disifatkan oleh sarjana politik Islam sebagai mempunyai 'al-quwwah' (kemampuan) dan al-amanah (amanah).

"Mereka yang berteraskan politik idea dan nilai, bukan politik duit, atau politik taukeh.

"Maka, semua ahli politik yang merasakan zaman mereka sudah habis, berilah laluan kepada mereka yang baru demi untuk kebaikan rakyat," katanya sambil menambah, sama ada di pihak pembangkang ataupun kerajaan, hal yang sama mesti dilakukan.

"Ramai pelakon veteran sudah tidak sesuai menjadi 'hero' dalam pentas baru politik hari ini.

"Biarlah mereka tersimpan dalam diari sejarah politik kita dengan kadar sumbangan yang telah dibuat.

"Jika Tun Abdullah (Ahmad Badawi) pun bersara, makin mereka yang 'sewaktu' dengannya dalam pembangkang pun perlu bersara. Kata-kata (penganalisis politik) Prof A. Aziz Bari mungkin patut dinilai semula," katanya. -TMI

Ulasan GB

GB dah pun menyatakan hal ini lebih awal.

Anwar Semakin Hampir Ke Penjara, Bukan Putrajaya.

PKR Sudah Sedia Menghantar Anwar Ke Penjara Semula