---
muhyiddin (DPM) holds on to malay supremacy
Posted: 28 Nov 2010 09:23 AM PST
yeah that's right. ketuanan melayu (malay supremacy) is enshrined in the constitution, according to our dear DPM. ain't no surprise to learn of that, right, since he had proudly stated he is malay first, malaysian second.  well of course he did not spelled it out that ketuanan melayu is enshrined in the constitution but the way he said it something to do with article 153, i can take a hint.
muhyiddin was responding to PKR's wan azizah speech during the party (PKR) congress,  in which she had attacked the concept of ketuanan melayu. she had said:
(from malaysiakini)
"Ketuanan Melayu should be abandaoned. The concept of Malay supremacy must be left behind so that our children will grow up with the vision of a dignified race.  Malay supremacy is a slogan used by a small group of Malay elites who are cheating the Malays as a whole for their own interests,"
muhyiddin said that wan azizah's attacked on ketuanan melayu was to save a sinking PKR and he said that….
Muhyiddin said PKR leaders should respect Article 153 of the Federal Constitution which provides a safeguard for the special position of the Malays and Bumiputera as well as the interests of other communities.

This provision should serve as a guiding principle in championing the cause of the people, he said. "However, it seems that this is not the case with PKR."
see?  "should respect Article 153 of the Federal Constitution which provides a safeguard for the special position of the Malays and Bumiputera as well as the interests of other communities."  see? 'special position of the malays'. this means the malays still reign supreme.  ok, maybe not… BUT the fact remains that there are politicians (and NGOs) twisting this 'special position' to make it mean ketuanan melayu. first there was this use of 'special rights of malays'. then many people here and there (including liberal malays) said there is no such thing as malay rights. everybody has equal rights, so why mention malay rights, chinese rights, indian rights and so on. so they use 'position' instead of 'right'.  however, not the 'position' has become 'supremacy'. just because malays has special position, they reign supreme? yes, according to our DPM, yes according to perkasa.
The United States of Amerijuana
Posted: 28 Nov 2010 09:10 AM PST
I found a 'marijuana' article in
Time.com
quite interesting. Amid the US on big hunts for drug dealers, especially in Mexico, Venezuela, Colombia and other countries, its control on domestic consumption can be contested.
Marijuana is sold openly in all parts of the country under the pretext of 'medical purposes'. Although there are laws prohibiting it in many cities, no record has shown any local pushers being slapped with heavy punishment.
Excerpts:
The medical-marijuana industry relies heavily on such genteel euphemisms. To medicate is to smoke pot, and no one in the industry calls pot pot anymore; it's medicine now. Dealers are called caregivers, and the people who buy their dope—medicine, medicine—are patients. There's no irony here, no winks or nudges to signal that someone's leg is being pulled.


The euphemisms are an important element in the larger movement to bring marijuana use out from the shadows, as advocates say, so it can take its place innocently on Americans' nearly infinite menu of lifestyle preferences, from yachting to survivalism to macrobiotic cooking. So far, the strategy is working. Colorado and 13 other states, along with the District of Columbia, have legalized medical marijuana in the past 14 years
.

Mo
re than a dozen other states are considering the idea. Overnight, dispensaries have sprung up in hundreds of towns and cities; billboards touting one outlet's pot over its rivals' are plastered all over Los Angeles. In some parts of California—where marijuana is the biggest cash crop, with total sales of $14 billion annually—medical pot has become such an established part of the commercial base that cities are moving toward taxing it.
Posted: 28 Nov 2010 08:00 AM PST
Few friends and I have decided to pay a visit to e@curve to meet Mr. Potter. Given that Mr. Potter is a very busy person... he has setup many slots in a day just to let people meeting him. We managed to get the appointment @ 2:45pm. 
Guess what? Two of my friends are the royal fans of Mr. Potter, they have been follow on Mr. Potter foot print since day one... Errrr... maybe we should say they have been stalking Mr. Potter since day 1,  so they were so keen to meet Mr. Potter once they know that Mr. Potter is in e@Curve... as for me i just went along the flow and get this opportunity to meet Mr. Potter too. 
At 2:45pm : The meeting started... This was a long meeting as the meeting lasted until 5:15pm... It was about 2.5 hours meeting. During the meeting i felt asleep few times as the meeting was a bit boring... But the meeting getting more and more interesting when more action kicked in. Unfortunately, we need another meeting in the near future to draw the conclusion. So i'm not sure when we can meet Mr. Potter again.. hopefully Mr. Potter can address the outcome of the whole meeting in the next meet up eh~
If you haven't meet Mr. Potter... Do meet him up in these few weeks eh~ Before he flown away. Make an appointment as early as possible to avoid disappointment eh~
Picture adapted from megarelease.net
Posted: 28 Nov 2010 08:00 AM PST
BBC Online: 26 November 2010 Last updated at 05:48 GMT
 Passive smoking 'kills 600,000' worldwide Children are particularly at risk of the effects of passive smoking in their own homes
The first global study into the effects of passive smoking has found it causes 600,000 deaths every year.
One-third of those killed are children, often exposed to smoke at home, the World Health
Lagi Gambar Ratu Elizabeth Lawat Masjid Abu Dhabi
Posted: 28 Nov 2010 08:03 AM PST
B
log GB pada hari kelmarin (26 Nov) telah menyiarkan
beberapa keping gambar Ratu Elizabeth II
mencuri perhatian media negara kelahirannya apabila baginda menutup rambut, memakai kot labuh bersulam kristal Swarovski dan berkaki ayam semasa melawat ruang solat Masjid Sheikh Zayed di Abu Dhabi.
Baginda juga membuka kasut sebagai tanda menghormati ajaran agama Islam sebelum memasuki ruang solat utama masjid itu.
Lantai ruang solat utama Masjid Sheikh Zayed iaitu masjid terbesar di UAE, dilitupi karpet seberat 35 tan yang ditenun oleh 1,200 wanita Iran selama dua tahun.
Semasa berada dalam Masjid Sheikh Zayed, Ratu Elizabeth II berkesempatan melihat sekumpulan gadis membaca kitab suci al-Quran.

Berikut di siarkan lagi gambar-gambar yang diperolehi dari BBC.

Ratu Inggeris Elizabeth II dan Putera Philip berkunjung ke masjid diiringi oleh Putera Sheikh Mohamad bin Zayed al-Nahayan.



Kunjungan ke Masjid Agung Sheikh Zayed diiringi juga oleh sejumlah anggota keluarga Kesultanan Emirat Arab



Sebelum memasuki ruangan utama masjid, Ratu Elizabeth memasuki ke sebuah sudut untuk membuka kasutnya



Di dalam masjid, Ratu Elizabeth menyaksikan dengan seksama sejumlah anak sedang membaca ayat-ayat suci Al Quran



Pengiring dari Emirat Arab mengiringi Ratu Elizabeth mendengarkan anak-anak sedang membaca ayat-ayat suci Al Quran

Ucapan Penggulungan di Kongres Nasional PKR ke-7
Posted: 28 Nov 2010 07:17 AM PST
Oleh Nurul Izzah Anwar, 29 November 2010
Bismillahir rahmanir rahim.
Terima kasih Tuan Pengerusi,
Yang saya hormati,
Ketua Umum, Dato' Seri Anwar Ibrahim,
Presiden, Datuk Seri Dr Wan Azizah Wan Ismail,
Timbalan Presiden YB Sdr Azmin Ali,
Rakan-rakan Naib-Naib Presiden, YB Sdr Tian Chua, YB Pn Fuziah Salleh, YB Dato' Dr Mansor Othman,
Juga rakan-rakan dalam Majlis Pimpinan Pusat yang baru sahaja mendapat mandat daripada anggota-anggota.
Para perwakilan, sekretariat parti, para anggota JPP, para pemerhati, hadirin-hadirat yang saya hormati sekalian
Assalamualaikum dan salam sejahtera.

Pertama sekali saya ingin memanjat kesyukuran ke hadrat Ilahi di atas kejayaan Parti Keadilan Rakyat untuk menganjurkan Kongres Nasional buat kali yang ke-7.

Tidak lupa juga setinggi-tinggi penghargaan kepada YB Senator Dr Syed Husin Ali, yang
terus beristiqamah dalam perjuangan walaupun dalam usia 74 tahun.
Saya harap Dr Syed akan terus memainkan peranan dalam gerak kerja parti walaupun sudah mengumumkan persaraan daripada kepimpinan.
Saya juga ingin merakamkan penghargaan kepada kerajaan negeri Pakatan Rakyat iaitu negeri Selangor dibawah kepimpinan YAB Tan Sri Khalid Ibrahim selaku tuan rumah Kongres kita kali ini.

Sidang Perwakilan sekalian,
"Perjalanan Berliku Tetap Di Redah"
Pertama sekali saya ingin ucapkan jutaan terima kasih kepada ahli-ahli dan pimpinan parti yang telah memilih saya dan rakan-rakan lain untuk berada dalam barisan kepimpinan parti bagi penggal ini.
Saya memperingatkan diri saya dan juga para pemimpin yang telah dipilih akan amanah yang begitu besar yang diletakkan di bahu kita, bukan sahaja oleh anggota2, tapi juga keseluruhan rakyat Malaysia yang mengharapkan kesinambungan perjuangan kita demi melahirkan Malaysia yang lebih baik.
Sesungguhnya kemenangan ini adalah hasil daripada perjalanan yang penuh ranjau dan berliku yang pada hemat saya adalah satu proses yang wajib dilalui oleh mana-mana pihak untuk melahirkan sesuatu yang lebih baik, yang lebih matang, yang lebih mantap selagi kita dapat secara jujur mengambil iktibar daripada segala keperitan apa yang telah kita lalui bersama. Barulah ia menjadi perjuangan yang bernilai dan penuh bermakna.
Sidang Perwakilan sekalian,

"Politik Jujur Asas Perjuangan" , dengan izin, "Honest Politics as the Foundation to our Struggle"

Sejak 12 tahun dahulu, Parti Keadilan Rakyat dari peringkat akar umbi, pimpinan cabang sehinggalah kepada ahli-ahli Majlis Pimpinan Pusat dan Presiden serta Ketua Umum telah bekerja keras mendedahkan penyelewengan pentadbiran Barisan Nasional.
Pergilah keluar sana bertemu rakyat. Tanyalah siapa sahaja mereka yang tahu beratus-ratus kisah tentang mereka yang menjadi kaya raya dengan menggunakan duit rakyat. Tanyalah siapa sahaja mereka yang tahu beribu-ribu kisah tentang mereka yang mengamalkan rasuah dan salah guna kuasa untuk keuntungan peribadi. Tanyalah siapa sahaja mereka yang tahu berjuta-juta kisah kesengsaraan rakyat bersabung nyawa, membanting tulang untuk mendapatkan kehidupan yang sejahtera dan menzahirkan jiwa merdeka yang bermaruah di tanah air yang bertuah ini.

Tanyalah siapakah rakyat dan siapalah tuan yang sebenar yang membelakangkan dan tidak mengutamakan rakyat?
Mesej bahawa pentadbiran Barisan Nasional itu rasuah, tidak amanah dan tidak cekap sudah sampai ke telinga kebanyakan rakyat. Ramai yang sudah faham dengan amalan ekonomi kerajaan Barisan Nasional yang menggunakan projek-projek awam dan wang rakyat untuk mengkayakan diri sendiri dan kroni.
Namun dalam dekad kedua perjuangan masanya sudah tiba untuk maju setapak lagi, kita perlu berbicara pula dalam bahasa yang menyentuh masalah peribadi rakyat. Kita perlu berbicara tentang penyelesaian kepada segala permasalahan rakyat.
Kita wajib berkata benar walaupun pedas ditelinga, pahit dilidah, perit dihati. Rakyat mahu mendengar apa yang kita boleh dan mampu tawarkan. Rakyat mahu kita jujur, dan telus didalam menyusun atur perjuangan yang bebas daripada penipuan dan penyelewengan didalam semua gerak langkah dan gerak kerja kita. Termasuk daripada pemilihan kepimpinan parti, penyampaian dasar-dasar dan rencana membina dan membebaskan Negara; dan penilaian prestasi memerintah amanah sebuah negeri yang diberikan kepada kita, dengan menggunakan bahasa yang mudah, jelas dan benar.
Apa yang saya tawarkan hari ini adalah ingatan bahawa kita sudah berjaya dalam fasa pertama untuk meletakkan Parti Keadilan Rakyat sebagai parti yang berwibawa; fasa seterusnya adalah mengenai kesinambungan dalam mengurus kejayaan kita.
Kita mesti berkata benar dan membudayakan Politik Jujur: Jujur perlakuan, Jujur pertuturan dan Jujur kepada Rakyat. Sememangnya Politik Jujur adalah Asas Perjuangan.
Sidang Perwakilan sekalian,
"Negara di Ambang Kehancuran, Rakyat Menanggung Beban"
Sedarkah kita, hutang isi rumah rakyat atau household debt setakat bulan Ogos lalu, berjumlah RM560 bilion, pertambahan RM44 bilion dalam tempoh hanya setahun. Ini berbanding dengan sekitar RM150 billion pada 1998.

Sedarkah kita, peratusan hutang kepada pendapatan boleh guna rakyat adalah, 140 peratus – yang tertinggi di Asia. Maknanya rakyat sebegitu besar berhutang lebih banyak daripada pendapatan mereka.

Sedarkah kita, kira-kira 200,000 golongan muda di negara kita yang masih gagal memulakan pembayaran semula pinjaman Perbadanan Tabung Pendidikan Tinggi Nasional (PTPTN) selepas enam bulan tamat pengajian.
Dalam bahasa mudah, rakyat Malaysia hari ini semakin miskin. Yang paling tertekan adalah golongan muda yang memasuki alam pekerjaan. Gaji rendah, hutang pula tinggi.
Ini baru melihat satu sektor, belum lagi kita mengupas kemerosotan sektor-sektor lain.
Inilah nasib rakyat: Negara di ambang kehancuran, rakyat menanggung beban.
Sidang Perwakilan Sekalian,
"Negara di Ambang Kemakmuran, Rakyat Penentu Masa Depan"
Hasrat saya untuk berjuang dalam parti adalah untuk mengembalikan keyakinan rakyat bahawa negara boleh dibina semula keluar dari ambang kehancuran. Ini bukanlah angan-angan kosong, kerana Malaysia mempunyai sejarah melaksanakan program besar-besaran bagi pembangunan negara. Pra-syaratnya hanyalah melalui amalan politik nilai murni dan jujur.
Satu masa dahulu, negara menubuhkan Felda, memberikan tanah ladang kepada penduduk desa untuk menyelesaikan masalah kemiskinan di pedalaman.
Satu masa dahulu, negara menubuhkan Kolej Perguruan Malaya di Kirkby, Liverpool pada tahun 1950an untuk melatih sebaik mungkin tenaga pengajar kita bagi negara yang ketika itu kurang kepakaran dalam bidang pendidikan.

Satu masa dahulu, negara menubuhkan Petronas yang meneroka khazanah negara untuk menghasilkan sumber kewangan yang dapat dinikmati segenap lapisan rakyat.
Malangnya, kesemua itu satu masa dahulu, kerana pada masa kini Felda telah dinodai, sistem pendidikan telah mundur, dan Petronas telah diguna untuk kepentingan peribadi.
Sedarlah! Negara memiliki sumber, negara memiliki keupayaan, negara memiliki kepakaran. Untuk menjadikan Malaysia sebuah negara yang kaya untuk semua rakyat dan keluar dari ambang kehancuran, seandainya negara dipimpin oleh pimpinan yang mengamalkan politik nilai murni yang jujur. Inilah seruan yang wajib Parti Keadilan Rakyat sahut.
Sidang Perwakilan sekalian,
"Pilihan Penentu Keadilan"
Membuat pilihan adalah satu anugerah suci kepada semua makhluk, di mana kita menilai, memilih dan menerima akibat apa yang dipilih.
Pilih yang benar dapatlah yang benar. Pilih yang batil dapatlah yang batil.
Kita telah pun memilih barisan kepimpinan tetapi yang lebih penting adalah apa yang akan menjadi pilihan rakyat?
Rakyat akan memilih parti yang bermaruah, bersedia dan berkebolehan untuk diberikan amanah memerintah dan membangunkan Negara.
Oleh itu adakah Parti Keadilan Rakyat parti yang Bermaruah? Parti yang Bersedia? Parti yang Berkebolehan?
Parti Keadilan Rakyat adalah parti bermaruah; seandainya kita jujur dan berjuang berdasarkan prinsip nilai murni yang tinggi dan bukan berdasarkan personaliti sahaja. Kita mesti membezakan antara Personaliti Dan Prinsip yang dibawa Personaliti. Hanya Prinsip dan bukannya Personaliti yang mesti diinstitusikan di dalam parti kita.
Parti Keadilan Rakyat adalah parti yang bersedia; seandainya kita belajar daripada proses pemilihan yang baru berlangsung melalui pelaksanaan langkah-langkah susulan yang dapat meleraikan keresahan anggota. Contohnya melalui siasatan pihak yang bebas dan berkecuali. Dan saya fikir ini juga selaras dengan jaminan yang diberikan oleh Ketua Umum malam semalam.
Parti Keadilan Rakyat adalah parti yang berkebolehan; seandainya kita meremajakan dan menawarkan kepimpinan yang bukan sahaja mahir, beramanah tapi juga berpegang teguh kepada prinsip-prinsip dan asas perjuangan parti.
Kekuatan kita adalah keupayaan kita menggamit harapan rakyat dan imaginasi rakyat untuk melahirkan Malaysia yang lebih baik yang akan hanya dapat diteruskan jika kita amalkan Politik Nilai Murni secara Jujur.
Marilah kita berganding bahu, marilah kita bersatu, marilah kita bersama menjiwai Politik Harapan dan Pembebasan demi melahirkan Malaysia yang lebih baik, bermula yang dari Sabah, Sarawak, Johor, Negeri Sembilan, Melaka, Pahang, Selangor, Perak, Terengganu, Kedah, Pulau Pinang, Kelantan, Perlis, dan Wilayah Persekutuan, khususnya Kuala Lumpur!
Sekian wabillahitaufik walhidayah, Assalamualaikum warahmatullahhiwabarakatuh.
Terima kasih.
Need To Spread Animal-Assisted Therapy In Malaysia
Posted: 28 Nov 2010 07:08 AM PST
Some of the pet-empowered members at the AGM
DATELINE: PETPOSITIVE THERAPY CENTRE, PETALING JAYA
ANIMAL-ASSISTED THERAPY IS STILL BY FAR THE MOST POWERFUL AND EFFECTIVE WAY FOR THE DISABLED AND THE ELDERLY TO ACHIEVE POSITIVE LIVING.
THIS WAS THE CONCLUSION REACHED BY MEMBERS OF THE MALAYSIAN ANIMAL-ASSISTED THERAPY FOR THE DISABLED AND THE ELDERLY ASSOCIATION - OR PETPOSITIVE - AT THEIR FIFTH
Meeting & Jalan-jalan Home Visits
Posted: 28 Nov 2010 06:36 AM PST
After being earlier notified by a staff of Malaysian Aids Foundation (MAF) that there'd be a meeting held at Pertubuhan Komuniti Intan (PKI), Teluk Intan on Saturday, 27th November; I made plans to bring along my mother with me as my sister's clinic and house happens to be in the same town. And since both Cek Mek and Baby So'od also stay in a home in the same town, I figured I might as well visit them too.
So on Saturday morning, after my usual pasar tani, off we (my mother and I) headed to Teluk Intan. Earlier on Friday, I had already loaded 2 boxes of used clothes into my car. The used clothes had been collected earlier, given by various people. I had of course, chosen only the good ones. I don't know how some people could even think of giving torn clothes… white-turned-yellow shirts… crumpled clothes… to be given to others. The recipients may be poor, but that doesn't mean they don't have any dignity! So no people, before anybody else asks me if I'd accept any more used clothes, the answer is no! I have better things to do than to help throw away the "not fit to be worn" ones.
Anyway, 2 boxes of clothes chosen were mainly adults clothing. I intended to send them to the home where Cek Mek and So'od are staying. You see, the home run by Kak Ana not only caters for children, but also for adults, men and women. I also brought along a small box of babies' needs, posted to me by a blog reader, for So'od's use. Other than that, I needed to get a copy of So'od's birth certificate, to be submitted together with the PAF application for Liza, together with a few other applications to the MAF officer coming for the meeting in Teluk Intan.
Immediately after sending my mother to my sister's clinic, I went straight to Kak Ana's place. Kak Ana had earlier told me that she'd be heading to Ipoh, but when I got to her place, she was still home. Apparently, the girl whom Kak Ana was supposed to bring to Ipoh, was unwell, so they cancelled the plan.
We had a chat… Kak Ana, Liza and myself. Basically it was about whether or not Liza should go back to her husband. I told Liza that at the end of the day, it would have to be her own decision, but she should consider all the advice given, by me, by Kak Ana, by her aunts, by her sisters. Frankly, after what she had gone through before when she was still staying with her husband, I'm not too keen on the idea of them getting back together again. I don't know what her husband had sweet-talked her into, but Liza really looked like she was seriously considering the matter. Hopefully she will use her head when making the decision, not just her heart.
Both Cek Mek and So'od were asleep when I was there, so no, I didn't want to disturb them.
After lunch at my sister's house, off I went to PKI for the meeting with the MAF people. They were there to explain to us on the various financial schemes available for the PLHIV families – the Paediatric Aids Fund (PAF), Keep In School Scheme (KISS) and the Medical Assistance Scheme. The meeting didn't really take that long. The MAF people had also wanted to do home visit assessments to the homes of 3 PAF recipients/applicants. There was one HIV positive child in each home. 2 of them were clients of PKI, while the other one was my client, ie Farah, daughter of Nuri.
Since the MAF people (3 of them) weren't too sure of the way, they sought our help to show them the way. Hajah Suraban of PKI was initially supposed to bring them meet 2 of her clients only. Nuri stays a bit further away, and so Hajah Suraban was afraid if she joined all the way to Nuri's place, she'd have to drive back home rather late. She had initially thought I'd be heading straight back to Ipoh after the visits, while the MAF trio, who'd finish their job after the 3rd house, would be heading elsewhere.
After finding out that I'd be coming back to my sister's house in Teluk Intan after the visits, Hajah Suraban agreed to come along in my car to visit all 3 homes.
So we went in 2 cars, Hajah Suraban in my car while the MAF trio in another car. First stop was the home of a 9 year HIV+ girl whose parents have both died. Her mother died just a few months ago and she's now being taken care by her aunt. The girl knows she has HIV, but she's too young to know what HIV is all about. And so she told her schoolmates that she is now taking medication for HIV. Oh dear! So yep, while an HIV+ child must one day know about his/her HIV status, we must really choose a suitable time to be telling them about it. At least we must make sure they know what HIV is all about.
Next stop, another client of PKI, another HIV+ girl. Since the mother makes a living by opening a food stall, and the MAF trio were hungry (they reached Teluk Intan rather late as they had to attend another function in KL the night before, and so they got up late and didn't have breakfast & lunch), we decided to stop by her stall first to let the hungry trio fill their tummies first.
The hungry faces…
Not wanting to make the lady uncomfortable, we just went to the stall as customers (with 3 very hungry ones!). Hajah Suraban and I just ordered drinks while the three hungry youngsters from MAF had their breakfast, lunch, tea and dinner at 5 pm! Yes, I said youngsters. One of them even said, "Rasa macam keluar makan dengan mak-mak pulak." (aku lesing kang baru tau!)
After that, we went to the lady's home, to get more details for the MAF trio to write in the home visit assessment report. It rained while we were there, but since it was getting late, and there was another house we needed to visit, we didn't wait for the rain to stop. The next house was also in a kampong, and it wouldn't look too good if suddenly they had visitors so late in the evening, especially nearing Maghrib. So yeah, while I had an umbrella, it was in the car! No choice but to get a bit wet… how wet would depend on how fast I could run to the car.
Next stop, Nuri's house. Although she's my client, I've never been to her house before. I've been to the town where she stays, but at that time, she wasn't willing to let us visit her at home, afraid that kaypoh neighbours may be asking all sorts of questions. So, while I had no problem showing the way to the town, I wasn't sure how to get to Nuri's house. When we reached the town, I called Nuri, telling her exactly where I was, and asking for directions to get to her house. She said I wasn't far off, but I should turn back and she'd wait by the roadside.
It was almost 6 pm by the time we reached Nuri's house. The moment we got in, I sought her permission to perform my asar prayer at her house. I knew it would be too late by the time I'd get back to my sister's house.
Nuri's daughter, Farah, is such a small girl although she'll be in form one next year. I got to meet Nuri's other daughter when I performed the solat asar in her room. She didn't get out of the room to meet the other visitors even when we were leaving at about 6.30 pm.
Anyway, after the visit to Nuri's home, we went separate ways. Hajah Suraban and I headed back to Teluk Intan while the MAF trio headed the other way. Their jobs were done and since they were already in Perak and the next day was a Sunday, they figured they might as well make full use of their trip to Perak.
We finally reached Teluk Intan after 7 pm. It was already dark by the time I managed to send Hajah Suraban back to her house. I understood why she wasn't willing to drive home late. When I sent her home, she showed me the way, and when she finally showed me where to stop, the moment I stopped in front of her house, she said, "Eh, rumah siapa pulak ni?" Hehehe… we missed her house by 2 doors… she showed me the wrong house!
Today being Sunday, and my sister having 2 boxes of milk powder (free samples given to her clinic), we decided to visit Kak Ana's home. Yep, my 2nd visit in 2 days but first visit for my sisters. Now that they know the place, if they want to send anything there, they can go on their own.
This time both Cek Mek and So'od were wide awake. In fact, Liza's aunt was also there to visit her. I took the opportunity to talk to the aunt while Kak Ana entertained my sisters in her office. So'od, now almost 3 weeks old, looked fine and healthy. No problem for me to carry him in my arms as he's too young to recognise people to be choosy as to who he'd allow to carry him. As for Cek Mek, I'm no longer a familiar face to her, and so I wouldn't be surprised if she didn't want me to carry her. But when I asked her if I could borrow a ball she was holding in her hand, she gladly gave the ball to me. And when I carried her in my arms, she didn't struggle. Even Liza said that Cek Mek is such a good girl. Very unlike Liza's 2 year old son who now stays with her at the home, who throws a tantrum every time he doesn't get what he wants.
After we left the place, I purposely sent a text message to Sharifah (Cek Mek's mother) telling her that I just visited her little girl. I was told by Kak Ana that it had been quite some time since she last visited her daughter. I know Sharifah loves her daughter, but when she gets too comfortable not having to take care of her daughter, sometimes she may forget that she should be visiting the girl more often. By telling her that I had just visited her daughter, she'd be reminded that she should visit soon.
Well, she'd better visit soon, before Cek Mek becomes uncomfortable with her…
Senarai 10 Jalan Paling Berbahaya Di Dunia
Posted: 28 Nov 2010 06:30 AM PST
B
erikut ini adalah daftar 10 jalan paling berbahaya yang pernah ada di muka bumi ini, dari yang berada di pegunungan sampai dengan keadaan jalan yang sangat sulit membuat para pengendara harus berhati-hati melewati jalan yang satu ini.
Jika anda yang kebetulan saja nanti berada di daerah-daerah ini, berhati-hatilah!!!
1. The Death Road (Bolivia)
Jalan Yungas Utara,atau diketahui sebagai "Jalan Maut",jalan sepanjang 61-69 KM ini menghubungkan La Paz to Coroico ( Ibukota Bolivia) dan wilayah hutan Amazon di Yungas Bolivia. Menurut suatu perhitungan, jalan ini memakan korban 200-300 mangsa setiap tahun


2. Guoliang Tunnel Road (China)
Berlokasi di pegunungan Taihang, provinsi Hunan China. Jalan di gunung Taihang ini dibangun oleh penduduk lokal setempat,diperlukan waktu 5 tahun untuk membangun terowongan sepanjang 1200 m dengan tinggi 5 meter serta lebar 4 meter ini. Beberapa penduduk lokal meninggal dalam pelaksanaan pembangunanya,namun hal tersebut tidak menggugatkan tekad mereka. Dan akhirnya pada tanggal 1 Mei 1977 terowongan ini dibuka untuk lalulintas umum.




3. Ruta 5: Arica to Iquique Road (Chile)
Jalan yang menghubungkan antara Arica dan Iquique ini termasyhur karena bahayanya. Jalan ini terletak tepat diatas dasar lembah yang tinggi, didasarnya akan banyak terlihat bangkai - bangkai kenderaan. Panas di daerah ini juga berbahaya kerana menyebabkan halusinasi fatamorgana.




4. Siberian Road to Yakutsk (Russia)
Jalan Umum Russia ni terletak di Yakutsk, daerah dengan suhu dingin yang ekstrim. Yang membuat jalan ini berbahaya adalah cuaca dan keadaan jalan yang tidak beraspal. Saat salju turun akan sangat licin dan pandangan yang terbatas. dan pada saat musim hujan maka akan menyebabkan kendaraaan terjebak dalam lumpur. Nah pada saat banyak kenderaan terjebak lumpur, banyak tindakan kriminal terjadi disini.




5. Sichuan-Tibet Highway (China)
Di China, angka kematian yang disebabkan oleh kecelakaan lalulintas meningkat dua kali lipat sejak 20 tahun terakhir ini. Jalan sepanjang 2,412 km yang menghubungkan sichuan dengan Lhasa tibet ini sering terjadi longsoran batu dan tanah, dan hal ini adalah umum terjadi disana.




6. James Dalton Highway (Alaska)
Jalan gravel (kerikil) sepanjang 414 mil ini menyeberangi Tundra arktik yang terkenal akan alam liar serta jarang penduduknya. Jangan harap bisa melewati jalur ini tanpa bahan bakar alternatif, persediaan makanan, radio CB, roda tambahan serta kenderaan pacuan 4 roda(4WD)




7. Patiopoulo-Perdikaki Road (Greece)
Jalan kerikil dan sempit antara Patiopoulo dan Perdikaki ini banyak terdapat tanjakan dan turunan yang curam serta banyak lobang di jalurnya. Banyak pengendara tewas disini setiap tahun, dan lebih berbahaya pada malam hari.




8. Trollstigen (Norway)
Troolstigen yang bererti (tangga trool). Jalan ini meskipun berbahaya, sempit dan banyak tikungan tajam adalah tempat tujuan pelancong. Dipuncak bukit terdapat tempat parkir kenderaaan yang luas.




9. The A682 Road (England)
Jalan A682 antara junction 13 dan M65 Long Preston adalah jalan terburuk di England. Sudah mencatat 100 insiden fatal dalam 10 tahun ini dan 22 kecelakaan serius dalam tiga tahun ini dan dua diantaranya fatal. Para ahli menyatakan bahwa per 10 mil jalan ini rata-rata 0,5 angka kematianya. Daerah ini adalah favorit bagi para Biker, terutama pada Isnin pagi.




10. Stelvio Pass Road Trollstigen(Italy)
Jalan beraspal tertinggi di pegunungan Aspen timur,dan tertinggi kedua di Alps setelah Col de l'Iseran (2770 m). Stelvio Pass Road menghubungkan Valtellina dengan lembah atasnya (Adige valley dan Merano). Jalan ini berlokasi di Italian Alps, dekat Bormio dan Sulden, 75 km dari Bolzano, dekat dengan perbatasan Swiss.


Posted: 28 Nov 2010 05:51 AM PST
Source_BBC: Managing stress by Tracy Turner
We all feel stressed at various times in our lives. It's a normal response to challenging circumstances, and can be caused by happy as well as sad events. A new partner or a holiday can trigger stress just as much as the death of a loved one or a job loss.
A little bit of stress isn't a bad thing: it mobilises our bodies and energises us during the coping process. But being overstressed can result in a range of health problems, including headaches, upset stomach, high blood pressure and even strokes or heart disease.
One of the first steps to cope with stress is learning to recognise your personal signs and symptoms. The way you function on a daily basis may change, or you may notice a difference in your body (such as tense shoulders), thinking, or general sense of wellbeing. Is the cause for your stress a real threat? Or is something causing needless worry in your life?
Stress is part of life but we don't need to compound our problems by putting ourselves down and thinking irrational thoughts such as "nobody gets stressed out like I do". We're not weak or neurotic because we're stressed – we're stressed because we're human. Blaming ourselves or doling out negative thoughts as self-imposed punishment is a waste of energy.
Approaching stress constructively
It can be tempting to hide from the people, places and tasks which make life difficult. By removing yourself from the situation, it's possible to find immediate relief – but the sources of stress will never go away unless we confront them.
If avoiding stress triggers isn't a good technique for dealing with stress, what is? Life experience teaches us that whenever we need to master a new skill – learning to swim, giving a public presentation, taking risks in front of others – it pays to take a deep breath, perhaps grit our teeth and get on with things. Most of the time, it all works out.
Positive confrontation is a good coping skill when faced with stress. Instead of avoiding a difficult boss, why not take every opportunity to work in his or her presence? Throwing ourselves in at the deep end until we master it is one way to desensitise ourselves to the people, places and work we find stressful. Taking action is good for our basic wellbeing too.
Another approach to tackling stress head-on is to keep tabs on our stress while we're working. Logging the time of day, situation, how strong feelings of stress were, how you coped and how stressed you felt afterwards can be a useful tool for some people. This can give us an accurate idea of when and where we get anxious, and what coping skills work for us in certain situations.
Another way to take action on stress is to control the body and mind. Self-relaxation leading up to stressful times (as well as afterwards) and positive self-talk ("I have the skills to do this job well", "I've done this a dozen times before") are excellent skills to have. Sometimes our perceptions of a situation may be inaccurate – interpretations of an event or situation may be more negative when we're down or dissatisfied.
It's possible to test our perceptions. Keeping a record (as recommended above) can be one way to get a fresh view of a situation. Also, we can label the strong, stressful emotions we're feeling as either positive or negative. So, before the next bout of stage fright, try calling it "excitement" and see what happens.
Enduring, mastering (and surviving) what life throws at us, and converting stress into a positive force, is a lifelong challenge. Everyone needs a certain amount of stress – it's what gets us out of bed in the morning – but remember to be gentle with yourself.
By Nick Triggle
Health reporter, BBC News

Employers need to pay more attention to the levels of stress and anxiety in the workplace, key NHS advisers say.

The National Institute for Health and Clinical Excellence said the cost of work related mental illness was £28bn – a quarter of the UK's total sick bill.

Bad managers were the single biggest cause of problems, the group claimed.

But it said simple steps such as giving positive feedback, allowing flexible working and giving extra days off as a reward could cut the impact by a third.

As well as taking measures like these, NICE urged employers to invest in training for managers and mentoring for staff to help career development.

 
THE TOLL OF STRESS

Yasmin, 37, from

Wokingham

in

Berkshire

, used to be employed by a large financial company as a tax accountant.

Despite having had no previous problems, stress led to her taking nearly four years off work.

Yasmin was prescribed around 30 different anti-depressants before a combination was found that worked for her.

She said: "I lost all sense of self-worth and self-confidence. I felt useless, hopeless and a waste of space."
More than 13 million working days a year are lost because of work related stress, anxiety and depression.
Once the pay of staff, lost productivity and replacing ill employees are taken into account, the cost to employers hits £28.3bn a year.
To convince employers to act, NICE has designed a calculator to show the potential savings of supporting staff more.
It suggests that for the average firm of 1,000 staff, £250,000 a year could be saved.
Professor Cary Cooper, an expert in workplace psychology from Lancaster University who helped draw up the recommendations, said: "You cannot overestimate the importance of saying 'Well done' to staff, but so often it does not happen.
"Managers will tell you when you are doing something wrong, but not when you are doing it right."
Recession
But he said the problem was not just to do with staff taking time off.
"Presenteeism, where people come to work but add no value, is if anything more of a problem, especially during a recession.
"People are so scared that they go to work when they are not fit to," said Prof Cooper.
His remarks are supported by a recent survey by the Chartered Institute of Personnel and Development which revealed a quarter of UK workers describe their mental health as moderate or poor, yet nearly all continued to work regularly.
 The NICE report said with the right environment work can even be a force for good as it can offer stability, purpose, friendship and distraction.
Dame Carol Black, the government national director for health and work, who produced a report calling on employers to take more of an interest in the health of their workforce last year, welcomed the recommendations.
She said it provided "clear, practical advice to promote mental well-being".
But a spokesman for the Confederation of British Industry said: "The mental health of staff is something firms have been making a priority.
"More and more schemes have been set up to support staff in recent years."
Stress
Prof Kathy Sykes investigates what stress is and how it can be managed. When the body responds to stress it releases chemicals are released into the body. If more of these chemicals are produced than are actually needed this can lead to anxiety and depression in the long term. In the video below, Kathy suggests ways of de-stressing. Also, watch a clip from The One Show stress week which looked at work stress, the overstretched working mum, and stress after retirement.
Kathy Sykes Wellbeing Guide to Stress
Stress can be caused by a range of both good and bad experiences. When we feel stressed by things going on around us, our bodies respond by releasing chemicals into the bloodstream.
These chemicals give us more strength and stamina by instantly boosting our energy levels and suppressing feelings of pain or hunger. This can be life saving where the stress is caused by actual physical danger.
But stress can also be bad for us when that chemical response is not really required. This can happen as a result of the various stresses of modern life. Situations like being stuck in a traffic jam, being late for an important meeting, or even organising a wedding can create stress. Some of the happiest moments, like having a baby or taking on a new job, can be the most stressful.
Stress affects us in the body as well as in the mind. When we feel stressed our heart rate increases and we feel tension in our muscles..
Stress can have a serious impact on our daily lives and may lead to depression and anxiety – you can find out more about these on the Headroom website.
So what's the best way to cope with stress?
There isn't any one answer, but one of the first things you should do if you suffer from stress is to look for the warning signs. These are different for different people, such as headaches, restlessness, difficulties with sleeping or being short-tempered.
There are a range of practical techniques you can use, like trying to handle one task at a time. This reduces disruptive thoughts caused by feeling overwhelmed at the same time as chipping away at what needs to be done.
Getting out of our daily routines or away from the stress in our lives – even for short periods of time – can make all the difference and can give us just enough space to see things differently. Or perhaps trying to set a little time aside to relax for making more time for a proper winding down before bed. Getting a good night's sleep is important as it is a great way of helping both the mind and body to recover after periods of stress.
It is all too easy to react to stress in unhealthy ways. We may drink, smoke or eat excessively. Trying to adopt a healthier lifestyle and diet can help enormously to relieve stress. Doing some physical activity not only helps us relieve muscles that may have tensed through stress, but it also helps our mood. Deep breathing, other relaxation and visualisation techniques introduce a sense of calm and order which can our bring stress right levels right down.
If you feel that your symptoms of stress are more severe, you may consider going to see your GP, who will help you to gain access to a stress management programme. This may include strategies based in cognitive behavioural approaches, which look at how we think about situations and can teach new skills to minimize stress.
What is important is that you find the right strategy for you and that you are patient with yourself and realistic about what you will be able to achieve.
How to cope with Stress
There isn't any one answer, but one of the first things you should do if you suffer from stress is to look for the warning signs. These are different for different people, such as headaches, restlessness, difficulties with sleeping or being short-tempered.

There are a range of practical techniques you can use, like trying to handle one task at a time. This reduces disruptive thoughts caused by feeling overwhelmed at the same time as chipping away at what needs to be done.

Getting out of our daily routines or away from the stress in our lives – even for short periods of time – can make all the difference and can give us just enough space to see things differently. Or perhaps trying to set a little time aside to relax and making more time for a proper winding down before bed.

Getting a good night's sleep is important as it is a great way of helping both the mind and body to recover after periods of stress.

It is all too easy to react to stress in unhealthy ways. We may drink, smoke or eat excessively. Trying to adopt a healthier lifestyle and diet can help enormously to relieve stress. Doing some physical activity not only helps us relieve muscles that may have tensed through stress, but it also helps our mood. Deep breathing, other relaxation and visualisation techniques introduce a sense of calm and order which can our bring stress levels right down.

If you feel that our symptoms of stress are more severe, you may consider going to see your GP, who will help you to gain access to a stress management programme. This may include strategies based on cognitive behavioural approaches, which look at how we think about situations and can teach new skills to minimize stress.

What is important is that you find the right strategy for you and that you are patient with yourself and realistic about what you will be able to achieve.
Related Articles
Teresa's Unity team bags win, Ronnie Liu booted out
Posted: 28 Nov 2010 05:46 AM PST
The Unity team that comprises key players Teresa Kok, outgoing chairperson Ean Yong Hian Wah, Tony Pua, Gobind Singh Deo, Lau Weng San, Teo Nie Ching and Tiew Way Keng, looks to have maintained its hold on Selangor DAP's state committee, bagging seven of the 15 seats up for grabs in their just-concluded state polls today. All the key players made it through albeit occupying the lower strata of the voting tally.
Ronnie Liu, who was embroiled in a case involving the issuance of support letters earlier this year, failed to make it to the top 15. In an immediate reaction to the results, Kok said that Liu's position as a Selangor exco is not in danger despite losing badly in this state party polls. Reason being Liu's position as exco is with the Selangor government - hence, it is unrelated to his loss. Kok also said, "I think he knows why he lost."
Selangor DAP committee members
1) Jenice Lee (Independent), 703 votes
2) Hannah Yeoh (Independent), 644
3) Charles Santiago (Independent), 596
4) Teng Chang Khim (Rainbow), 504
5) Ng Suee Lim (Rainbow), 498
6) Ean Yong Hian Wah (Unity), 478
7) Gobind Singh (Unity), 478
8) Tony Pua (Unity), 463
9) Lau Weng San (Unity), 459
10) Teo Nie Ching (Unity), 452
11) Teresa Kok (Unity), 437
12) Tiew Way Keng (Unity), 428
13) S Ramakrishnan (Rainbow), 405
14) Lim Soo Hong (Rainbow), 403
15) T Kannan (Rainbow), 402
Posted: 28 Nov 2010 05:33 AM PST
Source_BBC: Anger management by James Tighe
Everyone feels their anger is justified when they're actually angry. Equally, we've all looked back and realised we may have overreacted. But for some people, anger can become a problem that needs to be addressed.
It's important to realise several things about anger before you start tackling it. First, anger is a normal process that has allowed humans to evolve and adapt. It isn't a bad thing in itself, but problems occur if it isn't managed in the right way.
Anger is also a mixture of both emotional and physical changes. A big surge of energy goes through your body as chemicals, such as adrenaline, are released.
Once the cause of the anger is resolved, you may still have to deal with the physical effects – all that energy has to go somewhere. This can be taken out on another person, such as a partner, or an object – by punching a wall, for example. This last option can lead down the road to self-harm.
The other alternative is to suppress the energy until the next time you're angry. This may mean you release so much pent-up emotion that you overreact to the situation. Realising this can lead to feelings of shame or frustration when you reflect on your actions, and to further repression of your feelings.
On the other hand, just letting your anger go in an uncontrolled fashion can lead to a move from verbal aggression to physical abuse – don't forget, the other person is probably feeling angry with you too.
But there is a flip side to anger. Because of the surge of energy it creates, it can be pleasurable. This feeling is reinforced if becoming angry allows the release of feelings of frustration, or if a person's response to your anger gives you a sense of power.
It's important to acknowledge and keep an eye on this side of the problem – it can have an almost addictive element.
Recognising why you get angry
It's important to be aware of the positive feelings you get from anger as well as the negative ones.
By recognising the positive and negative feelings associated with your anger, it's important to find other means of concentrating on the positives ones.
Each person's positives are different, so there will be different solutions for everyone, but some strategies might include:
Trying a non-contact competitive sport
Learning relaxation or meditation
Shouting and screaming in a private, quiet place
Banging your fists into a pillow
Going running
Any of these may help to vent your frustration and burn off any feelings you're bottling up.
Dealing with flashpoints
However, this still leaves the problem of dealing differently with those situations that make you angry. This takes practice.
The first thing to do is list the situations that make you angry. Note down exactly what it is about them that makes you angry – it may be the immediate situation, or it could be that it represents a build-up of issues you haven't resolved.
Now ask yourself four questions about your interpretation of these situations:
What evidence is there to show this is accurate?
Is there another equally believable interpretation of what's going on here?
What action can I take to have some control of the situation?
If my best friend were in this situation, what advice would I give to them?
This won't dispel the anger for every situation, but when you're angry it can be difficult to assess a situation accurately. If a situation arises unexpectedly and you feel your temper rising, walk away and complete this exercise if you can.
Resolving the issues
If your anger is not resolved by this, make sure you've given enough thought to what exactly you're angry about. It will usually involve a person, but not necessarily the one who's the target of your anger in the situation and this is the person you need to work the situation out with.
You need to be sure exactly what you're angry about before you can resolve it. It will usually involve a person, but not necessarily the one who's the target of your anger in the situation and this is the person you need to work the situation out with.
To do this, find a time to raise the problem when you feel more in control of your temper. It may be a good idea to agree a time in advance.
It may feel like a tall order to discuss the issue without getting angry, but following a plan may help. Professor Richard Nelson-Jones has developed a good structure to use, called CUDSAIR. This stands for:
Confront
Understand
Define
Search
Agree
Implement
Review
First, it's important that you confront the problem and not the person. State the nature of the problem and how it makes you feel. Be clear that it's the problem – not the person – that makes you feel like this. This way you'll develop a joint definition and ownership of what's going on.
Next, it's important to understand each other's view of the situation. It may help to agree that each person should be able to say what they think about the problem without being interrupted by the other. After this, identify areas where you disagree. Don't discuss the disagreements yet, just agree that you disagree. This is how you define the problem.
The next step is to search for solutions. Here, be as outrageous as you like – but again, don't make personal attacks. Generate as many possible solutions as you can – at the moment, it doesn't matter how unrealistic they seem.
Finally, you have to agree on a solution. This is probably the most delicate part of the whole process. It's important that you both make concessions and acknowledge those that the other person has made. It's also important not to have unrealistic expectations – it's likely that the final solution won't be ideal for either of you, but the resulting compromise will probably be better than the problems the anger generated.
It's important that you both keep to the agreement. It's also important not to overreact to any breaches. Point them out, but there's no need to get angry. You have the agreement to back you up.
However well you both stick to the agreement, it's worth having a review some time in the future to go through the CUDSAIR model again and see if things can't be improved further.
Recommended reading: Human Relationship Skills by Richard Nelson-Jones, ISBN 0415385873.
Related Articles
Pemilihan DAP Selangor: Berkecuali Dpt Undi Terbanyak, Unity Dpt Kerusi Terbanyak
Posted: 28 Nov 2010 05:30 AM PST
P
emilihan DAP S'gor: Ronnie Liu tewas
Keputusan pemilihan jawatankuasa DAP Selangor menunjukkan Pasukan Perpaduan pimpinan exco kerajaan Selangor, Teresa Kok menguasai tujuh daripada 15 kerusi.
Manakala Pasukan Pelangi pimpinan Speaker DUN Selangor, Teng Chang Khim pula memenangi lima kerusi, manakala bagi tiga kerusi lagi dimenangi oleh calon Bebas.
Teresa dan Teng masing-masing berjaya terpilih. Teng mendapat 504 undi di tangga keempat, manakala Teresa mendapat 437 undi ditangga ke-11.
Seorang lagi exco kerajaan Selangor, Ronnie Liu gagal untuk menganggotai jawatankuasa DAP Selangor.

Ronnie menduduki tempat ke-21 dengan mendapat 369 undi.
Dua lagi ADUN yang tewas ialah Philip Tan Choon Swee (Teluk Datuk) dan Edward Lee (Bukit Gasing).

Berikut adalah keputusan rasmi pemilihan jawatankuasa DAP Selangor:

1) Jenice Lee (B) 703
2) Hannah Yeoh (B) 644
3) Charles Santiago (B) 596
4) Teng Chang Khim (Rainbow) 504
5) Ng Suee Lim (Rainbow) 498
6) Ean Yong Hian Wah (Unity) 478
7) Gobind Singh (Unity) 478
8) Tony Pua (Unity) 463
9) Lau Weng San (Unity) 459
10) Teo Nie Ching (Unity) 452
11) Teresa kok (Unity) 437
12) Tiew Way Keng(Unity) 428
13) Ramakrishnan (Rainbow) 405
14) Lim Soo Hong (Rainbow) 403
15) Kannan (Rainbow) 402

Proses pengiraan undi bermula kira-kira jam 1.30 tengahari selepas sekurang-kurangnya 812 daripada 1,016 perwakilan yang layak, selesai mengundi dalam pemilihan pucuk pimpinan DAP Selangor di Pusat Konvensyen Antarabangsa Sunway hari ini.

Sewaktu perwakilan memasuki dewan konvensyen untuk mengundi bagi memilih barisan kepimpinan DAP negeri untuk tempoh dua tahun akan datang, para calon termasuk Teng Chang Kim (kanan) dan Yong Hian wah kelihatan sibuk bersalaman dengan mereka.

Suasana kelihatan tenang dan mesra, manakala calon-calon kelihatan menjalankan kempen saat akhir untuk mendapatkan sokongan para perwakilan.

Paling jelas ialah Ronnie Liu (kiri), di mana penyokongnya sejak awal pagi lagi mengedarkan risalah dalam bahasa Inggeris dan Cina, yang memaparkan latar belakang dan manifesto ahli exco kerajaan Selangor itu.

Risalah itu berbunyi: 'Satu undi untuk YB Ronnie Liu adalah satu undi bagi kemajuan DAP khususnya dan rakyat umumnya'.

Beberapa perwakilan juga menerima SMS, konon dihantar oleh penyokong pasukan Pasukan Perpaduan yang diketuai oleh exco kerajaan Selangor, Teresa Kok, meminta mereka memilih kombinasi calon pasukan tersebut.

Perwakilan dari 145 cawangan DAP mula mengundi pada kira-kira jam 12.15 tengahari, selepas majlis perasmian dan ucapan oleh pengerusi DAP Selangor DAP Ean Yong Hian Wah dan penasihat DAP Lim Kit Siang.

Seramai 50 calon bertanding merebut 15 kerusi dalam jawatankuasa DAP Selangor.


Saudi surgeon sues father for keeping her single
Posted: 28 Nov 2010 05:11 AM PST
Source: Saudi surgeon sues father for keeping her single
Year after year, the 42-year-old Saudi surgeon remains single, against her will. Her father keeps turning down marriage proposals, and her hefty salary keeps going directly to his bank account.
The surgeon in the holy city of Medina knows her father, also her male guardian, is violating Islamic law by forcibly keeping her single, a practice known as "adhl." So she has sued him in court, with questionable success.
Adhl cases reflect the many challenges facing single women in Saudi Arabia. But what has changed is that more women are now coming forward with their cases to the media and the law. Dozens of women have challenged their guardians in court over adhl, and one has even set up a Facebook group for victims of the practice.
The backlash comes as Saudi Arabia has just secured a seat on the governing board of the new United Nation Women's Rights Council – a move many activists have decried because of the desert kingdom's poor record on treatment of women. Saudi feminist Wajeha al-Hawaidar describes male guardianship as "a form of slavery."
"A Saudi woman can't even buy a phone without the guardian's permission," said al-Hawaidar, who has been banned from writing or appearing on Saudi television networks because of her vocal support of women's rights. "This law deals with women as juveniles who can't be in charge of themselves at the same time it gives all powers to men."
In a recent report by the pan-Arab Al-Hayat newspaper, the National Society for Human Rights received 30 cases of adhl this year – almost certainly an undercount. A Facebook group called "enough adhl," set up by a university professor and adhl victim, estimates the number at closer to 800,000 cases. The group, with 421 members, aims at rallying support for harsher penalties against men who misuse their guardianship.
An estimated 4 million women over the age of 20 are unmarried in the country of 24.6 million. After 20, women are rapidly seen in Saudi society as getting too old to marry, said Sohila Zein el-Abdydeen, a prominent female member of the governmental National Society for Human Rights.
Fathers cite adhl for a variety of reasons – sometimes because a suitor doesn't belong to the same tribe, or a prominent enough tribe. In other cases, the father wants to keep the allowance that the government gives to single women in poorer families, or cannot afford a dowry.
Islam's holy book, the Quran, warns Muslim men not to prevent their daughters, sisters or female relatives from getting married, or else they will encourage sexual relations outside marriage. But under Saudi judges' interpretation of Islamic Shariah law, the crime can be punished by lifting the male guardianship, nothing more.
Hardline judges refuse to go even that far. The founder of the Facebook group, who introduced herself only as Amal Saleh in an interview with Saudi daily Al-Watan, said she set up the group after courts let down adhl victims. She said her family threatened her with "death and torture" when she pressed for her right to get married while she was under 30. She is now 37 and still single.
Some judges even punish the women themselves for rebelling against their fathers. In one high-profile adhl case, a young single mother, Samar Badawi, sued her father and demanded he be stripped of his guardianship. She fled her house in March 2008 and spent around two years in a women's protection house in Jeddah, waiting for the court ruling.
In April, she got it – she was sentenced to six months in prison for disobedience.
She was released late October, under heavy pressure from local rights group. The judge transferred guardianship to her uncle, and it is not yet clear if her uncle will let her get married.
Badawi refuses to speak to the media after her release, but her lawyer, Waleed Abu Khair, said hardline judges hate the protection shelters because they say the shelters corrupt women.
In Saudi Arabia, no woman can travel, gain admittance to a public hospital or live independently without a "mahram," or guardian. Men can beat women who don't obey, with special instructions not to pop the eye, break an arm or leave a mark on their bodies.
In the Saudi public school curriculum, boys are taught how to use their guardianship rights.
"Be jealous, beat her hands, protect her and achieve superiority over her," reads page 212 of the Prophet Sayings textbook for 11th grade.
The concept of guardianship is interpreted in conservative Islam as meaning that men are superior to women. Moderate Islamic schools of thought, however, see the practice as an order for men to protect women, financially, emotionally and physically.
Radwa Youssef, an activist, said the answer is not to abolish guardianship but to redefine it. Since 2009, she has collected 5,400 signatures for a campaign called "Our Guardians Know Best." She said many women who go against their male guardians' will marry the wrong men and bring shame on their families.
"I see guardians as bodyguards who are serving women and protecting them; it is a responsibility, not a source of power," Youssef said. "If there is a male misusing his powers, he should be introduced to rehabilitation sessions to advise and guide him."
The Medina Surgeon, as the Saudi media tagged her, has been waiting for justice since 2006.
The surgeon, who has Canadian, British and Saudi certification, filed a lawsuit to drop her father's mandate. But despite a paper trail carrying testimonies from suitors turned away by her father, bank documents that show her father taking over her salary, medical reports showing physical abuse, and the fact that her four other single sisters over 30 face the same destiny, no ruling has yet been issued.
The only answer she gets from the judge is to go back to her father and seek reconciliation.
"He wants me to go to death," she told The Associated Press over the phone from Medina, speaking on condition of anonymity because she feared family retaliation. "Until when I am going to wait?"
The surgeon lives in a "protection house," one of dozens scattered around the kingdom for victims of adhl and domestic violence. Under a fake name, she gets escorted to courts accompanied by guards, fearing retaliation from her father.
She recalled her last encounter with her father inside the court: "I kissed his feet. I begged him to let me free, for the sake of God."
She turns 43 next month. – AP
Published Nov 28 2010
Big problems could emerge if there is causality because of the refusal of treatment or deny footing by the Insurance companies after taking Insurance money from Foreign Workers
Posted: 28 Nov 2010 04:36 AM PST
Be careful Malaysians! 
Up to now, all the Foreigner workers will just looked down on to the floor and keep quiet although -
they had paid exuberant LEVIES,

three times the Medical charges of First

Class

and dumped in third class,

denied proper complete treatment

and rudely told by the Medical Staff that those treatments are for Malaysians only and they need to go back to their own country for further treatment.
But now if they are refused treatment, they could demand treatment at government hospitals or protest the Insurance companies to send even to private hospitals as the Insurance cover of RM 100,000.00 is even enough for private Heart operations.
God forbidden, if there is causality because of the refusal of treatment or deny footing by the Insurance companies, I hope and pray that it would not trigger the mass violent protest by the disgruntled Foreign workers and their citizens back home against Malaysians.
Big problems could emerge if there is causality because of the refusal of treatment or deny footing by the Insurance companies after taking Insurance money from Foreign Workers.
Isteri Dicederakan : Suami Terlihat Gambarnya Bersama Lelaki Lain Di Ruang Sembang
Posted: 28 Nov 2010 05:06 AM PST
M
elaka: Luluh hati seorang isteri apabila suami yang diharapkan menjadi pelindungnya tergamak memukul dan mengugut membunuhnya akibat cemburu buta, awal bulan ini.
Dalam kejadian jam 11.35 malam pada 4 November lalu, Siti, 29, mendakwa suaminya yang berusia 35 tahun menamparnya sejurus mengejutkannya daripada tidur di ruang tamu rumah mereka di Tanjung Keling, dekat sini.
"Suami menampar pipi kiri dan kanan serta memukul kepala saya bertalu-talu sambil bertanya mengapa saya curang. Saya terpinga-pinga dan tidak dapat berbuat apa-apa kerana takut. Saya hanya mampu mengalirkan air mata menahan kesakitan.
"Kemudian dia ke dapur sebelum menghampiri saya semula dengan tangan kirinya memegang pisau. Dia mengacukan pisau ke leher saya dan tangan kanannya menarik rambut saya," katanya ketika ditemui Metro Ahad.
Difahamkan, kejadian sama pernah berlaku pada Ogos 2009 iaitu selepas enam bulan pasangan terbabit bernikah, namun ketika itu mangsa tidak membuat laporan polis.

Siti yang bertubuh kecil molek berkata, suaminya menekan pisau berkenaan agak kuat hingga lehernya luka.

"Dia mengugut membunuh saya jika meneruskan niat untuk bercerai. Dia juga mengugut mencederakan anak saya iaitu anak tirinya berusia tujuh dan lima tahun. Ini kali kedua suami memukul saya sejak berkahwin dua tahun lalu," katanya.

Dia membuat laporan di Balai Polis Tanjung Keling pada 18 November lalu dan laporan kedua di Ibu Pejabat Polis Daerah Melaka Tengah (IPD) keesokannya.


Menurut Siti, mulanya dia menyangka perkahwinan keduanya akan bahagia biarpun menjadi isteri kedua.

Ini kerana madunya datang meminang selepas perkenalan singkat dengan suami, sekali gus menguatkan keyakinan itu walaupun ahli keluarganya tidak bersetuju.

"Hanya enam bulan saya bahagia. Kami tidak pernah bergaduh dan suami melayan saya dan anak dengan baik, namun keadaan bertukar apabila isteri pertama tiba-tiba berubah sikap dan memberi bermacam tekanan hingga akhirnya saya diharamkan berkunjung ke rumah mentua.

"Sebelum itu hubungan kami baik dan saling kunjung mengunjung, malah saya sering membawa empat anaknya bermalam di rumah.

"Hubungan saya dengan suami mulai keruh apabila saya mengadu hal itu (berkenaan madu) kepadanya. Saya jadi takut kerana suami mula menunjukkan sikap sebenarnya yang panas baran dan kerap memarahi saya," katanya.

Siti tidak pasti punca sebenarnya dia dipukul dan mengesyaki ia mungkin disebabkan suaminya terlihat gambarnya dengan seorang lelaki lain yang kebetulan dihantar oleh rakan menerusi ruangan sembang.

"Malam kejadian, selepas balik daripada makan malam di Ayer Molek, kami sekeluarga duduk di ruang tamu. Saya dan anak menonton televisyen hingga terlena manakala suami pula sebelum itu menggunakan komputer riba.

"Saya syak mungkin sebab itu dia marah apabila terlihat gambar saya bersama seorang kenalan lelaki ketika menghadiri satu kursus setahun lalu. Saya tidak pernah memuat turun gambar itu dan menyimpannya di dalam komputer," katanya.

Disebabkan pelbagai masalah itu, mereka pernah berbincang dan dia meminta cerai, namun suami enggan dan memarahinya.

Dia berkata, mereka juga pernah menghadiri dua sesi kaunseling di Jabatan Agama Islam Melaka (Jaim).

"Oleh kerana tiada penyelesaian, kami kini menumpang di rumah keluarga kerana saya bimbang keselamatan diri dan anak," katanya.

Sementara itu, Ketua Penyelia Pembela BN, Amir Hamzah berkata, pihaknya bersama peguam pembela akan mengambil tindakan berhubung permohonan proses perceraian selain bekerjasama dengan Jabatan Kebajikan Masyarakat (JKM) bagi memberi perlindungan sementara kepada wanita terbabit.

"Isu keganasan rumah tangga banyak dilaporkan akhir-akhir ini dan pihak kami ada beberapa kes seumpamanya. Peguam kami yang mengendalikan dan kes seperti ini dapat diselesaikan dengan cara baik.

"Mengenai kes Siti, kami syorkan dia diberi perlindungan di tempat sesuai di rumah ibunya. Daripada segi perundangan, peguam akan uruskan secepat mungkin," katanya. -hm


[Bergambar & Video] Rumah Termahal Di Dunia
Posted: 28 Nov 2010 03:29 AM PST
B
ilionair India perkenal rumah termahal
Mukesh Ambani bersama rumah barunya 27 tingkat di Mumbai, India.
MUMBAI - Bilionair India, Mukesh Ambani mengadakan parti mewah bagi memperkenalkan rumah barunya di atas sebuah bukit di sini yang dibina dengan kos AS$2 bilion (RM6.3 bilion) sekali gus kediaman persendirian termahal di dunia.
Akhbar Times of India melaporkan sekitar 80 individu berpengaruh dan selebriti Bollywood termasuk Preity Zinta dan Aamir Khan menghadiri parti tersebut pada malam kelmarin di kediaman 27 tingkat itu yang dinamakan Antilia.
Digelar Taj Mahal kurun ke-21, Antilia adalah setinggi 174 meter dengan ruang dalaman seluas 37,161 meter persegi dan dilengkapi ruang parkir enam tingkat, beberapa kolam renang dan sebuah panggung wayang.

"Satu kelegaan dapat menghirup udara segar di tempat tinggi dan meninggalkan pencemaran bandar Mumbai di bawah sana," kata seorang tetamu parti itu.

Menurut akhbar berkenaan, Ambani memerlukan kira-kira 600 kakitangan bagi menyelenggara kediaman barunya itu

Ambani, 53, merupakan lelaki terkaya di India dengan anggaran kekayaan mencecah AS$27 bilion (RM85.1 bilion). – AFP





This posting includes an audio/video/photo media file: Download Now
Genesis: The book of many 'firsts' - the life stories of human beings in Bible
Posted: 28 Nov 2010 01:59 AM PST
In Genesis 1:27-28, God created human beings - male and  female - in His own image. He named the male, 'Adam' and the female, 'Eve'. Both of  them were commanded to be fruitful  and multiply. They were given authority over all living creatures. There was one tree that God told them not to eat from. It was the tree of the knowledge of good and evil. Unfortunately, Adam and Eve disobeyed God. They ate and sin entered the world.
Since then, many 'firsts' took place. The first blame game happened when God found Adam and Eve naked. Adam blamed Eve for giving him some fruit from the tree. Eve blamed the serpent for deceiving her. Adam and Eve did not acknowledge their sin. After that, the first anger that led to the first murder - Cain killed his brother Abel whose offering found favor with God. After this, there are many more 'firsts' that tell us about man's fallen condition. The sin of one man, Adam, brought death to the entire human race but God in His infinite mercy and grace, gave His only Son, Jesus Christ, to save the world from sin.
Romans 5:18 (New Living Translation)
 18 Yes, Adam's one sin brings condemnation for everyone, but Christ's one act of righteousness brings a right relationship with God and new life for everyone.
Posted: 28 Nov 2010 01:47 AM PST
Beautiful autumn colours at Mt Kurikoma, Japan. Video by Hanazakura [Jp]…
Kurikoma autumn colours from YeinJee's Asian Blog
This posting includes an audio/video/photo media file: Download Now
Live Life to the Fullest and Cherish Moments!
Posted: 28 Nov 2010 01:33 AM PST
On the day after my younger boy was born, I remember picking up a copy of The Star newspaper and then reeled in shock. Smack in the middle of the page was the photograph of a former student of mine, a gentle young man who had just finished his law degree.
The report said that he crashed his Porsche into a tractor when he reversed his car just in front of his house. It has been twelve years since his demise but I have never forgotten the trauma, grief and sadness that his family, especially his mother went through. When I was discharged from hospital, I bumped into the funeral procession and tears rolled down my eyes as I held my new born baby. My heart went out to his mother and his three siblings whom I taught as well.May he rest in peace always.
Another former student of mine, the only child in the family, died in a motorcycle accident when he was knocked down by a bus as he was on his way to pick up his girlfriend. His parents were devastated. Another student of mine died of liver cancer at the age of 18 years in 2003. His classmates used to call him my model student as he was such a promising young man. Even during his last moments on earth, he remained a filial and strong person and told his parents what he wanted to wear for his burial and other rites. We all wept during the wake. Till today, I still have a few of his essays. May they all rest in peace.
Life is indeed fragile and we must treasure it.
This morning, my dear friend Angela sent me the following video which everyone who drinks should watch carefully.
CLICK HERE TO WATCH.
Here's some information about why one should never drink and drive (taken from
THIS LINK
):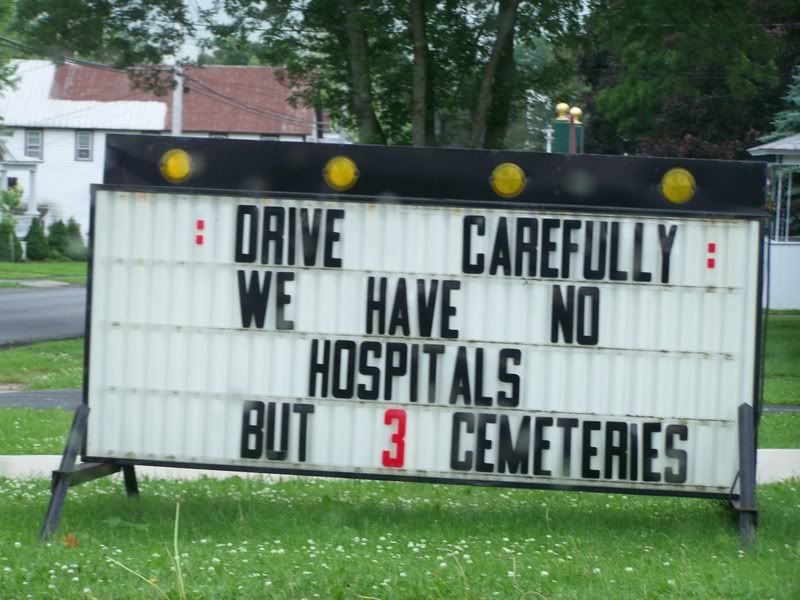 It's not a question of whether you are legally intoxicated, it's a question of whether or not it is safe to drive when you have consumed any amount of alcohol. Research shows that impairment begins long before a person reaches the blood alcohol concentration level necessary to be guilty of drunken driving.
The Legal Limit
In all 50 states, the legal limit for drunk driving is a blood alcohol concentration (BAC) level of .08. A 120-pound woman can reach a .08 BAC level after only two drinks and a 180-pound man can be at .08 after only four drinks.
A "drink" is either one shot of liquor, a five-ounce glass of wine or one beer, all of which contain the same amount of alcohol.
At a .08 BAC level, drivers are so impaired that they are 11 times more likely to have a single-vehicle crash than drivers with no alcohol in their system. But 25 years of research has shown that some impairment begins for both males and females even after one drink.
.02 BAC Level
At the .02 blood alcohol concentration level, experiments have demostrated that people exhibit some loss of judgment, begin to relax and feel good. But tests have also shown that drivers at the .02 level experience a decline in visual functions, affecting their ability to track a moving object, and experience a decline in the ability to perform two tasks at the same time.
These changes may be very subtle and barely noticable to the person who has had only one drink, but in an emergency situation while behind the wheel of a vehicle, they could cause the driver to react (or not react) as they would without having had a drink.
CLICK HERE for the rest of the article.
Take care and have a beautiful Sunday evening with your loved ones and friends.