---
Sushi Zanmai and Crepe Cake for Nita's Belated Birthday
Posted: 24 Nov 2010 11:24 AM PST
This week's Tuesday is the end of final exam. Haha. Design course not really don't have exam but for this sem, I have two papers to test and that's Technical English and Building Materials. So it's just two days of final exams. Finally it's over but my juniors are doing their SPM, hopefully they are doing well right now.
So on Tuersday, after exam. Nita, my Indonesian classmate invited us for Japanese food at Sushi Zanmai. Oh yeah, finally have a chance to visit the always long-queue Sushi Zanmai. I have no idea why I always see a long queue outside Sushi Zanmai. Why?
It was actually a belated birthday celebration for Nita because on the actual date which was two weeks ago, we were busy with assignment so we didn't celebrate and so it's postponed. Still fun!
Somehow, I take it as belated birthday celebration plus a little bit of farewell because this week could be my last week at here because I have 1.5 months holiday ahead! =) And also, 3 friends, Connie, Zhi Inn and Lai Quen are going to change to degree because Taylor's just recently introduced the degree of BA Interior Architecture but then I couldn't change because my qualification is only SPM.
Not finish yet. After Sushi Zanmai, we decided to treat back Nita a birthday cake and we went to Kuchai Lama. I have no idea where Kuchai Lama is and GPS was my guide. Haha. I know it's somewhere near Old Klang Rd if I am not mistaken.
Go Kuchai Lama, Indulge Cafe just to eat a crepe cake. Haha. Happy 17 birthday Nita, belated!
Posted: 24 Nov 2010 08:17 AM PST
penang's second CM passed away
Posted: 24 Nov 2010 08:34 AM PST
read the news from the malaysian insider.
and here's the press statement from our present CM:
Press Statement By Penang Chief Minister Lim Guan Eng From Hong Kong On 24 November 2010:
Tun Dato Seri Utama Dr Lim Chong Eu Shall Be Accorded A State Funeral By The Penang State Government
I wish to express deep sorrow when I was informed that Penang's longest-serving Chief Minister Tun Dato Seri Utama Dr Lim Chong Eu passed away at 9.07pm. I am presently on a business networking trip in Hong Kong. The Penang State government shall accord a state funeral to Tun Dato Seri Utama Dr Lim.
I was informed of Tun's passing by Tun's son Lim Chien Cheng at 9.34pm. I had immediately extended the Penang state government's deepest condolences to Lim Chien Cheng and his family. I was also told by Tun's personal physician, Dato Seri Dr Lim, that Tun was released from Penang General Hospital earlier in the day when his condition deteriorated and passed away at his home in Tanjung Bungah.
I will be returning home from Hong Kong to Penang the next day and will make an official statement on my return.
Historic First Animal Welfare Council Meeting In Putrajaya This Afternoon
Posted: 24 Nov 2010 08:07 AM PST
DATELINE: PETPOSITIVE THERAPY CENTRE, PETALING JAYA

ENTHUSIASM, HOPE AND A NEW SENSE OF ENERGY.
THESE ARE THE KEY WORDS THAT ARE ON THE MINDS OF MANY ANIMAL LOVERS AND ACTIVISTS TODAY.
THAT'S BECAUSE MORE THAN A DOZEN OF THEM ARE EXPECTED TO CONVENE AT PUTRAJAYA LATER THIS AFTERNOON. 
THEY WILL BE ATTENDING A HISTORIC MEETING THAT IS SCHEDULED TO FINALLY BE THE CATALYST TO SET THE STANDARDS FOR
[Bergambar] Ada Kubur Di Kubah Masjid Nabawi
Posted: 24 Nov 2010 08:33 AM PST
K
ubur Di Kubah Masjid Nabawi
SUBHANALLAH, ini adalah sebuah keajaiban yang terjadi sekitar 90 tahun yang lalu.
Diriwayatkan oleh Sheikh Al-Zubaidi:
Ada seseorang mencuba untuk menghancurkan Kubah Nabi Muhammad SAW-- kubah warna hijau di Masjid Al Nabawi (Gumbad-e-Khizra) Madinah, yang juga menjadi tanda tepat di bawahnya terdapat makam Rasulullah SAW--. Namun, ketika sang pelaku mencoba memanjat kubah tersebut untuk memulai menghancurkannya, tiba-tiba petir kilat datang menghantamnya. Pendaki yang berniat jahat tersebut pun tewas di tempat. Anehnya tidak ada seorang pun yang mampu menghilangkan tubuhnya dari atas Kubah tersebut!
Ia juga mengatakan bahwa seorang yang saleh dari Madinah mendengar suara dalam mimpinya, bahwa tidak ada yang dapat mengambil mayat dari atas kubah itu dan bahwa ia harus dikuburkan di sana sebagai peringatan dan pelajaran bagi orang-orang yang mungkin memikirkan berusaha untuk menghancurkan kubah itu di masa depan!

Akhirnya, mereka memutuskan untuk menguburkan orang itu di sana, di atas kubah dan menutupi tubuhnya dengan kotak hijau sehingga tidak akan terlihat oleh orang.

"Bila ALLAH makbulkan doamu, maka DIA menyayangimu, bila DIA lambat makbulkan d0amu, maka DIA ingin mengujimu, bila DIA tidak makbulkan d0amu, maka DIA merancang sesuatu yang terbaik untukmu. 0leh itu, sentiasalah bersangka baik pada ALLAH dalam apa jua keadaan...kerana kasih sayang ALLAH itu mendahului kemurkaanNya" Wallahua'lam.


Posted: 24 Nov 2010 07:04 AM PST
Former Chief Minister of Penang Tun Dr Lim Chong Eu passed away today at age 91. Long after he left the Chief Ministership of Penang, he was still remembered for all the progress that he had brought to the island, especially the setting of of the Free Trade Zone (FTZ) in Bayan Lepas. I have not met him in person but I have heard of the great things he had done to develop Penang to become the Silicon Valley of the East. This development opened up employment opportunities for so many Penangites then and now. My late father, a Consulting Supervising Electrical Engineer, benefitted greatly from the many factories that were set up there. Tun Dr Lim is a true son of Penang worthy of the respect and admiration accorded to him by every Penangite. Rest in peace Tun, we will remember you for a long time to come.
Related posts:
3 different ladies, 3 different stories
Posted: 24 Nov 2010 06:27 AM PST
I was on clinic duty again today. This time in Ipoh. And this time alhamdulillah I managed to get a parking space without having to go 3 or 4 rounds around the hospital.
After notifying the nurse that I was already there, and was told that there was supposed to be one new case, I headed straight to the counselling room. The room is shared between 3 different groups – us Buddies as support group, the pharmacists giving counselling to HIV patients and pharmacists giving counselling to patients with heart/hypertension/diabetic problems. I'm not quite sure what kind of work was being done on the rooftop, but there were sounds of drilling and knocking right above our heads. The pharmacists had to speak louder to the patients and so the room today was rather noisy.
Well, I ended up not seeing any new PLHIVs today. The supposedly new case wasn't really a new case but one that was just transferred to Ipoh from elsewhere.
But I did meet 3 of my old clients today as they were there for their appointments. The good thing about sharing a room with the pharmacists giving counselling is that all the PLHIVs would have to go to the counselling room to see the pharmacists, and so I'd know if any of my clients were there.
Lady #1:
The first familiar face I saw was Nuri's. Somehow she looked even skinnier than the last time I saw her. I took the opportunity to have a chat with her while she was waiting for her turn to talk to the pharmacists.
Nuri had always been the quiet type and never wanting to join our activities. I had wanted her to get to know the other PLHIVs but she never seemed interested. So after helping to arrange for some financial help for her initially, our contacts after that were more of phone calls once in a while… and if I so happen to be on duty on her appointment day, then maybe we'd bump into each other.
Nuri has a child who's HIV positive. Nuri herself knew about her HIV after her husband died and so no, precautions were not taken when she was carrying her youngest child. So now, both of them need to come for Ipoh for their appointments – Nuri at the ID clinic and daughter Farah at the paed's clinic. It has been a long while since I last saw Farah. She was just a small girl then… so I was rather shocked today when Nuri told me that Farah will be in form one next year! My, how time flies!
Nuri makes a living by opening a food stall outside a school near her place. Business is okay during school days, but no school means no business. So during the school holidays, there's no business. For the moment, since SPM is still going on, she still opens her stall, but once SPM ends, there'll be no business for her until school reopens. I asked her if she can afford to buy her children's  stuff using her savings first. "Entahlah kak," came the answer. Well, if she can't, then I'd need to bring them shopping. We agreed that maybe we should meet at a nearby town, and then I'd take them shopping before sending them home.
Lady #2:
The next familiar face that I saw today? Anyone remembers Yah… the lady who had "starred" in many of my blog postings before this, particularly in 2007/2008? Yep, it was her. For those who may have just started reading this blog recently, when I first met Yah, her husband was still alive. She found out about her HIV infection when she was pregnant. Her late husband, Azman, had some mental problems as well and so it wasn't easy for Yah. But I must say she was quite a tough lady – strong and determined. Then after Azman died, Yah had problems with her in-laws who behaved like out-laws, trying to take control not only of her late husband's house (and whatever properties inside the house) but also her children! Yah ended up having to "run away" from the house at her husband's kampong, back to the home of her own parents up north of Perak.
Yah then started to change after she met Mr Darling (for the history of how the nickname Mr Darling came about, please click here). After spending a night at the home of Mr D's mother, Yah somehow turned "angau" and fell head over heels over Mr D. As a matter of fact, it came to a point where she somewhat started "stalking" Mr D (although I must say, serves him right!). Well, you've got to read back all the old postings (esp 2007 postings) to find out whatever happened but suffice to say, Mr D (who is the ex-husband of another client of mine, Lin) is now married to somebody else and as far as I know, they are no longer in touch with each other (otherwise you'd probably be reading another "drama swasta" posting from me… about Mr D's wife having a wrestling match with Yah!). For a number of years even her 2 older daughters stayed at an orphanage, at their own request.
Well, today when I met Yah, she was wearing her tudung (otherwise before this sometimes she'd wear the tudung, sometimes tudung melayang… and during one Family Day, she hurriedly took out a scarf from her bag, wore it, and mentioned to another PLHIV sitting beside her, "Takut nanti K.Afizah marah!" Ada ka patut? Takut kat orang pulak whereas I never said anything to her about her dressing or anything personal…
Yah now has a permanent job at a factory and all her children are staying with her, including the 2 who had earlier requested to stay at an orphanage. To me it's a good indication – the fact that they themselves wanted to stay with her now may probably mean that Yah has changed. Kak Long, the eldest girl, sat for her UPSR recently and managed to get 2A's, 2B's and 1C. Not bad, especially the fact that the subjects which she scored A's were Maths and Science! Kak Ngah, and Abang Chik, although both are in standard 4 this year, are in different classes. Angah in a normal class while Abang Chik has to join a class for special children. (btw, they aren't twins but born in the same year, one in March while the other in December.) Abang Chik, who had earlier joined the normal classes (for he looked nromal), finally was sent to the special class for special children. He was somewhat rather hyper and wouldn't listen to anyone at all, giving problems to his teachers. I'm not sure what exactly Abang Chik is suffering from, but Yah just said that "Abang Chik kena masuk kelas OKU."  I suspect ADHD (attention deficit hyperactivity disorder).
Well, Angah had always been doing well in school, got second in her recent exams, while Abang Chik, who was always at the bottom of his class previously, managed to get second in his special class. Yah's youngest, Aini, who was just a baby when I used to visit them, will already be 5 next year! Yah's late mother used to tell Aini to call me "mama" everytime I went to visit… simply because I regularly became the "milk supplier" for her. (aiyo, not my own milk la… ini kes lembu punya susu, si Pi dapat nama…) Well, I bet Aini doesn't remember me at all now, for she was hardly 2 years old the last time I saw her.
Whatever it is, since all her children are back with her, I will arrange for CEF for her children's back-to-school expenses. No doubt Yah is already working now, but she just started work recently, and she doesn't earn much either. I may not agree with some of the things that Yah did, but her children must not be deprived of basic education at least.
Lady #3:
Right after Yah left the room, another lady came straight towards me and smiled. As I responded to her salam, I guess it looked obvious to her that I was trying to recall who she was. "Sayalah kak, *Ani!" (*bukan nama sebenar, of course) Ah, of course, Ani! It had been a long while since I last met her. In fact I had lost touch with her after my calls didn't get through and after she defaulted her hospital appointments. After that I found out she had moved to her home state to stay with her mother (she was earlier staying at her husband's kampong in Perak). Ani and her husband moved to her own mother's kampong after her mother somehow suspected that her daughter may have been infected with HIV, and asked her directly to be honest with her. But Ani's mother is very understanding, she did a lot of reading herself (she's 65) to find out more about HIV/AIDS.
So why did she suspect that Ani was infected? You see, Ani's present husband is her second husband. Her first husband died, and based on his background (IVDU) and the circumstances in which he died, Ani's mother somehow suspected that he could have been HIV positive. Well, Ani herself only knew about her HIV status after she remarried, when she got pregnant. Now even her present husband is infected, but he is understanding enough and doesn't blame her for it. But he told Ani not to tell his mother about it as his side of the family is not the open-minded type. Now that they stay with her mother who knows about their HIV status, at least Ani doesn't feel so stressful anymore. That's a load of burden off her shoulders.
But Ani & husband still comes to Ipoh for their appointments as the hospitals nearer to their place don't have ID specialists. So now when the time comes for their appointment, they'd take the opportunity to balik kampong to her husband's side of the family.
Well, those were the 3 ladies I met today. The ladies whom I had blogged about during my earlier blogging days. It was good to have met them again. They may not be doing too well financially, but at least they are a lot better than when their cases were initially referred to me. At least I can see that they are now heading towards the right direction, especially Yah whom I had almost given up on once…
Tun Dr Mahathir and Winston Churchill are my heroes but …
Posted: 24 Nov 2010 06:23 AM PST
"Beauty is in the eye of the beholder" and Heroism and Nationalism is a thing purely depend on beholder's eyes and perception.
One man's meat is another man's poison.
"One nation's hero is another's criminal"
One nation's martyr or hero may be another's murderer.
You see, Maha Bandoola was regarded by some as a tyrant murderer of millions of Ahong Shans from Manipur.
General Aung San collaborated with Japan to drive out British and later revolted the Japanese and coordinated with British. All Myanmars never see him as a flip-flop traitor but regarded as the highly revered Greatest National Hero.
Let us look at the facts that made Winston Churchill my idol / hero _
He attempted three times, without giving up after two failures, 

and passed the entrance exam to attend the Royal Military College, Sandhurst.
He did not intend to follow a conventional career of promotion through army ranks, to earn more.
He acted as a war correspondent for several London newspapers and earned him significant additional income.
In 1910, he was promoted to Home Secretary. 
On 15 November 1915 he resigned from the government, although he was still an MP.
He enlisted in to army again and once his former PA even cried seeing him digging trench.
Because of his ability, personal and family contacts within few months he was promoted few times and even became a Colonel on the Western Front commanding the 6th Battalion of the Royal Scots Fusiliers.
He served as prime minister  (1940–45)
and  he was defeated in the 1945 election but after the General Election of 1951, Churchill again held the office of Minister of Defence between October 1951
and January 1952 and became prime minister in October 1951–55.
He is the only British prime minister to have received the Nobel Prize in Literature,
and the first person to be recognized as an honorary citizen of the United States.
Bad thing about Churchill if look from our Burmese political side_
Churchill opposed the independent movements of Burma and India.
He opposed Mohandas Gandhi's peaceful disobedience revolt and the Indian Independence movement in the 1930s,
arguing that the Round Table Conference "was a frightful prospect".
Churchill favoured letting Gandhi die if he went on a hunger strike.
During the first half of the 1930s, Churchill was outspoken in his opposition to granting Dominion status to India.
Churchill said, "It is alarming and also nauseating to see Mr Gandhi, a seditious Middle-Temple lawyer, now posing as a fakir of a type well-known in the East, striding half-naked up the steps of the Vice-regal palace…to parley on equal terms with the representative of the King-Emperor." 
He called the Indian Congress leaders "Brahmins who mouth and patter principles of Western Liberalism".
Churchill's wartime government was partly responsible for the excessive mortality of up to 3 million people in the Bengal famine of 1943.
Churchill opposed diverting food supplies and transports from other theatres to India to cover the shortfall because of the fall of Burma to the Japanese, which cut off India's main supply of rice imports when domestic sources fell short.
In response to an urgent request by the Secretary of State for India, Leo Amery, and Viceroy of India, Wavell, to release food stocks for India, Churchill responded with a telegram to Wavell asking, if food was so scarce, "why Gandhi hadn't died yet."
In July 1940, newly in office, he welcomed reports of the emerging conflict between the Muslim League and the Indian Congress, hoping

"it would be bitter and bloody".
My memory about him from the books I read when I was young and extracts from Wikipedia, the free encyclopedia.
Now let us look at TDM. 
My perceptions about TDM is at first really like a flip-flop and changing like a pendulum_
A. Once I decided to come to Malaysia, I admired and loved him.
B. But after arriving here I start to hate him_
because of the various government officers'  behaviours on foreigners,
government's anti-foreigner attitude especially on all the Burmese including Burmese Muslims and Burmese Rohingya Muslims
although giving the obvious favours on their cousins with Indonesian-Malay related races only
I was forced to leave Malaysia although I had already got the job with PERKIM.
I have to wait for six months, going in and out of Malaysia frequently to get the

green-light from MMC

which was

using a lot of RED TAPES.

And Malaysian Immigration not only refused to give extension
but chopped the "To leave" stamp on my passport. 
And although I was told to deposit RM 500.00 with them for the visa application,
Malaysian High Commissioner in Singapore

refused to issue a visa giving the excuse that they could not issue me the visa within six months.

They could not consider that in 1986 I had to approach repeatedly even up to the Burmese Home Minister, Education Minister to get the Passport and another time again to them again because my PP's was allowed to go to Thailand, Singapore and New Zealand only and not allowed to come to Malaysia. If I went back to Burma, I have to surrender my PP at the one and only official entry point, Mingaladon airport.
And I witness the Operation Lalang (Weeding Operation) was carried out on October 27, 1987 by the Malaysian police to crack down on opposition leaders and social activists. They arrested of 106 persons under the Internal Security Act

(ISA)

and the revoking of the publishing licenses of two dailies, The Star and the Sin Chew Jit Poh and two weeklies, The Sunday Star and Watan.
C. After I got all the approvals and started work,
I could see the beauty of PM Datuk Sri Mahathir assisted by his ministers esp. Ed. Minister and later DPM DSAI.
I was shocked and awed by that team.
Everything was bright and beautiful and could see the tremendous progress and prosperity everywhere.
They were loved by most of the people including me. 
Then I was shocked by the two's sudden fall out and near total annihilation of DSAI and the birth of reformasi movement. My heart was full of regret, remorse, pity for DSAI and hatred. Popped up online opposition web pages fuel my hatred.
But after his resignation,
when I read TDM's interview in Malaysia Today and Malaysiakini, I understand him, love him and respect him again.
Especially after I got a chance to see him,
I looked up to him as a GREAT POLITICIAN

and even

my heart and brain (mind) automatically accepted him as a father figure,

even before I could understand or realized.

His word, calling our country Burma

and explained that he used to call Myanmar when he was the PM of Malaysia as

he needed to safeguard the economic and political interest of his Malaysians

but nowadays he could call the way which most of the Burmese like…
You see this words cleaned off the dirty slate in my heart about his allegedly unfair treatments on Burmese in Malaysia.
His views and ideas for the reconciliation, democratization and redevelopment of Myanmar or Burma is quite unique and awesome.
He was even willing to act as a Peace maker if all the parties including the Myanmar Junta agrees.
People may think that because Tun came to my daughter's wedding and because my eldest is closely working for him had changed my perceptions. That may contribute to some extent but the main reason is ….
When the military junta extended the DASSK's detention, there was a very strong reaction from US, EU and even from ASEAN leaders to take strong action or expel Myanmar from ASEAN. I sent an urgent request letter to TDM's personal e-mail address to appeal him to persuade the ASEAN leaders through Malaysian leaders, PM and DPM, not to punish Myanmar as it may be useless but to act as the ASEAN representative to try to negotiate between Myanmar government and opposition.
The beauty of TDM is, next day when my son was in his office, preparing for the, "Through my lens", Tun came out of his room with few papers. He called his personal assistants, give the documents, told them that those were from Zin's father, to brainstorm and search ways to act on that and told them that he will do whatever he could.
I hope all the Myanmars would love TDM if they know about his love and cetana on our country and people.
Related Articles
Einstein, Albert: It is a miracle that curiosity survives formal education
Posted: 24 Nov 2010 06:20 AM PST
Chegu Bard Tekad Aktif Sebagai Kumpulan Pendesak
Posted: 24 Nov 2010 06:53 AM PST
T
erus aktif sebagai kumpulan pendesak"
– Chegu Bard
PETALING JAYA: Sebagai golongan muda dalam PKR, Badrul Hisham Shaharin dan kumpulannya akan terus bergerak dalam parti sebagai kumpulan pendesak ke arah penambahbaikan dalam parti.
"InsyaAllah, tidak akan ada beza dari segi sumbangan saya kepada parti walaupun kini saya tidak mempunyai apa-apa jawatan dalam parti, malah kami akan terus bergerak sebagai kumpulan pendesak dalam parti ini.
"Cuma kini tidak ada lagi mesyuarat pusat yang wajib dihadiri seperti sebelumnya," kata Badrul yang juga dikenali sebagai Chegu Bard kepada FMT hari ini.
Ketika ditanya berkenaan bantahan-bantahan yang telah dibuat kepada parti sebelum ini, beliau menegaskan bantahan tersebut dibuat demi kebaikan parti.

"Parti kena faham bantahan yang saya buat bukanlah kerana saya kalah atau menang atau saya anti sesiapa. Selama ini saya tidak ada jawatan pun saya tetap berjuang.

"Banyak kali saya dikhianati dalam parti oleh pemimpin tertentu tetapi saya masih terus berjuang. Saya lakukan kerana ingin membaiki parti dan terus menyakinkan rakyat bahawa parti ini benar-benar parti reformasi dan relevan dalam proses perubahan negara," ujar beliau.

Isu perletakan jawatan Fairus

Chegu Bard turut mengimbau kembali kejadian beliau dan rakan-rakannya di anggap musuh dan perosak parti apabila mendedahkan penyelewengan yang dilakukan oleh bekas Timbalan Ketua Menteri (TKM) Pulau Pinang, Mohamad Fairus Khairuddin April tahun lalu.

"Saya ambil contoh ketika saya bersama teman dari Pulau Pinang termasuk Din Binjai (Amizudin Ahmat), Cikgu Zul dan lain-lain cuba menyelamatkan parti dengan mendedahkan korupsi yang mengaitkan Fairus.

"Ketika itu ramai anggap kami musuh hingga pada satu peringkat parti bukan sahaja tidak peduli malah ada yang menganggap kami perosak parti.

"Sedangkan sudah sampai tahap bahan bukti yang diperolehi cukup meyakinkan kami dan percaya isu ini boleh menjadi faktor kejatuhan kerajaan Pakatan Rakyat Pulau Pinang dalam Pilihan Raya Umum akan datang jika dia terus berada di situ," kata beliau.

Beliau turut memberitahu bagaimana reaksi lesu telah ditunjukkan pemimpin parti di peringkat negeri dan pusat ketika itu dan cuba melindungi isu tersebut daripada terdedah kepada umum.

Amizudin nekad dedah kepada media perdana

"Apabila parti masih terus cuba menutup isu tersebut dengan mendiamkan diri, teman di Pulau Pinang, Din Binjai nekad untuk mendedahkan kepada media perdana.

"Setelah diasak dan diberi tekanan akhirnya Fairus meletakkan jawatannya manakala SPRM (Suruhanjaya Pencegahan Rasuah Malaysia) pula yang begitu beriya-iya menyiasat kes itu terus senyap dan menutup kes bila Fairus masuk Umno.

"Saya dan beberapa teman ketika itu beberapa kali bertemu Pegawai Tinggi SPRM dan kami faham apa yang berlaku," ujar beliau lagi.

"Bayangkan bagaimana tingginya penghormatan rakyat jika pada masa itu parti melucutkan jawatan Fairus kerana kita akui dia korup dan tidak kompeten.

"Tentu lebih dihormati dan meyakinkan masyarakat bahawa pendirian parti terhadap rasuah bukan sekadar retorik kosong tetapi dilaksanakan dengan telus apabila TKM pun boleh dipecat jika korup," ujar beliau dengan bersemangat.

Dalam isu bekas TKM tersebut, beberapa ahli AMK negeri dikenakan amaran dan Amizudin Ahmat pula dikenakan tindakan digantung oleh parti sekaligus jawatan ketua AMK negeri yang disandangnya turut terlucut.

Tindakan tersebut turut mendapat tentangan daripada Chegu Bard dan kumpulannya setelah mendapati tiada ketelusan dalam siasatan isu ini.

Menurut Chegu Bard pendakwa, penyiasat dan pencadang hukuman kes ini terdiri dari kelompok yang sama dalam parti.

Chegu Bard turut menjelaskan, disebabkan matlamat pendedahan yang dilakukan untuk kebaikan parti telah tercapai ketika itu maka akhirnya mereka akur dan berdiam diri walaupun dikenakan tindakan.



Kempen Selamatkan Keadilan Bermula!!!!

Salam reformasi kepada semua pejuang-pejuang KEADILAN dan KETELUSAN, bagi kumpulan tertentu Pemilihan 2010 telah selesai bagi SJ pula belum lagi selagi KEADILAN dan KETELUSAN dalam pemilihan belum tertegak.. BATU SAPI, LIBARAN dan SANDAKAN perlukan KEADILAN!!

Bersempena dengan itu ayuh Anak Muda dan pencinta Keadilan kita bersama-sama kempen untuk Selamatkan Keadilan dari tangan-tangan yang tak guna dan mempunya cita-cita politik jahat.

Bermula dari hari ini hingga kemuncaknya hari kongres parti ayuh Ubah profile Picture Fb anda kepada ikon berbentuk 'Selamatkan Keadilan'.Contoh seperti dibawah :



SJ menyeru kepada semua yang merasakan sayang pada parti dan mahu prinsip yang kita perjuangkan tertegak ayuh bersama-sama Anak Muda Penerus perjuangan Reformasi untuk sama-sama menyatakan pendirian untuk 'Selamatkan Keadilan' dengan cara seperti berikut, pada hari Kongres nanti diminta kepada sesiapa yang ingin turut sama dalam kempen ini dengan memakai baju berwarna hiitam, arm band atau headband yang bertulisan "Selamatkan Keadilan'. Tolong sebarkan kepada kawan-kawan melalui SMS, Facebook, twitter, apa sahaja yang boleh menyampaikan maklumat ini. Segera bertindak agar prinsip yang selama ini yang kita pertahankan dan kita sampaikan pada rakyat tertegak kembali!!

ANAK MUDA MENDESAK PERUBAHAN!!!! - suarajohoronline
Mustaffa Kecewa Kerana Proses Pemilihan Yang Kotor
Posted: 24 Nov 2010 05:55 AM PST
S
aya kecewa proses pemilihan bukan kerana tewas saingan, kata Mustaffa PKR
KUALA LUMPUR, 24 Nov — Naib Presiden PKR Mustaffa Kamil Ayub berkata, beliau tidak sama sekali kecewa dengan keputusan saingan timbalan presiden, sebaliknya "kecewa dengan kelompongan dan penyelewengan" proses pemilihan bersejarah yang menggunakan sistem langsung.
"Saya kecewa dengan kelompongan-kelompongan yang wujud, penyelewengan, dan kelemahan dalam proses (pengundian).
"Soal keputusan itu perkara kedua, saya tidak kecewa, bagi saya proses itu yang penting dan perlu dijalankan dengan baik," kata Mustaffa (gambar) yang pertama kali bertanding jawatan timbalan presiden.
PKR selesai mengadakan pemilihan secara langsung membolehkan setiap ahli memilih kepimpinan pusat berbanding sistem lama menggunakan perwakilan selepas meminda perlembagaan tahun lalu.

Mustaffa juga bimbang sekiranya pimpinan parti dan pihak-pihak terbabit dalam parti tidak mengambil tindakan ke atas aduan dan laporan berhubung pemilihan, akan menjejaskan tahap keyakinan di kalangan ahli.

"Ini akan membawa kepada tindakan-tindakan di luar jangkaan, tindakan keluar parti ahli-ahli yang hilang tahap keyakinan terhadap parti," kata Mustaffa yang walaupun tidak pasti jumlahnya, tetapi yakin ia akan membabitkan kadar signifikan.

Beliau juga mengakui akan ada tanggapan bahawa pandangan-pandangan agar parti memperbaiki kelemahan dan kepincangan akan dilihat sebagai "pengkhianat."

Kata beliau, ahli-ahli PKR merupakan golongan yang "kritikal", yang mana sebahagian besar menyertai parti komponen Pakatan Rakyat ini selepas kecewa dengan parti masing-masing.

"Mereka ini kritikal dengan kepimpinan parti masing-masing, dan sebab itu meninggalkan parti mereka dan menyertai PKR.

"Jadi, pimpinan parti mesti mendengar keresahan dan rintihan yang dikemukakan oleh ahli-ahli mengenai pemilihan langsung ini, walaupun sistem satu ahli satu undi memang baik niatnya," kata Mustaffa lagi.

Mustaffa, Pengerusi PKR Perak, tewas di tangan Azmin Ali yang juga seorang naib presiden parti dengan perbezaan undi yang besar.

Awalnya tiga orang bertanding jawatan itu tetapi Datuk Zaid Ibrahim telah menarik diri selepas minggu kedua proses pengundian atas alasan wujud banyak kecacatan dan kepincangan dalam pemilihan tetapi tidak diambil tindakan sewajarnya oleh kepimpinan parti dan Jawatankuasa Pemilihan Pusat (JPP).

Keputusan rasmi pemilihan pusat hanya akan diumumkan pada Ahad ini sempena Kongres Nasional PKR di Petaling Jaya.

Mustaffa sebelum ini dua kali meminta proses pengundian ditangguhkan dan pemilihan baru diadakan.

Bagaimanapun JPP memutuskan untuk meneruskan pemilihan sebagaimana telah dijadualkan. Proses pengundian pemilihan pusat ini diadakan selama 10 hari dan Ahad lalu adalah hari terakhir.

"Saya ingin menegaskan bahawa perjalanan pemilihan beberapa hari yang lalu masih belum memuaskan. Unsur-unsur kelompongan yang paparkan dalam memorandum lalu masih berterusan.

"Beberapa aduan tambahan sedang dalam proses dan beberapa orang calon juga sedang memfailkan beberapa kes khusus untuk disiasat," kata Mustaffa dalam satu kenyataan 16 November lalu.

Bagaimanapun beliau meneruskan saingannya dalam protes.

"Dalam erti kata kita masih sangsi dengan perjalanan pemilihan yang ada, namun demi menyelamatkan perjuangan dan parti serta keadaan, saya meneruskan pertandingan.

"Saya tetap berpendirian yang juga mewakili sejumlah anggota yang signifikan, bahawa pemilihan 2010 mestilah ditangguhkan bagi memberi masa segala aduan dan bantahan ditangani, proses penambahbaikan JPP, logistik dan semua persiapan pemilihan," katanya sebelum ini.

Tidak ada aibnya kepimpinan mendengar keluhan akarumbi dalam persoalan ini. Malahan rakyat Malaysia akan melihat betapa kepimpinan PKR benar-benar peka dengan sebarang permasalahan, bermula dengan pengendalian persoalan dalaman dan kemudiannya keluhan rakyat keseluruhannya.

Dalam ulasan hari ini, Mustaffa menambah beliau masih berpendirian bahawa JPP dan pimpinan parti mesti menyelesaikan kesemua aduan mengenai kecacatan dan kepincangan pemilihan mesti diselesaikan sebelum kongres hujung minggu ini.

"Saya berharap semua ini akan ditangani oleh JPP dan pihak kepimpinan parti sebelum Kongres kerana masih ada aduan yang tidak ditangani sehingga sekarang," kata beliau sambil menambah, pihaknya tiada rancangan untuk membuat desakan terbaru.

"Apa yang dikemukakan sudah mencukupi," katanya. -TMI

Ulasan GB

GB telah mengulas sbelum ini. Petikan:



Sepatutnya jika anda benar-benar berjiwa pemimpin, anda telah menyatakan pendirian tegas anda lebih awal sebelum ini dengan mengundur diri dari bertanding.

Sekarang, orang Azmin akan dan boleh melemparkan pelbagai tuduhan kepada awak jika awak mengulangi desakan untuk mengadakan pemilihan sepertimana mereka lakukan terhadap Zaid.

Anda telah pun terjerat dengan proses "turn-over" sepertimana GB telah ulaskan sebelum ini.
Frozen shoulder or stiff shoulder exercises
Posted: 24 Nov 2010 04:39 AM PST
My boys, I was what I was, because of them, a bad day for the Somalis in 1994
Posted: 24 Nov 2010 05:44 AM PST
I whipped out my pistol and fired a few rounds at one of the guys who looked like a leader, deliberately missing him. Another Condor (Infantry Fighting Vehicle - German make) trained it's guns on a group of the militia who were covering the "tax" collectors. They backed off and started removing the crude barrier. That was a relief, no one had to die. We stared those militia down as we passed them with all our guns trained on them. Near the barriers was a village as in most cases. The "tax" collectors feel that they have the right to collect "taxes" as we were passing near their village. Their villages are of thatched huts with mud walls. Most of them were very young women, will normally use sign languages to marry them and fly them off, those signs were meant for us. We only had pity for them. Yes, temptations were many and varied.... but we were the Rangers!
They had a life of misery and they were darned pretty. I always reminded my boys that way back home that their loved ones were praying and waiting for them, their wives, their children, their parents and siblings. I am proud to say that the boys from Bravo Company, commanded by Major Christopher Joseph, kept their faith, they went back to their families, Muslims, Christians, Hindus and Buddhists. All of them had no family issues under the most of trying circimstances. I am glad and proud that I was their Second In Command.
After clearing off the village, when we were into a good two hours, I come upon another "tax" collection point. I ask myself, will these never end ? I call Lt Othman and tell him that I was going to dismount alone and ask them to remove the barriers this time without shooting at them. I give strict instructions that no one else was to dismount. That I, and I alone would negotiate and clear the barriers. I instructed Lance Corporal Shamsuddin to take my place in the turret. I also told him that if anyone fired upon me, I was going to let loose the M79, which fires a 40mm high explosive grenade. After which I will throw myself on the ground and hope for the best.
He was to, at that moment open up with all the fire power he had and decimate anyone still standing. This same instruction I gave to Lt Othman, who commanded 4 other IFVs'. Before I opened the door of the Condor, I cocked my pistol, my M4A1, put in a round of the 40mm into the M79, checked the M73 grenades, put another bandolier of 40mm rounds around my neck, checked my 4 magazines on my chest, the two more magazines on my thighs and my machette. Tightened the velcro straps holding the 7.62 Nato defeating ceramic plates. Oh yes, I put on my Ranger beret with hackle and all, not the kevlar helmet. I was in other words "armed to the teeth". I was a virtual walking weapons system. I opened the hatch, one of the guys quickly shut it and locked it. I looked in front of me, there were about 15 Somalis, with weapons. I had my M79 in my right hand and my M4A1 in my left hand.
There were another 20 odd Somalis further back, high probability of them being armed too. I walked towards the barrier. Something caught my ears. A sound of people moving behind me. Shit and double shit ! The Somalis were moving behind me to capture me alive to be used as a hostage for bargaining purposes. I would never live it down, being captured, I pivoted, ready to fire. No ! There were no Somalis but a whole section of my soldiers paper - potting in the the fire and manoeuvre formation, heavily armed.
I was angry that my orders were deliberately disobeyed, I shouted at them :"Hey you xxxxxxx (expletives), who asked you to dismount ?",(Dey xxxxx(expletives), siapa suruh kau orang turun ?). The answer I received from the youngest soldier, who happened to be a Malay in the platoon was : "Hey, sir, you don't want to die alone, do you ?" (Tak akan tuan mahu mati seorang ?) To this answer I experienced real goose bumps. I felt invincible. I have done many things, alot of crazy things. I was from the rank and file. I have been promoted so many times.
Did I have satisfaction? Yes! That day was a day of awakening for me. I felt goose bumps forming on my neck, in reaction to the answer given by a very young Malay soldier. I knew then and there that my soldiers accepted me as their leader and willing to do anything for me. Even die for me ! I knew from then on, that my soldiers and I could take on anything. Many an officer would give his all to experience a moment like that. I was elated. It was better than promotions. I approached the Somalis while a whole section of men were on the ground to support me, with others covering me from the Condors. All my boys meant business.
I walked up to the Somalis, pointed at their guns with my M79 and told them to lower their weapons. Which they did. Next I kicked over a few of the barriers, there was alot of talking amongst them, soon the Somalis joined me at my location clearing the barriers. I was on top of the world. Soon the barriers were cleared, my soldiers mounted up into their vehicles, the convoy continued on it's journey to Baidoa. The Somali Militia waved us off very respectfully, very respectfully. Somalis respect a show of force, if you can be taken out, they would not hesitate to do so. They saw that we were a determined lot and we meant business. They backed off. So much the better for them. I knew with the soldiers I had, I would feel sorry for the Somalis.
Ahmad Zahid Hamidi
, they were Ibans, Chinese, Malays and Indians, maybe you do not know them, they were warriors from Malaysia, Ranger Warriors. Put that thought in your thick skull! That was in 1994, in the month of April after the Americans had withdrawn.
Sabtu Yang Sentaps – My Garden Story
Posted: 24 Nov 2010 03:34 AM PST
I woke up on Saturday morning and continued to cuddle with Miki in front of TV watching cartton. I didn't open the windows and I didn't let the sunshine in. The cold morning was too cozy to be spent doing chores right? At around nine I finally stretched my lazy bone and got up to fix some breakfast.
There is a door in my wet kitchen that opens up to the garden. While waiting for my fresh brew I opened that door expecting to see my lush heliconia but to my surprise a pair of super cute furballs was sitting on the grass, nose twitching and eyes looking up at me happily as though saying good morning.
OMGGG! The bunnies have escaped. I felt dizziness slapped me across the face! I wanted to pengsan. My plants! My plants…
It took me 5 minutes chasing after that two chubby bunnies. For being that plump they sure run hop very fast. I finally managed to grab them on their long ears and throw them back into their enclosure. I took a deep breath and turned my back towards my edible garden section.
It was no surprise. Most of my plants were gone. I felt my meroyan senses triggered with a force so powerful It was no surprise. Most of my plants were gone. I felt my meroyan senses triggered with a force so powerful I wanted to scream. While tugging at my own hair. And hopping on the ground. But my actions had stopped only at screamings coz then I realize my neighbor, the elderly Datuk was standing from over the fence staring at me meroyaning.
I told him no burglars entered this time, I was just having a panic attack looking at my destroyed plants. He said OK and walked away very slowly and carefully.
Mesti pakcik Datuk tu ingat aku giler kan? My friends are calling makcik-makcik because I have a herb garden. I told them biarlah makcik asalkan hotness! Ko adeerrr??? *pengsan*
Sedangkan kena panggil makcik pun aku pasrah..apalah sangat kena panggil gila!? Abaikan Datuk tu…Hmmphhh
Ok back to my garden. I divided it into two small sections, from patio to porch is for my flowers and other sun-loving plants whereby the section; stretching from the patio to the kitchen is my herb garden. This part is getting about 70-80 percent direct sunlight only and secured from heavy rain.
Kokades and Itam ate my entire dill plant, my entire kangkung bush, pegaga etc which basically make up my herb garden section.  My beloved marigolds that I planted from seed and will bloom bright orange and yellow in a couple of months also all gone! I had just moved them from seedling pots into the ground a couple of days before. They were very nicely lined along the fence and I can just imagine what pretty colorful perimeter they would make soon…
Huwaaaa *meroyan lagi*
Anyway, talking about gardens, I keep seeing nicely manicured gardens with properly arranged plants, pruned and planted in such a way that's very structured. I see them in most houses that I go to and of course in the landscape magazines in Malaysia.
Owhh… but makcik don't like structured pokok-pokok ditanam berderet…. Makcik likes shrubs! Natural bushes that's fragrant with blooms! Makcik wants flowering shrubs!
At our kampong in Kedah, my mother in law has the most amazing flowering shrubs growing around her house and they are so gorgeous! Splashes of orange, yellow, white and purple everywhere! Now I regret not taking pictures. So here are some pictures of marigold shrubs that's very much similar to my m.i.l's. cantik kan?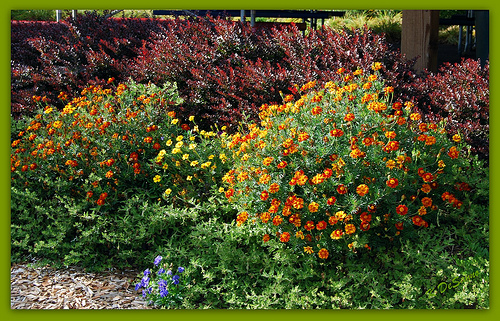 photo by doubledcop in flickr. Kat kampung aku sepah-sepah semak camni! Cantik sangat!!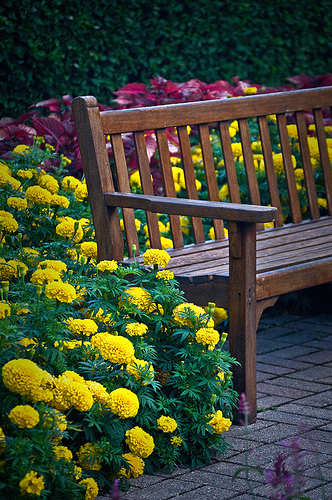 pic by baldwinm16 on flickr
My m.i.l calls magnolia as bunga taik ayam due to its pungent smell but adoyai in KL it's use all over as landscaping flowers for events etc.
Anyway.. sure hope my garden will rise again from the destruction of the cutey bunnies! And quickly blooms again and make makcik happy…
Posted: 24 Nov 2010 03:17 AM PST
Hello dear readers, A fellow blogger D.C. tagged me in a FB note about books and I did a note on it in my FB account which generated a lot of discussion so I thought I'd share it with you all this evening. Many thanks to D. C. who started the ball rolling. Here goes...
The BBC believes most people will have read only 6 of the 100 books listed here.
I've read over 80 from this list and abandoned a few. I also have the movie versions of some of the books...
Instructions: Copy this into your NOTES.
Bold those books you've read in their entirety
,
italicise the ones you started but didn't finish or read an excerpt.
Tag other book nerds. Tag me too at Masterwordsmith Unplugged Malaysia.
Do let me know your responses.

Thanks!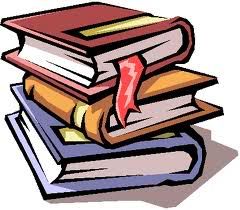 Here's my list (
books read in bold
,
books I did not finish reading are in italics
):
1 Pride and Prejudice - Jane Austen
2 The Lord of the Rings - JRR Tolkien
3 Jane Eyre - Charlotte Bronte
4 Harry Potter series - JK Rowling
5 To Kill a Mockingbird - Harper Lee
6 The Bible
7 Wuthering Heights - Emily Bronte
8 Nineteen Eighty Four - George Orwell
9 His Dark Materials - Philip Pullman
10 Great Expectations - Charles Dickens
11 Little Women - Louisa M Alcott
12 Tess of the D'Urbervilles - Thomas Hardy
13 Catch 22 - Joseph Heller
14 Complete Works of Shakespeare (most except for the shorter plays)
15 Rebecca - Daphne Du Maurier
16 The Hobbit - JRR Tolkien
17 Birdsong - Sebastian Faulk
18 Catcher in the Rye - JD Salinger
19 The Time Traveler's Wife - Audrey Niffenegger
20 Middlemarch - George Eliot
21 Gone With The Wind - Margaret Mitchell
22 The Great Gatsby - F Scott Fitzgerald
23 Bleak House – Charles Dickens
24 War and Peace - Leo Tolstoy
25 The Hitch Hiker's Guide to the Galaxy - Douglas Adams
27 Crime and Punishment - Fyodor Dostoyevsky
28 Grapes of Wrath - John Steinbeck
29 Alice in Wonderland - Lewis Carroll
30 The Wind in the Willows - Kenneth Grahame
31 Anna Karenina - Leo Tolstoy
32 David Copperfield - Charles Dickens
33 Chronicles of Narnia - CS Lewis
34 Emma -Jane Austen
35 Persuasion - Jane Austen
36 The Lion, The Witch and the Wardrobe - CS Lewis
37 The Kite Runner - Khaled Hosseini
38 Captain Corelli's Mandolin - Louis De Bernieres
39 Memoirs of a Geisha - Arthur Golden
40 Winnie the Pooh - A.A. Milne
41 Animal Farm - George Orwell
42 The Da Vinci Code - Dan Brown
43 One Hundred Years of Solitude - Gabriel Garcia Marquez
44 A Prayer for Owen Meaney - John Irving
45 The Woman in White - Wilkie Collins
46 Anne of Green Gables - LM Montgomery
47 Far From The Madding Crowd - Thomas Hardy
48 The Handmaid's Tale - Margaret Atwood
49 Lord of the Flies - William Golding
50 Atonement - Ian McEwan
51 Life of Pi - Yann Martel
52 Dune - Frank Herbert
53 Cold Comfort Farm - Stella Gibbons
54 Sense and Sensibility - Jane Austen
55 A Suitable Boy - Vikram Seth
56 The Shadow of the Wind - Carlos Ruiz Zafon
57 A Tale Of Two Cities - Charles Dickens
58 Brave New World - Aldous Huxley
59 The Curious Incident of the Dog in the Night-time - Mark Haddon
60 Love In The Time Of Cholera - Gabriel Garcia Marquez
61 Of Mice and Men - John Steinbeck
62 Lolita - Vladimir Nabokov
63 The Secret History - Donna Tartt
64 The Lovely Bones - Alice Sebold
65 Count of Monte Cristo - Alexandre Dumas
66 On The Road - Jack Kerouac
67 Jude the Obscure - Thomas Hardy
68 Bridget Jones's Diary - Helen Fielding
69 Midnight's Children - Salman Rushdie
70 Moby Dick - Herman Melville
71 Oliver Twist - Charles Dickens
72 Dracula - Bram Stoker
73 The Secret Garden - Frances Hodgson Burnett
74 Notes From A Small Island - Bill Bryson
75 Ulysses - James Joyce
76 The Inferno - Dante
77 Swallows and Amazons - Arthur Ransome
78 Germinal - Emile Zola
79 Vanity Fair - William Makepeace Thackeray
80 Possession - AS Byatt
81 A Christmas Carol - Charles Dickens
82 Cloud Atlas - David Mitchell
83 The Color Purple - Alice Walker
84 The Remains of the Day - Kazuo Ishiguro
85 Madame Bovary - Gustave Flaubert
86 A Fine Balance - Rohinton Mistry
87 Charlotte's Web - E.B. White
88 The Five People You Meet In Heaven - Mitch Albom
89 Adventures of Sherlock Holmes - Sir Arthur Conan Doyle
90 The Faraway Tree Collection - Enid Blyton
91 Heart of Darkness - Joseph Conrad
92 The Little Prince - Antoine De Saint-Exupery
93 The Wasp Factory - Iain Banks
94 Watership Down - Richard Adams
95 A Confederacy of Dunces - John Kennedy Toole
96 A Town Like Alice - Nevil Shute
97 The Three Musketeers - Alexandre Dumas
98 Hamlet - William Shakespeare
99 Charlie and the Chocolate Factory - Roald Dahl
100 Les Miserables - Victor Hugo


Happy reading everyone!!
Posted: 24 Nov 2010 06:34 AM PST
adjective
1
: marked by intemperance especially in eating or drinking
2
: sick from excessive indulgence in liquor
Most of the guests were still crapulous from the previous night's bacchic revelry.

"They were crapulous and carrying blue cans of beer, one of them with a can in each hand." -- From Paul Theroux's 2008 book Ghost Train to the Eastern Star
"Crapulous" may sound like a word that you shouldn't use in polite company, but it actually has a long and perfectly respectable history (although it's not a particularly kind way to describe someone). It is derived from the Late Latin adjective "crapulosus," which in turn traces back to the Latin word "crapula," meaning "intoxication." "Crapula" itself comes from a much older Greek word for the headache one gets from drinking. "Crapulous" first appeared in print in 1536. Approximately 200 years later, its close cousin "crapulence" arrived on the scene as a word for sickness caused by drinking. "Crapulence" later acquired the meaning "great intemperance especially in drinking," but it is not an especially common word.
(
Source
)
This posting includes an audio/video/photo media file: Download Now
Posted: 24 Nov 2010 04:08 AM PST
B
etulkah PKR ada 400,000 ahli?
Dakwaan PKR yang ia mempunyai sehingga 400,000 anggota menjadi tandatanya banyak pihak termasuk ramai bekas pemimpin parti itu sendiri.
Menurut mereka sehingga kini dakwaan itu gagal dibuktikan sama ada menerusi rekod bertulis mahupun pemilihan Majlis Pimpinan Pusat yang berakhir Ahad lalu yang menyaksikan hanya 10 peratus daripada jumlah yang dikatakan ahli parti keluar mengundi.
Anuar Shaari, bekas setiausaha sulit Penasihat PKR Datuk Seri Anwar Ibrahim, berkata saiz keanggotaan PKR itu amat diragui bahkan sebelum beliau keluar dari parti itu pada Mei 2007, tiada satu rekodpun ditunjukkan bahawa parti itu mempunyai ahli sebanyak itu.
"Setiausaha agung dulu (Datuk Salehuddin Hashim) tidak pernah menunjukkan rekod jumlah keahlian dan setiausaha sekarang ini (Saifuddin Nasution Ismail) pun tak pernah tunjuk. Jadi ini amat meragukan.

"Kalaulah betul ada ahli sebanyak yang dikatakan, buktikanlah. Daripada pemilihan MPP pun, yang mengundi Mohamed Azmin Ali (calon timbalan presiden) tak sampai lima peratus pun," katanya.

Anuar berkata sekiranya benar anggota PKR sebesar itu, ini bermakna sebahagian besar tidak mengambil bahagian dalam proses pemilihan parti, maka ini dilihat sebagai satu protes secara halus.

Mengikut keputusan tidak rasmi, Mohamed Azmin yang kini naib presiden PKR,
dipilih sebagai timbalan presiden mengalahkan seorang lagi naib presiden, Mustaffa Kamil Ayub. Seorang lagi calon, Datuk Zaid Ibrahim, menarik diri dan keluar dari parti itu selepas mendakwa berlaku penyelewengan dalam pemilihan.

Jawatan presiden kekal dipegang Datin Seri Dr Wan Azizah Ismail yang menang tanpa ditandingi. Anak Anwar dan Wan Azizah, Nurul Izzah, pula terpilih sebagai naib presiden.

Ditanya mengapa pemilihan MPP hambar dengan peratusan keluar mengundi pada tahap 10 peratus sahaja berbanding Mesyuarat Agung Tahunan Cabang (MATC), Anuar berkata ia disebabkan keghairahan anggota untuk mengundi terbantut kerana telah diberikan tekanan oleh beberapa pemimpin.

"Segalanya telahpun dicaturkan dan ada juga pemimpin yang mendesak, merayu, meminta dan ada juga yang mengugut supaya calon mereka dimenangkan," katanya.

Kenyataan yang hampir sama turut disuarakan oleh bekas Ketua Angkatan Muda Keadilan (AMK), Ezam Mohd Nor.

Katanya meskipun beliau tidak mengetahui jumlah anggota PKR selepas meninggalkan parti pada 2006, jika berdasarkan jumlah keanggotaan yang ada, sepatutnya lebih ramai anggota yang mengundi pada pemilihan MPP.



"Sekiranya benar, sudah pastinya calon yang menang tidak diberikan mandat daripada ahli untuk memimpin parti berdasarkan kepada peratusan kecil yang keluar mengundi,"

katanya.

Ezam tidak menolak kemungkinan bahawa peratusan mengundi rendah disebabkan anggota PKR merasa diperalatkan untuk mencapai matlamat politik individu tertentu.

Penganalisis politik, Sivamurugan Pandian, pula berkata beliau juga sangsi dengan jumlah keanggotaan PKR.

"Saya tidak tahu ia benar atau tidak. Kalau benar, sudah pastilah mereka ini akan keluar mengundi.

"Kalau kita berpegang kepada baki 90 peratus lagi anggota PKR keluar mengundi, keputusan pemilihan boleh jadi berbeza.

"Pada saya kalau benar (anggota PKR 400,000), 90 peratus itu adalah kelompok yang menunjukkan protes secara halus," katanya.-Bernama



PKR tipu jumlah ahli untuk rundingan kerusi…menang sebab jentera PAS
Oleh: HELME HANAFI

Betul ke PKR ada ahli seramai 400,000 orang? Rasa ragu dan pelik ini memang sudah menjadi bualan ramai lebih-lebih lagi melihat pada jumlah ahli parti itu yang keluar mengundi dalam pemilihan jawatan utama parti itu yang sedang berlangsung sekarang.

Seorang bekas orang kanan parti itu tampil setelah membaca mengenai isu berkenaan dalam ruangan Sembang Kawan di Agendadaily Jumaat.

Bekas Setiausaha PKR Selangor, Mohd Nazmi Rosli mendakwa jumlah ahli yang digembar gembur oleh parti itu hanya temberang.

Dakwannya tujuan PKR tipu jumlah ahli parti itu kononnya ramai semata-mata sebagai taktik rundingan pembahagian kerusi dengan PAS dan DAP.

"Mempunyai ahli yang ramai merupakan syarat penting rundingan kerusi dalam Pakatan Rakyat, sebab itu PKR terpaksa dakwa mempunyai ahli yang ramai untuk kaburi mata DAP dan PAS supaya parti itu dapat bertanding banyak kerusi," katanya kepada Agendadaily Jumaat malam.

Sedangkan menurut Nazmi, hakikat sebenar ahli PKR jauh lebih rendah, dan jumlah itu dapat dilihat kepada ahli yang komited menyertai proses pemilihan PKR kali ini.

"Contohnya di Sungai Petani hari ini hanya 202 sahaja yang keluar mengundi dari 3,222 ahli, jadi soalannya, betul ke ada ahli banyak macam itu, atau hanya data yang dimasukkan untuk tujuan lain?" soal beliau.

Ruangan Sembang Kawan membuat komentar mengenai perkiraan jumlah undi untuk jawatan Timbalan Presiden PKR dimana hanya 11,600 ahli yang mengambil bahagian.

Kalau mengikut putara… dari jumlah yang mengundi Azmin Ali, Datuk Zaid Ibrahim dan Mustafa Kamil Auyb di 87 cabang yang telah selesai mengadakan pengundian setakat hujung minggu lalu hanya 134 ahli mengundi pada setiap cabang.

Menurut Nazmi, PKR selama ini hanya menumpang kekuatan PAS dari segi mobilisasi jentera setiap kali berlangsung pilihanraya.

"Tanpa sokongan jentera PAS dalam pilihanraya umum 2008, PKR tidak akan menang kerusi sebanyak yang kita lihat hari ini," kata beliau.

Jelasnya lagi, apa yang mengecewakan ahli PAS sehingga kini adalah selepas menang besar PKR berlagak macam bos dalam Pakatan Rakyat.

"PAS hanya dapat 'seredak' sahaja, sebab itu Presiden PAS Datuk Seri Abdul Hadi Awang sendiri baru-baru ini mengatakan PAS tidak mahu hanya melihat sahaja kemenangan ini tetapi mereka juga mahu memimpin dan memberi makna pada kemenangan Pakatan Rakyat ini," ujarnya.

Menurut Nazmi, PKR perlu berterima kasih kepada bekas Presiden PAS, Allahyarham Datuk Fadzil Nor yang sanggup berkorban dengan menerima PKR sebagai parti baru dalam Barisan Alternatif ketika itu.



"Tanpa pengorbanan Fadzil Nor, tidak akan ada Pakatan Rakyat hari ini, PKR tidak ada apa-apa, Anwar hanya menumpang apa yang telah diusahakan oleh Fadzil Nor semasa beliau dipenjara.



"Bahkan selepas Fadzil Nor meninggal dunia pun, dan Anwar bebaskan pun, PAS yang berperanan besar termasuk dalam 'Demo Bersih' beberapa bulan sebelum pilihanraya umum ke 12" kata beliau.

Dalam pilihanraya umum ke 12 BN hanya memenangi 140 kerusi Parlimen daripada 222 kerusi yang ditandinginya. Di peringkat DUN, BN hanya memenangi 307 kerusi daripada 505 kerusi yang ditandinginya.

PKR telah memenangi 31 kerusi Parlimen dan 42 kerusi DUN, Pas menang 23 Parlimen dan 83 DUN manakala DAP menang 28 kerusi Parlimen dan 71 kerusi DUN.

PKR Tipu Jumlah Ahli?

1. Saya jarang bersetuju dengan portal Umno (baru), Agendadaily. Namun pendedahan berkenaan jumlah ahli Parti Keadilan Rakyat (PKR) sedikit sebanyak boleh diterima dan dikaji dengan lebih mendalam. Klik di sini.

2. PKR mendakwa punyai ahli seramai 400,000 orang. Namun jumlah peratusan yang keluar mengundi dalam Pemilihan PKR mutakhir ini amat-amat mengejutkan. Rata-rata yang keluar mengundi adalah sekitar 4 hingga 11 peratus sahaja. Ia jauh lebih rendah daripada peratusan undi dalam mana-mana pilihanraya di Malaysia.

3. Ahli-ahli PKR kebanyakkannya bukan dari spesies manusia apolitical. Mereka peka dan celik terhadap perkembangan politik. Jika tidak, mana mungkin mereka akan memilih parti pembangkang yang sedang diserang hebat oleh media-media arus perdana. Mereka sudah tentu punyai kesedaran politik yang tinggi.

4. Pemilihan PKR yang melibatkan semua ahli di seluruh negara seolah-olah 'perangkap makan tuan' untuk PKR. Selain daripada pelbagai dakwaan penyelewengan dan manipulasi undi, PKR juga terdedah kepada pembongkaran jumlah sebenar ahli partinya.

5. Setiausaha Agung PKR Saifuddin Nasution perlu jujur dalam hal ini. Jika benar keahlian partinya hampir setengah juta, sila buktikan.

6. PKR tidak boleh berterusan menjadi parti yang bergantung pada kekuatan jentera PAS dan DAP. Sepanjang penglibatan saya dalam kempen-kempen pilihanraya, majoriti daripada jentera Pakatan Rakyat adalah daripada parti PAS. Manakala DAP di kawasan-kawasan yang agak ramai pengundi Cina.

7. PKR hanya bergantung pada barisan hadapan pimpinan partinya khususnya DSAI.

8. Sebenarnya ramai yang hairan apabila apabila PKR kelihatan begitu mudah untuk menamakan (kini memilih) ketua-ketua Cabangnya dari kalangan ahli-ahli parti yang masih muda. Ketua cabang dari kalangan wanita juga agak ramai. Kebiasaannya dalam sebuah parti yang besar, persaingan untuk jawatan-jawatan tertinggi adalah sangat tinggi. PKR bukanlah parti nyamuk seperti Angkatan Keadilan Insan Malaysia (AKIM) ataupun PPP.

9. PKR mestilah agresif menarik keahlian di setiap bahagian bagi memastikan survival partinya akan dapat diteruskan walaupun tanpa DSAI pada masa hadapan.

10. PKR juga mestilah jujur pada rakan gabungannya dalam Pakatan Rakyat jika tidak mahu dikhianati.-hasbiemuda


Ulasan GB

Berkali-kali GB sudah bangkitkan hal ini bahawa kononnya ahli PKR ada seramai 400,000 yang diberikan oleh Setiausaha Agong PKR, Saifuddin Nasution itu amat meragukan. Penipuan itu pula diikuti dengan siri penipuan-penipuan di dalam kenyataan-kenyataan Saifuddin sepanjang Pemilihan berjalan.

Ada juga yang membela Saifuddin, tetapi GB tidak dapat menyelam sebarang kebenaran dari kenyataan-kenyataannya, ia tak lebih hanya menjadi seorang "yes-man" kepada Anwar Ibrahim.

Termasuk yang membelanya adalah wakil rakyat dan blogger PR yang mengikut telunjuk Anwar-Azmin. Di atas nama nak jaga hati kawan. Bebal tak bertempat, bodoh bertingkat-tingkat.

PAS dan DAP perlu tegas selepas ini. PKR sudah pun berjaya melakukan penipuannya kepada kedua-dua rakan komponennya untuk mendapat kerusi terbanyak di dalam pilihanraya.

Pastikan penipuan mereka tidak berulang dan mereka perlu berikan bukti mengenai keahlian yang didakwa oleh mereka seramai 400,000 orang itu.

Mereka hendak menipu Allah dan orang-orang yang beriman, padahal mereka hanya menipu dirinya sendiri sedang mereka tidak sadar. -Al-Baqarah:9


Girls' Generation – back in the old days
Posted: 24 Nov 2010 12:41 AM PST
Found a couple of old HD pics of Korean pop group Girls' Generation from their early days, probably during their Kissing You era in 2008. The girls debuted in mid 2007 with an energetic-school-girl like theme; how things have changed in such a short span (into this, this and this etc). Click image for larger pic…
Girls' Generation – back in the old days from YeinJee's Asian Blog
Posted: 24 Nov 2010 12:11 AM PST
Stand and Deliver
Worry yourself not with lives
For they do not worry yours
Truer, your passion becomes set
Straighter, the road you carve
Less burdened, the path of the warrior
Peace of mind
Peace of body
Peace of soul
The new one will rise
The old applaud its nature
The day has risen
The journey now becomes
Lift upon your sword
Your shield sure to come
Tungsten of truth and fire
Destiny shall come your way
Triumph in struggle
Deliver
-Author Unknown-
The Flower In Me
I am like a flower
Not sure of when I will die.
Not sure of when I will grow back again
When I am crushed with pain and cry.
I am not sure if I can hold myself up
When I ache with unbearable pain.
What do I do when my petals fall off?
Do I go find them out in the rain?
What do I do when I'm not given enough water, to make it through the day?
What do I do when I look up in the sky?
And the sun doesn't show a ray?
I stand as tall as a flower would,
As long as I possible can.
I will stand and show my colors,
That is what I plan.
I may drupe and my petals may fall,
But that won't stop me from growing.
My love, honesty and beauty,
I will keep showing.
I am like a flower,
Strong and supreme.
I may be trampled on,
But I will never lose faith in my dreams.
-Author Unknown-
Rayuan Ditolak, Anwar Diarah Bayar Kos RM70k
Posted: 24 Nov 2010 01:25 AM PST
R
ayuan Anwar ditolak, diarah bayar kos RM70k
Hakim mempunyai budi bicara yang luas untuk menulis penghakiman mereka sama ada dalam bahasa Melayu ataupun Inggeris.
Dalam keputusannya hari ini, mahkamah Persekutuan juga menolak rayuan Datuk Seri Anwar Ibrahim ke atas penghakiman Mahkamah Rayuan berhubung saman fitnah yang difailkannya ke atas manatn perdana menteri Tun Dr Mahathir Mohamad kerana ia ditulis dalam bahasa Inggeris. Namun penghakiman mahkamah rayuan juga dibuat dalam bahasa Inggeris.
Dalam menolak permohonan itu, Hakim Besar Malaya Tan Sri Arifin Zakaria berkata alasan penghakiman tidak terdiri daripada bahagian penghakiman itu sendiri.
Beliau bagaiamanpun berkata pihaknya memandang serius penggunaan bahasa Melayu di mahkamah.

Hakim Arifin merujuk pekeliling yang dikeluarkan oleh bekas Hakim Besar Malaya, Tan Sri Hashim Yeop Sani, pada 1990 yang mana beliau berkata sekurang-kurangnya satu penghakiman mesti ditulis dalam bahasa kebangsaan.

Sehubungan dengan penghakiman hari ini, Anwar juga diarahkan membayar kos mahkamah sebanyak RM70,000, meskipun peguam Mahathir - VK Lingam memohon RM100,000.

Lingam berkata pengujian tanda aras mesti dibuat bagi permohonan kes-kes Mahkamah Persekutuan sambil merujuk kepada satu penghakiman di mana mahkamah rayuan bersetuju kos RM100,000 diberikan.

Anwar kelihatan agak geram dengan penghakiman hari ini.

"Dia (Lingam) adalah seorang jutawan. Saya kalah kes ini. Ini adalah peguam Mahathir, jadi macam mana boleh kita menang?" katanya di luar mahkamah.

Peguamnya, Karpal Singh berkata mereka sedang mempertimbangkan untuk membuat rayuan.

Keputuan ini dengan sendirinya membatalkan rayuan Anwar dalam kes saman malu RM100 juta yang dikemukakan ke atas mantan perdana menteri, Tun Dr Mahathir Mohamad.

Dua lagi anggota panel hakim yang bersidang hari ini ialah Hakim Mahkamah Persekutuan Tan Sri James Foong dan Hakim Mahkamah Rayuan Datuk Suriyadi Halim Omar.

Pada 20 Oktober tahun lalu, Mahkamah Rayuan menolak rayuan Anwar atas sebab teknikal kerana tidak menyediakan memorandum rayuan dalam bahasa kebangsaan, iaitu Bahasa Malaysia.

Peguam Anwar juga dikatakan tidak menandatangani memorandum tersebut dan oleh itu, ia menjadi cacat.

Anwar telah menyaman fitnah mantan perdana menteri itu berhubung kenyataan yang dibuatnya di satu sidang akhbar Suhakam. -mk

Ulasan GB

Dulu mungkin ramai yang kasihan dan simpati kepada Anwar. Sekarang rasa kasihan dan simpati itu sudah hampir pupus gara-gara perbuatan penipuan Anwar & The Gang di dalam pemilihan yang lalu, termasuk dari kalangan ahli PKR sendiri.

Sunnatullah itu sentiasa berjalan. What goes around turns around. You get back what you give. Kezaliman yang anda beri, anda nikmatinya semula.

Seandainya Anwar berlaku adil di dalam Pemilihan yang lalu, sepastinya Allah membantu memenangkannya di dalam kes-kes yang dihadapi.

Tetapi kamu, Anwar, sama zalim seperti UMNO, kini anda juga merasai kezaliman yang anda lakukan itu. Sungguh benar firman Allah s.w.t.

'Sesungguhnya Allah tidak akan mengubah nasib sesuatu kaum itu, melainkan mereka mengubah nasib diri mereka sendiri.' (Surah Ar-Ra'd ayat 11)

GB pernah menulis di SINI


nak suruh gb serang anwar lagi selepas ini? insyaAllah, dengan izin dan bantuanNya, mudah sangat bagi gb lakukan

Dan kita ingin bacakan lagi ayat-ayat ini berulangkali kepadanya:

"Dan apa saja musibah yang menimpa kamu, maka adalah disebabkan oleh perbuatan tangan kamu sendiri, dan Allah memaafkan sebagian besar dari kesalahan-kesalahanmu." (QS. As Syura, 42 : 30)

Dan marilah kita berdoa beramai-ramai supaya kita sentiasa berada di dalam kebenaran dengan doa yang diajarkan oleh Nabi kita:

"Alahumma arinal haqqa haqqan, warnuqna tiba'ah
wa arinal bathila bathilan, warzuqnaj tinabah"

Ya Allah ya Tuhanku, tunjukkan kami kebenaran itu kebenaran dan pimpinlah kami ke arahnya dan tunjukkan kami kebatilan itu kebatilan dan pimpinlah kami untuk menjauhinya.


Apakah GB sudah bersetuju dengan institusi kehakiman sekarang? Itu persoalan yang lain. Itu adalah perjuangan menegakkan kebenaran dan keadilan yang berterusan yang telah diabaikan oleh Anwar dan para pengikutnya.

GB menulis di SINI:



Jika sistem kehakiman itu yang tidak adil, maka sistem kehakiman yang adillah yang kita perjuangkan, bukan Anwar yang perlu diperjuangkan.

Oleh itu kita jangan keliru.

Seorang mukmin sebenar tidak akan terpelosok ke lubang biawak dua kali, kata Nabi.

Ya, begitulah reformis dan blogger sebenar tidak akan tertipu dua kali.

Jika kita membela "keadilan" untuk Anwar maka keadilan itulah yang tertegak.

Sebaliknya jika kita membela "Anwar" untuk keadilan, "Anwar"lah yang tertegak.

Menegakkan Anwar belum tentu keadilan itu tertegak, jika menegakkan keadilan, insyaAllah Anwar boleh ditegakkan jika beliau buktikan bahawa beliau tidak bersalah.

Sekali lagi GB kata, jangan keliru.


Dan dengan doa yang GB bacakan itu tadi, setiap masa Allah s.w.t. Allah akan menunjukkan kebenaran dan membimbing kita untuk mendekatinya. InsyaAllah.