---
Malam Kesenian Deepavali di Desa Mawar
Posted: 28 Dec 2010 10:47 AM PST
The first and historical Deepavali Night at Desa Mawar, Thean Teik, Air Itam on 27 November 2010. This is co-organised by JKKK Thean Teik and YB Wong Hon Wai's Service Center.
I told the crowd that for the first time in the history of Air Itam that we have a Indian JKKK chairman. I also told the crowd about my effort in upgrading the infrastructure for Rajaji Tamil School.
Counter
Data
.com
credit cards
Counter
oh no! not another indonesian abused maid story again!
Posted: 28 Dec 2010 10:01 AM PST
ahh… but this time it is different. this time the 'abuse' is 'rape'.  and the perpetrator is said to be a very high profile cabinet minister. whooaa!! who could it be?  aren't  you aware of this INFORMATION? shall we COMMUNICATE and see?   you and i should know. this issue had been abuzz  so much on facebook. well well well, does this looks like it is the CULTURE of malaysian politicians to be involved in this kind of stuff… as one commenter, pak atan, in malaysia chronicles put it so aptly:
We have a former CM who had sex with a minor and he got away with it. They got a kid.

We have a bottom-pinching former Minister who is now an Ambassador.

We have a very, very senior First among equals who like starlets and had trysts in PD and elsewhere.

We have a former MP and Minister who likes unnatural sex and was caught on DVD. No further action.

We have a horny 74 year old CM who gets hitched to a 24 year old air stewardess.

We now have a senior Minister who rapes his maid.

We do have very horny senior politicians running this country.
go ahead and play guess who! enjoy!
Program pendedahan ICT di Kampung Melayu
Posted: 28 Dec 2010 09:17 AM PST
Mendedahkan penduduk kampung melayu dengan program pendidikan ICT bersama metropolitan college.
Counter
Data
.com
credit cards
Counter
2010 Flashback: July - September
Posted: 28 Dec 2010 08:26 AM PST
July
What's hot in July... Of course not to forget to mention the World Cup. I seldom watched football but on the month of July, I went for football watching with my boss and colleagues in one of the pub nearby my office.
BTW, what new's for me? I was officially a user of iPhone 3gs... Last but not least, the highlight of the month was I participated the international photographing event i.e. Scott Kelby International Photo Walk in Malacca. The picture was taken during the walk... nice?
August
Stressful month for me. The project that i handled was so challenging with lots of issues. Time was not enough and moreover required to work long hours and weekends. Luckily i managed to get a short break to Eagle Ranch, Port Dickson with three of my friends to release some of the stress. Nice weekend getaway :)
September
Nothing much happening in this month... mainly focus and get myself tight up with work, work and work. The hectic work schedule has eaten into my gym time which forced me to switch my gym hour to early morning before heading to office.
Posted: 28 Dec 2010 08:04 AM PST
What do lawyers use for birth control? * Their personalities.
What is the difference between a tick and a lawyer? * A tick falls off of you when you die.
Why does the law society prohibit sex between lawyers and their clients? * To prevent clients from being billed twice for what is essentially the same service.
What do you have when 100 lawyers are buried up to their neck in sand? * Not enough sand.
What's the difference between a dead skunk in the road and a dead lawyer in the middle of the road? * There are skid marks in front of the skunk.
What is black and brown and looks good on a lawyer? * A Doberman. Why are lawyers like nuclear weapons? * If one side has one, the other side has to get one. Once launched, they cannot be recalled. When they land, they screw up everything forever.
What do lawyers and sperm have in common? * One in 3,000,000 has a chance of becoming a human being.
Did you hear that the Post Office just recalled their latest stamps? * They had pictures of lawyers on them ...and people couldn't figure out which side to spit on.
Lawyer's creed: * A man is innocent until proven broke.
What's the difference between a female lawyer and a pit bull? * Lipstick.
What do you call 20 lawyers skydiving from an airplane? * Skeet.
What do you get when you cross a bad politician with a crooked lawyer? * Chelsea Clinton
If you see a lawyer on a bicycle, why should you swerve to avoid hitting him? * It might be your bicycle.
Santa Claus, the tooth fairy, an honest lawyer and an old drunk are walking down the street together when they simultaneously spot a hundred dollar bill. Who gets it? * The old drunk, of course; the other three are mythical creatures.
It was so cold last winter ... (How cold was it?) * ...... I saw a lawyer with his hands in his own pockets.
A man walked into a lawyer's office and inquired about the lawyer's rates. "$50.00 for three questions", replied the lawyer. "Isn't that awfully steep?" asked the man. "Yes," the lawyer replied, "and what was your third question?"
You're trapped in a room with a tiger, a rattlesnake and a lawyer. You have a gun with two bullets. What should you do? * You shoot the lawyer. Twice.
*posted for humor and not to insult any legal eagle.
Have a nice evening!
WTF! WTF! WTF! Wikileaks made famous again! Wikileaks Task Force CIA
Posted: 28 Dec 2010 08:44 AM PST
Not long ago, I learnt from two colleagues that besides the universal understanding of
WTF
acronym, it could also mean:
1.
W
hat
T
ime
F
inish? (This definition comes from a joke that tells of a father asking a child what
WTF
means. Not wanting the father to know its real meaning, the child says, '
W
hat 
T
ime
F
inish'.)
2.
W
here
T
o
F
ind (commonly used in forums if one wants to find stuff)
Now
WTF
has a whole new meaning!
Story @ The Washington Post
Washington Post Staff Writer
Wednesday, December 22, 2010; 12:24 AM
The CIA has launched a task force to assess the impact of the exposure of thousands of U.S. diplomatic cables and military files by WikiLeaks. 
Officially
, the panel is called the WikiLeaks Task Force. But at CIA headquarters, it's mainly known by its all-too-apt acronym:

W.T.F.
Mengapa Ramai Perempuan Inggeris Pilih Islam?
Posted: 28 Dec 2010 09:40 AM PST
Mengapa Perempuan Moden Inggeris Memilih Islam?
Ipar tiri Tony Blair, Lauren Booth, ternyata tidak sendirian memilih Islam sebagai agama barunya sekembalinya melawat kota suci Qom, Iran. Pilihan iman wartawan dan penyiar television Iran itu rupanya juga diikuti sejumlah perempuan moden Britain lainnya.
Eve Ahmed, perempuan yang bertugas sebagai penulis adalah di antara yang dimaksudkan. Eve dilahirkan di London, ibunya orang Inggeris sementara ayahnya Muslim berasal Pakistan. Dari kecil, ia dibesarkan sesuai dengan iman ayahnya. Namun sesungguhnya dia tak dapat menerimanya. "Ketika berusia 18 tahun dan kuliah, saya menolaknya."
Islam, selama ini, selalu ditolak Eve. Menurut pengakuannya, banyak hal yang remeh temeh dilarang oleh Islam. Misalnya, tak boleh mengunyah chewing gum, menunggang motosikal, berhias, mempertontonkan lekuk tubuh, tak boleh makan di jalan, memotong rambut atau mengecat kuku.

Semua larangan itu tak pernah dijelaskan oleh ayah Eve, termasuk mengapa tak boleh memelihara anjing. Dan, tentu saja, duduk bersama lelaki, bersalaman, serta berhubungan badan dengan seorang lelaki yang bukan muhrimnya.

Nilai-nilai Islam semacam itu dipaksakan ayahnya agar dia boleh mejadi seorang Muslimah yang baik. Sebagai perempuan merdeka yang dibesarkan di Britain, sikap ayahnya ditolak keras. Dia memilih gaya hidup perempuan modern. Namun, kini nilai-nilai Islam yang diajarkan ayahnya dinikmati di tengah kehidupan moden Britain .


Selain Eve, ada Lauren Booth, 43 tahun. Jurnalis dan penyiar television itu setelah menjadi mualaf kini mengenakan jilbab setiap keluar rumah, solat lima kali sehari dan berjamaah di Masjid setempat, "bila ada kesempatan."

Booth memutuskan menjadi Muslimah beberapa bulan lalu sebaik selesai melawat ke tempat suci Fatima al-Masumeh di kota Qom seraya berkata "pada satu Selasa petang, saya duduk bersila di bawah seperti mendapatkan suntikan rohani, sebuah kebahagiaan tak terhingga."

Sebelum bekerja di Iran, dia simpati dengan Islam dan menghabiskan waktunya bekerja di Palestin. "Saya senantiasa terkesan dengan kekuatan dan Islam memberikan sesuatu," ujarnya.


Kristane Backer pula, 43 tahun, adalah bekas pengacara MTV di London. Sejak belia, pilihan hidupnya adalah menjadi perempuan bebas, bergaya hidup Barat, modern, dan liberal. Namun, apa alasannya memilih Islam?

Perkenalannya terhadap Islam bermula saat bertemu dengan bekas pemain kriket Pakistan, Muslim Imran Khan, pada 1992, di kala kariernya meroket, selanjutnya pemuda itu mengajaknya ke Pakistan. Dari sinilah dia mulai tersentuh dengan nilai-nilai spiritual yang tak pernah dirasai dan terkesan dengan kehangatan masyarakat.

Kristiane katakan, "Sejak itu saya mulai belajar Islam dan menukar agama saya. Sebabnya alami. Saya telah wawancara dengan sejumlah bintang-bintang Rock, melakukan perjalanan ke seluruh dunia namun demikian saya merasa kosong. Kini, semua telah berlalu. Saya menikmati kebahagiaan sebab Islam telah memberikan tujuan hidupku."

"Di Barat, kami hidup dengan alasan-alasan dangkal seperti soal pakaian. Di Islam, setiap orang nampak memiliki tujuan yang agung. Setiap hal dilakukan atas nama Allah.

"Saya membesar di Jerman dalam sebuah keluarga Protestan yang tidak begitu pegang nilai agama. Saya mabuk dan suka pesta. Kini saya memiliki tujuan hidup yang baik. Kami bertanggungjawab atas seluruh perbuatan."


Lyne Ali, 31 tahun. Perempuan asal Dagenham, Essex, pertama kali bersentuhan dengan Islam melalui sahabatnya beragama Islam. Dia mengaku selama ini merupakan tipikal perempuan yang suka berpesta.

"Saya suka mabuk bersama teman-teman, mengenakan pakaian ketat, menanggalkan baju, dan berdating dengan lelaki," ujar Lyne. "Saya juga bekerja sebagai DJ separuh masa. Saya dulu berdoa layaknya seorang Kristen, namun saya menggunakan Tuhan sebagai doktor sementara."

Namun ketika bertemu dengan sahabatnya, Zahid, di universiti atau kadang-kadang dalam suasana dramatis. Lalu, "Saudara perempuannya berbicara tentang Islam, dan hal tersebut meresap dalam kalbu saya. Saya fikir, saya harus mencari sesuatu dan saya merasa kebiasaan saya mabuk dan berpesta tak ada gunanya."

Lynne pindah agama pada usia 19 tahun. "Saat itu juga saya mengenakan jilbab," jelasnya. Sekarang, "saya tak pernah lagi mempertontonkan rambut saya di depan awam. Di rumah, saya akan mengenakan pakaian Barat hanya untuk suami, tapi kalau keluar tak pernah."


Camilla Leyland, 32 tahun. Guru yoga ini tinggal di Cornwall memilih Islam sebagai agama baru. Ibu dari anak tunggal, Inaya, memeluk Islam di tengah maraknya diskusi soal "feminisme" di Barat.

Membesar di Southampton, ayahnya seorang pengarah Institut Pendidikan Shoutampton dan ibunya guru ekonomi. Camilla tertarik pada Islam sejak di bangku sekolah.

Dia melanjutkan pendidikan di universiti dan mengambil gelar master bidang Kajian Timur Tengah. Selanjutnya bekerja di Syria. Mengenal Islam melalui teman-temannya.


Menjelang Piala Suzuki : Jakarta Dilanda Puting Beliung
Posted: 28 Dec 2010 07:01 AM PST
K
ompas.com melaporkan hujan lebat disertai angin kencang melanda Jakarta hari ini mengakibatkan puluhan pohon dan sejumlah papan tanda tumbang.
Badan Meteorologi Klimatologi dan Geofisika (BMKG) menyatakan, hujan lebat yang turun petang tadi membasahi wilayah DKI Jakarta dan sekitarnya disertai angin puting beliung.
Hal itu disebabkan adanya tekanan udara rendah yang terjadi di Teluk Carpentaria di utara Australia dan menarik masa udara dari barat ke wilayah ibu kota melalui pengunungan Banten.
Sudah ada beberapa laporan peristiwa pohon tumbang akibat hujan yang disertai angin kencang tadi.

"Karena hal itu menimbulkan bibit angin puting beliung," ujar Edvin Aldrian, Ketua Pusat Perubahan Iklim dan Kualiti Udara BMKG.

Edvin menambah, kecepatan angin sendiri mencapai 30 knot atau setara dengan 50 kilometer per jam. Hingga kini, sambungnya, awan Cumulonimbus masih berada di sekitar Laut Jawa, sebelum menyeberang ke Pulau Sumatera. Diramalkan, potensi hujan disertai angin puting beliung ini masih mungkin terjadi hingga malam Tahun Baru nanti.

Sementara itu, berdasarkan maklumat dari Dinas Pertamanan dan Pemakaman DKI Jakarta, hingga saat ini pohon yang tumbang terjadi di 12 ruas jalan di Jakarta.

BERITA KEDUA

500 Penyokong Malaysia Diberi Kawalan Khusus


ILUSTRASI: Panitia lokal atau LOC telah menyediakan 1.000 lembar tiket bagi penyokong "Harimau Malaya" itu. Namun, tiket yang dibeli hanya separuh dari jumlah tiket.



Setiausaha Jenderal PSSI, Nugraha Besoes, menyatakan, sekitar 500 penyokong Malaysia akan hadir untuk menyaksikan laga final kedua Piala AFF 2010, Rabu (29/12/2010), kompas.com melaporkan.

Para penyokong tersebut akan mendapatkan pengawalan khusus selama berada di Stadium Utama Gelora Bung Karno (GBK).

"Kami menyiapkan 1,000 lembar tiket buat Malaysia. Namun, mereka hanya mempergunakan 500 lembar, sementara dari pihak kedutaan sebanyak 60-70 tiket." kata Nugraha Besoes

Panitia lokal atau LOC, kata Besoes, telah menyediakan 1,000 lembar tiket bagi penyokong "Harimau Malaya" itu. Namun, tambahnya, tiket yang dibeli hanya separuh dari jumlah tiket yang disediakan.

Penyokong Malaysia sendiri mendapatkan ancaman dari penyokong Indonesia pada babak penyisihan lalu. Agar kejadian serupa tidak kembali terulang pada laga final kedua, para penyokong Malaysia akan mendapatkan pengawalan khusus.

"Mereka akan duduk di dekat sektor VIP. Mereka juga akan diberi pengawalan khusus. Mereka juga akan mengenakan baju biasa," terangnya.

BERITA KETIGA

Malaysia Tidak Akan "Walk Out"


"Saya berharap tidak ada serangan cahaya laser. Namun, bila ada kami tidak akan walk out," kata Rajagobal.



Pasukan kebangsaan Malaysia tidak akan mengikuti tindakan Indonesia yang memilih walk out jika berlaku "serangan" laser pada final kedua Piala AFF 2010, Rabu (29/12/2010).

Pada final pertama yang berlansung di Malaysia, akhir minggu lalu, Firman Utina dan kawan-kawan beberapa kali mendapatkan tembakan sinar laser dari penyokong tuan rumah. Pasukan "Garuda" sempat memutuskan meninggalkan pertandingan atau walk out selama beberapa minit akibat perbuatan penonton tersebut.

Bukan tidak mungkin penyokong Indonesia akan melakukan tindakan balasan kepada "Harimau Malaya" pada pertandingan nanti.

Namun, jurutlatih Malaysia, K Rajagobal, menyatakan, pasukannya akan tetap melanjutkan pertandingan bila ada tembakan laser.

"Saya berharap tidak ada tembakan laser. Namun, jika ada, kami tidak akan walk out. Saya hanya akan mengarahkan kapten untuk memberi tahu kepada pengadil hal itu," ungkap Rajagobal kepada wartawan di Hotel Sultan, Selasa (28/12/2010).


At Christmas, we should remember Christians who are persecuted for their faith by Paul Marshall
Posted: 28 Dec 2010 06:26 AM PST
For Christians, Christmas commemorates a time not only of joy, but also of threat. At Jesus's birth, Herod conspired to kill him and murdered all the newborn boys in and around Bethlehem. In recounting this, Matthew's gospel compares it with "Rachel weeping for her children" after massacres by the Assyrians.
Herod has his current imitators. In 1991, China's state-run press noted the role of the churches in undercutting Communism in Eastern Europe and the former Soviet Union, adding that if China did "not want such a scene to be repeated in its land, it must strangle the baby while it is still in the manger." Al-Qaeda has declared that all Middle Eastern Christians should be killed, and many Christians in Iraq have cancelled their Christmas celebrations lest they be targeted.
Others, while less explicit, have similar ends. Iran has passed a death sentence on Yousef Nadarkhani, pastor of the Full Gospel Church of Iran congregation in the northern city of Rasht. Nadarkhani became a Christian 16 years ago and was arrested on October 12, 2009, after protesting a government decision that his son must study the Koran. On Sept. 21 and 22, 2010, the Eleventh Chamber of the Assizes Court of Gilan Province said that he was guilty of apostasy and sentenced him to death for leaving Islam. (Apostasy is not a crime under any Iranian statute — the judges simply referred to the opinions of Iranian legal scholars).
Another Iranian Christian pastor, Behrouz Sadegh-Khanjani, may face a similar fate. He was arrested on June 6, 2010, and is still being held even though his detention order expired in October.
In Afghanistan, after a TV program showed video of indigenous Christians worshipping last May, many Christians were forced to flee, and as many as 25 were arrested. One of those arrested was Said Musa, a father of six young children, who had converted to Christianity eight years previous. He had stepped on a landmine while serving in the Afghan Army and now has a prosthetic leg. Musa had worked for the Red Cross/Red Crescent for 15 years, fitting patients for prosthetic limbs — it was after going to their office in Kabul on May 31 to request leave that he was arrested.
The prosecutor, Din Mohammad Quraishi, said Musa was accused of conversion to another religion. In early June, the deputy secretary of the Afghan parliament, Abdul Sattar Khawasi, said that "those Afghans that appeared on this video film should be executed in public." The authorities forced Musa to renounce Christianity on television, but he has continued to say he is a Christian. In the first months of his detention, he suffered sexual abuse, beatings, mockery, and sleep deprivation because of his faith. He appeared, shackled, before a judge on November 27. No Afghan lawyer will defend him and, in early December, authorities denied him access to a foreign lawyer.
Another Afghan Christian, Shoib Assadullah, was arrested on October 21, 2010, for giving a copy of the New Testament to a man, and is being held in Mazar-e-Sharif. As with Musa, no Afghan lawyer has agreed to defend him, and both will probably face charges of apostasy, a crime that is punishable by death under the government's version of sharia. As the State Department's 2010 International Religious Freedom Report notes, religious freedom in Afghanistan has diminished "particularly for Christian groups and individuals."
One of the most ignored stories of 2010 has been the campaign by the al-Qaeda-affiliated al-Shabab militia in Somalia to kill all Somali Christians on the grounds that they are apostates. They have even beheaded Christians' children. In one of the latest incidents, 17-year-old girl Nurta Mohamed Farah fled her village of Bardher in the Gedo Region after her parents shackled her to a tree and tortured her for leaving Islam. She went to the Galgadud Region to live with relatives, but shortly after, she was shot in the head and the chest and died.
Not content with killing people, on December 16, al-Shabab destroyed a Christian library they found in a derelict farm in the Luuq district — Christians often bury their Bibles and other books to escape detection. International Christian Concern reports that al-Shabab brought Bibles, Christian books, and audio/video materials to the city center and burned them after noon prayers.
At Christmas, we should remember these churches, each of which continues to grow, and remember these prisoners and others like them. Assadullah
emphasizes
that he "wants others to know that he is not frightened, and that his faith is strong." Musa
writes
that "because the Holy Spirit always with me my situation is not bad until now. I see after what the plan of God is with me."
– Paul Marshall is a Senior Fellow at the Hudson Institute's Center for Religious Freedom. His Silenced: How Freedoms are Curtailed from Cairo to Copenhagen by New Restrictions on Apostasy and Blasphemy, authored with Nina Shea, will be published by Oxford University Press in 2011.
National Review
This posting includes an audio/video/photo media file: Download Now
War against 'the Other' by Nina Shea
Posted: 28 Dec 2010 06:20 AM PST
The enduring symbol of Christmas, spanning the world's diverse Christian cultures and the history of two millennia, is the nativity scene inspired by the gospels of Matthew and Luke. Artistically synthesizing the two gospel stories, the nativity scene is infused with profound Christian meaning and symbolism.
John the Baptist, whose own birth is linked to Jesus's in Luke's account, exhorts Christians to "prepare the way of the Lord," and traditionally many do so during the Christmas season by meditating on these tender devotional scenes. One of the earliest surviving is a 5th-century bas relief from Naxos, Greece. Whether modern nativity scenes are modeled on the famous "live crèches" staged by St. Francis of Assisi in the 13th century, those painted by Renaissance artists, the Baroque Neapolitan crèches (one is displayed in the White House), or simple folk versions, they remain popular worldwide.
This year, one aspect of the nativity scene deserves special reflection. Gathered around the manger that serves as the Christ Child's cradle are representatives of three ancient religious groups indigenous to the region: Mary and Joseph, the first Christians; the shepherds of Bethlehem, the Jewish "city of David"; and the Magi, the name for Zoroastrian priests, who followed a celestial sign from their home in the East looking for the "King of the Jews." (Though not depicted in the nativity art, John the Baptist himself attracted many followers, some of whom never converted to Christianity and became known as Sabean Mandeans.)
These figures in the Christmas story represent the principal monotheistic religions of Middle Eastern antiquity. It would not be until six centuries later that Islam arose in the Arabian peninsula. Even today, the Christians, Jews, Zoroastrians, and a group the Zoroastrians inspired, the Yezidis, as well as the Sabean Mandeans, constitute the main non-Islamic religions in the Greater Middle East.
But this is coming to an end. Since 2004, a relentless wave of Islamist terrorist attacks targeting Iraq's indigenous Christians has prompted that group to flee en masse. At the time of Saddam Hussein's fall, the number of Chaldean Catholics, Assyrian Orthodox, Armenians, Syriacs, and other Christians in Iraq was estimated at 1.4 million. Half of these Christians have since fled, and some observers speculate that this may well be the last Christmas in Iraq for the half remaining. In fact, it's not just the Christian community that faces existential threats, and it is not just in Iraq. Every one of the indigenous religious communities evoked by the nativity story is disappearing from the region's Muslim-majority countries.
Religious demographics are kept as state secrets in the Muslim Middle East, and most of those countries' governments have not conducted a census in decades. Still, while the data are soft, it is established that Christians are by far the largest remaining non-Muslim group, and that they are clustered principally in Egypt, Iraq, and the Levant. It is estimated that they number no more than 15 million, a minute fraction of the region's overall population. Lebanese scholar Habib Malik
writes
that these Christians are in a state of "terminal regional decline." Continued here
to page 2 & 3 of the National Review
Kes Rogol Pelajar Di Marang, 3 Suspek Ditahan Reman
Posted: 28 Dec 2010 05:30 AM PST
T
iga suspek ditahan reman culik, rogol pelajar 16 tahun
KUALA TERENGGANU: Tiga suspek yang didakwa menculik dan merogol seorang pelajar berumur 16 tahun awal pagi semalam di sebuah kampung di Marang, kini ditahan reman empat hari untuk membantu siasatan.
Gambar hiasan
.
Ketua Jabatan Siasatan Jenayah Terengganu, Asisten Komisioner K Manoharan, berkata ketiga-tiga suspek itu disiasat mengikut Seksyen 365 Kanun Keseksaan kerana menculik dan Seksyen 376 kerana merogol.
"Polis juga menahan abang mangsa yang dipercayai mempunyai masalah dengan ketiga-tiga suspek itu, untuk membantu siasatan," katanya kepada pemberita di sini, hari ini.

Beliau berkata, polis masih menyiasat hubungan seorang pelajar berumur 14 tahun dengan suspek berkenaan dan bagaimanapun remaja itu kemudian dibebaskan.

Katanya, pelajar itu dikatakan menelefon kakak mangsa pada hari kejadian untuk memberitahunya bahawa mangsa dalam keadaan baik.

Manoharan juga berkata, pelajar tersebut turut menyatakan abang mangsa yang berumur 31 tahun berada bersama-sama ketiga-tiga suspek yang berumur antara 20 dan 27 tahun yang berasal dari Pasir Mas dan Bachok, Kelantan dan seorang lagi dari Kuala Lipis, Pahang.

Dalam kejadian kira-kira jam 4 pagi semalam, seorang lelaki datang dan mengetuk rumah pelajar berkenaan di kampung berkenaan, kata beliau.

Katanya, selepas ibunya yang berumur 53 tahun membuka pintu, seorang lelaki menyerbu masuk ke dalam rumah dan menarik tangan mangsa sebelum melarikannya dengan sebuah kereta.

Polis berjaya mengesan ketiga-tiga suspek berkenaan melalui panggilan yang diterima kakak mangsa daripada pelajar berkenaan.

Dua suspek itu berjaya ditahan pada kira-kira 12.20 tengah hari semalam di sebuah kedai runcit di Kampung Pulau Rusa di sini sementara seorang lagi suspek yang menghantar mangsa balik ke rumahnya, tidak lama kemudian turut diberkas, katanya.

Manoharan berkata, mangsa mendakwa dia dirogol oleh ketiga-tiga suspek ketika ditahan di sebuah rumah di Kampung Pasir Panjang di sini. - BERNAMA


Is the Sun Setting for Pakatan Rakyat Selangor?
Posted: 28 Dec 2010 05:00 AM PST
Complacency is a dangerous feeling of self-satisfaction or contentment that can blind one to imminent danger, trouble, or controversy. It appears that Pakatan Rakyat Selangor could be afflicted with this malaise, to their own detriment.
As far back as
August 9 2009
, PM Najib had already declared that he wants Selangor back in Barisan Nasional's fold. Recent developments seem to indicate that PR Selangor did not take that declaration seriously.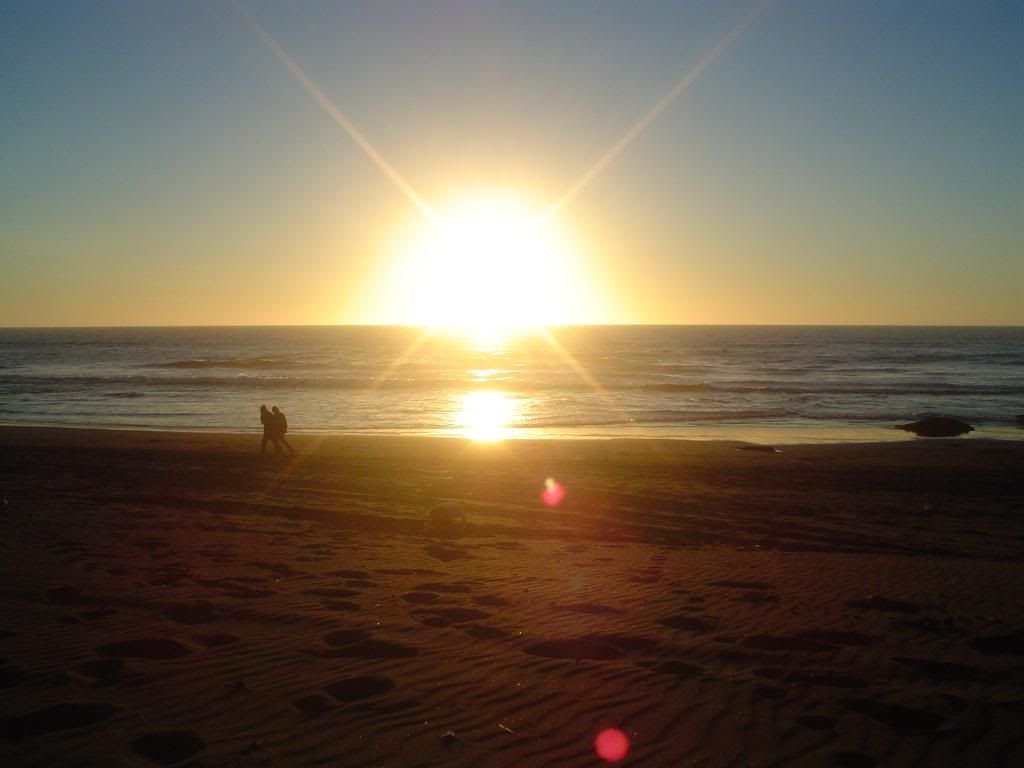 In fact, PR Selangor has been plagued with a series of controversies which they handled poorly. Here are a few notable ones:
1. In May 2010, Wee left PKR to sit in Parliament as an independent, citing disappointment with the PKR-led state government in Selangor's handling of the Dengkil sand mining scandal and what he called "little Napoleons and trendy leftists" taking control of the party.
2. On
16 July 2009
, the Malaysian Anti-Corruption Commission (MACC) team investigating the abuse of constituency development funds raided the office of Selangor exco member Ean Yong Hian Wah in the State Secretariat building and seized a personal laptop belonging to his political secretary Teoh Beng Hock and a desktop computer which was state government property. Teoh, 30, was asked to follow the officers back to the Selangor MACC office. A tragedy occurred the next day when Teoh Beng Hock was found lying in a pool of blood on the fifth floor the next day at around 1.30pm.
3. The Star reported
HERE
on August 5th 2009 that the Malaysian Anti-Corruption Commission (MACC) was trying to get a warrant to raid the office of Selangor executive councillor Rodziah Ismail after their officers were denied entry. The MACC had turned up at her office at the state secretariat building here on Wednesday afternoon as part of its investigation into the alleged abuse of constituency funds by certain elected representatives in the state.
4. Malaysiakini reported
HERE
that a team of Malaysian Anti-Corruption Commission (MACC) officers raided the office of Selangor Exco Yaakob Sapari at the state secretariat in Shah Alam and seized several files. According to sources, a MACC report has been lodged against an aide, Hussein Ahmad, with regard to his alleged involvement in corruption over the sale of sand.
5. In August this year, there was the Ronnie Liu controversy which you can read over
HERE.
6. Then we had the infamous PKR elections and the resignation of Datuk Zaid Ibrahim and the hoo-ha that followed which created a big dent in the morale of PR and public confidence in PKR.
7. A few days ago, there was the controversial state-wide ban on 1 Malaysia logos on billboards which
PR leader Eli Wong
said was legitimate, but clarified that it only applied to business advertisements.
Then yesterday, The Star reported that the Selangor Government has made a U-turn on its decision to ban the use of the 1Malaysia logo on all signboards and billboards in the state following a public backlash. After four days of holding firm that the logo had to be removed because it was a political statement, state executive councillor Ronnie Liu has announced a freeze on the ban, according to
The Star.
8. When The Malaysian Insider reported
HERE
that a Merdeka Center mid-term survey of voters showed that Pakatan Rakyat (PR) was likely to retain Selangor in an election, despite a marginal decline in Malay support, I knew that report foreshadowed bad tidings for PR Selangor and I am not wrong.
9. PKR announced
today
that they will consider disciplinary actions against rebel party leader N. Gobalakrishnan in January, when the party's powerful political bureau convenes. Gobalakrishnan has been making headlines and you can read more about it
HERE
and
HERE.
10. Today, it was announced
HERE
that the Selangor palace confirmed Datuk Mohd Khusrin Munawi as Selangor state secretary, even though a debate rages over his appointment. Datuk Mohamad Munir Bani, who is private secretary to the Sultan of Selangor said Sultan Sharafuddin Idris Shah has blessed the decision by the Public Services Department, to appoint Khusrin — the state Islamic Religious Department (Jais) director.
10. The Malaysian Insider reported
HERE
that Datuk Seri Nizar Jamaluddin warned the Selangor government today of a possible repeat of Barisan Nasional (BN)'s takeover of Perak in the country's wealthiest state with the appointment of Datuk Mohd Khusrin Munawi as the state secretary.
11. In his latest post titled
"Still want to play,play?"
, maverick blogger Raja Petra Kamarudin reminded readers of a post he had written more than 13 months ago
HERE
where he warned Pakatan Rakyat that their days are numbered in Selangor.
Personally, if it really does come to pass, Pakatan Rakyat should not blame anyone but themselves. Their poor public relations strategies, decisions and the way they have handled many issues have shown that they have not been up to the mark in governing as efficiently as they proclaim they would. No doubt BN has launched an onslaught but if they had pulled up their socks and made efforts to fortify their defenses, they would not be in such a rocky situation.
Pakatan Rakyat, especially PKR, has been resting on their laurels for far too long. Their inabilities to set their own house in order has been a key point in weakening public confidence to the extent that RPK has had to take steps to set up the MCLM. The rakyat CANNOT blindly support PR just because they want BN to be displaced. For crying out loud, give us reason to have faith and confidence in you and show us that you CAN govern.
Regardless of their complaints against BN, one thing is for sure - they HAVE done their homework, planned their strategies and are working their plans to the hilt.
Is the sun setting then for Pakatan Rakyat Selangor? It is really up to the PR leaders to sit down and sort out the many issues plaguing their house. Instead of being on the defense, they should actually be planning for the next GE but for heaven's sake, look at what some of their members are doing and consider the lack of disciplinary action and the SLOW speed at which they nip a problem in the bud.
If Selangor does fall, and fall very hard, they only have themselves to blame, and the biggest losers will be the rakyat. Have they shown foresight, hindsight or any sight?
BN have already prepared their election machinery while PR leaders are still examining the bullet holes in their broken armor. So for all our sake, Pakatan Rakyat leaders had better shape up because there is no time to waste!!! At this rate, are they in any position to defend Selangor in the next general election??
Only time will tell. What do you think?
Isa Samad to counter slander against Felda
Posted: 28 Dec 2010 02:58 AM PST
Tragedi Bot Karam Di Mersing: 2 Penumpang Kisahkan Pengalaman Detik-detik Ngeri
Posted: 28 Dec 2010 04:57 AM PST
P
aut pada pelampung dengan tiga penumpang lain untuk selamat
Dua penumpang Singapura cerita saat bot kayu yang dinaiki tenggelam dekat Mersing
Dari Mersing, Johor: CIK Xenn Teo, 25 tahun, terpaksa berpaut pada pelampung dengan tiga penumpang lain apabila bot kayu yang membawa 29 penumpang dari sebuah kelong di Pulau Sibu dekat Mersing, Johor, terbalik kirakira 300 meter dari jeti Tanjung Leman kelmarin.
Teman lelakinya pula, Encik Daniel Lim, 35 tahun, sempat berpaut pada kotak ais sebelum diselamatkan tidak lama kemudian.

'Kami dalam perjalanan dalam keadaan air pasang apabila air mula masuk ke dalam bot kayu itu.

'Tekong bot kemudian mengarahkan kami supaya bergerak ke depan bot kayu itu apabila bot itu mula senget dan dimasuki air. Kami menuruti arahannya dan bergerak ke depan.

'Namun pada saat itu lebih banyak air laut mula mengalir masuk dan secara tiba-tiba bot kayu itu senget ke belakang dan tiba-tiba terbalik,' ujar Cik Teo semasa ditemui di Hospital Mersing petang semalam.

Beliau adalah antara 19 pelancong Singapura, sembilan pelancong Malaysia dan seorang warga China yang pergi bercuti di sebuah kelong di Pulau Sibu.

Bot yang melebihi dua kali ganda muatan yang dibenarkan itu terbalik selepas dipukul ombak di perairan Mersing, 300 meter dari Jeti Tanjung Leman sekitar 1.30 tengah hari.

Cik Teo ke sana bersama Encik Lim dan sembilan anggota keluarganya bagi merai cuti Krismas.

Mereka ke kelong itu pada pagi Sabtu dan dijadualkan pulang ke jeti Tanjung Leman tengah hari kelmarin.

'Apabila bot itu karam naluri pertama yang berdetik ialah saya tidak ingin mati pada waktu itu.

'Walaupun saya tidak pandai berenang, saya kuatkan diri untuk keluar dari tingkap dan melompat keluar sebelum cepat-cepat berpaut pada pelampung dengan tiga penumpang lain,' cerita Cik Teo, seorang ekesekutif pentadbiran.

Menurut Cik Teo, ini kali pertama beliau pergi ke kelong untuk bercuti.

'Daripada pemerhatian saya, memang sah bot itu agak sarat dengan penumpang,' kata beliau.

Menurut Encik Lim, seorang eksekutif khidmat pelanggan, sewaktu kejadian cuaca agak baik tetapi keadaan laut agak bergelora.

'Apabila bot itu karam, saya cuba mencari apa yang tercapai untuk terapung. Mujur saya dapat berpaut pada kotak ais. Selepas terapung-apung saya hampir berputus asa, mujur saya berjaya diselamatkan kemudian,' ujarnya.

Dua daripada sembilan anggota keluarganya maut dalam kejadian itu.

Mereka ialah sepupunya, Encik Chua Lim Khoon, 45 tahun, dan Cik Low Lee Jun, 33 tahun.

Cik Teo dan Encik Lim mengaku mereka tidak memakai jaket keselamatan apabila bot kayu itu terbalik.

Ketika diminta menyingkap pengalaman mereka yang hampir terlepas dari maut, Encik Lim berkata beliau amat bersyukur dapat diberi peluang kedua.

'Kejadian ini sememangnya mengajar saya untuk lebih menghargai kehidupan. Sudah pasti saya tidak akan mensia-siakannya,' kata beliau. -cyberita


Posted: 28 Dec 2010 03:48 AM PST
Edited and extracts taken from _MKini: Reconceptualising federalism by DR AZLY RAHMAN
"… Democratic and aristocratic states are not in their own nature free. Political liberty is to be found only in moderate governments; and even in these it is not always found. It is there only when there is no abuse of power. But constant experience shows us that every man invested with power is apt to abuse it, and to carry his authority as far as it will go. Is it not strange, though true, to say that virtue itself has need of limits? …
"To prevent this abuse, it is necessary from the very nature of things that power should be a check to power. A government may be so constituted, as no man shall be compelled to do
things to which the law does not oblige him, nor forced to abstain from things which the law permits … ." – Baron de Montesquieu, The Spirit of Laws, Book XI
Every government degenerates when trusted to the rulers of the people alone. The people themselves are its only safe depositories – Thomas Jefferson, philosopher, statesman, third American president
How much can federal government subdue the states inable to control, domination, divide, and conquer.
The issue of federalism has been around since the early formations of the modern republic. The problem of separation and consolidation of powers have been discussed as early as the writings of Montesquie (see The Spirit of Laws) and early Enlightenment thinkers.
America experimented on it quite well with the philosophy of the formation of the republic, the debate over Bill of Rights, and the writing of The Federalist Papers, Albany Plan, New Jersey Plan, and a relatively stable and reasonable number of amendments to the Constitution particularly the Ninth Amendment, in regard to the issue of centralisation and decentralisation, etc.
Tension of federalism
George Lucas' Star Wars movie is about this tension of federalism, a very "American sci-fi movie rooted in Americanism".
Thomas Jefferson did a fine job conceptualising America as a society that is rooted in individualism yet based in prioritising the needs of society – he in fact envisioned a "pastoral, romantic, agricultural America" and not Benjamin Franklin's "big business, big banks,
entrepreneurial America".
As long as the current ruling regime do not make a conscious effort to make radical amendments to the question of equality and equal opportunity with regard to the rights of all the races – rights to get access to economic and social services, quality education and advancement via scholarships, etc. – Malaysia will still be grappling with issues rooted in race, ethnicity, and even religion.
Maybe a stalemate and a period of chaos reigning for some time will be naturally and historically necessary for any nation to "start from Year Zero". After all, the march of history cannot be stopped when an idea has come to fruition and the system renews itself.
Maybe the emergence of a Thomas Jefferson in our country with the idea of "all Myanmars are created equal endowed by their creator the inalienable rights …" will wake Myanmars up to rise against the current regime to be dismantled and a better system of execution of laws to be done – so that the central is not dictatorial based on the concept of "Military personals must rule and lord over civilian" rooted in neo-feudalistic construct only a despotic regime is clinging on to.
DR AZLY RAHMAN, who was born in Singapore and grew up in Johor Bahru, holds a Columbia University (New York) doctoral degree in International Education Development and Masters degrees in the fields of Education, International Affairs, Peace Studies, and Communication. He has taught more than 40 courses in six different departments and have written more than 300 analyses on Malaysia. His teaching experience spans both in Malaysia and in the United States and in a wide range of teaching context; from elementary to graduate education. He currently resides in the United States.
Related Articles
Two years after the massacre: A letter from Gaza
Posted: 28 Dec 2010 03:22 AM PST
I personally would like to draw readers' attention toward this piece of letter, signed by 40 NGOs, students association, peace organisations, etc on the fate of Palestinians in Gaza, two years after the siege by Israeli soldiers.
We the Palestinians of the besieged Gaza Strip, on this day, two years on from Israel's genocidal attack on our families, our houses, our roads, our factories and our schools, are saying enough inaction, enough discussion, enough waiting – the time is now to hold Israel to account for its ongoing crimes against us.
On the 27th of December 2008, Israel began an indiscriminate bombardment of the Gaza Strip. The assault lasted 22 days, killing 1,417 Palestinians, 352 of them children, according to main-stream Human Rights Organizations.
For a staggering 528 hours, Israeli Occupation Forces let loose their US-supplied F15s, F16s, Merkava Tanks, internationally prohibited White Phosphorous, and bombed and invaded the small Palestinian coastal enclave that is home to 1.5 million, of whom 800,000 are children and over 80 percent UN registered refugees. Around 5,300 remain permanently wounded.
This devastation exceeded in savagery all previous massacres suffered in Gaza, such as the 21 children killed in Jabalia in March 2008 or the 19 civilians killed sheltering in their house in the Beit Hanoun Massacre of 2006. The carnage even exceeded the attacks in November 1956 in which Israeli troops indiscriminately rounded up and killed 275 Palestinians in the Southern town of Khan Younis and 111 more in Rafah.
Since the Gaza massacre of 2009, world citizens have undertaken the responsibility to pressure Israel to comply with international law, through a proven strategy of boycott, divestment and sanctions. As in the global BDS movement that was so effective in ending the apartheid South African regime, we urge people of conscience to join the BDS call made by over 170 Palestinian organizations in 2005.
As in South Africa the imbalance of power and representation in this struggle can be counterbalanced by a powerful international solidarity movement with BDS at the forefront, holding Israeli policy makers to account, something the international governing community has repeatedly failed to do.
Similarly, creative civilian efforts such as the Free Gaza boats that broke the siege five times, the Gaza Freedom March, the Gaza Freedom Flotilla, and the many land convoys must never stop their siege-breaking, highlighting the inhumanity of keeping 1.5 million Gazans in an open-air prison.
Two years have now passed since Israel's gravest of genocidal acts that should have left people in no doubt of the brutal extent of Israel's plans for the Palestinians. The murderous navy assault on international activists aboard the Gaza Freedom Flotilla in the Mediterranean Sea magnified to the world the cheapness Israel has assigned to Palestinian life for so long. The world knows now, yet two years on nothing has changed for Palestinians.
The Goldstone Report came and went: despite its listing count after count of international law contraventions, Israeli "war crimes" and "possible crimes against humanity," the European Union, the United Nations, the Red Cross, and all major Human Rights Organizations have called for an end to the illegal, medieval siege, it carries on unabated.
On 11th November 2010 UNRWA head John Ging said, "There's been no material change for the people on the ground here in terms of their status, the aid dependency, the absence of any recovery or reconstruction, no economy…The easing, as it was described, has been nothing more than a political easing of the pressure on Israel and Egypt."
read more...
"Saya Lebih Sanggup Mati Daripada Difitnah" - Ahli Perniagaan Yang Dibelasah Polis
Posted: 28 Dec 2010 04:07 AM PST
L
ebih sanggup mati daripada difitnah" Chia Buang Hing sanggah tuduhan polis
"Lebih sanggup mati daripada difitnah," Chia Buang Hing tampil untuk menafikan tuduhan yang dilemparkan daripada polis terhadapnya, malah menegaskan bahawa beliau akan mempertahankan reputasi dirinya. Chia menafikan tuduhan bahawa beliau menyimpan dadah dan parang dalam kereta, malah tidak pernah menggelar dirinya sebagai "Datuk".
Dalam satu sidang media semalam, Chia Buang Hing berkata dirinya tidak terjebak dalam kegiatan jenayah atau perniagaan haram, sebaliknya sering melakukan kerja amal. Justeru itu, beliau amat tersinggung dengan "fitnah" bahawa dirinya menyimpan dadah dan parang dalam kereta.
Beliau menjelaskan bahawa dirinya hanya seorang peniaga membuat bingkai, tanpa latar belakang politik. Beliau memilih untuk mendedahkan pengalaman pahitnya ini kepada semua orang - dizalimi polis hanya kerana enggan menyogok rasuah berikutan cukai jalannya yang melewati tarikh luput lebih 20 hari.

"Bukankah polis seharusnya melindungi rakyat, menjaga keamanan masyarakat dan mengurangkan jenayah? Sebaliknya, (mereka pula) menzalimi saya, fitnah saya..." Chia menyambung, "Sehingga kini, polis masih memfitnah bahawa saya menyimpan dadah, membawa parang dan menyalahgunakan kad VIP dari istana. Mana dadahnya? Mana parangnya? Ini tuduhan yang bukan-bukan!"

Turut hadir dalam sidang media, ahli parlimen Segambut Lim Lip Eng berkata, OCPD Petaling Jaya Azizuddin pernah mengeluarkan kenyataan kepada media bahawa Chia Buang Hing ditahan di bawah Seksyen 12(2) Akta Dadah Berbahaya 1952 kerana dua gram dadah dan sebilah parang dijumpai dalam keretanya.

Bagaimanapun, dua orang anggota polis yang didakwa menyerang Chia telah dibebaskan semalam, dengan alasan bahawa mereka tidak akan melarikan diri kerana mereka adalah polis.

Gelaran "Datuk"

Berhubung gelaran "Datuk", Chia Buang Hing menjelaskan bahawa dirinya memperolehi kad VIP dari Istana Kelantan kerana sering terlibat dalam kerja amal. Beliau berkata, "Tak pernah saya menggelar diri saya 'Datuk' (dengan kad tersebut). Tak pernah juga saya sebut apa identiti saya. Saya tak pernah menggunakan kad ini. Cuma hari tu... ketika menyemak kad pengenalan saya, mereka (polis) menarik keluar kad (VIP) itu..."

Sebelum ini, Ketua Polis Selangor Hisan Hamzah berkata Chia Buang Hing mendakwa dirinya bergelar "Datuk". Malah, Hisan Hamzah berkata tindakan akan diambil ke atas Chia seandainya siasatan mendapati itu bukan gelaran "Datuk".

Chia Buang Hing menangis berkali-kali dalam sidang media yang diadakan bersama Lim Lip Eng, peguamnya, ibunya dan ibu mertuanya. Sebelum sidang media dimulakan, Chua memberitahu wartawan bahawa dirinya amat sedih setelah membaca kenyataan polis dalam media.

Chia menangis sejak awal pagi semalam, dan mula menulis sepucuk surat yang diibaratkan dirinya sebagai "surat wasiat". Beliau yang tidak fasih dalam bahasa Malaysia berkata, "Saya lebih sanggup terkorban. Saya lebih sanggup untuk mati daripada difitnah. Saya tidak akan membiarkan mereka berjaya (memfitnah saya). Kerana ia akan menjejaskan hidup saya, perniagaan saya, dan reputasi kuil saya."

Chia Buang Hing ialah pemilik tiga buah kedai pembuat bingkai, dan Pengerusi kepada Kuil Guan-Di di Kuala Lumpur-Selangor. -MR

Ulasan GB

Ketara nampaknya polis cuba mereka-reka cerita malah Ketua Polis Selangor Hisan Hamzah, telah berani mengugut Chia dengan berkata tindakan akan diambil ke atas Chia seandainya siasatan mendapati itu bukan gelaran "Datuk", sedangkan Chia menafikan pernah mendakwa dirinya Datuk. Ketua Polis yang mengugut rakyat sedemikian sepatutnya diheret ke muka pengadilan.

Seluruh rakyat melihat polis kini seperti sedang cuba melakukan penutupan dan pembelaan untuk menjustifikasikan pembelasahan yang dilakukan oleh polis-polis ke atas seorang warganegara Malaysia. Ini amat mendukacitakan. Ini akan merendahkan lagi imej dan kredibiliti polis di mata rakyat.

Bertambah hairan pula, mahkamah semalam telah menolak dua anggota polis yang terlibat membelasah Chia daripada direman. Seperti ada sandiwara yang berlaku di sebalik itu.

Dan kepada Chia, syabas dan tahniah, memang ayat sdra meyakinkan bahawa sdra dianiayai. Sdra rela mati daripada difitnah. GB memberikan tanda hormat.



Bot Karam Di Kuala Dungun, 3 Beranak Nyaris Maut
Posted: 28 Dec 2010 02:00 AM PST
B
ot karam, 3 beranak nyaris maut
KUALA DUNGUN - Tiga beranak yang juga nelayan berdepan saat getir dan nyaris maut dalam kejadian bot karam yang berlaku di muara Sungai Dungun lewat petang semalam.
Kejadian berlaku jam 6.30 petang membabitkan sebuah bot nelayan tempatan.
Ia dipercayai berlaku ketika tiga nelayan berkenaan yang menaiki sebuah bot pukat tunda dalam perjalanan pulang setelah keluar menangkap ikan sejak 25 Disember lalu.
Sebaik menghampiri jarak 200 meter dari muara, tiba-tiba tali kemudi bot terputus menyebabkan bot hilang kawalan sebelum dipukul ombak, lalu terlangkup.

Tiga mangsa dalam bot terbabit adalah Yaakob Oth-man, 54, dan dua anaknya, Nur Afzalizam, 26, serta Nur Asrul, 23, berasal dari Kampung Rhu Batil, Dungun.

Nur Afzalizam bagaimanapun berjaya diselamatkan sebuah bot fiber ketika berpaut pada tong air.

Nur Asrul dan Yaakob terpaksa meredah ombak besar untuk berenang ke tepian.

Yaakob bagaimanapun berjaya mendarat di Pantai Teluk Lipat, manakala Nur Asrul berhampiran sebuah sekolah Cina.

"Kejadian berlaku terlalu pantas. Sebaik bot terlingkup, saya cuba berpaut pada satu tong air manakala adik dan ayah masing-masing berusaha menyelamatkan diri.

"Dalam keadaan cemas, saya menguatkan semangat dan berserah kepada Tuhan. Beberapa ketika kemudian, datang sebuah bot fiber menyelamatkan saya," kata Nur Afzalizam ketika menceritakan detik cemas itu.

Menurutnya, kejadian itu menjadi satu detik hitam dalam hidupnya dan dia bersyukur kerana terselamat dalam kejadian yang hampir meragut nyawanya, termasuk bapa dan adiknya.

Menurutnya, sebelum kejadian, tali kemudi bot yang dinaikinya mengalami masalah lalu putus menyebabkan botnya hilang kawalan.

Dalam keadaan cemas itu katanya, dia gagal melakukan apa-apa kerana ombak besar terus menghempas bot dinaikinya menyebabkan ia terlingkup dalam air.

"Saya bersyukur kerana selamat. Sebaik sampai ke darat, saya difahamkan adik dan bapa juga berjaya menyelamatkan diri," katanya.

Ketiga-tiga mangsa dihantar ke Hospital Dungun untuk rawatan lanjut dan mereka dilaporkan stabil.

Sementara itu, Yaakob ketika ditemui berkata, dia hanya berpaut pada sekeping papan bot yang pecah dan mengerah keringat berenang ke tepi sebelum sampai ke Pantai Teluk Lipat.

Menceritakan detik cemas itu, katanya, sebaik bot karam, dia terperangkap di bawah bot yang terlangkup.

"Ombak besar menghempas bot menyebabkannya pecah. Bila pecah, baru saya berjaya keluar dari bawah bot yang terlingkup dan terus berenang menyelamatkan diri.

"Masa berenang ke darat saya panggil nama dua anak beberapa kali. Ketika itu, walaupun saya berusaha untuk menyelamatkan diri, namun saya tetap bimbangkan keselamatan mereka," katanya.

Bagaimanapun, menurutnya, setibanya di hospital, dia lega bila diberitahu keduanya berjaya diselamatkan.

Bapa kepada tujuh anak ini menjadi nelayan sejak berumur 16 tahun lagi dan kejadian ini kali pertama berlaku dalam hidupnya.


My old favourite lecturers (Professors)
Posted: 28 Dec 2010 01:58 AM PST
TQ Dr KKG and Dr AKN for Mummy Gyi Prof Dr Daw Myint Myint Khin's good photo.
Our mentor Mummy Lay Prof Dr Daw Myint Myint Aye. She was my best teacher I got in the Medical University.
Dr Daw Tin Tin Toe
What the Selangor Constitution said in the appointment of State Secretary?
Posted: 28 Dec 2010 01:48 AM PST
For those who cannot follow what I had written on the appointment of the new Selangor State Secretary, you can follow the two picture above. I have extracted page 28 and 29 from the Selangor Constitution (Undang-Undang Tubuh Kerajaan Selangor 1959) and it is stated very clear all the points that I put up in my statement.