---
Posted: 30 Dec 2010 10:50 AM PST
I just want to wrap up my 2010 with a short and simple story - about a ministry, Rocky's Bru and me. How promises were made but not kept and how chummy they were when your service was most sought.
Nope, I am not raking the past. Neither do I take it personal but I believe Rocky shares my sentiment that some people at the top are just a nauseating lot!
About a year ago, a high ranking official of this ministry called Rocky and me to discussed something. The discussion centered along strategies, blogging, how bloggers could help the government and the nation... bla... bla... bla...everything positive. It lasted for 90 minutes and a packet of clove cigarettes.
We finally agreed on the agenda and left after the officer said: "Jai, dont worry..." I was not. Months later, nothing happened and when I told Rocky about it, he was shocked and said: "Waaaa... nak kena mamat ni!" However, I understood they were having some problems, so I just shoved it behind my head.
But at the height of Rocky-Rais 'crisis' a few months ago, they came back to me, trying to make me an arbitrator just because I posted 'Rocky and Rais: Shake hands!' on my blog. I knew they did their best to bring Rocky to the minister or at least to his secretary-general but failed.
They called me around the clock and met me on several occasion in PJ, Bangsar (Big Dog can testify this) and Angkasapuri. I didnt want to interfere, honestly but as 'friends' whom I knew for such a long time, I reluctantly tried. Why? Because I know what kind of a man Rocky is - he stands by his principles and hates broken promises.
They didnt give up when I told them that it would not work. They kept on calling again and again, even from overseas, irrespective of the hour. And finally when I told them to stop, they did just that.
Recently, I called few of them to verify something. Unfortunately, non of them answered my calls or replied my SMSes. Even a senior officer whom I met two weeks ago (in a jovial mood) refused my calls and text messages. My college buddy at the MCMC also 'got to attend a whole day meeting' everyday.
So, thats what this people are made of. Come 2011, I will opt for killing more snakes!
GOODBYE 2010!
The best cookery books of the year
Posted: 30 Dec 2010 04:12 AM PST
Posted: 30 Dec 2010 08:54 AM PST
Supporting Arts Activities in Penang - Pesta Tarian Nasional on 16 Dec 2010.
二十三屆全檳舞蹈觀摩會 黃漢偉:舞者最高挑戰 身體語言展現文化
* 北馬
2010-11-15 19:14
*
■黃漢偉進行嗚鑼儀式,揭開全檳舞蹈觀摩會序幕。右起為鄭麗娟、楊泉及陳森才(左)。
(檳城15日訊)檳州藝術委員會主席黃漢偉指出,舞蹈要以身體語言,來展現文化的局勢及概念,這也是舞蹈工作者最高的挑戰。
他舉例,台灣雲門舞集的舞蹈獨特優美而被各國受邀演出,是政府雇養的全職表演團。名導演張藝謀也花了年餘綵排奧運舞蹈,使世界為之震憾。
"令人欣喜的是,E&O集團也於一個月前,在檳島北區建設了一個新的檳城表演藝術中心,未來文化藝術的舞台會逐漸擴大,表演者如今在小舞台表演,往後就可登上世界的舞台。"
黃漢偉週日在"第二十三屆全檳舞蹈觀摩會"致詞時表示,檳州非常支持舞蹈活動,未來也將繼續支持到底,他希望舞蹈活動從幼兒園開始帶動起來。
檳州舞蹈協會顧問暨工委會顧問楊泉博士表示,華族民間舞蹈經歷代藝術家加工提煉和創造,題材僕實無華、形式多樣、內容豐富及形象生動,形成了強烈的民族風韻。
楊泉:民族舞受衝擊
"在激情的時代,它具有鮮明現實主義品格,反映民眾對社會、歷史事件的關切。"
然而時代變了,社會的本質已經不同,如今面對傳統價值觀念與現代性思維的磨合與衝撞,現代人追求物質享受,鮮少參與有益身心的民族舞蹈活動。西方的文化傳播與現代勁歌熱舞的流入,使民族舞蹈文化受到很大衝擊。
"我們並不排斥當代舞,因為沒有民族風格的基礎,當代舞就感覺沒內容,只有從舞蹈員形體所表達的美感、為藝術而藝術的角度來觀賞。實際上,不少中國當代舞也廣泛吸收,運用中國傳統舞蹈和外來藝術素材進行創作和表演。"
他說,中華文明為我們奠定了深厚的文化基礎,本地多元文化有取之不盡的文化寶藏,怎樣適當的融入當代舞的積极因素,把民族舞蹈發展下去,才是我們舞蹈藝術工作者所要面對的挑戰。
該活動是由檳州政府藝術委員會主催,檳州舞蹈協會主辦,檳華堂文教組協辦。出席嘉賓包括工委會主席陳森才,及檳州舞蹈協會署理主席拿汀鄭麗娟。
童苑檳華成大贏家
8支幼兒園組舞蹈觀摩隊伍都實力相當,可愛逗趣,其中童苑幼兒園的《跳動的板畫》,及檳華幼稚園的《花季裡,樂悠悠》連奪了三大獎項;掃走金獎、服裝獎及創作獎,成為全場大贏家。
別看幼兒園小朋友年紀小小,除了舞起來可愛,還有板有眼,身上華麗的衣裳、佈景及道具,都可以媲美專業的表演。每支隊伍各出奇招,表演精彩絕倫,讓人目不暇給。
公開組共有5支隊伍參與角逐,恒毅中學C組也以《春的律動》奪下金獎及服裝大獎。另外,菩提校友會A組反映了當前社會的環保問題,以《綠》奪下了金獎和創作獎。
Counter
Data
.com
credit cards
Counter
Crosses Removed For Najib's Christmas Day Visit
Posted: 30 Dec 2010 08:32 AM PST
Reports have been surfacing that some 'paranoid' Catholic church officials have been told to make sure that crucifixes were removed and that no hymns were sung when the prime minister Datuk Seri Najib Tun Razak attended the Christmas tea party last weekend hosted by the Archbishop of Kuala Lumpur in order to protect his Islamic credentials. Apparently, the actions were done without Najib's knowledge as some would regard his visit to be detrimental to his political standing after the recent call by certain Islamic scholars on Najib not to attend non-Muslim celebrations.
Since becoming the Prime Minister, this would be his first Christian function where according to sources, some of the Prime Minister's aides had issued instructions to Tan Sri Murphy Pakiam, the Archbishop in order for the visit by Najib to be glitch-free. Among those mentioned were to have symbols like crucifixes removed, no singing of hymns and to not quote anything from the scriptures or say any prayers. According to the Christian Federation of Malaysia, the same set of 'rules' were also given out in previous Christmas events including one which was attended by the Yang Di-Pertuan Agong.
Posted: 30 Dec 2010 08:26 AM PST
KUALA LUMPUR: Opposition Leader Anwar Ibrahim today moved to stem the impact on his sodomy trial of US cables released by WikiLeaks claiming he had sex with a male aide in a honey trap set by enemies.
Anwar's lawyer Sankara Nair told AFP he will file a complaint with the court hearing Anwar's sodomy case over articles in the local media which could affect the former deputy premier's ongoing trial.
Most newspapers in the country carried the allegations on their front page with influential Malay daily Utusan running a headline stating: "Singapore spy agency verifies sodomy act".
"Clearly it's a case of sub-judice, it's hearsay and conjecture, intelligence reports are not based on facts generally, they are based on rumours and I have served in the security services before so I know that the last thing you do is to trust such a report," said Nair.
"The judge must call up the newspapers and ask them to explain why they wrote the piece and to show their proof. If they can't do this then they will be cited for contempt," he added.
"If this is not sinister then it is totally unethical reporting. I have advised my client to file a lawsuit against these papers as well."
The leaked US state department cables from November 2008 were given to Australia's Fairfax media group, which reported Sunday the Australian and Singapore intelligence agencies' assessment of Anwar's ongoing case.
"The Australians said that Singapore's intelligence services and (former prime minister) Lee Kuan Yew have told ONA (Office of National Assessments) in their exchanges that opposition leader Anwar 'did indeed commit the acts for which he is currently indicted'," the cable read.
"ONA assessed, and their Singapore counterparts concurred, 'it was a set-up job and he probably knew that, but walked into it anyway'," according to the cable.
Anwar, 63, has vehemently denied sodomising his aide, 25-year-old Mohamad Saiful Bukhari Azlan, claiming he was the victim of a political conspiracy.
He faces 20 years in prison if found guilty of sodomy, a serious crime in Muslim-dominated Malaysia.
Human Rights Watch has urged Malaysia to drop the charges against Anwar, condemning the case as a "charade of justice".
--------------------------------------------
KUALA LUMPUR: On his first day back in Parliament, independent Pasir Mas MP Ibrahim Ali told Opposition Leader Anwar Ibrahim not to cry conspiracy over WikiLeaks.
"I don't know if it is a trap or not... for me, what's important is that when we do something wrong, and when people take the opportunity to trap us, we cannot accuse others of conspiracy," the Perkasa president told reporters.
Read: Anwar acts to stem WikiLeak effect on sodomy case
According to Internet whistleblower WikiLeaks, a US department cable issued in November 2009 showed that Singapore officials believed that Anwar was guilty of his sodomy charge.
The revelation, which was contained in a message between the Singaporean intelligence and an Australian agency, said that Anwar "did indeed commit the acts for which he is currently indicted".
Reacting to the message, Anwar had accused the Malaysian police and their Special Branch division of contributing to the leak.
However, Ibrahim, who spent the last two months recovering from a heart bypass surgery, said that he was not surprised with Anwar's reaction.
He also advised the opposition leader to take action against WikiLeaks.
"I am not surprised at all (with Anwar). We have talked about him for many years, even during (former prime minister) Mahathir Mohamad's time, to the time where he was sacked as deputy prime minister," Ibrahim said.
"The best thing for him to do is to sue (WikiLeaks). I don't know (how to do so) from what point of the law, but that is the best way for him."
The firebrand MP also criticised the government for not taking action against controversial rapper Wee Meng Chee, or better known as Namewee.
by Patrick Lee
Posted: 30 Dec 2010 08:00 AM PST
IT'S TIME to say, "So long" to another incredible year almost gone by before welcoming a brand new one this weekend.
Thank you 2010 and to all of you - readers of Wheel Power - for making it possible.
Here's a look back at some of the most exciting and memorable moments of this column.
I started the year by writing about the first anniversary of the death of my
[Bergambar] Menakjubkan - Formasi Alam Tampak Seperti Buatan Manusia
Posted: 30 Dec 2010 09:44 AM PST
G
ambar-gambar di bawah ini nanti merupakan hasil karya seni yang ditemui di beberapa bahagaian dunia dan terbentuk dari fenomena alam semesta. Mulai dari ukiran berbentuk wajah hingga raksasa yang sedang terbaring di laut.
Menakjubkan, kerana ia seperti diukir manusia, sedangkan ia berlaku dengan proses alam dengan masa yang lama. Namun segala-galanya harus dirujukkan kembali kepada kekuasaan Allah Yang Maha Hebat kerana terciptanya sekalian yang ada adalah dengan kehendakNya juga.
FirmanNya: "Dia menciptakan apa yang dikehendaki-Nya" (Al Maa'idah / QS. 5:17)
1. Rainbow and kracked Fairy Chimney


Pemandangan ekstrim ini berada di Turki bahagian tengah. "Peri Ajaib" disebut-sebut yang membuat tempat indah ini. Bebatuan dan abu vulkanik membantu melindungi pembentukan batu indah ini. Dari "cerobong"-nya nampak pelangi, makin memanjakan mata yang melihatnya.


2. Dead Man – Sleeping Giant




Di seberang pantai Ireland, dekat pulau Blasket, terdapat pembentukan alam yang dikenal sebagai The Dead Man atau The Sleeping Giant. Ditambah dengan awan gelap, membuat pembentukan ini mirip raksasa yang sedang tidur di atas lautan.

3. Indian Head, Witch's Face, Building Blocks, Australian Heart



Kiri atas: Alam telah banyak menghasilkan karya seni yang indah dan menakjubkan tanpa bantuan teknologi manusia. Di Colorado, terdapat bebatuan merah yang berbentuk wajah kepala suku Indian

Kanan atas: pembentukan bebatuan yang terdapat di sebuah laguna pantai ini berbentuk seperti wajah seorang penyihir, jika dilihat dengan sudut tertentu.

Kiri bawah: Di Peru, terdapat pembentukan bebatuan yang terlihat seperti bangunan sejarah "Kota yang Hilang". Para arkeolog dan geolog telah membuktikan bahwasanya pembentukan indah ini bukanlah buatan tangan manusia, namun hasil karya seni alam.

Kanan bawah: pembentukan ini bisa dilihat di Ayers Rock, Aussie. pembentukannya berbentuk hati Uluru merupakan pembentukan bebatuan besar yang disakralkan oleh penduduk Aborigin.

4. Ancient Walls and Building Blocks



Di Skotland, terdapat pembentukan bebatuan yang terlihat seperti bangunan balok dan tembok buatan manusia. Angin dan cuacalah yang mengukir bebatuan tersebut selama jutaan tahun lamanya.

5. Giant's Causeway, The Old Man of the Mountain, Footprint, Stone Forest



Kiri atas dan kanan bawah: Bebatuan indah ini terdapat di Ireland Utara. Ini merupakan hasil pemadatan lava vulkanik yang berubah menjadi plato yang kokoh. Terbentuk sekitar 50 juta tahun yang lalu.

Kanan atas: Bebatuan berbentuk wajah manusia ini dapat ditemui di White Mountain, New Hampshire. Terbentuk oleh gletser sejak jutaan tahun yang lalu.

Kiri tengah: Dekat Gujarat, India, di sebuah kuil yang telah rubuh ditemukan pembentukan bebatuan ini. Teksturnya berbentuk seperti bekas jejak kaki manusia. pembentukan ini telah terbentuk selama ribuan tahun.

Kiri bawah: Gambar ini diambil dengan menggunakan satelit. pembentukan bebatuan ini terdapat di Varna, Bulgaria, dan bernama "Pobitite Kamani" yang berarti batu yang dipukulkan ke dalam tanah. pembentukan batu putih ini tercipta oleh fenomena alam yang menakjubkan pada 270 juta tahun yang lalu.

6. Moeraki Boulders




Di sepanjang pesisir pantai Koekohe, New Zealand, terdapat banyak batu besar seperti gambar di atas. Batu ini terbentuk sejak zaman Paleocene. Mineral dan kapur dari laut bergabung dan memadat selama jutaan tahun dan membentuk batuan indah ini, dengan diameter hingga 2 meter.

7. Troll



Pahatan alam ini terdapat di Nas, Pulau Icaria, Yunani. Nas merupakan tempat sakral dan di sana juga terdapat kuil Artemis, dewi rakyat Yunani. Bebatuan ini berbentuk seperti sebuah kumparan tali yang tersangkut di bebatuan.

8. Fairy Chimneys





Di Cappadocia, Turki, selama ribuan tahun bebatuan vulkanik membentuk rumah peri.

9. The Sleeping Ute



Gunung Sleeping Ute ini terdapat di New Mexico. Dalam kisah legenda & mitos, Ute merupakan dewa Perang yang membasmi para iblis. Selama pertempuran kakinya kemudian membentuk gunung dan lembah. Kemudian sang dewa terluka dan tertidur.

10. Underwater Arena



Ketika menyelam di Jepun, kita boleh melihat monumen Yonajuni. Monumen ini masih diperdebatkan apakah buatan manusia ataupun hasil pembentukan dari alam. pembentukan ini terdiri dari bebatuan yang membentuk sebuah arena.

11. Strange Natural Formations



Pola persegi pada bebatuan berlumut ini seperti buatan manusia. Polanya berbentuk seperti jaring ikan. Pola ini terbentuk oleh lumut hijau dan kuning selama ratusan tahun.

12. Natural Sphinx



Sphinx yang satu ini terdapat di Taman Nasional Hingol, Pakistan. Di sana terdapat habitat asli haiwan liar. Taman Nasional Hingol memiliki 4 ekosistem sekaligus: yaitu padang pasir, laut Arab, tanah datar yang terbuka dan juga gunung. Sphinx ini diukir oleh angin gurun selama jutaan tahun.


Siapa Yang "Sampai Hati" Sebenarnya? Ameng Atau A.Aida?
Posted: 30 Dec 2010 06:53 AM PST
M
ahkamah benarkan A Aida tuntut tunggakan nafkah dua anakGambar:
ARTIS Zaidah Awang (A Aida), bersama peguamnya, Norazmi Mohd Ariff hadir di Mahkamah Syariah Kuala Lumpur, hari ini bagi kes tuntutan nafkah anak-anak dari suaminya, bekas penyanyi Kumpulan Spring, Ameng (gambar kecil).
- Foto Yazit Razali
KUALA LUMPUR: Mahkamah Tinggi Syariah di sini, hari ini membenarkan permohonan produser dan dramatis 90-an, A Aida untuk menguatkuasakan perintah bagi menuntut tunggakkan nafkah dua anaknya berjumlah RM85,000 daripada bekas suaminya, vokalis kumpulan Spring, Ameng.
Aida dalam permohonan difailkan 21 Disember lalu mendakwa Ameng tidak pernah membayar nafkah itu yang ditetapkan mahkamah sebanyak RM1,000 sebulan sejak mereka bercerai pada 17 Dis 2003.




A.Aida Tuntut Nafkah Anak Daripada Ameng RM85,000

Produser dan dramatis 90-an, A. Aida memfailkan permohonan bagi menuntut tunggakan nafkah dua orang anak bernilai RM85,000 daripada bekas suaminya, Ameng yang merupakan vokalis kumpulan Spring.

A. Aida atau nama sebenarnya Zaida Awang, 40, mendakwa Ameng gagal menjelaskan nafkah anak selama 85 bulan, iaitu sejak mereka sah bercerai di Mahkamah Rendah Syariah di sini pada 17 Disember 2003.

Pasangan tersebut berkahwin pada 1994 di Terengganu.

Semasa bercerai, Ameng atau nama sebenarnya Wan Aminuddin Wan Ismail, 42, bersetuju untuk membayar RM1,000 sebulan sebagai nafkah anak, Wan Az Aleesa, 14, dan Wan Azevanatassha, 9, yang perlu dijelaskan pada minggu pertama setiap bulan.

Produser drama Halimah Jongang itu memfailkan permohonan tersebut pada 21 Disember lalu menerusi peguam-peguam syarie Nor Azmi Mohd Arif dan Normawaddah Ramli.

Kes disebut untuk kali pertama di Mahkamah Tinggi Syariah di sini pada Khamis.

Pada prosiding itu, Hakim Syarie Abdul Walid Abu Hassan bertanyakan mengapa permohonan itu lewat difailkan, iaitu telah melebihi tempoh enam tahun.

"Plaintif (Aida) cuba untuk memberi peluang kepada defendan (Ameng). Bagaimanapun, nafkah tidak pernah dimasukkan ke dalam akaunnya," kata Nor Azmi.

Abdul Walid kemudiannya bertanyakan kerja defendan (yang tidak dinyatakan pada dokumen) dan Nor Azmi memaklumkan Ameng adalah seorang artis.

Selepas meneliti dokumen yang berkaitan, Abdul Walid membenarkan permohonan Aida untuk mendapatkan perintah bagi memulakan prosiding tunjuk sebab terhadap Ameng mengenai kegagalannya membayar nafkah.

Prosiding kes tersebut akan berjalan di Mahkamah Rendah Syariah di sini dan tarikhnya akan dimaklumkan pada masa akan datang.

Aida yang mendirikan perkahwinan kali kedua dengan Ketua Bahagian Perhubungan Awam, Ibu Pejabat Polis Kontinjen (IPK) Kuala Lumpur, Asisten Superintendan Suffian Sulaiman hadir berseorangan di mahkamah.

"Saya dah banyak kali minta (nafkah anak) daripada Ameng, tapi dia suruh saya minta dengan lelaki lain," katanya kepada media di luar mahkamah.

Pada 1 November lalu, Ameng dihukum penjara dua bulan dan denda RM4,000 serta diletakkan di bawah pengawasan selama tiga tahun oleh Mahkamah Majistret di sini selepas didapati bersalah memasukkan ganja ke dalam badannya.

Dia semasa membela diri atas tuduhan itu mendakwa pertuduhan tersebut adalah konspirasi antara Aida dan Suffian untuk memalukan dirinya.

Ameng telah berkahwin lain pada 2004 dengan Sabariah Zakaria, 40, dan dikurniakan seorang anak, Wan Amar Haikal yang kini bersusia tiga tahun. -mstar


Ulasan GB

Di dalam ilmu psikologi, ada satu yang dinamakan prinsip "suggesti"
Minda bawah sedar kita akan menerima apa saja yang kita sebut.
Kalau dulu Ameng sentiasa melalak lagu SAMPAI HATI, maka ia kini benar-benar terjadi.
Dia kena nyanyi semula lagu itukalau dulu fantasi, kini realiti.

Dari sudut agama pula, Rasulullah bersabda:
"Kullu kalam addu'a, setiap perkataan itu adalah merupakan do'a"




Posted: 30 Dec 2010 06:22 AM PST
This posting includes an audio/video/photo media file: Download Now
Malaysia Wins Laser Beam Soccer Final
Posted: 30 Dec 2010 08:18 AM PST
MALAYSIA has declared Friday a public holiday to celebrate its victory over Indonesia in the final of the Asean Suzuki Cup - south-east Asia's premier football tournament.
Malaysia beat Indonesia 4-2 on aggregate in a final played over two legs, winning the cup on Wednesday for the first time.
Malaysian Prime Minister Najib Razak announced the holiday in a statement to the national news agency Bernama late on Wednesday, saying that the victory marked 'the greatest night in Malaysian football.'
He posted from his Twitter account: 'Well done, Malaysian Tigers! You played well as a team and have made your country very proud. Congratulations!'
----------------------------------------------
KUALA LUMPUR: Malaysia's sports minister Monday said he was upset at "unsporting" football fans who aimed laser beams at Indonesian players during an ASEAN Football Championships match which Malaysia won 3-0. Malaysian fans among the 100,000-strong crowd at the national stadium in Kuala Lumpur late Sunday reportedly aimed laser beams at Indonesian players, forcing the game to be halted after 53 minutes.
The Indonesian players walked off the pitch in protest, and organisers warned fans that the match would be called off if their behaviour continued, according to The Star newspaper.
The game resumed six minutes later and shortly after the restart, Indonesia conceded three goals.
"I am upset. I am not happy at all, it's very unsporting for Malaysian fans to do so," youth and sports minister Ahmad Shabery Cheek told AFP, promising there would not be a repeat of such incidents.
"We were worried about a clash between the fans so we have put in place measures to segregate them but using laser beams was rather a new thing to us," he said.
"I am not pleased at all. In fact I was embarrassed in front of my Indonesian guests," said the minister, who however hailed Malaysia's performance as a "big achievement".
Malaysia's victory in the first leg of the championships, formerly known as the Tiger Cup, puts them a step closer to their first Southeast Asian championship title.
Indonesia will host the return match on Wednesday.
Meanwhile furious Indonesians have flooded Twitter with accusations that Malaysia unfairly won a key regional football match after fans in Kuala Lumpur apparently distracted Indonesian players with laser beams.
At least four of the top 10 words and phrases most popularly used on the social network site were linked to tirades against Malaysia soon after the home team beat Indonesia 3-0 Sunday night in the first leg of the ASEAN Football Federation Cup final.
For nearly an hour, "Malaysia cheat laser" ranked No. 1 on Twitter's global "Trending Topics" chart. Other phrases used were "Use Laser," "Curang," which is Indonesian for "cheat," and "Support Garuda," a reference to the Indonesian squad.
The match was halted for five minutes shortly after halftime when Indonesia's goalkeeper and another player complained that bright green lights were directed at them from laser pens used by an unidentified few among the 85,000-strong crowd at the Bukit Jalil Stadium in Malaysia's largest city.
Officials then warned fans to stop using laser pointers.
All of Malaysia's goals came later between the 61st and 73rd minutes.
Many Malaysians were quick to defend their team, saying there were no beams shone on the field during those 12 minutes of goal scoring.
"None of the 3 goals had anything to do with (cheating). It had to do with" a weak Indonesian defense, Khairy Jamaluddin, a prominent Malaysian government politician and former deputy president of Malaysia's football association, wrote on Twitter.
Agencies
-----------------------------------------------
JAKARTA, INDONESIA (BNO NEWS) — The Indonesian Football Association (PSSI) on Monday said Malaysia's national team cheated during the first leg of the Asean Football Federation (AFF) Cup final on Sunday, the Jakarta Post reported.
Nurdin Halid, head of the PSSI, said a powder which causes itchiness and allergic reactions was discovered in front of Indonesia's goal net in the Bukit Jalil football stadium in Kuala Lumpur. The match was won by Malaysia by 3 goals to zero.
According to Halid, the suspicious powder affected Indonesian goalkeeper Markus Haris Maulana and other defensive players as it caused itchiness which had a negative effect in their performance during the first leg match.
In addition, the Indonesian team claimed that, during the match, Malaysian supporters were aiming laser beams at their eyes. The game was stopped after 53 minutes and the Indonesian team walked off the field in protest.
Stadium authorities called for measure and warned that the match could be suspended if that behavior continued. The game eventually resumed after five minutes and Malaysia then scored three goals in minutes 53, 71, and 68.
Indonesia has announced that it will file a formal protest with the Asean Football Federation as the team claims it was terrorized since they were in a bus heading towards the stadium.
It was Malaysia's first final in 14 years and first victory over Indonesia since 1979. The second leg is scheduled to take place in Jakarta on Wednesday.
-----------------------------------------
MIC wants national football coach K Rajagopal to be honoured with at least a Datukship.
Party president G Palanivel said Malaysian football has been on the rise since Rajagopal took charge of the under-23 side.
javascript:void(0)
The team won the SEA Games gold medal in Laos last December and yesterday clinched the AFF Suzuki cup for the first time.
"Before this, the country waited many years to get back Asean glory.
"We were in the doldrums all these years," said Palanivel.
"This man beat all the odds, he was focused and believed in himself and his team. Such dedication must be rewarded," he added.
The MIC president said Rajagopal built a winning team made up of players with varied skills which is much more difficult than coaching an individual sportsman.
"This is the first time Malaysia won the AFF championship since the biennial tournament was introduced in 1996," he added.
Indon Dan Bangla Di Malaysia Tumpang Gembira Malaysia Juara Piala AFF Suzuki
Posted: 30 Dec 2010 05:37 AM PST
W
arga asing tumpang gembira Malaysia julang Piala AFF Suzuki
KUALA LUMPUR -- Kejayaan skuad 'Harimau Malaya' menjulang Piala AFF Suzuki buat pertama kali dalam tempoh 14 tahun disanjung bukan saja oleh rakyat Malaysia tetapi juga warga asing yang mencari rezeki di negara ini.
Mereka termasuk rakyat Indonesia yang tetap berbangga sekalipun kemenangan Malaysia itu adalah ke atas negara sendiri yang menyaksikan pasukan 'Garuda' tewas menerusi agregat 2-4.
"Walaupun sedikit kecewa dengan kegagalan skuad Indonesia, saya ingin mengucapkan tahniah kepada 'Pak Raja' (jurulatih K. Rajagobal), pemain skuad Malaysia dan seluruh rakyat Malaysia atas kejayaan semalam," kata Buyong, warga Indonesia yang telah enam tahun berada di sini.


Dia yang bekerja sebagai tukang kasut berkata pasukan Malaysia kini semakin mantap dan mempunyai keupayaan tinggi."Dari dulu lagi memang saya meminati corak permainan Malaysia dan tidak pernah ketinggalan untuk menonton perlawanan yang membabitkan pasukan Malaysia," katanya.

Kegembiraan turut dinyatakan Ahmad Basheer, 36, dari Bangladesh yang bekerja sebagai pembantu kedai di sini.

"Saya ucapkan tahniah dan syabas kepada seluruh rakyat Malaysia," katanya. Sementara itu, rakyat Thailand yang hanya mahu dikenali sebagai Halimah berkata kejayaan skuad Malaysia harus dipuji kerana pasukan itu dibarisi anak tempatan sepenuhnya.

"Daripada jurulatih kepada barisan pemain, semuanya anak tempatan, memang wajar dipuji. Saya rasa teruja dengan corak permainan Malaysia walaupun tumpas tipis kepada Indonesia," katanya yang berniaga nasi lemak di sini.

Malaysia yang tewas 1-2 kepada Indonesia dalam perlawanan akhir kedua di Stadium Gelora Bung Karno, Jakarta malam tadi dinobatkan sebagai juara pertandingan Piala AFF Suzuki 2010 dengan kelebihan agregat 4-2.

Pencapaian terbaik skuad kebangsaan pada pertandingan itu sebelum ini ialah naib juara selepas tewas 0-1 kepada Thailand pada 1996. -- BERNAMA


Posted: 30 Dec 2010 04:18 AM PST
Our life is like one big jigsaw puzzle which is made up of many pieces and the pieces of this big jigsaw puzzle are no one else but the people whom we come across in our day to day life. There are different people in our lives who can be divided into three distinct categories namely – the centre pieces, the outline to the main picture pieces and the corner pieces.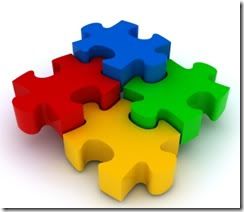 CENTER PIECES
The centre pieces are the people who are most important in our life like our parents, spouses, children, and close friends and such. They are the pieces which make the main objects of the picture and without whom there is no substance to the puzzle. They make up most of our lives and must never be hurt as without them our lives would be worthless. Do as much as you can to make these people happy or there would be no meaning to anything in your life if they are lost.
OUTLINE PIECES
The outline pieces are people who affect our day to day lives such as our colleagues, acquaintances, and teachers etc. who are extremely important as they help us in our development and add value to the main picture of life. These pieces are the ones who adds to the main substance of the puzzle and have to be respected and be given due importance for without them the picture is hollow. No one can help us in our development as much as these people and without them the picture can never be completed.
CORNER PIECES
Last but not the least are the corner pieces – the ones which merely complete the puzzle but are not the part of main picture by any means. These are the people whom we can do without but just as those pieces make the picture beautiful and complete, so do these people who just by being there adds beauty in our lives. Such people could be anyone – maybe the girl next door, maybe an acquaintance who would pass on a smile every time you meet or just an old servant who not only works but adds another dimension to the house. These people make our lives just a bit more beautiful and cheerful and their importance should never be ignored.
Always remember that the centre pieces are the most important pieces in the jigsaw puzzle and no matter how much you try to build up other blocks if you don't make these pieces the picture will not be made.
CLICK HERE for the rest of the article.
Have a pleasant evening!
Posted: 30 Dec 2010 04:17 AM PST
China Radio International, with support from the National Tourism Administration, has organised an online poll to pick the Top 10 Chinese Tourist Cities. More than five million votes were cast, and the winning cities were announced in early December. Below are some intros of the 10 destinations in none particular order…
Luoyang, Henan Province
Massive Boddhisatvas in the Longmen Grottoes. Image by
Ishai Bar
Luoyang lies in the west of Henan, crossing two banks of the middle reach of Yellow River and is one of China's Four Great Ancient Capitals. Its famous heritage sites include the Longmen Grottoes and the White Horse Temple. The city is also famous as a cultivation centre for peony, one of China's famous emblems.
There's more, read the full post »
Top 10 Chinese Tourist Cities from YeinJee's Asian Blog
Najib's special task force to help Indians resolve citizenship woes
Posted: 29 Dec 2010 11:50 PM PST
Umno 'rapist' in Cabinet: In the name of justice, form a public probe
Posted: 30 Dec 2010 03:39 AM PST
Written by  Mariam Mokhtar
I did not name him but others did. 'He' is Malaysia's Cabinet minister who allegedly raped his Indonesian maid 3 years ago. He is a lawyer by profession and obtained his PhD from King's College London.
In 2007 Malaysia nominated its Minister of Culture, Arts and Heritage to replace the outgoing Commonwealth secretary-general, Don McKinnon, whose term would have expired in March 2008.
This minister was a strong contender for the post having once served as Foreign Minister. There had never been a secretary–general from Asia before and a Malaysian 'victory' was imminent. Countries in the region – Singapore, Brunei and New Zealand, also supported Malaysia's bid.
Malaysia's High Commission in London where the Commonwealth secretariat is based was geared up to lobby support for its candidate. Visiting Commonwealth heads of state were ready to meet this man. As part of Malaysian's campaign, the candidate even planned a visit to London to rally support.
Then out of the blue, the nominee dropped his bombshell.
The strange thing was that hours earlier, he had been discussing the Malaysian campaign strategy with Foreign Minister Syed Hamid Albar at a Cabinet meeting.
The nominee's announcement to withdraw from the race apparently shocked the Cabinet and stunned the government.
So what happened in those crucial hours from the time he finished discussing his campaign, to the time he made his personal announcement? Who did this man speak to? More importantly, who had contacted him? What was discussed that 'persuaded' him to withdraw his candidacy?
The proper procedure would have been for the government to announce any changes in the Malaysian Commonwealth bid. But this man did not, or could not wait.
Why?
Was he given an ultimatum or was he told that that was the best solution for all?
The reasons he gave in his sudden announcement was that he had 'pressing duties to oversee celebrations of Malaysia's 50th year of independence'.
He said, "My responsibilities (for the Merdeka celebrations) are far more important and furthermore, it is already too late (to campaign). So it's better that I withdraw".
Noble words indeed but they only added to intense speculation that something had cropped up that was being swept under the carpet.
Wikileaks and other cyber whispers have edged us closer to the truth and finally, the last piece of the puzzle provides us with a clue and answers those questions that were asked in 2007.
This man was allegedly accused of rape. The Prime minister at the time, Abdullah Ahmad Badawi and his deputy, Najib Abdul Razak were privy to this distasteful revelation.
But true to fashion, they had to protect the 'good name' of Umno. And themselves.
The matter was serious enough and could have brought down a government, but no investigation was carried out to see if there was any truth in the allegation.
Perhaps, senior members of Umno already know that there are several rapists, murderers and psychopaths making up their ranks.
Justice for the rape victim was the last thing on the collective minds of these men. What mattered most was to protect Umno.
The leaders knew that under normal circumstances, the alleged rapist could have carried on with his job and play an important role in society, like nothing had happened. This is Malaysia, after all, where whitewashing is a favourite pastime.
The fact that this man had put his name up for nomination for the post of Commonwealth secretary-general complicated matters. The fact that Malaysia's bid was going to be successful did not help.
If this man was selected as Secretary-General of the Commonwealth that March 2008 he would have to be based in London.
If the girl who was raped managed to successfully press charges or if some stubborn journalist got wind of the story and unearthed the sordid details, this man's past and his crime, would have been exposed.
Scotland Yard or Interpol would have had to detain him and carry out investigations. The Commonwealth, Malaysia and Indonesia would have a diplomatic scandal of cataclysmic proportions. Our name would be "mud".
So Abdullah Badawi and Najib did the next best thing. They persuaded the candidate to withdraw his nomination and blame it on "personal matters". That way it would not tarnish the administration. They too, played their part and professed 'shock' at his 'sudden' announcement.
They must have told the alleged rapist that although they could easily protect him in Malaysia, their power and influence could not extend to the United Kingdom where the rule of law is adhered to.
But for Wikileaks and the cyberwhispers, all these rape allegations have blown out into the open.
This is the same minister who, in early 2010, warned Muslims to not immerse themselves in the Internet and told Malaysians that "….Twitter and Facebook are tools of the West that can erode Malaysian culture…"
No wonder he told us to be wary of the Internet. How ironic then that in the end it was the internet that brought about his downfall.
Keputusan MTUC: Petanda Rakyat Mula Tolak PKR?
Posted: 30 Dec 2010 04:30 AM PST
T
okoh PKR tewas dalam pemilihan MTUCGambar:
MOHD Khalid dijulang selepas diumumkan sebagai Presiden baru MTUC di Petaling Jaya, semalam.
-BH
Mohd Khalid Atan dipilih sebagai presiden Kongres Kesatuan Sekerja Malaysia (MTUC) setelah mengalahkan penyandang jawatan itu Syed Shahir Syed Mohamud.
Khalid mendapat 255 undi manakala bekas bosnya mendapat 213 undi.

Sementara regu Khalid, Abdul Halim Mansur juga memenangi kerusi setiausaha agung, mengalahkan regu Syed Shahir, Abdullah Sani Abdul Hamid dan J Solomon.

Abdul Halim mendapat 188 undi manakala Abdullah dan Solomon masing-masing 165 dan 117 undi. Sebanyak 479 dikira hari ini.

Kedua-dua Syed Shahir dan Abdullah Sani merupakan anggota PKR. Syed Shahir merupakan anggota majlis pimpinan pusat manakala Abdullah Sani merupakan anggota parlimen Kuala Langat.

Selepas menerajui MTUC selama dua penggal, Syed Shahir berdepan kritikan kerana membawa pengaruh pembangkang dalam MTUC, menyebabkan ia semakin dijauhi oleh kerajaan pusat. -mk



Syed Shahir dapat 213 undi gagal pertahan kerusi disandang 2004

PETALING JAYA: Syed Shahir Syed Mohamud gagal mempertahankan jawatan Presiden Kongres Kesatuan Sekerja Malaysia (MTUC) buat penggal ketiga apabila tewas kepada timbalannya, Mohd Khalid Atan dalam pertemuan satu lawan satu pada persidangan perwakilan MTUC yang berlangsung di Bangunan Peladang di sini, semalam.

Beliau yang menyandang jawatan itu sejak 2004 mendapat 213 undi manakala pencabarnya, Mohd Khalid yang buat pertama kali bertanding jawatan Presiden MTUC menerima 255 undi.

Mohd Khalid yang juga Setiausaha Agung Kesatuan Pekerja-Pekerja Perkayuan Malaysia menyandang jawatan Timbalan Presiden MTUC untuk tempoh sepenggal pada 2007 sebelum membuat keputusan bertanding kerusi nombor satu MTUC.

Bagi jawatan Setiausaha Agung MTUC yang menyaksikan cabaran tiga penjuru, Abdul Halim Mansor yang sebelum ini menyandang jawatan timbalan setiausaha agung selama 12 tahun menerima 188 undi menewaskan dua pencabarnya iaitu Ahli Parlimen Kuala Langat, Abdullah Sani Abdul Hamid (165) dan J Solomon (117).

Perebutan jawatan Timbalan Presiden MTUC yang turut menyaksikan persaingan tiga penjuru dimenangi oleh Mohd Jafar Abd Majid daripada Kesatuan Pekerja Telekomunikasi (NUTE) yang menerima 170 undi manakala dua lagi calon iaitu P Maniyam (157) dan Abdul Razak Md Hassan (140).

Persidangan selama dua hari bermula kelmarin dihadiri seramai 475 perwakilan daripada 119 kesatuan gabungan MTUC, antara lain turut menyaksikan hampir 80 peratus jawatan tertinggi MTUC dimenangi oleh kumpulan bekas setiausaha agung, G Rajasekaran.

Sementara itu, Mohd Khalid berkata, beliau akan memastikan kepemimpinan baru yang dipilih perwakilan semalam, akan terus berjuang membela nasib pekerja di negara ini.

"Jika sebelum ini wujud dua kumpulan dalam MTUC, selepas ini kita perlu bersatu-padu demi membela nasib pekerja dan saya akan terus membuat yang terbaik untuk MTUC serta menyelesaikan beberapa masalah pekerja yang tertangguh," katanya.

Dalam pada itu, Syed Shahir berkata, beliau tidak kecewa apabila gagal mempertahan jawatannya sebaliknya mahu kepemimpinan baru terus melaksanakan tanggungjawab mereka dengan baik.

"Saya menghormati keputusan perwakilan dan selama enam tahun memegang jawatan Presiden MTUC, saya beri sumbangan terbaik kepada pekerja di negara ini, sama ada mahu bertanding atau tidak pada masa hadapan, saya belum membuat sebarang keputusan," katanya.

Rajasekaran yang membuat keputusan untuk tidak lagi mempertahankan kerusi setiausaha agung selepas 17 tahun mendudukinya, berkata beliau sungguh gembira dengan keputusan semalam dan yakin kepemimpinan baru akan terus membela nasib pekerja di negara ini. -BH


Ulasan GB

PKR berpenyakit, tetapi tak menerima nasihat ahli-ahlinya. Umpama seorang tua yang sudah terlantar yang enggan mendengar nasihat anak-anaknya supaya berubat di hospital.

GB melihat trend sokongan yang menurun terhadap PKR di kalangan rakyat dan jangan sampai PKR menjadi liabiliti untuk Pakatan Rakyat di dalam perjuangan menegakkan kebenaran dan keadilan.

Mujur masih ada yang berani bersuara di dalam PKR - itu gerombolan anak muda yang menjadi harapan menggantikan pelekok-pelekok di dalam PKR yang perasan diri mereka bagus sangat.

GB dan rakyat marhaen bersama dengan gerombolan anak muda ini, bukan bersama pemimpin mereka yang penipu, angkuh dan sombong.

On sick leave, deadwood and low wages
Posted: 30 Dec 2010 03:18 AM PST
Source_MKini: On sick leave, deadwood and low wages
MEF claims that employers lost up to RM1 billion because Malaysian workers feign illness to get sick leave. If at all the MEF's so-called study is true then it shows that Malaysian employers are inept human resources managers to let so many employees get away with such a major misconduct. The law on dismissal is crystal clear – feigning illness to get sick leave is fraudulent misconduct and warrants dismissal.
Since MEF and employers have done nothing apart from claiming RM1 billion losses, then they have condoned such actions.
So either MEF's so-called study is not credible or Malaysian employers are hopeless human resources managers. No wonder we are stuck in this low-income trap.
[Video] Khairul Fahmi Wajar Diberi Penghargaan
Posted: 30 Dec 2010 03:00 AM PST
T
erima Kasih Khairul Fahmi Kerana Kembalikan Keseksian Bola Sepak Malaysia - Peminat
Persembahan cemerlang penjaga gawang Malaysia Khairul Fahmi Che Mat bukan sekadar mampu menarik peminat baru ke akaun Facebook beliau, malah menempatkannya di kedudukan kelima tertinggi di seluruh dunia bagi trend terkini rangkaian sosial Twitter.
Dalam tempoh sejam, penjaga gawang kelahiran Kelantan yang sebelum ini tidak begitu dikenali, meningkat secara mendadak ke tempat kelima, menumpaskan 'Support Timnas', yang menyokong pasukan bola sepak Indonesia.
Fahmi juga menjadi topik paling popular untuk Twitter di Indonesia.

Laman Facebook beliau mendapat hit sebanyak 57,000 daripada peminat, ketika artikel ini ditulis kurang daripada dua jam, berbanding tidak lebih daripada 50,000 peminat sebelum perlawanan bermula.

Khairul Fahmi, 21, berupaya menyelamatkan lebih daripada 10 percubaan mendebarkan oleh pasukan Indonesia yang menyerang secara agresif sejurus selepas wisel perlawanan dibunyikan.

"Terima kasih kerana mengembalikan 'keseksian' dalam bola sepak Malaysia," kata seorang peminat dalam laman bola sepak pemain itu.

Lima daripada 10 trend teratas Twitter seluruh dunia didominasi perlawanan bola sepak yang berlangsung selama 90 minit pada pertandingan akhir kedua Piala Suzuki AFF 2010 di Stadium Gelora Bung Karno.

Sebelum ini, Twitter juga menjadi platform kepada penyokong bola sepak Indonesia yang berang dan mendakwa Malaysia memenangi perlawanan akhir pertama di Kuala Lumpur secara tidak adil, manakala penyokong Malaysia lebih gemar menunjukkan sokongan dan kecintaan mereka menerusi Facebook.

Seorang lagi pemain cemerlang, Mohd Safee Mohd Sali, hampir mendapat hit 17,000 "Like" dalam Facebook dari 15,000 pada separuh masa perlawanan.

Mohd Safee yang menjaring gol pertama pada perlawanan akhir kedua, turut merangkul gelaran sebagai penjaring terbanyak dengan jumlah lima gol.

Apa yang paling menarik ialah pemain Manchester United iaitu Rio Ferdinand turut mengucapkan tahniah kepada skuad Harimau Malaya dalam akaun twitternya, @rioferdy5.

"Tahniah kepada Malaysia yang menewaskan Indonesia pada final Piala Suzuki. Saya pernah bermain menentang pasukan bawah 23 tahun Malaysia 18 bulan lepas. Memang satu pasukan yang bagus," katanya.

Dilaporkan bahawa penduduk Asia Tenggara merupakan pengguna terbesar Twitter dan Facebook dengan Indonesia mempunyai 15 juta 'tweeters', ketiga tertinggi selepas Amerika Syarikat dan Brazil, manakala rakyat Malaysia mempunyai 'friends' Facebook paling ramai dengan purata 230 setiap pengguna. - BERNAMA



Penjaring gol pasukan Malaysia benar-benar bermain bagus, Rabu (29/12/2010) malam ini. Berkali-kali ia berhasil menyelamatkan gawangnya dari serangan pemain-pemain Indonesia. Namanya pun langsung masuk ke dalam daftar trending topics Twitter.

"Khairul Fahmi" kini berada di peringkat keempat dari 10 daftar topik yang popular saat ini. Kebanyakan berisi sanjungan terutama dari pengguna Twitter dari Malaysia. Tak sedikit pengguna Twitter perempuan yang langsung menggilainya.

Dalam perlawanan kedua final AFF 2010 di Stadiun Utama Gelora Bung Karno (SUGBK), gawang Malaysia hanya kebolosan 2 gol. Saat pertandingan leg pertama gawangnya sama sekali tak kebolosan. Dengan demikian, agregat skor Indonesia-Malaysia 2-4 sehingga Piala AFF 2010 menjadi milik Malaysia untuk pertama kalinya. -kompas
This posting includes an audio/video/photo media file: Download Now
Struggle to stem 'brain drain' as talent departs
Posted: 30 Dec 2010 01:32 AM PST
Extracts from_MKini:Struggle to stem 'brain drain' as talent departs
When computer engineer Wan Jon Yew left Malaysia in 2005 for a job in Singapore, all he wanted was to work in the city state for a few years before going home. Now, he says, he will never return.
 With a family, a home and a car, he now plans to settle in Singapore for good – just one of the many Malaysians stampeding abroad every year in a worrying 'brain drain' the government is trying to reverse.
"I wouldn't consider going back to Malaysia, I won't look back. If I were ever going to leave Singapore, I would migrate to Australia," said the 28-year-old, who now has permanent resident status.
When computer engineer Wan Jon Yew left Malaysia in 2005 for a job in Singapore, all he wanted was to work in the city state for a few years before going home. Now, he says, he will never return.
"It's not about the money. I could have a better quality of life in Malaysia with my pay. I could have a semi-detached bungalow and have a maid there, but I would rather live in a government flat in Singapore."
Wan, who is ethnically Chinese, is one of some 700,000 Malaysians – most of them highly educated – who are currently working abroad in an exodus that government is struggling to reverse.
The 'brain drain' has a number of causes. Some have been lured by higher salaries, but others blame political and social gripes.
Many feel constrained by life in a country where progress on freedom of expression, the right to assembly and tackling corruption have been slow.
Government in December launched a 'Talent Corporation' with incentives to woo back these highly skilled workers, as well as foreign professionals, to live and work in his multi-ethnic country.
Malaysia, Southeast Asia's third-largest economy with a population of 28 million, has ambitions to transform itself into a developed nation by 2020, but a lack of human capital is a barrier to reaching that goal.
155-fold increase over 45 years
World Bank data cited by the Malaysian press shows that while globally the number of migrants rose 2.4 times between 1960 and 2005, Malaysia's diaspora registered a staggering 155-fold increase over the 45-year period.
"I'm not proud of being a Malaysian because I think the government doesn't treat me as a Malaysian.
"I would rather be a PR (permanent resident), a second-class citizen in a foreign country, than to be a citizen in my own country."
Wan said his wife, an IT analyst, renounced her citizenship in July this year, joining a queue of about 30 Malaysians lining up to do so on that day alone at the Malaysian embassy in Singapore.
Commentators are sceptical over whether the government's latest effort to reverse the 'brain drain' will be successful, warning it will be tough to persuade those in self-exile.
"Money does have a significant role but the most important factor, I think, is opportunity. Malaysia is too politicised and opportunities are not evenly available to everyone," political analyst Wan Saiful Wan Jan (right) told AFP.
In one example, he said, academicians are reluctant to work in local universities as they must sign a 'loyalty pledge' barring them from, among other things.
"In such an environment, obviously those with talents will find opportunity elsewhere," said the chief executive of think-tank the Institute for Democracy and Economic Affairs (Ideas).
Wan Saiful, who himself returned to Malaysia last year after living in Britain for 17 years, said the newly launched Talent Corporation will be "another expensive failure" if it does not tackle these structural problems.
'Brain gain' effort
Ethnic Chinese and Indian professionals who have left the country commonly say they felt a sense of marginalisation in Malaysia.
"When I went back to Malaysia, it was a culture shock in terms of politics," said Chee Yeoh, a stock analyst who migrated to Australia three years ago.
Yeoh was educated overseas from the age of 10 and returned in 1998 to take up a position with a bank, but felt like leaving again "almost immediately".
"I just didn't feel at home in Malaysia. I can't speak the Malay language – essentially I felt like an outsider even more," said the 35-year-old analyst, who took a pay cut to move to Australia.
PM has admitted the talent issues are "broad and complex", and will not set a target on how many Malaysians he hopes to lure back under the new programme.
The initiatives include a 'resident pass' which will give foreign skilled workers, and Malaysians who have given up their citizenship, the long-term right to live and work in the country.
But Fong Chan Onn (left), former human resources minister who was instrumental in previous 'brain gain' efforts, said the government must tackle the issue holistically.
"The government needs to rectify this sense of marginalisation. We also have to improve the mechanism so it can be more effective to ask these talents to come back," he said.
"We have a long way to go. It is better late than never."
- AFP
Posted: 30 Dec 2010 01:03 AM PST
I have read Zawana's "Kaw Leik Kyaung Thar" (College Student),  "Kaw Leik Gin" (Collegian = a member of a college but Jin in Burmese is a  "Top" or a spinning toy or a clever person) and  "Kaw Leik Jaboo" ( A person like a bed bug or flea in the College) during my teenage at the high school. Since then I used to like and long for  the University life like the charecters in RASU. In our Mdy Med U (IMM), our student life was boring and scarry like a Primary school student who has to scare a very very bad teacher and Head Master/mistress. No enjoyment, no excitement, no pleasure at all, so I continue to miss the RASU student life of the characters in those books….
Every week, we used to have exams. In every lecture, lecturers would ask questions about previous day lecturers, in every practicals we would be asked about the just finished lectures. We all were scolded incessantly every day.
At the ward rounds Consultants would ask about any disease, wherether we had learned or not. They will shout infront of the students, drs and patients even if our answers were correct but if not in proper order or according to the incidences in our country. So our heart were always heavy, depressed, scared all the time.
Source_KAY:နွစ္ ၉ ၀ ျပည့္ တကၠသိုုလ္ နန္း ေတးေရး -တကၠသိုလ္ဘုန္းႏိုင္ ေတးဆို – သန္းသန္းရွိန္


တကၠသိုလ္…..နန္း……ျမကၽြန္းပမာညီ ….ေအာင္နန္းျမိဳ႕ဆီ…ေဆာင္ခန္းျမိဳ႕ေ၀စီစီ….
ပညာတံခြန္…ေအာင္လံလႊင့္လို႔ …ၾကငွန္းျမင့္လို႔ ……..ေန……..သည္….
(၀ိဇၹာ ေလာက မူသစ္ေဆာက္တည္….အ၀ိဇၹာ ေမာဟ ျမဴညစ္ေပ်ာက္မည္…..
ျဗဟၼာစာရ ေလာကပါလ တရားေ၀စီ….ျငိမ္းခ်မ္းျပည့္၀ ခိုင္ျမဲတည္….)၂
(၀ိဇၹာေလာက မူသစ္ေဆာက္တည္….အ၀ိဇၹာ ေမာဟ ျမဴညစ္ေပ်ာက္မည္…..
ျဗဟၼာစာရ ေလာကပါလ တရားေ၀စီ….ျငိမ္းခ်မ္းျပည့္၀ ခိုင္ျမဲတည္….)၂
(ႏႊဲဖက္ရႊင္ၾကည္ ေရာင္စိုရႊင္လန္းသည္ ေညာင္ညိဳပင္စခန္းေျပာင္၀န္းရိပ္ လီလီ….
တိုု႕မ်ား ….ေတြ႕ၾကလို႔ ေမ့မရတာရွည္…. တကၠသိုလ္သည္ကြန္း…..ျမြက္ဆိုရည္ညြန္း ဥဒါန္းတြင္ ကမာၻတည္…)၂
(တို႔ျပည္ တို႔အမ်ဳိး တို႔ အက်ဳိး ဦးတည္….လူ႔ျပည္လူမ်ား လူသားဂုဏ္ရည္….လူသားဂုဏ္ရည္…
ေဆာင္ရြယ္ မူခ် ေမာင္မယ္ တူပ လြန္းၾကင္..ရႊင္ခဲ့သမွ် သီေရးဖြဲ႕စီ…….ေပ်ာ္ပါးေ၀့လည္ လြမ္းဖြယ္တလီ…
ၾကည္ႏူးဖြယ္ေကာင္းတဲ့ တို႔ေက်ာင္းတကၠသိုလ္ျပည္….တို႔ေက်ာင္းတကၠသိုလ္…ျပည္)၂
 ထပ္ကာ ဖြင့္ ရင္း.. ၾကည္နူး လြမ္းဆြတ္ ေန မိ သည္။
နွစ္ေဟာင္း ကုုန္ လိုု႕.. နွစ္သစ္ ကူး ေတာ့ မည္ မိုု႕..  အေတြးထဲ ေတးထား မိ တဲ့.. အေၾကာင္း ေတြ ကိုု.. နွစ္သစ္ ကိုု သယ္ မသြား ရ ေအာင္.. အျမန္ ေရးခ် မွ ျဖစ္ေတာ့ မည္။ 
ျပီးတဲ့..တန္ေဆာင္မုုန္း လဆုုပ္ ၁၀ ရက္ ေန႕ က.. အမ်ိဳးသား ေအာင္ပြဲ ေန႕ ၾကီး နဲ႕ အတူ.. ရန္ကုုန္ တကၠသိုုလ္ ၾကီး လည္း..နွစ္ ၉ ၀ တင္းတင္း ျပည့္ ခဲ့ ျပီ မိုု႕… တခုုခုု ေရးခ်င္ ေန ခဲ့ သည္။ ဒါေပမဲ့..မေရးျဖစ္ ခဲ့။ အဲဒီ ေလာက္ ခမ္းနား ၾကီးက်ယ္ တဲ့..သမိုုင္း အေဆာက္အဦ ၾကီး ကိုု.. မမွီ မကမ္း လက္  ကေလး နဲ႕ ..ခ်ီးပ ဖိုု႕ရာ.. မရဲတင္း ခဲ့ ေပ။ သိုု႕ေပ ေသာ္ လည္း..  ျမန္မာ ျပည္ တနံ တလ်ား မ်ားျပား လွ တဲ့..သူ႕ သားသမီး ..မ်ိဳးဆက္ ေတြ တိုုင္း ရဲ႕ ရင္ထဲ မွာ ေတာ့ …. နည္းသည္ မ်ား သည္.. နီးသည္ ေ၀း သည္… စိမ္း သည္ က်က္သည္ .. မဟူ..အတိတ္ေတြ ကိုုယ္စီ ကိုုယ္ငွ .. နဲ႕..  ဆက္သြယ္ ပိုု္င္ဆိုုင္ ေန မိ ၾက သည္ သာ။
ရန္ကုုန္ တကၠသိုုလ္ ၾကီး  ရယ္လိုု႕ စတင္ အမည္ သညာ တြင္ ခဲ့တဲ့..၁၉ ၂၀ က ေန ျပီး.. လူသံ သူသံ စာအံ သံ ေတြ တိတ္ဆိတ္ သြား ခဲ့ ရ တဲ့.. ၁၉ ၉ ၆ ခုု အတြင္း နွစ္ေပါင္း ၈၀ နီးပါး အတြင္း မွာ.. သူ႕ ရင္ေငြ႕ ကိုု ခိုုလွံဳ ခဲ့ ဘူး သူတိုုင္း..မေမ့နိုုင္ ..မေဖ်ာက္နိုုင္ ..တသသ ျဖစ္ရ ေလ ေအာင္ .. စြဲေဆာင္မူ ၾကီး လြန္းလွ တဲ့..  ေနရာ ဌါန ၾကီး က..  ဘာေတြ မ်ား လွပ ေန ခဲ့ လိုု႕ လည္း.. ဘာေတြ မ်ား ၾကီးျမတ္ ခမ္းနား ေနခဲ့ သလည္း.. ဆိုုတာ ကိုု.. ေနာင္ လာ ေနာက္သား ေတြ.. သိေစခ်င္ လွ ပါ သည္။ 
ဆရာၾကီး .. တကၠသိုုလ္ ဘုုန္းနိုုင္  က ေတာ့..  " တကၠသိုုလ္ နန္း "  ရယ္ လိုု႕ ေတာင္.. ခမ္းခမ္းနားနား တင္စား ဖြဲ႕ဆိုု သြား ခဲ့ ေလ သည္႔.. ရန္ကုုန္ တကၠသိုုလ္ ၾကီး ေပ။ 
ဒီ သီခ်င္း ေလး ကိုု.. ငယ္ငယ္ ကတည္း က .. ေရဒီယိုု မွာ ၾကားရ တိုုင္း.. တေန႕ ေန႕.. ဆယ္တန္းေအာင္ လိုု႕.. ရန္ကုုန္ တကၠသိုုလ္ ၾကီး ကိုု တက္ ရင္… ဆိုုတဲ့…  အာရံုု စိတ္ေစာ ေတြ နဲ႕..  အေတြး နန္းေတာ္ တိုုင္းျပည္  ၾကီး ထဲ မွာ.. ေပ်ာ္ရႊင္ ေမ ွ်ာ္လင့္ ခဲ့ ရ သည္ ေပါ့။  သီခ်င္း သံစဥ္ က.. မျမဴး ၾကြ လွ ေပမဲ့.. စာသား ေတြက.. နန္းေတာ္ တေဆာင္ လိုု… ခန္႕ထည္ ေသသပ္ လွ သည္။ အခုု..ဒီ သီခ်င္း ေလးကိုု.. မဇၹိမ မွာ.. ..ပံုုေလး ေတြ နွင့္ အေသအခ်ာ လုုပ္ထား တာေလး ကိုု.. သူငယ္ခ်င္း တေယာက္ ရဲ႕.. face book စာမ်က္ နွာမွာ ေတြ႕ ေတာ့.. ထပ္ကာ မျမင္ဖူး ခင္ ကတည္းက.. ေရာက္ေန ခဲ့ ရ တဲ့.. ရန္ကုုန္ တကၠသိုုလ္ ၾကီး ကေတာ့…  ညေနခင္း မိသားစုု ေရေနြး ၾကမ္း ၀ိုုင္း  ထဲ က.. .ဖခင္ ျဖစ္ သူ ရဲ႕.. အေတြ႕ အၾကံဳ လွဳပ္ရွားမူ ေတြ အျဖစ္ ..  ၊ ရုုပ္ရွင္ ေတြ..၀တၱဳ ေတြ ထဲက.. ရင္ခုုန္ ၾကည္နူးဖြယ္ တကၠသိုုလ္ ပံုုရိပ္ ေတြ ဇတ္လမ္း ေတြ. အျဖစ္.. ၊ ေရဒီယုုိ သီခ်င္း..ေခတ္ေပၚ သီခ်င္း ေတြ ထဲ မွာ စီးေမ်ာ လာတဲ့.. အနုုရသ သံစဥ္ စာသား ေတြ အျဖစ္.. သူတိုု႕ အားလံုုး အေပၚ လႊမ္းမိုုး ေနခဲ့ သည္။
ေနာက္ေတာ့ လည္း…… ~~~~ တကၠသီလာ ျမကၽြန္းသာဆီ.. အေျခခံ ပညာ ေအာင္ျမင္ ခဲ့ ၾက သည္. ~~~~ ဆိုု တဲ့.. ေရဒီယိုု သီခ်င္း ေလး နဲ႕ အတူ..  ကိုုယ္တိုုင္ ကိုုယ္က်… ျဖတ္သန္း ၾကံဳဆံုု ရင္ခုုန္ ခဲ့ ရ ေတာ့ သည္။
မေမ့ နိုုင္ တဲ့..အတိတ္ ေတြ ဆိုုတာ ထက္.. မေမ့ ေကာင္း တဲ့ သမိုုင္း ေတြ အတြက္..ဒီ ေနရာ ဒီ ဌါန ၾကီးကိုု.. သက္ေတာ္ ရာေက်ာ္ ရွည္ေစ လိုု လွ ပါသည္။ 
ဒီ ျမကၽြန္းညိဳညိဳ  ၾကီး ကိုု   ဘယ္လိုု အေၾကာင္း နဲ႕ မွ ကြယ္ေပ်ာက္ မသြား ေစခ်င္ ပါ။ ဘယ္လိုု အခြင့္ အာဏာ နဲ႕ မွ မဖယ္ရွား ျပစ္ ေစ လိုု ပါ..။  တခ်ိန္ ခ်ိန္ မွာ.. ျပန္လည္ ရွင္သန္ နိုုးထ လာ အံုုး မယ္ လိုု႕.. ယံုု ၾကည္ 
ေမ ွ်ာ္လင့္ ေန မိ သည္။ ေကာင္းကင္ ျပာျပာ ၾကီး ေအာက္ မွာ.. စိန္ပန္း နဲ႕ ကံ့ေကာ္ ေတြ .. ပြင့္ ရ အံုုး မည္။.. ကန္ေရျပင္..အဓိပတိ လမ္း ၾကီး လည္း.. ညီညာ ျပန္႕ျပဴး ရ ေပ အံုုး မည္။ သစ္ပုုတ္ ပင္ ၾကီး က လည္း .. . အေမအိုု ရဲ႕ အျပံဳး မ်ိဳး နဲ႕..  ဘ၀ ဒဏ္ ကိုု ၾကံ႕ ၾကံ႕ ခံ.. ရင္း.. ရိပ္မိုုး ေစာင့္စား ေနလ်က္ ..။ 
ရန္ကုုန္ တကၠသိုုလ္ ၾကီး ရဲ႕   ရာျပည့္ ပြဲ ၾကီးကိုု..သမိုုင္း အမွန္.. ေတြ နဲ႕.. ေပ်ာ္ရႊင္စြာ ဆင္နႊဲ နိုုင္ပါ ရ ပါေစ လိုု႕.. ရည္စူး ေမ ွ်ာ္လင့္ ရင္း.. နွစ္ ၉ ၀ ျပည့္ တကၠသိုုလ္ နန္း ၾကီး .. အတြက္..
Related Articles