---
Nuke plants: It's outrageous, says Santiago
Posted: 19 Dec 2010 05:37 PM PST
Pluralisme: Nasionalisme juga terpesong dari Islam
Posted: 19 Dec 2010 11:11 PM PST
Gamuda-MMC may bag MRT tunnelling works project
Posted: 19 Dec 2010 05:02 PM PST
Najib plumps for Penang despite political differences
Posted: 20 Dec 2010 02:36 AM PST
10k fewer university places by 2012
Posted: 20 Dec 2010 06:18 AM PST
Posted: 20 Dec 2010 09:59 AM PST
Meanwhile, we have exclusive pictures of Sarawak Chief Minister, Taib Mahmud's,
new young bride
.  Kuching has been aflame with interest and amusement at the leaked information that the 74 year old has found himself a second wife who is still in her 20s.
However, the government has refused to issue official confirmation of the wedding ceremony that was celebrated at the weekend in the Chief Minister's vast mansion (the financing of which remains a mystery, like the rest of his properties).  Even senior Government Ministers are scouring the web for details of the new "Thief Lady", who has yet even to be announced by name. 
In desperation calls have been made to Sarawak Report and so we feel honoured to oblige.
Sarawak's wealth around her neck
Sarawakians will not fail to notice that several thousand hectares of irreplaceable jungle must have been felled and turned to oil palm to adorn this lady's neck.
One top London jeweller today gave the opinion that the rubies in her diamond tiara, necklace, ring and broach are "likely to be fake glass".  His reason was that if they were genuine cabochon rubies, like they appear to be, then they would be "priceless at such a size as that".  When pressed the jeweller hazarded that they would be worth at least RM150 million.
Since the Chief Minister has yet to release details about his bride we will leave Sarawakians to decide amongst themselves whether the Chief Minister has adorned his new wife in glass or cabochon ruby.
Christmas is a time for sharing
As they depart for their Christmas honeymoon, doubtless utilising one of the Hornbill jets funded by Sarawak's hard-pressed taxpayers, we hope the happy couple spare a thought for the many hungry children in the longhouses who are hoping for a nice present this year.
However, times are hard because more and more land has been snatched away from these communities by the Chief Minister's BN government, so their parents will have already told them not to expect too much.
As ever, these parents will have to remind their children that the Chief Minister's favourite advice to the rural folks is that they "must learn to wait".  Apparently, Taib is promising that at some stage he will begin to share his wealth with the people he took it from! - By: Haris Ibrahim
Posted: 20 Dec 2010 09:30 AM PST
yes again and again. when will it ever stop? sadly, it won't i guess.
this time 27 people were killed. that's a lot, mind you. A LOT! 27 lives all gone… just like that. whatever happened, authorities have not found out yet but they speculated either the driver was speeding or the brake failed. it could have been both too of course – the driver was speeding and when want to stop, step on the brake but find the brake not working.
the bus in this instance was a tour bus returning from a trip to cameron highlands. i was just at cameron highlands last week and traveled to and fro on a bus too – penang to cameron and cameron to KL.  both trip seemed quite smooth enough but i notice that the penang to cameron trip, at one stage, the bus was traveling at a very slow speed.  many cars overtook the bus. i was surprised, thinking usually bus drivers will speed. my friend later told me that of course better for the bus driver to drive slow than speed especially at corners.
well i travel by express bus most of the time when i'm going out-station and i guess the risk is there but i try to minimise the risk by taking only the aeroline bus – a reliable company which i know has high standards for its drivers and the buses.
coming back to the accident, well i guess finger-pointing will start again and the talk of enforcement this and that will arise.  i really don't know what is the solution to end… er… no, not end of course… i mean to make sure that accidents like this won't happen so frequent.  i just feel very sad for the victims and their families. imagine they were out for holiday and this unfortunate accident had to happen to them.  so i guess now i can only pray for the soul of the victims, for their families for the strength to go through this AND that our 1malaysia bolehland can somehow or other boleh solve this frequent bus accidents mishaps.
Oh so Manja* at Holiday Villa, Subang
Posted: 20 Dec 2010 09:13 AM PST
*pamper
If my rusty memory doesn't fail me, the first time I set my foot at Holiday Villa Hotel & Suites, Subang was in 2005, when I sat for the aptitude exam to qualify for a job interview at Maersk Malaysia. I passed with flying colors and landed on an executive job at the world largest shipping company. It was my first job and it was a long time ago, I have almost forgotten that the hotel is very beautiful!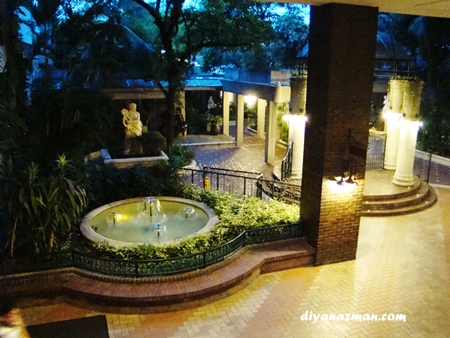 One of the many beautiful areas in the hotel…
The pool side dinner party!
Last week Azman and I was invited by the prestigious Holiday Villa for a dinner at the lovely pool side exclusively with 13 other Advertlets bloggers. Should I warn you that Holiday Villa's theme is "Let Us Manja You!", because we were all manja-ed spoilt to the bones! *pengsan*
It was such a nice dinner! They have turned the pool side area into such a cosy dinner party place with an elaborate buffet set that could pass for a Ramadan buffet just for the 15 of us! That is MANJA no. 1!  You know I can be quite an oink oink when it comes to eating, check out these mouth watering delicacies:-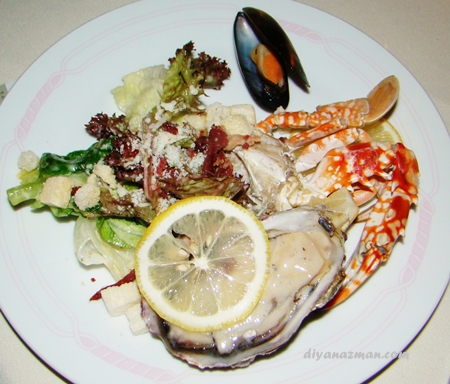 my appetizer – fresh and delicious! The Poetic Salad!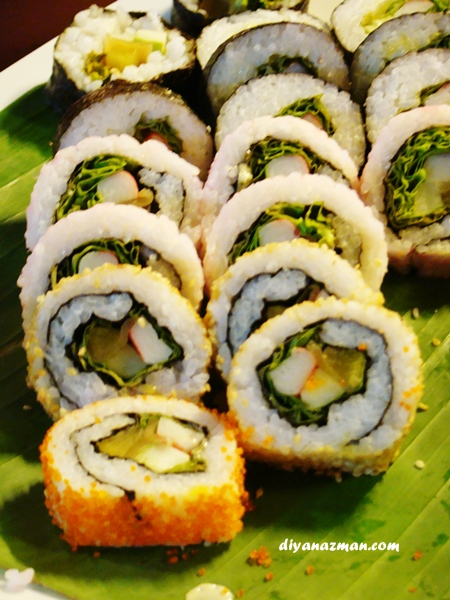 Azman's favorites are from the Japanese kitchen, they had all sorts of sushi, hand rolls and tempura…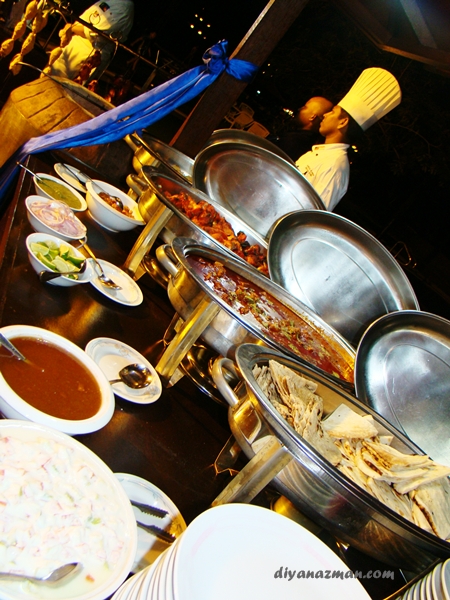 The tandoori clay oven… brings out the Indian in me!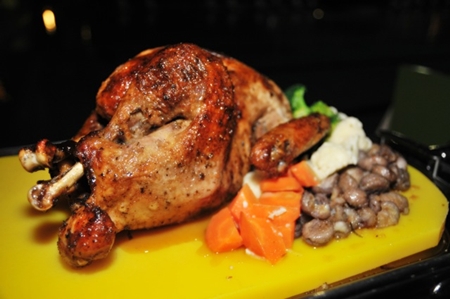 pic by WalauWei!
Since it's Christmas time – Roast turkey is a must! I had the thigh with cranberry sauce and chestnut.. heavenly! By the way, the hotel is selling whole turkeys for Christmas at RM55 per kg and inclusive of delivery. You guys celebrating Xmas must not miss this especially those who are not confident with your cooking  skills! ops! hehe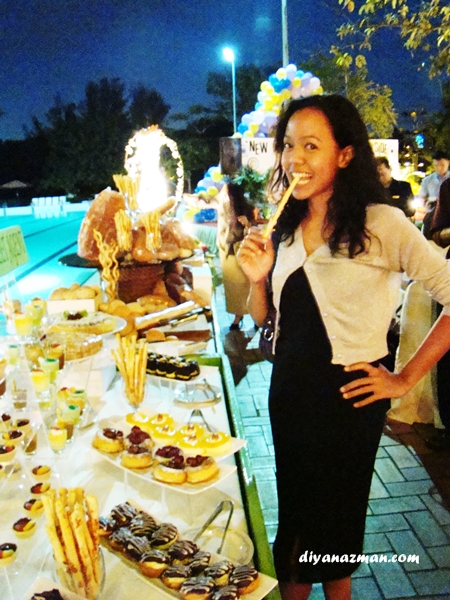 Check out the lavish dessert spread! Sinful! Very sinful! But why the heck did my body looked like some distorted balang kuih raya?? Damn! Hahaha!
I am afraid I cant upload all the pics of the fantastic food that they had for us. Because you, my lovely blog reader will definitely turned into hungry monster and I dont wanna be held responsible for that! If you wanna manja your tummy like what we had, we guys just have to re-plan your New Year Eve Party and head here to Holiday Villa because they are having a New Year Eve Carnival BBQ Dinner on the 31st Dec 2010.  They will be having fireworks and even the ever green band Heavy Machine will be performing! For only RM111++ per pax, you get to eat your heart out, hang out with the pool with the band and be very-very manja.. I loike! hehe
Anyway, I think are definately going there because of the great ambiance, family-friendly settings and owh… have I told you about my Manja no.2???
See this guy over here? He was in charge of the Carvery Station. If you know me, the most-of-the-time-very-drama-person; had really wanted one thing that they were not supposed to serve to the diners – grilled brinjals and bell peppers.
But the thing is with Diyana the lucky biyatch -  she probably answered – ADA AKU KISAH?  NO! I didnt say that, haha, I said can I have these grilled vegetables please  and with much respect this guy in the picture said "They were for decorations only but I will sliced them nicely for you!"
Mengada giler aku kan? Rasa nak tampar tak??? Kalau kat tempat lain aku dah kena keji-kejian kot but at Holiday Villa, I got so MANJA they do everything I say! hehhe!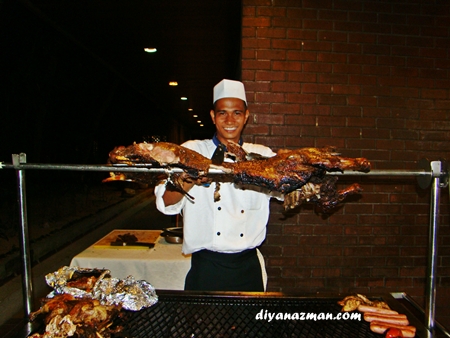 Mamat ni bersabar je dapat customer macam aku! haha!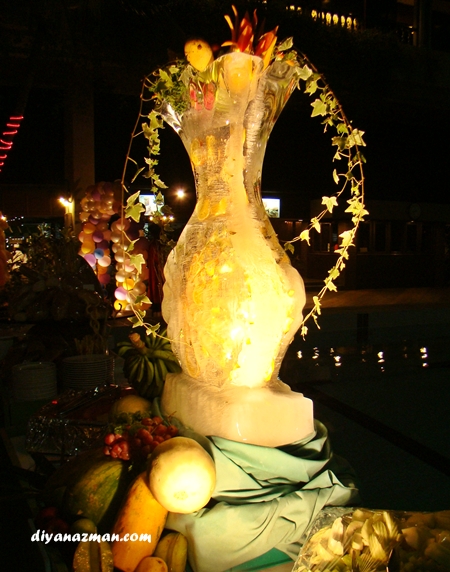 The tutty fruity ice sculpture!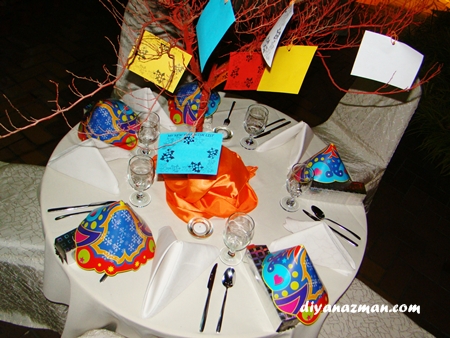 The party-tastic table setting! This is rally nice, it reminds me of my friend Farah N who has been scouting for a place for her son Irfan's birthday party and ended up in one of the hotels in the city. Farah N, if you are reading this, Irfan's next birthday – definitely Holiday Villa's pool side! It's so fun here, there's the pool and they even have a children's area for the lil kiddies…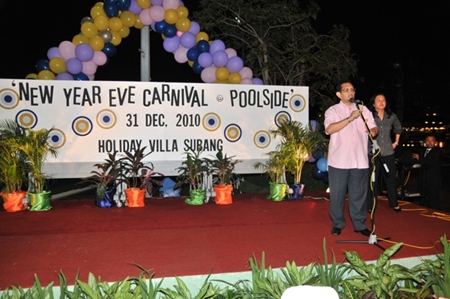 Encik Azhar Mohammad, General Manager giving his speech
Oh wait, back to the drama queen yang dalam banyak-banyak makanan nak jugak makan sayur hiasan tu… Her drama-ness didnt end there! The management and staff of Holiday Villa, living up to their motto, manja-ed us once again with lucky draw prizes. They had two consolations, and two grand prizes. I am sure you all know what was the most MANJA of all the bloggers?
hahahah!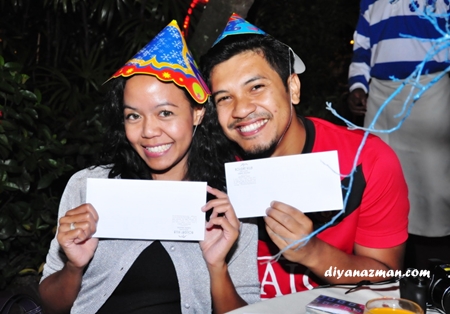 Hampeh tul pompuan tu! Dah la makan sayur hiasan pastu menang dua grand prize lak tuh! Hahahaha!
THANKS HOLIDAY VILLA! I look forward to going to your newly renovated executive suite for out anniversary! And see you guys there on the new year eve! For more info – go here!
Najib plumps for Penang despite political differences: Najib has no choice la
Posted: 20 Dec 2010 08:41 AM PST
December 20, 2010
The prime minister said it was important to draw on common strengths rather than trying to split the nation. — file pic

GEORGE TOWN, Dec 20 — The Najib administration is going ahead with 10 infrastructure projects in Penang in what the prime minister called encouraging "economic growth in the national interest", despite being political foes with the state's Pakatan Rakyat (PR) government.
Prime Minister Datuk Seri Najib Razak broke the ground for the Bayan Lepas International Airport here, where he said Penang had many unique advantages which positioned the state well to become a hub for the northern corridor and the growth triangle comprising Indonesia, Malaysia and Thailand.
Also present at the ceremony was Penang Chief Minister Lim Guan Eng.
Najib used a major gathering of Chinese editors here to push forward his economic agenda and inclusiveness where he promoted moderation for a "rational, secure and equitable world".
There is mounting speculation that Najib will call for snap polls next year, but government officials say the prime minister wants to reap results from his economic reforms before seeking his own mandate.
It is also understood that the country's ethnic Chinese agree there is better direction in Malaysia's economy although most are not in favour of Najib's Umno, the dominant party in the ruling Barisan Nasional (BN) federal government.
Najib noted that several development strategies designed to stimulate the state's economy and provide jobs were driving the federal government towards that goal.
"These initiatives will not only facilitate economic activities but also support our nation's objective to increase tourism revenue from the RM53 billion in 2009 to RM168 billion by 2020," he said at the ground-breaking ceremony.
The prime minister said 10 infrastructure projects had been identified for implementation, and they included the expansion of the airport, Penang Port, and the Penang Bridge; construction of the second bridge; and the creation of a multimedia super corridor in the state.
"For example, Penang already offers the highest economic density and the shortest distance to market for a city in the growth triangle," he said.
The total development of the airport expansion project, targeted to be completed by 2012, will cost RM250 million and is provided for under the RM60 billion fiscal stimulus package announced by the federal government last year.
According to Najib, the project was yet another federal government initiative to enhance facilities and services as Penang was a catalyst for growth of the tourism industry.
From the commercial perspective, airports enjoyed a competitive advantage and a captive market and, today, the modern airport offered much more than just a place to catch a flight, he explained.
He said that following the example of successful airline hubs around the world, Malaysia envisioned its airports as a platform to drive commercial business.
In today's interconnected world, the abilities to offer high-quality, reliable air travel services and facilities served as a catalyst to attract trade and investment into any country, he said, adding that this directly supported employment and wealth generation which in turn would help Malaysia's drive to become a high-income nation.
Najib said the Penang international airport had seen encouraging traffic growth, receiving more than 3.4 million passengers this year up to September, up by 30.5 per cent from the corresponding period last year.
"As such, I am sure the expansion of the airport will enable Penang to achieve greater economic growth," he said.
The prime minister later said that Malaysians should draw on common strengths and not try to divide the nation.
He said this was in line towards becoming a truly successful 21st century nation, which was a dream founded on strong footing that could be attained if everyone worked together.
"We should not be doing things to divide the nation. If we divide this nation, we would all be losers," he said when opening the 43rd International Convention of the World Chinese Language Press Institute, also here today.
Najib said the Chinese media had enormous reach and influence both in China and in the many Chinese-language communities around the world, including Malaysia.
"This means Chinese writers can potentially influence nearly one-fifth of the total population on earth. This is truly staggering," he said.
Najib proposed three roles for the media community — as a promoter of good values especially moderation, as a watch tower for change, and as catalyst for development.
"The global movement of the moderates can marginalise the extremists. With collective determination, we can build a more rational, secure and equitable world," he said.
He said by keeping watch in a steady and resolute manner, the media could hold governments, companies, communities and individuals to account.
As a catalyst for development, he gave as an example Malaysia, where the government introduced programmes to accelerate economic growth through the New Economic Model (NEM) and the Economic Transformation Programme (ETP).
"This is not just a plan, there is actually a road map in very specific terms," said Najib, adding that there were 18 ETPs on the ground and many more in the future.
About 200 delegates from 100 media organisations all over the world are taking part in the two-day convention at the Bayview Georgetown Hotel. This is the fifth time that the convention is held in Malaysia.
[Bergambar] Alangkan Binatang Sangat Sayang Anaknya...
Posted: 20 Dec 2010 08:55 AM PST
N
aluri kasih sayang di antara ibu dan anak tidak dapat dipisahkan.
Kalau kita melihat kesemua foto di bawah ini, lalu apa yang terlintas di benak kita semua? Binatang yang hanya dibekali naluri tanpa akal fikiran masih mampu melakukannya, lalu bagaimana dengan manusia?
Bagaimana adanya kisah seorang ibu bergelar manusia tergamak membuang janin bayi yang dikandungnya dengan alasan mendatangkan aib baginya, bagaimana boleh ada seorang ibu yang tega menganiaya anaknya. Dosa perzinaan ditambahi dengan dosa pembunuhan. Semoga kita terhindar dari hal buruk seperti itu dan kembali hidup dalam kasih sayang.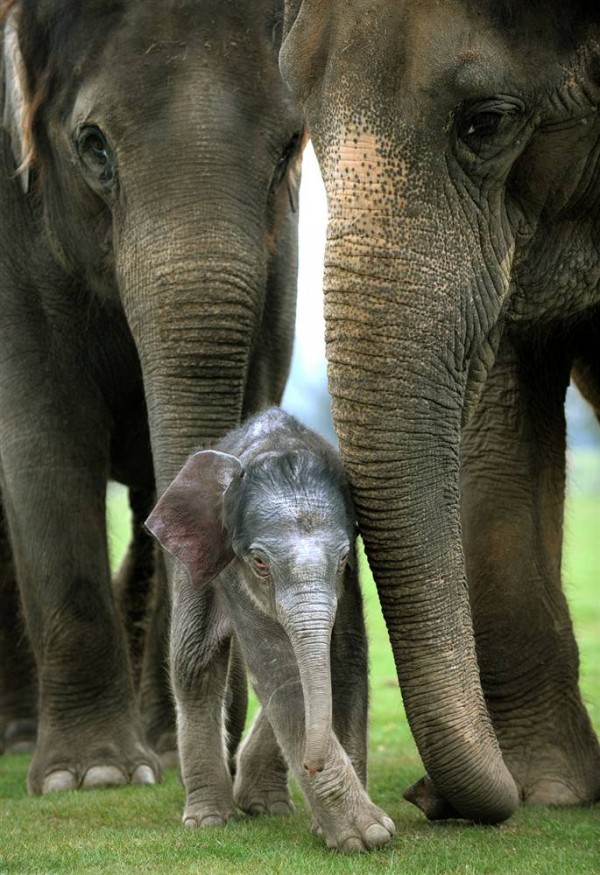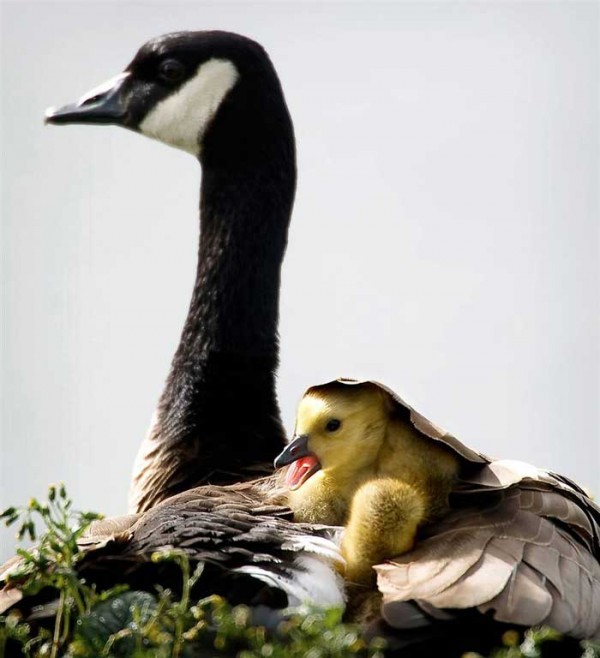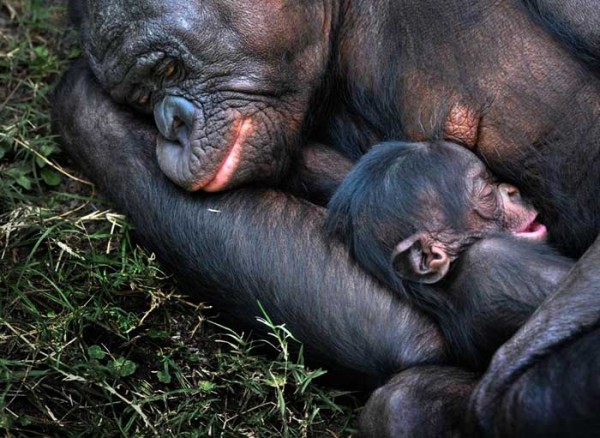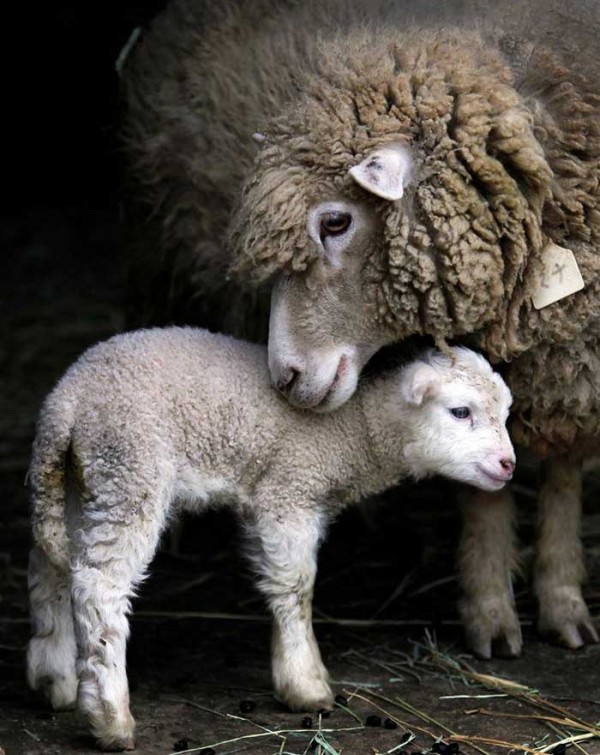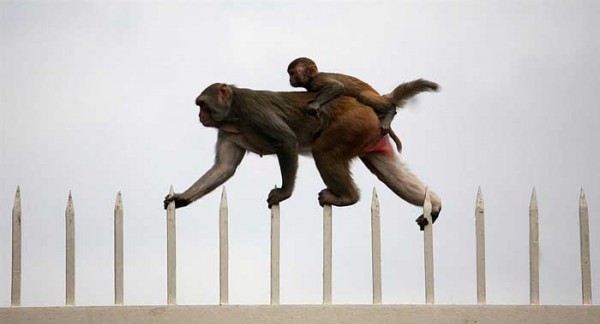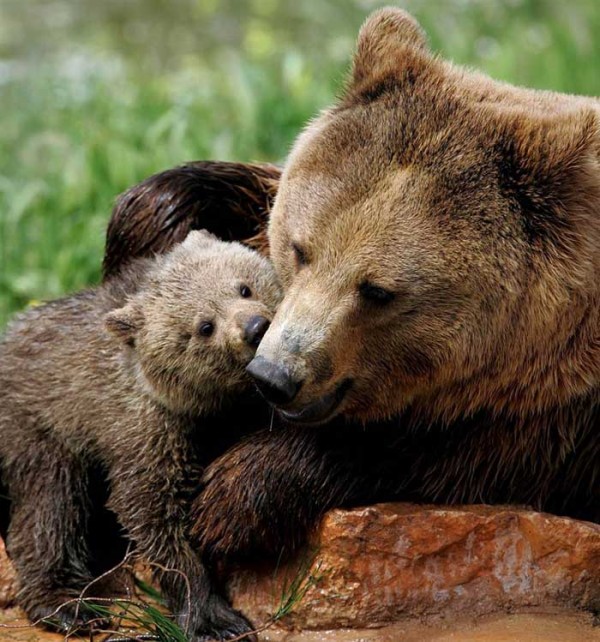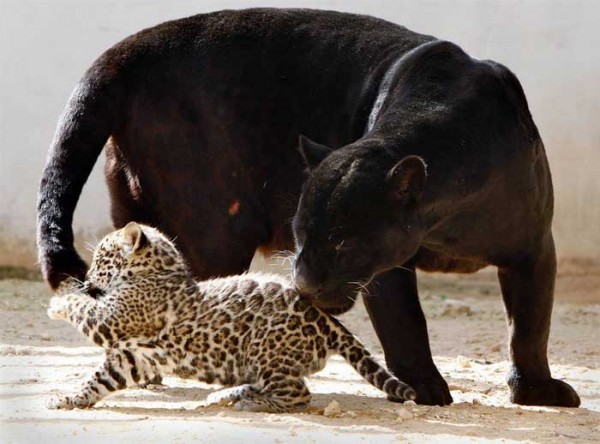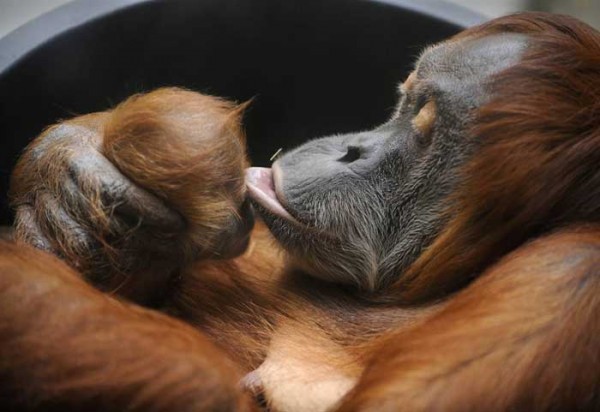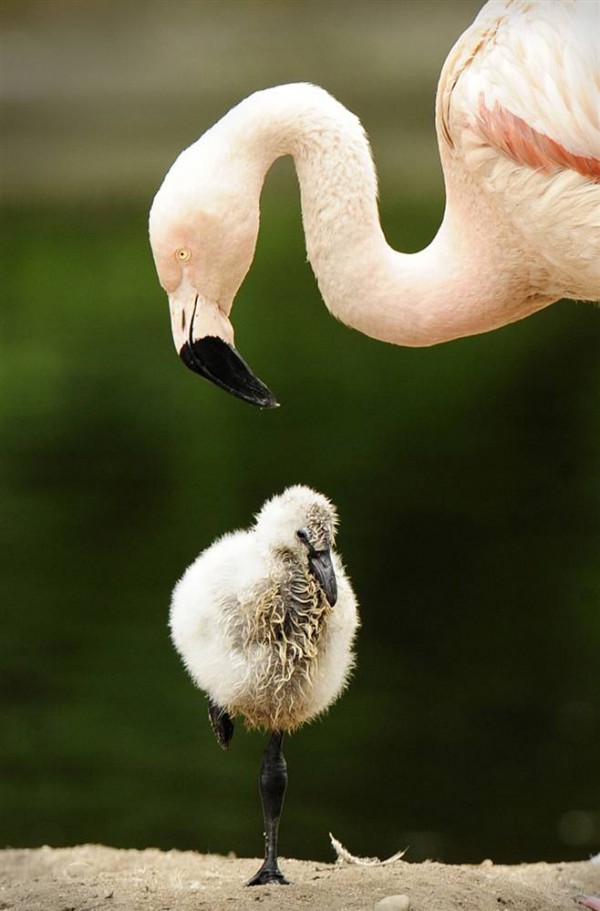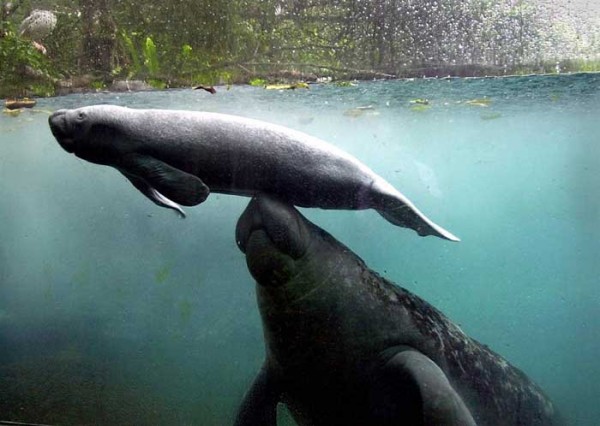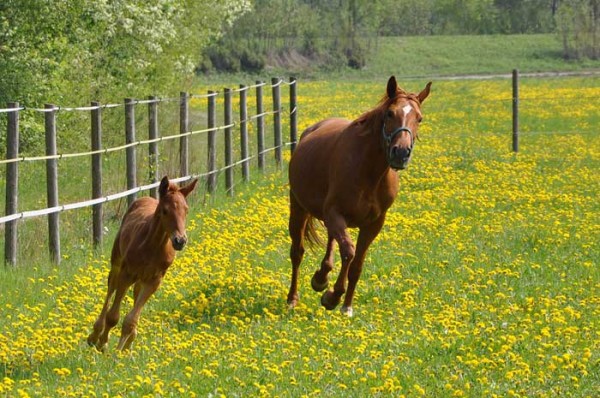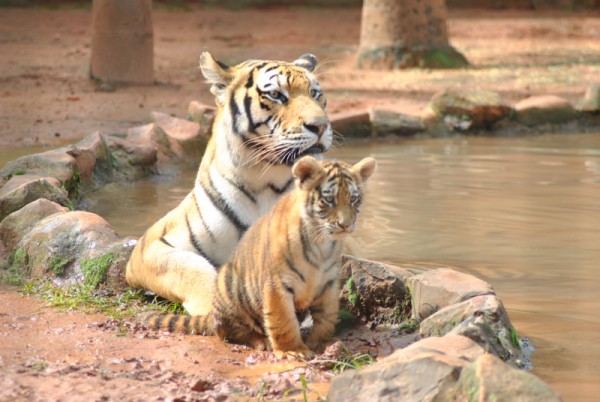 Nah yang ini bagaimana pula?
UMNO Salah Terkam, Selangor Tak Terlibat Pelan Pembangunan Surau Rawang
Posted: 20 Dec 2010 07:04 AM PST
S
elangor tak terlibat pelan pembangunan tapak surau
Kerajaan Selangor tidak terlibat langsung dengan pelan pembangunan tapak sebuah surau di Rawang yang dibantah sekumpulan penduduknya semalam, dakwa setiausaha politik kepada menteri besar Faekah Husin.
Beliau menjelaskan bahawa tanah yang terlibat dalam projek pembangunan tersebut dimiliki dua syarikat pemaju yang menjalankan projek tersebut secara usahasama.
Sebuah daripada syarikat itu didakwa tidak lagi mempunyai sebarang kaitan dengan kerajaan negeri.
Sehubungan itu, Faekah (kanan) berkata, pihak yang terlibat dalam perhimpunan itu, termasuk pemimpin Umno sepatutnya, membuat penyelidikan terlebih dahulu sebelum membuat sebarang "tuduhan liar".

Beliau juga mendakwa kerajaan terdahulu pimpinan BN sebenarnya yang telah meluluskan kedua-dua syarikat terbabit menjalankan projek tersebut atas tanah berkenaan, termasuk lot yang telah diwartakan untuk pembinaan surau.

"Fakta jelas mendedahkan siapa yang sebenarnya telah mengorban orang Melayu dan Islam di Rawang.

"Saya rasa mungkin lebih sesuai penduduk berhimpun di pejabat Umno dan MCA untuk membuat aduan mereka," kata beliau dalam kenyataan hari ini.

Jemput SPRM

Semalam, Badan Bertindak Surau Al-Hidayah (BBSAH) Kampung Melayu Rawang dilaporkan berhimpun dalam demonstrasi secara aman bagi membantah pengambilan tapak surau itu.

Penasihat BBSAH Datuk Ir Md Nasir Ibrahim dilaporkan berkata ketidakcekapan kerajaan negeri sekarang menyebabkan satu-satunya tanah orang Melayu di pekan Rawang yang luasnya tidak seberapa, jatuh ke tangan swasta.


Beberapa pemimpin BN, antaranya Pengerusi Biro Agama Umno Selangor Datuk Zainal Abidin Sakom (kiri) juga kelihatan turut serta dalam perhimpunan itu.

Berhubung status gerai-gerai tanpa lesen yang beroperasi di sekitar surau berkenaan, Faekah berkata laporan awal yang diterima dari Pejabat Daerah Gombak mendedahkan ia dibina secara haram tetapi sewa dikutip oleh seorang bekas ahli jawatankuasa surau untuk mengisi tabung surau itu.

Bagaimanapun, katanya, ahli jawatankuasa baru surau berkenaan mendakwa kutipan itu tidak pernah disalurkan ke tabung surau.

"Saya menyeru polis dan SPRM (Suruhanjaya Pencegahan Rasuah Malaysia) membuat siasatan lanjut berkenaan hal ini dan kerajaan Pakatan Rakyat Selangor akan memberi kerjasama penuh," katanya.

Faekah juga berkata kerajaan Selangor akan memastikan penduduk di Kampung Melayu, Rawang, mempunyai kemudahan surau walaupun notis perobohan dan pemindahan telah dikeluarkan oleh syarikat pemaju bagi menjalankan projek pembangunan yang telah diluluskan lapan tahun lalu.

Kerajaan Selangor melalui Jabatan Agama Islam Selangor (JAIS) akan berusaha untuk menyelesaikan masalah tersebut agar penduduk di kampung itu dapat terus menjalankan ibadat seperti biasa. -mk



Penduduk bantah pengambilan tapak surau

RAWANG – "Jangan cabar akidah dan maruah kami."

Demikian tegas lebih 1,000 ahli kariah Surau Al-Hidayah, Pekan Rawang dan penduduk ketika mengadakan bantahan secara aman membantah usaha sebuah syarikat swasta didakwa untuk merampas tapak surau mereka secara tidak adil untuk tujuan pembangunan.

Menurut mereka, kesabaran ada hadnya dan akan bangkit menentang sebarang cubaan merampas tapak surau itu secara haram.

Pengerusi Badan Bertindak Surau Al-Hidayah, Bing Selamat Amir (gambar kecil) mendakwa, perubahan status lot surau kepada lapan lot komersial sudah diluluskan kerajaan negeri Selangor melalui anak syarikatnya, SAP Holdings Berhad tahun lalu.

Namun begitu, katanya, apabila surat bantahan dihantar, sehingga kini tiada maklum balas. -kosmo
End slavery, protect rights of migrant workers
Posted: 20 Dec 2010 06:21 AM PST
Edited for safety from the Source_MKini: End slavery, protect rights of migrant workers by Irene Fernandez
Malaysia is the largest receiving country of migrants within Asean and one of the biggest for transborder recruitment of workers in Asia. Almost one out of every three workers in the country is a migrant worker. In spit of political leaders stating over and over that we will not continue to rely on migrant workers, the truth is the number of workers has increased and the demand for migrant workers is growing.
Last week, the deputy prime minister in his address to KIMMA, a political party assured them that the government will approve the recruitment of 45,000 workers from India for the Indian Muslim restaurants.
The service sector through the retailers association in Sabah has called for the government to stop deportation of workers from Sabah. Yes we will continue to rely more and more on migrant labour and it is a myth to believe it will be otherwise. In fact, it is migrants who provide us the economic security today.
December 18 is International Migrant's Day where the world and the United Nations recognise the contribution of migrants to a country's development. But where does Malaysia stand in this recognition?
Two Amnesty International reports released this year, 'Trapped' and 'Blow to Humanity' reveal the exploitative and violent nature in the treatment of migrant workers to the point of using whipping as a tool of torture for control of migrants.
Tenaganita's experience during the last three years reveals the treatment of migrants to be equivalent to a form of modern day slavery supported by an oppressive policy framework that denies access to justice and redress.
The organisation through its work in case management between the years 2008 – 2010 handled complaints from a total of 7,083 migrant workers. Out of these migrants, 6,001 workers were recruited and placed under outsourcing companies.
All of the migrant workers' passports were held by the employer or the outsourcing company, thereby controlling the movement of the migrant worker. Out of this total, 6,772 workers did not have any work to do and thus cheated by the agent and the outsourcing companies. This form of rights violation reveals over-recruitment of workers and approval of work permits without proper scrutiny and verification of work demand in the country.
It is equally alarming that the cases reveal that 5,260 workers had not received any wages for the work they had done and the work permits of 1,028 workers were not renewed. This non-renewal of work permit makes the migrant worker undocumented and thus open to arrest, detention, whipping an deportation. Over 900 workers have complained that violence was used when they asked for wages or brought up a problem like health to their employer or agent.
The above statistics should be an alarm bell for the government to wake up to the serious human rights violations of migrant workers. But the Immigration department, the Police and the Labour Department have denied the workers their right to redress.
Less than 10 percent of the workers could get back some wages and return. 90 percent of the workers were forced to return due to fear of arrest, unable to sustain themselves or were arrested and deported.
All the workers whose passports were held by the employer or the recruitment agency made police reports but no investigations were done although it was an offence to hold the passport of another person under the Passports Act. No employer nor recruitment agency have been punished under this Act.
The Immigration department has a policy where the worker can renew his special pass for three months only and if his case is yet to be settled, he has to leave the country, and return when the court case resumes under his own expenses. Many of the workers did not even have the passport to get a special visa. Their employers had immediately cancelled the work permit when the worker left the workplace to lodge a complaint against the employer.
All the workers who were recruited and placed under outsourcing companies paid the recruitment agency in the source country like Bangladesh and Nepal between RM9,000 – 15,000 for the work in Malaysia. The workers took loans to get the job here and yet 6,772 workers from Tenaganita's case files did not have any work. The workers were in a debt bondage situation, cheated by the outsourcing companies.
One witness had paid more than RM 1.2 million. Tenaganita's investigations reveal that recruitment agencies had to pay up to RM2,000 for every visa to the Immigration department officials as part of "processing" fees. The rapid registration of over 200 outsourcing companies in 2006 and 2007 and mass recruitment of over 300,000 Bangladeshi workers in 2006 and 2007 and 2008 prior to the 12th general election, fits the puzzle of money from poor migrant workers.
Modern day slavery
Domestic workers are another group of workers who remain unrecognised as workers but defined as servants. In spite of trade unions, the Bar Council, Tenaganita and other civil society organisations repeatedly calling the government to give a paid day off once a week, for a decent minimum wage, passports to be held by domestic workers and a proper standardised contract, the government wants to continue to keep a legal, policy framework that is exploitative and places the domestic worker in a condition of slavery, unprotected in private domain.
The Memorandum of Understanding (MOU) with Indonesia remains in limbo for the sole reason that Indonesia wants the basic rights of its workers with a decent wage to be respected and defined in the MOU.
Therefore what we see, from our case management is that migrant workers are in a state of bonded labor, forced to work because of debt bondage or the work permit disallows them to move to another employer and thus forced to work in abusive and exploitative work conditions.
The Malaysian government has also failed to heed the call by civil society and trade unions for a comprehensive policy on the recruitment, placement and employment of migrant workers in the country. It has also yet to come out with a decent minimum wage structure. The exploitation and abuse of migrants has been further compounded with subcontracting of labor and deregulation of labour where thousands of workers have been excluded from protection of rights.
The legal framework and the lack of clear policies with perceptions that migrants are a national security threat has increased the vulnerability of migrants to being arrested, detained and deported, to being discriminated, their rights violated with impunity and consequently forced to submit to such conditions of work which constitute modern day slavery.
"While we commend the government for the enactment of the Anti Trafficking in Person's Act with amendments made to recognise labour officers as enforcers of the Act, this Act will remain window dressing and a public relations exercise if there is no commitment to put into place a comprehensive policy framework with an end to corruption and introducing clear mechanisms and oversight for good governance in migration.
There is an imminent need to end the practices of slavery and the slave market for profits, political gain to power and corruption that will destroy this country's economic development and sustainability. If the government is committed to the building of a singular Asean community by 2015, it must respect fundamental human rights of all migrant workers with decent work and decent wage.
Irene Fernandez is executive director.of NGO Tenaganita.
Posted: 20 Dec 2010 06:16 AM PST
Source_Star: Change has to be encouraged THE STAR SAYS . . .
The Prime Minister has called on civil servants to be brave and make changes to conditions and regulations hindering government plans from being executed effectively.
Addressing a special year-end gathering for Finance Ministry staff last Thursday, Datuk Seri Najib Tun Razak pointed out that they should not hesitate to make a "bumpy or rocky path" smooth.
The Prime Minister's reminder is timely, considering that Malaysia is now embarking on a major transformation initiative. But the courage to make changes is not automatic.
Even in the private sector, there are many companies that prefer their workers not to rock the boat. Many managers frown upon those who are brave, or foolish enough, to want to suggest changes.
So, when you consider the civil service, the challenge to change may seem too formidable a task. Be that as it may, we must acknowledge that there have been many changes, especially in the front-line agencies, that have made life easier for the people. Pemudah, the body that brought together top people in the public and private sectors to help smoothen the delivery system, has done a wonderful job in this respect.
Likewise, the work of Pemandu in driving the Government Transformation Programme has resulted in positive changes in many areas. But it is also a fact of life that there is a massive structure within the civil service that operates beyond public scrutiny and accountability.
So what the Prime Minister is suggesting, perhaps, is that even without official directives, these civil servants must be brave enough to innovate and initiate changes if they feel this would help make things run smoothly. Let us take the recent example of traffic summonses which resulted in long queues and computer breakdowns.
This is a perennial problem that provides an opportunity for the police and other civil servants to come up with solutions. We should not have to wait for some major policy decision to be announced or for some private company to grab the opportunity to sell its solutions to the Government.
The real challenge, therefore, is to provide an environment within the civil service where people down the ranks are rewarded for coming up with creative solutions to any existing problem. Then they will not only be brave but be more than willing to make changes.
Many doctors want to be posted to big cities only, says Health D-G
Posted: 20 Dec 2010 06:13 AM PST
Source_Star: Many doctors want to be posted to big cities only, says Health D-G By K. ASHRAF KAMMED
As professionals, young doctors should embrace the art of healing and stop being choosy about where they are going to serve when they begin work.
Doctors must be prepared to serve in areas where they are needed so the public have have accessible and affordable healthcare.
Health director-general Tan Sri Dr Mohd Ismail Merican said many young doctors today were still not ready for the challenge to serve where the need was greatest.
"Most want to be in big centres and many would appeal when posted to hospitals outside the Klang Valley or capital cities," he said at a pre-Medical Student Conference in Prince Court Medical Centre yesterday.
Ministry of Health Deputy Direc­tor of Disease Control Dr. Zainal Ariffin Omar, who represented Ismail, read out his speech.
Ismail said the doctor per population ratio has improved from a very modest 1 doctor to 8,229 people in 1957 to a ratio of 1: 927 in 2009.
He said numbers alone were not meaningful without considering the distribution factor.
"There is still an inequitable distribution of doctors between the public and private sector where most are in the urban areas and in some clinics in the rural areas of Sabah and Sarawak, which are still manned by medical assistants," said Ismail.
He also stressed that great efforts have been made over the last few years to introduce various incentives and benefits for doctors to continue serving with the government.
"Hardship allowance for rural posting based on specific locations, automatic promotion of house officers from UD41 to UD44 upon successfully completion of housemanship training are just some examples," said Ismail.
Posted: 20 Dec 2010 06:10 AM PST
Luc Besson film about Aung San Suu Kyi stars Michelle Yeoh as the Burmese democracy activist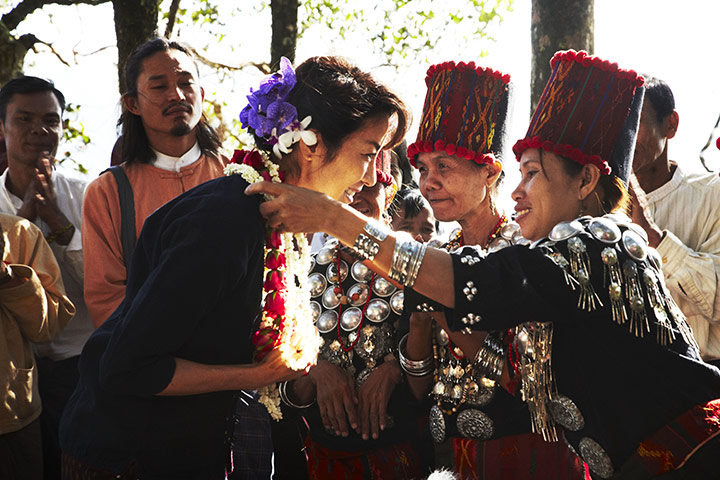 Yeoh, who met Aung San Suu Kyi after her release from her latest period of house arrest, told the Guardian: 'You feel a real sense of calm when you're with her. She's a very striking ­figure' Photograph: Vincent Perez /2010 EuropaCorp/Left Bank Pictures/France 2 Cinéma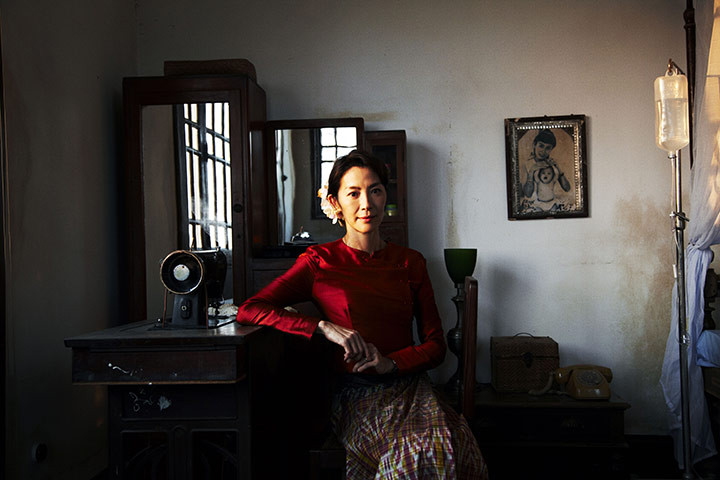 Michelle Yeoh, who plays Aung San Suu Kyi, said of her meeting with the Burmese pro-democracy leader: 'The first thing we did is hug and I thought: "you are really skinny, man"'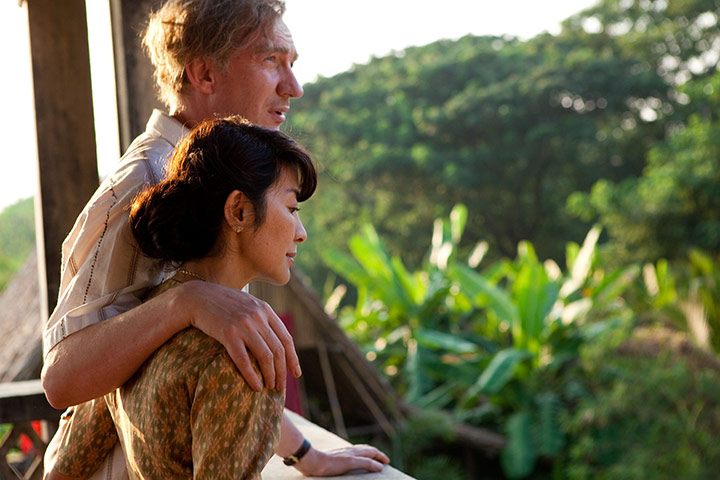 Yeoh, pictured here with David Thewlis, who plays Aung San Suu Kyi's university academic husband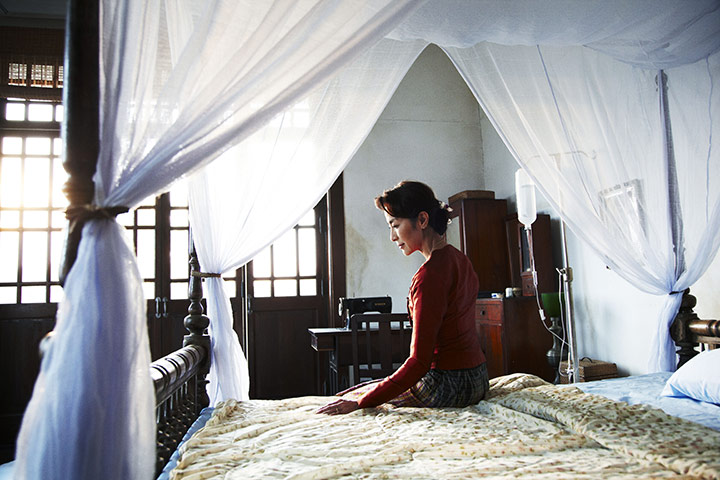 Luc Besson, the film's director, said Aung San Suu Kyi was 'more of a heroine than Joan of Arc', and hoped the film would get her ongoing fight better known
Related Articles
Holiday fitness: How not to fall off the sleigh
Posted: 20 Dec 2010 05:38 AM PST
Hollywood trainer Erin O'Brien approaches the challenge of holiday fitness in a spirit of peace, good cheer and negotiation.
 "I make a bargain with myself," said O'Brien, a group exercise specialist and personal trainer for 20 years. "I must do a good workout if I'm going to a holiday party."
For O'Brien, creator of the Strong Body, Fit Body DVD workout, it's important to try to maintain a workout routine over the holidays to avoid bah humbugging in the New Year.
"Give yourself the gift of exercise," she said, even if you cut down on workout time. "Just do the best you can."
Many fitness experts echo O'Brien. Be active, they urge the seasonally stressed fitness fanatic, but also be flexible and forgiving in the whirl of holiday temptations and disruptions.
New York City-based nutritionist Joy Bauer is a fan of the selective splurge.
"I choose a few special meals and parties that I'm looking forward to and plan to indulge at those celebrations," said Bauer, creator of the DVD Slimdown Workout. "The rest of the season, I stick to my normal, healthy eating and exercise habits."
Bauer said even a 30-minute daily walk can keep at bay those extra holiday pounds and tame the seasonal stress that so often attends the comfort and joy of family get-togethers.
When the holidays find Mary Jane Johnson, an exercise physiologist with the American Council on Exercise, away from her Albuquerque, New Mexico home, she finds a workout nearby.
"You tend not to be very regimented," said Johnson, a personal trainer and Pilates instructor. "When I'm travelling I look for a local yoga studio, so I can let somebody else do it."
With 25 years in the fitness industry, Elisabeth Halfpapp says she favours the "everything in moderation" approach to holiday indulgence.
Read all at the Source_MInsider: Holiday fitness: How not to fall off the sleigh
Pluralisme: Mufti Perlis Libas Kenyataan Bekas Presiden ABIM
Posted: 20 Dec 2010 05:44 AM PST
P
luralisme: Mufti Perlis tampil bela Nik Aziz
Mufti Perlis, Dr Juanda Jaya amat kecewa apabila tokoh agama yang juga Menteri Besar Kelantan, Datuk Nik Abdul Aziz Nik Mat, cuba dikaitkan dengan fahaman pluralisme semata-mata kerana beliau menghadiri majlis penganut agama Buddha.
"Ini suatu tuduhan yang amat jahat. Rekod Tuan Guru membuktikan beliau amat konsisten dalam isu Islam," katanya dalam satu kenyataan, sambli menegaskan beliau bukan ahli PAS dan mana-mana parti politik.
Dr Juanda mengulas laporan media online yang memetik kenyataan beberapa pembentang kertas kerja di satu seminar semalam berkaitan isu pluralisme, termasuk mengingatkan pemimpin Islam termasuk Perdana Menteri, Datuk Seri Najib Tun Razak daripada menghadiri perayaan agama lain.
Salah seorang pembentang kertas kerja itu - bekas presiden ABIM, Dr Yusri Mohamad (kanan) mendakwa Datuk Seri Anwar Ibrahim telah secara terbuka menyokong pluralisme dalam syarahannya di London School of Economic Mac lalu.

Dr Yusri dilaporkan mendakwa badan pemikir Anwar - Institut Kajian Dasar (IKD) yang diketuai oleh bekas setiausaha akhbarnya, Khalid Jaafar, juga telah menerbitkan buku-buku yang 'merbahaya' yang mempromosi persamaan agama.

Pensyarah Kuliah Undang-undang Universiti Islam Antarabangsa Malaysia (UIAM) itu juga turut mengkritik Nik Aziz kerana beliau menghadiri majlis penganut agama Buddha di Kelantan.


Seorang lagi pembentang kertas kerja, felo Institut Pemikiran dan Peradaban Islam Antarabangsa (ISTAC), Dr Muhammad Uthman El-Muhammady (kiri), juga senada dengan Dr Yusri apabila menggesa umat Islam menentang mereka yang mempromosikan persamaan agama.

Mengulas lanjut, Dr Juanda berkata: "Ya, pluralisme adalah suatu ancaman kepada Islam, tetapi tuduhan melampau dan tergesa-gesa mengecop beberapa orang tokoh politik sebagai penganut fahaman pluralisme ini amat berbahaya kepada keharmonian hidup antara umat beragama di Malaysia.

"Budaya ala-Taliban ini amat tidak cocok dengan rakyat Malaysia yang sudah sekian lama hidup dalam suasana harmoni dan saling menghormati," tambahnya.

"Kita perlulah membezakan di antara sikap menghormati kebebasan pegangan agama orang lain yang diakui oleh Islam dengan hakikat maksud pluralisme," tegasnya.

Tidak sepatutnya, tambah beliau, mereka yang bergelar sarjana tidak memahami metodologi ilmu dalam menilai perbezaan di antara dua perkara ini.

"Dalam al-Quran, Surah al-Kafirun memberikan ruang memperakui hak penganut agama lain dalam mengamalkan kepercayaan mereka, manakala Surah al-Mumtahanah menyuruh orang Islam berbuat baik dengan penganut bukan Islam.

"Erti ruang toleransi dan saling menghormati hak sesama manusia untuk hidup secara harmoni itu diakui oleh Islam dan bukannya satu ciri penganut pluralisme," katanya.

Dr Juanda bertanya bukankah Nabi Muhammad SAW sendiri pernah menerima rombongan penganut Kristian Najran di dalam masjid Nabawi?

"Bahkan baginda membenarkan mereka melakukan ibadat agama mereka di dalam masjid kedua paling suci itu.

"Bukankah Nabi Muhammad SAW pernah bangun bagi menghormati jenazah seorang penganut Yahudi yang lalu di hadapannya?

"Bukankah Omar bin al-Khattab RA sewaktu membuka Palestin memberikan kebebasan dan penghormatan yang amat luar biasa kepada Patriach Kristian di sana dan mengunjungi Gereja Nativity?

"Apakah Nabi SAW dan Omar RA ini juga penganut pluralisme? Sudah tentu tidak! Dan dengan itu formula dan kaedah pihak yang gelojoh ini juga salah dan amat berniat jahat," katanya.

Dr Juanda berkata, beliau bimbang wujud kecenderungan beberapa pihak dari kalangan ahli akademik dan agamawan menggunakan isu akidah untuk tujuan mewujudkan permusuhan di kalangan ahli politik.

"(Mereka) juga menggunakan isu akidah untuk menyesatkan dan memurtadkan orang politik yang tidak sebulu dengan mereka," katanya.

Hal ini, tegas beliau lagi, akan menjurus kepada pegangan yang amat melampau dan boleh mencetuskan kekecohan antara agama di Malaysia.

"Akibat sikap seperti ini, banyak pihak akan disesatkan dan dipertikaikan akidah mereka," tegasnya.

Juga, kata Dr Juanda, formula mereka yang melampau ini akan menimbulkan salah tafsiran terhadap sikap harmoni kerajaan Persekutuan kepada penganut berbilang agama di Malaysia.

"Apakah polisi kerajaan ini juga akan mereka sesatkan, termasuk para pemimpin yang terbabit?" soalnya.

Sehubungan itu, beliau menyeru umat Islam, terutama ahli akademik, agar bersikap jujur dan adil dalam memperkatakan soal Islam dan terutamanya dalam soal hubungan dengan agama lain.

"Semua pihak perlu berhati-hati terutama dalam menyatakan pandangan yang boleh membawa kepada permusuhan beragama dan berpolitik," tambahnya.

Dr Juanda berkata rujuklah kepada al-Quran dan al-Sunnah dalam mengeluarkan pandangan Islam.

"Bukannya dengan emosi dan kecenderungan berpolitik bagi menimbulkan permusuhan di kalangan umat Islam dan permusuhan di antara umat Islam dengan bukan Islam.

"Islam tidak memerlukan mereka yang berpemikiran pelampau, kolot dan amat konservatif bagi membela agama suci ini," tegasnya. -mk


Bekas Timbalan Ketua Pengarah Imigresen Dipenjara 56 tahun, Denda RM620,000
Posted: 20 Dec 2010 04:30 AM PST
B
ekas Timbalan Ketua Pengarah Imigresen dipenjara 56 tahun, denda RM620,000
KUALA LUMPUR: Bekas Timbalan Pengarah 1 Jabatan Imigresen, Yusof Abu Bakar hari ini dijatuhi hukuman penjara 56 tahun dan denda RM620,000 oleh Mahkamah Sesyen setelah didapati bersalah terhadap 14 pertuduhan menerima rasuah berjumlah RM121,500 bagi meluluskan lanjutan pas lawatan warganegara China, dua tahun lepas.
Hakim Abu Bakar Katar bagaimanapun memerintahkan hukuman itu berjalan serentak dan Yusof, 56, hanya perlu menjalankan hukuman penjara enam tahun bermula daripada tarikh beliau didapati bersalah pada Khamis lalu.
Hakim Abu Bakar turut membenarkan permohonan peguam Yusof, Mohammed Azmi Mohd Said untuk menangguhkan pelaksanaan hukuman itu sehingga keputusan rayuan di Mahkamah Tinggi nanti.

Pada Khamis lepas, Abu Bakar mendapati pihak pembelaan gagal menimbulkan keraguan munasabah terhadap kes itu di akhir kes pembelaan dan menetapkan tarikh hari ini untuk menjatuhkan hukuman.

Yusof, 56, didakwa menerima rasuah berjumlah antara RM500 dan RM18,500 pada setiap transaksi daripada seorang pengurus jualan antara 21 Mac dan 25 Jun 2008.

Yusof didakwa melakukan kesemua kesalahan berkenaan di pejabat beliau bertugas di Bahagian Kawalan Aras 7, Jabatan Imigresen Malaysia, Blok 2G4, Presint 2, Putrajaya; di Federal Hotel, Jalan Bukit Bintang dan di Stesen Minyak Caltex, Jalan Pudu.

Kesemua pertuduhan itu mengikut Seksyen 11 (a) Akta Pencegahan Rasuah 1997 dan boleh dihukum menurut Seksyen 16 akta sama.

Jika disabit kesalahan, beliau boleh dipenjara tidak kurang dari 14 hari dan tidak lebih 20 tahun, dan boleh didenda tidak kurang daripada lima kali ganda nilai suapan atau RM10,000, atau mana-mana yang lebih tinggi.

Abu Bakar menjatuhkan hukuman penjara paling rendah di antara dua tahun dan denda RM10,000, serta maksimum enam tahun dan denda RM92,000 bagi setiap pertuduhan.

Terdahulu, Timbalan Pendakwa Raya Mohd Sophian Zakaria daripada Suruhanjaya Pencegahan Rasuah Malaysia (SPRM) membantah permohonan untuk penangguhan hukuman memandangkan pihak pembelaan telah gagal menunjukkan sebarang keadaan istimewa untuk di dalam membuat permohonan lisan berkenaan.

Peguam Mohammed Azmi bagaimanapun berkata mahkamah mempunyai kuasa dalam membenarkan permohonan itu.

Hakim Abu Bakar membenarkan permohonan itu dan memerintahkan satu notis rayuan dikemukakan seawal esok pagi dan sekiranya gagal, mahkamah akan menarik balik pelaksanaan hukuman tersebut.

Pada Khamis lalu, mahkamah diberitahu bahawa Yusof telah berkhidmat sebagai penjawat awam lebih 30 tahun dan akan menamatkan perkhidmatan dalam dua tahun lagi dan selepas dituduh pada 30 Ogos 2008, anak tertuduh meninggal dunia akibat kemalangan jalan raya.

Pada 15 Oktober lalu, Mahkamah Sesyen yang lain telah melepaskan dan membebaskan bekas Ketua Pengarah Imigresen Wahid Md Don atas tuduhan menerima rasuah melibatkan wang berjumlah RM60,000 sebagai upah mempercepatkan kelulusan visa pekerja Bangladesh.

Wahid, 57, didakwa menerima rasuah itu daripada seorang ahli perniagaan, Low Chang Hian, pada 10 Julai 2008 sebagai bayaran upah mempercepatkan kelulusan permohonan 4,337 visa pekerja Bangladesh untuk memasuki negara ini.

Rayuan kes oleh SPRM masih berjalan di Mahkamah Tinggi di sini. - Bernama


PAS DUN Tenang Perlukan Sokongan Anda
Posted: 20 Dec 2010 04:00 AM PST
P
erkembangan Semasa Untuk PRK Dun Tenang
Alhamdulillah sempurna sudah jenazah Adun Tenang disemadikan di Labis, yang pergi biarlah pergi yang tingal ini mesti teruskan hidup untuk berjuang. Perjuangan ada baik dan jahat, ada baik ada batil, ada dosa ada pahala. Semuanya menjadi pertaruhan untuk dibawa mengadap Allah diakhirat sana.
Kini semua mata dan telinga tertumpu ke Dun Tenang dibawah Parlimen Labis, untuk rekod, ini adalah pilihanraya kecil ke-14 selepas pilihanraya umum ke-12 tahun 2008 yang lalu. Masing-masing parti politik mula mengatur gerak dan strategi untuk menumbangkan lawan politik masing-masing.
Pastinya PAS dan UmnoBN akan mengerahkan jentera-jentera terbaik mereka untuk mendominasi kempen yang masih lagi belum ditentukan tarikh penamaan calon dan hari pembuangan undi oleh Suruhanjaya Pilihanraya Malaysia.

Alhamdulillah Badan Perhubungan PAS Negeri Johor dan Dewan Pemuda PAS Negeri Johor masing-masing sudah selesai bermesyuarat untuk mengatur gerak kerja pilihanraya dengan 3 orang sudah disenarai pendek untuk bertanding dalam pilihanraya kecil Dun Tenang, InsyaAllah akan diumumkan oleh pimpinan.

Sewa rumah di Labis kini sudah naik mendadak, kami dimaklumkan sebuah rumah PPRT bernilai RM 3,000 untuk disewa. Sewa penempatan untuk pasukan polis pula mencecah RM 21,000. Wallahua'lam.

Itulah dia pilihanraya, ada suka dan duka. Tanpa bertangguh lagi kami disini melancarkan derma jihad untuk jentera PAS Johor bergerak maju kehadapan sebagai satu tuntutan dan pengorbanan dalam perjuangan untuk kami membawa mesej Islam untuk semua khususnya kepada rakyat di Dun Tenang.

Sumbangan bolehlah terus dibank-in di Akaun Bank Islam atas nama PAS Johor Bahru nombor akaun 01041010001750.

Disamping itu kami juga mengalu-alukan petugas-petugas sukarela secara sambilan dan sepenuh masa sepanjang kempen pilihanraya kecil tersebut dengan menghubungi En Rosli Kemin di 013-7611017 dan En Mohd Ariff di 019-7628241.

PAS bertanding untuk menang dan sedaya upaya berusaha untuk menafikan majoriti kemenangan UmnoBN dalam pilihanraya yang lalu. Semoga Allah berikan kemenangan kepada PAS Johor



SPR umum tarikh pilihan raya DUN Tenang Jumaat ini

KUALA LUMPUR: Suruhanjaya Pilihan Raya (SPR) akan mengumumkan tarikh pilihan raya kecil kerusi Dewan Undangan Negeri (DUN) Tenang pada Jumaat ini.

Setiausaha SPR Datuk Kamaruddin Mohamed Baria dalam satu kenyataan sebentar tadi, berkata pihaknya sudah menerima notis rasmi daripada Speaker Dewan Undangan Negeri Johor, Jumaat lalu berhubung kekosongan kerusi DUN Tenang berikutan kematian penyandangnya, Datuk Sulaiman Taha dari Barisan Nasional (BN).

"Sehubungan itu, SPR akan mengadakan mesyuarat khas untuk membincangkan semua perkara berkaitan dengan pilihan raya kecil DUN Tenang pada 24 Disember di Putrajaya," katanya.

Pengerusi SPR, Tan Sri Abdul Aziz Mohd Yusof akan mengumumkan tarikh penamaan calon dan hari pengundian selepas mesyuarat khas itu.
KL mayor tabled the 2011 Budget
Posted: 20 Dec 2010 03:25 AM PST
Source: http://thestar.com.my/metro (By LIM CHIA YING, 20/12/2010)
KL mayor Datuk Seri Ahmad Fuad Ismail, who tabled the 2011 Budget, said the focus on the Budget for next year would be on 'Cleaner, Greener and More Comfortable Kuala Lumpur'.
"In line with our theme, City Hall will focus on five main priorities; strengthening our delivery of services, improving the city's cleanliness, better maintenance of roads, drainage and public facilities, increase greening programmes and maintenance of public parks, and also looking into the maintenance and development of public housing," he said during the press briefing at the DBKL headquarters after unveiling the Budget 2011 to the Kuala Lumpur MPs.
"From RM2.007bil, approximately RM1.27bil (63%) will be allocated for operations while the remaining RM734mil (37%) will be used for development." Based on DBKL's December financial account, Ahmad Fuad noted an increase of RM979mil which he attributed to the sales and disposal of DBKL's assets, development charges to developers which he said was newly-introduced and contributed as the second highest revenue earner, as well as the collection of debts where 90% have been paid up. "We are also reducing 50% in license rates for some 67,000 petty traders in KL and also reducing the assessment tax rates by 2% for service apartments and apartments in commercial premises," he said.
On Alam Flora, RM124mil has been set aside to pay their contract, but Ahmad Fuad said a work schedule and key performance index on their service level was being created so if their performance was not up to par, the contract would be terminated.
On why some constituencies saw such a drastic decrease in their allocation, he said this was because some projects had already been completed in certain areas and the monies had to be fairly distributed according to the constituency's needs and not just focused on one place.
Several of the MPs also asked for specifics of the developments to be built in the different constituencies as they said the information was not provided during the meeting.
Segambut MP Lim Lip Eng said he was quite happy with the higher allocation for his constituency, from RM29.6mil to RM63.7mil for next year. He hoped the allocation would be duly used to ease the Jalan Segambut infamous congestion, where plans were afoot to widen the Jalan Segambut to Mont Kiara road under the Eighth Malaysian Plan but has been delayed.
He also complained as to why DBKL was giving RM27mil to maintain and operate the Integrated Transportation and Information System (Itis) when a lot of complaints have been received about the system being a flop. Lim said the mayor replied that the DBKL was bound by a contract with Itis.
Ahmad Fuad, when asked later, said Itis is a Federal Government project and passed on to City Hall after it was completed. "There are two million vehicles moving in KL and traffic will be a bigger nightmare without Itis. "Of course, there are weaknesses in the gantry because the cables were stolen but we'll look into that," he said.