---
Lights Before Bedtime Not Good For You
Posted: 15 Jan 2011 08:00 AM PST
14 January 2011 Last updated at 00:03 GMT Melatonin production falls if the lights are on Having the lights on in the evening may be damaging to health  Having the lights on before bedtime could result in a worse night's sleep, according to a study to be published in the Journal of Endocrinology and Metabolism.
The research shows that the body
Lelaki Ini Pernah Mengaku Dalam Mahkamah Lakukan Hubungan Seks Dengan Ummi Hafilda
Posted: 15 Jan 2011 08:40 AM PST
S
esi perbicaraan kes Liwat 1 sekitar tahun 2003 yang lalu
Saya Pernah Lakukan Hubungan Seks Dengan Ummi"-
BAGINDA (gambar kiri)
Saksi pembela dalam perbicaraan fitnah salah laku seks dan tuduhan liwat DSAI memberitahu Mahkamah Tinggi Kuala Lumpur bahawa beliau telah mengadakan hubungan seks dengan saksi utama pendakwa iaitu Ummi Hafilda Ali.
Norazman Abdullah @ Baginda anak Minda memberitahu bahawa hubungan seks antara beliau dan Ummi berlaku semasa mereka tinggal bersama di London.

Baginda, 40, juga memberitahu bahawa beliau sudah mengenali Ummi sejak 1992 tetapi hubungan itu menjadi akrab semasa mereka berada di London dalam bulan Jun 1998, bersama-sama ahli perniagaan yang dikenali sebagai MP S'ng Chee Hua dan seorang kawan yang lain.

Menurut Baginda lagi, Ummi memberitahunya, apabila kembali ke Malaysia bahawa dia akan membayar wang berjumlah RM200,000 kepada isteri Baginda supaya mereka boleh berkahwin secara sulit di London. Ummi juga berjanji akan memberikan saham sebanyak 25 peratus dalam projek iklan yang bernilai RM10 juta.

Ummi pernah membuat kejutan beberapa ketika lalu dengan mengistiharkan dirinya masih 'dara'. Beliau juga bersama-sama Azizan Abu Bakar menulis surat kepada PM Mahathir bahawa beliau mengetahui rekod salah laku seks bekas TPM, DSAI.

Baginda juga memberitahu mahkamah semalam, bahawa pada mulanya Ummi memberitahunya kes salah laku yang melibatkan bekas TPM DSAI itu adalah benar belaka. Tetapi selepas hubungan mereka (Ummi dan Baginda) akrab, Ummi mengakui bahawa 'kes salah laku DSAI' itu hanyalah diada-adakan (rekaan).

Baginda juga memberitahu mahkamah bahawa Ummi memberitahunya bahawa dia telah memaksa Azizan mengaku telah mengadakan hubungan seks (liwat) dengan DSAI. Ummi bagaimana pun tidak menjelaskan kepadanya bagaimana dia memaksa Azizan supaya mengaku diliwat, kata Baginda lagi. Ini semua dilakukan kerana dia (Ummi) bencikan DSAI dan abangnya Azmin Ali kerana tidak mahu membantunya dalam pemberian projek-projek perniagaan.

Ummi juga telah memberitahu Baginda bahawa apabila DSAI disingkirkan kelak beliau akan mendapat projek iklan bernilai RM10 juta di KLIA dari Tun Daim.

Semasa beliau dan Ummi berada di London, Ummi ada memberitahunya bahawa Mahathir adalah 'dalang' di sebalik Buku 50 Dalil: Mengapa Anwar Tidak Boleh Jadi Perdana Menteri".

Selain Mahathir nama-nama yang disebut Ummi terlibat dalam penyediaan buku fitnah itu ialah Tun Daim, Rahim Thamby Chik (bekas Ketua Menteri Melaka) dan Setiausaha Eksekutif UMNO Tengku Adnan Tengku Mansor. Menurut Baginda, beliau diberitahu oleh Ummi bahawa penulis buku itu ialah Khalid Jeffri sementara ianya dibiayai oleh Tengku Razaliegh Hamzah, Tun Daim dan Tengku Adnan.

Baginda menambah, Ummi memberitahunya pada suatu malam dalam bulan Ogos 1998 bahawa bapanya Haji Ali tidak mengakuinya sebagai anak kerana membantu menyediakan kandungan dan maklumat yang tidak benar dalam penulisan buku fitnah tersebut.

Ummi menjelaskan kepada Baginda bahawa beliau tidak dapat tidur kerana bapanya (bapa Ummi) telah menghalaunya dari rumah.

Azmin Ali sebelum ini pernah memberikan keterangannya bahawa Ummi bukanlah seseorang sebagaimana yang didakwanya dan beliau telah tidak diakui anak oleh bapa mereka lewat 1998 kerana melarikan diri bersama lelaki yang sudah bernikah ke luar negara.

Baginda memberitahu mahkamah semalam, bahawa Ummi Hafilda telah memberitahunya dia sudah menulis surat kepada Mahathir tentang salah laku seks DSAI tetapi kandungan surat itu akan ditapis dan dipinda oleh Aziz Shamsuddin, Setiausaha Politik Mahathir.



"Ummi Hafilda adalah seorang pelacur," kata Aziz Shamsuddin.

Hari ketiga perbicaraan rayuan Anwar Ibrahim di Mahkamah Rayuan Kuala Lumpur menyaksikan pendedahan yang besar dibuat, iaitu apabila Christopher Rizal Fernando Abdullah (kini telah meninggal dunia - semoga Allah mencucuri Rahmat ke atas Rohnya - Al-Fatihah) membacakan transkrip dari perbicaraan sebelumnya, yang memetik Aziz Samsuddin sebagai berkata bahawa Ummi Hafilda Ali adalah seorang pelacur.

Fernando bermula dengan mengikhtisarkan prosiding hari sebelumnya, yang mana dia memberitahu mahkamah bahawa ayah Ummi tidak lagi mengaku Ummi sebagai anaknya selepas dia mengaku menulis surat kepada Perdana Menteri, Dr Mahathir Mohamad, dalam rangka menuduh Anwar meliwat Azizan Abu Bakar, iaitu pemandu isteri Anwar, Dr. Wan Azizah Wan Ismail.

Sejurus sebelum dia meninggal dunia, ayah Ummi yang merupakan seorang guru agama menulis surat terbuka kepada Harakah. Dalam surat itu, dia menjelaskan sebab dia tidak lagi mengaku Ummi sebagai anaknya, malah mengatakan dengan tegas bahawa Ummi adalah dalang utama di sebalik (dakwaan liwat oleh) Azizan.

"Ayah Ummi meninggal dalam keadaan patah hati tanpa pernah mengampunkan anaknya itu atas peranan yang dimainkannya dalam memerangkap Anwar dalam tuduhan liwat," kata Fernando.

Sebelum itu, Fernando membacakan keterangan Azmin Ali (abang Ummi) di mahkamah yang membuktikan bahawa dia (Ummi) memainkan peranan yang aktif dalam konspirasi itu.

Pendakwaan tidak pernah memanggilnya (Ummi) untuk memberi keterangan di mahkamah bagi menafikan dakwaan itu, tambah Fernando. Sebaliknya, mereka menyerahkan kepada Pembelaan untuk memanggilnya. Malah hakim perbicaraan menyebut tentang perkara ini dalam penghakiman bertulisnya.

"Tetapi Ummi pasti menjadi saksi yang 'liat'. Jadi, pihak Pendakwaanlah yang sepatutnya memanggilnya, dan bukannya pihak Pembelaan," Fernando berhujah.

Fernando berhujah bahawa mahkamah sepatutnya menggunakan Seksyen 114 (g) Akta Bukti bagi menangani kegagalan Pendakwaan memanggil saksi yang paling penting untuk memberikan keterangan di mahkamah.

Fernando kemudiannya membacakan keterangan daripada Raja Kamaruddin Raja Raja Wahid (Raja Komando), yang mana saksi itu mendedahkan secara terperinci tentang permulaan konspirasi terhadap Anwar dan peranan yang diberikan kepadanya dalam konspirasi itu.

"Keterangan saksi ini akan menunjukkan bahawa dia diminta untuk bersekongkol dalam konspirasi untuk menjatuhkan Timbalan Perdana Menteri," kata Fernando.

"Mesyuarat itu diadakan di pejabat Aziz Samsuddin, iaitu Setiausaha Politik Perdana Menteri, pada 26 Jun 1998."

Fernando mendedahkan bahawa dalam mesyuarat tersebut, Aziz menegaskan bahawa Ummi dan Azizan tidak akan menimbulkan masalah kerana "Ummi adalah seorang pelacur".

Raja Komando kemudiannya bertanya kepada Aziz tentang kemungkinan menggunakan cara lain bagi menjatuhkan Anwar.

Menurut Raja Komando, "Aziz menjawab bahawa (tuduhan) liwat adalah cara yang terbaik. Lain-lain cara tidak akan memberikan kesan."

"Peranan Raja Komando adalah bagi menguruskan pembunuhan kerjaya politik (Anwar)," tambah Fernando. "Dakwaan liwat pula 'ditugaskan' kepada Ummi dan Azizan."

"(Tugas) Raja Komando adalah mencanangkan dakwaan itu ke segenap ceruk. Dia juga bertanggung jawab untuk menyebarkan tuduhan bahawa Anwar adalah ejen CIA (Agensi Perisikan Pusat Amerika Syarikat)."

Berdasarkan penjelasan yang diberikan oleh Fernando kepada mahkamah pada hari ini, adalah jelas bahawa berdasarkan pertemuan antara Raja Komando dan Aziz Samsuddin, dia (Aziz) adalah Kepala Pengkomplot. Sementara itu, walaupun Ummi yang menulis 'surat Azizan' kepada Perdana Menteri, yakni yang menuduh Anwar meliwatnya, Azizlah yang menyunting dan menulis kembali surat berkenaan.

Menurut Fernando, surat itu adalah berdasarkan buku "50 Dalil Mengapa Anwar Tidak Boleh Jadi PM" – buku yang sekonyong-konyong dimasukkan ke dalam beg hampir 2,000 delegasi ke Perhimpunan Agung UMNO pada tahun itu.

"Hakim tidak memberikan perhatian yang sewajarnya kepada bukti ini," Fernando berhujah. "Dia melakukan kesilapan yang besar."

"Adakah dia akan mengeluarkan penghakiman yang sama seandainya dia memberikan perhatian yang sewajarnya kepada bukti ini?"
Posted: 15 Jan 2011 06:29 AM PST
Let's be honest. Many people love to farts. The same fart-loose free and easy folks also HATE smelling other people's farts, even that of animals.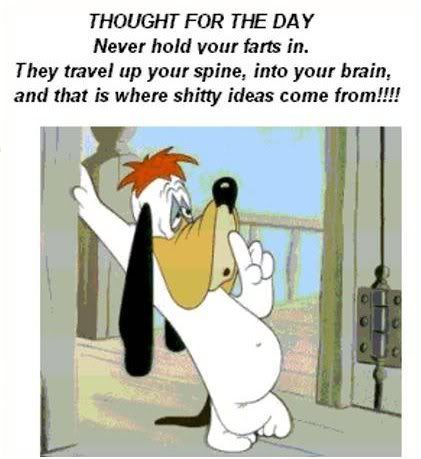 I have an old friend who loves to fart. In fact, he is infamous for his farts. In the 1980s when we were holidaying in Pulau Pangkor, the group of us were cycling round Pulau Pangkor. When we were going uphill, all of us got down from our bikes and pushed our iron horses uphill. Suddenly, he farted right in front of me and with a sudden burst of energy from the methane explosion, I went wayyyyyyyyyyyy ahead to escape the onslaught of gas.
This evening, I revisited my favorite video clips on farting which you can view
HERE
and also
AT THIS LINK.
Dr. Michael Chick also shared a link to this site which every human who loves to fart MUST READ:
FACTS ON FARTS
I wanted to share a short story that my younger son wrote when he was four called
"Bart Who Loved to Fart"
but even after searching high and low for that exercise book, I cannot find it. Basically, it is a story about Bart who loved to fart so much that his mom asked him to fart outside the house. One day, he met this lion who wanted to eat him. Bart then told the lion to stay away or else he would fart in his face. Then the lion said, "Oh yeah?" and Bart replied, "Yeah" and farted in the lion's face. The lion then fainted and Bart farted happily all the way home.
Anyway, you might also want to check out an old post on farts called
Farting Jokes For Those Who Love to Fart.
Take care and have a fart-filled evening! Just kidding! Cheers!
Beberapa Haiwan Yang Memiliki Kecerdasan Menyaingi Manusia
Posted: 15 Jan 2011 06:34 AM PST
1. Merpati Homing
Pada saat manusia memerlukan beberapa jenis peta dan kompas untuk menemukan jalan pulang setelah perjalanan yang jauh, merpati pos dapat kembali dari jarak yang sangat panjang (lebih dari 1,100 batu) tanpa panduan apapun.
Sebenarnya, mereka memiliki beberapa bantuan. Menurut penelitian oleh University of Frankfurt, merpati memiliki besi yang mengandung struktur di paruh mereka, yang membantu mereka merasakan medan magnet bumi independen gerak dan gerakan tubuh, yang dapat menentukan kedudukan geografis mereka. Hasil Penelitian ditemui tahun ini menunjukkan daya tarik magnetik ini juga ada pada burung lain.

2. Semut




Meskipun ukuran mereka kecil, banyak species di dunia semut yang memiliki kemampuan luar biasa. Salah satu yang paling mengesankan adalah smithii mycocepurus dari Amazon, satu spesies feminis super yang telah mengembangkan kemampuan untuk mereproduksi melalui kloning untuk berevolusi menjadi jenis yang semuanya betina.

Menurut penelitian dari University of Arizona, tidak jelas ketika perubahan itu terjadi, tetapi dengan reproduksi tanpa seks, semut energik menghindari proses produksi jantan dan menggantinya dengan dua kali ganda jumlah reproduksi betina yang dihasilkan setiap generasi.

Tidak seperti kita manusia, semut juga belajar cara-cara yang efisien untuk mengatur lalu lintas super mereka. Pada tahun 2006 penelitian oleh University of California Berkeley telah menetapkan bahwa perangkap semut-rahang (bauri odontomachus) dapat menutup rahangnya tersebut pada kecepatan yang luar biasa. Proses ini berlangsung hanya dalam 0.13 milidetik, 2,300 kali lebih cepat dari kedipan mata.

3. Rayap




Di Zimbabwe, spesies rayap Macrotermes michaelseni telah mengembangkan teknik yang tepat untuk peternakan cendawan tertentu yang berfungsi sebagai makanan mereka.

Cendawan ini hanya dapat tumbuh sekitar 87 darjah Fahrenheit, sedangkan suhu di luar sarang adalah 104 darjah Fahrenheit pada siang hari dan 35 darjah Fahrenheit di malam hari, rayap telah mempunyai sistem untuk menjaga suhu tetap dalam sarang mereka dengan terus-menerus membuka dan menutup ventilasi pemanasan dan pendinginan.

Ini adalah suatu idea yang menginspirasi bagi Loughborough University yang telah melakukan penelitian dengan menggunakan teknik yang sama dalam bangunan untuk manusia.

4. Chimpanzee




Banyak yang telah mengetahui tentang kecerdasan chimpanzee, dengan beberapa orang yang mendakwa mereka genius dan lainnya mengatakan bahwa kecerdasan mereka hanya setara dengan anak manusia berusia 3 tahun.

Tapi setidaknya ada satu area di mana chimpanzee lebih cerdas daripada manusia, iaitu photographic memory. Satu kajian oleh Institut Penelitian Primata Universiti Kyoto membuktikan chimpanzee muda memiliki kemampuan memori yang luar biasa untuk kenangan numerik, bahkan lebih baik daripada manusia dewasa yang diuji dengan kes yang sama dan mengikuti prosedur yang sama.

5. Lumba - Lumba





Baru-baru ini, lumba-lumba dinyatakan sebagai makhluk kedua di dunia yang paling cerdas. Sebuah zoologi dari Emory University di Atlanta, Georgia, menurut The Times, mengatakan bahwa "neuroanatomy mereka menunjukkan kontinuitas psikologis antara manusia dan lumba-lumba," dan menyerukan untuk peninjauan kembali terhadap interaksi manusia dengan lumba-lumba. Ilmuwan lain dari Universiti Marymount Loyola di Los Angeles bahkan menyebut mereka sebgai "orang-orang yang bukan-manusia. "

Jadi ya, lumba-lumba lebih cerdas daripada chimpanzee dengan kemampuan komunikasi yang mirip dengan manusia. Otak mereka hanya selisih sedikit dengan massa otak manusia, membuat mereka sebagai haiwan dengan budaya dan keperibadian yang berbeza dengan kemampuan untuk berfikir tentang masa depan.



Posted: 15 Jan 2011 05:27 AM PST
The second treasured relationship was during my Sec4. Also through IRC. (Okay! I admit I no life can? Whole day go IRC uh? But that was the 'in" thing wad!)He's been on my MSN for some time, but because he's always offline and so I dont really talk to him. And it was this one fine day, he came online and talked to me. I can't exactly remember what he said, something depressing like he's going to a boys home or something. And then halfway, he said he gotta go sparring at chongpang CC (he got wushu classes with his brother). then I realise, he's staying in the same neighbourhood before I moved. Chongpang CC, I had my tuition classes there before I moved to my current place. I had my kindergarten classes near Chongpang CC. I even witnessed a slashing/chopping incident at one of the coffeeshop at Chongpang CC. Grandpa covered my eyes but I can still remembered it now. And soon, I find myself always looking forward to talk to him on the MSN.
And on my 16th birthday, I asked him to join us together with my girls to have lunch at Cineleisure's Pastamania. While on our way down, I couldn't reach him on his mobile. I got uneasy. Until we reached Cineleisure, then the sms came to say he was at the rocky masters. And he was in a locked up at the police before that. Till now, I don't know what happen.
We shared a common song – Pachelbel's Canon In D. We shared a common love for dogs. It was at his house, I got to interact with dogs for the first time. And because he lived in a semi-detached, I passed a lot of "stages" before getting into the house. Two huge dogs greeted me at the gate. Great Dane, Hero belonging to his elder brother and the late German Shepherd Champ which was his. Both were above my waist! I don't wanna imagine them standing up on their hind feet. Being a new visitor, I had to be subjected to their "extreme sniffing" and holding on to him and my breath not to scream. while removing my shoes at the door, i heard noise coming from behind the door. While he went to chain the dogs up, I decided to mastered all my courage and walk in on my own first. And it came the second surprise – 4 Malteses runnning towards you at full speed and all at your ankles as though asking you to carry them up!
His two brothers don't really like me. And then he told me, elder brother's gf doesn't like me either, because I am an express student whereas she's from normal academic, she sees me as a threat, someone whom their family will use as a comparison with her. And so, I wasn't exactly very welcome at their house.
Throughout the relationship of about 4 months, there were tons of things that happened. My mum found out I got a boyfriend scolded me like hell, giving reasons that I should concentrate on O Levels. My handphone bills were rocket high. In whole, mummy escorted me TO school and FROM school. Mummy took away my handphone (Nokia 8310) and SIM card. Mummy took away the modem. Mummy forbids me to go anywhere except the school and home. I was to use the phone only in the living room. Once, I had used a private phone line to call him, and mummy was listening to the phone call in her room. she terminate the call immediately. and there goes another round of scolding. I switched to writing letters, and my friends would type it out and email him. And if there's a reply, my friend will print out his reply for me.
he wasn't exactly a good boy either, involved in fights, gangs and illegal racing. I am not sure how true are those cause I had never witness any. I just believe everything he told me. I made promise me to leave those gangs, you won't know what trouble will they cause in future only to know that he joined another one shortly he left one. I couldn't take it anymore. Why should I keep worrying for my boyfriend's safety when he doesn't really care about himself in the first place? I have my own O levels to care about. and that should be my priority. That day when I went his house for a breakup, his German Shepherd somehow understood and was very fierce and wanted to bite me
once, after he broke up, he called me in the middle of night. I wanted to scream back for disturbing my sleep, only he hear him crying, for the first time, to tell me Champ has passed away. I was at a loss of words. It came suddenly. I remembered the scene so clearly, how fierce Champ was, protecting his owner. Now he's gone. We were on the phone for some time – I was fully awake within seconds. I asked, why you called me. His reply was you were the first to come into my mind and you care about champ! With that, I couldn't find anything else to say, only to remain silent and let this poor owner cry it all out.
Now it's all over. We cleared whatever questions we had in our hearts and we are still very much good friends! =)
Posted: 15 Jan 2011 05:21 AM PST
I believe 2011 is a good start for most of us. I see more couples are getting attached. Couple(s) whom broke up in 2010 are on good terms with their partner(s) still. I hope.
We were discussing about relationships with my friends recently.
A common friend of mine whose gf left him during BMT, another while in army and last one was off as she was furthering her studies overseas and somehow found "greener pasture" while studying there. And another girlfriend of mine who told me she had just broken up with her boyfriend because they couldn't reach a compromise on why they should go out every saturday. You see, she has got church friends, she has got her school friends, she has got many friends she wants to go out with. She has what she called – her own life, to go on with. And she can't give it all up just for this boyfriend of hers. I believe there were other issues they couldn't reach an agreement on. And it was her first relationship in 21 years. It lasted THREE MONTHS.
And they all came back to the start point. How many relationships have I had? I have 10 to be exact, and it includes those non-serious (say 1 mth to 6mths) during my secondary school days. 10 failed relationships. And in the past, I could have very well deem as a flirt and always fling-ing around.
Out of these 10 failed relationship, I'd say I have 3 serious ones. Those that I can say I had put my heart and soul into in. My first relationship with a guy I met online, via IRC. He's older than me by 2 years, and LIVED JUST ACROSS THE EXPRESSWAY (TPE) one street apart to be exact. It was those naive innocent love, (I THINK I CAN DESCRIBE THAT WAY!) because throughout the 10 months relationship, (okay, we broke up once in between) we only HELD HANDS! i believe the secondary school students do MUCH MORE than holding hands. He was having N Levels and I sort of threw tantrum at being neglected. My fault, yes I know. I wasn't understanding. But come on, I was only 13, 14? Forgive me for my ignorance, ya?
Dua Warga Myanmar Ditemui Mati Dipercayai Dibunuh
Posted: 15 Jan 2011 05:14 AM PST
M
elaka: Dua wanita warga Myanmar berusia sekitar 30-an, ditemui mati dipercayai dibunuh di dalam rumah di Taman Malim Permai dekat sini, Sabtu.
Gambar:
WARGA Myanmar, Nanda mendukung bayi yang terselamat dalam kejadian bunuh dua warga Myanmar di Taman Malim Permai untuk dihantar ke Hospital Melaka bagi menerima Rawatan.
- Foto Mohd Jamah Nasri.
Ketua Jabatan Siasatan Jenayah Negeri Melaka, ACP Raja Shahrom Raja Abdullah berkata polis yang bergegas ke tempat kejadian selepas menerima aduan pukul 2.15 petang, menemui mayat isteri kepada tuan rumah itu di ruang tamu manakala mayat pembantu rumahnya di ruang dapur.

"Anak wanita itu yang berumur enam bulan ditemui di sebuah bilik di tingkat atas rumah itu, tidak dicederakan," katanya kepada pemberita ketika ditemui di rumah itu.

Beliau berkata semasa kejadian suami wanita itu yang dipercayai seorang peniaga rakyat Myanmar tiada di rumah, dan menurutnya kematian kedua-dua wanita itu disedari oleh adik kepada wanita tuan rumah itu yang datang ke rumah tersebut tengah hari tadi.

Katanya siasatan awal polis mendapati berlaku pergaduhan dalam rumah itu sebaik sahaja dua lelaki memasuki rumah tersebut pagi tadi.

Raja Shahrom berkata sebilah pisau dan satu penukul yang dipercayai digunakan dalam insiden itu ditemui di tempat kejadian, dan polis sedang menyiasat sekiranya ada barang berharga yang hilang dari rumah itu.

"Motif pembunuhan sedang disiasat dan belum ada tangkapan dibuat setakat ini. Siasatan dibuat mengikut mengikut Seksyen 302 Kanun Keseksaan," katanya.

Beliau berkata mayat kedua-dua wanita itu dihantar ke Hospital Melaka di sini, untuk bedah siasat.

Seorang jiran, Wan Choyow berkata kira-kira pukul 11.30 pagi tadi beliau mendengar berlaku pergaduhan dari dalam rumah itu dan kemudiannya beliau melihat dua lelaki keluar meninggalkan rumah berkenaan.

"Saya tidak mengesyaki suatu yang buruk berlaku sehingga seorang adik wanita itu yang datang ke rumah tersebut memberitahu yang dua wanita itu sudah mati," katanya.

Wan yang mengenali wanita itu sejak enam tahun lepas berkata jirannya itu mempunyai sebuah restoran di Melaka Sentral di sini.-BERNAMA


Ibu Rayu Anak Perempuan Pulang Ke Pangkuan Keluarga
Posted: 15 Jan 2011 04:31 AM PST
P
asir Puteh -- Seorang ibu yang risau dengan keselamatan anak perempuannya yang keluar dari rumah sejak Ahad lepas merayu pelajar tingkatan lima itu supaya segera pulang ke pangkuan keluarga.
Pauwina Khalid, 32, berkata kehilangan anaknya Siti Nor Hazirah Hashim (gambar), 17, hanya disedari pada pukul 5 pagi, Ahad lepas setelah didapati tiada dalam bilik yang pada biasanya ketika itu anaknya itu sedang sibuk bersiap untuk pergi ke sekolah.
Semasa membuat pemeriksaan dalam bilik anaknya itu, katanya dia mendapati pakaian dan dokumen penting anaknya itu tiada dipercayai dibawanya bersama.

"Pada sebelah malamnya saya dapati Siti Nor tidur dalam bilik bersama adiknya," katanya kepada pemberita ketika ditemui di rumahnya di Kampung Gong Garu, di sini pada Jumaat.


Katanya setelah mendapati anaknya itu tidak pulang ke rumah dan tidak hadir ke Sekolah Menengah Kebangsaan Gaal (SMKG) pada hari berkenaan, dia telah membuat laporan di Balai Polis Pasir Puteh.

Katanya anak gadisnya itu dipercayai melarikan diri bersama seorang lelaki yang mempunyai sebuah kereta Proton Saga berwarna putih berdasarkan laporan penduduk kampung yang melihat kereta dan lelaki itu tidak jauh dari rumahnya sebelum kejadian itu.

Pauwina merayu mana-mana pihak yang melihat anaknya itu yang berkulit putih dan rambut lurus melepasi bahu supaya menghubunginya atau suaminya, Hashim Hamzah, 35, di talian 010-9191585 atau mana-mana balai polis.-- BERNAMA


Van Dengan Kekata Lucah Ditinggalkan Di Hab Islam
Posted: 15 Jan 2011 02:58 AM PST
S
ingapura - SEBUAH VAN yang diconteng kekata lucah dijumpai ditinggalkan di pekarangan Hab Islam Singapura (HIS) di Braddell Road petang semalam.
Van jenis Mercedes-Benz Vito berwarna putih itu diconteng dengan kekata 'Malay sg' dan diikuti ayat mencarut dengan menggunakan semburan cat merah di sebelah kanannya.
Di sebelah kiri pula terconteng kata-kata 'HELL-O', 'Sg osama' dan apa yang kelihatan seperti angka '13' dan '11'; manakala kata 'Mati' pula disembur di belakangnya.
Pemeriksaan Berita Harian (BH) sekitar 6 petang semalam mendapati bahawa van itu ditinggalkan dekat pintu masuk kompleks tersebut.

Hab itu menempatkan pejabat Majlis Ugama Islam Singapura (Muis), Madrasah Al-Irsyad dan Masjid Muhajirin.

Ketika dihubungi, Timbalan Pengarah (Pendekatan Masyarakat) Muis, Encik Zainul Abidin Ibrahim, berkata:

'Van itu ditemui di kawasan pekarangan kami sekitar 4.30 petang, iaitu selepas waktu asar, tetapi kami tidak tahu siapa pemiliknya.'

Pihaknya menghubungi polis tidak lama setelah itu.

BH difahamkan bahawa pegawai keselamatan yang bertugas melihat van yang sudah pun diconteng itu masuk ke pekarangan HIS.

Difahamkan juga bahawa pemandu van tersebut, dipercayai seorang lelaki Melayu, telah menghilangkan diri selepas itu. -BHS


Anwar dismisses Ummi's 'mosquito' dare: Ummi, faster expose Anwar's secrets!
Posted: 15 Jan 2011 02:23 AM PST
January 15, 2011
KEMAMAN, Jan 15 — Opposition Leader Datuk Seri Anwar Ibrahim today dismissed as a "mosquito" issue the challenge of Ummi Hafilda Ali, a key witness in the former deputy prime minister's 1998 sodomy trial, to debate on his alleged sexual misconduct.
"That is a mosquito issue," he told reporters at the "PAS replaces Umno" gathering at Kampung Geliga here.
The function was launched by PAS president Datuk Seri Abdul Hadi Awang, with the party's spiritual leader and Kelantan Mentri Besar Datuk Nik Aziz Nik Mat present.
Anwar, pressed further, said he left it to the PAS president to comment on the debate challenge.
Ummi
(picture)
has said that she would file a RM700 million suit against Anwar, her brother, PKR deputy president Azmin Ali, party president Datin Seri Dr Wan Azizah Ismail, DAP chairman Karpal Singh and PAS.
Hadi, when asked earlier to comment on Ummi's statement on the debate and suit, said: "That is only a mosquito that has been released, so let a mosquito respond to it."
The suit is related to their alleged treatment towards Ummi, who claimed that Anwar had her detained and tortured when he was deputy prime minister to get her to give a false statement. — Bernama
Posted: 15 Jan 2011 02:20 AM PST
The Star carried
THIS ARTICLE
written by my old friend Lim Ai Lee on how US has agreed to send volunteer English teachers to our country in response to Malaysia's proposal to revive its Peace Corps programme after a 21-year lapse. It is certainly heartening news as this can alleviate the shortage of English teachers in Malaysia and improve proficiency of the language. Besides, this will not overly burden our national expenditure as Najib had said Malaysia was prepared to
partly
sponsor the programme of bringing in qualified teachers to teach English.
In the past, many USED to have a colonialistic view that the west is leading in many fields, particularly in education. Realistically, this is not really true any more, especially with regards to standards of education in many western countries including US.
Just last week, I met up with a former student who resides in US with her family. The present she gave me was a copy of November/December issue of Foreign Affairs. In that issue, I came across an article by Arne Duncan titled
Back to School - Enhancing U.S. Education and Competitiveness.
You can read a summarised digital version
HERE.
I was quite surprised to see that the issues raised by Arne Duncan, U.S. Secretary of Education, are quite similar to what we are facing in Malaysia.
Just as "U.S. students are falling behind their peers in advanced nations in the global race for economic competitiveness (extracted from page 65 of Nov/Dec issue of Foreign Affairs magazine, page 91 of the
Malaysia Economic Monitor
stated that results indicate not only that students—and eventually workers are not ready to compete with students from higher income countries but also that their competitiveness in mathematics has been worsening over time.
Arne Duncan observed that "to succeed in today's knowledge economy, the United States will have to become more economically competitive and more collaborative." Now if he as U.S. Secretary of Education can realize this fact even at their level of development, it is about time our leaders, especially those in the education field do MORE than just raising the proficiency of English in our country.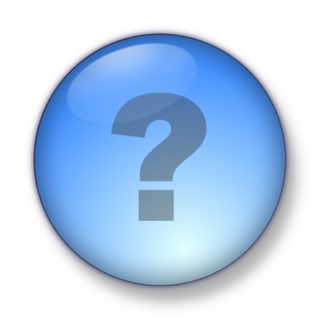 We have to go beyond
protectionist ethic
(a term that Arne Duncan also used in his article) to realize that we cannot imagine or fantasize that our nation's prosperity is dependent on how they launch popular policies that gain mileage for some quarters by winning hearts and minds rather than truly executing programs and policies that arrest and elevate the deteriorating standards of education in our country!
Arne Duncan's article also mentioned how other developed nations are more successful at recruiting talented teachers, providing first-rate teaching preparation and professional development and honoring the teaching profession. The article mentioned that unlike in the United States, South Korean teachers are selected from the top 10% of graudates and those who teach are viewed as making an important contribution to building their nation.
How about in Malaysia? How have some teachers or heads been making headlines??? I do not wish to repeat those heartbreaking incidents. What I hope is to see a definite improvement in teaching standards and teaching faculties across the board.
While some may be lauding policies promoting History as a compulsory subject without realizing how narrow is the new syllabus, the very same people who proposed such 'progressive' moves have failed to realize that we are now living in global community where IT has wrought fantastic revolutionary changes that have propelled many world economies forward.
Our leaders have failed to realize that while we are still in the backwaters in many academic areas just because the system churns out straight A students like hamsters/rabbits propagating, Malaysian students have now to compete
throughout their careers
with their peers from other developing and developed nations!
In other words, if we do not arrest the decline in education standards, other nations which currently have BETTER education standards will outclass our population in terms of competitiveness!
A very good example would be South Korea and our nearest neighbour, Singapore. Years ago, Malaysia was ahead of South Korea but today, look at how that nation is making headlines in many areas of technology and even in education. Arne Duncan said that young adults in eight other nations, including South Korea, are MORE likely to have college degrees than those in the US.
I believe our leaders may have slipped into their own blissful comfort zone and forgotten that international competition in many areas has actually increased international collaboration. While we may delude ourselves with crop after crop of straight A students, high percentage passes in UPSR, PMR, SPM or STPM etc, many have failed to realize that in modern society, education is a public good that goes far beyond national boundaries.
What is the value of an 'A' in a public exam of our country? Those in this line would know but are not in a position to divulge confidential information.
Do you think that our students can stand in good stead against those from neighbouring countries, such as Singapore?
For far too long, our system has cushioned our students, especially selected ones, from the harsh reality of the very competitive field in the world.
The teaching of Science and Maths in BM for many years has certainly put many at a disadvantage. Apart from that, what has the government done to develop better critical thinking skills, cross-cultural understanding and language skills of our students?
Last year, The Star reported
HERE
that one million laptop computers will be given out free to poor students of secondary schools nationwide soon in an effort to increase broadband penetration in the country. Does anyone know whether ONE MILLION LAPTOPS actually reached ONE MILLION STUDENTS in our country?
The point I am trying to make is that there is always a lot of hot air and fanfare about grandiose policies but at the end of the day, what can the country show in terms of results?
For far too long, our leaders have been closeted in the dream world and forgotten the borderless nature of innovation, meritocracy and education standards all over the world. They have chosen to be blind to the slew of global challenges which have spurred others to make progress by leaps and bounds. Instead, they have crippled many by dishing out aid and other perks if you get my drift - the sum total of which has crippled our young population who are so comfortable with the crutches that they receive so readily.
I find it so tragic that many chose to ignore the fact that education is the greatest tool that will help us to equalize with other nations. With higher standards in education, the government can overcome regional/cultural differences and open a whole new vista of learning opportunities that will, in the future, open up MORE economic opportunities once the student population reaps advantages from improving their international competitiveness. As it stands, many have told me that potential employers seem to prefer overseas graduates than local graduates for obvious reasons. How saddening! In the long run, how many can send their children overseas for tertiary education? I cannot! And what will happen to our nation 30 years down the road???
Where are we in STEM fields i.e. science, technology, engineering and mathematics? It is very scary to see how even though immigrants make up 12% of US workforce but are also 50% of the country's PhD qualified scientists and engineers!
Obviously, strengthening and improving our country's education standards and enhancing our international/economic competitiveness require a sea of change in the mindset of political leaders and voters if they treat these areas as a source of threat, rather than as a tool to propel our nation forward.
Until and unless our leaders have the political will to do the right thing for the nation, are we expected to 'tolerate' and live with such conditions, to our nation's detriment or development? Only time will tell who is singing the right tune for the right audience. In the mean time, we will have to survive this cacophonous comedy!
This posting includes an audio/video/photo media file: Download Now
Muhyiddin meets Clinton: Ties on 'positive track'
Posted: 14 Jan 2011 04:32 PM PST
Who plays with fire and lives by the sword would reap what they sow
Posted: 15 Jan 2011 01:06 AM PST
The origins of al-Qaeda as a network inspiring terrorism around the world and training operatives can be traced to the Soviet War in Afghanistan (December 1979—February 1989).(Ref: Cooley, John K. (Spring 2003). "Unholy Wars: Afghanistan, America and International Terrorism" (reprint). Demokratizatsiya. http://findarticles.com/p/articles/mi_qa3996/is_200304/ai_n9199132.)
The U.S. channeled funds through Pakistan's Inter-Services Intelligence agency to the Afghan mujahideen fighting the Soviet occupation in a CIA program called Operation Cyclone. (Ref: "How the CIA created Osama bin Laden". Green Left Weekly. 2001-09-19. http://www.greenleft.org.au/2001/465/25199. Retrieved 2007-01-09.  "1986–1992: CIA and British Recruit and Train Militants Worldwide to Help Fight Afghan War". Cooperative Research History Commons. http://www.cooperativeresearch.org/context.jsp?item=a86operationcyclone. Retrieved 2007-01-09.)
U.S. government financial support for the Afghan Islamic militants was substantial. Aid to Gulbuddin Hekmatyar, an Afghan mujahideen leader. and founder and leader of the Hezb-e Islami radical Islamic militant faction, alone amounted "by the most conservative estimates" to $600 million. Hekmatyar "worked closely" with bin Laden in the early 1990s. (Bergen, Peter L., Holy war, Inc.: Inside the Secret World of Osama bin Laden, New York: Free Press, c2001., p.70-1)
In addition to hundreds of millions of dollars of American aid, Hekmatyar also received the lion's share of aid from the Saudis. (Bergen, Peter L., Holy war, Inc.: inside the secret world of Osama bin Laden, New York: Free Press, c2001., p. 69)
There is evidence that the CIA supported Hekmatyar's drug trade activities by giving him immunity for his opium trafficking that financed operation of his militant faction. (Interview with Alfred McCoy, 9 November 1991 by Paul DeRienzo)
While over 250,000 Afghan mujahideen fought the Soviets and the communist Afghan government, it is estimated that were never more than 2,000 foreign mujahideen in the field at any one time. (Wright 2006, p. 137.)
Nonetheless, foreign mujahideen volunteers came from 43 countries, and the total number that participated in the Afghan movement between 1982 and 1992 is reported to have been 35,000. ("The War on Terror and the Politics of Violence in Pakistan". The Jamestown Foundation. 2004-07-02. Archived from the original on December 8, 2006. http://web.archive.org/web/20061208102951/http://www.jamestown.org/news_details.php?news_id=54. Retrieved 2007-01-09.)
U.S. officials estimate that, from 1985 to 1992, 12,500 foreigners were trained in bomb-making, sabotage. and urban guerrilla warfare in Afghan camps the CIA helped to set up.[68] Bin Laden was one of the key players in organizing training camps for the foreign Muslim volunteers. ("Who Is Osama Bin Laden?". Forbes. September 14, 2001.)
Ali Abdul Saoud Mohamed, (علي محمد) (born June 3, 1952) is a double agent[1] who worked for both the CIA and Egyptian Islamic Jihad simultaneously, reporting on the workings of each for the benefit of the other. (Ref:Wikipedia_ http://en.wikipedia.org/wiki/Ali_Mohamed)
In November 1989, Ali Mohamed, a former special forces Sergeant stationed at Fort Bragg, North Carolina, left military service and moved to California. He traveled to Afghanistan and Pakistan and became "deeply involved with bin Laden's plans."
He simply walked into the CIA office in Cairo and asked to speak to the station chief and offered his services, the Americans assumed he was an Egyptian spy, but nevertheless recruited him to be a junior intelligence officer.
He was simply picked up by the Special Forces in the American army, who sent him to the Special Warfare school and encouraged him to pursue a doctorate in Islamic Studies and teach courses on the Middle East. (Temple-Raston, Dina. "The Jihad Next Door", 2007. p. 83)
In the 1980s Mohamed trained anti-Soviet fighters en route to Afghanistan. FBI special agent Jack Cloonan called him "bin Laden's first trainer". (Interview with FBI special agent Jack Cloonan, Frontline, PBS, October 18, 2005.)
A year later, on November 8, 1990, the FBI raided the New Jersey home of Ali Mohammed's associate El Sayyid Nosair, discovering a great deal of evidence of terrorist plots, including plans to blow up New York City skyscrapers.[73] Nosair was eventually convicted in connection to the 1993 World Trade Center bombing, and for the murder of Rabbi Meir Kahane on November 5, 1990. In 1991, Ali Mohammed is said to have helped orchestrate bin Laden's relocation to Sudan.
The U.S. viewed the conflict in Afghanistan, with the Afghan Marxists and allied Soviet troops on one side and the native Afghan mujahideen radical Islamic militants on the other, as a blatant case of Soviet expansionism and aggression. The U.S. channeled funds through Pakistan's Inter-Services Intelligence agency to the Afghan mujahideen fighting the Soviet occupation in a CIA program called Operation Cyclone.[
On August 13, 2005, The Independent newspaper, quoting police and MI5 investigations, reported that the 7 July bombers acted independently of an al-Qaeda terror mastermind someplace abroad.(Ref: Bennetto, Jason; Ian Herbert (2005-08-13). "London bombings: the truth emerges". The Independent. http://news.independent.co.uk/uk/crime/article305547.ece. Retrieved 2006-12-03.Wikipedia)
What exactly al-Qaeda is, or was, remains in dispute. Author and journalist Adam Curtis contends that the idea of al-Qaeda as a formal organization is primarily an American invention. Curtis contends the name "al-Qaeda" was first brought to the attention of the public in the 2001 trial of bin Laden and the four men accused of the 1998 U.S. embassy bombings in East Africa:
The reality was that bin Laden and Ayman Zawahiri had become the focus of a loose association of disillusioned Islamist militants who were attracted by the new strategy. But there was no organization. These were militants who mostly planned their own operations and looked to bin Laden for funding and assistance. He was not their commander. There is also no evidence that bin Laden used the term "al-Qaeda" to refer to the name of a group until after September the 11th, when he realized that this was the term the Americans had given it. (Ref: The Power of Nightmares, BBC Documentary. Wikipedia)
Why did US invented al-Qaeda ? As a matter of law, the U.S. Department of Justice needed to show that bin Laden was the leader of a criminal organization in order to charge him in absentia under the Racketeer Influenced and Corrupt Organizations Act, also known as the RICO statutes. The name of the organization and details of its structure were provided in the testimony of Jamal al-Fadl, who said he was a founding member of the organization and a former employee of bin Laden . (Ref: WMD Terrorism and Usama bin Laden" by The Center for Nonproliferation Studies   )Questions about the reliability of al-Fadl's testimony have been raised by a number of sources because of his history of dishonesty, and because he was delivering it as part of a plea bargain agreement after being convicted of conspiring to attack U.S. military establishments. ("Witness: Bin Laden planned attack on U.S. embassy in Saudi Arabia". CNN. 2001-02-13. http://edition.cnn.com/2001/LAW/02/13/Embassy.bombings.trial/. Retrieved 2007-06-12. & McGeary 2001.) Sam Schmidt, one of his defense lawyers, said:
There were selective portions of al-Fadl's testimony that I believe was false, to help support the picture that he helped the Americans join together. I think he lied in a number of specific testimony about a unified image of what this organization was. It made al-Qaeda the new Mafia or the new Communists. It made them identifiable as a group and therefore made it easier to prosecute any person associated with al-Qaeda for any acts or statements made by bin Laden. (The Power of Nightmares, BBC Documentary.)
According to the award-winning 2004 BBC documentary The Power of Nightmares, al-Qaeda was so weakly linked together that it was hard to say it existed apart from bin Laden and a small clique of close associates. The lack of any significant numbers of convicted al-Qaeda members, despite a large number of arrests on terrorism charges, was cited by the documentary as a reason to doubt whether a widespread entity that met the description of al-Qaeda existed.( Gerges, Fawaz A (2005-09-05). The Far Enemy: Why Jihad Went Global. Cambridge University Press. ISBN 0-521-79140-5.)
Bin Laden explained the origin of the term in a videotaped interview with Al Jazeera journalist Tayseer Alouni in October 2001:The name 'al-Qaeda' was established a long time ago by mere chance. The late Abu Ebeida El-Banashiri established the training camps for our mujahedeen against Russia's terrorism (Note-with the help of CIA). We used to call the training camp al-Qaeda. The name stayed. (Transcript of Bin Laden's October interview". CNN. 2002-02-05. http://archives.cnn.com/2002/WORLD/asiapcf/south/02/05/binladen.transcript/index.html. Retrieved 2006-10-22.)
Former British Foreign Secretary Robin Cook wrote that the word Al-Qaeda should be translated as "the database", and originally referred to the computer file of the thousands of mujahideen militants who were recruited and trained with CIA help to defeat the Russians. (The Guardian, 8 July 2005, "The Struggle Against Terrorism Cannot Be Won by Military Means," Robin Cook, http://www.guardian.co.uk/uk/2005/jul/08/july7.development)
The September 11, 2001, attacks were the most devastating terrorist acts in American history, killing approximately 3,000 people. Two commercial airliners were deliberately flown into the World Trade Center towers, a third into The Pentagon, and a fourth, originally intended to target the U.S. Capitol, crashed in a field in Shanksville, Pennsylvania.
Messages issued by bin Laden after September 11, 2001, praised the attacks, and explained their motivation while denying any involvement.[140] Bin Laden legitimized the attacks by identifying grievances felt by both mainstream and Islamist Muslims, such as the general perception that the U.S. was actively oppressing Muslims.[141]
Bin Laden asserted that America was massacring Muslims in 'Palestine, Chechnya, Kashmir and Iraq' and that Muslims should retain the 'right to attack in reprisal'. He also claimed the 9/11 attacks were not targeted at women and children, but 'America's icons of military and economic power'.[142]
"Live by the sword, die by the sword" is a metaphorical expression meaning that living one's life in a certain way will, in the end, affect one's destiny. The proverb comes from the Gospel of Matthew, verse 26:52, which describes a disciple (identified in the Gospel of John as Peter) drawing a sword to defend against the arrest of Jesus in the Garden of Gethsemane, but is rebuked by Jesus, who tells him to sheath the weapon:
Then said Jesus unto him, Put up again thy sword into his place: for all they that take the sword shall perish with the sword.[1]
While a common modern interpretation[2] means "those who live by violence will die by violence", suggesting nonviolence or pacifism as an alternative, it is also used for a variety of situations which contain an element of poetic justice. For instance the proverb could be used to describe a person who regularly drives under the influence and is ultimately killed in a vehicle accident caused by another's intoxicated driving. A deeper meaning alludes to "those who judge will be judged" in reference to Matthew 7:2 and Luke 6:37 which can also be interpreted as poetic justice for those observed to be wrongfully condemning others. Other variants on this phrase are also commonly used.
Ref: From Wikipedia
Related Articles
NGO Rancang Perhimpunan Bantah Perlantikan Khusrin 23 Jan
Posted: 15 Jan 2011 01:53 AM PST
N
GO: Pelantikan Khusrin langgar hak rakyat S'gor
Sebuah kumpulan pendesak baru merancang untuk mengadakan perhimpunan Ahad depan (23 Januari) bagi membantah perlantikan Datuk Mohd Khusrin Munawi sebagai setiausaha kerajaan negeri Selangor yang baru.
Hormati Suara Rakyat Selangor (HSRS)
berharap dapat mengumpulkan sekurang-kurangnya 10,000 orang ke perhimpunan itu yang dijadual diadakan di stadium MPPJ di Kelana Jaya.
Jurucakap kumpulan itu, Haris Ibrahim berkata, perhimpunan tersebut bertujuan memberi tekanan kepada Ketua Setiausaha Negara, Tan Sri Mohd Sidek Hassan supaya menarik balik pelantikan Khusrin.

"Pelantikan Khusrin adalah kemuncak percubaan kerajaan persekutuan BN bagi menafikan rakyat Selangor mendapat khidmat terbaik dalam pentadbiran negeri oleh kerajaan persekutuan Umno-BN.

"Rakyat Selangor pada 8 Mac 2008 telah mengundi dan membuat pilihan. Apa yang kita lihat hari ini ialah insiden, gerakan untuk memandang rendah pilihan rakyat Selangor.

"Insiden terbaru pelantikan SUK ini hanya membimbangkan lagi rakyat Selangor kerana walau telah memilih Pakatan Rakyat, ada usaha pihak lain mengganggu dan merendahkan Kerajaan Negeri Selangor" kata Haris pada sidang akhbar di Dewan Perhimpunan Cina KL-Selangor di ibu negara hari ini.

Selain itu, katanya, perhimpunan berkenaan akan juga memberi tumpuan kepada isu tempatan yang tidak dapat diselesaikan kerana tiada kerjasama dari kerajaan persekutuan melalui agensi mereka seperti Jabatan Kerja Raya (JKR), Polis Di Raja Malaysia (PDRM), SYABAS serta agensi lain.

HSRS merupakan gabungan NGO yang memperjuangkan hak rakyat dan keadilan seluruh negara.

Antara NGO terlibat ialah Bersih 2.0, Jaringan Rakyat Tertindas (JERIT) Saya Anak Bangsa Malaysia (SABM), Jemaah Islah Malaysia (JIM), Malaysian Civil Liberties Movement (MCLM) dan beberapa lagi. -mk


Posted: 14 Jan 2011 11:19 PM PST
No need to venture further.
Though there are so many mouth-watery kampong restaurants and warongs, I need to approach just one location, where there's the satar and otak2 on one side, and those Malay kueh baked over coconut husks on the other.
This outlet caters to the evening tea spread.
While some have been bought for the kids, I have managed to grab some otak2, satar, kueh bakar, kueh akak/akok and baulus for my KL day trip tomorrow.
I wanted to bring some freshly-made keropok lekor but then, the fish-smell might permeate over the whole bus and somebody may good seasick.
Not advisable then.
So ladies, my potluck is ready...yey yey!!
p.s. You know what happened? I left my handbag on the chair and went to wash my hand after enjoying some satar, otak2 and air nyur ( air kelapa lah).
Since I was alone, my eagle eyes were glued to my unattended handbag.
And then, just as I finished washing, there was this young boy with long hair.
He passed by my table and I dashed at him fearing the safety of my handbag on the chair.
"Ya Allah!! Kenapa ni? Terperanjat saya!" shocked at my sudden bull-like charging.
I looked at his face and thought, maybe he's not a drug-addict or a thief..my mistake then...oohh shame2!
He paused, waiting for a reply while rubbing his chest for he nearly had a cardiac arrest~
"Err..tak, tadi lalat tu nak hinggap minuman saya.." I just had to say something silly.
He proceeded walking to his motorcycle while I continued sipping my coconut drink and smiled quietly to myself.
Better be a fool then be sorry..* wink"
He came back later.
Gosh, he was working there as the 'drink preparer'!!
Mak Oi!!
Lebih 100 Pengunjung Kuil Maut Dalam Tragedi Di Sabarimala
Posted: 15 Jan 2011 12:30 AM PST
C
hennai: Lebih 100 orang dikhuatiri maut, manakala berpuluh lagi cedera dalam satu rempuhan di Sabarimala, sebuah tempat suci bagi penganut agama Hindu di Kerala, malam tadi.
Media India melaporkan bahawa tragedi itu berpunca daripada satu kemalangan jalan raya yang berlaku ketika orang ramai yang pulang daripada mengunjungi tempat suci berkenaan di sebuah kawasan hutan dan berbukit-bukau dikenali sebagai Pulmedu.
"Kami difahamkan, akibat keadaan gelap, beberapa kenderaan telah terbalik atau merempuh orang ramai. Ini menyebabkan beberapa orang terjatuh serta dihempap sebuah kenderaan dan seterusnya mencetuskan suasana kelam-kabut.

"Kami sudah temui semua mayat. Kawasan berkenaan diselimuti kabus tebal," kata Ketua Pengarah Polis Kerala Jacob Punnoose, yang dipetik Press Trust of India (PTI).

Kebanyakan mangsa yang terbunuh dalam kejadian pada kira-kira jam 10 malam itu dipercayai berasal dari Tamil Nadu.

Belum ada kepastian sama ada warga asing turut menjadi mangsa dalam tragedi itu dan pihak berkuasa sedang mengenal pasti identiti mereka yang terbunuh.

Kira-kira 200,000 orang membanjiri Sabrimala bersempena perayaan "Makar Sankaranti" yang disambut setiap tahun di seluruh India.

Tragedi sama berlaku pada 14 Januari 1999 yang meragut lebih kurang 53 nyawa di negeri berkenaan. - BERNAMA


Gelombang Demonstrasi Rakyat Tunisia Sebabkan Presidennya Lari ke Arab Saudi
Posted: 15 Jan 2011 12:00 AM PST
M
antan Presiden Tunisia Larikan Diri Ke Saudi Arabia
Mantan Presiden Tunisia, Zine al-Abidine Ben Ali, telah tiba di Saudi Arabia setelah dipaksa turun dari jawatannya ekoran gelombang penunjuk perasaaan anti pemerintah.
Pejabat berita Reuters melaporkan bahwa Ben Ali dan keluarganya sudah tiba di kota pelabuhan Jeddah.
Pejabat berita rasmi Saudi Arabia (SPA) pula melaporkan bahawa pemerintah Kerajaan Saudi Arabia menyambut kedatangan Ben Ali dan keluarganya dan menyatakan dukungan mereka terhadap rakyat Tunisia.

Gelombang penunjuk perasaaan anti pemerintah dan kekerasan polis menyapu Tunisia minggu ini dan mengakibatkan Ben Ali mengundurkan diri dari jabatannya.

Sebelumnya Perdana Menteri Tunisia, Mohammed Ghannouchi mengatakan akan mengambil alih kekuasaan sementara dari Ben Ali.


Pengumuman pengunduran diri itu disampaikan oleh Ghannouchi lewat saluran TV negara.

Ghannouchi, 69, pernah menjabat menteri keuangan sebelum menjadi perdana menteri pada tahun 1999.

Keadaan darurat

Pengunduran diri ini diumumkan tak lama setelah pernyataan keadaan darurat dan pembubaran kabinet serta parlimen.

Pemilihan parlimen akan diselenggarakan dalam waktu enam bulan yang akan datang.

Ben Ali -dalam pernyataan yang disiarkan lewat saluran TV nasional Kamis (13/01)- berjanji tidak akan mencalonkan diri lagi dalam pemilihan 2014.

Ben Ali, 74, merupakan presiden kedua Tunisia sejak merdeka dari Prancis tahun 1956.

Dia mulai menjadi presiden sejak tahun 1987 dan dalam pemilihan 2009 kembali berkuasa dengan merebut sekitar 90% suara.

Namun krebilitinya musnah sejak demonstrasi yang berlangsung selama beberapa minggu ini untuk menentang kenaikan harga barangan, korupsi, dan pengangguran.


[Bergambar] Berpaut Bot Penyelamat 3 Hari Tiga Malam
Posted: 14 Jan 2011 11:27 PM PST
Sarikei – Mereka yang terselamat dari tragedi kapal karam di sini menyatakan mereka berpaut kepada bot penyelamat selama tiga hari tiga malam selepas kapal yang dinaiki terbalik di 8.9 batu nautika dari Kuala Rajang pada pukul 8.30 pagi hari Isnin.
Menurut seorang yang terselamat, Jong Boh Siong, beliau menyatakan kapal MV Soon Bee 2 meninggalkan Kuching pada hari Isnin. Pada pagi Selasa jam 8.30, mereka berdepan cuaca buruk dengan petir dan kilat serta gelombang ombak besar setinggi 4 hingga 5 meter yang berterusan sehingga air melimpahi masuk ke dalam kapal kargo dinaiki.

Beliau menyatakan sebaik saja kapal itu hampir karam, sepuluh orang dari mereka mencapai dan menaiki rakit yang didapati dari kapal berkenaan.

Pagi kelmarin mereka sampai ke tebing sebuah sungai, berjalan merentasi hutan dan tiba di Kampung Bayang dimana orang kampung di situ memberi mereka makanan dan menghubungi pihak polis

Rakyat Malaysia yang terselamat ialah Imam Fahrudi (jurugan), Sadri Ismail (ketua pegawai), Wong Kie Ket, Robert Aling anak Kiniding dan Jong Poh Siong.

Lima lagi merupakan rakyat India iaitu Athoaba Baremron Kabul, Vivek Kumar Sharma, Narotam Banshiyar, Maniah Kumar Singh dan Ravinderdeep Singh.

Lapan mangsa yang hilang ialah Bong Youn Choi, Jong Qing You, Bong Kui Son serta Paturaa anak Sipor dari Malaysia, manakala empat lagi rakyat India iaitu Tripati Yogesh Kumar, Arun Mathunny Raj, Vijit Hazarika dan Akhand Pratap Singh.

Ketua Penguat kuasa Maritim Wilayah Sarawak Laksamana Pertama Ismail Bujang Pit berkata operasi mencari dan menyelamat yang terpaksa dihentikan awal hari ini berikutan ombak besar, akan diteruskan di lokasi kapal kargo berkenaan
tenggelam sebaik keadaan cuaca mengizinkan.

Beliau berkata kapal nelayan, terutama yang ke laut dalam di Tanjung Manis, telah dimaklumkan mengenai kejadian itu dan diminta membantu usaha mencari dan menyelamat anak kapal yang masih hilang.

Katanya, APPM menerima laporan kecemasan daripada kapal terbabit yang berdepan masalah kebocoran pada Selasa malam, namun cuaca buruk dan ombak besar sehingga mencapai ketinggian 3.5 meter, menyebabkan usaha mencari dan menyelamat sukar.



Survivor nearly gave up hope to remain alive

SIBU: For two days, life for the 79-year-old retiree and part-time seafarer, Wong Kie Ket came to a standstill.

Wong, from Sibu, had thought that it would not be possible for him to see light of day again after the lifeboat drifted in the South China Sea aimlessly.

However, by a stroke of luck, the lifeboat which he together with nine other seafarers jam-packed for two days, eventually reached Kabong beach yesterday morning at about 7am.

"It was joy upon reaching the beach and though our lifeboat was still metres away from the beach, all of us jumped down and swam ashore," he said when interviewed at the Sarikei Hospital where he was recuperating.

Wong was one of the 18 crew members of the cargo ship MV Soon Bee II that went missing around 8am on Tuesday following torrential rain and rough sea condition.

As at press time yesterday, eight other crew members were still reported missing.

The ship's captain had sent a distress signal that the 56-metre long vessel had suffered a leak during its journey.

Recalling the incident, Wong said he was inside the cargo section when the boat suddenly capsized, apparently after suffering a leak through one of the ship's compartments.

"One of the containers fell and hit my head before I realised that danger was lurking. Immediately, I swam towards the window patio as water sipped into the ship," he said.

Once outside the sinking ship, Wong said he saw the lifeboat with four persons already inside.

He joined the group and stayed inside the lifeboat before another seafarer joined them.

After waiting for several minutes and making sure that nobody were left behind, the group began to paddle the lifeboat using only their bare hands.

"It was tough but none of us were showing any signs of despair. All of us have high hopes that we will survive and together we will prevail the mishap," he recalled.

The group reached Tanjung Manis on Jan 12 before the water current pushed them to a beach in Kabong yesterday morning.

Wong said this was the second time that he encountered such a mishap in his life-long career as a seafarer.

The last time was in 1985 when he also miraculously escaped from a leaking ship. -borneopost


Foto ehsan sarawakupdate:


Go Genting! One-day trip to Resorts World Genting!! Cake & Coffee @ Starbucks!!
Posted: 14 Jan 2011 10:50 PM PST
Starbucks Genting Highland
 Yeah, ma birthday treat from mommy and janson - a slice of cheese cake and cuppa coffee.

In First World Hotel...
In 'Caterpillar' Monorail...first ride for daddy and Janson.
Maxis-Burger King privilege:
1 Whopper + 1 Chicken Royale + 2 Medium Ice Lemon Tea + 1 Large Onion Rings @ RM20.
Yet another death in police custody? If it is, then it's nothing new...Police = MACC!
Posted: 14 Jan 2011 10:10 PM PST
The family members of M Krishnan, who was found dead in the lock-up at the Bukit Jalil police station on Jan 7, have urged the attorney-general to agree to a second post-mortem and the speedy release of his body.
Krishnan's widow, P Revathi, 37 (
right
), believes that Krishnan's death was caused by police brutality while in custody and not caused by stomach ulcers. She hopes and wants a second post-mortem to be done soon.
After handing over a memorandum to the National Human Rights Commission (Suhakam) in Kuala Lumpur today seeking the panel's assistance to request the attorney-general to agree to their request, Revathi, who was was accompanied by Kapar MP S Manikavasagam and PKR vice-president N Surendran, said, "I don't understand why when the
police now say
it's fine to do a second post-mortem, the AG says no."