---
Local Councils In S'gor To Set Up Disability Committees By Feb End
Posted: 30 Jan 2011 08:00 AM PST
aNt, Sharipah & Ronnie with guidebook
DATELINE SELANGOR STATE SECRETARIAT OFFICE, SHAH ALAM:

MALAYSIANS WITH DISABILITIES in Selangor have good reason for plenty of cheer on this Chinese Lunar New Year. 

They will finally be able to see some positive changes happening for them in the state soon. 



Disabled directive
All 12 local councils in Selangor have been ordered to set up disability
Happy Chinese New Year to all of my friends, family members and constituents.
Posted: 30 Jan 2011 07:46 AM PST
Kekalahan PR Di Tenang. Loceng Amaran Berbunyi (updated)
Posted: 30 Jan 2011 09:33 AM PST
P
Keputusan rasmi mengesahkan Barisan Nasional (BN) berjaya mengekalkan kerusi DUN Tenang, Johor pada pilihan raya kecil hari ini, yang terganggu disebabkan hujan lebat dan banjir.
Calon BN Mohd Azahar Ibrahim memperoleh 6,699 undi manakala calon PAS Normala Sudirman mendapat 2,992 undi.
Majoriti diperoleh BN 3,707 undi.
Sebelum ini BN meletakkan sasaran untuk mencapai majoriti 5,000 yang pernah diperoleh pada 2004.

Pada pilihan raya umum Mac 2008, calon BN menewaskan PAS dengan kelebihan 2,492 undi.

Muhasabah Awal

1) Hujan yang begitu lebat turun mungkin menjadi faktor penguni-pengundi tidak dapat menunaikan tanggungjawab sebagai pengundi. Ini diakui sendiri oleh Timbalan Pengerusi Suruhanjaya Pilihan Raya Datuk Wan Ahmad Wan Omar yang berkata jumlah peratusan itu lebih rendah daripada pilihan raya umum 2008 iaitu 73.52 peratus.

2) PR tidak menduga lantas tidak bersedia dengan kaedah-kaedah untuk mengangkut pengundi apabila berlaku keadaan banjir sedemikian. Sekadar mengharapkan bot pertahanan awam dan polis, ia seperti menempa kekalahan awal.


3) Peratusan mengundi kaum Cina di bandar adalah rendah. Di satu ketika melalui twitter seorang anggota parlimen Serdang Teo menulis "Amaran! Peratusan keluar mengundi di kawasan Cina cuma 20 peratus; Felda sudah 50 peratus. Tolong bantu panggil orang yang kamu kenal di Labis." Selain hujan, ada faktor lain kaum Cina tidak keluar mengundi, dimana ditemui sekeping cek yang dikoyakkan bernilai RM3,000 dipercayai perbuatan membeli undi (atau jangan kelaur mengundi) dari kaum Cina giat berlaku.

4) Masyarakat FELDA sepertimana yang GB pernah ulas sebelum ini, menerima ugutan, sehinggakan PAS dilaporkan tidak dibenarkan berkempen di beberapa lokasi di ladang FELDA. UMNO BN menggunakan taktik yang sama di Galas. Semalam GB menyatakan:

Ingat Galas! UMNO bawa taktik Galas ke Labis. Di Galas, orang asli yang diumpan dan diugut, tetapi di Labis, warga FELDA yang menerima umpanan dan ugutan tersebut.

Buktinya:

GALAS


TENANG


4) PKR Bermasalah. Tidak dinafikan ramai pemimpin PKR yang turun membantu bertungkus lumus, namun PKR masih bermasalah. Faktor Anwar, faktor kesan pemilihan 2010 menjejaskan reputasi PKR sehinggakan masyarakat kaum bukan-Melayu (Cina & India) dikatakan enggan keluar mengundi. 2 pemimpin PKR keluar parti di masa kempen PRK Tenang, Pengasas PKR, Ng Lum Yong dan MP Gobala.

5) PAS sendiri bermasalah. Pertama, kurang mesra dengan pengundi Melayu. Hanya menemui mereka semasa pilihanraya. Kedua, ada jurang komunikasi diantara pengundi dengan parti. Dakwah belum berjejak ke akar umbi.

6) Kempen menyerang calon BN. Ia tidak berapa tersusun dan tidak tepat. Masyarakat melihat seperti PAS tidak mengkotakan janji iaitu tidak akan melakukan serangan peribadi. Ia tidak dijelaskan di peringkat awal sidang media sehinggakan satu ketika GB terpaksa membetulkan persepsi bahawa yang kita serang bukan peribadi tetapi kompetensi calon yang diketengahkan.

Akibat dari strategi yang kurang tepat, pihak lawan bertindak balas dengan dua serangan peribadi di saat akhir, satu berkenaan sijil cuti sakit suami calon siap dengan ugutadari TPM, kedua serangan sijil kelulusan SPM calon PAS yang tak berkesempatan untuk dijawab.

7) Media PR masih tidak tersusun, tidak prolifik dan tidak pro-aktif. Maklumat tidak mantap. Banyak yang keterlaluan optimisnya. Seperti kenyataan Timbalan Presiden PAS: "PAS yakin menang atau kurang majoriti BN" - apa asasnya? Bahan kempen juga tidak mencukupi untuk mengimbangi media massa arus perdana yang menyerang secara agresif. Serangan dan ucapan para pemimpin UMNO BN banyak yang tidak ditangkis.

Ada lagi beberapa sebab lain yang tidak wajar untuk GB tuliskan di sini. Akan dikemukakan jika diminta oleh parti iaitu dari perspektif seorang blogger kecil seperti GB.

Apa-apa pun kita mengucapkan terima kasih dan syabas kepada petugas yang bertungkus-lumus tanpa mengira siapa mereka, PAS, PKR, DAP, blogger, kumpulan atau individu, yang berusaha di sepanjang tempoh kempen PRK Tenang. Semuga Allah membalas segala jasa mereka yang terlibat.

GB yakin jika kita berani mengakui kelemahan dan kemudian mencari jalan mengatasinya, kita akan berjaya di dalam PRK Merlimau nanti.


"Janganlah kamu bersikap lemah, dan janganlah (pula) kamu bersedih hati, padahal kamulah orang-orang yang paling tinggi (derajatnya), jika kamu orang-orang yang beriman." (Ali 'Imran: 139)

"Jika kamu mendapat luka, maka sesungguhnya mereka itu pun mendapat luka yang serupa. Dan masa (kejayaan dan kehancuran) itu, Kami pergilirkan di antara manusia (agar mereka mendapat pelajaran); dan supaya Allah membezakan orang-orang yang beriman (dengan orang-orang yang ingkar) dan supaya sebahagian kamu dijadikan-Nya sebagai syuhada. Dan Allah tidak menyukai orang-orang yang zalim, dan agar Allah membersihkan orang-orang yang beriman (dari dosa mereka) dan membinasakan orang-orang yang ingkar." (Ali 'Imran: 140-141)



Tenang: Appreciation to fellow bloggers
Posted: 30 Jan 2011 07:36 AM PST
BN retains Tenang state seat with an improved majority of 3,707 votes compared with 2,492 in the 2008 national poll.
Its Umno candidate Azahar Ibrahim secures 6,699 votes while Pas' Normala Sudirman gets 2,992. Voters turnout was 71.71 per cent compared with 73.52 per cent previously.
Congratulations to BN workers and volunteers for the good and hard work.
However, my salute and appreciation are for the new media team comprising pro-govt bloggers and news portal for round-the-clock updates and reporting. They braved heavy rain and flood to feed readers with the latest news.
Not forgetting my team from
Malaysia Aktif
for their true dedication in all assignments. Next will be Merlimau state seat by-election on March 6.
Its time to go home and I just wonder whether the roads in Labis are clear for our exodus. I really miss my 4-year old darling... and....
Posted: 30 Jan 2011 06:42 AM PST
My apologies for this late posting. I have been so busy with the return of relatives and friends from overseas - spending time with them in fellowship and meals. Tonight, I had three dinner invitations but could only go for one while my husband went for the second half of another dinner. I hope you will enjoy the following post which was sent to me ages ago. Take care and have a blessed week!
Brenda was a young woman who was invited to go rock climbing. Although she was scared to death, she went with her group to a tremendous granite cliff.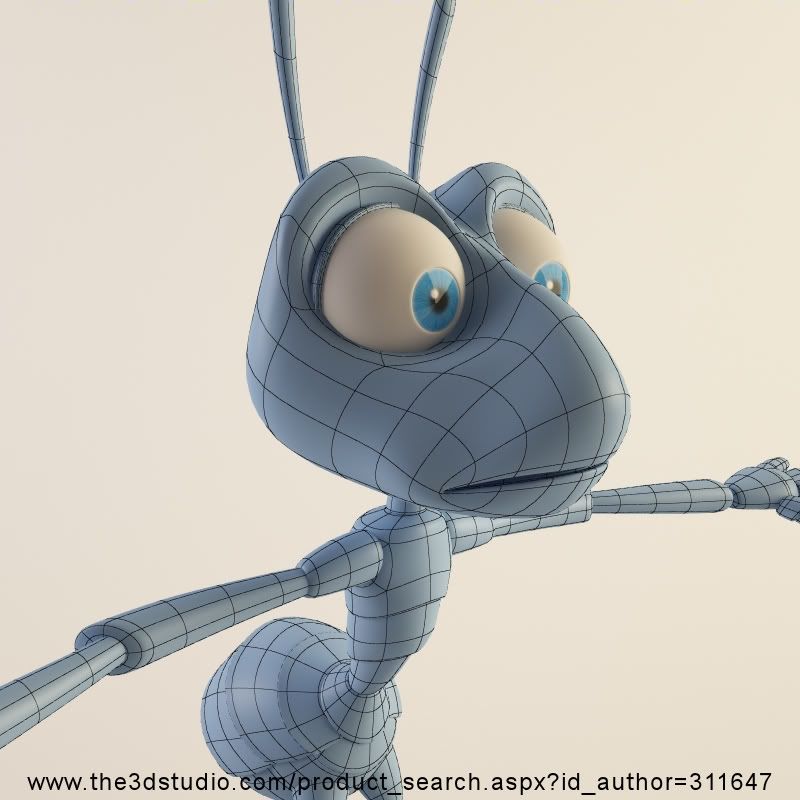 In spite of her fear, she put on the gear, took a hold on the rope, and started up the face of that rock. Well, she got to a ledge where she could take a breather. As she was hanging on there, the safety rope snapped against Brenda's eye and knocked out her contact lens. Well, here she is on a rock ledge, with hundreds of feet below her and hundreds of feet above her. Of course, she looked and looked and looked, hoping it had landed on the ledge, but it just wasn't there. Here she was, far from home, her sight now blurry. She was desperate and began to get upset, so she prayed to the Lord to help her to find it.
When she got to the top, a friend examined her eye and her clothing for the lens, but there was no contact lens to be found. She sat down, despondent, with the rest of the party, waiting for the rest of them to make it up the face of the cliff. She looked out across range after range of mountains, thinking of that Bible verse that says, "The eyes of the Lord run to and fro throughout the whole earth." She thought, "Lord, You can see all these mountains. You know every stone and leaf, and You know exactly where my contact lens is. Please help me."
Finally, they walked down the trail to the bottom. At the bottom there was a new party of climbers just starting up the face of the cliff. One of them shouted out, "Hey, you guys! Anybody lost a contact lens?" Well, that would be startling enough, but you know why the climber saw it? An ant was moving slowly across the face of the rock, carrying it.
Brenda told me that her father is a cartoonist. When he told him the incredible story of the ant, the prayer, and the contact lens, he drew a picture of an ant lugging that contact lens with the words, "Lord, I don't know why You want me to carry this thing. I can't eat it, and it's awfully heavy. But if this is what You want me to do, I'll carry it for You."
I think it would probably do some of us good to occasionally say, "God, I don't know why you want me to carry this load. I can see no good in it and it's awfully heavy. But if you want me to carry it, I will." God doesn't call the qualified, He qualifies the called.
-Author Unknown-
Posted: 30 Jan 2011 06:03 AM PST
Egypt's President Hosni Mubarak hold to office is slipping steadily. The week long people's protest is gaining momentum against his more than two decades of virtual power. The people have suddenly awakened. Even the country's judges have joined the protest. Mubarak's entire cabinet has resigned and he has appointed the country's Intelligence Chief Omar Sulaiman as Vice President, an appointment which hitherto does not exist. A new Prime Minister too has been appointed.
Egypt has a standing army of five hundred thousand. It was reported that more than three hundred thousand soldiers has been deployed to quell the protest, and 150 protestors were reported to have died. Some in the army are said to have ignored orders to deal with the rioters; a scene similar to the protest in Tunisia recently.
Demonstrations in support of the protestors are gaining momentum throughout the world, including Iran and the US. Protests have spread to Alexandria and the famous tourist resort of Sharm El Sheikh. Cairo, especially around Tahrir Square is the center of the people's protest where thousands remained entrenched. Egyptian air force jet planes have flown low over Tahrir Square to intimidate and scare the protestors, but the protestors remained resolved and resolute in their protest against Mubarak.
Saudi Arabia has pronounced its support for Mubarak, but most western leaders have supported US President Obama's call to Mubarak that 'reshuffling of the government is not enough'. Is this Obama's way of saying that he has had enough of Mubarak, and that it is high time that Mubarak relinquish the Presidency?
The US government and Turkey has advised its citizens residing in Egypt to return home. US and Turkey has send planes into Egypt to extricate its citizens. There are many Malaysians, especially students in studying in Egypt's renowned universities. What will be the fate of these students? Are they not to be flown out by our RMAF flights?
How long more can Mubarak remain in power? Is this the end of the road for Mubarak? My guess is that two decades of power is enough. Mubarak's departure is inevitable. He should leave now and follow the route that the Tunisian former President and the Shah of Iran had taken.
I call upon all like-minded Malaysians to take stock of what is happening to Egypt today, and to be conscious of the fact that it is the people that decide the government and the fate of the nation. No government can survive if the people's faith and trust in them is compromised.
CRUSADE AGAINST CORRUPTION
'MCA cawangan Tenang' Torn cash cheque of RM3,000 found: BN won by hook?
Posted: 30 Jan 2011 04:49 AM PST
Allegations of bribery are making the rounds in Tenang as voting proceeds.
LABIS: Allegations of vote buying have surfaced in Tenang with DAP claiming that its rival MCA is using bribes to win over more Chinese votes.
DAP believed that it had uncovered one of MCA's operations earlier today.
DAP Election Commission observer Teo Chin Liang said the party received a tip-off and discovered the shady operation after going to SJK(C) Ai Chun to investigate the matter at about 9am.
SJK(C) Ai Chun is nearby the Tenang station polling centre, located at SMK Tenang Stesyen, near Kampung Sawah Padi.
"My colleague and I drove there and found the gate to the hall of the primary school open – it is not usually open – and there were some cars going in and out," he said.
"Inside the hall, we saw three men, and two of them were seated," said Teo, 64, who is also the father of MP Serdang Teo Nie Ching.
Teo said that when he went closer to the men, one of them asked him: "Who are you? Who asked you to come?"
"I replied that I was only here to look around and he appeared to be shocked. That was when I knew something was fishy and I told my colleague, who was in the car, to take some photographs," he said.
His colleague, DAP Muar member Liew Choan Chee, said when he went in to take photographs, they wanted to grab his camera.
"But I got into the car. We saw that they were going to get violent so we told them: 'If you do anything, in two minutes, PAS people will be here'. They left us alone," he said.
The trio then hurriedly left the place.
When FMT surveyed a table in the school hall, there was a torn-up cash cheque of RM3,000, which was not addressed to anyone. On it was written: "MCA cawangan Tenang".
Meanwhile, Johor DAP Youth chief Tan Hong Pin said the party was still trying to gather more proof.
"If this is not vote buying, the circumstances are very suspicious. We are trying to gather more evidence, as we don't have enough for further action."
Tan said that no police report would be lodged for now.
"We're still considering it but I don't think we should waste time at a police station. But if police are willing to take action, then it's a different matter."
Posted: 30 Jan 2011 03:59 AM PST
I was at a wedding reception last night and someone decided that the men sit around a table together, while our spouse sits together around a table of their own. We decided to sit separated from our spouses because we wanted some freedom to talk among ourselves, since most of us have not met one another for quite a while. I remembered someone telling me that there are three occasions where we meet old lost friends. First, is at a wedding reception. Second, is at a funeral of a friend and thirdly, at the Institut Jantung Negara (IJN). Indeed, I always had the occasion of meeting with a number of long lost friends on these three occasions.
Among the many things that we talked about was one that was related to the former British Armed Forces bungalows at Fraser Hills. I then recalled that I have stayed in one of the bungalows with my family on a brief holiday while I was in the service. I believe the bungalow is called 'The Admiralty'. There is also another bungalow called 'The Bishop' and a group of buildings called the Royal Navy Training Center (RNTC). The Royal Navy here is in reference to the British Royal Navy.
Back in 1982, and as the Chief of Staff of HQ 4 Brigade located in Temerloh, Pahang, I recall having established a Tactical HQ at RNTC. We had to establish the HQ there to facilitate control over operations around the Fraser Hill area. Those were the days when the infamous Chong Chor and his groups were running wild in the state of Pahang.
Someone from among us raised the issue that back in the early 70's, he and his entire intake, and including all Army officers at the time were debited a sum of RM5/- each month for a number of years, supposedly for the maintenance of the bungalows at Fraser Hill. He then questioned that since the bungalows were government owned, why were officers required to pay for its maintenance?
We then decided to do a simple calculation. Assuming that the number of army officers then were just 1000 and with RM5/- per officer per month, it will be RM5000/- per month. And if it was a year's collection, it will amount to RM60,000/- and that is a phenomenal sum then. And if that number of officers were to include the Air Force and the Navy, then the collection would be many fold.
I just could not remember if I had made a similar monthly contribution, but I do remember that the bungalows were controlled by Army then. I am told that the bungalows are now controlled by the office of the KSU, and I do not know if those retirees of the Armed Forces are permitted to stay (for a fee) at the bungalows.
If indeed a collection was made for the maintenance of the aforesaid bungalows, then the questions that need to be asked are as follows:
1. Where and how was the collection kept and maintained?
2. What was the total collection?
3. How much was used for the maintenance of the bungalows?
4. Was the collection sanctioned by the government or otherwise?
I would like to seek responses from those who are privy to the above issue.
CRUSADE AGAINST CORRUPTION
Persidangan Konvensyen BN Negeri Pahang...
Posted: 30 Jan 2011 12:16 AM PST
Renaissance of Dr Shah and Dr Fari's traditional Malay style wedding
Posted: 30 Jan 2011 12:44 AM PST
[Bergambar] Keputusan Rasmi: PAS 2992 BN 6699
Posted: 30 Jan 2011 06:34 AM PST
P
ilihanraya N05 Tenang telah tamat sebentar tadi. Keadaan hujaan masih turun dan beberapa tempat telah dinaiki air sehingga sedalam 1 meter seperti laluan dari Labis ke kg Paya Merah.
Jalan menghala ke Segamat telah ditutup kerana ditenggelami air.
Bot dan trak lima tan milik tentera dan bomba digunakan untuk membawa pengundi ke SMK Kamarul Ariffin selepas hujan di tempat itu kembali lebat. Terdapat juga kereta-kereta yang "tersangkut" di dalam banjir.

LAPORAN LANGSUNG

Keputusan rasmi keseluruhan
PAS 2992, BN 6699
Majoriti 3707

TIDAK RASMI

PAS 2,963 BN 6,698 Majoriti: 3,735

7.14 pm Setakat ini sebanyak 61 peratus atau 6,453 undi daripada 10,579 yang keluar mengundi telah dikira.

7.19 pm Keputusan tidak rasmi menyatakan calon BN, Mohd Azahar Ibrahim menang dengan majoriti 3,761.



6.50 pm TenangSt PAS 482(450) BN 613(783)
6.50 pm PekanAyerPanas S1 PAS 48 (75) BN 220 (176)
6.50 pm LdgLabisUtara S1 PAS 40 (107) BN 152 (136)
6.38 pm KgRedong S2 PAS 67(96), BN 211(175)
6.26 pm BdrLabisTengah S1 PAS 123(128), BN 64(96)
6.26 pm BdrLabisTengah S4 PAS 209(244), BN 90(161)

KEPUTUSAN RASMI UNDI POS
PAS - 3
BN - 115
Undi rosak - 1
Jumlah keseluruhan - 119

Terdapat 33 peti undi termasuk peti undi pos dan masih terdapat 32 peti undi belum sampai.

Jumlah keluar mengundi 10,585 atau 71.75% dari 14,753 pengundi berdaftar.

Keputusan tidak rasmi pertama dijangkakan akan diketahui menjelang jam 6.30 malam untuk saluran-saluran dan pusat pengundian yang mempunyai pengundi kurang dari 1,000 orang.

GB akan cuba melaporkan keputusan terkini tidak rasmi tersebut dari masa ke semasa berdasarkan maklumat yang diterima dari petugas-petugas di Dewan Serbaguna Majlis Daerah Labis untuk kesemua peti-peti undi.

Keputusan tidak rasmi juga boleh diikuti secara live dari "coveritlive" di bawah artikel ini.



Pakatan dakwa bantuan angkut pengundi tidak adil

Hujan lebat sepanjang hari Tenang telah mengakibatkan banyak kawasan di luar bandar ditenggelami banjir dan beberapa pusat pengundian terputus hubungan.

Keadaan itu menyebabkan ramai pengundi Cina - yang menjadi bank
undi Pakatan - tidak dapat keluar mengundi.

Walaupun pasukan polis, tentera, jabatan pertahanan awam dan berbagai agensi kerajaan telah dikerah membantu membawa penduduk ke pusat pengundian, tetapi pemimpin Pakatan mengadnu ia tidak dilakukan secara adil.

Mereka mendakwa lebih banyak kemudahan pengangkutan dikerah ke kawasan Felda - yang merupakan penyokong kuat BN.

"Mengapa tidak ada bot untuk membawa majoriti pengundi di bandar Labis yang ditenggelami banjir tetapi Felda mendapat semua bot polis dan bomba?" soal ketua publisiti DAP, Tony Pua dalam twitternya.

Menurutnya, kegagalan untuk menyediakan bot dan lori yang cukup, dan diagihkan secara adil di semua daerah pengundian, akan menjejaskan keputusan pilihan raya kecil ini....


5.00pm: Kesemua 12 pusat pembuangan undi di Tenang ditutup pada jam 5 petang.



Pakatan Rakyat bimbang keadaan banjir dimanipulasi BN

Banjir yang berlaku di merata-rata kawasan di sekitar sekitar Dun Tenang dibimbangi akan dimanipulasi oleh Barisan Nasional melalui jentera kerajaan seperti Pertahanan Awam (JPA), Angkatan Tentera Malaysia (ATM) dan Bomba.

Setiausaha Persatuan Anak Peneroka Felda Kebangsaan (Anak) Zabidie Abas berkata keadaan itu boleh dimanipulasi kerana agensi kerajaan itu ditugaskan untuk membawa pengundi ke pusat-pusat pengundian akibat banjir.

"Kita bimbang sekiranya perkara ini berlaku kerana Barisan Nasional mempunyai akses (kepada pengundi), sementara kita (Pakatan Rakyat) tidak dapat memberikan sentuhan terakhir kepada para pengundi," katanya...


4.29pm: Sehingga jam 4 petang, peratusan keluar mengundi sebanyak 68.68% atau 10,133.







Akan dikemaskinikan sentiasa



Laporan lintas lansung sebelum ini.





Chinese New Year and Red Limited Edition BlackBerry
Posted: 29 Jan 2011 11:24 PM PST
Hohoho, it's Chinese New Year time, Gong Xi Fatt Chai! So how you guys been doing? My holiday just started and I have only get one week break which I don't feel quite sufficient for me. Haha. But then I am looking quite forward to it and is already start feeling Chinese New Year. Gong hei gong hei gong hei.
As usual, Chinese New Year is about reunion, gathering, red and ang baos! It's really a happy time of the year for everyone.
ADV: Well today I want talk about a promotion about BlackBerry in conjunction with this Chinese Rabbit New Year, you and everyone can stand a chance to win a Limited Edition Red BlackBerry Torch! Yeah, it's the sexy red colour and it's limited edition!
Xpax is giving away an auspicious red BlackBerry® Torch™ 9800 smartphone EVERYDAY from 10 Jan 2011 to 23 Feb 2011. That's 45 red BlackBerry® Torch™ 9800 smartphones for 45 days! All anybody has to do in order to stand a chance to win a red BlackBerry® Torch™ 9800 smartphone is to subscribe to the BlackBerry® prepaid access plans from Xpax!
Yeah. Free BlackBerry and I like it. What's so great about BlackBerry is BBM and you can chit chat with your friend all the time for as low as RM0.50 BBM plan per day or other plan at RM1.00/day for BlackBerry Social and RM2.50/day for unlimited BiS service. Rocks man. Currently Xpax is one of the the cheapest BBM plan in Malaysia FYI. =)
So, how to win is very simple. 
It's simple! Just go to http://on.fb.me/xpaxbb and check out the BlackBerry® prepaid plans we have. Subscribe to any one of them from 10 Jan 2011 to 23 Feb 2011 and you're immediately in the running to get yourself a Red BlackBerry® Torch™ 9800!
Happy Chinese RedBlackBerry New Year! =)
Pakatan's eight steps for a better KL
Posted: 29 Jan 2011 10:37 PM PST
Attached is the original statement from the FT Pakatan Rakyat MPs
Source: http://thestar.com.my/news/story.asp?file=/2011/1/30/nation/7904515&sec=nation (30/1/2011)
KUALA LUMPUR: Pakatan Rakyat has outlined eight steps to create a better Kuala Lumpur.
PKR vice-president Nurul Izzah Anwar said lack of maintenance of public infrastructure, high level of income inequality and the rising crime rate had led to a deteriorating quality of life for Kuala Lumpur folk.
Nurul Izzah said that although Pakatan's manifesto was similar to Barisan Nasional's Greater KL plan, the difference was in how Pakatan would implement its promises. Pakatan's proposed measures include an initiative to revive abandoned public housing projects, introduce more business-friendly policies such as a one-stop centre for licensing to attract entrepreneurs and business owners, and forming a committee to work towards creating local government elections in Kuala Lumpur.
DAP's Segambut MP Lim Lip Eng, who was also present, said he welcomed the Federal Government's Mass Rapid Transit (MRT) project due to be built from July. "However, I was informed that none of the local councils have received (development) plans or had a formal discussion with the government regarding the construction work, so I don't think it can take off in July," he said, urging the Federal Government to work with the local authorities to ensure the project was a success.
Bali again this time for a real rest!
Posted: 29 Jan 2011 10:28 PM PST
Syndicate selling blacklisted cars uncovered
Posted: 29 Jan 2011 10:09 PM PST
Photo from Guang Ming Daily: 5 used-car dealers showing police reports and documents of the cars that were impounded by the police
News: http://thestar.com.my/news (By ALLISON LAI, 27/1/2010)
KUALA LUMPUR: Several used car dealers and middlemen have allegedly been cheated after they were sold blacklisted cars by a syndicate.
Some of the cars, which had been resold to customers for up to a year, were recently impounded by police as they were suspected to be stolen. Cheah Kuai Wah, 39, said between June and October 2009, he purchased 15 imported sedans and MPVs from three individuals and subsequently sold them to several used car dealers. "I did the relevant background checks with the Road Transport Department (JPJ), and checked with the police and insurance companies before purchasing the cars," he said at a press conference yesterday. Cheah said the vehicles also went through the compulsory inspection at Puspakom before the transfer of ownership was done. However, in mid-December 2009, Cheah said he received a call from a used car dealer that a car he had sold was impounded for suspected theft. "I received similar enquiries from other dealers questioning if I had sold them 'blacklisted' cars. "This has affected my reputation as no dealers will buy cars from me now," lamented Cheah.
Used car dealers Choo Pow Chin, 50, and her son Lee Leong Seng, 26, said three customers who purchased a Toyota Camry, Toyota Alphard and Honda City from her in late 2009 had asked for compensation after their cars were impounded by police last week. "They accused us of tampering with the cars' identification before selling to them. "But we had checked thoroughly with the authorities before making any purchase and everything was clear,'' she said, adding she had dealt with the same three individuals as Cheah.
Meanwhile, Segambut MP Lim Lip Eng said he had checked with the police and was told that a man, believed to be the syndicate's mastermind, was picked up on Tuesday night. He said police have impounded more than 50 cars since January this year. "The owners are the ones suffering the most as they still have to service their loans when their cars are impounded,'' he said.
Assault case: 'Missing' cop charged
Posted: 29 Jan 2011 09:51 PM PST
Source: http://malaysiakini.com/news/154718 (By Aidila Razak, 28/1/2011)
A police constable claimed trial today to making a false charge against businessman Chia Buang Hing on Dec 18 last year, with the intent of causing harm to Chia. Norzali Rosle was charged in a magistrate's court in Petaling Jaya with two separate offences, under Section 211 of the Penal Code, for making a false charge of an offence, made with the intention of injuring another person. Norzali, 25, is also accused of charging Chia with possession of 0.01gm of heroin and possession of a machete.
Magistrate Nor Afidah Idris set bail at RM2,200, which was posted by Norzali's mother. Deputy public prosecutor Amirah Mohamed Yusof had asked for bail to be set at RM3,000, but defence counsel Suresh Singh appealed that it be reduced to RM1,500, as the accused had been suspended from duty and that his mother was a housewife. Suresh said Norzali had already been ordered to report to the Kota Damansara police station every Monday and Thursday. Norzali, who is attached to the same police station, faces jail of up to two years or a fine, or both, if found guilty.
Accused allowed to slip out via magistrate's exit
He is among five police officers who had earlier been charged in court for assaulting Chia. A warrant of arrest was issued against Norzali for not showing up in court that day. Today, he was smartly dressed, in a striped blue shirt and seen smiling after the proceedings. His lawyer said the arrest warrant was issued at the last minute and that Norzali had already been out of Kuala Lumpur then. Norzali was later allowed to use the magistrate's entrance to exit the courtroom, while his mother went to post bail. Lim Lip Eng, who is also the MP for Segambut, is representing Chia.
Earlier, as the charge sheet was read out, a man who was seated beside Norzali's wife expressed his dissatisfaction in a loud voice. "I'm sick of this. Someone else does it and another person is blamed," he said, before being censured by a police officer on duty in the court.
Related news: Cop claims trial to false charge offence

http://thestar.com.my/news/story.asp?file=/2011/1/29/courts
Posted: 29 Jan 2011 09:37 PM PST
Chinese actors Andy Lau and Gong Li featuring on Hotspot [Cn] magazine. The duo is starring in What Women Want which premiered in Beijing last Wednesday.
There's more, read the full post »
Andy Lau & Gong Li on Hotspot from YeinJee's Asian Blog
PRK TENANG: 65.19% Mengundi Hingga 3 pm. PAS Minta SPR Tangguh PRK
Posted: 30 Jan 2011 12:34 AM PST
N
asib calon yang bertanding dalam pilihan raya kecil Tenang akan ditentukan oleh 14,753 pengundi di kawasan itu hari ini.
Pengundi akan memilih antara calon BN Azahar Ibrahim, 30, bekas pembantu pegawai daerah dan calon PAS Normala Sudirman, 38, seorang bekas guru.
Sebanyak 12 pusat mengundi di 12 daerah mengundi telah dibuka pada jam 8.00 pagi tadi dan akan tamat kira-kira jam 5.00 petang ini.
Kawasan berkeluasan 295.20km persegi itu meliputi tiga Felda, lima kampung Melayu, tiga kampung baru Cina, 25 kawasan perumahan moden, sebuah kuaters kerajaan, empat estet dan dua kawasan Orang ASli.

Pengundi Melayu mewakili 47.5 daripada jumpah penduduk diikuti oleh Cina (39 peratus), India (12 peratus) dan lain-lain (1.3 peratus).

LAPORAN LANGSUNG

BERSAMBUNG DI SINI

4.02pm: Laluan dari Labis ke kg Paya Merah terputus apabila paras air naik sehingga 1 meter.

Trak tentera kini digunakan untuk membawa orang ramai ke pusat pembuangan undi

3.40pm: Sehingga jam 3 petang tadi, sejumlah 9,618 orang pengundi atau 65.19 peratus telah keluar mengundi.



PAS gesa SPR tangguh pengundian

PAS mendesak Suruhanjaya Pilihan Raya (SPR) menangguhkan pengundian bagi Pilihan Raya Kecil Dun Tenang hari ini ekoran kebanyakan kawasan terputus hubungan.

Naib Presiden PAS, Datuk Mahfuz Omar berkata, SPR perlu segera membuat keputusan itu ekoran pengundi kini tidak boleh keluar akibat hujan lebat dan banjir.

"Saya minta SPR menangguhkan proses pengundian hari ini kerana hujan lebat dan banjir.

"Pengundi kini sudah terputus hubungan kerana jalan sudah ditutup dan ada dikalangan mereka takut meninggalkan rumah untuk keluar mengundi ekoran banjir di kawasan mereka," katanya...


2.45pm Di SMK Kamarul Ariffin, Bandar Labis Tengah, walaupun banjir, penyokong kedua-dua calon masih bersemangat menyanyi, bersorak dan mengejek sesama sendiri.

Mereka juga bergilir-gilir mengucapkan "Gong Xi Fa Chai" (Selamat Tahun Baru Cina) dan "kamsia" (terima kasih) kepada pengundi.

2.37pm Sehingga 2 petang, peratus keluar mengundi sebanyak 61.17 peratus atau 9,025 orang.

2.26pm: DAP mendakwa banjir di dua pusat pengundian sudah "serius". Pengundi tidak boleh menghampiri Dewan Orang Ramai Kg Paya Merah di Labis Timor and SMK Kamarul Ariffin di Bandar Labis Tengah.

2.16pm: Timbalan Pengerusi SPR Datuk Wan Ahmad Wan Omar memberitahu Malaysiakini, pemanjangan masa mengundi "tidak boleh berlaku mengikut undang-undang".

2.12pm: Hujan kembali turun di SMK Kamarul Ariffin. Jalan raya yang ditenggelami air separas paha tadi, kini meningkat ke paras pinggang.

Sementara itu, menurut laporan RTM, Pengerusi SPR Tan Sri Abdul Aziz Yusof, masa pengundian tidak akan dipanjangkan.

Katanya, walaupun beberapa pusat pengundian tidak boleh dilalui, pelbagai agensi kerajaan membanti mengangkut pengundi dengan kenderaan berat.

Sementara, SMS Sinar Harian pula melaporkan, SPR meminta pengundi Tenang tidak mempercayai khabar angin kononnya proses pengudian ditangguhkan kerana hujan lebat dan banjir.

1.42pm: Setakat 1 tengah hari, peratusan keluar mengundi sebanyak 55.36 peratus atau 8,167 orang.

1.12pm: Pemimpin DAP mula panik dengan peratusan rendah keluar mengundi masyarakat Cina, memaksa seruan mengundi dikeluarkan.

"Amaran! Peratusan keluar mengundi di kawasan Cina cuma 20 peratus; Felda sudah 50 peratus. Tolong bantu panggil orang yang kamu kenal di Labis," tulis anggota parlimen Serdang Teo di laman Twitter.

Sementara ketua publisiti Pemuda DAP Selangor pula menulis: "Secara keseluruhan, peratusan keluar mengindi di tiga kawasan majoriti Cina amat rendah! Labis Tengah 300 (orang); Labis Timor 600; Tenang Station 200 sehingga 10.30am."

12.52pm Setakat jam 12.00 tengah hari, menurut pemantauan terhadap kepercayaan politik oleh NGO Zentrum Future Studies, BN kini mendapat 59.5 peratus manakala Pakatan 40.5 peratus.

12.40pm: Menurut SPR, peratusan pengundian sehingga jam 12 tengahari meningkatkan kepada 48.93% atau 7,219 pengundi. Tinggal lima jam lagi sebelum pusat pengundian ditutup jam 5 petang ini.

12.09pm Timbalan Menteri Pelajaran Datuk Seri Wee Ka Siong berkata hujan lebat di Tenang mengingatkannya kepada peristiwa banjir besar di Johor pada Disember 2006 dan Januari 2007.

"Harap ia tidak berlaku lagi," tulisnya di laman Twitter.

12.08pm: Ahli parlimen Serdang Teo Nie Ching berkata peratus pengundi Cina yang keluar amat rendah di Labis.

"Tolong desak anggota keluarga atau kawan-kawan keluar mengundi!" tulisnya di laman Twitter.

11.40am: Banjir yang melanda Jalan Segamat, laluan utama menghubungkan Labis dan Tenang Station, bertambah teruk. Jika hujan berterusan, laluan itu mungkin terputus hubungan tidak lama lagi.

Di Jalan masuk ke Ladang North Labis juga ditenggelami air kira-kira sekali dalamnya.

11.36am: Menurut twitter Loges Mohan - isteri ketua pemuda MIC T Mohan - Jabatan Pertahanan Awam dikerah ke Kampung Tenang untuk memindahkan 62 keluarga yang terperangkap kerana banjir.

Manakala twitter ketua Pemuda MCA yang juga timbalan menteri pelajaran, Datuk Seri Wee Ka Siang pula menyiarkan foto banjir sepanjang Jalan Segamat-Labis.

11.30am: Sehingga jam 11 pagi tadi, peratusan pengundian meningkat kepada 38.66 peratus atau 5,703 pengundi keluar mengundi.

11.15am: Calon PAS Normala Sudirman berkata beliau berfikiran "positif" dengan peluang untuk menang.

"Proses pengundian berjalan dengan lancar. Walaupun keadaan hujan lebat, saya tengok pengundi masih bersemangat.

"Saya yakin pengundi bijak membuat pilihan, kita nanti keputusan ini dengan penuh debaran," katanya ketika ditemui semasa mengunjungi pusat pengundian di SMK Kamarul Ariffin.

Normala Sudirman ditemani ketua muslimat PAS Pusat Nuridah Salleh dan suami calon Maarof Abd Mutalib.

Wartawan Malaysiakini bertanyakan khabar Maarof, beliau dengan ramah berkata "Alhamdulillah, sihat".

Setakat ini, Normala telah mengunjungi enam daripada 12 pusat pengundian.

11.07am: Timbalan Perdana Menteri, Tan Sri Muhyiddin Yassin dijangka mengadakan sidang akhbar pada bila-bila masa di Kompeks Pendidikan Labis di Bandar Labis Tengah.

11.05am: Di pusat pengundian di SMK Tenang Stesen, pengundi terpaksa mengharung jalan yang dinaiki air sebelum melalui jalan menuju ke pusat tersebut untuk mengundi.

SPR menyediakan sebuah van untuk menghantar pengundi balik ke jalan utama, tempat mereka meletak kereta masing-masing.

11.00am Walaupun hujan lebih di Tenang dan setengah kawasan sudah banjir. sehingga jam 10 pagi ini, 24.34 peratus atau 3,591 pemilih atau satu perempat daripada pengundi sudah keluar mengundi. Hujan lebat turn sejak malam tadi.

10.52am: Ekoran hujan lebat, beberapa kawasan di sekitar dewan pelbagai-guna Kampung Paya Merah dinaiki air. Sepanjang 50 meter Jalan Segamat ditenggelami air sedalam setengah kaki.

Anggota polis bertugas mengawal lalulintas dan memaklumkan kepada para pengguna mengenai keadaan banjir di situ.

10.45am: Di SMK Kamarul Ariffin, pengundi berpayung ke pusat pengundian. Sebahagian besar penduduk di kawasan sekitarnya adalah terdiri daripada masyarakat Cina.

Menteri di Jabatan Perdana Menteri, Tan Sri Dr Koh Tsu Koon (kanan) mengunjungi khemah SPR di luar pusat pengundian dan mengambil peluang itu untuk bersalaman dengan pengundi.

10.35am: Pintu masuk ke pusat pengundian di SK LKTP Tenang sesak seperti pasar dengan kedua-dua anggota Puteri Umno dan pekerja PAS mengiringi pengundi keluar dari kereta untuk ke pusat tersebut.
Kawasan ladang kelapa sawit di Jalan Tenang turut ditenggelami air hujan.

10.20am Calon PAS Normala Sudirman tiba di SK LKTP Tenang dan diejek penyokong BN.

"Ini wakil rakyat yang kamu mahu? Tak pernah masuk universiti," jerit penyokong BN.

Manakala penyokong PAS pula membalas dengan jeritan "rasuah".

10.05am Di pusat pengundian di SMK Kamarul Ariffin, proses pengundian berjalan tenang tanpa sebarang kekecohan.

Kedua-dua perayu undi, walaupun dengan hujan lebat, masih meneruskan usaha merayu undi.

Timbalan Perdana Menteri Tan Sri Muhyiddin Yassin dijangka mengadakan sidang media, di Kompleks Institutsi Pendidikan SMK Tenang, yang terletak bersebelahan pusat mengundi ini tidak lama lagi.

9.55am Keadaan trafik hampir terhenti akibat kesesakan di Felda Tenang, yang terdapat pusat pengundian SK LKTP Tenang.

8.50am Calon BN Azahar tiba 'disambut' laungan sindiran "jangan lelong tanah saya" di Kampung Paya Merah.

8.40am Cubaan penyokong PAS mendirikan khemah berdekatan dewan sebaguna Kampung Paya Merah dihalang polis.

9.40am: Menurut seorang pekerja parti DAP Lim Swee Kuan dalam laman Twitter, peratusan keluar mengundi sehingga jam 9 pagi sebanyak 10.06 peratus atau 1,576 orang.

9.30am Keadaan mula meriah dengan laungan takbir dan "Hidup BN" kira-kira 100 penyokong bersilih ganti di di SK Pekan Air Panas, Pekan Ayer Panas.

Hujan terus terus mencurah-curah, dijangka naik ke paras kaki tidak berapa lama lagi.

9.25am Jabatan Bomba dan Penyelamat kini bersedia dengan bot untuk menghadapi kemungkinan banjir teruk.

8.55am Calon PAS Normala Sudirman tiba di pusat pengundian SK Kampung Tenang, Kampung Redong.

Dengan yakin, beliau percaya pengundi akan membuat pilihan yang tepat.

8.55am Calon BN Azahar membuang undi di Kampung Paya Merah dengan neneknya berusia 95 tahun.

8.40am Beberapa petugas SPR menurunkan bendera dan poster - yang gantung sepanjang jalan menuju ke pusat pengundian- kerana berada kawasan pengundian.

Perayu undi dari kedua-dua parti, kini mula berada di luar pusat pengundian untuk merayu undi.

8.15am Hujan menyebabkan air naik di Kampung Redong. Jika berterusan, kawasan tersebut akan dilimpahi banjir.

Di Kampung Paya, SPR mula melarang payung dibawa ke tempat membuang undi.

8.02am Kelihatan BN dan PAS masing-masing membuka pondok panas mereka sendiri di sekitar pusat mengundi walaupun dilarang oleh Suruhjaya Pilihan Raya (SPR).

Pengundi keluar agak perlahan ekoran hujan renyai-renyai. Banyak payung hijau dan biru mewarnai sekitar kawasan mengundi.

Di Kampung Paya, ahli parlimen Labis Chua Thee Yong antara yang menunggu BN dalam hujan renyai di mana calon itu akan mengundi.

"Kita jangkakan ia akan jatuh kepada 60 peratus atau lebih rendah lagi, bergantung pada keadaan," katanya.

Beliau berpendapat, peratusan keluar mengundi akan rendah ekoran cuaca semasa.

8.00am Peti undi dibuka.



Posted: 01 Oct 2010 01:11 AM PDT
Sakka Min in mouse form rescued Buddha from adultary accusation of Cincamanavika. she wrapped up her stomach with a round piece of thin wooden plank; pretending to be a woman in an advanced stage of pregnancy. She went to the Jetavana monastery to confront the Buddha. The Buddha was then expounding the Dhamma to a congregation of bhikkhus and laymen. She accused the Buddha with adultary and responsible for her pregnancy.
Sakka, king of the devas, assume the form of a mouse, got under the clothes of Cincamanavika and bit off the strings that fastened the wooden plank round her stomach. As the strings broke, the wooden plank dropped, cutting off the front part of her feet. Thus, the deception of Cincamanavika was uncovered, and many from the crowd cried out in anger, "Oh you wicked woman! A liar and a cheat! How dare you accuse our noble Teacher!" Some of them spat on her and drove her out. She ran as fast as she could, and when she had gone some distance the earth cracked and fissured and she was swallowed up.
Japan won the 2011 AFC Asian Cup
Posted: 29 Jan 2011 03:44 PM PST
The Blue Samurai lifts the AFC Asian Cup for the fourth time after beating the Australians 1-0 at the Saturday's final in Doha, Qatar. Substitute Tadanari Lee scored the only goal late into extra time. Official highlights…
Japan won the 2011 AFC Asian Cup from YeinJee's Asian Blog