---
Gordon Brown's sister-in-law takes on Taib and corruption
Posted: 23 Feb 2011 09:24 AM PST
In a flat above a restaurant in Covent Garden, an investigative reporter called Clare and a tribesman from Borneo covered in tattoos prepare to transmit their daily revolutionary radio broadcast deep into the Borneo jungle.
They make for an unlikely double act - she is a white, middle-aged Englishwoman, and he the proud grandson of a Dayak headhunter who broadcasts under the pseudonym Papa Orang Utan. Their aim is no less outlandish: to expose the alleged corruption of Taib Mahmud, chief minister of the Malaysian state of Sarawak on the island of Borneo 6,500 miles from London, and bring an end to his 30-year rule.
"This is Radio Free Sarawak," begins Papa Orang Utan, donning his headphones to interview a village headman who has been forcibly removed from his land and who, quite remarkably, speaks to them on a mobile phone from the edge of the Borneo rainforest. Clare briefs Papa: "Make sure you ask if he knows that it's chief minister Taib who has stolen their land? And get who he'll be voting for!"
Until now the identity of the "pirates" behind Radio Free Sarawak has been a closely guarded secret - and for good reason. Scandal-plagued Taib, 74, is one of the world's most ruthless and wealthiest men - richer allegedly than the Sultan of Brunei, whose independent country lies alongside - and locals who oppose him can feel the full force of his retribution.
But today is a watershed: the duo have bravely decided to out themselves ahead of the upcoming Sarawak elections, expected in April. Indeed, the Evening Standard can reveal that the mystery Englishwoman who set up Radio Free Sarawak four months ago and who brought out the tattooed tribesman - real name Peter John Jaban - to front her broadcasts is in fact Clare Rewcastle Brown, sister-in-law of former prime minister Gordon Brown.
The last time she was in the public eye was in May 2009 when she published a letter defending the then prime minister's cleaning arrangements in the wake of the expenses scandal. Her piece, "The true story of Gordon Brown, the cleaner and my husband", laid out their "very ordinary shared cleaning arrangements" and explained why The Telegraph's front page "scoop" was groundless.
"My poor husband Andrew," she recalls, "was the face on the front page on the first day of the expenses scandal, which was pretty damn unfair given that Gordon's arrangement with the cleaner was later judged wholly legitimate. The reporters arrived on our doorstep thinking they'd 'got Gordon' but they hadn't done their due diligence and when we presented them with the truth, they didn't want to hear it."
Today she sees less of her husband's older brother, "Gordon and Sarah being mainly up in Scotland", but they are "a close-knit family" and "Gordon is hugely supportive," she says.
Rewcastle Brown, 51, born in Sarawak to British parents in the days before the former British colony was handed over to Malaysia, lived in the region until the age of eight, and she is the author of the hard-hitting Sarawak Report, a hitherto anonymous blog that gets 18,000 hits a day.
"English is still the unifying language in Sarawak and I use my blog and broadcasts to expose the outrageous deforestation which has seen 95 per cent of Sarawak's rainforest cut down and replaced by logging and palm oil plantations which have enriched Taib and his family," she says. "What's more, my investigations indicate some of the Taib family money is right here in London and includes a lucrative property portfolio in the heart of our capital."
Her work, she adds, is also about "giving the 2.5 million oppressed people of Sarawak a choice".
"The leader of the opposition party, a charismatic human rights lawyer called Baru Bian, inspires hope of real change in the upcoming election, but scandalously only one-third of the electorate are registered to vote and the corrupt Malaysian government turn a blind eye because Taib always delivers them Sarawak, their richest state."
She says their decision to go public was prompted by death threats posted to the Sarawak Report website and by the mysterious fatality of her chief whistleblower in America. "Before Christmas, Taib's disaffected US aide Ross Boyert was found dead in a Los Angeles hotel room with a plastic bag around his head. The inquest is still pending but there was a sense that Peter and I could be in danger. Rather than hide, we've decided to come out fighting."
She kicks off her leather boots and laughs. "The irony is that Taib and his people think we're a huge operation but there are just five of us with a couple of laptops and a mixer. Advances in MP3 technology mean that these days shortwave radio is cheap and easy to do. We've been so effective that Taib's people believe we're funded by George Soros, whose foundation funds Radio Free Burma."
Her outfit - started in October from the dining room of her loft in Victoria where she lives "in shabby dilapidation" with Andrew and their two teenage children - costs less than £10,000 a month, she says. Initially she funded it herself but she's since roped in some "better-off friends" who help out "anonymously". "Not Gordon," she hastens to add. "His support is strictly moral!"
Her passionate dedication to a cause 99 per cent of Londoners have never heard of sometimes causes strains, she admits, with friends and family. "But I honestly believe that Taib is probably one of the worst environmental criminals on the planet and that he has taken huge amounts from the country of my birth."
She smiles. "He never saw me coming. When he set up his property companies in 1982, he could never have imagined that some mad woman sitting in her kitchen in London would unravel his property empire simply by scrutinising company reports online."
As an investigative journalist who started with the BBC World Service in 1983, she is better equipped than most to uncover the wealth of the Mahmud family.
"My investigations have indicated that Taib and his family have a property empire in Canada, the US and the UK. Funds have been generated by Taib selling off rainforests with some of the money going through the British Virgin Islands."
The Evening Standard put these allegations to those who are behind the companies and they were denied.
Rewcastle Brown's passion for the rainforests of Sarawak was kindled as a child when she accompanied her mother, Karis, a midwife, into the jungle. Back then, Sarawak had the most biodiverse rainforest in the world with 3,000 species of trees, 15,000 plants, 420 birds and 221 mammals.
"My mother would drag me to remote clinics to show the indigenous Dayaks what a healthy baby should look like," she recalls.
"Everyone in those villages sleeps in one long-house and my mother frequently saved the lives of their sick babies. As a kid, my first friends were the local children and we used to climb trees and run barefoot, dodging the odd scorpion."
The family came to the UK when Rewcastle Brown was eight and she attended a private boarding school and later finished her masters in international relations at the LSE. It would be 38 years before she returned to Sarawak on a media trip where the degradation of the rainforest - so evident from the air - shocked her to the core.
In 2008 she went back to report on a by-election and secretly film companies clearing rainforest for oil palm. That was when she "fell into a peat bog and nearly died", and it was also when she met Jaban, 46, an election monitor fired from Taib's state-controlled radio for allowing callers to criticise the chief minister.
Last year she invited Jaban to become the voice of Radio Free Sarawak in London. It was a drastic step because it meant that while Taib stays in power, Jaban can never go back.
"I miss my four children, I miss my home," he says, tears streaming. He looks vulnerable, like a fish out of water, but he suddenly straightens. "I am prepared to die for this cause," he says. "In the days of my grandfather, you had to bring a decent clutch of heads as a sign of your masculinity when you got married. Today things have changed but you still have to be a man."
What are their chances of success? Rewcastle Brown ponders for a moment. "People say our man hasn't got a prayer in the election and that Taib will intimidate voters as he always does but I think our reports are having a huge effect and that there's a groundswell for change."
She smiles thinly. "You've got to take heart from what is happening in the Middle East to rulers who seemed equally immovable until just a few weeks ago."
- London Evening Standard



The battle for Sarawak begins: Angels and Devils show hand
Posted: 23 Feb 2011 09:22 AM PST
Written by  Mariam Mokhtar, 
Sarawak Chief Minister (CM) Taib Mahmud is the most depised man in Sarawak. He is Malaysia's longest serving Chief Minister and just like ex-president Hosni Mubarak of Egypt, ruled for 30 years. On 11 February 2011, the Egyptians celebrated as Mubarak finally yielded to people power.
For the people of Sarawak, their time will come. It is just a question of when.
For decades, Taib ruled Sarawak with an iron fist. He crushed the people's spirit with one hand and grabbed what was rightfully theirs, with the other. He had no desire to listen to the people and he destroyed those who opposed him. He used the police to do his dirty work and it is alleged that paid thugs would do the rest.
What he could not obtain easily, he simply took, by force if necessary. He grew rich at the expense of the Sarawakian. His treated his people like dogs, but happily cultivated the friendship of those in the west – the rich and famous, and those in power.
But the tide is turning. If Taib thought he could silence the people, then he is wrong. Everyday, there is an expose about his and his family's personal wealth being splashed in the news. The foreigners he called 'friends' are slowly distancing themselves from him.
The Sarawak people are fighting back and they are bringing the fight into their homes. They're not doing it with parangs or blowpipes. Their weapon is more potent. It is with incisive arguments and sharp critiques.
These are the voices of the ordinary man in the street or the rainforest, which are carried over the airwaves and into Sarawak households. This is the voice of Radio Free Sarawak (RFS). Thus far, Taib has not been able to stop the RFS from operating.
Taib has tried and Malaysia's Special Branch personnel have been seen shadowing the main voice of RFS and other Malaysians at events that have been held in London, when these highlight the abuses of the Sarawak and Malaysian governments.
On 22 February, the two faces behind RFS came out of hiding. They are an unlikely duo – an Englishwoman and an Iban from Sarawak. She is Clare Rewcastle Brown – the sister-in-law of former British Prime minister Gordon Brown; he is the main voice of RFS – Papa Orang Utan aka Peter John Jaban.
Claire was born in Sarawak when it was still under British rule. She used to accompany her mother who was a mid-wife and whose work would take her into the interior. Jaban was an election monitor working in Taib's state-controlled radio but was sacked for allowing callers to criticise Taib.
Claire said that they decided to reveal their identities because of death threats posted to the Sarawak Report website which is run by Clare. Sarawak Report is an anomymous blog which gets 18,000 hits per day. Both the Sarawak Report and RFS expose the excesses of Taib, his family and those in his inner circle.
According to Claire, Taib is responsible for "the outrageous deforestation which has seen 95% of the Sarawak's rainforest cut down and replaced by logging and palm oil plantations which have enriched Taib and his family."
Another reason for going public is the mysterious death of Sarawak Report's main whistleblower, the American Ross Boyert who once worked for Taib. Boyert was found dead in a Los Angeles hotel room with a plastic bag around his head.
Clare said, "The inquest (into Boyert's death) is still pending but there was a sense that Peter and I could be in danger. Rather than hide, we've decided to come out fighting."
For both Clare and Peter, the important thing was to "give the 2.5 million oppressed people of Sarawak a choice".
"The leader of the opposition party, a charismatic human rights lawyer called Baru Bian, inspires hope of real change in the upcoming election, but scandalously only one-third of the electorate are registered to vote and the corrupt Malaysian government turn a blind eye because Taib always delivers them Sarawak, their richest state."
In 2008, Clare went to Sarawak to report on a by-election and secretly filmed companies clearing rainforests for oil palm. That was when she was introduced to Jaban and invited him to London to be the voice of RFS. Sadly, for as long as Taib is in power, Jaban is unable to return home.
He said, "I miss my four children, I miss my home."
Wiping the tears from his face, he said, "I am prepared to die for this cause."
What asked about their chances of success, Clare said, "People say our man hasn't got a prayer in the election and that Taib will intimideate voters as he always does but I think our reports are having a huge effect and that there's a groundswell for change."
Malaysians will agree with Clare's sentiments, "You've got to take heart from what is happening in the middle-east to rulers who seemed equally immovable until just a few weeks ago."
(Main source: London Evening Standard)



Kebebasan, kebodohan dan yang di-tengah
Posted: 23 Feb 2011 09:07 AM PST
"Kerana satu hari nanti kita akan ditanya; semasa bayangan kegelapan melanda dan perubahan pencerahan menentang, di manakah anda?"
UKM 2011 membuktikan; kebodohan tidak boleh bertahan lama. Pernah saorang berkata: 'you can fool some of the people all the time, you can fool all the people some of the time, but you cannot fool all the people all the time". Selepas bertahan untuk lebih kurang 7 tahun, kebodohan akhirnja runtuh dan terpaksa memberi laluan kepada cahaya pemikiran dan falsafah perubahan.
Falsafah perubahan. Itu sangat jelas. Perubahan juga mempunyai falsafahnya. Satu-satunja hukum yang tetap dan mutlak dalam dunia ini adalah hukum perubahan. Segalanja berubah. Perubahan untuk mencapai sesuatu yang lebih baik, yang lebih tinggi. Oleh itu dalam hal ini, kebebasan adalah penting. Hanya dengan adanya kebebasan, perubahan dapat berlaku. Kurangnya Aspirasi di sini kerana tidak pernah meniup falsafah perubahan di kalangan anggotanya.
Keinginan untuk mengekalkan norma-norma tindakan dan cara pemikiran dengan membakar suara retorik dan fahaman sempit menyumbang kepada kehangusan roh, fakulti, dan praxis mahasiswa keseluruhannya. Di sini lah kelebihannja mereka yang ingin membawa perubahan. Perubahan, hukum mutlak alam, membawa bersamanya cahaya pemikiran yang seterusnya menyalakan semangat pencerahan. Ini lah yang diperlukan. Ini lah yang mesti dipegang.
Mereka kemudian bertanya, sejauhmanakah sempadan kebebasan? Kebebasan adalah kebebasan. Tidak ada sempadan bagi itu yang menjadi asas kepada kehendak untuk ilmu dan kehendak untuk berubah.  Yang meletakkan batas kepada kebebasan; itu kebodohan. Sebab itu Aspirasi tidak pernah berubah. Universiti tidak pernah berjaya. Setiap kehendak diletakkan batasnya. Roh dibatasi. Berfikir dibatasi. Praxis dibatasi. Revolusi dan demonstrasi dikutuk kemudaratannya. Soalan bertanja; bagaimana gerakan yang membawa falsafah dan pencerahan bergantung kepada dan menggalakkan revolusi dan demonstrasi, ini semestinja salah?
Kebodohan jawapannja. Sebagai permulaannja, mereka yang tidak menghormati kebebasan, tidak mematuhi kebebasan, tidak seharusnya diberi dan dilayan dengan kebebasan. Yang tidak menghormati kita, tidak perlu kita hormatinya. Yang tidak memberi kita kebebasan, tidak perlu kita memberinja kebebasan. Ini seterusnya hukum mutlak alam yang satu lagi; tirani dan kezaliman mesti dilawan melalui apa cara sekalipun. Jika kita bertanja dengan cinta, maka jawablah dengan cinta. Jika cinta dibalas dengan penghinaan maka yang diberi adalah melawan. Itu janji gerakan perubahan, gerakan Gabungan, gerakan anak muda.
Dan saya ingin berkata kepada mereka yang ditengah; tidak salah kita mengambil keputusan untuk memihak. Tidak ada malunya kita mengambil kedudukan yang berprinsip. Tidak ada salahnya kita bersolidariti dengan mereka yang bangun melawan. Bersatu menentang kejahatan dan penyelewenggan adalah satu kemestian dan kepastian. Kerana satu hari nanti kita akan ditanya; semasa bayangan kegelapan melanda dan perubahan pencerahan menentang, di manakah anda?
thank you, clare rewcastle brown, and well done!
Posted: 23 Feb 2011 08:47 AM PST
http://www.thisislondon.co.uk/lifestyle/article-23925368-gordon-brown-sister-in-law-tackles-corruption-in-borneo.do
… and hope you will keep on doing it!
who is clare rewcaste brown (picture) and what am i talking about?
she's the one behind the popular website, sarawak report, which exposed sarawak's chief minister, taib's corruption. she's the sister in law of former british prime minister, gordon brown. together with a dayak, peter john jaban (picture), the two of then also started radio free sarawak.
when sarawak report first surfaced,  many people were enthralled by it and since then, it was reported to have received 18,000 hits a day.  ain't no surprise that there are so many visitors. many people, like me can't wait to read the expose on taib.  many people knew of how corrupt taib is. i really can't stand seeing taib's face. stealing from the rakyat! whenever i see his face, i see money all over his face and i think of the poor suffering sarawakians.
thus i was very glad when sarawak report came into existence and really marvelled at how the people behind it uncovered so many secrets of taib. i admire the persons behind it… and now i know who. she and jaban decided to reveal their identity because they fear for their lives.  she had said:
"Before Christmas, Taib's disaffected US aide Ross Boyert was found dead in a Los Angeles hotel room with a plastic bag around his head. The inquest is still pending but there was a sense that Peter and I could be in danger. Rather than hide, we've decided to come out fighting," she told the London Evening Standard.
i hope nothing will happen to them. i hope they will continue exposing taib. thank you clare and jaban for sarawak report and for radio free sarawak. yes, keep on fighting. keep on fighting until that scum CM fall!!
btw, apart from sarawak report, there is also another website on sarawak, known as 'sarawak indigenous ommunity news',  which was started by me. er… actually i mean i just set it up. a friend, bk ong, an active activist, when he started to be interested in sarawak election and all things sarawak, requested me to set up the blog. we both choose the name. the design of the header was done by my online friend, witsO. hmm… long time didn't see him around online. wonder what happened to him. i don't post anything there but i do help ong to set up things now and then when he requested me to do so (like putting up the radio free sarawak icon, with link).  when it was first set up, it received not many hits but now thanks to bk ong's dedication in making so many posts, it seems to be getting popular. do bookmark it ya!
SPAD, acting like 'Ah Longs', stuck notices on trees in front of TTDI homes!
Posted: 23 Feb 2011 08:14 AM PST
By Melissa Zavier
February 22, 2011
Mrs Wong walking into her home with a copy of the SPAD notice in her hand. — Pictures by Choo Choy May
KUALA LUMPUR, Feb 22 — Residents of Jalan Pinggir Zaaba, Taman Tun Dr Ismail (TTDI) here are having sleepless nights worrying about their homes which they are set to lose to the proposed mass rapid transit (MRT) system come May.
On February 10, they were shocked to find land acquisition notices stuck on trees in front their homes.
Residents who spoke to The Malaysian Insider said it was disrespectful to paste the notice on trees and also unprofessional for the Land Public Transport Commission (SPAD) to do such a thing.
"Being forced to leave the residential area is like commanding me to divorce my wife of 23 years," said a disgruntled Salleh Muhammad.
The notice tells residents that the government is in the process of implementing the Klang Valley MRT project and that their land is more likely to be acquired for the project.
Although the homes in Jalan Pinggir Zaaba are not as grand as those in nearby Taman Zaaba, many were recently renovated.
Standing in front his newly-renovated home, Helmi is lost for words over the MRT project.
For someone who just renovated his home of 11 years last November, Helmi Al' Attas said he could only feel cheated and sad after learning about the land acquisition notice.
"I saved really hard over the period of 11 years to renovate my home," said Helmi who bought his property for more than RM400,000 at the time.
"My son spent at least RM500,000 on his home and that does not include renovations. We wanted to live close by and this is what we get," said a retired teacher who only identified herself as Mrs Wong.
Her home, together with 32 others including a corner lot her son just moved into a month ago, will be affected by the MRT project.
She said she has lived on the road for 34 years, "long enough to witness the birth of TTDI."
Residents here pointed out that they have not objected to many projects in the neighbourhood that have disrupted their peace.
Having already lost their "feng shui" due to a three-metre-high wall built 20 metres from their gates, the residents have broken their silence and questioned the need for the MRT project in their area.
The SPAD notice stuck on a tree.
"Back then, my house cost me just RM55,600. It is now worth a million due to the area and its developments," said Mrs Wong, who said she would welcome an underground train project rather than an elevated one.
Pouring out her distress over the prospect of having to relocate, she told The Malaysian Insider that she welcomes development in TTDI but not if it will cost the residents their homes.
"We let them build roads and block our houses with a brick wall which was supposed to minimise noise from the roads. But in the end, this is what we get for letting everything go," she added.
Retiree Salleh's main concern was parting with his neighbours who have become his best friends.
Salleh, who has been living in the area for 22 years, said he is comfortable being where he is as he and his family — spanning three generations — have grown accustomed to the noise coming from the road.
"At this time, I'm sceptical if I should or should not continue with the renovations," said Helmi, who has organised and sent a petition to SPAD while still replacing the flooring of his home.
The residents are also unhappy with the inconsistent details on the project and the short time span given to debate on the issue.
"We are yet to receive a visit from SPAD but at the moment, I feel lost and speechless about the whole scenario," said Helmi.
POLICE GAGGED BARU BIAN – EXCLUSIVE VIDEO!
Posted: 23 Feb 2011 07:57 AM PST
The Chief Minister, Taib Mahmud clearly has no intention of allowing the democratic process to get in the way of his election chances.  Sarawak Report has obtained exclusive
video
material showing how police were sent in to prevent the opposition PKR leader Baru Bian from addressing a peaceful gathering of people from his own constituency.  We have also learnt that Taib has sent out a disgraceful directive instructing police to deny permits for any opposition gatherings!
The incident happened in Baru'slocal main town of Lawas.  An invited gathering of party members and constituents had joined him at the Sin Yang coffee shop to take food and listen to his vision of a better future.  These key constituents wanted to listen to his messages and ideas in order to bring them back to their own communities and longhouses.  PKR party workers had, as usual, applied for a permit for the sit-down gathering, but as usual the permit had been denied.
"The police just said no.  They gave no reason" explained Paul Bian, Baru's Campaign Coordinator
Our orders are from the Top!
PKR officials say they felt they had no choice but to proceed with the meeting.  "By refusing us a permit they were interfering in our democratic rights" continued Paul, who is Baru's brother and a long-term political ally of the human rights lawyer. He went on:
"Our rights have been denied.  This is a democratic country and everyone has a right to give their opinions and a right to meet together and give the information that we can't give to the people any other way.  We in the opposition are not given any media coverage"
Baru Bian, who has shaken Taib's authority on numerous occasions over the past two years by winning a series of crucial land rights cases on behalf of communities fighting against the Chief Minister's land grabs, only just missed out on winning the seat at the last election in 2006, despite enormous odds.  At that time Bian started legal proceedings which detailed a long list of corrupt practices used by BN to win the seat by just 200 votes.  These included bribery and vote-rigging.  Taib-controlled judges, of course, immediately dropped the case on the excuse of ' legal technicalities'.
PKR rightfully believe that Bian should have the absolute freedom to speak to his people, who are from his native area.  They say the fact that Taib is resorting to such dirty tactics and abusing the authority of the police at such an early stage in the election is a sure sign that he is fearful that opinion in Sarawak has turned firmly against his authoritarian government. His 30 years in power have brought great wealth to his family, but only poverty for the longhouse people, whose lands he has taken for timber and oil palm.
Peaceful gathering was threatened by police provocation
Witnesses say that the guests to the event started arriving at around 7 oclock in the evening and sat down to enjoy some initial refreshments.  Many of the several hundred people who turned out to listen to Baru Bian had travelled very long distances from the longhouses.  It had been raining all day and the journey in some cases took several hours, but they had been undeterred.  According to one report received by Sarawak Reports, some poorer people, who had come the day before, had had to sleep out in the open.
By 7.15 pm, according to the organisers, a substantial contingent of local police officers had started to arrive.  In all witnesses say there were around 20 uniformed police and another ten plain clothes officers from Special Branch.  Their presence cast a threatening shadow over the meeting and they started turning away later arrivals and surrounded the building.   Paul Bian explains how his original plan had been to show a video to the people at the beginning of the meal – it was an information film about Baru and his mission and policies for transforming Sarawak into a fairer society.  However, the police prohibited the showing of the film.
"We appealed that there is no other way to communicate.  We explained that we dont get media coverage or newspaper coverage or TV coverage, so couldn't they just let us show this?" says Paul.  "The police boss was sympathetic, but he replied that he was taking orders "from the top"!  that means either the Police Chief or the party bosses"
Bian had originally lined up three interesting speakers to address the gathering, "I had the community leader Pemanch Jenging anak Radin, who has defected from BN after his land was grabbed and also Abun Sui, the land rights lawyer who has won key cases in the area and last it was to be Baru Bian".  However, with the police pressure mounting he says he decided to cut straight to the key content of the meeting and the speech from Baru Bian.
Not allowed
As our video shows how Baru had hardly got to his feet before the police marched up to him and "placed a hand on his shoulder".  There was a policeman on either side of him and five had followed behind to where he was standing, according to Bian.  They told him he was "not allowed" to speak.   Witnesses say it was a frightening moment because members of the crowd became angry.
"We are a thousand so its 30 to one!" was one of the cries, explains Bian
For this reason, as the video shows, Baru took responsible action in circumstances where a large frustrated gathering could have taken their anger out on the police.  He calmed the crowd and encouraged them to understand that it was better to cooperate with the police, rather than to allow the danger of violence breaking out and someone getting hurt. Without Baru's diplomatic leadership the event could have degenerated, because of the unnecessary provocation of the police.
For these reasons the angry crowd were forced to return back to their longhouses without having been allowed their democratic right to hear their local candidate!
Meanwhile, on March 5th Taib Mahmud plans to hold his own Party Convention rally for 5 thousand people in the Borneo Convention Centre in Kuching, for which it will be no surprise to learn the BN party had no problems in obtaining a police permit!   Sarawak Report assumes that none of the speakers at the rally will be referring to the corruption surrounding the building of the Borneo Convention Centre, which was commissioned by the Chief Minister and handed to the company PPES works, which is the "construction arm" of his own family company CMS!
Heading the Board of Directors of CMS is Taib's own son, the youthful and fashionable Mahmud Abu Bekir Taib, who is also the largest shareholder.   Until her death the previous largest shareholder of this multi-million ringgit concern, which is quoted as a public company, used to be his Mum, Laila Taib!  Her husband (his Dad), the Chief Minister has consistently channelled most of the top state contracts through his own family company for the past 3 decades.  For this reason the share price of the company has shot up in past months in anticipation of all the money the government is saying it will be spending on SCORE projects!
Backfired
PKR say that the discriminatory and anti-democratic behaviour of the current government on this and other matters is clearly proving to be counter-productive.  "The people were not intimidated, but they were angry", says Paul Bian.  "This event opened the minds of the people to what is going on and it made them very, very bitter.  Since this event Baru Bian has been getting more and more offers to come and speak to villages in the region.  They say 'come speak to us any time'.  This has not made them scared, it has made them become more resolute against the malpractices".
BN may yet discover that disappointing and angering the electorate is no way to go about winning elections.  People are concluding that BN fears the opposition leader so much they dare not let the people hear him speak!


Siapa Wanita Di Dalam Purdah Ini?
Posted: 23 Feb 2011 09:14 AM PST
P
enonton televisyen Channel4 yang popular di England terkejut pada krismas tahun lalu. Setelah ratu Elizabeth II menyampaikan pesanan Natal, tak berselang lama muncul seorang wanita bercadar yang mengucapkan "pesan Natal alternatif". Ia hanya diidentifikasi sebagai Khadijah.
Dari suaranya, para penonton tertanya-tanya siapa wajah dibalik purdah itu. Dari loghat Inggerisnya yang kental, dipastikan dia adalah keturunan Britain, bukan imigran. Tampil dalam acara yang dipandu Jack Straw, ia mengkritik mereka yang berpandangan salah tentang jilbab, dan menyebut jilbab adalah perisai bagi kaum wanita.
Minggu ini, Daily Mail mendedahkan siapa "Khadijah" di balik purdah itu.

Ia adalah Elaine Atkinson, seorang warga Britain berkulit putih yang mengganti nama menjadi Khadijah setelah menganut agama Islam. Meskipun kerap dituding masuk kelompok Islam radikal, namun ia mengaku berfikiran sangat moderat.

Pilihannya mengenakan jilbab - dan sesekali purdah - adalah pilihan sadar yang dibuatnya untuk melindungi diri. Wanita berusia 38 tahun ini menyatakan, sebelum menganut Islam, ia bak "hamster yang berlari di treadmill di kandang". "Pub dan konsumtif adalah trademark saya," ujarnya mengenang.

Di lingkungannya, dia dikenali sebagai seorang feminis radikal. Neneknya adalah aktivis feminis yang menuntut hak pilih bagi perempuan Britain (suffragette).

Abangnya bekerja sebagai tentera Britain, dan sekarang tengah bertugas di Afghanistan.

Pernah menentang segala bentuk pernikahan, ia akhirnya "tunduk" saat dilamar seorang Muslim kelahiran Britain berasal dari Pakistan, Iqbal.

Pernikahan ini pula yang membuat hubungan keluarganya retak.

Atkinson, ibu satu anak, didekati oleh Channel4 untuk memberikan alternatif pesan Natal, setelah perempuan berkerudung yang dipilih sebalumnya, Khadijah Ravat, seorang guru berusia 33 tahun, meletakkan jawatan kerapan publisiti yang negatif.

Channel4 mengatakan akan menutup identiti aslinya, bersama dengan wajah, untuk memungkinkan penonton untuk fokus pada kata-katanya, bukan kepribadiannya.

Atkinson lahir tahun 1968 di barak tentera kota Wiltshire. Ia menyatakan, ia tak pernah bersinggungan dengan kaum Muslim sebelumnya. Menginjak dewasa, ia meninggalkan kotanya untuk menjadi pekerja sosial di London.

Tapi pada tahun 1996 dia tiba-tiba menjadi tertarik pada Quran, dan mulai menghadiri acara-acara keagamaan di Masjid Regent's Park di pusat ibukota. "Teman-teman dan keluarga selalu menggambarkan hal-hal yang negatif tentang Islam. Namun justeru saya ingin menyelami lebih dalam," ujarnya.

Ia misalnya, cuba menyelami fikih Muslimah. Pasalnya, feminisme dan Islam kerap dipandang bak minyak dan air. "Intinya, Islam adalah agama penindas perempuan," ujarnya.

Namun dari apa yang dibacanya, ia menemukan hal sebaliknya. Islam justeru memuliakan perempuan. "Kalau saja mereka dapat membuka mata dan melihat kerusakan, maka yang menyebabkannya adalah diri mereka sendiri," ujarnya.

Di tengah perjalanan menyelami Islam itulah, ia bertemu Dr Zahid Iqbal, lelaki yang menjadi suaminya sekarang. Kini Khadijah Iqbal, namanya sekarang, tinggal di Southampton, tempat suaminya mengabdi sebagai seorang doktor. Mereka tinggal di sebuah rumah senilai 350 ribu poundsterling dengan tiga kamar tidur besar di Barking, London Timur. Dia meninggalkan nama lamanya sejak empat tahun lalu.

Ia kini aktif di kelompok pembinaan mualaf perempuan dan secara berkala memandu siaran di sebuah radio tempatan. -dailymail


Wikileaks dedahkan Kehidupan Anak Ghaddafi Yang Gemar Berpoya-poya
Posted: 23 Feb 2011 07:00 AM PST
G
aya hidup anak-anak pemimpin Libya, Moammar Gaddafi, jauh dari kesederhanaan yang selalu digembar-gemborkan ayahnya. Wikileaks, mengutip dokumen Jabatan Luar Negeri Amerika Syarikat yang bocor, menyatakan mereka saling tak akur satu sama lain dan menghambur-hamburkan wang secara royal.
Saif Gaddafi -- meski dibantahnya -- menghabiskan pergantian tahun 2009 di Karibia bersama Mariah Carey. Saudaranya, Muatassim di tempat yang sama menggelar pesta setahun kemudian dengan mengundang Beyonce dan Usher untuk menghibur para tamu.
Pengamat politik tempatan, yang menjadi sumber diplomat AS, menyatakan hobi Muatassim yang gemar bermabuk-mabukan dan pemborosannya lah yang membangkitkan kemarahan warga. "Kelakuannya dianggap tak beriman dan memalukan bagi bangsa dan negara," tulis Wikileaks mengutip sumber itu.

Anak Gaddafi lainnya, Hannibal, melarikan diri ke London setelah dituduh melakukan penderaan ke atas isterinya, Aline. Sedang anak perempuan Gaddafi, Aisyah, disebut-sebut dalam dokumen itu juga "dilarikan" ke London setelah ketahuan hamil di luar nikah. Aisyah adalah anak Gaddafi dari isteri keduanya, Safiya, yang merupakan ibu dari enam anak Gaddafi.

Saif yang disebut-sebut Ghadaffi bakal menjadi penggantinya tidak lebih baik dari saudara-saudaranya yang lain. Anak kedua Gaddafi ini gemar menghabiskan cuti dengan berburu di New Zealand.

Namun, Saif dianggap yang paling "cantik" bermain wayang. Di luar gaya hidupnya yang mewah, ia juga menunjukkan dirinya seorang dermawan. Gaddafi International Charity and Development Foundation, lembaga amal yang dipimpinnya, segera mengirimkan bahan makanan dan bantuan sesaat setelah gempa hebat melanda Haiti.



Inilah Istana Saif al-Islam Gaddafi di London

Gambar 1 Istana Saif Gaddafi

LONDON - berbeza sungguh dengan ayahnya yang lebih banyak menghabiskan waktu di khemahnya, anaknya, Saif al-Islam Gaddafi lebih dikenal sebagai pemuda glamour. Ia yang baru-baru ini menyerukan perang hingga peluru terakhir terhadap penunjuk perasaan ini sangat mewah dan bergaya hidup modern. Jika bersiar ke Britain, beliau tinggal di istana peribadinya di London.

Berdasar maklumat yang dikumpulkan Telegraph, salah satu istananya ditawarkan untuk disewakan dengan nilai 9,750 paun sterling (lbh krg RM48,0000) seminggu.

Dia membeli rumah dua tahun lalu melalui perusahaan British Virgin Islands-terdaftar berharga 10 juta pound sterling. Sebuah surat kabar mingguan melaporkan bahwa Saif al-Islam Gaddafi, putera Kolonel Muammar Gaddafi, membeli rumah di pinggiran kawasan elit Hampstead di London utara dan menghabiskan beberapa waktu di sana dengan rombongannya.

Rumah itu bergaya kolonial dengan halaman luas.

Di dalamnya dilengkapi dengan kolam renang di dalam ruangan dan sebuah home theater yang mewah. Namun tak disebutkan siapa yang menyewa rumah ini sekarang.
Posted: 23 Feb 2011 06:43 AM PST
Training Courses Now Available for Men
1. Introduction to Common Household Objects I: The Mop
2. Introduction to Common Household Objects II: The Sponge
3. Dressing Up: Beyond the Funeral and the Wedding
4. Refrigerator Forensics: Identifying and Removing the Dead
5. Design Pattern or Splatter Stain on the Linoleum? You CAN Tell the Difference!
6. Accepting Loss I: If It's Empty, You Can Throw It Away
7. Accepting Loss II: If the Milk Expired Three Weeks Ago, Keeping It In the Refrigerator Won't Bring It Back
8. Going to the Supermarket: It's Not Just for Women Anymore!
9. Recycling Skills I: Boxes that the Electronics Came In
10. Recycling Skills II: Styrofoam that Came in the Boxes that the Electronics Came In
11. Bathroom Etiquette I: Let's Wash Those Towels!
12. Bathroom Etiquette II: Five Easy Ways to Tell When You're About to Run Out of Toilet Paper!
13. Giving Back to the Community: How to Donate 15-Year-Old Levis to the Goodwill
14. Romance: More Than a Cable Channel!
15. Strange But True: She Really May NOT Care What "Fourth Down and Ten" Means
16. Going Out to Dinner: Beyond the Pizza Hut
17. Accepting Your Limitations: Just Because You Have Power Tools Doesn't Mean You Can Fix It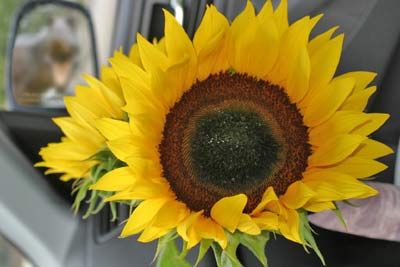 Educational courses for women now being offered by Men
1. Silence, the Final Frontier: Where No Woman Has Gone Before
2. The Undiscovered Side of Banking: Making Deposits
3. Combating Imelda Marcos Syndrome: You Do Not Need New Shoes Every Day
4. Parties: Going Without New Outfits
5. Man Management: Discover How Chores Can Wait Until After the Game
6. Bathroom Etiquette I: Men Need Space in the Bathroom Cabinet Too
7. Bathroom Etiquette II: His Razor Is His
8. Valuation: Just Because It's Not Important to You . . .
9. Communication Skills I: Tears-The Last Resort, Not the First
10. Communication Skills II: Thinking Before Speaking
11. Communication Skills III: Getting What You Want, Without Nagging
12. Driving a Car Safely: A Skill You CAN Acquire
13. Party Etiquette: Drinking Your Fair Share
14. Telephone Skills: How to Hang Up
15. Introduction to Parking
16. Advanced Parking: Reversing Into a Space
17. Overcoming Anal Retentive Behaviour: Leaving Towels on the Floor
18. Water Retention: Fact or Fat
19. Cooking I: Bringing Back Bacon, Eggs and Butter
20. Cooking II: Bran and Tofu are Not For Human Consumption
21. Cooking III: How Not to Inflict Your Diets on Other People
22. Compliments: Accepting Them Gracefully
23. PMS: Your Problem . . . Not His
24. Dancing: Why Men Don't Like To
25. Sex - It's For Married Couples Too
26. Classic Clothing: Wearing Outfits You Already Have
27. Household Dust: A Harmless Natural Occurrence Only Women Notice
28. Integrating Your Laundry: Washing It All Together
29. Ballet and Ice Skating: For Women Only
30. Oil and Gasoline: Your Car Needs BOTH
31. Learning to Use Public Toilets
32. Learning to Use the Toilet in Bars Without your Friends
33. Do These Jeans Make My Butt Look Big? - Why Men Lie
34. TV Remotes: For Men Only
35. Sexy Lingerie: It's Not Just For Special Occasions
I know I have posted this set of jokes before but thought I'd visit it again for more laughs :-) Have a lovely evening!
Siasatan Teoh: Jawapan Penyiasat Polis Ini Timbulkan Banyak Tandatanya
Posted: 23 Feb 2011 06:30 AM PST
S
iasatan kematian Teoh Beng Hock yang hari ini masuk hari kelapan diperluaskan dengan menyelidik dan memeriksa semula beberapa barang milik setiausaha politik itu.
Suruhanjaya Siasatan juga mengarahkan Pegawai Penyiasat Ahmad Nazri Zainal meneliti dan memeriksa semula beberapa kawasan di tempat kejadian yang tidakdiberi perhatian sepenuhnya dalam inkues lalu.
Pengerusi Suruhanjaya Hakim Mahkamah Persekutuan, Tan Sri James Foong Cheng Yuen, berkata barang milik Teoh seperti kamera video, cakera padat (CD), thumbdrive dan cakera padat digital (DVD) akan diserah kepada penyiasat persendirian bagi mendapatkan maklumat di dalamnya.

Kelima-lima anggota suruhanjaya pada awalnya kelihatan terkejut apabila diberitahu Ahmad Nazri bahawa beliau tidak pernah mengarahkan sebarang siasatan dibuat ke atas barang terbabit kecuali kamera video.

"Saya ada lihat sendiri kamera video itu tetapi ia hanya tunjuk Teoh sedang bekerja," katanya ketika disoal pegawai pengendali Amarjeet Singh pada prosiding
siasatan bagi mengenal pasti punca kematian Teoh.

Teoh, 30, setiausaha politik anggota Exco Selangor, Ean Yong Hian Wah, ditemui mati pada 16 Julai 2009 di koridor tingkat lima Plaza Masalam, Shah Alam, Selangor selepas memberi kenyataan di pejabat Suruhanjaya Pencegahan Rasuah Malaysia (SPRM) yang terletak di tingkat 14 bangunan itu.

Mengenai pemeriksaan semula di tempat kejadian, arahan itu dibuat berikutan kegagalan Ahmad Nazri mengesan kepala jam tangan (bahagian permukaan yang menunjukkan jarum dan waktu) milik Teoh di tingkat lima Plaza Masalam.

Ketika itu Ahmad Nazri hanya menjumpai tali jam tangan.

Fokus utama pencarian baru itu ialah di dalam satu lubang berhampiran mayat Teoh ditemui terbaring kerana Ahmad Nazri pernah mencuba mencari di dalamnya tetapi gagal memasukkan tangan kerana itu lubang terlalu kecil.

Hakim Foong memerintahkan pegawai penyiasat itu pergi ke tempat itu sekali lagi petang ini dan cuba mengoreknya menggunakan peralatan yang sepatutnya dengan dihadiri wakil Majlis Peguam dan SPRM.

Isu pemeriksaan semula itu timbul setelah Pakar Perunding Patologi Forensik, Jabatan Perubatan Forensik Hospital Pulau Pinang, Datuk Dr Bhupinder Singh menyatakan terdapat kemungkinan kepala jam terbabit jatuh ke dalam lubang itu.

Suruhanjaya itu turut dianggotai bekas Hakim Mahkamah Persekutuan, Datuk Abdul Kadir Sulaiman, bekas Hakim Mahkamah Rayuan Datuk T. Selventhiranathan, dan Pakar Perunding Psikiatri Forensik dan Dekan Fakulti Perubatan Kolej Universiti Sains Perubatan Cyberjaya Profesor Dr Mohamed Hatta Shaharom.

Penubuhan suruhanjaya itu diumumkan Perdana Menteri Datuk Seri Najib Tun Razak pada 26 Jan lepas, antara lain bagi menyiasat punca kematian Teoh selepas Mahkamah Koroner membuat 'keputusan terbuka' berhubung kes itu.

Sementara itu, Ahmad Nazri ketika ditanya anggota suruhanjaya kenapa beliau tidak mencatat segala penemuan barang Teoh ketika kali pertama melihatnya, berkata, pada masa itu beliau perlu menumpukan pada mayat mangsa kerana timbul kekecohan berikutan pihak media dan ahli politik yang cuba memasuki tempat kejadian.

Bagaimanapun kenyataan Ahmad Nazri itu dipersoalkan Abdul Kadir yang berpendapat beliau sepatutnya meminta bantuan daripada anggota yang lain bagi menyelesaikan kekecohan itu dan memberi perhatian ke atas beg itu.

Ahmad Nazri kemudiannya berkata, beliau menyelidik beg itu (peringkat awal) hanya untuk mengetahui pemilik dan kehadiran Teoh di tingkat 14 (pejabat SPRM) dan ia dibuat secara kasar sahaja tanpa mencatatnya.

Katanya, beliau memeriksa semula kandungan itu di pejabatnya pada jam 12 malam, 17 Julai 2009 tetapi tidak mencatat kesemua barang yang berada di dalamnya kerana dianggap kecil nilainya.

Beliau membuat pemeriksaan sekali lagi pada 7 Oktober 2009 dan ketika itulah menemui beberapa nota tulisan tangan dalam rumi dan Mandarin.

Pada inkues sebelum ini Ahmad Nazri mendedahkan bahawa ada di antara tulisan tangan itu mengandungi tulisan Teoh yang tercatat 'selamat tinggal'.

Pada awal prosiding, pegawai penyiasat itu memberitahu bahawa kakitangan di pejabat SPRM enggan memberi kerjasama dengan hanya berdiam diri ketika disoal pada hari kejadian (16 Julai 2009) manakala kebanyakan pegawai lelaki diarahkan ke Putrajaya.

"Ada pegawai SPRM tetapi tidak pasti dengan jumlah bilangan dalam pejabat itu. Tiada yang ke tempat itu (di tepi tingkap yang dipercayai digunakan mangsa)."

Dalam prosiding hari ini juga, Hakim Foong memberitahu bahawa suruhanjaya menolak permohonan Majlis Peguam dan SPRM untuk menempatkan dua pakar psikiatri ketika perbicaraan tetapi membenarkan pakar itu menemu bual saksi dalam sesi berasingan dan hasil laporannya diserahkan kepada suruhanjaya.

Suruhanjaya juga memutuskan meneruskan penayangan prosiding secara langsung di luar mahkamah.

Prosiding disambung esok. - BERNAMA

Ulasan GB

Ada dua hal yang menarik perhatian rakyat di dalam prosiding hari ini.

Pertama kelihatan pihak polis yang menyiasat kes Teoh TIDAK melaksanakan kerjanya dengan sbeaik mungkin.

Malah polis berkenaan mengakui TIDAK mencatatkan kandungan barang yang berada di dalam beg Teoh. Ini satu negligence (kecuaian) paling serius.

Kemudian, beliau (Ahmad Nazri) menyatakan pernah mencuba mencari kepala jam di dalam lubang tetapi gagal memasukkan tangan kerana itu lubang terlalu kecil. Jika tangannya terlalu besar, mengapa tidak diusahakan cara lain?

Dan sebelumnya, beliau menyatakan beliau tidak pernah mengarahkan sebarang siasatan dibuat ke atas barang terbabit kecuali kamera video. Mengapa?

Hal yang kedua, pegawai penyiasat itu memberitahu bahawa kakitangan di pejabat SPRM enggan memberi kerjasama dengan hanya berdiam diri ketika disoal pada hari kejadian (16 Julai 2009) manakala kebanyakan pegawai lelaki diarahkan ke Putrajaya.

Siapa yang mengarahkan pegawai-pegawai SPRM ini tutup mulut dan siapa mengarahkan pegawai lelaki pergi ke Putrajaya? Pihak pegawai atasan SPRM? Mengapa mereka berbuat demikian? Untuk menutup satu rahsia besar supaya jangan terbongkar?


Posted: 23 Feb 2011 06:19 AM PST
I was on clinic duty again this morning. I remember Lin saying her appointment was today but I didn't bother to inform her that I'd be at the clinic. She's already on HAART, so she was sure to go to the counselling room which we volunteers are sharing with the pharmacists.
When I got to the ID clinic, SN was giving counselling to one client whom I had met 2 weeks ago. After notifying SN I was already there, I went to the front of Room 11 to see if there were any familiar faces. Nope, no familiar faces yet, not even Lin. So I went straight to the counselling room and went surfing. Surfing the internet lah… ;-)
Soon Lin came in accompanied by one of the pharmacists. The normal practice is before the PLHIVs see the doctor, they'd be referred to the pharmacists first to ensure they have been compliant with their medication. Lin told me she actually came early but took some time finding a parking space. Usually she'd come on her motorcycle, but today, since her 2 daughters wanted to tag along, she borrowed a close friend's car. That was the first time she came by car… now she knows how difficult it is to find a parking space at the hospital.
Anyway, yesterday SN had called me to inform me about a homeless PLHIV now warded at the hospital, due to be discharged but has nowhere to go. So she sought my help to find a shelter home for the guy. So when SN's assistant came to the room to refer a guy on wheelchair accompanied by a hospital attendant, I thought that was the case SN had told me about.
True enough, the guy, Lee, 44 years old, is homeless. He was earlier in Ipoh GH, but was transferred to a district hospital when he was due to be discharged. He had always been a loner, never married, and according to him, he no longer has any family members. He used to rent a house in Ipoh and worked at a workshop, painting cars. But now, due to his condition, he no longer works and as such, cannot afford to rent a house. At one time he wasn't even able to walk. Now at least he is able to walk slowly in the ward, but if he needs to go a longer distance, he'd need the wheelchair. He had been diagnosed HIV positive 21 years ago, but had refused to take any medication before.
I told him I'd try to arrange for a home and since he doesn't have a phone, I'd call the hospital where he's warded to get in touch with him.
After taking down all Lee's details, I went over to the doctor's room to return Lee's medical files. As I walked back to the counselling room, I saw Lin's 2 daughters and went over to talk to them. The two were Lin's 2nd and 3rd daughters – one who just got back from Egypt on the day I flew to Vietnam for my holiday, and the other one who just completed her diploma and will start her training on her new job next week. Feels good knowing that at least one of Lin's children will start work soon. Lin's eldest, doing a nursing course, will complete her studies by next month, and she too should start work in the near future. Of course Lin's second daughter has to wait a while longer as she's doing medic in Egypt.
I didn't talk to the girls for too long though… SN's assistant had told me earlier they had 4 cases to be referred to me, so I'd better wait at the counselling room as I was only done with one.
It wasn't long before SN came over to tell me about the homeless guy she had told me about yesterday.
Me: "Tadi dah jumpa dah!"
SN: "Yang tu lain. Yang ni Chinese Muslim, now ada kat wad, kalau you nak jumpa I suruh dia orang bawak dia turun jumpa you."
Me: "Laaaa… berapa ramai yang homeless ni??!"
I agreed to meet the guy. SN said she'd call the ward and arrange for him to be brought down to the counselling room.
After SN left the room, SN's assistant came over with another case… a young Malay chap who's just 23 years of age. He's now on methadone, and it was only after he started his methadone treatment did he find out about his HIV. Samsul stays with his parents, but his parents, while they are aware of his involvement in drugs and his current methadone treatment, had not been told of Samsul's HIV. Since we don't have expertise in drug cases, we don't usually assign buddies to IVDUs or those on methadone. However I gave him our brochure with our hotline number and told him that if he ever needed any help especially in explaining to his parents about HIV, he could call us.
I was not done with Samsul yet when SN came in again to tell me that the homeless guy was already outside the room, the one on the wheelchair, she said.
After getting all Samsul's details on my contact report, I told him to wait in front of the doctor's room. Then I went to the door to call the homeless guy in.
Kasim Teoh, almost 60, became a Muslim about 5 years ago. By then he was already homeless, so he had been staying at various suraus, doing odd jobs like gardening and the likes in order to get something to eat and a place to sleep. Even when he was younger and healthier, he had always been a loner, just like Lee.
"You memang tak ada family ka? Tak pernah kawin ka?" I asked.
"Tada… sapa pun tada. Sekalang ini macam suda tua suda sakit, sapa lagi mau?" he replied.
Oh dear. Anyway, after writing down Kasim's particulars, I went over to the doctor's room. Samsul's file was still with me and I needed to return it to them. Coincidentally, when I got to the room, it was Lee's turn to see the doctor and the doctor herself wanted to see me to discuss about arranging to send both Lee and Kasim to shelter homes. Apparently SN had already contacted homes willing to take them in, the only problem now is transportation. The guy in charge of the home willing to take Lee suggested that we send Lee by train and they'd wait for him at KL Central. However, given Lee's condition, the doctor advised against letting him travel alone by train. Likewise, it's not advisable to let Kasim travel by train either.
The hospital cannot arrange to transfer them to KL in an ambulance since the 2 are supposed to be discharged, not transferred.
SN had basically arranged for Kasim to be placed at a Muslim home, and although she had been to the place when she was in Sg Buluh for a 6 months course, she was of the opinion that it wasn't advisable for us to send Kasim right to the home since  the place is quite difficult to find. She suggested that if we could arrange to send both guys on the same day to Sg Buluh Hospital (which is easily accessible from the highway), then she can get people from both homes to pick them up at the hospital.
So yeah, now to arrange for transportation to Sg Buluh Hospital…
There was one more case referred to us after that. Nizam, 28 years old, who was accompanied by his mother. He looked rather thin and fragile. With a CD of only 7, and only diagnosed recently, I believe he had been infected for quite some time but never tested for HIV. He now stays with his mother (his father had passed away and his only sister is married and stays elsewhere). The mother seems to be very supportive despite his earlier mistake (Nizam had been involved in homosexual relationship with multiple partners).
I told Nizam that life is not over just because he has HIV… that he'd need to be strong mentally… that he needs to be more positive thinking… that he must not forget to doa…
The mother seemed a bit relieved after the session, but I think Nizam needs a bit more time. I have assigned one of our young male volunteers to be his buddy while I will be following up with the mother. I think she may need support as well.
Egypt's Islamic Supremacist is Man of the Hour
Posted: 23 Feb 2011 05:53 AM PST

In a featured article at Human Events this morning, I discuss the rising of Sheikh Qaradawi in Egypt:
Last Friday one of the biggest crowds of the entire Egyptian revolution thronged to Cairo's Tahrir Square to hear Sheikh Yusuf al-Qaradawi, one of the most influential Muslim clerics in the world—who on Monday called for the murder of Libya's Gaddafi. The enthusiastic reception Qaradawi received, along with the barring of secular liberal Wael Ghonim from the same stage, were ominous signs that genuine democracy is not in the offing in Egypt .

With the Muslim Brotherhood almost certain to play a substantial role in the next Egyptian government, the 84-year-old Qaradawi, whom Der Spiegel described last week as "the father figure of Egypt's Muslim Brotherhood," looks to become more powerful than ever. Freedom-lovers should not be pleased: Although Qaradawi has been praised by Saudi-funded Islamic scholar John Esposito as a champion of a "reformist interpretation of Islam and its relationship to democracy, pluralism, and human rights," numerous statements he has made demonstrate that he is anything but a "reformist" or a genuine champion of "democracy, pluralism, and human rights," and he is, in fact, positively Hitlerian in his Jew hatred and bloodlust.

During the uprising against the Mubarak regime, a Muslim website published a chapter from Qaradawi's book Laws of Jihad, including this passage: "One of the forms of jihad in Islam is jihad against evil and corruption within [the Islamic lands]. This jihad is crucial in order to protect society from collapse, disintegration, and perdition—for Muslim society has unique characteristics, and if these are lost, forgotten or destroyed, there will be no Muslim society."

In 2002, the Muslim Brotherhood asked him to take over as their leader, but he refused, probably because he saw the position as too small for him: Qaradawi's renown is not limited to Egypt or even to the Middle East. He is an international figure, reaching 60 million Muslims weekly through his Al-Jazeera TV show, "Sharia and Life," and touching countless more through his 120 published books (including his very popular Sharia manual, Al-Halal Wal Haram Fil Islam, that is, The Lawful and the Prohibited in Islam), his website IslamOnline.com (which publishes many of his fatwas), and his positions as president of the International Association of Muslim Scholars and the European Council for Fatwa and Research....
Gagalnya Sistem Politik Ghadaffy, Menteri Luarnya Letak Jawatan
Posted: 23 Feb 2011 05:45 AM PST
M
eletupnya aksi massa antirejim Moammar Ghadaffy di Libya, seminggu terakhir, menguak kegagalan sistem politik kerakyatan yang diperkenalkan Ghadaffy sejak Mac 1977. Berbagai pihak di kalangan pemerintahan Libya sama sekali tidak menyangka gerakan massa prodemokrasi begitu cepat menular dari Tunisia dan Mesir ke Libya.
Suasana di Benghazi, kota terbesar kedua di Libya, yang menjadi tempat pertama meletus protes anti-pemerintahan Ghadaffy
Gerakan massa antirejim Ghadaffy meletup sejak Isnin minggu lalu, yakni hanya beberapa hari setelah kemenangan revolusi rakyat di Mesir yang berhasil menumbangkan rejim Hosni Mubarak pada Jumat 11 Februari lalu.

Aksi tunjuk perasaan anti-Ghadaffy di kota Benghazi, yang terletak tak jauh dari perbatasan Mesir, cukup layak disebut terinspirasi oleh revolusi rakyat di Mesir saat ini. Libya secara sejarahnya tak terpisahkan dari perkembangan di Mesir. Ghadaffy, ketika melakukan kudeta terhadap Raja Idris tahun 1969, terinspirasi oleh aksi rampasan kuasa Gamal Abdel Nasser dan kawan-kawan terhadap Raja Farouk tahun 1952.

Pemerintahan Libya kini sangat mencemaskan kota-kota di bahagian timur negeri itu yang tak jauh dari perbatasan dengan Mesir, seperti Benghazi, Tobruk, dan Bayda, terjangkit revolusi seperti di Mesir.

Bagi rakyat Libya, masalah ekonomi memang tidak seburuk yang dialami rakyat Mesir, Tunisia, Yaman, dan Aljazair. Namun, secara kehidupan politik, rakyat Libya bisa lebih buruk dibandingkan dengan rakyat Mesir, Yaman, dan Aljazair.

Sejauh ini gerakan anti-Ghadaffy memang lebih menjuruskan isu politik daripada ekonomi.

Hingga saat ini belum ada tanda-tanda pemerintahan Ghadaffy memberikan konsesi terhadap tuntutan rakyatnya itu.

Ghadaffy pun tampak tidak mengindahkan resolusi yang ditandatangani 213 tokoh Libya dari berbagai kalangan yang berasal dari aktivis politik, doktor, pengacara, pengusaha, wartawan, mantan duta besar, dosen, pegawai negeri, dan engineer. Mereka menamakan sebagai korban perang Chad. Libya dan Chad pernah terlibat perang perbatasan pada tahun 1980-an.

Mereka menuntut hak rakyat Libya mengungkapkan pendapatnya melalui aksi tunjuk perasaan damai tanpa ada ancaman kekerasan dari rejim.

Mereka juga menuntut dilakukan peralihan kekuasaan secara damai di Libya dalam upaya membawa ke arah menjadi negara yang terbuka dan pluralis serta menganut sistem multipartai.

Ditegaskan pula, rakyat Libya bisa bergerak mengambil alih kekuasaan dengan cara turun ke jalan dalam upaya menentukan masa depan politik, sosial, dan ekonomi mereka.

Sebaliknya pemerintahan Ghadaffy sudah memberikan peringatan keras agar pemuda Libya tidak terpengaruh dan ikut-ikutan pemuda Tunisia dan Mesir. Rejim Ghadaffy pun mempersiapkan sedemikian rupa dengan mempersenjatai para anggota Jawatankuasa Rakyat untuk menghadapi kemungkinan terjadinya aksi massa antirejim itu.

Gerakan Jawatankuasa Rakyat adalah tulang punggung dan ujung tombak pertahanan rejim Ghadaffy. Jawatankuasa Rakyat adalah semacam partai politik yang berkuasa di Libya. Konsep politik Ghadaffy tidak mengakui sistem partai politik yang dianggap pengkhianat. Ghadaffy dalam teorinya dalam "buku hijau" menjalankan sistem kerakyatan dan negeri Libya disebut "Republik Kerakyatan Libya".

Jawatankuasa Rakyat memiliki tentera bersenjata yang diperkirakan berjumlah 10,000 hingga 15,000 anggota.

Namun, Jawatankuasa Rakyat ternyata gagal menyekat aksi tunjuk perasaan antirejim Ghadaffy di kota-kota bagian timur, seperti Benghazi, Bayda, dan Tobruk. Bahkan, aksi tunjuk perasaan pemuda antirejim Ghadaffy mulai menjalar ke kota-kota bahagian barat, seperti Masrata dan Zawiyah, dekat ibu kota Tripoli.

Sempat dipertanyakan, ke mana Jawatankuasa Rakyat yang telah mendapat berbagai kemudahan dari rejim Ghadaffy? Dan ada pula yang mengatakan, jatuhnya korban tewas dan luka-luka dalam jumlah besar dari para pemuda penunjuk perasaan akibat tindakan tentera Jawatankuasa Rakyat yang tidak profesional. Berbagai sumber menyebut, apa yang terjadi di kota Benghazi adalah pembantaian.

Tentera Jawatankuasa Rakyat dituduh tidak mendapat latihan secukupnya serta kurang mendapat bekal budaya dan pendidikan yang layak dalam menghadapi aksi tunjuk perasaan. -kompas



Menteri Libya letak jawatan, enggan ikut arahan Gadhafi

TOBRUK (Libya): Menteri Dalam Negeri Libya, Abdul Fattah Younis al Abidi, berkata beliau sudah meletakkan jawatan daripada kerajaan dan menyertai penunjuk perasaan, yang mana disifatkannya akan mencapai kejayaan dalam tempoh "beberapa hari atau jam".

Katanya, beliau sudah meletakkan jawatan Isnin lalu selepas mendapat tahu 300 rakyat yang tidak bersenjata dibunuh di Benghazi dalam tempoh dua hingga tiga hari dan mendakwa pemimpin Libya, Moammar Gadhafi merancang serangan ke atas orang awam dalam skala yang lebih meluas.

"Gadhafi memberitahu saya beliau merancang menggunakan pesawat terhadap rakyat di Benghazi dan saya memberitahunya ratusan rakyat akan terbunuh jika ia dilaksanakan," katanya dalam temubual telefon berbahasa Arab di sini, Rabu (waktu tempatan).

Abdul Fattah berkata, beliau kini menyokong rakyat dan revolusi. - CNN
Rais Cuba Padam Perjuangan Ulamak Tuntut Kemerdekaan
Posted: 23 Feb 2011 05:00 AM PST
P
ara alim ulama juga memikul beban amanah yang ditinggalkan oleh Rasulullah saw, untuk meninggikan Islam di atas semua kepercayaan dalam menggalas perjuangan menentang penjajah samada Barat atau Timur.
Gambar:
Abdullah Fahim (kiri) & Haji Sulong Al-Fathani (kanan)
Penjajahan Barat yang penuh dengan palitan noda hitam tidak dibiarkan percuma oleh para alim ulama di setiap inci bumi umat Islam, mereka telah bangkit dengan gagah meniupkan api perjuangan kepada ummat yang sedang lena diulit mimpi.
Ulama ini dengan anugerah ilmu telah mencetuskan kesedaran untuk membebaskan diri daripada penjajah jauh lebih awal daripada kelompok nasionalis sekular yang telah menculik buah kemenangan, malah hari ini mandabik dada dengan seluruh kepungan media bahawa merekalah pembebas tanahair daripada belenggu penjajah.

Sebahagian ulama ini telah menjadi korban penjajah samada syahid ditali gantung seperti Umar Mukhtar atau dipaksa mendekam dipenjara tanpa pembicaraan seperti Ustaz Abu Bakar Al-Baqir, juga dibuang negeri seperti Imam Diponegoro, Uthman Den Fodio, Haji Abdul Rahman Limbong.

Selain itu, ulama lainnya pula yang turut berjuang menentang penjajah dan yang ada kaitannya dengan kemerdekaan negara ialah Tokku Paloh, Sheikh Abdullah Fahim, Haji Sulong al-Fatani, Imam Bonjol dan lainnya lagi.

Hari ini paparan sejarah di skrin televisyen telah memadamkan kebaktian mereka dan generasi muda dipaksa menerima versi sejarah baru bahawa kemerdekaan telah diperjuangkan oleh golongan elit sekular yang sememangnya menjadi anak suruhan penjajah.

Diharapkan supaya generasi muda menekuni kembali sejarah getir perjuangan kemerdekaan yang telah banyak diselewengkan, bahkan juga kita tidak mampu memadamkan pahatan sejarah kelompok aliran kiri yang turut berjuang menentang imperialisme di seluruh dunia. -tamanulama



Pemimpin PKR, PAS lupa budi pejuang negara

MERLIMAU: Penduduk Dewan Undangan Negeri (DUN) Merlimau di sini, diminta tidak mengikut jejak pembangkang yang mudah lupa kepada prinsip perjuangan dan budi ditaburkan pemimpin terdahulu sehingga negara mampu mencapai kemajuan seperti dikecapi sekarang.

Menteri Penerangan, Komunikasi dan Kebudayaan, Datuk Seri Rais Yatim, berkata mereka tidak pernah menekankan nilai mengenang perjuangan dan budi negarawan kerana hanya mementingkan agenda untuk meraih kuasa bagi kepentingan diri.

"Orang seperti Datuk Seri Anwar Ibrahim (Penasihat Parti Keadilan Rakyat) dan Datuk Nik Aziz Nik Mat (Mursyidul Am PAS) yang menyelar kerajaan hari ini tidak langsung memikirkan mengenai budi atau kejayaan yang kita capai.

"Budi yang kita terima hari ini adalah kemerdekaan dan kemajuan pesat yang sukar dinikmati rakyat di negara lain. Ini semua budi yang diberikan kerajaan, pejuang dan pemimpin negara serta setempat yang wajar dikenang. Apa yang kita lihat hari ini adalah sumbangan perjuangan lama dalam memberikan khidmat cemerlang bagi membela rakyat.

"Ini semua tidak wujud di kalangan pembangkang yang dilihat hanya bersikap rakus untuk mendapat kuasa, tetapi tidak ada cara bagi memperbaiki budi dan khidmat secara berterusan," katanya pada Majlis Kenduri Asam Pedas bersama penduduk Kampung Pengkalan Samak, di sini, malam kelmarin.

Hadir sama Ketua Menteri, Datuk Seri Mohd Ali Rustam; Speaker DUN Melaka, Datuk Wira Othman Muhammad; Setiausaha UMNO bahagian Jasin, Datuk Ghazale Mohamad; Ketua Setiausaha kementerian, Datuk Seri Kamaruddin Siaraf dan Ketua Pengarah Jabatan Penyiaran, Datuk Ibrahim Yahaya.

Rais berkata, penduduk DUN Merlimau perlu berfikir secara mendalam dan tidak menggadaikan keputusan dengan memilih wakil salah kerana dikhuatiri bakal menjejaskan perjuangan pemimpin terdahulu yang sudah merencanakan perkara terbaik untuk masa depan. -BH
Is an Egyptian "Democracy" a Good Thing?
Posted: 23 Feb 2011 04:44 AM PST
February 17, 2011 • Hudson New York
That democracy equates freedom is axiomatic in the West. Say the word "democracy" and images of a free, pluralistic, and secular society come to mind. Recently commenting on the turmoil in Egypt, President Obama made this association when he said that "the United States will continue to stand up for democracy and the universal rights that all human beings deserve"—as if the two are inseparable.
But are they? Does "democracy" always lead to "universal rights"—and all of the other boons associated with that form of governance?
Continue to the full article | Raymond Ibrahim
Posted: 23 Feb 2011 04:18 AM PST
I have refrained from commenting on the Interlok issue, preferring to watch from the sidelines to see how the hoo-ha will unfold. To understand the chronology of events, you can
CLICK HERE.
Many people have written on various aspects of the issues and defended their cases. I do not wish to repeat any of those arguments. However, I wish to touch on a different aspect of
Interlok
.
In the first place, why was
Interlok
selected for the literature component of the Bahasa Malaysia subject for Form Five?
WHY NOW? Race relations is at its lowest ebb in our country so why give it more fodder NOW?
a) Given the level of relationships and sensitive issues pertaining to the different races that make up part and parcel of our nation, the advisers should have anticipated that many would take umbrage to some of the issues/terms/situations portrayed. Did any in the Selection Committee voice their objections and if they did, what happened?
b) What is the objective of selecting that Interlok
as a literature textbook for 16/17 year olds ? I believe the Education Ministry should speak up to defend their case. At such an impressionable age, it is highly probable that many may not be able to look logically and rationally at the issues raised or style of writing/themes.
c) Was there a pilot test done on a sample of students and teachers BEFORE such a major decision was made? If there was, what were the findings? Did they go ahead with the recommendation of the book in tandem with the findings or against the grain of the results? This has to be disclosed to the
rakyat. The situation is being exacerbated now by the lack of information and something has to be done to diffuse the situation.
Previously, students studied
"Julia"
and another book (the title slips my mind) and it was a very good novel, to the extent that I have two copies - one for my son and one for myself!
Why was it changed?
d) Has anyone given any thought to the fifth formers who have to study this book? Have they thought of how it can affect their perception of the book and whether they will enjoy learning it or develop a negative stand towards the book that may undermine their performance in the SPM?
To digress a bit, the new syllabus for English Literature for both PMR and SPM is a far cry from the previous ones where they studied poems such as
"Lake Isle of Innisfree", "Life's Brief Candle", "The Dead Crow
" for PMR and
"The Road Not Taken", "If"
etc for SPM - beautiful works of poetic excellence. Just take a look at the new syllabus and you will faint at the drop in the standards!!!
e) That aside, why was there a need to change? Surely there are other works of literary excellence such as Shahnon Ahmad's
Ranjau Sepanjang Jalan
(which is one of my favorite Malay books), or his
Mahabbah
or
Srengenge
or the poems of Usman Awang and other works which would surely have gone down well with students, teachers and the community at large. It is not as though we are sorely lacking in literary resources that they had to select this book and insisting on going ahead with the decision despite the vehement reactions to this development? Is there more that meets the eye?
"Interlok"
has been nationally recognised as a masterpiece by national laureate Abdullah Hussein rand it reflects the social reality during the period depicted in the novel. I am quite sure that he did not write it as a form of insult to any community and that it is worthy of being read and appreciated at literary level provided the audience is mature and can differentiate between fact and fiction.
Frankly, we are not at the same level as American literary enthusiasts who love Toni Morrison's
"The Bluest Eye"
or Harper Lee's
"To Kill A Mockingbird"
and have no issue with the controversial themes in the book.
As such, to select the book as a national text for senior students in secondary school on the official seems to endorse the ideas as projected in the book.
To have selected the book as a text without considering the feelings and possible issues that may have arisen from it is foolish and naive to say the least. The damage has been done and I can understand the logistical issues involved in withdrawing the book from the syllabus.
It would surely cause a lot of $$$ losses not only to the government but also to other book publishers who have released workbooks and study guides on the book.
Bernama said
HERE
that the independent panel seeking to amend the novel
Interlok expects to make recommendations to the government in one month. Chairman Prof Datuk Dr Shamsul Amri Baharuddin said it would hold one or two more meetings before getting consensus from the eight members.
Subashini Navaratnam wrote a very interesting response to the controversy (I surmise her post is easily one of the best articles on this issue) and you can read it
HERE
. At the same time, Hartal MSM raised another controversy over the book
HERE
. So now it has been pointed out that there are innuendos that affect Indians and Chinese.
If the government tells us to be sensitive to the feelings of others, why then are such slugs being thrown at us in this way?
There seems to be no official group coming to the aid of those who have been offended. Subashini put it very well in the introduction of her article where she wrote:
THE debate about the novel Interlok by Malaysian national laureate Abdullah Hussein continues to rage, but among a select few. The Malaysian Indian Congress (MIC) wants the book to be withdrawn from the Form Five syllabus for Malay literature on the grounds that the novel contains "offensive" words and depictions of Indian Malaysians. The MIC claims that the book will offend the entire Indian Hindu community, who, according to them, no longer practise the caste system.





Coming from the MIC, this smacks a little too much of hypocrisy, because I know of Indian Malaysians who still have to battle with issues of caste within their communities and families. The issue of caste has also come under scrutiny for its implications on the internal politics of the MIC. And it's hypocritical because the MIC itself is part of a power structure that continues to practise and propagate race-based discrimination.





Interlok may or may not be right in its depiction of the Indian Malaysian community, which is taken for granted to be monolithic when it is not. But the MIC's claim that the book highlights issues that are no longer relevant for the Indian Malaysian community is a blatant lie. It's also a blatant form of politicking in order to win back the Indian Malaysian vote. By fighting for the rights of Indian Malaysians through this issue, the MIC is no doubt hoping that the community will forget its complicity in promoting race politics.



And now, there seems to be a checkmate and a horrible taste in our mouths after going through weeks of debate on this - totally unnecessary there had been MORE CAREFUL THOUGHT AND PLANNING before making such a major decision.
Quo Vadis? We will have to wait for the recommendations from the Independent Panel to see what happens next! The findings and recommendations will be released in March. By then, it would be too late to make any changes in the syllabus!
In the mean time, let's try to live in harmony with one another and not dwell on controversies. Have a pleasant evening.
Gaddafi Has Two Choices by David Pryce Jones
Posted: 23 Feb 2011 04:16 AM PST
Put yourself in the position of Moammar Gaddafi. For years you have been enjoying doing whatever you like with the total wealth of the country, stashing it away by buying large share-holdings in Italian and German companies. Billions and billions more dollars are available in the oil reserves. Western oil companies queue up to give you this unearned wealth and the power to do mischief that goes with it. Meanwhile you have brought up your sons with the idea that they are going to succeed you, and founded a Gaddafi dynasty to enjoy this money. There is nobody and nothing that counts in the country except you and your sons. In fact it isn't really a country at all, just a bunch of tribes that you have been careful to leave disorganized and stuck in the old ways.
You have interfered successfully abroad by supporting Irish terrorists, Robert Mugabe in Zimbabwe, and other African dictators — and killed Westerners by bombing planes and nightclubs. The United States has accepted blood money for American citizens you murdered. Sen. John McCain called you "an interesting man" and Tony Blair is happy to give you multiple embraces and photo-ops. The United Nations elected your Libya to the Human Rights Council.
Whatever you do, then, has never had any bad consequences for you. The tiny number of men with the capacity and will to challenge you are dead or in exile. In 1996 you had the opposition cleared away by murdering about 1,200 political prisoners in Abu Salim prison. And now suddenly, all because of a lack of dictatorial discipline in Tunisia and Egypt, a bunch of people are out in your streets, shouting against you and wanting all the wonderful things you've reserved for yourself and your sons. In the same position, the feeble Ben Ali in Tunis and the sick Mubarak in Cairo threw their hand in. The alternative is to fly in African mercenaries (just in case the local security forces hesitate to obey your orders) and open fire on what you think is a rabble from tribes you have always despised anyhow.
Nobody knows how many hundreds, perhaps thousands, have already been gunned down in Libya, or how many more will be. Once you have shown that you are capable of killing 1,200 men in prison, you are a committed criminal and will certainly go as deep into further crime as you think fit.
Speaking for myself now, I think that Gaddafi is unlikely to slip out of the country like other Arab dictators. It is a case of kill or be killed. Whatever happens, the harm he has done Libya will extend. Either he reasserts himself through superior violence and punishes everyone he suspects of being behind the uprising, or he is himself somehow left for dead. In the latter case, there is no successor, no institution to assume the role of governance, and the horrors of anarchy are the sole prospect. National Review
Isu Selangor Terkini: Berani Buat Tak Berani Tanggung
Posted: 23 Feb 2011 04:15 AM PST
U
mno nafi terbitkan Selangor Terkini
Pandangan yang disiarkan dalam Selangor Terkini merupakan rintihan dan masalah yang sememangnya dihadapi oleh rakyat, kata
ADUN Kuang, Abdul Shukur Idrus, yang juga mengaku bahawa beliau ada mengedarkannya
.
Secara kebetulan, katanya, kandungan Selangor Terkini adalah sama dengan pandangan pihaknya mengenai pentadbiran negeri dan ada orang yang menghantar akhbar itu ke pusat khidmatnya di Kuang.
Berikutan itu, katanya, beliau telah mengedarkan akhbar tersebut dalam satu majlis di kawasan pilihan rayanya.

Abdul Shukur yang juga ketua penerangan Umno Selangor bagaimanapun menafikan ianya diterbitkan oleh partinya.

Katanya, beliau sendiri tidak tahu siapa yang menghantar salinan penerbitan tersebut ke pusat khidmatnya.


Kewujudan Selangor Terkini dikecam oleh setiausaha politik menteri besar Selangor, Faekah Husin, yang mendesak polis memperhebatkan lagi siasatan terhadap penerbitan itu yang menggunakan lambang negeri tanpa kebenaran.

Penerbitan itu dipercaya dicetak dan diedarkan tanpa permit dari Kementerian Dalam Negeri (KDN) dan kebenaran pihak berkkuasa negeri.

Tambahan pula, penerbitan itu bertujuan untuk mencemarkan imej kerajaan negeri Pakatan Rakyat dan rekabentuknya mirip kepada akhbar Selangor Kini milik kerajaan negeri.

Faekah dilaporkan berkata kerajaan negeri selama ini sentiasa mengesyaki BN dan Umno menjadi dalang dalam menerbitkan akhbar Selangor Terkini

Perasaan curiga mereka itu, tambah Faekah, diperkuatkan apabila penerbitan itu diedarkan dalam satu majlis meraikan sambutan Maulidur Rasul di Kuang Sabtu lalu yang dianjurkan oleh Abdul Shukor.

Penerbitan itu diedarkan secara percuma bersama kalender 2011 yang memaparkan gambar Perdana Menteri, Datuk Seri Najib Abdul Razak. -mk

Ulasan GB

Tak terbitkan, tetapi mengaku mengedarkan.

Menteri KDN diamkan. Kenapa Hishamuddin tak bising seperti selalunya? Mengapa polis tidak rampas penerbitan haram itu? Sebab ada kepentingan UMNO di sebalik peneribitan taboloid tersebut.



Posted: 23 Feb 2011 03:58 AM PST
Posted: 23 Feb 2011 03:35 AM PST