---
Hyun Bin & Tang Wei on Vogue Korea
Posted: 26 Feb 2011 10:10 AM PST
Korean actor Hyun Bin and Chinese actress Tang Wei are featuring on March issue of Vogue [Kr] magazine. The duo are co-stars in Late Autumn, an upcoming Korean production which was filmed primarily in English in Seattle City.
There's more, read the full post »
Hyun Bin & Tang Wei on Vogue Korea from YeinJee's Asian Blog
Posted: 26 Feb 2011 09:49 AM PST
yes, the 2malaysia facbook group i started is one years old yesterday. unfortunately though, for the past few months, it had not been active.  i made the mistake of starting a group instead of a page. according to someone, a page has more advantages – one being that whatever was posted to a page, will appears in the member's wall, which means to say, there is publicity! also, for group, when it achieve over 5000 members, i can't sent out messages to members anymore.  thus you see, less publicity, so it had slowly become quiet. also of course the fact of me not being a famous or popular person, not many wants to join.
in the first few months, the membership rose quite fast and high, and discussions were active too but later on, things seemed to die down. well i wanted to send messages to all members to remind them about the group or to urge them to start some discussion but i can't! (see, should have started a page). anyway, whatever, i still visit it often, though i don't post often.
then suddenly on 21 feb, lo and behold, i notice a 2malaysia page appearing on facebook! the person who started this 2malaysia page also started a 2malaysia website.  i heard someone mentioning it is an 'official' website. i was puzzled. what did he mean by official. i later found out that the website was started by someone in pakatan rakyat (PR).  hmm… then the facebook page is also official eh? so i guess the persons who started it must be popular than eh? look! not even a week of its birth, it already have over 2000 members! i'm sure in one months time, it will have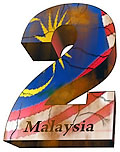 over 5000 members. compare that to my poor 2malaysia group, in one year, over 5000 members.
needless to say i will still maintain my 2malaysia group. i will still post on it. i will still introduce people to it. hey, i'm not from PR, and for sure i'm not from BN, so my 2malaysia is non partisan, see.  if there is anything 2malaysia coming from PR, i'll post about it or encourage the members to post it. whereas i guses the 2malaysia page since it is from PR, it will only post anything against BN.
btw, ain't my 2malaysia logo (2 types here) much more prettier than theirs eh? well i have witsO to thank for that. he was the one who designed it. hey long time no see witsO around. wonder what happened to him.
Tuduhan Liar PM Terhadap Yusuf Al-Qardhawi: Kenyataan Media DPP Wilayah Persekutuan
Posted: 26 Feb 2011 08:29 AM PST
KENYATAAN MEDIA
DEWAN PEMUDA PAS WILAYAH PERSEKUTUAN
NAJIB MEMALUKAN MALAYSIA DAN DUNIA ISLAM
(26 Februari 2011)
Dewan Pemuda PAS Wilayah Persekutuan (DPPWP) mendesak Dato' Seri Mohd Najib Tun Razak, Perdana Menteri Malaysia supaya meminta maaf secara terbuka kepada ulama' tersohor dunia, Prof Dr Yusof al Qaradhawi serta gerakan Islam terbesar dunia, Ikhwanul Muslimin kerana menuduh tokoh dan gerakan Islam itu sebagai pengganas dan mendokong keganasan.
DPPWP merasa kecewa kerana ucapan tersebut lahir dari mulut Perdana Menteri Malaysia yang majoriti rakyatnya adalah umat Islam. DPPWP kesal bagaimana ucapan sedemikian lahir dari pemimpin negara terhadap tokoh ulama' kontemporari yang menjadi rujukan dunia Islam itu. Bahkan Malaysia pada tahun lepas telah menganugerahkan Tokoh Maal Hijrah kepada tokoh itu.
Tuduhan dengan mengaitkan Prof Dr Yusof Al Qaradhawi sebagai pengganas adalah tuduhan berat yang tidak boleh diterima. Tuduhan ini juga memalukan umat Islam khususnya di Malaysia. DPPWP percaya rakyat khususnya umat Islam amat menghormati Prof Dr Yusof Al Qaradhawi, serta kenal dengan peribadi serta doktrin ajaran beliau. Ratusan bahkan ribuan anak murid telah beliau lahirkan dari Malaysia dan tidak pernah didengari ada kalangan muridnya yang terlibat dengan keganasan.
Selain itu, Perdana Menteri juga menggesa Ikhwanul Muslimin disisih dari agenda perubahan di Mesir kerana terlibat dalam keganasan. Tuduhan ini sangat berat dan Perdana Menteri perlu buktikan bagaimana Ikhwanul Muslimin boleh terlibat dengan keganasan. Ikhwanul Muslimin telah menyertai pilihanraya dan proses demokrasi di Mesir secara aman sejak sekian lama dan menjadi oposisi di bawah penerintah rejim Hosni Mubarak, bagaimana Dato' Seri Najib boleh kaitkan pertubuhan ini dengan keganasan?
DPPWP percaya, Dato' Seri Mohd Najib Tun Razak tidak membaca sejarah perjuangan gerakan Islam itu serta mengenali Prof Dr Yusof Al Qaradhawi secara lebih dekat. DPPWP juga yakin, Perdana Menteri tidak diberikan nasihat yang betul oleh para penasihat agama beliau. Memang wajarlah Dato' Seri Najib bertaubat dengan segera, menarik balik ucapan beliau serta memohon maaf secara terbuka kepada Prof Dr Yusof al Qaradhawi dan Ikhwanul Muslimin.
Disediakan oleh;
MOHAMAD SUHAIMI BIN ABDUL AZIZ
Naib Ketua
Dewan Pemuda PAS Wilayah Persekutuan
In other words, you non-Malays be grateful for Malays' willingness to share
Posted: 26 Feb 2011 08:15 AM PST
Conversely, if Malays were unwilling to share, the country would not have succeeded.
In conclusion, non-Malays had better be grateful for Malays' willingness to share.
What say you, MCA, the running dog of Umno?
Disabled Trader Lodges Police Report Against Councillor
Posted: 26 Feb 2011 08:00 AM PST
Cha Seak Nee finds it hard to manoeuvre her way around the stall at the back row. — Picture by Syed Putra Syed Abdul Rahman 
PETALING JAYA, NST REPORT: A wheelchair bound trader at the Taman Megah wet market has lodged a police report against Petaling Jaya city councillor Tiew Way Keng at the Sea Park station on Thursday.

In her report, 38-year-old Cha Seak Nee alleged that Tiew, a
Bekas Juara Taekwando Didenda Kerana Kegiatan Pelacuran
Posted: 26 Feb 2011 08:34 AM PST
P
emenang pingat emas di dalam acara taekwando pada sukan SEA 1993 didenda sejumlah S$29,000 hari semalam kerana korupsi dan kesalahan yang berkaitan pelacuran.
Gambar:
Wong bersama isterinya, Shirinbekova Yelena warga Uzbekistan berjalan keluar dari mahkamah
Isteri Wong Jing Ching, Shirinbekova Yelena, 23, seorang warga Uzbekistan, juga didenda S$8,000 kerana hidup dari kegiatan tidak bermoral dari sumber pelacuran, membantu suaminya menguruskan temujanji untuk mendapatkan para pelacur dalam tahun 2010.
Wong, alias Patrick Champion Wong, 40, berumur 22 tahun semasa beliau memenangi pertandingan taekwando kategori flyweight di Dewan Sukan Yishun. Beliau mengaku bersalah di atas lapan tuduhan dengan 17 yang lain setelah mengambilkira hukuman dijatuhkan. Tiga daripada mereka memperolehi sumber pendapatan dari kegiatan pelacuran yang dilakukan oleh para pelacur Uzbekistan, mengambil pelacur berumur 21 tahun di lapangan terbang, dan menguruskan tempat tinggal mereka di Landmark Village Hotel diantara April 29 dan Jun 2 2010.

Beliau merasuah penyelia keselamatan, Sazali Kassim, 31, S$1,200 pada setiap empat kejadian diantara Januari dan Mei 2010, sebagai pertukaran untuk tidak melaporkan kegiatan pelacuran di hotel berkenaan kepada pihak pengurusan. Wong juga berpakat dengan Sazali dengan memberinya S$600 upah kepada rakan setugasnya, Muhammad Farhan Osman, 23, pada bulan April, untuk tujuan yang sama.

Kesalahan telah kesan pada Jun 1 2010, apabila Wong menawarkan kepada anggota-anggota polis berpakaian preman di Orchard Towers samada mereka berminat untuk mendapatkan khidmat seks yang diberikan oleh 'pelacur Russia'. Beliau membawa mereka di dalam teksinya ke Victoria Street hotel dan menunjukkan mereka ke satu bilik untuk melihat lima orang pelacur Uzbekistan.

Sejurus selepas itu, satu pasukan pegawai polis menggelidah bilik tersebut dan menahan Wong bersama-sama dengan perempuan tersebut. Pasangan tersebut mula mengaturkan untuk rakan-rakan Shirinbekova menjalankan kegiatan pelacuran di Singapura dan meneriam komisyen dari mereka daripada setiap pelanggan yang mereka layan.


Posted: 26 Feb 2011 07:32 AM PST
This posting includes an audio/video/photo media file: Download Now
Posted: 26 Feb 2011 07:09 AM PST
This one is for my kids when they grow up
Just for a minute, forget everything stressful and read this...............
Close your eyes and go back in time...
Before the VR net or MSnux.
Before phasars, tasps and wireheads....
Way back........
I'm talking about Hide and Seek in B&Q.
The Tesco Home delivery Van
Pokemon
Butterscotch.
Skateboards, micro scooters
English Football on real grass.
S Club, Hoobs, James Bond, Beano and Dennis the Menace.
Hula Hoops - BBQ flavour,
jumping the stream, building dams.
when you could go out in the sun in summer.
the sky was blue not pink and grass grew so tall it had to be mown.
bubble gum was still legal
An ice cream cone on a warm summer night from your own freezer
peaches and pears from tins.
Wait......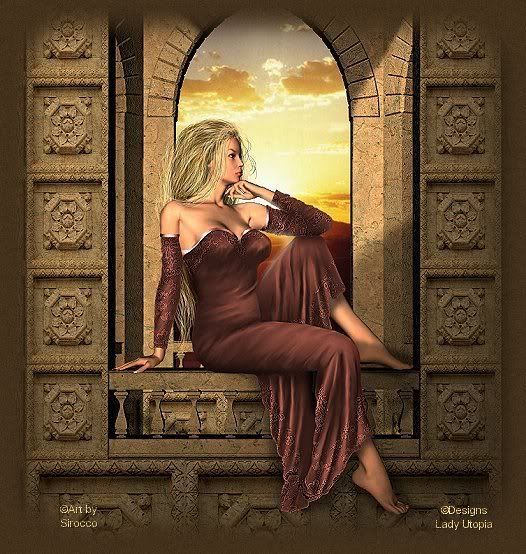 Watching Saturday morning MTV, The Simpsons, Robot Wars, being allowed to watch Red Dwarf
When there was fuel for cars and aeroplanes and you could get holidays in far off places.
when Earwigs, wasps, stinging nettles and bees were found in the wild.
it was safe to lick Sticky fingers.
Trees.
Snow
having a special building for school, outside your house with other children
Running,
Spinning around, getting dizzy and falling down was cause for giggles.
Being tired from playing....remember that?
The worst embarrassment was wearing nikes
Water balloons were not a dangerous weapon
the internet was free.
I'm not finished just yet.....
Eating strawberry fromage frais, triple choc cereal.
Remember when...
shoes were made from oil derivitives
Trainers lit up in the heels.
and you didn't have to wear them at school.
You knew everyone in your house - and you knew your parents.
It wasn't odd to have "best" friends who were real people.
You didn't sleep a wink on Christmas eve.
When people owned a dog.
When 250p was decent pocket money
When you'd reach into a muddy gutter for a pound.
When sometimes you'd have the house to yourself.
It was magic when dad would be home at the weekend.
When it wasn't considered a great privilege to eat dinner at home with your parents.
When a parent would discipline their kid, feed him and allow him to carry groceries without anyone elses permission.
When you were sent to the head's office instead of receiving demerits by email.
Basically, we were in fear for our lives but it was because of drive-by shootings, drugs, gangs etc. Not the end of the world through environmental breakdown, resource wars, multigenerational debt and virus weapons
Just to go back and say, Yeah, I remember that!
Remember when....
Decisions were made without software
"Race issue" meant coloured people living in your town not Mongol hoards at the border
Each country had their own sort of money.
There was only one opposite sex.
It wasn't unbelievable that the British won an Olympic event.
Mum was pretty without paying for it.
Scrapes and bruises were not life threatening
Cannabis was not taxed
Fat, Alcohol, Caffiene and Sugar was all available in a single drink.
Older siblings were full blood relations.
If you can remember most or all of these, then you have LIVED.
Pass this on to anyone who may need a break from their "grown up" life...
I DOUBLE-DARE YOU!!!
-Author Unknown-
Posted: 26 Feb 2011 07:28 AM PST
R
atusan polis anti rusuhan dikerahkan hari ini untuk meleraikan satu usaha baru pembangkan melakukan tunjuk perasaan anti pemerintah di tengah ibu kota Algeria.
Tunjuk perasaan terhadap rejim puluhan tahun Presiden Abdelaziz Bouteflika menurut rencananya akan dimulai dua hari setelah pemerintah menamatkan keadaan darurat yang dikuatkuasakan sejak 19 tahun, ketika terjadi perpecahan di kalangan pembangkang Algeria.
Ratusan polis menahan akses ke dua taman pusat di mana para pemprotes pada 12 dan 19 Februari berusaha melakukan tunjuk perasaan, yang dilarang di ibu kota Algeria sejak tahun 2001.

Polis yang didukung kereta kebal serta satu helikopter yang terbang di atas lokasi-lokasi itu tetapi para saksi mata mengatakan jumlah mereka tidak sebanyak pada dua tunjuk perasaan sebelumnya bulan ini.

Akhir minggu lalu para pemprotes terlibat pertepuran dengan polis anti rusuhan yang mencegah sekitar 3,000 orang bergerak melakukan tunjuk perasaan di ibu kota itu.

Kelmarin, Bouteflika, 73 tahun juga berjanji akan memasukkan "anti korupsi" dalam tindakan penting kerajaan setelah protes-protes yang belum pernah terjadi sebelumnya pada Januari yang mengorbankan lima orang.

Tindakan-tindakan itu dianggap sebagai usaha-usaha perdamaian untuk meredakan kemarahan masyarakat setelah protes-protes anti korupsi melanda sebagian dunia Arab menggulingkan para pemimpin di Tunisia dan Mesir.

Protes baru itu dilakukan setelah satu perpecahan dalam pembangkang minggu ini.

Perhimpunan untuk Kebudayaan dan Demokrasi (RCD) berikrar pihaknya akan bergerak Sabtu "dan setiap Sabtu".

Akan tetapi bekas sekutunya, Koordinasi Nasional untuk Perubahan dan Demokrasi (CNCD), satu kelompok induk pembangkang yang dibentuk bulan lalu, menolak, dan pada Jumaat mengatakan pihaknya berencana akan "mengubah gerakan itu".

CNCD mengatakan pihaknya ingin mengakhiri segera rejim Bouteflika, mengutarakan masalah-masalah yang sama yaitu pengangguran yang tinggi, perumahan dan harga yang tinggi dilihami pemberontakan-pemberontakan rakyat di Mesir dan Tunisia.


"Secular" Egyptian armed forces chanting "Allahu akbar" storm Christian monastery with tanks, open fire, injuring 19
Posted: 26 Feb 2011 06:52 AM PST
by Mary Abdelmassih for
AINA
, February 24 (thanks to Mackie):
(AINA) -- For the second time in as many days, Egyptian armed force stormed the 5th century old St. Bishoy monastery in Wadi el-Natroun, 110 kilometers from Cairo. Live ammunition was fired, wounding two monks and six Coptic monastery workers. Several sources confirmed the army's use of RPG ammunition. Four people have been arrested including three monks and a Coptic lawyer who was at the monastery investigating yesterday's army attack.

Monk Aksios Ava Bishoy told activist Nader Shoukry of Freecopts the armed forces stormed the main entrance gate to the monastery in the morning using five tanks, armored vehicles and a bulldozer to demolish the fence built by the monastery last month to protect themselves and the monastery from the lawlessness which prevailed in Egypt during the January 25 Uprising.

"When we tried to address them, the army fired live bullets, wounding Father Feltaows in the leg and Father Barnabas in the abdomen," said Monk Ava Bishoy. "Six Coptic workers in the monastery were also injured, some with serious injuries to the chest." [...]

Father Hemanot Ava Bishoy said the army fired live ammunition and RPGs continuously for 30 minutes, which hit part of the ancient fence inside the monastery. "The army was shocked to see the monks standing there praying 'Lord have mercy' without running away. This is what really upset them," he said. "As the soldiers were demolishing the gate and the fence they were chanting 'Allahu Akbar' and 'Victory, Victory'."

He also added that the army prevented the monastery's car from taking the injured to hospital.

The army also attacked the Monastery of St. Makarios of Alexandria in Wady el-Rayan, Fayoum, 100 km from Cairo. It stormed the monastery and fired live ammunition on the monks. Father Mina said that one monk was shot and more than ten have injuries caused by being beaten with batons. The army demolished the newly erected fence and one room from the actual monastery and confiscated building materials. The monastery had also built a fence to protect itself after January 25 and after being attacked by armed Arabs and robbers leading to the injury of six monks, including one monk in critical condition who is still hospitalized. [...]

The Egyptian Armed Forces issued a statement on their Facebook page denying that any attack took place on St. Bishoy Monastery in Wady el-Natroun, "Reflecting our belief in the freedom and chastity of places of worship of all Egyptians." The statement went on to say that the army just demolished some fences built on State property and that it has no intention of demolishing the monastery itself...

Father Hedra Ava Bishoy said they are in possession of whole carton of empty bullet shells besides the people who are presently in hospital to prove otherwise....

"We contacted state security and they said there was no police available for protection," said Father Bemwa," So we called the Egyptian TV dozens of times to appeal for help and then we were put in touch with the military personnel who told us to protect ourselves until they reach us." He added that the monks have built a low fence on the borders of one side of the monastery which is vulnerable to attacks, on land which belongs to the monastery, with the monks and monastery laborers keeping watch over it 24 hours a day.... Hat tip: Jihad Watch
This posting includes an audio/video/photo media file: Download Now
The OIC and the Caliphate by Andrew C. McCarthy
Posted: 26 Feb 2011 06:47 AM PST
T
he Organization of the Islamic Conference is the closest thing in the modern world to a caliphate. It is composed of 57 members (56 sovereign states and the Palestinian Authority), joining voices and political heft to pursue the unitary interests of the ummah, the world's 1.4 billion Muslims. Not surprisingly, the OIC works cooperatively with the Muslim Brotherhood, the world's most extensive and important Islamist organization, and one that sees itself as the vanguard of a vast, grass-roots movement — what the Brotherhood itself calls a "civilizational" movement.
Muslims are taught to think of themselves as a community, a single Muslim Nation. "I say let this land burn. I say let this land go up in smoke," Ayatollah Ruhollah Khomeini famously said of his own country in 1980, even as he consolidated his power there, even as he made Iran the point of his revolutionary spear. "We do not worship Iran, we worship Allah." Muslims were not interested in maintaining the Westphalian system of nation states. According to Khomeini, who was then regarded by East and West as Islam's most consequential voice, any country, including his own, could be sacrificed in service of the doctrinal imperative that "Islam emerges triumphant in the rest of the world."
Because of that doctrinal imperative, the caliphate retains its powerful allure for believers. Nevertheless, though Islamists are on the march, it has somehow become fashionable to denigrate the notion that the global Islamic caliphate endures as a mainstream Islamic goal.
It was only a week ago that close to 2 million Muslims jammed Tahrir Square to celebrate the triumphant return to Egypt of Sheikh Yusuf Qaradawi, a Khomeini-esque firebrand who pulls no punches about Islam's goal to "conquer America" and "conquer Europe." Yet, to take these threats seriously is now to be dismissed as a fringe lunatic, a Luddite too benighted to grasp that American principles reflect universally held truths — truths to which the ummah, deep down, is (so we are told) every bit as committed as we are.
The caliphate is an institution of imperial Islamic rule under sharia, Muslim law. Not content with empire, Islam anticipates global hegemony. Indeed, mainstream Islamic ideology declares that such hegemony is inevitable, holding to that belief every bit as sincerely as the End of History crowd holds to its conviction that its values are everyone's values (and the Muslims are only slightly less willing to brook dissent). For Muslims, the failure of Allah's creation to submit to the system He has prescribed is a blasphemy that cannot stand.
The caliphate is an ideal now, much like the competing ideal of a freedom said to be the yearning of every human heart. Unlike the latter ideal, the caliphate had, for centuries, a concrete existence. It was formally dissolved in 1924, a signal step in Kemal Atatürk's purge of Islam from public life in Turkey. Atatürk, too, thought he had an early line on the End of History. One wonders what he'd make of Erdogan's rising Islamist Turkey.
What really dissolved the Ottoman caliphate was not anything so contemporary as a "freedom agenda," or a "battle for hearts and minds." It was one of those quaint military wars, waged under the evidently outdated notion that Islamic enemies were not friends waiting to happen — that they had to be defeated, since they were not apt to be persuaded.

Interesting F/Bs (foreign bodies) I encountered
Posted: 26 Feb 2011 06:21 AM PST
Some foreign bodies may be found in the rectum that were initially swallowed but then present with complications in the rectum. Yesterday, I had seen a Burmese worker complaining of a bone piece in his anal canal. At first I cannot believe him when he complained of pain in anus and he could feel the big fish bone stuck across the anus. I even try to explain that it may be the tip of the Sacrum/Coccyx bone. But as it is my duty to check the patient, I prepared for routine PR and Proctoscopy. I was surprised to find out and confirm the sharp Fish bone because although we learned theoretically about this possibility of swallowed FB found in the Anus-Rectum most of the sharp FB or Fish bone used to give trouble upstairs.
When I was working a night duty in Pudu, a couple (living together) came in and the male partner told me to check his girl friend and to remove the vibrator from her private part,. The girl about 25 yr old looked too scared and was soaked with a lot of blood. Bleeding was from anus and the man told me that he had tried to remove but unsuccessful. I could only feel with the tip of the examining finger, just see but slippery to pull down with the forceps. It was deep in the rectum and because of the danger of Rectum injury I refused to try again and advised them by explaining them that if there were a tear in rectum, it may be connected with the pelvic cavity and could lead to peritonitis, septicaemia and even death. They refused to go back and both of them entered the clinic toilet. As I had dozens of pts waiting, I just ignored and continue my work. After about 30 minutes, they came out, the man holding the vibrator but the girl was soaked with blood. I offered to write a letter to the hospital but they refused and just worked out of the clinic.
Rectal foreign bodies are typically inserted and the majority of cases are the result of erotic activity. Typically found objects are vibrators, dildoes, light bulbs, candles, shot glasses, and bottles. Patients may be very embarrassed to disclose the circumstances regarding the foreign body insertion and there may have been multiple attempts at removal. The image shown demonstrates a vibrator in the rectum along with a pair of salad tongs that became lodged after attempts at self-removal. http://www.medscape.com/features/slideshow/foreign-objects
Ear_ Cotton bud, rubber of the pencil, beans, cockroaches but most interesting finding was about 200 dead ants I managed to wash out with Ear Syringe. One retired Senior Police Officer of a State.
Leaches entered through vigina into uterus of a 12 year old girl, a peasent who used to help her parents planting of Paddy plants. She sometimes need to work in leech infested Paddy Fields with water above her knee length. She was thin and short, her size looked as if she were 8-10 yrs old. I was working as a House Surgeon together with, if I am not wrong, the famous composer Dr Sai Kham Leik. We used a small Nasal Speculum as usual Cusco's speculum for vaginal examination were too large for that small girl.
Nose F/B_This interesting story was told by my daughter about the House Series  A young girl about 4 yr old accidently put a small toy Cat into her nose. to rescue the cat lost in the nose she put a Fire-fighter into it but when he was also lost she realized that the Fire-fighter without the ladder could not climb up. She decided to put in the ladder for the Fire-fighter to climb up and rescue her cat.
At the clinic at the front  portion of our house, I had seen an old Motor car accident victim, who went to the nearest GP of an O&G specialist to stitch up the wound. There were few dozens of glass pieces in his shin for about three years.
Eye FB
While working in UHKL or UMMC A&E, I had witness a car accident girl about 25 yrs, while test driving the newly bought a Mercedes, head on collision with the four wheel drive MPV. Two small glass pieces penetrated the upper eye lid, eye ball and dislodged in the brain. She was brought in unconscious with shock.
I had seen numerous patients with Iron particles in the cornea. Most of them are Myanmar workers doing welding and grinding. I had removed more than 99% of them but some deep seated or even badly infected with pus in Anterior Chamber of Eye, deep at the back of the cornea were referred to the Ophthalmologists.
Body packers and body stuffers are individuals who ingest drugs to avoid detection. Heroin and cocaine are the most common drugs. Body packers engage in planned ingestion of drugs, often wrapped in latex condoms or gloves. Drugs are ingested at one location and are then defecated at another location, typically in another country. Body stuffers impulsively ingest less carefully wrapped drugs to avoid imminent detection and are at high risk for toxicity. Drugs may also be hidden in the anus or vagina. If the packets rupture, the person is at risk for death as a result of the massive release of illicit substances. Hospitalization for patients who ingest drug packets should be considered. Whole-bowel irrigation will aid passage of the packets. The image shown demonstrates multiple cocaine capsules (asterisks) within the stomach and intestines. Image courtesy of Wikimedia Commons.
Foreign bodies in the ear are a relatively common presentation in the emergency department for children. Hearing aid components or insects are the most commonly found items in adults. In children, anything small enough to fit in the ear canal may be found, but most commonly food, toys, beads, stones, insects, and seeds. If patients cannot indicate that they have a foreign body in the ear, they may present with ear pain or discharge, hearing loss, or a sense of fullness. Objects are typically lodged within the ear canal itself (shown), although if there is perforation of the tympanic membrane, the object may be found in the inner ear. Physical examination findings will depend on the object and length of time it has been in the ear. Inanimate objects that have been in the ear for a short period of time typically present with no abnormal finding other than the object itself. Bleeding or erythema may be present if the object has damaged the ear. If the object has been in place for a while, erythema, swelling, and foul-smelling discharge may be present. Insects may injure the canal or tympanic membrane by scratching or stinging.
Nasal foreign bodies are commonly encountered in emergency departments, particularly for pediatric patients. Nasal foreign bodies carry the risk of being dislodged into the airway. The most common locations for nasal foreign bodies are just anterior to the middle turbinate or below the inferior turbinate.
A nasal foreign body can lead to local inflammation and subsequent pressure necrosis and epistaxis. Obstruction of the sinus passages can lead to a secondary sinusitis. Nasal foreign bodies may be difficult to recognize because they produce less prominent initial symptoms. Metallic button batteries are of special concern as they can cause destruction by low-voltage electrical currents, electrolysis-induced release of sodium hydroxide and chlorine gas, and even liquefaction necrosis if their alkaline contents leak out. These complications are unfortunately relatively common and can develop in as little as 12 hours.
Visualization with a head lamp and a nasal speculum can typically identify the foreign body. A number of different removal techniques are available. For easily visualized nonspherical and nonfriable objects, direct mechanical removal with forceps or hooked probes is preferred. Balloon catheter removal is the next most common method in which a Foley or Fogarty catheter is passed beyond the object, inflated, and then retracted (shown). The positive pressure technique involves occlusion of the unaffected naris and then the administration of pressure through a bag-valve-mask, by a parent's mouth, or via a specialized device. Removal with suction or glue is recommended for objects that are easily visualized with smooth surfaces. Most removals can be performed by non-specialists although referral to an otolaryngologist is recommended for cases of failed removal or if there is significant damage to adjacent structures.
Retained vaginal foreign bodies may be an occult cause of gynecologic complaints in women. Young patients may have unusual small objects retained in the vagina, but in older patients the most commonly retained objects are tampons. Depending on the object found, sexual abuse needs to be a consideration, especially in young children or patients with psychiatric disorders. Patients with foreign bodies may report chronic vaginal discharge, bleeding, or foul-smelling odor. These symptoms are typically the result of subsequent inflammation and infection. Women with retained highly absorbent tampons may be at risk for toxic shock syndrome. Pelvic examination with a speculum or plain x-rays (shown) are typically sufficient to confirm the location of the foreign body. Removal is usually sufficient to resolve symptoms and no additional measures are required. Image courtesy of Wikidoc.
Foreign body. From Wikipedia, the free encyclopedia
Foreign body  is any object originating outside the body.
If objects are not removed in a timely manner, there may be subsequent infection or ocular necrosis. Although corneal foreign bodies may be treated by nonspecialists on a case-by-case basis, all patients with intraocular foreign bodies need to be referred to an ophthalmologist. Corneal lesions can typically be removed by direct visualization with a cotton-tipped applicator or needle in the emergency department (shown). Patients with intraocular foreign bodies typically require surgical intervention with a paracentesis or vitrectomy by an experienced ophthalmologist. The greatest limiting factor in the prognosis is often the amount of damage that occurs during the initial injury, but overall the majority of patients recover most of their eyesight.
Foreign bodies in humans
Most references to foreign bodies involve propulsion through natural orifices into hollow organs.
Foreign bodies can be inert or irritating. If they irritate they will cause inflammation and scarring. They can bring infection into the body or acquire infectious agents and protect them from the body's immune defenses. They can obstruct passageways either by their size or by the scarring they cause. Some can be toxic.
Both children and adults experience problems caused by foreign objects getting stuck in their bodies. Young children, in particular, are naturally curious and may intentionally put shiny objects, such as coins or button batteries, into their mouths. They also like to stick things in their ears and up their noses.
Alimentary tract
One of the most common locations for a foreign body is the alimentary tract.
It is possible for foreign bodies to enter the tract from the mouth, or from the rectum.
Airways
It is also possible for a foreign body to enter the airways.[
In one study, peanuts were the most common obstruction.
Eyes
Airborne particles can lodge in the eyes of people at any age. These foreign bodies often result in allergies which are either temporary or even turn into a chronic allergy. This is especially evident in the case of dust particles.
It is also possible for larger objects to lodge in the eye. The most common cause of intraocular foreign bodies is hammering.
Skin/tissue
With sufficient force (as in firing of bullets), a foreign body can become lodged into nearly any tissue. Splinters are common foreign bodies in skin. Staphylococcus aureus infection often causes boils to form around them.
Tetanus prophylaxis may be appropriate.
Other
Foreign material in a blood vessel due to an embolization procedure.
Talcosis of the lung due to intravenous drug use. H&E stain.
Foreign bodies can also become lodged in other locations:
Foreign Bodies
http://www.merckmanuals.com/professional/sec02/ch014/ch014c.html
A variety of foreign bodies may enter the GI tract. Many pass spontaneously, but some become impacted, causing symptoms of obstruction. Perforation may occur. The esophagus is the most common (75%) site of impaction. Nearly all impacted objects can be removed endoscopically, but surgery is occasionally necessary.
Undigestible objects may be intentionally swallowed by children and demented adults. Denture wearers, the elderly, and inebriated people are prone to accidentally swallowing inadequately masticated food (particularly meat), which may become impacted in the esophagus. Smugglers who swallow drug-filled balloons, vials, or packages to escape detection (body packers or body stuffers) may develop intestinal obstruction. The packaging may rupture, leading to drug overdose.
Esophageal foreign bodies: Foreign bodies usually lodge in an area of esophageal narrowing such as at the cricopharyngeus or aortic arch or just above the gastroesophageal junction. If obstruction is complete, patients retch or vomit. Some patients drool because they are unable to swallow secretions.
Immediate endoscopic removal is required for sharp objects, coins in the proximal esophagus, and any obstruction causing significant symptoms. Also, button batteries lodged in the esophagus may cause direct corrosive damage, low-voltage burns, and pressure necrosis and thus require prompt removal.
Rectal foreign bodies: Gallstones, fecaliths, and swallowed foreign bodies (including toothpicks and chicken and fish bones) may lodge at the anorectal junction. Urinary calculi, vaginal pessaries, or surgical sponges or instruments may erode into the rectum. Foreign bodies, sometimes bizarre and/or related to sexual play, may be introduced intentionally but become lodged unintentionally. Some objects are caught in the rectal wall, and others are trapped just above the anal sphincter.
Sudden, excruciating pain during defecation should arouse suspicion of a penetrating foreign body, usually lodged at or just above the anorectal junction. Other manifestations depend on the size and shape of the foreign body, its duration in situ, and the presence of infection or perforation.
Foreign bodies usually become lodged in the mid rectum, where they cannot negotiate the anterior angulation of the rectum. They can be felt on digital examination. Abdominal examination and chest x‑rays may be necessary to exclude possible intraperitoneal rectal perforation.
If the object can be palpated, a local anesthetic is given by sc and submucosal injections of 0.5% lidocaine Some Trade Names
XYLOCAINE
Click for Drug Monograph
or bupivacaine Some Trade Names
MARCAINE
SENSORCAINE
Click for Drug Monograph
. The anus is dilated with a rectal retractor, and the foreign body is grasped and removed. If the object cannot be palpated, the patient should be hospitalized. Peristalsis usually moves the foreign body down to the mid rectum, and the above routine can be followed. Removal via a sigmoidoscope or proctoscope is rarely successful, and sigmoidoscopy usually forces the foreign body proximally, delaying its extraction. Regional or general anesthesia is infrequently necessary, and laparotomy with milking of the foreign body toward the anus or colotomy with extraction of the foreign body is rarely necessary. After extraction, sigmoidoscopy should be done to rule out significant rectal trauma or perforation. Removal of a rectal foreign body may be of high risk and should be done by a surgeon or gastroenterologist skilled in foreign body removal.
Sometimes, foreign bodies scratch the esophagus but do not become lodged. In such cases, patients may report a foreign body sensation even though no foreign body is present.
See also_ Rectal Foreign Bodies http://www.well.com/~cynsa/newbutt.html
Posted: 26 Feb 2011 03:20 AM PST
Last night I had the great pleasure of attending the launch of a book called Readings from Readings. Edited by Sharon Bakar and Bernice Chauly, the book is a collection of pieces that have been read at KL's Readings events, which were started by Bernice and carried on by Sharon. With over 400 people having read out their writing aloud at Readings (and its sister event Ceritaku), there were plenty of great pieces for Sharon and Bernice to choose from. I'm humbled that a piece I read a few years back, an excerpt from my upcoming book about tsunami survivor Rizal Sahputra, has been included in this collection.

After some schmoozing (which included meeting a fellow blogger whose I entered the small auditorium at MAP in Solaris Dutamas and was treated to music by one of my favourite local bands, Dewangga Sakti. I've been a fan of theirs for about two years now but this was my first time hearing them play live. Great stuff, traditional yet fresh.

After some great live music there were short speeches by Sharon and Bernice, followed by several short readings from the book. The screen in the background showed various photos of and from the book, including a shot of me from a Ceritaku event where I told a Duncan MacLeod story.

I've never seen a Malaysian book (published in English anyway) that didn't have typos and other little errors, and unfortunately this book continues the tradition, despite having gone through a thorough proofreading process. To be fair, though, so far I've only noticed grammatical errors in my bio; also, in a photo caption my last name is shown as McVay. People have been spelling my last name wrong for years, so the latter irks me less than the former. In fact, I'm so used to seeing incorrect spellings of my name that instead of being irked that it's wrong on one page, I'm just happy they got it right on all the other pages! Anyway, hopefully I won't spot errors throughout the book. Having worked as both an English teacher and a sub-editor, I'm always watching for them.

A few small gremlins aside, the book looks great. The cover by Shahril Nizam is fantastic. As for what's inside the book — what really matters — again, I'm humbled to be included in this collection, which contains an impressive range of prose pieces and poems. This eclectic little book really captures the essence of Readings and the vibrancy of Malaysia's literary scene. After the short snippets read aloud last night, I'm looking forward to devouring the whole book. Kudos to Sharon and Bernice for bringing it to fruition, and for helping new writers (and even some well-established ones) get their work out there.
Readings from Readings should be available in all good local bookstores. Those overseas who'd like to get hold of it, fret not, it's on Amazon. If you do go that route, maybe you can also order Down the Block. I've got a piece in there as well!
Gempar Bunyi Dentuman Kuat, Paip Pecah,
Posted: 26 Feb 2011 06:00 AM PST
T
aman Perling – Kesibukan kira-kira 100 keluarga membuat persediaan ke sekolah dan tempat kerja, bertukar panik selepas digemparkan bunyi dentuman kuat dari arah tangki air Taman Perling berhampiran kediaman masing-masing.
Tekanan air yang kuat menyebabkan salah sebuah paip dari tangki yang terletak di bukit di Jalan Belibis 17, di sini, pecah dan bocor sekali gus menenggelami pokok kecil serta membasahi kawasan perumahan tersebut, semalam.
Saksi kejadian, B Bargavi, 62, berkata, dia baru sahaja pulang ke rumah selepas bersiar di sekeliling kawasan perumahan di jalan itu seperti hari kebiasaan sebelum kejadian berlaku.

"Secara tiba-tiba pagi itu dikejutkan dengan satu bunyi letupan yang kuat sekitar jam 6.30 pagi ketika saya sedang melakukan kerja rumah.

"Kemudian timbul tanda tanya dan rasa pelik apabila kedengaran pula bunyi seperti hujan lebat selepas letupan itu sedangkan cuaca cerah pada pagi ini," katanya.

Bargavi berkata, dia secara terburu-buru keluar dari perkarangan rumah seterusnya terlihat pancutan air dari salah sebuah paip sehingga timbul perasaan bimbang akan berlakunya runtuhan pada struktur tangki itu.

"Panik dengan situasi yang terjadi, saya segera pulang ke rumah untuk memberitahu suami bersama jiran untuk menyelamatkan diri berserta dokumen penting sekiranya berlaku sebarang kemungkinan tidak diingini.

"Terlalu banyak air memancut keluar dari paip itu sehinggakan pokok kecil di bahu jalan ranap selain berlakunya hakisan tanah di lereng bukit tangki itu dan kawasan berhampiran," katanya kepada Sinar Harian.

Ahli perniagaan, Andy Koh, 28, berkata, dia sedang mempersiapkan tiga cahaya matanya untuk ke sekolah ketika dentuman kuat itu kedengaran sebelum diberitahu jiran hadapan rumahnya, Bargavi berhubung kejadian itu.

"Saya meninjau apa yang berlaku kerana menyangka berlakunya kemalangan di hadapan rumah sebelum terlihat pancutan air setinggi kira-kira enam meter ke udara dari paip itu seterusnya membasahi jalan dan memasuki kediaman penduduk.

"Ketika kejadian, timbul persoalan dan perasaan hairan dalam kalangan penduduk mengapa kakitangan atau pegawai dari Syarikat Air Johor Holdings Sdn Bhd (SAJH) tidak berada di lokasi sebaik sahaja insiden ini dilaporkan," katanya.

Suri rumah, Elaine Lau, 55, berkata, dia amat kecewa dengan operator talian kecemasan 999 apabila mendakwa laporan dibuat olehnya menerusi panggilan dilakukan untuk memberitahu kejadian itu tidak menerima layanan sewajarnya.

"Hairan apabila talian yang sepatutnya berfungsi untuk menerima panggilan kecemasan seperti dilayan acuh tidak acuh sedang keadaan panik ini bukanlah satu perkara main-main.

"Adakah mereka hanya akan menganggap perkara ini serius dan bertindak sekiranya sudah berlaku kemalangan nyawa membabitkan penduduk?," katanya.

Ahli Dewan Undangan Negeri (ADUN) Pengkalan Rinting, Chia Sing Cheng yang terus bergegas melawat tempat kejadian berkata, dia akan meminta SAJH segera menyiasat dan mengambil tindakan sewajarnya bagi menyelesaikan perkara itu.

"Saya diberitahu penduduk setempat berhubung kejadian ini sekitar jam 6.45 pagi seterusnya mendapati tekanan air dari paip itu amat kuat sebaik sahaja tiba di lokasi.

"Semua penduduk yang tinggal berhampiran tangki air ini menyuarakan rasa cemas sekali gus bimbang kejadian sama akan berlaku pada masa akan datang.

"Sebagai penyelesaian, saya memohon SAJH supaya mewujudkan satu pasukan khas yang akan bertindak untuk sentiasa memantau saluran paip tangki terletak berhampiran semua kawasan perumahan dan bertindak segera sekiranya berulang kejadian seumpama ini," katanya.

Sementara itu, Ketua Jabatan Komunikasi Korporat SAJH, Jamaluddin Jamil berkata, dia mengesahkan ada menerima panggilan daripada orang awam berhubung kejadian itu sekitar jam 6.30 pagi.

"Satu pasukan sudah dihantar untuk menutup injap paip air yang terletak berhampiran Perling Mall bagi menghentikan bekalan air ke tangki tersebut.

"Saluran paip yang pecah ini mempunyai kapasiti air tiga juta gelen dan jarak antara lokasi kejadian dengan injap paip di Perling Mall terletak kira-kira tiga kilometer sekali gus menjadi antara penyebab mengapa proses menghentikan air mengambil masa lebih satu jam.

"Bagaimanapun, tiada sebarang gangguan bekalan air akan berlaku di taman perumahan ini dan paip bocor akan segera ditukarkan seterusnya kembali beroperasi semula menjelang sebelah malam," katanya.

Justeru, Jamaluddin berkata, orang ramai yang menghadapi masalah sama atau bekalan air boleh menghubungi SAJH di talian bebas tol 1800-88-7474 atau menghantar sistem pesanan ringkas (SMS) di talian 019-7727474 selain emel kepada customer.care@saj.com.my.


Posted: 26 Feb 2011 05:18 AM PST
Posted: 26 Feb 2011 05:15 AM PST
Posted: 26 Feb 2011 05:17 AM PST
M
UAR – Seorang wanita terselamat apabila kereta yang dipandunya jenis Nissan terbakar secara tiba-tiba ketika melalui Jalan Junid di sini, kelmarin.
Dalam kejadian ketika jam 8.30 pagi, Asiah Khamis berkata, dia dalam perjalanan dari pusat bandar menuju ke Jalan Junid.
Menurutnya, apabila menghampiri persimpangan Jalan Junid, keretanya mengeluarkan asap dari papan muka kenderaannya.
"Panik dengan kejadian tersebut, saya mengambil tindakan pantas keluar daripada kereta untuk menyelamatkan diri sebelum api menjadi marak membakar kereta.

"Saya berasa bingung dan terkejut dengan insiden ini serta bersyukur kerana terselamat dan tidak mengalami sebarang kecederaan," katanya kepada Sinar Harian.

Sementara itu, saksi kejadian, Zakaria Muhammad, 58, berkata, dia berada di tempat kejadian semasa insiden tersebut berlaku.

Menurutnya, ketika itu dia bersama beberapa rakannya yang lain baru pulang daripada berjoging di kawasan Tanjung Emas.

"Semasa melintasi persimpangan lampu trafik berkenaan, saya terkejut melihat api marak dari sebuah kereta.

"Orang ramai yang melalui jalan ini turut menjarakkan diri dari kenderaan terbabit kerana bimbang kereta yang terbakar ini meletup dan membahayakan nyawa orang ramai," katanya.

Menurutnya, sejurus terlihat insiden kebakaran itu, dia segera menelefon bomba untuk menyelamatkan keadaan memandangkan api semakin marak di kereta tersebut.

"Orang ramai ketakutan dan berusaha menjauhkan diri daripada kenderaan tersebut kerana bimbang akan meletup pada bila-bila masa.

"Kira-kira 10 minit kemudian anggota bomba tiba ke lokasi kejadian untuk memadamkan api, namun kenderaan itu sudah hangus terbakar," katanya.

Jurucakap Balai Bomba dan Penyelamat berkata, pihaknya mengambil masa lebih kurang lima minit untuk memadamkan api.

"Insiden ini turut menyebabkan lalu lintas di persimpangan lampu trafik di Jalan Junid sesak dan pulih sediakala apabila rangka kenderaan itu dialihkan.

"Punca kebakaran masih dalam siasatan dan mangsa terselamat daripada sebarang kecederaan," katanya. -SH



Kereta baru musnah

KUALA KRAI - Hasrat sebuah keluarga empat beranak untuk menaiki kereta yang baru dibaiki tidak kesampaian apabila kenderaan itu musnah dalam kebakaran di Kampung Enggong, dekat sini, semalam.

Pada kejadian kira-kira jam 12.30 tengah hari itu, kereta jenis Proton Wira dianggarkan bernilai RM15,000 itu terbakar selepas rumah didiami keluarga berkenaan sejak enam bulan lalu musnah dijilat api.

Ketua keluarga terbabit, Mohd Azuwee Abdul Rahman, 30, berkata, kereta itu baru siap dibaiki dan dibawa pulang dari bengkel lewat petang kelmarin.

"Saya habis (belanja) RM2,100 untuk buat 'overhaul' enjin dan baru bawa balik kereta ini ke rumah petang kelmarin," katanya ketika ditemui di tempat kejadian di Kampung Enggong, dekat sini, semalam.

Mohd Azuwee berkata, kebakaran berlaku ketika dia dan isteri, Zukaidah Yaakob keluar mengambil dua anak mereka yang ditinggalkan di rumah adik iparnya di Jalan Kubur Lama di kampung berkenaan.

"Masa kami keluar jam 11.45 pagi, rumah masih ada," katanya yang dimaklumkan jiran mengenai kejadian itu ketika berada di sebuah kedai runcit dan dalam perjalanan pulang ke rumah bersama isteri serta anak mereka berusia dua dan empat tahun.

Sementara itu, Pegawai Bomba Kanan, Balai Bomba dan Penyelamat Kuala Krai, Azmi Ibrahim berkata, dua jentera bersama lapan anggota dikejarkan ke tempat kejadian selepas pihaknya menerima panggilan kecemasan pada jam 12.34 tengah hari.

Katanya, walaupun menempuh kesukaran kerana jalan masuk yang agak sempit, pihaknya berjaya tiba di tempat kejadian pada jam 12.48 tengah hari sebelum dapat mengawal kebakaran lapan minit kemudian.

"Apabila jentera bomba sampai, kira-kira 90 peratus rumah papan ini sudah terbakar dan kerugian dianggarkan RM60,000 manakala punca kejadian masih dalam siasatan," katanya. -SH
Posted: 26 Feb 2011 04:12 AM PST
Why is it that its always the exams period?
Am I cursed? Am I jinxed?
Why do I always find myself crying during this period?
Why do I always hear insensitive comments during this period?
Why am I hurting myself?
Why am I crying myself to sleep?
Why am I getting pissed off at the slightest issue, even with my close friends?
Why am I finding myself getting tied down more and more?
Why am I not feeling  "it's me" anymore?
Why do I feel more demoralised sometimes, after talking to you when you are supposed to motivate me?
What happen to the freedom I used to have?
What happen to the freedom of thought?
What do you have to comment on EVERYTHING I wear?
What do I have to be subjected to YOUR approval always?
Who am I?
I have no idea.
I feel that I'm losing myself, my identity.
I probably feel like the puppet your bought from the toy store.
Thanks. For buying me from the store.
P.S. Perhaps you get me some new clothes under the Barbie section at Toy'R'Us
Filed under:
Heartfelt
Kereta Baru Terbakar Dan Meletup
Posted: 26 Feb 2011 04:24 AM PST
L
ukut – Seorang lelaki melalui saat getir apabila kereta yang dipandunya tiba-tiba terbakar sekitar jam 11.08, pagi semalam.
Lelaki terbabit yang enggan dikenali berkata, ketika kejadian dia memandu dari Pelabuhan Klang untuk dihantar ke bilik pameran sebuah syarikat kereta di Port Dickson.
Menurutnya, ketika tiba di lampu isyarat di Lukut, dia memberhentikan kereta kerana lampu merah dan ketika mahu bergerak semula enjin kenderaannya mati.
"Ketika mahu menghidupkan semula enjin kereta, saya terdengar satu bunyi letupan. Ketika itu ada asap keluar daripada bahagian enjin kereta dan saya terus keluar menyelamatkan diri.

"Beberapa saat selepas itu kereta terbakar, sebelum seorang pemandu lori memberikan pertolongan dengan menggunakan alat pemadam api yang disimpan dalam kenderaannya," katanya kepada Sinar Harian, semalam.

Menurutnya, walaupun berjaya memadamkan kebakaran, api menyala semula selepas itu sebelum berlaku lagi satu letupan.

"Anggota bomba dan penyelamat kemudian datang dan berjaya mengawal api sebelum memadam kebakaran berkenaan.

"Kereta terbabit masih dalam proses pendaftaran dan punca serta jumlah kerugian masih dalam siasatan," katanya.

Sinar Harian difahamkan, anggota bomba mengambil masa lebih kurang lima minit untuk memadam kebakaran. -SH


Aloo Paratha @ Ravi's, 3 Two Square, Petaling Jaya: Capathi with stuffing!
Posted: 26 Feb 2011 03:55 AM PST
I like this capathi stuffed with spicy boiled potato and onions mix called '
Aloo Paratha
'.
Ravi's Banana Leaf at 3 Two Square, Jalan Section 19/1, PJ has 'Aloo Paratha'.
The last time I had it last month, it cost me RM3. Reasonable and filling!