---
Important Clue To Curing Blindness Found
Posted: 08 Feb 2011 11:00 AM PST
BBC ONLINE: 6 February 2011 Last updated at 19:54 GMT
Age related macular degeneration clue discovered By James Gallagher Health reporter, BBC News

An international team of researchers has found a clue to one of the leading causes of blindness, which they hope could eventually lead to a cure.

Age-related macular degeneration affects
WiP-Bangsar-KL: CNY Cho Yee lunch - WiP -Top 5 'Best Bar & Restaurant'
Posted: 08 Feb 2011 08:54 AM PST
WiP has good food. Its ambiance is so relaxing.
This posting includes an audio/video/photo media file: Download Now
Posted: 08 Feb 2011 08:37 AM PST
I'm not sure how much food i had last week... The amount of food has made me wanna to hit the gym for hours to burn it.

Anyway, these are the special home cook food... My aunt cooked these food :)

#1 Bak Kee (Port, Peanuts and Corn Starch)
This food served with rice noodles and it's served every first day of new years. For the past decades, we were having this food first thing in the New Year days morning.


Take a closer look....



#2 Lau Shiu Fan (Rice Noodles with Crispy Pork)
This is one of my aunt's specialty... I like this especially with plenty of crispy porks.



#3 Beef Ball (Home made but imported from Thailand)
Why i say home made but imported from Hatyaai Thailand? It's because it's homemade @ Thailand. My uncle went to Thailand, bought them and import back to Malaysia.



#4 Fish head noodles
Another specialty from my aunty, i think i blog about this before in my previous blog... Anyway, this is a yummy fish head noodles.


If you given the choice to choose one of the above, what would be your choice? 
Posted: 08 Feb 2011 08:48 AM PST
How can I believe in them anymore? Serious. They say all sorts of stuff, they claim all sorts of stuff. They stretch their own credibility to the limit.
Here is possibly the
biggest joke of 2011
... so far! At a recent Chinese New Year open house, Penang's former chief minister, Dr Koh Tsu Koon, tried to take credit for the state's success in attracting new investments in 2010. He claimed that the achievements enjoyed by the current Penang government were due to efforts carried out by the Barisan Nasional (BN) state government previously.
Oh, what a laugh! What an utter nonsense. If this was indeed true, then I think we must go further back in time to the days of Francis Light. After all, if that man had not the vision to set up a trading post here in 1786, we would probably not have any worthwhile civilisation here! So the good old captain must be given due credit for Penang's current investment and administrative success, don't you think so?
I positively think there are lots of sour grapes in the failed politicians of the previous state government. I positively believe that they still can't accept the reality of the day. It is not as if the present government had been sitting idle and reaping in the fruits from the past. What fruits, anyway? Not much, as far as I can remember. In the 1990s and early 2000s, we were doing just about enough to maintain the status quo in Penang. At that time, we were really only basking in past glories. Penang's name did not impress much among investors anymore. Penang's past achievements did not matter anymore. And the real culprits for this state of affairs must rest on the shoulders of Mahathir Mohamad, Anwar Ibrahim and Abdullah Ahmad Badawi. And to a lesser extent, Koh Tsu Koon and even Lim Kit Siang.
I have always felt that it was Mahathir that suppressed Penang's potential. He tried all he could to turn his Langkawi into the next preferred tourist destination, at Penang's expense. He tried to build a new international airport at Sungai Petani, at Penang's expense. During Anwar's tenure as the deputy prime minister and finance minister, he could have done much to improve Penang's lot but he did not. He had it within his means to do so but he, like the rest of his federal government cronies, looked the other way and concentrated resources elsewhere. Abdullah Badawi tried to do something but he was too weak politically to make things happen fast. Dr Koh turned out to be so much of a Yes man to his political masters in Kuala Lumpur that it became ingrained in his character. In trying to please everyone, the best solution was to do nothing and maintain the status quo. And what about Kit Siang? He had a role to play too. He tried to topple everyone at the General Elections, knowing fully well that it would be at the expense of the incumbent Dr Lim Chong Eu. Lim Kit Siang takes credit for unseating Lim Chong Eu but he should also be known as the reason why the chief minister's seat was presented to Koh Tsu Koon. Who knows how Penang could have progressed further if the no-nonsense Dr Lim had continued sitting in that chair? We'll never know.
Anyhow, a government that thinks they can rest on their laurels will always find a rude shock in their way. It is only through constant hard work that any state can continue to draw in the investments. And I am satisfied that a lot of work has been done by the present administration. It's not that apparent, of course, as the mainstream newspapers choose to downplay the attempts but ultimately, the statistics cannot lie.
Which brings up another matter. I shall call it the
biggest joke of 2010
. As late as 28 Oct 2010, people in the previous state administration were still claiming that Penang's foreign direct investment was not healthy. On the decline, said Dr Teng Hock Nan, chairman of Penang Gerakan. Well, I haven't heard anything from him since news of Penang's latest investment figures hit the news last month.
Oh well, so much for failed politicians.....
ca-pub-5430283382112812
Posted: 08 Feb 2011 07:46 AM PST
This is an oldie which I posted previously in my other blog and am reposting it here because of its timeless lessons and reminders about gossiping. Take care and have a great day!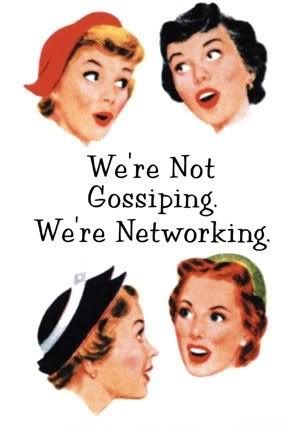 __________________
In ancient Greece, Socrates was reputed to hold knowledge in high esteem. One day an acquaintance met the great philosopher and said, "Do you know what I just heard about your friend?"
"Hold on a minute," Socrates replied. "Before you talk to me about my friend, it might be good idea to take a moment and filter what you're going to say. That's why I call it the triple filter test. The first filter is Truth. Have you made absolutely sure that what you are about to tell me is true?"
"Well, no," the man said, "actually I just heard about it and…"
"All right," said Socrates. "So you don't really know if it's true or not. Now, let's try the second filter, the filter of Goodness. Is what you are about to tell me about my friend something good?"
"Umm, no, on the contrary…"
"So," Socrates continued, "you want to tell me something bad about my friend, but you're not certain it's true. You may still pass the test though, because there's one filter left—the filter of Usefulness. Is what you want to tell me about my friend going to be useful to me?"
"No, not really."
"Well," concluded Socrates, "if what you want to tell me is neither true, nor good, nor even useful, why tell it to me at all?"
-Author Unknown-
This was sent to me in 2008 via email and I am sorry I have no record of its authorship or who had sent it to me.
Kisah Seorang Anggota Unit Amal Dipukul, Digari & Disumbat Ke Lokap
Posted: 08 Feb 2011 08:41 AM PST
P
engalaman dipukul, digari dan disumbat ke dalam lokap oleh polis tidak mudah dilupakan oleh seorang anggota Unit Amal yang menyertai himpunan membantah sokongan Amerika terhadap pemerintahan Hosni Mubarak di Kuala Lumpur Jumaat lalu. -
gambar fail
Lebih-lebih lagi insiden buruk itu berlaku pada kali pertama beliau menyertai perhimpunan dan bertugas sebagai Unit Amal.
Sebelum ini, Hafizuddin Kamaruddin, 26, yang baru menyertai Unit Amal dari Kawasan Temerloh itu beranggapan pasukan polis mesra dan berhemah dengan orang ramai sebagaimana slogan digunakan pihak berkuasa itu.

"Namun apa yang saya alami sendiri Jumaat lalu tidak menggambarkan sedemikian," katanya ketika ditemui Harakahdaily semalam.

Hafizuddin ialah salah seorang daripada tujuh peserta himpunan menyerahkan memorandum di kedutaan Amerika Syarikat yang telah diberkas polis selepas perhimpunan tersebut.

Menceritakan detik itu, beliau pada sebelah paginya pada hari tersebut bersama 20 orang Pemuda PAS Temerloh memakai seragam Unit Amal pergi ke Kuala Lumpur dengan tujuan untuk berkawal dan mengawal ketegangan tanpa sedikit pun terlintas untuk melakukan sebarang kekerasan.

Katanya, polis cuba menghalang perarakan daripada masjid lagi tetapi dengan kekentalan semangat Amal mereka bergerak dalam satu rantaian berjaya melepasi hadangan polis untuk ke kedutaan Amerika.

"Pada masa perhimpunan dan menyerahkan memorandum semuanya berjalan lancar tanpa gangguan. Tetapi semasa sudah bersurai dan mula beredar pulang ada polis berpakaian biasa dan berseragam polis tiba-tiba menyemburkan sejenis asap pedih. Termasuk yang menjadi sasaran ialah muslimat.

"Ia berlaku 100 meter daripada bangunan kedutaan Amerika. Saya berada di barisan belakang ketika itu dan bersama rakan-rakan lain terpaksa menerpa menghulurkan air mineral kepada muslimat yang sedang kepedihan mata dan panik.

"Kemudian polis sembur lagi kali kedua yang membuatkan orang ramai menjadi marah. Bila saya cuba menyelamatkan muslimat tiba-tiba lima ke enam orang polis pakai seragam serang saya. Saya kena tumbuk, disepak, terajang dan dipukul dengan cota sehingga bengkak di kepala, luka di bibir dan cedera di siku, katanya.

Menceritakan pengalamannya, Hafizuddin berkata, beliau kemudiannya ditahan di dalam sebuah trak polis bersama enam lagi yang ditangkap.

"Satu jam setengah kami berada dalam Black Maria, kira-kira jam 6 petang kami dihantar ke lokap Balai Polis Dang Wangi untuk diambil kenyataan," tambahnya.

Kata Hafizuddin, selepas sembahyang Maghrib berjamaah dalam lokap barulah mereka diambil biodata peribadi. Tetapi apabila pegawai polis bertanya tentang demonstrasi mereka memilih untuk berdiam diri kerana banyak soalan-soalan provokasi yang ditanyakan.

Selepas itu mereka disoal siasat pula oleh pegawai penyiasat bernama Inspektor Lydia.

"Semasa disoal siasat kami disuruh duduk bersila atas lantai sedangkan dia duduk di atas kerusi, terasa betapa hinanya kami sedangkan kami tidak lakukan apa-apa jenayah. Masa itu kami desak untuk jumpa peguam tapi tidak dibenarkan. Dah lama barulah kami ditemukan dengan lima orang peguam.

"Kira-kira jam 11 malam kami diberitahu dapat jaminan mulut dan boleh balik."

Jelas Hafizuddin, kenangan pahit dan pedih yang dialaminya tidak akan dilupakannya sepanjang hayat kerana sebelum ini mati-mati beliau beranggapan mesra rakyat dan bersifat pelindung.

"Kenapa apabila berhadapan dengan rakyat tiba-tiba mereka melakukan kekerasan? Sedangkan kami bukannya membawa senjata malah kami memang dah mula bersurai.

"Lagipun kami turun ke Kuala Lumpur kerana sensitif dengan pergolakan yang berlaku di kalangan negara umat Islam. Jadi kenapa sanggup perlakukan kekerasan terhadap kami?", soalnya. -harakahdaily


Posted: 08 Feb 2011 06:12 AM PST
It has been another hectic day today. I set my alarm at 6.30am so that I could go for a brisk walk round the park near my home but alas, I slept till 8.30 and was awakened by a phone call. Thereafter, I rushed to get ready as I had to swing over to my cousin's place to say goodbye as he was scheduled to leave this afternoon for San Francisco.
By the time I arrived at my uncle's home, I realized that I could actually send my cousin to the airport as I finished my lecture at 1pm. After I insisted that he cancelled his booking for his cab, I made my way to college for my 11a.m. lecture.
When I reached Logan Road, I could not believe my eyes - the road was quite empty and I had a field day deciding where to park. At the back of my mind, I remembered the warning Kak Ros had given me last month - that the police or enforcement officers could issue summons at random. I figured it must have really been random as I had parked along Logan Road from 1998 to 2005 and had never received any parking ticket or summons.
Happily, I manoeuvred my car safely into a shady spot - one which I thought was safe. Getting out of the car, I looked out for yellow lines, white lines along the road and also for 'No Parking" signboards. I saw none and felt quite safe parking there as I was not obstructing the traffic flow at all - at least that was what I thought.
Following that, I had a good time picking the students' brains in my lecture. At 1.10pm, I clocked out and made my way hurriedly to my car as my cousin's flight was at 3.20pm.
As I walked towards my car, to my horror, I saw a sheet of white paper tucked under the wiper flapping in the wind. With much haste, I walked briskly to my car and lo and behold was a traffic summons from the police. Turning around, I noted that all the other cars parked there also had the same summons.
Dejectedly, I drove to my cousin's house and made a few calls to the police station and friends to enquire about the summons.
At 1.40pm, we left the house and made our way to the airport. My cousin and I were playmates and the best of friends and we grew up together. He is only six months older and the bond we share is so close that even though we are thousands of miles apart, we just know when the other is feeling down and thanks to google mail and skype, I can call him and my aunt f.o.c. As we spent the last few minutes together before we reached the airport, we shared our perspectives and observations and the need to just let go in life to stay sane, healthy and happy.
After exchanging fond farewells, I made my way to my one and only girlfriend's house. Yup - I have only ONE close girlfriend left...the others have all migrated including Mun Lee who left for Adelaide on Dec 31st last year.
Suan and I have been friends since the early 1990's and she is the kindest, warmest and most caring and sincere friend I have, one who has stood by me in good and bad times and showered my kids with much love and presents. We have both seen each other's kids from birth till the present! Together with her husband and partners, they run Home's Cafe @ D'Piazza near PISA.
Earlier in the morning, she had phoned to invite me for lunch as she had prepared my favorite 'jiew hoo char'. She is such a dedicated wife and mother that I feel quite ashamed at my incompetence and laziness in cooking. Each day, she cooks every single meal for her family with different dishes for lunch and dinner!!!
As always, her 'jiew hoo char' was superb not forgetting the fine 'pu
-er'
tea she served me. After delighting myself in the lettuce-wrapped dish, each enjoyed with a dash of
samba
l, she offered two boxes of finely cut fruits - pineapples and cikus!!! My favorite. Next was the usual assortment of cookies including two made by Debra who is now a H & T student at Disted College.
I had to rush off soon after to pay the fine at the Traffic Department of the Patani Road Police Station. Before I went off, as always, Suan gave me stuff to take home. Truly, she has always been such a lovely unassuming, forgiving and loving friend. Many times, her kindness and soft-spoken nature has touched my heart. Even though I only have ONE close girlfriend in Penang, I am sure glad it is Suan. My other dear and beloved girlfriend is, of course, Angela, with whom I skype-chat almost everyday!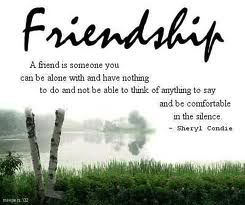 There are friends and there are friends. With some, one has to be on guard all the time, say/wear/do the right thing. With others, one can never be too sure if what is said will be communicated to others. With Suan, I can just be MYSELF - no pretentiousness, no airs and no misgivings. I can rant, joke, cry, moan or just yakkity yak and know that no matter what, she accepts me lock, stock and barrel without judging me. Maybe now some of you can understand why I am such a reclusive person.
Driving to Patani Road, I thought of the many times we shared together and really treasured the friendship and connection. It was quite a problem getting a place to park but I did get a safe spot.
Upon arrival at the summons counter, I could not believe my eyes as there were so many people in the queue - including my old friend, Philip.
Anyway, when it came to my turn, I politely asked the counter officer why I had been issued a summons when there was no yellow/white line or signboard and how I had never been fined in the last 11 years or so. Her reply wsas , "Puan memang bernasib baik!"
Wow!
The offence committed was obstruction of traffic. I did not obstruct any traffic at least in my eyes but perception differs from person to person. Docilely, I paid the fine and left the police station.
By the time I reached home, I had another visitor who popped by - a former student's mom who came to discuss with me the options for her son who had just received his A-level results. When she wanted to leave, her battery was flat and she waited ages for the guy to come with a new one.
Dinner was a late affair and after that, I chatted with my dear Angela for about half an hour and am now, waiting for my washing machine to stop spinning and then I will hang it in a jiffy.
This is why I have been slow to respond to comments and explains this delayed posting.
This has truly been an extraordinary day in my life - filled with meaningful, surprising, touching and disappointing moments - all of which remind me of how delicate is our life and how each of us are inextricably linked one to another.
Many lessons have been learnt, the most important one - about parking. All in all, I am glad that despite my reclusive lifestyle, there are people who care and who reach out to me, even though I confess I love to hide at home. :-)
Anyway, I hope your day has been better than mine. Take care and have a lovely evening. Next post will be up after midnight...
Cheers!
Posted: 08 Feb 2011 06:34 AM PST
You can register and see the entire movie for free by just clicking below and typing in your email address.— the movie Mahmoud Ahmadinejad doesn't want you to see. Iranium is the movie the Iran government doesn't want you to watch, and it's easy to see why. The documentary — whose first showing at Library and Archives Canada was cancelled after Iranian embassy objections, threatening phone calls and suspicious letters — is essentially an hour of people talking about the years of terror, violence, and nuclear threat emanating from Tehran. It's illustrated with news footage of bombings and kidnappings, a scene of a protester who was shot dead at an Iranian street march, and grainy scenes of a woman being stoned and others being hanged.
The cumulative effect is more didactic than cinematic: Iranium is a talking-heads film, an argument for harsh sanctions or perhaps military intervention as Iran works toward building a nuclear weapon. The consequences are depicted in speculations about innocent-looking ships sailing into New York City harbour with missiles aboard, or small nuclear weapons being smuggled across the border from Mexico with the help of drug cartels.
Frank J. Gaffney Jr., head of a conservative think tank called the Center for Security Policy and one of the dozens of experts interviewed, says Iran could launch a "strategic, electromagnetic pulse attack," exploding a bomb above the U.S. that would destroy the power grid, melting lines and everything at the end of them. It is worth nothing that Gaffney's position on Islamic threat is extreme: he once wrote an article for the Washington Times calling Barack Obama "America's first Muslim president."
There is no evidence that Iran is going to explode such a bomb, except in the way that Iranium shows Iranian president Mahmoud Ahmadinejad leading chants of "Death To America," adds scenes of nuclear research — and does Iran, which sits on oceans of oil and natural gas, really need nuclear power? —then puts two and two together. The country's history, beginning with the 1979 revolution that toppled the Shah and installed a fundamentalist Islamic government, provides little assurance that cooler heads will prevail.
Iran's protest over Iranium — shown in Ottawa under the auspices of the Free Thinking Film Society, which espouses "limited, democratic government" — is part of a larger battle between Iran and the movie industry. Two of the country's own filmmakers, Jafar Panahi and Mohammad Rasoulof, have been sentenced to six years in prison on charges of propaganda against the system, igniting protests in Hollywood and elsewhere. At this year's Sundance festival, Iranian filmmaker Ali Samadi Ahadi, who now lives in Germany, showed another new movie, The Green Wave, that outlines government repression and talks about a new mood of protest in Iran, similar to that which toppled the Shah.
Several of the Iranium experts call on Western governments to support those protests: James Woolsey, who was head of the CIA under Bill Clinton, says the U.S. must do everything it can to see the regime collapse before it goes nuclear.
The chorus of warnings from Woolsey and others give Iranium a relentlessly alarmist feeling, although the cumulative evidence — of Iran funding Hezbollah terrorism, of columns of revolutionary guards marching with angry precision, of Ahmadinejad forming alliances around the world — is impressively grim. It's an unapologetically one-sided documentary, produced by the Clarion Fund, a group that has made two previous movies about the threat of radical Islam, and narrated by Shohreh Aghdashloo, the Oscar-nominated actress (House of Sand and Fog) who fled the country in 1978.
After the Ottawa screening was cancelled, Heritage Minister James Moore ordered that it be shown, assuring much publicity it wouldn't have otherwise received. Those who attend will find a 60-minute lecture designed to anger us, frighten us and call us to action. It would be tempting to dismiss as a right-wing fantasy if only someone hadn't gone to such steps to keep it from being shown.
Iranium shows Feb. 6 in Ottawa. It opens in the U.S. on Feb. 8. Register at www.iraniumthemovie.com for a chance to see a free online screening Feb. 8
Vancouver Sun
Israel Gembira Omar Suleiman Ganti Mubarak - Wikileaks
Posted: 08 Feb 2011 06:51 AM PST
W
ikiLeaks: Naib presiden Mesir rapat dengan Israel
Naib Presiden Mesir, Omar Suleiman dilaporkan mempunyai hubungan rapat dengan tentera Israel dan
negara Yahudi itu dikatakan gembira sekiranya beliau dilantik sebagai ketua negara yang baru
.
Ia pendedahan menerusi kabel diplomat Amerika Syarikat yang disiarkan akhbar Telegraph, hari ini.
Pada 2008, memo diplomatik Amerika yang dibocorkan kepada akhbar di Britain oleh laman sesawang WikiLeaks melaporkan, penasihat kepada kementerian pertahanan Israel, David Hacham, memberitahu pegawai Amerika bahawa rejim Zionis itu menjangkakan Suleiman yang namanya dieja sebagai "Soliman" akan mengambil alih sebagai presiden Mesir.

"Hacham amat menyanjungi Soliman," kata laporan itu.

"Hacham juga menegaskan bahawa Israel percaya Soliman sekurang-kurangnya akan dilantik sebagai presiden interim sekiranya Mubarak mati atau digulingkan," katanya.

- AFP/mk


Ulasan GB
Di Malaysia, jangan lupa Menteri Pertahanan Malaysia pernah menemui Ehud Barak, dan beberapa hari lepas diumumkan kerajaan meluluskan peruntukan RM6 Billion untuk membiayai kos kapal laut.

Sesuatu yang perlu diberikan perhatian serius ialah samada APCO Worldwide yang menjadi perunding untuk 1Malaysia ada terlibat di dalam "dealing" tersebut atau pun tidak..

Dan yang penting ke negara mana sebenarnya RM6 Billion itu pergi?



Posted: 08 Feb 2011 05:08 AM PST
it is hard when u really love sum1 n the other person suddenly having the liz gilbert moment. n yeah, when i was reading n watching the eat, pray,love by liz, i never imagine how the story can actually came true in real life. i felt pity for her husband. but then again, i always look up for sum1 who works hard to have a better understanding of their own self.
now, i think, in real life, it is harder and tougher for the husband. the fact that he suddenly knew that his wife is having no feeling for him. no love, nolust, no nothing. in a second, everything that he thought he always had, gone. it sucks to be him at that time because he didnt do anything. he is not at fault. but, when watching the movie;
'yelah, tapi kan liz nak carik diri sendiri. kenalah bagi chance',
'memangla kesian kat husband dia, tapi, nak buat macamana dah kalau liz dah tak rasa'
it just feel that if u have a good intention, whatever bad things dat u do to other people is ok, because u r doing the right thing - looking for ur own self. like what they said, niat menghalalkan cara.
its always nicer when u r on the other side of every place. always. tapi bila kena batang hidung sendiri, baru tahu langit tinggi rendah. what is left, harapan . itu saja.
Najib Dikecam Hebat Oleh Bekas Duta Besar Amerika Ke Malaysia, John Malott
Posted: 08 Feb 2011 05:39 AM PST
B
ekas duta kecam Najib kerana ketegangan kaum
Mantan Duta Besar Amerika Syarikat ke Malaysia John Malott mengecam kemunafikan Perdana Menteri, Datuk Seri Najib Razak berhubung slogan 1Malaysia dalam sebuah artikel pedas yang diterbitkan di Asia Wall Street Journal, hari ini.
Malott, seorang pengkritik kerajaan sejak menamatkan jawatannya selama tiga tahun sebagai duta besar Amerika pada tahun 1998, berkata Najib perlu "merenung lama di cermin" jika beliau serius mahu melihat matlamat 1Malaysia tercapai.
"Di sebalik slogan baru kerajaan, ketegangan perkauman dan agama hari ini adalah lebih tinggi hari ini berbanding ketika Najib dilantik pada 2009.

"Malah, ia lebih buruk daripada bila-bila masa sejak 1969, ketika sekurang-kurangnya 200 orang dibunuh dalam pergaduhan kaum antara masyarakat majoriti Melayu dan minoriti Cina," kata Malott dalam komentarnya di AWSJ.

Malott mempersalahkan peningkatan ketegangan kaum dan agama yang tercetus baru-baru ini kerana sikap "toleransi kerajaan dalam beberapa kes memprovokasi dan faksionalisme etnik melalui kata-kata dan tindakan kerajaan".

Sambil memberi beberapa contoh, beliau juga mengimbas kejadian di mana seorang pembantu kanan Najib - Hardev Kaur menyarankan supaya tidak ada salib dipamerkan semasa perdana menteri mengunjungi rumah terbuka hari Krismas di kediaman Paderi Besar Katolik Kuala Lumpur.
500,000 tinggalkan Malaysia

"Ms Kaur kemudian berkeras berkata saranannya itu satu permintaan dan bukannya arahan, seolah-olah seperti rakyat Malaysia boleh menolak permintaan daripada pejabat perdana menteri," keluh Malott.

Contoh lain berhubung ketidak sensitif kerajaan, kata Malott, termasuk tindakan Menteri Dalam Negeri, Datuk Seri Hishammuddin Hussien yang membela tindakan sekumpulan penduduk yang berarak membawa kepala lembu sebagai membantah pemindahan sebuah kuil Hindu di kawasan kejiranan mereka.

Malott juga menyentuh mengenai kenyataan Menteri Pertahanan, Datuk Seri Zahid Hamidi yang mempersoalkan "kurangnya patriotisme" di kalangan masyarakat Cina dan India di negara ini.

Turut dibidas bekas duta itu adalah akhbar Utusan Malaysia, milik Umno yang didakwa mencetuskan kebencian perkauman dengan secara teratur menyerang "ahli politik Malaysia berbangsa Cina dan bahkan mencadangkan seorang daripada mereka, ahli parlimen Teresa Kok, harus dibunuh".

Akibat ketegangan perkauman yang semakin memuncak, sebanyak 500,000 rakyat Malaysia meninggalkan negara itu antara tahun 2007 dan 2009 - jumlah itu kecam Malott, adalah lebih dari dua kali ganda jumlah profesional Malaysia yang tinggal di luar negeri.

Beliau juga berkata Najib terpikat untuk mempertahankan kumpulan pelampau seperti PERKASA yang secara terang-terangan menentang pembaharuan ekonomi atas nama 'ketuanan Melayu'.



The Price of Malaysia's Racism
Slower growth and a drain of talented citizens are only the beginning.

Malaysia's national tourism agency promotes the country as "a bubbling, bustling melting pot of races and religions where Malays, Indians, Chinese and many other ethnic groups live together in peace and harmony." Malaysian Prime Minister Najib Tun Razak echoed this view when he announced his government's theme, One Malaysia. "What makes Malaysia unique," Mr. Najib said, "is the diversity of our peoples. One Malaysia's goal is to preserve and enhance this unity in diversity, which has always been our strength and remains our best hope for the future."

If Mr. Najib is serious about achieving that goal, a long look in the mirror might be in order first. Despite the government's new catchphrase, racial and religious tensions are higher today than when Mr. Najib took office in 2009. Indeed, they are worse than at any time since 1969, when at least 200 people died in racial clashes between the majority Malay and minority Chinese communities. The recent deterioration is due to the troubling fact that the country's leadership is tolerating, and in some cases provoking, ethnic factionalism through words and actions.

For instance, when the Catholic archbishop of Kuala Lumpur invited the prime minister for a Christmas Day open house last December, Hardev Kaur, an aide to Mr. Najib, said Christian crosses would have to be removed. There could be no carols or prayers, so as not to offend the prime minister, who is Muslim. Ms. Kaur later insisted that she "had made it clear that it was a request and not an instruction," as if any Malaysian could say no to a request from the prime minister's office.

Similar examples of insensitivity abound. In September 2009, Minister of Home Affairs Hishammuddin Onn met with protesters who had carried the decapitated head of a cow, a sacred animal in the Hindu religion, to an Indian temple. Mr. Hishammuddin then held a press conference defending their actions. Two months later, Defense Minister Ahmad Zahid Hamidi told Parliament that one reason Malaysia's armed forces are overwhelmingly Malay is that other ethnic groups have a "low spirit of patriotism." Under public pressure, he later apologized.

The leading Malay language newspaper, Utusan Melayu, prints what opposition leader Lim Kit Siang calls a daily staple of falsehoods that stoke racial hatred. Utusan, which is owned by Mr. Najib's political party, has claimed that the opposition would make Malaysia a colony of China and abolish the Malay monarchy. It regularly attacks Chinese Malaysian politicians, and even suggested that one of them, parliamentarian Teresa Kok, should be killed.

This steady erosion of tolerance is more than a political challenge. It's an economic problem as well.

Once one of the developing world's stars, Malaysia's economy has underperformed for the past decade. To meet its much-vaunted goal of becoming a developed nation by 2020, Malaysia needs to grow by 8% per year during this decade. That level of growth will require major private investment from both domestic and foreign sources, upgraded human skills, and significant economic reform. Worsening racial and religious tensions stand in the way.

Almost 500,000 Malaysians left the country between 2007 and 2009, more than doubling the number of Malaysian professionals who live overseas. It appears that most were skilled ethnic Chinese and Indian Malaysians, tired of being treated as second-class citizens in their own country and denied the opportunity to compete on a level playing field, whether in education, business, or government. Many of these emigrants, as well as the many Malaysian students who study overseas and never return (again, most of whom are ethnic Chinese and Indian), have the business, engineering, and scientific skills that Malaysia needs for its future. They also have the cultural and linguistic savvy to enhance Malaysia's economic ties with Asia's two biggest growing markets, China and India.

Of course, one could argue that discrimination isn't new for these Chinese and Indians. Malaysia's affirmative action policies for its Malay majority—which give them preference in everything from stock allocation to housing discounts—have been in place for decades. So what is driving the ethnic minorities away now?

First, these minorities increasingly feel that they have lost a voice in their own government. The Chinese and Indian political parties in the ruling coalition are supposed to protect the interests of their communities, but over the past few years, they have been neutered. They stand largely silent in the face of the growing racial insults hurled by their Malay political partners. Today over 90% of the civil service, police, military, university lecturers, and overseas diplomatic staff are Malay. Even TalentCorp, the government agency created in 2010 that is supposed to encourage overseas Malaysians to return home, is headed by a Malay, with an all-Malay Board of Trustees.

Second, economic reform and adjustments to the government's affirmative action policies are on hold. Although Mr. Najib held out the hope of change a year ago with his New Economic Model, which promised an "inclusive" affirmative action policy that would be, in Mr. Najib's words, "market friendly, merit-based, transparent and needs-based," he has failed to follow through. This is because of opposition from right-wing militant Malay groups such as Perkasa, which believe that a move towards meritocracy and transparency threatens what they call "Malay rights."

But stalling reform will mean a further loss in competitiveness and slower growth. It also means that the cronyism and no-bid contracts that favor the well-connected will continue. All this sends a discouraging signal to many young Malaysians that no matter how hard they study or work, they will have a hard time getting ahead.

Mr. Najib may not actually believe much of the rhetoric emanating from his party and his government's officers, but he tolerates it because he needs to shore up his Malay base. It's politically convenient at a time when his party faces its most serious opposition challenge in recent memory—and especially when the opposition is challenging the government on ethnic policy and its economic consequences. One young opposition leader, parliamentarian Nurul Izzah Anwar, the daughter of former deputy prime minister Anwar Ibrahim, has proposed a national debate on what she called the alternative visions of Malaysia's future—whether it should be a Malay nation or a Malaysian nation. For that, she earned the wrath of Perkasa; the government suggested her remark was "seditious."

Malaysia's government might find it politically expedient to stir the racial and religious pot, but its opportunism comes with an economic price tag. Its citizens will continue to vote with their feet and take their money and talents with them. And foreign investors, concerned about racial instability and the absence of meaningful economic reform, will continue to look elsewhere to do business.

Mr. Malott was the U.S. Ambassador to Malaysia, 1995-1998. -ASWJ
The Price of Malaysia's Racism - Slower growth and a drain of talented citizens are only the beginning
Posted: 08 Feb 2011 04:17 AM PST
By JOHN R. MALOTTMalaysia's national tourism agency promotes the country as "a bubbling, bustling melting pot of races and religions where Malays, Indians, Chinese and many other ethnic groups live together in peace and harmony." Malaysian Prime Minister Najib Tun Razak echoed this view when he announced his government's theme, One Malaysia. "What makes Malaysia unique," Mr. Najib said, "is the
Waspada: Virus Komputer Yang Membawa Rakannya Bersama
Posted: 08 Feb 2011 04:49 AM PST
V
irus komputer yang satu ini amat unik. Tidak hanya mengganggu komputer mangsanya, virus tersebut juga punya senjata pemusnah yang lebih berbahaya. Jika komputer seseorang disambungkan ke internet, virus tersebut bakal memuat-turun virus lain.
Hebatnya, nama dan jenis virus yang di-download berbeza-beza untuk setiap komputer target baik dari nama maupun ukurannya. Hal inilah yang menyebabkan banyak program antivirus sekalipun sulit untuk melakukan deteksi dan pembersihan. Jika fail tersebut berhasil di download, maka secara automatik akan di aktifkan di komputer dan melakukan serangkaian kod jahat yang sudah ditanam di dalam tubuhnya.
Secara umum virus golongan trojan/backdoor ini cukup merepotkan. Ia akan selalu melakukan koneksi ke internet untuk memanggil alamat website yang sudah ditentukan yang akan ditampilkan secara terus menerus sehingga mengakibatkan komputer menjadi lambat. Pada saat diakses virus ini akan menginjeksi file yang mempunyai ekstensi EXE, DLL, dan HTM/HTML baik berupa file program maupun file system Windows sehingga diperlukan langkah pembersihan khusus.

Ciri dan gejala

Antivirus mendeteksi virus ini sebagai Win32.Siggen.8 sedangkan untuk file-file lain dikenali sebagai Trojan.Packed.21232, Trojan.Hotrend.34 atau Trojan.Starter.1602 sehingga disebut W32/Ramnit (Win32.Siggen.8). Berikut beberapa ciri dan gejala jika komputer terinfeksi virus W32/Ramnit (Win32.Siggen.8)

1. Akan menampilkan aplikasi Internet Explorer yang berisi penawaran atau iklan pelaburan, game dan program-program promosi (terkadang menampilkan iklan porno) dalam jumlah yang banyak secara terus menerus selama komputer terkoneksi internet sehingga menghabiskan banyak bandwidth untuk iklan yang ditampilkan dan mengakibatkan akses internet menjadi lambat.

2. Icon Removable media (USB Flash) berubah menjadi icon Folder.

3. User tidak dapat mengakses USB Flash dengan menampilkan pesan "Access is denied"

4. Muncul pesan "Compressed (zipped) Folders" pada saat mengakses Flash disk

5. Muncul banyak fail dengan nama fail "Copy of Shortcut to (1).lnk" s/d "Copy of Shortcut to (4).lnk" di USB Flash.

6. Salah satu hal yang unik dan membuat virus ini sangat mudah aktif dan sulit dibasmi adalah setiap kali pengguna melakukan klik kanan, selain menampilkan menu klik kanan, secara tidak langsung pengguna komputer juga menjalankan virus ini.

Untuk menyebarkan dirinya, ia akan menggunakan USB Flash dengan memanfaatkan ciri autorun Windows.

Cara membersihkan

Seperti yang sudah dijelaskan bahwa virus ini akan menginjeksi fail yang mempunyai ekstensi EXE, DLL dan HTM/HTML baik file program maupun file system Windows. Oleh kerana itu sebaiknya pembersihan dilakukan pada mode DOS.

Untuk mempermudah pembersihan silahkan gunakan Windows Mini PE Live CD (silakan search di Internet). Kemudian download tools Dr.Web CureIt! dan sebaiknya dilakukan di komputer yang tidak terinfeksi virus. Agar tools Dr.Web CureIt! tidak terinfeksi, sebaiknya di ZIP dan di-password.

1. Agar pembersihan dapat dilakukan optimal, sebaiknya scan semua HDD termasuk USB Flash maupun HDD eksternal, hal ini disebabkan virus ini akan memasukkan beberapa fail di USB Flash atau HDD eksternal.

2. Sebelum melakukan pembersihan sebaiknya sekat fail duplikat virus dengan menggunakan ciri "Software Restriction Policies". Ciri ini hanya ada pada sistem operasi Windows XP Pro, Vista, 7, Server 2003 dan Server 2008 dengan cara sebagai berikut:

· Klik menu [Start]

· Klik [Run]

· Pada dialog box RUN, ketik SECPOL.MSC kemudian klik tombol [OK]

· Setelah muncul layar "Local Security Policy", klik kanan menu "Software Restriction Policies" dan klik "Create New Policies" atau "New Software Restriction Policies" jika menggunakan Windows Vista/7

· Kemudian klik kanan pada menu "Additional Rules", kemudian pilih "New Hash Rule..."

· Kemudian akan muncul layar "New Hash Rule". Pada kolom "File Hash", klik tombol [Browse] dan tentukan salah satu file duplikasi virus yang mempunyai icon "Folder" dengan ukuran 105 KB (contoh C:-Windows-Explorermgr.exe) kemudian klik tombol [Open]. Pada kolum "Security Level", pilih [Disallowed]. Kemudian klik tombol [OK]

3. Hubungkan USB Flash dan HDD eksternal ke komputer.

4. Gunakan Dr Web Live CD untuk membasmi virus ini dengan sempurna. Silakan download software tersebut di alamat http://www.freedrweb.com/livecd/?lng=en

Anda disarankan untuk selalu mendownload Dr Web Live CD yang baru setiap kali ingin menggunakan untuk membersihkan dan membasmi virus. Jika anda menggunakan DR Web Live CD yang lama, maka definisi virus yang terkandung di dalam CD tersebut akan mengikuti saat terakhir anda download Dr Web Live CD tersebut.

Alternatif lain adalah anda menggunakan software antivirus Dr Web berbayar yang didistribusikan oleh virusICU http://www.virusICU.com.

a. Setelah software Dr.Web LiveCD berhasil di download, burn kedalam CD/DVD
b. Hubungkan USB Flash dan HDD eksternal ke komputer
c. Booting komputer melalui CD/DVD ROM
d. Kemudian akan muncul layar "Welcome to Dr.Web LiveCD"
e. Pilih "Dr.Web LiveCD (Default)" kemudian tekan tombol "Enter" pada keyboard
f. Tunggu beberapa saat sampai muncul interface Dr.Web LiveCD yang akan menampilkan aplikasi "Dr.Web Scanner" secara automatik. Dr.Web Scanner ini berfungsi untuk melakukan pemeriksaan terhadap komputer anda dari kemungkinan adanya virus.
g. Untuk Scan HDD, pada layar "Dr.Web Scanner" pilih lokasi Drive yang akan di periksa dan pastikan anda check list opsi "Scan subdirectories" agar Dr.Web dapat melakukan pemeriksaan terhadap direktori dan subdirektori agar pembersihan lebih optimal.
Jika layar Dr.Web Scanner tidak muncul klik ganda icon "Dr.Web Scanner" yang terdapat pada Desktop.
h. Kemudian klik tombol [Start] untuk memulai proses pemeriksaan (scan)
i. Tunggu beberapa saat sampai proses scan selesai dilakukan. Jika ditemukan adanya virus, Dr.Web akan memaklumkan file yang terinfeksi dan jenis virus yang menginfeksi pada kolom informasi virus yang tersedia.
j. Klik tombol [Select All] untuk memilih semua objek/file yang akan di bersihkan atau Anda dapat menentukan file mana saja yang akan Anda bersihkan dengan check list pada pilihan yang tersedia
k. kemudian klik tombol [Cure] untuk membersihkan file yang telah terinfeksi virus
l. Tunggu sampai proses pembersihan selesai dilakukan
m. Scan ulang komputer untuk memastikan komputer bersih dari virus
n. Restart komputer.


Singapore MRCOG P.1 Exam. on 02.09.91.
Posted: 08 Feb 2011 03:59 AM PST
Segalanya Diserahkan Kerana Cintanya Kepada Pemuda Bangla Itu
Posted: 08 Feb 2011 03:35 AM PST
S
ingapura -
CINTA memang buta - tidak kenal bangsa, perbezaan umur dan adat istiadat.
Cinta juga menyebabkan Cik Salbiah (bukan nama sebenar) rela berkorban apa saja termasuk dengan penuh rela menyerahkan satu-satunya 'berlian' yang dimilikinya kepada Kamal, seorang pemegang permit kerja asal Bangladesh.
Tetapi, cinta yang tidak bertepi itu menyebabkan Cik Salbiah, 56 tahun, akhirnya meraba-raba apabila kekasihnya, 25 tahun, atau separuh lebih muda daripadanya, dihantar pulang ke negara asal.
Kamal dihantar pulang kerana melanggar peraturan imigresen - tinggal lebih lama daripada tempoh yang dibenarkan.

Ibarat layang-layang putus tali, Cik Salbiah kadang-kadang menangis tidak berlagu kerana masih mengharapkan kekasihnya itu akan kembali ke sini dan mendirikan mahligai bahagia.

Telah dua kali Cik Salbiah merayu kepada pihak berkuasa agar Kamal dibenarkan kembali bekerja ke sini dengan beliau sendiri sanggup menjadi penaja (sponsor) tetapi rayuannya itu ditolak.

Beliau membuat rayuan setelah mendapatkan nasihat Encik Jamaludin Mohd Ibrahim, pemilik firma khidmat mengisi borang, J.M.I On-Line Save Form Writer.

'Saya amat sayangkannya kerana dialah yang telah mengambil 'berlian' saya itu ketika kami terlanjur. Memang saya menyesal kerana memberi segala-galanya kepadanya.

'Saya berdoa sekiranya memang Kamal ditakdirkan menjadi suami saya, saya reda dan berharap dia akan kembali ke Singapura dan mengambil saya sebagai isterinya satu hari nanti,' kata Cik Salbiah yang pernah hampir 30 tahun bekerja dalam sektor pengeluaran.

Ditemui di pejabatnya, yang menempel di sebuah kedai gambar di Blok 14 Beach Road, Encik Jamaludin menyatakan bahawa Cik Salbiah mungkin menjadi mangsa pekerja Bangladesh yang cuba berpaut di hati wanita yang sunyi dan rapuh.

Encik Jamaludin menasihatkan Cik Salbiah supaya melupakan Kamal yang sukar kembali ke sini kerana rekod kesalahan imigresennya.

Beliau pernah mengendalikan beberapa kes seumpama itu sebelum ini.

Menyingkap hubungannya dengan jejaka Bangladesh itu, Cik Salbiah menyatakan Kamal mengetuk hatinya apabila kali pertama mereka bertemu pada 2009.

Namun, perhubungannya diketahui pihak keluarga yang tidak sama sekali merestui cinta mereka berdua.

Selain meminggirkannya, Cik Salbiah juga mendakwa anggota keluarganya telah mengambil puluhan ribu dolar daripada simpanannya mungkin untuk mengelak daripada 'dicukur' kekasihnya itu.

'Saya hidup seorang diri dan ketika itu Kamal mengisi kekosongan hati saya. Mulanya saya panggil dia anak dan dia panggil saya mak cik. Tetapi, lama-kelamaan timbul perasaan sayang.

'Macam mana tak gitu kerana dialah yang membasuh dan melipat pakaian saya. Dia juga menyiapkan sarapan dan makanan setiap hari.

'Perasaan sayang itu kemudian membawa kami tidur bersama. Kami dah hidup macam suami isteri sehinggalah Kamal sendiri menyerah diri kerana sedar kesalahannya itu,' tambah Cik Salbiah.

Menurutnya lagi, selepas Kamal pulang ke Bangladesh tahun lalu, mereka bukan saja saling berhubungan melalui telefon, malah beliau pernah beberapa kali menghantar wang kepada kekasihnya itu.

'Satu kali $500 dan kali kedua lebih $3,000 kerana dia kata bapanya meninggal dunia... itu yang saya ingat,' tambah Cik Salbiah sambil menyatakan beliau semakin sangsi akan kejujuran Kamal untuk memperisterikannya kerana jejaka itu enggan memberi alamatnya di Bangladesh.

Selepas diberitahu peraturan ketat mengenai perkahwinan pemegang permit kerja dengan rakyat Singapura, Cik Salbiah termangu-mangu hampa dengan hanya menyatakan 'tak apalah!'

Baginya, cinta seberang dengan Kamal itu bak ditelan pahit dibuang sayang. -BHS


Amah Dakwa Ditumbuk Isteri Majikan, Tidak Dibayar Gaji
Posted: 08 Feb 2011 03:23 AM PST
K
uala Nerus - Seorang pembantu rumah Indonesia mendakwa didera isteri majikannya di Kampung Seberang Takir menyebabkan cedera serius di bahagian muka, mata dan anggota badannya.
Pembantu rumah malang itu juga seorang ibu tunggal dari Tanjung Balai, Indonesia, 30, mendakwa dia sering dipukul, disebat dan ditumbuk isteri majikannya, 23, seorang pemilik butik sejak bekerja Julai tahun lalu dan berterusan hingga kini walaupun kesalahan kecil.
Dia turut mendakwa, sepanjang tempoh bekerja di rumah majikannya itu, dia tidak dibayar gaji seperti dijanjikan majikannya iaitu RM300 sebulan.

Difahamkan ini kali pertama pembantu rumah Indonesia itu datang ke negara ini mencuba nasib mencari rezeki untuk menyara anak tunggalnya yang ditinggalkan bersama keluarganya di kampung selepas kematian suami.

Selain penderaan secara fizikal, dia mendakwa majikannya juga tidak membenar dia menghubungi keluarga di Indonesia menyebabkan keluarganya tidak menerima khabar daripadanya.

Dia juga mendakwa, majikannya bersikap tidak berperikemanusiaan kerana hanya membenarkan dia mengambil masa kira-kira 10 minit saja untuk makan, lima minit menunaikan solat dan 20 minit untuk mandi.

Majikannya dikatakan menetapkan masa bekerja iaitu seawal jam 4.30 pagi hingga 12 tengah malam.

Kerana tidak tahan penderaan itu, amah itu nekad melarikan diri dan membuat laporan di Balai Polis Gong Badak, kira-kira jam 5.56 petang kelmarin.

Isteri majikan itu difahamkan kini ditahan reman tiga hari bermula semalam. -SH

Ulasan GB

Kita berharap perkara ini disiasat segera kerana bukan sahaja ia tidak berperi kemanusiaan tetapi mencemar dan memalukan imej negara. Ya tak ya, kes Robengah apa cerita? Bukankah Migrant Care sudah menyatakan persediaannya mempertahankan laporannya bahawa Robengah telah dirogol?


Posted: 08 Feb 2011 02:14 AM PST
This Chinese New Year is the fifth I celebrated with Wuan's family in Ipoh. Something is different this year. I was embraced by a sense of belonging, a sense of familiarity, a sense of festivity that I have not experienced in a long time, not since my mother's death in 2003.
In the subsequent years after her passing, I had consciously chosen not to partake in the celebrations. I was simply too disraught to even think of making merry. Festivals were mostly spent in quiet reflections of the sacrifices she made to ensure that I was never in need.
Although the memories of her is still as fresh today as it was seven years ago, I realised that the grieving has to end somewhere for the living to begin. The advent of the new spring is as good a time as can be to start afresh. That was what I did and intend to do from now on.
Flavourful salmon yee sang from New She Lai Ton Restaurant.
Photo by Wuan.
We spent four days in Ipoh, taking along Fei Por and Cheeky with us for their vaccinations and annual check-up at the Ipoh Garden Animal Clinic. As for us, it was feasting, feasting and more feastings. Needless to say, the Chinese New Year season is the most difficult time for me to keep to my low-protein diet.
Hung siew chu sau with fatt choy (Red cooked pig trotter with black moss).
Photo by Wuan.
Of all the restaurants we ate at, we liked the food most at the New She Lai Ton Restaurant. We had one half portion of salmon yee sang and three simple dishes as there were only Wuan's parents and us for that meal. The yee sang came in a very generous serving. We had to confirm with the waitress to be sure it was indeed for us. Of all the yee sang I have eaten this year, this is the best.
Steamed fish with tau kan.
Photo by Wuan.
The hung siew pig trotter with black moss was well marinated and tender. I actually had to stop myself from eating too much. Next up was the steamed fish fillet with tau kan (bean curd sheets). It was done just right despite the restaurant being almost full. The stir-fried lai pak with garlic looked deceivingly plain but was tasty.
Stir fried lai pak.
Photo by Wuan.
The food was so good that my mother-in-law is already planning the next reunion dinner and new year lunch at this restaurant. Wuan and I certainly do not have any objection. We all left the restaurant with our appetites fully satiated. Most importantly, the restaurant is accessible from the car park. We usually have a hard time selecting a restaurant that I could get into.
The joy of celebrating the Chinese New Year, the rekindling of family ties and the sitting down for a good meal together have all stirred up that warm and fuzzy feeling in me. Finally, after so many years, I have again found the reason to be happy during these auspicious occasions.
Related posts:
CORRUPT POLITICIANS – A DESERVING TREAT
Posted: 08 Feb 2011 01:35 AM PST
Today, February 8, 2011 is a bad day for two politicians who face corruption charges; a preoccupation that is getting too rampant among our Malay politicians. The politicians named are Pandan UMNO Chief Abdul Ghani Ismail and former Selangor state executive councillor Mohd Shariff Jajang; the former being charged for accepting bribes while being a tender committee member of MPAJ, and the latter on a corruption charge over a land application in Sepang some years ago.
This may just be the tip of the ice berg as talks of corruption among politicians are so often heard. They say that the higher one rises in politics; the larger would be the largesse, and the Khir Toyo and Ling Leong Sik corruption charges are just two examples to quote. I do not wish to mention the allegation of massive corruption labeled at the Sarawak Chief Minister as there is yet to be a case against him. But evidences seem aplenty, and the MACC appears to be in slumber.
While writing this article, I received and SMS directing me view Malaysian Insider reporting the case of a 'former head of the Philippine defence forces facing allegations of graft died in an apparent suicide'. General Angelo Reyes, 65 was to appear before a House of Representatives inquiry on corruption in the military today, February 8, 2011. I think General Angelo Reyes is known to some in the Malaysian Armed Forces.
I then receive another SMS asking me whether we will see such a thing happening to some of our Malaysian Armed Forces Generals who are deemed to be involved in corruption. My answer is yes, if he is a Malay and denounce his Muslim faith. But if he chooses to remain true to his Muslim faith, then he will have to wait till he dies a natural death and to be judged in the hereafter.
I am glad that talks of corruption among the Armed Forces personals, and in particular the army has subdued somewhat. There is no longer the 'unsavory talks' that was so often heard in the past, and I trust the new army leadership has reign upon those who were believed to be involved in corrupt practices.
CRUSADE AGAINST CORRUPTION
Terkejut Jumpa 3 Kepala Lembu Disembelih Pencuri
Posted: 08 Feb 2011 01:59 AM PST
K
uantan: Seorang penternak lembu di Kampung Semangat di sini terkejut apabila menemui tiga kepala lembu miliknya yang dipercayai disembelih pencuri sebelum daging ternakan itu dilarikan awal pagi Sabtu lalu.
Gambar fail
Encik Nazri Awang Ahmad, 36 tahun, berkata kejadian itu disedari adiknya, Encik Mohd Safee, 29 tahun, yang menemui satu kepala dan perut lembu dalam kandang ketika hendak menoreh getah pada 7 pagi.
'Beliau memaklumkan kejadian itu kepada saya dan kami terus melakukan pemeriksaan sebelum menemui dua lagi kepala dan perut lembu di kawasan berhampiran penemuan pertama.

'Saya percaya ia dilakukan lebih daripada lima orang dan lembu ditembak pelali terlebih dulu sebelum disembelih dan dilapah,' katanya ketika ditemui di sini kelmarin.

Encik Nazri berkata kumpulan pencuri terbabit juga dipercayai memanjat pintu pagar dan memunggah daging lembu yang sudah dilapah melalui bawah pintu pagar itu sebelum diisi ke dalam kenderaan mereka kerana pintu pagar tersebut masih berkunci dan tidak dipecahkan.

'Lebih mengejutkan, pencuri tersebut sanggup memikul daging berkenaan sejauh 500 meter iaitu jarak dari lokasi lembu dilapah ke pintu pagar utama sebelum melarikan diri,' katanya.

Sementara itu, Pengerusi Jawatankuasa Kemajuan dan Keselamatan Kampung (JKKK) tersebut, Encik Mohd Alim Daud, berkata kejadian itu adalah yang keempat berlaku sejak tahun lalu.

'Dalam kejadian terakhir sebelum ini, enam ekor lembu milik seorang penternak di kampung ini ditembak kumpulan pencuri. Namun, mereka hanya sempat melapah dua daripadanya dan tiga ekor lagi hanya cedera.

'Kami merancang untuk membina pagar di sempadan Kampung Hijrah yang hanya akan dibuka dari 7 pagi hingga 7 malam bagi mengelak orang luar keluar masuk,' katanya - BH


OBAMA MOTHER-IN-LAW TO JOIN FAMILY IN WHITE HOUSE
Posted: 25 Jan 2009 11:11 PM PST
President-elect Barack Obama's mother-in-law, Marian Robinson, is moving into the White House at least temporarily to join Michelle Obama and the two children, transition officials said Friday. That's good news not just for late-night comics, but for 10-year-old Malia and 7-year-old Sasha. During the campaign, Robinson retired from her job as a bank executive secretary to help care for her granddaughters.
"Mrs. Robinson will be coming with the family to help the girls get acclimated, and she will determine in the coming months whether or not she wants to stay in D.C. permanently," said Katie McCormick Lelyveld, spokeswoman for Michelle Obama.
Michelle Obama also made another hotly awaited decision: She's keeping the White House chef. Cristeta Comerford took the job in 2005 and is the first woman and first minority to serve as executive chef.
"Cristeta Comerford brings such incredible talent to the White House operation and came very highly regarded from the Bush family," Michelle
Obama said in a statement released by the transition team. "Also the mom of a young daughter, I appreciate our shared perspective on the importance of healthy eating and healthy families."
Plenty of in-laws have taken up residence in the White House before, not to mention cousins, grandchildren and other relatives.
"Throughout history there have been many extended first families in office," said Robert Watson, author of "Life in the White House."
Ulysses S. Grant's father-in-law, Richard Dent, stayed for several years. Harry S. Truman's mother-in-law, Madge Gates Wallace, lived there, too, and was critical of her son-in-law, said Maria Downs of the White House Historical Association. Mamie Eisenhower's mother was a little more complacent: So much so that she generally stayed in her room and slept until noon, Downs said.
By all accounts, Obama has a good relationship with his mother-in-law. She had put off retirement for years, but finally retired last summer to take care of the granddaughters while their parents campaigned.
"She didn't want anyone else taking care of the kids but her," McCormick Lelyveld said. "She wanted to be the one there."
Barack Obama has called her one of the unsung heroes of his campaign, and spoke of holding her hand on election night. But when asked by "60 Minutes" if Robinson would move in, he quipped: "Well, I don't tell my mother-in-law what to do. But I'm not stupid. That's why I got elected president, man."
2.
OBAMA SELECTS NEW SPY BOSS FOR US
WASHINGTON -
President-elect Barack Obama has introduced his choices for CIA chief - Leon Panetta - and national intelligence director
-
Obama des
cribed them as men of "unquestioned
integrity" and "broad experience" who are "uniquely qualified" for the posts. He said they will help the
nation s
tay ahead of emerging threats.
The introduction of Panetta and Blair comes four days after their names were leaked to reporters. There was surprise in Washington over the choice of Panetta for the CIA post. The former
White House
chief of staff has no direct intelligence experience.

Blair is a former head of U.S. Pacific Command who was credited with fighting terrorism in southeast Asia after the Sept. 11, 2001, attacks.
This posting includes an audio/video/photo media file: Download Now