---
Indonesia jails rocker Ariel for sex tape
Posted: 31 Jan 2011 12:00 AM PST
An Indonesian court has sentenced pop star Nazril Irham, better known as Ariel, to three-and-a-half years in prison after sex tapes of him with two tv celebrities appeared online.
The 29-year-old frontman of popular rock band Peterpan was found guilty for "giving an opportunity for others to spread, produce and prepare a pornographic video."
The two videos, which were made public in June 2010, showed Ariel having sex on separate occasions with female television celebrities Luna Maya (pic) and Cut Tari, who is married to another man. Ariel has always denied distributing them, claiming that they had been stolen and uploaded without permission.
Unfortunately for him, making the clips is bad enough under the controversial anti-pornography law which came into effect in 2008.
Indonesia jails rocker Ariel for sex tape from YeinJee's Asian Blog
forum on the freedom of information act
Posted: 12 Feb 2011 09:13 AM PST
Topic: Step into Freedom of Information Act Forum Date: Sunday 13 February 2011 3pm-5pm Caring Society Complex, Jalan Utama, Penang Language: English
Speakers:
Mr. Jagdeep Singh (Chair of Select Committee of FOI Enactment, Penang)
Ms. Sonia Randhawa (Director of Centre of Independent Journalism)
Mr. Himanshu Bhatt (Chief of Northern Region Bureau, The Sun Daily)
Ms. Rowena Yam (Chief of political training bureau, Penang GERAKAN)
Jointly organised by: Coalition for Good Governance Penang (CGGP) Sembang-sembang Forum SUARAM Penang
Highway and bridge toll fees keep increasing every year? Why?
Why are residents not told when telecommunication towers are built in their neighborhood?
The Official Secrets Act has given authority to all ministers and their officers to classify any information as confidential at their discretion, whims and fancies. Disclosure or possession of the confidential documents is considered as illegal. Other examples like lopsided concessions given to operators of PLUS Highways, the Penang Bridge only comes to light 20 years after the agreements have been signed.
Do you want to continue to be deceived and be kept in the dark? If you say NO, it's time for you to find out what is the Freedom of Information Act. Welcome to the public forum above.  See you all tomorrow!
Anti-mega tower Facebook group grows beyond buildings
Posted: 11 Feb 2011 04:05 PM PST
Bible knowledge can now be taught to Christian students in schools: Dompok
Posted: 11 Feb 2011 05:01 PM PST
Mahathir: Malays in dilemma over defence of own race
Posted: 12 Feb 2011 02:34 AM PST
If PM again, Dr M would prioritise racial equality
Posted: 12 Feb 2011 06:39 AM PST
Posted: 12 Feb 2011 08:23 AM PST
Korean diva Lee Hyori poses for Top Girl's [Kr] 2011 Spring/Summer collection…
There's more, read the full post »
Lee Hyori Top Girl 2011 SS from YeinJee's Asian Blog
ADUN Kerdau Meninggal Dunia - Pilihanraya Ke 16
Posted: 12 Feb 2011 09:16 AM PST
A
dun BN Kerdau meninggal dunia, pilihan raya kecil ke-16
KUALA LUMPUR, 12 Feb — Ahli Dewan Undangan Negeri (Adun) BN kerusi Kerdau Datuk Zaharuddin Abu Kassim, 63, meninggal dunia di rumahnya di pekan Kerdau, Pahang petang tadi.
Kenalan rapat Allahyarham memberitahu The Malaysian Insider bahawa wakil rakyat itu meninggal dunia selepas terjatuh di rumahnya kira-kira 6.30 petang tadi.
"Beliau dikatakan terjatuh di rumahnya dan disahkan doktor meninggal dunia di rumah kerana terjatuh," kata kenalan rapat beliau.

Perkembangan ini membawa kepada pilihan raya kecil yang ke-16 sejak Mac 2008. Pilihan raya kecil ke-15 iaitu di DUN Merlimau akan berlangsung awal bulan depan.

Pada pilihan raya umum 2008, Zaharuddin menewaskan calon PAS Hassanuddin Salim dengan kelebihan 1,615 undi.

Dalam pada itu, Ahli Parlimen Kuala Krau Datuk Ismail Mohd Said mengesahkan yang Allahyarham Zaharuddin (gambar) terjatuh di bilik air di rumahnya.

"Pukul 7.05 petang ambulans sampai dan dibawa ke Hospital Temerloh dan pukul 8 malam, doktor sahkan Adun sudah pun meninggal di rumahnya," kata beliau yang juga ketua Umno Kuala Krau.

Ismail berkata jenazah akan dikebumikan selepas waktu Zohor esok di Tanah Perkuburan Paya Taram, Kerdau.

Laporan Bernama memetik Timbalan Ketua Polis Daerah Temerloh Supt Zundin Mahmood juga mengesahkan Zaharuddin meninggal dunia.

Allahyarham pernah menjadi perhatian tahun lalu kerana dirawat selepas koma di Institut Jantung Negara (IJN) di sini.

Zundin berkata pihak Hospital Sultan Ahmad Shah Temerloh mengesahkan Zaharuddin meninggal dunia ketika dalam perjalanan ke hospital berkenaan pada pukul 6.30 petang.

Zaharuddin sebelum ini pernah dua kali dimasukkan ke hospital berkenaan kerana mengalami komplikasi buah pinggang dan jantung serta tekanan darah tidak stabil pada Mei dan November tahun lepas.

"Masih belum dapat dipastikan sama ada Datuk Zaharuddin mengalami serangan jantung ketika terjatuh di dalam bilik air," katanya kepada Bernama. -TMI

Ulasan GB

Dengan pemergian Allahyarham Ahli Dewan Undangan Negeri (Adun) BN kerusi Kerdau Datuk Zaharuddin Abu Kassim bererti negara akan menghadapi satu lagi pilihanraya kecil - menjadikan ia pilihanraya kecil yang ke 16, sejak 8 Mac 2008 menyamai jumlah pilihan raya kecil kecil yang berlangsung antara tahun 1987 dan 1990.

Pun begitu negara pernah berhadapan dengan 17 pilihan raya kecil – jumlah tertinggi sejak awal 1980-an – yang diadakan sepanjang tempoh selepas pilihan raya umum 1995 dan sebelum pilihan raya umum 1999.

Daripada 17 pilihan raya kecil itu, tiga adalah pilihan raya kecil negeri Sarawak yang lazimnya mengadakan pilihan raya negeri secara berasingan.

Adalah jelas kerusi DUN Kerdau akan diadakan pilihan raya kecil sebab ia kosong kerana kematian penyandangnya dan SPR akan mengambil tindakan susulan selepas menerima notis daripada spekaer.

Kekosongan kerusi DUN Kerdau perlu diisi sebab kekosongan wujud sebelum lengkapnya tempoh mandat tiga tahun Parlimen dan DUN. Pilihan raya kecil tidak perlu diadakan jika kekosongan wujud ketika tinggal dua tahun lagi mandat semasa berakhir.



Posted: 12 Feb 2011 08:01 AM PST
My wife was asking me whether I saw anything interesting at yesterday's George Town Chinese New Year heritage celebration. I told her plenty! And then I showed her this picture of a car being towed away by the Penang Island Municipal Council. Much earlier, there was a public announcement to ask car owners to remove their vehicles from the area. Whoever drove the car either did not hear the announcement or paid no heed to it. So there it went, being towed backwards from the celebration zone with its alarm blaring. Sure people buy
ang kong jee
, one!
And then as I was watching a puppet show in Armenian Street, the lights suddenly went off. Seconds later, a commotion not more than 30 feet away. Some electrical lines had short-circuited and caught fire. I think that was the end of the puppet show and the nearby activities that depended on the same power supply. They might as well pack up and go home. Suddenly, I felt so sorry for them.
Anyway,my photos on the celebration are already uploaded to facebook
here
.
ca-pub-5430283382112812
Not Sleeping Enough Can Give You A Stroke Or Heart Attack
Posted: 12 Feb 2011 08:00 AM PST
BBC ONLINE: 8 February 2011 Last updated at 17:19 GMT
Warwick scientists say lack of sleep 'bad for health'The risk of developing heart disease can increase by as much as 48% if a person does not get enough sleep, University of Warwick scientists say.

A long period of sleep shortage increases the risk of heart attacks and strokes, according to scientists.
They found most people need
Posted: 12 Feb 2011 07:38 AM PST
The first day of school our professor introduced himself and challenged us to get to know someone we didn't already know. I stood up to look around when a gentle hand touched my shoulder.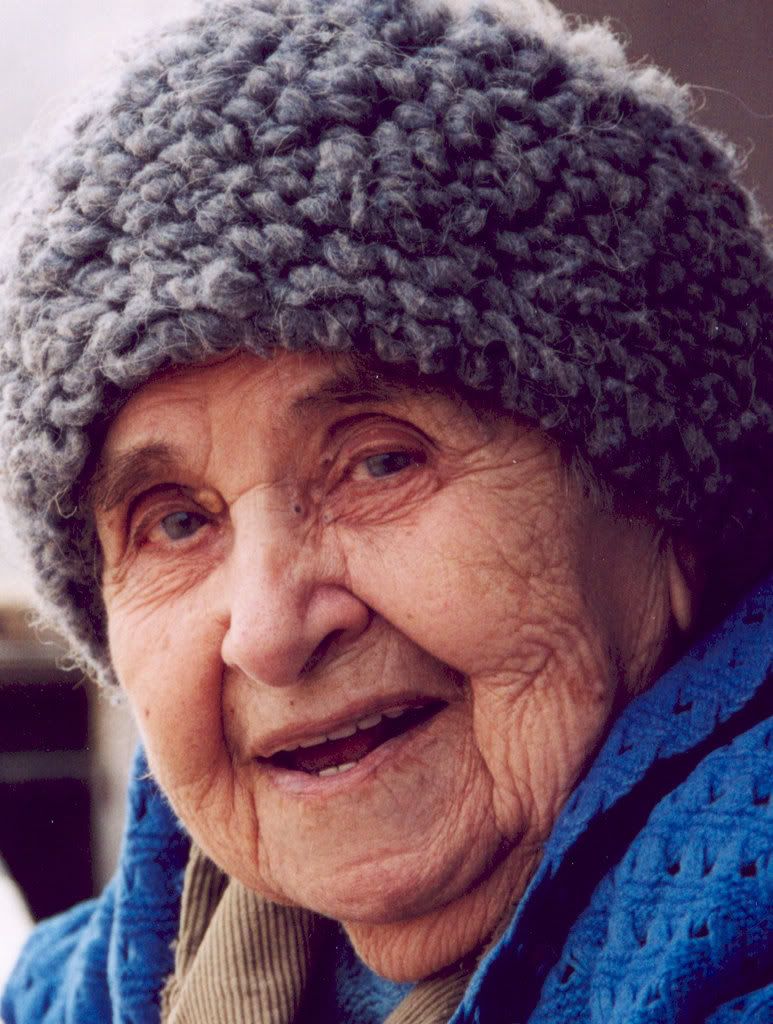 I turned around to find a wrinkled, little old lady beaming up at me with a smile that that lit up her entire being.
She said, "Hi, handsome. My name is Rose. I'm eighty-seven years old. Can I give you a hug?" I laughed and enthusiastically responded, "Of course you may!" and she gave me a giant squeeze.
"Why are you in college at such a young, innocent age?" I asked.
She jokingly replied, "I'm here to meet a rich husband, get married, have a couple of children, and then retire and travel."
"No seriously," I asked. I was curious what may have motivated her to be taking on this challenge at her age.
"I always dreamed of having a college education and now I'm getting one!" she told me.
After class we walked to the student union building and share a chocolate milkshake. We became instant friends. Every day for the next three months we would leave class together and talk nonstop. I was always mesmerized listening to this "time machine" as she shared her wisdom and experience with me.
Over the course of the year, Rose became a campus icon and she easily made friends wherever she went. She loved to dress up and she reveled in the attention bestowed upon her from the other students. She was living it up.
At the end of the semester we invited Rose to speak at our football banquet. I'll never forget what she taught us. She was introduced and stepped up to the podium. As she began to deliver her prepared speech, she dropped her three by five cards on the floor. Frustrated and a little embarrassed she leaned into the microphone and simply said, "I'm sorry I'm so jittery. I gave up beer for Lent and this whiskey is killing me! I'll never get my speech back in order so let me just tell you what I know."
As we laughed she cleared her throat and began: "We do not stop playing because we are old; we grow old because we stop playing. There are only four secrets to staying young, being happy, and achieving success. "You have to laugh and find humor every day. You've got to have a dream. When you lose your dreams, you die. We have so many people walking around who are dead and don't even know it!"
"There is a huge difference between growing older and growing up. If you are nineteen years old and lie in bed for one full year and don't do one productive thing, you will turn twenty years old. If I am eighty-seven years old and stay in bed for a year and never do anything I will turn eighty-eight. Anybody can grow older. That doesn't take any talent or ability. The idea is to grow up by always finding the opportunity in change."
"Have no regrets. The elderly usually don't have regrets for what we did, but rather for things we did not do. The only people who fear death are those with regrets."
She concluded her speech by courageously singing The Rose. She challenged each of us to study the lyrics and live them out in our daily lives. At the years end Rose finished the college degree she had begun all those years ago.
One week after graduation Rose died peacefully in her sleep.
Over two thousand college students attended her funeral in tribute to the wonderful woman who taught by example that it's never too late to be all you can possibly be.
Lessons:
1. You are never too old to learn.
2. Laugh and find humor everyday .
3. Don't let change overwhelm you, let change help you find opportunities you may have never seen!
-Author Unknown-
700,000 Kondom Dari Malaysia Hilang
Posted: 12 Feb 2011 07:57 AM PST
P
olis Malaysia sedang menyiasat kehilangan lebih dari 700,000 kondom ultra-tipis yang dikapalkan dari negara itu menuju Jepun, kata polis Malaysia, kompas.com melaporkan.
Sagami Rubber Industries, pembuat kondom utama Jepun, minggu lalu, menyatakan, kondom-kondom itu dimuatkan dalam satu peti kemas dari sebuah kilang di Malaysia utara. Namun saat peti kemas itu dibuka di Tokyo, di dalamnya kosong dan mendapati ratusan ribu kondom itu telah hilang. Perusahaan itu mengatakan, kunci-kuncinya telah diganti semasa ia tiba di Tokyo.
"Kami menangani hilangnya kondom itu dengan serius. Kami sedang menyiasat kes tersebut," kata seorang jurucakap polis Malaysia kepada AFP.

Sato Koji, pengurus kilang kondom Sagami di negari Perak, Malaysia, menyatakan, mereka telah melaporkan kes hilangnya kondom-kondom itu kepada pihak polis. "Kami tidak senang atas insiden tersebut. Ini kes pertama sejak kami memulakan pengeluaran di Malaysia tahun 1997," katanya kepada AFP.

Para pegawai di kilang Sagami menyebutkan, kondom-kondom itu, yang 14 peratus lebih tipis dari kondom-kondom yang beredar di pasaran, senilai total 1.5 juta dollar AS pada harga pasaran di Jepun.

Syarikat penghantar peti kemas menyatakan, barang kiriman dari Malaysia sering hilang dan banyak kess dilakukan orang dalam.

"Ada kunci, pemetrian, dan daftar yang disediakan pengirim barang dan perusahaan pengiriman untuk setiap bahagian perjalanan dari kilang hingga destinasi agar mudah mengetahui bila dan di mana barang dimanipulasi atau diubah," kata Presiden Persatuan Pengiriman Barang Melalui Udara Malyasia Walter Cullas.


The End of Mubarak or the End of the American Century?
Posted: 12 Feb 2011 07:17 AM PST
By: Farish Noor
And so President Muhammad Hosni Sayyid Mubarak has fallen, and with that millions, if not billions, of American dollars spent on Egypt – as one of the most important Arab states from the point of view of American geo-strategic calculations – has been lost as well.
And as President Obama continues to lecture the Arab world on democracy and the rule of law, it has been pointed out by others that at present the United States' army is engaged in six other countries, and continues to deal with governments and states whose own standards of human rights and democracy would not be acceptable in the USA. And yet, despite this, America continues to assume the role of a global teacher and standard-bearer to all. Hubris? Or necessary self-deception while standing on the edge of decline and fall?
I recall an incident more than two decades ago, when I was working for the first time as an intern at a think-tank that was presided over by the late Tun Hussein Onn. One day a foreign delegation had arrived to explain how and why there needed to be more American military bases across Southeast Asia. As the discussion grew more convoluted, one of the foreign delegates said: "Please don't be alarmed, its only a small American base". To which Tun Hussein Onn replied: "No, that is a contradiction in terms. The word 'small' doesn't exist in their vocabulary. There is no such thing as a 'small' American military base and there will never be one."
More than two decades later we are witnessing what may well mark the end of the American century, which began in the wake of World War Two with America stepping into the shoes of the former West European colonial powers in Asia, Africa and the Arab world, only to take on the lead during the Cold War and to eventually rise as the sole superpower in a unipolar world order after the fall of the Soviet Union.
It is a long and twisted history that has seen how the image and standing of America has changed, from the benefactor of the developing world and the defender of the rights of the fledgling postcolonial states, to its present negative image as military hegemon and supporter of autocrats, dictators and tyrants across the globe. Even more so than the former West European colonial powers, America's image and reputation has taken a battering as the hypocrisy and double-standards of successive American governments were laid bare.
Since the days of the Helsinki Accord in 1975, America's trump-card has been the issues of human rights and democracy, which were used as its instruments of soft power and diplomacy against the Soviet bloc. Yet many critics have pointed out that even then America was already supporting a stable of dictatorial regimes across Asia that were hardly models of democracy or human rights themselves: Across the ASEAN region, it was America that propped up the oppressive and ailing regimes of Bao Dai, Ferdinand Marcos and President Suharto. And while American leaders were berating the Soviets for their abuses of human rights, successive American leaders were turning a blind eye to the abuses that were taking place across the rest of the 'free world': from the killings during the state of martial law in the Philippines to the annexation of East Timor.
It is astounding, to say the least, that successive American governments never learned their lesson even after the fall of the American-backed Shah of Iran – dubbed the 'suitcase monarch' as he was always ready to flee his own kingdom at the drop of a hat.
America's support for Pakistan's Zia ul Haq was an instance of realpolitik and geo-strategic concerns overriding all else, as has been its support for the governments of the Arab world.
For three decades Egypt has lived under a state of emergency law, and America begins to talk about human rights and democracy just as its leader was packing his bags to leave? As President Obama now assumes the role as mentor and teacher to the democratisation process across the Arab world, have we forgotten the manifold instances of detainees and prisoners from Iraq and Afghanistan being surreptitiously transferred in the dead of night to some of the very same countries he is lecturing to now, to be tortured and forced to make confessions?
And as the developed states of the world welcome what they see as a 'peaceful transition' of power to the military in Egypt, have they forgotten the role that has been played by the state security apparatus in Egypt and other Arab countries, in the persecution of their own people?
Two important considerations come to mind now: Firstly, it has to be noted that the relatively uninterrupted transfer of natural resources from the Arab world to the developed industrialised countries has been secured through the propping up of the dictatorships that have been in power for so long. The last time any oil-rich country attempted to nationalise its oil production capabilities was the case of Iran during the time of Mossadeq, which only led to the overthrow of its government. It is almost a banal observation to note that international capital has no problem dealing with dictatorial regimes, and perhaps even prefers it that way: For the oil and gas resources of the Arab world were not being sold by democracies but rather by a handful of ruling corrupt families who exploited their own nations and looted their own people.
The fall of Mubarak, and the fear that this may lead to the fall of other Arab leaders, has already sent shivers down the spine of the world's corporate giants who rely on oil and gas to keep their respective economies going; and no doubt nothing will be spared to ensure that whoever takes control of Egypt after this will ensure the stability of the Arab world and the Washington consensus. And despite all the frothy rhetoric we have heard thus far, the record of the oil and gas industry has shown that it is more than happy to work with some of the most brutal dictators the world has ever seen, for the simple reason that it makes things easier.
Secondly, the relative weakening of American power and influence in the Arab world and Asia has opened up the way for the newly emerging Asian powers – notably China and India – to step into the vacuum and to play a bigger role there. And it ought to be noted that many Asian states – where democracy is weak, if not non-existent – are quite happy to deal with a China that is less inclined to lecture them about human rights and democracy too, as China's own human rights record is nothing to write home about.
For China, America and the industrialised states of Western Europe, securing an uninterrupted flow of oil and gas is crucial to the development of their economies, and their economic power. Any interruption would pose not merely a political problem, but an existential threat to their very existence. And for that reason, no price is too high to pay in order to guarantee that the oil and gas keep flowing – even if it means supporting the bloodthirstiest dictator with blood on his hands.
And so, with the prospect of rising oil and gas prices leading the way to another recession, and the scramble for hegemonic power and influence across Asia and the Arab world, we greet the revolution in Egypt and the second decade of the new century.
It will be an interesting century indeed.
But perhaps no longer America's.
End.
BN Perlu Belajar Dari Krisis Mesir - Timb Menteri
Posted: 12 Feb 2011 07:00 AM PST
B
N perlu ambil iktibar krisis Mesir, kata anggota MT Umno
KUALA LUMPUR, 12 Feb – Anggota Majlis Tertinggi Umno Datuk Saifuddin Abdullah mengingatkan Barisan Nasional (BN) akan berhadapan dengan nasib yang melanda Mesir dan Presiden Hosni Mubarak jika gagal membuat transformasi politik yang dimulakan pemimpin mereka Datuk Seri Najib Razak.
Sehubungan itu kata beliau,
pemimpin-pemimpin BN yang parti terasnya Umno perlu mengambil iktibar daripada pergolakan di Mesir yang semalam berakhir dengan Hosni tumbang ekoran kebangkitan rakyat selama 18 hari
.
"Kejatuhan Hosni Mubarak harus memberi iktibar kepada Barisan Nasional. Ini adalah contoh, kalau kita tidak berubah, kita akan rebah seperti yang selalu diingatkan oleh (perdana menteri dan pengerusi BN) Datuk Seri Najib.

"Justeru, saya menyeru semua ahli BN supaya bersungguh-sungguh dan bersegera dalam mendokong sepenuhnya transformasi politik yang telah dimulakan oleh Datuk Seri Najib," kata beliau dalam satu kenyataan dikeluarkan hari ini.

Beliau yang juga timbalan menteri pengajian tinggi berkata, sebagai warga dunia yang mencintai kebenaran, keadilan, keamanan sejagat, masyarakat baik serta mendokong demokrasi, "kita bersyukur dan mengucapkan setinggi-tinggi tahniah atas kejayaan gerakan prodemokrasi Mesir, yang dianggotai rakyat."

Dalam pada itu, Pengerusi Lajnah Antarabangsa Dewan Pemuda PAS Pusat Raja Ahmad Iskandar Raja Yaacob pula berkata, kemenangan rakyat Mesir semalam bukan hanya "kemenangan rakyat Mesir tetapi kemenangan umat Islam serantau."

"Hosni bukan sahaja bertindak zalim dan diktator kepada rakyatnya tetapi kepada ummat Islam sedunia apabila beliau bersekongkol dengan kerajaan zionis Isreal dalam membunuh umat Palestin yang tidak berdosa," kata beliau dalam kenyataan berasingan.

Kata beliau, kesungguhan Hosni untuk tidak membenarkan bekalan ubat-ubatan dan makanan melalui sempadan negaranya di Rafah bagi membantu rakyat Palestin di Gaza, yang ditadbir Hamas, jelas membelakangkan isi hati dan naluri umat Islam dunia amnya.

"Melalui persefahamannya yang intim dengan Israel dan Amerika Syarikat, Hosni Mubarak telah sanggup untuk menggadai prinsip dan akidah perjuangan Islamnya demi untuk menjaga hubungannya dengan kedua-dua negara ini," kata beliau.

Kata Raja Ahmad Iskandar, di negara sendiri selama hampir 30 tahun pemerintahan kuku besinya, beratus-ratus ulama dan ribuan rakyatnya telah dipenjara dan ada yang hilang tanpa dikesan kerana dituduh menentang kerajaan.

"Demokrasi disekat, kebebasan bersuara dibatas, media dikongkong dan ekonomi hanya dikawal serta dibahagikan di kalangan kroni.

"Kesabaran rakyat Mesir akhirnya telah memberi satu natijah yang luar biasa," kata beliau lagi.

Justeru kata Raja Ahmad Iskandar, pihaknya berharap pihak berkuasa tentera tidak menyalahgunakan kuasa mereka dalam mengadakan peralihan kuasa sekarang.

"Satu jawatankuasa sementara perlulah dibentuk di kalangan parti-parti politik di Mesir untuk segera mengadakan pilihan raya pemilihan presiden dan bukannya diuruskan oleh pihak tentera.

"OIC (Pertubuhan Persidangan Islam) umpamanya perlulah menghantar wakil bagi mamantau perjalanan peralihan ini daripada campur tangan asing terutamanya Israel dan Amerika Syarikat yang sangat khuatir dengan perkembangan terkini ini," kata beliau lagi.

Malah kata beliau, Dewan Pemuda PAS sendiri akan segera menghantar wakilnya ke Mesir bagi meninjau perkembangan terkini.


Waspada: Sedut Lemak Boleh Datangkan Risiko Kanser
Posted: 12 Feb 2011 06:30 AM PST
K
aedah menyedut lemak dari mana-mana bahagian tubuh sebelum dipindahkan ke payudara dianggap berbahaya kerana ia mendatangkan risiko kanser dan kesan negatifnya lebih tinggi berbanding kaedah pembedahan implan.
Pakar Bedah Plastik dan Rekonduktif, Hospital Ampang Puteri, Datuk Dr Abdul Jalil Jidon berkata, pembedahan membabitkan payudara memerlukan pemeriksaan teliti dan perlu dilakukan pakar.
"Pembedahan yang tidak dilakukan mengikut prosedur betul boleh menyebabkan kesan buruk sehingga mengancam nyawa pesakit.

"Biasanya wanita yang ghairah ingin membesarkan payudara enggan menjalani sesi rundingan dan nasihat dengan pakar kerana menganggap ia memakan masa serta proses rawatan yang lambat," katanya ketika dihubungi.

Katanya, kaedah pemindahan lemak bagi membesarkan payudara sudah lama wujud, namun tidak ramai doktor pakar mahu melakukannya kerana ia memerlukan pemeriksaan teliti.

"Memang ada kaedah menyedut mana-mana lemak pada bahagian badan untuk disuntik pada payudara supaya lebih besar, anjal dan menarik.

"Bagaimanapun, kaedah ini tidak digalakkan dalam rawatan pembedahan plastik kerana ia lebih mendatangkan risiko kanser dan kesan negatif yang lebih tinggi daripada kaedah pembedahan implan," katanya.

Selain itu, katanya, kaedah pemindahan lemak boleh menyebabkan kerosakan pada tisu payudara akibat disuntik dengan lemak, sekali gus mengundang kesan sampingan. -hm

Berita Terkait

Wanita Derita Kesakitan Akibat Kemaruk Nak Besarkan Buah Dada

I could feel proud if current Rector of University of Medicine 1, becomes the Minister or Deputy Minister of Health
Posted: 12 Feb 2011 05:54 AM PST
Although I am nobody but just a small time GP as a guest in an alien country, I could feel proud if current Rector of University of Medicine 1, Dr. Pe Thet Khin becomes the Minister or Deputy Minister of Health, because I had tied his lonegyi or sarong when he was in 7th Standard in 1968.
That was during the Interview for the Outstanding Student Competition. Because he was all the time in the St. Peter's High School, later privatized and changed name to No. 9 SHS (or BEHS), he always wear the trousers. During the Interview, he needs to wear the Burmese Dress. If not, he would be failed on the spot because the country was under General Ne Win's BSPP rule and had an anti-West or against former colonists.
He wore the Taikpon (Chinese style outer jacket) and pasoe (lonegyi or sarong) but not only could not wear properly but even tie it so that it would not fall off. He asked me to help tying it as his parents could not enter the waiting room.
Please read the following news from AFP_
NAYPYIDAW, Myanmar — Myanmar's new junta-backed government is packed with retired military officers who were approved by parliament as cabinet ministers on Friday, officials said.
"Four out of the 30 new ministers have no military background," a Myanmar official who did not want to be named told AFP.
Current Rector of University of Medicine 1, Dr. Pe Thet Khin was included in the list. Nothing is sure yet about his position.
Related Articles
Historic Inna Samudera Beach Hotel....
Posted: 12 Feb 2011 05:53 AM PST
Marlin fish steak for dinner anyone!? Lots of fish in this part of Sukabumi, Java.
The Indian Ocean beckons you every morning when you open your balcony door!
The first president of Indonesia Bung Sukarno commissioned the hotel to be built on the north most point of Pelabuhan Ratu, in the district of Sukabumi, off the south coast of Java Island.
Samudera Beach Hotel was a favourite place for Sukrno to spend his off days and many stories goes he liked this part of Java because the Sundanese women are known for their beauties!
Kemenangan Rakyat Mesir Bangkitkan Semangat Penduduk Yaman Dan Algeria
Posted: 12 Feb 2011 05:45 AM PST
A
den – Ketika rakyat Mesir di Kaherah bersuka cita merayakan perletakan jawatan Husni Mubarak dari kerusi presiden, rakyat Yaman kini menuntut adanya revolusi di negara mereka.
Di selatan kota pelabuhan Yaman, para penunjuk perasaan berbaris menyusuri daerah Mansoura sambil mengibarkan bendera Arab Selatan dan berseru, "Revolusi, revolusi untuk selatan."
Menurut para saksi, beberapa jam sebelumnya, pasukan polis menembak gas sewaktu demonstrasi di tempat yang sama. Ratusan orang lainnya melakukan aksi demontrasi yang sama di Aden, juga di beberapa kota lain di Yaman selatan.

"Setelah Husni Mubarak, berikutnya adalah Yaman," kata Zahra Saleh, aktivis pemisahan diri, yang menyaksikan situasi di Kaherah melalui televisyen di pejabatnya di Aden.

"Revolusi Yaman mesti lebih kuat," ujar Ali Jarallah, pemimpin gerakan pemisah selatan yang duduk bersebelahan dengan Saleh.

Gerakan pemisahan diri Yaman bukan menuntut adanya reformasi politik, mengakhiri korupsi, atau menuntut berundurnya Presiden Ali Abdullah Saleh, seperti yang dilakukan pembangkang politik di ibukota Sanaa. Mereka menuntut diakhirinya pendudukan Yaman utara dan pemulihan kemerdekaan Yaman selatan.

Meskipun kedua demonstrasi tersebut terinspirasi dari pemberontakan di Tunisia dan Mesir, perbezaan tujuan dari demontrasi Yaman tersebut mewakili bagaimana kelompok anti pemerintahan di seluruh negara Arab membentuk tenaga revolusioner untuk menjalankan agenda mereka masing-masing.

"Apa yang terjadi di Mesir memberikan secercah harapan bagi pergerakan di selatan," kata Tammam Bashraheel, sidang pengarang akhbar Al Ayyam yang telah dilarang beredar di Aden.

Pemimpin pergerakan selatan dan mantan Wakil Presiden Ali Salim Al Beidh mengatakan apa yang terjadi di Tunisia dan Mesir mecerminkan sejarah baru yang dapat disamakan dengan berakhirnya perang dingin.

Dari keterangan media yang diberikannya seperti dikutip The Christian Science Monitor, Sabtu (12/2/2011), ia menyamakan demonstrasi di Yaman selatan dengan Mesir, dimana pemuda memainkan peranan utama.



Pemimpin Algeria Resah Gelisah

Kejatuhan Presiden Mesir Hosni Mubarak telah menyebabkan Pemerintah Algeria menjadi resah gelisah. Maka, pada Sabtu (12/2/2011) Pemerintah Algeria menyiapkan ribuan polis keselamatan untuk mencegah aksi penunjuk perasaan kelompok prodemokrasi.

Sebelumnya pemerintah melarang aksi demonstrasi di ibu kota Algeria, Algiers. Namun, kelompok pembangkang dan sejumlah pegiat hak asasi manusia masih diam. "Kami sudah siap untuk melakukan aksi ini," kata jurucakap parti pembangkang, Aksi untuk Kebudayaan dan Demokrasi (RCD), Mohsen Belabes.

"Ini akan menjadi hari yang luar biasa bagi kehidupan berdemokrasi di Algeria," ucapnya.

Mereka mengatakan, aksi ini dilakukan untuk menuntut keadaan kehidupan yang lebih baik dan kebebasan yang jauh lebih besar bagi masyarakat di negara tesebut.

Sebelumnya pada Jumaat (11/2/2011), sebagaimana warta AP dan AFP, polis tempatan juga mencegah rancangan sekelompok warga yang akan bertindak di jalan untuk merayakan jatuhnya Presiden Mesir Hosni Mubarak.

Untuk mengekang tindakanini, sejumlah penjagaan dilakukan di beberapa perempatan jalan utama. Polis menempatkan sejumlah kenderaan dan puluhan polis berjaga di sejumlah jalan. Sejumlah 15 trak polis juga dilihat berjaga-jaga sejak malam di Lapangan 1 Mei, yang akan menjadi titik awal aksi tersebut. Aksi demonstrasi ini akan dimulai pada pukul 11.00 waktu tempatan. Sementara itu pihak polis berupaya menghentikan kegiatan masyarakat yang dapat berkembang ke arah aksi yang lebih besar seperti di Mesir dan Tunisia.

Demonstrasi di Algeria telah dilarang sejak 1992 atau tepatnya sejak penguasa memberlakukan keadaan darurat di negara itu. Presiden Algeria Abdelaziz Bouteflika pada awal bulan ini mengatakan, perintah keadaan darurat dicabut dalam waktu tidak lama lagi.

Menurut media pemerintah, pernyataan Bouteflika ini disampaikan sewaktu berlaku pertemuan dengan sejumlah menterinya di Algeria. Dalam kesempatan itu, dia juga membolehkan warganya melakukan aksi demonstrasi dan protes di seluruh wilayah Algeria, kecuali di ibu kota negara tersebut, Algiers.


Not-so-sweet sugar rush. Beverage makers to adjust prices, reduce servings
Posted: 12 Feb 2011 05:45 AM PST
Andreas Muller's 'MINI'-tattooed penis won a Mini Cooper: My mini sex drive
Posted: 12 Feb 2011 04:35 AM PST
My mini sex drive
Car-mad Andreas Muller showed the lengths he'd go to just to get his hands on a 20,000 GBP new motor - by having "MINI" tattooed on his manhood.
Andreas, 39 - from Saxony-Anhalt, Germany - won the brand new MINI Cooper after entering a radio station contest to show who would pull the craziest stunt to get the car.
"Once I'm sitting in the car, it won't matter anymore. Then the pain will be gone and it'll be alright," he said.
Listeners heard him squealing in agony as an expert tattooist recreated the car's logo on Andreas' penis while a female presenter looked on.
"There were a lot of crazy stunts put forward by listeners, but Andreas won buy a short head," said one organiser.