---
watersports activities in penang – either regulate them or ban them!
Posted: 07 Feb 2011 09:24 AM PST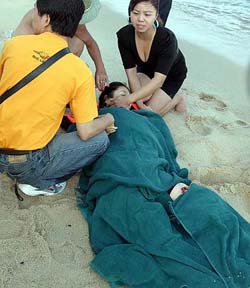 see, what i told you! when i blog about a para-sailing accident about a month back, i had mentioned all dangerous watersports activities in penang should be banned. the penang beaches is just not big enough for watersports.
that para-sailing accident involving a young girl happenned on 31 dec. 2010 and now, on 5 feb. 2011, we suddenly heard of another accident again.  this time it was where a water scooter rammed into a 47 years old japanese lady.
in an immediate reaction after the accident, the state government had ordered a temporary ban on all watersports activities. however, the following day, the watersports operators seemed to ignore the ban and the watersports activities were going on as usual. oh well, they will say they need to 'cari makan' (made a living) so they ignore the ban.
ok then perhaps watersports activities should be allowed but then as marco battistotti, penang global tourism (PGT) director so rightly said, these activities should be regulated. he had said:
"Our stand is not to ban or cancel the services. Obviously, there is a demand for the watersport and beach activities. The activities by themselves are not illegal but those who are providing the services should be regulated," he said.

Battistotti said he worked in 11 countries and had travelled widely and had not come across any other place where such activities were not regulated.
oh dear! how shameful for malaysia! notice he said he worked in 11 countries, traveled widely and had not come across a country such as our dear country that does not regulate watersports activities.  what an embarrassment to our country! but then again we shouldn't feel surprise  this being bolehland. yeah even under the PR government, they seems to be so  lackadaisical in such matters.
i do hope the authorities will listen to marco battistotti.  in fact, during the para-sailing accident in dec. last year, which i blog on, he had already said the same thing. you can read it in my blog post that i did mentioned what he said.
ok, since, the links i posted from the star will disappear in 7 days time, i have CnP the report here.
—————————–
The Star
Sunday  February 6, 2011
Tourist hurt in freak accident
by Manjit Kaur
GEORGE TOWN: A Chinese New Year holiday turned into a nightmare for a Chinese tourist here when a water scooter rammed into her while she was taking a stroll on the beach in Batu Ferringhi.
Zhu Li, 47, was taking photographs of the scenery accompanied by five family members when the incident occurred at about 9am yesterday.
In an immediate move, the state government ordered a temporary ban on watersports activities on the beach.
In January, the authorities had banned horse riding and beach buggies (all-terrain vehicles) on the beaches there.
The water scooter mishap occurred at the stretch between the Lone Pine Hotel and Golden Sands Resort.
Two Myanmar nationals who were riding the machine tried to escape but were caught by beach boys and handed over to the police.
Zhu Li was sent to the Penang Hospital in an ambulance.
She is believed to have sustained serious injuries on both legs.
Distraught family members refused to talk to newsmen at the hospital.
It is learnt that this is their first trip to Penang.
An Australian at the scene, who declined to be named, said the speeding water scooter riders lost control when they tried to avoid colliding into another water scooter that was moored nearby.
A check with the Tanjung Tokong police station revealed that the two Myanmars did not have passports.
State Local Government and Traffic Management Committee chairman Chow Kon Yeow said he ordered the Penang Municipal Council to temporarily ban watersports activities in Batu Ferringhi.
He said the authorities have been urging beach sports operators to be careful when carrying out such activities.
"They don't take responsibility when an accident occurs and instead try to flee when something goes wrong.
"This time, we will not tolerate any nonsense. We will ban these activities until we come up with proper rules."
He said the zoning of watersports activities was in the pipeline.
—————————-
The Star
Sunday February 6, 2011
'Regulate watersports activities'
by Priscilla Dielenberg
GEORGE TOWN: There is an urgent need for the state and local authorities to introduce some safety and security guidelines for all the operators of beach and watersport activities.
Penang Global Tourism (PGT) director Marco Battistotti said watersport and beach activities had to be regulated.
Battistotti, who is also the Malaysian Association of Hotels (MAH) Penang chapter chairman, said that the association had been calling for some regulations through the years.
"Our stand is not to ban or cancel the services. Obviously, there is a demand for the watersport and beach activities. The activities by themselves are not illegal but those who are providing the services should be regulated," he said.
Battistotti said he worked in 11 countries and had travelled widely and had not come across any other place where such activities were not regulated.
"It is common sense, purely for insurance reasons. In the same way, when you drive a car, you have to have a licence, be of age, have passed the test, and be fit to drive," he said.
There have been various accidents involving such activities in the past, including two recent incidents.
On Christmas Eve last year, seven-year-old Rina Aizawa from Japan was playing on the beach when a parasailing rope got hooked onto her neck, lifting her off the ground and dragging her for a short distance at the beach.
She was only freed when the parasailer fully landed, and suffered a laceration which left a red mark on her neck.
On Jan 18, Qian Tian Zi, 23, from China sustained leg injuries when she was about to be launched into the air during parasailing.
—————————-
The Star
Monday February 7, 2011
Operators ignore ban on watersports in Batu Ferringhi
by Manjit Kaur
GEORGE TOWN: Operators of watersport activities are still at it in Batu Ferringhi.
This is despite the state government's temporary ban on such activities after a tourist was injured in a mishap involving a water scooter.
Chinese national Zhu Li, 47, sustained fractures on both her legs after the water scooter rammed into her while she was taking a stroll on the beach at the stretch between Lone Pine Hotel and Golden Sands Resort on Saturday.
A check by The Star showed that the operators were still operating parasailing and water scooter rides.
When queried, State Local Government and Traffic Manage­ment Committee chairman Chow Kon Yeow said he had already ordered the ban through the Penang Municipal Council's enforcement unit. He said operators who defied the ban would have to face the music.
When The Star visited the beach for about an hour from 2pm, there was no sign of enforcement personnel from the council.
A spokesman for one of the hotels in Batu Ferringhi said it was business as usual for the operators.
He said although the ban was reported in The Star, the message had probably not reached the operators yet.
Council enforcement head Azman Sirun said 17 personnel were on stand-by at two locations in Batu Ferringhi.
Consumers Association of Penang (CAP) president SM Mohamed Idris said it had been calling for the ban for several years.
"If the operators insist on having such activities then they should shift operations further, may be towards Monkey Beach near Muka Head," he said.
—————————-
RM6bil vessels: Preventing colonization by S'pore or sheer overpricing
Posted: 07 Feb 2011 09:00 AM PST
Written by  Wong Choon Mei,
Irate Malaysian taxpayers are demanding to know why Prime Minister Najib Razak is splurging RM6 billion on 6 patrol vessels that are at least 50 times more expensive than those paid by Indonesia, 8 times more costly than the U.S. Sentinel series and 7 times dearer than Britain's sophisticated HMS Clyde.
Even if Najib and Defense minister Ahmad Zahid Hamidi are trying to surreptitiously arm the Malaysian boats with high-tech missiles and gadgets without alarming Singapore and other ASEAN neighbours like Thailand, Philippines and Indonesia, the cost is still exorbitant.
"It is incumbent on the Malaysian government to explain the purpose of the purchase as well as the processes and procedures for deciding on the vendor. It should not be treated as a big secret because taxpayers have the right to know what they are paying for and if they are getting value for money," Ramon Navaratnam, past president of Transparency International, told reporters.
Opposition politicians have already demanded that Najib explain the reasons for the costs and whether any open tenders were conducted.
No match in terms of pricing
According to Tony Pua, the MP for PJ Utara, even if the 6 vessels were armed with the most sophisticated warfare equipment, no other boats of this class in the world came close to the Malaysian pricing. In U.S. dollar terms, Najib is paying US$1.971 billion for the 6 ships or US$328.5 million or RM1 billion apiece.
"The Irish Roisin class will cost US$34 million (RM103 million), the Greek Super Vita US$108 million (RM329 million), the German Type 130 US$188 million (RM572 million) and the Israeli Saar V US$260 million (RM791 million) each," Tony said in a statement.
"Even at the very top of the range, Lockheed Martin and General Dynamics, two of the best and biggest military companies in the world, built the US Littoral Combat Ships (LCS) at a budget of less than US$300 million (RM913 million) in 2004."
He emphasized that Israel, which considers itself in a state-of-war, paid only US$260 million or RM791 million for each of its Saar V. That is at least RM200 million less than what Najib is paying for the Boustead boats.
Economic and transparency concerns
But does Malaysia need such high-tech and deadly equivalents? Already, the country is struggling under the weight of two Scorpene submarines that have cost taxpayers RM6.7 billion so far.
Malaysian sovereign debt hit a record 7 per cent of GDP last year and to reduce the borrowing, the Najib administration has insisted on slashing subsidies on consumer essentials, triggering price hikes on petrol, sugar and fuel.
The price rises have in turn jacked up broader food and transportation costs, angering Malaysians who are demanding that their interests be given priority rather than the large government-linked and crony firms.
"In light of the recent increase in food and commodity prices in the country as a result of 'subsidy rationalisation', the question that needs to be asked is if this counts as prudent spending?" said Klang MP Charles Santiago in a press statement.
Bukit Bendera MP Liew Chin Tong also accused Najib of trying to bailout the vendor - Boustead Naval Shipyard Sdn Bhd. Liew demanded full details and whether the BN government had undertaken any open tenders before transacting with Boustead.
According to Liew, Boustead was the previously "bailed-out and re-named PSCI", a firm that had failed to deliver on a similar previous order.
"In the instance where international open bidding offers half the price and better quality, are we still insistent in building this particular segment of local industry?" asked Liew in a statement to the press.
Preventing colonization by Singapore
Meanwhile, some Umno supporters are trying to "spin" away the "over-pricing" as a necessary evil to keep Singapore in its corner and prevent Malaysia from being "colonized" by the island republic, which is governed by Prime Minister Lee Hsien Loong and his father Lee Kuan Yew.
It is a favourite tactic of the Umno elite to use Singapore as a bogeyman to scare the rural Malays into rallying behind their party. For decades, Umno which is the boss in the ruling BN coalition, has adopted a divide-and-rule policy, stirring hostility amongst the different ethnic groups in a bid to cling to political power .
"We are not surprised by this same old, same old from Umno. No doubt, Malaysia has the right to defend itself but we have a foreign policy, a defence budget and a Parliament where all issues pertaining to public interest are supposed to be discussed and evaluated. The problem is Najib and Umno are too used to behaving like dictators and treating the country's treasury as their personal piggy banks," PKR vice president Tian Chua told Malaysia Chronicle.
"In this case, it is clear-cut. Even the most sophisticated warship is cheaper than the one Najib and Zahid are buying from Boustead. It is also interesting to know what state-of-the-art artillery or missiles a firm like Boustead can fit into our ships that they can blast even the Israeli and U.S. war models out of the water – price wise that is."
Not the first time for Najib
This is not the first time that Najib has turned to mega arms-acquisition. The Boustead boats hark back to another huge naval deal made by Najib in the early 2000s when he was the defense minister.
He had approved the purchase of 2 Scorpene submarines that experts had insisted were unnecessary and which have cost Malaysian taxpayers RM6.7 billion so far. The annual service and maintenance fees are exorbitant and will set the country back a few more billion in the coming years.
Apart from that, the Scorpenes also cast shame on the nation as Najib got himself embroiled in corruption and murder allegations involving a Mongolian translator Altantuya Shaariibuu, who was killed in Malaysia in 2006 after she threatened to blow the whistle on the deal.
French vendor DCNS is currently being probed by Parisian authorities for having allegedly bribed Najib's close friend Razak Baginda with a 114 million euros side-deal to secure the order.



As expected, Tiong's Kuala Dimensi gets PKA suit struck out
Posted: 07 Feb 2011 08:46 AM PST
The Shah Alam High Court has struck out the Port Klang Authority's (PKA) suit against Kuala Dimensi Sdn Bhd (KDSB) to rectify a sales and purchase agreement (S&P) for 1,000 acres (404.68ha) of land worth RM1.88bil for the Port Klang Free Zone (PKFZ) project signed in 2002.
Justice Datuk Zaleha Yusof, after hearing submissions of both parties in her chambers, ruled that she agreed with arguments put forward by KDSB that there were no mutual mistakes in the terms of agreement entered by both parties (PKA and KDSB) as contended by the plaintiff.
KDSB's counsel Indran Navaratnam said the defendant (KDSB) had submitted that one of the clauses in the agreement had clearly stated that the agreement superceded all the previous negotiations between both parties.
He said the plaintiff also had argued that there was no evidence that a letter by the Government evaluater over evaluation of each square feet of the said land (1,000 acres) was given to KDSB as contended by the plaintiff.
In the suit filed in Sept 2009, besides seeking rectification of the agreement, the plaintiff also wanted a refund on interest already paid to KDSB.
PKA contended that mistakes and fraud were involved in the agreement and that the value of each square feet of the land should be at RM21 and not RM25.
PKA also claimed the purchase price was already inclusive of interest as stated in the agreement and that it would be paid over 15 years.
PKA counsel Cindy Khaw, when contacted, said the plaintiff would appeal against the court's ruling and wanted the matter to go for full trial.
On Sept 25, 2009, PKA had also filed a RM920mil suit against KDSB, the turnkey contractor for PKFZ, and the project consultant, BTA Architect, in connection with key development and supplemental agreements signed between February 2003 and November 2006.
The suit filed for relief, including for rescission of all the development agreements, and a declaration that KDSB was only entitled to be paid the reasonable value of work properly done.
PKA is also seeking a declaration that KDSB is not entitled to, and PKA is not obliged to pay KDSB, claims totalling RM836,758,459.92 which KDSB had made for the monsoon drain and water supply works, preliminaries, professional fees and variation works respectively under the development agreements.
KDSB was appointed by PKA in 2003 to develop the PKFZ on a 405ha site adjacent to the North Port in Klang. It is controlled by Tiong King Sing, the MP for Bintulu.
- Bernama



Posted: 07 Feb 2011 08:17 AM PST
So how was your extended weekend? For me, it was hectic enough. On the third day of the Chinese New Year, my family spent one whole day on the island and got ourselves caught up in a traffic jam stretching from Pangkor Road to Batu Ferringhi. Came back in the evening and my whole body was tingling from the effects of the sun although we were out of the direct sunlight most of the time.
But one day earlier, I had spent a pleasant evening in the company of my old schoolmates. Yes, after eight long years, we had a big reunion dinner again. Though the attendance was much less than in 2003, we still had a sizeable crowd present. It was good to see all of them again. But in the intervening years, we lost friends like Mokhtar, Pheng Kooi, Beng Beng, Saik Kee and Saik Chuan. I'm looking forward to the next big reunion. It may not happen soon but surely, we are targetting 21 Oct 2016.
Standing (left to right): Seng Oo, Bakke, Ewe Leong, Soon Chye, Teik Wah, Kah Kheng, Michael, Kok Hin, Siang Jin, Tow Keang, Huan Chiang, Seng Chye, Kah Thiang, Abu, Leong Teik, Chun Hoo, Hock Leong, Eng Siang, myself, Chuan Keat and Teong Siew. Seated: Poh Guat Cheng, Hwang Hong Shi, Daisy Chuah, Phang Peng Yoke, Cheng Hin and Tan Joo Sim. Squatters: Errol, Kean Chuan, Choi Choon and Swee Poh. Not in the picture: Kwek Kong, Kian Foo, Chin Chuan and Cheng Chye.
Actually, we went one step better this year. We tried to touch base with a few schoolmates from the primary schooldays. Not very successful as they are harder to contact. Nevertheless, here we are, four of us from Westlands Primary School.
Myself, Seng Oo, Chien Cheng and Siang Jin. Missing is Chuan Keat. Would have loved his Old Farts cap!
ca-pub-5430283382112812
Posted: 07 Feb 2011 08:10 AM PST
If truth be told, I am always most wary of the Christmas and New Year season. In the last two months, the battle of the bulge has been a real battle indeed and tonight marked the end of all the feasting that I had been having, especially in the last three weeks.
With relatives and friends back from overseas, it means I have had to be accompany them lunches or teas or dinners. The biggest meal I had recently was a treat that a friend gave us at Spice Garden Cafe @
Rasa
Sayang
Hotel. They serve Chinese, Indian, Western, Japanese and Malaysian favourites, plus up to 30 mouth-watering desserts. This heavenly buffet also features a wide selection of salads, vegetable antipasto, cold cuts, carvery delights and a 'live' cooking station. Kids will also enjoy the chocolate fountain..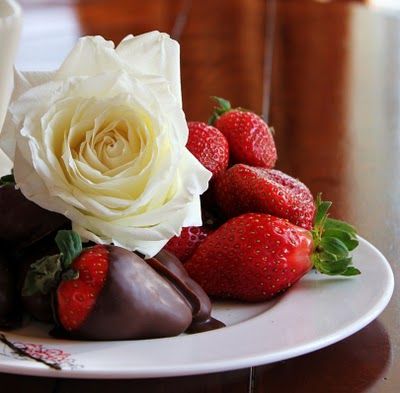 Culinary highlights include delectable offerings of sushi,
sashimi
, prawns,
yabbies
, crabs, lobsters, scallops, meat dishes, freshly hand-pulled noodles and more prepared in various ways to whet diners' appetite. You can read more over
HERE.
My family ate so much till we could not move. I was given strict instructions to drive slowly and to go over bumps gently lest any one threw up.
This evening, I had steamboat and BBQ buffet dinner with my son, Philip and Dr.
Murali
. My husband decided not to go as he had work to do while my younger boy had tuition.
A real good deal at 21RM per person, I had great fun pampering my older boy, grilling the meat
and serving the guys. If not for the hot atmosphere, we would have eaten more.
I uploaded my pics in
FB
just now and really could not recognize myself. This is serious. :-(
My older boy is going back to KL tomorrow while my cousin will be flying back to Japan. There are still a couple of other relatives around but for sure, I am not going to be feasting any more till I shed at least 10 pounds. I will have to wake up early every morning now to go for a brisk walk round the park before I start my routine of household chores.
Sadly, the older I get, the more difficult it is to lose weight. The main setback of blogging and net addiction is the sedentary lifestyle I have been leading. I don't blog as much as I do but playing around with
photoshop
and other software is truly a very engaging activity.
My friend, Dr. M. Chick,
photoshopped
a pic of a svelte me and that should be enough to motivate me to lose weight.
So goodbye to dinner parties and lunch get-
togethers
and hello to a fitness program once again.
What about in your case? Have you put on any weight during the festive season? What is your secret to shedding the pounds? Do share. I would love to hear from you. Take care and have a good rest!
Motivasi Ke Merlimau: Dia Pegang Panji Islam Dgn Dua Puntung Tangannya
Posted: 07 Feb 2011 08:38 AM PST
A
da seorang lelaki pada zaman jahiliyyah. Kehadirannya akan dapat dirasai walaupun dia berada dalam jarak yang jauh. Hal ini kerana, minyak wangi yang dipakai olehnya mampu terbau dari jarak yang sangat jauh. Pakaiannya adalah pakain yang paling mahal di Makkah. Dia adalah manusia yang ter'tampan' di Makkah.
Dia anak kesayangan. Apa yang dia mahu ibunya akan perkenankan. Tiada siapa di Makkah, baik muda atau tua, pemudi atau pemuda, yang tidak mengenali Mus'ab dan mengimpikannya.
Namun, lelaki 'malaikat' ini, matinya bermandikan darah, tanpa dua belah tangan, dan kafannya tidak cukup menutupi seluruh tubuhnya. Bila ditutup kepalanya, terdedahlah kakinya, bila ditutup kakinya, terdedahlah kepalanya. Akhirnya Rasulullah SAW menyuruh kepalanya yang ditutup dan kakinya ditutup dengan daun.

Matinya sebagai syuhada'

Rasulullah SAW bersabda berkenaan dirinya:

"Tiada lelaki yang lebih cantik daripada Mus'ab bin Umair di Makkah ini, tiada sesiapa yang memakai pakaian lebih baik daripada Mus'ab bin Umair. Tiada anak yang dibesarkan dengan penuh kasih sayang daripada dia"

Ya, itulah namanya. Mus'ab bin Umair RA.

Kisah Mus'ab bin Umair amat unik. Dia digelar 'putera Makkah' kerana semua orang mengidamkannya, kerana ketampanannya. Tetapi apabila hatinya disentuh cahaya Islam, dia tidak teragak-agak untuk meninggalkan semua kesenangan yang ada pada dirinya.

Dia adalah anak yang paling dicintai ibunya. Segala kehendaknya ditunaikan. Tetapi apabila dia menganut Islam dan ibunya mengetahui, ibunya telah menarik semua kesenangan Mus'ab. Segala pakaiannya yang cantik-cantik, wang saku, semuanya ditarik. Malah Mus'ab dipulau.

Namun Mus'ab tidak melatah. Tidak pula dia rasa susah. Bayangkan, anda biasa hidup dengan RM10,000 sebulan. Tiba-tiba anda perlu hidup dengan RM10 sebulan. Apa perasaan anda? Tetapi Mus'ab bin Umair tidak berpaling daripada Islam yang mungkin orang memandang sebagai penarik kekayaan dan kesenangannya.

Kenapa? Kerna dia yakin ini adalah jalan yang sebenar. Jalan yang membawanya kepada Allah.

Bila ibunya tidak berjaya menarik Mus'ab kembali kafir, Ibunya mogok tidak mahu makan sehingga Mus'ab kembali. Ibunya bertahan sehingga nyawa-nyawa ikan. Melihat keadaan ibunya, Mus'ab berkata:

"Wahai ibuku, andai Allah memberikan kamu 100 nyawa sekalipun, dan nyawa ibu keluar satu persatu, saya tetap tidak akan meninggalkan Islam sama sekali"

Nota: Ibu, walaupun kafir, kita perlu taat kepadanya selagi mana dia tidak mengajak kita syirik kepada Allah atau melakukan perkara yang Allah larang. Tapi sekiranya mereka mengajak kepada keingkaran terhadap Allah, maka kita perlu membantah.

Mus'ab terus bertukar gaya hidupnya. Dari baju sutera termahal dan terbaik di Makkah, dari minyak wangi yang mampu dihidu dari jarak yang jauh, dari kulit licin cerah putih yang menawan, dia berubah menjadi seorang yang memakai baju lusuh bertampal-tampal, bau tubuh badan biasa, dengan kulitnya menjadi sedikit kasar kerana hidup dalam payah.

Rasulullah SAW apabila melihat Mus'ab bin Umair, baginda akan menangis. Sahabat-sahabat juga begitu. Hal ini kerana, mereka segan dengan besarnya pengorbanan Mus'ab bin Umair. Ya lah, dari putera Makkah, kepada manusia yang akhirnya diboikot tiga tahun tiga bulan bersama Rasulullah SAW, makan kayu daun kering. Siapa yang tidak akan rasa terharu?

Namun Mus'ab bin Umair tidak pernah menyalahkan Islam. Sedikit pun dia tidak pernah berkata Allah itu kejam kerana mneyusun hidupnya menjadi susah sebegitu walaupun dia telah memilih kebenaran. Tidak pernah keluar dari mulutnya rungutan dan keluhan atau rasa menyesal mengambil Islam.

Tidak pernah.

Kemudian Allah memuliakan Mus'ab bin Umair. Rasulullah SAW memilih Mus'ab sebagai pendakwah ke Madinah. Kesungguhan Mus'ab bin Umair membuatkan tidak ada satu pun pintu yang tidak diketuk oleh sinar Islam.

Akhirnya, majoriti penduduk Madinah Islam di tangan Mus'ab bin Umair.

Sa'ad bin Muaz, pada zaman jahiliyyahnya di Madinah sebagai ketua kaum Aws. Dia datang dengan marah ketika Mus'ab bin Umair sedang menyampaikan Islam kepada penduduk Madinah. Bersamanya panah. Sampai sahaja, dia terus menarik baju Mus'ab dan mendekatkan panah itu pada leher Mus'ab. Dia menyuruh Mus'ab menghentikan usaha dakwah.

Mus'ab tidak melenting atau menentang. Kata Mus'ab:

"Apa kata kau duduk dahulu dan mendengar apa yang aku hendak katakan? Kemudian jika kau suka, kau boleh ikuti. Jika kau tidak suka, maka aku boleh pergi"

Kelembutan Mus'ab dan ketenangannya, membuatkan hati Sa'ad bin Muaz lembut. Apabila dia mendengar kata-kata Mus'ab, ceramah Mus'ab dan Islam yang Mus'ab sampaikan, Sa'ad bangun. Dia berkata kepada Mus'ab:

"Islam ini, bagaimana aku boleh menganutnya?"

MasyaAllah. Begitulah dia Mus'ab bin Umair.

Rasulullah SAW pun memuliakannya.

Ketika Peperangan Uhud, Mus'ab bin Umair adalah salah seorang jeneral. Dia pembawa panji.

Peperangan itu, menyaksikan Mus'ab bin Umair bertempur ibarat singa. Namun, kerana dia memegang panji, tentera musyrikin berusaha untuk menjatuhkannya. Tangan kirinya yang memegang panji diserang hingga terpotong. Pantas dia memegang panji dengan tangan kanan. Dia terus bertempur. Akhirnya tangan kanan turut terpotong.

Mus'ab bin Umair, untuk mempertahankan panji yang mewakili maruah Islam, terus memegang panji dengan kedua puntung tangannya. Akhirnya tubuhnya itu dihujani anak panah, menyebabkan dia tumbang syahid.

Saat syuhada' Uhud hendak dikebumikan, mayat-mayat syuhada' Uhud ditutup dengan kain. Kain yang menutup Mus'ab bin Umair tidak cukup untuk menutup seluruh tubuhnya. Jika kepalanya ditutup, maka kakinya terbuka dan begitulah sebaliknya.

Melihat keadaan ini, Rasulullah SAW menangis.

Akhirnya diarahkan untuk menutup kepala Mus'ab bin Umair dengan kain, manakala kakinya ditutup dengan daun kering.

Begitulah dia kisah seorang syuhada', 'putera Makkah' yang telah berkorban.

Ulasan GB

Jangan datang ke Merlimau sekadar bawa anak isteri bawa kamera bawa laptop, pamer kereta cantek, pamer baju baru atau datang nak melancong ke hilir dan ke hulu.

Tapi datanglah dengan semangat waja ingin berjuang memenangkan PAS di DUN Merlimau seperti kisah Mus'ab di atas.


Kenyataan Media: Harap SJK(T) Seaport di Kg. Lindungan Dapat Dibina Segera
Posted: 07 Feb 2011 07:41 AM PST
Isu pemindahan Sekolah Jenis Kebangsaan (Tamil) Seaport yang sebelum ini mendapat bantahan PIBG dan penduduk berikutan isu keluasan tapak telah selesai. Saya mewakili penduduk berharap agar Jabatan Kerja Raya dan Jabatan Pelajaran Negeri Selangor dapat memulakan segera pembinaan sekolah tersebut.
Sebelum ini pemindahan tersebut tertangguh pada 2008 apabila PIBG dan penduduk membantah tapak 1 ekar yang diberikan Kerajaan Barisan Nasional dahulu.
Selepas rundingan antara PIBG, penduduk dan Kerajaan Negeri, Majlis Mesyuarat Kerajaan Negeri yang dipengerusikan YAB Tan Sri Dato' Seri Abdul Khalid Ibrahim pada November 2010 telah memutuskan agar tapak SJKT Seaport di Kg. Lindungan ditetapkan pada 1.5 ekar.
Berikutan keputusan tersebut, Pegawai Daerah Petaling, Dato' Zulkepli Ahmad telah memanggil semua agensi kerajaan yang berkaitan untuk membincangkan isu ini pada Januari 2011. Saya turut hadir bersama-sama YB Dr. Xavier Jayakumar.
Dalam mesyuarat tersebut, kami dimaklumkan bahawa PKNS telah pun menyerahkan cek sebanyak RM1.2 juta pada 2008 sebagai sumbangan kepada pembinaan sekolah tersebut. Pihak JKR turut memaklumkan bahawa pelan pembinaan sekolah dengan 18 buah kelas (berbanding rancangan 10 buah kelas dahulu) sudahpun diluluskan.
Oleh itu kami berharap agar pembinaan SJKT Seaport di Kg. Lindungan dapat dimulakan segera bagi memberikan kemudahan yang lebih selesa untuk pelajar-pelajar SJKT Seaport serta membolehkan penduduk sekitar Kg. Lindungan, Desa Mentari, Desaria dan Dato' Hormat mendapat kemudahan pendidikan yang lebih sesuai untuk anak-anak mereka.
Gambar-gambar sidang media boleh dilihat di sini.
PRK Merlimau: PAS Melaka Sudah Bersedia Terima Petugas
Posted: 07 Feb 2011 07:34 AM PST
S
etiausaha Jabatan Pilihan raya PAS Negeri (JPN) Melaka, Bahiki Ismail berkata, pihaknya sudah bersiap sedia untuk menerima kontinjen dari seluruh negara yang akan berkampung di Merlimau bagi membantu gerak kerja pilihan raya kecil (PRK) Dun Merlimau.
"Pihak kami telahpun menyediakan penginapan dan kelengkapan logistik untuk semua kontinjen negeri-negeri di mana semua negeri telah diberikan tugas berdasarkan kepakaran dan kekuatan masing-masing.
"Semuanya sudah siap sedia dan pihak kami hanya menunggu kedatangan tetamu untuk membantu kami," ujarnya yang juga Setiausaha PAS Kawasan Alor Gajah.


Ditanya tentang persiapan jentera, Bahiki (gambar) berkata bahawa JPN memang sudah lama bersedia dan tidak ada masalah yang dihadapi oleh pihaknya bagi menggerakkan jentera di Dun Merlimau.

"Program Jom Turun Padang Mesra Rakyat telah dimulakan sejak awal 2010 lagi di mana ianya telah memberikan kesan yang amat baik kepada petugas-petugas di mana mereka telah mendapat latihan yang sistematik dan cukup untuk berhadapan dengan kerja-kerja pilihanraya.

"Negeri-negeri akan digabungkan dengan jentera tempatan dan gabungan ini sudah tentu akan bertambah mantap dengan kepakaran yang ada pada jentera masing-masing," tambahnya.

Menurutnya, JPN telah mengenalpasti beberapa strategi yang sedang dan akan dimainkan oleh Umno BN untuk mengelirukan rakyat di Merlimau di mana sebahagian besarnya adalah isu lama yang sudah muak dan tidak diterima oleh rakyat.

PAS, kata Bahiki yakin bahawa pengundi Merlimau bijak untuk membuat pilihan, di mana Dewan Undangan Negeri Melaka memerlukan pembangkang dari PAS bagi menegur dan menasihati kerajaan negeri dalam isu-isu berkaitan agama, sosial dan korupsi.

Bahiki juga mengharapkan pihak berkuasa seperti Suruhanjaya Pilihan Raya (SPR), polis dan pihak berkuasa tempatan (PBT) dapat berlaku adil kepada semua parti yang bertanding demi kepentingan rakyat dan kedaulatan negara.

"Tidak ada guna kita adakan pilihan raya jika padang permainan tidak rata yang akhirnya menyebabkan imej negara tercalar kerana sistem pilihanraya yang tidak adil dan tidak telus," ujar Bahiki ketika ditemui di Bilik Operasi PAS di Merlimau pagi ini.

SPR menetapkan 26 Februari ini hari penamaan calon PRK Merlimau dan jika ada pertandingan, hari mengundi pada 6 Mac. -harakahdaily

RUJUKAN

Terdapat 7 peti Undi di dalam Dun Merlimau diantaranya ialah:

1. 139/27/01 – AYER MERBAU
2. 139/27/02 – CHINCIN
3. 139/27/03 – JASIN LALANG
4. 139/27/04 – MERLIMAU UTARA
5. 139/27/05 – MERLIMAU PASIR
6. 139/27/06 – PERMATANG SERAI
7. 139/27/07 – PENGKALAN SAMAK


Forgiving and Loving Kindness only could stop Hate crimes
Posted: 07 Feb 2011 06:11 AM PST
Where there is hatred, let me sow Love.
Where there is doubt, let me sow Faith.
Where there is darkness, let me sow Light.
Where there is despair, let me sow Hope.
Where there is injury, let me sow Pardon.
…For it is in Giving that we receive.
It is in Pardoning that we are pardoned.
It is in dying that we are born to Eternal life.
(St. Prancis.)
The best revenge is forgiveness.
We must try to forgive and forget.
Yes, our anger, hatred and grievance burn our own heart.
Animosity burns and destroys not only the enemy and the innocent surroundings and the immediate neighbours but also on…e's own-self.
Animosity and the desire of revenge blind a person and may even unintentionally leads to a self-destructive course.
Hatred incites and grows reciprocal hatred from the opposite side.
Only if we discard and stop our hatred – the reciprocal hatred will diminish and disappear.
Viscous circle of the hatred, revenge, animosity could be stopped by forgiveness followed by love.
We must not even secretly or quietly keep hatred and desire for revenge even in our heart. We should not just pretend to be magnanimous from outside appearances only.
Forgiveness is more effective when we win or when we are in a position to revenge. That is the best time to forgive, forget the bitter feelings, start a new friendship, do something your enemy never expected and just try to be nice, gentle and good on him.
This is the best way to cut the vicious circle of revenge.
In this way, we can change our enemy in to one of our best friends. Redemption resulted to transform him in to your saviour. He will be even willing to sacrifice his life for us if really necessary.
It is very easy to push your small minor enemy in to a life long fore by a simple, stupid revenge.
There is a saying that even if we have a thousand of friends, it is not enough. But even if we have one enemy, it is too much.
We must cultivate mutual trust and understanding among all the religions.
We must search, point out, and promote the common virtues and good points from our various religions.
We must ignore the controversial, potential igniting differences i…n various religions. Actually, none of us can easily prove that the other religions are totally wrong and our religion is absolutely true and right. Religion depends on our faiths. All of the religions sometimes need blind faith without any question.
We are not arguing here that any religion or all the religions are not true. Actually I am a practising Muslim and absolutely believe in Islam. But I would not say or try to prove that other religions are wrong. According to Islam, Allah had sent more than one hundred thousand prophets to our world. There is a strong possibility that the various religions are just the various forms of a common faith with different approaches.
This is not my point or idea to argue the different concepts and beliefs of the religions.
I here by want to promote mutual understanding and respect of all the religions.
Let us not provoke each other.
Let us promote mutual understanding, mut…ual love and mutual respect for each other.
All the religions have common good virtues and teachings.
Let us highlight the common and similar teachings and leave the differences to practice personally in our own homes and in the premise of the religious worshipping places. We must fulfil our religious rituals and prayers in our own houses and in worshipping places.
We should avoid argues, debates, quarrels and discussions on religious differences. These must be avoided in the public but it should be strictly done in the confines of our own religious community.
We should have a communication hot line open always to discuss any social and religious problems among the different faiths as we are staying together and the potential problems will crop up any time.
Comment in FB by
Win Ko Ko
Par Par Gyi, It's touch my heart. I like it so muchhhh
The English version of the prayer reads as follows:
Lord, make me an instrument of your peace.
Where there is hatred, let me sow love.
Where there is injury, pardon.
…Where there is doubt, faith.
Where there is despair, hope.
Where there is darkness, light.
Where there is sadness, joy.
O Divine Master,
grant that I may not so much seek to be consoled, as to console;
to be understood, as to understand;
to be loved, as to love.
For it is in giving that we receive.
It is in pardoning that we are pardoned,
and it is in dying that we are born to Eternal Life.
Amen.
Perhaps the original publication of the prayer was submitted anonymously in French
Although a Christian prayer…..I hope all the races and religious groups could accept it.
See More in Wikipedia
An alternate version is found in Chapter 11 (Page 99) of the "Twelve Steps and Twelve Traditions", a book published by Alcoholics Anonymous World Services, Inc.
Lord, make me a channel of thy peace;
that where there is hatred, I may bring lov…e;
that where there is wrong, I may bring the spirit of forgiveness;
that where there is discord, I may bring harmony;
that where there is error, I may bring truth;
that where there is doubt, I may bring faith;
that where there is despair, I may bring hope;
that where there are shadows, I may bring light;
that where there is sadness, I may bring joy.
Lord, grant that I may seek rather to comfort than to be comforted;
to understand, than to be understood;
to love, than to be loved.
For it is by self-forgetting that one finds.
It is by forgiving that one is forgiven.
It is by dying that one awakens to eternal life.
Amen.
A popular hymn version, adapted and set to music by Sebastian Temple, ©1967 by OCP Publications, is Make Me A Channel of Your Peace. It is an anthem of the Royal British Legion and is usually sung every year at the Service of Remembrance in… November at the Royal Albert Hall, London. It goes as follows:
Make me a channel of your peace,
Where there is hatred let me bring your love,
Where there is injury your pardon Lord,
And where there's doubt true faith in you.
Make me a channel of your peace,
Where there's despair in life, let me bring hope,
Where there is darkness, only light,
And where there's sadness, ever joy.
O Master grant that I may never seek,
So much to be consoled as to console,
To be understood as to understand,
To be loved as to love with all my soul.
Make me a channel of your peace,
It is in pardoning that we are pardoned,
In giving to all men that we receive
And in dying that we are born to eternal life.
Make us worthy Lord to serve our fellow men throughout the world,
who live and die in poverty and hunger.
Give them through our… hands, this day, their daily bread
and by our understanding love give peace and joy.
Lord, make me a channel of thy peace.
That where there is hatred I may bring love,
That where there is wrong, I may bring the spirit of forgiveness,
That where there is discord, I may bring harmony,
That where there is error I may bring truth,
That where there is doubt I may bring faith,
That where there is despair I may bring hope,
That where there are shadows I may bring light,
That where there is sadness I may bring joy.
Lord, grant that I may seek rather to comfort that to be comforted,
To understand than to be understood,
To love than to be loved.
For it is by forgetting self that one finds.
It is by forgiving that one is forgiven,
it is by dying that one awakens to eternal life.
Amen.
SOURCE: See More again in Wiki
[Video] GEMPAR: 6 Terbunuh, Penduduk Serang Pengikut Ahmadiah
Posted: 07 Feb 2011 06:36 AM PST
J
akarta: Sekurang-kurangnya enam terbunuh dan berpuluh yang lain cedera apabila kira-kira 1,000 penduduk Islam bertempur dengan sekumpulan pengikut ajaran Ahmadiah di Jawa Barat, semalam.
Agensi berita Antara melaporkan, penduduk Islam sebelum itu mengepung sebuah rumah di daerah Pandeglang di Jawa Barat bagi menghalang pengikut Ahmadiah daripada bersembahyang di situ.
Antara berkata, enam orang terbunuh dalam pertempuran yang tercetus apabila pengikut Ahmadiah menikam seorang penduduk tempatan. Polis bagaimanapun hanya dapat mengesahkan tiga kematian.

"Setakat ini kami dapat mengesahkan tiga kematian dan mereka adalah pengikut Ahmadiah dari Jakarta.


"Kami masih perlu mengesahkan identiti mereka, manakala empat orang lagi cedera parah. Pengikut ajaran Ahmadiah bersenjatakan parang dan lembing dalam pertempuran itu," kata ketua polis daerah, Alex Fauzi Rasyad kepada stesen televisyen tempatan MetroTV.

Satu perintah kerajaan yang dikuatkuasakan pada 2008 selepas menerima tekanan pemimpin Islam, melarang kumpulan Ahmadiah daripada menyebarkan ajaran mereka di Indonesia yang antaranya mempercayai Mirza Ghulam Ahmad adalah rasul terakhir.

Ajaran Islam sebenar menyatakan bahawa Nabi Muhammad adalah rasul terakhir manakala kepercayaan Ahmadiah dianggap sesat dan mencemarkan kesucian Islam. Mengikut undang-undang 1965, mereka yang terbabit boleh dihukum hingga lima tahun penjara.

Kumpulan Ahmadiah mendakwa mempunyai 500,000 pengikut di Indonesia, manakala pertubuhan Islam terbesar, Nahdlatul Ulama 30 juta ahli. – AFP








Posted: 07 Feb 2011 03:45 AM PST
Lim Guan Eng Bidas Bernama Buat Laporan Bohong
Posted: 07 Feb 2011 05:33 AM PST
K
etua Menteri Pulau Pinang,
Lim Guan Eng menafikan laporan akhbar yang memetik Tan Sri Muhyiddin Yassin menggesa beliau agar membenarkan orang Melayu untuk berniaga di negeri itu.
Lim berkata untuk berlaku adil kepada Timbalan Perdana Menteri, beliau
tidak menamakan mana-mana kaum dalam ucapannya
ketika menghadiri Majlis Rumah Terbuka BN di Pulau Pinang seperti yang dilaporkan oleh Bernama.
Lim berkata ia menunjukkan seolah-olah ada pihak yang cuba menghasut dan memainkan sentimen perkauman sedangkan Muhyiddin tidak meminggir mana-mana kaum pada ucapannya.

"Beliau tidak namakan mana-mana satu kau... malah kenyataan timbalan perdana menteri juga boleh diputar belit... ini amat bahaya," kata Lim pada sidang akhbar hari ini.

"Saya di sana... kita tidak boleh tangkis apa yang tiada di sana... jangan letak kata-kata ke mulutnya (Muhyiddin)," katanya memberi amaran.

Lim kemudiannya meminta beberapa wartawan yang menghadiri sidang akhbar semalam untuk mengesahkan sama ada apa yang dikatakan oleh Muhyiddin adalah seperti yang dilaporkan dan semua yang hadir setuju Muhyiddin tidak berkata demikian.

Main politik

Bernama memetik Muhyiddin sebagai berkata: "(Jika) Melayu berniaga, dia susah, bagilah dia peluang berniaga termasuk sesiapa juga yang mahu mencari nafkah sendiri dan mencari makan".

Sehubungan itu, menurut Lim jika pihak-pihak tertentu ingin main politik mereka harus berpegang kepada prinsip dan bukannya dengan cara yang tidak bermaruah. -mk

BERITA BERNAMA SEMALAM



TPM Mahu Lim Guan Eng Berlaku Adil Kepada Rakyat Pulau Pinang

GEORGE TOWN, 6 Feb (Bernama) -- Tan Sri Muhyiddin Yassin mahu Ketua Menteri Pulau Pinang Lim Guan Eng supaya berlaku adil kepada rakyat negeri ini, tanpa mengira kaum, dengan memberi peluang kepada mereka menjalankan perniagaan, demi pembangunan ekonomi penduduk negeri ini.

Timbalan Perdana Menteri berkata ini kerana rakyat semua kaum di negeri ini berhak mendapat peluang untuk menjalankan perniagaan di negeri ini.

"Layanlah rakyat Pulau Pinang, Melayu atau Cina atau India. (Jika) Melayu berniaga, dia susah, bagilah dia peluang berniaga termasuk sesiapa juga yang mahu mencari nafkah sendiri dan mencari makan," katanya ketika berucap pada majlis rumah terbuka Tahun Baru Cina Barisan Nasional (BN) Pulau Pinang, di sini, Ahad.

Katanya kerajaan negeri sepatutnya memberi peluang dan galakan kepada peniaga untuk mencari nafkah dan bukannya menghalang mereka.

"Saya tahu Pulau Pinang di bawah pakatan pembangkang, tapi tidak apa. Yang penting pakatan pembangkang ada komitmen untuk membantu (rakyat) sama seperti BN yang ada komitmen untuk bangunkan rakyat tanpa sebarang perbezaan," katanya.

Muhyiddin berkata sikap adil itu akan membuatkan rakyat berasa lebih selesa dan berpuas hati dan ia akan membantu usaha untuk memajukan negara.

Beliau juga menafikan dakwaan Lim bahawa Pulau Pinang tidak mendapat faedah daripada program pembangunan yang dirancang oleh kerajaan pusat.

"Pulau Pinang dapat faedah dari dulu lagi. Kerajaan pusat buat untuk semua negeri dan tidak terkecuali juga negeri Pulau Pinang.

"BN membangunkan Pulau Pinang bukan kerana Lim jadi Ketua Menteri tetapi untuk rakyat negeri ini," katanya.

Muhyiddin berkata kerjasama antara kerajaan negeri dan kerajaan pusat penting untuk pembangunan ekonomi negeri.

"Saya tahu Ketua Menteri juga tahu tenteng perkara ini (kerjasama)," katanya.

Muhyiddin berkata rakyat Pulau Pinang tidak mahu mendengar janji kosong kerajaan negeri sebaliknya mahu melihat kesan daripada apa yang dilaksanakan.

Turut hadir pada majlis yang dihadiri kira-kira 5,000 orang itu ialah Pengerusi BN Pulau Pinang Tan Sri Dr Koh Tsu Koon serta pemimpin BN negeri.

Lim dan beberapa exco kerajaan negeri juga hadir pada majlis itu.-- BERNAMA
Clomifene could be used illegally in male bodybuilders
Posted: 07 Feb 2011 04:08 AM PST
Sources:
Clomifene. From Wikipedia, the free encyclopedia
Prohibited use in sports and use in bodybuilding
Clomifene is commonly used by male anabolic steroid users to bind the estrogen receptors in their bodies, thereby blocking the effects of estrogen, such as gynecomastia. It also restores the body's natural production of testosterone. It is commonly used as a "recovery drug" and taken toward the end of a steroid cycle. It is included on the World Anti-Doping Agency list of illegal doping agents in sport.
Off-label use in the treatment of male hypogonadism (Low T)
Clomiphine citrate has been found very effective in the treatment of secondary male hypogonadism in many cases.[2] This has shown to be a much more attractive option than testosterone replacement therapy (TRT) in many cases because of the reduced cost and convenience of taking a pill as opposed to testosterone injections or gels.[3] Unlike traditional TRT it also does not shrink the testes and as a result can enhance fertility. Traditional TRT can render a man sterile.[4] Because clomiphene citrate has not been FDA approved for use in males it is prescribed off-label. According to Professor Craig Niederberger, because this drug is now generic, no drug company would pursue FDA approval for use in men now because there would be no profit incentive.[5] However, the single isomer of clomiphine "enclomiphene" under the brand name Androxal is currently under phase 2 trials for use in men.
To understand how clomiphene works, you need to know how the pituitary controls the making of testosterone in the testis. Testosterone is made by Leydig cells in the testis, which I explained in my last post. The pituitary releases a hormone called luteinizing hormone ("LH") that stimulates the Leydig cells to make testosterone. Testosterone is converted to the female hormone estrogen, (which I also explained in my last post,) and estrogen tells the pituitary to stop making more LH. This kind of negative feedback system is common when it comes to how hormones work. It's just like a thermostat and heater. As the room gets warmer, the thermostat sends less electricity to the heater. When the room gets colder, the thermostat sends more electricity to the heater.
Clomiphene works by blocking estrogen at the pituitary. The pituitary sees less estrogen, and makes more LH. More LH means that the Leydig cells in the testis make more testosterone.
As I explained in my last post, giving testosterone to a man does just the opposite. The pituitary thinks that the testis is making plenty of testosterone, and LH falls. As a result, the testis stops making testosterone, and the usually high levels of testosterone in the testis fall to the lower level in the blood.
So clomiphene is a way to increase testosterone in the blood and the testis at the same time. It preserves testis size and function while increasing blood testosterone.
As a medication, clomiphene is usually well tolerated by men. Common adverse drug reactions associated with the use of clomifene (≥1% of patients) include: vasomotor flushes (or hot flashes ), abdominal discomfort, visual blurring (dose-dependent) and weight gain. Some patients may experience vivid and/or disturbing dreams. When used as a fertility drug in men it can have the opposite effect and actually reduce the user's sperm counts, however, this risk occurs in less than 5% of male users.
Related Articles
SAH: Calon PAS Bertanding Di Merlimau
Posted: 07 Feb 2011 04:34 AM PST
C
alon PAS tanding DUN Merlimau: Anwar
KUALA LUMPUR: Pakatan Rakyat sebulat suara meletakkan calon daripada parti PAS bagi menghadapi pilihanraya kecil Dewan Undangan Negeri (DUN) Merlimau, Melaka yang akan diadakan pada 6 Mac depan.
Keputusan itu diumumkan Ketua Pembangkang, Datuk Seri Anwar Ibrahim di ibu pejabat parti DAP di sini, sebentar tadi.
Suruhanjaya Pilihanraya (SPR) sebelum ini mengumumkan tarikh penaman calon adalah 26 Februari ini.

Sementara itu, Presiden PAS, Datuk Seri Abdul Hadi Awang, berkata PAS akan bermesyuarat pada 13 Februari ini bagi membincangkan calon yang akan diketengahkan Pakatan Rakyat bagi DUN Merlimau. -BH

Ulasan GB

GB sudah ulas lebih awal di SINI


ARE WORDS OF WARNING THE RIGHT THING TO SAY?
Posted: 07 Feb 2011 03:39 AM PST
I am concern that in the last few days, PM Najib has been uttering statements that smacks of arrogance. I do not know whether he was unaware the consequence of his statement, or that he just could not care what others think about what he has to say. I do not know him personally, but I have always admired him when he was the Defence Minister, and I had the pleasure of meeting him on several occasions.
It was only a fort night ago that I commented on a statement made by PM Najib and as reported in Metro dated January 14, 2011, when he claimed that "the states held (dipinjamkan) by the opposition will end soon" (refer to my article "Words that hurts and being gentle wins hearts" dated 21 January, 2011). I did say at the conclusion of that article that I will not stop being critical of Najib if he continues to make such unwarranted statements.
Now in Star today, PM Najib has warned Malaysians not to do what the Egyptians are doing i.e. using demonstrations in an attempt to usurp power. He further said that he "will not allow it to happen here".
And what does this warning mean? Will PM Najib use the powers available to him to quell the raise in people power, even to the extent of calling out the military? Does PM Najib not know that throughout the demonstration, the Egyptian military has remained non partisan, and I believe strongly in the neutrality of the Malaysian Armed Forces, should a similar people's protest occur (God forbid) in this country. I do not know how the Malaysian police will react, but from past experiences the police have developed an expertise in the use of water cannons at the slightest provocation.
If I were the PM, I would have said differently to the press in reference to the protest in Egypt. I would say that "The Egyptian people's protest is a lesson that we (the government) should take heed and learn from it. The voices of the people should not be ignored. It is the people that have brought the government to power, and it is therefore incumbent upon the government to do all that is necessary to care for the people" or words to the effect. Warning the people is not the right thing to say, and it only shows how paranoid the PM gets at the slightest indication of threat to his position and power.
I now wish to make a plea to the people that encircle the PM, and most of all to his Press Secretary. Please do not allow the PM to continue using provocative words that will incite hatred for the PM. If you think it will enhance the PM's stature as a tough and no-nonsense leader, then I say you are wrong. Provocative words or language are meant to be said by dictators only, and dictators do not last in this modern day.
CRUSADE AGAINST CORRUPTION
SAH Safee Sali Sertai Kelab Indonesia
Posted: 07 Feb 2011 03:32 AM PST
J
akarta — Penyerang gempal yang memperkuat pasukan nasional Malaysia semasa kejayaan merangkul gelaran juara dalam pertandingan bolasepak AFF 2010, Mohd Safee Bin Mohd Sali, dengan rasmi menyertai kelab Pelita Jaya, Karawang Indonesia, demikian lapor kompas.com.
Safee yang juga merupakan penjaring gol terbanyak pada AFF 2010 tersebut telah mengikat kontrak dengan Pelita selama satu tahun. "Safee rasmi tanggal 2 Februari lalu. Namun, dia belum dapat bergabung kerana masih perlu bermain untuk kelabnya, Selangor FC, pada 12 nanti. Dua hari kemudian, dia baru ke Jakarta," ujar Pengarah Kelab Teknik Pelita Rahim Soekasah ketika dihubungi wartawan, Isnin (7/2/2011).
Rahim mengungkapkan, Safee dibeli guna meningkatkan prestasi pasukannya. "Pemain Pelita muda-muda. Yang berusia 25 tahun cuma dua orang. Selain itu, kami juga memerlukan penyerang. Kami sudah main bagus, tetapi tidak ada yang boleh menjaringkan gol," kata Rahim.


Rahim (gambar) enggan memdedahkan nilai nominal pembelian penyerang kelahiran Selangor, 29 Januari 1984, itu. "Kami sudah sepakat tidak mendedahkan harga Safee. Kalau terlalu murah harganya, Safee boleh dilarang ke Jakarta. Kalau terlalu tinggi, dia dibilang mata duitan pula," tuturnya.

Menteri Belia dan Sukan, Datuk Seri Ahmad Shabery Cheek sebelum ini mengingatkan pemain bola sepak negara yang kini 'dipinang' kelab luar negara, agar hanya menimbang tawaran yang dapat meningkatkan kecemerlangan mereka.

Peminat bola sepak tempatan, Riduan Said, 35, pula berkata, dia akan berasa kecewa jika pemain kebangsaan sanggup meninggalkan pasukan sendiri semata-mata ingin mencari duit lebih, lapor Bernama sebelum ini.

"Saya harap pemain kita tidak akan kecewakan rakyat Malaysia kerana kejayaan di Piala Suzuki bukan milik individu, sebaliknya ia merupakan milik seluruh rakyat di negara ini," katanya


Will We Ever Find Sushi's Abusers?
Posted: 07 Feb 2011 02:24 AM PST
PETPOSITIVE SAYS: It appears as if that up to this moment of time we are no nearer to nailing the culprits who tortured the toy poodle named Sushi than when the news first emerged.A reliable source has told PET+BLOGSPOT that despite the video evidence, the authorities are unable to say for sure if the incident happened in the country or elsewhere.All the accusations of the "who-dunnits" so far
In the Name of Truth and Accountability
Posted: 07 Feb 2011 01:00 AM PST
I wonder why the Tourism Ministry has been on a public relations blitz for the past few days. Do consider the following articles:
1. Feb 5th
The Star
Tourism Ministry aiming for RM61bil spending target
Summarized key points:
The Tourism Ministry will work to increase direct flights from more countries as it pushes to meet its tourist spending target of RM61bil this year, said its minister Datuk Seri Dr Ng Yen Yen.
Dr Ng said her ministry had exceeded the RM55bil tourist spending target
set under its Key Performance Indicator (KPI) last year and would be coming up with various strategies to meet the RM61bil set for it this year.
She said the ministry would work to expand existing markets and open new ones to meet the target but one of the problems it faced was the
lack of
accessibility.
Dr Ng said the ministry would also be focusing on
attracting long stay visitors
especially from Europe and for this it would come up with events that would help draw them to Malaysia.
She said the Cabinet had agreed to waive the need for visas for Taiwanese visitors to help attract more tourists from that country while the number of tourists from China was expected to continue to grow this year.
The main markets for Malaysia in the Middle East were Saudi Arabia, Qatar and Kuwait, she added.
2. Feb 6th
The Star
Tourism Ministry targets 25mil tourist arrivals this year
based on a press statement from Bernama
Summarized points:
The Tourism Ministry wants 25 million tourists to visit the country this year, up from 24 million last year, with a projected tourism revenue of RM60bil.
To achieve the target, her ministry would continue efforts to woo more visitors to visit Malaysia.
She said the efforts included continuing discussions with local and foreign airlines to provide more direct flights to major towns in the country like Kuala Lumpur, Kota Kinabalu, Penang or Malacca.
She said the ministry was targeting tourists from Russia, India, China, Australia, New Zealand, United Kingdom, Belgium, Holland and the Middle East.
3. Feb 7th
The Star
Ministry targets 25 million tourists with airport upgrade
The Tourism Ministry is optimistic that the country could achieve its target of 25 million foreign tourist arrivals generating RM60bil in revenue.
Tourism Minister Datuk Seri Dr Ng Yen Yen said this was because access to Malaysia would be easier with the upgrading of several international airports as well as more flights.
"We also want big spenders who will stay here longer, for at least eight days,'' Dr Ng said after attending a Chinese New Year celebration here on Saturday night.
Dr Ng said last year the Ministry had met the goal of 24 million foreign tourists, generating tourism revenue of RM55bil.
"These figures are very encouraging and we expect to achieve the target despite many challenges this year," she said.
Dr Ng said the country received the most number of foreign tourists from New Zealand, Australia, and European countries.
"The number of tourists from the Middle East was not that high, which is why we are not too affected by the crisis in Egypt,'' she said.
Dr Ng hoped that major airlines would provide more direct flights to major towns like Kuala Lumpur, Kota Kinabalu, Penang and Malacca.
Analysis
1. Telling us that "last year the Ministry had met the goal of 24 million foreign tourists, generating tourism revenue of RM55bil" is meaningless if the Ministry does not disclose how much it spent to promote Malaysia for the same period.
2. It is pointless to tell us of their plans to woo more tourists to Malaysia this year if the Ministry does not disclose the budget for their strategies. How much of the rakyat's money will be spent?
The increase from 24 million to 25 million visitors and increase in revenue from RM 55bil to RM 61 bil (according to Feb 5th report) and RM 60 bil (according to the Bernama press statement on Feb 6th) must be cross compared with the increase/decrease in budget spending!!! There has to be more accountability and freedom of information that we may know the truth of the situation. Without that, it is meaningless and we might get the wrong picture of the state of affairs.
3. On Feb 5th and Feb 6th, there was no mention of airport upgrades - only on lack of accessibility and how the ministry intends to increase flights. Why was there the disclosure of upgrading of several international airports with no mention of projected expenditure or which airports that would be upgraded? It is quite strange that there is a sudden surge of statements on THREE consecutive days from the same ministry on almost the same topic.
4. Note the difference in markets identified for the Feb 5th and Feb 6th reports!!!
Feb 5th: The main markets for Malaysia in the Middle East were Saudi Arabia, Qatar and Kuwait, she added.
Feb 6th : She said the ministry was targeting tourists from Russia, India, China, Australia, New Zealand, United Kingdom, Belgium, Holland and the Middle East.
Why did she identify different markets on both days???
5. The most interesting development is this report in
The Sun
on
ISC provides "proof"; wants change in Tourism Ministry
by Terence Fernandez which said:
Advertising agency Integrated Strategic Communications (ISC) Group has provided "proof" to the authorities to back its claims of "ambiguous" tender processes for Tourism Malaysia's advertising and promotions contract.





Its CEO and founder Austen Zecha said ISC had provided documents to the Malaysian Anti-Corruption Commission (MACC) last week to back its reasons for withdrawing from a bid for the North American, European and Oceanic markets.





He explained that after running the successful "Malaysia, Truly Asia" campaign for 12 years, ISC put in a bid for another three years but decided to withdraw following disparities in the tender process.





"We welcome investigations to determine the real facts behind what has compelled ISC to regard Tourism Malaysia's current three-year contract tender process as one of 'ambiguity', and one from which ISC must withdraw for the sake of its own credibility, ethical standing, integrity and future reputation," said Zecha when met today.



To date, the Ministry of Tourism has NOT responded to that statement. Their only statement on ISC was on February 3rd 2011 in The Star in
Tourism Malaysia laments ISC pullout from campaign
where Yuen Meikeng reported that "Tourism Malaysia regrets that advertising agency Integrated Strategic Communications (ISC), which was behind the successful Malaysia Truly Asia drive for 12 years, has withdrawn from the lucrative campaign."
Minister Datuk Seri Dr Ng Yen Yen, when met in Penang, declined comment.
Click here
for the rest of the entry.
So, what is the real situation? I believe the Ministry of Tourism should practise more transparency and respond to the report lodged by ISC. Such a move will surely restore its credibility and public confidence in its operational procedures. In the mean time, let's gird our loins and put on our thinking caps to avoid being befuddled by mere statements.
________________

For further reading:
1.
Yen Yen's overseas trips cost RM 3.25 million
in
The Star
2. Last year, Dr Ng said the Finance Ministry had allocated RM20mil for the building of the Malaysia pavilion and another RM15mil for its maintenance and operating costs.
CLICK HERE
and
HERE
to read more about it.
PAS Tak Bertanding Di Merlimau? Karut!
Posted: 07 Feb 2011 02:12 AM PST
P
AS dipercayai tidak mahu bersaing di DUN Merlimau
KUALA LUMPUR, 7 Feb — Barisan Nasional (BN) yang menyandang kerusi Dewan Undangan Negeri (DUN) Merlimau dilihat kemungkinan boleh mengekalkannya tanpa cabaran jika Pakatan Rakyat khususnya PAS memutuskan untuk tidak meletakkan calon mereka kali ini.
Pilihan raya kecil kerusi DUN Merlimau akan berlangsung 6 Mac ini.
The Malaysian Insider difahamkan beberapa pemimpin kanan PAS sedang melobi untuk tidak menurunkan calon mereka di kubu kuat BN itu.

"Kita perlu memilih pertarungan, kita tidak boleh bertanding hanya kerana adanya kekosongan. Kosnya tinggi dan ini masa untuk kita memfokus pada pilihan raya umum," kata seorang anggota biro politik PAS yang tidak mahu namanya didedahkan.

Daripada 14 pilihan raya kecil sejak 2008, PAS bertanding tujuh kali dan menang empat.

Kali terakhir PAS memutuskan untuk tidak bertanding pada pilihan raya kecil ialah Januari 2007, yang diadakan ekoran kekosongan kerusi DUN Batu Talam di Pahang.

PAS menggariskan kelemahan proses pilihan raya sebagai alasan memulau pilihan raya kecil ketika itu.

"Kecuali beberapa pemimpin yang ghairah mahu mengadakan bilik gerakan di Merlimau, kebanyakan kami di peringkat nasional tidak cenderung untuk bertanding," kata sumber itu.

Pemimpin jawatankuasa kerja PAS pusat itu berkata halangan dihadapi hanyalah hasrat kepimpimpinan parti peringkat negeri dan kawasan Jasin.

Perkara itu dijangka dibincangkan pada mesyuarat Pakatan Rakyat petang ini.

Biro politik PAS akan mengadakan mesyuarat mereka malam ini.

The Malaysian Insider isu tersebut akan disentuh dalam kedua-dua mesyuarat itu.

Dipercayai Naib Presiden PAS Datuk Tuan Ibrahim Tuan Man yang dilantik sebagai pengarah pilihan raya kecil Merlimau menyokong idea itu.

Seorang lagi pemimpin PAS berkata parti itu perlu membuat keputusan itu sebelum memujuk rakan-rakan mereka dalam Pakatan Rakyat mengambil langkah yang sama.

"Masalahnya ialah PKR dan ketua Angkatan Mudanya Shamsul Iskandar Akin yang berminat mahu bertanding, akan ada kesan dalaman lebih buruk jika PKR bertanding," katanya dengan merujuk kepada persefahaman ketika pilihan raya umum 2008 di mana Shamsul tidak bertanding di Jasin tetapi memilih kerusi Dungun di Terengganu.

Bahagian Parlimen Jasin mempunyai lima DUN di mana BN menang kesemuanya pada 8 Mac 2008.

PKR juga menunjukkan minat ke atas Merlimau agar boleh ditandingi oleh Shamsul. -TMI



Petikan dari:

Melawat medan tempur politik di Merlimau
Oleh Zulkifli Sulong

Ekoran dari diskusi inilah, ada tiga pilihan untuk PAS dan Pakatan Rakyat pertimbangkan menjelang pilihan raya ini. Pertama, sebagaimana status qou 2008, PAS bertanding di sini.

Ia nampaknya pilihan yang sangat dikehendaki oleh PAS Melaka. Mereka mahu berusaha untuk memecahkan telor kerusi mereka dalam Dun Melaka. Pesuruhjaya PAS Melaka, Ustaz Abdul Ghani Abdul Rahman adalah pihak yang paling mahu ianya dilakukan. "Malu aku bila bercakap dengan lain-lain pimpinan PAS, bila kita kosong begini," Ustaz Ghani didengar selalu berkata begitu.

Pilihan kedua adalah memberikan kerusi ini ditandingi calon PKR, Syamsul Iskandar Mat Akin yang juga Pengerusi PKR Melaka. Beliau memang pun sangat beriya-iya mahu bertanding di sini. Namun bagi PAS, pilihan ini terlalu negatif bagi mereka. Lihatlah dari perpektif manapun, ia akan membuatkan PAS Melaka marah.

Pilihan ketiga adalah memberikan peluang kepada calon BN menang percuma dalam pilihanraya ini. PR buat persiapan untuk PRU 13 yang sudah tidak berapa lama itu. Pimpinan PAS yang selalu menjaja idea ini adalah naib presidennya, Datuk Tuan Ibrahim Tuan Man. Bagi beliau pilihan raya kecil adalah pembaziran wang rakyat. Langkah sebegini pernah dibuat oleh PAS di Batu Talam, Pahang.

Katiga-tiga pilihan ini ada buruk dan baiknya. Pucuk pimpinan ketiga-tiga parti dalam Pakatan Rakyat perlu mempertimbangkannya. -petikan dari harakahdaily


Ulasan GB

Jika benar seperti dilaporkan ada pemimpin kanan PAS sedang melobi untuk tidak menurunkan calon mereka di Merlimau, ia adalah sesuatu yang karut.

Pertama, tugas PAS selain dari untuk bertanding di dalam pilihanraya, ada tugas yang lebih penting dari itu iaitu menyampaikan mesej dakwah.

Kedua, Merlimau kubu kuat BN? Tidak ada pun di Malaysia ini yang boleh menjadi kubu kuat BN yang tidak boleh ditembusi oleh parti lain. Johor satu ketika dianggapkan kubu kuat UMNO BN sehingga ridak ada satu parti lain selain UMNO BN yang boleh memenanginya. Tetapi senario kini sudah menamatkan khurafat itu.

Ketiga, perbelanjaan besar untuk pilihanraya? Ia bukan ditanggung oleh pimpinan semata-mata tetapi oleh ahli-ahli akar umbi PAS yang selama ini menegakkan parti melalui sumbangan-sumbangan dan derma-derma. Bukan datang dari kocek pimpinan kanan seperti Tuan Ibrahim Tuan Man, tetapi PAS adalah milik jemaah.

Keempat, hanya yang bermentaliti lemah seperti Zulkifli Sulong, Ketua Editor Harakahdaily yang meletakkan "tidak bertanding" sebagai satu alternatif yang ada bagi PAS. Bagi yang berjiwa besar, sekalipun penuh onak dan ranjau, katakan kepada mereka "PAS BOLEH"!

Kelima, tidak ada umat Islam di zaman Rasulullah menyatakan tidak mahu ke medan perang apabila diseru berbuat demikian. Berjuang atau mati syahid. Anihnya seorang ketua media PAS sendiri tergamak mengutarakan alternatif-alternatif yang tidak berpaksi kepada kebenaran dan roh Islami.

Keenam, Bukit Talam? Keadaannya berbeza kerana kita itu, Pakatan Rakyat belum terbentuk. Barisan Alternatif ketika itu belum mantap untuk berdepan dengan jentera BN.

Banyak lagi hujjah yang boleh GB kemukakan. Tetapi GB yakin tulisan yang keluar di dalam TheMalaysian Insider di atas hanya rekaan penulisnya dan bukan zahir dari mulut pemimpin kanan parti seperti yang didakwa.

Biar sekalipun PAS tewas, dakwah MESTI dilaksanakan dan PAS perlu bertanding DEMI Islam. Berjuang dan berusaha dengan sehabis-habisnya, kalah menang di tangan Tuhan! Itu semboyan kita.




Calon-calon Wanita Berentap Di PRK Merlimau?
Posted: 07 Feb 2011 12:09 AM PST
P
ergerakan Wanita UMNO, minggu lepas telah meminta agar BN meletakkan calon wanita di Merlimau dan daripada tujuh nama untuk dipertimbangkan oleh Datuk Seri Najib Tun Razak, sebagai calon BN pada PRK itu ialah Ketua Wanita UMNO Bhgn Jasin, Zaleha Bujang. Beliau ialah seorang ahli lembaga pengarah Yayasan Melaka.
Gambar:
Hajjah Zaleha Bujang - UMNO (kiri) dan Hajjah Kintan Osman - PAS (kanan)
Berita Harian pula melaporkan PAS mungkin pertaruhkan calon wanita di Merlimau jika keputusan mesyuarat majlis tertinggi pakatan pembangkang hari ini memihak kepada PAS, parti itu tidak menolak kemungkinan meletakkan calon wanita untuk bertanding pada pilihan raya kecil Dewan Undangan Negeri (DUN) Merlimau, 6 Mac depan.
Dewan Muslimat PAS sepastinya sudah bersedia jika calon muslimat terpilih lagi untuk pilihanraya kecil sekalipun calon muslimat di Tenang, Normala Sudirman tewas di tangan BN di dalam pilihanraya kecil yang lepas.

Jika benar PAS menurunkan calon muslimat di Merlimau, diantara nama muslimat yang popular di kawasan Merlimau ialah Hajjah Kintan Osman, Setiausaha Dewan Muslimat PAS Negeri Melaka dan juga AJK Dewan Muslimat PAS Pusat. Beliau ialah bekas pelajar Sekolah Tinggi Melaka dan mendapat pendidikan dari UPM dalam bidang Sains Pendidikan.

Hajah Kintan adalah seorang yang mempunyai ramai saudara-mara dan sahabat di Merlimau kerana beliau dahulu bmendapat pendidikan meengahnya di Sek Men Dang Anum Merlimau dan merupakan Ketua Pengawas Perempuan di sekolah tersebut.

Beliau juga pernah aktif di dalam Persatuan anak-anak Melayu University Queensland Australia.

Ketua Dewan Pemuda PAS, Nasruddin Hassan, dilaporkan berkata tidak menjadi masalah kepada parti itu untuk meletakkan calon wanita kerana keputusan mengenainya tidak ditentukan faktor jantina, sebaliknya kelayakan dan kepemimpinan calon pada peringkat kawasan ditandingi.

Parti juga katanya, tidak pernah menetapkan sebarang kuota untuk calon lelaki dan wanita, sebaliknya keputusan terbaik adalah selepas mengambil kira pandangan kepemimpinan parti peringkat negeri yang memilih berdasarkan potensi calon untuk menang dan persetujuan Majlis Syura Ulama.

Beliau berkata, PAS tidak pernah serik untuk meletakkan calon wanita walaupun pilihan raya kecil DUN Tenang tidak memihak kepada parti itu apabila calon mereka, Normala Sudirman tewas kepada calon BN, Mohd Azahar Ibrahim dengan majoriti 3,707.