---
Gaddafi arah serangan jet ke atas Ben Jawad dan Ras Lanouf
Posted: 06 Mar 2011 06:43 AM PST
Libyan rebel fighters and residents of the oil rich town of Ras Lanuf run for cover as they after spot a fighter jet flying overhead near a checkpoint at the entrance to the town on March 6, 2011 as Libyan state television claimed that the town had been recaptured by loyalist forces of leader Moamer Kadhafi.
Libyan rebel fighters celebrate near an unexploded bomb that was dropped minutes before by a fighter jet at the entrance of the oil rich town of Ras Lanuf on March 6, 2011 as Libyan state television claimed that the town had been recaptured by loyalist forces of leader Moamer Kadhafi.
Libyan field medics try to reach wounded rebel fighters battling loyalist forces of leader Moamer Kadhafi near the northern town of Bin Jawad on March 6, 2011 as the clashes left two people dead and wounded dozens more, according to doctors.
Anti-Libyan leader Moammar Gadhafi rebels, fire multiple launcher rockets during a fighting against pro-Gadhafi fighters near the town of Bin Jawad, eastern Libya, Sunday, March 6, 2011. Libyan helicopter gunships fired on a rebel force advancing west toward the capital Tripoli along the country's Mediterranean coastline Sunday and forces loyal to leader Moammar Gadhafi fought intense ground battles with the rival fighters.
Anti-Libyan Leader Moammar Gadhafi rebels, fire multiple launcher rockets during a fighting against pro-Gadhafi fighters near the town of Bin-Jawad, eastern Libya, Sunday, March 6, 2011. Thousands of Moammar Gadhafi's supporters poured into the streets of Tripoli on Sunday, waving flags and firing their guns into the air in the Libyan leader's main stronghold. Earlier, the city woke to the crackle of heavy machine-gun fire that rattled the capital before dawn.
An anti-Libyan leader Moammar Gadhafi rebel, holds his anti-aircraft missile as he looks to the sky, in the oil town of Ras Lanouf, eastern Libya, Sunday, March 6, 2011. Thousands of Moammar Gadhafi's supporters poured into the streets of Tripoli on Sunday, waving flags and firing their guns in the air in the Libyan leader's main stronghold. Earlier, the city woke to the crackle of heavy machine-gun fire that rattled the capital before dawn.
Smoke raises from a military army base which fell to the anti-Libyan Leader Moammar Gadhafi rebels following an air strike by Libyan warplanes that attacked in the oil town of Ras Lanouf, eastern Libya, Sunday, March 6, 2011. The anti-Gadhafi rebels fared better elsewhere, capturing the key oil port of Ras Lanouf from regime forces on Friday night, their first military victory in a potentially long and arduous westward march from the east of the country to Tripoli.
A Libyan rebel fighter (top) stands on the lookout as comrades service an anti-aircraft heavy machine gun near the entrance to the oil rick town of Ras Lanuf on March 6, 2011 as Libyan state television claimed that the town had been recaptured by loyalist forces of leader Moamer Kadhafi.
A Libyan rebel fighter scans the sky as a fighter jet flies overhead at the entrance of the oil rich town of Ras Lanuf on March 6, 2011 as Libyan state television claimed that the town had been recaptured by loyalist forces of leader Moamer Kadhafi.
Libyan rebel fighters look at an unexploded bomb that was dropped minutes before by a fighter jet at the entrance of the oil rich town of Ras Lanuf on March 6, 2011 as Libyan state television claimed that the town had been recaptured by loyalist forces of leader Moamer Kadhafi.
Rebel fighters gather in the oil-rich town of Ras Lanuf on March 6, 2011, as Libyan state television claimed that the town had been recaptured by loyalist forces supporters of leader Moamer Kadhafi.
A plume of smoke and sand rises as a mortar round lands near the main road leading to the northern town of Bin Jawad on March 6, 2011 as clashes in the area between rebel fighters and loyalist forces of leader Moamer Kadhafi left two people dead and wounded dozens more, according to doctors.
A Libyan man reacts outside the hospital of the oil-rich town of Ras Lanuf on March 6, 2011 where several wounded rebel fighters were brought in for medical treatment as Libyan state television claimed that the town had been recaptured by loyalist forces of leader Moamer Kadhafi.
An anti-Libyan leader Moammar Gadhafi rebel, left, stands next to his injured colleague who receives treatment from an ambulance worker after he was wounded during a fight against pro-Gadhafi fighters near the town of Bin-Jawad, eastern Libya, Sunday, March 6, 2011. Libyan helicopter gunships fired on a rebel force advancing west toward the capital Tripoli along the country's Mediterranean coastline Sunday and forces loyal to leader Moammar Gadhafi fought intense ground battles with the rival fighters.
Libyan warplanes bomb oil-rich towns
Libyan warplanes have targeted the oil-rich city of Ras Lanuf as forces loyal to Colonel Muammar Gaddafi launched counter-strikes in an attempt to take back strategic towns.
The fighter jets targeted a checkpoint in the city on Sunday. However, revolutionary forces pushed back the warplanes by firing anti-aircraft guns.
At least two people were killed and 30 others were injured in the bombing.
Fighting is also underway in the eastern town of Ben Jawad, where 11 people including one French journalist were reportedly wounded.
Gaddafi-ordered airstrikes also targeted a convoy of revolutionary fighters heading toward the city of Sirt.
Earlier Libya's state TV claimed pro-Gaddafi forces had retaken control of Ras Lanuf, the western city of Misratah and the eastern city of Tobruk.
Protesters rejected the claim, saying they are in full control of the said cities. Independent sources have confirmed that the revolutionaries are still in control of these cities.
Meanwhile, Libya's neighbors say they are prepared for a new tide of refugees fleeing the situation in the country.
Tunisia's Red Crescent Organization says it is expecting new arrivals of around 10,000 refugees each day. Algeria says it has increased its reception capacity for refugees from Libya.
Immigration officials say over 190,000 people mainly migrant workers have left Libya so far.
According to witnesses, thousands of migrant workers heading to Tunisia are still stranded on the Libyan side.
This comes as the UN says the flow of refugees has decreased dramatically in recent days, raising fears that civilians are trapped in the middle of combat zones.
Before the revolution, some 2.5 million foreigners worked in the country.
Kisah Kari Biawak Di Merlimau. BN Menang
Posted: 06 Mar 2011 02:28 AM PST
CATATAN SANTAI MERLIMAU 1
SEMALAM beberapa jam sebelum subuh sebuah kereta datang mengambil saya, ajak pergi ke PRK Merlimau Melaka. Mereka datang dari Pulau Pinang dan ingin juga singgah di Markas PAS PRK itu di Merlimau.
Sampai di kawasan kedai makan untuk sholat subuh di simpang highway Utara-Selatan ke Merlimau saya bertemu dengan beberapa kawan-kawan lama dari Kulim Kedah yang juga pergi bertugas di PRK Merlimau.
Di situ saya dapat cerita mengenai isu yang dilaporkan oleh akhbar
Malaysia
Nanban

,
yang disiarkan beberapa hari sebelum hari pencalonan.
Dalam laporannya, akhbar harian berbahasa Tamil itu bercakap dengan seorang budak lelaki berusia 13 tahun dari sebuah keluarga seramai lima orang, yang mendakwa dia sedang menimbang berhenti sekolah untuk bekerja sepenuh masa sebagai penjaga lembu bagi menambah pendapatan keluarganya kerana ibu bapanya sakit.
Sebaik sahaja disiarkan, wartawan berkenaan menjadi sasaran gangguan "orang ramai" yang marah dengan laporannya itu. Maka hari ini, dikatakan Ketua Menteri Melaka, Datuk Seri Mohd Ali Rustam dan pengerusi MIC Melaka, R Perumal, melawat Kampung Paya Buloh yang sebahagian besar penduduknya adalah kaum India, untuk mencari satu keluarga yang didakwa oleh DAP sering tidur dalam kelaparan. "Saya buka periuk mereka dan mendapati satu per empat daripadanya berisi nasi. Saya tanya mereka, 'Apa lauk hari ini?' Cerita Ali Rustam.
"Perumal buka periuk lain dan mendapati ia berisi kari ayam!
"Ada tiga paha ayam, dan DAP mendakwa mereka miskin," kata Mohd Ali (gambar sebelah, memegang telefon).

Malaysiakini kemudiannya berkunjung ke Kampung Paya Buloh bagi mendapatkan kesahihan berhubung laporan Nanban itu. Bapa budak lelaki itu, hanya mahu dikenali sebagai Periamalai yang dihubungi berkata, kari ayam yang didakwa oleh Mohd Ali dalam periuk mereka, sebenarnya adalah kari biawak, ditangkap oleh anjing peliharaan mereka.

"Kami tangkap biawak beberapa kali dalam seminggu," katanya. Manakala nasi yang Mohd Ali nampak, tambahnya, adalah pemberian seseorang. Dan sekali dua dalam seminggu, keluarganya tidur dalam keadaan perut kosong selepas makan sedikit bubur. Adakalanya hanya minum air sahaja.
Teringat saya sewaktu kecil-kecil dulu di kampung saya Balik Pulau, Pulau Pinang... kisah kaum India penangkap biawak profesional waktu itu. Mereka menangkap biawak pakai umpan berpancing, dijerat yang membidas. Kena jerat, maka tergantung dan kelupurlah biawak itu hidup-hidup. Bagaimana si penangkap profesional itu hendak melapah kulit biawak itu untuk dijual?
Dihiris lapah sedikit dipergelangan 4 kaki, bawah perut, leher, dan naik ke tengkok biawak itu yang masih kelupur. Mata kail tu dicakok ke kulit tengkok yang dilapah sedikit. Maka ditiarapkan semula biawak itu ke tanah. Digerpah dan ditepuk belakang biawak itu kuat-kuat sehingga biawak itu terkejut dan lari serta-merta.
Malangnya biawak yang pecut lari itu tertinggal kulitnya, tergantung di mata kail kali. Bayangkan, apa rasanya isi bogel togel yang terpancut keluar dari sarung kulitnya? Betapa sakitnya, masya Allah!!
Itulah yang kita bimbangkan berlaku kepada pengundi-pengundi, apabila BN menang di Merlimau ini. Betapa pedihnya dan tersiksanya si bogel togel yang tertipu dengan umpan pancingan...
Lihat pengumuman sebantar tadi...

KL, 6 Mac 11:Keputusan rasmi menunjukkan Barisan Nasional (BN) mengekalkan kedua-dua kerusi DUN Kerdau dan Merlimau dengan majoriti besar berbanding tiga tahun yang lalu
Ibnu Hasyim Catatan Santai
alamat e-mail: ibnuhasyim@gmail.com
6Mac, 2011. KL
Anda Hanya Dikenali Sebagai Seorang Manusia [full stop]
Posted: 06 Mar 2011 06:23 AM PST
Anda nanti hanya mempunyai nama, tidak lagi diketahui jantina, tidak lagi kenali berbangsa apa dan apatah lagi agama yang dianuti.
Anda bukan orang Kelantan, bukan orang KL, bukan orang Johor atau orang Sabah.
Begitulah nanti apabila usaha mereka yang ingin meniadakan tanda "bangsa" dalam apa-apa borang yang dikeluarkan oleh agensi kerajaan atau badan berkanun. Memetik dari Bernama, NST melaporkan bahawa Chandra Muzafar sebagai pengerusi Yayasan 1Malaysia, mengatakan maklumat bangsa tidak penting untuk penyatuan 1Malaysia dan wajar digugurkan dari borang.
Sebelum ini pernah kita dengar usaha sesetengah pihak untuk ditiadakan ruang "agama" pada pendaftaran surat beranak dan Kad Pengenalan/MyKad. Dengan itu biarlah semakin ramai orang yang dapat mengelakkan diri dari ditahan pihak penguasa dalam operasi maksiat.
Dan bagi mereka yang memperjuangkan kebebasan wanita dan kesamarataan gender/jantina mungkin perlulah juga agak ruang "jantina" itu pun dihapuskan supaya tidak lagi timbul "penindasan" kaum Hawa kerana tidak dapat lagi dibezakan antaranya. Lelaki, perempuan dan yang tidak tahu jantina mereka itu semuanya sama, manusia. Nak kahwin … hmm, lagi mudah atau lagi susah nanti?
Maka isilah kita borang-borang di suatu masa nanti dengan sekadar meletakkan nama dan tarikh lahir dan anda akan dikenali sebagai Encik X bin Y orang Malaysia. Oops, tak boleh juga. Anda tidak juga boleh letak nama, kerana dari nama nanti ada perbezaan pulak.
Kalau dipanggil nanti menurut susunan abjad, orang yang nama bermula Z akan merungut mereka dikemudiankan. Manalah adil, dia tidak diminta namanya dihurufkan dengan nama susunan akhir dalam senari abjad.
Kerajaan juga nanti akan membubarkan Jabatan Hal Ehwal Orang Asli. Sudah tidak lagi relevan adanya jabatan tersebut. Semua orang adalah orang Malaysia, 1Malaysia.
Oh, lupa lagi. Nanti kita tiadakan juga lagi negeri-negeri semuanya ini. Semuanya jadi 1Malaysia. Daerah macam mana? Pun begitu, seluruh Malaysia ini adalah 1Malaysia.
Anda adalah seorang manusia dari 1Malaysia [full stop]
Sekian, IB
Disabled Hawker To Get Her License Soon
Posted: 06 Mar 2011 08:00 AM PST
Changing location is discrimination say disabled!
DATELINE TAMAN MEGAH MARKET, PETALING JAYA: 

EVERY EFFORT is being made by the relevant parties and volunteers to help wheelchair-bound hawker Cha Sher Nee (Shirley) to obtain a license so that she can finally operate her business here legally.

"I have asked the licensing department of the Petaling Jaya City Council (MBPJ) to speed up the
Do Bigger Victories Mean A Brighter Future?
Posted: 06 Mar 2011 07:45 AM PST
Quote: "Insanity is doing the same thing over and over again but expecting different results."
According to Wikianswers
HERE
, the current consensus is that the above quote came from the author Rita Mae Brown in her book
Sudden Death
on Pg. 68 from 1983.
Some of you might have wondered why I did not blog much today. Simple. I am an idealist who loves to escape from reality that hurts.
What reality? That BN would win BOTH the by-elections of course. And they did.
I refused to read any news or to be online the whole afternoon. Instead, I cleaned the house and exercised in the evening after which I had a long chat with a dear friend. I only heard the official news about the victory after 8 pm when I finally came online. And was I surprised? Nope. I expected it.
Malaysian Insider reported
HERE
that:
Jasin PAS deputy division chief Yuhaizat Abdullah could only manage 2,319 votes, while Roslan bettered BN's 2,615-vote majority by claiming the support of 5,962 voters.





Umno had earlier predicted a majority of around 3,500 votes after 79 per cent of the 10,679 voters had turned out and was not far off the mark with the final margin of 3,643 votes.





Deputy Prime Minister Tan Sri Muhyiddin Yassin told reporters that the results in both Kerdau and Merlimau are significant because they showed that the electorate was losing confidence in PAS
Let's be realistic. BN has made inroads BUT that is also because of the stronger Opposition. BN has had to pull up its socks to prove their mettle by working harder and dishing out more goodies as can be seen in the past few by-elections. In other words, if not for the Opposition, BN might have been still complacent and resting on its laurels.
According to
THIS SITE
,
Barisan Nasional (BN) will regain two-thirds of parliament if it maintains its recent by-election gains of Malay votes in a general election, said an analyst today.
Like
this site
, many are aware that the the ruling coalition needs the two-third majority:
a) to make any amendment to the Federal Constitution as well as
b) approve the re-delineation of electoral boundaries
Now, can we afford to give the BN a 2/3 majority? Think hard and deep about this.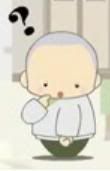 Do the two victories mean a brighter future for Malaysia?
What do they really mean to you and me?
Bigger record-breaking incidences of corruption via bigger Contracts?
Bigger HOUSES for whom???
Bigger Cars???
Bigger Lies?
Bigger Excesses?
Bigger Price Increases for the rakyat?
Bigger Schools?
Bigger Budgets for the States?
Is our country getting better? Is democracy coming alive in our country?
Some wonder why many make the same decision and expect something different. Why vote the same party because of handouts and then expect something different when it is obvious that certain things can never be changed? To expect different results when making the same decision then is incomprehensible!
Will equal rights ever see the light of day in this country?
Idealists and dreamers like me hope that PR will have a sweeping victory in the next GE but it is very difficult when component parties take turns to undermine the PR coalition.
It started with PKR and then they passed the baton to PAS whose recent decision about lotteries has angered many Kelantanese who used to buy lotteries. How can we hope to have a better country if the coalition parties do not show any strategic consultation or uniformity in their stand on issues. Do they work together on common ground to establish unity, provide quality leadership and display maximum commitment to the rakyat?
Pakatan Rakyat component parties must wake up and work together. Enough mistakes to last for the next few years. Show us what you can do now instead of telling us your pipe dreams in the next GE.
Either way, we seem to be doomed. Yet, between the devil and the deep blue sea, think for yourself which party is the LESSER evil and then decision-making will not be a difficult process.
In the mean time, let's be sane and do something DIFFERENT in the next GE!!!
I am an internationalist who is loyal to both Myanmar and Malaysia
Posted: 06 Mar 2011 05:31 AM PST
I am loyal to both Myanmar and Malaysia. I love both countries and the citizens of both countries. I am a Patriotic person but could be even called a  internationalist in the cosmopolitan context by definition which implies cooperation among nations and states, and therefore the peaceful coexistence of nations. May be I regarded myself as a political cosmopolitanist. I used to look forward for the ASEAN integration or Asean Union like EU. Cooperating with the neighbour states, China, India and others.
"Patriotism is the last refuge of the scoundrel," said Samuel Johnson. So, Who dare to call Muhammad Ali a traitor because he refused to be conscripted into the U.S. military, based on his religious beliefs and opposition to the Vietnam War.
He received the Presidential Medal of Freedom at a White House ceremony on November 9, 2005,[41][42] and the "Otto Hahn Peace Medal in Gold" of the United Nations Association of Germany (DGVN) in Berlin for his work with the US civil rights movement and the United Nations (December 17, 2005).
In 1775 Samuel Johnson made the famous statement, "Patriotism is the last refuge of the scoundrel." This line was not, as widely believed, about patriotism in general, but the false use of the term "patriotism" by John Stuart, 3rd Earl of Bute (the patriot-minister) and his supporters; Johnson opposed "self-professed Patriots" in general, but valued what he considered "true" patriotism'
Most of the leaders all over the world use to call for "unity and patriotism" of their citizens but there is one common top secret phrase they left behind unintentionally or purposely for their selfish benefit.
Actually their patriotism call is qualified or on condition that others should be united behind them and continue to accept them as the supreme leader, unite behind him, love him, his government and of course his country.
I love Myanmar or Burma. I am doing what I can for the progress, prosperity, political future and welfare of MY NATION. Although I am just a guest in Malaysia, I love Malaysia, hope and pray for Malaysia. As a guest I stay away from party politics especially avoid doing anything that could tarnish the ruling party. But I used to give my voice, (as Myanmar Muslim minority Myanmar citizen, as a Medical Professional, as a Foreigner here etc) just as a feed back if there are issues or problems.) I am neither against Myanmar nor Malaysia and others should not just throw us with wild unfounded accusations as traitor (= a person who betrays another, a cause, or any trust. 2. a person who commits treason by betraying his or her country).
Most of the leaders or government leaders especially from the immature democracies ignorantly or foolishly thought that those who oppose their ideas or those dare to propose alternate views or those thinking out of box are traitors. They must understand that the opposition members and leaders also love their country. They should not hold the Bullshit idea or Bush's doctrine; You're either with us, or against us. Only when there is absolutely no middle ground or additional alternatives does the phrase hold validity as a logical conclusion.
Philosopher A.C. Grayling describes nations as artificial constructs, "their boundaries drawn in the blood of past wars". He argues that "there is no country on earth which is not home to more than one different but usually coexisting culture. Cultural heritage is not the same thing as national identity".
In the liberal political tradition there is widespread criticism of 'nationalism' as a dangerous force and a cause of conflict and war between nation-states. Nationalism has often been exploited to encourage citizens to partake in the nations' conflicts. Such examples include The Two World Wars, where nationalism was a key component of propaganda material. Liberals do not generally dispute the existence of the nation-states. The liberal critique also emphasizes individual freedom as opposed to national identity, which is by definition collective (see collectivism).
Critics of nationalism have argued that it is often unclear what constitutes a 'nation', or why a nation should be the only legitimate unit of political rule. A nation is a cultural entity, and not necessarily a political association, nor is it necessarily linked to a particular territorial area – although nationalists argue that the boundaries of a nation and a state should, as far as possible, coincide.
The pacifist critique of nationalism also concentrates on the violence of nationalist movements, the associated militarism, and on conflicts between nations inspired by jingoism or chauvinism. National symbols and patriotic assertiveness are in some countries discredited by their historical link with past wars, especially in Germany. Famous pacifist Bertrand Russell criticizes nationalism of diminishing individual's capacity to judge his or her fatherland's foreign policy. William Blum has said this in other words: "If love is blind, patriotism has lost all five senses."Albert Einstein stated that "Nationalism is an infantile disease… It is the measles of mankind." The anti-racist critique of nationalism concentrates on the attitudes to other nations, and especially on the doctrine that the nation-state exists for one national group to the exclusion of others. This view emphasizes the chauvinism and xenophobia that have often resulted from nationalist sentiment. Norman Naimark relates the rise of nationalism to ethnic cleansing and genocide, including the Armenian Genocide, the Nazi Holocaust, the deportation of Chechens and Crimean Tartars under Stalin, the expulsion of Germans from Poland and Czechoslovakia at the end of the Second World War, and the ethnic cleansing during the Yugoslav Wars in the 1990s.
Nationalism is inherently divisive because it highlights perceived differences between peoples, emphasizing an individual's identification with their own nation. The idea is also potentially oppressive because it submerges individual identity within a national whole, and gives elites or political leaders potential opportunities to manipulate or control the masses. Much of the early opposition to nationalism was related to its geopolitical ideal of a separate state for every nation. The classic nationalist movements of the 19th century rejected the very existence of the multi-ethnic empires in Europe. Even in that early stage, however, there was an ideological critique of nationalism. That has developed into several forms of anti-nationalism in the western world. The Islamic revival of the 20th century also produced an Islamic critique of the nation-state.
In the Western world, the most comprehensive current ideological alternative to nationalism is cosmopolitanism. Ethical cosmopolitanism rejects one of the basic ethical principles of nationalism: that humans owe more duties to a fellow member of the nation, than to a non-member. It rejects such important nationalist values as national identity and national loyalty. However, there is also a political cosmopolitanism, which has a geopolitical program to match that of nationalism: it seeks some form of world state, with a world government. Very few people openly and explicitly support the establishment of a global state, but political cosmopolitanism has influenced the development of international criminal law, and the erosion of the status of national sovereignty. In turn, nationalists are deeply suspicious of cosmopolitan attitudes, which they equate with eradication of diverse national cultures.
While internationalism in the cosmopolitan context by definition implies cooperation among nations and states, and therefore the existence of nations, proletarian internationalism is different, in that it calls for the international working class to follow its brethren in other countries irrespective of the activities or pressures of the national government of a particular sector of that class. Meanwhile, most (but not all) anarchists reject nation-states on the basis of self-determination of the majority social class, and thus reject nationalism. Instead of nations, anarchists usually advocate the creation of cooperative societies based on free association and mutual aid without regard to ethnicity or race. 
Patriotism is a love and devotion to one's country. It has had different meanings over time and its meaning is highly dependent upon context, geography, and philosophy.
It is a related sentiment to nationalism, but nationalism is not necessarily an inherent part of patriotism.
Patriotism became increasingly conflated with nationalism, but when used in contrast with nationalism, the term may still express the more constructive, less antagonistic or aggressive ideal.
"Are you proud to be [insert nationality e.g. Myanmar]?"
Nationalism involves a strong identification of a group of individuals with a political entity defined in national terms, i.e. a nation.
Not only Bamas but all the Minority Ethnic groups and Minority religious groups or Multinationality in a single Myanmar/Burma state should necessarily comprise the right to express and exercise national identity.
It can also include the belief that the state is of primary importance, or the belief that one state is naturally superior to all other states. It is also used to describe a movement to establish or protect a homeland (usually an autonomous state) for an ethnic group. In some cases the identification of a national culture is combined with a negative view of other races or cultures.
Nationalism might also be portrayed as collective identities towards imagined communities which are not naturally expressed in language, race or religion but rather socially constructed by the very individuals that belong to a given nation. But Nationalism is sometimes reactionary, calling for a return to a national past, and sometimes for the expulsion of foreigners.
Nationalism emphasizes collective identity – a 'people' must be autonomous, united, and express a single national culture. However, some nationalists stress individualism as an important part of their own national identity.
National flags, national anthems, and other symbols of national identity are often considered sacred, as if they were religious rather than political symbols. Deep emotions are aroused. Gellner and Breuilly, in Nations and Nationalism, contrast nationalism and patriotism. "If the nobler word 'patriotism' then replaced 'civic/Western nationalism', nationalism as a phenomenon had ceased to exist."
Ultranationalism is a form of nationalism that expresses intense support for one's nation, and is often characterized by authoritarianism. It can lead to reduction or stoppage of immigration, expulsion, oppression, demagoguery, emotional aspects, talk of presumed real or imagined enemies, threat to survival, crack-down, limit of trade through tariffs, tight control over businesses and production, militarism, populism and propaganda. Ultranationalism has the potential to lead to conflict within a state, as well as between states, and in its extreme form leads to war, secession or, in the case of enthnocentrist ultranationalism, genocide.
Fascism is a form of palingenetic ultranationalism that promotes "class collaboration" (as opposed to class war), a totalitarian state, and irredentism or expansionism to unify and allow the growth of a nation. Fascists sometimes promote ethnic or cultural nationalism. Fascism stresses the subservience of the individual to the state, and the need to absolute and unquestioned loyalty to a strong ruler.
Some anti-nationalists are humanitarians or humanists who pursue an idealist form of world community, and self-identify as world citizens. They reject chauvinism, jingoism and militarism, and want humans to live in peace rather than perpetual conflict. They do not necessarily oppose the concepts of countries, nation states, national boundaries, cultural preservation or identity politics.
Some anti-nationalists oppose all types of nationalism, even ethnic nationalism among oppressed minority groups. This strain of anti-nationalism typically advocates the elimination of national boundaries. Variations on this theme are often seen in Marxist theory. Marx and Engles rejected nationalism as a whole, believing "the working class have no country".  More recently, certain groups descended from the Maoist tradition of Marxism have moved towards this fiercely anti-nationalist stance in a different way than Trotskyists, saying that although it may be a painful and unpopular position to hear, ultimately opposing all nationalism strengthens proletarian internationalism. Many Trotskyists, however, such as Chris Harman, were critical of nationalism while advocating support for what they saw as progressive national struggles.
Anarchism has developed a critique of nationalism that focuses on nationalism's role in justifying and consolidating state power and domination. Through its unifying goal, nationalism strives for centralization, both in specific territories and in a ruling elite of individuals, while it prepares a population for capitalist exploitation. Within anarchism, this subject has been treated extensively by Rudolf Rocker in Nationalism and Culture and by the works of Fredy Perlman, such as Against His-Story, Against Leviathan and "The Continuing Appeal of Nationalism".
In his "Aphorisms on the Wisdom of Life", Arthur Schopenhauer rejected nationalism, seeing it as an abandonment of personal identity. The philosophy of Friedrich Nietzsche can also be seen as opposing all forms of nationalism, although he opposed virtually every other form of social movement and ideology as well.
Muhammad Ali (born Cassius Marcellus Clay, Jr.; January 17, 1942) is a former American boxer and three-time World Heavyweight Champion, who is widely considered one of the greatest heavyweight championship boxers. As an amateur, he won a gold medal in the light heavyweight division at the 1960 Summer Olympics in Rome.[1] After turning professional, he went on to become the first boxer to win the lineal heavyweight championship three times.
Originally known as Cassius Clay, Ali changed his name after joining the Nation of Islam in 1964, subsequently converting to Islam in 1975 and more recently to Sufism.[when?][2] In 1967, Ali refused to be conscripted into the U.S. military, based on his religious beliefs and opposition to the Vietnam War. He was arrested and found guilty on draft evasion charges, stripped of his boxing title, and his boxing license was suspended. He was not imprisoned, but did not fight again for nearly four years while his appeal worked its way up to the U.S. Supreme Court, where it was successful.
Source:
Scoundrel

= a wicked or evil person; someone who does evil deliberately, villain, unwelcome person, persona non grata – a person who for some reason is not wanted or welcome
Posted: 06 Mar 2011 05:25 AM PST
Kerdau by-election:
Syed Ibrahim Syed Ahmad (BN) - 5,060 votes
Hassanuddin Salim (PR) - 2,336 votes
Majority - 2,724
Voters turnout - 7,486 or 83.20 per cent
Merlimau by-election:
Roslan Ahmad (BN) - 5,962
Yuhaizad Abdullah.... (PR) - 2,319
Majority - 3,643
Voters turnout - 8,435 or 79 per cent
A thumping victories for Umno and Barisan Nasional. The significant improve in the majority for both wins is a good sign for PM Datuk Seri Najib and his united party. For Pas and Pakatan Rakyat, I think they have to reconsider their pact and objectives.
By the way, just asking our PM - are we ready for PRU13?
TAHNIAH BARISAN NASIONAL!
Kitten Killer: What We Know So Far
Posted: 06 Mar 2011 04:54 AM PST
 PETPOSITIVE SAYS:

LITTLE IS KNOWN ABOUT WHAT FULLY TRANSPIRED AT THE PRESS CONFERENCE THIS MORNING AT THE OFFICE OF SELANGOR ASSEMBLYMAN EAN YONG.

All we can say for sure is that a 21-year-old-lady, said to be with some mental problems, confessed to torturing two kittens and its mother recently. 

Her distraught mother was by her side.

But outside was a different picture.

About 50 animal
Posted: 05 Mar 2011 06:24 PM PST
Betulkan hari ni voting kat PRK Dun Kerdau and Dun Merlimau?
Tercicir sekejap dengan berita2 politik..
Selamat berjaya kepada adinda saya yang sangat2 saya hormati yakni Tuan Syed Ibra kita yang bertanding dipilihanraya kecil Dun Kerdau.
InsyaAllah Bib..anta boleh menang.
Ana tahu Abib orang yang sangat ikhlas, rajin dan sangat2 baikhati..suka tolong orang susah.
Untuk calon BN kita di Dun Merlimau, semoga BN berjaya dengan cemerlang di sana jugak.
Hanya nak komen sikit..jangan terguris hati please..tau awak semua memang banyak berkorban.
Tetapi nasihat saya kepada beberapa blogger2 pro BN kita..
Janganlah over sangat..ambik gambar jamban kotor, mencarut berlebih2an..
Ish..tak baiklah.
Jangan mencaci menghina beria2 sangat group lawan..boleh backfire kat calun2 kita yang tak berdosa..
Saya hanya jengok2 sekejap laporan2 terkini blogger2 pro BN yang berkhemah dengan rajinnya di tempat2 PRK yang sedang dilangsungkan.
Kadang2 tak boleh baca..ada masa geli cara penyampaian dibentangkan.
Tolonglah..kita orang Melayu.
Nak kritik pihak lawan pun janganlah mencarut, maki hamun sangat..tambah2 kalau mereka pun ada yang betul2 arif dalam hal-ehwal agama serta berpesonaliti siuman.
Jangan kita terlalu menghina puak2 diaorang yea..
Hentikanlah jugak perkataan BABI, kunyit, tukar nama orang ke najis..apalah awak!
p.s. Saya pakai kunyit dengan garam hari2 lomor ikan, ayam sebelum goreng..please lah!
Buat asam pedas pun pakai kunyit basah oi..
Ibu2 baru bersalin pun geleguk air kunyit dulu sebelum makan jamu..lupa eh?
Allah SWT tentu tak menyebelahi kita kalau kita over sangat..
Kepada Cik Umi Hafilda..sudah2lah dek oi..kenapa you ni?
Biarlah Allah SWT yang menghukum dia.
Okay..sekarang nak pergi warong kegemaran saya makan roti canai and lanyak teh tarik!
Selamat berjaya kepada Barisan Nasional barisan kita!!
Posted: 05 Mar 2011 09:23 PM PST
Lintas Lansung Keputusan PRK DUN Merlimau & Kerdau
Posted: 06 Mar 2011 04:31 AM PST
S
eramai 8,435 atau 79% daripada 10,679 pemilih berdaftar keluar mengundi pada pilihan raya kecil Dewan Undangan Negeri (DUN) Merlimau di Melaka manakala 7,480 atau 83% daripada 8,999 pemilih berdaftar di DUN Kerdau di Pahang hari ini.
Angka tersebut lebih tinggi berbanding yang dicatatkan pada pilihan raya umum ke-12 pada 2008. Ketika itu, peratusan keluar mengundi bagi DUN Merlimau ialah 7,977 atau 76.18% daripada 10,471 pemilih berdaftar manakala bagi DUN Merlimau ialah 6,789 atau 80.33% daripada 8,451 pemilih berdaftar. Angka itu lebih tinggi berbanding yang dicatatkan pada pilihan raya umum ke-12 pada 2008.

MERLIMAU

Rasmi Dari 22 peti undi: BN 5962, PAS 2319

Tidak rasmi: BN menang di DUN Merlimau dengan majoriti 3,623 undi. BN memperolehi 5,962 undi, manakala PAS mendapat 2,339 undi.

Jumlah undi rosak diterima ialah 132.

Majoriti itu lebih tinggi berbanding dengan 2,154 undi pada 2008. bagaimanapun, ia masih rendah berbanding dengan majoriti BN sebanyak 5,087 pada 2004

7:48
MERLIMAU Timbalan Ketua Dewan Pemuda PAS Pusat,Azman Shapawi menyampaikan ucapan penutup sebagai pembakar semangat kepada penyokong dan petugas PAS di markas induk PAS.

7:39
KERDAU Tidak Rasmi PAS 2161, BN 4486, MAJ -2325, Rosak 78
7:14
MERLIMAU Tidak Rasmi BN 5962, PAS 2339, majoriti 3623
7:04
Keputusan Penuh Tidak Rasmi PAS - PAS: 2, 339, BN: 5, 962. Mojoriti: -3,623. Undi rosak: 132.
6:57
Tidak rasmi - PAS: 2,134, BN: 5,589. Mojoriti: -3,553. Undi rosak: 106.
6:47
Tidak rasmi: Merlimau Utara - PAS:110, BN: 328, Undi Rosak: 10. Majoriti: 218.
6:43
Di hadapan Markaz Induk PAS akan diadakan solat Maghrib berjemaah dan tazkirah ringkas.
6:41
Undi Pos - PAS: 2, BN: 46, Undi Rosak: 14.





KERDAU



7:49
KERDAU Calon PAS, Hassanuddin Salim kini berada di markas induk PAS. Dijangka satu sidang media akan diadakan selepas keputusan rasmi diumum SPR.
7:43
KERDAU Keputusan penuh tidak rasmi:
PAS 2204, BN 4793, Maj 2589, rosak 79
7:36
KERDAU Setakat ini 17 peti undi sudah diterima, 6 belum
7:30
KERDAU Tidak Rasmi PAS 2002, BN 4074, MAJ -2072, ROSAK 71
7:28
KERDAU SPR: BN 3746, PAS 1612, maj 2134
7:27
KERDAU SPR: BN 3334, PAS 1453, maj 1881
7:26
KERDAU SPR: BN 3037, PAS 1276, maj 1761
7:26
KERDAU SPR: BN 2647, PAS 1143, maj 1504
7:25
KERDAU SPR: BN2411, PAS 1048, Maj 1363
7:19
KERDAU SPR: BN 2170, PAS 984, maj 1186
7:18
KERDAU SPR: BN 1676, PAS 700, maj 976
7:18
KERDAU SPR: BN 1472, PAS 607, maj 865
7:18
KERDAU SPR: BN 1186, PAS 563, Maj 623
7:16
KERDAU SPR: BN 879, PAS 520, majoriti 359
7:15
KERDAU Tidak Rasmi PAS 1776, BN 3777, Maj 2001, Rosak 66
7:16
KERDAU SPR: BN 879, PAS 520, majoriti 359
7:15
KERDAU Tidak Rasmi PAS 1776, BN 3777, Maj 2001, Rosak 66
7:12
KERDAU Tidak Rasmi PAS 1643, BN 3533, maj -1890, rosak 62
7:01
KERDAU SPR: BN 735, PAS 412, majoriti 323
7:01
KERDAU SPR: BN 580, PAS 268, majoriti 312
7:00
KERDAU SPR: BN 337, PAS 169, Majoriti 168
6:36
KERDAU Tidak Rasmi PAS 956, BN 2021, Majoriti -1065, Rosak 44
6:33
KERDAU Tidak Rasmi PAS 901, BN 1875, majoriti -974, Rosak 40
6:32
KERDAU Tidak Rasmi PAS 764, BN 1671, majoriti -907, Rosak 29
6:25
KERDAU Tidak Rasmi PAS 764, BN 1385, Majoriti -621 rosak 29
6:13
KERDAU Tidak Rasmi PAS 513, BN 731, MAJORITI -218, ROSAK 14
6:09
KERDAU Tidak Rasmi PAS 114, BN 191, MAJORITI -77, ROSAK 4


"Kalau orang berbudi..kenapa kita tidak berbahasa?"
Posted: 06 Mar 2011 01:09 AM PST
Ungkapan di atas adalah kata hikmat Arwah adikku, Wan Ahmad Fadzil Wan Mohd.
Ahmad seorang yang periang, happy-go-lucky, mesra, manja. Dia mahu lihat isterinya bahagia. Dia sangat cinta isteri dan anak-anaknya Wan Nadaa dan Wan Marwa, dunia dan akhirat.
Satu-satunya sahabat baiknya di dunia dan akhirat adalah isterinya, isterinya dan isterinya iaitu Aini Nurbaya Abd Rashid.
Mereka bahagia, saya doakan mereka bahagia sampai ke syurga.
Ya, saya berbangga dengan adik saya ini, menjadi Imigresen Atase'.
Adik saya Nor, saya cukup kagum dan bangga dengan beliau, sangat tabah.
(Thumbs UP! termasuk ibu jari kaki)
Kalian akan berbahagia di syurga, dunia ni sebentar saja.
Bak kata Tuan Guru Nik Abdul Aziz, "Dunia bawah dagu, akhirat depan mata."
Dia sangat bahagia menjalani kehidupannya di Islamabad bersama keluarganya yang dikasihi.
Apa Wan Ahmad suka? Ohh sangat banyak!
Wan Ahmad cinta Aini Nurbaya, Wan Nadaa, Wan Marwa.
Cinta blogging,
nafastari
,
mawarnafastari
, Levi's, Hush Puppies, Rayban, Giordano, IKEA, Laksa Kak Zue, Filem
Le Grand Voyage
(Filem terakhir beliau tonton bersama kami), kuah singgang, lauk masakan Aini Nurbaya, masakan Chek, masakan mama, gosok baju sampai kemas, basuh baju sampai bersih, berborak dengan kembarnya, banyak lagilah... Aini Nurbaya lagi tahu...
Lagi?
Adik kesayangan saya ini
Suka berbudi dan berbahasa, penyabar, penyayang, tak lokek wang, berbelanja sakan untuk sanak saudara, mesra, sangka baik, tolong orang...
He gives values to others!
Saya masih dan akan sentiasa berbangga dengannya.
Dia sangat baik, sentiasa disayangi isteri dan anak-anaknya, ibu-bapanya, ibu dan bapa mertua, ipar duainya, adik beradiknya dan juga sahabat handai serta kenalannya.
Insyaallah, kita semua akan bersua di SYURGA.
Al-Fatihah.
Posted: 06 Mar 2011 12:44 AM PST
Ahli parlimen Kota Melaka Sim Tong Him membuat laporan di balai polis Merlimau, mendakwa pada jam 11.45 pagi tadi, dia telah dimaklumkan oleh penyokong PAS dan DAP bahawa ada orang yang memberi wang RM100 di sebuah rumah dekat dewan serbaguna di Permatang Bukit Merlimau .
Dalam laporan polisnya itu, Sim berkata, dia bersama seorang jurugambar akhbar China Press dan dua orang lagi, telah pergi ke rumah tersebut untuk mengetahui apa yang berlaku di situ.
Beliau mendakwa, dia mendapati seorang ahl majlis dari MCA dan tiga orang lagi, sedang memberi wang kepada pengundi.
Jurugambar tersebut mengambil beberapa gambar, tetapi dipaksa memadamkannya.
Bagi mengelak kekecohan, kata Sim, dia meminta jurugambar itu memadam gambar-gambar tersebut. Dia kemudiannya beredar dari situ dan membuat laporan polis
di sini
Why Chua Soi Lek dare not declare that Ling and Chan were innocent and that they are victims of selective prosecution by Attorney-General?
Posted: 06 Mar 2011 01:23 AM PST
Gambar muka penyebar risalah lucah dan fitnah
Posted: 05 Mar 2011 10:00 PM PST
Posted: 05 Mar 2011 11:43 PM PST
Dr Mujahid sudah bersedia sepentas dengan Saudara Ridhuan Mat Nor tentang buku "menuju PAS baru" dan buku "Menerjang Badai". Namun begitu, Saudara Ridhuan Mat Nor tak menyatakan persediaan lagi.

Jadi, memandangkan Ridhuan Mat Nor [penulis buku menerjang badai] tidak bersedia lagi sepentas dengan Dr Mujahid [penulis buku menuju pas baru], jadi dicadangkan agar dijemput orang yang "dibelakang" buku menerjang badai itu, iaitu Saudara Fadhli Ghani [Arkib PAS] untuk sepentas dengan Dr Mujahid. Lebih baik, jika diganding ketiga-tiga ahli penal [Dr Mujahid, Saudara Ridhuan Mat Nor dan Saudara Fadhli Ghani].. setuju?

"wacana sihat, akan melahirkan fikrah yang sihat"

Sekian
Teater Melayu Mengejar Populariti
Posted: 06 Mar 2011 12:10 AM PST
Saya tidak selalu menonton teater. Setahun sebuah atau dua sahaja. Saya tiada masa, sebagai alasan untuk menyedapkan hati sendiri. Minat terhadap teater semakin pudar, kerana teater Malaysia yang telah memudarkannya. Penggiat teater tidak perlu marahkan saya. Jika mahu marah saya, marahlah semua orang yang berpandangan seperti saya. Saya menyatakan di sini, bahawa teater Malaysia telah pudar dan memudarkan. Mungkin, orang lain juga berpandangan sedemikian tetapi mereka tidak menyatakan di sini.
Pudar yang saya maksudkan dari segi skrip atau cerita yang baik dalam teater Malaysia. Dalam tempoh lima tahun terakhir (2005-2010) pementasan teater di Istana Budaya banyak menampilkan teater muzikal yang tidak termasuk konsert penyanyi dan komposer tempatan atau luar negara. Ada usaha menampilkan bangsawan seperti Bangsawan Naga Tasik Cini dan kisah klasik Seri Mersing, namun masih berbaur muzikal dan menampilkan penyanyi dan pelakon televisyen sebagai watak utama.
Konsep drama sebagai seni yang di dalamnya terangkum falsafah seni gerak, seni lakon, bahasa dan pengucapan estetika telah kurang terasa dalam teater-teater Malaysia sekarang. Ini pernyataan umum tanpa perincian setiap satu yang dinyatakan di atas. Percaya atau tidak, eloklah direnung dan difikirkan.
Bahasa dalam teater Malaysia sama dalam bahasa dalam filem. Malahan istana budaya pun sangat berminat dengan filem-filem untuk diteaterkan seperti yang telah dilakukan sebelum ini. Antaranya pementasan teater muzikal Impak Maksima dari filem Impak Maksima (sebutan yang betul Maksimum), Terima Kasih Cinta (Cinta), Cuci (Cuci The Movie) dan banyak lagi.
Pelakon-pelakon Malaysia tidak dilatih untuk berlakon teater dengan baik. Sebaliknya dilatih untuk berlakon di televisyen malah ada yang kaku macam kayu pun mahu berlakon dalam televisyen dan filem. Tidak seperti tahun-tahun 70-an dan 80-an yang mana asas lakonan yang mantap bermula daripada teater. Ini dapat dibuktikan dengan nama-nama besar dalam lakonan seperti Rahim Razali, Ahmad Tarmimi, Dr. Samat Salleh, Khalid Salleh, Fauziah Nawi, Wan Hanafi Su, Eman Manan, Nasir Bilal Khan dan lain-lain bermula dengan teater. Kita tidak hairan mereka sentiasa mempamerkan lakonan yang baik kerana asas lakonan yang mereka miliki sudah mantap.
Pada hari ini, keadaan menjadi terbalik apabila pelakon-pelakon drama dan filem diambil. Pelakon ini tidak perlu susah-payah dengan vokal dan aksi kerana teknologi pembesar suara digunakan dan muzikal yang membantu gerakan. Berbeza sekali dengan sebelum majunya teknologi, apabila setiap pelakon perlu mengujarkan dialog atau monolog tanpa pembesar suara di pentas. Jadi, pada masa ini, sesiapapun boleh berlakon teater tidak kiralah dia pelakon televisyen, pelakon filem, penyanyi, pengacara mahupun menteri.
Gambaran tentang masyarakat Melayu yang realistik sudah kurang malahan tidak ada lagi dalam teater Melayu. Mungkin Istana Budaya atau produksi penerbitan teater Malaysia sudah lupa akan Tamu di Bukit Kenny, Atap Genting Atap Rumbia, Tok Perak mahupun Cindai. Mereka sudah lupa karya-karya ini ataupun mengambil sebuah karya yang sebegini untuk dipentaskan. Sebaliknya mereka mengangkat tokoh-tokoh politik untuk dikisahkan dalam bentuk muzikal. Tokoh-tokoh politik ini pula dikisahkan yang baik-baik sahaja untuk mengambil hati. Dari segi prinsip sebuah kerja seni yang jujur, pengisahan begini tidak sesuai dinamakan teater, mungkin hanya sebuah lakonan biografi ataupun dokumentari.
Keunggulan teks Melayu mempunyai kesendirian dan keistimewaan. Dalam Sejarah Melayu ada berpuluh-puluh kisah yang menarik dijadikan teater. Dalam Hikayat Hang Tuah juga dan beratus-ratus hikayat Melayu lama yang mempunyai pengisahan yang menarik. Pilihlah yang mana sesuai, buangkan yang tahyul-mahyul. Ambillah inti lalu garapkan dalam dimensi yang segar dan kontemporari ataupun mengadaptasi secara kreatif dan bijaksana.
Dalam teks moden juga, banyak yang boleh diadaptasi. Hari-hari Terakhir Seorang Seniman misalnya menarik untuk diangkat yang menggambarkan sosiobudaya Melayu. Interlok yang heboh dengan perkataan paria itu juga menarik untuk diangkat dalam multisegmen rakyat Malaysia. Apatah lagi yang mengungkap persoalan politik dalam novel-novel zaman pertengahan Shanon Ahmad ataupun mengangkat semula zaman awal pengkaryaan Shahnon tentang masyarakat petani manakala pada zaman hujung tentang mahabbah insaniah. Begitu juga dimensi aneh dan tidak logik tetapi bijaksana seperti dalam Naratif Ogonshoto. Itu tidak lagi membuka persoalan yang satira dalam karya-karya Pak Sako, realisme dalam A.Samad Ismail, keampuhan Melayu dalam karya Arenawati, jatidiri Melayu dan Islam dalam novel Mohd Affandi Hassan, falsafah perjuangan individualiti dalam cerpen S.M Zakir, kesyahduan femenisme dalam novel Fatimah Busu, malah yang lebih moden Islamisasi dalam novel Zaid Akhtar, Azman Ahmad Al-Kurauwi ataupun Siti Munirah A.Rashid. Ini adalah contoh yang sempat saya fikirkan. Ada banyak lagi yang boleh diangkat dalam teater Melayu jika berhasrat mengambil teks Melayu tradisional dan moden sebagai premisnya.
Peranan ini seharusnya diambil oleh lulusan bidang penulisan terutama skrip daripada institusi pengajian tinggi ataupun akademi milik kerajaan atau swasta. Naskhah-naskhah Melayu ibarat ruyung yang di dalamnya terdapat sagu yang berguna. Pecahkan ruyung ambillah sagunya. Bukan mengambil sagu milik orang lain.
Posted: 06 Mar 2011 12:18 AM PST
The dead beat us to it! Prayers shops selling paper iPad2 for Ching Ming
Posted: 06 Mar 2011 01:35 AM PST
Posted: 06 Mar 2011 12:23 AM PST
A beautiful video by David Dutton, which showcases South Korea's beautiful nature, vibrant urban culture, and serene traditional lifestyle…
David's October 2010 trip, from Daejeon to Seoraksan to Busan to Seoul.
ADVERTISEMENTS

Do You Know South Korea? from YeinJee's Asian Blog