---
Happy Anniversary to 5 Elements of My Life
Posted: 07 Mar 2011 08:43 AM PST
Today marked the 4th year anniversary of 5 Elements of My Life.
Time really fly... My blog already four years old.
HAPPY BIRTHDAY
5 ELEMENTS OF MY LIFE
Let's review what happened in the past 4 year on March 8th...
March 8th 2007
- the born of 5 Elements of My Life. TZ's first blog...
March 8th 2008
- 5 Elements of my Life celebrated 1st year anniversary... and coincidently it's Malaysia Election day. And it's the day that our lovely government lost Penang, Perak, Kedah, Kelantan, Selangor and all the parliament seat for Kuala Lumpur except one.
March 8th 2009
- 5 Elements of my Life 2 years old, reported from Kuching, Sarawak.
March 8th 2010
- 5 Elements of my Life marks its 3rd year anniversay, reported from Malacca.
March 8th 2011
- Oh... It's 4th year anniversary now...
Hurray, I have been blogging for 4 years...
How many years have you been blogging?
the son of an indian who migrated from kerala…
Posted: 07 Mar 2011 09:14 AM PST
… refused to admit he's indian.  says that he is a malay all through.
excerpt from the malaysia chronicles:
In a tell-all book, Mahathir states categorically that he is a Malay.

"Some claim that my father was Malayalee and was fluent in both Tamil and Malayalam. Some have even written that he was a Hindu who converted to Islam to marry my mother. Others say they have seen documents clearly stating my ethnicity.

"I admit that some Indian, or more accurately South Asian blood flows in my veins, but from which part of the Indian subcontinent my ancestors came I do not know," he says in the beginning of Chapter three of the 62 chapter memoirs, which is 843 pages long.
he had admitted his ancestors came from india and yet he did not want to admit he's indian.   yes we heard about that  earlier – him claiming he is malay through and through on 4 march when he also said that malays are not immigrants in this country.  well, he argues that arabs, indians and indonesians have become malay through assimilation.
a PAS MP had stated, of all people, dr m should remember his own indian ancestry before claiming his 'malayness'. anyway, he asked dr m if there is such a thing as 'original ethnic Malay' and what is his source of information if he says such a group exists,
yes, what is a malay? according to michael chick, who wrote to malaysiakini on the origin of the malays (three parts – part 1, part 2, part 3):
"The people Malaysians call 'Malay', are actually only a tiny sub-component of the much larger Austronesian group. And all Austronesians are the end-product of extensive inter-breeding between the Taiwanese and Dravidic Indians. All this has finally been irrefutably proven by independent DNA testings from world-class faculties".
famous blogger cum lawyer,  haris ibrahim had made several  posts about dr m as 'the indian who migrated from kerala, india'.
well so it looks like dr m won't be saying "i'm a malay with indian origin" – is he ashamed of his indian origin?
Posted: 07 Mar 2011 08:24 AM PST
The following post is the second most popular post in my other blog
HERE
. As such, I thought of sharing it here for your reading pleasure. May you be inspired!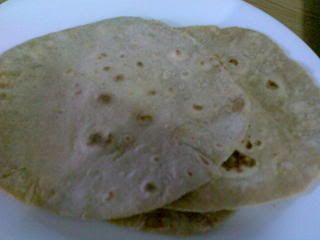 A woman baked chapati for members of her family and an extra one for a hungry passerby. She kept the extra chapati on the Window-sill, for whosoever would take it away. Everyday, a hunchback came and took away the chapati. Instead of expressing gratitude, he muttered the following words as he went his way: "The evil you do remains with you: The good you do, comes back to you!" This went on, day after day. Everyday, the hunch-back came, picked up the chapati and uttered the words: "The evil you do, remains with you: The good you do, comes back to you!" The woman felt irritated. "Not a word of gratitude," she said to herself...
"Everyday this hunchback utters this jingle! What does he mean? "One day, exasperated, she decided to do away with him. "I shall get rid of this hunchback," she said. And what did she do? She added poison to the Chapatti she prepared for him! As she was about to keep it on the window sill, her hands trembled. "What is this I am doing?" she said Immediately, she threw the chapati into the fire, prepared another one and kept it on the window- sill. As usual, the hunchback came, picked up the chapati and muttered the words: "The evil you do, remains with you: The good you do, comes back to you!" The hunchback proceeded on his way, blissfully unaware of the war raging in the mind of the woman.
Everyday, as the woman placed the chapati on the window-sill, she offered a prayer for her son who had gone to a distant place to seek his fortune. For many months, she had no news of him.. She prayed for his safe return. That evening, there was a knock on the door. As she opened it, she was surprised to find her son standing in the doorway. He had grown thin and lean. His garments were tattered and torn. He was hungry, starved and weak.
As he saw his mother, he said, "Mom, it's a miracle I'm here. While I was but a mile away, I was so famished that I collapsed. I would have died, but just then an old hunchback passed by. I begged of him for a morsel of food, and he was kind enough to give me a whole chapati."As he gave it to me, he said, "This is what I eat everyday: today, I shall give it to you, for your need is greater than mine!" " As the mother heard those words, her face turned pale.
She leaned against the door for support. She remembered the poisoned chapati that she had made that morning. Had she not burnt it in the fire, it would have been eaten by her own son, and he would have lost his life! It was then that she realized the significance of the words:"The evil you do remains with you: The good you do, comes back to you!"
Do good and; Don't ever stop doing good, even if it's not appreciated at that time.
-Author Unknown-
If you like this, share it with others and I bet you so many lives would be affected.
Have a wonderful day.
*Thanks to Mr. Krishnan who sent me this beautiful story.
'Kalah' Melawan Al-Quran, Dr Jeffrey Lang Menerima Islam
Posted: 07 Mar 2011 08:24 AM PST
S
ejak kecil Dr Jeffrey Lang dikenali dengan sifat ingin tahu. Beliau kerap menanyakan logiknya sesuatu dan mengkaji apa pun berdasarkan perspektif rasional.
"Ayah, ayah percayakah syurga itu wujud?" tanya Jeffrey sewaktu ia kecil kepada ayahnya tentang kewujudan syurga, ketika kedua-duanya berjalan bersama anjing peliharaan mereka di pantai. Bukan suatu kejutan jika kelak Jeffrey Lang menjadi profesor matematik, sebuah wilayah dimana tak ada tempat selain logik.
Ketika menjadi siswa tahun terakhir di Notre Dam Boys High, sebuah sekolah Katholik, Jeffrey Lang memiliki beberapa penolakan rasional terhadap keyakinan akan kewujudan Tuhan. Perbincangannya dengan pendita sekolah, orangtuanya, dan rakan sekelasnya tak juga mampu memuaskannya tentang kewujudan Tuhan. "Tuhan akan membuatmu tertunduk, Jeffrey!" kata ayahnya ketika ia membantah kewujudan Tuhan di usia 18 tahun.

Ia akhirnya memutuskan menjadi atheis pada usia 18 tahun, yang berlangsung selama 10 tahun ke depan selama menjalani kuliah S1, S2, dan S3, hingga akhirnya memeluk Islam.

Adalah beberapa ketika sebelum atau sesudah memutuskan menjadi atheis, Jeffrey Lang mengalami satu mimpi. Berikut penuturan Jeffrey Lang tentang mimpinya itu:


Kami berada dalam sebuah ruangan tanpa sebarang perabot. Tak ada apa pun di tembok ruangan itu yang berwarna putih kelabu.

Satu-satunya 'hiasan' adalah karpet berpola dominan merah-putih yang menutupi lantai. Ada sebuah jendela kecil, seperti jendela ruang bawah tanah, yang terletak di atas dan menghadap ke kami. Cahaya terang mengisi ruangan melalui jendela itu.

Kami membentuk deretan. Saya berada di deret ketiga. Semuanya lelaki, tak ada wanita, dan kami semua duduk di lantai di atas tumit kami, menghadap arah jendela.

Terasa asing. Saya tak mengenal seorang pun. Mungkin, saya berada di sebuah negara lain. Kami menunduk serentak, muka kami menghadap lantai. Semuanya tenang dan hening, bagaikan semua suara dimatikan. Kami serentak kami kembali duduk di atas tumit kami. Saat saya melihat ke depan, saya sadar kami dipimpin oleh seseorang di depan yang berada di sisi kiri saya, di tengah kami, di bawah jendela. Ia berdiri sendiri. Saya hanya dapat melihat sekejap bahagian punggungnya. Ia memakai jubah putih panjang. Ia mengenakan selendang putih di kepalanya, dengan corak merah. Ketika itulah saya terbangun.

Sepanjang sepuluh tahun menjadi atheis, Jeffrey Lang beberapa kali mengalami mimpi yang sama. Bagaimanapun, ia tak terganggu dengan mimpi itu. Ia hanya merasa nyaman tatkala terjaga. Sebuah perasaan nyaman yang aneh. Ia tak tahu apa itu. Tak ada logik di sebalik itu, dan kerananya ia tak peduli sekalipun mimpi itu berulang.

Sepuluh tahun kemudian, saat pertama kali memberi kuliah di University of San Fransisco, dia bertemu murid Muslim yang mengikuti kelasnya. Tak hanya dengan murid tersebut, Jeffrey pun tak lama kemudian menjalin persahabatan dengan keluarga murid itu. Agama bukan menjadi topik bahasan tatkala Jeffrey menghabiskan waktu dengan keluarga sang murid. Hingga setelah beberapa waktu salah satu anggota keluarga sang murid memberikan Alquran kepada Jeffrey.

Sekalipun tak sedang berniat mengetahui Islam, Jeffrey mulai membuka-buka Alquran dan membacanya. Saat itu kepalanya dipenuhi berbagai prasangka.

"Anda tak boleh hanya membaca Alquran, tidak boleh jika anda tidak menerimanya secara serius. Anda harus, pertama, memang benar-benar telah menyerah kepada Alquran, atau kedua, 'menentangnya'," ungkap Jeffrey.

Ia kemudian mendapati dirinya berada di tengah-tengah pergelutan yang sangat menarik. "Ia (Alquran) 'menyerang' diri anda secara langsung, begitu personal. Alquran itu akan berdebat, mengkritik, memalukan, sekaligus mencabar anda. Sejak awal ia (Alquran) menggariskan satu garis perang, dan saya berada di wilayah yang bertentangan."

"Saya menderita kekalahan yang parah (dalam pergelutan). Dari situ menjadi jelas bahawa 'Penulis' (Alquran) mengenali diri saya lebih baik daripada saya sendiri," kata Jeffrey. Ia mengatakan seakan Penulisnya dapat membaca fikirannya. Setiap malam ia menyiapkan sejumlah pertanyaan dan persoalan, namun selalu mendapati jawabannya pada bacaan berikutnya, seiring ia membaca halaman demi halaman Alquran secara berurutan.

"Alquran selalu jauh di depan pemikiran saya. Ia menghapus halangan yang telah saya hadapi bertahun-tahun lalu dan menjawab pertanyaan saya." Jeffrey mencoba melawan dengan keras dengan keberatan dan pertanyaan, namun semakin jelas ia kalah dalam pergelutan. "Saya dituntun ke sudut di mana tak ada lain selain satu pilihan."

Saat itu awal 1980-an dan tak ramai Muslim di kampusnya, University of San Fransisco. Jeffrey mendapati sebuah ruangan kecil di basement sebuah gereja di mana sejumlah mahasiswa Muslim melakukan solat. Selesai pergelutan panjang di benaknya, ia memberanikan diri untuk mengunjungi tempat itu.

Beberapa jam mengunjungi di tempat itu, ia mendapati dirinya mengucap syahadat. Selesai syahadat, waktu solat dzuhur tiba dan ia pun diundang untuk menyertainya. Ia berdiri dalam deretan dengan para mahasiswa lainnya, dipimpin imam yang bernama Ghassan. Jeffrey mulai mengikuti mereka solat berjamaah.

Jeffrey ikut bersujud. Kepalanya menempel di karpet merah-putih. Suasananya tenang dan hening, bagaikan semua suara dimatikan. Ia lalu kembali duduk di antara dua sujud.

"Saat saya melihat di hadapan, saya dapat melihat Ghassan, di sisi kiri saya, di tengah-tengah, di bawah jendela yang menerangi ruangan dengan cahaya. Dia sendirian, tanpa barisan. Dia mengenakan jubah putih panjang. Selendang (scarf) putih menutupi kepalanya, dengan corak merah."

"Mimpi itu! Saya berteriak dalam hati. Mimpi itu, sebijik! Saya telah benar-benar melupakannya, dan sekarang saya tertegun dan takut. Apakah ini mimpi? Apakah saya akan terbangun? Saya cuba memfokus apa yang terjadi untuk memastikan apakah saya tidur. Rasa dingin mengalir cepat ke seluruh tubuh saya. Ya Tuhan, ini nyata! Lalu rasa dingin itu hilang, berganti rasa hangat yang berasal dari dalam. Air mata saya bercucuran."

Ucapan ayahnya sepuluh tahun silam terbukti. Ia kini berlutut, dan wajahnya menempel di lantai. Bahagian tertinggi otaknya yang selama ini berisi seluruh pengetahuan dan intelektualitinya kini berada di titik terendah, dalam sebuah penyerahan total kepada Allah SWT.

Jeffrey Lang merasa Tuhan sendiri yang menuntunnya kepada Islam. "Saya tahu Tuhan itu selalu dekat, mengarahkan hidup saya, menciptakan lingkungan dan kesempatan untuk memilih, namun tetap meninggalkan pilihan krusial kepada saya," ujar Jeffrey kini.

Jeffrey kini professor jurusan matematik University of Kansas dan memiliki tiga anak. Ia menulis tiga buku yang banyak dibaca oleh Muslim AS: Struggling to Surrender (Beltsville, 1994); Even Angels Ask (Beltsville, 1997); dan Losing My Religion: A Call for Help (Beltsville, 2004). Ia memberi kuliah di banyak kampus dan menjadi pembicara di banyak konferensi Islam.

Ia memiliki tiga anak, dan bukan sebuah kejutan anaknya memiliki rasa keingintahuan yang sama. Jeffrey kini harus menghadapi pertanyaan-pertanyaan yang sama yang dulu ia lontarkan kepada ayahnya. Suatu hari ia ditanya oleh anak perempuannya yang berusia lapan tahun, Jameelah, selesai mereka solat Ashar berjamaah. "Ayah, mengapa kita solat?"

"Pertanyaannya mengejutkan saya. Tak sangka berasal dari anak usia lapan tahun. Saya tahu memang jawaban yang paling jelas, bahwa Muslim diwajibkan solat. Tapi, saya tak ingin membuang kesempatan untuk berbagi pengalaman dan keuntungan dari solat. Bagaimana pun, selesai menyusun jawaban di kepala, saya memulai dengan, 'Kita solat karena Tuhan ingin kita melakukannya',"

"Tapi kenapa, ayah, apa akibat dari solat?" Jameela kembali bertanya. "Sulit menjelaskan kepada anak kecil, sayang. Suatu hari, jika kamu melakukan solat lima waktu tiap hari, saya yakin kami akan mengerti, namun ayah akan coba yang terbaik untuk menjawan pertanyaan kamu."

'Dengar sini, buah hati kesayanganku. Tuhan itu sumber kesemua perasaan kasih sayang, cinta, pemurah dan hikmah terhadap segala keindahan — yang kita alami dan rasai. Seperti matahari sumber cahaya yang kita lihat pada siang hari, Tuhan ada sumber kepada semua ini dan banyak lagi. Justeru, kasih sayang yang ayah rasakan untukmu, adik-adikmu, dan ibumu kesemuanya datang dari Allah. Kita tahu Alla itu Pengasih dan Penyayang melalui segala pemberianNya kepada kita di dalam hidup ini. Tetapi hanya di dalam solat, kita dapat merasakan kasih sayang, pemurahnya Allah, dan nikmat pemberianNya itu di dalam cara yang teramat istimewa, di dalam cara yang amat kukoh.

Misalnya, anakku tahu yang ibumy dan ayah mengasihimu dengan cara kami berdua mengambil berat terhadapmu. tetapi hanya apabila kami memeluk dan menciummu, anakku akan dapat mersakan betapa sayangnya kami terhadapmu. Begitulah tamsilnya, kita tahu Allah menyayangi kita semua dan pemurahnya Dia kerana menjagai kita. Namun hanya pada waktu kita solat, kita dapat merasakan cintaNya itu terlalu benar dan istimewa.'

'Apakah solat itu menjadikan ayah seorang ayah yang lebih baik?' Dia bertanyaku.

'Ayah harap begitu dan ayah harap dapat berfikir begitu, kerana apabila seseorang itu telah "disentuhi" dengan kasih sayang Tuhan di dalam solat, ia terlalu indah dan kukoh, sehinggakan seseorang itu merasakan ingin memperkongsikannya kepada mereka yang ada diskelilingnya, terutama kepada ahli keluarganya. Kadang-kala, selepas penat bekerja seharian, ayah merasa keletihan dan ayah ingin bersendirian. Tetapi jika ayah dapat merasai kasih sayang Allah di dalam solat, ayah akan segera teringat dan melihat ahli-ahli keluarga ayah dan mengingatkan betapa besarnya pemberian Allah kepada ayah, dan kesemua cinta dan kasih sayang yang ayah perolehi kerana menjadi ayahmu dan suaami ibumu. Ayah tak kata ayah ini seorang yang sempurna, namun ayah percaya ayah tak mungkin menjadi ayah yang baik tanpa solat. Bolehkah diterima hujjah-hujjah ayah itu?'

'Saya faham apa yang ayah maksudkan,' jawab Jameelah.

Kemudian dia memeluk saya dan berkata, 'Dan saya sayang sangat kat ayah!'

'Ayah pun sayang padamu.'








"Pelajaran Seks" Keterlaluan Bangkitkan Kemarahan Rektor Universiti
Posted: 07 Mar 2011 07:43 AM PST
C
hicago — Rektor sebuah universiti Amerika Syarikat berang kerana terdapat "pelajaran seks" yang dinilai keterlaluan diajar di lingkungan kampusnya.
Minggu lalu, Rektor Northwestern University di Chicago, Morton Schapiro, sewaktu beliau di Evanston mengatakan, ia "terganggu dan kecewa" setelah mendengar "boneka seks" berupa wanita telanjang digunakan untuk presentasi tentang seks, di luar waktu kuliah, di depan sekitar 100 mahasiswa.
Harian lokal, The Daily Northwestern, menyiarkan, peristiwa itu terjadi pada 21 Februari lepas. Sebelum dimulakan presentasi tentang seks itu, para mahasiswa sudah diberi tahu akan pendedahan secara jelas aktiviti tersebut.

Profesor psikologi J Michael Bailey, yang mengajarkan "pelajaran seks" itu, tak dapat dihubungi untuk komentarnya. Hanya dalam e-mail-nya kepada para mahasiswa yang juga disiarkan oleh The Daily Northwestern, profesor itu menyatakan bahawa ia menyelenggarakan sebuah pelajaran di luar waktu kuliah secara sukarela (optional), melayani sejumlah ahli penal yang membicarakab berbagai aspek menarik tentang seks.

"Sejumlah pengalaman ini mendidik dan menarik, tetapi dalam cara yang tak tradisional," tulisnya. Meskipun niat profesor itu adalah memberikan pelajaran, namun kerana dinilai keterlaluan, rektor pun memerintahkan dilakukannya penyelidikan terhadap insiden ini. - Reuters
Pertempuran sengit di Ras Lanuf
Posted: 07 Mar 2011 05:27 AM PST
Libyan rebel fighters take cover as a bomb dropped by an airforce fighter jet explodes near a checkpoint on the outskirts of the oil town of Ras Lanuf on March 7, 2011.
Libyan rebel fighters take cover as a bomb dropped by an airforce fighter jet explodes near a checkpoint on the outskirts of the oil town of Ras Lanuf on March 7, 2011.
A rebel fighter fires his rifle at a military aircraft loyal to Libyan leader Muammar Gaddafi at a checkpoint in Ras Lanuf March 7, 2011.
Libyan rebel fighters flash the victory sign as they look at an airforce fighter jet flying overhead after dropping a bomb near a checkpoint on the outskirts of the oil town of Ras Lanuf on March 7, 2011.
Libyan rebel fighters defiantly raise their weapons moments after an airforce fighter jet dropped a bomb near a checkpoint on the outskirts of the oil town of Ras Lanuf on March 7, 2011.
Anti-Libyan Leader Moammar Gadhafi rebel, looks through his binocular at an advance check point between the oil town of Ras Lanouf and Bin-Jawad town, eastern Libya, Monday, March 7, 2011. Forces loyal to Moammar Gadhafi have launched an airstrike against a rebel position in a key oil port. There were no casualties in the Monday morning attack in Ras Lanouf. Libyan rebels say they are regrouping after forces loyal to Gadhafi pounded opposition fighters with helicopter gunships, artillery and rockets on Sunday to stop the rebels' rapid advance toward the capital.
A Libyan anti-government rebel lies by the roadside at an advance checkpoint between the town of Ras Lanouf and Bin-Jawad, eastern Libya, Monday, March 7, 2011. An airstrike hit Ras Lanouf, a key oil port held by the rebels, on Monday but there were no casualties. A day earlier, a heavy assault by pro-regime forces stalled the rebel advance.
Libyans prepare for clash in Ras Lanuf
Anti-regime protesters in Libya are reportedly preparing for a major face-off with pro-regime forces in the oil-rich city of Ras Lanuf.
The preparation by revolutionaries comes after forces loyal to the Libyan ruler Muammar Gaddafi seized back the city of Bin Jawad on Sunday, following deadly clashes with the opposition, a Press TV correspondent reports.
At least seven people were killed and over 50 injured in clashes in Bin Jawad.
Violence persists in different cities and towns.
Gaddafi's tanks have shelled the civilian population in the western city of Misratah.
Witnesses say tanks and artillery fire have smashed into the city center in Misratah, Libya's third biggest city.
The United Nations called for urgent and unimpeded access to areas of Libya affected by violence, particularly the western part of the country.
"The Secretary General (Ban Ki-moon) is deeply concerned about the fighting in western Libya, which is claiming a large number of lives and threatens even more carnage in the days ahead," Ban's spokesperson said in a statement published by the UN's information center on Sunday.
Since Libyan ruler Muammar Gaddafi started the violent suppression of the country's revolution several weeks ago, thousands of protesters, demanding his ouster, have lost their lives in the regime's bloody crackdown.PressTV
Posted: 07 Mar 2011 08:00 PM PST
A DOCTOR IN THE HOUSE
The Memoirs of Tun Dr Mahathir Mohamad
By Mahathir Mohamad
(MPH Group Publishing, March 8, 2011)
THIS IS THE STORY OF MALAYSIA AS I SEE IT. This is also my story.
I have written about the wisdom of our founding fathers who crafted a political system that has enabled the country to democratically and peacefully resolve the problems and challenges inherent in a complex society. Malaysia may not be styled after the liberal democracies of the West, but it is led by governments elected by the people at the central and state levels. Not many former colonies have been able to make democracy work. We have.
In Malaysia, Opposition candidates can win, and be successful enough to gain control of state governments, if not the central government. Although the Alliance Party and its successor, the Barisan Nasional, have won all the national elections since Independence, there have been exhilarating highs and worrying lows. As I write this, the coalition remains vulnerable, having lost five states to the Opposition at the 2008 General Election. To regain its robustness, Barisan Nasional must make an honest assessment of its virtues and its failings, and must be prepared to take radical measures if it is to be a relevant and effective leader of Malaysia in the new millennium.
Because of pragmatic policies, Malaysia made a smooth transition from an agricultural economy to an industrial one. The sons and daughters of subsistence farmers and fishermen now work in air-conditioned factories, handling delicate instruments and producing sophisticated products for the world market.
Today, Malaysia is among the most developed in the developing world. It plays a significant role in international affairs, focusing mainly on the injustices perpetrated by the wealthier nations against poorer ones. It has been one of the most outspoken of Islamic countries. We have flourished economically. Kuala Lumpur, an unknown capital of 300,000 inhabitants at Independence, has been transformed into a cosmopolitan city of more than two million. Its skyline is characterised by impressive buildings led by the luminous PETRONAS Twin Towers, once the tallest in the world. Our development plans have always taken into account the needs of the day and those of the distant future.
I played some part in all this but it would be remiss of me not to credit my predecessors for Malaysia's phenomenal progress. They set the foundation—and I only built on it. Without their sound judgment and foresight, my task would have been significantly harder.
These memoirs must naturally contain a focus on my role, but essentially it is about my beloved Malaysia, a country which has given me—indeed, all Malaysians—a good life. There will be other books about Malaysia, even about me, from other perspectives. But I hope that here, I have done justice to my country.
I still wonder if this book is readable. I am assured that it is. But my doubts remain.
Dr Mahathir Mohamad
MARCH 2011 / NONFICTION / AUTOBIOGRAPHY/MEMOIR / 5.5 x 8.5 / 844pp / HARDCOVER / 978-967-5997-22-8
Macam "Gempa Bumi" Landa Rumah Saya - Hotimah
Posted: 07 Mar 2011 06:40 AM PST
K
uala Lumpur: "Saya sangka gempa bumi melanda kerana dinding rumah runtuh, televisyen serta peralatan lain turut jatuh dan pecah," kata Hotimah Mundari, 43, pembantu rumah warga Indonesia yang ajalnya hanya dipisahkan dengan jarak dua meter selepas sebuah lori simen yang terbabas dan merempuh rumah majikannya di Taman Bukit Anggerik, Cheras, di sini kelmarin.
Dalam kejadian di persimpangan Jalan 8/154 dari Taman Len Seng menghala ke Taman Alam Damai, jam 12.30 tengah hari itu, pemandu lori, Ong Heng Sai, 52, mati di tempat kejadian akibat tersepit di celah remukan kenderaan berat terbabit, manakala dua lagi mangsa yang menaiki sebuah PERODUA Kembara, parah.
Kejadian berlaku apabila lori simen terbabit dikatakan hilang kawalan di laluan menuruni bukit itu sebelum bergesel dengan sebuah PERODUA Kelisa di depannya menyebabkannya terbabas dan terbalik.

Kenderaan berat terbabit kemudian menghempap Perodua Kembara dari arah bertentangan sebelum merempuh tembok rumah teres dua tingkat lot tepi itu dengan bahagian bawah lori melekat pada dinding rumah.

Menceritakan detik cemas itu, Hotimah berkata, beliau sedang tidur atas sofa di ruang tamu sebelum terdengar dentuman sangat kuat menyebabkannya terkejut sebelum melihat runtuhan dinding tepi serta depan rumah yang disangkanya gempa bumi.

"Ketika itu, saya panik dan tak tahu nak buat apa. Apabila menyelak langsir, barulah saya sedar ada lori besar melekat pada dinding rumah yang jaraknya hanya dua meter dari sofa tempat saya tidur," katanya ketika ditemui di tempat kejadian.




Hotimah yang sudah tujuh tahun bekerja di negara ini berkata, ketika kejadian beliau berada di rumah bersama ibu kepada majikannya berusia 77 tahun kerana majikannya itu tinggal di rumah lain di ibu negara.

Katanya, selepas kejadian itu, beliau menyelamatkan diri dengan keluar melalui pintu belakang, manakala ibu majikannya diselamatkan anggota bomba dan penyelamat.

Ketua Balai Bomba dan Penyelamat Cheras, Johari Mohd Lazim, berkata sepasukan 21 anggota dari Balai Bomba dan Penyelamat Cheras serta Jalan Hang Tuah mengambil masa 20 minit untuk mengeluarkan dua mangsa, masing-masing seorang lelaki dan wanita dalam Perodua Kembara yang terbalik dan remuk teruk itu.

Namun, usaha mengeluarkan mayat pemandu lori simen berdepan kesukaran walaupun bomba mendapatkan bantuan dua jengkaut kerana mangsa tersepit di bawah kenderaan berat terbabit, sebelum berjaya dikeluarkan empat jam kemudian menggunakan sebuah kren.

Beliau turut mengesahkan pemeriksaan mendapati struktur rumah berkenaan masih selamat untuk diduduki walaupun sebahagian dinding depan dan tepi runtuh.

Ketua Trafik Kuala Lumpur, Asisten Komisioner Rusli Mohd Noor, berkata pihaknya sedang menjalankan siasatan bagi mengenalpasti punca sebenar kejadian termasuk kemungkinan brek lori terbabit mengalami kerosakan.


Residents in a 'fog' over pest control services
Posted: 07 Mar 2011 05:46 AM PST
By Charles Ramendran (The Sun)PETALING JAYA (March 6, 2011): Crooked individuals claiming to be appointed by the Petaling Jaya City Council (MBPJ) to carry out pest control services are making their rounds in townships here again, fleecing residents into paying them for their services.The tricksters who come well attired and display an air of authority to convince residents often demand between
Why is a Muslim who wants to kill Americans holding down a job at a European airport?
Posted: 07 Mar 2011 05:05 AM PST
A
ccording to Bismarck's best-known maxim on Europe's most troublesome region, the Balkans are not worth the bones of a single Pomeranian grenadier. Americans could be forgiven for harboring similar sentiments after the murder of two U.S. airmen in Germany by a Kosovar Muslim.
Remember Kosovo? Me neither. But it was big at the time, launched by Bill Clinton in the wake of his Monica difficulties: Make war, not love, as the boomers advise. So Clinton did — and without any pesky U.N. resolutions, or even the pretense of seeking them. Instead, he and Tony Blair and even Jacques Chirac just cried "Bombs away!" and got on with it. And the Left didn't mind at all — because, for a modern Western nation, war is only legitimate if you have no conceivable national interest in whatever war you're waging. Unlike Iraq and all its supposed "blood for oil," in Kosovo no one remembers why we went in, what the hell the point of it was, or which side were the good guys. (Answer: Neither.) The principal rationale advanced by Clinton and Blair was that there was no rationale. This was what they called "liberal interventionism," which boils down to: The fact that we have no reason to get into it justifies our getting into it.
A decade on, Kosovo is a sorta sovereign state, and in Frankfurt a young airport employee is so grateful for what America did for his people that he guns down U.S. servicemen while yelling "Allahu akbar!" The strange shrunken spectator who serves as president of the United States, offering what he called "a few words about the tragic event that took place," announced that he was "saddened," and expressed his "gratitude for the service of those who were lost" and would "spare no effort" to "work with the German authorities" but it was a "stark reminder" of the "extraordinary sacrifices that our men and women in uniform are making . . . "
The passivity of these remarks is very telling. Men and women "in uniform" (which it's not clear these airmen were even wearing) understand they may be called upon to make "extraordinary sacrifices" in battle. They do not expect to be "lost" on the shuttle bus at the hands of a civilian employee at a passenger air terminal in an allied nation. But then I don't suppose their comrades expected to be "lost" at the hands of an army major at Fort Hood, to cite the last "tragic event" that "took place" — which seems to be the president's preferred euphemism for a guy opening fire while screaming "Allahu akbar!" But relax, this fellow in Frankfurt was most likely a "lone wolf" (as Sen. Chuck Schumer described the Times Square bomber) or an "isolated extremist" (as the president described the Christmas Day Pantybomber). There are so many of these "lone wolves" and "isolated extremists" you may occasionally wonder whether they've all gotten together and joined Local 473 of the Amalgamated Union of Lone Wolves and Isolated Extremists, but don't worry about it: As any Homeland Security official can tell you, "Allahu akbar" is Arabic for "Nothing to see here."
Bismarck's second best known maxim on the region is that the Balkans start in the slums of Vienna. The Habsburg imperial capital was a protean "multicultural society" wherein festered the ancient grievances of many diverse peoples. Today, the Muslim world starts in the suburbs of Frankfurt. Those U.S. airmen were killed by Arid Uka, whose Muslim Albanian parents emigrated from Kosovo decades ago. Young Arid was born and bred in Germany. He is a German citizen who holds a German passport. He is, according to multicultural theory, as German as Fritz and Helmut and Hans. Except he's not. Not when it counts.
Why isn't he a fully functioning citizen of the nation he's spent his entire life in? Well, that's a tricky one. 1 |
2
|
Next >
From the National Review
Menteri Jerman Dikecam Dakwa Islam Bukan Sebahagian Jerman
Posted: 07 Mar 2011 05:28 AM PST
B
erlin: Menteri Dalam Negeri Jerman yang baru, Encik Hans Peter Friedrich, telah dikecam apabila mengatakan Islam bukan sebahagian daripada negara tersebut walaupun lebih empat juta orang Islam menetap di negara itu.
Gambar:
Dewan Pusat Muslim : Aiman Mazyek, Dr. Ayyub Axel Köhler, Maryam Brigitte Weiß , Burhanettin Dag, Yakup Tufan.
Mengulas kenyataan menteri tersebut, Ketua Dewan Pusat Muslim di Jerman, Encik Aiman Mazyek, berkata terdapat beberapa siri rujukan bersejarah yang unik berkaitan Islam dan dunia Islam di Eropah.
'Tiada siapa yang boleh menafikan sejarah itu. Hari ini, Islam adalah bahagian yang tidak boleh diganti di Jerman,' ujarnya.

Sementara itu, hampir semua ahli politik kanan Jerman dari semua parti besar, termasuk Parti Demokrat Bebas (FDP), mengecam Encik Friedrich atas kenyataannya pada Khamis lalu, hanya beberapa jam selepas menjawat jawatan sebagai Menteri Dalam Negeri baru Jerman.

Ketua parti pembangkang, Parti Hijau, Encik Cem Ozdemir, yang berketurunan Turkey, berkata kenyataan Encik Friedrich menunjukkan beliau mempunyai pengetahuan yang cetek mengenai masyarakat Jerman.

Kenyataan Encik Ozsemir itu turut disokong oleh rakan partinya, Encik Renate Kuanast, yang menyatakan Islam sudah lama bertapak di Jerman.

Sementara itu, Menteri Keadilan, Cik Sabine LeutheusserSchnarrenberger secara terbuka menyuarakan bantahan ke atas kenyataan anti-Islam Encik Friedrich itu.

'Tentu saja Islam adalah milik Jerman,' kata Cik Schnarrenberger yang merupakan ahli kabinet kerajaan FDP.

Komen Cik Schnarrenberger itu juga disokong oleh jurucakap dasar domestik FDP, Encik Hartfrid Wolff, yang menegaskan bahawa umat Islam telah menjadi 'sebahagian daripada kehidupan di Jerman sejak beberapa generasi lalu'. -- Agensi.


Celebrities brag of being "Muslims for a day." If only apostates were so lucky by Mark Steyn
Posted: 07 Mar 2011 05:00 AM PST
Speaking of the left's willingness to provide cover for Islamic imperialism, the hippetty-hop mogul Russell Simmons was in Times Square this weekend to stand in solidarity with the Ground Zero mosque under the slogan "Today I Am A Muslim, Too":
Some 300 people gathered in Times Square on Sunday to speak out against a planned congressional hearing on Muslim terrorism, criticizing it as xenophobic and saying that singling out Muslims, rather than extremists, is unfair.
Hip-hop mogul Russell Simmons and the imam who had led an effort to build an Islamic center near the World Trade Center site were among those who addressed the crowd.
"Today I Am A Muslim, Too." So, like, you can be a Muslim on a Sunday and something else on a Monday? Hey, that's great! Who knew? Maybe Russell Simmons could pass the good news on to Said Musa? They didn't get the memo on death row in Kabul, where he was imprisoned for converting to Christianity.
Kim Kardashian was unable to attend the rally but tweeted her support for it. Maybe Kim could jet in to the village of Soul in Egypt's Helwan Governorate and personally pass on to the locals the exciting news that you can be Muslim just for a photo-op and then move on. I'm sure the girlfriend of Coptic Christian Ashraf Iskander would love to hear that, assuming she's still alive:
A mob of nearly four thousand Muslims has attacked Coptic homes this evening in the village of Soul, Atfif in Helwan Governorate, 30 kilometers from Cairo, and torched the Church of St. Mina and St. George…
This incident was triggered by a relationship between 40-year-old Copt Ashraf Iskander and a Muslim woman. Yesterday a "reconciliation" meeting was arranged between the relevant Coptic and Muslim families and together with the Muslim elders it was decided that Ashraf Iskander would have to leave the village because Muslims torched his house. The father of the Muslim woman was killed by his cousin because he did not kill his daughter to preserve the family's honor, which led the woman's brother to avenge the death of his father by killing the cousin. The village Muslims blamed the Christians.
The Muslim mob attacked the church, exploding 5-6 gas cylinders inside the church, pulled down the cross and the domes and burnt everything inside… But that's just their colorful way of saying today St Mina and St George are Muslims, too! Witnesses said the mob chanted "Allahu Akbar" and vowed to conduct their morning prayers on the church plot after razing it.
"Today I am a Muslim, too"? No need to jump the gun, Russell. National Review What was Anil Netto saying in the Catholic Herald about Muslim Christian solidarity?

Kalau tak pangkah BN, bantuan ditarik balik
Posted: 06 Mar 2011 10:56 PM PST
02 Rabiulakhir 1432H. [MOD] -
Saya merupakan seorang warga Merlimau, Melaka yang bertugas di Sarawak. Saya sanggup pulang untuk Pilihanraya Kecil Dun Merlimau walaupun menelan belanja yang besar. Majikan saya bertanya kenapa saya perlu pulang ke Merlimau, bukankah ada undi pos? Saya jawab, "Maaf tuan, saya tidak yakin dengan undi pos." Semangat berkobar-kobar kerana PRK tidak sama dengan PRU. Tentu banyak berubah wajah kampung saya.
Tepat telahan saya, memang berubah sama sekali! Lori keluar masuk, polis bersimpang siur di jalan raya. Kampung yang dulu aman damai kini tidak ubah seperti medan pertempuran. Bendera berkibaran sehingga menyukarkan saya untuk melihat kenderaan sebelum melintas jalan. Begitu 'panas' keadaan di Merlimau sehingga berkobar-kobar saya memangkah kertas undi, dengan harapan calon pilihan saya juga calon pilihan warga Merlimau.
Apabila keputusan PRK diumumkan saya jadi kecewa. Kecewa bukan kerana PAS tewas. Kecewa kerana orang kampung saya, orang Merlimau masih belum berubah, masih belum mahu berubah dan tidak mahu berubah. Pegangan saya dan keluarga tetap condong kepada PAS dan Pakatan Rakyat. Tetapi tidak dengan orang kampung saya.
Mereka terlalu selesa dengan kebendaan, terlalu mudah disogokkan dengan harta benda, dengan jalan tar sekangkang kera, dengan biskut marie sepeket dua. Mereka tidak nampak bagaimana Ketua Menteri tercinta dengan lahap rakus menelan setiap sen ringgit yang terbang di depan mata.
Saya cuma pulang untuk tiga hari, tetapi pelbagai kisah menarik yang saya dapat di kampung saya. Jiran saya seorang ibu tunggal anak 7, dengan pendapatan RM400 sebulan, disogokkan dengan jalan tar sehingga ke depan pintu rumah. Tetapi hanya ditabur dengan batu dan pasir, tar pula entah ke mana. Lain pula ceritanya dengan seorang ahli Umno totok, yang rumahnya di sebelah masjid.
Sehari sebelum mengundi, rumahnya cantik ditar setiap pelosok halaman. Yang seorang lagi bukan setakat rumah, hingga ke rumah-rumah sewanya juga siap ditar. Ibu tunggal diberi sepeket biskut marie, sekilo gula, dan sekilo tepung gandum dengan pesanan, "Kalau kau tak pangkah BN, semua bantuan ditarik balik."
Seorang rakan saya merupakan petugas SPR yang juga pengundi, terpaksa menggunakan undi pos. Yang hairan bin ajaibnya, borang yang ditulis nama dan kad pengenalannya diarahkan supaya dimasukkan sekali dengan kertas undi. Jadi sesiapa pun boleh tahu siapa yang undi siapa. Sudah teluskah SPR?
Teringat saya dengan seorang pelakon kelahiran Merlimau yang juga penyokong BN totok. Mungkin sedang berlakon atau mungkin nak menunjuk pada anak-anak dara di sekeliling; dengan nada bongkak dia menjerit,
"Lagi-lagi sebut Allah, asyik nak minta tolong pada Allah je, bukannya nak usaha!" Na'uzubillah… bukankah segala usaha kita juga atas kehendak Allah? Semoga dia sempat bertaubat dan semoga kampung Merlimau yang saya sayangi ini tidak dilanda musibah dan mala petaka.
Banyak lagi kisah pilihanraya Dun Merlimau ini, tapi pada petugas-petugas jentera pilihanraya tentu sangat maklum. Merlimau merupakan kubu kuat BN, orang-orang Merlimau sangat setia kepada BN. Memang kami tidak meletakkan harapan yang tinggi untuk kemenangan PAS di sini.
Tapi untuk PRU13, saya berharap sesuatu boleh dilakukan kerana kami, sebagai pengundi Dun Merlimau ini amat mengharapkan perubahan. Mohon ahli-ahli Pakatan Rakyat di sini menyusun strategi untuk menghadapi PRU13. Kita perlu lakukan sesuatu untuk mengubah mentaliti pengundi bagi menjamin perubahan di masa akan datang. Insya Allah, karat BN di Dun Merlimau ini akan terhakis akhirnya.
Pengundi Dun Merlimau
Posted: 06 Mar 2011 11:35 PM PST
Berapa kerat anggota Pas yang berstatus Ahli Parlimen, Adun, Exco Kerajaan Negeri, AJK Pas Pusat, dan Ahli Majlis Syura yang bekerja keras di PRK Merlimau dan Kerdau agaknya. 
Kalah menang perkara biasa tetapi jikalau usaha tidak secara maksimum, maka kita kena koreksi diri.
Jika anggota Pas bawahan sanggup bekerja keras di setiap PRK tetapi anggota Pas yang mendapat imbuhan sebagai Exco Kerajaan Negeri, Ahli Parlimen dan Adun tak sanggup turun ke padang PRK, maka ianya suatu yang amat menyedihkan. Mana nak sama jika YB Taib Azmuddin, YB Nik Ammar, YB Hamdan, YB Ahmad Yaakob, YB Che Lah yang turun berceramah di Merlimau berbanding dengan YDP Tampin kan?
Perbankan Internet: Pelajar Perempuan & 6 Mat Afrika Ditangkap
Posted: 07 Mar 2011 04:07 AM PST
K
uala Lumpur: Seorang pelajar perempuan dari Sarawak dan enam rakan lelakinya dari Afrika mengaut keuntungan jutaan ringgit sejak setahun lalu dengan memperdaya pemegang akaun bank tempatan melalui penipuan perbankan Internet.
Modus operandi mereka cukup mudah iaitu menghantar khidmat pesanan ringkas (SMS) atau e-mel secara rambang kepada mana-mana individu dengan menyatakan akaun mereka kini digantung sementara kerana masalah teknikal.
Mereka kemudian akan meminta mangsa memasukkan nombor akaun dan nombor PIN kononnya untuk mengaktifkan semula atau mengemas kini akaun itu.

Sebaik mendapat maklumat penting berkenaan, sindiket terbabit akan segera mengeluarkan wang mangsa. Mangsa hanya menyedari tertipu selepas wang dalam akaun mereka tiba-tiba hilang.

Bagaimanapun, tindakan licik sindiket terbabit yang dalam perhatian polis akhirnya terbongkar apabila semua mereka yang menuntut di dua kolej swasta di Puchong ditahan secara berasingan malam Rabu lalu.

Menurut sumber, pelajar perempuan berusia awal 20-an, enam lelaki iaitu masing-masing dua warga Tanzania, dua (Nigeria) dan dua (Zimbabwe) berusia pertengahan 20-an yang juga konco pelajar berkenaan turut ditahan.

Katanya, semua suspek lelaki memasuki negara ini menggunakan pas pelajar sebelum aktif menjalankan kegiatan itu.

"Dalam serbuan itu, polis turut merampas beberapa komputer riba dan kad ATM. Semua suspek diserahkan kepada polis Kontinjen Melaka untuk siasatan lanjut," katanya. -hm


Pressure mounts for Alam Flora to deliver
Posted: 07 Mar 2011 03:58 AM PST
[By ELAN PERUMAL and CHOONG MEK ZHIN, The Star Metro]THE pressure for Alam Flora Sdn Bhd (AFSB) to perform is mounting with local authorities playing the main role in taking action as the expiry date of the company's annual contracts approach.Recently, the Subang Jaya Municipal Council (MPSJ) decided to take over the sub-contractor tender process from Alam Flora and change it to an open tender
Workers straying from their jobs for a fast buck
Posted: 07 Mar 2011 03:58 AM PST
[By ELAN PERUMAL and CHOONG MEK ZHIN, The Star Metro]RECYCLING is a good practice but it becomes a problem when Alam Flora workers start doing it on taxpayers' time while failing to complete their responsibilities.This is what residents of Taman Megah, Petaling Jaya, claims is happening in their area.Resident, Liew Wei Beng, who is also All-Petaling Jaya Selangor Residents Association Coalition (
No termination plans, Alam Flora stays
Posted: 07 Mar 2011 03:56 AM PST
[By ELAN PERUMAL and CHOONG MEK ZHIN, The Star Metro]Alam Flora's services are now under scrutiny and the state is working with the local authorities to improve on complaints.THE Selangor Government has no plans to terminate the services of Alam Flora Sdn Bhd despite talk that this could happen.However, the state feels that there is much to be done in terms of technicalities if the Federal
Across the World with the Singapore Girl
Posted: 07 Mar 2011 03:25 AM PST
Latest commercial by Singapore Airlines (SIA), filmed in San Francisco, India's Jaisalmer, Paris, and China's Wuzhen. Nicely made…
Singapore Girl – refers to the SIA's female flight attendants – is an iconic term for the airline's advertising campaigns for many years.
Across the World with the Singapore Girl from YeinJee's Asian Blog
Outstanding Students or လူရည္ခၽြန္
Posted: 07 Mar 2011 03:31 AM PST
This slideshow requires JavaScript.
I got some of the above pictures from the Dental Surgeon Nay Oo's Face book. TQ Dr Ne Oo.
Please may you allow me to share few of your လူရည္ခၽြန္ဓါတ္ပုံမ်ား in my blog @ http://drkokogyi.wordpress.com/ . Most of my photos and pic books of လူရည္ခၽြန္ were burnt during the great fire of Mdy 1984.
Actually I got the လူရည္ခၽြန္ in earliers. 1966,68,70,71 & 72, every year together (also in the same camps) with Dr Than Win (MMU). few times together with Dr May Mya Sein and Dr Aung Gyi (different camps). I requested Dr TW, he promised but he is very buisy now.