---
Korean Vogue Girl's Pink Wings 2011
Posted: 04 Mar 2011 09:33 AM PST
Dozen of female Korean stars took part in Vogue Girl [Kr] magazine's annual Pink Wings charity campaign, this time to help young adults who are their families' main financial support. Funds are raised through sales of participating fashion brands.
Park Soo Jin

There's more, read the full post »
Korean Vogue Girl's Pink Wings 2011 from YeinJee's Asian Blog
penang (my penang!) – champion in investments!
Posted: 04 Mar 2011 08:43 AM PST
*beaming*  (proud lah)
Speech by Lim Guan Eng whilst campaigning for the PAS candidate in the Tenang By-Election on 25th Jan 2011:
The 4 PR states of Penang, Selangor, Kedah & Kelantan have beat the other 10 BN states by attracting RM25 billion in investments comprising 53% of Malaysia's total investments of RM47.2 billion in 2010. For the first time in history, Penang is now the new champion of investments in Malaysia, coming out top in 2010.
Penang replaced the previous 2009 champion Sarawak by recording RM 12.2 billion in 2010 as compared to Sarawak RM3.9 billion. Penang was No. 4 in 2009 with RM 2.1 billion but shot up 5 times to No.1. On the other hand Sarawak went down from No.1 in 2009 with RM 8.5 billion to No. 4 with RM3.9 billion in 2010. Penang's success in drawing in RM12.2 billion is an extraordinary vote of confidence by both foreign & local investors in the PR state govt of Penang.
The No.2 state after Penang is another PR state of Selangor with RM 10.6 billion in investments. In fact the 4 PR states of Penang, Selangor, Kedah & Kelantan combined comprise RM 25 billion investments or 53% of the total investments in Malaysia of RM47,177 million in 2010. These 4 PR states alone can beat the remainder 10 states of BN Malaysia combined!
Despite the financial constraints & limitations imposed by BN, PR have shown our good governance. In Penang we have excelled by being praised by the Auditor-General Report for being the best financially managed state with record surpluses of RM88 million in 2008 & RM77 million in 2009. Penang became the first state govt in history to be commended by Transparency International for CAT(Competency, Accountability & Transparency) governance in establishing integrity in leadership.
We have wiped out hard-core poverty, the first state to do so in Malaysia. We are giving senior citizens RM100 every year & when they die, their beneficiaries a one-off RM1,000/-. All partially assisted schools of Chinese,Tamil & Sekolah Agama Rakyat are given a fixed sum of at least RM11.3 million every year. We are working towards a wifi state offered free of charge.
Penang is going green & leading in green practices such as "No Free Plastic Bag" campaigns & waste treatment through 3R of Reduce, Reuse Recycle. Penang enjoys the cheapest water rates in the country. Penang is also the Silicon Valley of Malaysia & selected as the most livable city in Malaysia on par with KL. We have done more in 3 years what BN fail to do in 51 years.
So who says that PR can not govern. We may not have the experience but neither do we have the experience to cheat or be corrupt. PR has proven that a clean govt can outperform corrupt govts. Voters of Tenang should choose PR that offers a better future not only for you but for your children.
PR is the better choice because we embrace the future. We embrace the future by embracing each & every one of you whether Malays, Indians, Chinese, Kadazans and Ibans as Malaysian brothers & sisters, Malaysian sons & daughters. Let us grow together, learn together & enjoy the success together.
*Lim Guan Eng, Penang Chief Minister & DAP Secretary General
—————————————————————————–
the  above was taken from the facebook of leong yo9k kong. this was what he had to say:
…Don't recall reading this in the STAR. They will not publish this news.
Since the mainstream media is banned from publishing such news by the govt, please do a bit of national service by forwarding this report to your contacts on the net & ask them to repeat the process.
Just imagine the exponential power of disseminating news in this manner. If one person sends out this message to 10 of his contacts & each of the 10 contacts in turn repeats this process of spreading the word around, by the 7th level, 1 million readers would have received the same message.
This is one simple & powerful way where we can spread the censored message to the rakyat to bring about a change of govt for the good of the country.
————————
yes, no doubt, as a true blood loyal penangite, i'm proud but there is something there in the CM's speech that i don't agree with.
where the CM said they (pg govt) had wiped off hardcore poverty. how can they said that when they haven't even survey ALL, ALL mind you, of those who are poor in penang. they said that (if i'm not wrong) only based on the poor who had registered with the govt, who earned less than RM500, where the govt top it up to at least RM500 but what about all the poor who have not registered with the govt. there are lots i tell you!
i'm involve in one of our church's organisation, st vincent de paul society, a society that helps the poor people staying within their churches vicinity.  5 churches in penang island and 2 churches in the mainland. these 7 churches have poor people as their 'adoptees' (adopt them and gave them cash and ration regularly, also help in other ways e.g. children's education, medical, etc).  i know there are some families that are really poor. so it isn't true that penang has wiped off hardcore poverty. and what about beggars on the road? if there are still beggars in penang, i don't think it is right to say hardcore poverty had been wiped off (though i understand some beggars are not poor at all, or some beggars are from syndicates).
Cowboys & Aliens (2011) movie trailer
Posted: 04 Mar 2011 08:24 AM PST
Official trailer for Hollywood film Cowboys & Alien. The movie is featuring a surprisingly decent cast of Daniel Craig, Harrison Ford and Olivia Wilde etc…
This sort of cult-films (aliens/xxx vs xxx) would normally hire B-rated stars instead of spending big on top names. I'm not impressed, regardless.
Cowboys & Aliens (2011) movie trailer from YeinJee's Asian Blog
German Shepherd Treat With PETPOSITIVE Next Weekend
Posted: 04 Mar 2011 08:00 AM PST
Members and canine trainers of the GSDCM
DATELINE JALAN TEMPLER, PETALING JAYA: 
GERMAN SHEPHERD DOG FANS are in for a super treat next weekend. 
Our nation's first and only registered German Shepherd Dog Club of Malaysia (GSDCM) is holding a world-class professional dog show for the breed to test its showmanship and agility. 
And PETPOSITIVE is invited! 
So
Alhamdulillah! Satu Keluarga Di Cina Memeluk Islam
Posted: 04 Mar 2011 09:13 AM PST
T
utong - Seorang perempuan Cina dan empat anaknya memilih Islam sebagai satu jalan hidupnya yang baru. Perayaan memeluk Islam dilakukan oleh Jabatan Dakwah Tutong di Kampung Keriam, di daerah Tutong.
Tamu kehormat dalam acara tersebut adalah Haji Harun bin Haji Junid yang merupakan Wakil Setiausaha Tetap di Kementerian Agama Cina. Acara dimulai dengan pembacaan surat Al Fatihah yang kemudian diikuti dengan upacara memeluk Islam.
Yong Siow Mee, membacakan doa dengan dibimbing kakitangan dari Kementerian Agama Cina dan kemudian memilih nama Muslim barunya sebagai Nur Ameerah Raziqin binti Abdullah Yong. Sementara empat anak-anaknya yang juga berganti nama Nurhafizah binti Bakar, Nurshahnizam bin Bakar, Nurhalizam bin Bakar dan Nurazlizam bin Bakar, tak lupa berdoa dan memilih nama mereka sendiri Muslim.

Acara ini juga memperlihatkan penampilan Dzikir Marhaban yang dibawakan anggota PESATU yang diikuti dengan percikan bunga yang wangi kepada Yong Siow Mee dan keempat anaknya oleh tamu kehormatan. Doa selamat dibacakan oleh Imam Haji Abd Aziz bin Badul. Pejabat dan staf Pusat Dakwah Islam dan penduduk desa setempat juga ikut hadir.



5 Members of a Chinese Family Embraces Islam

Tutong (Ahlul Bayt News Agency) - A Chinese woman and four of her children embraced Islam as their new way of life. The conversion ceremony was conducted by the Tutong Da'wah Department at Kampung Keriam in the Tutong District.
The guest of honour was Haji Harun bin Haji Junid, the Deputy Permanent Secretary at the Ministry of Religious Affairs. The event began with a recital of the al-fatihah followed by the conversion ceremony.

Yong Siow Mee, recited the dua with the guidance of the converting officer and later chose her new Muslim name as Nur Ameerah Raziqin binti Abdullah Yong, while four of her children Nurhafizah binti Bakar, Nurshahnizam bin Bakar, Nurhalizam bin Bakar and Nurazlizam bin Bakar also recited the dua and chose their own Muslim names.

The event also saw the performance of a Dikir Marhaban by the PESATU Association members followed by the sprinkling of scented flowers on the new converts led by the guest of honour. The doa selamat was read by Imam Haji Abd Aziz bin Badul. Also in attendance were officers and staff of the Islamic Da'wah Centre and residents of the village.- abnar
Rakyat Mengeluh, Harga Barang Keperluan Naik Mendadak
Posted: 04 Mar 2011 06:45 AM PST
K
uala Lumpur: "Harga minyak naik, harga barang pun naik, susah peniaga nak cari makan," keluh peniaga burger, Asraf Ahmad, 24 berikutan kenaikan beberapa harga barang yang memberikan kesan kepada perniagaan yang diusahakannya di sini.
Katanya, harga sedozen roti burger yang dibelinya sebelum ini RM9, namun baru-baru ini ia naik sehingga RM12.80 sedozen.
"Selain itu, harga sos, mayonis dan kicap turut mengalami kenaikan," katanya.
Sementara itu, tinjauan Harian Metro di beberapa kawasan di sini mendapati beberapa barang kegunaan harian mengalami kenaikan harga, malah ada beberapa barang makanan utama mengalami peningkatan harga sehingga menyebabkan peniaga serba salah untuk menaikkan harga.

Kenaikan itu dakwa mereka kerana harga ditawarkan pemborong amat tinggi berbanding harga sebelumnya.

"Payah sebab kami nak jaga pelanggan, tapi harga daging naik pula," kata Kamarulzaman Ghazali, 55, yang kini berada dalam dilema untuk menaikkan harga daging dalam pasaran.

Menurut Kamarulzaman, harga borong bagi sekilogram daging tempatan RM18 dan harga daging import antara RM12 hingga RM13, namun berlaku perubahan harga yang mendadak baru-baru ini.

"Harga baru kami terima dari pemborong semalam RM24.50 bermakna harga daging tempatan naik RM6.50," katanya ketika ditemui di sini, semalam.

Sementara itu, beberapa pelanggan yang ditemui berkata, kenaikan harga barang membebankan mereka. Menurut Rafei Jamil, 32, harga makanan mentah utama tidak perlu dinaikkan kerana ia akan membebankan.

"Sepatutnya harga makanan mentah seperti ayam, daging dan ikan tidak perlu naik kerana harga sekarang pun membebankan," katanya.

Setiausaha Kerja Persatuan Pengguna Islam Malaysia (PPIM), Datuk Nadzim Johan, ketika mengulas isu kenaikan harga barangan, berkata keadaan ini sukar untuk dikawal memandangkan sifat tamak sesetengah peniaga yang mengaut keuntungan mudah menaikkan harga barang sesuka hati.

Katanya, sifat tamak peniaga sukar untuk dikikis memandangkan mereka tahu pembeli pasti akan membeli barangan keperluan harian berkenaan.

Menurutnya, bagi menangani masalah ini pengguna mempunyai hak bagi membasmi penularan kenaikan harga barang. -hm


From Baghdad to Benghazi the Bush Doctrine sets the precedent
Posted: 04 Mar 2011 06:18 AM PST
Voices around the world, from Europe to America to Libya, are calling for U.S. intervention to help bring down Moammar Qaddafi. Yet for bringing down Saddam Hussein, the U.S. has been denounced variously for aggression, deception, arrogance, and imperialism.
A strange moral inversion, considering that Saddam's evil was an order of magnitude beyond Qaddafi's. Qaddafi is a capricious killer; Saddam was systematic. Qaddafi was too unstable and crazy to begin to match the Baathist apparatus: a comprehensive national system of terror, torture, and mass murder, gassing entire villages to create what author Kanan Makiya called a Republic of Fear.
Moreover, that systemized brutality made Saddam immovable in a way that Qaddafi is not. Barely armed Libyans have already seized half the country on their own. Yet in Iraq, there was no chance of putting an end to the regime without the terrible swift sword (it took all of three weeks) of the United States.
No matter the hypocritical double standard. Now that revolutions are sweeping the Middle East and everyone is a convert to George W. Bush's freedom agenda, it's not just Iraq that has slid into the memory hole. Also forgotten is the once proudly proclaimed "realism" of years one and two of President Obama's foreign policy — the "smart power" antidote to Bush's alleged misty-eyed idealism.
It began on Secretary of State Hillary Clinton's first Asia trip, when she publicly played down human-rights concerns in China. The administration also cut aid for democracy promotion in Egypt by 50 percent. And cut civil-society funds — money for precisely the organizations we now need to help Egyptian democracy — by 70 percent.
This new realism reached its apogee with Obama's reticence and tardiness in saying anything in support of the 2009 Green Revolution in Iran. On the contrary, Obama made clear that nuclear negotiations with the discredited and murderous regime (talks that a child could see would go nowhere) took precedence over the democratic revolutionaries in the street — to the point where demonstrators in Tehran chanted "Obama, Obama, you are either with us or with them."
Now that revolution has spread from Tunisia to Oman, however, the administration is rushing to keep up with the new dispensation, repeating the fundamental tenet of the Bush Doctrine that Arabs are no exception to the universal thirst for dignity and freedom.
Iraq, of course, required a sustained U.S. military engagement to push back totalitarian forces trying to extinguish the new Iraq. But is this not what we are being asked to do with a no-fly zone over Libya? In conditions of active civil war, taking command of Libyan air space requires a sustained military engagement.
Now, it can be argued that the price in blood and treasure that America paid to establish Iraq's democracy was too high. But whatever side you take on that question, what's unmistakable is that to the Middle Easterner, Iraq today is the only functioning Arab democracy, with multiparty elections and the freest press. Its democracy is fragile and imperfect — last week, security forces cracked down on demonstrators demanding better services — but were Egypt to be as politically developed in, say, a year as Iraq is today, we would think it a great success.
For Libyans, the effect of the Iraq War is even more concrete. However much bloodshed they face, they have been spared the threat of genocide. Qaddafi was so terrified by what we did to Saddam & Sons that he bargained away his weapons of mass destruction. For a rebel in Benghazi, that is no small matter.
Yet we have been told incessantly how Iraq poisoned the Arab mind against America. Really? Where is the rampant anti-Americanism in any of these revolutions? It's Yemen's president and the delusional Qaddafi who are railing against American conspiracies to rule and enslave. The demonstrators in the streets of Egypt, Iran, and Libya have been straining their eyes for America to help. They are not chanting the antiwar slogans — remember "No blood for oil"? — of the American Left. Why would they? America is leaving Iraq having taken no oil, having established no permanent bases, and having left behind not a puppet regime but a functioning democracy. This, after Iraq's purple-fingered exercises in free elections seen on television everywhere set an example for the entire region.
Facebook and Twitter have surely mediated this pan-Arab (and Iranian) reach for dignity and freedom. But the Bush Doctrine set the premise. National Review
—

Charles Krauthammer is a nationally syndicated columnist. © 2011 the Washington Post Writers Group.
Posted: 04 Mar 2011 06:06 AM PST
OMG!!! Can you ever imagine the stress I am going through now? You would not believe it. The past few days were lonely days and lonely nights and I fretted. I thought things would get better but it has become worse :-(.
A few days ago, my dear friend, Angela, sent her laptop for be reformatted. Two weeks earlier, she had cleverly changed her password and was over the top for having devised a foolproof password on her own. She suffered serious withdrawal symptoms and had difficulties using her netbook(er so did I which is why I wrote many blog posts the past few days due to Angela-less days and nights). Most unfortunately, she misplaced that password so when she got back her laptop today, all hell broke loose.

She could not access her yahoo account and I have been trying to help her for the past few days.
Today, I submitted yet another appeal letter to yahoo for them to restore her mailbox.
Now the problem is:
a) her alternate email has been closed down by hotmail as she has not accessed it for 2 years so she cannot access the reset password link that yahoo sent to her alternate email
b) she cannot remember the answer to her secret questions
c) she also cannot remember the answers to many of her registration details when she signed up for yahoo.
As such, it has been very trying for Angela to try to access her password. After going to the Help page, she can make 10 attempts after which her account is locked for 12 hours.
I have been trying to teach her how to use Firefox and gmail. Oh if you are her friend and if you have been used to emailing her at her yahoo address, kindly use:
angeltjgc2@gmail.com
It has been very trying for me to guide her.
How can I help her if she does not know what is:
url
window
browser
the difference between file and folder
tools
options
bookmarks
toolbar
how to use skype all over again as she now has a newer version in her laptop
favorites
google main page
the difference between igoogle and gmail
etc etc
Believe me - this is the true test of friendship :-). Sighs...She did not even know how to go to google.com.my
It took her seven minutes to find
gmail
in the google home page!!! She claimed that there are a hundred of different things in firefox that she had to decipher...Sighs.. She said that as a result of this experience, her house is now very clean and she is reading a book that she has had since 1968 :-).
I can actually write a book about her rants. Soon, she will be rapping about her problem. :-) According to her, life without s** is ok. BUT NOT WITHOUT YAHOO ....LOL!!!
To exacerbate matters, she has already terminated her ASTRO subscription. Now, she is asking me, what is she going to do with no Astro, no television and no email? She has also forgotten how to operate her cd player. So I told her to use her dvd rom and then she said, "Oh ya hor...I never thought about it." Much to her delight, I sent the
url to her favorite link
so she is happily listening to her Patsy Kline while grumbling...
For those of you who use emails, please make sure you secure your recovery email steps including:
keeping a record of your alternate email and secret questions/answers
registering your mobile phone number for them to send the code to reset your password
record of your email contacts, your email code that is given to you when you registered the email (for gmail account holders), most frequently mailed contacts, IP address record, record of logins, etc etc
I have been very distressed as I know how frustrating it is to lose an email account. It has been very trying for me to teach her how to use gmail, how to send emails, how to check the in-box. And it has been very challenging for me to teach us the difference between Internet Explorer and Firefox.
Honestly, she also does not believe how patient I have been with her haha...Now, as I type this, she is griping about Firefox and how she will go back to reading real books and not online sites. So I asked her, what about me???
Her response? "I will call you lor...."
My response" "But that is not the same!!! Die!!"
Nonetheless, I hope a miracle will happen and that she will get back her yahoo account. She is so distraught that she declared she will not get online again cos everything is so different for her.
:-(
In reality, many of us cannot live without the net. Addiction is bad but as long as we have control over IT and not let it dominate our lives, then we are safe.
Take care and Angela, I still love you even though you irritate me hahahahah!!!
'Keling Tak Sedar Diri' - Risalah Perkauman Ditaburkan Di PRK Merlimau
Posted: 04 Mar 2011 06:00 AM PST
K
etua Angkatan Muda Keadilan, Shamsul Iskandar Md Akin hari ini membuat dua laporan di balai polis Merlimau berhubung tindakan liar pihak tertentu menyerang kenderaannya dan terjumpanya risalah berbaur perkauman yang tertera dengan logo PERKASA.
Risalah itu dijumpai di peti surat penduduk sekitar Kampung Ayer Merbau semalam.
Ia kelihatan seperti halaman utama akhbar Utusan Malaysia, milik Umno dengan perkataan "Keling tak sedar diri".
"Risalah jahat berbau perkauman yang bertajuk 'Keling tak sedar diri' dikhuatiri akan menjejaskan keharmonian penduduk setempat yang berbilang bangsa dan agama.


"Saya selaku Pengerusi Majlis pimpinan Negeri Keadilan Melaka mendesak pihak polis segera menjalankan siasatan yang menyeluruh terhadap penyebaran risalah yang tidak beranggungjawab ini," kata Shamsul dalam laporannya.

Ini kejadian kedua seumpama itu dilaporkan di Merlimau. Dua hari sebelum hari penamaan calon, beberapa risalah yang dijumpai melabelkan Cina sebagai 'pengkhianat'.

Laporan kedua PKR dibuat oleh Shamsul adalah berhubung 'serangan' ke atas beberapa kenderaan PKR termasuk yang digunakan bagi membawa ketua umumnya, Datuk Seri Anwar Ibrahim di Permatang Serai pada 2 Mac lalu.

Menurut Shamsul beberapa objek keras dibaling ke arah kereta yang membawa Anwar dan dua lagi kereta yang mengiringi ketua pembangkang berkenaan.

"Tiba-tiba saya terdengar bunyi hentaman yang kuat pada kenderaan, saya terus beredar dan berhenti rehat di gerai berhampitan Masjid Sempang tidak jauh dari dari jalan Batu Gajah... dan mendapati terdapat kesan hentaman yang kuat di bahagian depan bonet oleh batu.

"Ini adalah tindakan provokasi dan samseng oleh penyokong-penyokong BN,"tulis Shamsul dalam laporannya itu.

Dua hari lalu, ketika ceramah Pakatan Rakyat oleh Anwar di Permatang Pasir, dua kereta dipecahkan cerminnya manakala angin pada tiga motosikal dilepaskan dan tempat kunci dua lagi motosikal dirosakkan.

Awal minggu ini, seorang penduduk yang meletakkan keretanya di hadapan bilik operasi DAP juga mendapati cermin belakangnya dipecahkan.

Kain rentang PAS sekitar Merlimau juga dirosakkan manakala sebuah pentas yang didirikan oleh DAP bagi majlisnya juga dibakar.


PRK Merlimau: Kempen BN Bertentangan 1Malaysia
Posted: 04 Mar 2011 05:15 AM PST
P
enasihat DAP, Lim Kit Siang mendakwa kempen pilihan raya kecil DUN Merlimau sangat kotor dan bertentangan dengan slogan 1Malaysia yang dilaungkan BN, lapor Harakahdaily.
Lim yang kesal dengan beberapa perbuatan khianat termasuk penyebaran risalah fitnah berkata, Umno BN harus bertanggungjawab dalam perkara berkenaan.
"Kempen ini mahu menonjolkan 1Malaysia yang sepatutnya menunjukkan perpaduan dan satu kempen yang bersih.

"Tapi sangat sedih apabila melihat kempen yang sangat kotor. Ada fitnah, dusta, risalah-risalah dan gambar lucah, tuduhan-tuduhan tidak berasas dan siapa yang bertanggungjawab?

"Tentulah Barisan Nasional. Tak boleh lari daripada itu," kata beliau pada sidang media di bilik gerakan DAP, pekan Merlimau, petang semalam.

Hadir sama ialah calon PAS yang mewakili Pakatan Rakyat, Yuhaizad Abdullah.

Lim yang juga ahli parlimen Ipoh Timur juga berkata, Umno harus memberi peluang kepada pengundi-pengundi untuk memilih calon daripada mana-mana parti tanpa menggunakan wang sebagai umpan.

"Siapa menang siapa kalah terpulang kepada pengundi-pengundi.

"Berkempenlah secara bersih dan hormati keputusan rakyat. Tak perlu ada insiden-insiden seperti pecah kereta, pentas DAP cuba dibakar.

"Ini semua tidak patut berlaku dan semua bertentangan dengan slogan 1Malaysia.

"Politik wang sangat jelas dan ini bukan satu pertandingan yang sihat dan sangat dikesali," katanya.

Sementara itu, mengulas mengenai peluang Pakatan Rakyat untuk menang pada pilihan raya ini, Lim berkata, kalah atau menang bukan keutamaan tetapi yang lebih penting adalah melihat perubahan yang dilakukan pengundi-pengundi yang terdiri daripada pelbagai kaum.

"Kita tahu tempat ini memang sukar untuk menang, mungkin tak boleh menang tapi apa yang mustahak dapat sambutan pengundi-pengundi di kawasan ini yang menunjukkan sokongan lebih kuat kepada Pakatan Rakyat," katanya.

Ujarnya juga, selepas pilihan raya umum 2008, semakin ramai rakyat yang mahukan politik baru.

"Sejak tsunami politik tiga tahun dahulu kita lihat ada perubahan bukan sahaja di negeri Melaka tapi di Malaysia dan apa yang berlaku di Mesir,Tunisia dan Timur Tengah, kita lihat perkembangan politik baru dan rakyat mahu menuntut perubahan termasuk di Malaysia," katanya.


Posted: 04 Mar 2011 05:13 AM PST
I just realised that today, 4th March 2011, is the 4th anniversary of Pi's TWIST!!
My first ever blog posting was on 4th March 2007, with arwah Kak Ruby Ahmad as the first person ever to comment on my blog, also on the same day.
I have blogged about many of my clients… I can't even recall how many of them. The ones who have already left us like Rose, Lily, Rina, Azman & Rashid. The unwed pregnancies… Zana, Sharifah and Azimah. The babies born to mothers who are young enough to be my daughter… (surely my little Cek Mek and baby So'od stole the limelight), and not forgetting the other pregnancy cases I've been dealing with… Maria, Sha, Fuzi, Yah, Asiah, Ina…
I have blogged about the children… especially the ones taken care by single mothers. The ones whom I've brought out shopping for their schooling needs, the ones needing help for their schooling…
I have blogged about my deliveries… the groceries, the bicycles…
I have blogged about our Family Day outings… Lost World of Tambun in 2007, Taiping Zoo in 2008, National Stud Farm in 2009 and back to LWOT again in 2010.
I have blogged about my clinic duties in Ipoh and Taiping… the various types of people I see at the clinic.
I have blogged about the talks I gave and the exhibitions we participated in… to give awareness to the public on the subject of HIV/AIDS.
And oh, of course, from time to time I do also apply my 3M in this blog… merepek, merapu, meracau… :)
I am not too sure how long I will continue to blog, but I guess as long as I am still active in this line of voluntary work, I shall continue to bore you with my stories.
Hopefully after 4 years, you are not THAT bored yet with…
NGO 1Malaysia Di Merlimau: Ali Rustam Ibarat Kura-kura Dalam Perahu
Posted: 04 Mar 2011 04:30 AM PST
J
asin - Kewujudan pertubuhan misteri yang menggunakan nama 1 Malaysia ketika kempen pilihan raya kecil Dewan Undangan Negeri (DUN) Merlimau menimbulkan pelbagai persoalan besar mengenai motif sebenar badan itu.
Malah pertubuhan itu, yang turut menganjurkan pelbagai jenis program termasuk majlis makan malam dikatakan mempunyai kaitan dengan Barisan Nasional (BN).
Selain itu, kewujudan pertubuhan misteri itu dilihat membantu kempen BN dengan menawarkan pelbagai hadiah dalam setiap program yang dianjurkan.

Difahamkan pertubuhan itu beroperasi atas nama 1Malaysia dan hanya muncul dalam kempen pilihan raya kecil untuk mengagihkan barangan keperluan termasuk mengedarkan kemeja-T tertera logo 1 Malaysia kepada pengunjung khususnya pengundi kawasan Merlimau yang hadir.

Pertubuhan ini dikatakan mengadakan makan tengah hari dan makan malam secara percuma kepada pengundi. Difahamkan program itu dihadiri pengundi bukan Melayu yang jumlahnya begitu ramai.

Terbaru, pertubuhan itu telah mengadakan program makan malam bersama masyarakat India di Sekolah Jenis Kebangsaan (C) Merlimau di sini malam tadi.

Setiap pengundi diberikan tiket untuk menghadiri program tersebut. Mereka yang tiada tiket tidak dibenarkan masuk termasuk wartawan.

Selain itu, program anjuran pertubuhan misteri itu dikawal ketat petugas yang memakai kemeja-T 1 Malaysia.

Ketika ditanya mengapa wartawan tidak dibenarkan masuk, petugas terbabit berkata hanya mereka yang mempunyai tiket dibenarkan untuk menyertai program yang dianjurkan.

"Maaf, hanya mereka yang ada tiket sahaja yang boleh masuk. Ini adalah arahan pihak atasan, saya tidak boleh benarkan," kata petugas yang mengawal di pintu utama sekolah itu.

Selain makan malam, masyarakat India yang hadir turut dipersembahkan dengan dendangan lagu dan cabutan bertuah.

Wartawan yang menunggu di hadapan pintu masuk sekolah itu hanya dibenarkan masuk ketika Ketua Menteri Melaka Datuk Seri Mohd Ali Rustam hadir memberikan ucapan.

Bagaimanapun ketika ditanya mengenai pertubuhan itu, Mohd Ali berkata beliau tidak tahu tentang kewujudannya.

"Saya tak tahu, saya datang sini sebab ada ramai orang, jadi saya singgah.

"Tapi kalau ia sokong 1 Malaysia saya juga sokong," katanya.

Pertubuhan 1 Malaysia ini pertama kali muncul pada kempen pilihan raya kecil di Galas November lalu dengan sejumlah sukarelawannya mengagihkan beg barangan itu kepada pengundi, khususnya di kawasan yang ramai pengundi berbangsa Cina.

Keadaan yang sama juga disaksikan pada pilihan raya kecil Tenang. -TMI

Ulasan GB

Kura-kura dalam perahu. Pura-pura tak tahu.

GB sudah ulas di dalam BN Guna NGO, Ubah Taktik Bawa Penari Seksi Ke Merlimau.

Petikan:

Ya, begitu sandiwara UMNO BN yang mengubah taktik dengan menggunakan NGO, bukan lagi parti komponen BN untuk membawa penari seksi di dalam pilihanraya kecil.

Jika sebelum ini majlis konsert sedemikian di bawa oleh MCA, tetapi setelah di hentam teruk oleh masyarakat Islam, kini sebuah NGO dibentuk - bernama 1Malaysia untuk mengambil alih peranan yang dimainkan oleh MCA sebelum ini.

Untuk menipu rakyat, maka berkatalah mereka kononnya mereka juga mengjengkelkan BN, kononnya MCA, MIC dan Gerakan juga irihati dengan mereka, walhal itu adalah hanya wayang dan sandiwara untuk mengaburi mata masyarakat umum.

MCA, MIC dan Gerakan telribat untuk menjemput masyarakat bukan Melayu ke jamuan anjuran NGO berkenaan. Itu sudah jelas membuktikan ia adalah tajaan BN sendiri.



Khalid Mahu Peguam Negara Dakwa ADUN Kuang
Posted: 04 Mar 2011 03:45 AM PST
M
enteri Besar, Abdul Khalid Ibrahim menghantar sepucuk surat hari ini kepada Peguam Negara, Abdul Ghani Patail yang mengesa tindakan undang-undang diambil terhadap Ahli Dewan Undangan Negeri (ADUN) Kuang, Abdul Shukor Idrus yang secara terbuka mengaku memiliki dan mengedar akhbar tanpa permit, Selangor Terkini.
Pengakuan terbuka Ketua Penerangan UMNO Selangor itu telah disiarkan portal berita, Malaysiakini dan beberapa akhbar utama lain pada 23 Februari lalu.
Tindakan Abdul Shukor menyalahi Akta Mesin Cetak dan Penerbitan 1984 kerana mengedarkan kalendar beliau bersama-sama akhbar Selangor Terkini yang didapati menggunakan logo rasmi Kerajaan Selangor tanpa kebenaran.

Menteri Besar berpendirian bahawa tindakan Abdul Shukor telah memberi imej buruk terhadap wakil rakyat kerana perbuatannya itu menunjukkan seolah-olah beliau menyokong bahawa sesebuah penerbitan tidak memerlukan kebenaran Kementerian Dalam Negeri.


Sehubungan itu, Menteri Besar menggesa Peguam Negara mengambil tindakan terhadap Abdul Shukor kerana bersubahat mengedarkan akhbar tanpa permit dan menggunakan logo rasmi Kerajaan Selangor tanpa kebenaran.

Menteri Besar juga telah mengarahkan pegawainya menghantar bukti-bukti kepada pihak polis bagi membantu siasatan susulan laporan polis yang telah dibuat pada 17 Januari lalu.

Abdul Khalid (gambar kanan) berharap Peguam Negara tidak menutup sebelah mata atau pilih kasih dalam kes ini kerana Abdul Shukor memperlekehkan pentadbiran Kerajaan Selangor dan DYMM Sultan Selangor.

"Saya berharap Peguam Negara akan bertindak tanpa rasa takut atau memihak (without fear or favour) dalam hal ini sepertimana yang dituntut oleh rakyat dan undang-undang Malaysia," kata Menteri Besar. -MR

*Kenyataan media daripada sekretariat akhbar Pejabat Menteri Besar Selangor.


Pemimpin PAS Kesan Ada Pengundi Luar Ditawarkan Untuk Mengundi Di Merlimau
Posted: 04 Mar 2011 03:29 AM PST
M
erlimau - Beberapa pengundi luar akan digunakan untuk menjadi pengundi di pilihanraya kecil DUN Merlimau, demikian didedahkan oleh Naib Presiden PAS, YB Salehuddin Ayub di sini petang tadi.
"Daripada maklumat yang kita dapat, diantaranya ialah ada (orang luar) yang ditawarkan menjadi pengundi. Kita melihat hal ini sebagai sesuatu yang serius. Mereka disediakan habuan sekiranya mereka bersedia untuk menjadi pengundi pada 6 hb ini. Jadi saya berharap perkara ini dapat dielakkan untuk menjamin sebuah pilihanraya yang adil dan bersih di Merlimau ini," ujarnya.
Menjawab satu pertanyaan, Salehuddin merasa pelik bahawa Ketua Menteri Melaka, Datuk Seri Mohd Ali Rustam menyatakan beliau tidak tahu mengenai kewujudan sebuah NGO misteri yang menamakan diri mereka 1Malaysia di kawasan Merlimau yang bergerak untuk memberikan hadiah-hadiah kepada pengundi-pengundi.

Laporan The Malaysian Insider sebelum ini menyebut pertubuhan itu turut menganjurkan pelbagai jenis program termasuk majlis makan malam dikatakan mempunyai kaitan dengan Barisan Nasional (BN).

Selain itu, kewujudan pertubuhan misteri itu dilihat membantu kempen BN dengan menawarkan pelbagai hadiah dalam setiap program yang dianjurkan.

"Bagaimana Ketua Menteri Melaka bleh hadir di program berkenaan tetapi dalam masa yang sama beliau menyatakan beliau tidak tahu menahu tentang kewujudan NGO berkenaan?" soal Salehuddin.


Selain itu beliau turut mendedahkan bahawa beberapa pemimpin PAS termasuk calon PAS, Haji Yuhaizad Abdullah telah menerima SMS ugutan dari kumpulan yang menggelarkan diri sebagai 'Geng Jebat Derhaka'.

Ujar beliau, kemungkinan besar Barisan Nasional (BN) adalah dalang di sebalik penyebaran SMS berbaur ugutan itu.

SMS tersebut berbunyi "Geng Jebat Derhaka akan terus mengganas di ceramah-ceramah PR (Pakatan Rakyat) yang menjadi pentas memecah-belahkan Melayu, sekiranya anda mahu kejadian pecah kenderaan di (Kampung) Chinchin dan Jalan Pahlawan berulang, hadirlah ke ceramah-ceramah PR pada malam ini dan seterusnya... awas keselamatan kenderaan anda tidak terjamin".

Selain Yuhaizad, turut menerima SMS sama adalah Setiausaha PAS Melaka Harun Mohamad dan Yang Dipertua PAS Jasin Jasme Tompang.

Setiausa Perhubungan PAS, Sdra Harun Mohammad menyatakan:

"Saya yakin ugutan ini datang dari pihak Umno-BN kerana sebelum ini saya pernah menerims SMS dari nombor yang sama berbunyi 'TPM (Timbalan Perdana Menteri) bayau (bayar) makan minum di Chinchin supaya halal dan dia tak amik (ambil) kesempatan macam (Datuk) Nik (Abdul) Aziz (Nik Mat)... naik haji pun nak free (percuma)... nak orang sponsor (taja)... itu rasuah namanya dan tak ikut sunah nabi... sah ke hajinya?

"Nombor telefonnya sama tapi bila dihubungi tidak dapat," kata Harun.

Tambah Harun, beliau telah membuat laporan polis berhubung SMS berbaur ugutan itu dan berharap pihak polis akan membuat siasatan segera.

Jelas Harun, beliau menerima SMS tersebut pada pukul 7.20 malam dan membuat laporan polis kira-kira pukul 12.30 malam tadi.

Pilihan raya kecil DUN Merlimau menyaksikan pertarungan satu lawan satu antara Yuhaizat dan calon BN, Roslan Ahmad yang merupakan ahli jawatankuasa Umno Jasin.


LIBYA - Anak Pendekar Umar Mukhtar Bersuara
Posted: 04 Mar 2011 12:58 AM PST
Libya: Death Toll Rises to 6,000, US Mulls Intervention
Posted: 04 Mar 2011 12:43 AM PST
Written by Antoun Issa
This post is part of our special coverage Libya Uprising 2011.
Human rights groups have put the latest death toll in the Libyan crisis to over 6000, as pro-Gaddafi forces continue to pound opposition-held cities with air strikes.
Much of the fighting appears to be in the city of Brega, although reports indicate that anti-Gaddafi revolutionaries have successfully repelled the offensive and are pushing towards the capital, Tripoli.
Men at the refugee camp "Shusha" on the Libyan-Tunisian border. Image by Amine LANDOULSI, copyright Demotix (03/03/2011).
Evidence that Gaddafi is perpetrating gross atrocities is mounting, with images and news of human rights violations continuing to seep through social media. This, for example, is an extremely graphic image of protesters shot dead by anti-aircraft weaponry currently being circulated on social media.
Thousands of refugees continue to pour over the border into Tunisia, where temporary camps have been set up by the United Nations Refugee Agency UNHCR to shelter fleeing foreigners, mostly Egyptians.
Below is raw footage of fighting taking place on the outskirts of Brega. Pro-Gaddafi fighter jets can also be heard hovering above the city.
Bloggers in Libya continue to post updates, amidst growing fears for their safety.
From Tripoli, From the Rock urges the West to lift sanctions that are cutting off urgently needed funds for ordinary Libyans to live:
If you thought that the past two weeks were painful, the future does not look less tragic, because with this mass freezing of Libyan assets, I'm afraid that the Central Bank will not be able to cover any withdrawing of funds from Libyan citizens, which would result in an economic crisis in the power of purchase. Salaries may not be accessible if there is no liquidity and that would create mass fear.

If there is anyone listening please unfreeze those assets!
Khadija Teri describes life in Tripoli as pro-Gaddafi forces prepare for the looming battle:
We drove around the city to see what was happening. Women holding shopping bags hurried about with worried looks on their faces. Men wearing green scarves around their necks were busy putting up green flags. Pick-up trucks with oil-company stickers slapped on the sides but without licence plates were parked at roundabouts, doors and windows open to reveal uniformed men with machine guns inside. A huge crowd of people were at the port waiting to board a ship that would evacuate them to safety. Anti-aircraft guns were placed at various places along the coast road. The weather was beautiful but no one was enjoying the day. The whole atmosphere was weird, it felt as if you were being watched or followed. It felt as though any second something horrible could happen - it felt unsafe.

I'm getting tired of staying at home. The kids want to go back to school again. Today I said to a friend: 'I want things to be normal again.' and she laughed and replied 'Things have never been normal in Libya!'
My Enchanting Sereeb writes with a sense of urgency as Gaddafi continues to perpetrate atrocities:
The cities of Misrata and Az-Zawia still under siege and medical supplies are running low; yesterday Gaddafi's mercenaries dropped bombs on Al-Brega, one of the biggest oil fields in Libya.

I just spoke to my brother in Benghazi and he told me: "there is no going back; all we want is for gaddafi and his sons to leave Libya and stop this bloodshed. No negations, no reconciliation with this criminal regime. We are not purporting violence but we are all willing to die for our freedom. We had enough of this cruel regime; it terrorized us over 42 years, enough is enough. We want to live in peace and build our country. There is no civil war in Libya and there won't be one; the war is between the Libyan people and gaddafi and his mercenaries. We either live with dignity or die. THERE IS NO GOING BACK.

My life is at a standstill at the moment; I'm sick, I'm traumatized but I'm sure of one thing: I am too willing to die for our freedom.

One crazy person is going to set a whole country ablaze and kill as many people as he can and the world is watching, analysing, worrying about gas prices and the Oscars! No wonder I've been sick for days. I need to join my family in Libya.
Libyan tweeps are also keeping the world informed as the violence unfolds:
@

FreeLibyan87

#Libyans remember the blood of your martyrs we have to finish what they started. It is our duty now to fulfil their dream of a FREE #LIBYA
@

ShababLibya

The liberated parts of #Libya namely Benghazi are cleaner then they have ever been in 42 years as the youth are taking care of everything
@

Libya_United

Air-crafts on sky of Tripoli Today! http://twitpic.com/45o5zs http://twitpic.com/45o6ho #Tripoli #Feb17
@

ShababLibya

BREAKING: What sounds like Bombs in Benghazi now, explosions taking place, not clear what is the source but can be heard very close #Libya
Meanwhile, talk of US military intervention in Libya has received little enthusiasm from neither Libyan nor American tweeps.
@Tripolitanian Come on #Libya! The US or UN or anyone else won't do it for you, YOU must bring success to this revolution! You can do it.
@Tripolitanian With the US involvement in current #Libyan affairs, I worry that #Libya will turn into the next #Iraq
@Tripolitanian The #Libyans would greatly favour an Arab League's imposition of a No-Fly Zone over #NATO's. #Libya
@libya_Horra Hates how western media has adopted calling us #rebels.. We revolutionaries, people that said enough.. We deserve to be FREE!! #libya #feb17
@TrablesVoice last plan for Gaddafi is to tell all Libyans the US are coming to invade Libya for OIL, he will do what ever it takes for them to come.
@Tripolitanian Looks like the Chinese have made themselves clear on #Libya situation, they want w/e is economically best for them, ie #Gaddafi
Western tweeps:
@jane4today We in America toss the words"hero" & "freedom" aound a lot. U all have shown us the real meanings #Libya #Tripoli #Feb17 God be with u all
@chlai88 #libya is more #iraq than bosnia. premature western military intervention becomes a western revolution rather libyan's own
@wwwwwhatt they (US) had the capabilities to end it (Gaddafi) yesterday, 10 years, 20 years ago, wouldn't agree then or now…to put it another way, i would not want a serial killer to rescue me from a crazed mugger
@nirrosen No fly zone over Libya is a great idea, but maybe put one over Afghanistan too so the US stops killing Afghan children?
@nist Gates is wrong: No-fly (if limited to East Libya) does not require strikes against air defenses in Tripoli. US should act now. #eastlibya
@robertastrupp Libya: Have to do what is BEST 4 US & Israel-It is a fool's errand to imagine the Muslims of Libya will even thank us. Remember Lockerbee !
Past experiences of Bosnia and Rwanda have come back to haunt the international community as it faces a major test in averting a humanitarian catastrophe in Libya.
Whilst many are indeed skeptical of American and British intervention in a strategic Arab state, given historic antagonism, the world must decide whether allowing thousands to perish is a necessary sacrifice to free Libya from a ruthless dictator.
This post is part of our special coverage Libya Uprising 2011.
Ketua Guru Cabul 11 Pelajar Perempuan.
Posted: 04 Mar 2011 01:18 AM PST
KL, 4 Mac 11: Ketua guru disiplin di sebuah sekolah menengah di Pandan Indah, Ampang mengaku tidak bersalah di Mahkamah Majistret Ampang di sini atas 11 pertuduhan mencabul 11 pelajar perempuan berusia antara 15 dan 16 tahun, bulan lepas.
Mengikut kesemua pertuduhan itu, Ismazi@Megat Ismazi Ismail, 48, didakwa mencabul kehormatan dengan meletakkan tangannya di atas dada kesemua pelajar berbangsa Cina itu di dalam bilik guru disiplin antara jam 7.30 pagi hingga 8.30 pagi, 25 Feb lalu.
Pertuduhan adalah mengikut Seksyen 354 Kanun Keseksaan (Akta 574) yang memperuntukkan hukuman penjara maksimum 10 tahun atau denda atau sebat atau mana-mana dua hukuman berkenaan, jika disabit kesalahan.
Ketika pertuduhan dibacakan oleh jurubahasa mahkamah, isteri tertuduh yang duduk di belakang kandang pesalah kelihatan menekup muka sambil ditenangkan oleh seorang rakan perempuannya.
Terdahulu, Timbalan Pendakwa Raya Jaizah Jaafar Sidek menawarkan jaminan sebanyak RM1,500 dengan seorang penjamin terhadap tertuduh bagi setiap pertuduhan.
Bagaimanapun, peguam Amir Asree Meor Nordin yang mewakili tertuduh memohon supaya wang jaminan itu dikurangkan kepada RM800 untuk setiap pertuduhan kerana jumlah yang ditawarkan oleh pendakwaan adalah tinggi.
Amir Asree berkata, tertuduh merupakan penanggung tunggal keluarga dan perlu menyara empat anak yang masih bersekolah kerana isterinya tidak bekerja.
"Sejak tertuduh ditangkap pada 25 Feb lepas, berita mengenainya tersebar luas dan menyebabkan reputasi dan maruahnya sebagai penjawat awam tercalar kerana tertuduh telah berkhidmat sebagai guru selama 23 tahun.
"Rakan tertuduh yang rata-ratanya guru di sekolah yang sama turut hadir hari ini bagi mengikuti prosiding kes ini sebagai tanda sokongan moral terhadap tertuduh,"katanya.
Majistret Azaraorni Abd Rahman kemudian membenarkan tertuduh diikat jamin sebanyak RM11,000 bagi kesemua pertuduhan dan menetapkan 25 Mac ini untuk sebutan kes.
Isteri kepada tertuduh membayar wang jaminan itu. — Bernama
Polis Pengiring Kes Bunuh Sosilawati Ditemui Mati
Posted: 04 Mar 2011 01:45 AM PST
K
epong – Seorang anggota polis yang pernah mengiringi suspek terbabit sepanjang kes pembunuhan jutawan kosmetik, Datuk Sosilawati Lawiya, ditemui mati dalam longkang akibat kemalangan di Jalan 26, Taman Desa Jaya, semalam. -illustrasi hmetro
Mayat anggota polis berpangkat Lans Koperal dari Cawangan Jabatan Siasatan Jenayah Berat D9, Ibu Pejabat Polis Kontinjen Kuala Lumpur (IPK KL) itu dipercayai maut kira-kira jam 3.00 pagi hari sama.
Pemangku Ketua Trafik dan Ketenteraman Selangor, Deputi Superintendan Ismail Ibrahim berkata, kejadian disedari kakitangan melakukan kerja penyelenggaraan di taman perumahan di situ.

Mayat mangsa dipercayai dihanyutkan arus deras sebelum ditemui tersangkut pada perangkap sampah di longkang besar perumahan terbabit.

"Mangsa satu lelaki India dikenali sebagai Devaraju Naidu Krishnan, 30, kad pengenalan RF144780 ketika itu menunggang motosikal meninggal dunia di tempat kejadian dipercayai akibat lemas.

"Siasatan awal kemalangan dipercayai berlaku apabila mangsa yang menunggang motosikal bersendirian pulang ke rumahnya di Taman Ehsan dipercayai gagal mengawal motosikalnya lalu bergesel dengan pembahagi jalan," katanya.

Ismail berkata, pergeseran itu menyebabkan mangsa terjatuh ke dalam longkang sedalam dua kali dua meter yang dipenuhi air akibat hujan lebat.

Katanya, mayat mangsa ditemui kira-kira jam 7.30 pagi, 200 meter daripada tempat kejadian akibat dihanyutkan arus longkang.

"Ketika kejadian dipercayai hujan lebat dan air longkang penuh. Mangsa ketika itu menunggang motosikal jenis Honda Wave, nombor pendaftaran WSX 2355.

"Pemeriksaan ke atas mayat tidak menjumpai sebarang kesan kecederaan lain, selain di bibir kanan," katanya.

Terdahulu, menurutnya, mangsa berkhidmat lebih 10 tahun dalam Polis Diraja Malaysia (PDRM), meninggalkan seorang balu dan seorang anak.

Mayat mangsa dihantar ke Hospital Selayang untuk dibedah siasat.

Ismail berkata, kes ini dibuka mengikut Seksyen 41(1) Akta Pengangkutan Jalan 1987 dan siasatan terperinci sedang dijalankan pihak polis.

Sementara itu, tinjauan di tempat kejadian, penduduk berhampiran, Muhammad Hafiz Kamarudin, 15, berkata, ketika itu dia dalam perjalanan ke kedai ternampak kelibat orang ramai melihat mayat mangsa kira-kira jam 8.00 pagi.

"Ketika mayat dikeluarkan nampak keadaannya sudah kembung, terdapat kesan darah di bahagian kepala, manakala sebelah mata mangsa terkeluar," katanya.

Menurut seorang jiran mendiang yang enggan dikenali, mangsa tinggal bersama keluarga mertuanya di apartmen berhampiran kira-kira satu kilometer daripada tempat kejadian.

Katanya, mangsa sering dilihat keluar masuk ke perumahan berkenaan dengan menaiki motosikal pergi balik ke tempat kerja dan kadangkala bersama ahli keluarganya.


Islamic remedies: Lemongrass a cure for chronic diseases
Posted: 04 Mar 2011 01:44 AM PST
Dr. Rizwan Ahmed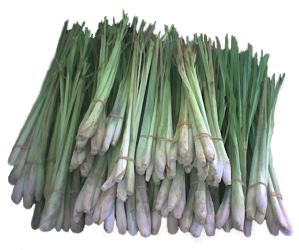 LEMONGRASS (Cymbopogon citratus) is so named because of the lemon-like fragrance it emits from its leaves when crushed or boiled. It is a popular perennial grass, the leaves of which grow up to one meter long. It is cultivated in many countries for its fragrant leaves.
Hadith
In the Sahih it is narrated that Prophet Muhammad (peace be upon him) said: "Do not cut its plant." Al-Abbas (may Allah be pleased with him) said except for Al-ithkhir, O Messenger of Allah (pbuh) for their (the people of Makkah) servants use it and it is also used for their houses." The Prophet (pbuh) said: "Except for Al-ithkhir."
Medicinal use
The Palmarosa species of the lemongrass has a distinct sweet-smelling oil that can be of significant use in aromatherapy. It has a calming effect that can relieve stress and tension in the body. One can enjoy the relaxing mood effect of lemongrass by using it in a massage or during bath. The lemongrass can even be utilized as a mild depressant.
Medicinal function
The lemongrass also has good effects on the body. It can help significantly in detoxifying the organs in the digestive system like pancreas, kidney, bladder and liver.
This is made possible because the lemongrass helps in cutting down cholesterol, uric acid and toxins in the system.
At the same time, this helps in stimulating digestion and blood circulation. Consequently, gastroenteritis and indigestion can be avoided. It also strengthens and gives tone and vitality to the body, lowers body heat and prevents or cures spasms. Its use is recommended in cases of vomiting, diarrhea, headache, dysmenorrhea, chronic rheumatism, and sprains. It is also very useful for insomnia or sleeplessness.
Other uses
Anti-inflammatory/analgesia: Conflicting analgesic and anti-inflammatory effects have been demonstrated in experiments on animals.
Antioxidant action: Lemongrass oil (C. citratus ) has shown antioxidant and radical-scavenging activity in several experiments.
Cardiovascular: Dose-related hypotensive effects and weak diuretic actions have been demonstrated in rats. In one study, lemongrass extract reduced the cardiac rate but did not alter the contractile force in isolated rat hearts.
Diabetes: A study found that lemongrass leaf tea ingested for two weeks induced no hypoglycemic changes; however, an experiment on rats demonstrated dose-dependent decreases in fasting blood glucose levels.
Clinical studies
Commonly used for its citrus-like flavor in soups and teas in Asian cuisines, lemongrass is also thought to have medicinal properties and medical uses, some of which have been supported in scientific research.
Anti-cancer: Lemongrass essential oil may protect against cancer, according to a study published in the November 2010 "Journal of Applied Toxicology."
Laboratory mice exposed to a substance that damaged white blood cells and to several carcinogenic substances consumed 500 mg of lemongrass essential oil per kg of body weight, and showed less white blood cell damage and fewer cancerous growths than controlled groups that did not receive lemon grass, according to study authors L.T. Bidinotto et al., at Instituto de Biociências, Botucatu, Brazil.
Anti-inflammatory: Lemongrass tea may offer potent anti-inflammatory benefits, according to researchers V. Francisco et al. at Centro de Estudos Farmacêuticos, Universidade de Coimbra, Coimbra, Portugal. Rich in polyphenol anti-oxidants, lemongrass leaf extract inhibited nuclear factor kappa-B – a gene that promotes the body's stress response – and also inhibited a pro-inflammatory enzyme, in the cell culture study, published in the January 2011 "Journal of Ethnopharmacology." The researchers concluded that lemongrass tea may have promise for the treatment of inflammatory conditions.
Anti-convulsant: Anti-convulsant effects against neurotoxins such as strychnine may be included in the list of health benefits of lemongrass essential oil, according to a study by M.R. Silva et al. at the Department of Physiology and Pharmacology, Federal University of Cear?, Cear?, Brazil.
How to Use
The extract from the leaves is to be taken internally with milk or as a herbal tea to take care of all the ailments listed under medicinal use.
Lemongrass is generally recognized as safe.
A suggested safe limit for humans (based on an experiment in rats) is 0.7 mg/kg/day of the essential oil.
Conclusion
Lemongrass may sound and look very ordinary to you but there are many wonders you can get from this plant. So get to know lemongrass better and it may just be the answer to one of your needs today.
– The writer can be contacted on Islamicmedicines@gmail.com
Harassment against Msian protestors continue, will we stand with them?
Posted: 04 Mar 2011 01:06 AM PST
I just got off the phone with an activist who has been active in a lot of the death in detention cases, as well as with the HRP and Hindraf movements.
While news on the post protest arrests seems to have long faded from the news, I am told that people are continuing to be arrested and charged in court.
Apparently some RM 42,000 has had to be paid in bail, mostly for working class Malaysians who really do not need this excessive economic burden placed on them just because they exercised their right to assemble peacefully.
I was told one gentleman from Perak was charged basically for walking out of his Brickfields hotel with Hindraf banners in his possession. Bail was set at RM 8,000.
We've heard a lot of hype and drama about the movements in the Middle East, and rightfully so. There, great things are taking place, as the people seek to reclaim their nations.
I know many people aren't always so comfortable with some of the positions that Hindraf takes and such, but there is no denying that they have every right to assemble peacefully and make their feelings felt.
I am all for cheering on our counterparts in the Arab world, but it would be remiss of us to do so while turning a blind eye to the more subversive repression going on under our noses.
This harassment and intimidation of Malaysians who are standing against oppression and racism must stop.
At the very, very least, let's not let it leave our minds. Please do help spread the word. Thanks.