---
Posted: 11 Apr 2011 11:01 AM PDT
specially to all sarawakians or those who have friends or families in sarawak, here are important links regarding sarawak/election, that you ought to know. from now on, until 16 april, read them all every day! be well informed! vote wisely!
first and foremost of course the very famous:
SARAWAK REPORT
it's up now after a few days ago it had been 'attacked' and the website can't be access. anyway if you can't access it, no fear, you can no go to its facebook page:
SARAWAK REPORT ON FACEBOOK
then don't forget the blog on sarawak which was set up by yours truly here, on request of bk ong who is the coordinator of MEO-net (malaysian election observer).
SARAWAK INDIGENOUS COMMUNITY NEWS
do you know there is a citizen monitoring website too?
PEMANTUAN PILIHANRAYA SARAWAK OLEH RAKYAT
latest report from ground zero can be found at:
KOMAS SARAWAK UPDATES
two popular blogs on sarawak are:
HORNBILL UNLEASHED
SARAWAK HEADHUNTER
there are other blogs too on sarawak – just google for them.
finally, if you are on facebook, here are two anti taib groups:
KAMI RAKYAT SARAWAK MAHU TAIB BERUNDUR
SAY NO TO TAIB
Meet-Up With Penang's Friends At Sunway Pyramid McDonald's
Posted: 11 Apr 2011 10:00 AM PDT
Happy birthday to Chun Khai, the person in the photo below. He received a Fillet O Fish birthday cake with a candle stick on top. =D Haha.
Two weeks back, Min Xiang, a friend from Penang called me that he came to KL to play and shopping then ask me to meet him up at the Sunway Pyramid near to me. Since it's so near to me, I went to find them. It's so nice seeing people from the same hometown.
I met two new people, Chun Khai, the birthday boy and Theng Theng, who was already a friend in Plurk but only met that day.
Well, adapting to this place is not my favor thing, I think this is a awesome place, with some awesome people too, and awesome shopping malls, happenings and stuff, but then you know, home is still a home, we have to go back to our home because it's the place where we grow up. I want to make my hometown a better place to live so I am so hommie. Penang rocks.
We spent time walking in Sunway Pyramid and talking at McDonald's, actually walking around shopping malls is a good thing to do to past time, window shopping takes a long time, it's fun and it doesn't require any money too. The time pass even faster if the mall is huge and you walk slowly, that's what we did.
However we had too much time at there and we didn't know where to go, end up sitting in McDonald's, playing Fruit Ninja.

Min Xiang, me, Theng Theng and Chun Khai.
End up the high score of Fruit Ninja on my iPhone and iPad got pwned by them. Really very pro. Haha.
Al-Fatihah : Juruterbang Helikopter Terhempas Meninggal Dunia
Posted: 11 Apr 2011 09:35 AM PDT
J
uruterbang Helikopter Terhempas Meninggal Dunia
SIBU: Juruterbang Kapten Sahimi Razali, yang cedera parah setelah helikopter yang dipandunya terhempas tengah hari tadi, meninggal dunia pada 8.30 malam Isnin di Hospital Sibu.
Ketua Polis Daerah Sibu, ACP Shafie Ismail berkata, jenazah Sahimi, 38, akan diuruskan keluarganya yang akan datang ke Sibu dari Kuala Lumpur malam ini.
Sahimi cedera parah apabila helikopter jenis Bell 206 milik Sabah Air yang dipandunya terhempas sejurus berlepas dari Dataran Sibu di sini pada pukul 1.50 tengah hari setelah menurunkan tiga penumpang termasuk pembantu khas kepada Timbalan Perdana Menteri Tan Sri Muhyiddin Yassin dan Setiausaha Akhbar kepada Menteri Pelajaran Hafiz Abdul Halim.

Beliau yang mengalami kecederaan parah di bahagian rusuk terus digegaskan ke Hospital Sibu oleh Jabatan Pertahanan Awam (JPAM).



Shafie berkata, helikopter yang baru tiba dari Bintangor, Sarikei merupakan sebuah daripada tiga buah helikopter, yang membawa rombongan Muhyiddin melakukan tinjauan di sana.



Beliau berkata, sebaik sahaja menurunkan semua penumpang, helikopter berkenaan mahu meneruskan penerbangan ke Lapangan Terbang Sibu.

"Tiba-tiba helikopter yang berada pada ketinggian kira-kira tiga meter itu dipercayai hilang kawalan dan terhuyung-hayang sebelum jatuh," katanya kepada pemberita di sini.

Shafie berkata, juruterbang yang bersendirian dalam helikopter itu, tersepit sebelum orang ramai membantu untuk mengeluarkannya.

"Empat orang awam menarik juruterbang keluar dari pesawat. Mangsa telah digegaskan ke Hospital Sibu oleh pasukan JPAM," katanya.

"Punca kejadian masih disiasat. Jabatan Penerbangan Awam (DCA) akan menghantar sebuah pasukan untuk membuat siasatan esok," katanya.

Sementara itu, Muhyiddin bersama isteri Puan Sri Noorainee Abdul Rahman melawat Sahimi yang menjalani pembedahan di Hospital Sibu kira-kira pukul 4 petang.

Muhyiddin yang menghabiskan kira-kira 15 minit di luar dewan pembedahan telah menyaksikan proses pembedahan yang dijalankan.

"Saya rasa dukacita dengan kemalangan yang berlaku ke atas Kapten Sahimi. Saya telah menyaksikan pembedahan yang sedang dilakukan. -mstar



Ulasan GB



Baru sebentar tadi GB menegur ketidak-perihatinan Muhyiddin kerana meneruskan programnya meminta 'jasa baik' para guru di Sarawak supaya menyokong BN dalam pilihan raya negeri itu pada 16 April depan. Sedangkan Muhyiddin tahu ketika itu helikopter yang membawanya terhempas dan tahu juruterbangnya cedera parah dan dimasukkan ke hospital. GB telah katakan:


Kalau TPM itu seorang yang perihatin,

majlis perjumpaan untuk melobi guru-guru itu dibatalkan. Sudahlah ianya menyalahi etika, memperalatkan guru untuk kepentingan politik BN, kemudian lansung tak tunjukkan keprihatinan terhadap juruterbang helikopter yang cedera parah tersebut dengan menziarahinya

.


Muhyiddin berucap tatkala juruterbang itu sedang bertarung nyawa di hospital. Beliau dilaporkan hanya pergi menziarahinya setelah program tersebut tamat.

Memperalatkan guru-guru sekolah untuk kepentingan politik adalah kesalahan yang nyata, dan kerana Muhyiddin yang berdosa, juruterbang helikopter yang jadi mangsa!

Ini bukan kali pertama helikopter yang membawa rombongan Muhyiddin bermasalah.

Kali pertama ialah pada bulan Ogos tahun lalu di mana helikopter Nuri Tentera Udara Di Raja Malaysia (TUDM) yang membawanya terpaksa membuat pendaratan cemas di Tuaran Sabah akibat cuaca buruk.

Selain Muyiddin, ketika itu turut berada dalam pesawat yang membawa 14 penumpang serta anak kapal itu ialah setiausaha akhbar beliau Datuk Ainon Mohd serta Timbalan Ketua Menteri Sabah Datuk Yahya Hussin, demikian lapor Bernama.

GB sewaktu itu telah mengulas di

SINI

. Petikan:


Muhyiddin telah menggunakan kemudahan harta kerajaan (helikopter nuri) untuk melakukan kerja-kerja partinya, UMNO bukan untuk melakukan kerja-kerja sebagai Timbalan Perdana Menteri. Dan biar saja Allah menegur pebuatannya kerana teguran manusia tiada satu pun yang didengar oleh Muhyiddin ini. -GB
[Video] Sentimen UNDUR TAIB Memuncak - Pakatan Menang Pusingan Pertama
Posted: 11 Apr 2011 08:08 AM PDT
U
ndur-kekal Taib: BN kini diheret PR
Walaupun belum sampai ke tahap untuk menggulingkan kerajaan Barisan Nasional di Sarawak,
namun Pakatan Rakyat sekurang-kurangnya berjaya untuk mengheret Barisan Nasional ke dalam gelanggangnya
pada pusingan awal PRN Sarawak 2011.
Sentimen "Undur Taib" semakin memuncak
di kawasan bandar majoriti Cina, sehingga BN mulai tertekan dalam suasana sedemikian.
Ramai yang akan bersetuju bahawa suasana di bandar-bandar utama Sarawak kini tidak berbeza dengan suasana PRU ke-12 pada tahun 2008, yang akhirnya mencetuskan "tsunami politik" untuk menafikan majoriti dua pertiga BN, selain empat kerajaan negeri beralih tangan kepada pembangkang (tidak termasuk Kelantan yang pada asalnya di bawah PAS).

Antara persamaannya yang mungkin paling menakutkan BN adalah wang dermaan yang dikutip dari khalayak ramai yang menghadiri ceramah politik - sehingga mencatat puluhan ribu ringgit Malaysia

-

dibaca sebagai tanda rakyat komited kepada agenda perubahan.



Najib akhirnya memberi jaminan bahawa Taib Mahmud akan berundur selepas PRN Sarawak, tanpa menyebut tarikh mahupun menamakan penggantinya. Pengumuman sedemikian tidak memberi jaminan yang lebih daripada pengumuman sebelum terbubarnya DUN Sarawak, selain mengulanginya buat kali kedua.



Jaminan yang mengundang malapetaka



Pakatan Rakyat, terutamanya DAP semestinya mengambil kesempatan untuk mengasak agar BN membuat pengumuman terperinci, termasuk jadual waktu Taib Mahmud mengundur, penggantinya dan sebagainya. Malah, Setiausaha Agung PKR Saifuddin Nasution menunjukkan satu keratan akhbar pada 7 November 1995 yang memetik Taib Mahmud bahawa beliau akan berundur dalam masa lima tahun. Kesemua ini cukup untuk menyanggah jaminan daripada Najib dan Taib Mahmud.

Walau bagaimanapun,

langkah Najib untuk mengulangi jaminan yang sama semalam - walaupun berniat untuk meredakan ketidakpuasan rakyat, tetapi mungkin mengundang malapetaka di sebaliknya.

Pertama, beliau menafikan bahawa Taib Mahmud adalah liabiliti, atau beban kepada BN. Selagi Najib enggan mengakui masalah yang ada pada Taib, maka pembangkang mempunyai alasan yang cukup untuk mempertikaikan keikhlasan Najib.

Keduanya,

pengumuman Najib boleh ditafsir sebagai "campur tangan dari Semenanjung"

, sentimen yang cuba diwujudkan sepanjang kempen BN Sarawak untuk menangkis serangan PR. Sentimen inilah yang dipermainkan supaya rakyat menolak parti politik dari Semenanjung. Namun, senjata ini sekarang mungkin makan tuannya kerana Najib dari Semenanjung dilihat bersuara untuk menentukan kekal-undur Ketua Menteri Sarawak.



Pergolakan kuasa dalaman



Lebih ketara, pengumuman ini semestinya menempangkan Taib Mahmud sebagai Ketua Menteri, dan membuka lembaran baru pergolakan kuasa dalam PBB sendiri. Keadaannya mungkin sikit berbeza, namun ada persamaannya jikalau dibandingkan dengan Gerakan di Pulau Pinang pada tahun 2008.

Setelah Presiden Gerakan Koh Tsu Koon berundur dari jawatan KM Pulau Pinang untuk bertanding di kawasan parlimen, tanpa menamakan penggantinya, maka berlakulah pergelutan dalaman

antara beberapa orang calon yang melihat dirinya layak untuk menyandang jawatan KM.

Kesudahannya seperti yang disaksikan, Gerakan kehilangan kuasa kerajaan negeri di Pulau Pinang. Senario ini mungkin sukar diulangi di bumi kenyalang, namun ia sudah memadai seandainya BN gagal mempertahankan majoriti dua pertiga di Sarawak.

Dan seandainya SUPP (yang berperanan seperti MCA di Semenanjung) mengalami kekalahan yang besar, maka ia merupakan tamparan sengit kepada slogan 1Malaysia oleh Najib Razak.





Lanskap politik kemudiannya...



Jikalau keputusan PRN Sarawak 2011 menyaksikan pengundi Cina tetap memihak pembangkang, maka senario ini bakal meletakkan Najib dalam keadaan dilema.

Mencurahkan lebih usaha untuk memikat hati pengundi Cina, atau mengambil langkah drastik untuk "menghukum" pengundi Cina yang tidak menyokong BN - semestinya akan menjadi perbalahan pendapat dalam UMNO dan BN sendiri.

Silap selangkah Najib dalam membuat keputusan bakal meletakkan tanda noktah pada tempoh jawatan PM-nya.



Justeru itu, apa yang boleh dilakukan oleh Najib dan regimnya sekarang adalah

menabur "gula"

. Peruntukan demi peruntukan ditabur untuk memastikan kemenangan BN dalam PRN Sarawak, pertarungan yang bakal mempengaruhi semangat BN untuk menghadapi PRU ke-13.

Namun demikian, Najib semestinya sedar bahawa pendekatan sedemikian tidak boleh dikekalkan selama-lamanya.

Sebelum PRU ke-12, BN menang dalam PRK Machap dan Ijok, setelah menabur "gula pilihan raya" yang bernilai puluhan juta ringgit. Akhirnya kemenangan itu terbukti hanyalah pembohongan yang dibeli dengan wang ringgit.



Demikianlah dilema yang dihadapi Najib Razak, atau lebih tepat sebenarnya, kebuntuan yang dihadapi Barisan Nasional sekarang. -MR



*Lim Hong Siang ialah Editor MerdekaReview, edisi bahasa Malaysia.















This posting includes an audio/video/photo media file: Download Now
Posted: 11 Apr 2011 07:01 AM PDT
This report
HERE
made me grin from ear to ear:
Police are tracing the ownership of a branded expensive watch, believed to be an Omega, handed to them to facilitate investigations into the sex video of a man purportedly resembling Datuk Seri Anwar Ibrahim.


Federal deputy CID director SAC Datuk Acryl Sani Abdullah Sani said Datuk Eskay Abdullah, one of the 'Datuk T' trio, had handed over the watch as soon as police began investigations into the video.


"The watch is a branded one which has a certificate of ownership, and we are working to determine who the watch belongs to," he told reporters at a press conference in Bukit Aman here Monday.


He added that police were still tracing the identity and whereabouts of the woman in the video to facilitate investigations.


Acryl added that police would ask Anwar to produce his watch once investigations into the watch in the police's custody were completed.
There are so many issues, crimes in our country and resources are being used to find the owner of ONE WATCH and the identity of ONE WOMAN.
:-)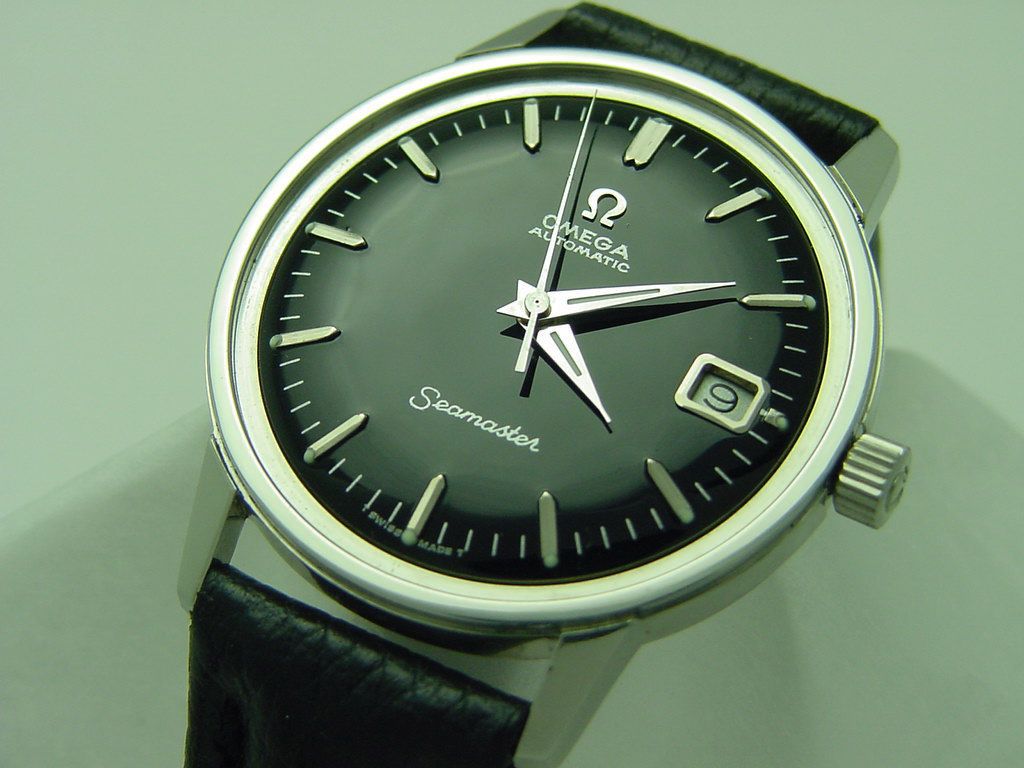 Pic from Photobucket selected at random
Imagine members of a department running around over ONE WATCH. The number of phone calls, visits to watch shops etc. Surely there are more pressing matters that need attention?
The one good thing about all this is the free promotion the company is getting for its watches :-).
The report in
Malaysiakini
is even more hilarious:
Police are intensifying their search for the owner of an Omega watch, said to have been retrieved from the room in which the infamous sex video was recorded.


Criminal Investigation Department deputy chief Acryil Abdullah said the police are awaiting confirmation from the supplier of the Omega watch to ascertain the buyer's identity.


"We hope to complete the investigations into the sex-tape caper and resubmit the papers to the attorney-general's chambers," he said.


"The branded watch should have a certificate of ownership, and police are trying to determine to whom it belongs. Prior to this we had given the manufacturers one week to get back to us, but they have not done so. We hope to get their reply this week."




It baffles me how sometimes, some can have inertia whilst in other situations, they can move at supersonic speed.
How can one watch make such a great difference?
In the first place, should they not confirm the identity of the person in the video?
I only watched the youtube screening and observed:
the girl's hairstyle and clothing shows the video is an old one
the decor of the hotel room is outdated - look at the bed, side table and horrible dressing table. It was probably filmed in a three-star hotel
the air-conditioning unit also tells us it is an old video clip
the facial expressions/antics seem to indicate that it is a comedy of errors
other bloggers and writers have highlighted many other vital clues about the videos
The bottom line is - why are they spending so much time and energy on ONE VIDEO and now ONE WATCH and ONE WOMAN?
And will that watch make such a difference?
Two persons have died under mysterious circumstances. Isn't that more important?
I am sure the authorities concerned have many other pressing matters on their hands such as protecting the rakyat, public property, reducing crime rates, than just going on a wild goose chase over ONE WATCH!
Hmmm....Will they send the watch for DNA tests as well?
Christian anger causes ripples in Tasik Biru
Posted: 11 Apr 2011 07:20 AM PDT
Kuching, Malaysia: Something has broken the signature silence of Tasik Biru, one of Sarawak's six Bidayuh-centric localities, located some 60km outside of the state's capital. Reverberations caused by Pakatan Rakyat's (PR) campaign in the city centre appear to have reached Kuching's outskirts, creeping into the quiet townships within the constituency.

While the Barisan Nasional (BN) force has never been conquered here, but villagers now seem notably aware of the growing disenchantment with the administration felt by their fellow Sarawakians living just an hour away from them. They are also opening their eyes to the brilliant shade of blue surrounding the twin crescents that are PKR's symbol and growing less bedazzled by BN's scales.

One central issue that has riled up the local folk in Tasik Biru is the government's refusal to allow Christians to use the word "Allah" in their prayers in Bahasa Malaysia, a restriction alien to them until the recent months. They have also heard the "horror tales" of the ruling government's decision to impound 35,100 Alkitab Malay-language bibles due to its use of the Arabic word for God, which Putrajaya said was resolved yesterday.

To some, while this may not translate into a vote for the opposition, it is enough to create a sense of animosity between the local Catholic Church and the state. Anger shone in the eyes of the locals here when the Alkitab was mentioned, many expressing confusion that such ado was being made over the use of a single word in their daily prayers.

Tasik Biru, one of the state constituencies in the Mas Gading parliamentary seat, has 15,100 registered voters, 77.5 per cent of whom are Bidayuh Christians. The remaining constituents are 14 per cent Melayu/Melanau, seven per cent Chinese and three per cent Ibans.

Its incumbent is state minister Datuk Peter Nansian anak Ngusie of BN's Sarawak Progressive Democratic Party (SPDP), who is pitted against newcomer in PKR, a renowned Bidayuh and former ambassador Datuk John Tenewie, who is also an appointed vice-president in PKR, and Sarawak National Party (SNAP) Frankie Jurem anak Nyombui. In the 2006 state contest, Peter Nansian trounced SNAP's Joseph Jutem Umen with a 3,203-vote majority.

Patricia Daim, a trader in her 30s who resides in Kampung Serikin, a small township at the border of Indonesia's Kalimantan, looked flustered when asked for her opinion on the topic. "Of course we are unhappy. I heard of the stories and I don't understand it. I was born and raised here as a Catholic and I go to church as often as possible, throughout the week. "I have been using this word 'Allah' from the beginning and now they tell me that 'Allah' is forbidden," she said.

Crossing her arms as she spoke, the youthful looking villager who was at first cautious when approached, told The Malaysian Insider that parishioners in her village were all equally as angry over the issue. "This is my right, is it not? My right to practise my religion the way I please. I am doing nothing wrong," she said.

Daim's words were echoed by almost all villagers met in Tasik Biru. The residents even shared a similar description on their feelings over the issue — "kecil hati" (slighted). Another Bidayuh middle-aged woman from Kampung Bogag said the same, adding that she would not know how to sing her favourite church hymns without using the word "Allah".

A hawker, along with civil servant "Mr Tan", who runs a small eatery at the corner of the village, told The Malaysian Insider that while their fellow villagers were "50-50" in their support for BN and the opposition, they were united in their views on the Alkitab issue. "Yes, many are angry. I cannot say for certain who we will vote but we know of what's been happening. Maybe some will swing to the opposition, we cannot tell," said Tan.

A short distance away in the steady marketplace bustle of Bau town, locals agreed with their friends in the neighbouring villages. Here, PKR's flags dangle brazenly from the ceiling of the large wet market complex, some even used to adorn the front of cemented stalls used by traders to display their wares. The younger constituents openly declared their support for PKR and its leader Datuk Seri Anwar Ibrahim, saying that they had enough of Chief Minister Tan Sri Abdul Taib Mahmud and his BN comrades.

"What policies are they making, what kind of message are they trying to spread to us when they try to tell us what we can and cannot do in our own religion," said Maka, 21. The lanky youth also went as far as to declare that the entire township would abandon BN come April 16. "So what if BN won in 2006? Not by many votes. It will change this time," he predicted confidently. His friend, fish seller Donald, 26, then told The Malaysian Insider that while the local folk may be considered "poorly villagers", they were not stupid.

Without being asked, he brought up the issue of Anwar's latest sex video scandal and said that many were of the opinion that the caper had been a set up timed for the Sarawak polls. "I do not need to watch the video to know that it is fake. You think we are stupid? What sense does it make that just when the election is around the corner, a video like this crops up. "I read the newspapers, I know," he said.

Aside from the Alkitab holy books, villagers also complained of their rights having been stolen by the ruling administration, citing the row over native customary rights (NCR) land. "You steal our land and turn us into beggars. And you think we will not rise up against you to fight?" said Maka. Jonis Dobin, 51, complained that she was yet to hear from the government over the status of her 8-acre piece of land. "They are yet to release it and give me my land title. I have not received any compensation from the government yet since they took over my land," she said.

Earlier this month, local daily Borneo Post reported that villagers in Bau would soon receive good news over the status of their NCR land, which had been reserved as government plots. The report quoted Peter Nansian as revealing that requests had come from folk in Singai, Grogo and Opar for their land to be released."Landowners along the junction of Kampung Opar and Kampung Grogo have requested that the government release their land from Section 5 (3) (4) of Sarawak Land Code 1958. I have referred the matter to the government and ministers in charge. They have studied the matter and they have given positive indication," he told reporters during a press conference.

According to him, the 40.441-hectare area was supposed to be gazetted as Bau Government Institutional Zone in 1998. "I do not like this uncertainty," she complained. PR has been expounding on the NCR land issue in its campaign and have pledged in its manifesto that it would solve the problem through the establishment of a Native Land Commission should it come into government.

When met at his campaign trail yesterday, PKR's Tenewie revealed that the NCR land issue was one of the primary concerns raised by village folk during his rounds. "Let's put it this way, how would you feel if I simply came and stole your land?" he pointed out. He added that the 30-year-old Taib administration had denied Sarawak its riches and hogged its primary jungles for timber to benefit the ruling elite.

"I remember a long time ago when I used to walk around in Stenang... I see the primary jungles, so rich in its resources. Where is it today? "Yet, what has Taib done with the timber? Do we have a major furniture industry here? Factories?" he said. He quipped that Sarawak could have had its own "Ikea". "But he sold off all our logs. And there is no trickle down to the people. No job opportunities created. That is why, look, there are over 50,000 Ibans now residing in Johor. They have been displaced," he said.

Tenewie added that voter sentiment towards the opposition looked more promising than what it used to be before but admitted that it would be a tough battle to fight due to the long-engrained belief that villagers share that voting against the government would destroy their livelihood. "We need to teach them that having an opposition is critical in a good democracy. We are not the enemy, we are just the opponents," he said. Tenewie's words rang true in many parts of Tasik Biru.

A few yelled out "BN!" when asked for their party choice this April 16 as many chose to refrain from revealing their views, a clear sign that they were thinking twice. At Kampung Duyoh, traders looked suspicious when posed the question. One Bidayuh woman even piped up to ask, "Why do you want to know? Who are you telling me to vote for?" Three others declined from answering, pointedly saying, "Our vote is in our hands", a popular tagline used by the opposition during their campaign speeches.

Sarawak goes to polls this April 16.

Of the 979,796 voters in Sarawak, the Chinese make up 31.5 per cent, Ibans 29 per cent, the Malay/Melanau 27.5 per cent, Bidayuh eight per cent, Orang Ulus 3.7 per cent and others 0.26 per cent. BN presently holds 63 seats in the 71-seat assembly, DAP has six and PKR and Parti Cinta Malaysia has one each. PKR has fielded 49 candidates for the polls while DAP is contesting in 15 seats and PAS in five. SNAP will clash with PKR in 26 seats. Of the 71 state seats, only 27 will see straight-fights. Catholic Herald

Courtesy: The Malaysian Insider
Jacob Sinnathamby: Bible issue not resolved
Posted: 11 Apr 2011 07:20 AM PDT
Kuala Lumpur, Malaysia: You know what is the main problem with the government and its props these days? They are more interested in image, half-truths and spin.

Take the report on the Alkitab in the Star (once a proud and credible paper) today. It declared that the Allah issue was resolved with the decision by the Bible Society of Malaysia (BSM) to accept the Malay-language bibles which had been defaced by the home minister.

Yes, the society had decided to accept the bibles but the Christian Federation of Malaysia (CFM), the umbrella body of Christians in Malaysia, has not made any decision on the so-called 10-point concession by the government. A key point of the 10-point plan is that there are no restrictions to the import of Malay language bibles into Sabah and Sarawak but restrictions remain for import into West Malaysia.

The key position of the CFM is that this one country, two systems does not work. Also, they wonder why the Alkitab continues to be classified as a threat to national security.

In Catholic parishes today, it was made clear that the standoff is not about the Alkitab but freedom of religion and the narrowing of space for non-Muslims to practise their faith here freely. In recent years, Christians have faced impediments in building houses of worship, etc. In short, the gap between Christians and the government remains. And for this, Najib Razak should blame his government and his bungling set of ministers led by Idris Jala and Hishammuddin Hussein.

First we had Idris playing down the significance of the Alkitab issue a few weeks ago and Hishammuddin ridiculing the Christians as obstinate. Then when Idris realised that he was dealing with a political hot potato, he came up with 10-point plan, which was then shot down by Hishammuddin as not finalised by the Cabinet.

But when the signs from Sarawak were not promising, out came a statement from the home ministry on the defaced Alkitab. Guess what? Hishammuddin suddenly said that the 10-point plan was a Cabinet consensus.

The statement was packaged to give the impression that all outstanding issues had been cleared between the church and state. They had not but why let that get in the way of a good headline?

And this seems to be the crux of the matter. There has been an absence of honesty in the government's dealings with the Christians. They just want a public relations exercise but don't want to make substantial moves to safeguard the constitutional rights of freedom of religion.

By the way, this is not about Christians. This is about non-Muslims standing up for our rights to practise our religion. If the Christians back down and accept a political compromise, it will have far-reaching consequences for the religious landscape of the country for Hindus, Buddhists and others. A couple of days ago, one of Idris Jala's colleagues wrote a piece in defence of the 10-point plan and basically urged the Christians not to lump all their grievances together but work through individual issues.

Any resolution is only possible with the guidance of the Holy Spirit. But it would be useful if the government sends ministers who wear the mantle of honesty and the breastplate of sincerity. Catholic Herald

Courtesy: The Malaysian Insider
Christian dilemma not over, clerics tell Putrajaya
Posted: 11 Apr 2011 07:20 AM PDT
Kuala Lumpur, Malaysia: With six days to polling in Malaysia's most Christian state, clerics reminded Putrajaya it still has a long way to winning back trust from the religious community's voters who feel their freedom to worship has been curtailed the past 30 years.

Church leaders said that the federal government's latest move lifting a recent restriction order on Alkitab marked only the first step forward in what they see as a laundry list of issues that have plagued Christians here for the past three decades.

Catholic priest Father Michael Chua said the Christian Federation of Malaysia (CFM) — which represents over 90 per cent of churches here — had previously made clear that the issue of the Malay bible was only one of the problems the community had faced with the federal government.

"We had said that we leave it to the importers to make a decision based on their circumstances and context," he said, responding to Home Ministry secretary-general Datuk Seri Mahmood Adam's statement on behalf of the government.

Mahmood said The Gideons had agreed to collect its shipment of what it had previously denounced as defaced Malay bibles from Kuching, once the ministry had invalidated the seal on all 30,000 books.

The Bible Society of Malaysia (BSM), which had its 5,000 bibles subjected to similar action has since collected its shipment, which it said would be made into reminders of the government's treatment of Christians.

Chua, who represents the Catholic Archbishop of Kuala Lumpur in ecumenical and interreligious affairs, pointed out that CFM had yet to decide on the Cabinet's 10-point initiative to resolve the dilemma on Christians.

"We are still in consultation with all stakeholders," he said in his text message reply. "The importers taking delivery does not change the status quo."

Rev Thomas Phillips who is a vice-chairman of the CFM, said the umbrella body would discuss the 10-point formula at its annual meeting on April 14.

"The Alkitab is only one of several issues," the Mar Thoma priest told The Malaysian Insider. "They must prove their sincerity."

Phillips, who also heads the Malaysian Consultative Council of Buddhism, Christianity, Hinduism, Sikhism and Taoism (MCCBCHST), said the issue had been manipulated by various parties to score points in the Sarawak elections.

"They are using this to gain political mileage for Sarawak polls," he said, adding the need for CFM to proceed with caution in dealing with the government.

"We also don't know what they mean when they say they will stamp 'invalidated' on the bibles," he said.

The Home Ministry's move to seize and stamp the holy books in Kuching and at Port Klang without the importers' consent marked the tipping point for Christians nationwide, who said they were fed up after years of having their religious rights being violated.

Putrajaya scrambled for solutions to defuse the Christian anger ahead of the Sarawak state elections, to prevent a possible backlash against the ruling Barisan Nasional (BN) government, which has held the reins since Sarawak became part of Malaysia in 1963.

Sarawakians will go to the ballot box on Saturday, a week ahead of Easter, the most important celebration in the Christian calendar.Catholic Herald

Courtesy: The Malaysian Insider
Heli Dah Terhempas, TPM Lagi Cakap Mahu Menang Besar
Posted: 11 Apr 2011 07:16 AM PDT
T
PM minta 'jasa baik' guru di S'wak sokong BN
Menteri Pelajaran, Tan Sri Muhyiddin Yassin meminta 'jasa baik' para guru di Sarawak supaya menyokong BN dalam pilihan raya negeri itu pada 16 April depan.
Beliau yang juga timbalan perdana menteri menggesa mereka
membantu BN menang besar
, dengan memangkah calon-calonnya dalam pilihan raya negeri Sabtu depan.
Muhyiddn yang juga timbalan pengerusi BN berucap kepada kira-kira 400 guru yang mengikuti satu program untuk pendidik di Sibu petang ini.

Selepas ini, kata Muhyiddin, pembangkang akan mendakwa BN berkempen melalui guru-guru, tetapi tegasnya, ianya bukan hanya satu peringatan lembut, tetapi juga peringatan yang penting.

Sambil mengkritik kempen Pakatan Rakyat untuk membawa perubahan, Muhyiddin berkata, rancangan pembangunan mungkin terjejas jika berlaku perubahan tersebut.

Menurutnya, rancangan pembangunan akan terjejas jika berlaku gangguan atau perubahan mengikut cara pembangkang.

Beliau mengumpamakan kempen pembangkang untuk perubahan itu umpama 'tikus membaiki labu' - satu pepatah Melayu yang bermaksud tindakan yang akan memburukkan lagi keadaan. -mk





Helikopter terhempas selepas hantar rombongan TPM



Helikopter Bell Jet milik Sabah Air yang terhempas di Dataran Sibu. — Foto ihsan dari Facebook



SIBU, 11 April — Salah sebuah helikopter yang menghantar rombongan Timbalan Perdana Menteri Tan Sri Muhyiddin Yassin terhempas di Dataran Sibu berhampiran Wisma Sanyan di sini kira-kira 2 petang tadi.

Tiada penumpang dalam helikopter ketika kejadian.

Helikopter milik Sabah Air itu dipercayai terhempas akibat angin kencang.

Menurut Ketua Polis Sibu Shafie Ismail,

juruterbang cedera parah dan dihantar ke Hospital Sibu untuk rawatan.



Helikopter itu, salah satu daripada tiga helikopter yang digunakan untuk membawa rombongan timbalan perdana menteri, ketika kejadian sedang berlepas untuk menuju lapangan terbang Sibu.

Laporan media juga menyebut helikopter itu terhempas beberapa minit selepas Muhyiddin tiba di lokasi yang sama untuk menghadiri satu majlis di hotel berhampiran.

Dalam pada itu, Bernama Online memetik Setiausaha Akhbar Muhiyddin, Hafiz Abdul Halim berkata beliau ketika itu sedang

berjalan menuju ke RH Hotel, kira-kira 100 meter dari dataran itu terkejut dengan kejadian itu.

"Helikopter itu tidak mengalami apa-apa masalah semasa kami berlepas dari Bintangor atau semasa dalam penerbangan. Saya sedang berjalan menuju hotel apabila saya dengar ia terhempas," kata Hafiz yang sebelum itu menaiki helikopter itu bersama-sama dua pegawai keselamatan.

Muhyiddin dan pegawai khas beliau yang menaiki helikopter berasingan turut mendarat di dataran yang sama sebelum kejadian itu. Mereka juga baru pulang dari Bintangor.

"Timbalan Perdana Menteri dan rombongannya selamat," kata Hafiz.-TMI




Ulasan GB



Itulah sikap TPM yang bernama Muhyiddin Mohd Yassin yang tak pernah ambil iktibar terhadap apa juga yang berlaku. Sekalipun, helikopter yang dinaki selamat tetapi helikopter yang membawa rombongannya terhempas. Bukankah itu satu PENGINGATAN untuk beliau?

Kalau TPM itu seorang yang perihatin, majlis perjumpaan untuk melobi guru-guru itu dibatalkan.

Sudahlah ianya menyalahi etika, memperalatkan guru untuk kepentingan politik BN, kemudian lansung tak tunjukkan keprihatinan terhadap juruterbang helikopter yang cedera parah tersebut dengan menziarahinya.



GB sudah ulas isu ini di

SINI

.


Menjelang Muktamar: Angin Perubahan Sedang Bertiup Dalam PAS?
Posted: 11 Apr 2011 05:20 AM PDT
H
usam dicalon tanding presiden PAS
Dalam satu keputusan yang mengejutkan, PAS Kawasan Bukit Bintang telah mencalonkan exco kerajaan Kelantan, Datuk Husam Musa untuk bertanding jawatan presiden PAS dalam muktamar Jun ini.
Keputusan tersebut dibuat dalam mesyuarat agungnya Jumaat lalu bertempat di Markas PAS kawasan Batu.
Mesyuarat itu juga mencalonkan bekas naib presiden, Mohamad Sabu untuk bergandingan dengan Husam bagi jawatan timbalan presiden.

Bagi tiga jawatan naib presiden pula, kawasan tersebut sebulat suara mencalonkan untuk mengekalkan penyandangnya, Salahuddin Ayub dan Datuk Mahfuz Omar.

Seorang lagi calon naib presiden ialah bekas menteri besar Perak, Datuk Seri Mohamad Nizar Jamaluddin, kata yang dipertua PAS Bukit Bintang, Mohd Radzi Hashim.

Manakala calon bagi jawatankuasa PAS pusat pula, diserahkan untuk diputuskan oleh jawatankuasa kawasan itu.

Pada 2009, PAS Bukit Bintang pernah mencalonkan Menteri Besar Datuk Nik Aziz Nik Mat untuk bertanding presiden. Bagaimanapun mursyidul am PAS itu menolak pencalonan tersebut.

Ketika dihubungi Malaysiakini hari ini, Mohd Radzi berkata pencalonan itu dibuat kerana Bukit Bintang percaya pemimpin berkenaan "boleh memimpin dalam suasana politik sekarang".

"Akar umbi mahukan pemimpin yang boleh membawa perubahan dengan kehendak semasa tanpa memperlekehkan peranan (presiden sekarang) Datuk Seri Abdul Hadi Awang.

"Beliau (boleh) lebih (berperanan dengan) diletakkan di Majlis Syura. (Oleh itu) Majlis Syura dapat diperkasakan dengan mengawasi dan memandu jawatan eksekutif," katanya.

Menurutnya lagi, jika Abdul Hadi menganggotai Majlis Syura, maka beliau boleh membantu Nik Aziz antaranya menasihati ahli supaya tidak melanggar disiplin parti.

Mohd Radzi berkata, pencalonan bagi kepimpinan baru itu dilihat mampu untuk menarik golongan muda yang mahu perubahan bagi menghadapi pilihan raya umum ke-13.

"Gabungan antara ulama dan profesional dapat memperkasakan bagi menghadapi pilihan raya akan datang," katanya.

Sementara itu, Mohd Radzi berkata beliau dan barisan kepimpinan kawasan itu dikekalkan dalam pemilihan kali ini. -mk



Ulasan GB



PAS Kawasan Bukit Bintang telah memulakan satu pencalonan "yang lain daripada yang lain" untuk jawatan Presiden. Ia agak memeranjatkan tetapi tidak menyalahi perlembagaan atau adab jemaah.

Yang pasti, melalui pencalonan yang dikemukakan, Bukit Bintang mahu satu perubahan untuk jemaah. Ia juga gambaran suara hati akar umbi di dalam parti.

GB tidak mahu ulas panjang, kecuali satu, selain Husam yang dicalonkan sebagai Presiden, Datuk Seri Mohd Nizar Jamaluddin turut dicalonkan sebagai Naib presiden oleh Bukit Bintang. Datuk Seri Nizar memang diperlukan sekarang ini di dalam pimpinan jemaah sekurang-kurangnya di jawatan Naib Presiden. GB berharap Datuk Seri Nizar akan sedia mempertimbangkannya kali kali setelah beliau menolak pada muktamar yang lepas.

PAS perlu menonjolkan pemimpin yang boleh diterima oleh masyarakat Malaysia, kerana kita pada bila-bila akan diserahkan Allah kuasa untuk mentadbir negara, bukan sekadar mentadbir PASTI atau negeri lagi.

Justeru itu persediaan ke arahnya perlu ada dan muktamar kali ini adalah muktamar pemilihan pemimpin yang akan diketengahkan oleh parti untuk ke Putrajaya.



Allah BERHAK untuk memilih sesiapa yang dikehendakinya hatta "yang hitam dari Habsyi" untuk memimpin hizbullah ini.




Rakyat Tertekan, Harga Ayam Dijangka Naik Lagi
Posted: 11 Apr 2011 04:33 AM PDT
P
eniaga ayam di Pasar Chow Kit, di sini, menjangkakan harga ayam naik 50 sen lagi menjadikan harganya RM8 sekilogram sepanjang minggu ini.
Tinjauan Harian Metro ke pasar itu semalam, mendapati kebanyakan peniaga menjangka harga ayam akan terus naik berdasarkan trend kenaikan dan penurunan harga yang berlaku kebelakangan ini. Pada awal bulan ini, harga ayam dicatatkan RM7 sekilogram, meningkat kepada 50 sen pada minggu lalu, iaitu RM7.50 dan dijangka meningkat lagi pada minggu ini.
Peniaga ayam, Rosli Misanti, 42, berkata harga ayam tidak stabil, turun dan naik dalam tempoh sebulan tanpa kawalan harga yang ketat.

"Kebanyakan peniaga meramalkan harga ayam akan terus naik sehingga RM8.50 sekilogram. Kini, seekor ayam dijual dengan harga kira-kira RM12 dan jika kenaikan harga ayam terus berlaku, tidak mustahil ia akan mencapai harga RM16 seekor," katanya.

Rosli melahirkan rasa kesal kerana peniaga sering dipersalahkan dengan kenaikan harga ayam di pasaran, sedangkan mereka tidak terbabit langsung dalam menentukan harga ayam. Mereka hanya mengikut harga pasaran ditentukan dan belian daripada pembekal, iaitu ayam belum diproses dibeli dengan harga RM5.50 sekilogram. Dia yang sudah 15 tahun menjual ayam berkata, inilah kali pertama berhadapan dengan kenaikan harga yang mendadak.

Katanya, dulu 300 ekor ayam habis dijual setiap hari, kini 200 ekor pun belum tentu habis kerana harga yang mahal membuatkan orang ramai kurang membeli dan permintaan terhadapnya turut berkurangan.

Peniaga ayam, Zulkifli Hatta, 50, berkata jualan ayam yang naik dan turun dalam tempoh sebulan menyebabkan perniagaannya rugi kerana permintaan terhadap ayam berkurangan.

"Dulu saya akan menjual 100 ekor ayam sehari dan kini hanya mampu jual 80 ekor saja dan jika ada pelanggan minta kurangkan harga saya akan kurangkan sebanyak 20 sen kerana kasihan kepada mereka.

"Walaupun peniaga lain menjual dengan harga tetap, saya terpaksa mengurangkan lagi bagi memastikan stok ayam habis dijual," katanya. -hm


Correction: BN not anti-Christian but it is essentially Malays first, then others
Posted: 11 Apr 2011 03:14 AM PDT
Whaddaya expect from a self-confessed 'I-am-Malay-first' DPM?
Based on his own confession, he would help his own kind first, then only he would help others.
Affirmative action first!
Posted: 11 Apr 2011 02:19 AM PDT
This afternoon, I spent some time with the nephew of my hairdresser to give him some tips on how to write better essays. As his uncle was away, another lady dropped him at my house after school.
Chor Ding is his name. I had long known that my hairdresser, Reo, was the one who brought him up. Reo and I used to train at the Clark Hatch Fitness Centre before he left for Fitness First and I ventured into the blogging world. For years, Reo had always told me about his nephew. Although I had never met Chor Ding, it was almost as though I knew him for Reo had been talking about him for years.
Casually, I asked him how often he saw his mom and it was then he poured out his heart to me. His mom lives in KL and he sees her once a year for only four days - during the Chinese New Year. He has never seen his father and all he knows is his father's name - Ku Seng Wan. Very sadly, he shared with me his childhood and how his mom struggled to bring him up on her own. When he was three, his babysitter did not keep an eye on him properly and while talking him for a walk, he had a minor accident - he walked right into the exhaust pipe of a huge motorcycle and his face was badly scarred. After that incident, his mom sent him to Penang and he was brought up by an aunt in a temple and later on, by his uncle. Fortunately, it healed through the years and his face looks just fine now.
Chor Ding related to me how he was brought up in the temple and how the teachings of Buddhism helped him to have peace in his heart regardless of his circumstances.
Honestly, Chor Ding is such a lovely boy. My heart broke into many pieces and I was filled with so much compassion for him. He is such a diligent boy and tries his best to follow my guidelines and to meet my expectations. With much determination, he shared how he wants to win the King Scout award and has been working very hard, not just in his studies but also in his extra-curricular activities.
Despite not having his mom or dad with him, I believe Chor Ding has been brought up very well. There is much joy, happiness in his face and he remains focused about doing well in his SPM, getting a scholarship and moving on in his life.
I take my hats off to Reo for his self-sacrificing act of single-handedly bringing up his nephew. As a single person with his own business and commitment to fitness, he has gone beyond the call of duty.
With much compassion in my heart, I asked Chor Ding if he had ever looked for his dad and he said, "Of course, but I have not been able to find anything. Can you help me?"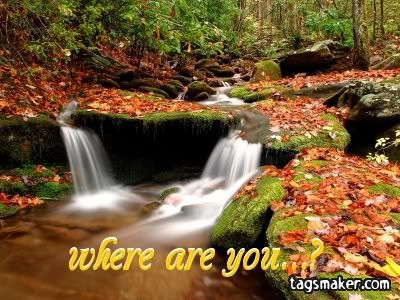 Naturally, I tried to find him in cyberspace but to no avail. Then Chor Ding asked me if I could write something about this in my blog and I happily agreed after I confirmed with him if I could use his real name and he said ok.
So here goes.
If you know of a certain
Ku Seng Wan
from Malaysia, could you kindly leave a comment in this blog? Better still, if you are Ku Seng Wan, do contact me urgently.
Chor Ding would like to meet you. All he wants is to meet his father, see his face and know who is his father.
As for the rest of us who still have our dads/moms with us, may you always spend time with your parents. As for parents, let's treasure our moments with our kids. They grow up far too quickly.
Take care and have a lovely evening. Next post will be up after dinner at about 8p.m.
TERKINI: Helikopter Bawa Rombongan TPM Terhempas Di Sibu
Posted: 11 Apr 2011 01:15 AM PDT
S
ibu: Sebuah helikopter yang baru menghantar anggota rombongan Timbalan Perdana Menteri, Tan Sri Muhyiddin Yassin, terhempas ketika hendak mendarat di padang berhampiran Wisma Sanyan, di sini kira-kira jam 2 petang tadi.
Gambar:
Sebuah helikopter terhempas setelah menurunkan tiga penumpang termasuk Setiausaha Akhbar kepada Menteri Pelajaran Hafiz Abdul Halim, di Dataran Sibu pada jam 1.40 tengah hari ini. Manakala Juruterbang helikopter itu dikejarkan ke Hospital Sibu dan keadaanya tidak di ketahui.
-Bernama
Helikopter milik Sabah Air itu dipercayai terhempas akibat angin kencang. -BH



Ulasan GB



Helikopter tempas. Mujur TPM tidak ada bersama.

Entah apa perancangan TPM di Sibu, kita tidak tahu, tapi Tuhan Maha Tahu.

Ini bukan kali pertama helikopter yang membawa rombongan Muhyiddin bermasalah.

Kali pertama ialah pad abulan Ogos tahun lalu di mana helikopter Nuri Tentera Udara Di Raja Malaysia (TUDM) yang membawanya terpaksa membuat pendaratan cemas di Tuaran Sabah akibat cuaca buruk.

Selain Muyiddin, ketika itu turut berada dalam pesawat yang membawa 14 penumpang serta anak kapal itu ialah setiausaha akhbar beliau Datuk Ainon Mohd serta Timbalan Ketua Menteri Sabah Datuk Yahya Hussin, demikian lapor Bernama.

GB sewaktu itu telah mengulas di

SINI

. Petikan:


Muhyiddin telah menggunakan kemudahan harta kerajaan (helikopter nuri) untuk melakukan kerja-kerja partinya, UMNO bukan untuk melakukan kerja-kerja sebagai Timbalan Perdana Menteri. Dan biar saja Allah menegur pebuatannya kerana teguran manusia tiada satu pun yang didengar oleh Muhyiddin ini.

-GB
Parti BN Dah Jadi Parti Tupperware?
Posted: 11 Apr 2011 02:00 AM PDT
K
ekecohan rebut Tupperware di ceramah PM


Kekecohan berlaku di stadium tertutup MBKS malam tadi selepas Perdana Menteri, Datuk Seri Najib Razal meninggalkan tapak perhimpunan ceramahnya kerana hadirin berebut cuba mendapatkan 'ole-ole' yang dibawanya - iaitu bekas makanan dan minuman berjenama Tupperware.
Ketika 2,000 orang beredar dari stadium itu, ratusan lagi mengerumuni pintu masuk untuk merebut bag 'ole-ole' yang diberikan secara percuma itu.
Bag itu mengandungi poster Najib dan sama ada sebuah bekas makanan atau minuman daripada jenama terkenal Tupperware.

Apabila keadaan menjadi tidak terkawal, beberapa pekerja terpakasa memindahkan kotak-kotak barangan itu daripada pintu masuk.



Jatuh tergolek



Sebaik sahaja kotak yang dibawa mencecah lantai, puluhan orang lagi akan menyerbu ke arah tersebut. Kebanyakan mereka adalah golongan berusia dan kanak-kanak yang terus mengoyakkan kotak itu dan merampas 'ole-ole' yang ada.

Dalam kekecohan itu, ramai yang jatuh. Seorang wanita tua dilihat tergolek di lantai tetapi terus berpegang erat kepada bag yang berjaya diambilnya itu.

Wartawan dan anggota polis yang berada di lokasi tercenggang melihat kejadian yang tidak disangkakan dan ada yang menasihatkan orang ramai supaya bersabar menunggu giliran mendapat hadiah daripada BN itu.

Seorang hadirin memberitahu Malaysiakini bahawa beliau datang apabila terbaca di akhbar mengenai program anjuran BN yang menjemput semua penduduk sekitar Kuching.

"Ada makanan dan hadiah percuma. Sesiapa pun akan datang," kata lelaki pertengahan umur yang tidak mahu namanya disiarkan.

Ditanya sama ada beliau datang untuk menyokong perdana menteri dan BN, lelaki itu berkata dia hadir untuk melihat wajah Najib secara dekat.

Seorang wanita tua pula berkata, beliau dan penghuni sebuah rumah pangsa dibawa dengan bas dari Jalan Ban Hock. Katanya, akibat kekecohan itu, dia gagal mendapat bag 'ole-ole' BN itu.

Sebelum majlis bermula, semua hadirin diberikan sehelai kemeja T 1Malaysia dan diminta menyarungkannya ketika itu juga. Hadirin juga diberikan burger dan air minuman botol.



Ulasan GB



Nak ketawa pun ada bila baca berita di atas. Parti BN dah jadi parti tupperware. Berpusu-pusu dilaporkan hendak mendapatkan ole-ole yang dibawa oleh Najib.

Memang rakyat Sarawak memerlukan tupperware untuk menadah air hujan. BN di bawah Abdul Taib Mahmud telah gagal menyediakan air bersih kepada penduduk Sarawak sekalipun telah 30 tahun memerintah Sarawak.

Kasian sungguh nasib rakyat Sarawak. Lain yang diminta, lain yang Najib bawa.

Nak tahu ceritanya klik

SINI



Inilah peluang keemasan untuk tukar kerajaan Sarawak.


Walking Around Level 4 of Taylor's University Library
Posted: 11 Apr 2011 12:02 AM PDT
I was doing some group discussion on an assignment in the library for few hours then I got bored. It's not nice to stick an ass on the chair for few hours without moving around. Because of boredness, I took out my little handy Panasonic Lumix LX5 to go shoot around. I guess I'll let the photos speak for now.
It was evening time, nearing to sunset and there's still many people in the library. Library is always a very cold place with very low temperature, moving around could warm me up a little bit too.
I think the best part of Taylor's University is the resources archive, the library because it has a very big collection of books for me to do reference. There's no way that I can afford those design's reference book.
Another thing is I like the Internet, spending time in the library downloading huge files with the blazing fast Internet. =D Yum yum.
And I'm writing this post from the library. =)
April 11th - The moment has come...
Posted: 10 Apr 2011 10:24 AM PDT
I was busying to get everything planned out and prepared for the big day... hmmm... of cause not my big day. It's my system big day. The application that i handle will be going live on April 11th 2011. A lot of people is watching this moment.

We yet to get the end user sign off for the go-live. So the moment has come... Sign off time. Anyway, for the past 2 days i was working as the orchestra conductor... conducting the final deployment of the long waited system. I have been working 17 hours each day for the last 2 days. I only have one focus... Get the system out and put it on live...

At last the moment has come... and i have officially handed over to my counterpart whom is going to hand over the system to the end customers.

So what is the decision? Go or No go?.. Will update you when the time comes...
TERKINI: Helikopter Bawa Rombongan TPM Terhempas Di Sibu
Posted: 11 Apr 2011 01:17 AM PDT
S
ibu: Sebuah helikopter yang baru menghantar anggota rombongan Timbalan Perdana Menteri, Tan Sri Muhyiddin Yassin, terhempas ketika hendak mendarat di padang berhampiran Wisma Sanyan, di sini kira-kira jam 2 petang tadi.
Gambar:
Sebuah helikopter terhempas setelah menurunkan tiga penumpang termasuk Setiausaha Akhbar kepada Menteri Pelajaran Hafiz Abdul Halim, di Dataran Sibu pada jam 1.40 tengah hari ini. Manakala Juruterbang helikopter itu dikejarkan ke Hospital Sibu dan keadaanya tidak di ketahui.
-Bernama
Helikopter milik Sabah Air itu dipercayai terhempas akibat angin kencang. -BH



Ulasan GB



Helikopter tempas. Mujur TPM tidak ada bersama.

Entah apa perancangan TPM di Sibu, kita tidak tahu, tapi Tuhan Maha Tahu.

Ini bukan kali pertama helikopter yang membawa rombongan Muhyiddin bermasalah.

Kali pertama ialah pad abulan Ogos tahun lalu di mana helikopter Nuri Tentera Udara Di Raja Malaysia (TUDM) yang membawanya terpaksa membuat pendaratan cemas di Tuaran Sabah akibat cuaca buruk.

Selain Muyiddin, ketika itu turut berada dalam pesawat yang membawa 14 penumpang serta anak kapal itu ialah setiausaha akhbar beliau Datuk Ainon Mohd serta Timbalan Ketua Menteri Sabah Datuk Yahya Hussin, demikian lapor Bernama.

GB sewaktu itu telah mengulas di

SINI

. Petikan:


Muhyiddin telah menggunakan kemudahan harta kerajaan (helikopter nuri) untuk melakukan kerja-kerja partinya, UMNO bukan untuk melakukan kerja-kerja sebagai Timbalan Perdana Menteri. Dan biar saja Allah menegur pebuatannya kerana teguran manusia tiada satu pun yang didengar oleh Muhyiddin ini.

-GB
Tok Guru buat Najib dan Taib Mahmud tidoq tak lena...
Posted: 10 Apr 2011 10:01 PM PDT
Suhu politik di Sarawak mula bergelagak dan lazimnya malam Ahad yang sunyi dikejutkan dengan kedua-dua BN dan pakatan Rakyat memperhebatkan kemprn masing-masing.
Pertarungan paling sengit berlaku di Kuching, malam semalam. DAP melabelkannya sebagai 'Super Sunday', di mana hadirin sehingga melebihi 10,000 orang membanjirinya dua rali yang dianjurkannya.
Jumlah hadirin terbesar adalah di Batu Kawah, dengan dianggarkan tidak kurang 8,000 orang yang datang dan sanggup berdiri berjam-jam lamanya semata-mata untuk mendengar ceramah daripada tiga 'orang kuat' Pakatan - setiausaha agung DAP Lim Guan Eng, ketua umum PKR, Datuk Seri Anwar Ibrahim dan Mursyidul Am PAS, Datuk Seri Nik Aziz Nik Mat.
Nik Aziz yang juga menteri besar Kelantan berkata, apa yang sudah terbukti, Pakatan Rakyat telah mempamerkan urus tadbir yang baik di negeri-negeri yang diperintah mereka termasuk Kelantan yang diperintah sudah lebih 20 tahun dengan menerapkan nilai agama Islam.

"Pilihan raya ini tempat kita nak pilih pemimpin yang baik dan amanah.

"PAS berkawan dengan DAP dengan PKR dan berjanji untuk menjaga rakyat dengan lebih baik.

"Jadi pilih calon Pakatan Rakyat.

Kalau calon DAP bertanding, pangkah DAP, kalau PKR tanding, pangkah PKR, kalau PAS tanding pangkah PAS,"

katanya yang turut mendapat tepukan gemuruh hadirin.


Kehadiran orang ramai menyebabkan kesesakan lalu lintas sehingga lima kilometer di Jalan Batu Kawah. Ada juga yang membawa kerusi plastik masing-masing dan berada di jambatan Batu Kawah, kira-kira 200 meter dari lokasi ketua pembangkang itu sedang berucap.
Sebaik sahaja Anwar menyebut mengenai "video seks', para hadirin gelak dan ramai yang dilihat kurang mempercayai vahawa pelaku di pita itu adalah dirinya seperti yang didakwa.

"Saya juga diberi amaran - sekarang ini seorang pegawai Kastam telah meninggal dunia, DNA saya juga akan ditemui di sana," kata Anwar sambil disambut gelak ketawa daripada hadirin.
Pada masa yang sama, Najib hadir pada majlis bertemu pemimpin 1 Malaysia di Kuching. Meskipun penganjur majlis itu menggunakan bas untuk membawa orang ramai dari luar kawasan Kuching ke stadium tertutup Majlis Bandaraya Kuching Selatan, hanya sekitar 1,000 pengikut dan penyokong hadir.
Selepas Perdana Menteri dibawa masuk ke dewan dengan sambutan permaidani merah, sebahagian pengikut dan penyokong yang dibawa meninggalkan stadium untuk 'bersiar'siar' di kawasan stadium.
Apabila Perdana Menteri mula berucap, hadirin dalam jumlah besar, yang memakai kemeja-T 1 Malaysia mula keluar sedikit demi sedikit dari stadium. Mereka yang berada di dalam dewan pula memperlihatkan wajah bosan tetapi sekali sekali bertepuk apabila Najib menyampaikan poin-poin yang 'bersemangat' dan menarik perhatian.
source:wartashubhi.blogspot/mafiaboss2u.blogspot
BN troubled as Pakatan rally draws more support
BN dibayangi 'dilema', Pakatan mula raih sokongan
Quote.....
"In Selangor you get free water but in Sarawak only the rainwater is free" - Anwar
cheers.
Aik, gambar pun boleh menceritakan ...?
Posted: 10 Apr 2011 09:25 PM PDT