---
Malaysia is falling apart under Najib's administration
Posted: 08 Apr 2011 09:57 AM PDT
It is a little over two years since Najib Razak became Malaysia's sixth Prime Minister and his administration seems to be lurching from recklessness to ruin. His "People First, Performance Now" slogan is falling apart. That is not all that is breaking up, the whole country seems to be disintegrating.
Malaysians are reeling from the latest shock incident where a senior customs officer, Ahmad Sarbani Mohamad, fell to his death, in mysterious circumstances, at the MACC building in Cheras.
The commissioner of the Malaysian Anti-Corruption Comission Abu Kassim Mohamad had earlier called for Ahmad Sarbani's death "not be exploited or manipulated by certain quarters for their personal interests" as "malicious and full of ill-intent."
Abu Kassim is rather disingenuous. His outfit has failed the public several times before. He is in no position to tell others off.
In fact, it is he and the MACC who should stand aside and allow an independent body to conduct the investigations into all these deaths. In truth, Abu Kassim should tender his resignation for he has failed miserably. Two similar deaths in as many years is a frightening statistic.
The MACC is under the Prime minister's department. Presumably Abu Kassim takes his orders from the Prime Minister. Thus far, we have not heard anything substantial from Najib about this recent death. Why?
Now that another death has been recorded, Abu Kassim's record is untenable.
Najib is also to shoulder the blame. It happened under his watch.
The death of someone who goes to assist questioning is one death too many. But two deaths, is more than just a coincidence.
No foreign investor is going to be inspired by all that is happening in Malaysia. And we too are not moved by Najib's tepid logic.
Does Abu Kassim think that Malaysians have any more trust in its law enforcement agencies?
The police are known to beat up those in custody. Some have died from their beatings. If they don't beat them up, they shoot to kill. In civilised countries around the world, the police is supposed to protect its citizens, not harm them like in Malaysia.
The death of Ahmad Sarbani couldn't have come at a worse time. Teoh Beng Hock, a political aide also died in mysterious circumstances having fallen off another MACC building. His death is currently being investigated in a Royal Commission of Inquiry.
Ahmad Sarbani's colleagues as well as the freight forwarders who used to work with him, had only good words to say about him. One should not speculate but it was said that Ahmad Sarbani was going to post a document today.
Did that document contain information that would reveal all the goings on in the current investigations into the Customs graft probe? Usually, those at the bottom try and protect someone higher up. Could the trail have led to a person or persons unknown, much higher up in the government, like in the Cabinet?
Someone certainly felt that his position needed to be protected at all costs. Ahmad Sarbani probably knew too much. A person with the authority to enter the MACC offices or any other government building, could so easily have slipped into the MACC building undetected or under pretext, and harmed Ahmad Sarjani.
Clearly, Najib's administration does not inspire foreign investor confidence or even his own citizens.
Thus far, Najib has kept silent on why his administration feels a need to use sex and slander against his political opponents.
Najib's Cabinet is staffed by politicians who are corrupt. Some of them are alleged rapists. Others in his ruling Umno party are confirmed child rapists.
Najib appoints people who are guilty of money politics to head big government corporations.
Najib's ministers play the race and religion card and are not at all responsive to the needs of the other religions and races in the nation, as we can see in the Bible debacle.
Malaysia lacks a strong, clean and effective government. But will Najib ever get his act together? Should he even attempt to earn back our trust? Actually, he need not bother.
Mariam Mokhtar
MP Says Men Have Affairs Because Wives 'Neglect' Their Duty in Bed
Posted: 08 Apr 2011 09:53 AM PDT
Malaysian men have extramarital sex because of "wives who neglect their responsibilities" to their husbands, a Malaysian lawmaker told Parliament on Thursday, outraging women's groups. "Husbands driving home after work see things that are sexually arousing and go to their …
Continue reading

→
summouning evil sprits and blood sacrifices for a win
Posted: 08 Apr 2011 09:53 AM PDT
yes, a DEMONIC CEREMONY! yes, they went (and will go) to that extend to make sure they win! to protect their candidates!
read from free malaysia today, 'sarawak summon spirits to protect BN'.  and here i let you read from an email i get from a friend.
—————————————-
Christians, stand united & PRAY against the EVIL FORCES of darkness in Sarawak & in all Malaysia ! NOW !!
Dear all,
Following message is sent by Kok Moi and her husband who are pastors in SS Methodist, PJ.  Christians are encouraged to pray.
The source of this info is a church worker in Kuching who has been reaching out to the Sarawakian natives the last 18 months and is now going round the longhouses in view of April 16 state election. Nomination day is April 6…..
Kindly please storm heaven with your prayers on the elections in Sarawak till it ends….. We will defeat evil through Jesus Christ!!
Below plea for help from a Focus On Sarawak friend in Sarawak.  He is moving around the longhouses and will not have access to the Net.  Please inform prayer groups, inc NECF, MPN and any others that you know of.  The demonic ceremony is taking place at Betong.  Below the urgent message to all of us.
=====
BN CALLING UP DEMONS AND EVIL SPIRITS WITH BLOOD SACRIFICES
Need urgent prayers help.
I don't have internet access, pls put up all these prayers points at all network prayer…pls.
I am in Betong Areas – N30, N31,N32 – Saribas, Layar, and Bukit Saban. The BN (ALFRED JABU -DCM and teams are preparing the offerings and sacrifices to the gods on 5th April at 8pm sharp at Dewan Rentap- Betong (a Civic center).
There will be many…….and they are cursing & putting spells to all the opposition candidates, and those voters who votes for the opposition. There will ba slaughtering of chickens & piglets – for the blood as offerings to the many gods….
This is the 1st time they are doing it…..All the respectives BN candidates will be coming for this offering/sacrifices event by helicopters tomorrow. The ceremony will start at 8pm Tuesday evening till midnight.
Dooms and Hell fires will be called out from everywhere, using all all the evil spirits to cast spells and curses to those against them.
These will have a Bad impact, spiritual and physical on the IBAN Natives for another few generation if we as soldiers of CHRIST don't stand as the shields against these dark forces!
I predict there will be some supernatural manifestations tomorrow in the surrounding areas.
I arrived in this area this noon, and going around etc. The christians and people don't like BN, but fears and uncertainty!!! They fear they will be victimized if BN knew the longhses are voting for opposition. I have to rush now…..and no internet access. Line now are bad. Pls inform all prayer network and friends…urgent.
Update -The BN candidates N32 Bukit Saban Robert Lawson Chuat ak Vincent will not be joining this cursing/offering ceremony as ……this is wrong and un-christian, and I dont know whether the DCM Afred Jabu will get angry with his nephew Robert lawson Chuat..?.
———————————–
the second email, which comes with this photo.
Here's what went on at the scene as reported by Twitter user @kuangkeng in Sarawak! The email early today, was sent by a friend of a member of my church & the ritual did go on! It may look like a simple ceremony but I tell you the truth, demonic spirits are invoked from the pit of hell as they pledge their allegiance & summon them for help. When they ask for victory, it usually means 'to the detriment of the people & all those who vote against them' but I thank you for spreading the word & standing with me from 7:45pm – 1:00am praying online on Twitter! God will never allow such an act to prosper! Together we must lift Sarawak out of the enemy's grasp & let God restore the land & its nation!
Posted: 08 Apr 2011 09:35 AM PDT
Dogged by disorganization and allegations of sex scandals, the Pakatan coalition looks in trouble
Three years ago the opposition Pakatan Rakyat's victorious sally in the 2008 general election seemed to have Malaysia's governing Barisan Nasional alliance on the ropes. Then only a Cassandra would have predicted that Pakatan's successes would appear so hollow so soon.
State elections in Sarawak loom, supposedly the last campaign for Chief Minister Taib Mahmud, just the kind of long-standing Barisan potentate that Pakatan was supposed to sweep away. Instead, the only question is how big a majority he will win. Few doubt it will be less than two thirds.
Far from charging at the head of his troops, Pakatan's charismatic leader, Anwar Ibrahim, is suspended from parliament and distracted not only by his second, interminable sodomy trial but now also by the allegation that he is the star of a sex tape (by way of variation, with a woman) produced by a trio collectively known as "Datuk T."
If the tide of filth through which Anwar must wade is politically motivated – and whatever the truth of the charges against him, no one believes they stem solely from an earnest desire for rectitude in the private lives of MPs – some of it still sticks. Visiting Kuala Lumpur recently, Anwar's former adviser Ziauddin Sardar told me that as long ago as 1996 he predicted that the then deputy PM's enemies would try to fell him by bringing up sodomy.
"Simply accusing him of bribes, cronyism and having affairs with women was not going to work. Those who know Anwar know he is above such things," said Sardar, now a prominent UK-based critic and commentator. "They had to find something unthinkable, something the Malays had a deep aversion for."
The problem is that while Sardar may declare him "a man of unshakeable integrity," who "cannot be bought, bribed or forced to deviate from the path of honesty," there are plenty who are not so sure. His nemesis and onetime boss, former Prime Minister Mahathir Mohamad, said that Anwar admitted to "affairs with women" in his just-published memoirs, claiming that prior to his ousting, his former deputy told UMNO's supreme council "he had done nothing unusual and insisted that everyone had done such things."
Not all believe the good doctor, of course; nor might they listen too closely to former colleagues in government who remember a not-quite-so saintly figure.
But Anwar's cause was dealt a blow from the home side earlier this year when reports highlighted the fact that although he later changed his mind, the DAP chairman Karpal Singh (subsequently Anwar's defence lawyer), also once accused him of sodomy, raising the issue in parliament in 1997 and asking the government to act against the then deputy PM. Even in liberal circles, observers with no great affection for the BN privately express the strong suspicion that Anwar might have indulged in hanky panky, possibly with both sexes.
These may be the tribulations of one man, but he is the man that matters: the only one who is, or who could be, a prime minister-in-waiting. And they are compounded by, and partly the cause of, those also being suffered by his party, PKR, and hence Pakatan as a whole.
Of Pakatan's three allies, the DAP gives the impression of being fighting fit, helmed by the still dynamic duo of Lim Kit Siang and Karpal, with an array of talent coming up the ranks and of an age to take over if necessary. In particular there is Lim's son, Guan Eng, who is also Penang's chief minister, Karpal's feisty orator son Gobind Singh, and the forensic economics whizz Tony Pua.
PAS, meanwhile, appears to have maintained its grip on its heartland in the peninsula and – important not only in wresting the Malay vote from UMNO but also to encourage non-Malays to overcome their reservations about casting their ballots for a party that used to think the Taliban had a good thing going -- its reputation for probity.
However much they try to paper over the cracks, though, the leftist, Chinese majority DAP and the Malay Islamists of PAS are allies of convenience, not soulmates. They cannot stop themselves from rowing over the extent to which Muslim laws should apply: for instance, PAS-controlled Kelantan's ban on the sale of "un-Islamic" lottery tickets, which the Chinese like to buy. Beyond good governance, their aims are ultimately incompatible.
So, how to keep these two together? This is supposed to be the role of PKR. And this is where Anwar's party is failing badly, struggling to convey what it is for, apart from being a vehicle for its leader's ambitions, and immensely damaging Pakatan Rakyat's effectiveness and chances at the next general election. It has lost a fifth of its parliamentary representation to defections and resignations since 2008, including in January N Gobalakrishnan, whose departure was particularly devastating given that he was a founder member of PKR who had given up a promising career within the Barisan Nasional (he had been Youth Leader of the BN component party, the Malaysian Indian Congress).
Other prominent figures such as former UMNO law minister Zaid Ibrahim, whose initial joining of PKR was hailed as a great coup, and the former vice president Jeffrey Kitingan, have left to start their own parties. When matters of import are in the air, the voice of PKR is drowned out by its own wranglings.
At a ceramah in the Empire Hotel, Subang, last weekend, PKR's communications director, Nik Nazmi, admitted that the party had serious issues with its image. "People don't understand what PKR is about apart from Anwar Ibrahim, that's what they tell me," he said. As for the loss of parliamentary seats, he explained that as PKR only had one MP and one state assemblyman before 2008, "everyone thought we were a lost cause. It was difficult to get good candidates." Of the 31 MPs who were then elected, he said, "some were not good enough. The jokers lost the plot and that's why they defected."
Anwar's daughter, PKR vice president Nurul Izzah, joined him in stressing that the disagreements with which the BN-supporting press has made much hay were a healthy sign. "They are important," she said. "Don't imagine that because the BN appears to have blanket agreement that it is so." They both seemed aware, however, that incidents such as the arguments between PKR and the DAP over seat allocation in Sarawak, in which Tony Pua accused PKR's negotiator of being "a little Napoleon", come across less as vibrant democracy at work than as evidence of a house divided.
The pair made impassioned pleas for PKR to be recognised as a unique driver for change: the first party in South East Asia to introduce One Member for One Vote for internal elections (hence, said Nurul Izzah, while turn out may have been low in last November's vote, 80,000 ballots were still cast "more than in any other party election"); and the only truly multiracial party in the country. "We are multiracial but Malay-led," said Nik Nazmi. "That is the only way you can convince the Malays about multiracialism."
The 29-year-old Selangor assemblyman is impressive, fluent and likeable. He even managed a good joke about how he knew the sex charges against his party leader were false. "I worked for him for two years as his private secretary. I'm quite good-looking, and nothing happened to me!" Nik Nazmi could be a future leader – but he is way too young for now. In terms of the top echelons who should be taking the reins while Anwar has to deal with his troubles, PKR is appallingly weak. Zaid Ibrahim could possibly have filled that role, even if his arrival and instant presumption to prominence put out the backs of veterans. A party with a greater grip on its long-term strategy would not have contrived to lose one of the clearest-eyed analysts of Malaysian politics, whatever the personality clashes his staying might have entailed.
For PKR and for Pakatan Rakyat, much is at stake here. "We have a chance for change at the next general election," said Nik Nazmi. "If not, it might be another 50 years." But the onus is on PKR to prove that is worthy of leading the opposition; otherwise PAS and the DAP may conclude that they are better off concentrating on their own strongholds rather than sacrificing too much for a greater effort that comes to nothing. "We have to improve ourselves," conceded Nurul Izzah. "That's a reality we are facing much more than PAS or the DAP."
Recognising that PKR's report card reads "must do better – much better" is a start. Translating that into action that revitalises the party and gives it the appearance of focus and energy is the hard part. The cause is not lost: BN leaders know that the personal approval ratings of prime minister Najib Tun Razak do not mean that the people have learned to love again the ruling coalition they rebuffed at the last general election. But if the opposition cannot recapture the spirit with which they effervesced only three years ago, their task is going to be to maintain their gains rather than push forward to take Putra Jaya, the nation's administrative capital. Anwar and his party, meanwhile, have become the weakest link. This was not how it was meant to be.
Sholto Byrnes is a contributing editor of the New Statesman

 
Overnight at Taylor's Study Room 24/7 for IBS Project
Posted: 08 Apr 2011 08:46 AM PDT
Wesley Low and Low Jia Hui.
Till now, I still haven't try not sleeping for whole night and continue work for another day. Seriously, the minimum hour I slept in my life is 30 minutes, which is 2 days ago. =D But the feeling and the fun of doing the work together till late was fun, for that day only.
Interior Behaviour Study and Malaysian Studies, two project due at the same time and our last minute worms in our body made us stayed up in the campus' 24/7 study room for the whole night, accompany by cold air-con, Internet, Red Bull, quietness and sleepyness.
I was there from 7pm until 730am the next morning, oh yeah. Cutting, writing, pasting, modelling, idea-ing, that's what I did.
People told me that Red Bull can help us stay awake and it's indeed true, and the drinks is delicious too, but it's only functioned for about 2-3 hours for me. Haha. I still felt tired and sleepy after having one in the midnight. Food from the vending machine accompanied me too.
By the time I went back home to freshen up, it's 7.00am where sun was already rising. I took a short sleep for half an hour then I went back to school for lecture and presentation.
The road started to jam early in the morning, now I only knew about that as I thought that road was supposed to be smooth in the morning. Haha.
=) Work of Arvin, Kevin and Nicholas.
Later that morning, I had two presentation, one for Malaysian Studies and another for Interior Behaviour Studies, did good, and still power. But my battery went low in the afternoon went I lied on the bed, straight away slept till night and felt reborn after that. Haha.
I personally feel that works and assignments are good because I paid a big amount to study, I don't want to pay for nothing. =) But not too over assignments, lah. Haha.

To Pavilion with Arvin, Wanyi, Lai Quen, Zhi Inn, Connie and Nita
Posted: 08 Apr 2011 08:20 AM PDT
It's a title full of names because I don't know what title to write for this post already. Hahaha. Talking about the names, they are my classmate, school mate, friends in Kuala Lumpur. Tall, short, cute, kid, handsome, pretty, pro, fun, funny and noisy are the adjective describing them.
On don't know which Friday, I think it's the 2 Fridays ago, we went to Pavilion together by LRT. We are a bunch of kiam-siap (selfish) people that we parked our car at Taman Bahagia's housing area because it's free then walked to Taman Bahagia's LRT station. Hahaha.
Actually my plan was go walk around Pavilion because it had been quite some time I didn't go downtown and want to spend times with friends instead of just sitting in room, looking at the computer screen, then one of my subject require us to take photos of retail shop, so went to take photos too and also walk.
What a hot day that we alighted at KLCC station and walked to Pavilion. I actually like Pavilion more than any other mall because of the nice interior design, but not the price of the items and food. =D
You know I did not eat any breakfast that morning and we reached Pavilion around 3pm, really hungry die me that afternoon and we went to food court straight away because food court has the cheapest food? NOT.

Lai Quen of Kepong, Connie of Sandakan, Zhi Inn of Muar, Arvin of Medan, Wanyi of Penang and Nita of Penang. It's so everywhere of us.
Shockingly, Pavilion was quiet in a Friday's afternoon, it's so not like Singapore or Hong Kong where people are everywhere in the mall, where are the freaking Malaysian?
Went to check out Uniqlo for a while, sadly there's no sale and summer season clothing are not here yet, aduhainya. Then we went back after that, by LRT again.
Bronx Zoo Cobra A Media Celebrity
Posted: 08 Apr 2011 09:00 AM PDT
7 April 2011 Last updated at 21:43 GMT
Bronx Zoo picks name for escaped Egyptian cobra The snake became somewhat of a media celebrity during her six days in hiding New York's Bronx Zoo has found a name for the cobra that escaped from her pen and was discovered six days later: Mia.
The name, selected in a public poll, is identical to the American acronym used to
Tangkap Juga Dalang Telur Tiruan Di Faraj Pelacur Itu
Posted: 08 Apr 2011 09:39 AM PDT
D
alang di sebalik telur tiruan akan dikenakan tindakan mengikut Akta Perlindungan Pengguna 1999 dan juga akta lain yang mungkin berkaitan.
Timbalan Menteri Perdagangan Dalam Negeri, Koperasi dan Kepenggunaan, Datuk Tan Lian Hoe, berkata langkah itu bagi mengekang kegiatan tersebut daripada tersebar ke seluruh negara.
"Pegawai kami masih di akar umbi bagi menyiasat perkara ini dan kami berharap dapat menahan dalang di sebalik kegiatan ini secepat mungkin kerana kita tidak mahu mengorbankan nyawa pengguna demi keuntungan mereka," katanya kepada pemberita, di Kuala Lumpur hari ini.

Beliau ditemui selepas penyampaian cek bernilai RM10,000 sumbangan Wanita Gerakan kepada mangsa gempa bumi dan tsunami Jepun.

Tan turut meminta pengguna membuat laporan segera jika mengetahui kegiatan itu wujud di tempat mereka.

"Sebagai pengguna mereka patut tampil melaporkan kepada kementerian dan pada masa yang sama memboikot perniagaan seperti ini kerana ia tidak beretika," katanya.

Semalam, pegawai penguatkuasa kementerian itu merampas 270 biji telur tiruan daripada beberapa gerai di Pasar Pulau Tikus, Pulau Pinang susulan dakwaan telur tiruan dijual di situ. - Bernama



Ulasan GB



Tatkala negara tengah hangat membicarakan soal "Anwar tiruan" di dalam video seks yang digembar-gemburkan, kononnya Anwar telah melakukan adegan ranjang bersama seorang pelacur Cina, tiba-tiba muncul satu berita panas, tetiba Tuhan turu berita, telur tiruan ditemui dijual di beberapa gerai di dalam negara kita.

Anwar boleh bernafas lega, rupanya "telur" di faraj pelacur Cina itu telur tiruan.

Tetapi UMNO dan koncon-konco tetap tidak mahu mengakui sekalipun telah jelas dengan pelbagai fakta bahawa itu telur tiruan.


Dengan perut buncitnya, dengan tetek menggelabirnya, dengan janggut hari ini tiada esoknya ada, dengan rangka badannya yang besar macam rangka Datuk T, dengan rambut pendeknya macam rambut Nazri... itu semua bukti nyata bahawa yang dihebohkan itu sebenarnya adalah Anwar tiruan.

Media massa arus perdana, blogger pencacai UMNO, pimpinan UMNO masih hendak memperbodohkan rakyan dengan menjaja video seks yang jijik itu. Siapa tuan empunya dan siapa dalang pembikin telur tiruan di faraj pelacur itu? Itu yang perlu dicari sampai lubang cacing selain dari dalang telur ayam tiruan yang dijual di merata gerai.




Tell Us Nothing But The Truth!
Posted: 08 Apr 2011 08:26 AM PDT
On Wednesday, I wrote a post on
Another Mysterious Death
HERE
where I concluded sarcastically that in future, perhaps it is advisable that all questioning done by MACC be carried out ONLY on the GROUND floor.
To my surprise, The Malaysian Insider carried a report
HERE
which said:
The Malaysian Anti-Corruption Commission (MACC) has ordered all interrogations or interviews to be done on the ground floor only with immediate effect, two days after a Customs officer fell to his death at its Kuala Lumpur office building.


The anti-graft body also ordered maximum security for interrogation done on any other floors if ground-floor facilities were not available.


"All interrogations/interviews must be carried out on the ground floor only with immediate effect," MACC deputy commissioner Datuk Zakaria Jaafar told reporters at the commission headquarters in Putrajaya. CLICK HERE for more.
Instead of ensuring proper interrogation methods and that CCTVs record all sessions, they are coming up with this easy way out with this statement which seems to imply that those being questioned MAY have a tendency to jump out of buildings.
They might as well have a safety net on the perimeters of the building to ensure that NO ONE falls out of buildings! Sheesh!
Oh and make sure there are no BELTS as well.
Better still, do it in the
dungeon, or tunnel or a VAULT!
Can you imagine that in such a supposedly professional organization, two UNEXPLAINED deaths have occurred? And during one occasion, someone was downloading and watching porno movies?
Where is the respect for individuals, for human life?
What about the persona/character of the staff? Are they properly trained to carry out investigations/interrogations and do they follow standard operating procedures if they exist?
In another report
HERE
:
The main Customs officers union decided today to seek an explanation from Datuk Seri Najib Razak and clear the department's name after the fatal death plunge of a senior officer being investigated for suspected corruption over billions of ringgit of unpaid tax.





The Peninsular Malaysia Customs Union also wants the Malaysian Anti-Corruption Commission (MACC) to explain Ahmad Sarbani Mohamed's death at its Federal Territory office in Jalan Cochrane here on Wednesday and clear his name as a suicide case.
Just like in TBH's case, the public demand to know why Ahmad Sarbani Mohamed died at the MACC office in Jalan Cochrane on Wednesday.
What is the real reason? No one just dies under those circumstances. The Malaysian Insider reported HERE that the deceased had asked to meet with the investigation officer but did not say why," Mustafar said.
The chief investigator said an officer then accompanied the Customs officer to a room in the office before leaving to collect the case file but found him missing when he returned.
And then Sarbani's body was later found on the badminton court on the first floor. In
THIS REPORT
, Kuala Lumpur police chief Datuk Zulkifli Abdullah also confirmed that Sarbani suffered injuries that were consistent with a fall from height
but refused to say if the 56-year-old father had suffered any other injuries.
WHY?
Tell us the TRUTH, MACC. Why did he die? Make public the CCTV footage of Sarbani's time in MACC.
Get to the bottom of this case and tell us nothing but the truth.
Wesley Low at Malaysian Studies of LT6, Taylor's University
Posted: 08 Apr 2011 08:04 AM PDT
He is Wesley Low, my classmate, from Seremban and he is a mix Filipino and Chinese. He came to the Lecture Theater 6 or known as LT6 and found out that there's no lecturer or student inside and he decided to be the lecturer, and give a lecture.
The only student or listener to Wesley's lecture was Farah Izzati. She did concentrating-ly listened to him.
And another student Steve Pang came, and took photos of Wesley.
Hahaha. Very lame of me. Actually that day was Malaysian Studies class and you know I know everyone dislike Malaysian Studies, it's not the subject sucks or lecturer sucks, it's just that it's a waste of time when we have already study related stuff during high school history and civic education, it's all about Malaysian history, just that Malaysian Studies is the same stuff convert into English language. It's just a waste of time, but then we still went. =D
That day was early but in fact almost time but no one was there except us, very weird, perhaps lazy people. Haha.
Taylor's BARIO Leave A Mark Charity Event
Posted: 08 Apr 2011 07:48 AM PDT
The BARIO Project at Taylor's University is a charity project that is about providing education to poor children in Sabah. Recently they have a charity event call "Leave A Mark" where you can leave a mark then do donation to the project. I passed by the event area in campus and with curiosity, I went to check it out. Haha.
It's nice to see charity stuff around Taylor's. I took part in the Leave A Mark thing. It's actually stamping your palm on a cloth, letting the children know that we know about their existence and care for them. =)
This thing is organized by the International Student group and best part of all is that they give free Ribena. Really quenched my thirst that noon.
But of course, I did make some donation as well and help them reach the target of palm stamping.
Kastam Beri Amaran Kepada SPRM: Jangan Pukul Atau Jentik Pegawai Kami
Posted: 08 Apr 2011 08:07 AM PDT
K
esatuan Pegawai Kastam Semenanjung berharap anggotanya tidak akan "dipukul atau dijentik" ketika disiasat oleh Suruhanjaya Pencegahan Rasuah Malaysia (SPRM).
Presidennya, Ibrahim Ahmad berkata demikian ketika mengulas mengenai insiden melibatkan seorang anggotanya, Ahmad Sarbani Mohamed, yang ditemui mati di bangunan SPRM Wilayah Persekutuan Rabu lalu.
"Kita minta (ketua pesuruhjaya) SPRM beri jaminan supaya pegawai yang disiasat tidak dipukul atau dijentik.

"Kita mahu (siasatan) ikut prosedur. Kita minta SPRM lebih profesional dan bertanggungjawab

Menjawab soalan, Ibrahim berkata, setakat ini belum ada laporan polis melibatkan anggota dikasari SPRM.

"Ini cuma kebimbangan kita. Kita tidak mahu (berlaku) paksaan dan kita tidak mahu (anggota kastam) dipukul.

"Kita tak pernah nak bersengketa dengan mana-mana agensi kerajaan. Kita hanya bekerja untuk memungut hasil negara," katanya lagi dalam satu sidang media di Kompleks Kastam Kelana Jaya petang ini.

Kebimbangan itu turut diulas oleh presiden Persatuan Pegawai Kanan Kastam, Mohd Noor Yusoff yang menjelaskan bahawa belum ada sebarang aduan dibuat berhubung perkara itu.

"Kita tidak ada (terima aduan), cuma pegawai-pegawai kanan yang ditahan itu tahu hak mereka.

"Kalau ada kes-kes dipukul, dipaksa, diugut, itu diluar jangkaan.

"Kita mengharapkan SPRM menjalankan siasatan dengan adil kerana mereka ini belum dituduh, cuma membantu siasatan," katanya.

Mengulas lanjut, beliau turut meminta media supaya membetulkan laporan berhubung insiden melibatkan Allahyarham Ahmad Sarbani.

"Kita juga berharap nama Allahyarham dapat dibersihkan daripada perkataan 'membunuh diri.'

"Beliau sangat jujur. Kita ingin nama beliau dibersihkan," katanya lagi dalam sidang media itu.


Posted: 08 Apr 2011 07:17 AM PDT
My feeds are not being updated in Google Reader and in blogrolls so please take note and do check my blog directly by clicking the blog link or in feedburner subsriptions. I figure it is a blogger issue and have alerted blogger about this. Thanks for your patience, understanding and cooperation. Here's an inspiring poem I'd like to share while I write my next post. Do swing by again later. Thanks! Have a great evening.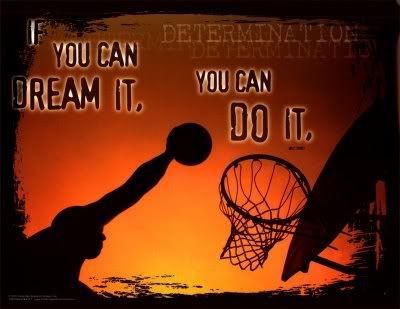 The Man Who Thinks He Can
If you think you are beaten, you are;
If you think you dare not, you don't.
If you'd like to win, but think you can't,
It's almost a cinch you won't.
If you think you'll lose, you're lost,
For out in the world we find
Success begins with a fellow's will;
It's all in the state of mind.
If you think you're outclassed, you are;
You've got to think high to rise.
You've got to be sure of yourself before
You can ever win a prize.
Life's battles don't always go
To the stronger or faster man;
But soon or late the man who wins
Is the one who thinks he can.
By WALTER D. WINTLE, "The Man Who Thinks He Can."
—Poems That Live Forever, comp. Hazel Felleman, p. 310 (1965)
Hueisean at Penang's Sakura Bloom, Bayan Lepas
Posted: 08 Apr 2011 06:39 AM PDT
Penang's Sakura Bloom is like another attraction in Penang already, attracting people to come here to take photos. Actually they should plant more sakura tree so when it blooms, then will look so Japan-ish. Haha.
Just few years back, don't-know-who found out that there's Sakura blooming in Penang's Bayan Lepas during the month of March-April and beautifying the place around Bayan Lepas, Sunshine Square and PISA there.
I went to check it out few weeks back and armed with a camera. It's not as that awesome as I thought because it's not blooming on the who linear street, just a few trees bloomed, yet it's still beautiful.
Posted: 08 Apr 2011 06:35 AM PDT
I was just about to grab my towel to have my bath this evening when a call came in from an unfamiliar number. It was however, a local mobile number and so I figured it wasn't one of those unwanted telemarketing calls.
"Hello? Is this Ms Afizah from Buddies?"
Ahah, a Buddies related call, it wasn't a telemarketing call, thank God! The guy wanted to know how many days it would take after possible transmission of HIV, for symptoms to show, and what the symptoms are.
I told him that the only way to know if one is infected is to go for blood tests. And I reminded him that even then, he'd have to take into consideration the "window period", when even blood tests aren't able to detect although that person is already infected. And so if the first blood test comes out negative, it doesn't necessarily mean he is free from the virus. He is advised to go for another blood test after 3 months to be sure.
Many people seem to think that there'd be symptoms to show that one has been infected with HIV. Most, if not all, of my very own clients never knew they had HIV until they got tested due to other reasons. Many, during their pregnancy, while some when they got tested for other ailments. And based on some of my clients' stories, a few of their spouses died without even knowing they had HIV.
Makcik Minah, a client whom I never got to meet, only found out about her HIV at the age of 74, 10 years after her husband passed on. She never figured out how she got infected. Chances were, it was through her late husband, who himself never knew he had HIV.
When Fuzi was first diagnosed HIV+, her husband had passed on a few years earlier. After an alleged rape case, Fuzi got pregnant, and it was during this out-of-wedlock pregnancy that she found out she was HIV+. Fuzi was convinced her HIV infection was due to the rape case. She was so worried that her baby, her 5th child, would be infected. Well, that baby was spared from HIV after all the necessary precautions were taken. But to her surprise, it was her 4th son, with her late husband, who was diagnosed HIV+. So Fuzi's HIV infection wasn't from the rape case after all. She got it from her late husband, a frequent visitor to Southern Thailand. He probably died without even knowing he had HIV.
Many others knew about their HIV infection years after being infected. Maybe they too thought they weren't infected since they felt just fine; despite knowing that they were involved in activities exposing them to HIV infection. That is until many years later when they start getting other opportunistic diseases.
So people, if you had ever been involved in activities which may have exposed you to HIV infection, go for voluntary testing okay? Don't wait until you have passed the virus to someone else (like your spouse) before taking that step.
Najib Dikecam Kerana Tidak Serius Dengan Kematian Sarbani
Posted: 08 Apr 2011 06:48 AM PDT
K
es Teoh, Sarbani adalah sama, kata MP Pakatan
Perdana Menteri, Datuk Seri Najib Abdul Razak silap ketika mendakwa tiada persamaan antara kematian Teoh Beng Hock dan penolong pengarah Kastam, Ahmad Sarbani Mohamed, kata beberapa ahli parlimen Pakatan Rakyat hari ini.
Dengan menolak persamaan antara kedua-dua kes berkenaan,
Najib sebenarnya cuba memperlihatkan ketidak-seriusan dalam kematian Ahmad Sarbani ketika dalam jagaan Suruhanjaya Pencegahan Rasiah Malaysia (SPRM).
"

Najib adalah salah kerana ada persamaan dengan kematian Teoh Beng Hock. Kedua-dua mereka mati di bangunan kerajaan kettika dalam tahanan agensi pihak berkuasa

," kata ahli parlimen Klang, Charles Santiago.

Santiago dan tiga lagi ahli parlimen - MP Shah Alam Khalid Samad, MP Teluk Intan M Manogaran dan MP Kota Raja Dr Siti Mariah Mahmud hari berjumpa dengan pengarah SPRM Selangor Datuk Jaafar Maahad bagi melahirkan kebimbangan mereka berhubung keselamatan orang ramai kepada suruhanjaya itu.



50 polis



Keempat-empat ahli parlimen itu diiringi kira-kira 20 penyokong, bertemu Jaafar kira-kira 10 pagi tadi.

Khalid berkata pertemuan kira-kira 30 minit itu diadakan bagi mendapat penjelasan daripada SPRM berhubung beberapa perkara termasuk kes kematian Ahmad Sarbani pada Rabu lalu.

Beliau berkata pihaknya berpuas hati dengan penjelasan yang diperolehi daripada Jaafar termasuk memberi jaminan bahawa SPRM negeri sentiasa memastikan semua pegawainya mematuhi prosedur siasatan yang ditetapkan.

"Dalam pertemuan ini, kami juga melahirkan kebimbangan orang ramai berhubung keselamatan saksi atau tertuduh dalam kes rasuah apabila dibawa ke premis SPRM," katanya ,

Sementara itu, Bernama melaporkan bahawa hampir 50 anggota polis dilihat mengawal dan menyekat laluan menuju ke Wisma PKPS di Shah Alam sejak 8.30 pagi tadi dipercayai bagi mengelakkan sebarang kejadian yang tidak diingini.

Rabu lalu, Penolong Pengarah cawangan Import Eksport dan Kawalan Sempadan KDRM Selangor, Ahmad Sarbani Mohamed, 56, ditemui mati di tingkat satu pejabat SPRM Wilayah Persekutuan, dipercayai terjatuh dari tingkat tiga bangunan itu.

Allahyarham didakwa datang secara sukarela ke pejabat SPRM untuk berbincang sesuatu mengenai siasatan kes rasuah dengan pegawai penyiasat suruhanjaya tersebut.

Ekoran kejadian itu, dua pegawai SPRM digantung tugas kerana ingkar perintah berhubung pengendalian saksi yang berkaitan dalam kes kematian berkenaan.






This posting includes an audio/video/photo media file: Download Now
Less corruption means more investments
Posted: 08 Apr 2011 05:39 AM PDT
KUALA LUMPUR: Community leader and social commentator Ramon Navaratnam says the bold initiatives of the Malaysian Anti-Corruption Commission (MACC) will invariably improve the Corruption Perception Index, which will eventually have a positive effect on investments into the country.
"All potential investors look at the Corruption Perception Index (CPI) and there is no reason why they would want to put their money into a country that is more corrupted than the other.
"With Malaysia's CPI set to improve through the initiatives of the MACC, the country can expect more investments as governance is an important pre-determinant before an investor decides to invest in a country," said Navaratnam, who is also the Sunway Group's Corporate adviser.
A special task force led by the MACC, Inland Revenue Board (IRB) and supported by five other agencies, simultaneously raided 84 forwarding agents, a holding company and 24 of its related companies and 25 Customs premises throughout the country recently.
The MACC had already arrested 62 Customs officers of various ranks and posts under "Operation 3B" for alleged involvement in corruption, money laundering and other offences.
MACC investigation director Mustafar Ali said the investigations carried out since last Monday, with the cooperation of five other agencies, found that more than RM10 billion had been smuggled out of the country.
Meanwhile, the chief economist at Maybank Investment Bank Suhaimi Ilias said that the initiatives of the MACC were likely to bolster confidence and could lead to an increased inflow of investments as this would signal that the cost of doing business in Malaysia was lower.
"We can reduce the level of over-paying and this should augur well for the prevailing business sentiment in the country," he added.
Successful formula
Navaratnam agreed that the MACC can keep inflation down as corruption adds to cost and keeps inflationary pressure up.
"Through the efforts of the MACC, consumers can enjoy better quality products with prices that commensurate with actual costs and not added costs through corruption," he said.
Navaratnam, who was also until recently the chairman of the corruption prevention panel of the MACC, added that the MACC had to be highly commended for its successful raids as its taskforce had shown a very high degree of professionalism while executing the carefully coordinated action with other agencies.
The "successful formula" used by the MACC in the recent crackdown on corruption and related offences jointly with other agencies should now be extended to big cases and outside the borders.
"The proven formula that has yielded good results should now be extended to big cases and outside the national boundaries. If this momentum continues, the image of the MACC will be considerably enhanced," Navaratnam said.
He said that the MACC was approaching a turning point compared to the poor reputation that it had in the past.
"With the high-profile cases involving billions of ringgit, the public will be more appreciative of MACC's success and steady progress.
"Since MACC's formation a few years ago, it has grown in strength and calibre. So, this is a maturing process by garnering big scoops, and it is hoped that it will take on bigger cases even if it involves prominent individuals," Navaratnam said.
-Bernama


Video Seks Sebagai Bahan Bukti - Mufti Perlis Bantah
Posted: 08 Apr 2011 04:30 AM PDT
M
ufti Perlis Dr Juanda Jaya berpendirian tegas rakaman video aksi seks, didedahkan bulan lalu oleh "Datuk T" yang didakwa melibatkan pemimpin politik kanan, tidak boleh digunakan sebagai bahan bukti untuk mendakwa pelaku terbabit di mahkamah syariah.
Sehubungan itu kata beliau, pandangan Presiden Persatuan Peguam Muslim Malaysia (PPMM), Zainol Rijal Abu Bakar kelmarin tidak tepat dan boleh mengelirukan orang ramai khususnya umat Islam.
"Apa yang dikatakan oleh Presiden PPMM tidak selari dengan Islam dan tidak betul langsung," kata beliau dalam satu kenyataan.

Mufti Perlis berkata, pembuktian dalam rakaman video seks itu tidak boleh digunakan di mahkamah syariah melainkan tertuduh sendiri mengaku ataupun tuduhan dibuat dengan menghadirkan empat saksi "hidup, lelaki Islam yang bersifat adil dan mereka melihat jenayah itu berlaku."

"Ia umpama cincin masuk jari," kata Juanda merujuk kepada keperluan dan syarat membawa kes berkenaan ke mahkamah syariah.

Kata beliau, surah 24 al-Nur; ayat 4-5 adalah nas qat'ie atau muktamad yang tidak boleh dilanggar berkaitan dengan hukuman penuduh pelakuan zina yang mesti cukup empat saksi dan hukuman qazaf dikenakan ke atas penuduh yang tidak cukup "syarat empat saksi."

"Ada pun gambar, klip yang samar-samar, tetapi tidak boleh dijadikan bukti di mahkamah syariah," katanya lagi sambil berkata, sebagaimana beratnya satu tuduhan, begitu juga soal pembuktian juga amat berat."

Katanya, sebagaimana adanya elemen peruntukan "keraguan" yang boleh menentukan keputusan sesuatu kes, Islam juga menekankan soal kredibiliti saksi.

"Dalam undang-undang konvensional jika ada sedikit keraguan, ia akan ditolak. Jadi, dalam Islam juga soal pembuktikan dititikberatkan," kata beliau lagi.

Katanya, kemungkinan rakaman video seks dan klip boleh digunakan di mahkamah konvensional tetapi bukan di mahkamah syariah.

Juanda berkata, kenyataan yang bercanggah berkenaan soal pembuktian di bawah undang-undang syariah boleh menyebabkan rakyat yang mula memahami kepentingan perundangan Islam terkeliru.

"Saya tidak sangka buruk dengan PPMM, tetapi sama ada laporan (media) tidak tepat atau disalah petik, saya tidak pasti tetapi jangan kita mengelirukan rakyat dengan memberi pandangan tidak tepat," katanya lagi.

Dalam satu laporan akhbar tempatan, Zainol dipetik berkata, rakaman video aksi seks yang didakwa melibatkan seorang pemimpin Pakatan Rakyat boleh digunakan sebagai bahan bukti untuk mendakwa pelaku terbabit di mahkamah syariah.

Zainol berkata, ia dikategorikan sebagai bukti bayynah iaitu keterangan yang boleh diperoleh dalam pelbagai bentuk antaranya dokumen, percakapan dan video.

Justeru kata beliau, klip video boleh dijadikan sebagai bahan bukti untuk mendakwa seseorang melakukan zina sekiranya pihak pendakwa tidak boleh membawa empat orang saksi lelaki.

Penolong Profesor Kuliyyah Undang-Undang Ahmad Ibrahim Universiti Islam Antarabangsa Malaysia, Dr. Zulfakar Ramlee juga dipetik berkata rakaman video aksi seks itu boleh digunakan sebagai bahan bukti di mahkamah syariah kerana sistem perundangan Islam di negara ini menggunakan hukum ta'zir.

Katanya, hukum itu meletakkan kuasa kepada pemerintah dalam menentukan hukuman kepada pesalah zina.

Menurut Zulfakar, hukum ta'zir hanya memerlukan tahap pembuktian yang rendah iaitu melampaui syubhah munasabah, berbeza dengan hukum hudud.

Presiden Persatuan Peguam Syarie Malaysia, Mohamad Isa Abd. Ralip berkata, rakaman video aksi seks itu boleh digunakan sebagai bahan bukti, tetapi ia harus mengikut prosedur iaitu hanya hakim, peguam serta pendakwa dibenarkan menontonnya. -TMI



Ulasan GB



Perbincangan di atas menarik.

Namun di dalam kes video seks yang diedarkan oleh Datuk T, bukan soal adegan seks itu saja yang perlu diteliti, tetapi "konspirasi"nya lebih utama untuk diselidiki.

Bagaimana ada orang ketiga yang mengatur rakaman yang dilihat ada di dalam video berkenaan?

Yang kedua ialah aspek teknikaliti.

Jika video seks hendak di terima sebagai bahan bukti, maka pembuktian bahawa video berkenaan adalah 100% tulen menjadi penting.

Di dalam video seks edaran Datuk T, hanya pihak polis

(setakat ini dilihat tidak berkecuali di dalam siasatan mereka)

yang menyatakan video itu asli. Tetapi tidak ada

cross-examination

dilakukan ke atas "pakar-pakar" yang menjadi rujukan polis untuk menentukan kesahihan video seks dan kesahihan kenyataan polis. Justeru di dalam keadaan sedemikian mengikut kaedah Islam tentulah ia tidak boleh diterima sebagai bahan bukti.



Tilite ZRA Series 2 Backrest Mount Replacement Parts
Posted: 08 Apr 2011 03:16 AM PDT
The Tilite ZRA Series 2 ultralight weight rigid titanium wheelchair has performed better than I had anticipated except for the backrest mount that began to creak a few days I started using it. Wuan tightened all the screws that could be tightened but it continued to creak every time I shifted my weight or leaned back.
Tilite ZR and ZRA Series 2 backrest mount replacement parts.
The locking stud on the left kept coming loose and had to be tightened several times. The threadless pin for the folding mechanism also slid out a few times and had to be hammered back into place. There is significant play to the entire backrest. The back locking mechanism is difficult to engage and disengage.
Many, if not all, of Tilite ZRA Series 2 users are facing this issue. The hardware that came with the wheelchair is an updated version but the problem persisted. Tilite has since redesigned the entire mechanism and been sending them out to users requesting for a replacement.
I requested for a replacement on end-February through Scott Pellett, the owner of Bike-On, the retailer in the USA where I got the Tilite ZRA from. It was a simple no-question-asked process. All I needed to provide was the serial number of the wheelchair. It was delivered via UPS this afternoon.
Now, I need to wait for Wuan, my personal wheelchair mechanic, to swap the parts. One quirk about the wrenches for the bolts and nuts that Tilite uses. They are all in inches while the commonly available wrenches in Malaysia are in metric. A 7/16″ open end wrench is needed for this task.
There is a hardware shop near the Pudu wet market that carries wrenches in inches. This was where Wuan got the 3/8″ open end wrench needed to reposition the levers of the Uni-Lock wheel locks. I hope they have the 7/16″ as well.
Related posts:
Posted: 08 Apr 2011 03:15 AM PDT
It is not easy being a mom. In fact, I think it is the toughest job in the world. Day after day, I realize how age is catching up on me. When I am not doing my housework or blogging, I am have busy with my other job - chauffeuring my boy to and fro school/sports/squash/tuition/music lessons. Believe me - if there is anything that can drive me up the wall, it is the horrendous traffic in Penang. I have another dinner with relatives and will blog on a sopo topic later this evening. Take care and have a wonderful weekend. Do swing by again. Thanks!
Here's a very beautiful poem written by Johnny J Hollis
AT THIS LINK
called "An Ode To My Mother".
If you are far away from home, do give your mom a call to let her know you remember her and that you love her :-).
I miss my mom, even after almost 40 years.
Take care and here's wishing all moms a restful weekend.