---
Posted: 24 Apr 2011 10:05 AM PDT
.. who is an umno supreme council member and a MP for temerloh, pahang (picture left).
gee, i never thought there would come a time where i thank an umnoputera. well, i did and it is because this particular umnoputera talk some sense when he chided his own BN members not to blame the opposition voters during the sarawak election.
after the sarawak election, when i read about the view from politicians, especially from BN of course, blaming those who did not vote for them, especially the chinese voters, i get so fed up.  these people, especially perkasa, were talking as though the chinese ought to vote BN, when they labelled the chinese as ungrateful for not voting BN. grrr!! so geram! i had wanted to say something but i was too mad. then, suddenly two days ago, saifuddin came out to say, just what i wanted to say:
"With all due respect, I ask my friends in the BN not to blame or accuse those who didn't vote for the coalition as being ungrateful to the BN government.
exactly!
"In a democracy, we should respect the right of voters to choose whatever party they like. We also need to accept whatever their decision with an open heart although the results may not always favour us," said Saifuddin in a statement.
such wise words! my sentiments exactly! the voters have a right to choose who they like to vote for.  BN, should not blame them when they do not choose them.  the way they blame them was as though they expect all voters to vote for them.  as though they are so high and mighty, that voters must vote for them; if voters don't, then they are ungrateful.
i hope what saifuddin said would knock some sense into BN… and perkasa too. oops. perkasa has no sense at all to begin with, so very difficult.
here is the full article from malaysiakini.
————————————————————
Deputy Mniister:  Don't blame oppositon voters
23 April 2011
Umno supreme council member and Temerloh MP Saifuddin Abdullah has called on his colleagues in the BN ruling coalition to stop labelling opposition supporters as "ungrateful".
NONESaifuddin – also the deputy higher education minister and one of the more outspoken members in the Najib administration – said BN should instead respect the rights of the voters.
"With all due respect, I ask my friends in the BN not to blame or accuse those who didn't vote for the coalition as being ungrateful to the BN government.
"In a democracy, we should respect the right of voters to choose whatever party they like. We also need to accept whatever their decision with an open heart although the results may not always favour us," said Saifuddin in a statement.
'Do politics the different way'
While commending his party for doing the "best it could to shore up support in the recently-concluded Sarawak elections and past by-elections, Saifuddin said that it may be time to try a different approach.
"Prime Minister Najib Abdul Razak himself has introduced a new approach in capturing the hearts of the people. I am optimistic that if the BN is consistent with our efforts now, BN will regain the trust of all races," said Saifuddin.
However, he said that with the continued blaming of opposition supporters and intimidation tactics, it may well backfire on BN.
"How are we going to face (the voters) at the next elections if we choose to keep on blaming them? What if the tables are turned and they lambast us?
"What if they only vote for the opposition as a sign of protest now, but because of our negative ways, they continue to support them?" he asked.
In last Saturday's polls, a sizeable swing of voters against the ruling BN led to the opposition doubling its number of seats from eight to 16.
Malaysiakini subscribers can resume posting
AKB48 to open theatre in Singapore
Posted: 24 Apr 2011 09:26 AM PDT
Japanese pop group AKB48 will set up a regular theatre schedule in Singapore, which would be their first regular show venue outside of Japan.
The 48-members group made their debut as theatre based performers in 2005, and have since evolved into the most successful female pop group in Japan. AKB48 still perform on regular basis in their theatres despite the mainstream success, with best selling singles like Sakura no Ki ni Narou and Beginner etc.
According to official announcement [Jp], the Singapore show will be held twice a month in 2011, beginning on May 15. The concert and ticketing details are not yet finalised. Judging from their previous well-received performances in Singapore, it's probably going to be a sell out crowd, at least for the first few shows.
AKB48 series – Previous: No Sleeves on Weekly Shonen Champion
AKB48 to open theatre in Singapore from YeinJee's Asian Blog
Kambing Yang Minup Kopi 5 Gelas Sehari
Posted: 24 Apr 2011 09:30 AM PDT
D
enpasar - Manusia suka minum kopi memang sudah sangat biasa, namun bagaimana pula jika kambing kecanduan minum kopi?
Tidak tertanggung, kerana sudah kecanduan, kambing betina yang diberi nama Lucy itu biasa menghabiskan tiga sampai lima gelas kopi hitam sehari.
Pemiliknya pun enggan menjual kambing kesayangannya meskipun ditawarkan harga tinggi. Dia berjanji memelihara hingga mati. Lucy hanya memerlukan beberapa detik saja untuk meminum segelas kopi.

Jangan salah sangka Lucy adalah seekor kambing betina berusia 6 tahun yang dipelihara oleh Ibu Karim di sebuah kandang di Kampung Jawa, Denpasar.

Menurut Karim, Lucy sudah biasa meminum kopi sejak kecil. Kesukaan Lucy meminum kopi dimulai sejak sering mendekati orang yang sedang asyik minum kopi.

Kerana sering didekati, orang pun memberinya kopi yang masih tersisa di gelas. Kebiasannya itu masih dilakukannya sampai saat ini.

Tak hairan jika tidak disajikan kopi, Lucy akan berteriak layaknya kambing kelaparan.

Kegemaran Lucy yang cukup unik ini membuat Karim bersama keluarganya terhibur. Mereka enggan menjual kambing kesayangannya meski pernah ditawar dengan harga tinggi.

Selain kopi, Lucy juga gemar memakan makanan yang biasa disantap manusia, seperti keropok, nasi, dan ais. Karim dengan ikhlas memberinya makanan tersebut, seperti anaknya sendiri. -okezone


Posted: 24 Apr 2011 09:00 AM PDT
DATELINE PETPOSITIVE THERAPY CENTRE, PETALING JAYA:

The Malaysian Animal-Assisted Therapy for the Disabled and Elderly Association or PETPOSITIVE is working hard to rescue at least three Rottweilers from being destroyed. 

The canines - one male and two females - were involved in at least three dog-biting incidents recently in a residential area that led to the death of at least two dogs
Posted: 24 Apr 2011 08:26 AM PDT
I cannot believe I find it so hard to upload this blog. Writer's block, something that I thought never really exist finally gets into me and despite having 1001 interesting things to jot down in this blog; my free time is spent playing Plants and Zombies with Miki instead of writing.
I am currently shopping for a new fridge. The one we have in our house right is unbelievably small. It can fit an entire Miki inside it but I love it to bits because it was a wedding present from a few of my girlfriends (I LOVE YOU GUYS! THANKS!).
It has been serving us for the past five years with no problem at all but now I just feel like having a new one to match my kitchen. Haha!
Once we started to look around for a unit that we like, only we realize how hard it can be.
Currently, I have always these problems with my fridge:
1) Fruits and vegetables spoil very quickly
2) Food odors
3) Cramp freezer space, ready-to-eat food is kept together with raw food like fish and meat.
So I guess what I really need is a huge one with many separated compartment to avoid cross contamination. Being a typical Malaysian I am also dead influenced with all the extra features like the vitamin generator and anti-bacterial AG clean whatchamacallit to fight problem 1 & 2 above.
I think the French door fridge is kinda cool and no doubt it is very spacey. Same goes with the Side-by-side type. They kinda make me feel pretty Nigella-Lawsonny… hahahaha…
The price of these French door type fridges start at RM3300 and above. Which is not so bad considering we buy our refrigerator at least every 5 years. Then I start to consider those with water ( and ice) dispenser, that's kinda cool too and it costs only a few hundreds pricier.
But is the water dispenser feature worth investing? I can foresee cleanliness issue that the water tank may face after sometime. Maybe I should just get a Side-by-side fridge. Most of those from this type come with many closed compartments that I like and evergy saving too. They are called Side-by-side because the freezer is separated from the cooler vertically, which means they offer really huge freezer space, perhaps more that I really need.
You see, our household is totally not contributing to the growth of ice-cream industry. I can't remember when was the last time we ice-cream in the fridge. Miki's era of drinking frozen breastmilk has also long gone so all I need in a freezer is making ice-cubes and storing frozen meat and fish.
OK! Darn it.. I don't which fridge that I need. Susah giler pilih.. beli handbag lagi senang… *mata bersinar*
Posted: 24 Apr 2011 06:12 AM PDT

Still need convincing?
http://www.malaysiakini.com/news/162314
Posted: 24 Apr 2011 06:21 AM PDT
So there I was, this morning, at the 84th annual general meeting of the Old Frees' Association in Penang. I walked right smack into the secret balloting for the position of the association's president. Apparently, there would be only one contest because the rest of the nominations had been returned unopposed. Boy, judging from the furious debates that had happened at the meeting, I would want to wish the new president well.
Anyway, I just want to quote here an extract from the honorary auditor's report. As far as I know, the honorary auditor has remained unchanged for many, many years. Year in and year out, he is reappointed. And apparently, he takes his role very seriously indeed, and this should be the case for any self-respecting auditor.
In this year's report, he found himself questioning the annual durian party that the OFA organises for the members. I found his comments a bit hilarious. Just take a read:
"The members who attended the Durian Party enjoyed themselves tremendously. However for the purpose of audit, a record must be made upon arrival at the durian farm the total number of durians OFA members will receive, if possible the number according to the variety e.g. how many Ganja, Hor Lor etc. Once the figures are verified, the durians can be open for members to enjoy. The verification process will I am sure take not more than 5 minutes with the presence of so many members. The OFA needs to know how many durians we are paying for and the variety so as to ascertain the money spent for the durian party is value for money."
You mean we have to COUNT the durians before we eat?? Seriously?? Duh.....
ca-pub-5430283382112812
Blogger Sabahkini.Net Tak Gentar Hadapi Saman Rais
Posted: 24 Apr 2011 08:32 AM PDT
B
logger sabahkini.net, Sdra Mutalib M.D. (gambar) menyatakan Menteri Penerangan, Komunikasi dan Kebudayaan, Datuk Seri Utama Mohd Rais Yatim wajar menghadiri Persidangan Blogger Asean.
Sekalipun menteri berkenaan telah memfailkan saman terhadapnya berhubung dakwaan Sabahkini.net bahawa beliau terlibat dengan Seksyen 376 Kanun Keseksaan yang dianggapnya sebagai fitnah, namun katanya beliau amat gembira jika Rais menghadiri Persidangan Blogger Asean hari ini (Ahad).
Sebagai Blogger Profesional, beliau tidak kisah atau terkilan jika Rais dijemput untuk menjadi moderater bagi sesi pleno forum yang bertajuk 'Parameters-The Fine Between What's Allowed and What's Not' kerana beliau merasakan Rais wajar berdepan dengan para Blogger termasuk dirinya, kerana itu tugas beliau sebagai Menteri yang menjadi 'Penyibuk' kepada Blogger selama ini, tulis Mutalib di dalam blognya hari ini.

Mengikut program yang terdapat dalam jadual, beliau menyatakan beliau akan menjadi panel untuk membincangkan tajuk di atas yang dipengerusikan oleh Datuk Zaini Hassan (Timbalan Ketua Pengarang Utusan Malaysia); namun katanya beliau tidak gentar jika Rais hadir bersama peguamnya (atau ditemani Peguam Negara) sekalipun untuk menjadi moderator atau peserta, tambahnya.



Bagaimanapun beliau tetap dengan keputusannya untuk tidak melayan sebarang saman yang beliau failkan sehinggalah polis menyelesaikan siasatan ekoran laporan polis yang dibuat oleh 'Chegu Bard' yang mewakili Solidariti Anak Muda Malaysia (SAMM).



Namun agak malang kerana urus setia mungkin tidak melayan 'hasrat gila' beliau untuk berhadapan dengan Rais Yatim atas faktor keselamatan dan demi menjaga nama baik Penaung Blog House Malaysia (Penganjur) Tun Dr Mahathir Mohammad dan Perdana Menteri Malaysia, Datuk Seri Mohd Najib Tun Abdul Razak yang akan menyampaikan ucaputama di majlis berkenaan sekitar jam 10.55 pagi..

Mungkin beliau akan menjemput Rais merasmikan Persidangan Blogger Sabah menjelang 'Persidangan Agung Persatuan Blogger Sabah' pada 20 Disember 2011 sekiranya beliau didapati tidak terlibat dengan Seksyen 376 Kanun Keseksaan yang masih dalam siasatan polis; itu pun jika beliau masih menjadi menteri kerana pilihan raya umum dijadualkan pada November 2011.





PM: K'jaan tak takut hadapi pandangan blogger



Kerajaan tidak pernah takut dengan kehadiran penulis blog, malah sebaliknya ingin menjadi sebahagian daripada mereka serta mengetahui pandangan mereka, termasuk yang bersifat membina, kata Perdana Menteri Datuk Seri Najib Tun Razak.

"Saya percaya hubungan ini akan menjadi hubungan penting yang berlandaskan sikap saling menghormati. Mungkin kita tidak boleh mempunyai pendapat yang serupa sepanjang masa, tapi kita tidak boleh bermusuhan.

"Apa yang penting bagi kita ialah mengetengahkan pandangan anda (penulis blog), termasuklah pandangan yang bersifat membina dan dengan cara ini kita dapat sama-sama membina sebuah negara Malaysia dan masa depan yang lebih baik untuk kita," kata Najib dalam ucaptama beliau pada Persidangan Penulis-penulis Blog Rantau Malaysia-Asean Pertama di ibunegara hari ini.

Turut hadir penaung Blog House Malaysia Tun Dr Mahathir Mohamad dan isteri Tun Dr Siti Hasmah Mohd Ali, presiden Blog House Malaysia Syed Akbar Ali dan isteri perdana menteri, Datin Seri Rosmah Mansor.

Najib berkata era 'kerajaan tahu semuanya' sudah berlalu dan kini kerajaan perlu mengetahui pandangan serta kritikan para penulis blog yang mewakili masyarakat Malaysia.

"Tapi, kita perlu wujudkan garis sempadannya; jika kita gunakan ruang siber untuk menyebarkan pembohongan dan hal-hal separuh benar, ia suatu perbuatan yang tidak betul. Saya bersetuju dengan Tun Dr Mahathir bahawa perlu ada garis sempadan yang tidak boleh kita langgar," katanya.

Najib berkata sekiranya penulis blog tidak melampaui garis yang ditetapkan, beliau percaya mereka boleh memainkan peranan penting dalam membentuk masa depan yang lebih gemilang untuk Malaysia dan Asean.

Katanya, kerajaan yang memerintah bukan saja dicabar oleh gerila dan tentera upahan yang dilengkapi pelbagai senjata canggih, tetapi juga oleh laskar siber yang melancarkan peperangan virus melalui pengunaan papan kekunci dan pad kekunci serba canggih serta telefon pintar seperti yang dapat dilihat dalam perang "Twitter" di Iran dan Revolusi "Facebook" di Mesir.

"Kita juga antara peminat Facebook paling tegar - terdpat 10.1 juta pengguna FB. Saya berani mengatakan bahawa Malaysia memiliki sfera blog paling meriah di dunia dan semangnya yang cukup bebas, walaupun mungkin bukanlah yang paling bebas.

"Sekali lagi, rakyat Malaysia perlu berterima kasih kepada Tun Dr Mahathir tentang hal ini. Ketika beliau menjadi Perdana Menteri dan Malaysia sedang membangunkan Koridor Raya Multimedianya, Tun berjanji kepada dunia, Malaysia tidak akan menapis kandungan Internet. Kerajaan pimpinan saya komited sepenuhnya terhadap pandangan bijak beliau itu; kami tidak akan memungkiri janji beliau,"
katanya.

Najib berkata beliau yakin Internet merupakan enjin bagi pertumbuhan ekonomi serta portal yang menjadi hidangan untuk masyarakat berilmu.

"Ini terpakai bagi semua masyarakat, malah kerajaan yang tidak begitu berminat dengan sisi demokrasi yang terdapat pada demokrasi digital pun boleh menggunakan bahagian digitalnya kerana implikasi ekonomi yang terdapat padanya terlalu besar untuk diketepikan.

"Media sosial, blogging dan microblogging, mampu merapatkan hubungan antara negara kerana untuk julung kalinya dalam sejarah manusia, orang boleh berkomunikasi antara satu dengan lain secara tepat masa dan tanpa perlu menunggu berhari-hari atau berminggu-minggu untuk mendapatkan surat," katanya.

Persidangan dua hari itu, yang bermula semalam dengan tema "Blogging Mindfully and Responsibly", dianjurkan Blog House Malaysia.

Persatuan ini menyediakan platform yang memiliki mekanisme defensif bagi melindungi golongan penulis blog yang menghasilkan tulisan tentang Malaysia dan yang berpusat di Malaysia.

Matlamat persidangan ini adalah untuk menghimpunkan penulis blog dari rantau Asean dan mengetengahkan kekangan yang mereka hadapi serta rintangan yang mungkin mereka alami dalam menangani pelbagai isu. - Bernama
Posted: 24 Apr 2011 07:50 AM PDT
All are architects of Fate,
Working in these wall of Time;
Some with massive deeds and great,
Some with ornaments of rhyme.
Nothing useless is, or low;
Each thing in its place is best;
And what seems but idle show
Strengthens and supports the rest.
For the structure that we raise,
Time is with materials filled;
Our todays and yesterdays
Are the blocks with which we build.
Truly shape and fashion these;
Leave no yawning gaps between;
Think not, because no man sees,
Such things will remain unseen.
In the elder days of Art,
Builders wrought with greatest care
Each minute and unseen part;
For the gods see everywhere.
Let us do our work as well,
Both the unseen and the seen;
Make the house where gods may dwell
Beautiful, entire, and clean.
Else our lives are incomplete,
Standing in these walls of Time,
Broken stairways, where the feet
Stumble, as they seek to climb.
Build today, then, strong and sure,
With a firm and ample base;
And ascending and secure
Shall tomorrow find its place.
Thus alone can we attain
To those turrets, where the eye
Sees the world as one vast plain,
And one boundless reach of sky.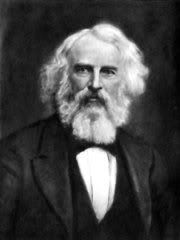 Apa dia Rare Earth atau Nadir Bumi, bahaya atau tidak?
Posted: 24 Apr 2011 06:17 AM PDT
Sekarang ini hangat diperkatakan mengenai Loji Nadir Bumi (Rare Earth/Tanah Jarang) yang akan beroperasi di Kuantan. Apa sebenarnya Nadir Bumi ini? Saya pun tak tahu sebelum ni. Samada kita hendak membantah atau menyokong projek Nadir Bumi ini , mari terlebih dahulu kita belajar sikit mengenai Nadir Bumi.
Pertamanya, apa itu Nadir Bumi (Rare Earth) ?
Ianya adalah mineral atau batuan yang jarang ditemui di dalam bumi. Nadir Bumi ini dijadikan bahan asas untuk pembuatan barangan.
Kereta Hybrid yang dikatakan selamat untuk alam sekitar sebenarnya adalah sebaliknya dalam proses pembuatannya. Setiap motor untuk kereta Toyota Prius Hybrid mengandungi satu kilo Neodymium dan setiap baterinya pula mengandungi lebih dari sepuluh kilo Lanthanum.
Antara elemen atau jenis Nadir Bumi ini dan produk yang dihasilkan ialah :
Prometium - Bateri Nuklear
Scandium - Diguna untuk pembuatan peralatan aeroangkasa
Yttrium- Digunakan dalam pembuatan konduktor bersuhu tinggi dan penapis gelombang mikro
Lanthanum - Kaca refleksi tinggi, penyimpanan hidrogen, elektrod batteri, lensa kamera
Cerium - Agen Pengoksida, Serbuk pengilat, pewarna ceramic
Praseodymium - Magnet, laser, komponen lampu berkarbon, pewarna kaca dan gelas, pembuatan kacamata keselamatan
Thulium - Pembuatan mesin X-Ray mudah alih
Ytterbium - Agen pengurangan kimia, laser inframerah
Terbium - Pembuatan lampu kalimantan, laser
Gadolinium - Kaca refleksi tinggi, laser, tube x-ray, memori computer (RAM), agen MRI
Neodymium - Magnet, laser, pewarna ungu untuk kaca dan ceramic, kapasitor seramik
Pemprosesan Nadir Bumi (Rare Earth) terbesar didunia bertapak di negara China. Hampir 95% pemprosesan Tanah Jarang adalah dilakukan di negara China. Pemprosesan ini mendatangkan banyak kesan negatif kepada penduduk China, terutamanya kepada penduduk yang tinggal berhampiran kawasan pemprosesan ini. Air yang terdapat dikawasan sekitaran didapati tercemar dengan bahan radioaktif dan tidak sesuai untuk diminum ataupun digunakan untuk penanaman.
Bahan kimia bertoksik tinggi seperti asid, sulfat dan ammonia banyak digunakan dalam aktiviti pemprosesan ini.
Di wilayah Boutou, China, pihak pengkaji alam sekitar telah melarang air didaerah itu diguna untuk minum samada oleh manusia ataupun haiwan. Air di sana juga dilarang untuk tujuan penanaman.
Kini China mula mengurangkan pengeluaran Tanah Jarang akibat dari simpanan Tanah Jarang negara mereka yang semakin berkurangan. Tetapi permintaan untuk Tanah Jarang semakin tinggi kerana kebanyakan pembuatan bahan berteknologi memerlukan mineral dari Tanah Jarang. Kalau kita mahu mengurangkan penggunaan bahan bakar seperti petroleum, kita perlu teknologi Hybrid. Teknologi Hybrid cuma boleh terhasil dengan penggunaan mineral dari Tanah Jarang.
Di China, pencemaran radioaktif dan alam sekitar dalam pengeluaran Nadir Bumi ini sudah lama dikenal pasti, tetapi kerajaan negara itu tidak menghentikan pengeluaran Nadir Bumi ini kerana ingin menguasai permintaan dan pasaran dunia.
Tue Oct 26, 2010 4:44pm EDT
(Reuters) - Rare earth elements are used in a wide range of consumer products, from iPhones to electric car motors.
Rising tensions between China and Japan over an embargo on rare earth elements may spell good news for miners looking to fund projects outside of China.
Here are some facts on this elusive group of 17 metals:
WHAT ARE RARE EARTHS?
Lanthanum, cerium, praseodymium, neodymium, promethium, samarium, europium, gadolinium, terbium, dysprosium, holmium, erbium, thulium, ytterbium, lutetium, scandium, yttrium.
WHAT ARE RARE EARTHS USED IN?
Rechargeable batteries for electric and hybrid cars, advanced ceramics, magnets for electric car motors, computers, DVD players, wind turbines, catalysts in cars and oil refineries, computer monitors, televisions, lighting, lasers, fiber optics, glass polishing, superconductors, and weapons.
THE iPHONE CONNECTION
Rare earths make for smaller, lighter batteries and motors. The drive to miniaturization was first popularized by the Sony Walkman personal cassette tape player. Rare earths are now key to making handheld devices like Apple's iPhone and Research In Motion's BlackBerry.
BIGGEST CONSUMERS
China uses 51 percent of the world's rare earths, while Japan uses 17 percent. Global demand is forecast to grow rapidly as demand for green products increases.
BIGGEST PRODUCERS
China produces over 90 percent of global supplies. China mined 120,000 tonnes in 2008. Molycorp in California produces 3,000 tonnes per year, while Silmet Rare Metals in Estonia produces 2,400 tonnes per year. There are small amounts of rare earths mined in India, Malaysia and Brazil.
BIGGEST DEMAND
The demand for dysprosium, terbium, neodymium, praseodymium and europium is set to grow by a minimum of 8 percent a year.
Electric vehicle demand for dysprosium, neodymium and praseodymium is set to grow by an average of 790 percent in the next five years.
MINES UNDER DEVELOPMENT, OUTSIDE CHINA
Great Western Minerals, Steenkampskraal, South Africa
Avalon Rare Metals, Nechalacho, Canada
Molycorp, Mountain Pass, U.S.
Lynas Corp, Mount Weld, Australia
Arafura Resources, Nolans, Australia
Sources: U.S. Geological Survey, company web sites, Byron Capital Markets
http://www.reuters.com/article/2010/10/26/us-rareearth-factbox-idUSTRE69P4JW20101026
Pelancaran Buku Sampaikah Amalan Orang Hidup Kepada Arwah? oleh Sidi Dr. Afifi al-Akiti
Posted: 24 Apr 2011 05:48 AM PDT
[Video & Bergambar] Taufan Melanda Lapangan Terbang Lambert-St Louis
Posted: 24 Apr 2011 07:05 AM PDT
L
apangan Terbang Lambert-St Louis, Amerika Serikat ditutup setelah tornado melanda terminal utamanya.
Taufan tersebut telah merosakkan sebahagian besar bumbung terminal, meremukkan jendela dan menyebarkan sampah sarap.
Beberapa orang cedera ringan dalam kejadian ini.
Pengelola lapangan terbang Lambert-St Louis menyatakan semua penerbangan dibatalkan sambil menunggu siasatan keselamatan dan pembersihan.

Badai, yang merupakan salah satu dari serentetan taupan yang melintasi bahagian tengah dan timur Missouri, juga merosakkan beberapa rumah di kawasan, merobohkan pokok dan menumbangkan jaringan kabel elektrik.

Ketua Polis St Louis County Tim Fitch, yang berada di lapangan terbang ketika badai melanda, menyatakan orang-orang yang menyaksikan tornado tiba-tiba berlari untuk menyelamatkan diri.

Dianna Merrill, yang sedang menungu penerbangan ke New York, menyatakan kaca berterbangan ke segala arah. "Langit-lagit runtuh... angin meniupkan sampah sarap ke mana-mana," katanya.

"Itu seperti sebuah filem seram. Orang dewasa turut menangis. Mengerikan," katanya.



Kadir Hashim, ISA detainee, said slam the govt without 'bomb' or 'guerilla'!
Posted: 24 Apr 2011 08:39 AM PDT
Down the road from swanky condominium blocks in the newly-christened Bangsar South is a house of plywood and zinc walls, with Arabic written in black marker across its entrance.

And in this rickety shack lives, according to the authorities, a threat to national security; or at least until several days ago.
On April 1, several police personnel descended onto the small house and left with someone they believed is a bombmaker, a 43-year-old disabled man Kadir Hashim (
left
) whose left wrist and right thumb are just stumps.
The man said what followed was 21 days of questioning under the Internal Security Act (ISA) and he was prepared to go (into imprisonment) for two years or more but he knew he didn't do anything wrong and that he would eventually be set free.
On the last day of detention, Kadir claimed that he was told that Home Minister Hishammuddin Hussein had denied his release and that he would be imprisoned for two years but as suddenly as he was arrested, Kadir was dropped off at his house at 4pm on April 20, without any conditions.
The ex-ISA detainee has one piece of advice - slam the government if you want but steer away from using the words 'bomb' or 'guerilla',
Coincidentally, Dr M seems to concur with Kadir. Bernama reported today:
[Video & Bergambar] Taufan Melanda Lapangan Terbang Lambert-St Louis
Posted: 24 Apr 2011 07:08 AM PDT
L
apangan Terbang Lambert-St Louis, Amerika Serikat ditutup setelah tornado melanda terminal utamanya.
Taufan tersebut telah merosakkan sebahagian besar bumbung terminal, meremukkan jendela dan menyebarkan sampah sarap.
Beberapa orang cedera ringan dalam kejadian ini.
Pengelola lapangan terbang Lambert-St Louis menyatakan semua penerbangan dibatalkan sambil menunggu siasatan keselamatan dan pembersihan.

Badai, yang merupakan salah satu dari serentetan taupan yang melintasi bahagian tengah dan timur Missouri, juga merosakkan beberapa rumah di kawasan, merobohkan pokok dan menumbangkan jaringan kabel elektrik.

Ketua Polis St Louis County Tim Fitch, yang berada di lapangan terbang ketika badai melanda, menyatakan orang-orang yang menyaksikan tornado tiba-tiba berlari untuk menyelamatkan diri.

Dianna Merrill, yang sedang menungu penerbangan ke New York, menyatakan kaca berterbangan ke segala arah. "Langit-lagit runtuh... angin meniupkan sampah sarap ke mana-mana," katanya.

"Itu seperti sebuah filem seram. Orang dewasa turut menangis. Mengerikan," katanya.



This posting includes an audio/video/photo media file: Download Now
Posted: 24 Apr 2011 05:24 AM PDT
Frankly, I just want to say 'Thank you' to all my readers, subscribers and followers who still visit my blog even though it has been two weeks since I wrote anything meaningful. I truly appreciate your support, visits, comments, emails and following. The fact that you still swing by my blog despite my silence is truly a gift from your heart that has touched mine. I am sure many of you are wondering about the reasons for my silence.
The truth is, I am truly disheartened. I am sad that despite all that many have been doing, little seems to have been achieved. Whilst many put in time, effort, money and resources to lobby for change, the recent results of the Sarawak elections have shown that PR are barking up the wrong tree and not really speaking the language of change that can touch the hearts of those who have the power to vote for change. Needless to say, I do not have to list out the circumstances that are beyond control but still, some contingency measures could have been taken like what some did.
Secondly, recent developments have left me with mouth agape including:
* the dvd issue
* the TV3 interview and the way some jumped to conclusions without reading or listening to everything from both sides
* the many statements made by Perkasa
* the decision in 2009 to stop teaching Science and Mathematics in English (PPSMI) and revert to Malay
* the death of the thinking mind in our country
* the Lynas issue
* racial posturing/slurs
* the Interlok issue
* corruption issues
* many other issues that are too painful to list here.
Thirdly, I have had a spate of visitors including relatives from overseas and those from other parts of the country. Today, I had another chance to meet up with Vijay Kumar Murugavell and another old friend, Philip and VKM told me - WE MUST NEVER GIVE UP. He said many still have to be told the message of change. Sighs. Very true but what about those who do not have internet connection? What about the elderly, those living in rural areas, those who are illiterate and uninformed? What will our political leaders do to effect change and realize our dreams for change? Will these just fizzle out in tears or fears?
Honestly, it has not been easy to sit in front of the laptop and be unable to write anything because my heart is breaking.
Filling in the gaps with inspirational stuff and jokes is not a game for me. I put up those posts to inspire myself and readers, to bring a smile to my face even though my heart is breaking.
After all this, quo vadis, Malaysia?
I really have no answers.
Reading the news is truly too heartbreaking and I have reached a stage when I wonder why MPs are silent whilst some are busy lashing out at one another so freely as though there is nothing else to do.
Even my younger son can tell me, "The price of 'everything has gone up', Mom. Don't you know that?" when I gasped when the lady selling a tiny cup of herbal tea told me that I had to pay RM3.50. Of course, I did not pay. I am not a rich person.
At my age, I wonder how long my retirement savings can last me. And I wonder what will happen to this land I call my own.
I have only a few friends left in Penang. The rest have all migrated. :-(
Although the political landscape looks quite depressing, I hope that I can find my voice again to write.
As for now, I have only tears of despair, disappointment and sadness.
But I will remain hopeful even though I am helpless.
Thank you for your patience with me. This is one of those times when I am at a complete loss as to what to do. But write again, I will....soon, too I hope.
Take care and have a pleasant evening.
And smile...I am trying to...
Here's one of my favorite songs...
Smile though your heart is aching
Smile even though its breaking
When there are clouds in the sky, you'll get by
If you smile through your fear and sorrow
Smile and maybe tomorrow
You'll see the sun come shining through for you
Light up your face with gladness
Hide every trace of sadness
Although a tear may be ever so near
That's the time you must keep on trying
Smile, whats the use of crying?
You'll find that life is still worthwhile
If you just smile.
That's the time you must keep on trying
Smile, whats the use of crying?
You'll find that life is still worthwhile
If you just smile
Naib Canselor UUM Hina MB Kedah Hanya Layak Urus Sekolah Pondok, Katanya
Posted: 24 Apr 2011 05:51 AM PDT
A
lor Setar - Naib Canselor Universiti Utara Malaysia (UUM), Profesor Datuk Dr Mohamed Mustafa Ishak (gambar) digesa memohon maaf terhadap Menteri Besar, Datuk Seri Azizan Abdul Razak berikutan kenyataannya kelmarin, yang dianggap tidak menghormati pemimpin tertinggi negeri.
Desakan itu dibuat oleh Dewan Pemuda Pas Negeri Kedah (DPPNK) berikutan kenyataan lantang
Dr Mohamed Mustafa yang menyifatkan Azizan hanya layak mengurus sekolah pondok
, setelah Azizan mencabar Kementerian Pengajian Tinggi (KPT) menyerahkan UUM untuk diambil alih Kerajaan Negeri apabila universiti itu mempertikai pembayaran cukai tanah bernilai RM1.7 juta setahun.
Timbalan Ketua Pemuda Pas Kedah, Muhammad Sanusi Md Nor berkata, DPPNK memandang pandang serius perkara ini kerana selaku pegawai kerajaan, beliau tidak sepatutnya bertindak seperti itu," katanya.

Muhammad Sanusi yang juga Setiausaha Politik Menteri Besar berkata, Kerajaan Negeri berhak terima atau tolak permohonan rebat cukai tanah.

"Ia tidak terkecuali pada mana-mana tuan tanah, sama ada golongan berada atau petani sekalipun. Tiada yang merungut pun kecuali UUM, mungkin kerana mereka faham tanggung jawab sebagai pemilik tanah," katanya.

Mengulas mengenai kenyataan Dr Mohamed Mustafa yang mempertikai kemampuan Kerajaan Negeri untuk mengurus UUM kerana memerlukan bajet yang tinggi, mencecah RM300 juta setahun untuk mengurus 15,000 pelajarnya, Muhammad Sanusi berkata, Kerajaan Negeri mampu mengurus 2 juta penduduk hanya dengan pendapatan RM500 juta.

"Cukai tanah yang perlu dibayar UUM cuma 0.6 peratus daripada bajet berkenaan," katanya.

Muhammad Sanusi turut mempertikai tujuan isu cukai tanah dan bekalan air di UUM dibangkitkan oleh Dr Mohamed Mustafa, memandangkan KPT sebelum ini tidak pernah mempersoal pembayaran cukai tanah terbabit.

Menurutnya, kewibawaan Azizan untuk mentadbir sebuah pusat pengajian tidak harus dipertikaikan, berikutan beliau berpengalaman selama 21 tahun dalam bidang IPT.

"Azizan pernah menjadi Ketua Jabatan di UKM, selain antara pengasas UIA dan menubuhkan fakulti syariah dan undang-undang di Universiti Mindanao, Filipina. Beliau juga yang memperluas program Kolej Universiti Insaniah daripada tujuh program kepada 42, malah membina kampus induk di Kuala Ketil dengan sumber terhad tanpa bantuan kewangan Pusat," katanya.

Muhammad Sanusi berkata, UUM tidak perlu memandang rendah terhadap pengurusan sekolah pondok, kerana pentadbiran pondok sekarang lebih baik. -SH


Raja Petra bersedia beri keterangan polis hanya di hotel
Posted: 24 Apr 2011 03:30 AM PDT
K
emunculan Raja Petra Kamaruddin (RPK) di Bangkok semalam untuk memberi ucapan kepada Malaysian Civil Liberties Movement (MCLM) telah menarik perhatian polis, dan polis cuba mengambil keterangan daripada blogger yang kontroversial ini di Kedutaan Besar Malaysia di Bangkok.
Bagaimanapun, cubaan ini gagal apabila RPK menyatakan bahawa dirinya hanya bersedia memberi keterangannya kepada polis di hotel. "Drama" ini akhirnya melabuh tirai, menurut tulisan RPK dalam Malaysia Today, apabila ACP Aziz yang ditugaskan untuk mengambil keterangannya "tidak lagi berminat untuk berbuat demikian".
RPK dijadualkan untuk berucap kepada MCLM pada jam 6 petang semalam di Bangkok. Sebelum ia bermula, RPK didampingi seorang pegawai polis dari Kedutaan Besar Malaysia di Bangkok dan meminta agar RPK mengikutnya ke Kedutaan Besar untuk diambil keterangan. RPK dimaklumkan bahawa ACP Aziz dari Kuala Lumpur sedang menunggunya.

Sebelumnya, Timbalan Ketua Polis Negara Khalid Abu Bakar mengesahkan bahawa pegawainya telah meminta agar RPK memberi keterangan setelah mengetahui RPK akan muncul di Bangkok, menurut The Star Online. Keterangan ini diambil berikutan laporan polis yang dibuat oleh satu pertubuhan bernama Jaringan Melayu Malaysia.

Bagaimanapun, dalam tulisan RPK di Malaysia Today, beliau berkata ada pihak telah membuat satu laporan polis berdasarkan "liputan Utusan Malaysia terhadap wawancara TV3 bersama RPK", yang menyebabkan dirinya diminta untuk diambil keterangan.

Satu wawancara TV3 bersama RPK telah disiarkan sebelum hari pengundian PRN Sarawak, antaranya penjelasan RPK terhadap tuduhan yang dibuatnya dalam Akuan Bersumpah, yang mengaitkan isteri Perdana Menteri sekarang, Rosmah Mansor dalam pembunuhan Altantuya Shaariibuu. Beliau juga melontarkan kritikan terhadap Ketua Pembangkang Parlimen Anwar Ibrahim dalam bahagian kedua wawancara yang disiarkan.

RPK bagaimanapun menafikan dirinya "membelot" dari perjuangan, malah Presiden MCLM Haris Ibrahim mendakwa wawancara yang disiarkan tersebut disunting sehingga "terpesong dari konteks sebenarnya". Namun demikian, wawancara tersebut memberi peluang kepada Perdana Menteri Najib Razak untuk mendakwa bahawa nama dirinya telah dibersihkan. -MR


While Najib is committed to 1Malaysia, Utusan is anti-1Malaysia, non-Bumi
Posted: 24 Apr 2011 03:26 AM PDT
Posted: 24 Apr 2011 03:10 AM PDT
PM Najib, at the recent Pahang Malay Contractors Association, Annual General Meeting (AGM) said that "Corruption and leakage are not only affecting the government's revenue but also the nation's economic performances". I don't really know whether the members attending the AGM really understood what Najib meant, or was Najib trying to insinuate to the Malay contractors that the nature of their business exposes themselves to the scourge of corrupt practices. Najib's statement could also be an expression of his concern that corruption is unstoppable, and has somewhat become an embedded culture among the Malay business community.
It is common knowledge, particularly those in the construction industry to express freely of the 'tolls' that they have to pay to the local authorities in order to get their project approved. There was an occasion when someone told me that sometimes officers at the local authorities unashamedly demand from housing developers' money for every single house they build. And who are these people working at the local authorities? If I say that they are mainly people of my race, many will again get angry with me. But this is the reality; an obvious weakness among my race that knows no fear; either to be caught or to answer their misdeeds in the hereafter.
I think Najib knows better than I do of the local authorities and the people that are deeply mired in corruption. And I believe some of the people are known to him. Citing the case of the recent raid by MACC on the Customs Department may be just the tip of the ice berg. Just take a peek at the Auditor General Annual Report and one will find that corruption and abuses are found in every conceivable departments of the government. It is so widespread and massive that I think it will take the entire MACC to just investigate one whole report. But the sad thing is that the 'bosses' are too protective of their people, and are often too meek to take punitive action on the report.
And when one speaks of corruption these days, one is drawn to the many 'eerie stories' of the Sarawak CM Taib Mahmud's plundering of the country's wealth. Strangely, the people of Sarawak still elect him, and this time around he gets stronger than in the previous state election. This is an unusual phenomenon in Sarawak politics where the person who is said to be corrupt gets a huge mandate to continue ruling the state. Unlike in the peninsular, the support for UMNO's has dwindled, but in Sarawak the PBB remains ever popular. This goes to prove that in Sarawak and particularly among the supporters of PBB, corruption is no big issue. It is now left to the opposition and Sarawak Report to think of new strategies to bring down Taib Mahmud in the next state election. I think Taib Mahmud will not be having a 'gala time' the moment he relinquish power………………just like the disposed Mubarak of Egypt.
While I applaud Najib for the cautionary statement he made regarding corruption at the Pahang Malay Contractors Association AGM, I hope he can be equally bold to act upon those he knows to be corrupt. Statements have little meaning if it is not followed by actions.
CRUSADE AGAINST CORRUPTION
Posted: 23 Apr 2011 08:50 PM PDT
Dia mula mandi air rasuah
konon dari pancur air amanah.
Dia bersihkan (atau kotorkan)?
Yang penting dia bermandi
bawah pancur harta dan kuasa.
Dia luaskan dewan layandiri
berlatih menjual apa saja—
rumah, tanah, ekuiti, maruah.
Dia menyanyikan lagu ringgit
bagi kelompoknya yang buncit.
Setiap tahun dia galak bertani,
menyuburkan slogana itu-ini.
Apa sajalah asal dipercaya.
Rakyat yang dilatih berasuah
mula nyanyi lagu-lagu dosa.
Dia dipupuk menjadi peniaga
demi untung, deminya saja.
Dia diasuh menghitung ringgit,
dijanji harta sungai dan bukit
tanpa ilmu pun dia tetap bangkit.
Dia tergalak bermandi air rasuah.
Kita bahagia, kita bersih, jeritnya.
—A. SAMAD SAID.