---
Posted: 09 May 2011 10:06 AM PDT
Posted: 09 May 2011 09:59 AM PDT
Posted: 09 May 2011 09:12 AM PDT
oh gosh! i'm poorer by RM700 after spending 4 hours at the recent PC fair at PISA on 7 may.
the picture you see here are the stuff i bought from the fair – except a 8GB SD card for my android phone, which was immediately installed. i need the card as i have too many aps on my phone and the memory is getting full. rhough i have so many aps, i only uses ½ of them.
. guess this is because i'm the 'kiasu' type. i must have as many aps as possible… just in case. just in case i need to use or just in case i need to show off or just in case i need to tell that i too have the aps. i think because of the memory getting loaded that lately my phone seems to lag a lot. well, when i bought this card, the staff there installed for me and move my aps to the card (waited 10 mins!). cost: RM60.
first of all, i finally got my external hard-disk – samsung 2.5", 500GB portable. i remember at the last PC fair in august last year, i had wanted to get one. i settle for Samsung brand as i heard it is quite good. also, it has cute colours. at first i wanted to get the blue one but the leather pouch for the HD is black in colour, whereas this maroon one that i got, the leather pouch is also in maroon colour (or wine red as i saw it somewhere on the net). cost: RM185.00
one of the main reason i want an external HD is to store my many photos. i am very fearful of all my photos disappearing into thin air if something went wrong with my PC. i did have lots of photos online (facebook and online album) but photos online are also not secure (especially if not using own host), so it's better to have them on external HD.
i had also wanted to get a AV software since my bitdefender AV will expire in august. was trying to look for bitdefender but couldn't find it. everywhere saw so many stalls selling kaspersky AV instead but i heard from a friend who had used kapresky that it is no good at all. finally settle on avira, since this one comes with premium internet security. actually i haven't heard of avira until early this year, when the church bought a new PC, which comes pre-installed with avira. i look at it and find that is quite good. the AV comes with a free 'tune up'  utilities. i will use only 2 license – for my desktop PC and for my laptop, while the 3rd license is for the church. cost: RM115 for 3 users license.
also, it seems that when i bought the sensonic USB flash drive from the same stall of the avira AV, i was given 3 months free avira AV license.  yes, i bought a 8 MB flash drive, sensonic brand… but this is not for me… it is for the church, like the avira AV.  cost: RM40.  (btw, you can see the avira recycled bag (red colour) in the picture.)
ahh… and finally i managed to get wi-fi modem.  was toying with the idea of getting one since early this year. since i do not sign up for data plan for my phone, i was thinking if i have a portable wi-fi modem, then ican get wi-fi easily for my phone. anyway, i have a maxis broadband account for a very long time (few years), where i have to pay RM68 every month (lite user, 3.0GB).  i hardly use the broadband modem these days. i usually use it only when i'm traveling (out of penang). so i was thinking of changing to pre-paid broadband at first.  then when i found out about the wi-fi  modem, i was thinking to myself might as well get it, since i can use both for my laptop and phone.
i  first knew about wi-fi modem during the 'rocks for right' concert few weeks ago. the 'yes' telco set up a stall there and i visited it. when i told the staff my needs, she recommend me their wi-fi modem… and after all the calculation, she said i have to pay RM399 for the modem, installation, first month subscription payment. i would have signed up at once if i have enough money, as i was impressed. so i told the staff, i'll go and visit their agent one day to sign up.
then i checked the P1 wimax website and notice they also have wi-fi modem, so  was thinking of buying the PI one, since i'm now using PI wimax broadband at home, plus the P1 wi-fi. however, at the fair, i found out that the P1 wifi modem is without battery, of which i have to connect to a laptop to be able to use. so i didn't buy it. i notice the staff is not friendly too when i told her that the P1 broadband portable modem that i have is not working on my laptop. it is working on my desktop but not laptop. i would have top up for P1 prepaid broadband if it is working. i asked the staff to check out my broadband modem for me but she refused.hmph! good lah, you lose one customer.
fed-up, i move next to the stall next P1, which is maxis, and the moment the staff introduced me to their wifi modem, i was hooked. the cost is RM380 for modem and activiation. monthly subscription is RM48 for 1.5 GB. i choose 1.5 and not 3.0 as i think it is enough as i seldom use it; as i said i use it only when traveling (or when in penang, using laptop, attending seminar, etc) . there is a rebate of RM10 for the first five months for the subscription fee for free gifts, beside the big colourful bag. there were also two RM10 parkson cash voucher and er… an air-tight flask (as you see on the picture.)
ok so you see, the total cost for my PC shopping is RM775 – RM60 (SD card for phone) + external HD RM185 + avira AV RM110 + pen drive RM40 + wifi modem RM380. less RM75 (pen drive and 1 license AV) from the church, so total i spent RM700.
oh no, poorer by RM700 in just one day. now, for lunch, i must go on bread and butter or instant mee. or i must resist from buying other things at least for 3 months. anyway, i seldom go shopping for anything, so once a year, spent on PC shopping ok i guess (if i do shop, it is usually for facial/body products/make up only).
i paid for the maxis wifi modem of RM328 via my debit card. you don't expect me to carry around RM700 in my pocket, do you.  wth this receipt, went to the pikom counter for lucky draw coupon. Received 2 free gifts there – one is for the receipt of over RM100, i think, and another one is where i pre-registered at their website before the fair. i don't remember which is for which – one is a mouse pad and one (as you see in the picture, bottom right) is quite interesting – a stick-it colourful writing pad in small strips. i thought my lucky draw would be enough time for the 6.00pm draw but after i walked round the place a bit, it was already 6.15pm and i had trouble looking for the way out.
so after buying some stuffs again, i went to claim lucky draw again, and with RM400 i though i could get 4 coupons but was told each person only one coupon. cheh! if i knew that, i would have gone to claim first with first RM100, and later go back and claim with another RM100. haha. that is if the staff did not recognize me.
anyway, i stayed back for the 8.00pm lucky draw but to my disappointment, only started at 8.15pm.  3 prizes of bluetooth headset, external hard-disk and er… forgot the other one. Before the lucky draw, there was a quiz of which, those who answered correctly, got a prize… but the prize was only a mouse-pad! if i knew the answer, i too would not want to answer as i don't want such a cheap prize.
the MC announced that at 8.30 there will be another special lucky draw – and this time the prize is a netbook. wow! netbook!! oh my, i had been thinking of getting a netbook but my cash said no. so i said to myself i'd better stay back for the lucky draw and prayed that i can get it! again, as usual, the lucky draw started late… and oh no, i had no luck. Didn't get it. how sad. sadder still that it was so late already and i lost my way in the dark in the huge PISA compound. instead of using a short-cut, i had to use a long way and walked so far. i had wanted to go out by the entrance opposite PDC  so that i can walk home but i couldn't' find that entrance. instead i used the relau entrance and had to walk first to PDC entrance junction… already tired… and it was dark… so i called my sister to fetch me home instead. i could have walked home if i did find the entrance opposite PDC in the first place (PISA to my home is only about 300 meters).
anyway, i'm satisfied with what i had bought… though of course i haven't try the avira AV yet as i'll wait till august to try it. then my samsung external HD, i haven't try it yet too. will try it today, after this post maybe. i did try out the maxis wifi modem earlier today and was glad that it works fine with my handphone. the wifi did not work properly with my laptop though. it was working fine at first connection but after i disconnect to get the password and try again, didn't seems to work. never mind, i'll give it a try again. i google around for maxis wifi modem to read about the review and especially to read on how to use it. (yes it comes with a manual but still reading from the net, instructions from others who use it, is better).
Memburu kuda Trojan (petikan MalaysiaTimes)
Posted: 09 May 2011 08:59 AM PDT
Artikel dibawah dari http://www.malaysiatimes.my/2011/05/09/memburu-kuda-trojan/ yang saya rasa menarik untuk dikongsi bersama.

Setiap pemimpin politik mempunyai strategi masing-masing bagaimana untuk membunuh karier politik mereka yang dianggap boleh mencabar mereka.

Kalau bagi kat Saddam Hussein…tembak saja. Ini musuh negara.

Kalau bagi kat Mahathir….ISA. Ini ancaman negara.

Kalau bagi kat Anwar…Trojan Horse. Ini pengkhianat perjuangan.

Sapa yang bagi interview kat Utusan atau TV3 adalah pengkhianat.

Ramai yang digelar pengkhianat dah lama keluar. Tapi, apakah PKR sudah bersih dari Trojan Horse?

Minggu lepas, kisah Chegu Bard naik ketangga teratas dalam isu semasa. Sampai masuk Utusan dan TV3. Hangpa tak baca Utusan dan tengok TV3? Jangan hipokrit la. Setiap hari aku dok tengok, semua orang dok cakap pasai Utusan. Utusan bohong, Utusan tipu. Macam mana hangpa tau dia bohong kalau hangpa tak baca?

Aku baca Utusan Online dua hari sudah, pasai ada orang suruh aku baca. Dia suruh aku tolong dia siasat siapa dia Trojan Horse dalam PKR yang bagi maklumat kat Utusan Malaysia. Biasa la…bila nak minta tolong, sahabat.

Aku gagal, sebab Utusan tak mau bagi tau sapa yang bercakap. Hangpa tolong aku sat. Pi la baca kat sini.

Sumber PKR negeri memberitahu, Chegubard yang juga Ketua Cabang PKR Rembau itu kini tidak lagi menghormati kepimpinan parti, malahan dilihat bersikap keterlaluan menghentam dasar parti.

"Ketika ini dia (Chegubard) dilihat semakin jauh dengan perjuangan parti, apatah lagi sebagai Ketua Cabang PKR Rembau, dia sudah hilang hormat kepada pemimpin parti negeri ini," kata pemimpin itu ketika dihubungi Utusan Malaysia di sini hari ini.

Sapa pemimpin PKR Negeri Sembilan yang membuat kenyataan dalam Utusan Malaysia? Bukan ka Utusan ni penipu, pembohong? Hangpa percaya tak? Aku tak percaya. Malah aku akan terkejut kalau betul-betul ada pemimpin PKR yang bercakap kepada Utusan.

Tapi bila aku baca The Star, berita tu pun ada juga. Baca kat sini.

"Negri Sembilan PKR leaders said Badrul Hisham, who is the Rembau division chief, had become too arrogant and no longer respected other state leaders. "He has drifted quite a distance away. He has not shown any respect to party leaders in the state," said one party official."

Apa yang dilaporkan oleh Utusan, sebiji macam apa yang dilaporkan oleh Star. Utusan copy-paste ka?

Adakah aku hendak mempercayaai The star atau tidak? Setakat ni, belum ada fatwa dari Ketua Umum bahawa The Star tidak boleh dipercayaai. Walaupun ianya dimiliki oleh MCA yang dipimpin oleh Chua Soi Lek. Whoa!!! hangpa percaya kat Soi Lek no?

Aku pun respect kat Soi Lek, sebab bila video dia keluar, dia mengaku orang yang dalam video tu adalah dia. Gentleman.

Tapi the Star jugak tak mau bagi tau sapa yang ditemubual. Sapa pemimpin PKR Negeri Sembilan yang cakap kat the Star, tapi tak mau bagi nama?

"The official, who declined to be named, said Badrul Hisham had lately failed to attend many state PKR meetings."

Cerita Chegu Bard nak keluar PKR dan masuk DAP mula-mula dispin oleh Malaysian Insider. Wartawan Malaysian Insider baca blog Chegu Bard, dan buat kesimpulan Chegu Bard berminat dengan DAP. Sedangkan artikel dalam Blog Chegu Bard itu bukan dia tulis, tapi ditulis oleh Aspan Alias.

Malaysian Insider kemudian membetulkan artikel tersebut, tapi berapa ramai yang baca pembetulan tersebut? Baca kat sini.

The blogger also said if DAP wished to show it is a multi-racial party, it should field some Malay candidates in elections.

"If DAP does this, then the party will receive support from a proportion of the Malays in the coming election," Aspan wrote.

Badrul Hisham, who is PKR Rembau chief, had contested against Khairy Jamaluddin for the Rembau parliamentary seat in Election 2008 but lost to the Umno Youth chief.

* This article has been corrected to reflect that Badrul Hisham Shaharin was quoting another person in his blog post."

Pembetulan ini hanya dibuat untuk versi Bahasa Inggeris, manakala versi Bahasa Melayu tidak berubah. So, Malaysian Insider pun kaki spin jugak. Tapi tak pa la. MI pun Khairy dengan Kalimullah yang punya.


Semua hu-ha pasai Chegu Bard keluar PKR nak masuk DAP ini bermula dengan kesilapan Malaysian Insider. The Star dan Utusan pi tanya kat pemimpin PKR Negeri Sembilan. Pemimpin PKR NS pun bukan main syok hentam Chegu Bard.

Aku terkejut la…kalau Chegu Bard nak keluar PKR. Kalau tengok dia buat kerja kat Sarawak, langsung tak nampak dia akan keluar. Lain la macam pemimpin lain…dok ikut pungkok Anwar saja.

Cuma sorang saja yang tak terkejut kalau Chegu Bard keluar PKR. Datuk Kamarul Baharin.

"I have nothing against him, but I must admit that I would not be surprised (if he leaves the party)," he said.

Setakat ni, aku masih lagi gagal mengesan siapa Trojan Horse yang buat interview dengan The Star dan Utusan. Tapi klu yang jelas…depa ada dalam kepimpinan PKR Negeri Sembilan. Sapa dia? Sapa tau..bagi tau kat Chegu Bard. Dia boleh belanja Nasi Lemak Ayam Golek Batu Gajah.
Tiada Sebab Suruhanjaya Siasatan Tidak Boleh Dikritik
Posted: 09 May 2011 10:33 AM PDT
A
dik Teoh diberi amaran tidak keluar kenyataan salah
KUALA LUMPUR: Pengerusi Suruhanjaya yang menyiasat kematian Teoh Beng Hock hari ini memberi amaran kepada adik perempuan Teoh supaya tidak mengeluarkan kenyataan salah berhubung prosiding siasatan.
Hakim Mahkamah Persekutuan, Tan Sri James Foong Cheng Yuen, berkata tindakan tegas akan diambil sekiranya Teoh Lee Lan berbuat demikian.
"Kami telah bertugas hingga larut malam dan lebih masa untuk mencari kebenaran. Kami tersinggung dengan tuduhan sedemikian. Malah peguam Majlis Peguam Christopher Leong sendiri telah menyatakan secara terbuka tidak ada yang dapat menyokong perkara (dakwaan) sedemikian. Kami tidak akan biarkan ini mengganggu dan merosakkan prosiding ini," katanya.

Arahan Foong itu timbul setelah sebuah laman web menyiarkan artikel yang memetik kata-kata Lee Lan dalam satu sidang media pada 28 April lalu bertajuk "RCI sekongkol dengan SPRM".

Lee Lan yang disoal Foong berhubung artikel tersebut pada awalnya kelihatan tercengang dan menyatakan tidak tahu apa yang ditulis sehinggalah ditunjukkan artikel itu.

Bagaimanapun beliau tidak memberi jawapan (selepas membaca artikel) sama ada ada menyebutnya (dakwaan tentang prosiding) atau tidak.

Sementara itu, Lee Lan yang memberi keterangan dalam bahasa Kantonis yang diterjemah oleh seorang jurubahasa berkata beliau amat rapat dengan Teoh tetapi tidak dapat mengcam tulisan tangan abangnya bagi memastikan kesahihan nota "selamat tinggal" yang dijumpa dalam beg Teoh.

Katanya, Teoh bukan seorang yang kuat agama dan hanya sekali ke kuil iaitu pada Tahun Baru Cina.

Ketika prosiding, Lee Lan gagal menjawab soalan dengan tepat dan kelihatan sebak apabila menceritakan karektor Teoh.

Selain Lee Lan, abang Teoh iaitu Meng Kee, tunang Teoh Soh Cher Wei dan bapa Teoh, Leong Hwee turut dipanggil memberi keterangan hari ini.

Teoh, 30, setiausaha politik Ean, ditemui mati di koridor tingkat lima Plaza Masalam, Shah Alam, Selangor pada 16 Julai 2009 selepas memberi kenyataan di pejabat SPRM yang terletak di tingkat 14 bangunan itu.

Prosiding disambung esok. - BERNAMA



Ulasan GB



Sebagai Pengerusi Suruhanjaya Siasatan Diraja, Tan Sri James Foong Cheng Yuen tidak sepatutnya MENGUGUT sesiapa pun kerana ia bukan di bidang kuasa sesebuah Suruhanjaya.

Perkataan "memberi amaran kepada adik perempuan Teoh" jelas satu ugutan, sedang apa yang dinyatakan oleh adik perempuan Teoh itu berkemungkinan ada kebenaran dan perlukan satu pembetulan di pihak Suruhanjaya supaya ia bukan sahaja bersikap adil dan saksama

tetapi perlu dilihat adil dan saksama

.

Apa yang berlaku di sepanjang prosiding, melahirkan persepsi negatif di kalangan rakyat dimana seolah-olah Suruhanjaya tidak berlaku adil.

Ini kerana beberapa pegawai SPRM yang tidak menjawab dan tidak memberi kerjasama sewaktu siasataan dilakukan, tidak diambil apa-apa tindakan.

Maka tidak salah untuk sesiapa juga untuk berpersepsi bahawa Suruhanjaya bersekongkol dengan SPRM berdasarkan kepada senario yang berlaku di sepanjang prosiding siasatan.

Pengerusi Suruhanjaya juga tidak sepatutnya merungut dan mengeluarkan perkataan

"Kami telah bertugas hingga larut malam dan lebih masa untuk mencari kebenaran. Kami tersinggung dengan tuduhan sedemikian."



Itu sudah

menjadi tugas dan tanggungjawab anggota Suruhanjaya mencari dan menetapkan kebenaran. Ia adalah satu tugas besar dan perlantikan kamu adalah juga amanah dari rakyat. Walaupun terpaksa berenang di aluatan, atau mendaki gunung berapi, jika kebanaran di sana. Kamu dibayar untuknya, bukan bekerja sukarela. Dan tidak sepatutnya sesiapa pun dari mana-mana anggota Suruhanjaya merungut terpaksa bekerja sampai malam, atau tersinggung dengan mana-mana kenyataan dari rakyat samada berupa kritikan ataupun bidasan.



Kritikan terhadap Suruhanjaya Siasatan sepatutnya diambil perhatian supaya Suruhanjaya sentiasa peka dengan tugas dan tangungjawabnya mencari kebenaran dan menegakkan keadilan.

Jika tidak sanggup dengannya maka, letak jawatan supaya digantikan dengan orang lain. Bukan tugas Suruhanjaya untuk mengugut sesiapa dan merungut apa-apa.

Rakyat berhak mempersembahkan kepada Yang Dipertuan Agong untuk memecat kamu-kamu jika kami melihat kamu-kamu sudah tidak layak dan tidak berlaku adil dan saksama di dalam menjalankan tugas.

Sedangkan kamu-kamu tahu seluruh rakyat negara ini sedang memberikan perhatian paling teliti terhadap perjalanan prosiding yang sedang berjalan sekarang ini.


Posted: 09 May 2011 08:14 AM PDT
Indeed, English is a language which can be difficult and intimidating to
master. There are many nuances and quirkiness which are lost on those who
do not read widely and critically in excellent publications by those who are
born, bred and educated in UK (and all English-speaking countries like
Australia, NZ, USA, etc.)
How many Malaysians have read Somerset Maugham's novels, Bernard Shaw's and
Oscar Wilde's plays, J.R.R. Tolkien's epic trilogy "Lord of the Rings"?
English is also a language which excels in satire. This is lost on
Malaysians who have a post-NEP schooling. An excellent language is dynamic
and grows by borrowing extensively from other languages whether scientific &
technological terminology or ancient "dead" languages like Latin, Greek or
Sanskrit. English has borrowed many words and phrases from the French and
Germans.
English Language
Professor Ernest Brennecke of Columbia is credited with inventing a sentence
that can be made to have eight different meanings by placing ONE WORD in all
possible positions in the sentence:
"I hit him in the eye yesterday."
The word is "ONLY".
The Message:
1. ONLY I hit him in the eye yesterday. (No one else did.) *
2. I ONLY hit him in the eye yesterday. (Did not slap him.)*
3. I hit ONLY him in the eye yesterday. (I did not hit others.)*
4. I hit him ONLY in the eye yesterday. (I did not hit outside the eye.) *
5. I hit him in ONLY the eye yesterday. (Not other organs.) *
6. I hit him in the ONLY eye yesterday. (He doesn't have another eye..)*
7. I hit him in the eye ONLY yesterday. (Not today.)*
8. I hit him in the eye yesterday ONLY. (Did not wait for today.) *
*This is the beauty and complexity of the English language.*
Another word is FxxK.
-Author Unknown-
Thanks to Angela who sent me this post.
Isu Kristian: UMNO BN Tersepit Kerana "Seekor Anjing"
Posted: 09 May 2011 08:32 AM PDT
K
ristian-Islam: BN perlu pikul kesan laporan Utusan, tegas Guan Eng
KUALA LUMPUR, 9 Mei - DAP memberi amaran kepada Barisan Nasional (BN) hari ini bahawa ia perlu bertanggungjawab ke atas sebarang kejadian tidak diingini, yang kemungkinan menimpa komuniti Kristian ekoran tindakan parti itu memperakui dakwaan laporan Utusan Malaysia kononnya pihak berkenaan mahu mengubah status Islam di negara ini.
Setiausaha Agung DAP Lim Guan Eng berkata perikatan itu sengaja enggan menghukum akhbar milik Umno itu, yang menyebarkan kempen membenci dengan pembohongan terhadap komuniti Kristian.
"

Dengan kegagalan menghentikan kempen pembohongan Utusan Malaysia yang berterusan, akhbar milik Umno, kerajaan BN, (sebenarnya) mencetuskan kebencian ke atas komuniti minoriti Kristian

," katanya.

Kata beliau, DAP sangat bimbang kerana

kempen pembencian terhadap Kristian oleh Utusan Malaysia

kemungkinan tidak akan berakhir dengan serangan lisan yang disaksikan sekarang.



"Kerajaan BN perlu memikul tanggungjawab penuh ke atas sebarang kesan tidak diingini terhadap komuniti Kristian di Malaysia berdasarkan kempen pembencian bersifat berbohong Utusan,"

kata beliau dalam satu kenyataan dikeluarkan hari ini.

Ketua Menteri Pulau Pinang juga mengecam Perdana Menteri Datuk Seri Najib Razak yang berjanji akan laporan itu akan disiasat tanpa mengatakan bahawa tindakan akan diambil terhadap akhbar harian terbabit yang menyiarkan laporan palsu.

"Sangat jelas, kerajaan BN bukan sahaja telah gagal untuk menghentikan Utusan Malaysia daripada meneruskan serangan-seranganya tidak berasas sedemikian, malah memberi galakan kepada mereka dengan menjanjikan tindakan ke atas pastor-pastor Kristian dan DAP jika mendapati (laporan) adalah benar.

"Mengapa kerajaan BN tidak berjanji untuk mengenakan tindakan tegas ke atas Utusan Malaysia apabila pembohongan Utusan didedahkan?" soal beliau.

Justeru Lim mempersoalkan sama ada Utusan Malaysia kini menikmati kekebalan penuh untuk menyebarkan dakwaan-dakwaan tidak berasa tanpa berhadapan dengan kemungkinan dihukum kerana laporan palsu.

Katanya, adalah sesuatu yang tidak bertanggungjawab bagi Umno bermain api dengan menyebarkan pembohongan menerusi akhbar Utusan Malaysia hanya untuk menerima sokongan Melayu tanpa mempedulikan kosnya.

"Ramai pemimpin Kristian telah melahirkan rasa tidak senang mereka ke atas pembohongan-pembohongan provokatif dan menafikan sekeras-kerasnya bahawa kumpulan pastor Kristian bekerja dengan DAP untuk mewujudkan negara Kristian dan melantik perdana menteri (dari kalangan orang Kristian)," katanya lagi. -TMI





Kristian-Islam: Pastor Pulau Pinang kecam laporan Utusan



KUALA LUMPUR, 9 Mei — Pastor-pastor Kristian Pulau Pinang menafikan sekeras-kerasnya laporan Utusan Malaysia kelmarin mendakwa pihaknya berkonspirasi dengan pemimpin DAP untuk menjadikan Kristian agama rasmi negara dan perdana menteri pula dilantik daripada kalangan penganut agama itu.

Dalam kenyataan bersama yang dikeluarkan hari ini, Pastor-pastor Kristian Pulau Pinang berkata DAP dan Ketua Menteri Pulau Pinang Lim Guan Eng tidak pernah meminta pastor-pastor Kristian untuk berdoa meminta keberkatan Tuhan untuk menjadikan Malaysia sebuah negara Kristian ataupun memiliki pengikut Kristian sebagai perdana menteri.

"Pastor-pastor Kristian dan gereja-gereja sentiasa berdoa untuk kebaikan, keamanan dan kemakmuran, perpaduan dan keharmonian di kalangan semua kaum dan juga kepimpinan yang jujur dan adil," kata kenyataan bersama itu.

Kenyataan bersama itu dikeluarkan pastor-pastor Kristian Pulau Pinang dan Ketua Menteri negeri itu.

Justeru, pastor-pastor Kristian dan Gereja berkata mereka tersinggung kerana pembohongan sedemikian disiarkan dalam media massa.

"Kami dengan tegas dan ikhlas menggesa Perdana Menteri dan Menteri Dalam Negeri mengambil tindakan terhadap Utusan Malaysia kerana menerbitkan dan menyebarkan pembohongan yang bahaya, yang telah mengganggu keharmonian masyarakat, mencetuskan kebimbangan dan rasa tidak senang di kalangan rakyat Malaysia," kata kenyataan itu lagi.

Kata kenyataan itu, mereka risau kerana Utusan Malaysia menyebarkan pembohongan-pembohongan merbahaya, yang menjadikan penganut-penganut Kristian bahan kebencian dan menghasut perasaan membenci terhadap komuniti Kristian yang mungkin membawa kepada kesan-kesan tidak diingini.

Kenyataan itu menambah, Lim akan terus mengadakan pertemuan dengan pemimpin-pemimpin Kristian, biskop dan pastor sebagaimana beliau melakukan dengan pemimpin-pemimpin agama lain selaku kedudukannya sebagai Ketua Menteri Pulau Pinang. -TMI



Siasat Utusan, gesa GERAKAN



GERAKAN hari ini mendesak pihak polis menjalankan siasatan yang bebas dan profesional terhadap laporan Utusan Malaysia berhubung usaha menjadikan Kristian sebagai agama rasmi Persekutuan.

Presidennya Datuk Seri Dr Koh Tsu Koon berkata, ia penting bagi menjelaskan perkara sebenarnya yang berlaku.

Dr Koh yang berfahaman Buddha berkata, berdasarkan pengetahuannya dan kefahaman pemimpin Kristian, penganut agama itu sebenarnya memahami Perlembagaan Persekutuan.

"Walaupun seorang dua individu tampil dengan kenyataan yang boleh disalaherti, ia tidak boleh dianggap mewakili pendirian rasmi persatuan Kristian," katanya.

Dalam satu kenyataan hari ini, Dr Koh (kanan) berkata, adalah tidak benar bagi sesebuah akhbar melaporkan sesuatu berita hanya berdasarkan khabar angin.

Katanya, tindakan melaporkan sesuatu secara berlebih-lenih boleh mengakibatkan ketegangan antara agama, mengganggung keharmonian dan menggugat perpaduan rakyat.

Sehubungan itu, Dr Koh menggesa semua rakyat Malaysia memelihara Perlembagaan Persekutuan dan memegang teguh falsafah 1Malaysia yang menekankan sifat inklusif untuk mencapai "kesatuan dalam kepelbagaian".

Beliau turut meminta rakyat Malaysia bekerjasama dengan semangat patriotik untuk meminta Malaysia yang aman dan harmoni. -mk




Ulasan GB



Isu Kristian - yang mula dicanangkan oleh "seekor anjing"

bigdog

dot.com yang kemudian disebarkan oleh akhbar penyebar fitnah blogger UMNO, Utusan Malaysia, telah menjadi api yang membakar di sana sini.

Kini, isu tersebut telah menikam UMNO BN. Mata masyarakat bukan-Islam terbuka luas sikap hipokrit Najib yang kononnya membawa obor 1Malaysia. Maruah UMNO BN penuh terpalit dengan najis anjing tersebut

Lepas satu-satu fitnah cuba ditaburkan oleh UMNO BN ini, selepas video seks yang gagal, kesemuanya kini menjadikan UMNO BN sebagai parti pemfitnah terunggul negara.

Jika esok pilihanraya UMNO BN pasti berkubur! Dan kalahnya UMNO BN adalah kerana anjing besar itu bersama si Luncai bernama Utusan.


Posted: 09 May 2011 07:08 AM PDT
Other than toys collected during my "back-to-school" weekend, I've also been getting other toys, either by post, or personally delivered by those who happened to come to Ipoh for work matters.
So yes, I do have more than enough toys for our coming Family Day in July…
Now that I've already sourced for the toys, I shall leave it to the Fellowship committee who will be involved in making all the necessary arrangements for the Family Day, to sort the toys out. I've done my part…
But THAT will be in July. There's another charity event coming soon… the Ipoh Rotary Ekiden Run for Charity this coming Sunday, 15th May 2011.
Buddies took part in the same run last year, but last year we had 5 runners in a team with each one running 2 km, making it a total of 10km per team. I personally managed to raise RM1.1K for my 2km run while the other 4 runners combined managed to raise RM200. Duh!
For this year's run, the organisers decided to make it 4 in a team – with each one having to run 3km – totalling 12km per team. When a Rotarian asked if we'd like to send a team for this year's run, at first I wasn't quite sure if we should participate. I wasn't too worried about the other runners of course, I was more worried about myself. Compared to last year, I am not only a year older and closer to 50, I am also 3 or 4 kgs heavier and the run is 1km further. If I don't participate, I know the usual runner from Buddies will have no problem finding "import" runners, but based on last year's funds raised, the only way for us to raise more funds is by having this old "madam chair" running as well.
So yes, RUN I will this coming Sunday! Been keeping fit for the past few weeks with high hopes that I will be able to complete the 3 km run. I know I can walk 3km non-stop, so worse comes to worse, I'll walk!
BUT even with this Madam Chair participating, we still don't have enough runners in the team. One of our volunteers who ran last year, has to represent her club team this year, leaving only 2 of us, myself and our treasurer. So I got the treasurer to get an "import runner" willing to run for charity. The other runner will be my client's 16 year old daughter who always take part in her school's cross country runs. So yep we will have a nearing 50 makcik and also a teenager in the team!
As for funds, with last year's RM1.1 collection for my 2km run, I would have been happy with RM2K for this year's 3km run. But alhamdulillah, as at this moment, I have managed to get RM3.2K for my run. That's more than RM1K per km! Woo hoo! So at least my effort will be worth it!
Only problem is, the temperature of late had also been increasing together with the increase in the donations I managed to get!. Whatever it is, since this will be a relay run where each runner will have to complete 3km before passing the sash to next runner, we will have to take turns. And like last year, I will insist on running FIRST to avoid the blazing hot sun. First, I'm the chairperson… secondly, I'm the oldest in the team… and thirdly, I managed to get the highest amount of donations. So yeah, I shall use my veto power! :)
Whatever it is, I sure hope the weather will be kind this coming Sunday…
Posted: 08 May 2011 05:44 AM PDT
Korean girl group SNSD in traditional hanbok dress to endorse Vita500 energy drink…
There's more, read the full post »
SNSD, Vita500, Hanbok from YeinJee's Asian Blog
Harga Gula Naik Lagi, Tokeh Gula Mencipta Nama Orang Paling Kaya Dengan Rakyat Jadi Mangsa
Posted: 09 May 2011 07:03 AM PDT
H
arga gula akan naik 20 sen kepada RM2.30 sekilogram berkuatkuasa esok (10 Mei).
Penyelarasan subsidi itu akan membolehkan kerajaan berjimat sebanyak RM116.6juta.
Menurut Ketua Setiausaha Kementerian Dalam Negeri dan Hal Ehwal Pengguna Mohd Zain Mohd Dom, kenaikan itu selaras dengan keputusan Mesyuarat Majlis Ekonomi pada hari ini.
"Langkah ini adalah selari dengan strategi jangka panjang kerajaan untuk merasionalisasikan subsidi secara berperingkat-peringkat," kata Mohd Zain.

Jelasnya, walaupun perubahan harga runcit dibuat, ia adalah lebih rendah berbanding negara serantau, termasuk Indonesia, Singapura, Thailand dan Filipina.


Beliau malah menyebut harga gula di negara-negara berkenaan sebagai perbandingan.

Kali terakhir harga gula naik pada 4 Disember lalu, sejajar dengan kenaikan Harga petrol RON95, diesel, Petroleum Gas Cecair (LPG).

Kenaikan yang dikenali sebagai "4-dalam-1" itu menimbulkan kemarahan banyak pihak, termasuk mewujudkan beberapa siri bantahan, terutamanya sekitar Kuala Lumpur.

Pada masa itu, harga gula turut meningkat 20sen, menjadikan harganya RM2.10 sekilogram.

Sebelum itu, berlaku juga kenaikan pada 15 Julai tahun lalu dalam kenaikan "5-dalam-1.

Selain gula, turut mengalami kenaikan dua gred petrol, diesel, gula dan gas pada masa itu. -mk



Ulasan GB



Kerajaan UMNO-BN lansung tidak prihatin kepada rakyat miskin. Menggunakan segenap peluang terutama setelah menang pilihanraya negeri Sarawak sebagai platform selesa untunya menaikkan harga barang.

Menipu rakyat dengan istilah yang muluk-muluk, "rasionalisasi subsidi" dan kononnya, akan membolehkan kerajaan berjimat sebanyak RM116.6juta sedangkan pembaziran kerajaan, ketirisan dan rasuah berbillion-billion jumlahnya tidak ditangani dengan sebaik-baiknya.

Tokeh gula yang terus kaya-raya untuk terus menciptakan namanya orang paling kaya negara. Rakyat marhaen keseluruhan yang jadi mangsa. Binatang punya kerja!


Posted: 09 May 2011 05:23 AM PDT
Korean pop group Girl's Day is featured on Sn@pp magazine…
There's more, read the full post »
Girl's Day on Sn@pp magazine from YeinJee's Asian Blog
Whatever happened to the Muslim Christain solidarity in Egypt.
Posted: 09 May 2011 05:58 AM PDT
This was spun by the
Catholic Herald
and
Anil Netto.
Christians are getting slaughtered in Egypt these guys are talking about solidarity. What is the shit they are smoking? Egyptian Copts, reeling from violence, want protection. From
Mohamed Fadel Fahmy
and
Ian Lee
: For CNN
May 9, 2011 -- Updated 1159 GMT (1959 HKT)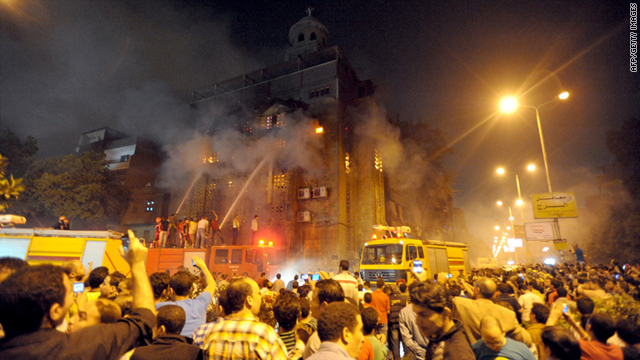 Firefighters extinguish a blaze at a church following clashes between Muslims and Christians in Cairo, Egypt on May 8, 2011.
STORY HIGHLIGHTS
NEW: Copts rally for international protection
At least 190 arrested, state media says
Witnesses: The Egyptian military fires shots into the air to break up a crowd
Clashes erupt over rumor of a woman held against her will, an official says
Cairo (CNN) -- Muslim-Christian sectarian violence intensified in Egypt this weekend, spurring an emergency meeting of the Cabinet and public exhortations from Coptic Christians for international protection. At least 12 people were killed and 232 others were wounded in sectarian clashes outside a Cairo church, according to state TV. Officials said violence began over rumors that a Christian woman who converted to Islam was being held at the church against her will.
Prime Minister Essam Sharaf postponed a trip to Bahrain and the United Arab Emirates to discuss the church attack and hold the emergency meeting, according to EgyNews, Egypt's official news agency. A small group of Coptic Christians gathering near the U.S. Embassy in Cairo on Sunday called for international protection of Egypt's Christian community and condemned the government for not doing more to protect them.
Small groups composed of Christians and Muslims engaged in heated debate sectarian tensions mounted, but they were peaceful. Soldiers stood in a line across the road to prevent protesters from approaching the U.S. embassy. In the Cairo neighborhood of Maspiro, violence erupted when several hundred people, predominantly Christian but also Muslims, demonstrated in favor of national unity in front of the TV building.
Stones were hurled and people threw bricks from rooftops on predominantly Christian protesters. Some people were injured. Chants could be heard of "with our souls and blood we will sacrifice ourselves for the cross." Military riot police with red helmets and clubs separated mutually hostile crowds.
Problems between Egypt's Muslim majority and its Coptic Christian minority have been on the rise in recent months, with a number of violent clashes reported between the two groups. Tensions flared after a recently-published U.S. government report on international religious freedom detailed the hostility targeting the minority Copts in the predominantly Muslim society. During clashes on Saturday, witnesses said an armed group of Muslims marched on Saint Mena Coptic Orthodox Church, one of the oldest churches in Egypt.
Witnesses said Muslims and Christians exchanged gunfire, sending people running for cover. "With my own eyes I saw three people killed and dozens injured," said Mina Adel, a Christian resident. "There's no security here. There's a big problem. People attacked us, and we have to protect ourselves." There were conflicting reports about who attacked the church. Some witnesses said the group was made up of Muslim fundamentalists, known as Salafists. Others, including Interior Ministry spokesman Alla Mahmoud, said it was angry Muslims from a nearby mosque.
Mahmoud said the clashes were sparked by reports of a Christian woman who married a Muslim man and was allegedly being held inside the church. Military, special forces and riot police were called in to try to break up the violence, firing warning shots in the air, according to witnesses. At the same time, at the nearby Coptic Church of the Holy Virgin, firefighters responded to a blaze that witnesses said appeared to have been started by the members of the same group that attacked the other church. Hundreds of residents in the working class neighborhood of Imbaba stood outside as the church burned and two men were seen jumping from a window of the building, according to witnesses.
Across the street, residents standing outside the Al Wehda mosque blamed "thugs" for the violence. "It was thugs who burned the church, not Salafists (fundamentalists)," said Jamal El Banan. "We never had such sedition before the revolution." Tensions were high in the neighborhood following the clashes, with soldiers firing shots into the air overnight to break up the crowd, witnesses said. CNN senior international correspondent Ben Wedeman, based in Cairo, described the crowd as "very hostile," saying he was forced to leave the neighborhood after his vehicle was targeted with rocks.A Coptic church in the town of Alexandria was bombed on New Year's Day, killing 23 people -- the deadliest attack on Christians in Egypt in recent times.
Ten days later, a gunman killed a Christian man and wounded five others on a train in Egypt. In November, a group with ties to al Qaeda in Iraq announced that all Christians in the Middle East would be "legitimate targets," as the group's deadline for Egypt's Coptic church to release alleged Muslim female prisoners expired. The group's claim that the Coptic Church in Egypt is holding female prisoners is based on widespread rumors of Coptic women in Egypt converting to Islam and being detained by the church in an attempt to compel or persuade them to return to their original faith.
About 9% of Egypt's 80 million residents are Coptic Christians. They base their theology on the teachings of the Apostle Mark, who introduced Christianity to Egypt, according to St. Takla Church in Alexandria, the capital of Coptic Christianity. The religion split with other Christians in the 5th century over the definition of the divinity of Jesus Christ. The U.S. Commission on International Religious Freedom, an independent bipartisan federal agency, last month added Egypt to a list of countries named as the worst violators of religious freedom.
"The Egyptian government engaged in and tolerated religious freedom violations before and after President Hosni Mubarak stepped down on February 11, 2001," the commissioners wrote in the report. They cited violence toward religious minorities in Egypt including Coptic Christians and non-majority Muslim groups. "Since February 11, religious freedom conditions have not improved and attacks targeting religious minorities have continued," the report said.
The group said Egypt was put on the list of "Countries of Particular Concern" for "a number of very specific reasons but one that was a particular concern to the commissioners was the issue of impunity," commission chair Leonard Leo told reporters at a Washington news conference about the report. One benchmark the commission looked at for Egypt, Leo said, was the trial following the Naga Hammadi shootings, which involved a massacre on the day Coptic Christians celebrate their Christmas Eve services. "That, for us, was a very important signal the impunity issue was getting worse and not better. When you combine that with other conditions that have existed, particularly various elements of state sponsored repression, we believe there was sufficient grounds for triggering the (International Religious Freedom) act standard, which is a systematic, egregious violations of the freedom of religion," Leo said.
Elizabeth Prodromou, a vice-chair of the commission, said the group noted "both a qualitative, as well as a quantitative, deterioration in religious freedom issues in Egypt.""In particular, we saw a dramatic uptick in targeted religious violence, primarily against the Coptic Orthodox community, but also against the Roman Catholic community and other Christian communities," she said. The commission recommended that the U.S. military direct some of the "existing military assistance" to protecting Coptic Christians and other religious minorities, in addition to diplomatic efforts to pressure the new government with reform measures. CNN. Name me one Muslim majority country where minorities are treated right? Include Malaysia please. Stop being deceived!
Posted: 09 May 2011 05:25 AM PDT
A male whale and a female whale were swimming off the coast of Japan when they noticed a whaling ship. The male whale recognized it as the same ship that had harpooned his father many years earlier.

He said to the female whale, "Lets both swim under the ship and blow out of our air holes at the same time and it should cause the ship to turn over and sink."
They tried it and sure enough, the ship turned over and quickly sank.
Soon however, the whales realized the sailors had jumped overboard and were swimming to the safety of shore.
The male was enraged that they were going to get away and told the female, "Let's swim after them and gobble them up before they reach the shore."
At this point, he realized the female was becoming reluctant to follow him.
"Look," she said, "I went along with the blow j**, but I absolutely refuse to swallow the seamen...!!!"
-Author Unknown-
The above post was sent to me by Angela (thanks dearie) and I am putting it up solely for laughs with no intention to offend anyone. Have a pleasant evening.
Isu Kristian: Sikap Membisu MCA & MIC Jelaskan Mereka Terpinggir Dalam BN
Posted: 09 May 2011 05:31 AM PDT
T
indakan membisu MCA dan MIC berhubung isu agama Kristian menunjukkan mereka tidak mempunyai "kekuatan" atau paling tepat tidak mempunyai sokongan untuk membuat sebarang komentar mengenainya memandangkan parti itu adalah parti terpinggir dalam Barisan Nasional (BN).
Namun menurut ahli parlimen Klang, Charles Santiago, jika benar kedua-dua parti berkenaan mahu mewakili suara rakyat terutama penganut Kristian yang diwakili mereka, keadilan haruslah ditegakkan walau dengan apa cara sekalipun.
"Mereka pun sudah tidak tahu apa nak komen. Mereka pun tahu mereka telah dipinggirkan dalam konteks Barisan Nasional. Mereka tahu mereka tidak mempunyai peranan dan pegangan politik. Sepatutnya untuk memperjuangkan hak rakyat di negara ini, mereka perlu kritik Perdana Menteri dan Utusan tetapi mereka tidak mempunyai tulang belakang untuk mengkritik," katanya kepada Tv Selangor.

Tambah Charles, senario semasa yang cuba dibangkitkan oleh media kawalan Umno-BN dalam isu agama Kristian membuktikan bahawa slogan 1 Malaysia yang dicanangkan Najib Razak gagal untuk menyatupadukan rakyat di negara ini.

"Kalau isu ini dimainkan akhbar lain, sudah diarahkan tutup dalam tempoh 24jam. Tetapi kerana Utusan adalah suara Umno dan Najib, apabila mereka melanggar undang-undang menghasut rakyat, mereka tidak mengambil tindakan serius. Ini satu tindakan yang salah," tambahnya lagi.

Pada Sabtu, laporan muka depan Utusan berjudul "Kristian Agama Rasmi?" dibidas pelbagai pihak berikutan hanya menceduk dakwaan daripada 2 laman blog pro-Umno, BigDog dan Marahku, bukannya daripada agensi berita atau individu yang mempunyai kreadibiliti tertentu.

Dakwaan itu terus dinafikan pelbagai pihak termasuk Paderi Besar (bishop) Pulau Pinang, DAP dan pimpinan Pakatan Rakyat yang lain.

Tanpa merujuk kepada pertubuhan yang dituduh, Menteri Dalam Negeri, Datuk Seri Hishammuddin Tun Hussein sebelum ini memberikan reaksi "gerakan ini amat menghasut dan meletakkan seluruh negara dalam bahaya".

Malah Tv3 juga memaparkan reaksi ramai pemimpin negara yang mengkritik keras pimpinan DAP dan pertubuhan terbabit namun tidak mengambil sebarang tindakan ke atas Utusan Malaysia yang menyiarkan laporan berbaur hasutan.









This posting includes an audio/video/photo media file: Download Now
Everywoman - Honour Killings - Part 1 and 2
Posted: 09 May 2011 05:06 AM PDT
This posting includes an audio/video/photo media file: Download Now
Everywoman - Honour Killings - Part 1
Posted: 09 May 2011 04:56 AM PDT
This posting includes an audio/video/photo media file: Download Now
Awas pemandu wanita, kegiatan simbah asid di KL makin berleluasa, member aku dah kena!
Posted: 09 May 2011 12:59 AM PDT
gambar hiasan
hari ini kalau korang baca akhbar Utusan Malaysia ada mendedahkan kegiatan menyimbah sejenis cecair dipercayai asid jenis 'thinner' dan 'alkali' yang kini dikatakan semakin berleluasa berlaku di ibu negara dipercayai didalangi dua lelaki bermotosikal.
percayalah, perbuatan jenayah ini MEMANG BENAR-BENAR BERLAKU!
baru-baru ini isteri member aku sedang memandu kereta di Bangsar, kebetulan ketika itu tingkapnya terbuka, masa tu datang dua lelaki dan terus curah asid ke muka dia
kesian beb, nasib baiklah kecederaan yang dialaminya tak begitu parah, tapi dashboard kereta Honda dia habis rosak!
untuk pengetahuan korang, penjenayah yang sehingga kini belum diberkas dikatakan mencari mangsa terdiri daripada wanita yang kebanyakannya berketurunan Melayu di sekitar Dang Wangi, Sentul dan Brickfields.
Polis bagaimanapun sehingga kini belum mengenal pasti motif perbuatan jenayah suspek berkenaan.
Difahamkan, kedua-dua suspek, masing-masing bertubuh gempal dan kurus berusia 20 hingga 30 tahun sering menukar jenis motosikal, akan menghampiri mangsa sebelum melemparkan cecair ke arah muka dan tubuh mereka.
Dalam kejadian terbaru semalam, seorang wanita dan anak perempuannya yang berusia setahun cedera di muka setelah disimbah sejenis cecair di Persiaran Titiwangsa.
Mangsa berusia 30 tahun yang merupakan kakitangan Perbadanan Kemajuan Kraftangan Malaysia disimbah asid dalam kejadian pukul 3 petang di hadapan rumah mereka.
Kelmarin, dua wanita berusia lingkungan 20-an yang sedang berjalan kaki di Jalan Pudu Lama turut disimbah sejenis cecair kira-kira pukul 9 malam.
Kira-kira sejam kemudian, seorang wanita turut cedera di muka selepas disimbah sejenis cecair dipercayai cuka getah di tempat letak kereta berhampiran sebuah pusat beli-belah di Jalan Putra.
Timbalan Ketua Jabatan Siasatan Jenayah Kuala Lumpur, Asisten Komisioner Khairi Ahrasa berkata, dalam tempoh dua hari lalu, empat laporan polis diterima membabitkan lima orang mangsa.
Katanya, daripada lima mangsa itu, seorang daripada mereka berketurunan India.
"Kita minta orang ramai, khususnya wanita supaya bertenang dan memberi kerjasama kepada polis untuk mengesan penjenayah itu yang sudah dikenal pasti identiti mereka.
"Polis setakat ini mengesan dua suspek berketurunan India ini menaiki motosikal atau menunggu mangsa di laluan yang sunyi sebelum menyimbah mereka menggunakan botol plastik yang sudah dipotong berisi cecair itu," katanya ketika dihubungi di sini hari ini.
Menurut Khairi, orang ramai yang menyaksikan kejadian itu juga diminta mengenali wajah suspek, kenderaan dan nombor pendaftaran mereka serta pakaian dan memaklumkan segera kepada Rakan Cop atau Bilik Kawalan Polis Kuala Lumpur di talian 03-21159999.
Dalam pada itu, Ketua Polis Daerah Brickfields, Asisten Komisioner Wan Abdul Bari Wan Abdul Khalid memberitahu, sebanyak 10 kes simbah cecair dipercayai asid dilaporkan berlaku di daerah ini sehingga Mac lalu.
"Dalam kejadian terakhir pada Mac lalu, tiga wanita iaitu seorang guru dan dua orang awam dilaporkan telah disimbah cecair itu di pekan Brickfields.
"Setakat ini, tiada mangsa dapat mengecam suspek yang menaiki sebuah motosikal kerana kejadian berlaku begitu pantas," jelasnya.
Bagaimanapun menurutnya, usaha untuk mengesan suspek yang terlibat masih diteruskan kerana bimbang suspek kembali melakukan jenayah sama selepas ini.
so hati-hatilah, kalau boleh elakkan dari menurunkan cermin kereta kerana ini hanya mengundang risiko perbuatan khianat sebegini!
RM68.5m approved but Ipoh roads in shoddy state
Posted: 09 May 2011 04:12 AM PDT
Corrupt Barisan National
- IPOH: DAP Buntong assemblyperson A Sivasubramaniam wants the Ipoh City Council to account for RM68.5 million allocated for road repair works in the city area, including his constituency.
He said the Perak state assembly had approved RM64 million in November last year, while RM4.5 million was allocated for Buntong this April.
Sivasubramaniam said he conducted checks around Buntong and found that roads in several areas including Kampung Baru, First Garden and Taman Risah were in deplorable condition.
He said there were numerous potholes and worn out road surfaces and whatever repair works carried out were shoddily done.
"I'm worried that RM64 million of public funds approved between 2008 and 2010 might have been misused, " said Sivasubramanaim.
He lodged a police report at the Kampung Baru police station in Buntong over the matter and also urged the MACC to probe into the expenditure of RM68.5 million.
He claimed that the state government had neglected to improve the roads or for that matter carry out maintenance work in the Buntong area for the past 20 years.
Sivasubramaniam wants to know how  the Ipoh City Council had dispersed these funds for road repair works in the Ipoh city area over the past four years.
"Why didn't the Buntong councillor monitor the road contractors between 2008 and 2011 to ensure that the funds allocated were used for the designated purpose?" he asked.
He said road repair work in his area were done in shoddy manner as many patch up jobs were peeling off and not up to the standard set by the JKR( Public Works Department).
He wants the Ipoh Mayor to pay a visit to the Buntong area and make spot checks on the conditions of the roads.
Posted: 09 May 2011 04:00 AM PDT
Honor Killings in Pakistan, the failed state, de Nile is a river in Pakistan, right?
Posted: 09 May 2011 04:46 AM PDT
So typically stone age, they do not have a civilization but living off the civilization of others.
This posting includes an audio/video/photo media file: Download Now