---
KLPAC, Kuala Lumpur Performing Arts Centre At Sentul Park
Posted: 28 May 2011 10:37 AM PDT
I am having a holiday right now. Say yeah! It's very good to take some times off but I have some Internet stuff to run throughout the holiday just like updating this blog for some nice photo content to share with you guys.
Well, before the semester ended, my whole class of Diploma In Interior Design of Taylor's University went to a site visit to KLPAC (Kuala Lumpur Performing Arts Centre) at Sentul Park to check out the site and architecture stuff.
Actually I have been hearing about how nice how nice about this place and finally I get a chance to visit it, thanks to my lecturer of Design Theory, Miss Veronica Ng who arranged the trip to us go and see, feel and learn.
The KLPAC is located near Jalan Ipoh, in a park call the Sentul Park and it's pretty far from where I am residing at, the Bandar Sunway. It takes about half an hour drive from our campus to there. We went there by our school bus which we have to pay RM10 for the bus fare.
The Kuala Lumpur Performing Arts Centre, simply and commonly known as the KLPAC is situated in an old railway warehouse building. Looking very artistic with the cool red bricks and a little bit of heritage and 'back-to-the-days-retro- feel, it senses sensory cell of the artistic side of me.
It was a morning and I was told that it even look better when the lighting are on during the art. Can't wait to check out some show at there during the night. =)
We have a guide who brought us around the place and tell us about the architecture and some story behind the building. Miss Veronica brought along her cute little son too, Ethan!
Actually, there's not much in there, it's all the studio and 2 theater halls, then a little reception area and that's all. We were only brought to the main theater hall that they call it the Pentas, known as stage in the local Malay language.
Upon entering the Pentas, it gives me a very raw and open feel because of the building material used around the place, yet the colourful seats cheer me up and makes the raw feel turns to something freshy, energetic and happy.
Some interesting facts about the KLPAC is all the shows have no specific dress code to enter the theater, which means you can wear singlet, shorts and slippers.
On the other hand, there's no VIP zone as they want the theater to be a theater for everyone, same class level, no racism. And the cool stuff is that the first row is on the same row as the stage.

Raw material on the side wall for acoustic function.

Kent Tan and Kevin To playing with the piano. Please ignore Kevin's expression. LOL.

Just a random shot about the male's.
Spent quite some times in the Pentas, enjoying the show of nothing on the stage and act like enjoying the show. After that, we went outside to the park. Yeah, there's a nice park and little lakeside for people to chill and relax. It's so nature and feels like it's somewhere so-not in the city, but in fact this is almost in the middle of Kuala Lumpur city.
The Picnic
In fact, we had picnic outside, an idea by our lecturer of Design Theory, Miss Veronica Ng. She suggested of bringing food and share with friends and I want to apologize for not bringing any food there but I and my friends did contribute a few big bottle of mineral water. =D
There's a nice lake of the view and some greens to see but unfortunately sun shines and there's not much breeze around the place, it's pretty warm and hot at that time.
Vincent Lee brought a guitar along and there's music. For your information, the whole park was filled with voices and cheering of us as there's no other people use. =D

They played balls, for a while.
The best part of the day was the food eating session in the outdoor, the PICNIC! There's some tid bits, bread, nugget, macaroni and cheese and cake. They all so awesome, made by my classmate.
See below and you will see everyone was so happy with the food.
Spent about an hour plus eating and playing guitar and singing and shooting around and we took a group shot, after that we went back to campus. It was a nice site visit trip, in fact the best and funnest. Yay! See you guys Diploma In Interior Design in Semester 3, coming August! Happy holiday people.
Gerai Cendol Digantung Kepala Babi - Angkara Siapa?
Posted: 28 May 2011 10:30 AM PDT
N
ibong Tebal: Gerai cendol berhampiran Masjid Lama Sungai Bakap di sini yang digantung kepala babi, selain disimbah cat merah dua hari lalu, pernah disimbah cat hitam serta peralatannya dirosakkan.
Ketua Polis Daerah Seberang Perai Selatan (SPS), Superintendan Shafien Mamat, berkata bagaimanapun pemilik gerai tidak melaporkan kepada polis perbuatan khianat yang berlaku pada Januari dan Mac lalu itu.
"Polis percaya kesemua perbuatan terbabit termasuk panggilan telefon misteri kepada pemilik gerai dilakukan oleh pihak yang sama," katanya kepada pemberita, di sini hari ini.

Mengenai kepala babi berkenaan, Shafien berkata ia sudah dihantar kepada Jabatan Perkhidmatan Veterinar untuk dianalisa bagi mengetahui bila haiwan itu disembelih.

"Polis turut mendapatkan maklumat daripada penjual babi di sekitar SPS bagi mengenal pasti individu yang melakukan perbuatan khianat itu," katanya.

Shafien berkata kes itu disiasat mengikut Seksyen 506 Kanun Keseksaan bagi kesalahan menakutkan secara Jenayah dan Seksyen 427 Kanun Keseksaan bagi kesalahan khianat yang menyebabkan kerosakan.

Dalam kejadian pagi Rabu lalu, jemaah Masjid Lama Sungai Bakap di sini yang baru selesai menunaikan solat Subuh terkejut apabila melihat kepala babi tergantung di gerai cendol yang terletak berhampiran masjid itu.

Gerai itu juga disimbah dengan cat merah, dan sehari sebelum itu pemilik gerai berkenaan menerima panggilan daripada individu tidak dikenali yang meminta beliau berhati-hati. - BERNAMA



Ulasan GB



Sekalipun kejadian tersebut telah berlaku di beberapa hari yang lalu, namun sehingga kini polis masih menyiasat, siapa punya angkara dan apa motifnya.

Apakah kes tersebut hanya bertumpu dan dimaksudkan kepada penjual cendol tersebut sahaja atau kepada umat Islam keseluruhannya yang kebetulan gerai cendol tersebut terletak berhampiran masjid Lama Sungai Bakap?

Tidak mustahil pula ia dilakukan oleh orang Islam sendiri, kerana hanya orang Islam saja yang tahu bahawa penganut Islam amat sensitif dengan apa saja yang dikaitkan dengan babi. Provokasi siapa? Supaya umat Islam membenci pimpinan kerajaan negeri Pulau Pinang? Atau apa?

Kita berharap siasatan polis menyeluruh. Bolehkah rakyat mengharapkan begitu kepada mereka?



[Video] Laporan Polis Terhadap Papagomo Kerana Ugutan Bunuh
Posted: 28 May 2011 08:31 AM PDT
A
MK Buat Laporan Polis Terima Ugutan Bunuh Blogger Papa Gomo
SHAH ALAM 28 MEI : Satu laporan polis dibuat di Ibu Pejabat Polis Daerah (IPD) Shah Alam oleh blogger Harapan Rakyat apabila didakwa menerima satu mesej ugutan bunuh melalui laman sosial Facebooknya, di sini, hari ini.
Beliau yang juga ahli Angkatan Muda Keadilan (AMK), Mohd Azuan Ab Rahman, 33, mendakwa menerima ugutan bunuh itu daripada seorang blogger yang dipercayai penyokong Umno-Barisan Nasional (BN) iaitu Papa Gomo (gambar) pada 20 Mei lalu.
Menurut Mohd Azuan, blog Harapan Rakyat mula diaktifkan kira-kira setahun lalu dan melalui laman tersebut beliau berbalas pendapat dengan blogger dan pelayar internet lain mengenai hal ehwal semasa terutama isu-isu berkaitan politik.

Mohd Azuan berkata, baru-baru ini beliau menerima permintaan blogger Papa Gomo untuk menyertainya sebagai ahli namun setelah aktif sebagai rakan dalam laman tersebut beliau dipercayai membuat ugutan bunuh berikutan tidak berpuas hati dengan pendapat yang diberikannya kepada blogger atau pelayar internet lain.

"Sebelum ini saya ada menerima permintaan sebagai rakan di akuan Facebook saya oleh dia (Papa Gomo) tetapi tidak pernah ada hubungan yang baik namun apabila saya buka akaun itu pada 20 haribulan (Mei lalu). Saya menerima mesej ugutan (bunuh) itu melalui komen saya kepada orang lain yang mungkin kerana dia (Papa Gomo) tidak puas hati dan cuba mengugut supaya saya menghentikan segala kenyataan di laman tersebut," ujarnya.

Bagaimanapun menurut Mohd Azuan, beliau tidak dapat mengenal pasti masa satu pendapatnya yang menimbulkan kemarahan blogger Papa Gomo sehingga menyebabkan beliau menerima ugutan sedemikian.

Jelas Mohd Azuan lagi, antara mesej yang dihantar oleh Papa Gomo kepada Harapan Rakyat pada 20 Mei lalu adalah "nak mati ke?" dan "memang nak mati dah hang ni…tunggu lah masanya" .

Manakala pada 21 Mei pula, adalah seperti "Bunuh je, kasi kerat kote tu hehehe" dan pada 22 Mei ialah "Kau islam ke? Bunuh je" dan "he he he takut ke apa? rumah dah jumpa…..huhuhu".

Dalam pada itu, Naib Ketua AMK Azmizam Zaman Huri berkata pihaknya menyifatkan ugutan bunuh tersebut sebagai satu perkara yang serius serta berharap pihak polis dapat menjalankan siasatan segera dan memastikan keselamatan Mohd Azuan tidak terancam.

"Ini satu perkara yang sangat serius dan kita memandang berat perkara ini kerana ia melibatkan ancaman nyawa seseorang malah terhadap keluarga Mohd Azuan sendiri. Pihak polis harus mengambil tindakan segera iaitu dengan memastikan kawalan keselamatan di rumah beliau dan kawalan keselamatan keluarga beliau." katanya.

Jelas Azmizam lagi, AMK percaya ugutan yang dibuat Papa Gomo ini merupakan tindakan terdesak pihak tidak bertanggungjawab berikutan sokongan rakyat terhadap Pakatan Rakyat (PR) dan majoriti blogger serta pelayar internet hari ini condong ke arah pembangkan.

"Papa Gomo kini mungkin sudah terdesak kerana beliau tahu rakyat hari ini lebih bijak menilai kenyataan-kenyataan bernas dari blogger pro-PR yang majoritinya penyokong PR sendiri,"jelasnya.

Sementara itu, Ahli Majlis Pimpinan Parti Keadilan Rakyat (PKR) Fariz Musa yang ditemui di luar perkarangan IPD Shah Alam turut menyatakan sokongan kepada Mohd Azuan dan berharap polis akan bertindak tegas serta menjalankan siasatan ke atas Papa Gomo yang dikatakan blogger atau cybertrooper Umno-BN yang menjadi rujukan media kawalan Umno-BN seperti Utusan Malaysia dan TV3.

Tambah Fariz, tindakan blogger Papa Gomo ini juga jelas menggambarkan betapa rendahnya akhlak dan moral pengikut-pengikut Umno-BN.

"Tindakan ini menggambarkan betapa tidak berakhlaknya Papa Gomo kerana menghantar mesej sedemikian. -tvsnews









This posting includes an audio/video/photo media file: Download Now
Posted: 28 May 2011 06:54 AM PDT
Man Quits Smoking Because Of Will Power.
He Quits Drinking Because Of Will Power.
But He Quits Womanizing Because He Has The Will But No Power.
Customer: Waiter, do you serve crabs?
Waiter: Please sit down sir, we serve everyone.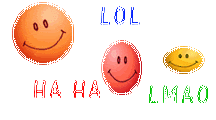 Customer: Waiter, is this a lamb chop or steak?
Waiter: Can't you tell the difference by taste?
Customer: No, I can't.
Waiter: Then does it really matter?
Little Susie came running into the house after school one day,shouting, "Daddy!  Daddy!  I got a 100 in school today!"
"That's great, Sweetheart," said her daddy.
"Come in to the living room and tell me about it."
"Well,"  began the confession, "I got 50 in spelling, 30 in maths and 20 in science."
Customer: Waiter, there's a dead beetle in my soup.
Waiter: Yes sir, they are not very good swimmers.
Customer: Waiter, there's a fly in my soup.
Waiter: That's all right sir, he won't drink much.                                                                                                                                                      
1st thief: Oh ! The police is here. Quick! Jump out of the window!
2nd thief: But this is the 13th floor.
1st thief: Hurry! There is no time to be superstitious .                                           
Man: How old is your father?
Boy: As old as me.
Man: How can that be?
Boy: He became a father only when I was born.                                                 
Customer: Waiter, this soup tastes funny.
Waiter: Funny?  But then why aren't you laughing?                                                   
Teacher: Peter, why are you late for school again?
Peter: Well, Miss, I dreamed that I was playing football and the game went into extra time.                                                      
An absent-minded man went to see a psychiatrist.
'My trouble is,' he said, 'that I keep forgetting things.'
'How long has this been going on?' asked the psychiatrist.
'How long has what been going on?' said the man.                                                           
Girl:  Do you love me?
Boy:  Yes Dear.
Girl: Would you die for me?
Boy:  No, mine is undying love.                                       
Wife: Do you want dinner?
Husband: Sure, what are my choices?
Wife: Yes and no.                                                                                            
Signboard Outside A Prostitute's House:
"Married MEN Not Allowed".
We Serve The Needy, Not The Greedy.
-Author Unknown-
*Thanks to Angela who sent me this post.
Sorry I have not written anything today. I am busy hunting for blogger template designs. :-) Have a lovely evening.
Posted: 28 May 2011 06:08 AM PDT
Anyone can point out what was the wrong doing in this picture?
Let's go closer to see what they had done wrong?
Zoom in...
Anything wrong with the pictures above?
Okay, now let's focus on the other...
So, what do you think on the picture above? There were this two person sitting on the seesaw... These two adults trying to be a kids again. It's that funny? Hmmm... i don't find it funny.
Hey come on this is the children playground for children. The equipments are designed for children, it's not design for overweight adult like you. Your weights will spoilt the equipments. It's a type of vandalism and this is what i mean a wrong doing... What do you think?
Bas-bas Ekspres Berlanggar Berpunca Dari Sebuah Lori
Posted: 28 May 2011 06:47 AM PDT
I
poh - Akibat berhenti secara mendadak, sebuah bas ekspres bukan sahaja dilanggar sebuah kereta tetapi turut menyebabkan dua lagi bas ekspres yang berada di belakang sama terlibat dalam kejadian itu.
Gambar:
BAHAGIAN hadapan bas ekspress musnah selepas melanggar bahagian belakang sebuah bas ekspres lain yang cuba mengelak dari berlanggar dengan sebuah lori, di KM 282.4, Lebuhraya Utara Selatan arah selatan, berhampiran Plaza Tol Ipoh Selatan, menyebabkan 10 penumpang cedera, semalam.
Foto Ikhwan Munir
Kejadian berlaku di lorong kecemasan kilometer 282.5 Lebuh Raya Utara Selatan menghala ke Kuala Lumpur dekat susur masuk ke Simpang Pulai, awal pagi semalam, ketika bas ekspres itu secara tiba-tiba menekan brek bagi mengelak daripada dihimpit sebuah lori treler.

Akibat tindakan itu, sebuah kereta yang berada di belakang melanggar bas berkenaan diikuti dua bas ekspres lain yang turut berlanggar secara berturutan menyebabkan lima cedera ringan.

Ketua Trafik Ipoh, Deputi Superitendan Mohd Rodzi Rejab ketika dihubungi berkata, perlanggaran itu menyebabkan lima penumpang bas terakhir cedera sementara bas yang pertama, kereta dan bas kedua mengalami kerosakan yang serius di bahagian belakang serta hadapan.

Menurutnya, bas milik syarikat Sri Maju yang berada di hadapan dipercayai dalam perjalanan dari Alor Setar ke Johor Bharu sementara bas kedua iaitu Intercity dari Alor setar ke Melaka dan bas ketiga iaitu Maraliner dipercayai dalam perjalanan dari Kangar ke Kuantan.

"Semua penumpang yang cedera hanya mmengalami cedera ringan dan menjalani rawatan pesakit luar di Hospital Raja Permaisuri Bainun (HRPB)," katanya ketika dihubungi Sinar Harian.

Rodzi berkata, kes berkenaan akan disiasat di bawah Seksyen 10, Akta Pengangkutan Jalan 1987, khususnya terhadap pemandu bas Maraliner yang berada di belakang sekali.

Katanya, sebarang keputusan juga akan merujuk kepada akta berkenaan. -SH


'Mystery person travelled with Razak, Altantuya': Najib Razak in deep shit?
Posted: 28 May 2011 06:28 AM PDT
There was a third person accompanying political analyst Abdul Razak Baginda and murdered Mongolian interpreter Altantuya Shariibuu on their travels in connection with the purchase of three French submarines by the Malaysian government.
Human rights NGO Suaram director Cynthia Gabrielm(
right
) said their lawyers had informed them that a third person's name came up during the investigations and the probe was going on, but it was still too early to determine who the person was. It had been earlier been revealed that a company named Gifen, established in Malta by Jean-Marie Boivin, had intervened in
negotiations
for the purchase of an Agosta and two Scorpene submarines to the Malaysian government to facilitate monetary transfers to finance Abdul Razak and Altantuya's travels.
The sale of the three vehicles were inked under a RM4.3 billion (1 billion euro) contract  in 2002 between Malaysia and DCNS, formerly known as DCN, a shipyard builder allied with Spanish warship builder Thalès.
Gabriel declined to discuss this matter further when asked whether this 'mysterious' personality could be the missing link in the murder of Altantuya, which has dogged Prime Minister Najib Razak since 2006.
Rogol Pelajar Dalam Bas Sekolah - Pemandu Dihukum Penjara Dan Sebat
Posted: 28 May 2011 05:00 AM PDT
M
elaka - Seorang pemandu bas sekolah dihukum penjara 14 tahun dan 14 sebatan oleh Mahkamah Tinggi di sini, semalam selepas didapati bersalah merogol pelajar sekolah di dalam bas empat tahun lalu.
Hakim, Datuk Ahmadi Asnawi menjatuhkan hukuman tersebut terhadap tertuduh Ibrahim Sali, 26 selepas meneliti hujah dan rayuan kedua-dua belah pihak semasa prosiding rayuan terhadap hukuman oleh pihak pendakwaan.
Ibrahim sebelum ini dijatuhi hukuman penjara tujuh tahun dan tiga sebatan oleh Mahkamah Sesyen pada Julai tahun lalu.

Berdasarkan pertuduhan, tertuduh didapati merogol seorang pelajar sekolah berumur 13 tahun sembilan bulan di dalam sebuah bas sekolah di hadapan Taman Muhibbah, Merlimau kira-kira jam 3 petang pada bulan April 2007.


Peguam bela tertuduh ketika rayuan, memohon mahkamah mengekalkan hukuman sedia ada dengan alasan hukuman terhadap tertuduh yang dijatuhkan Mahkamah Sesyen adalah memadai.

"Tertuduh ketika kejadian merupakan pesalah muda dan tiada unsur-unsur paksaan terhadap perlakuan yang dilakukan tertuduh dan mangsa. Oleh itu, hukuman tersebut memadai dengan kepentingan kepada tertuduh dan masyarakat sekeliling," katanya.

Kes yang dikendalikan Timbalan Pendakwa Raya, Ifa Sirrhu Samsudin ketika pendakwaan berhujah mangsa dihantar ke sekolah dengan selamat dan sepatutnya juga dihantar balik ke rumah juga dengan selamat.

"Malah, mangsa tidak pernah tidak hadir ke mahkamah sepanjang perbicaraan berlangsung walaupun dia tidak dipanggil mahkamah dan ini jelas menunjukkan kesungguhan mangsa untuk mendapatkan keadilan bagi dirinya," katanya.

Ahmadi kemudian menjatuhkan hukuman selepas mendengar rayuan pihak pembelaan dan hujah pihak pendakwaan dan mendapati hukuman penjara 14 tahun dan 14 sebatan yang dijatuhkannya adalah hukuman yang sewajarnya terhadap kesalahan yang dilakukan tertuduh. -SH

Arab World: Ibn Khaldun Gets Doodled and Tweeted
Posted: 28 May 2011 02:17 AM PDT
Birthday of the Philosopher Ibn Khaldun, see our special doodle on www.google.com #ibn5ldoon #tunisia
Considered the greatest Arab historiographer and historian, the philosopher Ibn Khaldun was born in present-day Tunisia in 1332. He is also known as the father of cultural history and modern social science. Google's Doodle sparked the Twitter hashtag #ibn5ldoon, reminding us of this great scholar and his work. Here are some of the tweets celebrating his work:
@Shahadiana reminds us of one of his quotes:
ولا تنكرنّ ما ليس بمعهود عندك ولا في عصرك شيء من أمثاله فتضيق حوصلتك عند ملتقط الممكنات
Deny not what you are unfamiliar with nor that which in your time is uncommon for thus you narrow your comprehension of the possible
@shushua shares another:
اتباع التقاليد لا يعني ان الاموات احياء بل ان الاحياء اموات
Following tradition does not mean that the dead are alive rather that the alive are dead.
And @Ulfatak relates some of the sage's teachings to recent developments in the region:
#Ibn5ldoon emphasized importance of "sense of solidarity" in political development. Highly relevant to #Yemen today http://bit.ly/khh8kz
@A7meid_ digs into Ibn Khaldun's philosophy:
العرب قوم همج … لم يوحدهم إلا الدين - ابن خلدون
Arabs are a savage people…only religion will unite them - Ibn Khaldun
And @octavianasr finds another gem:
"Arabs yield power to no one even father or brother.. Resulting in disagreements.. Leaving their land chaotic lacking leadership."
@najool recalls philosophy class:
الانسان كائن حي يؤثر ويتأثر بالبيئه المحيطه حوله..هذا ماتبقى في ذاكرتي الدراسيه من مقدمه ابن خلدون
Human beings affect and are affected by their surrounding environments…that's the only thing I remember from my studies of Ibn Khaldun's Muqadimmah (Prolegomenon)
And so does @Rima_Awada:
#ibn5ldoon…I still remember the nights I spent reading small parts of Al Muqaddimah #school #philosophy
Meanwhile, I also came across this interesting blog post at SheikhyNotes, Ibn Khaldun the father of Economics:
Not only did Ibn Khaldun plant the germinating seeds of classical economics, whether in production, supply, or cost, but he also pioneered in consumption, demand, and utility, the cornerstones of modern economic theory.
@arablit is inspired:
Google doodle for my favorite philosopher, Ibn Khaldun: http://www.google.com.eg/ Admire and read Bensalem Himmich's novel "The Polymath."
And @Aalbaker is pleased:
A gracious gesture from @GoogleArabia remembering #ibn5ldoon. His timeless masterpiece the Muqaddimah is a must read
Learn more about Ibn Khaldun by clicking through the May 27 Google Doodle, and on the Twitter hashtag #ibn5ldoon.
Written by Nadine Toukan · comments (0)
Share: facebook · twitter · reddit · StumbleUpon · delicious · Instapaper
Posted: 28 May 2011 05:36 AM PDT
Dear readers,
I am trying to decide whether I should stick to my old template as you can see in this site or to switch to this template which you can view
HERE.
That is just a rough set-up as I have not tweaked the widgets and gadgets and have not changed the slider at the top.
I am very wary about changing templates because of reader reaction. Your support, input and honest opinions matter a lot to me because this is your blog as much as it is mine.
As such, I would appreciate it if you could respond by indicating your preference in the poll at the top right hand corner of this blog.
Please feel free to leave ny comments/suggestions and other input in the comment box. Your input is greatly valued.
Thanks! Have a lovely evening! Next post will be up later.
Outstanding Student badge လူရည္ခၽြန္ ရင္ထိုးတံဆိပ္ပုံ
Posted: 28 May 2011 05:12 AM PDT
Outstanding Student badge  လူရည္ခၽြန္ ရင္ထိုးတံဆိပ္ပုံ
Per kind favour of Dr. Nay Oo (Shared from the LYC FB Group)
လူရည္ခၽြန္ ရင္ထိုးတံဆိပ္ပုံေလး ဓါတ္ပုံရိုက္တင္ေပးတာ ေက်းဇူးအထူးပါ ဆရာစိုးမင္းေရ…
စီမံကိန္း အေရွ႕ပိုင္းအခ်ိန္ေတြက လူရည္ခၽြန္တံဆိပ္ကို `" ဦးလွဒင္နဲ႕ သားမ်ား ဆု၊တံဆိပ္ လုပ္ငန္း" က လုပ္ေပးခဲ့တုံးက ေတာ္ေတာ္ သပ္သပ္ရပ္ရပ္နဲ႕ ၾကည့္ေကာင္းတယ္။ ၁၉၇၄… က စၿပီး `" ပီေအာ ထြန္းရင္ ဆုတံဆိပ္လုပ္ငန္း" က ကန္ထရိုက္ရသြားတာထင္တယ္ .. သပ္ရပ္မႈ သိပ္မရွိ၊ သိပ္မေကာင္းေတာ့ဘူး။ စီမံကိန္းလည္း အဲဒီေလာက္က စၿပီး ခ်ာတူးလန္ လာတယ္။ လမ္းစဥ္လူငယ္၊ ရပ္ေဝးအေျခစိုက္လုပ္အားေပး၊ စံျပၾကက္ေျခနီေတြထက္ သာလို႔မျဖစ္ေတာ့ဘူး။ သူတို႔လိုမဟုတ္တဲ့ အခြင့္ထူးခံ၊ ေရေပၚဆီ ဆိုတဲ့ အျမင္မ်ဳိးေတာင္ ျမင္လာၾကတာ ရွိခဲ့တယ္။
See More
Menunggu Detik UMNO Akan Menjadi Pembangkang Di Parlimen
Posted: 28 May 2011 05:32 AM PDT
P
emimpin Umno-BN resah jadi pembangkang
'
Pemimpin Umno dan BN yang mendominasi kepimpinan negara lebih 50 tahun dikatakan kini dalam keadaan resah, gelisah dan risau jika mereka menjadi pembangkang selepas pilihan raya umum ke-13, akan datang, kata Ketua Penerangan PAS Perak, Khalil Idham Lim.
Menurut beliau, perkembangan itu semakin terserlah melalui tindakan dan ucapan yang dilakukan pemimpin BN sejak akhir-akhir ini.
"Keadaan tersebut berlaku dalam keadaan gelombang penolakkan rakyat terhadap BN sedang berlangsung dalam keadaan BN terus menerus mengharapkan simpati untuk terus kekal berkuasa.

"Kerana itu populariti BN cuba dipulihkan kononnya kerajaan prihatin dengan cuma menangguhkan kenaikan harga minyak namun nampaknya masih tidak berhasil mengembalikan sokongan rakyat.

"Kebangkitan rakyat pada masa sekarang boleh disifat sebagai air yang mengalir yang tidak mampu dibendung dan disekat lagi. Kerana itu kebangkitan rakyat kearah perubahan tidak akan terhenti setelah mereka menghukum BN dalam PRU akan datang," kata Khalil dalam satu kenyataan media di Parit Buntar, hari ini.

Beliau mengulas laporan Bernama semalam bahawa Umno BN akan simulasi pilihan raya 'olok-olok' yang mana ia berkait rapat dengan persediaan parti itu bagi menghadapi pilihan raya umum ke-13.

Bagi Khalil yang juga ADUN Titi Serong, pilihan raya 'olok-olok' itu hanya membuang masa dan membuktikan kegusaran pemimpin Umno dan BN mengenai kemungkinan kehilangan kuasa.

"Saya juga mempersoalkan punca kewangan yang akan digunakan untuk mengadakan pilihan raya umum olok-olok yang boleh dikatakan membuang buang masa . Ia tidak lebih kepada bukti jelas tentang kebimbangan pemimpin Umno dan BN kehilangan kuasa.

"Kerana itu saya membantah sekeras-kerasnya jika pilihan raya olok-olok itu menggunakan sumber kewangan yang ada pada jabatan dan agensi tertentu kerana ia merupakan satu penyelewengan wang rakyat termasuk wang kami dari Penyokong Pakatan Rakyat," katanya.

Menurut Khalil adalah lebih baik dana awam itu "disalurkan untuk kepentingan membantu rakyat bawahan yang masih memerlukan bantuan". -mk


Rogol Pelajar Dalam Bas Sekolah - Pemandu Dihukum Penjara Dan Sebat
Posted: 28 May 2011 05:00 AM PDT
M
elaka - Seorang pemandu bas sekolah dihukum penjara 14 tahun dan 14 sebatan oleh Mahkamah Tinggi di sini, semalam selepas didapati bersalah merogol pelajar sekolah di dalam bas empat tahun lalu.
Hakim, Datuk Ahmadi Asnawi menjatuhkan hukuman tersebut terhadap tertuduh Ibrahim Sali, 26 selepas meneliti hujah dan rayuan kedua-dua belah pihak semasa prosiding rayuan terhadap hukuman oleh pihak pendakwaan.
Ibrahim sebelum ini dijatuhi hukuman penjara tujuh tahun dan tiga sebatan oleh Mahkamah Sesyen pada Julai tahun lalu.

Berdasarkan pertuduhan, tertuduh didapati merogol seorang pelajar sekolah berumur 13 tahun sembilan bulan di dalam sebuah bas sekolah di hadapan Taman Muhibbah, Merlimau kira-kira jam 3 petang pada bulan April 2007.


Peguam bela tertuduh ketika rayuan, memohon mahkamah mengekalkan hukuman sedia ada dengan alasan hukuman terhadap tertuduh yang dijatuhkan Mahkamah Sesyen adalah memadai.

"Tertuduh ketika kejadian merupakan pesalah muda dan tiada unsur-unsur paksaan terhadap perlakuan yang dilakukan tertuduh dan mangsa. Oleh itu, hukuman tersebut memadai dengan kepentingan kepada tertuduh dan masyarakat sekeliling," katanya.

Kes yang dikendalikan Timbalan Pendakwa Raya, Ifa Sirrhu Samsudin ketika pendakwaan berhujah mangsa dihantar ke sekolah dengan selamat dan sepatutnya juga dihantar balik ke rumah juga dengan selamat.

"Malah, mangsa tidak pernah tidak hadir ke mahkamah sepanjang perbicaraan berlangsung walaupun dia tidak dipanggil mahkamah dan ini jelas menunjukkan kesungguhan mangsa untuk mendapatkan keadilan bagi dirinya," katanya.

Ahmadi kemudian menjatuhkan hukuman selepas mendengar rayuan pihak pembelaan dan hujah pihak pendakwaan dan mendapati hukuman penjara 14 tahun dan 14 sebatan yang dijatuhkannya adalah hukuman yang sewajarnya terhadap kesalahan yang dilakukan tertuduh. -SH

Janda Ikut Mat Indon, Makan Ubi Kayu Cecah Asam Setiap Hari
Posted: 28 May 2011 03:58 AM PDT
I
bu sedih janda beranak tiga hidup terseksa di Lombok
Gambar:
MARYAM bersama suami, merayu bantuan membawa anak mereka pulang.
KUALA NERANG: Seorang ibu merayu bantuan orang ramai bagi membawa pulang anak perempuannya yang didakwanya hidup terseksa akibat didera dan hanya makan ubi kayu rebus di Lombok, Indonesia, selepas mengikut teman lelakinya, kira-kira dua tahun lalu.
Maryam Kasim, 49, dari Kampung Kuala Pai di sini, sering menangis setiap kali terkenangkan nasib anaknya yang juga janda beranak tiga, Zarina Abu Bakar, 30.

Malah, Maryam mendakwa anaknya menjadi mangsa janji kosong apabila hasrat berkahwin dengan lelaki dikenali Helmi, 30, tidak kesampaian selepas Zarina melahirkan anak hasil hubungan sulit itu.

"Saya sedih apabila dia menelefon dan memberitahu hanya makan ubi kayu rebus dicicah dengan air asam setiap hari.

"Zarina ke Lombok awal September 2009 mengikut teman lelakinya kerana dia berjanji akan mengahwini anak saya sebaik sampai di sana nanti. Zarina ada tiga anak berusia 6 hingga 10 tahun.

"Dia kata dia jatuh cinta dengan lelaki itu yang dikenalinya tidak sampai sebulan di Negeri Sembilan. Pujuk rayu lelaki itu menyebabkan Zarina mengikutnya ke kampungnya di Desa Jeruk Mani, Dusun Jawa Guar, Kacamatan Sipur," katanya ketika ditemui, semalam.

Maryam berkata, selepas bercerai, Zarina ke Negeri Sembilan pada September 2009 untuk mencari kerja dan berkenalan dengan lelaki itu yang bekerja di FELDA di Bahau sebelum mengikutinya ke Lombok sebulan kemudian atas alasan untuk berkahwin.

Bagaimanapun, kata Maryam, impian Zarina bersuamikan lelaki itu berkecai apabila kekasihnya membatalkan hasrat mengahwininya selepas Zarina melahirkan seorang bayi perempuan hasil hubungan sulit mereka.

"Bayi itu kini berusia lima bulan dan dipelihara keluarga lelaki itu dengan baik. Setiap kali dia memberitahu makan ubi kayu yang dicicah dengan air asam, air mata saya bercucuran kerana pilu mengenang nasibnya di tempat orang.



"Kami bukan orang senang tetapi masih makan nasi setiap hari, selain itu Zarina juga mendakwa dia dipukul.



"Saya sangat berharap kepada mana-mana pihak dapat membantu membawa balik Zarina ke negara ini," katan.-BH



Posted: 27 May 2011 09:25 PM PDT
Posted: 28 May 2011 02:01 AM PDT
Hello people the premium 7aste party event is back with the new place theme, the 7aste Queenstown and this time the first stop of the event is in Penang, yes, my hometown at the Mansion 32, happenings on 3rd June 2011. That's right, Penangite gets it first to enjoy the ultimate event of genuineness.
Think about travel, think about the harmonious Queenstown of New Zealand, the nice people, nice wine, and nice music, aren't them tempting and relaxing? They are now closer than you've ever thought, only at 7aste Queenstown, Penang.
Sharing is caring, 7aste Queenstown will be coming closer to you too for KL and Johor friends. After Penang's 7aste will be at Johor Bahru's Booze on 10th June 2011 and finally to Kuala Lumpur's Ecoba on 17th June 2011.
Basically, 7aste is all about the smooth indulgences of all the great places that is brought closer near to you! It's enjoyment, it's fun, it's life.
One more thing, they have revamped their website, do check it out and Like the Facebook page to stay tune for how to get the invites. Cheers! See you there. =D
Posted: 28 May 2011 01:46 AM PDT
It was on May 17th that I received a message on Facebook of Pak idrus' intention to visit Kelantan. When he confirmed his dates he asked me to book 2 rooms in Kota Bharu and the same number of rooms in Gua Musang as he intended to travel via the Kuala Lipis-Gua Musang route to Kota Bharu from Kuala Lumpur. Breaking journey in Gua Musang especially for elderly people like us who have exceeded the 10 decade marks is extremely necessary. Anyway if you know Pak Idrus, he is still young for his more than 70 years living in this world. Very often he outpace me when we walked around in KL.
This visit would be most appropriate for me to repay his kindness towards us a he had feted us to a sumptuous lunch at his place in Ampang when my wife Fatthiyah and me visited him with Akmal some years back.
The rooms in Gua Musang was booked for 24th May via an old friend living in Gua Musang. I specifically told him to book some comfortable room in Gua Musang New Town in order to surprise Pak Idrus who is a first time visitor to the modern days Gua Musang which has developed into a lovely township. Contrary to popular belief the recent development was brought about by the Majlis Daerah Gua Musang with the basic infrastructure put in place by Kelantan Selatan Development Authority (KESEDAR). Without the combined effort I doubt that the town would be like it is today.
The rooms for Gua Musang sector was easily done and I had to trust my friend Othman Hassan to get the nicest available room. The problem is for the Kota Bharu sector as my attempt to get rooms at The Royal Guesthouse on 25th May for two nights at the small cozy hotel was a failure since they had a large group on that day which will only check out on the 26th May morning. Though there are other larger hotels in town but I doubt that they will provide the kind of ambience that I want Pak Idrus and Kak Asmah to experience.
Browsing through the internet I found out that a new hotel belonging to Habib Jewel Sdn Bhd is already in operation. Knowing Habib Jewel's reputation as a seller of jewellery products of high quality, I believe they would do the same thing for their hotel. I called the hotel and was told that the required rooms were available and within the budget that Pak Idrus had given me. Take it from me that the price of the rooms are cheaper if you book via the internet. So when I confront the receptionist on duty about the lower price on the net, she agreed to give a discount.
When Pak Idrus checked into the hotel in Gua Musang, he was happy with the new hotel. His only comment was that the management should be more professional and stress more on maintainence as he had spotted some part of the wall papers peeling off. Small thing but important to discerning travelers.
On the afternoon of 25th May, we waited for Pak Idrus' and his entourage to arrive at the hotel in Jalan Maju, Kota Bharu. Pak Idrus had promised to leave Gua Musang early and I gave him three hours to reach Kota Bharu. He had brought his nephew En. Rahim along to drive for him. As a 70 plus year young man, Pak Idrus must be feeling his age when driving long distance.
Immediately after checking into the hotel we headed for Kampong Kraftangan located near the Istana Balai Besar which is beside the Royal Guesthouse where I first wanted to book for Pak Idrus. As the parking lot close to the Kampong Kraftangan were fully occupied, we had to walk a short distance to the eatery.
They had to walk a short distance to Kampung Kraftangan for lunch. From left is En Rahim, my wife Fatthiyah, Kak Asmah and Pak Idrus.


The restaurant is self service but there is an air conditioned room where it would be served albeit at a slightly higher rate. Who cares as all the tables outside were occupied since lunch is popular at this place.
We were served the ikan keli goreng (fried cat fish), ikan patin masak asam pedas, ayam goreng, an assortment of ulams fresh or boiled to be taken with either budu (fish sauce) or sambal. Even as a regular I was surprised with the whole bowl of budu that was brought to our table. They were more than enough for the five of us. In the budu not only chili padi was placed in it but also a dollop of durian which was certainly not a tempoyak since tempoyak is fermented durian. I think they may have run out of tempoyak and place the durian flesh instead of tempoyak. Anyway it is normal to do so to the Kelantanese. Now the Thai durian is in season and fresh durian is the only option. The durian season is Thailand is quite far ahead of our durian season in Kelantan. I believe lime juice has already been squeezed into the bowl of budu.
Pak Idrus dug into the ikan keli and he seemed to be the only person among the five of us who took it. I do take ikan keli but at that moment I preferred the ikan patin masak asam pedas and let Pak Idrus alone to enjoy the two large fried ikan keli.
Slightly later Chegu Hamid, the restaurant owner came to join our table for small chats. According to Chegu Hamid, even the royalties and their guests come to eat at this place. On such occasions the eatery will be closed to the public and his staff will take a rest after cooking all the food. All the servings will be done by the people from the istana who are familiar with the etiquette and only special crockery owned by the palace will be used. Today we have Pak Idrus and company using the room alas with normal crockery and served by the restaurant's own staff.
After taking them to their hotel we bid them good bye and let them paint the town of Kota Bharu red. Before leaving we invited them to dinner at our home in Pasir Mas.
It is not really easy to locate my home but knowing that Pak Idrus has a Minah Garmin GPS, I sent him my house address with the coordinates for good measure.
The above pic showed Pak Idrus holding his Minah GPS.
I guess he has yet to learn how to key in the location using coordinates instead of an address. Since the Minah GPS came from the United States of America, she has yet to know of such remote places as Jalan Pam Air KADA, Mekasar, Pasir Mas. The Minah GPS must have prompted him to key in Jalan Parit Air KADA, Pasir Mas Kelantan instead and thus led him to the other side of town in Lati instead of Mekasar. Luckily for him there was a platoon of policemen doing some sort of exercise. The sight of an important looking man in a brand new Honda Accord must have moved them to help out Pak Idrus and he was told that Mekasar is on the other side of town on the way to Kota Bharu.
He did the next sensible thing by calling me on the phone and I waited by the main road after giving some obvious landmark for him to locate.
As is anything with high technology, the output depends on the input. GIGO or garbage in and garbage out holds true for such equipments.
Here they are chatting after having dinner of nasi putih with ayam percik, telor goreng dadar with pucuk cekur manis, ikan kering and some beef curry. They all love the ikan tamban kering.
We adjourned to the living room and continued chatting till almost 11.00 PM when our tired body couldn't take it anymore. Hey old man like me sleeps early.
Pak Idrus and Kak Asmah, we were really happy to have you as our guests. Please take this post with a pinch of salt and laugh at those humorous parts as spices of life though it may bite you slightly.
Posted: 28 May 2011 02:37 AM PDT
M
iri – Sebuah tandas awam yang dibina atas tanah kerajaan berharga RM140,000, di Pusat Komersial Saberkas menimbulkan keraguan kerana kos itu mampu untuk mendirikan sebuah banglo.
Pengerusi DAP Senadin, Lim Su Kien berkata, dia terkejut dengan pendedahan sebuah akhbar berbahasa Cina tempatan semalam yang melaporkan tandas yang masih dalam kerja-kerja pembinaan menelan kos sebanyak RM140,000.
"Kos projek itu didedahkan oleh kontraktor tersebut di akhbar tersebut sehingga saya tergerak untuk melihat tandas tersebut. Namun saya dapati, kos itu terlalu tinggi dan tidak berbaloi untuk sebuah tandas," katanya semasa makan tengah hari bersama PAS di sini hari ini.

Su Kien menambah, difahamkan tandas tersebut yang dibina bersebelahan pasar malam Saberkas itu berkonsepkan tandas hijau dan mesra alam.

"Saya berpendapat, kos projek itu kurang daripada RM100 ribu, apatah lagi ia dibina di atas tanah kerajaan."

"Justeru, saya mahu penjelasan dan ketelusan daripada Datuk Bandar Miri, Lawrence Lai dan Majlis Bandaraya Miri mengenai kos sebenar dan siapa kontraktor. Warga Miri berhak untuk tahu kerana mereka adalah pembayar cukai pintu," tegasnya.

Sementara itu, Su Kien dan Ahli Jawatankuasa Kerja PAS Pusat Mohamad Sabu turut meninjau projek pembinaan tandas awam tersebut yang kini masih dalam pembinaan. -sarawakupdate
Hasrat Bob Lokman Bantu PR Ke Putrajaya
Posted: 28 May 2011 12:30 AM PDT
B
ukit Mertajam: Penulis lirik, pencipta lagu dan pelakun Bob Lokman memberitahu, tugas beliau kini adalah membantu Pakatan Rakyat khasnya PAS ke Putrajaya.
"Kini saya sudah sedar daripada lamunan kerana dunia hiburan banyak melalaikan.
"Tugas saya kini berceramah, membantu Pakatan Rakyat agar lebih berketrampilan dalam usaha mengejar impian ke Putrajaya," beritahu Bob Lokman (gambar) ketika berpidato pada majlis anjuran PAS Permatang Pauh di belakang Sekalah Agama Al Masriyah, Bukit Mertajam semalam.
Bob Lokman menyertai PAS tidak lama dahulu dan kini aktif bersama program PAS bagi membantu parti Islam itu agar lebih berketerampilan dalam menyampaikan mesejnya kepada masyarakat.

"Islam yang digerakkan oleh PAS juga tidak mengharamkan lagu bahkan mengalakkan lagu-lagu ketuhanan dengan irama yang berbagai agar anak muda tidak terpesong akidah atau lalai dengan gerak geri penyanyi luar, " jelas beliau.

Beliau berceramah dipentas bersama Ahli Jawatankuasa PAS Pusat, Haji Mohamad Sabu dan Yang DiPertua PAS Permatang Pauh, Haji Omar Hasan.

Dalam pada itu, beliau juga meminta Jabatan Agama Islam memantau lirik-lirik lagu yang dinyanyikan penyanyi agar ia tidak terpesong dari aqidah Islam.

Mereka di saran berperanan lebih aktif menilai dan mengkaji semua senikata lagu supaya tidak timbul masalah pemesongan akidah.

Ia perlu kerana semasa peminat menghayatinya sebagai hiburan ia boleh menggugat akidah, kata bekas penilis lirik, pencipta lagu dan pelakun itu.

Kadang-kadang, kata beliau, pencipta lagu dan lirik, ketika mendapat ilham terus sahaja mencatat tanpa berteraskan syariat yang dibenarkan asalkan penyusunan ayatnya bernas di tambah pula melodinya yang boleh mengkhayalkan pendengar.

"Bukan bermakna tidak boleh mencipta lagu asalkan penciptaanya tidak menyalahi Islam. Saya bercakap bukan untuk orang lain tetapi untuk diri saya sendiri yang pernah melalui era kegemilangan menerusi lagu Taman Rashidah Utama nyanyian Kumpulan Rock Wings dan Isabella nyanyian Search, " jelasnya.

Baginya, sekaranglah masa terbaik untuk dirinya meluangkan masa kepada Islam sebab dulu terlalu sibuk mengejar dunia semata-mata kerana duit.

Keluar dari alam glomour bukan mudah tambahan lagi aktif bersama PAS berceramah sana sini dengan tujuan menjatuhkan Kerajaan Barisan Nasional (BN) yang zalim terhadap rakyat bawahan, kata beliau. -hd


Posted: 27 May 2011 11:32 PM PDT
Exercise of the brain is as important as exercise of the muscles. As we grow older, it's important that we keep mentally alert. The saying; "If you don't use it, you will lose it," also applies to the brain, so.....
Following is a very private way to gauge your loss or non-loss of intelligence. Take the following test and determine if you are losing it or are still "with it."
OK, relax, clear your mind and... begin.
1. What do you put in a toaster?
Answer:
"bread." If you said "toast," then give up now and go do something else. Try not to hurt yourself.
If you said, "Bread," go to Question 2.
2. Say "silk" five times. Now spell "silk." What do cows drink?
Answer:
Cows drink water. If you said "milk," please do not attempt the next question. Your brain is obviously over stressed and may even overheat. It may be that you need to content yourself with reading something more appropriate, such as Children's World."
Just kidding. :-)
If you said "water," proceed to question 3
3. If a red house is made from red bricks, and a blue house is made from blue bricks, and a pink house is made from pink bricks and a black house is made from black bricks, what is a green house made from??
Answer:
Greenhouses are made from glass. If you said, "Green bricks," what the devil are you still doing reading these questions?????
If you said "glass," then go on to Question 4.
4. Twenty years ago, a plane was flying at 20,000 feet over Germany. If
you recall, Germany at the time was politically divided into West
Germany and East Germany.
Anyway, during the flight, TWO of the engines failed. The pilot, realizing that the last remaining engine is also failing, decides on a crash landing procedure.....
Unfortunately the third engine fails before he has time to attempt an emergency landing, and the plane crashes smack in the middle of "no man's land" between East Germany and West Germany.
Where would you bury the survivors?
. . In East Germany or West Germany or in "no man's land"?
Answer:
You don't, of course, bury survivors.
If you said ANYTHING else, you are a confused person and you must NEVER try to rescue anyone from a plane crash.
Your efforts would not be appreciated. :-) Just kidding. :-p
If you said, "You don't bury the survivors," proceed to question 5
5. If the hour hand on a clock moves 1/60 of a degree every minute how many degrees will the hour hand move in one hour?
Answer:
One degree. If you said, "360 degrees" or anything other than "one degree," you are to be congratulated on getting this far, but you are obviously out of your league. Turn in your pencil, and exit the room. ;-p Just kidding again!
Everyone else proceed to the final question.
6. Without using a calculator -- You are driving a
bus from London to Milford Haven in Wales In London, 17 people get on the bus. In Reading, six people get off the bus, and nine people get on. In Swindon, two people get off and four get on. In Cardiff, 11 people get off and 16 people get on. In Swansea, three people get off and five people get on. In Carmathen, six people get off and three get on. You then arrive at Milford Haven.
What was the name of the bus driver?
Answer: Oh, for crying out loud! Don't you remember? It was YOU!!! You were the bus driver!!!
-Author Unknown-
Thanks to TO who sent me this test.
Now pass this along to all your "friends" and ask them how they fared in the test. :-)