---
Posted: 30 May 2011 10:42 AM PDT
Last Sunday i gotten my first Medal for finishing the Ekiden Run 2011 with 4 of my friends. As early as 5am i woke up and got ready for the relay run in Putrajaya in conjunction of the Youth Day.
The run was consider a fun run as each of us only need to run 3km... i was the 2nd runner and the starting point was behind the PICC which straightaway started with uphill... tough tough tough. I could not walk uphill as all the people in the station were cheering the runner. What a tough moment to start. Even though cannot run also need to pretend to run.
After running 1km my leg was so sore as i was in walking mode around 400m then run a bit and walk a bit... I was walking up the slope to cross the bridge... then all of the sudden there was this cameraman and a video man talking video and camera. TZ is smart, so i started to run to pass the camera. Straight after i was away from the camera... i walked again :p i was not able to run... i started back on running about 500m before the next station. So i will look good and of cause officially passed over to my friend in running mode ;-)
Anyway, i managed to finish 3km in about 25 mins... and i gotten my first medal...
Ekiden Run Putrajaya 2011 - TZ first Medal
Let's have the close look...
Anyone interested to participate on year 2012?... Let's make this to be bloggers' Ekiden Run 2012...
Ps: I would like to thanks Calvin for taking the picture of me and Medie007 for getting us together for this run :)
Posted: 30 May 2011 09:49 AM PDT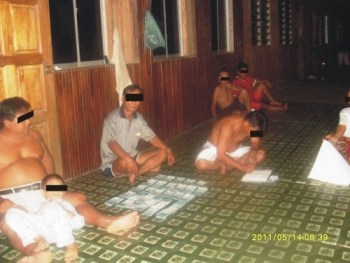 was also a press conference and many chinese press were present. english press were two persons i know – susan loone from malaysiakini and athi shanker from free malaysia today. both of them had their stories on the press conference and the talk by bk ong up on their various sites already.
susan loone in malaysiakini – sarawak CM's office issue cheques to buy votes
athi shankar in free malaysia today – solid proof to declare sarawak polls null and void
best of all, go and read it from the man himself, bk ong, at the sarawak indigenous news blog. his handle there is 'democracy4now'. he posted the press release with photos of the scanned cheques payment.  ong said they will start a campaign to reject votes buying if the authorities does not act in two weeks time. (read about it at last paragraph of his post).
Posted: 30 May 2011 09:35 AM PDT
D
ulu riuh pasal telur tiruan, daging tiruan. Sekarang ni timbul pulak pasal bayi tiruan. Hebat nya manusia zaman sekarang.
Seorang bekas pereka grafik yang sekarang menjadi pereka anak patung di England, Nikki Hunn, mencipta anak patung yang amat mirip sengan bayi sebenar. Anak patung bayi itu dibuat untuk menghibur hati para ibu yang kehilangan bayi.
Anak patung yang dinamakan "reborn babies" ini dibuat semirip mungkin dengan bayi yang sebenar. Kelembutan plastiknya hampir tidak ada bezanya dengan kulit bayi. Begitu juga dengan warna kulit dan matanya. Jarinya juga dilengkapi kuku dan kepalanya memiliki rambut tipis seperti bayi. Yang paling unik, anak patung ini boleh mengeluarkan air liur.


Anak patung ini itu tidak dibuat dengan jumlah yang banyak. Pembeli harus memesannya terlebih dulu dan boleh membawa foto bayi yang mereka inginkan. Kerena itu harganya cukup mahal, iaitu 300 dollar AS atau lebih RM 800.

Selain para pengumpul anak patung, pembelinya ialah para ibu yang kehilangan bayinya meninggal. Seperti Eve Hasty, wanita Amerika berusia 57 tahun, yang puterinya meninggal kerana leukemia pada usia tujuh tahun.

Hasty menamakan anak patungnya "Abby" dan meletaknya di dalam buaian seperti bayinya yang sebenar. "Abby mengingatkan saya pada anak saya ketika masih bayi," katanya.

Bagi Hasty, Abby bukan sekadar anak patung. "Saya tahu dia tidak akan sakit dan tidak akan mati. Saya tidak akan merasa tertekan lagi," kata ibu kepada seorang anak lelaki yang memberinya cucu perempuan berusia lapan tahun.


Ada juga wanita yang memesan anak patung itu kerana ingin memiliki anak tetapi tidak mempunyai waktu untuk menjaganya. Alasan mereka, anak patung ini tidak bertambah besar sehingga tidak perlu sering membeli baju.

Anak patung ini amat serupa dengan bayi sebenar, sehingga ramai orang menyangkanya ialah bayi sebenar. Dalam beberapa kejadian di Amerika Syarikat, polis harus memecahkan cermin tingkap kaca kenderaan kerana menyangkakan ada bayi terperangkap atau tertinggal di dalam kereta.


Kredit : DailyMail/indah.com

Posted: 30 May 2011 09:00 AM PDT
BBC Online 25 May 2011 Last updated at 21:21 GMT Autistic brains' 'genes differ' Researchers have shown differences in autistic brains  The brains of people with autism are chemically different from those without autism, according to researchers.
A study, published in the journal Nature, showed the unique characters of the frontal and temporal
Ten Commandments For Those Over Fifty Years Old
Posted: 30 May 2011 08:22 AM PDT
For those that are already 50, start practicing.
For those almost 50, get ready.
For those where 50 is a long way off, help your parents do it.
1. Focus on enjoying people, not on indulging in or accumulating material things.
2. Plan to spend whatever you have saved.
You deserve to enjoy it and the few healthy years you have left..
Travel if you can afford it.
Don't leave anything for your children or loved ones to quarrel about.
By leaving anything, you may even cause more trouble when you are gone.
3. Live in the here and now, not in the yesterdays and tomorrows.
It is only today that you can handle.
Yesterday is gone, tomorrow may not even happen.
4. Enjoy your grandchildren (if blessed with any) but don't be their full time baby sitter. You have no moral obligation to take care of them.
Don't have any guilt about refusing to baby sit anyone's kids, including your own grandkids.
Your parental obligation is to your children.
After you have raised them into responsible adults, your duties of child-rearing babysitting are finished.
Let your children raise their own off-springs.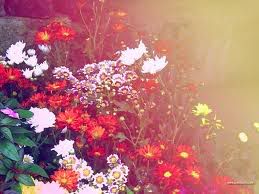 5. Accept physical weakness, sickness and other physical pains.
It is a part of the aging process.
Enjoy whatever your health can allow.
6. Enjoy what you are and what you have right now.
Stop working hard for what you do not have.
If you don't have them, it's probably too late.
7. Enjoy your life with your spouse, children, grandchildren and friends.
People, who truly love you, love you for yourself, not for what you have.
Anyone who loves you for what you have will just give you misery.
8. Forgive and accept forgiveness.
Forgive yourself and others.
Enjoy peace of mind and peace of soul.
9. Befriend death.
It's a natural part of the life cycle.
Don't be afraid of it.
10. Be at peace, after you leave this life.
-Author Unknown-
Thanks to T.O. for sending me this post.
Have a pleasant evening!
Ekoran Kenaikan Tarif Elektrik 7%, Harga Makanan Akan Turut Naik
Posted: 30 May 2011 08:19 AM PDT
E
konomis jangka harga makanan turut naik
Harga makanan dijangka meningkat seiring pengumuman kerajaan menaikkan tarif elektrik, kata ketua ekonomis Ratings Agency Malaysia Yeah Kim Leng.
Katanya, ini ekoran industri pengeluaran makanan menggunakan sebahagian besar tenaga elektrik.
"Sebanyak 75 peratus isi rumah terlepas daripada kesan langsung kenaikan tarif elektrik, tetapi mereka akan menghadapi bebannya apabila pengeluar memindakah kos yang lebih tinggi kepada pengguna," katanya ketika dihubungi Malaysiakini.

Hasil daripada tekanan inflasi, Yeah berkata, kerajaan sebaiknya mengatur pemotongan subsidi untuk barangan yang berbeza-beza, sebagai contoh petrol.

"Sekiranya kerajaan memotong subsidi petrol sekarang, ia akan menyebabkan gegaran berganda kepada pengeluar yang akhirnya memindahkan tekanan itu kepada harga barangan pengguna," katanya.

Sebelum ini, Menteri Tenaga, Teknologi Hijau dan Air Datuk Peter Chin Fah Kui bagi pengguna antara 301kW hingga 1000kW unit, tarifnya dinaikkan daripada 0.1 hingga 10 peratus, atau RM0.07 kepada RM30.30 bermula 1 Jun.

Yeah berkata, pengumuman hari ini akan memberikan tekanan kepada kumpulan berpendapatan rendah walaupun jumlahnya mungkin kecil.

"Ia mungkin tidak signifikan namum ia menjadi perbelanjaan tambahan untuk golongan miskin dan perlu ditelan," katanya. -mk



Elektrik naik 7%, gas asli akan diapungkan
Mei 30, 11 5:20pm
Kongsi 3565
Kerajaan persekutuan menaikkan tarif elektrik dengan purata 7.12 peratus bermula 1 Jun ini sebagai sebahagian daripada pengurangan subsidi.

NONESementara gas asli pula dinaikkan RM3 setiap mmBtu setiap enam bulan sehingga mencecah harga pasaran pada 2016, apabila harganya diapung sepenuhnya.

Menteri Tenaga, Teknologi Hijau dan Air Datuk Peter Chin Fah Kui berkata, seramai 44.4 juta atau 75 peratus dariapada keseluruhan 5.94 juta isi rumah tidak akan terjejas dengan tarif baru ini.

Bagi yang menggunakan 301kW hingga 1000kW, tarif dinaikkan daripada 0.1 peratus hingga 10 peratus, atau RM0.07 kepada RM30.30.

Pelepasan bil elektrik untuk pengguna yang menggunakan kurang daripada RM20 sebulan akan tamat pada Disember 2011.

Sementara itu, Bernama melaporkan, dalam pengumuman bersama Peter dan Menteri di Jabatan Perdana Menteri Tan Sri Nor Mohamed Yakcop, mereka berkata kenaikan itu disebabkan oleh peningkatan harga gas asli untuk sektor tenaga.

Sebelum ini, agensi berita nasional itu melaporkan, Urus niaga saham Tenaga Nasional Bhd (TNB) digantung berkuat kuasa pukul 2.30 petang sehingga 5 petang ini.

Dalam makluman kepada Bursa Malaysia, syarikat itu berkata penggantungan itu berhubung dengan satu pengumuman penting. -mk
Wanita Bawa Kemaluan Lelaki Yang Cuba Merogolnya Ke Balai Polis
Posted: 30 May 2011 07:30 AM PDT
D
haka: Seorang wanita berusia 40 tahun memotong kemaluan seorang lelaki yang didakwa cuba merogolnya dan membawanya ke balai polis sebagai bukti, kata polis di sini, hari ini.
Gambar fail.
Ketua Polis daerah itu, Abul Khaer berkata, wanita itu yang sudah berkahwin, diserang suspek ketika sedang tidur di rumahnya di daerah Jhalakathi, kira-kira 200 kilometer selatan Dhaka malam Sabtu lalu.
"Ketika suspek cuba merogol mangsa, wanita itu memotong kemaluannya dengan sebilah pisau. Dia kemudiannya membungkus kemaluan itu dalam beg dan membawanya ke balai polis Jhalakathi sebagai bukti jenayah," katanya.

Kemaluan itu disimpan di balai polis dan suspek sedang menjalani rawatan di hospital. - AFP





Bangladesh woman takes 'attacker's' penis to police



DHAKA, May 30, 2011 (AFP) -A 40-year-old Bangladeshi woman cut off a man's penis during an alleged attempted rape and took it to a police station as evidence, police in a remote part of Bangladesh said Monday.

The woman, a married mother of three, was attacked while she was sleeping in her shanty in Jhalakathi district, some 200 kilometres (120 miles) south of Dhaka, on Saturday night, officers said.

"As he tried to rape her, the lady cut his penis off with a knife. She then wrapped up the penis in a piece of polythene and brought it to the Jhalakathi police station as evidence of the crime," police chief Abul Khaer told AFP.

The woman has filed a case accusing the man -- who is also 40 and a married father of five -- of attempted rape, saying that he had been harassing her for six months.

The severed penis has been kept at the police station and the rape suspect was undergoing treatment in hospital.

"We shall arrest him once his condition gets better," Khaer added.
[Video] Semakin Cepat Pilihanraya Semakin Dekat PR Ke Putrajaya
Posted: 30 May 2011 05:32 AM PDT
R
amalan tarikh pilihan raya yang bertiup semakin kencang telah lama dihidu oleh Pakatan Rakyat sekaligus memberi kelebihan kepada gagasan itu membuat persiapan rapi menjelang tarikh keramat itu.
Ahli Jawatankuasa PAS Pusat, Mohamad Sabu berkata,
semakin dekat tarikh pilihan raya bermakna semakin dekat perubahan menghampiri Putrajaya, sekaligus menandakan sedikit sahaja lagi benteng Umno-Barisan Nasional bakal dirempuh
.
"Sesetengah pihak berpandangan pilihan raya mungkin sekitar bulan 7, ada yang meramalkan bulan 11 ada juga yang mengatakan awal tahun depan, himpunan kita pada malam ini kita nampak, masyarakat hari ini mahu pilihan raya dekat kerana semakin dekat dengan pilihan raya, semakin dekat kita dengan Putrajaya," kata Mohamad kepada hadirin yang membanjiri Tapak Kompleks PAS, Kerdau, malam semalam.

Jelas Mohamad,

kehadiran hampir 10,000 Warga Felda dan penduduk Pahang pada himpunan kebangkitan warga Felda Pahang ini adalah gambaran awal bahawa Putrajaya bukan lagi kubu kuat Umno-Barisan Nasional.



Kebanjiran rakyat ini juga katanya membuktikan bahawa rakyat sudah jelak dengan pembohongan dan propaganda mainan pemerintah terutamanya yang berkaitan dengan kemajuan ekonomi dan pembangunan.

Namun ujar Mohamad atau lebih dikenali dengan panggilan Mat Sabu, isu pembangunan ini tidak lagi relevan pada hari ini.

"Selepas pilihan raya 2008, isu ekonomi dan isu pembangunan tidak dapat digunakan lagi. Kalau dulu mereka (Umno-BN) mengatakan kalau BN kalah tiada pembangunan, BN kalah pelabur asing tidak datang, dan rakyat banyak yang akan hilang pekerjaan.

"Mereka-Umno-BN cuba sinonimkan pembangunan dengan Umno dan BN," kata Mat Sabu lagi.

Ironinya,

fakta daripada Badan Antarabangsa dan Industri (MITI) pada tahun 2008 dan ke atas membuktikan, negeri tertinggi menjadi tumpuan pelabur asing adalah Pulau Pinang diikuti Selangor dan Kedah yang tidak ditadbir pemerintah

.

Mengulas senario ini, Mat Sabu berkata rekod tersebut jelas memberihu rakyat bahawa tanggapan Umno-BN selama ini meleset sama sekali.

Sementara itu, Pesuruhjaya PAS Pahang, Tuan Ibrahim Tuan Man berkata Umno sengaja mencipta isu luar jangka bagi mengaburi mata rakyat selain membekalkan pelbagai program berunsur hiburan untuk melalaikan rakyat dari isu semasa yang semakin mencengkam kehidupan rakyat marhaen.

"Mereka cuba mengalihkan perhatian kita semua kepada isu-isu yang sengaja mereka wujudkan daripada isu sebenar yang dihadapi oleh rakyat,"ujarnya.

Baliau berkata demikian mengulas usaha terdesak Umno-BN yang mengunakan fitnah video lucah untuk menyerang pemikiran golongan dewasa manakala penganjuran Hari Belia Negara pula untuk menawan golongan muda.

Melihat kepada dasar Pakatan Rakyat menerusi Buku Jingga yang mula diterima rakyat, Umno-BN terus-terusan mengkritik dari pelbagai sudut namun pada masa sama menyadur idea itu untuk diadaptasi dalam kepimpinan mereka.

"Yang hairanya, setiap kali kita lancarkan sesuatu, mereka kritik, mereka komen tetapi akhirnya mereka tiru, kita lihat bagaimana mereka menggunakan media menyerang cadangan kita dalam Buku Jingga dengan menggambarkan sekiranya Buku Jingga diteruskan negara bakal bankrup, tetapi kini satu demi satu mereka tiru,"kata Tuan Ibrahim.

Pada majlis yang sama, PAS turut menyiarkan montaj cadangan penubuhan sebuah universiti Felda yang dinamakan Universiti Teknologi Felda Tun Abdul Razak.

Universiti itu dicadang dibina di atas tapak seluas 400 hektar di Jengka, Pahang, memandangkan Pahang adalah negeri yang paling banyak tanah rancangan Felda.

Ia akan berperanan sebagai institusi pendidikan khusus kepada anak-anak peneroka Felda seperti Universiti Tenaga Nasional yang memberikan keutamaan kepada anak-anak kakitangan Tenaga Nasional Berhad.

Ia turut menyaksikan penyerahan borang keahlian 160 orang ahli baru Persatuan Anak Peneroka Felda Kebangsaan (Anak) kepada Pengerusi Anak, Mazlan Aliman di hadapan Ketua Umum PKR, Datuk Seri Anwar Ibrahim. -tvsnews


There is No Palestine by Alan Caruba
Posted: 30 May 2011 03:54 AM PDT
Despite a very forthright speech to the American Israel Public Affairs Committee on Sunday in which the President stated his "unshakeable" support for Israel and cited evidence of it, the greatest obstacle he must overcome with American Jews in particular and the public in general is a growing distrust of anything he says.
When it comes to the Middle East, Palestine, and the long history of Israel as a nation, past and present, President Obama doesn't seem to "get it." Simply stated, there is no Palestine. In an effort to obliterate the nation of Israel, the Roman emperor Hadrian ordered that its name be changed to Palestine, a Greek word for Philistine, but other than this there never was a Palestine nation, nor is there one now.
To be a nation, it has to have been founded and it has to have specific borders. It has to have a capitol, major cities, an economy and currency of its own, and a stable government. It has to be recognized as a nation by other nations. None of these factors exists for the so-called West Bank and Gaza.
If the so-called Palestinians deserve their own state, why not the Kurds of Iraq and Turkey, and many other groups that could be deemed equally deserving? What is referred to as Palestine is the wholly-owned creation of the United Nations through its UN Relief Works Agency, a strange invention that has existed solely to maintain the Arabs in the two areas mentioned as permanent refugees for generations. Sustained by millions in "relief" after the areas in question were lost in wars perpetrated against and lost to Israel in 1948 and 1967
There is never any mention of the hundreds of thousands of Jews who, over the course of the wars against Israel, became real refugees, forced to flee to Israel from Arab nations. In 1948, 140,000 fled Algeria, 75,000 fled Egypt, 135,000 fled Iraq, and 265,000 fled Morocco, along with others from Lebanon, Libya, Syria, Tunisia, and Yemen. They were absorbed by Israel.
The West Bank and Gaza, historically part of Israel, are myths created to regain territory lost in the wars waged against Israel by Jordan and Egypt. In the 1967 war, Jordanians were driven out of Judea/Samaria and out of Jerusalem. The Gaza Strip had been occupied by Egypt. The Golan Heights had originally been ceded to Syria by a British-French agreement and likewise was lost to Syria in war.
The suggestion that Israel "return" to its 1967 borders is ludicrous. Obama might just as well suggest that Texas, the Southwest and California be returned to Mexico. All were prizes of war. All constituted parts of the North American continent settled by British and European immigrants to the New World.
By contrast, Israel became a nation in 1321 BCE, 2,000 years before the rise of Islam. Arabs only began to refer to themselves as Palestinians in 1967, two decades after the establishment of the State of Israel. The only period in which there was Arab control followed the conquest in 635 BCE and it lasted only 22 years. For 3,300 years, Jerusalem had been the Jewish capital. It is mentioned more than 700 times in the Torah, the Jewish Holy Scriptures and not even once in the Koran.
Until recently, the Palestinian Liberation Authority and Hamas were in a state of war with one another, the PLO was the creation of Yassir Arafat and Hamas is the wholly owned creation of Iran, as is Hezbollah. They exist for no other purpose than the annihilation of Israel.
Neither "Palestinian" group has ever accepted any effort to establish a separate state for self-rule, asserting instead that Israel must be destroyed. What has Israel done? It withdrew from its occupation of southern parts of Lebanon, only to be attacked again from there in 2006. It forced Israelis to abandon their homes and businesses in Gaza, ceding the land in an effort to encourage negotiations toward a two-state solution.
There is no Palestine and there never was. The name was imposed by a Roman emperor in retribution for the resistance of Jews against Rome's control of their land. The name was adopted by Yassir Arafat as the self-proclaimed leader of the Arabs left behind by the wars and living, as is commonly asserted, in "occupied territories."
Not once has any representative of the so-called Palestinians ever accepted a negotiated path to separate statehood. Instead, the "Palestinians" have sent suicide bombers and rockets into Israel and storm its borders to celebrate the "Nakba", an Arab word for catastrophe, commemorating the wars waged against and lost to Israel.
The "Palestinians" and Arabs do not want peace. Whatever peace exists between their nations is tenuous at best and the citizens of many of those nations have been in full revolt against the dictators that ran them from Tunisia to Libya to Egypt to Syria to Yemen. The only thing that "unites" them is their irrational hatred of Israel, a hatred shared by many European Union nations and, of course, the United Nations.
In just over 600 days President Obama's regime will end. He will no doubt link arms with former President Jimmy Carter to become another huge embarrassment to the United States of America. Right Side News
Was Obama's Speech Addressed to the U.S. or to the Muslim World?
Posted: 30 May 2011 03:48 AM PDT
You cannot blame a politician for liking rhetoric, and President Obama's speech on the Middle East is full of it. His favorite word "change" occurs often, and there are idealistic expressions like "a season of hope." But what was wrapped up in the sugar coating, and will it be acceptable to the American people and those who value freedom in the world at large? A few observations on those questions:
Throughout the speech, I had a recurrent sense that he was not addressing the U.S. and its people but Muslim opinion in the Middle East and beyond. Some scholars have written about the dhimmi mentality, i.e., a subservient attitude developed towards Muslim rulers by Christian, Jewish, and other communities that were allowed to survive, but under heavy restrictions, in the Muslim world. It has sometimes been held that the West's response to events in the Muslim world betrays a similar mentality, brought about by fear. Was the president's speech an example of this?
The president seemed understandably but unduly optimistic about the aftermath of Osama bin Laden's death. It will undoubtedly affect some of al-Qaeda's operations, but extremist Islamism is now so decentralized that it will have little effect, for instance, on the Taliban in Pakistan or Afghanistan, or al-Shabab in Somalia, or even on AQ in the Arabian Peninsula. It would be a great mistake to see bin Laden's death as the end of radical Islam. It may in fact lead to his becoming an icon or a martyr in exactly the way that the president does not wish.
Has the "Arab Spring" been as non-violent as the president claims? Certainly there are many in the Middle East who want it to be and to remain non-violent. But the Copts whose churches have been burned, whose young people have been killed, and whose women have been abducted will hardly see it that way. The emergence of a Salafism in Egypt, Gaza, and Jordan as a result of the revolutions may turn out to be much more difficult to deal with than even the Wahhabism of AQ. Obama should not be misled into thinking that this is some kind of Gandhian or Martin Luther King–like movement. We should never forget the lessons from Iran in 1979, where many secular, moderate, and non-violent elements joined with Islamists in the struggle to oust the Shah. Once he was toppled, however, the Islamists got rid of their erstwhile allies one by one. Egypt, of course, is not Iran, and we pray that what happened there will not also happen in Egypt, but we need awareness of the parallels.
Obama referred several times to the desire for democracy among the demonstrators, but is this enough? Democracy can lead to a tyranny of the majority, and those who acquire power through the ballot box are not always prepared to give it up in the same way. Unless there is a strong charter of liberty that safeguards the rights of women and non-Muslim communities, democracy on its own may prove chimerical. There needs also to be a commitment to one law for all and to equality under the law. The retention in Egypt of sharia as the sole basis for law cannot be a good omen for the future of such equality. These difficult questions cannot be bypassed by soft-focused references to democracy. Obama mentioned a "fierce contest for power" but did not say that some of those engaged in that contest are ideologically committed not to relinquish such power once they have acquired it.
The president spoke of freedom of religion as one of the universal rights that the U.S. is committed to upholding, but he did not spell out what this means. Instead, worryingly, he echoed the State Department's recent interpretation of this as meaning only freedom of worship. According to the U.N. Declaration on Human Rights, such freedom also means freedom of expression, freedom of belief, the right to change one's belief, and the right to manifest it publicly. We need a strong affirmation of this interpretation from the United States.
President Obama talked of Iraq's peaceful "multi-ethnic and multi-sectarian" democracy — talk that, having been there recently, I cannot endorse Iraq remains one of the most violent places on earth. Christians and other minorities, like the Mandaeans and the Yazidis, who do not have private militias and walled districts, are especially exposed to Islamist violence. Much remains to be done to secure peace and security in Iraq.
I welcome the president's claim that America's current policy in the region is not to support despotic regimes that deny people their fundamental freedoms, but the rhetoric sounded a little hollow in the absence of any reference in the speech to Saudi Arabia, a country which continues to deny its citizens religious freedom and freedom of movement, and to deny equality of opportunity to women. Apart from Bahrain, there was no reference to any of the Gulf States either.
It was good that the president, in his discussion of Israel–Palestine, referred to the unacceptability of the Hamas-Fatah rapprochement, so long as Hamas continues to deny Israel its right to exist, but there was no acknowledgment of the emergence in Gaza of even more dangerous radical groups, which raises serious questions about the security of Israel and its people. And while Jerusalem was mentioned, no proposals were presented about its future. There can be no settlement that harks back to the pre-1967 situation. Israel's historic interests, as well as the Palestinians', have to be recognized, and it may be that some careful "shared sovereignty" solution, along with special arrangements for the holy places, on the basis of the status quo, will be found to be the most realistic option.
It is understood that the president's remarks may have been made to head off a symbolic recognition of pre-1967-borders Palestine at the U.N. General Assembly and to restart negotiations between the parties. This is indeed commendable, but not at the expense of securing an agreement that is just and workable for both Israel and the Palestinian people. It would be tragic if the emergence of a Palestinian state consigned the Palestinians to Salafi-Wahabi servitude rather than leading to a true freedom for Christians as well as Muslims, women as well as men.
Finally, from a Judeo-Christian point of view, I would have welcomed an acknowledgment from the president of the Biblical basis of the idea, expressed in the U.S. Declaration of Independence, that women and men are endowed with certain inalienable rights by their Creator. This is the true basis for any struggle to have human equality affirmed and respected. National Review
— Michael Nazir-Ali, a bishop in the Church of England, is director of the Oxford Centre for Training, Research, Advocacy, and Dialogue.
Ulat Bulu Gergasi Serang Kampung
Posted: 30 May 2011 04:21 AM PDT
J
akarta: Penduduk kampung di rantau antara Yogyakarta dan Jawa Timur dilaporkan diserang ulat bulu bersaiz luar biasa.
Seorang penduduk di perkampungan Sambirejo, daerah Gunung Kidul, Surono, memberitahu Jakarta Globe ulat bulu yang luar biasa besarnya itu dipenuhi bulu panjang yang menyebabkan ia kelihatan
sebesar penumbuk kanak-kanak
, mula muncul 10 hari lalu.
"Penduduk kampung takut kerana ulat bulu ini kelihatan amat luar biasa.

"Ia lebih besar berbanding ulat bulu biasa, namun bulunya amat tebal menjadikannya kelihatan bersaiz amat besar,

" katanya.

Surono berkata, ulat bulu itu pada mulanya hanya

menyerang ladang berdekatan, namun sejak beberapa hari lalu ia memusnahkan pokok dan menyerang rumah penduduk kampung

.

Pegawai kawalan serangga perosak, berkata beliau mencadangkan racun digunakan untuk membunuh ulat bulu terbabit, namun penduduk kampung menolak kerana bimbang merosakkan tanaman mereka.



"Ulat bulu ini juga tidak mati dengan mudah selepas disembur,"

katanya.

Surono berkata, penduduk kampung sebaliknya membunuh ulat bulu itu menggunakan tangan, menggegarkan dahan pokok yang terjejas dan membakarnya.

"Ia hampir terkawal sekarang," katanya.

Laman web rasmi pentadbiran daerah berkata wabak sama sebelum ini menyerang sebuah perkampungan di Ngeposari, tenggara Yogyakarta.

Seorang pegawai dari Agensi Perhutanan dan Pertanian Wilayah, Sugeng Widodo, berkata beliau mengumpul spesimen untuk menjalankan penyelidikan makmal namun masih belum mendapatkan sebarang maklumat berhubung makhluk luar biasa itu.

Sejak Mac lalu, berjuta ulat berbulu tebal menyerang lima daerah kecil di Probolinggo di pantai utara Jawa Timur, menyerang tanaman dan rumah.

Selain merosakkan rumah, ulat bulu terbabit turut memusnahkan lebih 8,800 pokok mangga, yang juga produk pertanian utama daerah itu. – Agensi
Space between houses prevents fire from spreading
Posted: 30 May 2011 03:16 AM PDT
Story and photo by Star Metro YIP YOKE TENGteng@thestar.com.myTHE fire that reduced a house in Seri Setia (Sungai Way) New Village to ashes on Sunday evening could have been worse if not for the buffer between the houses.The buffer cushioned the impact of the fire and prevented it from spreading to other houses.The fire that broke out at about 5pm left about 20 people homeless.Several Indonesians
Court Reprieve For "Killer Canines"
Posted: 30 May 2011 03:02 AM PDT
PETPOSITIVE NEWSFLASH!
The Star Online has just reported that the pit bull type four dogs had just got the miracle that they and animal lovers were hoping for - even if it only means temporarily. 
Kudos to lawyer Jerald Gomez for making this happen. This latest development is surely a landmark move for animal rights in the country. If Gomez manages to save all four canines, he will be
The Origins of Famous Brand Names
Posted: 30 May 2011 02:44 AM PDT
Have you ever wondered how famous IT companies got their names? This post may give you a rough idea of the origins for a few famous brand names.
Yahoo!
The word was invented by Jonathan Swift and used in his book Gulliver's Travels.
It represents a person who is repulsive in appearance and action and is barely human.
Yahoo! founders Jerry Yang and David Filo selected the name because they considered themselves yahoos.
Microsoft
It was coined by Bill Gates to represent the company that was devoted to MICROcomputer SOFTware.
Originally christened Micro-Soft, the '-' was removed later on.
Xerox

The Greek root "xer" means dry.
The inventor, Chestor Carlson, named his product Xerox as it was dry copying,
markedly different from the then prevailing wet copying.
Sun Microsystems
Founded by four Stanford University buddies, Sun is the acronym for Stanford University Network.
SAP
"Systems, Applications, Products in Data Processing",
formed by four ex-IBM employees who used to work in the 'Systems/Applicatio ns/Projects' group of IBM.
Red Hat
Company founder Marc Ewing was given the Cornell lacrosse team cap (with red and white stripes) while at college by his grandfather.
He lost it and had to search for it desperately.
The manual of the beta version of Red Hat Linux had an appeal to readers to return his Red Hat if found by anyone!
Oracle
Larry Ellison and Bob Oats were working on a consulting project for the Central Intelligence Agency (CIA).
The code name for the project was called Oracle (the CIA saw this as the system to give answers to all questions or something such).
Motorola
Founder Paul Galvin came up with this name when his company started manufacturing radios for cars.
The popular radio company at the time was called Victrola.
Lotus
Mitch Kapor got the name for his company from the lotus position or 'padmasana.'
Kapor used to be a teacher of Transcendental Meditation of Maharishi Mahesh Yogi.
Intel
Bob Noyce and Gordon Moore wanted to name their new company ' Moore Noyce'
but that was already trademarked by a hotel chain, so they had to settle for an acronym of INTegrated ELectronics.
Hewlett-Packard
Bill Hewlett and Dave Packard tossed a coin to decide whether the company they founded would be called Hewlett-Packard or Packard-Hewlett.
Hotmail
Founder Jack Smith got the idea of accessing email via the web from a computer anywhere in the world.
When Sabeer Bhatia came up with the business plan for the mail service,
he tried all kinds of names ending in 'mail' and finally settled for Hotmail
as it included the letters "html" - the programming language used to write web pages.
It was initially referred to as HoTMaiL with selective upper casings.
Google
The name started as a jockey boast about the amount of information the search-engine would be able to search.
It was originally named 'Googol', a word for the number represented by 1 followed by 100 zeros.
After founders - Stanford graduate students Sergey Brin and Larry Page presented their project to an angel investor, they received a cheque made out to 'Google'.
Cisco
The name is not an acronym but an abbreviation of San Francisco.
The company's logo reflects its San Francisco name heritage. It represents a stylized Golden Gate Bridge.
Apple Computers
Favourite fruit of founder Steve Jobs.
He was three months late in filing a name for the business, and he threatened to call his company Apple Computers if the other colleagues didn't suggest a better name by 5 o'clock.
Apache
It got its name because its founders got started by applying patches to code written for NCSA's httpd daemon.
The result was 'A PAtCHy' server - thus, the name Apache.
Adobe
The name came from the river Adobe Creek that ran behind the house of founder John Warnock.
Sony
From the Latin word 'sonus' meaning sound, and 'sonny' a slang used by Americans to refer to a bright youngster.
-Author Unknown-
Thanks to T.O. who sent me this post. Have a lovely evening, everyone!
Posted: 30 May 2011 02:25 AM PDT
K
uala Krai - Perasaan syak seorang ibu apabila anaknya menga­du sakit ketika membuang air besar terbukti apabila anaknya yang belajar di sebuah maahad tahfiz al-Quran dekat sini, mendakwa dia diliwat oleh seorang pelajar senior di asrama maahad tersebut 10 Mei lalu.
Ibu pelajar yang berusia 13 tahun itu, yang mahu dikenali hanya sebagai Yah, berkata, dia mula curiga apabila anaknya itu bertindak lari dari pengajian asrama pada tengah hari Ahad lalu dan mengadu sakit di punggung setiap kali membuang air besar.
Menurut Yah, 48 tahun, setelah didesak oleh keluarga beberapa kali, anak kelapan daripada sembilan beradik itu akhirnya menceritakan bahawa dia diliwat oleh seorang pelajar berusia 15 tahun ketika tidur di bilik asrama kira-kira jam 12 tengah malam, 10 Mei lalu.

"Pada malam kejadian, anak saya sedang tidur apabila dia ditindih dan mulutnya ditutup. Dia mengenali pelajar yang terlibat itu.

"Selepas kejadian, pelajar terbabit mengugut akan memukul anak saya jika dia cuba memberitahu perkara itu kepada ustaz atau sesiapa. Sekarang anak saya berada dalam keadaan trauma,. Dia juga tidak ceria dan tidak mahu kembali belajar di maahad itu," katanya.

Sementara itu, Ketua Polis Daerah Kuala Krai, Superintendan Abd Rahman Ja'apar mengesahkan menerima laporan.

Katanya kes tersebut disiasat mengikut Seksyen 377C Kanun Keseksaan. -SH


Lelaki Malaysia Ke Sambas Untuk Nikah Lagi
Posted: 30 May 2011 01:04 AM PDT
K
uching: Serendah RM18 ($7.36).
Dengan hantaran itu, lelaki dari Malaysia boleh berkahwin dengan gadis negara jiran yang tinggal di kawasan Sambas, Kalimantan Barat, melalui kegiatan dikenali sebagai 'nikah siri'.
Kegiatan ini kebanyakannya dicari oleh lelaki yang mahu berkahwin dua, tiga atau empat, dengan menggunakan orang tengah bagi melicinkan kemasukan mereka bagi urusan pernikahan di kampung terpencil itu.
Tinjauan mendapati daerah Paloh, yang terletak sekitar 80 kilometer dari Sambas, menjadi tumpuan lelaki Sarawak mencari isteri baru kerana kedudukannya berhampiran sempadan.

Mereka hanya perlu membayar sekitar RM1,000 bagi orang tengah menguruskan persiapan, termasuk mencari gadis Sambas, yang sanggup menjadi isteri dengan hantaran serendah 50,000 Rupiah ($7.36).

Dianggarkan lebih 10 rumah di Kampung Sekura, Paloh, terletak paling hampir dengan sempadan Semantan (Malaysia) dan Paloh (Indonesia), dibina suami dari Malaysia, yang hanya pulang menemui isteri dan anak di seberang pada cuti hujung minggu.

Kegiatan yang dikenali penduduk jiran sebagai 'nikah siri' atau 'nikah buah tangan' ini popular di kalangan keluarga gadis yang tidak segan silu membenarkan anak mereka berkahwin walaupun sebagai isteri kedua, ketiga atau keempat.

Ketua Kantor Urusan Agama Sambas, Encik Karlan Hanafi, berkata 'nikah siri' bermula dikesan berlaku di kalangan masyarakat Islam di situ sejak 1990-an selepas Bahagian Urusan Agama Indonesia memperketatkan urusan perkahwinan.

Beliau berkata pihaknya percaya wujud sindiket menawarkan lelaki Malaysia berkahwin dengan gadis Indonesia tanpa perlu melalui proses ketat antara pihak berkuasa agama kedua-dua negara.

'Nikah siri ini mudah kerana upacara akad nikah boleh diadakan di mana saja. Malah, boleh di kampung berdekatan sempadan Indonesia-Malaysia tanpa pengetahuan kami.

'Cuma perlu persetujuan keluarga dengan dinikahkan ketua atau imam kampung, selain bapa gadis juga boleh melakukannya tanpa melalui pejabat urusan agama,' katanya.

Sementara itu, seorang bekas kakitangan awam di Kuching, yang mahu dikenali sebagai Abang Bakar, 59 tahun, berkata beliau mempunyai isteri kedua di Paloh dan isteri ketiga di Kartiasa, selain isteri pertama di Kuching.

Menurut beliau, taraf kehidupan rendah, selain kecantikan gadis desa menarik perhatian ramai lelaki Malaysia berkahwin secara diam-diam.

'Wanita Indonesia ini berasal dari kampung. Layanan yang diberikan mereka memang baik. Malah, kehidupan desa menyebabkan mereka berdikari, taat kepada suami serta boleh dipercayai.

'Setiap bulan, saya memperuntukkan antara RM1,200 hingga RM1,500 untuk dihantar kepada keluarga di sana dan ia lebih daripada mencukupi kerana taraf kehidupan di Sambas sangat rendah,' jelasnya.

Namun, bagi Cik Nursheila Bujang, 48 tahun, pengalaman bernikah siri dengan suami berasal dari Serian, Kuching, hanya membawa penderitaan.

Beliau diceraikan suaminya apabila tidak mengizinkannya berkahwin buat kali ketiga bersama seorang lagi wanita Indonesia.

'Ketika berkahwin, saya tidak mengetahui akan menjadi isteri kedua,' katanya. -- BM.

Lynas: Penduduk Kuantan Bawa Sepanduk: Najib, Kotakan Janji Rakyat Didahulukan!
Posted: 29 May 2011 11:48 PM PDT
Lynas: Penduduk cuba serbu panel semakan
Ratusan penduduk Kuantan yang marahkan projek nadir Bumi Lynas sejak awal pagi berhimpun di hotel dekat Pantai Telok Cempedak -- tempat panel semakannya menetap -- bagi menyatakan perasaan tidak puas hati mereka.
Kumpulan itu, kebanyakannya pesara, golongan ibu dan anak-anak, dipimpin oleh NGO Save Malaysia cuba menyerbu ke arah sembilan pakar tenaga atom Persatuan Bangsa-bangsa Bersatu (PBB) yang dipercayai akan bersarapan dekat kafeteria berdekatan.

Kumpulan itu mula berkumpul sekitar 7.30 pagi dan berarak menuju hotel itu pada jam 8 pagi.

Sambil melaungkan "Stop Lynas" (hentikan Lynas) dan"Lynas go back Australia" (Lynas sila balik ke Australia), mereka juga membawa poster dan kain rentang sambil menyanyi lagu Negaraku.

Bantahan itu turut mengundang perhatian penginap hotel, termasuk pelancong asing yang mengambil kesempatan mengambil gambar dan menepuk tangan tanda sokongan.

Kelihatan pekerja hotel menarik kain langsir untuk menghalang kelibat penduduk itu kelihatan mereka terus berganjak ke tempat lain.

Pihak hotel bagaimanapun tidak menghentikan bantahan itu.

Pengawal kesalaman yang bertugas hanya memerhatikan manakala polis pula hanya tiba selepas kumpulan itu bersurai pada jam 8.40 pagi.

Bantahan ini antara beberapa siri sebelumnya. Ia sentiasa berlangsung walaupun kerajaan memberi jaminan operasinya akan selamat dengan mendakwa panel apakar akan menelitinya. -mk






Batal Kilang Lynas Jika Bahayakan Penduduk, Kata Pakatan



SUBANG JAYA 29 MEI : Kerajaan Persekutuan sepatutnya melaksanakan kajian berwibawa dan bebas keatas kesesuaian membina kilang pemerosesan nadir bumi di Gebeng, Pahang sebelum meluluskan projek kontrovesi itu, kata Datuk Seri Anwar Ibrahim.

Sebaliknya kelulusan diberikan untuk syarikat Lynas dari Australia membina kilang RM700 juta itu tanpa menangani isu radiasi dan aspek-aspek keselamatan lain secara telus dan bertanggungjawab, tambah beliau.

"Macam Lynas, mereka kata tak apa, pakar IAEA telah mengkaji, IAEA Malaysia? Kita kena ada pandangan bebas mengenai perkara ini kerana ini berkaitan dengan nyawa manusia, kadang-kadang saya tak faham.... senang-senang sahaja mereka luluskan."

Anwar berkata demikian pada sesi dialog bersama 400 golongan profesional belia di Hotel Empire, Subang petand tadi.

Beliau berkata Putrajaya sepatutnya tidak berkompromi dengan syarikat terbabit tidak mementingkan keuntungan pelaburan semata-mata.

"Kalau tanya saya, apa yang patut buat adalah mendapatkan khidmat pakar untuk melihat dan berbincang terlebih dahulu mengenai perkara yang patut dan tidak boleh dilakukan dan yang paling penting (menilai) risiko besar projek ini. Jangan terus laksanakan tanpa memikirkan kesan kepada orang awam," tegas beliau.

Anwar berkata kerajaan Umno-Bn sepatutnya mengambil iktibar daripada pengalaman negara luar. Terbaru adalah radiasi di loji janakuasa nuklear Fukushima Daiichi di Jepun susulan gempa bumi dan tsunami yang melanda Mac lalu.

"Macam mana keperluan pun, kalau ia membawa risiko kepada nyawa dan keselamatan kepada manusia, adalah lebih baik jangan mengambil risiko (itu) langsung." kata Anwar.

Pembinaan kilang bernilai RM700 juta oleh Lynas Malaysia Sdn Bhd, anak syarikat Lynas Corporation dari Australia, di Gebeng menimbulkan kontroversi kerana didakwa bakal menghasilkan radiasi yang membahayakan orang ramai. -tvsnews





This posting includes an audio/video/photo media file: Download Now
[Video] Orang Bukan Islam Hairan Mengapa Umno Takut 'Hudud'
Posted: 29 May 2011 10:18 PM PDT
K
uala Nerus - Apabila orang-orang bukan Islam di negara ini memahami dan mula menghayati Islam, Umno dan Barisan Nasional (BN) menjadi gusar serta menggelepar.
Pengerusi Dewan Himpunan Penyokong PAS (DHPP) negeri Terengganu Dr. Balachandran, berkata hanya satu sahaja perkataan yang boleh diberikan kepada Umno terhadap Islam, iaitu 'munafik'
Katanya, Ia adalah berdasarkan pengalaman peribadi beliau keatas pemikiran orang-orang Umno terhadap hukum Hudud.

"Bila kita dah mula menghayati Islam, yang serabut dan menggelepar itu (adalah) Umno dan Barisan Nasional, sebab kita tahu setelah kita membaca, memahami dan menghayati Islam, satu sahaja perkataan yang boleh digunakan untuk Umno (iaitu) munafik,

"sebab bila (ketika) kita tak tahu pasal hukum Hudud, ini pengalaman saya sendiri, banyak (rmai) kawan-kawan MIC dengan Umno sekali mengatakan hukum Hudud itu terlalu kuno, potong tangan sisni, potong kaki sana," ujarnya ketika berucap dalam Majlis Ceramah Sempena Sambutan Hari Keluarga Teluk Pasu, dekat sini 26 Mei.

Menurutnya, beliau tidak faham bagaimana kerajaan Umno dan Barisan Nasional boleh memisahkan hukum Hudud daripada perlaksanaan Islam.

Katanya, beliau hairan, ramai orang Islam bersembahyang lima waktu, berpuas di bulan Ramdhan, mengeluarkan zakat dan lain-lain tetapi menolak perlaksanaan hukum Hudud.

"Hukum Hudud sebahagian daripada Islam, ia bukan hukum PAS ataupun hukum (yang dicipta oleh) sesiapa, ia adalah Hukum Allah,

"bila orang Islam bersembahyang, berzakat dan (membuat) amalan-amalan lain, (semua) amalan itu ikut hukum Islam,"tegasnya.

Namun begitu, beliau hairan mengapa orang-orang Umno dan Barisan Nasional menolak hukum Islam termasuk hukum Hudud yang adil kepada semua manusia. -buletinonline








This posting includes an audio/video/photo media file: Download Now
Posted: 29 May 2011 09:15 PM PDT
We'll begin with a box, and the plural is boxes,
But the plural of ox becomes oxen, not oxes.
One fowl is a goose, but two are called geese,
Yet the plural of moose should never be meese.
You may find a lone mouse or a nest full of mice,
Yet the plural of house is houses, not hice.
If the plural of man is always called men,
Why shouldn't the plural of pan be called pen?
If I speak of my foot and show you my feet,
And I give you a boot, would a pair be called beet?
If one is a tooth and a whole set are teeth,
Why shouldn't the plural of booth be called beeth?
Then one may be that, and three would be those,
Yet hat in the plural would never be hose,
And the plural of cat is cats, not cose.
We speak of a brother and also of brethren,
But though we say mother, we never say methren.
Then the masculine pronouns are he, his and him,
Let's face it - English is a crazy language.
There is no egg in eggplant nor ham in hamburger;
Neither apple nor pine in pineapple.
English muffins weren't invented in England.
We take English for granted, but if we explore its paradoxes,
We find that quicksand can work slowly, boxing rings are square,
And a guinea pig is neither from Guinea nor is it a pig.
And why is it that writers write but fingers don't fing,
Grocers don't groce and hammers don't ham?
Doesn't it seem crazy that you can make amends but not one amend.
If you have a bunch of odds and ends and get rid of all but one of them, what do you call it?
If teachers taught, why didn't preachers praught?
If a vegetarian eats vegetables, what does a humanitarian eat?
Sometimes I think all the folks who grew up speaking English
should be committed to an asylum for the verbally insane.
In what other language do people recite at a play and play at a recital?
We ship by truck but send cargo by ship.
We have noses that run and feet that smell.
We park in a driveway and drive in a parkway.
And how can a slim chance and a fat chance be the same,
While a wise man and a wise guy are opposites?
You have to marvel at the unique lunacy of a language
in which your house can burn up as it burns down,
in which you fill in a form by filling it out,
and in which an alarm goes off by going on.
And in closing, if Father is Pop, how come Mother's not Mop?

-Author Unknown-
Pancutan Air Di Masjid Di Sulawesi Disangka 'Ajaib' Rupanya Dari Paip Bocor
Posted: 29 May 2011 09:33 PM PDT
S
ulawesi: Kewujudan pancutan air di sebuah masjid di Polewali Mandar, Sulawesi Barat, Indonesia, tiba-tiba menggemparkan penduduk kerana air itu dipercayai mempunyai 'keajaiban' atau sakti yang dapat mengubati pelbagai jenis penyakit.
Kejadian yang berlaku di Masjid Al-Mubaraq itu menyebabkan orang ramai berpusu-pusu datang ke masjid berkenaan untuk mendapatkan air tersebut baru-baru ini.
Menurut penduduk tempatan, air yang keluar di tengah-tengah masjid itu boleh menyembuhkan penyakit kulit seperti gatal-gatal, kurap serta banyak lagi jenis penyakit lain.


Selain didakwa bersih dan boleh di minum, ia juga dikatakan boleh mempermudahkan jodoh seseorang.

Selepas tersebarnya berita itu, penduduk luar turut datang untuk mendapatkan air 'sakti' itu, sehingga menyebabkan ruang solat yang dilimpahi air pancutan dikerumuni orang ramai dan menjadi tempat mandi kanakkanak.

Laman berita Kompas.com melaporkan bahawa kepercayaan penduduk tentang kemujaraban air itu semakin menebal selepas ketua mukim dan daerah sendiri turut mengesahkannya.

Pihak masjid yang bimbang orang ramai akan terpengaruh dengan halhal mistik ekoran kejadian ini segera melekatkan peringatan di masjid itu.

Malangnya, ia tidak diendahkan pengunjung yang semakin ramai.



Bagaimanapun, empat hari selepas kejadian itu, punca sebenar air pancutan tersebut akhirnya terbongkar apabila petugas Perusahaan Daerah Air Minum (PDAM) mendapati ia sebenarnya daripada paip yang bocor.



Perkara itu disahkan lagi apabila pekerja PDAM menggali di tempat besar yang bocor di situ.

Ini sekali gus menyebabkan penduduk kawasan itu, yang sebelum ini berebut-rebut mendapatkan air tersebut, bertindak membuang air yang mereka telah kumpulkan sebelum ini. -- Agensi.