---
programme for speakers square anniversary on 8 may
Posted: 04 May 2011 10:27 AM PDT
yesterday i gave you the report of speakers square by founding committee member, andre loh. today, i present to you the programme on 8 may – the anniversary celebration. i hope all penangites will come and give your support. this is YOUR space. you asked for it. so come and celebrate one year of having a place to air our views in public.
say, one of the highlights of the celebration is a lucky draw and one of the prize is an art piece from the lady herself – susan loone! yep, the famous 'celebrity' blogger, malaysiakini reporter, poet and artist. (you can view some of her paintings at this post of mine). anyone else want to sponsor some prizes? say, an ipad and i will wish hard that i get it.
. everybody's been giving away ipad, i notice. i mean corporations like banks and telcos. not giving away as completely free (because there ain't such a thing as free lunch) but with conditions like e.g. if you spend over RM500 a month on your credit card, you are eligible to an ipad lucky draw. last sunday's paper alone, i notice the ad page, 3 banks and 1 telco offering free/lucky draw ipad!
oops. sorry i get carried away. suppose to give you the programme now. ok, here it is:
—————————————-
FIRST ANNIVERSARY @ SPEAKERS' SQUARE  8 MAY 2011 (SUNDAY)   -    PROGRAMME
I am pleased to invite you to join us in celebrating Speakers' Square's First Anniversary.  It will be held on Sunday 8 May 2011 at 6.00pm sharp.  Below is the programme for the day:-
PROGRAMME
6.00pm:    Introductory & Welcoming Speech by André Loh.
6.10pm:    Speech by Chief Minister of Penang, Y.A.B. Tuan Lim Guan Eng.
6.25pm:    Intermission  – Songtime  ("Imagine")
6.30pm:    Speech by Y.B. Tuan Chow Kon Yeow, Penang Exco Member for  Local   Government, Traffic Management & The Environment.
6.40pm:    Lucky Draw – minimum 3 prizes (2 sponsored hampers & 1 Piece of  Art sponsored by Susan Loone).
6.50pm:    Intermission 2  – Songtime ("Child")
6.55pm:    Cutting of Mother's Day Cake(s) by Y.A.B. Lim Guan Eng,   accompanied joined by Mothers.
7.05pm:    Open for Speeches & Performances by individuals & groups.
We would appreciate it if you could attend this event and join us in the celebration.
At Speakers' Square we wish to promote  Love, Peace, Hope & Desire.  And to strengthen unity among the people.
Thank you.
Yours sincerely
André Loh Yu Hsiong
(012-474-8168)
Founding Committee Member,
Speakers' Square
4 May 2011
Posted: 04 May 2011 10:02 AM PDT
Korean actress Jun Ji-hyun is featuring on High Cut [Kr] magazine in Guess jeans. The star has recently concluded the filming of English movie Snow Flower and Secret Fan, co-starring Australian actor Hugh Jackman and Chinese actress Li Bingbing.
There's more, read the full post »
Jun Ji-hyun, Guess, High Cut from YeinJee's Asian Blog
Posted: 04 May 2011 09:57 AM PDT
It's 12:47am now... not sure what to write?
Picture adapted from ideachampions.com
Write about ghost story... Hmmm... NOT INTERESTED~
Write about how fat am i ... Hmmm.... READER WILL GET BORED~
Write about work... hmmm.... BORING~
Write about food... hmmm.... PEOPLE COMPLAINT MAKE THEM FAT~
Write about travel... hmmm... PEOPLE WILL SAY " NO NEED TO WORK"~
Write about emo... hmmm.... DON'T THINK WILL BE MORE EMO THAN SOMEONE~
Write about compliants... hmmm... TZ ALWAYS COMPLAINT... SIGH~
Write about enjoying life... hmmm... MAKE PEOPLE JEALOUS LATER... HOW?~
So, what to write?
Mahathir: Bunuh Osama Tak Bertamadun, Najib & Hishamuddin Sokong Tindakan AS
Posted: 04 May 2011 09:30 AM PDT
M
ahathir: Operasi bunuh Osama tindakan tak bertamadun
PUTRAJAYA, 4 Mei – Tun Dr Mahathir Mohamad memberi amaran kematian Osama bin Laden tidak mungkin petanda sudah berakhirnya keganasan atau rangkaian Al-Qaeda, sambil meramalkan tindakan balas akan terus berkembang di seluruh dunia.
Perdana menteri paling lama memegang tampuk kerajaan ini berkata, operasi dikendalikan oleh pasukan elit AS awal kelmarin adalah satu "tindakan tidak bertamadun."
"Ya, dia mungkin bersalah tetapi menghantar satu pasukan untuk membunuh satu orang bukan caranya.

"Jika dia dapat ditangkap, tangkap dia. Tetapi mereka masuk, membunuh seorang yang tidak bersenjata dan kemudian mencampakkan jenazah ke dalam laut," kata beliau kepada pemberita di sini hari ini.



Dunia Lebih Selamat Dengan Kematian Osama - Najib



KUALA LUMPUR: Datuk Seri Najib Tun Razak berkata dunia akan lebih selamat dan aman berikutan kematian pemimpin pengganas Al-Qaeda, Osman bin Laden, dalam satu operasi oleh pihak keselamatan Amerika Syarikat bersama Pakistan di luar Islamabad pada Isnin.

Perdana Menteri berkata kematian Osama adalah juga satu pengajaran bahawa keganasan tidak membuahkan sesuatu kebaikan sebaliknya membawa kemudaratan kepada semua pihak.

"Saya berharap bahawa pada masa akan datang, dunia akan lebih sedar bahawa keganasan bukanlah satu pendekatan yang patut dilakukan untuk mencapai apa juga tujuan," katanya kepada pemberita selepas merasmikan sambutan Rumah Terbuka Hari Vaisakhi 1Malaysia di Dataran Merdeka, di sini.

Najib berkata kerajaan Malaysia telah mengambil sikap menentang sebarang bentuk keganasan dan kefahaman yang keterlaluan ataupun ekstrem.

"Ini adalah selaras dengan prinsip agama Islam di mana perbuatan membunuh orang awam adalah dilarang dan ditegah dengan kerasnya oleh agama Islam," katanya.

Najib berkata Osama telah menggunakan Islam dalam perjuangannya dan telah memberi imej yang cukup negatif dan buruk terhadap Islam. "Sebab itulah, sebagai negara di mana majoritinya umat Islam, kita mesti juga menunjukkan pendirian kita yang mana dalam kita memartabatkan Islam, dalam kita memperjuangkan ketidakadilan dan sebagainya, kita mesti berpegang pada prinsip yang dibenarkan atau selaras dengan kehendak Islam." katanya.

Perdana Menteri berkata serangan 9/11 di bangunan Pusat Dagangan Dunia New York pada 2001 yang dirancang oleh Osama tidak boleh diterima oleh sesiapa yang mempunyai nilai ketamadunan dan juga tidak boleh diterima di sisi agama Islam.

Katanya ketidakadilan tidak boleh diperjuangkan menerusi penggunaan kekerasan atau melalui perbuatan membunuh orang awam yang tidak berdosa.

Katanya rakyat negara ini perlu menolak sebarang bentuk keganasan kerana kebijaksanaan berdasarkan pendekatan Wassatiah atau kesederhanaan dapat mencapai sesuatu yang diperjuangkan.

Mengulas tindakan pihak Amerika Syarikat itu, Najib berkata walaupun mengambil masa 10 tahun, pihak yang menjadi mangsa akan tetap tuntut pembalasan terhadap keganasan yang dilakukan ke atas orang awam yang menjadi mangsa pembunuhan.

Menyentuh tindakan rangkaian Al-Qaeda ke atas ancaman keselamatan negara, Najib berkata pada masa ini, tiada ada tanda-tanda yang anggota kumpulan itu berada di dalam negara.

Bagaimanapun, katanya polis akan berada dalam keadaan berjaga-jaga bagi mengesan mana-mana kumpulan yang mahu mengancam keselamatan negara kerana simpati dengan kematian pengasas kumpulan A-Qaeda itu.

"Ini satu tamparan yang hebat kepada Al-Qaeda, ini bukan bererti mereka akan terkubur sama sekali, kita tidak boleh anggap bahawa segala-galanya sudah pun tamat.

"Tetapi jelas bahawa kumpulan itu hilang kekuatan dengan kehilangan Osama bin Laden yang merupakan sumber inspirasi kepada pergerakan itu," katanya. -BERNAMA
Harap Kematian Osama Bawa Keamanan Sejagat: Hishamuddin



KLUANG: Menteri Dalam Negeri Datuk Seri Hishammuddin Tun Hussein berharap kematian pemimpin kumpulan pengganas Al-Qaeda Osama bin Laden dalam satu operasi ketenteraan Amerika Syarikat di Pakistan pada Isnin dapat membawa dunia ke arah keamanan dan keharmonian sejagat.

Namun, beliau memberi amaran bahawa perjuangan kumpulan yang terlibat di dalam beberapa serangan pengganas di seluruh dunia itu tidak berkisar kepada seorang individu sahaja.

"Saya harap ia (kematian Osama bin Laden) akan menjurus kepada keselamatan dan keamanan sejagat yang merupakan tanggungjawab bersama," katanya kepada pemberita selepas persidangan perwakilan Umno Bahagian Semberong yang dirasmikan Menteri Besar Perak Datuk Seri Dr Zambry Abdul Kadir di sini.

Hishammuddin, yang juga Naib Presiden dan Ketua Umno Bahagian Semberong, berkata adalah amat penting bagi semua pihak untuk memahami punca yang menyebabkan kelahiran gerakan militan.

Pemimpin Al-Qaeda kelahiran Arab Saudi yang hidup di dalam persembunyian itu dilaporkan terbunuh di dalam satu operasi khas tentera Amerika Syarikat di sebuah rumah di bandar Abbotabad, berdekatan Islamabad.

Turut dilaporkan terbunuh di dalam serangan itu termasuklah seorang anak Osama dan beberapa yang lain.

Hishammuddin berkata Polis Diraja Malaysia menerusi pelbagai unit khas pasukan itu sentiasa bekerja keras bagi memastikan rakyat negara ini bebas daripada segala ancaman kumpulan pengganas.

"Tidak ramai yang tahu di dalam tugas-tugas dilakukan oleh polis yang bekerja keras bagi memastikan keselamatan rakyat negara ini dan memastikan mereka dapat tidur lena pada waktu malam," katanya.

Baru-baru ini, kata Hishammuddin, Malaysia telah menandatangani perjanjian keselamatan dengan Arab Saudi dan sebelum itu perjanjian seumpamanya dengan Australia meliputi isu keganasan, imigresen dan isu penyeludupan manusia dan pemerdagangan orang.

Beliau berkata Malaysia juga menandatangani perjanjian keselamatan dengan United Kingdom ketika Perdana Menteri Datuk Seri Najib Tun Razak melawat negara itu tidak lama lagi.

Malaysia dan Turki, katanya turut sedang berunding bagi mengeratkan kerjasama keselamatan.- BERNAMA




Ulasan GB



Ketara kini Najib dan Hishamuddinlah yan terperangkap apabila Mahathir mengecam tindakan Amerika membunuh Osama.

Jika Mahathir sendiri menyatakan tindakan Amerika itu tidak bertamadun, maka tidak bertamaddun jugalah Najib dan Hishamuddin yang menyokong tindakan Amerika itu.

Bukankah begitu sifirnya?



1st anniversary of speakers square, penang
Posted: 03 May 2011 05:41 PM PDT
i
wonder how many penangites are aware that exactly today, a year ago, the speakers square was launched. since then, there had been many events going on, of which i had attended several.  most notable was the 'abolish ISA' gathering on 1 aug. last year, where the policemen out-number the participants! some unruly protestors were there and some activists got arrested.
when i attended the events at the speakers square, i never fail to take photos. please do visit my facebook photo album for photos to jog your memories of the events held there.
you can also read about the 1st anniversary write up by me in komunitikini.
the following is a report by andre loh,  a friend of mine, and an active  founding committee member of speakers square.
————————————–
SPEAKERS' SQUARE (DATARAN PEMIDATO)
REPORT -ONE YEAR REVIEW
2010/2011
Below is my Report on Speakers' Square as it approaches its 1st Anniversary. This is the second report of its kind, the first report being a half year review dated 21 October 2010. This report is presented in simple point form for clarity and covers mainly Sundays @ Speakers' Square.
(1) Establishment
Speakers' Square was established at 8.30am at Padang Kota Lama (Esplanade) Penang on 4 May 2010. It is located at Dataran Millennium, Padang Kota Lama. Speakers' Square was officially launched by Y.A.B. Tuan Lim Guan Eng, Chief Minister of Penang.
(2) Rukunegara, Love for People and Country
On 23 May 2010, the crowd, with their right hands raised, recited the Rukunegara which set the tone for what Speakers' Square would be about – a venue to express Love, Peace, Hope and Desire.
-Belief in God (Kepercayaan kepada Tuhan)
-Loyalty to King and Country (Kesetiaan kepada Raja dan Negara)
-Upholding the Constitution (Keluhuran Perlembagaan)
-Sovereignty of the Law, and (Kedaulatan Undang – undang)
-Good Behaviour and Morality (Kesopanan dan Kesusilaan)
Observation. The people love their country and demonstrate it by participating in meaningful songs such as the Negaraku and Rasa Sayang Eh. One can always sense that unity and discipline pervades the Square.
(3) Apolitical
A majority of the concerns of the speakers and performers have been apolitical (unbiased). Speakers have generally focused on issues which concern them and expressed their hopes and desires. Often making appeals to either the Federal or State Governments.
(4) Size of the Crowds – Average, Largest, Frequency of Use
a) There have been people speaking at Speakers' Square on each occasion since 4 May 2010.
b) The average crowd size has been about 150 people on Sundays.
c) The Largest Crowd so far has been 320 persons -on 5 September 2010 "Say
You're Sorry Day".
On that day, there was a large spill over from the Forum on the Teoh Beng Hock Inquest held earlier in the afternoon at Han Chiang High School.  Michael Jackson's "HEAL THE WORLD" was sung. There would have been more people if not for it being Bulan Ramadan.
(5) Speakers' Square – Clearing Up Some Misconceptions
1) It is not managed by any authority.
2) Speakers / Performers are not registered and are free to come and go. There is no published record of who has come to the square to speak and great pains are taken to minimise red tape at Speakers' Square. It should be kept this way.
3) There is no payment for speaking or organising. Everything is done in the spirit of voluntarism.
4) Food, drinks and the occasional gifts have not been funded by any authority or organisation. These have been sponsored by one or two committee members and some of the speakers.
(6) Speeches and Speakers
1) Speakers generally express their hope and desires. They wish to see Malaysia progress and they voice their hopes at Speakers' Square.
2) During speeches, some of the crowd have expressed dissenting views but it has all been done in jest and taken in the right spirit. Speakers have generally accepted the notion that they can also be ignored or criticised.
3) Speakers come from various walks of life. Some are from NGOs who
speak as individuals and some representing their NGOs. There have been some who are active politicians while the majority of the speakers have been ordinary people.
(7) Journalists, Writers and The Police
We wish to recognize the contribution of Journalists-Writers and the Police
(a) Journalists – Writers
At Speakers' Square, we regard journalists as our Brothers & Sisters ("Saudara & Saudari") and it has never been our intention to regard them as mere tools for disseminating information. They form part of the crowd and (being in the field of arts themselves) often actively participate in the singing / programme.
(b) Police & Policing
Police. There has not been any untoward incident at the Square. On 1 August 2010 there was an anti-ISA gathering where the crowd was noisy, energetic and the occasion marked by youthful exuberance. Sound judgement and prudence prevailed and gatherers and authority learned from the experience.
Note: i) The Police presence is deemed intimidating by some while it is welcomed by others.
ii) The Community at Speakers' Square has generally practised self-policing.
(8) Thematic Days @ Speakers' Square
a) Thematic Days have been able to draw larger crowds. "FATHER'S DAY AT SPEAKERS' SQUARE" on 20 June 2010 had a spirit of spontaneity about it. The extensive coverage by the media of this event was helpful for Speakers' Square, especially the photographs of Senior fathers of various races jointly cutting a cake.
b) Other themes such as "Say You're Sorry Day", "Sex & Relationship
Education & Baby Saving", "Bulan Ramadan", "Stop Sexual Crimes Against Children & Banning of Parasailing" and "Cleanliness and the Environment" have struck a chord with the people.
c) Local Democracy Week (Penang) culminated with speeches at Speakers' Square on 12 December 2011.
(9) Music
a) The crowd warms up to and enjoys singing a song or two -especially Rasa Sayang Eh.
b) Universally known songs such as Imagine, Heal The World and other popular Songs such as Country Roads, Sing A Song Of Freedom and American Dream sung with a Malaysian twist have had the crowd singing along.
(10) Other Matters
a) "Sub-Judice". This was raised by a few members of the crowd during "Say You're Sorry Day" when the "Teoh Beng Hock Team" from KL raised issues related to ongoing inquest. There was a heated debate.
We will invite interested and qualified persons to speak on sub-judice to provide clarification on what is viewed as "Sub-Judice" and what is not.
b) Comments have generally been very encouraging not only about the Launching of Speakers' Square but the Leadership demonstrated by the key persons to keep it alive.
c) Tourism. Visitors from outstation and abroad have come to Speakers'
Square and have been impressed. This augurs well for Penang / Malaysia as she aspires to be a progressive city / nation.
Thank you.
Sincerely
Prepared by:-André Loh Yu Hsiong
Founding Committee Member
Date:
21 April 2011
——– end of report ———
the 1st anniversary celebration of speakers square will be on this sunday, 8 may, at 6.00pm. CM YB lim guan eng and YB chow kon yeow will be present. andre promised there'll be exciting programmes going on, including lucky draw for 3 lucky winners. do come and show your support. this is our speakers square, this is OUR space to be heard.
Dr M always see through a racial lens: MCA can balik kampung, balik Cina
Posted: 04 May 2011 07:40 AM PDT
By Clara Chooi
May 04, 2011
Dr Mahathir said MCA was in a similar position ahead of Election 1969. — file pic
PUTRAJAYA, May 4 — Tun Dr Mahathir Mohamad suggested today that the Chinese community needed to keep MCA in government to maintain racial stability and co-operation. He stressed that this was a matter of concern for the entire nation as without co-operation among the races in government, instability would ensue.
"It's a cause of worry for the whole nation.
"Once we divide ourselves into Chinese and Malays and we fight each other, that's the end of co-operation and there will be no stability in the country," he told reporters after attending the prize-giving ceremony of the Perdana Leadership Foundation – MPH Essay Competition 2010 here today.
Dr Mahathir was asked to comment on his Prime Minister Datuk Seri Najib Razak's call for the Chinese community to vote for MCA or risk losing representation in government.
After the prime minister's statement was likened to a threat to the community, MCA president Datuk Seri Dr Chua Soi Lek came to his rescue, claiming it was merely a statement of fact.
Dr Chua added that Najib was only reiterating his party's stance that it would not accept any post in the federal and state governments formed by BN if it did worse in the coming 13th general election than Election 2008.
Dr Mahathir agreed that Najib was stating the obvious, pointing out that should MCA fare badly in the next general election, its party leaders could not be appointed into government.
"You cannot expect that if there are no (MCA) candidates but Barisan Nasional wins, they take a DAP man as minister.
"That is not possible," he said.
Dr Mahathir also recalled a similar scenario in 1969 when former MCA president the late Tun Tan Siew Sin had made the same assertion.
"But in any case, MCA still won quite a lot of seats then so there were candidates for MCA to be represented in government," said Dr Mahathir.
MCA, the ruling BN coalition's senior Chinese partner, currently only holds four out of 30 spots in the Cabinet.
Najib, who is also Umno and the coalition's chief, said on Saturday that MCA had sent out a clear message to voters that they cannot have it both ways.
"I see the MCA sending the message that the Chinese cannot support the opposition and at the same time expect strong representation in the government. They have to choose," he was reported as saying by state news agency Bernama.
In Najib's defence, Dr Chua had also denied the Chinese electorate cannot be represented by leaders from other races but hinted that only MCA can lead the community in BN.
"No, it is not that the Chinese cannot be represented by Malays or Indians but because the composition of Barisan Nasional has been such that we are a multi-racial Barisan Nasional but traditionally within this Barisan Nasional umbrella, there are component parties that represent certain ethnic groups not forgetting the common interest of all Malaysians that cuts across races," he added.
Currently, the senior party in the BN only has 15 MPs and 31 state assemblymen from the last general election in 2008.
It had contested in 40 parliamentary seats and 90 state seats in GE12.
The MCA presidential council has also backed Dr Chua's promise to reject all government posts if it fails to win votes from the Chinese community it is supposed to represent.
Dr Chua was also reported to have said the MCA would stay in BN even if its performance remained dismal.
The former health minister has come under repeated attacks from the opposition Pakatan Rakyat (PR) bloc and his predecessor in the MCA, Datuk Seri Ong Tee Keat, in the last two weeks since the Sarawak state election.
Dr Chua has been challenged to stake the MCA's government positions after controversially telling its Chinese coalition partner in Sarawak, SUPP, to drop all positions in the state Cabinet after a poor showing in the state polls.
However, the MCA and Umno-owned newspaper Utusan Malaysia have clashed over the latter's call for a "1 Melayu, 1 Bumi" campaign to unite the Malays against the growing threat of Chinese political power.
P.Pinang Naikkan Elaun Bilal, Siak 80 Peratus
Posted: 04 May 2011 05:25 AM PDT
G
eorge Town: Kira-kira 800 bilal dan siak di negeri ini akan menerima kenaikan elaun sebanyak 80 peratus mulai 1 Jun ini.
Timbalan Ketua Menteri I Datuk Mansor Othman (gambar) berkata kenaikan itu melibatkan peruntukan daripada kerajaan negeri dan Majlis Agama Islam Pulau Pinang (MAIPP).
Beliau berkata dengan kenaikan itu, kira-kira 400 bilal yang ketika ini menerima elaun sebanyak RM180 sebulan akan menerima RM324 sebulan, manakala elaun bagi kira-kira 400 siak akan dinaikkan kepada RM360 sebulan daripada RM200 sebulan.

"Keputusan untuk menaikkan elaun bilal dan siak ini dibuat pada mesyuarat MAIPP dan Majlis Mesyuarat Kerajaan Negeri bahagian agama Islam minggu lepas," katanya pada sidang akhbar di sini, Rabu.

Mansor berkata kerajaan negeri akan menanggung 70 peratus daripada perbelanjaan berkenaan yang berjumlah kira-kira RM2.3 juta manakala MAIPP pula menanggung 30 peratus kos terbabit, berjumlah hampir RM985,000. -BERNAMA
SAH Bukan Anwar: Eskay Dah Tak Mengaku Tuduh Anwar, Tuding Wartawan
Posted: 04 May 2011 08:23 AM PDT
E
skay: Saya tidak tuduh Anwar
KEPONG 4 MEI : Ahli perniagaan
Datuk Shazryl Eskay hari ini menafikan beliau menuduh Ketua Pembangkang Datuk Seri Anwar Ibrahim berzina
– pengakuan yang bercanggah sama sekali dengan dakwaan beliau sebelum ini.
Setelah lantang menuduh Anwar sebagai pelaku dalam rakaman video seks yang disebarkan menerusi Internet dan risalah di seluruh negara, Eskay menafikan membuat dakwaan sebegitu.
"

Saya tidak pernah menuduh Anwar berzina. Bila saya tuduh dia berzina? Soal dia zina atau tidak berzina tidak ada kena mengena dengan saya, kata Eskay selepas memberi kenyataan kepada Polis Kepong petang tadi

.

Dalam membuat penafian itu,

Eskay cuba meletakkan beban fitnah kononnya Anwar adalah pelaku dalam video itu di atas bahu wartawan

.

Eskay berkata beliau menjemput wartawan terpilih untuk menonton video itu di Hotel Carcosa pada 21 Mac lalu kerana mahukan mereka membuat penilaian sama ada pelaku dalam rakaman itu adalah Anwar.



"Saya menghubungi wartawan untuk tanya sama ada orang dalam rakaman itu adalah Anwar, itu sahaja. Anda yang paling rapat dengan dia, selalu mewawancara dia," kata Eskay kepada pemberita yang kelihatan tercegang dengan kenyataan beliau.



Anwar sebelum ini membuat laporan polis terhadap Eskay, bekas Ketua Menteri Melaka Tan Sri Abdul Rahim Thamby Chik dan bekas Bendahari Perkasa Shuib Lazim kerana menfitnah beliau bersabit rakaman 21 minit itu.

Gandingan Datuk T itu telah mengugut untuk menyebarkan video itu kepada rakyat jika Anwar dan isterinya Datuk Seri Dr Wan Azizah Wan Ismail tidak berundur dari politik dalam tempoh seminggu.



Apabila Anwar enggan tunduk kepada tekanan itu, video itu dimuatnaikkan ke Internet

.

Pada sidang media berkenaan, Eskay turut ditanya kenapa rakaman video lucah itu tidak menunjukkan pelacur berkenaan mencuri jam Omega pelaku sebagaimana yang di dakwa oleh ahli perniagaan itu.

"Saya tak tahu…saya tidak perhatikan benda-benda ini," kata Eskay.

Beliau sebelum ini mendakwa telah menyerahkan jam Omega kepada polis sebelum memberi DNAnya kepada Bukit Aman.

Eskay menafikan bahawa klip video berkenaan dirakamkan di Thailand ataupun negara asing yang lain.

"Alat perakam dan

pita rakaman berkenaan buatan Malaysia. Ia tidak mempunyai sarikata (bahasa Siam)

ketika saya memperolehinya," katanya.

Beberapa klip video yang dimuatnaik di Youtube mempunyai jalur putih dengan sarikata bahasa Thai yang berbunyi "Phaholyothin Road, Bangkok, Thailand 10400, Hakcipta 2011".

Jalur putih tidak kelihatan ketika video seks itu pertama kali dipertontonkan kepada wartawan terpilih pada 21 Mac lalu, sebaliknya cuma memaparkan catatan masa.

Catatan masa juga ditemui pada klip video kedua yang dibocorkan di Youtube.

Eskay dipanggil ke Balai Polis Kepong hari ini untuk menerangkan kenapa beliau membuat sumpah laknat di Masjid Amru Al-As, Bandar Baru Sentul Jumaat lalu.

Dalam kejadian itu, berlaku tolak menolak serta pertengkaran kecil antara jemaah yang hadir, khususnya mereka yang membantah sumpah laknat itu sebagai satu lagi sandiwara Umno untuk mengaibkan Anwar.

Sekumpulan penyokong PKR mengadakan solat hajat dan berdoa supaya orang yang membuat fitnah dikenakan hukuman.

Eskay berkata Rahim dan Shuib juga dijadualkan memberi kenyataan kepada polis hari ini.

Namun sehingga lewat petang tadi, kedua-dua mereka masih belum muncul untuk memberi kenyataan. -TVSnews





Eskay : Wartawan Yang Kaitkan Anwar Kepada Video



KEPONG 4 MEI : Ahli perniagaan Datuk Shazryl Eskay hari ini cuba menunding jari kepada media sebagai pihak yang merumuskan bahawa Datuk Seri Anwar Ibrahim adalah pelaku dalam video seks yang disebarkan oleh beliau sejak Mac lalu.



"Saya bukannya menuduh Anwar tetapi wartawan yang telah menonton video yang membuat penilaian,"

kata Eskay selepas memberi kenyataan kepada Polis Kepong petang tadi.

Eskay dipanggil ke balai polis untuk menerangkan kenapa beliau membuat sumpah laknat di Masjid Amru Al-As, Bandar Baru Sentul Jumaat lalu yang mencetuskan kekecohan.

Pada kejadian itu, berlaku tolak menolak serta pertengkaran kecil antara jemaah yang hadir, khususnya mereka yang membantah sumpah laknat itu sebagai satu lagi sandiwara Umno untuk mengaibkan Anwar.

Sekumpulan penyokong PKR mengadakan solat hajat dan berdoa supaya orang yang membuat fitnah dikenakan hukuman.

Selepas member kenyataan kepada polis, Shazryl diasak dengan pelbagai soalan oleh wartawan yang menunggu di luar balai.



Beliau menafikan membekalkan wanita yang mengadakan hubungan seks dengan lelaki dalam rakaman itu, walaupun mengaku muncul dalam klip video berkenaan, lapor Malaysiakini

.

"Banyak perkara yang tidak dapat saya dedahkan kerana masih dalam siasatan," katanya kepada wartawan selepas memberi keterangan kepada polis di Kepong.

Ditanya wartawan, Eskay menafikan bahawa klip video berkenaan dirakamkan di Thailand ataupun negara asing yang lain.

"Alat perakam dan pita rakaman berkenaan buatan Malaysia. Ia tidak mempunyai sarikata (bahasa Siam) ketika saya memperolehinya," katanya.

Beberapa klip video yang dimuatnaik di Youtube mempunyai jalur putih dengan sarikata bahasa Thai yang berbunyi "Phaholyothin Road, Bangkok, Thailand 10400, Hakcipta 2011".

Jalur putih tidak kelihatan ketika video seks itu pertama kali dipertontonkan kepada wartawan terpilih pada 21 Mac lalu, sebaliknya cuma memaparkan catatan masa.

Catatan masa juga ditemui pada klip video kedua yang dibocorkan di Youtube.



"Ia rakaman biasa dengan catatan masa sahaja. Saya bukannya menuduh Anwar tetapi wartawan yang telah menonton video yang membuat penilaian,"

kata Eskay. -tvs
7 Minutes Vs. 16 Hours: How The Media Reports Delay
Posted: 04 May 2011 06:03 AM PDT
George Bush was relentlessly mocked for waiting seven minutes (actually waiting for his security detail to ready the exit and for his vehicle to be readied) before leaving the school he was visiting. He calmly finished reading My Pet Goat for the kids before going to his now-ready helicopter.
On the other hand, after Obama was told (most likely for the fifteenth time) that the CIA was really, really, really quite confident that Osama bin Ladin was at that compound in Abbottabad, he decided he needed to sleep on it.
Sixteen hours later (hours during which Osama might have fled-- bear in mind, his courier's name had just been outed by WikiLeaks), he made up his mind.
How does the media report this? Well, relying upon those in Obama's inner circle (that is to say, his political flunkies and spinners), we're told this:
"But the next morning after 16 hours, Obama summoned four top aides to the White House Diplomatic Room. Before they could speak, the president put his fist on the table and declared 'It's a go'."
Why does it matter that he did this "before they could speak"? They had spoken already yesterday when they strongly, strongly urged the president to give the order, and he had decided to sleep on it.
They were only waiting on him, after all.
So, after 16 hours of vacillation, during which the operation might have been rendered a failure by intervening invents, he fist-bumps a piece of furniture and finally makes up his mind.
This is something to brag about? This is, in Howard Fineman's words, "almost Biblical"?
Seems like a very cautious, feckless, indecisive individual delaying and delaying on critical decisions and then attempting to sound heroic when he finally does what he's being paid to do.
Thanks to OCBill. This is from the Daily Mail, via Drudge.

To Be Honest: I don't begrudge a president some thinking time before a big decision.
But the media still hasn't explained to me which of the previous presidents and which of the potential/hypothetical future presidents wouldn't have ordered this.
If everyone including Jimmy Carter would have ordered this, then I'm afraid I don't see why President Made a Poopie should be so praised for doing what everyone else would have done. That is, why praise him for being ordinary?
And yes, even Jimmy Carter probably would have ordered this. At least the 1970s version Bear in mind: He did order a failed hostage rescue attempt -- also fraught with peril, obviously, since the choppers crashed in the desert.
A commando hostage rescue is a lot trickier than a hit, of course. A lot more moving pieces, and you have to get all those people safely away.
So why should I praise Obama for a choice that every single one of his predecessors and every plausible successor would also make?
And probably not requiring 16 hours to do so, either. Ace of Spades

[Bergambar] Tragedi Ulu Bendul: Dua Mayat Kanak-kanak Ditemui
Posted: 04 May 2011 06:42 AM PDT
K
uala Pilah: Mayat dua daripada tiga kanak-kanak yang lemas dibawa arus deras ketika mandi sungai bersama keluarga mereka di Hutan Lipur Ulu Bendul dekat sini petang semalam ditemui pagi Rabu.
Gambar:
WAN Azleela Wan Abdullah, 32, (ibu mangsa lemas), hampir pengsan tidak dapat menahan sedih ketika melihat jenazah dua anaknya dari tiga beradik yang mati lemas di Hutan Lipur Ulu Bendul, malam tadi. Abangnya, Wan Aziz Wan Abdullah, 38 (kanan) dan saudara menenangkan ahli keluarganya di rumah abang ipar beliau di Senawang, Seremban, hari ini.
- Foto Owee Ah Chun
Ketua Polis Daerah Kuala Pilah Supt Jaafar Baba berkata mayat Nursyaza Alisa Syed Ahmad, 5, ditemui oleh pasukan mencari dan menyelamat pada 3.15 pagi kira-kira 500 meter dari tempat kejadian manakala mayat adiknya, Nursyaza Azira, 4, pula ditemui oleh pasukan yang sama pada 10.20 pagi, 2.5 kilometer dari tempat kejadian berhampiran Sekolah Kebangsaan Ulu Bendul.

Katanya mayat kedua-dua kanak-kanak itu, yang dicam oleh ahli keluarga mereka, kemudian dihantar ke Hospital Tuanku Ampuan Najihah di sini.

Jaafar berkata usaha mencari adik kepada kedua-dua kanak-kanak itu, Nursyaza Sakina, 2, diperhebatkan membabitkan 100 anggota bomba, Jabatan Pertahanan Awam,Rela, polis, tentera, Jabatan Perhutanan dan penduduk kampung.

Dalam kejadian pada 5 petang semalam, tiga kanak-kanak itu hanyut dibawa arus deras ketika sedang mandi manda di kawasan perkelahan popular itu.

Bapa mereka, Syed Ahmad Ibrahim, 28, dan seorang kenalan wanitanya, Alwani Abu Hassan, 19, yang turut dihanyut arus deras, diselamatkan oleh orang ramai yang berada di kawasan berkenaan.

Menteri Besar Datuk Seri Mohamad Hasan melawat tempat kejadian hari ini dan mengucapkan takziah kepada keluarga Syed Ahmad.

Katanya kerajaan negeri akan uruskan bantuan kepada keluarga terbabit.

Beliau berkata kejadian arus deras jarang berlaku di kawasan sungai Ulu Bendol tetapi akibat hujan lebat di hulu sungai, ia telah menyebabkan terjadi apa yang dipanggil "kepala air".

Pengarah Perhutanan Negeri Roslan Ariffin, yang turut hadir, berkata pihaknya akan berbincang dengan Jabatan Pengairan dan Saliran untuk memasang sistem amaran awal di sungai kawasan perkelahan di seluruh negeri.

Katanya sistem amaran ini akan berbunyi apabila paras air sungai naik mendadak untuk memberikan kesempatan kepada orang ramai untuk beredar dan menyelamatkan diri.

"Kita juga akan memasang papan tanda amaran agar tidak mandi di kawasan berkenaan terutama ketika musim hujan," katanya.-BERNAMA


OBL'S Death discussed by experienced Malaysian veterans in the management of death and destruction
Posted: 04 May 2011 05:37 AM PDT
Uncle Mike,
Need your thoughts on some of the listed items below, on recent OBL and US kill mission. As a defense personnel, how would you see it?
1) Is OBL dead? Why no evidence shown? Was sea burial right?
2)What are the Pakis position on this? Do they facilitate OBL movements?
3) What is going to be future relationship in regards with US/Paki? India has warned many times, that Paki's harbors terrorists. Has not India been proven right?
4) Does US have a silent strategy on the Pakis and those area around it?
5) Or is it a perfectly timed strategy by both US/Paki, to boost Obama's political career?
Thanks
Bala
The reply:
Tiger Bala,
1. OBL is dead as a door nail. They cannot show the corpse. Half his skull has been blown off. His mutilated appearance will be gruesome for anybody. Do you wish to see a few Communist Terroristss killed? I have them. Yes, the burial was correctly done. He was given the dignity of a sea burial, which he did not deserve as a lousy Muslim who brought disgrace and hatred for Islam worldwide.
2. Pakistani Intelligence must have known of OBL's presence. Its impossible not to know over such a long period. Pakistan is a failed state, and more corrupt than Malaysia. Have money will travel.
3. Indian Intelligence gathering is very good. They are telling the truth. Pakistan depends so much on American aid, or the economy will go under. The Americans are correctly chagrined, and will put the squeeze on the beggars.
4. USA military and political strategies are intertwined. The aim, in the medium term, is to get cooperation from the Pakis to eliminate the Taliban, and provide some stability in Afghanistan. The Pakis squeeze the balls of the Americans like blackmailers to get money.
5. Nonsensical question. Kill OBL and whittle down his organisational structure. The aim over the long haul is to knock out al-Qaeda.
Comment: These misguided obscurantists of Islam have never read the books on Gandhi Ji. A non- violent moment will win more friends in the long run. Murders, mayhem, and general stupidity are always counter-productive. Bodoh buggers.
Got this via e-mail from
Col Mike Nasir
P.Pinang Naikkan Elaun Bilal, Siak 80 Peratus
Posted: 04 May 2011 05:27 AM PDT
G
eorge Town: Kira-kira 800 bilal dan siak di negeri ini akan menerima kenaikan elaun sebanyak 80 peratus mulai 1 Jun ini.
Timbalan Ketua Menteri I Datuk Mansor Othman (gambar) berkata kenaikan itu melibatkan peruntukan daripada kerajaan negeri dan Majlis Agama Islam Pulau Pinang (MAIPP).
Beliau berkata dengan kenaikan itu, kira-kira 400 bilal yang ketika ini menerima elaun sebanyak RM180 sebulan akan menerima RM324 sebulan, manakala elaun bagi kira-kira 400 siak akan dinaikkan kepada RM360 sebulan daripada RM200 sebulan.

"Keputusan untuk menaikkan elaun bilal dan siak ini dibuat pada mesyuarat MAIPP dan Majlis Mesyuarat Kerajaan Negeri bahagian agama Islam minggu lepas," katanya pada sidang akhbar di sini, Rabu.

Mansor berkata kerajaan negeri akan menanggung 70 peratus daripada perbelanjaan berkenaan yang berjumlah kira-kira RM2.3 juta manakala MAIPP pula menanggung 30 peratus kos terbabit, berjumlah hampir RM985,000. -BERNAMA
Inle Khaungtaing Luyechun Camp sold off with 7250 million Kyats
Posted: 04 May 2011 04:22 AM PDT
TQ Luyechun Dr Myo Kyi Tha for this information.
What to do, our Inle Luyechun Camp is already in the history. My old school, Kingswood High School was transformed into Kalaw GTI after Nationalization and later take over by Military Commaders' College. I am afraid I would not even in the history after I die.
Related Articles
Enough of Fallacies and Broken Records
Posted: 04 May 2011 04:11 AM PDT
I read with much concern a write up by Syed Jeymal Zahiid in
Free Malaysia Today
HERE
which said:
Dr Mahathir Mohamad today backed the warning by Prime Minister Najib Tun Razak that the Chinese risk losing government representation if they keep voting for the opposition.


The former premier said Chinese voters cannot expect Barisan Nasional (BN) to pick elected leaders from DAP into the government.


"It's just not logical," he told reporters here, adding that this trend is a cause for alarm as a halt in Chinese-Malay cooperation will destabilise the nation.
While it is true that Chinese voters cannot expect BN to pick elected leaders from DAP into the government, it does not mean that those same leaders from the other side of the divide cannot represent the voice of the people.
Yes, we have to choose wisely. CSL defended Najib's remarks, arguing that it was a fact whilst others alleged it was political blackmail.
One fact remains. It is likely be more difficult for Opposition leaders (regardless of their ethnic background) to get allocations and support from the status quo. That is something we cannot deny. However, such a situation would merely alienate voters from the status quo instead of endearing them to the establishment.
Are they prepared to fall out of favor?
In that FMT article,  Mahathir said the same situation happened in 1969 and he said that MCA president, the late Tun Tan Siew Sin, gave the same warning, saying that the Chinese must continue to vote for the party to maintain representation in the government.
"But in any case, MCA still won quite a lot of seats so there were candidates for MCA to be represented in the government," he added.
Whilst it is true that political tension led to what Mahathir referred to as "the infamous bloody May 13 racial riots that left hundreds dead", I opine that such an incident will NOT happen again.
It is also glaringly clear that MCA is so passé! Their shelf life expired long ago and no threat can resuscitate that party!
Malaysians are a more mature lot than what they were in 1969 and I am sure no one would resort to physical violence (unless they were paid to do so perhaps!). I believe we have reached that stage in nationhood where we realize the importance of peace and harmony and are likely to uphold such values more than resorting to physical expressions of discontent.
I do agree with the article that "such statements will send mixed signals and alienate Chinese voters further, rendering Najib's 1Malaysia concept hollow". Personally, I believe that Najib's 1Malaysia concept is a commendable one and it is most unfortunate that it appears that some may be in overdrive to dent whatever initiatives and these include organizations and some of the MSM.
Until and unless the authorities concerned are sincere about obliterating racial polarisation, our nation may continue to be divided along ethnic differences and unscrupulous people may continue to sing this tune much to the chagrin of those who want the country to march forward.
As such, fallacious statements are being given and folk tales being told as to what may befall us.
The Malaysian Insider
report
HERE
puts it differently:
Tun Dr Mahathir Mohamad suggested today that the Chinese community needed to keep MCA in government to maintain racial stability and co-operation.


He stressed that this was a matter of concern for the entire nation as without co-operation among the races in government, instability would ensue.


"It's a cause of worry for the whole nation.
I believe there are MANY OTHER REASONS/ISSUES that we are worried about and these are issues which DIRECTLY affect us. But why aren't leaders as concerned about these very issues such as the brain drain, corruption, getting to the bottom or murders, declining education standards etc? Why the concern to grasp at their seats of power which are slowly slipping out of their hands? As long as there are those who breed strife via provocative statements and get away with it scot-free, racial stability and cooperation will be a pipe dream.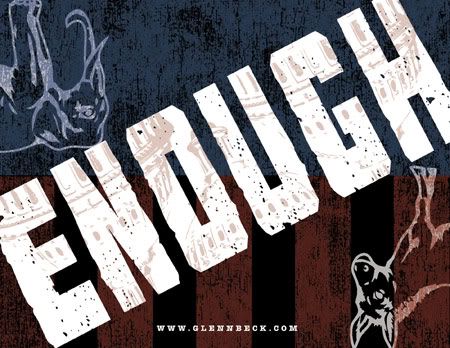 I am sure the rakyat has had enough of threats - direct or veiled which merely serve to push us away instead of drawing us back to the fold.
Exercising one's right to vote does not cause instability. It is a prerogative and the status quo must learn to accept the voice of the rakyat and not tell us the same fallacies like a broken record!
Are they prepared to do that or do they want us to listen to them instead?
MCA Jelas Menentang Islam - S/U Akhbar Nik Aziz
Posted: 04 May 2011 04:13 AM PDT
M
CA penentang Islam sebenar - Pejabat MB Kelantan
Semua pihak diminta mengkaji pendirian politik MCA yang menjadi kawan Umno sejak sekian lama sebelum mempertikaikan hubungan antara PAS dengan DAP dalam Pakatan Rakyat.
Ini kerana,
kenyataan-kenyataan dari pimpinan MCA terbukti menentang Islam berbanding dengan DAP
, kata Setiausaha Akhbar Menteri Besar Kelantan, Fadhli Shaari.
Pegawai Menteri Besar Kelantan, Tuan Guru Datuk Nik Abdul Aziz Nik Mat itu mengulas laporan muka depan lidah rasmi Umno, Utusan Malaysia hari ini yang melaporkan kenyataan Mufti Perlis kononnya siapa yang menentang perpaduan antara Umno dan PAS adalah pengkhianat Islam.

"Mufti Perlis seharusnya memberikan komen apakah hukum kerjasama di antara Umno dengan MCA apabila Presiden MCA menyatakan dengan jelas bahawa mereka boleh menerima kehadiran PAS di dalam BN tetapi dengan syarat PAS menggugurkan agenda perjuangan negara Islam," katanya.

Begitu juga dengan cadangan MCA untuk menyaman kerajaan negeri Kelantan sekiranya terus menguatkuasakan undang-undang menghalang premis judi beroperasi,

apakah hukumnya Umno selaku rakan kongsi MCA dalam Barisan Nasional membisu seribu bahasa?



Sebelum ini, Presiden MCA, Datuk Seri

Chua Soi Lek mempermainkan tindakan calon PAS dalam pilihan raya kecil Tenang, Normala Sudirman, yang enggan bersalam dengan bukan muhrimnya tanpa memakai sarong tangan

.

Beliau juga berkata, apa gunanya beliau memahami kehendak Islam dalam isu ini.

Bagi pegawai Nik Aziz itu, PAS mempunyai hujjah yang jelas kenapa parti Islam itu berkawan dengan PKR dan DAP dalam Pakatan Rakyat.

"Persoalannya, bagaimanakah PAS boleh bekerjasama dengan DAP dan PKR di dalam Pakatan Rakyat? Hakikatnya DAP dan PKR tidak menolak prinsip Islam yang dibawa oleh PAS dan tidak mendesak supaya PAS menggugurkan dasar perjuangannya selama ini," katanya.



PAS dan DA

P

Sebelum ini, AJK PAS Pusat, Dr Dzulkefli Ahmad ketika berhujjah dalam isu ini berkata,

"MCA menolak PAS daripada menyertai BN jika PAS kekal dengan dasar perjuangan Islam. Najib jemput, Soi Lek tolak!"



"Tapi, DAP tidak pernah sesekali meminta PAS untuk menggugurkan negara Islam, ia cuma bukan agenda bersama Pakatan Rakyat," tulis Dzulkefly di laman Twitternya, yang secara langsung ingin memberitahu Najib bahawa MCA adalah jauh lebih teruk daripada DAP dalam hal yang berkaitan dengan Islam.

Dzulkefly juga menyifatkan drama antara Najib dan Chua hanyalah sebagai satu percubaan untuk memberikan lesen kepada kedua-dua pihak untuk memburukkan kaum Tionghua, PAS dan Islam, semua pada masa yang sama, tapi kepada hadirin berlainan.

"Chua tengah memberikan Umno lesen untuk memburukkan kaum Tionghua, dan Umno memberikan lesen kepada Chua untuk membusukkan PAS dan Islam. Satu gabungan yang sesat!" kata Dzulkefly.

"Chua selalu didedahkan oleh Umno bahawa PAS sentiasa berpendirian untuk sebuah negara teokratis dan otokratik. Aduh, betapa ianya jauh menyimpang daripada kebenaran!" kata Dzulkefly.

Hari ini, Utusan menyiarkan kenyataan Mufti Perlis, Dr. Juanda Jaya yang dilaporkan berkata mana-mana pihak yang menentang penyatuan di antara Umno dan PAS ialah pengkhianat kerana al-Quran sendiri telah memerintahkan supaya umat Islam bersatu dan Islam perlu ditegakkan.

"Dengan bersangka baik kepada Sohibus Samahah Mufti Perlis, saya menganggap kenyataan tersebut separuh masak atau sengaja dilaporkan separuh masak untuk meletakkan persepsi bahawa Mufti Perlis menghentam pihak-pihak tertentu khususnya di dalam PAS yang menentang penyatuan PAS dan Umno," tulis Fadli dalam kenyataannya.

Katanya, perlu diingat, PAS melalui pemimpinnya termasuklah Mursyidul Am, Datuk Nik Abdul Aziz bin Nik Mat telah berkali-kali menyatakan bahawa penyatuan di antara PAS dengan Umno boleh berlaku bila-bila masa dengan syarat Umno mengubah dasar kepada Islam.

Kenyataan ini pernah disiarkan dalam sebuah media Rabu 14 Julai 2010 yang lepas.

Sekiranya seseorang itu dianggap Islam melalui syahadahnya, maka syahadah sesebuah pertubuhan ialah perlembagaannya. Adakah UMNO telah bersyahadah di dalam perlembagaannya?, soal Fadli.

Justeru, beliau berharap agar Mufti Perlis dapat mengemukakan pelan cadangannya secara terperinci agar dapat difahami dengan jelas letak duduknya kenyataan beliau.

"Hakikatnya, PAS tidak pernah meletakkan ke tepi agenda perpaduan umat Islam tetapi perlulah diletakkan Islam sebagai dasar terlebih dahulu," katanya. -HD



Of teenaged children and a teenager wannabe…
Posted: 04 May 2011 03:05 AM PDT
The past long weekend would have been a good time to just sit back and relax at home… but did I choose to do that? Nope!
For one thing, the leadership camp I had registered 4 of "my children" for was during that long weekend, and I was supposed to fetch them at their respective homes and send them to the place where they were supposed to assemble before taking a bus to the campsite.
I had to fetch 3 of the children – Fuzi's daughter and Sofie's 2 older sons. As for Aini's daughter… well, her house is not that far from the assembly point, so she said she'd go on her own.
As early as 6.40 am, I left my house, heading over to Fuzi's house first to pick up her daughter. I had told Fuzi I'd fetch her daughter around 7 am. When I got there at 7 am sharp, the girl was already waiting outside the house.
Then off to Sofie's house to pick her 2 boys, who as always, would wait for their mother's ramblings before they'd make a move!
All three were rather quiet in the car. Still shy. Although Azman, Sofie's second son, is usually the talkative type, but that morning he too was quiet. We got to the assembly point at about 7.45 am, and after making sure they had registered and signed at the registration counter, I left them there and told them I'd be coming to fetch them on Monday evening when they come back from the camp.
So, did I relax at home until Monday evening? Heck no – I went to unwind myself! Back to my old school in Bukit Merbah, Seremban to become a teenager again! Ooops… a teenager wannabe, that is!
I actually spent the night at one of the dorms, together with some new roommates from various batches and various houses. Out of those who spent the night in the dorm, only one of them had been my dorm-mate before waaaaay back during my school days.
And the very next day guess what this close-to-fifty-but-pretending-to-be-fifteen female specie did? SHE PLAYED HOCKEY. Ah, but not to worry, the game was played at a much smaller field, 7 a side, 10 minutes each half with a 5 minutes break and players could be replaced at any time during the game. Our only problem was, by the time the game started, we had exactly 7 players! No reserves to replace any of the pancit players!
Our Under-50 players - The teenager wannabe in brown
I was the oldest player on the field that day – we called ourselves the OGA under-50 hockey team… and we played against the TKC under 15 team. That must have been the longest ever 20 minutes of hockey game I had ever played. Maybe the girls did kasi chan, I don't know, but despite the lack of stamina amongst the oldies, by the end of the 20 minutes, the under 50 beat the under 15 team, 5 goals to nil!
Am glad to say that I didn't suffer from any body aches or anything of that sort despite falling once during the game in my excitement to chase the ball. The girl whom I clashed with while chasing the ball, upon seeing me fall, got so concerned that she asked me twice if I was okay. And during half time she came to see me again to ask the same thing. She must have thought this orang tua sure dah lebam sana sini and she must have felt guilty she was involved in the clash. But hey, I'm A-OKAY, still standing, no bruises whatsoever and should still be able to participate in the 3km charity run on 15th May in Ipoh.
What matters is that I did unwind and I did enjoy myself at my alma mater. And at the same time I also managed to collect loads of toys from friends, to be given to the children of our HIV families during our Annual Family Day scheduled to be held in July. In addition to that, I also got more sponsors for my coming 3km charity run on 15th May. It was such a 3-in-1 weekend… I got to unwind, I got to collect toys, and I got more sponsors for my run.
I drove home on Sunday itself (yep, the same day I played hockey) and alhamdulillah made it back safely to Ipoh by 6 pm. Luckily the teenaged children who went for the leadership camp were only coming back the next day so there was no rush for me.
On Monday, I was told that the children should be back in Ipoh by 6.30pm. So in the afternoon, I made sure I went to the Buddies center to unload all the toys I had collected earlier on Sunday. Otherwise, there'd be space for only one passenger when I was supposed to fetch 4!
At 6.30 pm, I was already at the place where the children were supposed to be. The same place where I had sent them earlier. But as I got there, none of them were there yet. When I enquired with the organisers, I was told that there was massive jam in Simpang Pulai, and so the bus would be late. Apparently, the bus which was supposed to fetch them at the campsite in Tapah got there late because the drive from Ipoh to Tapah took 2 hours as compared to the usual 30 – 40 minutes!
The bus made it back at 7 pm. One by one the children came down, and when my 4 children got down from the bus… I could see immediate positive outcome – they were more open, more friendly and more cheerful!! Yayyy!!
I will definitely consider sending some of my other children for next year's leadership camp!
DAP mahukan pemimpin Melayu yang berintergriti memimpin negara
Posted: 04 May 2011 02:10 AM PDT
Saya ditanya oleh beberapa orang adakah DAP benar-benar ingin mengambil alih negara ini dan pemimpinnya akan menjadi PM jika DAP berkuasa? Jawapan saya kepada soalan itu ialah; jika DAP berjaya menguasai Parlimen pemimpinnya akan menjadi PM dan mengetuai eksekutif negara.
Tetapi adakah itu akan terjadi? Jawapannya adalah TIDAK kerana DAP tidak pernah menurunkan jumlah calon yang cukup untuk mengambil alih negara jika semua calonnya menang di dalam pilihanraya umum. DAP memahami 'limitations' yang ada pada mereka.
Di Sarawak baru-baru ini, DAP hanya bertanding di 15 kerusi daripada jumlah 71 di dalam DUN Sarawak. Di Pulau Pinang sendiri DAP hanya bertanding di 19 kerusi sedangkan untuk mendapat majoriti yang 'simple' secara sendirian parti itu memerlukan 21 kerusi setidak-tidaknya. Tetapi DAP hanya menurunkan 19 calon dan memenangi kesemua kerusi yang ditandinginya.
Seperti juga MCA kehadirannya di dalam politik negara bukan untuk mengetuai kerajaan dan menjadi PM kepada negara ini. Di Perak, PAS hanya memenangi kerusi yang kecil bilangannya tetapi DAP yang telah memenangi kerusi yang banyak tidak mengambil kerusi MB kerana undang-undang tubuh negari itu hanya memperuntukkan jawatan MB itu untuk orang Melayu. Maka diberikan kerusi itu kepada Nizar Jamaludin daripada PAS.
Tetapi UMNO telah merampas kuasa melalui permainan politik kotor dan mengambil alih pentadbiran negeri Perak itu. Hanya UMNO sahaja memilih seorang MB yang tidak berapa Melayu sebagai MB negeri itu. Itu bukan salah DAP.
Dalam pilihanraya dahulu DAP telah bertanding kurang dari 50 kerusi Parlimen dan jumlah itu tidak sampai pun 25% daripada keseluruhan jumlah kerusi di Dewan Parlimen kita. Masing-masing bilanglah jumlah kerusi yang dipertandingkan oleh DAP di negeri-negeri lain. Jumlah calon mereka jika menang sekali pun tidak akan membolehkan DAP menjadi tunjang pemerintahan negara.
Hanya mereka bersatu dengan parti-parti yang mereka bersama di dalam 'coalition' alternatif untuk memerintah di Pulalu Pinang seperti juga yang berlaku semasa Gerakan memerintah dahulu. Bezanya dulu Gerakan yang didominasi oleh bangsa Cina dan sekarang diperintah oleh DAP parti 'multi-racial' yang didominasi oleh kaum Cina juga.
Persoalannya, apa yang menjadi masalah kepada orang Melayu di Pulau Pinang misalnya…atau kepada orang Melayu di seluruh negara? MCA tidak akan membolehkan bangsa Melayu untuk menjadi calonnya di dalam mana-mana pilihanraya sedangkan DAP boleh membenarkan calon daripada orang Melayu jika parti itu mahu menunjukkan dengan secara 'real' bahawa parti itu merupakan parti 'multi-racial'. Jika DAP meletakkan calon Melayu di setengah kawasan, maka parti itu wajar menjadi alternatif kepada MCA. Apa lagi yang orang Melayu hendak memberikan sokongan kepada MCA lagi sedangkan parti itu tidak memberikan apa-apa keuntungan kepada BN?
Malahan MCA sudah menjadi beban yang berat untuk dikendung bersama. Calon-calon MCA terpaksa diletakkan di kawasan yang didominasi oleh orang Melayu untuk mendapatkan sedikit peluang untuk menang, sedangkan DAP merupakan parti yang 'reliable' yang boleh membawa sokongan orang Cina jika kita bekerjasama dengannya. Tidak bolehkah BN memikirkan hal ini?
Kenapa tidak diusahakan untuk bekerjasama? Mungkin DAP boleh memberi kerjasama dengan BN tetapi yang menjadi 'apprehension' kepada parti itu ialah samada mereka berkeyakinan dengan keseluruhan kepimpinan BN khususnya UMNO yang ada pada hari ini.
Itulah sebabnya jika pemimpin UMNO mampu untuk
berkorban demi parti dan bangsanya maka kerjasama itu tidak mustahil boleh dilakukan. Apabila kerjasama itu mampu dilakukan maka kita akan kembali kepada zaman negara mula mencapai kemerdekaan dahulu. Parti Cina mengambil sokongan orang Cina, parti Melayu meraih sokongan orang Melayu dan India mengambil sokongan orang India. Itulah Perikatan dahulu.

Yang masih menjadi masalah ialah orang Melayu sahaja. Orang Cina sudah sepakat berteduh di bawah DAP, Orang India nampaknya sudah kembali bersatu di bawah MIC dengan kompromi yang sedang dilakukan oleh parti itu dengan menyatukan kembali semua ahli-ahlinya yang telah dipecat oleh Samy Vellu dahulu dengan ahli-ahli yang sedia ada.

Pendeknya, orang Cina telah mengambil sikap dan telah pun menunjukkan pendirian mereka. Orang India pula mengambil sikap untuk terus bersama MIC. Hanya orang Melayu sebenarnya yang belum bersatu dan saya merasakan orang Melayu sedang melakukan 'soul-searching' dan belum lagi menampakan 'urgency' untuk menentukan sikap mereka.

Orang Cina dan India sudah bersedia dan sudah pun menentukan sikap yang baik untuk mereka. Ini negara demokrasi. Orang Melayu sememangnya tunjang kepada politik negara. Tetapi orang Melayu harus menunjukan 'dispositon' sebagai peneraju kepada politik negara. Sebagai tunjang, pemimpin Melayu mesti menunjukkan kepimpinan bersih yang hakiki untuk mendapat penghormatan oleh bangsa lain yang kita pimpin sekali.

DAP tidak anti Melayu. Tetapi momokan media dengan parti-parti yang berkuasa telah membuat orang Melayu mempunyai perasaan takut kepada dominasi DAP di kalangan bangsa Cina. Maka yang menggunakan sentimen racist ini adalah UMNO dan ini hakikat. Takkanlah saya keliru kerana saya juga pernah bergiat aktif dalam UMNO dan itu perkara yang di antara sesama Melayu memahaminya.

Jika DAP menunjukkan kepada rakyat bahawa parti itu adalah parti untuk semua kaum maka DAP sepatutnya meletakkan beberapa calon Melayu dan jika ini dilakukan oleh DAP maka yang pasti akan terjadi parti itu akan mendapat sokongan dari sebahagian pengundi Melayu di dalam pilihanraya yang akan datang.

Saban hari rakyat bertambah terbuka dan berfikir dan tidak lagi menerima bulat-bulat apa yang diperkatakan oleh media perdana dan aktivis pro BN yang giat melalui alam cyber dan sebagainya. Zaman berubah dan siasah pun berubah. Sedangkan sungai pun berubah apatah lagi pemikiran manusia yang begitu sophisticated pada hari ini.

Yang menjadi 'apprehension' yang terbesar bagi DAP untuk bekerjasama pada pendapat ramai yang saya bertanya ialah DAP tidak berkeyakinan bahawa kepimpinan hari ini boleh melaksanakan tugas kenegaraan dengan penuh tanggungjawab dan telus.

Maka itu masalah UMNO. Tidak tahulah kita samada pahttp://www.blogger.com/img/blank.gifrti ini boleh melakukan perubahan kerana ianya memerlukan pengorbanan barisan kepimpinan untuk mempastikan UMNO ini relevan lagi kepada keperluan dan kehendak ramai.

Tetapi mahu tidak mahu UMNO mesti berubah untuk tidak menjadi parti yang dipinggirkan oleh rakyat pada masa akan datang. Kehendak rakyat lagi berperanan daripada kehendak pemimpin, kerana tanpa rakyat tiadalah pemimpin. Persepsi buruk yang ada pada UMNO harus dikikis dan ianya hanya boleh dilakukan dengan pertukaran barisan kepimpinan. - aspanaliasnet
PKPS CATAT KEUNTUNGAN DAN BERJAYA KURANGKAN KOS PENGURUSAN
Posted: 04 May 2011 02:07 AM PDT
KENYATAAN AKHBAR3 MEI 2011 Anak syarikat milik penuh Kerajaan Selangor, Perbadanan Kemajuan Pertanian Negeri Selangor (PKPS) mencatat keuntungan sebanyak RM1.8 juta sepanjang 2010 hasil pengurusan yang sistematik dan profesional. Menerusi sistem pentadbiran yang telus dan urus tadbir baik yang dilaksanakan selepas 2008, PKPS juga telah berupaya mengurangkan kos operasi sebanyak RM2 juta.
SELANGOR TUBUH KUMPULAN WANG TABUNG WARISAN BENCANA ALAM
Posted: 04 May 2011 02:06 AM PDT
KENYATAAN AKHBAR4 MEI 2011 Kerajaan Selangor menubuhkan Kumpulan Wang Tabung Warisan Bencana Alam (TWBA) Negeri Selangor dengan suntikan awal dana sebanyak RM10 juta bertujuan membantu Kerajaan Negeri menampung perbelanjaan mangsa-mangsa bencana alam. Menteri Besar, Tan Sri Abdul Khalid Ibrahim, berkata TWSA ini ditubuhkan mengikut Seksyen 10 Subseksyen 4 (b), Akta Tatacara Kewangan 1957 yang
M'sian Home Minister: No room for terrorists here ?
Posted: 04 May 2011 02:01 AM PDT
PUTRAJAYA: Malaysia is not a terrorist breeding ground because there is no room for them, said Home Minister Datuk Seri Hishammuddin Hussein (above).
"We know exactly what their targets are and at the moment, I can safely say they have no plans to make Malaysia a target," he said after a courtesy call from Indian Foreign Minister S.M. Krishna at his office here yesterday.
Hishammuddin, when asked whether Malaysia faced a backlash following Osama bin Laden's killing on Monday, said the police had tightened security at strategic places like embassies and public areas.
He added the police's counter-terrorism unit received information from their counterparts from across the globe on a regular basis.
"As we speak now, there is no real concern. They (the terrorists) are mobile and sometimes do end up on our shores," he said. "But, that does not mean we are breeding terrorists."
Meanwhile, PAS Youth has condemned the al-Qaeda leader's killing.
Its Youth chief Nasrudin Hassan said it was a criminal offence as Osama had not been proven guilty in any court.
"America should not divert world attention from its act of terrorism in Iraq," he said as he condemned Israel's terrorism in Palestine.
Nasrudin said Osama's murder had "opened the eyes of the world to fight the global superpower's atrocities".
PAS' Titiwangsa MP Dr Lo' Lo Ghazali twittered, saying "Jenazah Osama pun mereka takut. Apa bukti Osama dah mati?" (They are even afraid of Osama's remains. What proof is there that Osama is dead?)
PKR's outspoken leader Badrul Hisham Shahrin, who is known as Chegubard, also twittered that "Kematian Osama xakn puaskn hati US dia tetap cari musuh baru supaya sentiasa ada alasan takut2kan dan tekan dunia...alFatehah buat Osama dll." (Osama's death will not satisfy the US, it will continue to look for new enemies to give excuses and frighten the world.)
Also twittering was Opposition Leader Datuk Seri Anwar Ibrahim, who said that most Muslims rejected Osama's ideology of violence.
He added: "Our challenge: Struggle for freedom and justice (including Palestine, Iraq, Afghanistan)."
-The Star/Asia News Network