---
1st Avenue & Magazine Road, Penang – Night
Posted: 14 Jul 2011 10:05 AM PDT
Posted: 14 Jul 2011 09:58 AM PDT
" This is not a ballroom dancing class " said the instructor.
This class was introduced recently in Fitness First and guess what? i have started to hit this class since the LOSE IT program claimed whoever took up the program will be able to lose weight. Is this effective... hmmm  so far i haven't see the result yet as i only attended two classes. Yesterday evening was my 2nd class. So what is LOSE IT!
Are you convince to join the class now? I have marked my calendar to join this class every Thursday @ Fitness First 1Mont Kiara. BTW, I'm yet to attend Dave's conducted class on LOSE IT!. I bet it will be even more fun if he is teaching.
This posting includes an audio/video/photo media file: Download Now
Posted: 14 Jul 2011 09:37 AM PDT
It was an opportunity that I couldn't decline. Last month while I was visiting Durian Seng's durian farm in Sungai Pinang - on the other side of Penang island - he asked me whether I was free to follow him and his friends down to Kuala Lumpur.
We are delivering some 600 durians to a private function there, he told me. But I'll just be in the way, I replied. What do I know about your durians except to eat them when opened? I don't even have a tool to open the fruit. Don't worry, he assured me. All he wanted was to recruit some friends who could join in the drive. It's going to be a long day, he warned me, because we shall be going down in the morning and possibly be driving back in the middle of the night.
Well, I was all game. As I said earlier, this was an opportunity not to be missed. Six hundred durians. Of the best quality. From Balik Pulau, Penang. All the
Hor Lors
, Red Prawns,
Bak Eus
and whatever else. I'd be surrounded by a treasure trove of the finest quality durian.
On the day we were supposed to go down to KL, Durian Seng called. Sorry, he said, his customer has now requested 900 durians and so, he has to use the morning to source for more fruits from his siblings' farms. You see, it's not only his farm alone that's producing those durians. He has several brothers, all durian orchard owners too, but he is the most visible among them.
Eventually, he came back Bukit Mertajam to pick me up at about 12.30pm. By the time we arrived in Kuala Lumpur, it was 5.30pm. Just about one and a half hours left to unload the fruits and wheel the containers into the clubhouse.
So this is what a carload of 250 durian fruits look like, the first thought that came into my mind when I opened the boot of the Avanza. That many, huh? And there were altogether four cars. Inside the clubhouse, it was left to Durian Seng and his wife to separate out the durians. They were the experts. They knew which were which.
This then, was the lull before the storm. All the durians had been stacked nicely at the back. Durian Seng was getting ready to open one or two fruits for display. And there would also be rambutans, mangosteens and langsats for the guests. By 7.30pm, the guests had started to arrive and Durian Seng and his friends got busy opening the fruits. Me? I stood in the background helping them to clear away the empty durian skins. And I tell you, it was hard work and agony. We worked non-stop right until 10pm.
That was when we finally had some time to catch our breath and finally had something to eat. But before long, people started coming again, this time to take back those unfinished durians. They knew that the best quality durians had been reserved for last, and this was what they were waiting for.
It's funny how people can react to durians with the wildest abandon. When it comes to this fruit, sometimes all their reservations and inner inhibitions are left behind and you see their starkest characters. It can be behaviour at their best or behaviour at their worst. So if you are a student of behavioural science, you can certainly draw conclusions from seeing how people react to the durian fruits.
Anyway, this was just my observation. At 11.30pm, we started packing up for the long drive back to Penang. We left the clubhouse way past midnight and I reached home at about 5.30am. Funny though, despite the long drives and the hard work, I didn't feel tired at all. I only managed to catch some sleep at nine in the morning. But it took me two days to get over the experience and return to my normal self. And I still don't know anything about opening a durian with a penknife.
ca-pub-5430283382112812
BARISAN NERAKA is a cartel of liars because they themselves are gods!!
Posted: 14 Jul 2011 10:15 AM PDT
Even the demons believe that there is one God--and shudder (and demons are damned liars!)
BN is cartel of liars because they themselves are gods.
Posted: 14 Jul 2011 09:07 AM PDT
tomorrow i'll be catching the morning air asia flight to kuching. main purpose is to attend our society of  st vincent de paul national council AGM. i'm not a delegate but i'm attending as an observer (partly on account of me being the website administrator).
the AGM will be on saturday morning but we are arriving one day earlier and leaving one day late… to makan angin (sight seeing) in kuching.  oh by 'we' i mean my sister and my mother. my sister is a delegate. my mum of course will not be joining us during the meeting but only the sight-seeing. we'll be meeting our cousin there, who had kindly offer to show us around.
oh yeah, we'll be staying at the telang usan hotel and the meeting is also there of course. delegates from all over the states will be present and this time we will have some foreign observers too. i understand that the telang usan hotel is the only hotel run by the orang ulu in kuching. well, looking at the picture and some review, it's not that bad.
i'll be bringing my laptop… in case there's anything to be updated at the website, or anything to write about the AGM. er… ok i confess, actually more because of i want to use it to go online! haha. can't get by a day without internet. though my HTC phone can access internet with my maxis wi-fi modem, but the phone screen is too small, not good to look at it for a long time.
this will be my first time to set foot in kuching so yes, need to go sight seeing (especially to do with culture and heritage) and to…. eat eat eat! try out sarawak food. oh and to buy buy buy! buying souvenirs and local food and handicrafts.
ok since i'll be having my laptop with me, i can still blog (if need to). either i will blog or update on facebook or both! blog only when there's much to say.  ok since i don't have anything else to say now, i'd better end here. wish me happy holiday… oh, and any tips for me in visiting kuching? recommendations of good food to eat, good local foodstuff to buy back, good places to visit – anything are most welcome.
watch out the city of the cat – here i come!
Siasat Dari Mana Datang Kekayaan Melampau Rosmah
Posted: 14 Jul 2011 09:49 AM PDT
D
i mana Rosmah dapat wang?
Suruhanjaya Pencegahan Rasuah Malaysia (SPRM) didesak supaya menyiasat sumber kewangan isteri Perdana Menteri, Datin Seri Rosmah Mansor hingga beliau mampu untuk memiliki cincin dan gelang tangan bertatahkan berlian.
Ahli Parlimen Pokok Sena, Dato' Mahfuz Omar berkata, SPRM harus menjalankan siasatan segera bagaimana, Rosmah sebagai seorang suri rumah mampu memakai cincin dan gelang tangan berlian.
Selepas tersiar dalam laman-laman web mengenai cincin berlian milik Rosmah bernilai RM73 juta yang diimport dari Amerika Syarikat tanpa membayar cukai, tersebar pula gambar Rosmah juga memakai gelang tangan berlian seberat 65 karat bernilai RM1.65 juta.

"SPRM mesti telus dalam siasatannya. Di mana Rosmah dapat wang, pada hal beliau hanya seorang suri rumah sahaja," kata Mahfuz ketika dihubungi FMT hari ini.

Beliau yang juga Naib Presiden PAS menegaskan bahawa sudah tentu Rosmah tidak mampu. Begitu juga suaminya (Datuk Seri) Najib Tun Razak tidak akan mampu membelinya dengan gaji sebagai seorang perdana menteri.

"Kita bimbang berlaku penyelewengan. Kemungkinan ada pihak-pihak yang berkepentingan yang 'memberi' barang-barang mewah itu kepada Rosmah.

"Maka kita pun nak tahu apa yang mereka dapat daripada Rosmah sehingga mereka sanggup menghadiahkan barang-barang yang sangat bernilai itu," terang beliau.

Mahfuz berkata, sekiranya Rosmah menggunakan wang dari orang ramai (taxpayers' money) sepertimana yang didakwa oleh setengah- setengah pihak, siapa yang bertanggungjawab melulus dan mengeluarkan wang untuk Rosmah.

"Memandangkan sudah ada pihak yang membuat laporan kepada SPRM, suruhanjaya itu harus menjalankan siasatan segera berhubung cincin dan gelang tangan itu," katanya.

Presiden Solidariti Anak Muda Malaysia (SAMM), Badrul Hisham Shaharin telah membuat laporan di pejabat SPRM di Pulau Pinang kelmarin berhubung dengan cincin berlian ini.



Najib, Rosmah ada kepentingan



Beliau yakin Najib dan Rosmah ada kepentingan dalam perkara ini, lagi pun kedua-dua item ini tidak dikenakan cukai dari Jabatan Kastam.

"Kita harus ingat bahawa Jabatan Kastam terletak di bawah Kementerian Kewangan dan Najib adalah juga Menteri Kewangan," tegas beliau.

Mahfuz berkata, kita harus mencari jalan bagaimana untuk mendesak supaya Najib mengambil cuti atau digantung tugasnya sebagai perdana menteri sementara siasatan dijalankan terhadap beliau dan Rosmah.

"Memandangkan Yang DiPertuan Agong tidak mempunyai kuasa untuk memecat Perdana Menteri, maka kita harus mencari jalan supaya beliau (Najib) mengambil cuti atau jawatannya digantung buat sementara," terang beliau.

Kelmarin, beberapa blogger melaporkan bahawa cincin berlian berharga RM73 juta itu dibawa masuk ke negara ini melalui syarikat Jacob & Co, milik Jacob Arabo, seorang ahli perniagaan berbangsa Yahudi.

Sementara blogger lain, "Semut and Papan Kekunci" menyiarkan gambar Rosmah memakai gelang tangan berlian seberat 65 karat berharga RM1.65 juta.

Dalam perkembangan yang lain, Mahfuz memberitahu bahawa Najib akan mengimpot empat atau lima buah kereta mewah tidak lama lagi dan beliau pasti Najib tidak membanyar duti import yang mencecahkan jutaan ringgit itu.

"Sebagai Menteri Kewangan di mana Jabatan Kastam terletak di bawah kawalseliaannya, saya yakin beliau tidak akan membayar cukai import," katanya. -FMT







The spendthrift couple



Najib and his domineering wife Rosmah Mansor are busy digging into the taxpayers' pockets and an end must be put to this.

Earth provides enough to satisfy every person's need but not their greed. – Mahatma Gandhi.

The country celebrates its 54th independence next month. Incidentally, the freedom brings with it a bitter reminder of how with passing time, greed has become second nature to Barisan Nasional in general and Umno in particular.

With their conscience long traded in for a lavish life all at the expense of the rakyat, former leader Dr Mahathir Mohamad and current Prime Minister Najib Tun Razak shamelessly emptied the nation's pocket time and again for their personal benefits.

During his 22 long years as premier, Mahathir for one almost depleted the resources of Petronas, the country's national oil company. Petronas became the "piggy bank" to fund mega projects like the Petronas Twin Towers and the shifting of the federal administration to Putrajaya, among others.

As DAP adviser Lim Kit Siang put it, "Mahathir did not bat an eyelid" to misuse funds to "bail out dubious projects", the most infamous being the RM2 billion bailout of his son Mirzan's shipping concern Konsortium Perkapalan Bhd which fell into billion-ringgit debts.

Now, it is Najib and his domineering wife Rosmah Mansor who are busy digging into the taxpayers' pockets. First, it was reported that this couple chalked up RM17 million in travelling expenses since Najib assumed the premiership in April 2009.

Then, it was revealed that the federal government wasted RM48.7 million of taxpayers' hard-earned money on the official residences of Najib and his deputy, Muhyiddin Yassin, between 2006 and 2010. Of that amount, RM33 million was spent on rent. Both Seri Perdana and Sri Satria in Putrajaya are owned by local authority Perbadanan Putrajaya.

The damage to the nation's purse seems to be limitless. The premier and his deputy wasted away RM10.2 million on electricity bills and another RM3.5 million on maintenance. Both Najib and Muhyiddin, it appears, are the least bothered about the amount of water their families seem to waste, the bill amounting to RM1.96 million.



(These figures were revealed by Minister in the Prime Minister's Department, Nazri Abdul Aziz, in response to a question by Rantau Panjang PAS MP Siti Zailah Mohd Yusof.)



The latest news is that Najib used up US$24 million (RM73.48 million) of the taxpayers' money to gift his wife Rosmah a diamond ring that came all the way from America.

With so much of the people's money being abused, it is disgusting to pay heed to Najib's drum- beating of his 1Malaysia "people first" slogan.



Taking the rakyat for granted



Could Najib or his wife Rosmah, who is said to "wear the pants", explain the need to renovate their official residence, which, by the way, is a rented property?

As DAP Youth chief Anthony Loke pointed out, both Najib and Muhyiddin spent an average of RM171,000 a month on electricity, when an average upper middle class family spends between RM150 and RM300 monthly.

It is alarming that Najib and Muhyiddin are far from being judicious in their spending, making it clear that they have been taking the rakyat for granted, using the people's money for their own personal gratification.

When it comes to wasting so much electricity, does Najib, Rosmah or Muhyiddin understand the harm their unreasonably lengthy and irresponsible power consumption is doing to our environment?

Clearly, the dangers of global warming and climate change are loss to them. Maybe, it is those fancy chandeliers of theirs that are kept alight irrespective of the time of the day – a show of pompous arrogance that best characterises these two leaders.

Does life seem very much comfortable for Najib and Muhyiddin with air-conditioners blasting from every corner of their copious houses? Sipping tea in their finest chinaware? Do both these leaders bother sparing a thought about the fate of some Malaysians who at best can only afford one meal a day or of those villagers who struggle without the aid of tap water and electricity?

Does it prick Najib's conscience that while he hops onto his king-sized bed decorated at its best, many families cramp up like sardines in their pigeon-hole-sized City Hall flats, which at best are an insult to the basic needs of the low-income earners?



Greed has to end



History seems to be repeating itself, with Najib and Rosmah both conveniently emptying the nation's deposit box through their expensive travels.

Figures released by the Prime Minister's Department in Parliament recently, thanks to a query by PKR MP Tian Chua, showed Najib and the flamboyant Rosmah spent over RM17 million of taxpayers' money on travels, from the time Najib assumed premiership in 2008 up to June this year.

Najib and his wife showed no concern over their lavish travel expenses which have never stopped increasing. In 2008, this couple blew RM1.7 million, in 2009 it increased to RM4.81 million, in 2010 their spending rose to RM5.41 million and for the first half of this year, the Najib-Rosmah splurge stood at RM5.42 million.

What is shocking is that the Prime Minister's Department has no specified allocations when it involves the expenses of a prime minister's wife.

Does this mean that the PM's wife can use up as much money as she wants from the country's reserves? Is there any justification needed on why the money is needed or does Rosmah enjoy absolute immunity by virtue of her being the PM's wife?

When Najib goes around beating the drum of his 1Malaysia under the guise of "people first", the intention honestly has never been to champion the people's welfare.

Rather, it is all about the wants of Najib, Rosmah and their cronies.

More recently, Najib and Rosmah once again dug deep into the pockets of the rakyat to finance their trip to Kazakhstan to attend their daughter's engagement to a rich and powerful Kazakh official. The couple took along an entourage of 200.

Was it not the taxpayers' money which Najib found handy to pay for the 200 people who tagged along? Dare Najib refute it as otherwise? The truth is that nepotism, not rakyat, is Najib's priority.

The selfish Najib-Rosmah team

While Najib foolishly goes about usurping the people's money, wife Rosmah does so in an arrogant manner.

Rosmah cared less when questions were raised about the FLOM (acronym for First Lady of Malaysia) unit based in the Prime Minister's Department. The unit with a six-member staff was tasked with looking into the operational needs of Rosmah.

Just what comprised the operational needs of a PM's wife is a mystery, as was the vision of such a unit equally hazy. Najib, however, denied that such a unit existed in his department.

If there was one objective of this unit that was apparent, it was that of digging into the nation's purse and lavishly organising glamorous events, be they the Islamic Fashion Week or visits to Europe, Middle East and New York.

Soon after Najib assumed the premiership, Rosmah's pet project, the Permata Pintar programme, set up to identify gifted children, was allotted a budget of RM150 million, to facilitate the setting up of 300 centres nationwide.

Rosmah has never been transparent on how the millions meant for her Permata Pintar programme are truly used.



Abusing taxpayers' money



Can Najib account for the US$24million (RM73.48million) spent on a frivolous purchase of a diamond ring? This claim was made by a pro-Pakatan blog, "Milo Suam" which said the ring was sent to Rosmah by the New York-based fine jewellers Jacob & Co. The controversial ring passed through the Kuala Lumpur International Airport and found Customs clearance without any hassle. There was also no import duty imposed on the ring.

All this gives credence to allegations of Najib having abused his powers and trust accorded by the rakyat, from the very day he assumed duty as prime minister on April 3, 2009.

It means, too, that Najib and Rosmah are one greedy and insensitive couple who are busy plundering the country's savings. If this is untrue, can Najib then explain this highly expensive indulgence?

Does Najib have no conscience abusing the taxpayers' money to satisfy his pompous wife's never- ending material demands? Little surprise then that some people have decided to re-name Najib's National Key Results Areas initiative to Najib Kerja Rosmah Arah!

Najib, it seems, is not a leader who is willing to learn and grow from his mistakes. The people are is still very angry with him for abusing his powers and punishing participants of the "Walk for Democracy", organised by election watchdog Bersih 2.0 last Saturday. The people are now asking that Najib step down as prime minister.

As for Rosmah, she continues to shamelessly display her opulent lifestyle. There was talk that Rosmah, who is patron of Malaysian AIDS Council (MAC), demanded that MAC pay for her RM2,000 hairdo if the NGO were to use her picture and patron's message for its bulletin.

When hubby Najib took over as Malaysia's sixth prime minister, Rosmah, charmed by the sweet words of Hollywood veteran actor Robert de Niro, extended him an invite. It remains unknown how much money she lavished playing host to de Niro during his weekend stay in Malaysia. Next, Rosmah blew RM4.5 million on a three-day First Ladies Summit which Malaysia hosted in 2010 and will be hosting again next year.



Have the nation's coffers dried up?



Before the Najib-Rosmah duo go berserk with taxpayers' money, the people have to wisen up and demand the A to Z of how and where their monies are spent. Najib, for one, is certainly not a chip of the old block. Unlike his late father Abdul Razak who put the rakyat's needs first, Najib with all his talk about caring for the people vis-à-vis his one too many strategies for the rakyat, has only one goal in mind – to stay in power for a long, long, time.

Najib's father loved swimming and once even contemplated building a swimming pool in his house. But when Abdul Razak weighed the cost involved, instead of abusing the rakyat's money, he decided to continue going for his swims at the Royal Lake Club swimming pool.

As for Najib, his goals do not reflect his sensitivity towards the rakyat. For all one knows, Najib might be harbouring an entry into the Malaysia Book of Records, as the man who ruled Malaysia the longest, overshadowing the record at present held by Mahathir.

But July 9, 2011, has put the brakes on Najib's wishful thinking of making Putrajaya his "second home". The people have had enough of him and they have a very good reason for wanting to kick him out as their leader -FMT
Disturbing Rise In Animal Experimentation
Posted: 14 Jul 2011 09:00 AM PDT
BBC ONLINE: 13 July 2011 Last updated at 15:50 GMT Animal experiments increase again GM animals and "harmful mutant" animals largely account for the rise  The number of animal experiments carried out in the UK rose by 3% last year, according to government figures.
The rise was largely due to an increase in the use of genetically modified (GM) and
Posted: 14 Jul 2011 08:53 AM PDT
Merab ni bunyinya macam suatu tempat di Kajang. Tapi masa aku kecik-kecik di Perak dulu, "merab" digunakan untuk menerangkan sifat suka melekat dan tak boleh berpisah. Bahasa orang putihnya mungkin clingy aku rasa.
Selalunya perkataan ni diguna pada budak-budak. Sebab memang selalunya budak-budak keciklah yang merab dengan mak-bapaknya. Tapi hari ni aku nak cerita kisah orang tua yang merab! Dan orang tu adalah aku!
Akulah perempuan yang sentiasa berkepit dengan anak dan suami. Sentiasa! Merab sungguh! Bukan aku je, aku rasa suami aku pun sama orang tua merab juga. Memang kami merab dengan satu sama lain dan semestinya merab habis dengan Miki.
Adalah sungguh seksa bagi aku apabila berpisah dengan mamat dua orang tu. Seksa tahap aku jadi stress dan rasa nak muntah bertalu-talu. Aku kalau nervous, risau and stress, kesan sampingannya ialah rasa nak muntah. Kadang-kadang aku rasa ok je, tetapi tiba-tiba rasa keluar isi perut tanpa sebab. Kemudian baru aku sedar yang aku ada masalah sebenarnya. Contohnya aku janji dengan orang dan aku lupa. Atau aku ada benda penting nak buat tapi tak buat-buat. Tapi yang paling selalu ialah aku rindu anak dan suami aku.
Sekarang aku baru tak jumpa mereka adalah dalam 16 jam dan aku memang dah tak lalu makan dan nak muntah. Masalahnya aku masih ada lebih kurang 70 jam lagi sebelum boleh jumpa kembali.
Memang seksa aku sekarang ni. Mujur ada Facetime tapi Miki pulak tak boleh berhenti tanya kenapa Mummy tinggalkan kami? Kemudian dia cium imej kecik muka kembang aku di sudut atas kanan Iphone tak berhenti-henti. Memang seksa aku macam ni…
Takpelah banyakkan sabar tabahkan hati! Semoga Daddy rajin-rajin bancuhkan susu Miki. Semoga stok spentot Daddy cukup sampai ahad nanti. Dan semoga semua sihat, selamat dan diberkati.
Amin!
Posted: 14 Jul 2011 08:36 AM PDT
Click to view slideshow.Tanggal 9 Julai 2011, di kota Kuala Lumpur, itu sejarah yang akan dikenang, selama yang mungkin. Sore harinya, seorang lelaki tua, tentu berpakaian kuning, juga lusuh, sambil menadah tangan disertai kumat-kamit. Dengan wajah polos, ia mengharapkan Yang Atas. Sekelilingnya, banjiran manusia tanpa nama. Semua berhimpun demi sebuah kesedaran; hanya mahu menjadi manusia.
Lelaki itu, pastinya antara para demostran yang turun bagi melawan regim yang kian membelenggu kebebasan, dari hari ke hari. Suasana ini bukanlah asing dalam gerakan melawan kezaliman, dalam mana belahan dunia sekalipun. Bahkan, suasana ini juga bukanlah satu rahsia bagi melawan kezaliman yang sistematis. Angin-angin agama yang melawan sudah memasuki segenap kota. Hampir tiada inci yang tak terlihat luapannya. Ternyata, agama juga punya motivasi untuk melawan keterasingan.
Keterasingan dan agama, dua kata yang menghimbau kita pada Ludwig Feuerbach. Filasuf Jerman ini muncul dengan karya utamanya, Das Wesen des Christentum (Hakikat Agama Kristian), sebuah karya yang menggugat zaman. Malah, terkenal sebagai antithesis kepada faham Hegel tentang agama waktu itu. Melalui Hegel, agama difahami sebagai Tuhan yang mengungkapkan tujuannya terhadap manusia. Padanya, tahap manusia sebagai individu adalah bebas dan mandiri. Namun, di belakang kebebasan dan kemandirian itu, berdiri Tuhan yang mengaturkan semuanya.
Ringkasnya, manusia adalah makhluk bebas dari aturan Tuhan. Manusia adalah wayang yang penuh kesedaran. Tapi, bukan dalang bagi meletakkan penentuan terhadap dirinya sendiri. Meletakkan manusia bukan sebagai titik tindakan inilah yang menjadi kritikan dasar dari Feuerbach. Filasuf ini tegas, bahawa Hegel tlelah memutarbalikkan kenyataan hubungan manusia dengan Tuhan. Falsafah ruh Hegel menunjukkan kemenangan agama terhadap rasionaliti, dan itu tidak mengubah masyarakat. Bahkan, telah menghumban manusia ke lembah keterasingan.
Sebab itu, falsafah ruh Hegel ini terungkap sebagai inti kritikan Feuerbach terhadap agama. Feuerbach tegas, bahawa bukan Tuhan yang menciptakan manusia. Sebaleknya, Tuhan itu sendiri merupakan ciptaan dari khayalan manusia. Dan, waktu yang sama, manusia juga lupa dengan ciptaannya tersebut. Begitu juga, Feuerbach menyatakan bahawa agama adalah penyembahan terhadap hasil ciptaan manusia itu sendiri. Khayalan agama pada manusia melekat kuat, hingga merasa takut, lalu menyembah Tuhan ciptaannya sendiri.
Feuerbach menghuraikan lagi, bahawa agama adalah kelakuan manusia terhadap hakikatnya sendiri. Sambil itu, pengakuan ini seakan diletakkan terhadap makhluk yang lain. Hakikat Tuhan adalah hakikat manusia. Bahawa, hakikat manusia yang dipisahkan dari manusia yang utuh, yang nyata dan yang jasmaniah, yang lalu dikonsepkan dan disembah.
Mengutip pendapat dari Hegel, Feuerbach percaya, sesungguh jalan bagi menjadi Manusia, adalah manusia tersebut harus menjadi objek bagi dirinya sendiri. Maknanya, manusia harus meletakkan dirinya keluar dari jasadnya, supaya dapat mencermin hakikat dirinya sendiri. Maka, perjalanan mencari hakikat manusia ialah mempresentasikan dirinya untuk menemukan dirinya. Inilah sisi kebaikan agama yang terlihat dari Feuerbach. Manusia mementaskan dirinya ke dalam agama untuk melihat hakikatnya. Melalui agama, manusia bertemu dengan nilai kebaikan, keadilan, belas kasih, kolektif, penyayang dan kekuasaan.
Malangnya, ini tak lama. Manusia lalu lupa. Agama yang diprojekkan itu adalah dirinya sendiri, sehingga melihat ianya sebagai realiti yang berdiri sendiri. Kesempurnaan dalam memprojekkan agama menyebabkan manusia takut dan tunduk atas ketidaksempurnaannya. Di tambah lagi, apabila nilai pada agama yang diprojekkan itu tidak lagi diusahakan. Malah, secara pasif mengharapkan berkah darinya.
Akhirnya, Feuerbach melihat bagaimana agama mengusung keterasingan. Melalui agama, apa yang sebenarnya potensi-potensi yang perlu direalisasikan manusia kian lenyap, kerana manusia terus mengharap 'dari sana'. Manusia tidak lagi berusaha kepada kebaikan, kesempurnaan, keadilan dan mencapai manusia secara seutuhnya. Sebaliknya mengasingkan sifat-sifat itu pada 'Tuhan' dan menyembah Tuhan sebagai maha baik, maha sempurna, maha adil. Manusia diasingkan dari nilai yang membawa kepada keutuhannya.
Kritik agama Feuerbach ini disambut cermat oleh Karl Marx. Kritikannya yang sentiasa meresahkan menjadi sebab Feuerbach digelar Sungai Api (Feuer-bach : sungai-api) oleh Marx. Baginya, Feuerbach menjadi aliran api yang sering menyala membakar fikirannya. Melalui pemikiran Feurbach, Marx percaya bahawa "manusia membuat agama, bukan agama membuat manusia." Maka, kritikan Feuerbach memang tidak mendasar. Pernyataan "penderitaan manusia adalah tempat kelahiran Tuhan" itu tidak digali dalam-dalam. Feuerbach tidak bertanya: mengapa manusia sampai mengasingkan dirinya pada agama?
Kerana itu, Marx menemukan suatu yang amat penting. Buatnya, agama hanyalah tanda keterasingan manusia. Tapi, bukan dasarnya. Lantaran itu, Marx menegaskan, "agama adalah ungkapan penderitaan yang sungguh-sungguh. Agama adalah keluhan makhluk yang tertekan, perasaan dunia tanpa hati, sebagaimana ia adalah suatu roh zaman tanpa roh. Ia adalah candu rakyat".
Kata, "ia adalah candu rakyat" bergema. Bukan satu zaman. Tapi, berzaman-zaman, hingga kini sekalipun. Maka, sasaran keterasingan Marx bukan lagi pada agama. Agama hanyalah merupakan kesan terhadap keterasingan manusia. Agama hanyalah merupakan ketagihan yang cuba menyerkup. Paling tidak, menangguhkan rasa perit yang menusuk. Sebab itu, Marx menemukan puncanya. Jarinya menuding pada ekonomi. Baginya itulah sumber sebenar kepada keterasingan. Kemudian, konsep keterasingan terus-menerus menjadi inti dalam pandangan-alam Marx yang radikal. Yakni, mahukan manusia menemukan kesedaran hakiki mereka.
Justeru, keterasingan ini tidak hanya membeku pada ekonomi –sebagaimana yang telah dianggap dasar oleh Marx. Tidak cukup dengan itu, akhirnya melimpah kepada hal-hal yang lebih besar: keterasingan rakyat terhadap negaranya! Pada fakta inilah, Robert E. Lane dalam Political Man mengungkapkan, "ketidakpuasan hati manusia dengan sistem politik sedia ada itu merupakan satu bentuk keterasingan." Jika Feuerbach melihat Tuhan menjajah manusia, moden ini, negara bertindak sebagai Tuhan yang menjajah manusia semula. Malah lebih angkuh, mengikat manusia secara rohaniah dan jasmaniah.
Apa bezanya Tuhan dalam faham Feuerbach, dan dengan negara yang kita ada? Kedua-duanya adalah hasrat manusia untuk menuju keutuhan. Sayangnya, diperhambakan.
Melalui negara, nasib kita diputuskan mengikut hasratnya. Suara manusia dibungkam. Doa direnggut. Jika agama dalam faham Feuerbach telah menarik nilai hak milik manusia ke dalam satu konsep Tuhan; sebaliknya, negara pula menarik hasrat dan hak rakyat ke dalam satu lembaga yang dikenali penguasa. Jika Tuhan dalam faham Feuerbach menentukan –secara perlahan-lahan– bagaimana manusia tunduk pada-Nya; sebaliknya, negara yang kita pula menentukan dengan kekerasan untuk memaksa kepatuhan kita. Jika Tuhan faham dalam Feuerbach mengambil nilai manusia dan diasingkan daripada manusia, lalu manusia itu sendiri tunduk pada nilai miliknya; sebaliknya, negara kita mengambil merebut semua lembaga yang ada, hanya untuk memamah setiap yang kita miliki.
Lalu, apa saranan Feuerbach dari sebuah keterasingan ini? Harusnya menarik agama ke dalam dirinya sendiri. Manusia harus menarik nilai-nilai yang milik Tuhan tersebut ke dalam dirinya. Manusia harus membongkar selubung-selubung gelap agama agar dapat meraih potensi-potensi yang ada padanya. Itu juga yang perlu dilakukan pada negara. Setiap aparatus, organisasi, lembaga dan barang yang jadi milik rakyat, itu harus direbut kembali daripada penguasa. Rakyat perlu bangun, bongkarkan keselubungan misteri penguasa. Zaman ini bukan zaman menunggu belas negara sebagaimana menunggunya manusia pada 'Tuhan' Feuerbach. Zaman ini rakyat bangun untuk memijak segala keterasingan yang ada.
Dan tanggal 9 Julai 2011 tersebut, segala jadi saksi. Betapa, ratusan ribu demonstran bangkit mahu melepaskan segala belenggu keterasingannya, dari penguasa yang zalim. Anehnya, lelaki tua yang berbaju kuning itu, yang berdoa itu, memperoleh potensi dan kekuatannya dari Tuhan bagi melepas keterasingannya. Ini, tentunya melawan Feuerbachian, melawan Marxian! Bagaikan terdengar kembali pesan-pesan Nabi Ibrahim, yang cerdas memenggal berhala ciptaan kaumnya. Dan, lelaki tua itu bersama Tuhan bangun melawan penguasa yang cuba diprojeksikan. Ia percaya, bahawa agama bukanlah candu. Hatta, ia yakin, bahawa agama merupakan potensi untuk melawan regim.
Doanya terangkat. Hujan pun menyimbah. Harapannya, tentu saja hujan itu akan terus memadamkan Sungai Api yang sekian lama menjajah manusia-manusia di Malaysia.
tulisan ini juga dimuatkan dalam jalantelawi.com
Paddy Jokes for Thursday Evening
Posted: 14 Jul 2011 08:32 AM PDT
An Irish bloke goes to the doctor and says "Dactor, it's me ahrse. I'd loik ya ta teyhk a look, if ya wood".
So the doctor gets him to drop his pants and takes a look. "Incredible," he says, "there is a £20 note lodged up here". Tentatively he eases the twenty out of the man's bottom, only to see another £10 note appear. "This is amazing" exclaims the Doctor "What do you want me to do?.
"Well fur gadness sake teyhk it out man" shrieks the patient. The doctor pulls out the tenner and another twenty appears, and another and another and so on...Finally the last note comes out and no more appear. "Ah Dactor, tank ya koindly, dat's moch batter, how moch is dare den? The Doctor counts the pile of cash. "£1990 exactly."
"Ah, dat'd be roit." says Paddy " I knew I wasn't feeling two grand."
_____________________
Five Scotsmen in an Audi Quattro arrived at an Irish border checkpoint. Paddy the officer stops them and tells them: "It is illegal to put 5 people in a Quattro, Quattro means four."
"Quattro is just the name of the automobile," the Scotsmen retorts in disbelief. "Look at the papers: this car is designed to carry five persons."
"You can not pull that one on me," replies Paddy "Quattro means four. You have five people in your car and you are therefore breaking the law."
The Scotsmen replies angrily, "You idiot! Call your supervisor over. I want to speak to someone with more intelligence!"
"Sorry," responds Paddy, "Murphy is busy with 2 guys in a Fiat Uno."
-Author Unknown-
Tonkatsu by Wa Kitchen @ Pavilion Kuala Lumpur - nice iced sake & food!
Posted: 14 Jul 2011 08:18 AM PDT
Lot No. : 6.12.00, Level 6
Tel. : 03-2144 2992
Website : -
Yes, Level 6 is the place for

fine dining

.
 The Menu
The special Sake bottle
Blocks of ice in the blue 'hole'
Yummy soup
BERS✔H 2.0: Najib Cuba Menipu 1Dunia Dalam Temubual CNN
Posted: 14 Jul 2011 08:42 AM PDT
N
ajib: Polis guna tindakan 'ringan' surai perhimpunan Bersih
KUALA LUMPUR, 14 Julai — Perdana Menteri Datuk Seri Najib Razak berkata pihak polis menggunakan tindakan yang sewajarnya dalam usaha menyuraikan perhimpunan Bersih 2.0 di ibu negara Sabtu lalu.
"Ia (tahap tindakan polis)
agak ringan
sebab meskipun ia dikenakan, mereka (yang ditahan) telah dibebaskan selepas lapan jam dan mereka dilayan dengan baik," kata beliau dalam temu bual dengan CNN hari ini.
"Tiada penggunaan tindakan yang tidak wajar dan penunjuk perasaan disuraikan dengan menggunakan pasukan yang minumum," katanya.

Najib juga mengetepikan perhimpunan Sabtu lalu memperjuangkan pilihan raya bebas dan adil atas alasan ia bersifat tidak berkecuali dan menekankan pentadbirannya komited untuk "mengadakan (pembaharuan sistem pilihan raya) lebih baik."

Perdana Menteri ditemu bual di Britain, di mana beliau mengadakan lawatan rasmi empat hari. -TMI






Samad Said: Najib 'memang kejamlah'



Sasterawan Negara Datuk A Samad Said menyifatkan D

atuk Seri Najib Tun Razak sebagai perdana menteri yang "memang kejam" berbanding dengan beberapa perdana menteri sebelum ini

.

"Kalau tengok (perdana menteri) yang sudah-sudah itu, (Najib) memang kejamlah," katanya ketika diminta membandingkan pentadbiran Najib dan dua penyandang sebelumnya - Tun Dr Mahathir Mohamad dan Tun Abdullah Ahmad Badawi.

Menceritakan kembali "kebengisan" polis dalam menangani perhimpunan BERSIH 2.0 Sabtu lalu, A Samad mendakwa pentadbiran Najib sekarang mengarah kepada menjadikan Malaysia negara kuku besi.

Ketika diwawancara Malaysiakini di sebuah restoran di Bangsar hari ini, A Samad berkata, perkara itu boleh dilihat melalui rakaman video dan gambar di internet yang mana kerajaan "berantakan dengan orang awam".

"Youtube siarkan, kita boleh lihat semua dan (dia) tak boleh tipu. Cuma, malangnya dalam akhbar-akhbar (dan) media utama, sudah tentu kamu nampak berat sebelah," katanya yang mesra dengan panggilan Pak Samad.

"Tapi kalau (di) Youtube, tak boleh tipu. Kamu kata tidak jentik-jentik, (itu) pun nampak (di Youtube). Kamu kata tidak ada orang yang dipijak, (tetapi ada) yang ditendang berulang kali," katanya.



Kepimpinan 'bangsawan'



Sehubungan itu, A Samad mendesak Najib meletakkan jawatan, selaras dengan kempen sama di Facebook yang kini sudah digemari hampir 200,000 orang.

"Ya, saya mahu (beliau letak jawatan). Saya ikut (perkembangannya) dalam Facebook, amat bagus (kempen itu). Kalau di Jepun, orang lain buat salah pun, menteri itu tunduk depan orang.

"Ada perdana menteri Jepun tidak sampai satu penggal pun, (letak jawatan). Tapi di sini tentu, orang sangat mengidam kuasa," katanya sambil menambah kerajaan tidak lagi memerintah "dengan sukaan umum".

Bagaimanapun, ditanya tentang perdana menteri mana yang yang paling bagus, A Samad tidak menjawabnya secara langsung, sebaliknya menyebut tentang penguasaan "bangsawan" bagi jawatan itu.

Katanya, sepanjang lebih 50 tahun kemerdekaan, kecuali Dr Mahathir, kesemua perdana menteri disandang oleh golongan itu yang disifatkannya "hidup mudah".

"Laporan-laporan yang sampai ke telinga (mereka) itu, semuanya yang cantik sahaja. Jadi, mereka tidak merasakan (kesusahan rakyat).



"Saya merasakan sudah waktunya, kepimpinan harus datang dari bawah, bukan dari atas,"

tegasnya lagi.

Ditanya berapa lama BN boleh bertahan untuk memerintah negara ini, sasterawan yang membiasakan dirinya dengan panggilan "bapak" berkata beliau sukar untuk meramalkannya.



"Tetapi bapak harapkan dalam pilihan raya akan datang, mereka undur ataupun jatuh. Itu harapan saya,"

katanya.



A Samad Said diwawancara Wee Yu Meng, Jimadie Shah Othman, Abdul Rahim Sabri dan Nigel Aw.

-mk
Lemparkan gambar-gambar ini ke muka Najib

!
BERS✔H 2.0: Kes Hospital Tung Shin - Hamput Lu Liow, Doktor Akan Beri Banyak Bukti
Posted: 14 Jul 2011 07:10 AM PDT
D
oktor: Kami beri banyak bukti jika dicabar
Para doktor yang menyaksikan tindakan pihak polis di Hospital Tung Shin, bersedia untuk memberi bukti lanjut jika kenyataan yang dikeluarkan semalam disangkal oleh kerajaan.
Bagaimanapun, mereka tidak akan mendedahkan maklumat lanjut mengenai kejadian tersebut sehinggalah kenyataan mereka dicabar oleh pihak berkuasa, kata jurucakap mereka, Dr Sheikh Johari Bux hari ini.
"Jika itu (penafian) timbul, kita akan berbincang sebagai satu kumpulan dan mengambil langkah-langkah yang diperlukan," kata Dr Sheikh Johari, seorang perunding obstetrik dan sakit puan.

"Jika tidak, kita akan biarkannya setakat itu," katanya, sambil menambah bahawa mereka hanya akan memberi respons pada "masa yang sesuai" dan di hadapan peguam.

Sheikh Johari berkata maklumat yang mereka ada bukanlah sesuatu yang "rahsia".

Ia juga bukan niat mereka untuk melawan sesiapa, "apa yang kami mahu ialah hanya bercakap benar," tambahnya.

"Apa yang kita minta ialah mereka yang di atas supaya telus."

Kenyataan doktor berkenaan, yang dikeluarkan malam tadi dan ditandatangani oleh 11 pegawai kanan perubatan, mengutuk pihak berkuasa kerana bertindak ke atas peserta perhimpunan BERSIH 2.0 dalam perkarangan hospital tersebut Sabtu lalu.

Perbuatan itu melanggar pengiktirafan universal hospital sebagai tempat perlindungan.

Ia adalah kenyataan pertama yang dibuat oleh pegawai perubatan berikutan penafian pihak polis dan Menteri Kesihatan, Datuk Liow Tiong Lai bahawa polis menembak gas pemedih mata dan meriam air ke dalam perkarangan hospital itu pada 9 Julai.

Selain Sheikh Johari, doktor-doktor lain yang menandatangani kenyataan itu adalah Dr Musa Nordin, Dr Ng Kwee Boon, Dr Ng Swee Choon, Dr Ronald Mcoy, Dr David Quek, Dr Mary Cardozo, Dr Farouk Musa, Dr Mazeni Alwi, Dr Pixie Low dan Dr Steve Wong.





Tahniah 11 doktor berani akui hospital 'diserang'



KUALA LUMPUR, 14 Julai: Dewan Pemuda PAS Negeri Selangor (DPPNS) merakamkan ucapan tahniah di atas keberanian dan kesanggupan kumpulan 11 orang doktor dari Hospital Tung Shin dan Hospital Bersalin Cina di Jalan Pudu untuk tampil menyanggah tuduhan Menteri Kesihatan, Datuk Seri Liow Tiong Lai dan pihak Polis Diraja Malaysia (PDRM) yang mengatakan hospital tersebut tidak 'diserang' oleh pihak polis semasa himpunan Bersih 9 Julai yang lalu.

Malahan, kata ketuanya Hasbullah Mohd Ridzwan (gambar) berkata, kumpulan doktor tersebut yang terdiri daripada Datuk Dr Musa Nordin, Dr Sheikh Johari Bux, Dr Ng Kwee Boon, Dr Ng Swee Choon, Dr Jeffrey Abu Hassan, Dr David Quek, Dr Mary Cardozo, Dr Ahmad Farouk Musa, Dr Mazeni Alwi, Datin Low Low Paik See dan Dr Steve Wong sanggup mengemukakan afidavit bersumpah jika perlu untuk pertahankan kebenaran.

DPPNS, katanya cukup berbangga di atas komitmen yang telah ditunjukkan oleh para doktor tersebut semata-mata kerana ingin menegakkan kebenaran dan mempertahankan nilai-nilai "integriti moral, maruah, dan ketelusan".

"Sudah pasti pendedahan ini memberikan tamparan hebat kepada pembohongan Menteri Kesihatan dan pihak PDRM sebelum ini yang menceritakan perkara sebaliknya," katanya dalam kenyataan kepada Harakahdaily.

Dewan Pemuda PAS Negeri Selangor juga, ujarnya mengecam sikap tidak bertanggungjawab Menteri Kesihatan dan pihak PDRM sebelum ini yang telah membuat 'pembohongan'dan penafian kepada seluruh rakyat Malaysia terhadap isu serangan ke atas hospital terbabit sedangkan terdapat pembuktian daripada saksi-saksi yang ditangkap semasa himpunan tersebut, pelbagai rakaman video, pengamatan dan pemantauan daripada Majlis Peguam dan lain-lain pihak menceritakan kisah yang sebaliknya.

"Bagaimanakah rakaman kejadian serangan ke atas hospital tersebut telah tersebar luas di laman-laman web dan menjadi tontonan masyarakat sedunia sedangkan pada masa yang sama Menteri Dalam Negeri, Datuk Seri Hishammudin Tun Hussein mengatakan pihak polis juga ada merakamkan kejadian pada hari tersebut tetapi tiada serangan yang dimaksudkan berlaku?" soalnya.

Ini, katanya merupakan satu bala apabila pemimpin semakin berleluasa melakukan pembohongan dan penipuan semata-mata kerana ingin mempertahankan tampuk kekuasaaan.

Beliau menambah, Dewan Pemuda PAS Negeri Selangor mengharapkan keberanian kumpulan 11 orang doktor itu untuk mendedahkan kebenaran sebenar kejadian yang berlaku semasa himpunan Bersih tempoh hari tidak akan disusuli dengan tekanan dan ancaman oleh mana-mana pihak yang tidak bertanggungjawab terhadap mereka.

"DPPNS mengharapkan semoga dengan pendedahan ini akan dapat menyedarkan rakyat Malaysia betapa kronik dan rosaknya akhlak pemimpin Umno BN yang sanggup mempergunakan institusi awam dan media massa untuk kepentingan mereka selain berterusan berbohong dan menipu untuk mempastikan rakyat terus diperbodohkan dan dapat dipergunakan di dalam Pilihanraya Umum yang ke 13 nanti," katanya.

Justeru, tambahnya Dewan Pemuda PAS Negeri Selangor menuntut supaya Perdana Menteri, Menteri Dalam Negeri, Menteri Kesihatan dan Ketua Polis Negara meletakkan jawatan secara bermaruah di atas pertanggungjawaban insiden serangan ke atas Hospital Tung Shin dan Pusat Bersalin Cina semasa Himpunan Bersih 2.0 oleh pihak PDRM pada 9 Julai lalu.-HD

BERS✔H 2.0: Jika Dakwaan Ini Benar, KPN & Timb KPN Perlu Diheret ke Muka Pengadilan
Posted: 14 Jul 2011 05:27 AM PDT
P
eserta BERSIH: Polis ancam nak bunuh saya
Beberapa peserta perhimpunan BERSIH menggesa Suruhanjaya Hak Asasi Manusia Malaysia (Suhakam) menyiasat dakwaan keganasan polis yang dialami mereka semasa perhimpunan Sabtu lalu.
Diketuai ahli jawatankuasa pemandu BERSIH 2.0, Maria Chin Abdullah, kira-kira 30 peserta menyerahkan memorandum kepada Timbalan Pengerusi Suhakam, Datuk Dr Khaw Lake Tee di ibu pejabat suruhanjaya itu di Kuala Lumpur hari ini.
Sebelum menyerahkan memorandum tersebut, empat peserta mengimbas kembali pengalaman traumatik mereka dengan pihak polis pada hari berkenaan.

Salah seorang daripada mereka mendakwa seorang anggota polis mengancam untuk membunuhnya ketika menangkapnya.

Katanya, kejadian itu berlaku ketika dia sedang berjalan kaki di hadapan Dataran Pahlawan dengan sepupunya pada jam 4.10 petang selepas perhimpunan itu bersurai.

Menurutnya, dia kemudiannya ternampak sekumpulan FRU hendak menyerbu ke arah seorang lelaki muda yang tidak melakukan apa-apa, sedang berdiri di atas jalan.

Berikutan itu, dia meminta mereka jangan memukul lelaki itu kerana dia tidak berbuat apa-apa pun.

Sebaliknya, kata beliau, anggota FRU menyerbu ke arahnya. Manakala sepupunya yang meminta polis jangan memukulnya, turut ditangkap.

Beliau mendakwa polis menendang dan menumbuknya semasa ditangkap, dan mencederakan dahinya (atas) dan tangan (bawah).

Pengadu lain termasuk aktivis Sarawak Hii Tiong Huat, yang ditahan sehari sebelum perhimpunan tersebut, dan anak saudara Baharuddin Ahmad, yang meninggal dunia selepas ditangkap pada hari Sabtu. -mk



Ulasan GB



Jika dakwaan peserta himpunan BERSIH di atas adalah benar, maka Ketua Polis Negara dan Timbalannya perlu diheret ke muka pengadilan.

Hukuman penjara wajar dikenakan ke atas kedua-dua mereka yang membenarkan ahli pasukan PDRM berindak secara wewenangan yang ternyata

merupakan satu JENAYAH yang tidak dapat dimaafkan

.

Malah SUHAKAM sendiri sudah menyatakan pendiriannya bahawa perhimpunan BERSIH 2.0 yang berlansung pada 9 Julai itu TIDAK SALAH malah adalah merupakan satu perhimpunan yang SAH DIS SISI PERLEMBAGAAN.



3,424-diamond bangles cost RM1.65 mil
Posted: 14 Jul 2011 04:57 AM PDT
KUALA LUMPUR: The pair of bangles with 3,424 diamond stones, allegedly owned by Rosmah Mansor, is worth RM1.65 million, according to fine jewellers Jacob & Co.
In an e-mail communique to FMT, the New-York based jewellers said the price for the pair of bangles is US$540,000 (RM1.65 million).
Jacob & Co said each 18k white gold bangle is fitted with 1,712 diamond stones and weighed 137.31 grams.
"Each bangle is studded with 751 stones 30.00ct of black diamonds and 34.50ct 961 stones of fancy intense white diamonds," the company added.
Yesterday, a pro-Pakatan Rakyat blogger published a photograph of Rosmah sporting a pair of bangles which looked strikingly similar to Jacob & Co's "Zebra Safari" collection.
Prior to that, bloggers had claimed that Prime Minister Najib Tun Razak's wife had acquired a diamond ring from the same jewellers, worth a whopping RM73 million.
The bloggers identified the item as a "Natural Fancy Blue Gray Cushion Cut Diamond Ring". It had supposedly passed through the Kuala Lumpur International Airport customs in April this year.
Screenshots of the alleged customs computer displays also revealed that the ring did not have import duties imposed on it.
Yesterday, a NGO filed a report with the Malaysian Anti-Corruption Commission (MACC) in Penang over the matter.
Also read:
Now: Rosmah's 'diamond bangles'
Posted: 14 Jul 2011 04:53 AM PDT
KUALA LUMPUR: Another glittering allegation has surfaced about the prime minister's wife, this time over a set of diamond bangles which industry experts claim may be worth a fortune.
Yesterday, several pro-opposition bloggers claimed that Rosmah Mansor had acquired a ring from the New York-based fine jeweller Jacob & Co worth RM73 million.
The bloggers identified the item as a "Natural Fancy Blue Gray Cushion Cut Diamond Ring". It had supposedly passed through the Kuala Lumpur International Airport customs in April this year.
Bersih 2.0 Photos & Videos  l
Bersih 2.0 Reports
Screenshots of the alleged customs computer displays also revealed that the ring did not have import duties imposed on it.
Today, another blogger called "Semut and Papan Kekunci" published photographs of Rosmah wearing bangles that were strikingly similar to Jacob & Co's "Zebra Safari Collection".
The fine jeweller's 
website stated
 that the Zebra print pave diamond bangle from its Safari collection, "features white and black pave diamonds total carat weight 65.77 in 18k white gold."
When FMT checked with a local diamond merchant, the latter said the price for top quality stones could be worth as much as RM100,000 a carat, but a gemologist, who declined to be named, opined that certain designer items could be worth much more.
"Furthermore, when the item comes from an esteemed organisation like Jacob & Co, the price could be much higher because of the brand name," he said.
Meanwhile, the blogger also pointed out that Jacob & Co was owned by a Jewish businessman, Jacob Arabo.
In view of this, the blogger criticised Prime Minister Najib Tun Razak for branding Opposition Leader Anwar Ibrahim as an Israeli agent, while "his wife spent millions in Jewish jewellery."
In another development, Solidariti Anak Muda Malaysia (SAMM) today lodged an anti-graft report against Rosmah for allegedly possessing a US$24 million diamond ring.
SAMM president Badrul Hisham Shaharin led a group of members to lodge the report at the Penang Malaysian Anti Corruption Commission (MACC) office.
Posted: 14 Jul 2011 03:06 AM PDT
In an interview with journalists in London on Wednesday, Najib said that the central bank would monitor the situation "very very closely". Some investors were surprised that Bank Negara did not raise rates at a policy meeting last week and surmise that such moves may cause Malaysia to slip in the battle against inflation.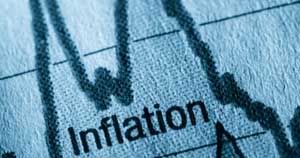 Speaking to the reporters, Najib said, "We believe
[the official interest rate]
is at the right level. It's a balance between strong growth and at the same time keeping inflation in check and making sure we don't get an asset bubble economy in Malaysia.
He said, " Malaysia had been "quite successful" in keeping inflation at an annual rate of 2-2.5 per cent until recently. Even though it is creeping up to about 3 per cent but I think in terms of the global scale it's still constrained to be one of the lowest inflation rates in the world."
How can our country be experiencing such LOW RATES of inflation, especially since we have been witnessing an unprecedented increase in petrol prices and electricity tariffs?
Housing prices are not factored in the basket of goods and we all know how these have escalated in the last few years. (Only rental is included in CPI and the rates do not increase that often.) When the price of houses jump, it creates assets inflation which is not measured by the CPI (Consumer Price Index) and existing inflation rates do not give us a true picture of the situation in the country.
This can give us a wrong idea how the economy is going and is also what killed the US economy leading to the devaluation of its dollar. Similarly, Japan was affected during the 1980's. The use of CPI as measure of inflation is fine provided the houses and assets prices remain stable.
Housing prices and that of other assets such as cars are shooting the roof which reduce our spending power and reduces the value of our money. So mere statistics do not give a true picture of inflation in our country! What more inaccurate figures! So a figure of 3% inflation rate means nothing to the city dweller who spends more than 1/3 of his income on housing!
READ MORE HERE.
While Najib waxed lyrical about the government's direct interventions to keep food prices under control, including subsidies amounting to M$20bn this year, price controls, and a new chain of 1Malaysia stores selling non-branded food products at a discount – 40 per cent for blackberry juice, the fact remains that liberal economists don't fancy the idea of subsidies.
Despite whatever reassurances about subsidies, ministers are attempting to reduce the fiscal deficit from last year's 5.6 per cent of GDP to a planned 5.4 per cent. However, the 10 per cent of spending that goes on subsidies actually diverts money from elsewhere and this includes investment. What will happen then?
Judging by the negative public response to the withdrawal of subsidies, it is likely that subsidies will remain for them to fulfill political pledges and to put them in good stead for the next GE.
Last week,  Bank Negara surprisingly maintained the rates at 3 per cent thereby putting the emphasis on bank reserve ratios, raising them by 100 basis points to 4 per cent. Its effectiveness depends largely on the type of inflation that exists - i.e. cost push or demand pull inflation. Besides, inflation is not always caused by too much money in the system. It MAY be caused by increasing costs example the electricity tariffs - which has nothing to do with increase in money supply.
Read more here.
Consider this
Bank Negara report:
Headline inflation, as measured by the Consumer Price Index (CPI), increased to 3.3% on an annual basis. The main contributors to inflation during the month were the food and non-alcoholic beverages and transport categories. Higher food prices were mainly due to the increase in meat prices. Inflation in the transport category increased during the month reflecting the effect from the upward adjustment in the price of RON97 from RM2.70/litre to RM2.90/litre due to the rise in the price of WTI crude oil in April.
Bank Negara
also said:
In the domestic economy, the latest indicators point to a moderation in growth in the second quarter, due primarily to slower external demand, greater than expected disruptions in the global manufacturing supply chain and lower than projected public sector investment. Private consumption and investment have, however, continued to be important drivers of growth. Going forward, growth is expected to improve, underpinned by continued strength in private consumption and private investment. This growth prospect however, could be affected by the heightened external risks.
According to
Financial Time's
Lex Wednesday column entitled
"Malaysia: stuck in a rut"
, the long term challenge is for Malaysia to escape from the middle income trap.
Last year, Najib launched an Economic Transformation Programme (ETP) - a series of investment projects to lift gross national income per head capita from its current middle-income rut – about M$22,000 ($7,252) – to the World Bank-approved high-income threshold of $15,000, by 2020.
He said in London: "We need a game-changer and our game-changer is the ETP." What if the rakyat end up as the losers in this game?
The Financial Times voiced doubt on Najib's targets, saying that while such goals were positive for the long term, past government-led schemes "have floundered for the lack of them".
"It is even better to hand over responsibility for implementation to a third-party body, as Mr Najib has done... but has he selected the right metric?," it said.
"Unlike the GDP (gross domestic product), the GNI captures income received from Malaysian-owned foreign output, while excluding profits from foreign-owned domestic output.
"Shifting savings to domestic private investment can therefore lift the measure relatively easily, assuming population growth stays moderate," the daily added.
Financial Times rightly pointed out that the ETP's estimated investment target, two-thirds of which is to be derived from private investment sources, requires a 70 per cent increase in the country's total annual investment average since 2005.
The Malaysian Insider
said that the government's Performance Management and Delivery Unit (Pemandu) has projected that a total investment of US$444 billion or RM1.4 trillion will be needed for 131 "transformative" projects to make the country a high-income nation by 2020 under the ETP. About 92 per cent of total investment is to be led by the private sector.
The Financial Times said such targets are possible only with sufficient aid from foreign sources and the slew of government mega infrastructure projects such as the multibillion ringgit Mass Rapid Transit (MRT) rail system planned for 2016.
UP41 rightly pointed out to me that the government's target is 6% real growth which means we need about 9% growth this year but with an inflation rate of 3%, how will they meet the KPI?
CLICK here for more data.
At the end of the day, the government should tell us how the benefits of a shrinking capital account will trickle through to the rakyat, especially the unskilled workforce.
And they should five us the REAL PICTURE of inflation.
It is a question of dollars and sense for the nation, not just political reform but either way, the government does not seem to care.
Further reading:
Malaysian Ringgit Rises as Moody's Warning on U.S. Hits Dollar
*Thanks to UP41 who gave me some guidance with regards to economic aspects of this topic. I am no expert but a concerned Malaysian writing from my heart.
Ura-ura Penutupan ESSO, Bukti Najib Gagal Yakinkan Pelabur Asing
Posted: 14 Jul 2011 03:12 AM PDT
D
esas-desus Exxonmobil mahu melupuskan pegangannya di dalam Esso Malaysia sekali gus menutup operasi runcitnya di negara ini kerana mempunyai margin keuntungan yang rendah merupakan faktor utama kegagalan pentadbiran Najib meyakinkan pelabur asing berhubung keadaan ekonomi semasa Malaysia.
Ahli Parlimen Indera Mahkota, Azan Ismail berkata, tindakan Exxonmobil itu bukan saja menunjukkan bahawa kegagalan kerajaan Umno-Barisan Nasional(BN) mengekalkan pelabur sedia ada, malah ia menjadi kayu pengukur kepada tahap kemampuan Perdana Menteri menguruskan negara.
"Esso telah bertapak dinegara kita lebih 50 tahun, kenapa tiba-tiba mereka mahu tarik diri dari melabur? Mesti ianya bersebab?," soalnya.

"Mereka tidak yakin dengan kepimpinan dalam negara kita yang dilihat semakin bertambah buruk dan tidak cekap dari segi pengurusan," katanya memberitahu Tvselangor.

Memetik laporan media kawalan Umno, Utusan Malaysia hari ini, Kementerian Perdagangan Dalam Negeri, Koperasi dan Kepenggunaan berharap Esso Malaysia tidak akan menutup operasi runcitnya di negara ini.

Bagaimanapun menurut Menterinya, Datuk Seri Ismail Sabri Yaakob, sekiranya syarikat itu masih berhasrat berbuat demikian, beliau berharap operasinya akan diambil alih oleh syarikat tempatan.

Esso Malaysia dimiliki oleh Exxonmobil International Holdings Inc.

Syarikat minyak antarabangsa itu juga didakwa mahu memberi fokus kepada penerokaan dan pengeluaran minyak berbanding perniagaan runcit.

Mengulas lanjut berhubung tindakan kerajaan memberi milikan operasi runcitnya kepada syarikat tempatan, Azan berkata, ia tidak berasas.

Katanya, sedangkan syarikat antarabangsa yang mempunyai kepakaran dan pengalaman juga mengalami margin keuntungan yang rendah, bagaimana pula sebaliknya nanti?.

"Kita bimbang oleh kerana ketidakcekapan ini akan menyebabkan pengguna akan teraniaya kerana kos pengurusan yang teruk itu akan terbeban kepada pengguna," ujarnya.

Bagaimanapun, beliau mengesa agar Najib segera mencari jalan penyelesaian terbaik ini kerana sekiranya Najib bertegas untuk memberi milikan kepada syarikat tempatan ia dikhuatiri mempunyai kepentingan politik pemerintah.

"Ada beberpa perkara yang perlu dijawab dan tidak boleh disembunyikan oleh kerajaan sekarang, kenapa perkara seumpama ini berlaku sedangkan kita sedia maklum ia akan memberi kesan serta merta kepada rakyat (pengguna) iaitu menanggung beban kos yang lebih mahal,"katanya.

"Soal kepentingan pemilikan diberi kepada syarikat kroni, itu perkara biasa dilakukan oleh kerajaan, tetapi persoalannya kenapa kerajaan tidak mahu memikirkan nasib yang bakal ditanggung rakyat,"tambahnya lagi. -tvsnews





This posting includes an audio/video/photo media file: Download Now
my march for the real 1malaysia
Posted: 14 Jul 2011 02:15 AM PDT
this was what i wrote and sent to a few online news portal. well, malaysiakini published it today but knowing that only subscribers can access malaysiakini, i'm copying what appeared in malaysiakini here for the benefit of non malaysiakini subscribers. er… also, i want this to be on record in my blog.
———————————————–
Malaysiakini
My march for the real one Malaysia
Lucia Lai
Jul 14, 11
12:05pm
EYEWITNESS.  I had, long before July 9, already made up my mind to attend the Bersih 2.0 rally in Kuala Lumpur. I missed the 2007 rally, so I was very determined to make it to this one.
I even started a 'Penangites attending Bersih 2.0 rally' event page on Facebook, to try to see how many Penangites would go, and maybe arrange to go together.
Unfortunately, with all the clamping down the police were carrying out, I was advised not to go in a big group. In the end, I went with two of my Saya Anak Bangsa Malaysia (SABM) Penang friends, Stanley and Howie, in Howie's car.
We took along our yellow coloured T-shirts, but we did not wear them. We hid them in the car, and later, Howie and Stanley hid theirs under the clothes they were wearing, while I hid mine in my backpack. I had painted my nails yellow, for I figured that if I could not get to wear a yellow T-shirt, at least I would have something yellow on!
We left Penang early, at 5am, and when we reached Sungei Buloh about 9am, we found the road to the KL city centre jammed up because of police roadblocks. We then turned off to Bangsar and parked the car, and from there took the LRT to Masjid Jamek.
It was relatively quiet at Masjid Jamek, since we were early. Some policemen were seen loitering, here and there. We decided to walk to Jalan Bukit Bintang and hang around the shopping malls. Since all the roads had been blocked, it was a breeze strolling along the city roads, which would have been jam packed on normal days.
We hung around some shopping malls, and at the same time looked out for updates on the rally from Stanley's Twitter and from a friend of mine in KL. We decided that we should join a group, and learning from my KL friend about a group gathering in Chinatown, we headed for that place.
Thank God, there was a taxi driver who was willing to drive us there but he dropped us off near Central Market, from where we walked to Chinatown.
'And the excitement built up in me'
Indeed there was a large group there – about 1,000 people. They were standing around, chatting, but after 10 minutes, they decided to march. A few young men led the march, with their arms locked. I felt excitement building up in me as I joined in the march.
As we walked, we chanted lots of slogans, including "Bersih! Bersih!", "Reformasi, reformasi!", "Allahu-Akbar!" Although I'm not a Muslim, I joined in the last cry too. It was a good feeling!
I didn't know where we were going to march to but I couldn't care. As we passed people who were standing by the sides of the roads, we shouted to them to join us. Some of them clapped and cheered as we marched past them By then, it was around 1pm.
We then stopped in front of Menara Maybank and I realised there was someone in front of the bank, speaking, who I later learned was Hatta Ramli of PAS. By then, we had reached the Maybank headquarters, and Howie became separated from me and Stanley.
Stanley and I were busy taking pictures. I didn't realise that the crowd had grown so big until Stanley said to me "Wow! Big crowd" and looking all round me, I was totally astounded! There were as many as 5,000 people. It seemed that some other groups marching from Puduraya had merged with our group at Menara Maybank.
We stood there listening to the speeches. In between the speeches, there was plenty of chanting, of course: "Bersih! Bersih!", "Tukar, tukar! Tukar SPR!", "Reformasi! Reformasi!"
As I stood there and turned to people around me, whoever I got into eye contact with smiled at me. It was a 'feel good' moment (borrowed from NTV7) for me, realising that all of us felt the true 1Malaysian spirit right there. We were strangers, yet we smiled and talked to one another like old friends.
Though totally immersed in the speeches and the chanting, I suddenly heard someone shout out, "Bersedia ya! Water cannon akan datang." Five minutes after he said that, I spied a menacing red truck moving towards us… and without warning, jets of water shot out! Everybody screamed, and ran helter-skelter! I quickly ran up the stalled escalator at Menara Maybank, to enter the lobby.
As I was about to reach the top, some people who were already up there shouted and ran down. It was like near panic. They pushed us, who were going up, and we who were going up, pushed them too! Some of them jumped over the wall near the escalator.
It then dawned on me why they were rushing down – tear gas was rising into the lobby! For a moment, I didn't know what to do. Should I go up or should I jump over the wall? But I was afraid I might not be able to jump, so I decided to move on to the lobby.
Since the lobby was high above the road, only a little tear gas reached it. Still, my eyes started to sting. The smell was terrible! About 20 people in the lobby were gasping and coughing. One young man was literally crawling on the floor. I guess he was fully hit by the tear gas when he was down on the road.
I quickly took out my packet of salt, bottle of water and mini towel (yes, I came prepared). I put some salt into my mouth, poured the water on the towel and covered my face with it.
Then, a man walked up to me to ask me for some salt, which he took to the man crawling on the ground in pain. Others also started to pinch some of my salt. However, I was not the only one with salt. I heard one man going around, calling out, "Garam! Garam!"
Police busy arresting people
I decided to stay in the Menara Maybank lobby until the police left. I had a good view of all that was happening on the road. Two FRU trucks were parked right in front of the building, with several policemen standing in front of the trucks. I also saw some people being arrested and taken to the trucks.
It was then that I called Stanley to find out where he was. He was at Puduraya and told me that they were trapped there, with police at both ends of the road! He advised me not to come down from the Maybank lobby, for police were still busy running around on the road arresting people!
So I stayed up there and waited. About 2pm, I heard another round of tear gas being fired, but luckily it was quite far from where I was. This brought another round of people running to the lobby again and five minutes later, I head shouts from the police and one policeman came running to the escalator.
I was shocked, for I thought the police was coming up to the lobby to arrest the few of us who were still there. Where could we run? Nowhere! However, the policeman stopped at the foot of the escalator and looked around, before moving away. Phew!
Then it started to rain. What a relief, I thought to myself, that the rain came just minutes after the second round of tear gas was fired. The rain will lessen the effect of the tear gas. Even the heaven is on our side!
I waited until the rain stopped. Then the woman security guard on duty at Menara Maybank came to chase us off. She was quite polite though. She said that when the tear gas and water cannons were unleashed earlier, she had given us chance to come up and remain in the lobby but now that the police had left, she wanted us to leave the lobby. Fair enough.
I went down and called Howie to find out where he was. He was with a group on Jalan Hang Jebat and I decided to join him there. I was pleasantly surprised to see a large group there, standing right in the centre of the traffic intersection.
Howie was was having fun with his Bersih headband, 'canvassing' for people to take pictures with him wearing the headband. "Come on," he said, "For souvenir!" Quite a number of people obliged
We were standing there for some 15 minutes, just chatting, when we heard some noise from a distance away and to our delight, we saw a group of people marching towards us. We all waved to them and called out "Yeh! Yeh!" while some clapped.
When this group reached us, we all started to march towards the Merdeka Stadium. We marched and chanted, while some were chatting cheerfully with one another. The atmosphere there was simply great!
An elderly beggar with a small, cute cat on his shoulder was walking with us too and many people teased him. Howie even put a Bersih headband on the cat and took a photograph.
When asked him if he supported Bersih, he said "Memang lah. Tetapi saya mana boleh bersih. Saya tak cukup wang untuk beli sabun..." Then someone responded, "Sebab BN lah – semua barang naik." Everybody laughed.
There was a crowd there already present as approached the stadium, and together, we probably made up some 10,000 people. Of course we were not allowed to enter the stadium, so we just stood there and talks more about what was going on around us… and, of course, having a field day taking photographs, with Howie again 'canvassing' for people to take pictures with him and his Bersih headband.
At 4pm, Howie received an SMS saying the Bersih 2.0 organising committee wanted us to disperse. Well, the original planned rally was from 2pm to 4pm, so naturally, at 4pm, we had to disperse. Howie and a few others shouted "Bersurai, bersurai! Dah pukul empat!" and remarkably, everyone did! We were truly disciplined!
Howie and I decided to catch the LRT to Bangsar, where our car was but to our disappointment, the LRT service had been shut down. So we walked to the KTM railway station to catch the Komuter to KL Sentral.
The station was crowded with Bersih supporters, all waiting to board the train. When it arrived and we tried to rush in, it was sardine-packed! However, nobody complained as at that moment, we knew we were all Malaysians with one aim – to seek clean and fair elections.
Somebody in the train even shouted softly, "Bersih!" And someone jokingly said the train will take us straight to jail!
We reached KL Sentral and met up with Stanley, and at 6pm, when the LRT service was resumed, we took it back to Bangsar, got into our car and headed back to Penang.
I had spent about six hours walking up and down much of the inner KL city! Masjid Jamek, Bukit Bintang, Puduraya, Pasar Seni, Chinatown, Jalan Sultan, Jalan Hang Jebat and the surrounding areas.
My legs ached like mad the next day, but it was well worth it. I walked for democracy in our country. I walked as an Anak Bangsa Malaysia who wants to save her beloved country.
What I found most enriching from the experience was a sense of euphoria to see people of all races, sizes and colours, coming together in a spirit of unity and joy, and with one common aim. This is truly what we call 1Malaysia!
 LUCIA LAI is with the Penang branch of the inclusive non-governmental movement, Saya Anak Bangsa Malaysia.
Posted: 14 Jul 2011 12:09 AM PDT