---
BERS✔H 2.0: Ada Cubaan Untuk Membunuh Anwar
Posted: 20 Jul 2011 10:03 AM PDT
P
eguam: Serangan ke atas pengawal cubaan bunuh
Pengawal peribadi Datuk Seri Anwar Ibrahim akan mengemukakan saman sivil ke atas polis berhubung kecederaan yang dialaminya ketika mengawal keselamatan ketua pembangkang itu.
Tulang pipi Fayyahd Afiq Albakqry, 25 dikatakan retak dan hancur semasa peserta perhimpunan BERSIH 2.0 itu melarikan diri daripada asakan dan serangan polis di terowong KL Sentral pada 9 Julai lalu.
Beliau terpaksa menjalani pembedahan pembinaan semula tulang pipinya menggunakan titanium, baru-baru ini.

"Bagaimanapun, saman sivil itu adalah berasingan daripada prosiding jenayah yang akan dimulakan ke atas polis," kata peguam N Surendren yang bertindak bagi pihak Fayyahd.



Masih trauma



Surendren yang juga naib presiden PKR mengiringi Fayyadh membuat laporan polis di ibu pejabat polis daerah Dang Wangi berhubung dakwaan kejadian itu sehingga menyebabkan kecederaannya.

Menurut Surendren, pengawal peribadi itu masih dalam trauma dan enggan melayan soalan wartawan.

Katanya, tindakan keterlaluan polis cuba menyuraikan peserta BERSIH 2.0 tempoh hari boleh diklasifikasikan sebagai cubaan membunuh.


"Kes ini harus disiasat ke atas siapa yang melakukan tugas dan siapa yang memberi arahan. Ini adalah satu perkara dan kes salah guna kuasa yang serius sehingga mencederakan orang awam," katanya.

Oleh itu, beliau menggesa polis menyiasat kes berkenaan di bawah Seksyen 307 Kanun Keseksaan.

"Polis langgar prosedur ketika melepas tembakan. Gas pemedih mata dilepaskan pada kawasan tertutup (terowong), menembak tepat kepada orang awam dan tembak tanpa memberi amaran.

"Kami ada video sebagai bukti, polis melepas lebih kurang 12 das dalam kawasan tertutup dan jelas arahan pada kelongsong, tidak boleh tembak tepat ke arah orang awam," katanya.

Pada kejadian itu, Anwar juga dilaporkan cedera akibat terjatuh semasa melarikan diri akibat terkena tembakan gas pemedih mata dan terpaksa dikejarkan ke hospital bagi rawatan lanjut.

Turut hadir pada hari ini adalah peguam dari Lawyers For Liberty, Fadiah Nadwa Fikri, Pengarah Biro Guaman PKR, Latheefa Koya dan ahli parlimen Subang, Sivarasa Rasiah. -mk





Keganasan Polis : Pengawal Peribadi Anwar Buat Laporan



KUALA LUMPUR 20 JULAI : Tindakan polis menghalakan tembakan gas pemedih mata tepat menuju ke arah Datuk Seri Anwar Ibrahim adalah cubaan terbaru untuk membunuh Ketua Umum Parti Keadilan Rakyat (PKR) itu.

Naib Presiden PKR, N Surendran berkata, ia merujuk kepada tindakan polis menyerang menggunakan tembakan gas pemedih mata secara terus ke terowong dekat KL Sentral 9 Julai lalu.

Menurut beliau, insiden itu sudah dirancang lebih awal oleh pasukan polis untuk mencederakan Anwar, termasuk mendatangkan kematian.

"Tembakan kanister itu memang sengaja dihalakan ke arah Anwar dan tindakan pantas Fayyadh (Afiq Al Bakqry) menarik tangan Anwar di terowong itu berjaya menyelamatkan ketua umum itu. Namun malangnya, Fayyadh pula yang cedera," katanya.

Surendran menjelaskan hal itu pada sidang media selepas bersama-sama pengawal peribadi Anwar membuat laporan di Ibu Pejabat Polis Daerah Dang Wangi berikutan kecederaan serius yang dialami beliau dalam cubaan polis menyuraikan orang awam pada himpunan Bersih 9 Julai lalu.

Menurut peguam hak asasi manusia itu, cubaan membunuh itu susulan dari beberapa insiden seperti sabotaj kereta yang dinaiki isteri pemimpin pembangkang itu, ancaman terhadap cucu beliau dan kes cubaan membunuh membabitkan bekas Ketua Polis Negara (KPN), Tan Sri Rahim Noor pada 1998.

"Apa sudah jadi dengan semua laporan polis yang kita buat? Sebab itu kita percaya insiden ini satu lagi cubaan membunuh Anwar dan kita menuntut siasatan segera," tegasnya.

Turut hadir ketika laporan polis dibuat peguam dari Lawyers For Liberty, Fadiah Nadwa Fikri, Pengarah Biro Guaman Keadilan, Latheefa koya dan ahli parlimen Subang, Sivarasa Rasiah.

Mengulas lanjut, Surendran berkata, polis harus menjalankan siasatan menyeluruh dalam kes ini memandangkan ia adalah bentuk salah guna kuasa yang serius.

" Kes ini harus disiasat ke atas siapa yang melakukan tugas dan siapa yang memberi arahan. Ini adalah satu perkara dan kes salah guna kuasa yang serius sehingga mencederakan orang awam,"kata beliau.

Pada hari kejadian, Fayyadh cedera teruk di muka apabila hampir keseluruhan tulang pipi kirinya retak akibat tembakan kanister yang dilepaskan menghala ke arah Ketua Pembangkang.

Beliau yang bertindak mahu menyelamatkan ahli parlimen Permatang Pauh itu bagaimanapun terkena kanister itu.

Akibat dari itu, lima plat titanium dimasukkan ke dalam tulang pipi beliau.

Oleh itu, pihaknya menggesa polis menyiasat kes berkenaan di bawah Seksyen 307 Kanun Keseksaan.

" Polis langgar prosuder ketika melepas tembakan. Gas pemedih mata dilepaskan pada kawasan tertutup (terowong), menembak tepat kepada orang awam,dan tembak
tanpa memberi arahan,"kata beliau.

" Kami ada video sebagai bukti, polis melepas lebih kurang 12 das dalam kawasan tertutup dan jelas arahan pada kelongsong, tidak boleh tembak tepat ke arah orang awam,"tambah beliau lagi. -tvsnews





This posting includes an audio/video/photo media file: Download Now
Sarbani's & Teoh's death neither a suicide nor a homicide! Ghost in MACC
Posted: 20 Jul 2011 08:00 AM PDT
Teoh's death neither a suicide nor a homicide.
From now on, any more deaths in MACC custody will be:
Neither homicide nor suicide!
There MUST be a GHOST in MACC killing innocent lives like Sarbani & Teoh!
Will the GHOST of MACC be exorcised?
By Yow Hong Chieh and Syed Mu'az Syed Putra
July 20, 2011
A general view of the MACC office on Jalan Cochrane. — file pic
KUALA LUMPUR, July 20 — Ahmad Sarbaini Mohamed's family will lodge a new police report on his death following claims that the Customs officer fell after being forced onto a window ledge by anti-graft investigators. Sarbaini family lawyer Awtar Singh said police must reinvestigate the case as it was "impossible" for Sarbaini to fall from the third-floor window of the Malaysian Anti-Corruption Commission (MACC) office on Jalan Cochrane here on his own accord.
"I am not saying he was killed but there might have been negligence," he told The Malaysian Insider today.
"We suspected from early on that two suspects were involved."
He added that the family might ask the inquest to return to the scene of Sarbaini's death to re-enact a likely scenario of what might have happened.
Raja Petra Kamaruddin alleged on his website today that Sarbaini fell accidentally from the third-floor pantry window of the Kuala Lumpur MACC office after being forced onto the ledge by a senior MACC investigator.
The popular blogger claimed the investigator was incensed that Sarbaini wanted to retract his earlier confession, allegedly obtained under duress, and wished to punish the assistant Customs director by making him stand on the ledge.
"(The investigator) wanted Ahmad Sarbaini to ponder and reflect on his actions while standing on the edge as 'orang macam kau ni lebih baik mati dari hidup menyusahkan orang lain' (people like you are better off dead than alive and troubling others)," Raja Petra said.
"Nervously, Ahmad Sarbaini climbed onto the windowsill as ordered (by the investigator) who continued taunting and abusing him with insults. (Another MACC assistant superintendent) merely looked on. In that split second, Ahmad Sarbaini's belt got stuck on the outer part of the window and he lost his balance and his life."
He further claimed that the MACC investigator convened a "conference" with his colleagues to "brainstorm and concoct the most plausible story" to protect their careers.
A senior Kuala Lumpur MACC officer was also allegedly brought into the loop and approval from headquarters was sought, while CCTV footage was wiped to destroy evidence of what transpired, according to Raja Petra.
Selangor Customs assistant director Sarbaini was found dead after falling 10m from the third floor of the MACC office on Jalan Cochrane here on April 6.
He had confessed two days earlier to accepting between RM50 and RM100 a month from Schenker Logistics (Malaysia) Sdn Bhd officer Wan Zainal Abidin Wan Zaki and between RM30 and RM200 a month from a Top Mark Freight & Shipping Sdn Bhd officer called Ah Seng.
An inquest into Sarbaini's death was opened earlier this month and will continue on August 2.
BERS✔H: Rakyat Di Kampung Tak Akan Tertipu Lagi
Posted: 20 Jul 2011 08:24 AM PDT
T
imbalan Presiden PAS yang dilanggar kenderaan polis sebelum menyertai Himpunan Bersih 2.0 9 Julai lalu menyokong sepenuhnya agenda pembaharuan dalam sistem pilihan raya diperhebatkan di kawasan-kawasan luar bandar.
Mohamad Sabu atau lebih dikenali dengan panggilan Mat Sabu berkata, keputusan yang dicapai dalam mesyuarat Pakatan Rakyat itu tepat memandangkan golongan itu sering menjadi sasaran media milikan Umno-Barisan Nasional untuk disogokkan dengan berita palsu.
"Memang kita akan teruskan penerangan di kampung sebab orang Melayu di kampung yang mereka lihat hanyalah TV dan surat khabar Umno,"kata beliau kepada Tv Selangor.

Pemimpin Pakatan Rakyat semalam berikrar untuk meneruskan momentum perhimpunan Bersih 2.0 dan bersetuju agenda itu perlu di bawa ke kawasan luar bandar juga.

Penolohg Setiausaha Publisiti DAP, Teo Nie Ching yang dipetik portal Malaysiakini memberitahu, perkara itu menjadi agenda utama yang dibincangkan pada mesyuarat itu semalam.

"Kami sedar impak Bersih hanya terhad di kawasan bandar dan hari ini dicadangkan kita menyebarkan dorongan itu ke luar bandar dan memberitahu rakyat mengenai Bersih," kata beliau.

Diminta mengulas perkembangan terbaru Polis Diraja Malaysia (PDRM) akan menayangkan video untuk menyanggah dakwaan polis melakukan keganasan terhadap rakyat ketika himpunan itu kepada media dan melalui RTM minggu ini, Mat Sabu menyifatkan ia satu pembohongan besar kerajaan dan PDRM kepada rakyat.

"Kenapa lambat sangat? Itu mesti direka. Video yang keluar internet semua, keluar 10 minit, 15 minit selepas kejadian. Orang tak percayalah pada polis semua.

"Boleh kita tengok, lakonan macam video Memali lah. Dia guna RTM, dia guna alat kerajaanlah. Semua pembohongan itu, sebelum ditayangkan saya (boleh) katakan ia bohong,"kata beliu lagi.

Himpunan Bersih 2.0 bagi menuntut sistem pilihan rayayang adil dan bersih dilaksanakan di negara ini pada awal bulan lalu mendapat tentangan hebat polis dan
kerajaan.

Malah lensa-lensa kamera menjadi saksi bagaimana Unit Simpanan Persekutuan (FRU) melepaskan tembakan gas pemedih mata secara langsung kepada peserta demontarasi dan ramai yang dikasari.

Dunia pada hari itu melihat 1,667 rakyat ditahan kerana berhimpun secara aman, puluhan mengalami kecederaan dan seorang meninggal dunia ketika cuba melarikan diri dari asakan polis. -tvsnews







This posting includes an audio/video/photo media file: Download Now
5 Bekas Mahasiswa UM Kekal Bebas Drp Tuduhan, Mungkin Benar Bininya Berpuaka?
Posted: 20 Jul 2011 07:32 AM PDT
B
ini puaka': Pendakwaan tarik balik rayuan
Pendakwaraya kes 'bini puaka' memutuskan tidak meneruskan rayuan terhadap keputusan Mahkamah Sesyen Kuala Lumpur yang membebaskan semua tertuduh pada September lalu.
Sehubungan itu, kelima-lima bekas mahasiswa Universiti Malaya (UM) itu kekal bebas daripada tuduhan cuba melakukan khianat dengan api dan melakukan pencerobohan jenayah dua tahun lalu.
Lima mahasiswa Keputusan itu dimaklumkan kepada seorang peguam mahasiswa berkenaan Zulhazmi Shariff yang hadir dalam pengurusan kes di pejabat timbalan pendaftar Mahkamah Tinggi Kuala Lumpur.

Perkara tersebut disahkan oleh seorang lagi peguam mereka Mohd Razlan Jalaluddin ketika dihubungi Malaysiakini petang ini.

"Pendakwaraya tidak berminat untuk meneruskan rayuan ini. Jadi tiada lanjutan (rayuan). Mahasiswa itu kini 100 peratus bebas, bersih dan suci," katanya.

Mahkamah Sesyen Kuala Lumpur pada 24 September lalu memutuskan tiada prima facie dalam kes itu.

Tertuduh - Shazni Munir Mohd Ithnin, Muhammad Aizat Roslan, Muhammad Saufi Jelani, Mohd Izzuddin Hilmi Mohd Zaini dan Mohd Syahruldeen Ahmad Rosli - dituduh melakukan jenayah bawah Seksyen 427, 436 dan 447 Kanun Keseksaan.

Bagi Seksyen 427, mereka dituduh menyimbah petrol di atas permaidani - yang bakal dilalui isteri Perdana Menteri Rosmah Mansor - dan menconteng di sebuah dewan Akademi pengajian Pengajian Islam UM pada 24 Jun 2009 kira-kira jam 4 pagi.

Manakala bagi Seksyen 436, kelima-lima bekas mahasiswa itu dituduh melakukan perbuatan khianat dengan menggunakan api di tempat dan waktu yang sama.

Bagi Seksyen 447 pula, mereka dituduh melakukan pencerobohan jenayah pada tarikh dan masa yang sama.

Kesemua mereka kini sudah menamatkan pelajaran masing-masing di universiti berkenaan. -mk


Brace Yourself - Tough Times Ahead!
Posted: 20 Jul 2011 06:13 AM PDT
The Malaysian Insider
recently reported that the PM opened the Kedai Rakyat 1 Malaysia (KR1M) thrift store, which promises essential goods at up to 50 per cent discounts this evening, in hopes of countering surging inflation.Last week,
beyondbrics
reported that the PM stated that the country had been "quite successful" in keeping inflation at an annual rate of 2-2.5 per cent until recently. However, the latest report by
The Malaysian Insider
tells us that all is not quiet on the Malaysian front. Tough times lie ahead for consumers.
The article said that Malaysia's inflation rate rose to a
27-month high of 3.5 per cent in June
, driven by higher food and transport prices.
As we all know, the government has cut back on food and fuel subsidies in recent months in an effort to trim its ballooning budget deficit which was 5.6 per cent of GDP last year.
G Sivalingam
has written a very good article here and he said:
The budget deficit is projected to be about 5.6% of GDP in 2011. This is expected to be the result of higher GDP growth rates, increased operating expenditure offset by lower development spending and a cut in the subsidy bill and salaries for government workers. However, in the present world economic scenario of rising food and energy prices coupled with the devastating effects of the earthquake and tsunami in Japan it may not be politically feasible to reduce food and energy prices especially since wages of the lower income has been stagnant for a long time.


The main argument against budget deficits is that it is inflationary. Governments will, it is argued, be eventually persuaded to finance the deficit by printing money. An increase in the money supply, everything else remaining the same, will be inflationary and as prices rise, the country will lose its competitiveness. If it loses its competitiveness, exports will fall and the GDP will contract. The end result may be increasing unemployment, social unrest and poor electoral outcomes.


However, the proponents of budget deficits argue that it is a desirable countercyclical policy especially in a recession. In the last recession the government increased public spending by approving two stimulus packages worth more than RM67 billion in 2008 and 2009. As a result the budget deficit rose to 7% of GDP. However, the argument goes that it is quite alright to have a budget deficit for a year or so as long as the government reduces the deficit in subsequent years to have a balanced budget over an economic cycle. But 2011 may not be the year to have a surplus or balanced budget given that inflation threatens to be a global phenomenon at least in East Asia. CLICK HERE for more.
Most worryingly, the rising inflation rate could mean that Bank Negara Malaysia (BNM) could be under pressure to raise its benchmark interest rate later this year.
A poll conducted by Reuters amongst economists revealed that some expect the central bank to raise key interest rates by at least 25 points at its next policy meeting in September after maintaining the benchmark overnight policy rate (OPR) at three per cent earlier this month.
On a personal note, I expect prices to spiral upwards. Most of us have yet to feel the effect of the power tariff increases. Just this morning, the TNB meter reader came to my house and when he handed me the bill, I flipped because it was 190RM. My electric bill is usually about 140RM. The first thing that came to my mind was how many businesses will factor the extra costs into their pricing of goods and services. For sure, inflation will continue to trend upwards in coming months.
With the upcoming Ramadan festivities, things will be kind of tricky. A few days ago, I read in
The Star
that a secretariat had been set up to monitor chicken prices to ensure proper supply and pricing in light of the coming festivities. Deputy Prime Minister Tan Sri Muhyiddin Yassin said the secretariat decided to focus on chicken meat as it is the cheapest and most widely consumed source of protein by Malaysians. After a walkabout in Chow Kit Market on Sunday, he told reporters that all aspects that went into the production of chicken would be monitored by the secretariat to see how best to ensure adequate supply and pricing. Even though I laughed out loud, I knew something had to be amiss as the whole scenario sounded so bizarre. Now, it seems to make sense.
In another report by
Fintan Tan of The Star
:
Inflation has steadily gained ground in the country and the region where policymakers have hiked benchmark interest rates after food prices rose due to more expensive agricultural commodities and energy.
Inflation last peaked in July 2008 when oil prices jumped to more than US$147 per barrel. Prices then fell as the financial and economic crises enveloped the global economy, crimping demand.
However, prices started to rise again after dropping to a low in July 2009 as the local economy recovered, largely boosted by RM67bil in stimulus measures.
While our leaders may try to impress us with new policies or strategies to spearhead growth and development, the fact remains that such high inflation figures bear a grim testimony to policymakers that their so-called efforts to combat inflation is really far from over and could be the start of gloomy times ahead!
So brace yourself, dear reader. The worst is yet to come! Spend wisely from henceforth!
CLICK HERE for other reports from the Statistics Department.
BERS✔H 2.0: "Liow, Mana Janji Lu Mau Siasat?"
Posted: 20 Jul 2011 06:31 AM PDT
S
etiausaha publisiti kebangsaan DAP, Tony Pua mendesak Menteri Kesihatan, Datuk Seri Liow Tiong Lai agar mendedahkan kemajuan siasatan kementerian itu berhubung insiden di Hospital Tung Shin semasa perhimpunan BERSIH 2.0 pada 9 Julai lalu.
Tony Pua mengingatkan Liow bahawa parti itu telah menawarkan empat orang saksi ketika polis didakwanya menembak gas pemedih mata dan air bercampur kimia ke dalam perkarangan hospital, tempat peserta perhimpunan itu berlindung.
Keempat-empat mereka ialah ahli Parlimen Serdang, Teo Nie Ching, ahli Parlimen Bukit Bendera, Liew Chin Tong serta setiausaha politik kepada setiausaha agung DAP, Zairil Khir Johari dan beliau sendiri.

"Bagaimanapun, selepas menunggu selama seminggu, kami tak dengar apa-apa dari Liow atau kementeriannya, kecuali janji-janji yang berterusan secara lisan untuk menyiasat," katanya dalam satu kenyataan hari ini.

Dalam pada itu, Tony Pua turut menyuarakan kekecewaannya dengan Liow yang didakwanya "mengelak daripada tanggungjawab".

Tony Pua berkata, ini kerana tidak ada sebarang pengumuman maklumat mengenai "jawatankuasa tinggi" yang mahu ditubuhkan oleh kementerian tersebut bagi menyiasat perkara itu.

Tambahnya, beliau juga mempersoalkan ketiadaan maklumat seperti anggota jawatankuasa tersebut, terma rujukan dan garis masa untuk ia menjalankan siasatan.

Pada 11 Julai lalu, Lembaga Hospital Tung Shin memaklumkan bahawa insiden pelepasan gas pemedih mata dalam kawasan hospital berkenaan tidak berlaku ketika perhimpunan 9 Julai.

Bagaimanapun 11 doktor mendakwa sebaliknya.

Dalam satu kenyataan Rabu lalu, sekumpulan 11 doktor menegaskan mereka bersedia untuk menyediakan afidavit berkanun untuk mengatakan bahawa pihak polis ada melepaskan air berasid dan gas pemedih mata ke atas kawasan Hospital Tung Shin dan Bersalin Cina, Sabtu lalu.

Seramai 11 doktor menegaskan, mereka kecewa dengan tindakan polis itu tanpa mempedulikan keselamatan pesakit dan doktor.

Justeru, kenyataan itu bercanggah dengan respons Menteri Kesihatan yang telah menafikan polis ada melepaskan air berasid dan gas pemedih ke atas kawasan hospital, sebaliknya tambah beliau ia disebabkan oleh pergerakan angin pada masa kejadian.

Kenyataan media itu ditandatangani oleh Dr Musa Nordin, Dr Sheikh Johari Bux, Dr Ng Kwee Boon, Dr Ng Swee Choon, Dr Ronald Macoy, Dr David Quek, Dr Mary Cardozo, Dr Farouk Musa, Dr Mazeni Alwi, Dr Pixie Low dan Dr Steve Wong.

"Adalah menjijikkan pihak berkuasa yang diamanahkan tanggungjawab kepolisian menjaga negara dan melindungi mereka yang lemah, tanpa rasa malu menafikan perbuatan mereka secara umum, di sebalik kejadian itu disokong banyak gambar, video dan pengakuan saksi termasuk pemerhati berkecuali," kata mereka dalam kenyataan itu.

Ekoran kenyataan mereka, Menteri Kesihatan Datuk Seri Liow Tiong Lai memutuskan untuk mengadakan satu jawatankuasa inkuiri tahap tinggi bagi menyiasat insiden pihak polis menyasarkan Hospital Tung Shin. -tvsnews



Insiden Hospital Tung Shin: Kami sedia nanti polis, kata doktor
Oleh Latifah KasmuriJuly 18, 2011KUALA LUMPUR, 18 Julai – Salah seorang daripada 11 doktor Hospital Tung Shin sedia memberi kerjasama dengan polis yang memutuskan untuk mengadakan pasukan khas menyiasat dakwaan mereka bahawa pekarangan hospital itu menjadi sasaran gas pemedih mata dan air berasid, 9 Julai lalu.

Dr Ng Kwee Boon, yang bertugas sebagai perunding Obstetrik dan Pakar Sakit Puan berkata, beliau sedia memberi kerjasama jika polis mahu membuat siasatan mengenai perkara tersebut.

"Kalau mereka hendak buat siasatan, kami sedia beri kerjasama. Tetapi buat masa ini, mereka masih lagi tidak ada jumpa saya. Saya sendiri akan menyediakan afidavit berkanun untuk tujuan siasatan," kata beliau ketika dihubungi The Malaysian Insider.

Pada 9 Julai lalu, dipercayai polis melepaskan gas pemedih mata ke dalam kawasan Hospital Tung Shin untuk menangani perhimpunan Bersih 2.0.

Kelmarin, Ketua Jabatan Siasatan Jenayah Kuala Lumpur Datuk Ku Chin Wah berkata pihaknya akan menubuhkan dua pasukan khas bagi menyiasat dakwaan 11 doktor Hospital Tung Shin di ibu negara.

Satu pasukan khas akan menyiasat dakwaan doktor-doktor manakala satu lagi pasukan akan menjalankan siasatan secara menyeluruh kejadian itu.

"Kami (polis) akan menyiasat dahulu perkara yang berlaku termasuk mengambil keterangan daripada doktor, saksi dan petugas-petugas (polis) yang terlibat pada masa itu," katanya.

Dalam pada itu, ditanya berkenaan Lembaga Hospital Tung Shin sendiri memaklumkan bahawa insiden pelepasan gas pemedih mata dalam kawasan hospital berkenaan tidak berlaku ketika perhimpunan 9 Julai lalu, Dr Ng berkata, beliau sendiri tidak tahu mengapa mereka berkata sedemikian.

"Saya tidak tahu kenapa mereka cakap macam itu. Mereka tidak tahu apa-apa kerana tidak berada di situ," ujarnya lanjut.

Dalam satu kenyataan Rabu lalu, sekumpulan 11 doktor menegaskan mereka bersedia untuk menyediakan afidavit berkanun untuk mengatakan bahawa pihak polis ada melepaskan air berasid dan gas pemedih mata ke atas kawasan Hospital Tung Shin dan Bersalin Cina ketika perhimpunan 9 Julai.

"Kami, doktor-dotkor yang menurunkan tandatangan di bawah, tidak mahu menyertai polemik perhimpunan Bersih 2.0 pada 9 Julai 2011, tetapi mahu menjelaskan kebenaran tentang keadaan tidak selesa yang wujud (hari itu)," kata mereka.

Selain Ng, 10 doktor lain menandatangani kenyataan itu ialah Dr Musa Nordin, Dr Sheikh Johari Bux, Dr Ng Swee Choon, Dr Ronald Macoy, Dr David Quek, Dr Mary Cardozo, Dr Farouk Musa, Dr Mazeni Alwi, Dr Pixie Low dan Dr Steve Wong.

"Adalah menjijikkan pihak berkuasa yang diamanahkan tanggungjawab kepolisian menjaga negara dan melindungi mereka yang lemah, tanpa rasa malu menafikan perbuatan mereka secara umum, di sebalik kejadian itu disokong banyak gambar, video dan pengakuan saksi termasuk pemerhati berkecuali," kata mereka dalam kenyataan itu.

Bagaimanapun, Dr Musa enggan mengulas lanjut ketika dihubungi.

"Saya tidak mahu komen," katanya lagi.-TMI
This posting includes an audio/video/photo media file: Download Now
My time radio, my grandchild iPad
Posted: 20 Jul 2011 05:29 AM PDT
When I was born, there was a radio only in our house.
At the teenage my father bought a jeep, Dodge truck and Chevrolete truck.
When my father bought a tape recorder and installed a phone at that time, we
were looked-up by our neighbours.
We have no TV, Video, VCR, VCD, DVD, Internet, Computer, hand-phone etc at that time.
Now my 1yr 1 mt old grandchild asked for iPad once she wake up and she knows how to switch on and play Mickey from YouTube.
Posted: 20 Jul 2011 05:11 AM PDT
Posted: 20 Jul 2011 05:06 AM PDT
Whoever said running was a cheap sport needs to get his/her bloody head examined! Whatever little money I have in my pathetic wallet is spent on buying all kinds of running gear that soon I'm going to need three more jobs just to sustain this addiction.
Actually running is cheap, it's just that thing called ego that plays a big part in making it expensive. There was a time, a very long time ago, when I could just put on an old Power shoe with a cheap cotton socks, throw on an old rag like tee and some unglamorous looking shorts and take a brisk run around the area
(of course, I didn't run all that long those days)
and not give two hoots about my gear.
Like I said, that was a long time ago. These days, a lot of investment is spent for all my running gear, from my socks right down to the gadget that holds my race number bib
(and no, pinning the numbers to my race tee just won't do!)
. Sometimes I think it's just a plain waste of money, though I don't always listen to myself la ... hahaha ... It's not like if I have a pair of Adidas on compared to a Power shoes, it's going to make me run any better. It's just ego that's making me buy all those expensive gear.
Thank god wifey is there to keep me in check half the time or I'd probably be begging on the streets for more money to buy more running gear ... hahaha! She's the sane one in this family. She's the more
'think properly first, before buying'
kinda person compared to me, the
'must have it right now'
kinda guy, whether the item I'm buying is practical or not is besides the point. Of course, she does have her,
'I must have that fancy schmancy gear'
days too but it's not as often as mine ... hehehe ...
Ever since I re-started running about a year plus ago, I've been on a sporting goods spree of buying all kinds of running gear so much so that I have difficulties picking what to wear on race days ... hahaha ... I think I have more running gear than work clothes these days. And what makes it even worse is I can't stop adding more stuff to my already bloated running stuff.
Sometimes I think some of the stuff I buy are just frivolous, I mean, how many running vests do I really need la? Or shorts for that matter? Then there's the shoes, I already have three pairs and the moment I can print some money, I'm adding a forth one to that collection at the end of the month. It's not like I can use all four pairs and run at the same time so why do I need four then? Well, if I ever figure out the answer to that one, I'll let you know :P
I just can't resist buying some running gear or other whenever I see a sports shop. Take today for instance, I went out and bought this 2XU compression calf guard to help with my suspected peroneal tendonitis injury, not even sure if it will help or not and even bought wifey one of those high-tech Halo headbands cos she was complaining of sweat getting into her eyes when she runs, not that she wanted me to get one for her though. It was just an excuse to visit sports shops during working hours ... LOL!
Running really isn't cheap, especially if you're like me and want the latest and bestest there is to offer out there. I wonder if I hung up my Adidas vest and shorts, kept aside my Brooks Ghost 3 running shoes and Thorlo running socks, put away my Forerunner watch and donned my old Power shoes with those thin cotton socks, worn out looking RM5 Carrefour tee and cheap pasar malam
(night-market)
shorts, would I run any slower?
I suppose not. I guess it's just an addiction. But it's better to have an addiction to running and buy running gear than have an addiction for drugs, smoking, drinking or something equally horrible, right? Besides, it's not really my fault, I'm the innocent one here, just a victim. You should really be blaming all those sports shops out there for sprouting all over the place and leading me into temptation ... LOL!
.
BERS✔H 2.0: Keadaan Timb Presiden PAS Beransur Pulih
Posted: 20 Jul 2011 05:07 AM PDT
K
ecederaan lutut Mat Sabu beransur pulih
Beliau menjalani pembedahan ke atas ligamen lututnya yang koyak semasa perhimpunan Bersih 9 Julai lalu.
PETALING JAYA: Timbalan Presiden PAS Mohamad Sabu yang cedera akibat dirempuh Land
Rover polis ketika perhimpunan Bersih 2.0 pada 9 Julai lalu beransur pulih walaupun kini masih bergantung dengan kerusi roda untuk bergerak.
Beliau menjalani pembedahan ke atas ligamen lututnya yang koyak semasa insiden itu dan mendapatkan rawatan di Hospital Pakar di Shah Alam.



"Saya keluar hospital semalam. Doktor telah menanam 2 1/2 skru disebabkan ligamen saya yang terkoyak. Saya masih sakit dan tidak boleh berjalan….tapi keadaan saya beransur pulih," katanya yang lebih dikenali dengan panggilan Mat Sabu.

Walaupun keadaan beliau belum pulih sepenuhnya, namun Mat Sabu berkata beliau akan meneruskan aktiviti ceramah seperti biasa.

Ketika kejadian detik cemas 9 Julai itu Mat Sabu yang membonceng motosikal mendakwa kenderaanya itu dirempuh Land Rover polis sehingga beliau tergolek di jalanan.

Rempuhan itu menyebabkan lutut kanannya cedera dan setelah pemeriksaan doktor dibuat didapati ligamen lututnya koyak dan satu pembedahan terpaksa dilakukan Jumaat lalu.

Seorang lagi rakan Mat Sabu yang juga Ahli Parlimen Shah Alam, Khalid Samad yang cedera di kepala kiri sehingga menerima enam jahitan akan menerima rawatan untuk membuka jahitan hari ini.

Beliau cedera akibat terkena tembakan gas pemedih mata oleh Unit Simpanan Persekutuan (FRU) ketika kejadian 9 Julai itu. -FMT


Myanmar Muslims are unfairly discriminated here in 1 Muslim country
Posted: 20 Jul 2011 03:17 AM PDT
In this country, Indon maids, illegals, cleaners etc could easily get Red or Blue ICs but even Muslim professionals from Myanmar are discriminated.
KJ John wrote below: Eny last worked as a maid and later at the KLCC complex with a cleaner company and lived in Ampang Hilir where there
is a large Indonesian community. She holds a valid and genuine red identity
card checked with the DG of Registration then. He said, "It is a genuine and pure card and please take care to keep it." I asked how she got it. His joking answer was very telling… "It is a million ringgit question!"
Source:Eny Herwati – seek amnesty by KJ John in Malaysiakini
The amnesty programme for illegal workers will happen beginning Aug 1, 2011. This column is a very personal appeal to a good and dear family friend with whom we have all lost all contact.
Her husband entered this country as a legal worker, although
he should have come as a spouse after they got married in Indonesia.
She holds a valid and genuine red identity card which
entitles her and their child to live in Malaysia, under the permanent resident
programme.
But the husband's work permit and pass had expired many years ago and he has chosen to stay on because of his family and he is one of our illegal immigrants today. Some employer has wrongly protected him all this
while.
Now that the government, with the collaboration of the Indonesian government, has agreed to undertake the new amnesty programme, my
hope, prayer and appeal to Eny is to tell her husband to seek amnesty. Since
this is a G2G programme, things should become okay and fully legal. The husband cannot continue to living in the shadows of her life. What example of fatherhood would that be to the child? He must be in primary school by now. Eny last worked for us in 1995.
But let me tell you the whole story of Eny Herawati. She came into our lives through working for my brother's family. She worked for them for
almost two terms, and then when we needed help after our fifth child was born, Eny came to help the family of the then seven of us.
She stayed with us for two terms. It was during this term
that we learnt about her predicament with her red identity card. She had
received it but left the country without a reentry permit and was technically
supposed to lose her genuine card, which she gained by paying an under-counter
payment of RM1,500 after landing in Sungai Besar, Selangor, having risked her
life and crossed boundaries illegally.
I had the red IC checked with the DG of Registration then, a
friend.
He said, "It is a genuine and pure card and please take care
to keep it." I asked how she got it. His joking answer was very telling… "It
is a million ringgit question!" I left wondering but satisfied that her IC was
worth her risking her life and coming to peninsular Malaysia in a boat.
Then I was reminded that my dad too came in a boat called
"The Rajula" and that he had made his life in Malaya and why should she
not be able to do the same.
Chance encounter at Immigration
HQ
The next challenge I faced was how to get her red IC
validated although she had not taken hold of it before she left for home. It
came the same day she left for Indonesia. One day I walked into the Immigration
Department HQ in Damansara, praying and wondering where I would start. As I
stood in line to buy some form, my good friend and colleague turned up, saw me,
and invited me to have a teh tarik with him.
He was then the deputy DG of Immigration. He volunteered to
help me solve whatever problem I had because I had been one of his instructors
at Intan. That was the grace of God in Eny's life. And, solve the problem he
did, because when she was leaving again, she was stopped for almost four hours
at the Subang Terminal and the uniformed officers insisted that only the
minister could approve such an oversight.
They only released her to fly home after they spoke to my
friend over the phone.
In that trip home, Eny got married and her husband came to
Malaya through legal means. Then they had a child and then when he had to return
before he could renew his work permit, he was afraid that he could never return
to Malaysia. He then decided to break ranks and join the other illegals in
Malaysia.
I warned him again this and in fact told Eny that I did not
want to see him because if I did I would have to get him arrested. Eny still
visited us from time to time and they were doing fine, except that husband was
not recorded as the father of the child and he existed physically as husband and
father; but not legally so.
The child was registered in school and I even told Eny to get
her imam's help to get the husband recognised as the father and to get his name
legally into the formal documents. I have not seen Eny for at least five years
now.
Therefore, this is my appeal to Eny Herawati… please tell
your husband to take the risk and seek amnesty. This is his last chance to put
right what God has allowed but man by willful disobedience has been careless
with the laws of the nation. National governance is often compromised like this
and the net result are the families who lose the role model fathers by illegal
and other not so 'halal' ways.
Eny last worked at the KLCC complex with a cleaner company
and lived in Ampang Hilir where there is a large Indonesian community. Her
husband continues in the kongsi wherever he is working.
The foundation of Malaya; and now
Malaysia
There must be hundreds and thousands of similar stories,
because that is the foundation of Malaya; and now Malaysia; the majority are
immigrants. Truth be told, except for all natives of Malaya, Sabah and
Sarawak… we are all immigrants with the only difference being whether we are
1st, 2nd or 3rd generation migrants. Who cares, because this is now our only
home.
Homelessness is when one is not even treated like family when
one is at home. That is truly when one's God-ordained dignity is denied. God has
allowed Eny to come to Malaya and even gain a red IC, after having risked her
life in a sampan over the seas. Hundreds have died in trying to do this. God
spared her life and now her husband is here, too, and last I knew she had one
child.
Only the husband needs to be re-rationalised and allowed to
legally assume the role of husband and father to Eny. The amnesty programme can
allow this to be done. My prayer and hope is that this column will be read by
Eny and she will convince her husband to do the same.
May God bless Malaysia as she hosts so many immigrants who help us build and develop this nation we already call home. We can give them a home, too. That is my sincere prayer for them.
KJ JOHN was in public service for 29 years. He is now dean of the Faculty of Economics and Policy Science at UCSI University, Malaysia. The views expressed here are personal views of the writer and not those of the
university or any other institution he is involved with. Please write to the
columnist at kjjohn@ohmsi.net, if you have any feedback or views.
Peguam Perancis Bakal Dedah Pembunuhan Altantuya
Posted: 20 Jul 2011 03:47 AM PDT
P
eguam hak asasi manusia Perancis, William Bourdon (gambar), dijangka menghangatkan lagi politik Malaysia apabila beliau akan memberikan ucapan utama di tiga majlis anjuran Suara Rakyat Malaysia (Suaram) bermula malam esok di Pulau Pinang.
Bourdon, peguam Suaram bagi kes pembelian dua kapal selam Scorpene yang penuh kontroversi itu akan menceritakan perkembangan terkini kes itu di sebuah hotel malam esok di Pulau Pinang.
Keesokan harinya pula, Jumaat mulai jam 8 malam, beliau dengan disertai sama oleh Timbalan Presiden PAS, Haji Mohamad Sabu, akan berucap di majlis kutipan dana untuk membiayai kes ini di Dewan Sivik MPPJ, Petaling Jaya.

Hari Sabtu pula, Bourdon akan ke Ipoh dan akan berucap di satu majlis forum di sebuah tokong Cina di sana.

Bourdon dijangka akan mendedahkan maklumat terkini perkembangan siasatan mahkamah Perancis terhadap pembelian Scorpene itu.

Kedua-dua kapal kapal selam ini yang melibatkan wang rakyat sebanyak RM7.3 bilion dinamakan KD Tuanku Abdul Rahman dan KD Tun Razak. Kedua-duanya mempunyai masalah tersendiri termasuk tidak boleh menyelam di lautan tropika.

Pada 23 Disember 2009, Suaram melalui rangkaian mereka di Perancis telah melantik sekumpulan peguam hak asasi manusia di sana untuk memfailkan aduan kepada sistem keadilan Perancis dengan harapan satu siasatan awal dibuat mengenai pembelian Scorpene ini.

Langkah ini dibuat untuk membolehkan mereka menyiasat bukan sahaja kematian wanita Monggolia, Altantuya Shariibuu yang dibunuh dengan kejam di Puncak Alam tetapi juga amalan rasuah yang berlaku dan peranannya dalam pembelian kapal selam itu sehingga membawa kepada pembunuhannya.

Altantuya mati dibunuh dengan kejam mengguna peledak C4 oleh dua pegawai polis pengiring yang bertugas dengan Datuk Seri Najib. Razak juga didakwa tetapi terlepas.

Pada bulan April 2010, peguam yang mewakili Suaram memaklumkan, mahkamah Perancis telah menerima permohonan penyiasatan aduan rasuah yang melibatkan pembayaran sebanyak Euro114 juta (USD151.1 juta) yang dibayar oleh syarikat Perancis, DCNS kepada Perimekar, syarikat yang dimiliki rakan Perdana Menteri, Abdul Razak Baginda.

Peguam Perancis berkenaan telah datang ke Malaysia April lepas untuk mengumpulkan bukti.

Perimekar adalah syarikat Malaysia yang dipercayai dibuka pada tahun 2001, iaitu sebelum kontrak pembelian kapal selam itu ditandatangani. Ia dibuka hanya untuk menerima komisyen dari Malaysia dan juga Perancis.

Isteri kepada Abdul Razak Baginda, Mazlinda, adalah antara yang tersenarai sebagai pengarah syarikat yang dimiliki kawan baik Perdana Menteri ini.

Baru-baru ini, menurut pasukan peguam Perancis ini, wang dari dalam akaun Perimekar telah dipindah ke akaun lain yang tidak diketahui ke mana lagi sehingga kini.

Malam esok, Bourdon dijangka akan memaklumkan kepada rakyat Malaysia apakah status kes ini sekarang.

Menurut sumber Suaram ketika dihubungi Harakahdaily, kes ini dijangka akan dibawa ke mahkamah terbuka Perancis seawalnya bulan Ogos tahun ini.

"Ia bergantung kepada majlis kutipan dana untuk membiaya kes ini beberapa malam ini," kata pegawai Suaram ketika dihubungi.

Mohamad Sabu dijadualkan akan turut berucap di Pulau Pinang malam esok tetapi oleh kerana lutut beliau yang dibedah masih belum sembuh sepenuhnya, dia hanya akan menyetai majlis Jumaat ini di Dewan Sivik MPPJ.

Lutut Mohamad cedera apabila motosikal yang dinaikinya dirempuh oleh sebuah land rover polis semasa perhimpunan Bersih 2.0 9 Julai lalu di ibunegara. Rempuhan ini menyebabkan beliau jatuh dan lututnya cedera.

Beliau menjalani pembedahan ke atas ligamen lututnya yang koyak semasa insiden itu dan mendapatkan rawatan di Hospital Pakar di Shah Alam.

"Saya keluar hospital semalam. Doktor telah menanam 2 1/2 skru disebabkan ligamen saya yang terkoyak. Saya masih sakit dan tidak boleh berjalan….tapi keadaan saya beransur pulih," kata Mohamad.

Di samping Mohamad Sabu, Naib Presiden PKR, Nurul Izzah Anwar dan Setiausaha Publisiti DAP, Tony Pua juga akan berucap di samping kartunis Zunar akan membuat lakaran kartun secara langsung malam itu.

"Semua kutipan dari jualan meja dan lelongan kartun ini adalah untuk membiayai kes ini," kata wakil Suaram itu. -HD


Posted: 20 Jul 2011 02:49 AM PDT
Here is a very interesting link that reader SKT sent me today. In between my chores, I had loads of fun chasing the sheep. Good way to destress. Have loads of fun and please share the results of your test. Most of the time, I ended up as a Bobbing Bobcat. The first time I played it, I clicked on the grass instead of on the tranquilizer button. Have fun with this! Next post will be up after dinner. Am still doing research on it. Do swing by later. Have a great time shooting sheep! Cheers!
_________________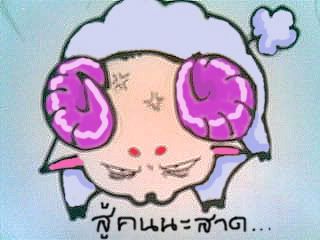 The driving manual says the average driver's reaction time is .75 seconds or 1 car length for every 10mph. Test your average reaction time.
Be careful this can be addictive! You will be surprised at how slow you really are!
CLICK HERE FOR THE TEST.
This posting includes an audio/video/photo media file: Download Now
My column in the Malaysian Insider: My Bersih Story
Posted: 20 Jul 2011 02:48 AM PDT
I marched at the first Bersih rally in November 2007, but Bersih 2.0 was a whole different experience.
First, the level of BN paranoia and intimidation was way more intense than what it was in the first gathering. Secondly, there were more 'newbies' – particularly the young and the middle-classes. The crowds were even more multi-racial.
I will be frank. Like many Malaysians I too was anxious and a little scared a few weeks beforehand as the atmosphere become more charged as the Umno-BN elite got more agitated. It reached such ridiculous heights that when Wardina Safiyyah came to an event in my constituency and spoke about (physical) cleanliness and someone in a Bersih t-shirt was spotted, she was vilified by UMNO cybertroopers.
But as it became more Orwellian, absurd and idiotic – my mind reached a tipping point when the fear, while still there, was overwhelmed by a determination to stand up to all this. Maybe it's just the adrenaline, but I felt that it was God's way of giving us the strength to face all this.
I spent Friday night in Kuala Lumpur – dropping by Nurul Izzah Anwar's aqiqah for her son in Segambut (where everyone chatted anxiously about what would happen the following day) – before retiring to a hotel quietly to ensure that I would be able to take part in Bersih the next day. While the city's access points were choked due to unnecessary road blocks by the police, the city centre's streets were eerily empty.
As I woke up the next day and went down for breakfast, journalists and Bersih activists dominated the coffee house. We traded the latest gossip – one shocking piece of information from a journalist was that the city's mortuaries were being emptied in case there were casualties on the 9th of July. I would not have taken it so seriously had I not been told by a policeman a few days before that their instructions were clear if the people stood their ground: they were to use tear gas, followed by rubber bullets, with the third and final option being live bullets. In retrospect, after what happened to Baharuddin Ahmad who died and what the police did to Datuk Seri Anwar Ibrahim and his security team, Khalid Samad, Mohamad Sabu and many others, this did not sound so far-fetched.
Still, the stories of courage from the day abound. A few friends – from non-political backgrounds – texted me asking how they could participate. A doctor at a government hospital who was on call on Friday night was nervous but wanted to join, "Even if it's just me, I'm adding one more Malaysian to the cause."
Another MCKK senior, working at government agency was supposed to join me at my hotel to go together but due to the road closures decided to pray elsewhere and join the crowd there.
A college friend – who is now a banker – was not sure about joining as he had not been in any demonstrations before and did not know anybody there. When I suggested that he to come to the city by LRT and accompany me however, he immediately did so.
One of my KEADILAN Kelana Jaya members warned me that the Special Branch was moving into the hotel in large numbers to monitor the guests. As we tried to gather bits of information through our handphones and the Internet, we concluded it would be best not to join the senior leaders at KL Sentral as the police would be in full force there and instead go to Jalan Hang Tuah.
We left at 1.00 PM. Forgetting that Khairy Jamaluddin's red shirts were gathered at Bukit Bintang, we drove straight into the police cordon and had to use another route. Zigzagging through the city, we found ourselves in Jalan Hang Tuah but saw a huge contingent of police at Masjid al-Bukhary, where we planned to pray.
It was then when we saw Dr Yaacob Sapari, the Selangor State Exco who told us it would be safer for us to pray at the Fire Station's surau instead. Having completed our prayers, we walked into the rain towards Pudu Station. It was hujan rahmat, I thought to myself as rain would make the tear gas and water cannons less potent.
A small crowd of Bersih supporters was gathered near the Bukit Bintang – Pudu junction. Many were PAS members from the East Coast with a smattering of city dwellers who decided to join the fun. We were amused at the curious sight of a small number of red shirts with Malaysian flags. Some of the Bersih supporters were even given red shirts as UMNO Youth tried hard to boost their small numbers!
At the head of the crowd, I saw YB Dr Mujahid Yusof Rawa. Realising that no other Pakatan leader was there I decided to go to the front as well, although I had little experience in leading demonstrations (being at the front and being a follower are two different things). After being informed that the back lanes behind Pudu were clear, we decided to walk through the back lanes.
Most were in normal shirts to avoid being stopped and harassed by the police. But we marched with gusto in the rain, chanting "Bersih", "Daulat Tuanku", "Hidup Rakyat", "Reformasi" and "Allahu Akbar". Tourists and Malaysians in the nearby eateries cheered us on while we asked them to come and join us. I decided to don my Bersih t-shirt that I had kept in my bag.
We twisted and turned through the roads and back lanes of downtown Kuala Lumpur as we marched, while the group grew steadily. Other groups from different gathering spots merged seamlessly with ours. The group was incredibly diverse, urban young Malays rubbing shoulders with non-Malays from different age groups. Veteran demonstrators mixed with first-timers. My subsequent conversations with friends confirmed what I saw – middle class families including those with children in private schools and students of private colleges, GLC managers and government officers came out in large numbers for Bersih 2.0. The class divide, at least in the urban areas, appears to have been breached.
This was Middle Malaysia. It is difficult to imagine this multiracial and diverse crowd engaging in violence or being of a threat to national security. But they cared for clean and fair elections, as well as the freedom of assembly and standing up to the authoritarian tactics of BN and the police. This was also the Facebook generation, as many took photos as a memorabilia from history, legacies to their children and grandchildren in a better Malaysia hopefully.
Finally, as news of police violence in KL Sentral and barricades in other parts of the city filtered in, the crowd decided to head towards KLCC. The crowd – now numbering at least 15,000 to 20,000 in my group alone – turned around to head towards KLCC on Jalan Ampang. We wound up at the back of another group that had got there earlier, so I ran to the front to help marshal the crowd forward. Some wanted me to hang back in the rear for my own safey, but I answered, "If a YB is scared to lead by example, he does not deserve to be called one." I said this not out of pride or recklessness but rather a determination to not let fear control me and hopefully motivate the rest in a small way.
As we marched to Dr. Mahathir's towering monument, we realised that the police personnel nearby could not do anything due to the size of the crowd. Helicopters hovered above us more police were watching from a distance. I waved at them, to show them that in spite of the massive arrests, brutality and road blocks, the rakyat was not cowered.
We had a sit-in at the Jalan Ampang – Jalan Yap Kwang Seng – Jalan P. Ramlee junction in the shadow of the Petronas Twin Towers. Without the stadium that we agreed to assemble in, we had to opt for such a place as it would give the people room to retreat if the authorities reacted with force. Without a PA system or a stage, we made do with what we had to help the leaders – Bersih 1 chairperson Syed Shahir Mohamud, Pakatan leaders Dr. Hatta Ramli and Dato' Seri Chua Jui Meng and Nasruddin Tantawi speak, with Badrul Hisham Shaharin (Che' Gu Bard) acting as the moderator. I stood beneath the makeshift stage, waving a copy of the Federal Constitution that was handed to me by a fellow demonstrator.
After nearly half an hour of the sit-in, the FRU was making its way on Jalan Ampang, coming from Jalan Sultan Ismail. We dispersed. I thought of going into Suria KLCC but the police were already there. Finally I decided to go through the KLCC Park with a few of my local KEADILAN members that I met during the march. I was still wearing my yellow Bersih t-shirt, feeling motivated after our impromptu KLCC rally. Heck, if the police wanted to arrest me now, please do so I thought. I was exhilarated but tired.
As we made our way back to my hotel, we bumped into other people. Some were still walking towards KLCC but I warned them that the FRU was out in full force. Others like me were heading back. I felt satisfied.
My thoughts of my young family. I am fortunate to be blessed with a loving and supportive wife. Our first child has just been born, and more than anything else, my determination stemmed from a desire to fight for a better Malaysia for him. I played a part, no matter how small, in fighting for change.
Something important happened in Malaysia on 9 July. For many ordinary Malaysians who never bothered about politics, it was their first demonstration. The intimidation and brutality, rather than breaking them, actually extinguished their fear and strengthened their determination that things must not be the same again. While the government's 1Malaysia campaign is floundering in spite of the millions of ringgit being paid to overseas consultants, the real Middle Malaysia showed that we could fight for a cause that is bigger then what divides us on the streets of Kuala Lumpur.
Wan Ahmad & Amiga Akan Bertemu Dalam Forum
Posted: 20 Jul 2011 02:32 AM PDT
S
PR — Ambiga muncul pentas sama, personaliti bukan isu kata Wan Ahmad
Kepimpinan Suruhanjaya Pilihan Raya (SPR) dan Bersih 2.0 akan bertemu di pentas yang sama minggu depan sementara Datuk Wira Wan Ahmad Wan Omar berkata isunya bukan personaliti, tetapi peluang menerangkan kepada rakyat isu yang menjadi fokus sekarang.
"Kita akan hadir, saya akan hadir pada forum itu," kata timbalan pengerusi SPR itu ketika dihubungi The Malaysian Insider.

"Ini bukan soal... SPR merasakan rakyat perlu diberikan penjelasan, ini bukan soal personaliti atau soal organisasi, kami merasakan rakyat perlu diberikan penjelasan," kata beliau ketika ditanya pendirian suruhanjaya mengenai platform yang sama akan digunakan Selasa depan.

Wan Ahmad (gambar) bersama Pengerusi Bersih 2.0 Datuk S Ambiga akan muncul pada wacana "Apa Selepas 9 Julai?" anjuran akhbar Kumpulan Media Karangkraf, penerbit akhbar Sinar Harian, di Shah Alam Selasa depan.

Pertemuan kepimpinan SPR dan Bersih 2.0 itu merupakan kali pertama selepas perhimpunan 9 Julai yang memfokus kepada lapan tuntutan berkaitan pembaharuan pilihan raya.

Turut menyertai mereka ialah Profesor Datuk Shamsul Amri Baharuddin dari Universiti Kebangsaan Malaysia (UKM). Wacana itu dipengerusikan oleh Ketua Eksekutif Institut Perhubungan Demokrasi dan Ekonomi (Ideas) Wan Saiful Wan Jan.

Mengulas lanjut, Wan Ahmad berkata, pihaknya sentiasa bersedia untuk memberi penjelasan kepada orang ramai mengenai perkara menyentuh pilihan raya negara ini.

"Kami sentiasa bersedia untuk memberi penjelasan di mana-mana forum sahaja... kalau diberi ruang kami akan gunakan untuk memberi penjelasan... itulah ruang yang diberikan, dan kami akan menggunakan ruang itu," kata beliau lagi.

Penganjuran wacana ini dilihat mendapat reaksi berbelah bahagi.

Penasihat Editorial Kumpulan Media Karangkraf, Abdul Jalil Ali ketika dihubungi The Malaysian Insider memberitahu, pihaknya memilih isu tuntutan Bersih 2.0 sebagai tajuk kerana ia masih menjadi bahan perbincangan walaupun dua minggu sudah berlalu.

"Kami menyediakan ruang perbincangan secara intelek kepada orang ramai, membincangkan isu ini secara terbuka... khalayak boleh tanya soalan kepada panel," kata beliau.

"Ya, ini kali pertama kedua-dua kepimpinan SPR dan Bersih bertemu secara rasmi selepas perhimpunan 9 Julai, peluang bagi mengetahui isu ini secara mendalam," kata Abdul Jalil yang turut mengesahkan kesemua ahli panel sudah pun mengesahkan kehadiran mereka.

Menurut Abdul Jalil, wacana merupakan program bulanan pihaknya membincangkan isu-isu semasa.

"Sebelum ini, wacana kami menyentuh isu rasuah, isu fitnah dan kali ini kami merasakan isu tuntutan pembaharuan pilihan raya... ini bukan soal politik, tetapi lebih kepada perbincangan akademik, secara intelek... kita menyediakan peluang kepada tokoh-tokoh dan juga orang ramai berbincang dengan waras dan intelek," kata beliau.

Beliau juga mengakui ada pihak yang tidak berpuas hati dengan wacana kali ini membincangkan isu perhimpunan 9 Julai.

"Tentu ada pihak yang menentang, mereka yang tidak berpuas hati tetapi kita tidak terikat... kita hanya buka medan perbincangan," kata Abdul Jalil.

Beberapa tulisan blog pro-Umno didakwa mengecam penganjuran wacana ini yang menemukan SPR dan kepimpinan Ambiga.

Usaha mendapatkan Ambiga belum berhasil dan difahamkan berada di luar negara.

Bersih 2.0, yang menurut Putrahaya telah diharamkan sejak 1 Julai lalu, mengadakan perhimpunan di ibu negara pada 9 Julai, dengan mendakwa disertai sekitar 50,000 orang, di sebalik sekatan ketat pihak polis.

Gabungan 62 pertubuhan bukan kerajaan itu mengemukakan lapan tuntutan iaitu mrminta SPR membersihkan daftar undi, mereformasikan undi pos, gunakan dakwat kekal, akses media yang bebas dan adil, tempoh kempen minimum 21 hari, diperkukuhkan institusi awam, hentikan rasuah dan hentikan politik kotor. -TMI


Posted: 19 Jul 2011 10:18 PM PDT
Labuh Muka Pak Him, Cadangan Anugerah Ditolak
Posted: 20 Jul 2011 12:47 AM PDT
I
mpak terlepas pandang, anugerah hanya cadangan'
UiTM belum membuat sebarang keputusan berhubung cadangan presiden PERKASA supaya Anugerah Ibrahim Ali diberikan kepada pelajar universiti itu yang membuktikan komitmen dan sumbangan mereka dalam memartabatkan bangsa Melayu.
Menurut naib canselornya, Datuk Profesor Sahol Hamid Abu Bakar UiTM tidak memilih nama ataupun membuat sebarang cadangan anugerah berkenaan.
"Anugerah dicadangkan oleh Datuk Ibrahim Ali sendiri tetapi sebelum (sesuatu) anugerah boleh diberi, ia perlu dibawa ke Senat dan Lembaga. Saya hanya minta membawanya untuk diputuskan.

"(Jika) setuju baru bawa untuk endorsement Lembaga. Proses bukan mudah dan mengambil masa (yang lama)," kata Sahol Hamid dalam laman Facebooknya.



Menurut beliau senat UiTM adalah badan yang kuat dan berkecuali dan mereka yang bakal menentukan sebelum sesuatu anugerah boleh diberikan

,

"Di senat ada 60 orang professor, dekan-dekan dan rektor-rektor kampus. Masing-masing bertindak secara individu. Tidak boleh lobi. (Ia) satu badan yang kuat dan independent di UiTM," katanya.

Menurut naib canselor itu, isu itu berlaku kerana Institut Pemikiran dan Kepimpinan Melayu (Impak) UiTM terlepas pandang dan membuat hebahan mengenainya di laman web mereka.



"UiTM prihatin tentang keadaan semasa dan tidak akan terima Anugerah tersebut tanpa kelulusan Senat dan Lembaga Pengarah.

Dengan penjelasan ini, saya berharap isu ini tidak akan dibesarkan lagi," kata Sahol Hamid.

Isnin lalu, Impak pada laman webnya membuka pencalonan bagi Anugerah Ibrahim Ali kepada pelajar universiti itu yang membuktikan komitmen dan sumbangan mereka dalam memartabatkan bangsa Melayu.

Anugerah itu menawarkan RM5,000 yang ditaja oleh presiden PERKASA itu sendiri .

Selain mesti mempunyai prisip yang jelas dan konsisten, pelajar UiTM yang layak memohon juga mesti mematuhi empat kriteria.

Antaranya membantu merangsang pelajar bagi mengikuti program dan aktiviti berkaitan dengan peningkatan maruah dan martabat bangsa pelajar.

Kriteria lain adalah:

• Menjadi pemimpin persatuan yang berdaftar dengan Bahagian Hal Ehwal Pelajar & Alumni seperti persatuan kebudayaan, kesenian Melayu atau persatuan kebangsaan lain yang dianggap cemerlang dan berkesan di dalam atau di luar kampus
• Menjadi pemimpin atau jawatankuasa yang memperjuangkan bangsa dan budaya di luar kampus seperti GPMS, ABIM, PERKASA, GAPENA.
• Mendapat pengiktirafan dari badan-badan di luar UiTM

Bagaimanapun tindakan menamakan anugerah itu sempena nama pemimpin yang kontroversial itu menimbulkan rasa tidak senang hati di kalangan pelbagai pihak. -mk



BERITA SEBELUM INI




The plight of Dr Michael Jeyakumar Devaraj
Posted: 19 Jul 2011 08:34 PM PDT
For slightly more than a week now, my status on facebook has featured this simple appeal to the Najib regime to set free the Sungei Siput member of parliament, Dr Michael Jeyakumar Devaraj. I could have used one of the more elaborate pictures from the Internet but I would believe it doesn't really matter.
What really matters to me is that the Najib regime must release Kumar and his other five detained political party colleagues as soon as possible. The longer Kumar and company are detained, the more scorn is poured on the Najib regime. Nobody in the 21st century can truly believe that Kumar and his Socialist Party of Malaysia or Parti Sosialis Malaysia (PSM) are expounding communism from a few T-shirts and banners confiscated from them or capable of waging war on the country. They are just convenient scapegoats.
Except for those with thick skulls in the Najib regime, everyone else knows that communism is outdated. China's communism ideology now embraces capitalism. The Chinese have the sign of the good old dollar firmly within their sights. If the Najib regime is serious about communism infiltrating into this country, then go and condemn China. The only more visible communist states left in the world are Cuba and North Korea. It doesn't take more than a dunce to see how their ideologies have affected their economies. So why on earth would Kumar and the PSM want to support communism? The Najib regime doesn't have a decent excuse to detain them further except perhaps to break Kumar politically. That's how evil, heartless and shallow the Najib regime is exposed to be.
Now, I don't know Kumar other than knowing that he is an Old Free like me. He was one year my junior in school but I must confess that I do not know him at all. But all the same, as part of the Old Boys network, I am very unhappy that Kumar remains jailed up and I want him to be freed as soon as possible.
After Form Six, Kumar went to Yale in 1974-75 but he decided to return to Malaysia to do Medicine at the University of Malaya. During his schooldays, he was already deeply aware of the social problems faced by many on the country but his years overseas reinforced his determination to help the disadvantaged back home. The was reflected in some of the courses he took at Yale: history, philosophy, sociology and political economy.
In the middle of Kumar's second year at Yale, he returned to Malaysia. He had felt that these Social Science courses had diverted him away from his medical studies. So he came back, completed his medical degree locally and readily volunteered to serve in rural Sarawak where he felt his services would be needed the most. How many of our present-day medical students can share Kumar's personal sacrifice?
One of my classmates commented to me that some people may think that Kumar wasted two years in the United State but more than that, those two years had actually developed his very different sense of awareness and purpose. Kumar sees the hardship and suffering of the many under-privileged and marginalised people who look to him for help, regardless of their race, creed or religion. On a daily basis, Kumar the humanist wrestles with this injustice.
I know that Federation of Private Medical Practitioners' Association, which represents some 5,000 private doctors nationwide, has publicly called for the release of Kumar from detention. Prior to this, 176 medical practitioners in Perak have also issued similar calls for his unjustified freedom.
But I hope that we can all do more for Dr Michael Jeyakumar Devaraj. And I appeal to the Old Frees' network in the country to look beyond Kumar's political views and lend their voices to support the release of a man who is, after all, an Old Free with a good heart in the right place.
ca-pub-5430283382112812
Posted: 19 Jul 2011 11:14 PM PDT
WELL, what can I say? I was there. It was a hectic but memorable trip. That moment in life which takes your breath away... I thank Tan Sri Dompok, my boss who took me along for the historical visit.


MALAYSIA, VATICAN ESTABLISHES DIPLOMATIC TIES
From Muin Abdul Majid
ROME, July 18 (Bernama) -- Malaysia and the Vatican have agreed to establish formal diplomatic relations to promote bonds of mutual friendship and strengthen cooperation between both sides.

The announcement came following an audience between Malaysian Prime Minister Datuk Seri Najib Tun Razak and Pope Benedict XVI at the papal summer residence in scenic Castel Gandolfo, outside Rome.

Saying that the world "is at a crossroads," Najib said Malaysia was keen to share its experience with the world, and that was why Malaysia was committed to forging links and alliances with like-minded countries to promote world peace and harmony.
"This is the main reason why Malaysia established diplomatic relations with the Holy See.
"The world is at a crossroads, the forces of irrationality and discord are threatening our long-cherish and hard-gained stability, and prosperity," Najib said in a statement issued after the meeting.

He said Malaysia and the Vatican were committed to surmounting negative forces which used religion to justify acts of terrorism, by employing the powers of reason and moderation.

He added that the Holy See recognised Malaysia s commitment to promote moderation as a global doctrine.

"Our effort in managing our diversity despite various hurdles and challenges is a cogent reminder that diverse societies can succeed.
"However, we must remain vigilant and confront pernicious forces that threaten to unravel this harmony. We must also do more by adopting an inclusive approach to administration and governance, and ensuring the Malaysian sun shines on every Malaysian," he said.

The establishment of Malaysia-Vatican ties follows the footsteps of other Muslim-majority nations such as Indonesia, Iran, Iraq, Pakistan, Bangladesh, Jordan, Turkey, Egypt, Libya, the Arab League and a majority of members of the Organisation of the Islamic Cooperation (OIC).

Najib, who brought along with him a multi-faith entourage in the meeting with the Pope, put forth his concept for a Global Movement of Moderates to counter extremism of all forms, a call he first made when delivering his speech to the United Nations General Assembly in September 2010 in New York.
As a multi-ethnic and multi-religious country, the prime minister said, Malaysia had drawn on the values of moderation to ensure continued harmony, stability and prosperity.

Najib also raised the possibility of forging closer links with the Pontifical Council for Inter-religious Dialogue headed by Cardinal Jean-Louis Tauran and the Pontifical Institute of Arab and Islamic Studies.
He said the Institute of Islamic Understanding, Institute of Advanced Islamic Studies and the Department of National Unity and Integration would spearhead this initiative from Malaysia.

Najib's delegation comprised Ministers in the Prime Minister's Department Tan Sri Dr Koh Tsu Koon and Datuk Seri Jamil Khir Baharom, and Plantation Industries and Commodities Minister Tan Sri Bernard Dompok.

They were joined by National Fatwa Council chairman Prof Tan Sri Dr Abdul Shukor Husin and Archbishop Tan Sri Murphy Nicholas Xavier Pakiam.
The prime minister's wife, Datin Seri Rosmah Mansor, accompanied her husband on the trip.
It was the second meeting between a Malaysian Prime Minister and the Pope, after the one involving Tun Dr Mahathir Mohamad and Pope John Paul in June 2002.

The Holy See, as the supreme body of government of the Catholic Church, is a sovereign juridical entity under international law.

As the "central government" of the Catholic Church, the Holy See has a legal status that allows it to enter into treaties as the juridical equal of a state and to send and receive diplomatic representatives.

The Holy See has formal diplomatic relations with more than 170 nations, including the United States and some predominantly Muslim countries.

Created in 1929 to provide a territorial identity for the Holy See in Rome, the 0.44 sq km Vatican City State is a recognised national territory under international law.

The Vatican has its own post office, commissary, bank, helicopter airfield and electrical generating plant and issues its own coins and stamps and has its own Internet domain (.va).

The Catholic community in Malaysia makes up the largest group of Christians in the country.
About nine per cent of Malaysia's 28 million people are Christian, with Catholics numbering about 850,000. -- BERNAMA
NAJIB MEETS THE POPE

ROME, July 18 (Bernama) -- Prime Minister Datuk Seri Najib Tun Razak on Monday met with Pope Benedict XVI at the Pope's summer residence at the Apostolic Palace in Castel Gandolfo, outside Rome.

Najib's audience with Pope Benedict took place soon after his arrival at the palace overlooking a beautiful lake on a hot Italian summer day.

Following the private meeting, Najib introduced members of his entourage, including his wife Datin Seri Rosmah Mansor, to the Pope.

Najib later presented the Pope with gifts in the form of a book titled "Najib" and a framed songket embroidery.
Both of them were later joined by Rosmah and members of the Malaysian delegation for a group photograph.
Najib was then ushered into a separate room for a delegation meeting with Secretary of State of the Holy See, Cardinal Tarcisio Bertone.

Najib brought along with him a multi-faith entourage including Ministers in the Prime Minister's Department Tan Sri Dr Koh Tsu Koon and Datuk Seri Jamil Khir Baharom, and Plantation Industries and Commodities Minister Tan Sri Bernard Dompok.

They were joined by National Fatwa Council chairman Prof Tan Sri Dr Abdul Shukor Husin and Archbishop Tan Sri Murphy Nicholas Xavier Pakiam.

It was the second meeting between a Malaysian Prime Minister and the Pope after the one involving former prime minister Tun Dr Mahathir Mohamad and Pope John Paul in June 2002.

The Pope is the ruler of both Vatican City State and Holy See.
The Holy See is the universal government of the Catholic Church and operates from Vatican City State, a sovereign, independent territory of 0.44 sq km.
-- BERNAMA
'Lame duck' Liow is Umno's running dog!
Posted: 19 Jul 2011 11:03 PM PDT
By Boo Su-Lyn
July 20, 2011
Pua: It appears that Liow has been forced to rescind the set up of the investigation committee by the Ministry of Health under instructions from his political masters to cover up the incident, prevent an admission of guilt and to stop further embarrassment to the BN government.
KUALA LUMPUR, July 20 — DAP's Tony Pua challenged Datuk Seri Liow Tiong Lai today to divulge details of his ministry's probe into alleged police attacks on Tung Shin Hospital during the Bersih rally.
Despite

public

pressure, the health minister has refused to specify a disclosure time-line, in fact he has not even confirmed if the said committee had been formed and its terms of reference.
 "It appears that Liow has been forced to rescind the set up of the investigation committee by the Ministry of Health under instructions from his political masters to cover up the incident, prevent an admission of guilt and to stop further embarrassment to the Barisan Nasional (BN) government for its clumsy, oppressive and incompetent handling of the Bersih rally, where the sanctity of hospital grounds was desecrated," said Pua in a statement today.
"If true, then Liow is once again abdicating from his responsibility as the Health Minister by not proactively protecting the hospital and its patients under his care," added the Petaling Jaya Utara MP.
Liow had ordered an investigation on July 14 after 11 medical specialists wrote to the media, refuting the hospital board and police's claims that no gas canisters or water cannon were fired directly into the hospital compound.
He had initially agreed with the city hospital, but then ordered the probe stating that patient security and hospital safety was paramount.
City police also announced on July 16 that it was looking into the incident which occurred as tens of thousands poured into the streets of the capital, resulting in the death of a protestor, scores injured, and nearly 1,700 arrests.
Police have also been accused of excessive force in crowd dispersal.
Pua, however, doubted the police's impartiality pointing out that the police could charge potential witnesses should they come forward to testify.
The DAP man urged Liow to immediately reveal details of the health ministry's investigation committee that was promised to be "open and transparent".
"Otherwise, he has certainly become a lame-duck Minister who has lied and broken his promises one too many times, proving a disgrace to his position as both the Minister of Health and the deputy president of MCA," said Pua.