---
Posted: 05 Aug 2011 10:22 AM PDT
American actress Anne Hathaway is the September cover girl for Marie Claire (UK) Magazine. Love this pic, taken by famous photographer Mark Abrahams…
Anne Hathaway Marie Claire from YeinJee's Asian Blog
What are cats composed of? Cats are composed of...
Posted: 05 Aug 2011 09:48 AM PDT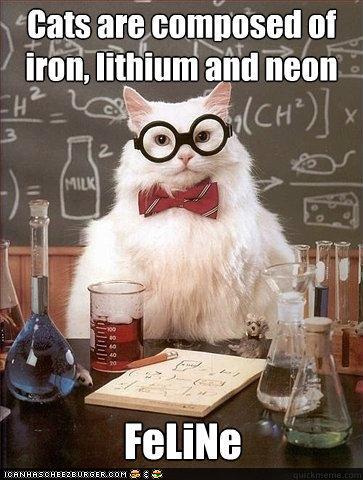 Posted: 05 Aug 2011 09:39 AM PDT
In 1965, Burt Bacharach and Hal David wrote one of their most beautiful songs that has truly taught me LOTS about love, life and people.Throughout my life, the song has given me fresh insight and meaning at different points of time and experiences. I have always been a Burt Bacharach fan but somehow this song truly resonates with me so deeply that it is quite impossible for me to listen to it without being moved to tears. In fact, this is the third time I am writing about this song (check
HERE
) which has also been recorded by Cilla Black, Cher and Dione Warwick.
Wikipedia
gives a concise background to this song:
Although Burt Bacharach has cited "Alfie" as his personal favorite of his compositions, he and Hal David had not been very interested when approached by Ed Wolpin, who headed the composers' publishers Famous Music, to write a song to serve as a promotional tie-in with the upcoming film Alfie (a release from Paramount Pictures who owned Famous Music). Hal David would attribute the composers' disinterest to the title character's name being pedestrian: "Writing a song about a man called 'Alfie' didn't seem too exciting at the time."


The composers agreed to submit an "Alfie" song if they were able to write a worthy candidate so named within a three week period. When Bacharach, resident in California, was shown a rough cut of the film Alfie the quality of the film's depiction of a Cockney womanizer played by Michael Caine instilled in Bacharach a dedication to writing a complementary song and as Bacharach felt - in his own words - "with 'Alfie' the lyric had to come first because it had to say what that movie was all about" [1] he arranged for David - in Long Island - to receive a script of the film to facilitate writing the lyrics for an "Alfie" song. David utilized one of Michael Caine's lines in the film: "What's it all about", as the opening phrase for the song's lyrics which when completed were set to music by Bacharach.


I know. I am such a hopeless sentimental romantic. But I have to say that even though the song only shot to fame in 1967 after Dione Warwick wrote it, I still prefer the following version sung by Burt Bacharach himself. Of course the composer would be the best one to interpret how the song is meant to be sung/played and so emotionally too! Almost hesitatingly, poignantly and yet with doses of wisdom and sincerity reverberating through the notes played on the piano and the haunting tone of his voice....
His style is so engaging because he sings in a half-speaking, half-singing manner, pausing at the right places to make us think. And when he builds it up to the climax of the song, the burst of energy echoes the determination in his beliefs and conviction in what he is singing.
In a very strange way, this song reminds me of Rudyard Kipling's
"If"
. There is much innocence, empathy in the way he reaches out to us to reassure us that he understands and empathizes with us for what we are going through...
Unlike other songs, "Alfie" makes me think - so much about life. The closure of the song is done to mirror the doubts, uncertainties in life. When writing this post, all I did was to keep listening to it, and to hammer on the keyboard my responses and reactions to the lyrics, and to his tender voice that still carries that air of innocence despite his years. Oh...what a beautiful song sung in such an innocuous style that few can replicate.
The song was written for the movie
'Alfie'
starring Michael Caine.
This site says
:
It's hard to imagine now that anyone else could have been Alfie, yet it was a role Michael Caine almost didn't play, as Paramount executives originally wanted Caine's former flatmate, Terence Stamp, who was the Broadway lead in the original play. In fact, Caine claims that "the role was turned down by every actor in England". But director Lewis Gilbert persuaded them to take a chance with Caine and he rewarded them with a performance of astonishing confidence and conviction.


There's not a lot of plot, as Alfie is, above all, a character study and Caine breezes through the film, charming the women and the audience in equal quantity. His straight-to-camera confessions were a revelation at the time and, although such a conceit is commonplace to modern cinema-goers, they are still refreshingly candid. Despite being rooted very deeply in the Swinging Sixties, the issues of the film - love, betrayal, unwanted pregnancy - are still very much current.


The film often has to cope with large swings in emotion, combining humour with pathos. In fact, it's a testament to Gilbert's skill as a director that the scenes with Denholm Elliot's abortionist, though harrowing, are not totally at odds with the light-hearted tone of the first half of the film, but serve to underline the moral of the tale.
To me, the song asks the very questions that I have always been asking for decades! Indeed, what is it all about? Do we live for the moment? Where is the bigger picture of life? Is giving better than receiving? Where do we draw the line? After all the questions are asked, Bacharach gives us an unexpected jolt to reality with a most unusual reminder that it is wise to be cruel.
And then he goes on to sing about what I truly believe in my life - I believe in love and in true love. And we can find love, if we really try. Enough of my sentimental rants...
ALFIE
What's it all about, Alfie?
Is it just for the moment we live?
What's it all about when you sort it out, Alfie?
Are we meant to take more than we give
or are we meant to be kind?
And if only fools are kind, Alfie,
then I guess it's wise to be cruel.
And if life belongs only to the strong, Alfie,
What will you lend on an old golden rule?
As sure as I believe there's a heaven above, Alfie,
I know there's something much more,
something even non-believers can believe in.
I believe in love, Alfie.
Without true love we just exist, Alfie.
Until you find the love you've
missed you're nothing, Alfie.
When you walk let your heart lead the way
and you'll find love any day, Alfie, Alfie.
Click
HERE
for Barbara Streisand's definitive version of Alfie or
HERE
for Cilla Black's Live recording of Alfie (which I find rather rough) and
OVER HERE
for the ORIGINAL Alfie sung with so much haunting sadness by Cher!!
Ibu Terkejut Anak Gadis 'Bersahur' Dengan Lelaki Warga Indonesia
Posted: 05 Aug 2011 10:48 AM PDT
K
ajang: Seorang ibu yang mahu mengejutkan anaknya untuk bersahur tergamam sejurus mendapati seorang lelaki tidur nyenyak bersama anak gadisnya dalam kejadian di Batu 18, Hulu Langat, kelmarin.
Ketua Polis Daerah Kajang, Asisten Komisioner Ab Rashid Ab Wahab, berkata kejadian berlaku kira-kira jam 5 pagi ketika ibu mangsa masuk ke dalam bilik tidur anaknya yang berusia 14 tahun untuk mengejutkannya.
"Sebaik masuk, ibu mangsa terkejut apabila mendapati mangsa tidur bersama seorang lelaki warga Indonesia berusia 21 tahun yang dipercayai teman lelakinya.

"Lelaki terbabit yang terkejut dengan kehadiran ibu mangsa bingkas bangun lalu memohon maaf selain mengaku hanya tidur dan tidak melakukan apa-apa bersama mangsa," katanya.

Katanya, ibu mangsa yang tidak berpuas hati dengan pengakuan lelaki itu mendesaknya untuk mengetahui apa yang berlaku.

"Atas desakan berterusan ibu mangsa, lelaki itu mengaku sudah melakukan hubungan seks dengan mangsa ketika ahli keluarga lain sedang tidur. "Lelaki itu juga mahu bertanggungjawab atas perbuatannya.

"Ibu mangsa yang tidak berpuas hati dengan tindakan lelaki itu yang melarikan diri membuat laporan di Balai Polis Batu 18, Hulu Langat," katanya. -HM



Ulasan GB



Apa mau jadi ni.. sudah sampai tahap begini...


PAS S'gor Desak Tubuh Suruhanjaya Diraja Siasat JPN
Posted: 05 Aug 2011 07:45 AM PDT
S
emakin banyak pembongkaran salah laku data daftar pengundi dikesan muktahir ini terutamanya yang melibatkan warganegara asing menjelang pilihan raya yang dijangka berlangsung tidak lama lagi.
Dakwaan pemberian status kewarganegaraan oleh Jabatan Pendaftaran Negara (JPN) itu kini mencuri tempat selepas gabungan Bersih 2.0 dan Pakatan Rakyat menggerakkan jentera mengumpul segala bukti bagi mengukuhkan dakwaan tersebut.
Sehubungan itu,

Pas Selangor hari ini mencadangkan agar Suruhanjaya Siasatan DiRaja (RCI) ditubuhkan bagi menyiasat dakwaan salahgunakuasa oleh JPN yang dianggap menguggat kedaulatan negara

.

"Saya yakin selepas insiden ini rakyat merasa sangat keliru dan bimbang dimana keselamatan pengeluaran kad pengenalan kita," kata Setiausaha Pas selangor Mohd Khairuddin Othman pada sidang media tadi.

Menurut Mohd Khairudin, pihaknya telah mengadakan sebanyak 1,860 bantahan terhadap Rang Daftar Pemilih Tambahan bagi suku ke 2 tahun 2011 yang tamat pada 2 Julai lalu.

Antara perkara yang disuarakan termasuk SPR sengaja tidak menyertakan alamat lengkap pengundi selain dakwaan terdapat pihak tertentu yang membawa masuk pengundi-pengundi yang tidak berkelayakan ke negeri Selangor.

Ini termasuk dakwaan bahawa SPR gagal memasukkan seramai 240 nama pengundi Cina yang telah didafarkan sebagai individu layak memilih.

"Melebihi 240 nama yang kita daftarkan tapi tidak keluar dalam rang daftar pemilih untuk suku kedua," katanya.

Dalam perkembangan lain, Khairudin berkata pihaknya baru-baru ini

berjaya mengesan kelibat mengedar kad pengenalan biru kepada warga Indonesia dan Kemboja di DUN Paya Jaras

.

Dalam dua kejadian yang berasingan itu Khairuddin berkata, seorang individu tempatan dipercayai menjadi agen pengedaran kad pengenalan dan borang permohonan warganegara kepada yang lain.

Kata beliau,

setelah kad pengenalan biru tersebut dimasukkan ke dalam pengimbas cip, nama yang tertera adalah betul namun perkara yang mengejutkan apabila pihaknya menyemak dilaman web JPN, kesemua nama tersebut berstatus Penduduk Tetap (Merah)

.

"Yang peliknya apabila kita ambil kad pengenalan ini dan dimasukkan dalam pembaca kad, ianya dapat dibaca. Tapi bila kita semak dalam laman web JPN, kad pengenalan merah," kata beliau.

Pas sebelum ini telah menyenaraikan 610 nama yang dikesan memiliki kad pengenalan berwarna merah di dalam senarai layak mengundi SPR.

Berdasarkan pecahan, DUN Semenyeh mendahului dengan 261 pengundi diikuti DUN Paya Jaras 225 pengundi, DUN Kajang 140 pengundi dan DUN Dusun Tua 49 pengundi.

Kejadian pada 2 Julai lalu turut disentuh Mohd Khairuddin apabila berjaya mengesan

rekod kerakyatan Penduduk Tetap bagi 610 orang warganegara asing bertukar kepada warganegara dalam masa 24 jam setelah Pas mendedahkan perkara tersebut kepada media

.

Walhal menurutnya, proses menukar status kad pengenalan memerlukan kehadiran secara fizikal individu tersebut untuk diimbas menerusi sistem biometrik.



"Tan Sri SPR menyebut bahawa JPN tidak kemaskini data. Kalau data tidak dikemaskini, kenapa nama-nama ini boleh ada dalam Rang Daftar Pemilih yang disebut telah disaring dan diproses?"

ujar beliau.

Justeru, Pas menyatakan kebimbangan berdasarkan jumlah individu layak mengundi yang memegang kad pengenalan merah kian bertambah saban hari akibat tindakan meragukan oleh JPN dan SPR.

Oleh yang demikian Perdana Menteri Datuk Seri Najib Razak dan Menteri Dalam Negeri Datuk Seri Hishamuddin Hussein digesa untuk tampil memberi penjelasan kerana ianya melibatkan isu keselamatan negara yang semakin membimbangkan.

Sejurus sidang media itu tadi, Pas membuat laporan polis terhadap JPN untuk menyiasat dalam disebalik konsporasi yang dipercayai menjaga kepentingan kerajaan.
Posted: 05 Aug 2011 02:31 AM PDT
diam x diam dah 5 hari puase kan...
makin puase makin busy hari2 akak..mane nak p teraweh..keje...tadarus..ish ish busy betulll...
kita nak cerita..... sepanjang 5 hari ni akak dah p 2 tempat bazar kat area puchong prima dan puchong perdana...
ya tuhan..berhimpit2..ter kepit2...terjerit2....alooooo ni ramadhon uollll..di ulangi romadhonnn...
mane kan muda tua..laki pompuan..bujang dah kawen...penuhhhh kat bazar...ya tuhan....penuhhhh nak beli kat bazar romadhon...
ko sebut je nak makan ape...sebut...karipap pusing..karipap golek.. semua ada...tp rasanya hampeh..rasa hanj...ujung2 lempar longkang...
akak kalau ke bazar akak bajet 5 hengget je...so bawak duit 5 hengget ngan ic je dalam poket..jgan bawak wallet..kalau bawak lebih almaklumlah akan pokai bila pulang ok...
kita ni puase mmg nafsu mmg besar...ko nampak ayam ko rase sedap...ko nampak kueh nampak sedap..beli kueh sekarang x leh beli singget...kena beli 2 hengget 5 ketul kan...kalau nak beli beli kueh yang uollss dan family betul2 suka sahaja..jgan feeling beli kueh yang nampak chantek n nak cuba2..jawabnya..tongsampah lerrr...
makcik jual kueh tu mmg buat muka2 kesian dan buat2 cam kueh dia yg palin g sedap didunia kan....walhal dia mmg x tau buat kueh..kalau dia pandai sgt buat kueh kenapa dia x jual waktu x bulan ramadhan kan....semua tu main tibai je..janji nampak jadi bentuk kueh ..then jual... kannnn
kalau membeli kat bazar tu..kalau boleh nak cukupkan satu jari satu plastik makanan baru balik kan...sampaikan cekodok yang korang jeling pun x kalau bukan bazar ramadhan tu korang beli sampai 3 hengget kannnn....betul tak
air oren bodoh tu pun beli kan..walaupun rase cam air paip kannnn....sebab ape beli..sebab nafsu...
so sekarang ni akak pesan ngan mak akak kalau ari biase masak nasik dua lauk cukup...buat macam masak hari2 biase je....kalau adik beradik akak datang bebuka je baru ada2 macam2 sebab masing2 bawak makanan kan...kadang tu x habis gak..nak bawak ke sahur dah x sedap kan..buang...membazir uolsss....
kat umah akak ni ..makan sepinggan dah kenyang..lagi2 2 orang je yang puase kat umah ni..sebab bapak akak uzur..so akak x bg dia puase..takut mudaratkan kesihatan dia...
so bulan baik ni x yah lah kita membazir....akak tau uollss semua ni mmg kaya raya...tp ingat jgan membazir uolllssss.. ingat tuuuu
..
Iklan Ketiak & Sahur: Ulama Gesa Media Prima Minta Maaf Secara Terbuka
Posted: 05 Aug 2011 07:04 AM PDT
J
angan Pandang Rendah Impak Iklan - Ghani Shamsudin
SHAH ALAM 5 OGOS : Meskipun durasi setiap iklan dipeti televisyan hanyalah sekitar seminit hingga dua minit sahaja, namun ianya mampu menyampaikan mesej dengan jelas dan seterusnya meninggalkan impak yang mendalam terhadap pemikiran penonton.
Justeru,
kandungan setiap iklan atau pesanan khidmat masyarakat (PSA) perlu dipantau dan diperhalusi agar tiada unsur- unsur sensitif yang menyentuh sensitiviti dan menaikkan kemarahan umat Islam
.
Pengerusi Sekretariat Ulamak Asia, Ustaz Ghani Shamsudin berkata demikian mengulas tindakan dua stesen TV dibawah Media Prima yang bertindak menyiarkan iklan berbaur perkauman dan salah tanggapan terhadap ibadah Sahur.

Beliau menegaskan sebelum apa jua paparan tidak kira iklan, PSA atau program TV mestilah diteliti terlebih dahulu sebelum diluluskan untuk tayangan umum.

Ini kerana apa juga gambaran- gambaran buruk atau ikan- iklan yang mendedahkan aurat, membayangkan golongan muda- mudi yang bergaul dengan bebas atau bentuk kelakuan- kelakuan seks yang menjolok mata dan sebagainya ini sudah pasti akan memberi kesan kepada anak- anak kepada penonton dan juga orang ramai,"tegasnya.

Pemuda PAS Selangor sebelum ini mendakwa iklan berkaitan ibadah sahur di TV9 secara terang- terangan menghina dan terpesong daripada maksud sebenar ibadah di dalam agama Islam.

Iklan berkenaan mengisahkan dua orang yang berjiran, seorang lelaki dan seorang perempuan, telah bersaing secara bersungguh-sungguh memasak makanan untuk persediaan sahur.

Pada penghujung iklan itu memaparkan bahawa si lelaki yang juga DJ Hot fm, AG tidak sempat bersahur kerana azan subuh telah berkumandang. Manakala jiran perempuan itu pula sedang membasuh pinggan dan berasa gembira kerana yakin si lelaki itu tidak sempat bersahur.

Pemuda PAS menambah,

mesej yang akan diterima oleh penonton adalah bagaimana jiran tetangga bersaing kepada perkara yang tidak sepatutnya dan gembira dengan ketidaksempatan jirannya menunaikan ibadah Sahur

.

Sementara itu, iklan di stesen TV8 juga mengundang pelbagai kritikan apabila cuba menyampaikan mesej agar penonton tidak berpakaian ketat dan mendedahkan terutama pada bulan yang sangat dimuliakan umat Islam.



Iklan itu memaparkan seorang wanita Cina yang memakai baju tanpa lengan yang ketat dikaburkan dibahagian ketiaknya, apabila dia mengunjungi bazaar Ramadhan sambil mendakwa dirinyan menjadi tumpuan.



Mengulas lanjut isu tersebut, Ghani yang juga bekas Presiden Persatuan Ulamak Malaysia menegaskan adalah menjadi keperluan pembikin program TV merujuk kepada ilmuan agama terlebih dahulu sebelum ditayangkan, lebih- lebih lagi jika ia melibatkan elemen- elemen agama.

"Sudah jelas bahawa dalam Islam apa jua perkara yang hendak disebarkan kita mesti merujuk kepada tuntutan Al- Quran dan hadis. Allah S.W.T melarang umat Islam menyebar luaskan keburukan, kejahatan dengan sewenang- wenangnya, ada syarat- syaratnya dan sebagainya," katanya.

Justeru,

Ghani mendesak pihak stesen TV8 dan TV9 agar memberhentikan segera siaran iklan tersebut dan memohon maaf secara terbuka kepada orang ramai

.

Ini bukan kali pertama Media Prima terlepas pandang dan bertindak menyiarkan iklan yang mengundang kontroversi.



Sebelum ini, Media Prima menyiarkan iklan Hari Raya yang terselit unsur agama Kristian dan Budha

.

Dihujani pelbagai kritikan dan tomahan, iklan itu akhirnya ditarik balik meskipun ia baru sahaja ditayangkan dalam tempoh 24 jam. -tvsnews\






This posting includes an audio/video/photo media file: Download Now
Hueisean At Masjid Kapitan Keling
Posted: 05 Aug 2011 04:23 AM PDT
I never know that we can visit the famous Masjid Kapitan Keling (Kapitan Keling Mosque) on Pitt Street just until recently I saw photos taken from that mosque, only then I know it's actually open to everyone. Visit it not because of being religious, it's just because of curious and want to check out the historical building and culture of it.
This is very famous mosque in Penang and is located in the UNESCO World Heritage City of George Town. I knew this mosque for quite some times as when I was a kid, I always played at the five foot path outside the mosque. My grandparents once lived near to the mosque.
I went there on one fine afternoon with my dear, Hueisean and she was the model for my camera that day. Haha. The day was rather sunny and cloudy, it's just something in between where the big red Sun comes out in a while and hide behind the moon sometimes.
The mosque is built by the Indian Muslim in the 19th century and there's locate the very famous Nasi Beratur (Queuing Rice) that operates after 10pm. Nasi Beratur is a Malay dishes stall that have people queuing up anxiously for their food every night. It had been there for more than 10 years and people are still queuing patiently for it everynight.
We didn't really knew the Muslim culture well as girls actually need to wear something to cover up the whole body to go in. She has a sleeveless shirt and luckily she brought a jacket. I was all set with jeans and polo-tee. It's a respect to the religion and culture.
In conjunction with the recent George Town Festival month, they have set up a huge poster of old-Penang in their compound, decorated with a little bit of sands and box of crates, which give a sense of back-to-the-days. It allows people to bring their mind back to the olden days and imagine about how Penang was like back then.
Actually, there's nothing much to tour about inside, it's just a short walk along the corridor and we are not allow to step into the hall. Shoes are of course not allow. Nevertheless, it's a nice place to visit and good to learn about others culture.
Posted: 05 Aug 2011 04:02 AM PDT
In 1986, the government ban on the use by non-Muslims of the word "Allah", and three others — "solat", "Kaabah" and "Baitullah". By 2009, the High Court allowed the church to use the word, but an appeal from the  Home Ministry has left the decision hanging.  Post "Allah" controversy, a few churches and a Catholic school were torched and threatened in January last year.
This would have been a non-issue from the start had mutual respect and tolerance been practised. Despite the delicate situation, a few leaders continued to fan the flames of fear raging then. Subsequently, an inter-faith dialogue was held but the status quo remains.
In March '11, the Home Ministry seized 35,100 Malay-language bibles which were 
released
just ahead of the Sarawak state election in April. However, copies in Peninsular Malaysia had to be chopped and marked with a cross and the words "Christian publication".
Then in May, Penangites were stunned when
a meeting
between the Penang Chief Minister and Christian leaders was turned into a flaming controversy with ridiculous claims that the participants discussed making Christianity the official religion. Thereafter, Utusan Malaysia went to town. They front-paged two blogs making such a claim. (Read my blog post
Truth Please, NOT Distortions of Reality!
)Now the whole issue is in the back burner while another highly illogical controversy broke forth.
Last month, the
PM went to the Vatican
to establish diplomatic ties. On his return, the PM  said the Barisan Nasional (BN) government would
work with Christians
who wished to uphold world peace and harmony as it was committed to the "global movement of moderates". At Kompleks Bunga Raya, he said, "We wish to tell our friends, the Malaysian Christians . . .
if they respect us, we will also respect them,
" he told some 200 BN supporters here.
When you don't practise the 1Malaysia policy, 
talk is cheap.
A few days earlier, Media Prima Bhd was forced to axe a controversial series of
Ramadan commercials
on its 8TV channel after scathing public criticism and claims that the advertisements were racist and highly insulting in nature. The advertisements depicted a Chinese girl eating greedily and dressed inappropriately in front of Muslims during Ramadan.
Guess who owns
Media Prima
, which in turn owns 8TV, and other channels like TV3 and TV9? What did they hope to achieve with such advertisements?
Two days ago, during an NGO Harapan Komuniti
dinner
in appreciation for its volunteers, leaders, supporters and members of the community who have benefited from its work, twenty odd police officers barged into the premises of Dream Centre. They disrupted the dinner and started taking videos and photographs and took down details of the Muslim guests. The dinner was non-religious in nature but held to celebrate the work of non-profit organisation Harapan Komuniti in helping women, children, HIV/AIDS sufferers and victims of natural disasters.
Apparently, the official 'intruders' came
without
a warrant on a complaint made by
somebody
but did not explain what it was. No arrest was made but they seized the function's programme sheets and questioned the dinner organisers and guests. The raid was linked to attempts to preach to Malay Muslims about Christianity.
Public outrage followed. Politicians then played
the blame game
while Council of Churches Malaysia (CCM) secretary-general Rev Hermen Shastri hit out at Selangor's Islamic religious authorities for "storming" a Petaling Jaya church last night on such flimsy grounds.
1. Is it justified for Jais to conduct its investigations without first checking with the church leaders and worse still, to enter the religious places of other communities and conduct their investigations?
2. Where is respect for the activities and premises of those from other faiths?
3. Isn't the month of Ramadhan supposed to be a month of tolerance? In the Qur'an, Muslims are commanded to fast so that they may "learn self-restraint".
4. Is it wrong for Muslims to be in church grounds? The royalty attended the Prince William's wedding at Westminister Abbey and the PM was at the Vatican. Status quo.
According to
Lim Chee Wee
, President of the Malaysian Bar Council:
We know of no prohibition in law against Muslims entering the premises of a Christian church, nor of being part of the audience in a thanksgiving event held in such a place, even if such an event were to contain certain religious elements such as prayer and singing. By conducting such a raid, video-recording a part of the event, rummaging and removing the contents of garbage bags and then taking down the particulars of Muslims found in attendance, treating them as though they had somehow broken the law, JAIS has besmirched the good name and sullied the hard-earned reputation of Malaysia and her peoples for multi-racial, multi-cultural and multi-faith acceptance.


This action on the part of JAIS, coming so closely after the insensitive public service announcements released by television station 8TV, does not bode well for the future of inter-racial and inter-faith harmony in our country. If, after almost 54 years of independence in Peninsular Malaysia, a state Islamic authority and a national television company can still display a form of arrogant authoritarianism and callous condescension in their actions, then we must collectively ask ourselves where we have failed as a nation. Moderation has increasingly given way to mindless orthodoxy, and those in authority have parted company with common sense.
4. Isn't there freedom of assembly and association as provided by provided Article 10 of the Federal Constitution of Malaysia? It was a multi-racial Thanksgiving dinner attended by 120 guests of all races - a truly 1Malaysia in spirit. What was so bad or wrong about this that warranted a raid? Where is the respect that the PM expounded? Does it only go one way? Does the raid show 'self-restraint' and tolerance? Or does it show insensitivity, ignorance and idiocy?
5. To exacerbate matters, the finger pointing stance of BN and Pakatan leaders have been most disconcerting. According to
The Malaysian Insider
, Pakatan Rakyat (PR) insists that the continued intolerance of Christians shows that Datuk Seri Najib Razak's recent diplomatic visit to the Vatican was "a waste of time and resources." On the other hand, Barisan Nasional (BN) lawmakers are holding the federal opposition accountable, pointing out that the Selangor Islamic Religious Department (Jais) is administered by the PKR-led state government.
Then Selangor state exco and former PAS state leader Dr Hassan Ali who is in charge of Islamic affairs in the state has defended the JAIS raid - a move which has created much confusion and has been perceived as PAS's flip-flop not forgetting how his move has eroded confidence in PR. Mind you - this is during a very crucial pre-election period when all concerned need to close ranks and work hand in hand to make it to Putrajaya!
So what is his true motive? Is he trying to destroy the harmony within the state coalition and disunity among people? You can read Dr Hassan Ali's press statement
HERE.
From 1986 to the present, things have gotten worse - a lot worse! Where do we go from here? Will there be strong leader imbibed with reasoning and intelligence to diffuse and resolve the situation?
Can you continue to stomach such acts of illogicality?  Such acts have to be condemned and those who are guilty must be punished. We MUST NOT suffer the nonsense of such
blundering buffoons
any longer. Time after time, our senses and intelligence have been assaulted by the continuous outpouring of balderdash from their mouths and illogical action.
The time is NOW or NEVER. With the impending GE, you know what to do. CHOOSE WISELY!
Posted: 05 Aug 2011 03:24 AM PDT
One find noon in Penang, mom and I went to Kek Lok Si temple to do something, I followed along to snap some photos as I haven't been there in bright daylight before. It seems fun, but it was a short trip up there. Kek Lok Si temple is one of the most famous and gorgeous temple in South East Asia and it's a good place for photoshooting.
It was a bright and sunny day, yet there's a little windy breeze blow as the Kek Lok Si temple is located a little bit high from ground level. I saw quite many foreign and local tourist checking out the place and take photos.
Ever since Penang has got the UNESCO World Heritage City status, more and more tourist are flocking into this little so-called "Pearl Of The Orient" for its lovely heritage town and of course the famous food.
Kek Lok Si Temple is one of the place that you must not miss when you are visiting Penang. Doesn't matter if you are Muslim, Christian or other races, it's good to check out the architecture, culture and art of this temple.
Kek Lok Si Temple is not a small temple, it's huge and have several sections for you to visit and explore. As for me, I only went to the main hall and didn't went UP to other area as it takes like an hour and more if you are an avid photographer. We were there to do some stuff at the main hall.
Nevertheless, it's still nice to move around at the main hall area to take some shots. Parking is RM2 at the entrance of Kek Lok Si which is rather cheap as you can park as long as you want.
One thing I dislike while checking around the place is I saw this zinc roof with shape into Chinese-style roof. It makes the place so cheap-looking and lousy. Instead I think they should just replaced with it better ceramic roof which resembles a real Chinese temple architecture. =)
Kerakyatan Sedang Digadai, PAS Selangor Buat Laporan Polis
Posted: 05 Aug 2011 04:27 AM PDT
L
ebih 1,000 PR didakwa jadi warga, PAS S'gor lapor polis
PAS Selangor hari ini membuat laporan polis ekoran dakwaan pertukaran rekod lebih 1,000 penduduk tetap (PR) menjadi warganegara dalam masa satu hari sahaja.
Setiausaha jabatan pilihan raya PAS negeri Mohamad Asri Sapar berkata, selepas memfailkan bantahan rasmi dengan Suruhanjaya Pilihan Raya (SPR) pada 2 Ogos, maklumat di Jabatan Pendaftaran Negara (JPN) bertukar keesokan harinya.
Katanya, berdasarkan maklumat yang diterimanya, beliau terkejut kerana rekod 1,108 penama itu bertukar menjadi warganegara.

"Saya khuatiri ada pihak-pihak tertentu sedang berusaha untuk memasukkan bukan warganegara sebagai pengundi," laporan polisnya itu dipetik.

Beliau ditemani Setiausaha PAS Selangor Khairuddin Othman ketika membuat laporan di ibu pejabat polis daerah (IPD) Shah Alam petang ini.

Dalam aduannya, Mohamad Asri, 37, berkata beliau khuatir terdapat unsur subahat di kalangan SPR dan JPN untuk menjayakan "usaha haram" itu.

"Adalah amat membimbangkan sekali bahawa usaha haram ini bukan sahaja akan menjejaskan proses pilihan raya di negara ini malah turut menjejaskan integriti kad pengenalan serta kepentingan dan keselamatan negara," katanya.

Mohamad Asri juga menyerahkan senarai 1,108 nama terlibat untuk membantu siasatan pihak polis. -mk





PAS tangkap pengedar MyKad kepada warga asing



"Kita sudah buat laporan polis tapi masih belum ada tindakan yang diambil dan kita tidak tahu kes ini disiasat atau tidak."

SHAH ALAM: PAS Selangor mengesan sindiket pemberian kad pengenalan kepada warga asing yang didakwa didalangi rakyat tempatan berlaku di DUN Paya Jaras, Subang dekat sini.

Setiausaha PAS Selangor Khairuddin Othman berkata, PAS mengesan pada Februari lalu apabila tangkapan dibuat di sebuah rumah.

Beliau juga kesal ekoran laporan hasil siasatan berhubung sindiket pemberian kad pengenalan kepada warga asing masih belum mendapat perhatian pihak polis.

"Peliknya kad pengenalan itu boleh dibaca 'card reader' tetapi semakan di dalam talian Jabatan Pendaftaran Negara (JPN) menunjukkan mereka sebagai penduduk tetap (PR)

"Kami menangkap seorang penduduk luar Selangor yang ditemui sedang mengedarkan kad pengenalan dan borang kepada sekumpulan warga Indonesia dalam sebuah rumah pada tengah malam.

"Satu kes lagi melibatkan seorang individu dari Johor yang mengedarkan kad pengenalan kepada warga Kemboja.



Kerakyatan sedang digadai



"Kita sudah buat laporan polis tapi masih belum ada tindakan yang diambil dan kita tidak tahu kes ini disiasat atau tidak," katanya.

Dalam pada itu Timbalan Pesuruhjaya PAS Selangor Khalid Samad perkara itu tidak boleh dipandang ringan kerana melibatkan keselamatan negara serta menimbulkan kebimbangan di kalangan rakyat Malaysia.

Ujar Khalid kes tersebut juga seperti kes yang berlaku di Sabah ketika Barisan Nasional berjaya menguasai negeri itu.

"Jika kerakyatan sedang digadai untuk kemenangan BN, ini satu pengkhianatan yang sangat teruk.

"Bagi negara demokrasi, orang yang melakukan kerja ini boleh dihukum dengan hukuman berat," katanya. -FMT
Pictures of Myanmar army officers (Rtd.) bulldozes Muslim cemetery
Posted: 05 Aug 2011 03:18 AM PDT
Click to view slideshow.
SOURCE:BURMA: Company linked to retired army officers bulldozes Muslim cemet by ASIAN HUMAN RIGHTS COMMISSION
Company linked to retired Myanmar army officers ILLEGALLY bulldozes Muslim cemetery
Posted: 05 Aug 2011 02:58 AM PDT
Source: BURMA: Company linked to retired army officers bulldozes Muslim cemetery by ASEAN HUMAN RIGHTS COMMISSION. AHRC WEBSITE: BURMA PAGE http://www.humanrights.asia/countries/burma
August  5, 2011 ASIAN HUMAN RIGHTS COMMISSION – URGENT APPEALS PROGRAMME. Urgent Appeal Case: AHRC-UAC-135-2011
BURMA: Company linked to retired army officers bulldozes Muslim cemetery
ISSUES: Freedom of religion; rule of law

Dear friends,
The Asian Human Rights Commission (AHRC) has received details about a private company in Burma that with the backing of retired army officers sent bulldozers in the dead of night to destroy an historic Muslim cemetery so that the land can be claimed for commercial activities. The destruction was stopped after interventions from the local community, but extensive damage was already done and it is feared that the company will use further techniques to force the cemetery off the land. The case is another that illustrates the shifting character of rights abuse in many parts of Burma, from direct violations committed by the armed forces or police to those where private companies backed by serving and former government officials play a key role.
CASE NARRATIVE:
According to information obtained by the AHRC, three bulldozers entered a historic Muslim cemetery in Meikhtila, upper Burma, around 2am on 25 July 2011 and began destroying gravesites without prior warning. After the intervention of the local Muslim community, they left the cemetery at about 11am on the same day. However, extensive damage had already been done to some graves. The bulldozers also have reportedly not been withdrawn completely but are still situated nearby, with the intention that they might be used again.
Some photographs of the bulldozers and the damage caused, as seen in the daylight hours, are here: photo-1, photo-2, photo-3, photo-4 and photo-5.
The local Muslim leaders have alleged that the nighttime bulldozer raid on the cemetery was carried out at the behest of a local private company that wants to use the land for commercial activities. Two of the company officials are former army officers, and the Muslim community fears that they will use their influence to force the cemetery to relocate so that the land can be used commercially. The grounds of the cemetery have already been extensively damaged and the amount of damage already caused may be used to justify a takeover.
The community has called upon the government, police and other groups and key individuals to support its right to stay on the land, and to afford it protection against unlawful intrusion onto the land and destruction of gravesites. It is also reportedly preparing to lodge legal action against the trespass and damage caused.
Further details of the case are in the sample letter below: your action is required to address the issues both of forced confiscation of land and also the assault and criminal case against the farmers.
BACKGROUND COMMENTS:
The raided cemetery and adjacent mosque have been situated at the same site in Meikhtila for over 150 years. Evidence also suggests that Muslims may have settled at the site much earlier. The land titles are made out to the religious committee responsible for the premises. The private company has no legal rights whatsoever to the land.
The local authorities had reportedly warned for some time that they intended to take control of the land, but according to information received by the AHRC, had given the impression that they wanted to use the land for a park. After the bulldozer raid, it is clear that the intention is to occupy the land for commercial purposes.
According to local sources, many buildings and much land around the Meikhtila township that had previously been taken over by the government decades earlier after non-Burmese residents were forced out of the country is now being assessed and resold to make profits for local officials, and the Islamic glebe land is viewed as another source of quick income.
ADDITIONAL COMMENTS:
This case is another that speaks to the emergence of new forms of private-military economic interests in Burma responsible for human rights abuses in Burma.
Previously the AHRC had issued an appeal on the case of a group of farmers who themselves were criminally prosecuted for defying orders concerning the use of their land: http://www.humanrights.asia/news/urgent-appeals/AHRC-UAC-073-2011.
Although the prosecution resulted in conviction and imprisonment of the farmers, we are pleased to note that on appeal they were released from custody, although not acquitted. Rather, the appeal court reduced their sentences to cover time already served. However, the question of ownership of the land in that case also remains unresolved.
There are many other hundreds, probably thousands, of cases of a similar sort emerging from Burma at the moment, some of which the AHRC is closely following and documenting, in which a nexus of military, commercial and administrative interests are responsible for human rights abuses.
For more commentary on these and other human rights issues in Burma, visit the Burma page on the new AHRC website: http://www.humanrights.asia/countries/burma
REQUESTED ACTION:
Please write to the persons listed below to call for an investigation into this incident and for guarantees that the cemetery will not again be raided or forced to relocate because of commercial interests. Please note that for the purposes of the letter Burma is referred to by its official name, Myanmar.
Please be informed that the AHRC is writing separate letters to the UN Special Rapporteurs on Myanmar and on freedom of religion or belief calling for interventions into this case.
SAMPLE LETTER:
Dear ___________,
MYANMAR: Private company attempts to destroy historic Muslim cemetery
Place of incident: Green Land Islamic Glebe Land, Meikhtila Township, Mandalay Region, Myanmar
Date and time of incident: Around 2am on 25 July 2011
Persons identified as responsible:
1. Captain Htun Htun Win, retired
2. Colonel Ko Ko Kyi, retired
3. Zekamba U Khin Shwe, owner of the private company involved
I am writing to you regarding a covert nighttime attempt to destroy an historic Muslim cemetery in the north of Myanmar, apparently in order that the land can be occupied for commercial purposes.
According to the information that I have received, three bulldozers entered the historic Muslim cemetery in the Green Land Islamic glebe land in Meikhtila around 2am on 25 July 2011 and began destroying gravesites. After the intervention of the local Muslim community, they left the cemetery at about 11am on the same day. However, extensive damage had already been done to graves, tombstones and walls.
The local Muslim leaders have alleged that the nighttime bulldozer raid on the cemetery was carried out at the behest of a private company owned by U Khin Shwe that wants to use the land for commercial activities. Two of the company officials are former army officers, Captain Htun Htun Win and Colonel Ko Ko Kyi, and the Muslim community fears that they will use their influence to force the cemetery to relocate so that the land can be used commercially.
Previously, the community had been aware of plans to convert part of the site into parkland; however, it is now clear from this incident that it is a blatant attempt at land grabbing and profiteering off a religious compound.
I note that the cemetery was established over 150 years ago and that since 2002 no new burials have taken place at the site, in accordance with an administrative order. Since then it has been preserved as a heritage site.
The community has called upon the government, police and other groups and key individuals to support its right to stay on the land, and to afford it protection against unlawful intrusion onto the land and destruction of gravesites. I join these calls, noting that under article 362 of the 2008 Constitution of the Union of Myanmar, Islam is recognized as a religion of Myanmar, and that under article 364 "any act which is intended or is likely to promote feelings of hatred, enmity or discord between racial or religious communities or sects is contrary to this Constitution".
Furthermore, I call for a police investigation into this incident to establish who was responsible for the sending of the bulldozers into the glebe land in order that criminal charges are brought against them, so that a clear message is sent to businesses and influential persons in Myanmar that this sort of action will not be tolerated.
Yours sincerely,
—————-
PLEASE SEND YOUR LETTERS TO:
1. U Hla Min
Minister for Home Affairs
Ministry of Home Affairs
Office No. 10
Naypyitaw
MYANMAR
Tel: +95 67 412 079/ 549 393/ 549 663
Fax: +95 67 412 439
2. U Thein Sein
President of Myanmar
President Office
Office No.18
Naypyitaw
MYANMAR
3. U Tun Tun Oo
Chief Justice
Office of the Supreme Court
Office No. 24
Naypyitaw
MYANMAR
Tel: + 95 67 404 080/ 071/ 078/ 067 or + 95 1 372 145
Fax: + 95 67 404 059
4. Dr. Tun Shin
Attorney General
Office of the Attorney General
Office No. 25
Naypyitaw
MYANMAR
Tel: +95 67 404 088/ 090/ 092/ 094/ 097
Fax: +95 67 404 146/ 106
5. U Kyaw Kyaw Htun
Director General
Myanmar Police Force
Ministry of Home Affairs
Office No. 10
Naypyitaw
MYANMAR
Tel: +95 67 412 079/ 549 393/ 549 663
Fax: +951 549 663 / 549 208
Thank you.
Urgent Appeals Programme
Asian Human Rights Commission (AHRC) (ua@ahrc.asia)
Document Type :
Urgent Appeal Case
Document ID :
AHRC-UAC-135-2011
FBC MEDIA SCANDAL – GROWING QUESTIONS FOR CNN'S JOHN DEFTERIOS
Posted: 05 Aug 2011 02:00 AM PDT
Defterios gives Facetime to FBC client,
Malaysia's PM Najib Razak, on CNN
Corrupt Barisan Nasiional - 
If CNN had acknowledged concerns about FBC Media's spin operations and agreed to investigate the possible contamination of its programmes, because of its connections with that company's President, John Defterios, criticism might have died down.
However, unlike the BBC and CNBC, who have both launched investigations and suspended FBC Media programmes, CNN has leapt to a fairly arrogant and unquestioning defence of its Business Presenter, who for years has combined that role with a senior position and substantial shareholding in the crooked PR/ Production company. 
The problem is that John Defterios's programme guests were sometimes his own PR clients.  They had paid millions of dollars to his company in return for positive publicity and platforms in the global news media.  Indeed FBC boasted in its promotional material that it was the only PR firm who could uniquely "guarantee" access to "blue chip", " editorial shows" on stations such as CNN, CNBC and the BBC.  Anyone in the business knows that such guarantees could only be illegal. 
We are not a tradition PR firm because we can GUARANTEE results!
FBC's clients are believed to have included the Government of Khazakhstan and the Government of Malaysia, whose leading members have been recently interviewed by Defterios a number of times on CNN.
Defterios interviews FBC Client the Khazakh PM Massimov at Davos in January. Whose idea was that?
So why are CNN refusing to review this embarrassing situation?  The BBC have stated that they "were not aware of some of the information" about FBC Media's business model, which combines programme production with 'strategic PR' and have therefore suspended their programmes.  Likewise, CNBC have said that "having examined FBC's business practices" it has withdrawn their World Business show indefinitely.
CNN, however, are defiantly denying that there is a case to answer.
CNN's defence of John Defterios
In 2001 John Defterios became President of FBC Media and as late as last month the company's website described him as a member of their Executive Committee in these terms:
"Defterios….. serves as President of the group.  In this capacity he oversees FBC's factual programming and media services work" [FBC Website, July 25th 2011]
That media services work included 
signing up Abdul Taib Mahmud as a PR client 
in January 2011 and then proceeding to place him, Sarawak and the oil palm business in a positive light on shows aired across the world on global TV stations over subsequent months.  These media services are spelt out in the company's power point presentations.
CNN seems not to be worried that they have been listed as one of FBC's guaranteed "media platforms" for their PR clients.
Yet CNN have stated to Sarawak Report that they are satisfied that all has been well with their shows, because they claim that Defterios signed up as a full-time employee, as opposed to a contracted Presenter, in March.  At this time, so the argument goes, Defterios severed all ties with FBC Media.
There are two problems with this argument.  The first is that legally there is no difference between a member of staff or a contract worker when it comes to declaring sponsorship interests.  The second is that there is no convincing evidence that Defterios did in fact sever his ties with FBC in March.  To the contrary he continued to be advertised on their website as the President of the group and overseer of all operations and he continued to be registered as a Director and Shareholder of both FBC Media and the parent FBC Group in the UK's company register. 
CNN's latest statement to Sarawak Report consisted of an astonishing decision to forward a three paragraph email from FBC yesterday, which was apparently designed to confirm that Defterios had severed relations in March and that therefore there were no further questions to answer.  It thus appears that, although we now know FBC Media is an outfit that has been operating illegally, CNN is prepared to rely on its word entirely in the matter!
The FBC statement, however, raises more questions than it answers:
"To Whom it may concern:   John Defterios resigned from FBC on 4th March 2011, he was subsequently removed from payroll in his capacity of President that month.  

Also as agreed he has been removed from the Board of FBC which will be reflected in the financial statements under the Companies Act when FBC files its latest financial company return which is due in October 2011.  

The website is undergoing changes and he has been removed as President and he was not the Managing Editor within FBC".   Jess Panesar, Group Finance Director, FBC Media (4th August)
The immediate question raised by this email is why the removal from the Board has not been dated and when that further agreement was made?  There is also a glaring failure to mention anything about John Defterios's substantial shareholding in FBC Media, which is the foundation for concerns about conflicts of interest over his role at CNN.  The fact remains that Defterios remained registered yesterday both as a Director and Shareholder of FBC Media and FBC Group.
Equally, the lame excuse about changes to the website being the explanation for it being pulled down the day journalists started asking questions a week ago cannot cover up for the fact that Defterios was still being described as the "President of the group overseeing factual programming and its media services work" on that very site just days ago on July 25th.
Defterios was criticised in the Malaysian online media for his tame promotional interview of PM Najib Razak in London, just days after pro-democracy demonstrator had been brutally suppressed
It would be unwise for CNN to deny the significance of this issue and its potential reflection on the integrity of its programming.  The most dramatic and important political event in Malaysia in the past month was the Bersih march for Free and Fair Elections, which galvanised tens of thousands onto the streets in KL and was matched by sympathy demonstrations in countries across the world.
Police attack peaceful demonstrators at the Bersih rally 9th July
Najib's forces of law and order could have contained that march, but instead the peaceful demonstrators were brutally suppressed.  They were sprayed by water cannons laced with acid and beaten with batons. Nearly 2,000 were arrested and 6 of those were kept in jail for weeks.
The week after that march Najib came on a promotional tour to London, where he was greeted by outraged Malaysian protesters at every event. Under these circumstances CNN was the only TV news station who saw fit to conduct a full scale interview with Razak, focusing on the economic purpose of his visit.
The interviewer was John Defterios and at the time last month several Malaysian commentators were sickened by his soft handling of the Prime Minister and his treatment of the Bersih movement.  Now those same people are wondering if they have learnt why this was and whether the fact that Najib Razak is a RM28 million a year PR client of FBC Media could have affected the way he was promoted on CNN?
Defterios in KL to report on Najib's pet economic project of developing Islamic brands - the PM gets a got slot in the film.
Siapa Tak Kenal Perangai Pengampu UMNO?
Posted: 05 Aug 2011 02:59 AM PDT
G
eran: Pengampu Umno bising sudah dijangka
KUALA LUMPUR, 5 Ogos: Seperti yang dijangka akan bangunlah puak Umno tegar yang berselindung di sebalik pertubuhan bukan kerajaan (NGO) membidas tindakan Selangor menyediakan geran memfailkan bantahan daftar pengundi baru kepada Suruhanjaya Pilihan Raya (SPR), kata Ahli Jawatankuasa PAS Pusat, Ustaz Idris Ahmad.
Begitupun, beliau mengucapkan tahniah kepada Kerajaan Pakatan Rakyat Selangor yang proaktif dan pro rakyat untuk memastikan pilihan raya di negara ini berjalan dengan betul dan adil, dengan menyediakan geran berjumlah RM1 juta bagi membiayai usaha tersebut.
"Ini adalah hak rakyat untuk menentukan kepimpinan negara ini berjalan dengan betul," ujarnya dalam kenyataan kepada Harakahdaily.

Katanya,negara akan rosak jika pemimpin yang menang bukan kerana kewibawaannya, sebaliknya kerana tipu muslihatnya melalui bantuan SPR.

Menurutnya, pengampu Umno takut hendak membuat kenyataan atas nama parti itu kerana orang yang tidak dapat melihat pun kenal tabiat buruk Umno.

Antaranya, kata beliau Presiden Majlis Belia Malaysia (MBM), Mohamed Maliki Mohamed Rapiee, Ketua Pemuda Kongres India Muslim Malaysia (Kimma) Kebangsaan, Amir Hamzah Abdul Rajak dan Presiden Persatuan Pemikir Profesional Melayu Malaysia, Prof. Datuk Dr. Kamaruddin Kachar.

"Hujah puak pengampu Umno ini mudah sahaja, alangkah baiknya wang ini digunakan untuk rakyat Selangor," ujarnya.

Tambahnya, mereka akan susah hati jikalau projek untuk kebaikan rakyat, tetapi menikus ketika pemimpin Umno membazir wang untuk kepentingan politik dan pemimpin Umno.

Katanya, rakyat tidak mendengar komen mereka ketika Jawatankuasa Pilihan Khas Mengenai Keupayaan, Kebertanggungjawaban dan Ketelusan (Selcat) yang menyiasat perkara-perkara berkaitan kewangan oleh Balkis, bekas Badan Amal dan Kebajikan Isteri-isteri Selangor yang diketuai oleh isteri Dr Khir, untuk melihat sama ada terdapat salah laku.

Beliau berkata, pegawai-pegawai Permodalan Negeri Selangor Bhd (PNSB), Kumpulan Darul Ehsan Bhd (KDEB) dan PKNS dan yang lain memberi keterangan di perbicaraan Selcat adalah memeranjatkan.

Sebanyak RM1.7 juta telah dibayar untuk perjalanan 'teknikal' DisneyWorld dan Disneyland termasuk sewa bilik Presidensel di Honolulu bernilai RM110,000, RM200,000 untuk perjalanan ke Jogjakarta dan upah penari sahaja RM10,000 dan mereka juga membayar tiket penerbangan untuk orang gaji Dr Khir untuk menyertai perjalanan itu.

Kelmarin, Menteri Besar Selangor, Tan Sri Khalid Ibrahim berkata mesyuarat Exco telah bersetuju menubuhkan geran tersebut.

Beliau menambah, geran itu terbuka kepada orang ramai tanpa mengira kaum, agama dan kecenderungan parti politik.

Oleh kerana dana kerajaan negeri digunakan, ujarnya bantahan itu hanya melibatkan kawasan di Selangor sahaja.

Katanya, kerajaan negeri memandang serius aduan-aduan mengenai kepincangan pada daftar pengundi yang sedia ada dan senarai daftar pengundi baharu.

Menurutnya, aduan dan tuduhan termasuk rakyat negara jiran yang mendapat taraf permaustatin tetap dan disenarai sebagai pengundi amat merunsingkan dan perlu diselesaikan dengan segera.

"Kerajaan Selangor berpandangan bahawa rakyat mempunyai hak untuk menuntut satu daftar pemilih yang bersih untuk membuka jalan kepada satu pilihan raya yang bersih dan adil," ujarnya. -HD





Putrajaya harus ikut langkah Selangor sedia dana bersihkan daftar pemilih



KUALA LUMPUR, 5 Ogos — Dewan Pemuda PAS Selangor mengesyorkan Putrajaya agar mengikut langkah kerajaan negeri itu yang bersedia menawarkan geran RM 1 juta bagi membiayai usaha menfailkan bantahan kepada Suruhanjaya Pilihan Raya (SPR) terhadap senarai daftar pengundi baru yang mencurigakan.

Ketua Pemuda PAS Selangor Hasbullah Mohd Ridzwan berkata, tindakan kerajaan negeri Pakatan Rakyat itu adalah satu tindakan bijak dalam usaha membersihkan rang daftar pemilih tambahan yang dikeluarkan SPR.

"Sepatutnya pihak kerajaan pusat mengambil inisiatif mencontohi tindakan kerajaan negeri Selangor dengan menggunakan kuasa eksekutif yang ada pada mereka bagi memastikan pilihan raya umum ke-13 akan menjadi pilihan raya yang lebih baik, telus daripada sebarang penyelewengan.

"Kami merasakan ini adalah satu tindakan bijak dan murni kerajaan Pakatan Rakyat Selangor dalam menyemarakkan rasa tanggungjawab rakyat negeri ini untuk bersama-sama membersihkan rang daftar pemilih tambahan yang dikeluarkan SPR untuk suku ketiga bagi tahun 2011 daripada sebarang perkara yang meragukan," katanya dalam satu kenyataan.

Kelmarin Menteri Besar, Tan Sri Abdul Khalid Ibrahim berkata, geran itu diadakan kerana kerajaan negeri memandang serius aduan mengenai kepincangan pada daftar pengundi sedia ada dan pengundi baru.

"Aduan dan tuduhan termasuk rakyat negera jiran yang mendapat taraf pemastautin tetap dan disenarai sebagai pengundi amat merungsingkan dan perlu diatasi dengan segera.

"Kami berpendapat bahawa rakyat berhak menuntut satu daftar pemilih yang bersih untuk membuka laluan kepada sistem pilihan raya yang bersih dan adil," katanya.

Menurut beliau, geran itu terbuka kepada orang ramai tanpa mengira kaum, agama dan kecenderungan parti politik.

Isu daftar pemilih menjadi hangat baru-baru ini ekoran pendedahan mengenai pertukaran status kewarganeraan pemastautin tetap kepada warganegara dalam tempoh yang singkat dan ia mendapat bantahan hebat daripada kepimpinan Pakatan Rakyat.

Bagaimanapun perkara itu dinafikan oleh Jabatan Pendaftaran Negara (JPN) dan SPR.

Berikutan pendedahan itu, Pakatan Rakyat mahu sidang tergembar Parlimen bagi membahaskan isu kewujudan pengundi-pengundi kalangan rakyat asing yang diberikan taraf kewarganegaraan Malaysia.

Tambah Hasbullah, jentera sayap Pemuda PAS di negeri itu perlu membuat persediaan rapi selain mengambil tindakan proaktif jika terdapat keraguan dalam daftar pemilih yang akan dipamerkan Oktober ini.

"Sebarang kecuaian dan kelekaan di dalam mempastikan daftar pemilih di kawasan masing-masing dibersihkan daripada unsur-unsur manipulasi pihak-pihak yang tidak bertanggungjawab akan menyebabkan 'tumbangnya' pemerintahan kerajaan Pakatan Rakyat Selangor," katanya. -TMI
MBPJ On Track With Its Universal Design Projects
Posted: 05 Aug 2011 01:01 AM PDT
Friday, August 05, 2011 DATELINE MAJLIS BANDARAYA PETALING JAYA (MBPJ), HEADQUARTERS:

THE PETALING JAYA CITY COUNCIL is right on track with its plans to include all its upgrading plans in the city with universal designs. This commitment was reassured to several disabled leaders when they met with MBPJ's Deputy Mayor Puasa Md Taib (right) here yesterday in his office.  Francis Siva,
Bazar Ramadan Dilanda Ribut Kencang
Posted: 05 Aug 2011 12:40 AM PDT
F
elda Sunga Koyan - "Keadaan tiba-tiba menjadi hingar bingar dengan tangisan kanak-kanak dan terdapat juga beberapa peniaga melaungkan azan bagi memohon kepada Allah supaya ribut segera berhenti."
Demikian menurut peniaga sayur-sayuran, Norhazimah Hadi, 22, ketika menceritakan detik awal kejadian ribut di bazar Ramadan yang turut menempatkan pekan sehari, di sini.
Menurutnya, kejadian ribut dan hujan lebat itu kali pertama dialaminya sepanjang tempoh lebih 10 tahun berniaga dan ia tidak akan dapat dilupakan sehingga akhir hayat.

"Hujan lebat dengan angin kencang melanda tapak perniagaan sekitar jam 8.15 malam kelmarin dan berlarutan sehingga sejam setengah.

"Ketika itu saya lihat kebanyakan peniaga memegang payung dan kanopi masing-masing supaya tidak diterbangkan angin. Saya bersama adik-beradik yang lain turut bertindak demikian dan membacakan ayat suci al-Quran beramai-ramai supaya angin kencang tidak datang dan menerbangkan kanopi kami," katanya ketika ditemui Sinar Harian, di sini, semalam.

Norhazimah berkata, akibat kejadian itu, berpuluh payung dan kanopi milik peniaga mengalami kerosakan teruk.



Peniaga tanggung rugi



Seorang peniaga ikan bakar, Zulhazrul Zaiha, 30, berkata, semasa ribut melanda, dia sudah pulang ke rumah bersama keluarga untuk berbuka puasa.

"Saya baru tiga hari memulakan perniagaan ikan bakar untuk menambah sumber pendapatan sempena kedatangan bulan Ramadan.

"Selepas berbuka puasa, angin kencang berserta hujan lebat melanda kawasan ini dan saya tidak sedap hati mengenangkan tapak perniagaan di bazar Ramadan," katanya.

Zulhazrul berkata, sejurus selepas hujan reda, dia bergegas ke tapak perniagaan dan terkejut apabila melihat tiang kanopi miliknya patah dan diterbangkan angin.

"Saya mengalami kerugian sekitar RM300 kerana kanopi dan beberapa peralatan perniagaan rosak teruk dan tidak boleh diguna lagi.

"Hari ini (semalam) juga saya terpaksa menutup perniagaan untuk membersihkan kawasan sekitar dan bercadang untuk membeli kanopi serta beberapa barangan lain yang rosak," katanya.



Tiada sebarang kecederaan



Seorang peniaga air minuman, Jafri Siteh, 44, berkata, walaupun kejadian ribut itu antara yang paling teruk melanda, namun mereka bersyukur kerana tiada kecederaan menimpa peniaga dan pembeli.

"Ketika kejadian, kebanyakan peniaga sudah pulang ke rumah masing-masing untuk berbuka puasa dan yang tinggal hanya peniaga pekan sehari.

"Sebab itu ramai peniaga tidak dapat menyelamatkan payung dan kanopi dari diterbangkan angin kencang," katanya.

Jafri berkata, kanopi miliknya turut diterbangkan angin dan masuk ke dalam longkang, namun nasibnya baik kerana besi khemah berkenaan tidak patah serta boleh digunakan semula.

"Hampir setiap tahun menjelang Ramadan saya akan menjual air minuman dan kejadian ribut itu merupakan peristiwa paling teruk melanda kawasan ini hingga mengakibatkan ramai peniaga mengalami kerugian kerana banyak peralatan rosak.

"Saya menganggap peristiwa ini sebagai dugaan Allah dan kami semua bersyukur tiada sebarang kecederaan dialami peniaga mahupun pengunjung," katanya. -SH


Posted: 04 Aug 2011 11:14 PM PDT
Good god! They killed spider-man! Damn them! How could they? Spider-man has to be my all time growing up most favourite superhero and now they killed him? How can anyone kill Spider-man? I mean, he's Spider-man and he doesn't die. No matter how bad the stakes are against him, he'll always prevail! Yet, this time round in The Ultimate Spider Comic #160, he dies at the hands of the Green Goblin!
I don't care if it's the Ultimate universe version of him and not the regular Marvel comics version of him
(read here for the difference in universes)
, but nobody and I mean nobody kills off my favourite superhero. And what's even worse, they have another person in mind being inked to replace Peter Parker. Nobody can replace Peter Parker and his witty one liners when he battles all those bad villains.
I'm saddened and disappointed, I grew up with good old spidey and have tons and tons of his comic books. I was there when he first was bitten by the dastardly radioactive spider turning him into an icon, I followed him along his exploits battling the likes of the Green Goblin, The Vulture, Doctor Octopus, The Chameleon, The Tinkerer, The Sandman and many more, saving the earth many times over
I was there when he was first going out with Gwen Stacey and all through his quest for Mary Jane. I attended his wedding
(I still have that issue comic book in mint condition)
and was happy for him when he finally got his woman. Now, he's dead, Ultimate universe or not, he's still dead and they're even going to have a new spider man take over ... siggghhh ... I'm gutted!
I don't think whatever character they come up with can ever compare to Peter's rapier wit. We'll just have to wait and see, not that I'll be looking forward to getting that issue when it eventually comes out. I'll just stick to the original regular Marvel Amazing Spider-Man Universe version of the hero.
I know it's only a comic book and I'm making a mountain out of nothing but heck, I grew up with Spider Man and always dreamt of one day waking up with his powers and being able to scale walls and shoot webs out of my hands ... LOL!
Rest in peace, Spider Man of the Ultimate Universe.
.
Bar: Probe 5 MACC officers for culpable homicide. Justice for Beng Hock
Posted: 04 Aug 2011 10:28 PM PDT
Unlike the royal commission of inquiry which found that political aide Teoh Beng Hock was
driven to suicide
, the Bar Council, which took an active role in the RCI, had recommended to the panel that five Malaysian Anti-Corruption Commission (MACC) officers be investigated for culpable homicide.
The recommendation is in contrast to the RCI finding which only implicates three officers namely Hishamuddin, Anuar and Ashraf. The Bar had recommended that the five be investigated under Section 304A of the Penal Code for causing the death of Teoh via negligence.
The five are: Former Selangor MACC deputy chief Hishamuddin Hashim, Selangor MACC investigations chief, Hairul Ilham Hamzah, investigating officer Mohd Anuar Ismail, interrogation officer Mohd Ashraf Mohd Yunus and Klang MACC assistant enforcement officer Zulkefly Aziz.
The Bar Council's recommendation is contained in the 337-page submission to the RCI panel which was finally released to the Malaysian Bar members today after a meeting held last night to discuss the matter.
The submission added that Hairul and Anuar had admitted in hindsight that as the Selangor MACC investigations chief and the investigation officer in charge of the investigations, they would not have supervised the investigations in such a questionable manner as they had, and that they were responsible for witness or suspects under their custody.
The Bar also want the authorities to investigate 10 MACC officers including the five mentioned for criminal conspiracy under section 120A of the Penal Code and also recommended that the 10 officers be investigated for abetment or attempting to abet in Teoh's death or a cover-up to the political aide's death.
Furthermore, the Bar also proposed that the 10 officers be investigated for giving false evidence and fabricating evidence under section 191 and 192 of the Penal Code.
Posted: 04 Aug 2011 09:00 PM PDT