---
Kenapa saya tak boleh beli Premium Beautiful
Posted: 31 Oct 2011 09:01 AM PDT
Assalamualaikum dan Salam Hormat kepada semua…
Untuk pengetahuan anda, sejak akhir-akhir ini saya cukup sering dihubungi oleh kawan-kawan yang telah lama menghilang. Pada mulanya saya berasa sungguh popular, maklumlah beberapa minggu yang lalu muka saya yang lebam ini telah muncul di surat khabar The Star sebesar 3.452 milimeter persegi. Saya ingatkan mereka nak kata saya jelita tapi rupa-rupanya mereka hanya ingin menjual korset kepada saya. Cis, sudah tertipu pulak saya. Bencikk…
Setelah saya mengamati timeline Facebook saya, dapat saya simpulkan bahawa corset Premium Beautiful adalah sungguh popular sekali. Saya tidak dapat menafikan bahawa mukjizat keberkesanannya cukup tinggi,  seperti boleh menguruskan badan, menegakkan posture, mengurangkan nafsu serakah makan, mengetatkan apa-apa yang longgar malah yang penting sekali – ia membolehkan kaum wanita seperti kita feeling-feeling chantek.
Saya rasa, sesiapa yang kurang bersifat feeling-feeling begitu wajarlah membeli korset PB ini kerana keyakinan diri kadang-kala memang sukar dicari. Begitu juga dengan kaum isteri yang lakinya bermulut hanjeng suka mengeji isteri sendiri. Marilah kita bersama-sama mencantikkan body!!
Namun begitu saya ingin mengucapkan terima kasih kepada kawan-kawan yang cuba mempromosikan saya produk ini, kerana dalam jangka masa terdekat ini, rasanya saya tak kosser nak beli.
Ini adalah kerana Diyana Yang membeli korset adalah umpama mangsa kebuluran Somalia membeli produk kecantikan SKII – MEMBAZIR DUIT!!
Saya sebenarnya sedang berkira-kira nak telan Weight Gain dalam setin dua, apa kejadahnya saya nak beli PB pula? Untuk pengetahuan anda tahap kelangsingan saya adalah mencapai tahap kurus kering-kontang yang menyedihkan. Semua seluar jeans saya adalah bersaiz 24. Seluar kecik pun boleh dibeli di department kanak-kanak. Lemak tang manakah perlu saya kemekkan dalam korset ittew?
Lagipun saya takut kalau korset ini di pakai lama-lama, nanti pinggang jadi terlalu ramping pula. Usahkan nak bernafas dengan selesa, nak kentut pun macam tak boleh saja.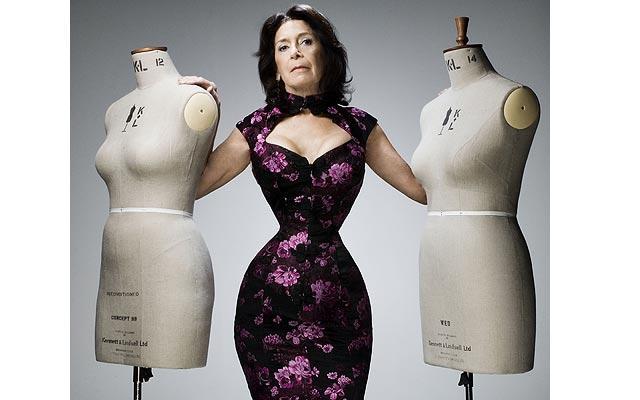 Dengan itu sudilah kiranya rakan dan taulan membuat sedikit kaji selidik sebelum menjual produk kepada potential customer. Kenalilah keperluan pelanggan anda sebelum menjual membuta-tuli.
Saya mengucapkan syabas dan selamat maju jaya kepada semua rakan-rakan millionaire wannabe. Sesungguhnya jikalau ada produk MLM yang boleh meng-KIMKARDASHIAN-kan saya seperti PB nescaya saya akan beli.
Daily Aspirin Blocks Bowel Cancer
Posted: 31 Oct 2011 09:00 AM PDT
  BBC ONLINE 27 October 2011 Last updated at 23:04 GMT
Daily aspirin 'blocks bowel cancer' By James Gallagher Health reporter, BBC News
Does an aspirin a day keep the cancer surgeon away? A daily dose of aspirin should be given to people at high risk of bowel cancer, say scientists.
Two pills a day for two
[Video & Bergambar] Letupan Besar Akibat Kereta Api Berlanggar Dengan Lori Tangki, 8 Cedera
Posted: 31 Oct 2011 10:08 AM PDT
K
ota Kinabalu: Tiada kematian dilaporkan, namun setakat ini lapan cedera dalam letupan besar akibat pelanggaran antara kereta api dengan sebuah lori tangki minyak di hadapan Lapangan Terbang Antarabangsa Kota Kinabalu di sini petang Isnin.
Pesuruhjaya Polis Sabah Datuk Hamza Taib memberitahu pemberita di tempat kejadian penumpang-penumpang lain dalam kereta api itu sama ada berjaya menyelamatkan diri ketika pelanggaran berlaku kira-kira 5.30 ptg atau mereka diselamatkan bila anggota bomba tiba.
Mangsa-mangsa segera dihantar ke Hospital Queen Elizabeth untuk rawatan, kata beliau.

Menurut Hamza, lori tangki itu sedang melintasi trek kereta api untuk menghantarminyak ke sebuah stesen minyak, tetapi pergerakannya agak perlahan menyebabkan kereta api berkenaan melanggarnya.

Beliau berkata pemandu lori berusia 41-tahun dibawa oleh polis untuk siasatan,sementara pemandu kereta api berusia 51-tahun mengalami luka-luka di kaki.

Pengarah Jabatan Bomba dan Penyelamat Sabah Nordin Fauzi memberitahu Bernama lima kereta bomba ditugaskan dari balai bomba Kota Kinabalu, Penampang dan Lintas. Beliau berkata mereka juga dibantu dengan sebuah kereta tangki air dan dua kereta bomba dari Perkhidmatan Bomba dan Penyelamat lapangan terbang itu.

Sementara itu, seorang staf Penerbangan Malaysia Busri Asad, 39, berkata beliaunampak beberapa orang penumpang keluar melalui tingkap keretapi sejurus selepaspelanggaran berlaku. "Saya juga melihat orang-orang berlari ke bahagian belakang keretapi. Kira-kira 10 minit selepas pelanggaran, satu letupan berlaku dan api naik dengan marak," kata beliau.

Busri berada di seberang jalan dari tempat kemalangan selepas habis kerja.

Seorang setiausaha akhbar kepada menteri negeri, Arshad Hussin berkata beliau berada pada jarak kira-kira 700 meter ketika kemalangan berlaku.

"Saya dalam perjalanan pulang dan hendak mengisi minyak di stesen. Tetapi saya membuat keputusan menghentikan kereta di tepi jalan kerana saya ternampak dari stesen itu kebakaran besar dan asap tebal.

"Lalu lintas di jalan tiga lorong terhenti di depan tempat kemalangan dan kenderaan lain bergerak jauh menuju ke lorong sebelah kanan, mengelakkan lorong sebelah kiri," katanya, dan menambah beliau turut mendengar dua letupan. Beliau juga nampak orang-orang dalam gerabak berlari ke bahagian belakangkereta api. - BERNAMA



Siapa Dalang Di Belakang Mat Rempit Yang Berdemonstrasi Haram Di Pulau Pinang?
Posted: 31 Oct 2011 08:28 AM PDT
D
emonstrasi Haram: Lima Individu Ditahan Di P. Pinang
GEORGE TOWN: Polis menahan lima individu kerana menyertai perhimpunan haram di sekitar bandar raya ini, bagi membantah pentadbiran kerajaan negeri pimpinan Lim Guan Eng.
Ketua Polis Daerah Timur Laut ACP Gan Kong Meng berkata mereka yang termasuk Pengerusi Pertubuhan Islam Gabungan Amal (Pertiga) Sabaruddin Ahmad itu ditahan bagi membantu siasatan dan akan dibebaskan selepas keterangan diambil.
Perhimpunan dipercayai dianjur beberapa pertubuhan bukan kerajaan di negeri ini, katanya kepada pemberita, di sini.

Sementara itu, tinjauan Bernama mendapati perhimpunan disertai kira-kira 200 penunggang motosikal yang memulakan protes kira-kira 12 tengah hari tadi dengan melalui Jalan Penang sebelum ke Kompleks Tun Abdul Razak (Komtar) dan Dewan Undangan Negeri.

Mereka juga memasang kain rentang yang meminta pembinaan litar lumba untuk anak muda berlumba motosikal serta memakai kemeja T kuning yang memaparkan ayat "Selamatkan Pulau Pinang, LGE Rasis".

Perhimpunan itu bertukar kecoh apabila kumpulan penunggang motosikal terbabit bertindak mengelilingi bangunan Komtar sebanyak tiga kali, sebelum berkumpul di depan pintu masuk utama dan membunyikan hon motosikal selama 30 minit.

Kumpulan itu kemudian bergerak ke Dewan Undangan Negeri sebelum bersurai selepas diarahkan polis. -BERNAMA.


Mat rempit dakwa KM Pulau Pinang rasis



Kira-kira 200 mat rempit mengadakan tunjuk perasaan di bangunan bersejarah jam besar Pulau Pinang yang berhampiran Dewan Undangan Negeri (DUN) bagi menuntut 'litar perlumbaan' dibina bagi kegunaan mereka.

Kumpulan, yang diketuai oleh Ahmad Shahabuddin - wakil Pertubuhan Islam Gabungan Amal - berbaris di sepanjang kawasan itu dengan motosikal mereka kira-kira jam 1 tengahari dan membunyikan hon selama kira-kira 15 minit sebelum disuraikan oleh polis.

Tindakan mereka dipercayai didalangi politik kerana kebanyakan penunggang berkemeja-T berwarna kuning dengan tertera perkataan 'LGE rasis' - merujuk kepada ketua menteri Lim Guan Eng - dan projek 'Selamatkan Pulau Pinang'.

Mereka juga membawa sepanduk yang berbunyi "Kami mahu litar lumba".



Topi kaledar



Lima penunjuk perasaan, termasuk Shahabuddin, ditahan polis yang telah mengekori sebahagian daripada ahli kumpulan itu dari bangunan Komtar, tempat pentadbiran negeri.

Adalah difahamkan bahawa mat rempit itu bermula dari Jalan Pulau Pinang dan bergerak ke Kompleks Tun Abdul Razak (Komtar) dan Dewan Undangan Negeri melalui Jalan Street Light.

Semasa tangkapan itu, berlaku pergelutan kecil di antara polis dan penunjuk perasaan yang terus menjerit. Ada juga yang mencampakkan topi kaledar.

Sebahagian bangunan Komtar sebelum ini telah dicemari dengan grafitti tulisan "Guan Eng tipu Melayu" tetapi tidak dapat dipastikan sama ada kumpulan mat rempit itu yang bertanggungjawab.

Ketua Polis Daerah Timur Laut, ACP Gan Kong Meng berkata kumpulan berkenaan merancang untuk menyerahkan memorandum kepada Lim berhubung beberapa isu yang melibatkan mereka.

"Kami benarkan mereka untuk menyerahkan memorandum itu kerana ini negara demokrasi. Tetapi jika (himpunan itu) tidak aman, ia boleh menimbulkan keadaan huru-hara dan menyebabkan kehilangan hartabenda," kata Gan.

Mereka yang ditahan akan disiasat kerana menyertai perhimpunan haram di bawah Seksyen 27 (5) Akta Polis.

Kata Gan, selain Sabaruddin, empat individu lain ditahan bagi membantu siasatan dan akan dibebaskan selepas keterangan diambil. -mk
Rempits want race track, condemn 'racist' CM



GEORGE TOWN: Another demonstration marred the state legislative assembly session when some 300 youths on motorcycles held a convoy.

The Mat Rempits demanded that the state government builds a race track for them.

The two-kilometre convoy was from Komtar, which houses state government offices, to the State Legislative Assembly House in Lebuh Light.

The Mat Rempits, claiming to be members of the unregistered Pertubuhan Islam Gabungan Amal (PER3), gathered at the Komtar ground floor around noon before kickstarting their convoy to the House via Penang Road and Chulia Street.

Ironically, they were escorted by police patrol cars and traffic policemen on motorbikes throughout the journey.

Many of the Mat Rempits were spotted wearing yellow t-shirts with an anti-Chief Minister Lim Guan Eng slogan, which read: "Selamatkan Pulau Pinang. LGE Rasis !!!" (Save Penang. LGE racist).

The convoy, which stopped several times, also brought traffic to a standstill in certain areas. The bikers also displayed banners, which among others, read: "Selamatkan Pulau Pinang. Selamatkan Mat Rempit."

The convoy reached outside the House at 1pm and the bikers chanted anti-state government slogans, condemning Lim as a "racist" and "communist".

Apart from hurling abuses at the policemen, some also smashed their helmets on the road to register their protest.

The bikers even defied the police's order to disperse, leading to five of them being held, including Sabaruddin Ahmad, who claimed to be the PER3 president.



'Hired by Umno

'

Lim's political secretary and Komtar assemblyman Ng Wei Aik was quick to describe the rowdy bikers as "hired Umno protesters."

"Mat Rempits are not interested in politics. I say the protesters were paid by Umno to demonstrate only until 1pm," he told reporters.

Ng was also furious with the police's lack of action and demanded an explanation from city police chief ACP Gan Kong Meng.

"The police were unprofessional in handling this violent protest. The OCPD owes the public an explanation on his failure to uphold law and public order.

"Why is the OCPD so afraid of Umno?" he asked. -FMT




Ulasan GB



Mat-mat Rempit meminta pembinaan litar lumba untuk mereka. Tetapi dalam masa yang sama mereka membantah pentadbiran kerajaan negeri pimpinan Lim Guan Eng.

Justeru, dapat dilihat bahawa tuntutan untuk litar lumba hanya satu dalih dan

camouflage

untuk satu tujuan lain membantah pentadbiran kerajaan negeri pimpinan Lim Guan Eng.

Jelas sangat Mat-mat rempit diperkudakan oleh pihak tertentu di Pulau Pinang untuk menimbulkan kekecohan.

Lima orang ditahan, diambil kenyataan dan dilepaskan.

Ini mengingatkan kita mengenai kejadian awal Julai lalu dimana sekumpulan 300 orang membuat kecoh di Pulau Pinang, dimana Senator Ezam Mohd Noor juga ditahan tetapi tiada sebarang tindakan diambil ke atas kumpulannya.



[Bergambar] Dunia Saksikan, Bukan BERSIH Tetapi UMNO Pencetus & Peneraju Keganasan






Old Enough To Hang but NOT to Vote
Posted: 31 Oct 2011 07:10 AM PDT
Last Tuesday,
an Egyptian court ruled that Egyptians living abroad
should be allowed to vote at embassies in upcoming parliamentary and presidential elections, a judicial source said. A little closer to home,
six brave Malaysian citizens overseas
filed a lawsuit against the Election Commission (EC) asking the High Court to compel the EC to register them as absent voters. As they work in the UK, they had applied to be registered as absent voters to be eligible voters in the coming general election but were instead registered by the EC as ordinary voters, who must return to Malaysia to vote in person. And why?
Bernama reported
that there are about one million Malaysian expatriates working overseas as of April this year, the Dewan Rakyat was told Monday. The figure was based on a joint study by the World Bank and the Economic Planning Unit of the Prime Minister's Department.
Thus, it is timely that all Malaysians should pressure the government to allow those Malaysians residing abroad to vote in the country of their residence. Not many can afford the $$$ or time to come back to Malaysia to cast their vote.
According to
MyOverseasVote
:
Although the EC Chairman, Tan Sri Abdul Aziz Yusof, announced on 25 August 2011 that all Malaysians overseas would be allowed to vote by post, the EC has recently clarified to MyOverseasVote that the EC Chairman had never promised that the EC would do so before the next general election. Two months after the announcement was made, the EC has still taken no action to enable Malaysians overseas even to begin the process of registering as absent voters, which usually takes 3-6 months. Overseas Malaysians are increasingly worried that the 13th General Election will come and go while they continue to be deprived of their constitutional right to vote.
According to the Constitution of Malaysia:
Article 16a
16A. Subject to Article 18, any person of or over the age of eighteen years who is on Malaysia Day ordinarily resident in the State of Sabah or Sarawak is entitled, upon making application to the Federal Government before September 1971, to be registered as a citizen if he satisfies the Federal Government -
(a) that he has resided before Malaysia Day in the territories comprised in those States and after Malaysia Day in the Federation for periods which amount in the aggregate to not less than seven years in the ten years immediately preceding the date of the application, and which include the twelve months immediately preceding that date;
(b) that he intends to reside permanently in the Federation;
(c) that he is of good character; and
(d) except where the application is made before September 1965, and the applicant has attained the age of forty-five years at the date of the application, that he has a sufficient knowledge of the Malay language or the English language or, in the case of an applicant ordinarily resident in Sarawak, the Malay language, the English language or any native language in current use in Sarawak.
Article number: 119
119.
(1) Every citizen whom
(a) has attained the age of twenty- one years on the qualifying date; and
(b) is resident in a constituency on such qualifying date or, if not so resident, is an absent voter, is entitled to vote in that constituency in any election to the House of Representatives or the Legislative Assembly unless he is disqualified under Clause (3) or under any law relating to offences committed in connection with elections; but no person shall in the same election vote in more than one constituency.
(2) If a person is in a constituency by reason only of being a patient in an establishment maintained wholly or mainly for the reception and treatment of persons suffering from mental illness or mental defectiveness or of being detained in custody he shall for the purpose of Clause (1) be deemed not to be resident in that constituency.
(3) A person is disqualified for being a elector in any election to the House of Representatives or the Legislative Assembly if-
(a) on the qualifying date he is detained as a person of unsound mind or is serving a sentence of imprisonment; or
(b) having before the qualifying date been convicted in any part of the Commonwealth of an offence and sentenced to death or imprisonment for a term exceeding twelve months, he remains liable on the qualifying date to suffer any punishment for that offence.
(4) In this Article "qualifying date" means the date by reference to which the electoral rolls are prepared or revised, and "absent voter" means in relation to any constituency any citizen who is registered as an absent voter in respect of that constituency under the provisions of any law relating to elections.
NOTE: IT DOES NOT SAY ONE MUST ONLY VOTE ON MALAYSIAN SOIL. Anyway, if embassy staff, government officers and government scholarship holders are allowed to vote at embassies, THAT MEANS IT IS LEGAL. SO WHY NOT EXTEND THIS TO ALL MALAYSIANS RESIDING OVERSEAS? If not, does it seem like it is only for members of an EXCLUSIVE CLUB? Does this scenario exist because embassy staff, government officers and government scholarship holders are under control and thus allowed to vote outside Malaysia? The fact they CAN vote means it IS allowed. Thus, in view of the fact that ONE MILLION Malaysians are working abroad, ALL should be allowed to vote!
Article number: 120
120. Where in accordance with Article 45 (4) provision is made by Parliament for the election of Senators by the direct vote of electors-
(a) the whole of a State shall form a single constituency and each elector shall have as many votes at any election to the Senate as there are seats to be filled in that election; and
(b) the electoral rolls for elections to the House of Representatives shall
(1) Every citizen who-
(a) has attained the age of twenty- one years on the qualifying date; and
So, you can become a citizen at 18, drive at 16, but only vote at 21
2) is resident in a constituency on such qualifying date or, if not so resident, is an absent voter,
*So, it does not say you MUST live in Malaysia to vote (if not so resident, is an absent voter)
Article 119 (3) A person is disqualified for being a elector in any election to the House of Representatives or the Legislative Assembly if-
(a) on the qualifying date he is detained as a person of unsound mind or is serving a sentence of imprisonment; or
(b) having before the qualifying date been convicted in any part of the Commonwealth of an offence and sentenced to death or imprisonment for a term exceeding twelve months, he remains liable on the qualifying date to suffer any punishment for that offence.
Note: Does it say you are disqualified to vote if you live in London? So, why can't 1 million overseas Malaysians vote?
Does it appear that SPR makes up its own rules as they go along? One minute they could say no pondok panas but on the morning of Polling Day, they could allow it. Are rules being changed in an ad hoc manner in a manner which could violate BOTH civil liberties and the Constitution? If so, does SPR appear to be a law of its own? Are laws being made up and goal posts moved at opportune moments?
Article Number: 19
19.
Subject to Clause (9), the Federal Government may, upon application made by any person of or over the age of twenty-one years who is not a citizen, grant a certificate of naturalization to that person if satisfied -
(a) that -
(i) he is resided in the Federation for the required periods and intends, if the certificate is granted, to do so permanently;
(ii) (Repealed).
(b) that he is of good character; and
(c) that he has an adequate knowledge of the Malay language.
(2) Subject to Clause (9), the Federal Government may, in such special circumstances as it thinks fit, upon application made by any person of or over the age of twenty-one years who is not a citizen, grant a certificate of naturalization to that person if satisfied -
(a) that he has resided in the Federation during the seven years immediately preceding the date of the application, for periods amounting in the aggregate to not less than five years;
(b) that he intends to do so permanently;
(c) that he is of good character; and
(d) that he has an elementary knowledge of the Malay language.
Food for thought :
One who commits murder at 18 can get hanged. At 17 (minimum age for driving), one can kill someone on the road with reckless driving, while at 18, one can become citizen. BUT, only at 21 can one vote and must only vote in Malaysia and not at embassies like MANY other countries (Indonesia and Philippines included)!!!
Why?
Posted: 31 Oct 2011 07:08 AM PDT
The last time I went to visit Sofie at her home, I was told about her problem with her son Azman, who was caught by the police for riding a motorbike without road tax, and without license.
Before anybody assumes that Azman is a wild, naughty boy, I can vouch that he is actually quite a polite and obedient boy. It's just that he doesn't seem to be interested in school anymore, and ended up befriending the wrong group of friends. Sofie told me that Azman planned to stop schooling after his PMR and look for a job that suits his interest. And his interest? Oh, he loves cooking. Even when Sofie told him about a canteen operator looking for an assistant to help wash the dishes, Azman said he wanted to help out with the cooking so he could learn.
I figured rather than forcing him to go to school for the next 2 years just for the sake of sitting for his SPM, when we know his interest is elsewhere, might as well direct him for vocational training.
Coincidentally recently I was requested to do the cashflow for a newly opened private centre offering a course in Kitchen Practice. Those who completes the course will be given the Sijil Kemahiran Malaysia by Jabatan Pembangunan Kemahiran and so I asked one of the directors about the minimum requirements. Azman seemed to meet the minimum requirements. So I told Sofie to ask Azman if he really was serious about doing a course related to cooking. If he takes this up seriously, the prospects for him are quite good. He can either be a chef, serve in hotels/restaurants or runs his own catering/cafeteria business.
Sofie called me back yesterday saying that Azman was actually excited about the idea and kept on asking her, "Betul ke makcik Afizah boleh dapatkan tempat ni?"
So yes, this morning I called the person in charge at the Centre to ask about the coming intake and how to go about. I was told application for December's intake is already opened and so I went over to the Centre to get the necessary forms and more detailed info. Just a simple form that needs to be filled to apply for a place, and another form to apply for the Tabung Pendidikan Kemahiran. The students (limited to 25 students per intake) are given an allowance of RM300 per month, and if they need hostel accommodation, RM150 will be deducted from their allowance to cover for the hostel fees.
Later in the afternoon, after buying supplies of groceries for the family, off I went to visit Sofie's family. I had told Sofie earlier I'd be coming and to be sure Azman would be home as I wanted to speak to him personally to be really sure this was what he wanted.
And yes, Azman was home when I got there. In fact he was eagerly waiting for me to come. I could see he was really excited about taking up this course. Even last week when his mother was sponsored to attend a 5 day course under the e-kasih programme, Azman asked his mother to teach him whatever she learnt. There was no doubt where his interest lies.
But I still gave him a piece of my mind when I met him today. I wanted him to make sure he doesn't waste this opportunity. Hopefully this will be the start of a better future for him…
Come on boy! I've done the ground work to open up the opportunity for you, get in there and prove your worth. Show us what you're made of!
Laporan Audit 2010: PAS Kemuka Petisyen Kepada Agong
Posted: 31 Oct 2011 07:01 AM PDT
L
aporan Audit: PAS mahu Agong minta Najib letak jawatan
KUALA LUMPUR, 31 Okt — PAS akan memulakan kempen petisyen meminta Yang di-Pertuan Agong agar menasihatkan Datuk Seri Najib Razak meletakkan jawatan susulan pendedahan dalam laporan Ketua Audit Negara 2010 yang menunjukkan beliau telah gagal sebagai seorang perdana menteri dan ketua eksekutif kerajaan.
Naib Presiden PAS Datuk Mahfuz Omar (gambar) berkata, laporan itu menunjukkan pentadbiran Najib telah gagal untuk menghentikan pembaziran dan rasuah dalam kerajaan.

"Jika yang ini (berlaku) di sektor swasta, ketua pegawai eksekutif sudah pasti telah dipecat," kata beliau dengan menggariskan siri kelemahan dibangkitkan oleh Ketua Audit Negara.

Laporan itu menyebut hutang kerajaan telah meningkat kepada RM407 bilion atau 51 peratus daripada KDNK dan mengetengahkan senarai kes salah urus termasuk bayaran bonus kepada syarikat-syarikat berkaitan kerajaan (GLC).

Mahfuz yang juga Ahli Parlimen Pokok Sena berkata, PAS akan memulakan kempen mengutip tandatangan mulai minggu depan.

"Sebanyak 50,000 hingga 60,000 tandatangan pun sudah cukup untuk menunjukkan kemarahan rakyat. Kita tahu di laman sosial Facebook lebih 100,000 orang telah memprotes projek Menara Warisan Merdeka 100 tingkat," katanya.

Laporan itu hanya diumumkan kepada publik Isnin pada 24 Oktober lalu, lebih dua minggu selepas Bajet 2012 dibentangkan.

Ahli-ahli Parlimen pembangkang menuduh Barisan Nasional (BN) sengaja melewatkan pembentangan laporan itu agar mereka tidak boleh membahaskannnya. -TMI


Audit: PAS kemuka petisyen kepada Agong



KUALA LUMPUR, 31 Okt: PAS akan mengemukakan satu petisyen kepada Majlis Raja-Raja dan kepada Yang di-Pertuan Agong berhubung pembaziran dan salah urus kewangan negara seperti didedahkan Laporan Ketua Audit Negara 2010.

Naib Presiden PAS, Datuk Mahfuz Omar berkata, petisyen itu merupakan suara bantahan dari rakyat yang akan dikumpul melalui satu laman web yang akan dilancarkan dalam masa terdekat.

"Kita akan lancarkan petisyen dalam internet...dalam tempoh seminggu dua lagi.

"Kita akan kumpul nama-nama rakyat dan bawa kepada Yang di-Pertuan Agong," katanya pada sidang media di Parlimen hari ini.

Beliau yang juga Ahli Parlimen Pokok Sena berkata petisyen itu bagi memberi maklum kepada Tuanku dan bagaimana baginda boleh bertindak atas bidang kuasa baginda untuk menasihatkan kerajaan.

"Audit ni macam buku laporan murid sekolah la. Kalau tengok banyak merah tentu mak ayah kecewa. Sama la dengan rakyat yang kecewa dengan prestasi kerajaan dalam laporan audit itu.

"Sebab itu perlu ada satu tindakan dari Yang Dipertuan Agung. Pendedahan ini sangat berat," katanya merujuk kepada kepincangan pengurusan wang negara yang didedahkan oleh laporan audit itu.

Ditanya tuntutan petisyen itu sampai ke tahap mana, Mahfuz berkata sehingga "PM lepaskan jawatan, kerana ini satu kegagalan seorang PM".

"Kalau dalam syarikat korporat, jika berlaku kerugian, CEO mesti bertanggungjawab dan perlu melepaskan jawatan tukar orang lain," tambahnya. -HD



Rev. Fred Shuttlesworth died the same day as Steve Jobs
Posted: 31 Oct 2011 05:52 AM PDT
NOH OMAR – THE MUMBLING OF FIGURES
Posted: 31 Oct 2011 07:39 AM PDT
Finally, it is the Agriculture Minister Noh Omar (not the former Agriculture Minister Muhyiddin Yassin) that was asked to answer to the failed National Feedlot Centre (NFC) run by the husband and family members of an UNMO lady minister that was government funded by a RM73 million soft loan. Noh Omar said that the NFC has met its target for producing 8,000 cattle by 2010, against only 5,742 cattle that was reported by the Auditor General (AG) in its recently released report.
Now, who is lying and who is not. Can the AG lie? Or is the minister telling the truth? If you were to ask me for an opinion, I would definitely say that the AG wouldn't lie. But at the same time, I would also expect that the honourable minister shouldn't be lying too.
The onus to prove who is lying and who isn't, I believe lies with the minister. I say this because, the AG report is comprehensive enough, and I believe every detail of the NFC's business transaction is provided in the report. The AG therefore does not have to make any further clarification with regards to its findings. This should be well understood by all.
Noh Omar in making his 'defence' of the NFC was merely stating a figure without any explicit explanation or argument. He has to be clear as to the source of his answers and to detail out explicitly how he had derived at such figures. That's the major difference between the findings of the AG, and that of the minister. What we need is substantiated figures; not mere numbers plucked from the sky……so they say.
I am certainly not convinced with Noh Omar's explanation and all tax payers' wants to know the truth. Please remember that the GE is near and the people cannot be fooled anymore by unsubstantiated and doubtful answers. And there are many more issues arising from the AG report that need answers and if these issues are not handled well, it will become 'fodder' for the opposition during the upcoming GE that will leave the BN defenseless.
Just wonder where is Muhyiddin? He certainly wasn't helping Noh Omar with the answers.
CRUSADE AGAINST CORRUPTION
Posted: 31 Oct 2011 03:54 AM PDT
Die Wirtschaftslage an der Ostsee floriert und zeichnet sich durch eine gute Wirtschaftspolitik aus. Der Ostseeraum wird nicht umsonst als ein Wirtschafts- und Wachstumsraum bezeichnet. Seit der Wende erfreut sich ein Urlaub an der Ostsee großer Beliebtheit und eine Reise ins Ostseegebiet, wird von Urlaubern aus vielen Ländern unternommen. Die wachsende Wirtschaft, gerade in der Hotel – und Urlaubsbranche, hat dem Ostseeraum einen Mehrwert vermittelt und die Attraktivität einer Reise an den Ostseestrand, enorm gesteigert.
Währen ein Ostsee-Urlaub früher dank Politik nur DDR Bürgern vorbehalten war, haben auch Urlauber der alten Bundesländer, die Schönheit des Meeres und der Gegend kennen- und schätzen gelernt.
Produktive Wirtschaft im Ostseeraum
In Deutschland hält sich die Wirtschaft produktiv und der Ostseeraum verzeichnet mehrere etablierte Volkswirtschaften. In Folge der im Jahre 2008 herrschenden Finanzkrise, stagnierte das Wirtschaftswachstum im Ostseegebiet ein wenig, hat sich aber bereits jetzt schon wieder erholt. Die Schifffahrt spielt in der Wirtschaft und Politik im Ostseeraum, eine prägnante Rolle. Große Häfen wie Rostock oder Stralsund, ermöglichen einen etablierten Wirtschaftsverkehr im großen Stile.
Bei einem Urlaub sollte man unbedingt die Häfen der Ostsee besichtigen und sich von der Größe und Schönheit ein Bild machen. Das Ostseegebiet bietet viele Möglichkeiten, einen interessanten Urlaub zu verbringen, ohne dass der Urlauber einen reinen Strandurlaub in Erwägung zieht.
Der Ostseeraum ist aufgrund seiner florierenden Wirtschaftslage auf dem weltweiten Markt präsent. Auch in der Fischerei spielt der Ostseeraum eine prägnante Rolle und Ostsee-Fisch wird weltweit exportiert, da er sich großer Beliebtheit erfreut. Die saubere Wasserbeschaffenheit, hat den Fischfang bekannt gemacht und ermöglicht die Ostsee-Fischerei in großem Stile.
Zahlreiche Wirtschaftszweige haben im Ostseeraum einen Sitz gefunden und sorgen für ein enormes Wirtschaftswachstum der Region, die früher größtenteils von der Schifffahrt, dem Fischfang und dem Tourismus lebte. Heute weisen die Ostsee-Städte auch artfremde Wirtschaftszweige auf, weil sich die Hafen Nähe für viele Firmen anbietet.
Kepala Gobala: Tak ada beza antara Dada dan Pala
Posted: 31 Oct 2011 04:35 AM PDT
'Kg Buah Dada': Gobala told to leave Dewan Rakyat
Hazlan Zakaria
1:01PM Oct 31, 2011


Former PKR MP N Gobalakrishnan (Independent-Padang Serai) was asked to leave the Dewan Rakyat this morning by deputy speaker Wan Junaidi Wan Jaafar after raising a ruckus in the House today when he refused repeated orders by the deputy speaker to stand down.
A shouting match had broken out after Gobalakrishnan interrupted Karpal Singh (DAP-Bukit Gelugor) who was seeking clarification from Wan Junaidi over the rejection in chambers of his motion to censure Khairy Jamaluddin (BN-Rembau).
In his letter to Karpal rejecting motion, the speaker Pandikar Amin Mulia said that the subject matter of the proposed motion was the focal point of an ongoing police investigation following a police report - hence it was not an urget matter requiring the intervention of the House.
Nevertheless, Karpal argued that the matter should be up discussed within the Dewan as it touched upon the conduct of one its members and the dignity of the legislative body.
Karpal's motion was to discuss Khairy's tweet (the tweet mockingly stated the demolition of the Kampung Buah Pala village in Penang may have been to make way for 'Kampung Buah Dada') poking fun at allegations of sexual misconduct by the son of Penang Chief Minister and DAP secretary-general Lim Guan Eng.
Attacking Karpal (
right
) for bringing up the issue, Gobala stood up, berated Karpal and the DAP leadership and thundered, saying, "It does not matter if it is 'Kampung Buah Pala' or 'Kampung Buah Dada', as it is the fate of the people making up the traditional Indian village that is the issue of concern."
Soon after his ejection, Gobala spoke to reporters in a press conference and said DAP seems to be concerned more with arguing over the choice of words than the fate of the villagers they had vowed to protect.
Gobala & Dua Yang Lain Dihalau Keluar Dewan
Posted: 31 Oct 2011 05:32 AM PDT
A
hli Parlimen, Padang Serai Gobala Krishnan diarahkan keluar dewan oleh Timbalan Yang Dipertua Dewan Rakyat, Datuk Dr Wan Junaidi Tuanku Jaafar kerana mengganggu Ahli Parlimen Bukit Gelugor, Karpal Singh ketika membentangkan usul.
Dewan kelihatan tegang apabila Gobala tidak henti-henti mencelah Karpal Singh selama tujuh minit walaupun diarahkan untuk berhenti bercakap dan duduk oleh Tuan Speaker.
"Kamu perlu mendengar peraturan saya sebelum kamu membuat peraturan kamu semua. Jadi saya minta Bagan Serai duduk, Bukit Jelutong duduk atau saya mengarahkan kamu keluar kerana tidak mengikut peraturan Dewan," kata Dr Wan Junaidi.

Terdahulu Karpal Singh membangkitkan isu Kampung Buah Pala yang beberapa minggu lepas kecoh apabila Ahli Parlimen Rembau, Khairy Jamaluddin menulis di Twitternya-'Mungkin dia nak roboh Kampung Buah Pala sebab nak ganti dengan Kampung buah dada'.

Tweet Khairy itu adalah berseloroh dengan Papagomo yang menjadi isu utama mengenai kes anak Ketua Menteri Pulau Pinang, Lim Guan Eng yang didakwa mencabul kehormatan rakan sekolahnya yang dibangkitkan berulang kali di Dewan Rakyat oleh DAP.

Gobala bagaimanapun diarahkan masuk semula ke dewan pada sebelah petang oleh Dr Wan Junaidi.

Namun, Karpal merasakan denda terhadap Gobala terlalu ringan kerana tidak dibenarkan masuk dewan hanya beberapa jam sebelum sesi perbahasan di sebelah petang bersambung semula. -mstar


Giliran Ahli Parlimen Bakri & Segambut Pula Diarah Keluar Dewan



KUALA LUMPUR: Tidak kurang sejam persidangan Dewan Rakyat bersambung semula pada sebelah petang, giliran Ahli Parlimen Bakri, Er Teck Hwa pula diarahkan keluar dewan.

Yang Dipertua Speaker Dewan Rakyat, Tan Sri Pandikar Amin Mulia mengarahkan Teck Hwa keluar kira-kira 3.15 petang tadi setelah beliau tidak menghiraukan arahannya supaya berhenti mengemukakan soalan sensitif mengenai hubungan perdagangan antara Malaysia dan Israel kepada Menteri Perdagangan Antarabangsa dan Industri Malaysia, Datuk Seri Mustapha Mohamed.

"Bakri...cukup, menteri pun dah duduk. Saya kata cukup dan duduk. Kalau tak nak berhenti saya arahkan keluar sekarang," katanya.

Teck Hwa berkata, beliau tidak berpuas hati dengan keputusan Tuan Speaker yang menolak pertanyaan lanjutnya mengenai isu berkenaan.

"Saya hanya ingin tahu sama ada daripada menteri ada atau tidak hubungan itu dilakukan?," katanya.

Beliau mendakwa memperoleh maklumat hubungan itu menerusi Solidariti Mahasiswa Malaysia (SMM) yang membangkitkan isu tersebut melalui fakta yang terperinci dan bukannya hanya cakap kosong.

Turut diarah keluar Ahli Parlimen Segambut, Lim Lip Eng. -mstar
Posted: 31 Oct 2011 04:12 AM PDT
Source: http://www.freemalaysiatoday.com/2011/10/31/three-mps-thrown-out/ (By Tarani Palani, 31.10.2011)
Three MPs were kicked out of parliament house for disobeying the Speaker's order to sit down.
Bakri MP Er Teck Hwa was told to get out when he remained standing and continued to demand an answer to a question he posed to the Minister of International Trade and Industry, Mustapa Mohamed, who finished his winding up speech without responding to the former. Er wanted clarification on a piece of information alleging that Malaysia was interested in trading with Israel. Speaker Pandikar Amin Mulia repeatedly asked him to sit down, but he was defiant. "Why didn't the minister answer?" he said. "It's just a yes or no. I just want to know if Malaysia has economic ties with Israel"
Pandikar Amin eventually ordered Er out after several failed attempts to get him to sit down.
Segambut MP Lim Lip Eng told Er not to leave. A clearly livid Pandikar then showed the door to him as well.
The Speaker said there was no room for questions after a minister had finished his speech. However, he allowed both the DAP reps back into the house 25 minutes later.
Er told reporters that he was not satisfied with the Speaker's decision as he was merely trying to seek clarification. "I have got documents, including a customs document from an NGO, which shows that Malaysia wants to have economic relationship with Israel," he said. "I just wanted to clarify if the information was accurate."
Earlier, Padang Serai MP N Gobalakrishnan (Independent) was shown the exit when he continued to shout at his DAP counterparts, alleging that they had not kept their promises on the Kampung Buah Pala issue. He was sent out a few minutes before lunch break and was allowed back into the hall after the break.
0 Important Mistakes to Avoid When Submitting Photos to Stock Photo Sites
Posted: 31 Oct 2011 03:39 AM PDT
10 Important Mistakes to Avoid When Submitting Photos to Stock Photo Sites A quick and easy way to make money with your photos is by submitting them to stock photo sites online. You can start earning money with the photos that are already in your hard drive; you don't even have to take new photos right away. If you want a step-by-step guide to monetizing your digital photos through stock photo
Posted: 31 Oct 2011 03:39 AM PDT
First things first. My name is Sherry Han, I'm a 21 year old College student, and for almost two years now  I've been keeping a very lucrative secret all to myself.A secret that has my friends jealous and leaves my professors in confused awe.You see, I make a lot more money than my friends, and I spend a lot less time doing "work" than anyone I know.Now I know there are a lot of claims to this
1 solar wind product for 2 years
Posted: 31 Oct 2011 03:38 AM PDT
you are interested in learning exactly how to generate power and reduce your bill then this is the perfect resource for you! With the ever increasing costs of living, there is no better time than right now to stop throwing money out the window and start generating our own electricity. Over the last few years I have figured out how to significantly reduce the cost of solar panels making it more
2 Track and Field Coaching Legend's
Posted: 31 Oct 2011 03:37 AM PDT
Whether you coach high schoolers or Olympic Champions, one fact remains clear: To succeed at the highest levels, you need to learn from and study the best. And, for my money, that means going to the coaches who Olympic coaches go to when they have questions about training. But here's the problem… Before now, if you wanted access to their information, you had to attend one of the rare (and
Posted: 31 Oct 2011 03:37 AM PDT
Make fast and easy cash through real estate... like a pro - without having any formal training and with the bank lending you money without looking at your credit score.        bulletblack Increase your net worth and retire 10, 20, or even 30 years sooner than your friends?bulletblack Reel in a passive income through real estate at virtually no risk to you?bulletblack Build your very own
The 4 Secrets of Becoming a Supertrainer.
Posted: 31 Oct 2011 03:37 AM PDT
Did you know that there are 4 important secrets about training dogs (or any other animals), that can make YOU capable of solving every behavior problem you will ever meet - and teach any new behavior or trick you can imagine? Did you know that regardless of whether you have just gotten your first puppy or whether you are already an exerienced dog owner or trainer - learning these secrets could
Posted: 31 Oct 2011 03:36 AM PDT
Who Would Have Thought That Eating MORE Would Flatten Your Belly?! Dear Friend, If you haven't been able to KILL your belly bulge no matter what you've tried … And if you're sick and tired of exercising like mad and starving yourself only to see the scale stop dead in its tracks, or even spin in the WRONG direction… Then the PROVEN, belly-flattening breakthrough you're about to discover will