---
Polis serbu rumah Ketua AMK Rembau dan rampas komputer
Posted: 13 Feb 2012 09:52 AM PST
Kenyataan Ketua AMK Rembau
Pada 13 Febuari 2012 kira - kira jam 9.00 pagi saya mendapat panggilan telefon dari Pegawai Polis yang dikenali sebagai ASP Wisma dari IPD Ampang. Beliau memaklumkan saya perlu berada pada jam 11.30 pagi di Balai Polis S2 untuk dirakam kenyataan.
Sampai di balai polis dia memaklumkan perlu ke rumah saya dan pejabat saya kerana polis hendak membuat rampasan komputer. Saya bersama dengan polis telah menuju ke kediaman saya di Senawang. Dalam perjalanan saya telah menghubungi che'GuBard, Ketua Cabang Rembau memaklumkan perkara ini. Arahan che'GuBard ialah jangan benarkan polis masuk selagi peguam tidak sampai.
Setelah menunggu 15 minit dikawasan rumah saya, akhirnya peguam Jason dan beberapa wartawan sampai. Juga tiba YB Ravi (ADUN PD Bandar) dan YB. P.Gunasekaran (ADUN Senawang). Sekumpulan polis masuk ke rumah saya dengan berpakaian seragam, isteri saya yang sedang cuti sakit terkejut, anak-anak tentu keliru dan jiran - jiran pasti bercakap. Mereka membawa keluar komputer kami sekeluarga yang isteri saya sering buat kerja pejabat yang tak selesai dan anak - anak sering gunakan juga untuk urusan kerja sekolah mereka.
Kes ini bersangkutan dengan kes akaun twitter palsu / menyamar yang mulanya menggunakan twitt handle @AMK_Rembau. Twitt ini wujud ketika pemilihan parti dan digunakan sebagai strategi memburukkan nama Ketua Cabang Rembau yang pada ketika itu menawar diri bertanding Ketua AMK Pusat. Strategi ini memang berluasa tanpa dikawal ketika itu penggunaan akaun laamn sosial palsu meruapakn antara strategi utama politik jahat menjatuhkan che'GuBard ketika itu.
Namun semuanya tidak berhenti selepas pemilihan selesai. Akaun palsu yang menggunakan identiti AMK Rembau ini terus digunakan dengan menggunakan ayat-ayat lucah, kasar dan ada kalanya melampau seperti menghina raja. Saya yakin ini semua untuk memburukkan che'GuBard.
Pada 5 Julai, saya selaku Ketua AMK Rembau telah mengeluarkan kenyataan rasmi mengenai kewujudan twitter AMK Rembau ini.
klik sini
untuk baca.
Namun pada 27 Disember lepas, ASP Wiswar telah 'menahan' che'GuBard dan merampas telefon 'Blackberry' miliknya kononya kerana ada laporan oleh Umno ke atas twitter 'AMK Rembau' yang menghina raja.
klik sini
untuk baca lanjur
Serentak dengan itu saya juga ada dihubungi oleh ASP Wismar. Kemudian saya sendiri dua kali menghubungi pegawai polis tersebut untuk bertanya apa yang saya perlu bantu atau adakah saya perlu hadir ke balai. Malangnya dia cuma kata tak apa nanti akan hubungi semula.
Sehingalah pagi semalam datang dan terus mendesak. Saya terangkan mengenai twitter tersebut dan sedia tunjukkan beberapa bukti yang kaitkan beberapa suspek, malangnya ASP tersebut seperti tidak tahu lansung bagaimana twitter beroperasi dan hanya ikut arahan iaitu 'bosnya' suruh rampas komputer dan bawa balik.
Saya cuma mahu tegaskan di sini hari ini keluarga saya terganggu, isteri saya dan anak saya. Saya beri masa tiga hari kepada manusia yang menyamar disebalik twitter AMK Rembau yang selepas dari siasatan polis bermula dengan menahan che'GuBard menjelang tahun 2012 lepas telah beberapa kali menukar twitt handle nya agar tampil segera.
Boleh hubungi saya melalui email atau telefon. Jika tidak saya 'terpaksa' menyerahkan semua bukti dan maklumat berkaitan kamu kepada polis dengan membuat laporan polis 'semula' mengenai kes ini. Ternyata akaun twitter tersebut berbalas twitt dengan beberapa mereka yang kononya bertaraf pemimpin pusat. Termasuk berbincang hadir dalam program dan belanja makan.
Ketika kita perlu fokus berdepan Umno Bn dalam PRU yang semakin dekat kenapa perlu ada perangai busuk seperti ini ? Kamu yang konon berwajah suci depan tetapi sebenarnya berhati busuk suka membunuh sesama jemaah dan umpama gunting dalam lipatan.
Sani Md Shah
Ketua AMK Rembau
14 Febuari 2012
Five Incredible REAL Love Stories
Posted: 13 Feb 2012 09:10 AM PST
This evening, I came across
THIS FANTASTIC WEBSITE
that featured five of their favourite true love stories that had been published previously.
I read each one of them slowly and am still teary...so deeply moved and awed by the love shared by these wonderful persons.
Read about:
Couple Torn Apart By War Reunited Decades Later
- This true love story is one of the greatest story of enduring love and my personal favourite!
Coral Rock Castle: The House that Heartbreak Built
After getting dumped at the altar, Ed Leedskalnin devoted the rest of his life to building a giant rock monument for his lost love. The weirdest part? He built it with no assistance, even though many of the rocks weigh 30 tons.
Man Proposes to Girlfriend in Video Game
- Bernie Peng knew his girlfriend loved video games - so he rigged up a special proposal she was sure to say yes to.
Couple Married for 75 Years Pass Away on the Same Day
The wedding vows say "til death do us part." But that wasn't good enough for J.C. and Josie Cox.
Couple Celebrates 50 Years of Once-Forbidden Love
While most young couples held hands on the streets, Laurence and Lena Nelson were forced to hide their relationship. In an era of segregation and blatant racism, it was a dangerous time for an interracial couple to be in love. But for Laurence and Lena, it was worth the risk.
Thank you,
Gimundo,
for inspiring us to be more than who we are when we love.
Please CLICK HERE to read those five wonderful love stories.
You will not be disappointed!!!
Happy Valentine's Day!
P.S. Yes, I know I am a hopelessly romantic sentimental old character :-).
Syirik - Dosa Yang Tidak Diampunkan Allah
Posted: 13 Feb 2012 10:39 AM PST
P
UM: Islam larang sertai upacara bertentangan aqidah
Semua pihak khususnya umat Islam diminta lebih prihatin dan mengambil perhatian berat dalam isu-isu pembabitan orang Islam dalam sambutan atau upacara keagamaan masyarkat bukan Islam kerana ia mempunyai hubungkait dengan aqidah, kata Persatuan Ulama Malaysia (PUM).
Menurut setiausaha agungnya, Dr Mohd Roslan Mohd Nor, persatuan itu berpandangan isu berkaitan pembabitan orang Islam dalam sambutan perayaan agama bukan Islam sepatutnya selesai jika semua pihak merujuk dan mengikut

Garis Panduan Orang Islam Turut Merayakan Hari Kebesaran Agama Orang Bukan Islam

yang telah diperakukan oleh Muzakarah Jawatankuasa Fatwa Kebangsaan kali ke-68 yang telah bersidang pada 12 April 2005.

"Antara kriteria yang ditetapkan ialah majlis tersebut mestilah tidak disertakan dengan upacara-upacara yang bertentangan dengan aqidah Islam.



"Adalah amat jelas jika upacara sambutan perayaan bukan Islam mempunyai acara ritual keagamaan bukan Islam, umat Islam tidak boleh menyertai acara tersebut kerana boleh menjejaskan aqidah Islam,"

katanya dalam kenyataan medianya hari ini.

Menurut Mohd Roslan panduan yang boleh diakses melalui laman web rasmi e-fatwa Jakim jelas menyatakan bahawa beberapa kriteria utama perlulah dijadikan garis panduan supaya ia tidak bertentangan dengan ajaran Islam.

Walaupun tidak menyebut secara lansung, kenyataan PUM itu dipercayai ada kaitan dengan tindakan Perdana Menteri Datuk Seri Najib Abdul Razak yang menghadiri majlis sambutan perayaan Thaipusam di Batu Caves pada 7 Februari lalu.



Akur pandangan mufti





Beliau yang lengkap berpakaian kurta berwarna kuning muda sambil ditemani isterinya Datin Seri Rosmah Mansor terus mengundang pelbagai bidasan, termasuk dari Mufti Perak Tan Sri Harussani Zakaria yang melahirkan rasa terkilan dengan sikap perdana menteri yang didakwa "menggadai akidah".



Pada acara Thaipusam tahun ini, gambar perdana menteri juga didirikan setinggi patung berhala di Batu Caves dan pasangan itu dipakaikan kalungan bunga yang amat besar.

Menurut PUM,

semua pihak yang berautoriti dan mempunyai bidang kuasa agama termasuklah eksekutif, institusi mufti, penasihat agama, agensi agama persekutuan dan negeri, perlulah menyalurkan nasihat dan pandangan yang betul kepada semua pemimpin di negara ini

.

"Pada masa yang sama, seluruh pemimpin yang beragama Islam dinasihatkan supaya akur dengan pandangan ahli agama tersebut," kata Mohd Roslan.

Beliau juga menggesa para pemimpin dan masyakarat bukan Islam supaya turut sama memahami serta menghormati prinsip teras Islam ini yang menjadi pegangan umat Islam.

"Pendirian teras ini adalah sebahagian daripada kehendak ajaran agama Islam," katanya sambil menambah semua pihak termasuk para pemimpin serta masyarakat awam supaya lebih sensitif dengan apa jua isu agama khususnya melibatkan aqidah serta syariat Islam.

Sebelum ini, perdana menteri terdahulu, termasuk Tun Abdullah Ahmad Badawi dan Tun Dr Mahathir Mohamad masing-masing menghantar wakil ke sambutan Thaipusam. -mk



Ulasan GB



Inilah masalah yang berlaku di dalam negara kita apabila mempunyai pemimpin yang jahil terhadap agamanya, kemudian malas untuk membaca panduan dari Ilahi iaitu Al-Quran ditambah pula dengan melimpahnya ulamak us-suuq (ulamak jahat) yang gilakan pangkat, harta dan kuasa, enggan untuk menegur dan menasiahti pemimpin berkenaan.



Sedangkan gejala yang berlaku bukan perkara kecil. Ia adalah termasuk di dalam lingkungan boleh "menggadai akidah" iaitu SYIRIK.



Allah s.w.t telah berfirman bahawa Dia mengampun dosa-dosa yang lain tetapi tidak dosa syirik.




إِنَّ اللّهَ لاَ يَغْفِرُ أَن يُشْرَكَ بِهِ وَيَغْفِرُ مَا دُونَ ذَلِكَ لِمَن يَشَاءُ وَمَن يُشْرِكْ بِاللّهِ فَقَدِ افْتَرَى إِثْماً عَظِيماً

"Bahawa

sesungguhnya Allah tidak akan mengampunkan dosa seseorang yang syirik kepadanya dan Allah akan mengampunkan kepada sesiapa yang Dia kehendaki iaitu selain dari dosa syirik.

Barang siapa yang mempersekutukan Allah, maka sungguh ia telah berbuat dosa yang besar." – (Surah an-Nisa', ayat 48)


Dalam surah yang sama, ayat 116, Allah mengulangi kembali dosa besar syirik melalui firman-Nya yang bermaksud:

"Bahawa sesungguhnya Allah tidak akan mengampunkan dosa seseorang yang syirik kepadanya dan Allah akan mengampunkan kepada sesiapa yang Dia kehendaki iaitu selain dari dosa syirik. Barang siapa yang mempersekutukan Allah, maka sesungguhnya ia telah tersesat sejauh-jauhnya."



Dalam surah Luqman, Allah berfirman yang bermaksud:

"Sesungguhnya syirik itu adalah satu kezaliman yang amat besar."

– (Surah Luqman, ayat 13)


Satu Hari Ahmad Maslan Akan "Dibakulsampahkan"!
Posted: 13 Feb 2012 07:05 AM PST
A
hmad Maslan 'bakul sampahkan' Buku Jingga
Timbalan Menteri di Jabatan Perdana Menteri Datuk Ahmad Maslan hari ini mencampak Buku Jingga ke dalam tong sampah tanda tidak puas hati terhadap dasar bersama Pakatan Rakyat dalam isu Felda yang dipertikaikannya.
Menurutnya, beliau bertindak demikian dalam majlis perjumpaan bersama kepimpinan tanah rancangan itu di Kuala Lumpur hari ini kerana beberapa perkara yang diketengahkan pembangkang didakwa tidak berdasarkan maklumat tepat.

Tindakan simbolik itu dibuat di pentas ketika sesi penerangan lebih dua jam kepada pemimpin Felda daripada keseluruhan 317 tanah rancangannya berlangsung hari ini.

Malaysiakini dan portal berita Merdeka Review bagaimanapun tidak dibenarkan membuat liputan pada acara itu dan hanya dibenarkan menghadiri sidang media selepas majlis berkenaan.

Buku Jingga yang memuatkan tawaran 100 hari sekiranya berjaya menawan Putrajaya antaranya berjanji akan membatalkan Felda Plantations bagi tujuan membuka ladang yang diuruskannya kepada generasi kedua dan ketika Felda.

Bercakap dalam sidang media selepas itu, Ahmad yang juga ketua penerangan Umno berkata tindakannya memasukkan Buku Jingga ke dalam tong sampah memang dimaksudkan kerana hujah pembangkang didakwa "amat salah".

Bantu keluarga miskin

"Pertama, mereka sebut tanah itu milik Felda Plantations. Felda Plantations tak ada tanah. Itu pun dah salah, belum lagi ulasan yang saya sebut (dalam sesi penerangan)," katanya.

"Itu sebabnya saya masukkan dalam tong sampah di depan peneroka, sebab mereka tak sudah-sudah pergi bagi borang tanah. Macam mereka ini DO (pegawai daerah). Nak faraid tanah, kononnya tanah Felda Plantations."

Sebaliknya, jelas Ahmad, Felda Plantations hanya mengurus dan pemilik sebenar tanah adalah "the big Felda" selepas kerajaan tidak lagi memberikan tanah kepada peneroka pada 1990 supaya ia dapat berdikari dan mendapat keuntungan.

"Dan itu sepatutnya bantu keluarga miskin lain. Jadi tanah itu tidak boleh nak serahkan pada anak peneroka. Dan kalau kita beri tanah pada anak peneroka, orang kampung yang ayah dia tak dapat tanah, Cina tak dapat tanah, India tak dapat tanah...

"Tiba-tiba nak lagi pada orang yang ada tanah tanah. Adil ke tu? Sebab itu saya campak buku tadi dalam tong sampah," soalnya lagi dengan sinis.

Ahmad juga berkata keuntungan Felda juga, antaranya melalui tindakan terbaru untuk menyenaraikannya di Bursa Malaysia pada Mei akan diserahkan kembali kepada rakyat.

"Itu jauh lebih baik daripada Buku Jingga dan 'Negara Berkebajikan' PAS yang juga sebut pasal Felda ini," katanya lagi.



Ulasan GB



Hari ini hari kau Ahmad Maslan. Kau boleh membakul-sampahkan "Buku Jingga" milik Pakatan Rakyat. Perbuatan membakulsampahkan adalah satu tindakan melampaui batas.

"Bakul sampah" dan "penyapu" adalah dua lambang kepada sesuatu yang tidak elok, dan setiap perlakuan yang mempermainkan kedua-dua peralatan tersebut, insyaAllah, bakal menerima "suweh"nya.

Dahulu GB pernah mengulas mengenai Khir Toyo yang menghadiahkan penyapu kepada PBT. Dan akhirnya, apa yang GB katakan itu menjadi kenyataan, Khir Toyo terkena suweh penyapu tak kunjung sudah. Begitu juga kelompok UG yang mengagungkan Hassan Ali, akhirnya apa berlaku? Hassan Ali dihumban keluar dari parti.

Petikan ulasan GB yang terdahulu:


Kumpulan UMNO yang dahulunya ber"kepala lembu" kini "bertopeng dan berpenyapu".

Penyapu dikatakan sebagai sesuatu simbol yang tidak baik. Di dalam adat bangsa Melayu yang dipercayai sebilangan besar ahli UMNO sendiri, ia pembawa suweh... maka dibawalah penyapu ke hari demonstrasi semalam.

Jangan lupa Khir Toyo yang dahulu menghadiahkan penyapu kepada PBT, tiba-tiba beliau yang ditimpa suweh sehingga sekarang tak habis-habis lagi.

Kerana apa? Mentaliti orang Melayu dah anggap penyapu itu pembawa suweh. "Kamu ialah apa yang kamu fikirkan"!

Maka yang akan ditimpa suweh nanti nampaknya bukan Khalid Ibrahim tetapi kepada

penghadiah penyapu itu iaitu UMNO Selangor yang berselindung di sebalik nama NGO yang dikenali sebagai GEMPAK dan WARISAN

.

Kalau geng kepala lembu sudah menerima habuannya,

tak lama lagi geng penyapu dan mangkuk tandas ini bakal menerima apa yang mereka lakukan bersama-sama tokoh pujaan mereka Hassan Ali namanya

.

Allah itu Maha Melihat dan Allah itu Maha Berkuasa. Sebenarnya Allah yang akan mengurniakan habuan pembalasan itu, bukan kerana suwehnya penyapu.

Dia juga yang akan menunjukkan siapa sebenarnya yang bertanduk. MB Selangor & Khalid Samadkah atau geng songkok tinggi bersama UG. Di dalam Islam, yang jahat akan terkena balik kejahatan yang mereka lakukan. Di dalam konteks demonstrasi semalam nampaknya UMNO Selangor yang diwakil oleh geng bersongkok tinggi bersama-sama tokoh pujaan mereka Hassan Ali & kumpulan UG bakal terkena "suweh penyapu" itu disertai dengan wartawan-wartawan & akhbar-akhbar yang menjulang tinggi tindakan mereka itu.

InsyaAllah, pemerhatian GB ini tidak silap.




Tidakkah apa yang GB utarakan di atas TELAH menjadi realiti?



Kepada Ahmad Maslan, kita peringatkan jangan angkuh, jangan sombong dan jangan takbur. Kamu sedang menunggu gilirannya!

Jangan main-main dengan Hukum kebenaran & Keadilan.


Posted: 13 Feb 2012 06:00 AM PST
As I had suspected, Shidah would be at the home of her mother-in-law after the death of her husband. I didn't dare call her too soon in case I'd end up calling at the wrong time. Staying with her in-laws, she would know better when would be the right time to call me if she needed to.
With her problems of being abused by her husband when he was alive, we would have thought her problems would be over after his death. But apparently her problems aren't over yet. No, she's not being abused by her in-laws, but with Shidah keeping too many secrets, she's living in fear of her secrets being exposed, although personally speaking, I feel some of those secrets should not have been kept a secret in the first place.
Shidah's in-laws want her to stay with them, as they are afraid she may go back to her old religion (her family aren't Muslim) if she goes back for good to her country. They told her it would be okay to go back and visit them, but not to go back for good. Frankly, if Shidah does go back to visit her own family, there's not much her in-laws can do if she doesn't come back. So really, I have the feeling Shidah herself wants to stay on in Malaysia, it's just that she doesn't want to be too controlled by her in-laws. Right now it seems they don't even allow her to go back temporarily to her rented house in Ipoh. No doubt her husband is no longer around to pay for the rent, but the rental for February had already been paid for until the end of the month, and besides, she needs to pack her things at the rented house. Her MIL told her to wait for her sis-in-law to come back before they go to the house together to pack all the stuff.
I asked Shidah why couldn't she just tell her in-laws that she misses her daughter from her first husband whom she had left back in her old country. I was surprised to find out that her in-laws are not aware that she has a daughter from a prior marriage. Only her late husband knew that. Surely her in-laws would understand if she wanted to go back and see her daughter whom she had not met since she married her second husband??
Her in-laws, understandably, are also not aware of her HIV status. So, how is she going for her appointments at the hospital without them asking why? I told her to just inform them of whatever other "normal" ailments needing regular check-ups at the hospital, but she said her sis-in-law was the type who'd query every single detail.
I told her to better think of something so as not miss any of her hospital appointments.
Today she called me again. This time she spoke in such a speed that I found it hard to understand her foreign dialect although she was speaking in Malay. It seems her MIL sort of found out about the HIV – not Shidah's but apparently her late hubby. As far as we knew, Shidah's late hubby was not infected. He was tested once and after that did not get tested again.
However, apparently one of the MIL's neighbour works at the hospital, and she was the one who told the MIL that Shidah's late hubby had been tested for HIV. The MIL confronted Shidah and asked if it was true her son had HIV. The MIL, who knew her son had an affair with another woman, thought he could have got it from that woman. Shidah could have taken the opportunity to open up to her MIL. After all, she had not done anything wrong. It wasn't her fault she got infected with HIV.
Even if she didn't want to tell the whole truth, Shidah could have taken the chance to at least say she wasn't aware of it and that would be a good enough excuse for her to go to the hospital to be tested. But no, she decided to deny every single thing. Now she doesn't know what story to tell her in-laws when she needs to go to the hospital at the end of the month. And then she asked if I could go over to her MIL's house and come up with a story to bring her to Ipoh without telling the in-laws that she needed to go to the hospital. In other words, she wanted me to go to meet her in-laws and lie to them.
Whoa woman! I can keep your secrets but please don't ask me to lie for you. I refused. I told her to find her own excuses if she was not willing to tell them at least part of the truth.
Shidah said she wanted to stay on in Malaysia and asked if I could try find her a job – she didn't mind if she had to work as a cleaner or something like that. I told her I could ask around, but she herself would need to ask her in-laws for permission if I could find her a job. By the way it sounded, her in-laws (according to Shidah, especially her sis-in-law) wouldn't let her go anywhere without any one of them accompanying her.
Frankly I don't think things would be too complicated if Shidah had not decided to keep too many secrets from her in-laws. They aren't even aware about her child from her previous marriage??
MP Lembah Pantai Response To TMI News – Minister Denies EPF Scheme Use Due To Empty Treasury
Posted: 13 Feb 2012 04:31 AM PST
FT and Urban Wellbeing Minister, Datuk Raja Nong Chik Raja Zainal Abidin's denial that the usage of RM1.5 billion of Employees Provident Fund (EPF) to finance home loans for unqualified home buyers meant the federal government had run out of money, opens up the possibility of alternative funding options for home buyers.
Taking Raja Nong Chik's statement at face value, I propose that the government consider these the two following options, which the government can rightly consider, since, according to Raja Nong Chik, the treasury has the money.
The first, is to offer financing based on an NFC-like soft loan interest rate of 2% given to a federal minister's family instead of the announced 6.5 percent interest rate by DBKL's Deputy DG, Mhd Amin Nordin, for the low income, deemed unqualified home buyers by commercial banks.
Based on an annual 6.5% interest rate for a 25 years loan tenure would increase the price of the units from RM35,000 to RM70,800 as compared to an annual 2% interest rate levied for 25 years of just RM44,400.
The Minister should respond as to why wasn't the same loan consideration for the NFC extended to the rakyat in this scheme? It would seem that the Minister's announcement of a 10 percent default rate is connected to the 6.5 percent high interest rate charged to the low income earners.
The second, is to offer a more equitable funding mechanism called the 'Rent-to-Own and Zero Interest' Scheme. For example, a RM35,000 unit for 20 years would only require a RM145 monthly repayment not including building maintenance fees. This approach would fulfill a people-centric economic goal since the units offered have already been built and currently occupied with the construction costs already accounted for. This scheme would also eliminate any further administration cost as the existing monthly rental collection system in use can remain. This is a win-win concept for all stakeholders.
Furthermore, this scheme should be expanded to include all Malaysians nation wide because not all lower-income group resides in Kuala Lumpur. The scheme should be available regardless of economic status and race to provide for basic home ownership in an equitable and transparent manner.
In the interest of a 'people first' democratic process a referendum should be held for the residents to select which option is preferred; the EPF 5.5% scheme, the ala-'NFC' soft loan 2% scheme or the Rent-to-Own, Zero Interest scheme? The two alternative options are even more viable with the minister's recent statement that the government treasury has the funds in spite of proposing to use EPF for the scheme.
Finally, I accept the minister's challenge to an open debate which should be titled 'Which is the best funding option for PPR-PA home ownership?". This debate should also be telecast live on television similar to the live telecast of the debate between Penang Chief Minister and MCA President by Astro. This indeed would be democracy in practice, predicated upon the right to information for the rakyat. After all, Malaysians want to know for certain that our treasury is really not empty.
Nurul Izzah Anwar
Member of Parliament Lembah Pantai
12 February 2012
Skandal NFC: Dakwa Mereka, Bukan Sekadar Pulangkan RM250 Juta
Posted: 13 Feb 2012 05:40 AM PST
P
ulangkan Wang Dana RM250 Juta Tak Semestinya Terlepas Dari Kesalahan - Zuraida
PETALING JAYA: Membayar balik wang pinjaman berjumlah RM250 juta tidak sama sekali bermakna melepaskan National Feedlot Corporation Sdn Bhd (NFCorp) daripada dipertanggungjawabkan ke atas krisis yang melanda projek ternakan lembu fidlot itu.
Sebaliknya, mereka yang terbabit dengan kes tersebut perlu dihadapkan ke muka pengadilan dan menerima hukuman jika terbukti wujudnya sebarang bentuk penyelewengan ke atas dana yang diberikannya itu.

Ketua Wanita Parti Keadilan Rakyat (PKR), Zuraida Kamaruddin berkata, adalah tidak wajar melepaskan mereka yang didapati bertanggungjawab ke atas projek itu hanya kerana mereka telah membayar balik pinjaman berkenaan.

"Bayar balik memang perlu tapi kalau kesalahan telah dilakukan kita tak boleh membebaskan pelaku-pelakunya," kata beliau.

Zuraida berkata demikian sebagai mengulas kenyataan Menteri di Jabatan Perdana Menteri, Datuk Seri Mohamed Nazri Abd Aziz berhubung isu Pusat Fidlot Nasional (PFN) itu.

Mohamed Nazri, pada Ahad, telah dipetik menyeru keluarga Menteri Pembangunan Wanita, Keluarga dan Masyarakat Datuk Seri Shahrizat Abdul Jalil supaya membayar balik wang dana RM250 juta yang dipinjamkan oleh kerajaan untuk projek PFN.

Zuraida yang juga ahli Parlimen Ampang juga kurang bersetuju apabila Mohamed Nazri berkata bahawa Shahrizat tidak perlu meletakkan jawatan apabila telah mengembalikan wang kepada kerajaan.

"Saya tak setuju sepenuhnya. Satu 'bahagian' saja dia betul dan saya setuju - bahagian bayar balik RM250 juta," katanya Zuraida.

"(Kenyataan) Bayar balik duit seolah-olah membebaskan mereka yang terlibat dan menutup kesalahan," katanya.

Isu berkaitan PFN itu menjadi hangat ekoran daripada laporan audit negara mengenai status projek itu dan disusuli dengan dakwaan pembangkang bahawa berlakunya penyelewengan dana PFN yang disalurkan melalui penerajunya iaitu NFCorp dengan pembelian kondominium mewah di Lembah Klang dan juga Singapura. -mstar


Bayar balik untuk tutup skandal NFC



KUALA LUMPUR, 13 Feb: Naib Presiden PAS, Datuk Mahfuz Omar mempertikaikan tindakan Menteri di Jabatan Perdana Menteri, Datuk Seri Mohamad Nazri Aziz yang menasihati Menteri Pembangunan Wanita, Keluarga dan Masyarakat, Datuk Seri Shahrizat Abdul Jalil membayar balik RM250 juta yang dipinjamkan kepada syarikat milik keluarganya daripada peruntukan National Feedlot Corporation (NFC).

"Saya tidak nampak apa tujuan sebenar Nazri menasihat Shahrizat agar membayar balik peruntukan tersebut, ini bukannya cara untuk kita menutup skandal yang berlaku di dalam NFC.

"Sebagai seorang menteri yang menjaga undang-undang, beliau sepatutnya berfikir secara rasional dan merujuk kepada undang-undang, yang bersalah perlu dikenakan tindakan apatah lagi dalam isu penyelewengan wang rakyat," tegasnya.

Mahfuz menyatakan pembayaran balik wang tersebut adalah perlu kerana ia adalah duit rakyat tetapi kalau alasan untuk menutup skandal tersebut ia bukan jalan penyelesaian.

"Nazri perlu peka dan jangan jadikan perkara tersebut satu benda yang remeh kerana penyelewengan dalam NFC melibatkan jumlah yang besar, apatah lagi kelemahan telah berlaku dari peringkat jawatankuasa itu lagi.

"Malah tindakan Nazri itu adalah umpama ingin melindungi seseorang, yang mana pada waktu ini kita hanya ketahui Shahrizat sahaja yang terlibat dan saya yakin masih ramai lagi yang terlibat, perkara tersebut kita perlu dedahkan," sambungnya lagi.

Dalam kenyataannya, Nazri menasihatkan ahli keluarga rakan kabinetnya itu supaya membayar balik RM250 juta yang diberikan kepada syarikat keluarganya bagi menjalankan projek ternakan lembu itu.

Bercakap kepada wartawan di kawasan parlimennya di Padang Rengas, Nazri berkata tindakan itu adalah penyelesaian terbaik bagi masalah berkenaan tanpa perlu Shahrizat meletak jawatan sebagai Menteri Pembangunan Wanita, Keluarga dan Masyarakat.

"Beliau (Shahrizat) tak perlu letak jawatan. Apa yang paling utama, kembalikan semula wang itu kepada kerajaan," Sinar Harian memetik Nazri berkata.

Beliau yang juga Ahli Parlimen Pokok Sena turut mendesak agar minit mesyuarat Jawatankuasa Kira-kira Wang Negara (PAC) berkaitan NFC bertarikh 23 November 2011 diserahkan kepada Ahli Parlimen sebelum sesi parlimen tahun ini ataupun didedahkan kepada umum.

Ini, katanya kerana di dalam minit mesyuarat tersebut terdapat laporan daripada kementerian terbabit berhubung NFC.

"Pertama sekali saya ingin meminta agar PAC menyerahkan laporan berhubung dengan skandal NFC kepada setiap Ahli Parlimen sebelum sesi 2012 ini bermula, yang mana kita tahu terlalu banyak kelemahan berlaku dalam projek tersebut.

"Pengerusi PAC, Datuk Seri Azmi Khalid perlu berani membuat pendedahan tersebut kerana melalui laporan awal beliau sebelum ini juga ada menyatakan bahawa perjanjian ditandatangani selepas peruntukan diberikan, ini hanyalah sebahagian dari kelemahan yang berlaku," ujarnya pada sidang media di Pejabat Agung PAS, di sini.

Jelasnya lagi, pendedahan laporan tersebut amat penting kerana rakyat juga ingin tahu apa sebenarnya berlaku dan setiap penyelewengan perlu diketahui walaupun melibatkan seorang menteri.

Malah beliau turut memberitahu, penyelewengan projek NFC itu bukan sahaja berlaku di peringkat perlaksanaan melalui syarikat yang dilantik tetapi ia telah bermula pada peringkat jawatankuasa lagi.

"Saya ingin beritahu untuk perlaksanaan projek NFC ini terdapat empat jawatankuasa yang melibatkan Kementerian Pertanian (MOA), Kementerian Kewangan (MOF), Unit Perancang Ekonomi (EPU), Kerajaan Negeri Sembilan dan juga pihak pengurusan NFC.

"Jawatankuasa ini ditubuhkan bagi memantau setiap perjalanan projek tersebut malah peruntukan sebanyak RM250 juta itu juga perlu disalurkan mengikut peringkat projek bukannya secara terus iaitu RM250 juta.

"Tetapi sebaliknya berlaku yang mana peruntuk dibayar sepenuhnya dan apa peranan yang dilakukan oleh jawatankuasa tersebut kalau ia ditubuhkan untuk memantau perjalanan projek bagi tujuan menyalurkan peruntukan," kata Naib Presiden PAS itu lagi.

Mahfuz turut menyatakan isu NFC akan menjadi tajuk perbahasan pasa sesi parlimen kali ini dan desakan akan terus dilakukan sehinggalah kerajaan mengambil tindakan kepada mereka yang terlibat dalam penyelewengan skandal NFC. -HD
Laporan sebelum ini
klik untuk baca
Ramasamy sues; Karpal defends the Star
Posted: 13 Feb 2012 03:57 AM PST
Rivalry between Karpal Singh and Dr Ramasamy will eventually see both of them settling it in court. However, its not about their differences.
Karpal is expected to take up the position as a defense lawyer for The Star newspaper which is being sued for 'defamation' by the plaintiff, Ramasamy who is also Penang Deputy Chief Minister.
Both, from DAP, will turn the case as a showdown about 'who holds supreme' in the party after the spat which saw Rama facing the party's disciplinary action soon.
Karpal is hoping for Rama to be sacked from the opposition party while his 'enemy' is said to have launched an '
anti-Karpal
' campaign nationwide - should the party expels him, his few thousand supporters would quit from DAP.
Looks like The Star is a perfect scapegoat for the two. But why didn't Ramasamy take similar action on Tamil Osai newspaper which was accused of making 'irresponsible stories' about him and his supporters?
Compared with The Star reports, Tamil Osai was more blunt in criticising him which led to the spat with Karpal during a party convention in Penang late last year!
Opppsss... Maybe I've forgotten the fact that the editor of Tamil Osai has come up with an apology but according to The Star's reporter who interviewed him in Penang, everything that appeared in the newspaper was what Rama actually said, and it was verbatim.
So, why is he suing The Star for RM10 million if there is no chance for him to get that money? Karpal is not a low-tier lawyer as he is one of the most sought after in the country!
Remember Karpal's famous words?
"
Jangan main sama saya!"
Posted: 13 Feb 2012 03:36 AM PST
I know it is Valentine's Day tomorrow but for a change, I am re-posting the following which is a true story that shows how selfishness and immaturity can rob us of the chance to love....sometimes it may be just too late...
Let us not be carried away by the commercialization of Valentine's Day. There is no necessity to send roses or cards or give expensive presents to our loved ones on this day. Everyday should be Valentine's Day! And we should never fail to tell our loved ones how much we love them.
____________________________
A VALENTINE'S CARD - author unknown-
A year ago today, I had lunch with my boyfriend and took the opportunity to complain to him.

"Today is Valentine's Day. Why didn't you give me any flowers?" He raised his eyebrow.

"Why should I give you flowers? You are not my anyone."

"Then.. you should at least give me a card!" I pouted my lips, hurt by his tone.

"I know, I know. After lunch, I'll send you an e-card."

"E-card??" That sounds so impersonal, but that's the way he is.

"You have to e-mail it to me. I'll be waiting."

I excitedly smiled and planned to sneak home after lunch to check e-mail.

Even though he wouldn't use any romantic words, I still looked forward to the card.

"I'm going back to work. Hurry and send me the card!"

As soon as I walked in my door, I turned on my computer and got online. Staring at the empty inbox, I began to reminisce about how we met.

Maybe no one will believe me, but my boyfriend and I were actually neighbors. Our homes were only 1 wall away. Ever since we were kids, we liked to fight with each other all day long. We were only neighbors. At that time, I hated my parents for making us live next to him. At that time, I had a crush on a senior. After a while, I found out that the senior student had lots of girlfriends. When I cried about it, he silently passed me a handkerchief and awkwardly held me in his arms.

"I told you he wasn't any good." He roughly comforted me.

I cried in his arms the whole night, and began to see him in a different way. Things began to change between us. We still fought all the time, but he started to look at me differently. And I blushed and my heart beat faster when he was near. We both knew: we fell in love with each other.

Even with this knowledge, neither of us said anything. Even though we would not be able to resist and kissed each other constantly.

Even though we cared about each other's every moves. Both of us refused to admit our love. Alright, we became lovers, but we still wouldn't say we loved each other.

We didn't even spend Valentine's Day together until he saw me share dinner with a man one Valentine's Day.

That night, he waited for me in front of my door and said that he would take me out to dinner on Valentine's Day from then on. I have to say that he was very arrogant.

But I nodded and accepted his request. Since then, we spent every Valentine's Day together.

On the surface, we may have left each other. But in reality, we were still together. We spent every Valentine's Day together but each year became more dreary than the next because he never told me he loved me even with all my hints.

Still facing the empty inbox, I suddenly grew very angry. He wouldn't say it and wouldn't send me a card.

What did he mean? Who did he think I was? I called his cell phone.

"Hello." He picked up the phone.

"I didn't receive the card." I immediately showed my pleasure.

"You didn't receive it?" He seemed really busy
.
"But I sent it." He was really busy but I didn't care.

"I didn't receive it. Send it again."

"Okay, I'll send you 100 times. Is that good enough??" He said with impatience.

His tone further infuriated me. Is that how lovers speak to each other?

"Don't bother sending it to me. And you don't have to pick me up tonight. I'll eat dinner by myself."

"Don't be childish, ok? I'm really busy."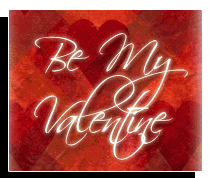 "I am childish!" I hung up the phone and tears rolled down my cheeks.
Childish?? Why didn't he consider the situation?
We've gone out for so many years and spent countless Valentine's Day together. I never received any flowers nor cards from him. Now, I just want a little e-card. Is that too much to ask for??
I unplugged the phone from the wall and turned off my cell phone. I didn't want to hear his explanations.
After I returned to the hospital, I instructed the receptionist not to forward me any phone calls. I wanted to concentrate on work. Because there were so many emergencies today, I was sweating 1 hour later and forgot about our argument.
"Dr. Shu, please take a look at that patient." As I was collecting my equipment, the shrill sound of an ambulance sounded outside the ER. When I stepped out the door, the emergency medics hurriedly wheeled in a gurney.
"What happened to him?" I asked the 1st medic. Everyone else were trying to help put the patient on the gurney. He was covered with blood.
"Car accident." The medic replied.
"Very serious. He may die." I nodded and ran to the operating room with them.
When I arrived, the nurses told me that the man had already stopped breathing and also his heartbeat also stopped.
"Prepare for shock." I calmly instructed the nurses. Saving people is our duty. We can't and shouldn't lose our calm.
But when I saw who laid on the operating table, I lost my calm. That person was my BOYFRIEND!
"NO..." I stood in shock. "NO!!!" I grabbed the paddles and continuously shocked his body.
His body bounced up and down from the shocks. The scared nurses went to find another doctor, to tell him that I was crazy.
I didn't know if I was crazy or not. I just wanted to save my lover. Even though we fought all the time. Even though he never showed me his love.
I still wanted to save him. He still owed me a card. He couldn't die!
I threw away the paddles and began to press on his heart. I pressed with all my strength, hoping it would revive him, but he didn't wake up. He didn't even say "It hurts".
He just laid there with his eyes closed, punishing me with his silence.
Dr. Jian angrily pushed me away. By that time, I couldn't see clearly anymore. I cried. I wailed. I bowled until no sounds could come out of my mouth.
"It's too late, Dr. Shu. He's already dead. I'm sorry." Dr. Jian patted me on the shoulder. They knew each other and ate together once. I introduced them.
"He can't die." I shook my head. "He can't die!!" I struggled to run to him.
"Dr. SHU, control yourself!" Dr. Jian slapped me. "I understand what you're going through, but you're a doctor."
Yes, I'm a doctor, but I'm also a regular person. How can Dr. Jian understand how I feel? I've loved him for so many years that it's become a habit. How can I just throw away a habit?
Besides, he still owed me a card.
"I want him to live! I want him to live!" I ran to him again and tried to knock the life back into his body.
"Take her away!"
That day, I lost my control and my professionalism. And that day happened to be Valentine's Day.
Afterwards, I asked his co-workers why he left work early that day. They told me that after I hung up the phone, he tried to call me several times but couldn't reach me.
Worried, he drove to the hospital to find me and got hit by a large truck on the way.
When I heard this, I froze. My tantrum killed him.
Just because of an unmailed card, he died.
After that, I lost my privilege to be childish. Like an abandoned cat,I couldn't even cry anymore.
After his death, I couldn't cry anymore, regardless of how touching the plot or how tear-jerking the dialogue. They didn't affect me anymore. I turned on computer after a year later, even though I know no one will send me a mail, I still hoped that someone will remember me on this day.
GOSH....I have.... 100 emails! Who would be bored enough to send me 100 junk mail? I was just about to delete them all when I received another mail, and this one said: "Because of system error, we could not send these until today. We apologize for the delay." The sender was my BOYFRIEND!!!
I looked at the 1st mail. It showed the send date is last year's Valentine's Day. My heart began to beat fast.
Could he have sent these? With a trembling hand, I opened the mail.
The first thing that popped up was a gorgeous red rose set against green leaves. Then a beautiful melody began to play...."Only Love". I couldn't believe it. The rose was so beautiful and the music was so dreamy. I almost thought I was in a? fantasy.
Most touching of all were the words underneath the rose, because the words read like a beautiful poem.
"Only love can make a memory. Only love can make a moment last. You were there and all the world was young and all it's songs unsung and I remember you then when love was all, all you were living for, and how you gave that love to me...."
The lyrics of this song fits our love so closely. When he was alive,my world was so young.
Every day, I could find a something different to fight with him about.
But after he left, my life is only left with memories and coldness that will never go away. When I read these words, my tears unconsciously came, wetting the keyboard. I replied 100 times, and "Only Love" played 100 times.
On this cold Valentine's night, the line that's been broken for LAST ONE YEAR WAS FINALLY RECONNECTED.
Please leave a comment to share your views/thoughts/responses.
Posted: 13 Feb 2012 01:52 AM PST
According to
Wikipedia
:
The Lone Ranger is a fictional masked ex-Texas Ranger who, with his Native American companion Tonto, fights injustice in the American Old West. The character has become an enduring icon of American culture.
He first appeared in 1933 in a radio show conceived either by WXYZ radio station owner George W. Trendleor by Fran Striker,[9] the show's writer.
The show proved to be a huge hit, and spawned an equally popular television show that ran from 1949 to 1957, as well as comic books and movies. The title character was played on radio by George Seaton, Earle Graser, and most memorably Brace Beemer.
To television viewers, Clayton Moore was the Lone Ranger. Tonto was played by, among others, John Todd, Roland Parker, and in the television series, Jay Silverheels.
Departing on his white stallion, Silver, the Lone Ranger would shout, "Hi-yo, Silver! Away!" As they galloped off, someone would ask, "Who was that masked man anyway?" Tonto usually referred to the Lone Ranger as "Ke-mo sah-bee", meaning "trusty scout" or "trusted friend."
These catchphrases, his trademark silver bullets, and the theme music from the William Tell overture are indelibly stamped in the memories of millions who came of age during the decades of the show's initial popularity or viewed the television series. Reruns of The Lone Ranger starring Clayton Moore were still being transmitted as of August 2010, sixty-one years after their initial broadcast.
CLICK HERE for more.
Just for laughs, here are a few jokes about Lone Ranger and his sidekick, Tonto.
If you have time, do share some of your fond memories of Western flicks of the '60s or 70's.
Wishing all a pleasant evening!
CLICK HERE for "The Lone Ranger Theme Song".
Starry, starry night....
The Lone Ranger and Tonto stopped in the desert for the night. After they got their tent all set up, both men fell sound asleep.
Some hours later, Tonto wakes the Lone Ranger and says, "Kemo Sabe, look towards sky, what you see?"
The Lone Ranger replies, "I see millions of stars."
What that tell you?" asked Tonto.
The Lone Ranger ponders for a minute then says, "Astronomically speaking, it tells me there are millions of galaxies and potentially billions of planets.
Astrologically, it tells me that Saturn is in Leo.
Time wise, it appears to be approximately a quarter past three in the morning.
Theologically, it's evident the Lord is all-powerful and we are small and insignificant.
Meteorologically, it seems we will have a beautiful day tomorrow. What's it tell you, Tonto?"
Tonto is silent for a moment, then says, "Kemo Sabe, you dumber than buffalo shit. It means someone stole tent."
-Author Unknown-
The Lone Ranger and Tonto were at the bar drinking, when in walks a cowboy who yells, "Who's white horse it that outside?"
The Lone Ranger finishes off his whiskey, slams down the glass, turns around and says, "It's my horse. Why do you want to know?"
The cowboy looks at him and says, "Well, your horse is standing out there in the sun and he don't look too good."
The Lone Ranger and Tonto run outside and they see that Silver is in bad shape, suffering from heat exhaustion.
The Loan Ranger moves his horse into the shade and gets a bucket of water. He then pours some of the water over the horse and gives the rest to Silver to drink.
It is then he notices that there isn't a breeze so he asks Tonto if he would start running around Silver to get some air flowing and perhaps cool him down.
Being a faithful friend, Tonto starts running around Silver. The Lone Ranger stands there for a bit then realizes there is not much more he can do, so he goes back into the bar and orders another whiskey.
After a bit a cowboy walks in and says, "Whose white horse is that outside?"
Slowly the Lone Ranger turns around and says, "That is my horse, what is wrong with him now?"
"Nothing," replies the cowboy, "I just wanted to let you know that you left your Injun running."
-Author Unknown-
Tonto and the Lone Ranger were riding across the prairie. Then Tonto got down from his horse and put his ear to the ground.
He looked at the Lone Ranger and said, "Buffalo come."
The Lone Ranger looked at him and said, "Wow, that's amazing! How did you figure that out?"
Tonto looked at the Lone Ranger and said, "Ear sticky!"
:-)
-Author Unknown-
_____________________________
The bad guys have captured the Lone Ranger, have him naked on the ground, and are about to shoot him. "Do you have any last wishes??", one of them asks.
"Bring my horse, Silver, over here.", the Long Ranger replies.
They grant his wish and over comes Silver. The Lone Ranger whispers for a moment into Silver's ear.
Then Silver disappears over the horizon like lightning. He returns in just a few seconds with a big, beautiful woman in the saddle. She hops off Silver, strips naked and in short order she and the Long Ranger enjoy themselves to the utmost, much to the delight of the bad guys.
When they've finished, another bad guy says, "That looked like good fun. Do you have any other last wishes??"
"Yes ..bring my horse, Silver, over here one more time.", the Long Ranger replies.
Silver approaches, and the Long Ranger whispers into his ear, "You idiot! I said bring POSSE!"
-Author Unknown-
Lagi Kebakaran Misteri Berlaku
Posted: 13 Feb 2012 03:28 AM PST
S
ubang Mas - Tidak sampai tempoh lima hari insiden empat kereta dilaporkan terbakar di pangsapuri Seri Nipah, di sini penduduk di kawasan itu sekali lagi dikejutkan dengan kejadian sama, tetapi kali ini membabitkan sembilan motosikal.
Difahamkan, dalam kejadian kira-kira jam 4 pagi itu, lima motosikal hangus, manakala empat lagi sempat diselamatkan orang ramai.
Misteri kebakaran itu berlaku masih belum dapat dipastikan, namun penduduk dihantui kebimbangan berhubung kejadian itu.

Salah seorang pemilik motosikal, Mohd Zulkarnain Yunus, 26, berkata, dia menyedari kejadian itu apabila terhidu kepulan asap yang memenuhi rumah didiaminya bersama beberapa rakan.

Menurutnya, dia kemudian menjenguk menerusi tingkap untuk melihat apa yang berlaku dan terkejut apabila menyedari api marak di tingkat bawah pangsapuri.

"Saya segera mengejutkan kawan-kawan serumah dan bingkas bergegas ke tingkat bawah untuk melihat apa yang berlaku.

"Memang tidak sangka, motosikal yang digunakan untuk ke tempat kerja setiap hari menjadi mangsa kebakaran sama," katanya.

Mohd Zulkarnain berkata, dalam keadaan kelam-kabut itu, orang ramai membantu memadamkan kebakaran yang membabitkan deretan motosikal di tempat letak kenderaan berkenaan.

Suasana katanya, agak huru-hara apabila orang ramai cuba mengalihkan beberapa motosikal, bagaimanapun dia gagal menyelamatkan motosikalnya sendiri.

Mohd Zulkarnain berkata, dia yang mengetahui kes empat kereta terbakar awal pagi Rabu lalu, sama sekali tidak menyangka akan menerima nasib sama.

"Kejadian pagi tadi (semalam) berlaku lebih kurang lima meter dari lokasi empat kereta terbakar dahulu, saya tidak pasti apakah punca kejadian dahulu (Rabu lalu) dan juga kejadian pagi ini (semalam) kerana belum menerima maklumat mengenainya," katanya yang memaklumkan menga­lami kerugian RM4,000.

Seorang penduduk, Siti Nur Amalina Suadmaji, 19, berkata, jika kejadian sebelum ini kereta abangnya hampir musnah terbakar, kali ini motosikal kakaknya pula menjadi mangsa.

"Kakak saya terdengar jiran menjerit-jerit mengatakan motosikal terbakar, lantas dia mengajak saya turun ke tingkat bawah untuk melihat apa yang berlaku.

"Apabila tiba di lokasi, kami terkejut melihat motosikal sudah terkena percikan api yang marak, kami cuba mengalihkannya, tetapi bimbang ia meletup," katanya.

Siti berkata, atas keprihatinan­ penduduk lain, motosikal kakaknya dialihkan ke tempat selamat dan hanya mengalami kerosakan ringan.

"Insiden ini memang mengejutkan kerana baru sahaja beberapa hari kereta milik abang yang diletakkan di depan kedai runcit yang kami usahakan terbakar, kali ini hampir 10 motosikal termasuk milik kakak pula yang terbakar," katanya. -SH


Bangkok: Famous Somboon Seafood Curry Crab
Posted: 13 Feb 2012 12:53 AM PST
Click here for more posts about my Bangkok Trip.
Bangkok Trip: Famous Somboon Seafood Curry Crab (Day 3) – After eating chicken rice, we actually went back to shopping at Platinum Fashion Mall until our foot cannot stand the tiredness. Mom was really powerful as she can keep exploring and hunting for clothing even though the feet sores. Haha, girls really girls, when it comes to shopping, they can ignore everything.
We went back to hotel for a rest later, went to foot massage then we headed to Ratchada area for dinner – Somboon Seafood. Somboon Seafood is a very famous curry crab restaurant in Bangkok located at Ratchada area.
One tips for you is that don't get scam by taxi driver who offers to bring you to famous curry crab restaurant, Somboondee Restaurant. Some will thought it's the same restaurant, or it's the branch but it's a complete rip off of the real Somboon restaurant with a 'dee' added to the name, the price at Somboondee is blood sucking expensive and I've been there few years back.
But now we are clever already, we know the real curry crab is Somboon Seafood. We took a cab there and costs 100 Baht. You can also take MRT to there and get off at Hwai Khwang station.
Somboon Seafood is a very famous restaurant in Bangkok, specially famous with their "Bangkok's best fried crab curry", so it's a place that must no be missed when visiting Bangkok. The restaurant is so big that it spans 3 floors of seating. The dinner was awesome and love the curry crab.

This is the curry crab. It's nice to eat it with steamed rice. If you are lazy and want to skip the haze of eating crab, order the one without shell.

A kind of vegetable that tasted old, and crunchy. Like it because there's many garlic.

Desserts! It's the yummy mango with glutinous rice. A famous Thai desserts.

View Nick Chan's Travel Map in a larger map
Click here for more posts about my Bangkok Trip.
shattered but im leaving it the way it is.
Posted: 13 Feb 2012 01:27 AM PST
My first post of 2012, and I'm actually writing about him.
And 9 days ago, I still shared a Youtube video cos I'm missing him.
One of my things I told myself when 2011 ended was to let go of the barely 3 months long relationship. Many would have asked, THREE MONTHS?! Is that even considered a relationship? To me, it was. At least, I knew I did loved him deeply and had hoped for the best.
I had asked my 2 kakis, do you think I would stay single  for more than a year? One said, why not. You are already single for the past (Sept, Oct, Nov, Dec, Jan) 5 months, another 7 months shouldn't be an issue. Whereas the other said, of course single la! She within those 4 months went through shit, breakups and going steady.
HAHA. Seriously, with these 2 girls around, how to stay emo for long?
Beginning of the year, I was still thinking about him. Still harbouring hopes that our love might rekindle. Beginning he messaged me to ask where did I got my stainless steel rice cooker. Told him I didn't get it in the end. Parents got some cheap stainless steel pot from  those household shops in Serangoon Central. Only cost us about $3 and with the glass cover, the total damage is only $5.90. Rather than getting the Buffalo brand of stainless steel rice cooker which might have cost us $100+.  So I told him (thinking he just looking for normal stainless steel rice cookers), shops like Courts and Harvey Norman have a lot of choices. And guess what, he replied something like – " I know that. You think I'm dumb meh?"
Right.
Then he asked me where to get kimchi. That was the day I worked 0900 to 1800 and 1000 to 2300 the day before. My feet was feeling damn painful, till I'm actually on the verge of collapsing. I sat outside the outlet for an hour, crying. Because the pain was way too overwhelming. I didn't quite feel like replying him that day. I'm feeling real horrible that day and he just kept asking other shops I knew after mentioning there's one at Takashimaya's Basement.
So much for helping. I deleted all his messages, blocked him on MSN, removed him off from my Facebook feeds as well.
I was on relatively good terms with this guy friend of mine whom I "met" over WLNY. I shall named him CY. And so, I was relatively comfortable with chatting relationship issues with CY on top of sports issues. (Both of us are into running marathons and our interpretations of spending time with our loved ones are somewhat similar.) CY's exgirlfriend's personality somehow seem to resemble his. We were also talking how "depressing" it was to spend valentine's day this year. He has got an interview in the afternoon with HPB. And I have got classes in the morning and at night.
Good thing for him, his exgf had agreed to meet him on Valentine's Day. Happy boy.  Haha. genuinely happy for him. Washed the car (Red Altis, fully paid for at $24000), got hair cut, bought new clothes, pants and shoes for his interview with HPB. I was somewhat envious that at least he had something to look forward to. Whereas what's coming up for me, is prelims and examinations. Something that I don't really wish to look forward to. I rather skipped the unhappy days.
And so, this exbf of mine, messaged me on Facebook to tell me that he had bought kimchi
Him:       hey, i got the kimchi from bishan… it's near the interchange near koi. quite ok la.. 10$

Me:        hmm? a shop or wad?

Him:       yea. shop run by koreans

Me:        okie. why the sudden interest in kimchi?

Him:       nice wat

Me:        how ur wrist

Him:       damn pain still la fuck. damn sian

Me:        so long? did the MRI?

Him:       ya

Me:        results?

Him:       inconclusive. lol

Me:        -.-xray?

Him:       same whr u?

Me:        home y

Him:       asking [:\]

Me:        u seem like u have got something to say

Him:       ?? sup

Me:        no? then nvm then.

Him:       btw i was reading sim webbie. i need to ask u smth. the finance n business gt wat diff?

Me:        ?

Him:       bsc finance and bsc businss i confuse

Me:       er. u would be taking more finance mods?

Him:       eg? thn business is wat

Me:        im not too sure

Him:     icic which 1 u take?

Me:        finance would probably deal with more banking related stuffs. biz is very big. can deal with mrkting, biz law, anything

Him:       icic. banking related stuff == ? wat jobs ah

Me:        work in the bank? theres all kind of job in the bank i suppose?

Him:       wat they do?

Me:        huh

Him:       wot do those banker do

Me:        all kinds of things? sales? marketing? consumer banking? investments? insurance?

Him:       eh why ur word behind all ?

Me:        telling u there are a lot of choices

Him:       -.- K. i dont see y need degree for insurance tho

Me:        then dont get a degree lo

Him:       zz forget it

Me:        why didnt u go ask sim what u want to know.

Him:         cause i rather ask my frne 1st?

Me:         did u get the prospectus to read?

Him:         hey just forget i ask k
Right. See? This conversation just reiterate what my brain is trying to tell my heart. Things are just not meant to be.
CY still tried to make me feel a little better saying that he's probably trying to get my attention by talking random stuffs and asking obvious questions.
At the end of the day, we STILL argued despite the minimal contact. And when he messaged me in Facebook, I didn't feel exactly excited. I don't feel anything special. Perhaps, I had really let it go this time.
Soreness from muscles fatigues, pain from 1cm wide burst blisters. Happiness from running 5km and 10km. I do emo at times. But at least I have the support from my two kakis to do what I love most – running. And of course there's a couple of great online friends I have met via WLNY encouraged whom shared the passion as me for their suggestions and pointers when it come to running.
To a healthy body and killer abs, I shall work hard!
Filed under:
Heartfelt
Bangkok: KuangHeng – Famous Chicken Rice
Posted: 12 Feb 2012 11:38 PM PST
Click here for more posts about my Bangkok Trip.
Bangkok Trip: KuangHeng – Famous Chicken Rice (Day 3) – When you are in Thailand, you will think about Thai food like tomyam kung, pad thai, mango with glutinous rice. Those are authentic Thai food. But have you heard before that Bangkok has good Chinese-style chicken rice? Yes there is one that I know which is located right opposite of Platinum Fashion Mall.
We went there during our shopping break at Platinum Fashion Mall for lunch. In fact, every time mom and dad go to Bangkok, they will visit this chicken rice shop. The chicken rice shop is called Kuang Heng.
It is an old restaurant and has opened for more than 70 years, since 1932 and quite famous among the local. Same like our Hainanese chicken rice, the rice it self is chicken flavoured and they serve steam white chicken. What's special about it is the chilli sauce which taste a little spicy and sour. The sauce is nice to eat with rice and the chicken.
They even have a Facebook page too! That's our lunch for day 3 in Bangkok.

Steamed white chicken hanging on the hook.

The black thing is chicken liver.

This is a special dish like our chai kuay (vegetable cake) but with chicken inside.

View Nick Chan's Travel Map in a larger map
Click here for more posts about my Bangkok Trip.
Bangkok: Walking Along Central World Area & Platinum Mall
Posted: 12 Feb 2012 11:22 PM PST
Click here for more posts about my Bangkok Trip.
Bangkok Trip: Walking Along Central World Area & Platinum Mall (Day 3) – On day 3 of my Bangkok trip, after praying at the Erawan Shrine, we walked towards Platinum Fashion Mall, a place where my mom and dear Hueisean was crazy for, there are lots and lots and lots of clothing and girls accessories, all sell at affordable price. It's a shopping haven for the girls. We passed by Central World, which is also one of the largest shopping mall in Thailand and Asia and skipped that mall because that all the things inside are not very affordable to us. Haha. It somehow like our enlarge version of Pavilion, Kuala Lumpur.
The walk to Platinum Fashion Mall took us about 15-20 minutes. It was scorching hot under the hot sun and luckily we have umbrella with us. Though, there's only two umbrella for three of us. It's best to have one umbrella for each person. Along the way, there's some stall selling Thailand t-shirt and food by the roadside. So there's always things to see in in Bangkok.
It's so nice when we stepped into Platinum Fashion Mall because of the cooling air conditioning. It's so hot out there that I was so sweaty. I accompanied the two girls shopped at Platinum Fashion Mall. It's like a more beautiful version of our Berjaya Times Square with even more fashion stores. There's so many stores that Platinum Fashion Mall is divided into 3 buildings and each floor is classified into different type of fashion apparels. 80 percent of the mall are all about girls stuff, so I was pretty bored at there.
One thing, I realised the price is although affordable, but still Chatuchak's cheaper.
At lunch time, we crossed over to the opposite of Platinum Fashion Mall for a famous chicken rice lunch.

View Nick Chan's Travel Map in a larger map
Click here for more posts about my Bangkok Trip.
[Bergambar & Video] Bantah JKKK Rampas Tanah SRIDB, ADUN Lari Sembunyi Di Resort
Posted: 13 Feb 2012 12:55 AM PST
D
DUNGUN – Seramai kira-kira 1500 orang telah menyertai bantahan aman rampasan tanah Sekolah Rendah Islam Darul Bayan (SRIDB) oleh Jawatankuasa Keselamatandan Kemajuan Kampung (JKKK) yang bermula di hadapan sekolah itu pada jam 12.30 tengahari, Ahad 12 Februari.
Himpunan yang bermula dengan perarakan secara berjalan kaki sejauh kira-kira 1.5 kilometer, memakan masa selama 15 minit dan berakhir di hadapan Pejabat Khidmat Masyarakat ADUN Paka.
Selain disertai oleh para pelajar, ibu bapa serta simpatisan turut sama, sambil melaungkan slogan 'hidup Islam', 'hancur kezaliman' dan 'kembalikan tanah sekolah kami'.

Penasihat SRIDB, Ustaz Satiful Bahri Mamat berkata, himpunan tersebut diadakan bagi mempertahankan hak anak-anak pelajar sekolah dan menunjukkan sikap tidak redha dengan kezaliman yang dilakukan.

"Bagaimana tanah yang sedia ada untuk sekolah agama rakyat, milik orang Melayu, untuk agama Islam, sanggup dirampas (sedangkan) mereka berkata, merakalah pejuang agama, merekalah pejuang Melayu,

"tidak lain dan tidak bukan (tindakan itu) adalah kerana sifat zalim mereka,"ujarnya ketika berucap pada perhimpunan itu.

Menurutnya, tanah tersebut juga adalah hak anak-anak yatim kerana akan pihak pentadbiran akan membina sebuah rumah kebajikan untuk mereka.

Katanya, seekar tanah yang terdapat didalamnya dua unit rumah guru, sebuah kantin sekolah dan sebahagian tanah surau sekolah dirampas dan dibahagi-bahagikan kepada lima orang JKKK.

Beliau menegaskan pihak sekolah da orang ramai yang hadir akan mempertahankan setiap inci tanah yang dirampas.

"kita bagi pihak sekolah dan semua jamaah akan mempertahankan tanah sekolah dan tidak membiarkan kezaliman mereka,

"kita tidak akan membiarkan walau seinci tanah pun dirampas,"tegasnya.

Malangnya, hasrat mereka untuk menyerahkan memorandum bantahan kepada ADUN Paka Zakaria@ Ariffin Abdullah tidak kesampaian kerana pejabatnya ditutup rapat dan berkunci.

ADUN Paka terbabit telah lari meninggalkan pejabatnya dan bersembunyi di sebuah Resort berhampiran.


Tinjauan yang dilakukan oleh skuad Buletin pada kira-kira jam 2.15 petang kenderaan rasmi Zakaria yang bernombor pendaftaran TBE 8998 telah diletakkan dihadapan Resort tersebut.

Zakaria didapati sedang duduk 'bersantai' di bahagian luar restoran Resort itu, bersama dua orang yang lain.

Apabila beliau menyedari kehadiran pihak media, beliau yang pada mulanya menghadap ke dalam restoran, memalingkan badannya, seolah-olah mahu 'menyusup'

Selang beberapa minit kemudian, beliau keluar dari Resort terbabit mengikut jalan belakang dan meninggalkan Resort dengan menaiki kenderaannya kira-kira jam 2.25 petang.

Sumber Resort memberitahu skuad Buletin, beliau berada di kawasan restoran Resort tersebut sejak jam 1 tengahari, sewaktu para peserta himpunan, membanjiri ruang hadapan pejabat khidmatnya. -BO



Kredit Foto:

Foto-foto dari blog Ust Saiful Bahri & Buletin Online. Terima kasih.




OFA coffee table book, part 11
Posted: 12 Feb 2012 08:08 PM PST
Over the weekend, I learnt that the president of The Old Frees' Association will be calling for a special general meeting on 25 Feb 2012 to approve two items on the agenda, one of which will be a budget for the coffee table book. As I am an interested party in this project, I will be present at the special general meeting in order to cast my vote in support of the book. We have gone too far forward to have this worthwhile project stopped. To all my friends who are members of the OFA, I wish to appeal for their presence and support at the meeting. See you there!
I was too busy during the weekend to take a real close look at the explanatory notes but my co-editor, Molly, stepped up admirably to add these few words:
This is an important heritage project for the PFS and The OFA. The PFS is the oldest school in South-East Asia and it rightly deserves to have this CTB as a record of its glorious history, academic excellence, great sportsmen and rich traditions. George Town is now a UNESCO World Heritage City and though the PFS is not listed as a heritage, we should ensure that we have our own heritage record of our Alma Mater. The PFS heritage will be seen in the old photographs of its majestic, beautiful colonial buildings, stories and articles between the blue covers of this CTB. These photo-essays will take many Old Frees on a nostalgic walk down memory lane. Moreover, they are also important because they can tell the young Frees of today something about their renowned school that not many are aware of, and give them written treasures to be proud of. In this way, the CTB bridges the past and present, providing a vital link between the Old Frees and the new generation of Frees.
 
The OFA CTB is lastly a work of inspiration. After the sections on the histories of the PFS and The OFA, many illustrious PFS alumni who responded to the OFA CTB circulars sent to all OFA members and those in the OFA Google Group wrote inspiring articles on how their Alma Mater had been their firm foundation of what they are today. Some reflected on their memorable and mischievous school days. Others wrote on their achievements today, none of which would be ever possible without the education which they had received in the PFS. Again, such articles would motivate young Frees and all readers to move onward to win and gain new laurels, no matter how strait the gate nor how charged with dangers the goal, as the PFS alumni have moved their own mountains with heart and soul.
ca-pub-5430283382112812
BBC apologised for RM84-million shows 'paid by Najib'
Posted: 12 Feb 2012 09:00 PM PST
Apologise for paid-for interviews, Guan Eng tells PMO
By Shazwan Mustafa Kamal
February 12, 2012
BBC apologies for broadcasting documentaries made by firm being paid millions by PR clients
By
Claire Ellicott
Last updated at 1:05 AM on 13th February 2012
"Bayar Balik RM250 Juta Kepada Kerajaan" - Kata Nazri Kepada Shahrizat
Posted: 12 Feb 2012 10:49 PM PST
N
azri nasihat Shahrizat bayar RM250j
KUALA KANGSAR – Menteri Pembangunan Wa­nita, Keluarga dan Masya­rakat, Datuk Seri Shahrizat Abdul Jalil dinasihatkan supaya membayar balik RM250 juta yang dipinjamkan kepada syarikat milik keluarganya untuk menjalankan projek Pusat Fidlot Kebangsaan (NFC).
Menteri di Jabatan Perdana Menteri, Datuk Seri Mohamed Nazri Abd Aziz yang menasihatkan demikian berkata, itu adalah penyelesaian terbaik bagi masalah berkenaan tanpa perlu Shahrizat meletak jawatan.

"Beliau tak perlu letak jawatan. Apa yang paling utama, kembalikan semula wang itu kepada kerajaan," katanya.

Nazri berkata, dengan penyelesaian seperti itu, kerajaan masih boleh meneruskan projek NFC.

"Tetapi selepas ini, adalah lebih baik dijalankan secara tender terbuka bagi mengelak masalah hal yang tidak diingini," katanya kepada pemberita selepas melepaskan peserta Larian Ria di pekarangan pejabat Umno Bahagian Padang Rengas di sini, semalam. -SH


Sekalipun Kelantan Dizalimi Kerajaan Pusat, Kelantan Tetap Bina Lebuhraya
Posted: 12 Feb 2012 08:12 PM PST
K
elantan bina lebuh raya tanpa bantuan Putrajaya
Kerajaan negeri Kelantan akan meneruskan projek
pembinaan lebuhraya Kota Bharu- Kuala Krai yang diluluskan oleh kerajaan pusat di bawah Rancangan Malaysia ke-5 (1986-1990) tetapi belum dimulakan sehingga ke hari ini.
Dalam satu kenyataan hari ini, Pengerusi Jawatankuasa Perancangan Ekonomi, Kewangan dan Kebajikan Negeri Kelantan Datuk Husam Musa berkata tender untuk projek berkenaan dibuka pada 2 Januari lalu dan ditutup pada 9 Februari. Hasilnya, pihak kerajaan negeri telah menerima tawaran dan kertas cadangan dari limayarikat.

"Pembinaan lebuhraya sepanjang 73 kilometer yang bertaraf R5 dengansembilan persimpangan bertingkat serta dua buah kawasan Rehat dan Rawat (R&R) dengan tawaran kos sebanyak RM1.5 bilion hingga RM1.8 bilion.

"Pemilihan syarikat yang berjaya akan diputuskan oleh majlis mesyuarat kerajaan negeri Kelantan selepas jawatankuasa teknikal dan kewangan menilai cadangan-cadangan tersebut dalam masa terdekat," katanya.

Menurut Husam, projek yang dicadangkan oleh kerajaan persekutuan tetapi tidak dilaksanakan itu, sekali lagi diluluskan pada Rancangan Malaysia Kesembilan (2006 -2010).

Walaupun, kerajaan BN telah melantik pemaju bagi menguruskan projek berkenaan namun sehingga kini tiada kerja-kerja yang dilakukan.

"Memandangkan laluan ini adalah sangat penting bagi kemajuan negeri Kelantan serta kemudahan untuk pengguna terutama sekali pada musim perayaan, kerajaan negeri memutuskan untuk mengambil langkah untuk melaksanakan pembinaan lebuh raya ini melalui inisiatif kerajaan negeri, kata Husam.

Sebelum ini, kerajaan negeri Kelantan pimpinan PAS seringkali mendakwa kerajaan pusat mengabaikan ekonomi negeri itu sejak parti Islam itu mengambil pemerintahan negeri ini pada tahun 1990.



Bantuan pusat diperincikan



Husam berkata beliau berharap dengan tindakan kerajaan negeri harapan rakyat Kelantan untuk mempunyai jaringan pengangkutan yang moden dan selesa akan dapat direalisasikan dalam masa yang terdekat.

Sementara itu, di Kota Bharu, Menteri Perdagangan Antarabangsa dan Industri Datuk Seri Mustapa Mohamed berkata kerajaan pusat akan memperincikan setiap peruntukan yang diberi kepada kerajaan Kelantan itu sejak beberapa tahun lepas agar rakyat mengetahui sejelas-jelasnya mengenai perkara berkenaan.

Beliau dipetik Bernama sebagai berkata mengikut kajian yang dilakukan, rakyat Kelantan masih belum mendapat gambaran jelas apa sumbangan kerajaan pusat terhadap kerajaan negeri pimpinan PAS itu dalam membangunkan negeri tersebut selama ini.

"Rakyat Kelantan masih tidak mengetahui secara terperinci peruntukan kerajaan Pusat kepada Kelantan selama ini. Ini perkara utama yang kita akan perjelaskan dalam tempoh terdekat.

"Untuk pengetahuan setiap tahun lebih 30 peratus peruntukan itu digunakan bagi tujuan perbelanjaan tadbir urus kerajaan negeri dan 70 peratus lagi bagi peruntukan perbelanjaan pembangunan kerajaan negeri dan ini perlu rakyat tahu," katanya selepas mempengerusikan mesyuarat Majlis Tindakan Pembangunan Persekutuan negeri Kelantan di Jabatan Pembangunan Persekutuan di Kota Bharu, hari ini.

Mustapa yang juga Pengerusi Badan Perhubungan Umno Kelantan berkata rakyat negeri itu juga perlu mengetahui kerajaan pusat telah membina sebuah loji air di Pintu Geng di Kota Bharu dengan kos sebanyak RM52 juta.

"Bila siapnya loji ini nanti akan diserahkan kepada Syarikat Air Kelantan Sdn Bhd (AKSB) dan hasilnya akan diperolehi syarikat itu yang dibina demi untuk rakyat mendapatkan bekalan air bersih," katanya.

Beliau berkata selain itu sebanyak RM100 juta lagi diperuntukkan kerajaan pusat untuk membina jalan-jalan negeri.

Menurutnya tindakan memperincikan peruntukan tersebut bukan untuk membangga diri sebaliknya untuk menafikan tohmahan pembangkang kononnya kerajaan pusat berlaku zalim terhadap Kelantan dengan menganaktirikan mereka.

Mustapa juga menafikan dakwaan Pakatan Rakyat bahawa kerajaan pusat telah gagal melaksanakan beberapa projek di Kelantan sebaliknya projek berkenaan seperti Jambatan Kedua Sultan Ismail Petra hanya lewat disiapkan dan bukannya gagal.

"Kerajaan Pusat sendiri akan pastikan setiap projek yang kita laksanakan tidak gagal tetapi kelewatan yang berlaku ada sebab yang munasabah," katanya. -mk


Kenyataan Media :PROJEK PEMBINAAN LEBUHRAYA KOTA BHARU – KUALA KRAI



1. Projek pembinaan lebuhraya Kota Bharu- Kuala Krai telah dicadangkan oleh Kerajaan Pusat di bawah Rancangan Malaysia ke 5 (1986-1990) tetapi tidak terlaksana sehingga ke hari ini. Ia telah diluluskan sekali lagi dalam Rancangan Malaysia ke 9 dan sebuah syarikat pemaju telah dilantik untuk melaksanakan pembinaan projek tersebut.

2. Namun begitu sehingga kini projek tersebut tidak dimulakan. Memandangkan laluan ini adalah sangat penting bagi kemajuan Negeri Kelantan serta kemudahan untuk pengguna terutama sekali pada musim perayaan, Kerajaan Negeri Kelantan telah memutuskan untuk mengambil langkah untuk melaksanakan pembinaan lebuhraya ini melalui inisiatif Kerajaan Negeri.


3. Kerajaan Negeri Kelantan telah membuka tawaran bagi cadangan projek pembinaan lebuhraya Kota Bharu – Kuala Krai pada 2 Januari 2012 dan ditutup pada 9 Februari 2012. Alhamdulillah Jawatankuasa Teknikal dan Kewangan Lebuhraya ini telah menerima tawaran dan kertas cadangan dari 5 syarikat.

4. Untuk makluman, pembinaan lebuhraya sepanjang 73 km yang bertaraf R5 dengan 9 persimpangan bertingkat serta 2 buah kawasan Rehat dan Rawat (R & R) dengan tawaran kos sebanyak RM1.5- 1.8 Billion.

5. Pemilihan syarikat yang berjaya akan diputuskan oleh Majlis Mesyuarat Kerajaan Negeri Kelantan selepas Jawatankuasa Teknikal dan Kewangan menilai cadangan-cadangan tersebut dalam masa terdekat.

6. Penelitian awal terhadap cadangan-cadangan tersebut pada hari ini iaitu 11 Februari 2012 dan pada umumnya Jawatankuasa ini berkeyakinan cadangan yang dikemukakan adalah berdaya maju. Insyaallah harapan rakyat Kelantan untuk mempunyai jaringan pengangkutan yang moden dan selesa akan dapat direalisasikan dalam masa yang terdekat.

YB Dato' Hj Husam B. Musa
Pengerusi Jawatankuasa Perancangan Ekonomi, Kewangan
dan Kebajikan Negeri Kelantan




Ulasan GB



Sekalipun projek lebuhraya Kota Bharu- Kuala Krai yang diluluskan oleh kerajaan pusat di bawah Rancangan Malaysia ke-5 (1986-1990) tetapi belum dimulakan sehingga ke hari ini dan wang royaltinya dirampas dan dirompak oleh Kerajaan Pusat, namun Kelantan membuktikan, dengan bantuan Allah, ia tetap mampu membangun.

Dan apabila ia terlaksana, akan tumbanglah kerajaan pusat yang sepatutnya di bawah konsep "federalisma", menjadi tanggungjawab kerajaan pusat melaksanakan pembangunan tanpa melihat kepada parti apa yang memerintah.

Kezaliman dan kekejaman kerajaan pusat terhadap rakyat Kelantan, insyaAllah akan terbalas. Hukum kebenaran dan keadilan akan mengambil tempatnya.

Dan GB pernah mengulas di

SINI

. Petikan:


Salah satu sebab yang menyumbang kepada tumbangnya kerajaan Pusat UMNO BN nanti adalah kerana kezaliman mereka menganiaya rakyat Kelantan dengan merompak hasil royalti minyak yang menjadi hak milik rakyat Kelantan.

Di dalam keadaan apa sekalipun, kerajaan UMNO BN tidak sewajarnya menganak-tirikan kerajaan negeri yan diperintah oleh Pakatan Rakyat, di dalam konteks Kelantan, diperintah oleh PAS.

Hukum kebenaran akan mengambil tempatnya bahawa yang zalim pasti akan menerima balasannya. Allah tidak akan mengizinkan kerajaan yang zalim itu kekal lama. Bacalah Al-Quran. Di sana ada kisah-kisah pemerintahan Namrud dan Firaun yang zalim. Ada kisah Abu Lahab dan Qarun yang tamak haloba. "Baca" juga di sekeliling kita, tumbangnya Marcos di Filipina dan Thaksin di Thailand adalah kerana kezaliman dan salahguna kuasa. UMNO BN juga pasti tumbang. Itu keyakinan kita. Itu keyakinan orang beriman. Itu keyakinan pejuang kebenaran dan keadilan.

Pemerhatian GB: Dan Allah itu Maha Adil. Apabila orang yang dizalimi itu bersabar, Allah akan mengangkat darjatnya.

Dan apabila UMNO BN tumbang, anak Kelantan jugalah yang berkemungkinan bakal menjadi orang penting di dalam kerajaan baru di Putrajaya untuk membetulkan semula semua kepincangan dan kezaliman yang dilakukan oleh kerajaan UMNO BN.



Teruskan perjuangan, janji Allah pasti berlaku, kemenangan itu tetap menjadi milik orang beriman.


Ya, anak kelahiran Kelantan bersama-sama anak kelahiran Perak yang kerajaannya dirampas dan digulingkan secara tidak demokratik bakal memimpin Putrajaya satu hari nanti!