---
In love triangle, man parked BMW, fell off fourth floor
Posted: 27 May 2012 09:20 AM PDT
Saturday May 26, 2012
Med student parked BMW, jumped off building, died
Posted: 27 May 2012 09:16 AM PDT
Tembelang Terdedah: Restoran Sekinchan Ikan Bakar Di lelong.
Posted: 27 May 2012 10:14 AM PDT
Hermm.. kena lelong ye? Ini baru lagi tau. Lihat tarikh yang dicatatkan melalui notis lelongan awam di atas. 31 Mei 2012.
Maksudnya bakal di lelong bukan telah di lelong. Barang2 dalam restoran sekinchan ikan bakar ini di lelong sebab nak mendapatkan wang tunai sebanyak RM31,000.

Kenapa nak dapatkan rm31,000? Mestilah sebab nak bayar hutang. Sebab tue larh di lelong. Kalau ada duit nak bayar hutang takdelah kena lelong.

Tapi pelik juga kenapa pula Datok Jamal boleh senang hati masuk tv, berdemo kutip duit orang sana sini sehingga mencecah beberapa ribu, lepas tue siap cakap nak tawarkan hadiah kereta mewah yang berharga ratusan ribu kepada pengLIKE facebook page tetapi hutang RM31,000 tak boleh nak bayar pula? -sozcyili


Restoran Ikan bakar Sekinchan, M Avenue, Segambut
Bersih 4.0 tawar hadiah kereta Lamborghini, BMW



KUALA LUMPUR 23 Mei - Penganjur Bersih 4.0 menawarkan hadiah dua buah kereta mewah bernilai kira-kira RM2 juta melalui kempen 'Bersih 4.0 Cintakan Keamanan'.

Pengerusi Majlis Bertindak Peniaga-Peniaga Kuala Lumpur, Datuk Jamal Md. Yunus berkata, sebuah Lamborghini Gallardo dan BMW 530 bakal menjadi hadiah cabutan bertuah di laman peminat Facebook Bersih 4.0 yang akan dilancarkan tidak lama lagi.

"Kita tawarkan sebuah kereta BMW bernilai RM220,000 untuk seorang pemenang bertuah apabila laman ini mencecah 150,000 pengikut.

"Kemuncak hadiah adalah sebuah Lamborghini yang akan dicabut sebagai hadiah utama apabila pengikut mencapai sejuta orang," katanya kepada pemberita di Restoran Sekinchan di sini hari ini.

Jamal berkata, hadiah akan ditawarkan kepada pengguna Facebook yang berbelanja di mana-mana Restoran Sekinchan dengan mengemukakan bukti pembelian di laman berkenaan.

Beliau yang juga pemilik rangkaian restoran itu berkata, hadiah tersebut disediakan sebagai usaha memupuk dan mendapatkan sokongan warga Kuala Lumpur untuk menjadikan bandar raya itu bebas daripada perhimpunan haram dan rusuhan.

"Kita akan buka sebuah laman pengikut Bersih 4.0 di Facebook dan menyeru orang ramai supaya menyertai kempen 'Cintakan Keamanan' sebagai bantahan kepada Bersih yang satu lagi.

"Melalui usaha ini, kita berharap Bersih 4.0 akan menjadi penutup kepada perhimpunan Bersih yang menjadikan Kuala Lumpur huru-hara," katanya.

Sementara itu, Jamal memberitahu, pihaknya akan meneruskan perhimpunan peniaga dan penjaja di kediaman Pengerusi Bersih 3.0, Datuk S. Ambiga walaupun pihaknya tidak mendapat kebenaran daripada Datuk Bandar Kuala Lumpur, Tan Sri Ahmad Fuad Ismail.

"Pasar malam di Jalan Setiakasih 1 akan diteruskan sebagai protes terhadap pihak yang bertanggungjawab terhadap kerugian para peniaga dan penjaja pada hari perhimpunan Bersih.

"Kami golongan peniaga dan penjaja yang tidak tahu undang-undang akan berniaga walaupun petak niaga yang dicat sebelum ini sudah dipadam Dewan Bandaraya Kuala Lumpur," katanya.

Jamal turut menangkis tohmahan yang mengaitkan pihaknya sebagai alat kepada parti-parti tertentu.

"Apa yang kita lakukan bukan untuk bermusuh dengan mana-mana pihak kerana kami bebas daripada pengaruh parti politik.

"Ini adalah tindakan susulan kerana pada Bersih 1.0 ramai yang masih bersabar, Bersih 2.0 mereka mula marah dan baru-baru ini Bersih 3.0 ramai yang hilang sabar," katanya.

Jamal berkata, pasar malam yang akan diadakan pada Khamis dan Jumaat ini turut mendapat sokongan daripada 70 pertubuhan bukan kerajaan (NGO) dan persatuan penduduk. -utuseks




Ulasan GB



Maka hukum kebenaran dan keadilan pun berlakulah untuk mendedahkan apa yang benar apa yang palsu.

Ketara sangat kaki kelentong, nak tawar lamborghinilah, BMWlah dan berbagai-bagai lagi sedangkan rupa-rupanya Restoran Sekinchan sudah kena lelong.

Halo...
Tembelang sudah pecah lagi mahu temberang kah?


DUN Chempaka Kesan Pertambahan 35 Pengundi Dalam Sebuah Rumah
Posted: 27 May 2012 06:54 AM PDT
I
skandar Abdul Samad hari ini mendedahkan terdapat pertambahan pengundi meragukan di sebuah rumah di Kampung Pandan di sini serta pertambahan penduduk ketara sejak 2008.
Katanya, di tiga lorong itu bagi 10 rumah dari 2007 hingga tahun lalu mencatat pertambahan 236 orang dan ini mendatangkan keresahan kepada penduduk.
"Kalau kita lihat yang paling ketara ialah Lorong Cantik di rumah nombor lima, tahun 2007 ada lapan pengundi tetapi yang terkini sehingga 2011 ada 43 pengundi bermakna ada pertambahan 35 orang.

"Tidak mungkin dalam rumah sebegini akan bertambah begini ramai dalam masa empat tahun, begitu juga rumah-rumah lain yang dilihat bertambah hingga satu rumah ada 10 orang baru," katanya yang juga Adun Chempaka.

Iskandar berharap Suruhanjaya Pilihan Raya (SPR) menjalankan siasatan dan melakukan tindakan sewajarnya berhubung pendedahan 'pengundi hantu' ini.

Tambahnya ia tidak mungkin dilakukan individu tertentu tetapi pihak berkepentingan.

"Walaupun masa untuk menyemak dan membantah untuk suku tahun ini telah tamat tetapi demi kredibiliti SPR ia tidak sepatutnya berdiam diri," ujarnya.

Seorang penduduk, Mohd Fauzi Ariffin, 26, berkata ayahnya Ariffin Sahak, 76, tinggal bersendirian di rumahnya sejak sekian lama tetapi kini dikatakan terdapat empat penghuni baru yang tidak dikenali.

"Semakan mendapati ada empat orang menetap di rumah saya di Lorong Kemajuan 1. Memang saya tak mengenali dan tak tahu siapa mereka ini.

"Tahun 2007 hanya ayah saya seorang didaftarkan di rumah ini," katanya.

Iskandar berkata, pihaknya menerima aduan berhubung perkara itu dari penduduk tempatan dan ia adalah memeranjatkan.

Malah, siasatan mendapati DUN Chempaka mendapat pertambahan pengundi baru kira-kira 25 peratus, ini menunjukkan peningkatan seramai 8,000 pengundi dari 32 ribu kepada 40 ribu pengundi

"Hasil kajian ini adalah bukti bahawa terdapat usaha yang terancang untuk memindahkan pengundi-pengundi ke dalam kawasan DUN tertentu di Selangor.

"Mereka yang melakukan pemindahan ini mungkin berpandangan bahawa untuk menumbangkan Kerajaan Pakatan Rakyat Selangor melalui proses pilihan raya biasa kemungkinan besar tidak akan berjaya," katanya dalam sidang media di sini hari ini. -selangorku






Posted: 27 May 2012 04:03 AM PDT
Nothing is random, nor will anything ever be, whether a long string of perfectly blue days that begin and end in golden dimness, the most seemingly chaotic political acts, the rise of a great city, the crystalline structure of a gem that has never seen the light, the distributions of fortune, what time the milkman gets up, the position of the electron, or the occurrence of one astonishingly frigid winter after another.
Even electrons, supposedly the paragons of unpredictability, are tame and obsequious little creatures that rush around at the speed of light, going precisely where they are supposed to go. They make faint whistling sounds that when apprehended in varying combinations are as pleasant as the wind flying through a forest, and they do exactly as they are told. Of this, one can be certain.
And yet there is a wonderful anarchy, in that the milkman chooses when to arise, the rat picks the tunnel into which he will dive when the subway comes rushing down the track from Borough Hall, and the snowflake will fall as it will. How can this be? If nothing is random, and everything is predetermined, how can there be free will? The answer to that is simple.
Nothing is predetermined; it is determined, or was determined, or will be determined. No matter, it all happened at once, in less than an instant, and time was invented because we cannot comprehend in one glance the enormous and detailed canvas that we have been given - so we track it, in linear fashion, piece by piece. Time, however, can be easily overcome; not by chasing light, but by standing back far enough to see it all at once.
The universe is still and complete. Everything that ever was, is; everything that ever will be, is - and so on, in all possible combinations. Though in perceiving it we imagine that it is in motion, and unfinished, it is quite finished and quite astonishingly beautiful.
In the end, or rather, as things really are, any event, no matter how small, is intimately and sensibly tied to all others. All rivers run full to the sea; those who are apart are brought together; the lost ones are redeemed; the dead come back to life; the perfectly blue days that have begun and ended in golden dimness continue, immobile and accessible; and, when all is perceived in such a way as to obviate time, justice becomes apparent not as something that will be, but as something that is.
Winter's Tale
by Mark Helprin
BN above the law. Rakyat Bersih voters intimidated!
Posted: 27 May 2012 03:00 AM PDT
Following is an excerpt from "
BN concerned with voter perception over Bersih suit
" by
Shannon Teoh
:
MCA central committee member Datuk Ti Lian Ker also agreed with DAP parliamentary leader Lim Kit Siang that the move was more "reactionary" and came because "the establishment has been challenged and if no action is taken, then where is the authority?"
But he stressed that the government had little choice in the matter.
"Bersih cites a 'cause' and so it has higher moral ground. But the government has to put its foot down and say you are not above the law," the lawyer, who is also MCA Kuantan chief said.
What utter rubbish! The problem is the Umno-led BN government has not met all the demands of Bersih 2.0 and Bersih 3.0 that are simply the demands of Malaysians. Instead, it has, time and again, demonised Bersih.
What is this talk cock when Najib, shortly after becoming the first Umno-appointed PM, declared that the "the era of government knows best is over"?

Truly, "the era of government knows best is over" is only when BN is sent to oblivion by the people come GE13.
[PANAS] Haire Libas Pengkritiknya, Saya Tak Jahil Sangat Nak Anggap PAS Itu Agama
Posted: 27 May 2012 05:45 AM PDT
B
eberapa hari yang alu blog ini ada menyiarkan mengenai tulisan seorang artis bernama Haire Othman yang membidas kenyataan Datuk Seri Mustapa Mohamed yang menganggap tindakan segelintir bekas pegawai kerajaan dan selebriti menyertai Pas konon untuk berdakwah, sebenarnya hanya untuk berpolitik.
Haire di dalam facebooknya menempelak Tok Pa dengan menyatakan jika artis berkempen atau menyertai UMNO tidak pula dijadikan isu dan menanya mengapa para artis tidak boleh berbeza pendapat dengan pihak kerajaan serta mesti ikut mereka seperti lembu.
Tindakan Haire itu walau bagaimanapun tidak disenangi oleh golongan pencacai UMNO yang bernama "Adi Isa" yang menulis seperti berikut:


Artis itu sangka PAS itu agama seperti kepercayaan ahliahli PAS, rupanya politik


Namun tulisan Adi Isa berkenaan dilibas segera oleh Haire Othman dengan menyatakan beliau tidaklah jahil sangat untuk menganggap PAS itu agama, tetapi beliau menyatakan dengan tegas bahawa sekurang-kurangnya beliau tahu membezakan yang mana lebih memeperjuangkan hukum agama Islam.

Adi Isa akhirnya terkedu dengan libasan artis berkenaan, disangkanya Haire sejahil dan sejahat dirinya untuk memburukkan PAS dengan menganggap PAS itu agama, masuk PAS masuk syurga.

Seperti yang GB katakan sebelum ini bahawa banyak pihak melihat kenyataan Tok Pa berkenaan menyerlahkan keadaan UMNO kini sedang tertekan dengan sikap beberapa orang bekas pegawai kerajaan dan artis/selebriti yang telah mengambil keputusan untuk menyertai PAS.

Dan Haire merupakan salah seorang artis yang tidak mahu diperlembukan UMNO! Semoga Allah beri kekuatan dan kecekalan kepada artis ini...


Laporan sebelum ini
klik untuk baca
Haramjadah Untuk Najib? Tanpa Kami, K'jaan Tak Munkin Berusaha Memajukan Nasib Rakyat
Posted: 27 May 2012 02:04 AM PDT
P
akai baju PR ambil cek
CHENOR - "Terima kasih atas pemberian durian runtuh ini tetapi
kerajaan seharusnya berterima kasih juga kepada pembangkang kerana tanpa kami, kerajaan tidak mungkin berusaha memajukan nasib rakyat
."
Gambar:
Peneroka tegar pembangkang ini bersembang dengan Ismail (kiri) ketika hadir menerima durian runtuh dengan memakai baju mempunyai logo PR pada majlis itu.
Demikian kata seorang peneroka Felda Kampung Awah yang hadir menerima durian runtuh dengan memakai baju korporat putih mempunyai logo PKR, DAP dan Pas pada satu majlis, di sini.

Walaupun bersikap prejudis terhadap kepimpinan Perdana Menteri, Datuk Seri Najib Razak, peneroka berusia 50-an itu tidak sama sekali menyangkal bahawa Najib adalah seorang pemimpin yang prihatin dengan nasib rakyat memandangkan semua ahli keluarga menerima pembahagian durian runtuh itu.

Katanya, Perdana Menteri sendiri memberitahu bahawa durian runtuh itu adalah hak peneroka maka setiap peneroka perlu menerimanya.



"Saya mengambil durian runtuh ini tetapi tidak bermakna saya menyokong kerajaan. Saya tidak sekali–kali akan menukar parti pilihan (Pakatan Rakyat) memandangkan apa yang diperjuangkan pembangkang adalah sesuatu yang benar dan adil.



"Pemberian durian runtuh Felda ini saya anggap rezeki yang tidak boleh ditolak," katanya ketika ditemui menerima cek durian runtuh fasa pertama bagi ketua keluarga bernilai RM5,000 bersama 466 peneroka lain dari Felda Kampung Awah dan Sungai Nerek, di sini.

Majlis disempurnakan Exco Pertanian, Industri Asas Tani dan Hal Ehwal Felda Pahang, Datuk Tan Mohd Aminuddin Ishak dan Ahli Parlimen Maran, Datuk Ismail Abdul Muttalib. -SH
DAP: Jamal stands to rake in about 40 mil
Posted: 26 May 2012 11:41 PM PDT
The offer of two luxury cars in a lucky draw is nothing but a self-serving stunt by an anti-Bersih group's leader who stands to rake in almost RM40 million from the plan, an Opposition leader said today.
DAP's Segambut MP Lim Lip Eng said: "If this guy really pulls off this stunt, then he is the only person making millions from Bersih. The Inland Revenue Board should investigate if Jamal Md Yunus from the Kuala Lumpur Petty Traders Action Committee is evading taxes. "The Bersih 2.0 steering committee is facing a civil suit from the government. Those who took part in the rally are facing criminal charges and and many others, including journalists, were brutalised during the rally and this guy is trying to make a fortune out of their misery."
Earlier this week, Jamal's group started a "Bersih 4.0 Peace-lovers" Facebook page to garner public support for their cause against Bersih. Jamal announced that visitors would get a chance to win a 2005 BMW 530 model worth RM225,000 and a 2009 Lamborghini Gallardo worth RM1.2 million. Visitors to the group's Facebook page must click on the 'Like' icon, spend at least RM50 at one of 18 Sekinchan Ikan Bakar restaurants, and provide the receipt to qualify for the lucky draw. Jamal, who owns the restaurant franchise and a luxury car dealership, said the draw for the BMW will start when 150,000 people have liked the page. When the count reaches one million, a second lucky draw would be held for the grand prize of the Lamborghini Gallardo.
Generating income for his business
DAP Taman Segambut secretary Yew Jia Haur, who was present at the press conference, whipped out his calculator and showed the numbers involved in Jamal's plan. "Let's suppose that the 150,000 visitors spent RM50 at his restaurants to qualify for the draw, it works up to RM7.5 million (RM50x150,000). "If you minus RM220,000 (for the cost of the BMW) and assuming the operational amounts to RM2.25 million, you will arrive at a figure of RM5,030,000. That's the gross profit from the BMW," said Yew. If and when the Facebook page reaches 1 million hits, Yew said the gross profit would be RM33.8 million. "Same thing for the Lamborghini. RM50x1,000,000 comes to RM50 million. Minus the cost of the RM1.2 million car and an estimated RM15 million in operational costs, you get RM33.8 million," said Yew. "Jamal is a smart entrepreneur and is making use of Bersih and his 'NGO' to generate sales for his own restaurant. What if it doesn't reach the 150k 'likes' and he revokes the draw? Or manipulates it? We would not know," he added.
On Thursday Jamal's group had planned to set up stalls outside Bersih chairperson S Ambiga's home in Bukit Damansara, in an apparent protest against Bersih for losses suffered as a result of the rally on April 28. However, only 60 of their members turned up, along with another group of 50 youths from the Gerakan Belia Gagasan 1Malaysia and about 50 motorcyclists. They aborted the plan to set up stalls after City Hall had sternly told them that it would be illegal. They also cancelled the plan to set up stalls on Friday and Jamal had said the group planned to hold a mammoth assembly at the Bukit Jalil National Stadium on June 23.
Related news: Trader profiting from 'Bersih 4.0'?
Mixed reaction to Lamborghini offer in anti-Bersih campaign
http://thestar.com.my/news/story.asp?file=/2012/5/27/nation/11368942&sec=nation
Military Myanmar Government had virtually reached the arrogant level of telling its people to eat cake if there isn't any bread to consume
Posted: 26 May 2012 09:41 PM PDT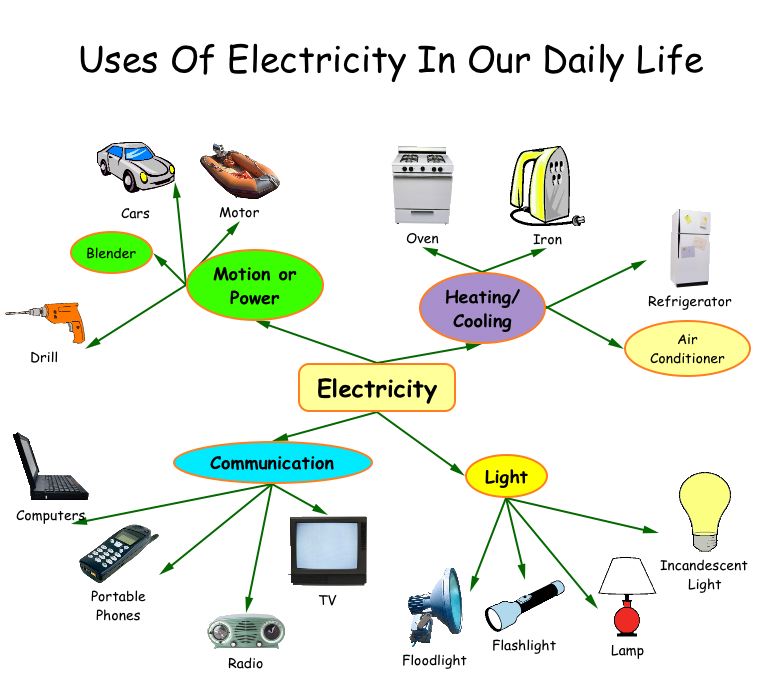 Quasi Military Myanmar Government had virtually reached the arrogant level of telling its people to eat cake if there isn't any bread to consume.
"Let them eat cake" is the traditional translation to English of the French phrase "Qu'ils mangent de la brioche", supposedly spoken by Queen Marie Antoinette, upon learning that the peasants had no bread. Since brioche was enriched with butter and eggs, as opposed to ordinary bread, the quote supposedly would reflect the princess's obliviousness to the condition of the people. (Wiki)
Myanmar President Advisor U Ko Ko Hlaing failed to notice the various uses of electricity and wrongly thought that the use of electricity is for light only and advised the people to conserve the electricity and switch off the lights and use candles.
He had even stupidly thanked the Nargis storm which killed few hundred thousand people for felling most of the trees in Yangon and cleared his view to see the Shwedagon Pagoda from his house veranda.
And he had ill advised the Nargis storm survivors to eat frogs and fish instead of wishing to eat the donated biscuits and chocolates from the west. At that time there were hundreds of decomposed death bodies were still floating in the streams, rivers and ponds.
He forgot the various uses of electricity in domestic and Industry: Fans, refrigerators, air-conditioning, ironing, heat, stoves, cooking, boiling, rice-cookers, TV, Video, recharging of batteries, Computers, Internet, fax machines, printers, lifts, escalators, washing machines, cordless-phones and numerous health and industrial uses for energy etc.
He failed to understand that ELECTRICITY is the life-line of the Foreign and domestic Investors. No electricity, no industry, no development no FDI.
In Chinese culture, there is (attributed to Emperor Hui of Jin by the book Zizhi Tongjian) a similar story that involves rice and meat, instead of bread and cake: "an ancient Chinese emperor who, being told that his subjects didn't have enough rice to eat, replied, 'Why don't they eat meat?'".(Wikipedia)
Last 25 yrs ago, Former Agricultural Minister of Malaysia Tan Sri Sanusi Junid told the Malaysian to eat more chicken and reduce eating rice because rice was an imported item and chicken was bred locally. But his short-sightedness was exposed when the price increasing of the imported chicken feeds led to increased prices of chicken.
Related articles
Posted: 26 May 2012 08:36 PM PDT
My younger boy and I have had lots of fun solving puzzles and riddles at the following site.
Please CLICK HERE to take THE IDIOT TEST!!
Do leave a comment to share your experience.
Have fun!!
Take care and enjoy this beautiful Sunday!!
[VIDEO & GAMBAR] Kemalangan Drag Race, 2 Cedera Parah Di Himpunan Belia- updated
Posted: 26 May 2012 11:34 PM PDT
S
atu tragedi berlaku di Himpunan Sejuta Belia sekitar jam 12.30-2.00 pagi tadi iaitu di dalam acara Drag Racing anjuran Kementerian Belia dan Sukan di Putrajaya, malam tadi.
Penganjur rasmi perlumbaan drag race telah mengeluarkan kenyataan bahawa tiada kematian tetapi 2 orang penonton cedera parah dan yang selebihnya cedera ringan.
Penonton yang cedera parah dilanggar kereta Mitsubishi Lancer Turbo yang terbabas& dan gagal dikawal.

Sementara itu pemandu kereta berkenaan telah lari dan belum dapat dikesan.

Dilaporkan juga acara untuk motorsikal yang dijadualkan berlansung hari ini dibatalkan ekoran tragedi tersebut.

Himpunan Jutaan Belia yang dianjurkan di Putrajaya yang dikatakan mempunyai 500 aktiviti yang disediakan membabitkan 38 segmen dengan 1,000 persembahan selama lima hari sambutan yang berakhir hari ini.

Dengan menyindir aktiviti Perhimpunan BERSIH, Najib ketika berucap merasmikan himpunan berkenaan berkata, negara ini tidak boleh bergantung harap masa depannya kepada belia yang 'demo crazy' (gila berdemonstrasi).

Sekarang Najib perlu jawab apa yang berlaku? Sekarang hukum kebenaran membuktikan siapa yang sebenarnya "crazy" sehingga secara terang dan nyata, berlaku kemalangan yang menyebabkan kecederaan parah?


Laporan sebelum ini
klik untuk baca
Through the Hindraf looking glass by Commander (Rtd) S THAYAPARAN, formerly of the Royal Malaysian Navy
Posted: 26 May 2012 07:56 PM PDT
They want villains to hate and heroes to cheer - and they don't want explanations that do not give them that. - Thomas Sowell (Dismantling America)
COMMENT
Some people, Indians mostly, ask me, why I bother writing about Hindraf? I realise this question points more to a particular class mindset and political alliance allegiance rather than to any genuine interest on the part of the persons asking the question. Hindraf's latest strategic move to
field candidates
in Pakatan Rakyat-controlled areas has resulted in the usual flame war between Hindraf and Pakatan proxies with accusations of racism and mandore-ism as a convenient stand in for any rational discussion and of course that P Uthayakumar has been bought over by Umno. I'll leave the rumour-mongering to the experts.
I make it a point to touch base with my favourite status quo agitators via the Human Rights Party (HRP) website, and I suggest that anyone interested in learning more about the entity that supposedly speaks for 'working class' Indians and the issues they face should make it a point to look up this site to discover for themselves how Hindraf and the HRP (at this point in time the two are interchangeable) view the Malaysian political and social landscapes. There, I'm known as a "classical pseudo [multiracial] Indian" - I assume the writer meant "classic" - "who will never be chief of Navy but calls Hindraf racist".
The fact that I never once called Hindraf racist, in fact I defended Hindraf against such allegations in every one of my comment pieces, escaped the writer of the piece but seeing as how the writer chose only to publish a snippet of my comment piece and a paltry one
Malaysiakini
comment against the piece, is just further evidence of how Hindraf intentionally builds rhetorical straw men in lieu of any rational discussion. Many Pakatan supporters are aghast that Uthayakumar and Hindraf are choosing to exercise their democratic right by fielding candidates in the upcoming general election or rather are aghast that Hindraf is fielding candidates against Pakatan, which just goes to show you that for some Pakatan supporters democracy is a one-way street, that street being the way to Putrajaya and the banishment of Umno.
Meanwhile, because of their lack of traction with Umno, Hindraf for whatever reason is hoping that Pakatan-controlled areas would be more amenable to their particular brand of politics.
This of course is amusing because they have labelled Pakatan just as racist and vile as Umno-BN but yet believe they stand a better chance of gaining some support from whatever racial mix residing in those areas. And by advocating that Indians abstain from voting ("it's an option") even if they (Hindraf) lose, either Umno (with a proven record of systemic discrimination) or Pakatan (which according to Hindraf is no better) would win. So what exactly is the game plan here?

A throwback to old racial formula

However what is missing from the polemics from both sides is the acknowledgement of the differing political ideologies underpinning this political and racial feud. I would argue that Hindraf is a throwback to the old racial formula that BN continues to perpetuate. Although Hindraf/HRP and its adherents claim to speak for all Malaysians, a cursory glance at their propaganda organs or representatives tells another story.

And the story focuses on the disenfranchisement of the Indian community mixed up with constant polemical references to the "bi-racial (1Malaysia) Malay and Chinese", "others" who perpetuate the systemic discrimination that Indians face in Malaysia. Those of us who are critical of the movement are labelled as "mandores" or "elites" (if Indians) who did nothing for the community since independence or thereabouts, or just plain racists, for non-Indians.

This kind of slagging off is common whenever any critical discussion of Hindraf occurs. The comments section in Malaysiakini is filled with this kind of nonsense with the term "hero" used to describe those that Hindraf supporters have decided "did nothing" for the Indian community when an examination of a post-colonial, Indian community reveals a complex narrative poisoned with systemic discrimination but also a period of vibrant growth sustained mainly by the efforts of the community itself.

These racial taunts or an appeal to emotions coupled with Hindraf's own 'demands' for the Indian community and the response they hope to get (this last bit is the important part of the equation), is a fairly common strain of minority groupthink found across the world. Thomas Sowell* gives a conservative perspective of the American experience in 'Black Rednecks and White Liberals', the passage which I reproduce here:

"The general orientation of white liberals has been one of 'What can we do for them?' What blacks can do for themselves has not only been of lesser interest, much of what blacks have in fact already done for themselves has been overshadowed by liberal attempts to get them special dispensations - whether affirmative action, reparations for slavery, or other race-based benefits - even when the net effect of these has been much less than the effects of blacks' own self-advancement."

And let's not forget that Hindraf claims to represent 'working class' Indians, which is not as convenient as it first seems. If the Malay demographic is changing because of external influences, I assure you the same is happening to the Indian/Hindu demographic. So while Hindraf's agenda may not be racist but rather a restatement of a political ideology (which failed us mainly because of the corruption of Umno and its partners) we as a nation subscribed to pre-Pakatan, this does not mean that the movement itself is free from racist members. You want to see the worse of Malaysians, just read the flame wars concerning Hindraf.

So while I dismiss Hindraf's claims of a class-based approach to the 'Indian issue' as disingenuous since nothing in their rhetoric or deeds backs up this claim, I don't think anyone should dismiss their race-based approach as racist simply because the general orientation of oppositional politics has shifted from that of a race-based approach to a supposed class-based ethos.

So how does Pakatan deal with Hindraf?

Hindraf is getting nowhere with BN. The possible consequences of blackmailing Pakatan could be either Hindraf does manage to get representation in Parliament or deny Pakatan that chance, thereby proving their political worth to BN. If the outcome is the former, how does Hindraf intend to work with political parties which it has labelled as racists? Depending on the outcome of the elections, in the wet dreams of Hindraf supporters, they believe Hindraf in Parliament could be kingmakers, but the reality is they would probably end up as whipping boys.

The question is, if Hindraf manages to do for the Indian community (and their best bet for the time being is the federal reach of Umno) what MIC (and according to Hindraf, everyone else) has failed to do, what then are the ramifications to the so-called multiracial platform that Pakatan supporters subscribe to? Understand now, that Hindraf is speaking the same race-based language as Umno. When Uthayakumar laments the fact that Pakatan won't give them the seats they need even though it is less then MIC, it demonstrates that for some, certainly for Hindraf, Pakatan is merely a stand-in for BN. In other words for some, Pakatan speaks the same language as BN but merely uses a different dialect.

And because the DAP has done such a sterling job presenting itself as a multiracial party, you still have large swathes of the non-Chinese voting population sceptical of the inclusiveness of the DAP. Make no mistake, I think Pakatan and its partners have been doing the best job that they can by pushing their class-based agenda but at the end of the day all that effort has been hampered by the malfeasances of the federal government and their own internal bickering. And the lure of a race-based solutions to problems is hypnotic. It makes everything easier when you can come up with formulas that appeases various communities but would seem arbitrary in any other context.

And for years this worked for us. For years we got the government we deserved embroiled in our own petty communal concerns and by the time we realised we deserved something better, we were too deep in the rabbit hole of our own racial preoccupations. So how does Pakatan deal with Hindraf? The glib answer would be, hope they aren't as influential as they seem to think they are amongst the voting Indian population.
It's difficult to claim the moral high ground when the reality is that nearly every issue be it education, the economy or culture is still viewed through a racial/religious lens but neatly camouflaged in the 'new' multicultural/racial spin of Pakatan.
The only way to render any type of race-based philosophy obsolete is to ensure that the class-based approach is not only done but seen to be done and so far either because of lack of political will or being sidetracked by the machinations of Umno or both, Pakatan has a lot more to do in fulfilling this expectation.
*Anyone familiar with the works of Sowell would be having a good chuckle seeing as how I'm quoting him in a piece sympathetic to class-based solutions to problems.
Malaysiakini
"Haramjadah" Menimpa Najib & UMNO Lagi, Dikencingkan Di Himpunan Jutaan Belia
Posted: 26 May 2012 08:57 PM PDT
C
ukup memalukan. Dengan aksi ghairah dan tidak senonoh inilah ditemui di dalam satu acara di Himpunan Jutaan Belia yang berlansung di Putrajaya semalam.
Mana Menteri Agama, mana Majlis Fatwa Kebangsaan, mana mufti, mana ulamak UMNO yang sebelum ini ghairah menghukum Perhimpunan BERSIH tetapi membisu terhadap gejala "wasatiyyah terlampau" seperti pertunjukan di sebelah ini?
Aneh, BERNAMA dan media massa arus perdana enggan untuk menyiarkan tentang bilangan yang hadir di himpunan yang dinamakan "jutaan" itu.

Menurut maklumat yang GB terima, himpunan yang digembar-gemburkan "jutaan" itu hanya di hadiri oleh tidak lebih 5,000 orang, itupun sekadar untuk menyertai acara-acara yang diaturkan oleh kementerian, tetapi tanpa rasa malu mereka mendakwa itu diantara 10 karnival terbesar di dunia kerana ada khemah untuk ekspo dan pameran sepanjang enam kilometer di Persiaran Perdana.

Sekadar ini sahaja "santapan" foto yang ada dari pelbagai media di hari jutaan belia:




Benar-benar menghabiskan wang rakyat terhadap penganjuran Hari Jutaan Belia ini dengan bilangan anggota penganjurnya termasuk 500 artis melebihi angka daripada peserta belia yang datang.

Dan berita baru masuk: ada tragedi berdarah berlaku di dalam satu acara Drag Race Himpunan Belia. Laporan selepas ini.


Posted: 26 May 2012 03:30 PM PDT
These are weird puzzles that you'll probably just start laughing after you read them anyway. After that you can rack your brain to figure out how they work out the way they do!
Three guys go for dinner, each buys a $10 steak. At the end of the meal, they collect $30 between the three of them to cover the cost of the meals and gives it to the waitress. She goes back to the cash register, where the overlooking manager says "Those dinners are discounted, you need to give them $5 back." So the waitress gets the five dollars, and returns to the table. Not knowing how to split $5 between the three of them, she gives 1 dollar to each of the three patrons, and kept two for herself.
Now if you do the math, together they paid $30, got $3 back meaning they only paid $27. The waitress kept $2. This totals $29.
Where did the last dollar go?
So you want a day off. Let's take a look at what you are asking for. There are 365 days per year available for work. There are 52 weeks per year in which you already have 2 days off per week, leaving 261 days available for work. Since you spend 16 hours each day away from work, you have used up 170 days, leaving only 91 days available. You spend 30 minutes each day on coffee break which counts for 23 days each year, leaving only 68 days available.
With a 1 hour lunch each day, you used up another 46 days, leaving only 22 days available for work. You normally spend 2 days per year on sick leave. This leaves you only 20 days per year available for work. We are off 5 holidays per year, so your available working time is down to 15 days. We generously give 14 days vacation per year which leaves only 1 day available for work and I'll be damned if you are going to take that day off!
Depending on how you ask the questions, you can force the answer you seek! Remember 43% of polls are wrong, the other 78% are made up!
Don't jump to the answer, just scroll down.
Take this test mentally, don't write down your answers, and don't shout them out.
1. Pick a number from 2 to 9. It can be 2 or it can be 9, or any number in between.
2. Take that number that you've chosen, and multiply it by 9.
3. That should give you a two digit number. Take those two digits and add them together.
4. Take the resulting number and subtract 5 from it.
5. Take that number and correspond it to the alphabet, numbering the letters. A =1, B=2, C=3, and so on...
6. Take your letter, and think of a country that begins with that letter.
7. Take the last letter in the name of that country, and think of an animal.
8. Now, take the last letter in the name of that animal, and think of a color.
Remember: there are no orange kangaroos in Denmark. :-)
-Author Unknown-
Have a nice day!