---
Posted: 13 Sep 2012 11:09 AM PDT
At the Israel-Palestine demarcation line, Israeli soldiers will shoot any of its low-ranking soldier (not to kill him) and then pay for his medical expenditure, special allowance and treatment. When fully recovered, he will be promoted to a mid-senior position.
They usually do it on purpose and for one good reason - an excuse to blame the injury on the Palestinians, thus granting them permission to launch a large scale counter-attack on its neighbor. Such attacks normally will claim many Palestinian lives.
In Iraq and Afghanistan, the US soldiers had done better. They killed any of their 'lousy' marine to gain the passport to kill scores of civilian.
In Rim, Melaka on September 8, Anwar Ibrahim's PKR bus was attacked and splashed with red paint, its windscreen cracked.
The local folks said they didnt even know who did it, let alone identifying the cars and other vehicles used by the 'attackers'. Some told me, the cars didn't bear Melaka registration number but carries the initial 'W' and 'B' - Wilayah Persekutuan Kuala Lumpur and Selangor respectively.
"They are not locals, they are outsiders. We know almost each and every people here. Rim is not a big place," they said.
So, could similar tactic used by Israel and US been applied here? That those who 'sabotaged' the bus were together with Anwar's convoy. They traveled in cars and motorbikes, ahead or behind the bus. On approaching Rim, they followed the script already prepared before departure.
The agenda was to find a good reason to blame it on the local folks and the ruling government. Its all about politics, dirty politics.
It could incite peoples' hatred towards the government, towards Barisan Nasional. They will accuse BN of engaging gangsters and thugs to disrupt Anwar's road tour in the state and other places. It works, sometimes.
We are not sure but there is such a possibility...
Pramugari Mesir Mulai Berjilbab
Posted: 13 Sep 2012 10:34 AM PDT
P
ertemuan antara wakil dari pihak pramugari-pramugara dengan Menteri Pengangkutan Samir Imbabi pada hari Ahad mengasilkan keputusan bolehnya mengenakan jilbab bagi para pramugari ketika mereka bertugas, demikian disiarkan Bawwabah Al Ahram (9/9/2012).
Selain membincangkan mengenai sahnya memakai tudung, pertemuan itu juga membincangkan masalah-masalah teknikal berkenaan pengambilan pramugari serta badan yang menaunginya.

Wakil dari para pramugari-pramugara juga mengumumkan bahawa tuntutan mereka disampaikan dalam rangka menjaga kemaslahatan syarikat penerbangan Mesir.



Posted: 13 Sep 2012 08:30 AM PDT
Specially for all dog lovers...
Dear God ... Why do humans smell the flowers, but seldom, if ever, smell one another? Where are their priorities?
Dear God ... When we get to Heaven, can we sit on your couch? Or is it the same old story?
Dear God ... Excuse me, but why are there cars named after the jaguar, the cougar, the mustang, the colt, the stingray;the rabbit, but not one named for a dog? How often do you see a cougar riding around? We dogs love a nice ride! Would it be so hard to rename the Chrysler Eagle the Chrysler Beagle?
Dear God ... If a dog barks his head off in the forest, & no human hears him, is he still a bad dog?
Dear God ... If we come back as humans, is that good or bad?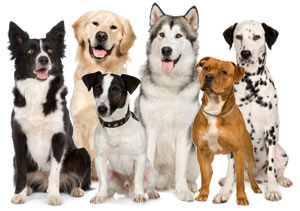 Dear God ... More meatballs and less spaghetti, please?
Dear God ... When we get to the Pearly Gates, do we have to shake hands to get in?
Dear God ... Are there dogs on other planets or are we alone? I have been howling at the moon and the stars for a long time, but all I ever hear back is the schnauzer across the street!
Dear God ... Are there mailmen in Heaven? If there are, will I have to apologize?
Dear God ... We dogs can understand human verbal instructions, hand signals, whistles, horns, clickers, beepers, scent ID's, electromagnetic energy fields and  Frisbee flight paths. What do humans understand?
-Author Unknown-
Attack on US ambassador planned for 9/11
Posted: 13 Sep 2012 06:22 AM PDT
TRIPOLI, Libya — US officials are increasingly suspicious that the murder Tuesday of the US ambassador to Libya Chris Stevens and three other American officials was not the result of a protest against an anti-Islam film, but instead was a coordinated terror strike timed for the 11th anniversary of the Sept. 11 attacks. 
A senior administration official told Fox News they are exhaustively investigating every angle of the attack in Benghazi, and an earlier assault on the US Embassy in Cairo, Egypt, but there are early signs the Benghazi assault may have been planned. The official cautioned, though, that the administration has not jumped to any conclusions about what happened, saying it would be "premature" to do so.
Libyan civilians help an unconscious Chris Stevens, at the US consulate compound in Benghazi . Stevens and three of his colleagues were killed in an attack on the US consulate.
But current and former US lawmakers, and others, claimed Wednesday that the attack looked like a coordinated strike. "Absolutely, I have no doubt about it. It was a coordinated, military-style, commando-type raid," House Intelligence Committee Chairman Mike Rogers told Fox News. Based on his own briefings, Rogers said "military movements" were involved. "This was a well- planned, well-targeted event. No doubt about it," Rogers said. Earlier reports said the Americans were killed when a mob of protesters and gunmen overwhelmed the US Consulate in Benghazi, setting fire to it in outrage over a film that ridicules Islam's Prophet Muhammad.
ROMNEY CRITICIZES OBAMA IN WAKE OF EMBASSY ATTACKS
VIDEO: OBAMA SAYS US CONDEMNS OUTRGEOUS ATTACKS
Libya's new president apologized Wednesday for the attack, which underlined the lawlessness plaguing a region trying to recover from months of upheaval. Stevens, 52, died as he and a group of embassy employees went to the consulate to try to evacuate staff as a crowd of hundreds attacked the consulate Tuesday evening, many of them firing machine-guns and rocket-propelled grenades. By the end of the assault, much of the building was burned out and trashed. Stevens was the first US ambassador to be killed in the line of duty since 1979.
A Libyan doctor who treated Stevens said he died of severe asphyxiation, apparently from smoke. In a sign of the chaos of during the attack, Stevens was brought alone by Libyans to the Benghazi Medical Center with no other Americans, and no one at the facility knew who he was, the doctor, Ziad Abu Zeid, told The Associated Press.
Barbarism is alive and well in Arab North Africa.
Posted: 13 Sep 2012 05:15 AM PDT
B

ehold the harvest of the Arab Spring: attacks — contemporaneous if not coordinated — on the U.S. embassy in Cairo, Egypt, and the consulate in Benghazi, Libya, on the anniversary of September 11. In the former, the American colors were hoisted down, desecrated, and burned, and the black flag of Islamism raised in their place. In the latter, the American ambassador, Christopher Stevens, and three members of his staff were murdered in a rocket attack as they attempted to evacuate the facility. Whether both acts of terrorism were committed in protest of a low-budget American film allegedly insulting to the Prophet Mohammed or, as reports now suggest, the Libyan attack was a planned response to the killing of al-Qaeda's No. 2 in Yemen, the portent is equally disturbing.
The sacrosanctity of diplomats and their missions is among the oldest and most basic axioms of intercourse between civilized nations, and the fact that neither the Egyptian nor the Libyan government acted to prevent these assaults suggests that barbarism is alive and well in Arab North Africa. Egypt's failure is especially conspicuous, because that country actually has a functioning government and military. Nearly as disturbing was the response, both preemptive and cowardly, of the U.S. mission in Cairo, which went out of its way to condemn not its besiegers, but private citizens of the West who may or may not have "hurt the religious feelings" of riotous Muslims.
Americans are murdered by Islamists, and sovereign American soil is violated, on the anniversary of September 11, and the first word from the administration to reach the world is an apology. So naturally, the mainstream media are focusing on what they in their considered wisdom have determined is Mitt Romney's crass and ill-timed response to the crisis, even as the Obama campaign found itself in a foot race with the Obama administration to see whether the former could condemn Romney before the latter condemned the terrorists.
But Romney was right to call the Cairo embassy's obsequiousness "disgraceful," which is why the White House eventually followed Romney's lead in disavowing it. Romney was also right to defend his statement against charges that he had "jumped the gun," saying it is "never too early . . . to condemn attacks on Americans and to defend our values." Although the press acted as if Romney's performance at the press conference was laughably unpresidential, what he said was appropriate and true: "It breaks the hearts of all of us who think of these people who have served during their lives for the cause of freedom and justice and honor," and "the attacks in Libya and Egypt underscore that the world remains a dangerous place, and that American leadership is still sorely needed."
Above the political fray and campaign hay, there is also the question of what to do next. There are reports that elite Marine counterterrorism units are even now en route to Libya, and we understand that the president has ordered increased security at U.S. diplomatic facilities. These are both to the good, and we should not be hamstrung by diplomatic niceties or, indeed, by these governments' demonstrably weak sovereignties in bringing the terrorists to justice. But the question remains why Stevens and embassy staff were not effectively protected in the first place, on either side of the embassy walls.
If President Obama is to meet with the Egyptian leader, Mohamed Morsi, the embassy breach should be the first item on the agenda. If we are to follow through on the provision of aid to Egypt, for instance, the money should change hands only after guarantees are made and concrete steps are taken to protect our missions. Notably, while the Libyan government has already formally apologized for the outrages on its soil, the Egyptian government has not. Its prime minister, Hisham Kandil, merely called the breach "regrettable" — immediately before calling on the United States to "criminalize acts that stir strife on the basis of race, color, or religion."
That is, Egypt's new government wants the United States to repeal the First Amendment. But when it comes to Islamists who seize American soil or kill American citizens, we prefer solutions rooted in the amendment just after it. Editors in The National Review
Mangsa ISA Didera Mental & Seksual, Sebiji Burger Diumpan Untuk Tutup Mulut
Posted: 13 Sep 2012 07:51 AM PDT
D
ipukul dan didera secara mental termasuk penderaan seksual setiap hari secara berterusan selama 60 hari antara kaedah yang menyebabkan tahanan Akta Keselamatan Dalam Negeri (ISA) akhirnya terpaksa mengaku bersalah.
Antara tahanan yang menjadi mangsa seksaan dan ugutan pegawai kem tahanan di Kem Tahanan ISA di Kamunting, Perak itu termasuklah golongan ulama, hafiz dan guru-guru Al-Quran.
Tahanan juga diugut agar tidak mendedahkan situasi sebenar dalam tahanan kepada pegawai Suruhanjaya Hak Asasi Manusia (Suhakam) apabila suruhanjaya itu mengadakan lawatan.

"Bila Suhakam nak datang mereka belikan burger McD untuk tahanan, selepas itu Suhakam duduk di depan tahanan, di belakang polis bersedia untuk tengok siapa yang berani nak jadi 'whistle blower'.

"Aku dah belikan kau burger ni.. Aku dah seksa kau, kemudian aku pujuk kau belikan burger jadi aku harap kau dapat cakap benda baik tentang kami.

"Apa, mereka ingat kami ni apa, boleh dibeli dengan sebiji burger?


Demikian beritahu bekas tahanan ISA, Mohamad Fadzullah Abd Razak (gambar) dalam satu sidang media yang diadakan oleh Gerakan Mansuh ISA yang diadakan di Kuala Lumpur-Selangor Chinese Assembly Hall, Kuala Lumpur hari ini.

Menurut Fadzullah, kejadian yang berlaku dalam kem tahanan menyebabkan beliau dan tahanan lain terkejut kerana tidak menyangka kejadian seksaan yang zalim seumpama ini wujud di Malaysia.

Fadzullah ditahan di bawah ISA apabila dikaitkan dengan aktiviti Jemaah Islamiah(JI) pada Jun 2010 dan dibebaskan kira-kira dua hari sebelum hari raya puasa baru-baru ini.

Fadzullah juga memberitahu seksaan yang dikenakan kepada tahanan sehingga menyebabkan ada tahanan cuba membunuh diri dengan mengikat leher dengan tuala akibat tidak dapat menanggung tekanan yang dihadapi.

Sementara itu, menurut peguam dari Lawyers for Liberty, Farida Mohammad, dalam lawatan ke Kem Tahanan Kamunting semalam, beliau dimaklumkan bahawa seorang tahanan ISA yang berusia dan mengidap penyakit batu karang, Razali Kassan mendakwa dipukul oleh seorang pegawai kem tahanan bernama Marzuki.

"Setelah beliau dimasukkan ke hospital, pegawai yang bernama Marzuki itu meminta maaf dan berjanji membantu beliau supaya dibebaskan lebih awal," kata Farida.


National Geographic Apocalypse The Rise of Hitler 1 of 2 Becoming Hitler
Posted: 13 Sep 2012 05:00 AM PDT
Infamous for his crimes against humanity, Hitler's rise to power was unexpected and devastating. But how could a political party so intolerant gain so much power under one man? Using historical newly colourised and impactful footage, Apocalypse: The Rise of Hitler is a two-part documentary which takes a remarkable look into the Nazis' ascent, exploring Hitler's path from mediocre student and failed artist to totalitarian dictator. 
 Documentary charting the dictator's rise to power, from his beginnings as a struggling artist in Vienna to his eventual demise in Berlin. The first episode focuses on Hitler's formative years and how, when he returned home from the First World War, his nationalistic diatribes were largely ignored by the public, until the 1929 economic crisis put him and his ideas in the spotlight.
Storming Embassies, Killing Ambassadors, and 'Smart' Diplomacy
Posted: 13 Sep 2012 04:40 AM PDT
The attacks on the U.S. embassy yesterday in Cairo and the storming of the American consulate in Libya, where the U.S. ambassador was murdered along with three staff members — and the initial official American reaction to the mayhem — are all reprehensible, each in their own way. Let us sort out this terrible chain of events.
Timing: The assaults came exactly on the eleventh anniversary of bin Laden's and al-Qaeda's attack on America. If there was any doubt about the intent of the timing, the appearance of black al-Qaedist flags among the mobs removed it. The chanting of Osama bin Laden's name made it doubly clear who were the heroes of the Egyptian mob. Why should we be surprised by the lackluster response of the Egyptian and Libyan "authorities" to protect diplomatic sanctuaries, given the nature of the "governments" in both countries? One of the Egyptian demonstration's organizers was Mohamed al-Zawahiri, the brother of the top deputy to Osama bin Laden, and a planner of the 9/11 attacks, which were led by Mohamed Atta, an Egyptian citizen. In Libya, the sick violence is reminding the world that the problem in the Middle East is not dictators propped up by the U.S. — Qaddafi was an archenemy of the U.S. — but the proverbial Arab Street that can blame everything and everyone, from a cartoon to a video, for the wages of its own self-induced pathologies. So far, all the Arab Spring is accomplishing is removing the dictatorial props and authoritarian excuses for grass roots Middle East madness.
Ingratitude: Egypt is currently a beneficiary of more than $1 billion in annual American aid, and its new Muslim Brotherhood–led government is negotiating to have much of its sizable U.S. debt forgiven. Libya, remember, was the recipient of the Obama administration's "lead from behind" intervention that led to the removal of Moammar Qaddafi — and apparently gave the present demonstrators the freedom to kill Americans. This is all called "smart" diplomacy.
Appeasement: Here are a few sentences from the statement issued by the Cairo embassy before it was attacked: "The Embassy of the United States in Cairo condemns the continuing efforts by misguided individuals to hurt the religious feelings of Muslims — as we condemn efforts to offend believers of all religions. . . .We firmly reject the actions by those who abuse the universal right of free speech to hurt the religious beliefs of others."
The Problem? The embassy was condemning not those zealots who then stormed their own grounds, but some eccentric private citizens back home who made a movie. One would have thought that the Obama administration had learned something from the Rushdie  fatwa and prophet cartoon incidents. This initial official American diplomatic reaction — to condemn the supposed excess of free speech in the United States, as if the government is responsible for the constitutionally-protected expression of a few private American citizens, while the Egyptian government is not responsible for a mass demonstration and violence against an embassy of the United States — is not just shameful, but absurd. 
The author of this American diplomatic statement should be fired immediately — as well as any diplomatic personnel who approved it. Obviously our official representatives overseas do not understand, or have not read, the U.S. Constitution. And if the administration claims the embassy that issued the appeasing statement did so without authority, then we have a larger problem with freelancing diplomats who across the globe weigh in with statements that supposedly do not reflect official policy. Note, however, that the initial diplomatic communiqué is the logical extension of this administration's rhetoric (see below).
Shame: As gratitude for our overthrowing a cruel despot in Libya, Libyan extremists have murdered the American ambassador and his staffers. The Libyan government, such as it is there, either cannot or will not protect U.S. diplomatic personnel. And the world wonders why last year the U.S. bombed one group of Libyan cutthroats only to aid another.
The attacks in Egypt come a little over three years after the embarrassing Obama Cairo speech, in which the president created an entire mythology about the history of Islam, in vain hopes of appeasing his Egyptian hosts. The violence also follows ongoing comical efforts of the administration to assure us that the Muslim Brotherhood in Egypt is not an extremist Islamic organization bent on turning Egypt into a theocratic state. And the attacks are simultaneous with President Obama's ongoing and crude efforts to embarrass Israeli Prime Minister Netanyahu.
The future. Expect more violence. The Libyan murderers are now empowered, and, like the infamous Iranian hostage-takers, feel their government either supports them or can't stop them. The crowd in Egypt knew what it was doing when it chanted Obama's name juxtaposed to Osama's. Obama's effort to appease Islam is an utter failure, as we see in various polls that show no change in anti-American attitudes in the Middle East — despite the president's initial al Arabiya interview ("We sometimes make mistakes. We have not been perfect."); the rantings of National Intelligence Director James Clapper (e.g., "The term 'Muslim Brotherhood' . . . is an umbrella term for a variety of movements, in the case of Egypt, a very heterogeneous group, largely secular, which has eschewed violence and has decried al-Qaeda as a perversion of Islam."); and the absurdities of our NASA director ("When I became the NASA administrator . . . perhaps foremost, he [President Obama] wanted me to find a way to reach out to the Muslim world and engage much more with dominantly Muslim nations to help them feel good about their historic contribution to science.") — to cite only a few examples from many.
At some point, someone in the administration is going to fathom that the more one seeks to appease radical Islam, the more the latter despises the appeaser. These terrible attacks on the anniversary of 9/11 are extremely significant. They come right at a time when we are considering an aggregate $1 trillion cutback in defense over the next decade. They should give make us cautious about proposed intervention in Syria. They leave our Arab Spring policy in tatters, and the whole "reset" approach to the Middle East incoherent. 
They embarrass any who continue to contextualize radical Islamic violence. The juxtaposed chants of "Osama" and "Obama" in Egypt make a mockery of the recent "We killed Osama" spiking the football at the Democratic convention. And they remind us why 2012 is sadly looking a lot like 1980 — when in a similar election year, in a similarly minded administration, the proverbial chickens of four years of "smart" diplomacy tragically came home to roost. National Review
No, It's Sharia and the Assault on U.S. Missions
Posted: 13 Sep 2012 04:39 AM PDT
By Andrew C. McCarthy: Let's say Terry Jones was Imam Terry Jones. It is not hard to imagine because there goes by not a day when some Islamist leader of far more consequence than Jones matter-of-factly spouts hatred of America and the West that is more provocative, and more representative of his country or region, than anything that has ever passed Jones's lips. Would it make you riot? Would it make you commit murder? Would it foment more than a yawn? And if it did stir so much as a suggestion that this typical Muslim leader should be silenced, the only public protests and pious government caterwauling would be directed at that suggestion, not at the anti-American incitements that prompted it. 
At RadicalIslam.org, former CIA operations officer Clare Lopez has an excellent post this morning explaining the Obama administration's complicity in the campaign by the Organization of Islamic Cooperation to impose sharia blasphemy standards on the world. (I would point you to Clare's essay even if she had not been good enough to mention something I'd written.) After laying out the Obama State Department's disgraceful statement yesterday, from its Cairo embassy, condemning American free speech and ignoring Islamist aggression ("The Embassy of the United States in Cairo condemns the continuing efforts by misguided individuals to hurt the religious feelings of Muslims," and so on), Clare writes: Read the whole article here at  The National Review.
Remaja Lakukan Sumbang Mahram Dengan Kakak Sendiri Sehingga Lahirkan Bayi
Posted: 13 Sep 2012 04:20 AM PDT
J
erantut - Seorang remaja lelaki berusia 14 tahun hari ini dihadapkan ke Mahkamah Majistret di sini terhadap tuduhan melakukan sumbang mahram terhadap kakak kandungnya pada November tahun lepas.
Pertuduhan itu dibacakan di hadapan Majistret Muhammad Iskandar Zainol di dalam kamarnya, namun tiada sebarang pengakuan daripada tertuduh direkodkan.
Mengikut kertas pertuduhan, dia didakwa melakukan itu terhadap kakaknya yang berusia 15 tahun di Lot 2324 Kampung Bukit Kor, Batu Balai di sini pada 12 tengah malam, pada November 2011.

Dia didakwa mengikut Seksyen 376A Kanun Keseksaan yang boleh dihukum mengikut Seksyen 376B(1) Kanun Keseksaan yang membawa hukuman penjara minimum enam tahun dan tidak melebihi 20 tahun dan sebatan.

Remaja itu dikenakan ikat jamin RM5,000 dengan seorang penjamin dan mahkamah menetapkan tarikh sebutan semula 18 Oktober depan.

Bapa tertuduh membayar wang jaminan itu. Pendakwaan dijalankan pegawai pendakwa Insp Arifin Saidun manakala tertuduh diwakili peguam Ibrahim Kamaruddin.

Kes sumbang mahram itu terbongkar apabila mangsa melahirkan seorang bayi lelaki di Hospital Kajang, Selangor pada 12 Ogos lepas dan laporan kes itu dibuat seorang jururawat hospital itu pada 22 Ogos lalu. - Bernama


Posted: 13 Sep 2012 12:19 AM PDT
The majority of individuals relate the most risky and also incurable conditions with HIV/AIDS. There are a variety of additional overlooked problems that are according to the health career 'untreatable', Countless of these therefore called untreatable ailments have an also much more common influence. One of these overlooked yet extremely common ailments is Herpes (HSV2). One could live with
Just how do I Remove Herpes The most effective Method To Prevent a Herpes Episode Is To Develop The Immune System Herpes Style 2 Solution
Posted: 13 Sep 2012 12:19 AM PDT
"Just how can I do away with Herpes?" is a concern everyone inquires when they have an episode. Formally there is no treatment for HSV, therefore alleviation slips back to either preventative procedures or means of decreasing the episodes. You could acquire Herpes with lovemaking or also a modest cut on your skin when a person with an episode of Herpes brushes from you. HSV 2 is an illness
Ways to Eliminate Herpes (HSV 2)
Posted: 13 Sep 2012 12:19 AM PDT
A lot of individuals relate the most risky as well as incurable illness with HIV/AIDS. There are a variety of additional overlooked problems that are according to the health line of work 'untreatable', Several of these therefore called untreatable ailments have an also a lot more far-reaching effect. One of these overlooked however massively far-reaching disorders is Herpes (HSV2). One can
Posted: 13 Sep 2012 12:18 AM PDT
Many individuals relate the most hazardous and also incurable ailments with HIV/AIDS. There are an amount of additional disregarded problems that are according to the health line of work 'untreatable', Several of these therefore called untreatable ailments have an also a lot more far-reaching influence. One of these overlooked yet extremely far-reaching illness is Herpes (HSV2). One could
Ways to Eliminate Herpes (HSV 2)
Posted: 13 Sep 2012 12:18 AM PDT
Ways to Do away with Herpes (HSV 2) Many individuals relate the most harmful and also incurable ailments with HIV/AIDS. There are a variety of additional disregarded problems that are according to the health career 'untreatable', Numerous of these therefore called untreatable disorders have an also a lot more far-reaching influence. One of these disregarded however massively common
Posted: 13 Sep 2012 12:17 AM PDT
The majority of individuals relate the most harmful and also incurable disorders with HIV/AIDS. There are an amount of additional overlooked problems that are according to the health occupation 'untreatable', Countless of these therefore called untreatable problems have an also a lot more extensive effect. One of these disregarded however extremely extensive conditions is Herpes (HSV2). One
Ways to Do away with Herpes (HSV 2)
Posted: 13 Sep 2012 12:17 AM PDT
Many individuals relate the most harmful as well as incurable ailments with HIV/AIDS. There are a variety of additional overlooked problems that are according to the health line of work 'untreatable', Countless of these therefore called untreatable problems have an also much more far-reaching influence. One of these disregarded however massively extensive illness is Herpes (HSV2). One are
Ways to Do away with Herpes (HSV 2)
Posted: 13 Sep 2012 12:16 AM PDT
Many individuals relate the most hazardous as well as incurable illness with HIV/AIDS. There are an amount of additional disregarded problems that are according to the health career 'untreatable', Numerous of these therefore called untreatable disorders have an also much more common influence. One of these disregarded yet extremely common ailments is Herpes (HSV2). One could live with Herpes
Ways to Eliminate Herpes (HSV 2)
Posted: 13 Sep 2012 12:16 AM PDT
The majority of individuals relate the most harmful as well as incurable disorders with HIV/AIDS. There are a variety of additional disregarded problems that are according to the health career 'untreatable', Countless of these therefore called untreatable problems have an also a lot more common influence. One of these disregarded however extremely common ailments is Herpes (HSV2). One may
Just how do I Eliminate Herpes The greatest Method To Cease a Herpes Episode Is To Accumulate The Immune System Herpes Sort 2 Cure
Posted: 13 Sep 2012 12:15 AM PDT
"Just how can I remove Herpes?" is a concern everyone inquires when they have an episode. Formally there is no remedy for HSV, therefore alleviation slips back to either preventative procedures or methods of reducing the episodes. You are able to obtain Herpes via lovemaking or also a little cut on your skin when a person with an episode of Herpes brushes from you. HSV 2 is a sickness that