---
PM's statement on women thrown out of context!
Posted: 02 Oct 2012 09:44 AM PDT
Prime Minister Najib's statement at the Women's Day celebration yesterday was misinterpreted and thrown out of context. The opposition, especially was quick to lucre on it, accusing him of being disrespectful and undermining the role of women in national development.
PKR politician and blogger
Chegubard
in his posting lashed out at Najib's arrogance in recognising women's movement in the country.
"Najib menyatakan Malaysia tidak memerlukan sama sekali pergerakan wanita dalam negara ini. Beliau selaku Menteri Wanita dalam majlis anjuran kementeriannya telah menghina perjuangan aktivis-aktivis hak wanita dalam negara ini..."
The Prime Minister spoke in simple Bahasa Malaysia at the function. I just wonder if Chegubard (as a Melayu) and his friends understand the language.
The way he spun the story didn't reflect him as a mature politician, and so are those who failed to digest the message of such a statement.
However, I believe he took cue from his boss' blog posting about the recently tabled Budget 2013 at the Dewan Rakyat, that 'the government didn't give the right amount of allocation to women'. PKR president
Wan Azizah
said:
"Our two projects for empowering women call for spending of RM3.94 billion. All in, we intend to spend up toRM4.5 billion a year on programs for women. This is 10 times more than Umno BN's spending for women."
True, the Budget allocates about RM400 million for women but that is more than sufficient after considering other funds and insentives. Compared with Pakatan's RM4 billion, it will make each and every woman in the country close to becoming a millionaire!
Najib's statement should be interpreted like this:
Women's movement in Malaysia does not need further recognition because they are already well-established and much more advanced than other countries, including those few in the West. So strong and influential are their organisations and movements that they are present in all sectors of the economy and nation-building, and become the envious of similar groups abroad.
What PM actually meant was, they do not need recognition as they are already well-known and are able to champion their course without much assistance from the government, and that makes them very special as compared with the achievement of other women movement in Africa, Latin America, Asia and other regions.
So, there is no reason at all for them to jump to conclusion, sensationalising and politicising it!
A press statement issued by
the Joint Action Group for Gender Equality (JAG), which comprises Sisters in Islam (SIS); Women's Aid Organisation (WAO); Perak Women for Women Society (PWW); Sabah Women's Action Resource Group (SAWO); All Women's Action Society (AWAM); Persatuan Kesedaran Komuniti Selangor (EMPOWER); and Women's Centre for Change (WCC) also voiced out their 'disbelief' at Najib.
"Such a statement by the prime minister, who is also the Minister of Women, Family and Community Development, belies and belittles the reality women face on a daily basis — the violence, harassment and discrimination — which Government policies have not adequately addressed. The recently released CEDAW alternative report comprehensively documents all forms of discrimination that women in Malaysia continue to face today. For those of us who have to deal with the problems women face on the ground, the Prime Minister's claim does not inspire any confidence in his leadership of the country and the Ministry of Women, Family and Community Development..."
I wonder if we have enough Malays in these organisations who can understand the language. It is not fair at all to simply become abusive over things that we don't really comprehend.
I am also not sure if the PM Office will issue a statement to clear the air but for one thing, I am sure the opposition is riding on the issue for their politics... and for something to blog and criticise!
The Value of the SAT examination
Posted: 02 Oct 2012 09:32 AM PDT
AlterNet
recently featured an article by Paul L Thomas on
What is the SAT Good For? Absolutely Nothing
Excerpt:
The SAT is a metric that confirms privilege -- not academic achievement or academic readiness for college. So why do we insist on using it?
A certain Groundhog Day quality accompanies fall with the opening of schools and the inevitable release of SAT scores. While the Bill Murray comedy made light of the existential hell of a life lived like Sisyphus, the College Board's data dump each fall leaves little to provoke even a smile.
In 2000, David Grissmer confronted the publication and uses of SAT data:
"There is a unique issue in public policy associated with the publication and use of aggregate SAT test scores. The publication of aggregate score averages for schools, school districts, states, and the nation need not be done to carry out the primary purpose of the test: the sorting of individuals in the college admission process. However, annual SAT average scores have been routinely published at all levels since the 1960s. These scores receive widespread media coverage at every level because they provide easy and, in many cases, the only available comparative score data among local schools and school districts and among states. Because SAT scores are given at the end of K-12 education, they are often seen as providing indicators of the quality of the K-12 education system....
"Such use of SAT scores would be beneficial if the scores reflected accurately the quality of schools and school systems. Unfortunately, the aggregate SAT scores, at best, convey no useful information about educational quality and, at worst, convey highly misleading information about educational quality. Research beginning in the 1980s has pointed out the flaws in the aggregate SAT scores stemming from the ever changing, self-selected sample of students taking the tests. Yet aggregate SAT scores continue to be published and widely misinterpreted as indicators of educational quality." (pp. 223-224)
More than a decade later, little has changed. Some erosion in the power of the SAT to determine college entrance has occurred (see growing list of colleges that allow admissions without SAT scores ). But more and more students take the SAT, the test remains linked powerfully to scholarships and NCAA eligibility, and the media continues to fuel the College Board's data dump and the concurrent public and political conclusions drawn inaccurately from the numbers.
The SAT, like war, isn't good for anything, even the single purpose of the test—to determine college freshman success.
Each year when SAT data are released, we should be reminded of some essential facts:
• The College Board itself cautions against using the SAT for any comparative purposes: "Educators, the media and others should...not rank or rate teachers, educational institutions, districts or states solely on the basis of aggregate scores derived from tests that are intended primarily as a measure of individual students." Average SAT scores for any state reflect the affluence of the test takers and the relative percentage of test takes—but certainly not the quality of the schools or the teachers.
• The College Board's own research repeatedly confirms that SAT scores are less predictive of freshman college success than GPA. (See Table 5, p. 5)
CLICK HERE for the rest of the entry.
Posted: 02 Oct 2012 07:41 AM PDT
(八打灵再也2日讯)为了配合华人传统节日中秋佳节,行动党甘榜东姑区刘永山州议员进行了两次免费派发月饼活动。

首次是在9月27日上午10时30分,于双溪威新村巴刹进行派发月饼给予小贩,共派发了200个月饼。隔天(28日)上午10时30分于东南亚花园巴刹进行第二轮的派发月饼活动,共派发了50个月饼。

刘永山也于上述两场派发免费月饼活动的同时赠阅《东姑CAT》刊物给予小贩与民众。派发月饼与《东姑CAT》刊物的过程当中,刘永山亦与小贩进行交流,气氛融洽。当中,有小贩向刘永山反映要求提升巴刹的基施以方便作业,刘永山都耐心听取民意。

除了上述两场派发月饼活动,双溪威新村村委会已在9月29日(星期六)晚上于双溪威新村足球场举办了欢庆中秋晚会,共获得了逾千民众响应。八打灵再也北区国会议员潘俭伟、刘永山州议员、双溪威新村市议员及村长也给予致词。
PDP Condemns Atrocities against Rohingyas
Posted: 02 Oct 2012 07:16 AM PDT
Pelakon Hebat Senaman Punggong, Bagi Air Di Balakong Kini Tuntut Air Percuma Di Puchong
Posted: 02 Oct 2012 11:02 AM PDT
C
ukup-cukup hebat manusia yang ini. Anda sudah mengenalinya. Sebelum in i beliau beraksi senaman punggong di rumah Ambiga, selepas itu kami dedahkan tentang pelakon yang dikenalpasti membahagikan air di Balakong, sekarang ia memegang watak utama demonstrasi tuntut air percuma di Puchong Selangor.
Siapa? Siapa lagi kalau bukan Presiden Persatuan Veteran Tentera Melayu (PVTM), Mohd Ali Baharom!

Gambar tersebut di disiarkan oleh akhbar tempatan dan kita amat cam dengan topi yang digunakan. Cukup hebat beliau dengan topi komandonya itu.

Di dalam "filem" terbaru ini, beliau bersama-sama kononnya dengan 5,000 orang (itu angka BERNAMA, sedangkan dalam gambar kelihatan cuma 50 orang saja) penduduk Pangsapuri Putra Perdana mengadakan bantahan menuntut air percuma yang dikatakan telah dijanjikan Kerajaan Selangor.

Peguam kepada demontsran ini, Kamarudin Ahmad berkata bahawa "Semua kes diserahkan kepada Mahkamah Tinggi untuk diadili dan jangan mudah terpengaruh dengan dakyah tersebut kerana kes ini bukan fitnah tetapi berdasarkan bukti (manifesto)."

Cukup pelik bagaimana seorang peguam boleh membuat tuntutan dengan bersandarkan "manifesto" sedang manifesto bukanlah satu akujanji atau perjanjian bertulis (kontrak) yang mempunyai kuatkuasa melalui undang-undang.

Seperkara lagi, seperti yang diumumkan berkali-kali oleh kerajaan Selangor, mereka yang layak untuk mendapat air percuma ialah mereka yang menggunakan meter persendirian dan bukan meter pukal. Tetapi ada pihak yang sengaja tidak mengindahkan syarat tersebut dan membuat tuntutan tunggakan dengan dibantu oleh agen-agen pembakar sentimen.

Pihak mereka terlupa bahawa kerajaan negeri Selangor mempunyai ruang untuk menyaman semula pihak yang melakukan kakacau ganggu (nuisance), fitnah (defamation) dan tanggungan keras/tegas (strict liability) di bawah undangh-undang tort!

Jawapan tegas MB Selangor sebelum ini: NTBL (No time bo layan)....terhadap bayar tunggakan air percuma adalah tepat.


Posted: 02 Oct 2012 06:08 AM PDT
Shimah texted me again yesterday. Although earlier on she felt relieved when told her blood test results came out negative, she started worrying again when told she should come back for another test in 6 months time.
We had been exchanging messages regarding this matter. She couldn't quite understand the "window period". I had to be frank and asked her when was the last time she had sex with her husband. I knew she wanted me to confirm that she is confirmed to be negative in the next test, but with the 6 months window period not over yet during the recent test, I dared not say so for sure.
This morning I called her up. I figured she probably needed to talk things out. True enough, after a while she started pouring out whatever she had been keeping inside of her. It was not just her worries about the infection that had been bothering her. Apparently she had been thinking about divorce for some time already – not because of Roslan's HIV, but because of his attitude.
"Dah banyak kali dia buat hal, kak. Lepas satu, satu… tak pernah serik."
She did ask him to divorce her about 2 years ago, but Roslan simply refused to let her go. Even after the accident and he became handicapped (he is now permanently using crutches), he didn't even attempt to change. During the last clinic duty when I met both of them, Roslan somehow was in denial as to how he got infected. He said while he did sleep with a few women before he got married, based on his condition he believed it was the blood transfusion he had that caused the infection.
This morning when I spoke to Shimah (Roslan wasn't home then as he went to visit his father), I found out that Roslan too had secretly been an injecting drug user as well. And both their sons hate him because he had always been a bad-tempered person, and they also dislike the way he had been treating their mother.
According to Shimah, the only reason she is still staying on in the marriage is her children. She's still together with Roslan for her children's sake. But at the same time, she also told me that her older son, now 20 and already working, had actually been telling her to file for divorce. The younger son left it all to his mother to decide.
Shimah herself, although has lost all feelings of love for Roslan after all that he had done, still has some pity for him, especially in his present condition, being handicapped after the accident. But at times she does get fed-up with his attitude which hasn't changed at all even after the accident.
I told Shimah she has the right to file for divorce even if Roslan refuses to let her go. However, I reminded her that the decision has to be hers, and not because someone else tells her so.
Guess we'll just have to wait and see her next course of action…
Tindakan JPA Ultra Vires: Mohamad Roslan Kekal Datuk Bandar MBPJ
Posted: 02 Oct 2012 06:11 AM PDT
D
atuk Mohamad Roslan Sakiman masih kekal sebagai Datuk Bandar Majlis Bandaraya Petaling Jaya(MBPJ) kerana jawatan berkenaan adalah statutori yang tertakluk di bawah Akta Kerajaan Tempatan.
Kenyataan ini dikeluarkan Sekretariat Media Unit Perhubungan Awam MBPJ hari ini.
Tulis kenyataan itu lagi, oleh kerana arahan tersebut adalah tidak sah, maka Mohamad Roslan masih lagi merupakan Datuk Bandar MBPJ dan masih boleh berkhidmat di MBPJ.
Ini kerana, Seksyen 10 Akta Kerajaan Tempatan 1976, jelas memberi kuasa kepada Kerajaan Negeri untuk melantik Datuk Bandar, di mana Datuk Bandar dilantik mengikut prosedur di bawah undang-undang.

Surat itu juga memaklumkan MBPJ tidak bersetuju dengan surat arahan penempatan Pegawai Tadbir dan Diplomatik (PTD) kepada Mohamad Roslan yang dikeluarkan oleh Jabatan Perkhidmatan Awam Malaysia.

Surat yang bertarikh 27 September 2012 tersebut diterima oleh Majlis pada 28 September 2012 dan arahan penempatan Mohamad Roslan sebagai Timbalan Setiausaha Kerajaan (Pembangunan) di Pentadbiran Setiausaha Kerajaan Negeri Selangor berkuatkuasa mulai 1 Oktober 2012.

"Dengan ini Majlis dengan tegas membantah arahan tersebut yang ternyata bercanggah dengan Seksyen 10 Akta Kerajaan Tempatan 1976 yang jelas menyatakan memberi kuasa mutlak kepada Kerajaan Negeri untuk melantik Datuk Bandar Pihak Berkuasa Tempatan.

"Arahan pertukaran tersebut adalah tidak sah kerana Mohamad Roslan dilantik sebagai Datuk Bandar Petaling Jaya oleh Kerajaan Negeri dan perlantikan itu masih berkuatkuasa, " kenyataan itu dipetik.

Kenyataan itu juga memaklumkan pada masa ini MBPJ dalam proses menyediakan bajet 2013 yang mana bertemakan PJ Prihatin.

Bajet ini dikemukakan kepada penduduk PJ yang mana kini dalam proses akhir pembentangan bajet yang dijadualkan pada hari Rabu, 3 Oktober ini.

"Arahan Jabatan Perkhidmatan Awam yang dikeluarkan secara serta merta dan tergesa-gesa ini akan menjejaskan proses penyediaan bajet 2013 ini yang melibatkan kepentingan orang awam khususnya rakyat Petaling Jaya juga boleh menjejaskan sistem pentadbiran dan pengurusan MBPJ," kata kenyataan itu lagi.

Sehubungan itu Majlis Bandaraya Petaling Jaya dengan tegasnya menggesa Jabatan Perkhidmatan Awam memandang serius perkara ini.

Kemungkinan perkara ini terpaksa dibawa ke mahkamah untuk satu deklarasi yang menyatakan tindakan arahan penempatan Pegawai Tadbir dan Diplomatik kepada Mohamad Roslan adalah tidak sah dan ultra vires. -selangorku


The world tacitly exempts the Middle East from rules of civilized behavior By Victor Davis Hanson
Posted: 02 Oct 2012 04:38 AM PDT
L
et us confess it: Many of the things that are bothersome in the world today originate in the Middle East. Billions of air passengers each year take off their belts and shoes at the airport, not because of fears of terrorism from the slums of Johannesburg or because the grandsons of displaced East Prussians are blowing up Polish diplomats. We put up with such burdens because a Saudi multimillionaire, Osama bin Laden, and his unhinged band of Arab religious extremists began ramming airliners into buildings and murdering thousands.
The Olympics have become an armed camp, not because the Cold War Soviets once stormed Montreal or the Chinese have threatened Australia, but largely because Palestinian terrorists butchered Israelis in Munich 40 years ago and established the precedent that international arenas were ideal occasions for political mass murder.
There is no corn or wheat cartel. There are no cell-phone monopolies. Coal prices are not controlled by global price-fixers. Yet OPEC adjusts the supply of oil in the Middle East to ensure high prices, mostly for the benefit of Gulf sheikhdoms and assorted other authoritarian governments.Catholics don't assassinate movie directors or artists who treat Jesus Christ with contempt. Jewish mobs will not murder cartoonists should they ridicule the Torah. Buddhists are not calling for global blasphemy laws. But radical Muslims, mostly in the Middle East, have warned the world that Islam alone is not to be caricatured — or else. Right-wing fascists and red Communists have not done as much damage to the First Amendment as have the threats from the Arab Street.
The world obsesses over Israel and the Palestinians because of the neurotic Middle East. The issue is not really the principle of a divided capital — or Nicosia would be daily news. Nor is the concern over refugees per se, since well over 500,000 Jews were religiously cleansed from the major Arab capitals following the 1948 and 1967 wars. No one cares where they went or how they have fared in the decades since. Is the global worry really over occupied territories? Hardly. Lately it seems that every desolate island between China and Japan is equally contested. Are there special envoys to the Falklands, and do the islanders receive international aid? Will there be a U.N. session devoted to the Kuril Islands? Does Gdansk/Danzig merit summits? We are told ad nauseam that the Arab minority in Israel suffers — would that the ignored Coptic minority in Egypt had similar protections and freedoms.
The oil-rich Middle East is just different from other regions. We don't expect another Cal Tech to sprout in Cairo in the way it might in either Bombay or Beijing. Nor do we assume that a cure for prostate cancer could ever emerge from Tripoli as it might from Tel Aviv. The world will not be flooded by Syrian-made low-cost, durable products that make our lives better — comparable to what comes from South Korea. There will be not a Saudi or Algerian version of a Kia. High-speed machine lathes will not be exported from Pakistan as they are from Germany. I doubt that engineers in Afghanistan or Yemen will replace our iPads. The Middle East's efforts in the production of biofuels will not rival Brazil's. Libya will not send archaeologists to the American Southwest to help investigate Native American sites.
In other words, in politically incorrect terms, the world tacitly gives exemptions to the Middle East — and expects very little in return. It assumes that the rules that apply elsewhere of civility, tolerance, and nonviolence are inoperative there — and perhaps have reason to so be. Money is made in the Middle East either by pumping out oil that others have found and developed or, less frequently these days, by catering for tourists who wish to see the remains of what others built centuries earlier. Few foreigners decide to spend a relaxing week in Egypt, or to sunbathe on the beaches of Gaza, or to enjoy the wine and cheese of Libya, or to snorkel in the waters off Syria, or to study engineering in Algiers. How many tourists choose to mountaineer in Afghanistan or visit Persepolis or unwind in Pakistan?
The world also assumes a sort of Middle Eastern parasitism: Daily its millions use mobile phones, take antibiotics, hit the Internet, fire RPGs, and play video games, and yet they not only do not create these products that they rely upon, but largely have antipathy for those who do.
Asymmetry is, of course, assumed. One expects to be detained for having a Bible in one's baggage at Riyadh, whereas a Koran in a tote bag is of no importance at the Toronto airport. The Egyptian immigrant in San Francisco, or the Pakistani who moves to London, expects to be allowed to demonstrate against the freewheeling protocols of his hosts, while a Westerner protesting against life under sharia in the streets of Karachi or Gaza would earn a death sentence. What is nauseating about this is not the hypocrisy per se, but the Middle Eastern insistence that there is no such hypocrisy. We expect the immigrant from Egypt to deface public posters and call it freedom of expression; we expect Mr. Morsi, who enjoyed American freedom while he studied for his Ph.D. and then taught for three years in California, to deny it to others and trash his former host.
Posted: 02 Oct 2012 04:31 AM PDT
by Abha Shankar
IPT News

July 26, 2011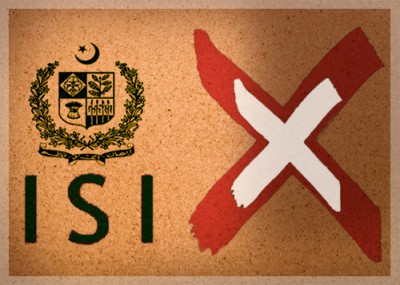 A Virginia man accused of running a Pakistani-financed program to influence American policy toward the disputed Kashmir region can be released on bond once his wife surrenders her passport and other conditions are met, a federal judge ruled late Tuesday afternoon.
Syed Gulam Nabi Fai will be subject to electronic monitoring while awaiting his trial. The allegation that Pakistan routed more than $4 million to Fai to give to politicians and organize programs related to Kashmir is the latest in a series of revelations that have taken U.S.-Pakistani relations to the brink. The May 2 Navy SEAL strike killing Osama bin Laden in a walled-compound in Abbottabad, Pakistan accelerated the deterioration of already strained relations. Incredulous American officials openly doubted Pakistani claims that bin Laden's presence was unknown to, and unsupported by, people in the government.
In just the past month, American officials have issued the Fai complaint, accused Pakistan of complicity in the brutal murder of a journalist, and frozen $800 million in military aid.
Those actions come on the heels of testimony in a Chicago prosecution which indicated members of Pakistan's Inter-Services Intelligence (ISI) spy agency played significant roles in the 2009 terrorist attacks in Mumbai which killed more than 160 people.
India suspects another ISI-connected terrorist group, the Indian Mujahideen (IM) was behind last week's coordinated bombings in Mumbai which killed more than 20 people and injured more than 100 others. The suspension of military aid came after Pakistan's expulsion of American military trainers. The $800 million at issue is about a third of annual U.S. aid to Pakistan. The Pakistanis "have taken some steps that have given us reason to pause on some of the aid we're giving to the military," said White House Chief William Daley. Days earlier, Joint Chiefs of Staff Chairman Mike Mullen implicated Pakistani authorities in the brutal murder of a prominent journalist who had investigated ties between Islamist militants and the country's military. During a Pentagon news briefing, Mullen had alleged that the torture and subsequent killing of journalist Syed Saleem Shahzad had been "sanctioned" by the Pakistani government.
Shahzad, who worked as a correspondent for Adnkronos International and was the Pakistan bureau chief for the Hong Kong-based Asia Times Online, was abducted in Islamabad on May 29, two days after publishing an article alleging al-Qaida infiltration in the ranks of the Pakistani military. The ISI denied any role in Shahzad's killing.Recent reports, however, continue to detail the ISI's strong support for terror in the region. Classified military documents released in July 2010 by the whistleblower website WikiLeaks exposed the ISI's links to Afghan insurgent forces fighting U.S. and NATO troops in the region. 
The more than 90,000 secret military and diplomatic reports detail meetings between senior Pakistani intelligence officials and Taliban and al-Qaida leaders to plan attacks against U.S.-led coalition forces. The documents specifically mention discussions between former ISI chief Hamid Gul and Afghan mujahideen leaders Gulbuddin Hekmatyar and Jalaluddin Haqqani, who have been known to plot some of the most lethal attacks against U.S. troops.
A study released last year by the London School of Economics described ties between the ISI and Afghan insurgents. The report, based on interviews with captured insurgents and counterterrorism officials, claims the ISI provides "substantial financial, military, and logistical support" to the Afghan insurgency.
The LeT was responsible for the November 2008 terrorist strike on Mumbai when 10 gunmen from the terrorist group launched a frontal assault on several high-profile targets in the city killing 166 people, including six Americans, in a siege that lasted three days. During testimony at a recent trial in Chicago, a confessed plotter of the 2008 Mumbai attacks recounted his recruitment, training and handling by former Pakistani military officers and ISI members. David Headley, an American Lashkar operative from Pakistan who pleaded guilty in March 2010, was the prosecution's star witness in the trial of Chicago businessman Tahawwur Rana whose immigration company provided cover to Headley to undertake surveillance missions on a variety of targets in Mumbai and other Indian cities.
Rana was found guilty of plotting an attack on a Danish newspaper and providing support to Lashkar but cleared of the more serious charge tying him to the Mumbai attacks. Continued here......
This posting includes an audio/video/photo media file: Download Now
Pakis Double Cross on Terrorism
Posted: 02 Oct 2012 04:15 AM PDT
Secret Pakistan BBC - Double Cross : This first episode investigates duplicity that emerged after 9/11 and disturbing intelligence reports after Britain's forces entered Helmand in 2006. In May this year, US Special Forces shot and killed Osama Bin Laden in Pakistan. Publicly Pakistan is one of America's closest allies - yet every step of the operation was kept secret from it.Filmed largely in Pakistan and Afghanistan, this two-part documentary series explores how a supposed ally stands accused by top CIA officers and Western diplomats of causing the deaths of thousands of coalition soldiers in Afghanistan.  The documentary makers meet serving Taliban commanders who describe the support they get from Pakistan in terms of weapons, training and a place to hide.
Umno ahead of annual assembly: Wracked by 'civil war' & DEADLY
Posted: 02 Oct 2012 04:13 AM PDT
UMNO has been getting a lot of flak of late due to the antics and misguided actions of its leaders including its current president Najib Razak and its former president Mahathir Mohamad. But not all of UMNO's 3-million-odd members are like its elitist top leadership, given to greed and corruption and relying on racism, race championing and religious bigotry to bail themselves out when the going gets tough.
Ordinary UMNO members and supporters are like other Malaysians - decent and desirous of a prosperous and happy future for themselves and families. They too are at the mercy of the UMNO elite. So are the lower ranking UMNO leaders, the Opposition, the economy, the judiciary, the civil service, the flora and fauna, the rivers and hills - all in the country are at the mercy of the UMNO elite.
But is the UMNO top leadership really so powerful or is this because they have been allowed to get their own way for so long that they have made themselves seem invincible? For example, top UMNO leaders can instruct the police to catch anybody, fabricate all the evidence and charges, prosecute in court and then pack the hapless person off to jail. And nobody can do anything about it! Just ask past victims such as Anwar Ibrahim, Lim Kit Siang, Karpal Singh - all three Opposition leaders have suffered at the hands of the UMNO elite.
But is this power or abuse of power? The sudden dawning of consciousness - whether from education, the Internet or sheer evolution and  accompanied by growing public anger - that such behavior is wrong and cannot be condoned is certainly a key spanner thrown into the UMNO works. It brings to an inevitable end an era that Prime Minister Najib Razak and former premier Mahathir Mohamad still hope to cling onto. Based on past record, to maintain power the UMNO 'warlords' have never and cannot be expected to hesitate to trample on democracy or abuse human rights.
But time waits for no man or woman, and UMNO too will have to move on. Members may not realize it but change is happening in their party. The initial stages may be crude and in the form of intense never-before-seen factional infighting, but the implosion that is bound to come will allow the pus to finally exit.
In the meantime, it is everyman and woman for him and herself in UMNO, currently the most-watched and dangerous party in Malaysia, capable of inflicting not only enormous damage to itself, its members but also to the rest of the nation.
Muhyiddin Yassin, the outcast
Obviously Najib and his cousin Home Minister Hishamuddin Hussein being from the Tun Razak-Tun Hussein clan feel that they have every right to control UMNO and rule Malaysia forever. After all if Mahathir could govern Malaysia for 22-years, what more they with their 'aristocratic' political heritage.
The cousins certainly believe they are strong enough to take on Mahathir. They have no need for Muhyiddin, he is not on their radar at all. The current 'plan' is for Najib to continue to be the UMNO president and Prime Minister of Malaysia while Hishamuddin is promoted to be his deputy. This is why Muhyiddin is set to lose his post as the deputy premier if the cousins have their way.
At 64, Muhyiddin will have to really hang in there and work doubly hard if he wants to retain his place in both the Cabinet and the party. He would have to show complete obedience to either Najib or Hisham for them to accept him ito their circle.
This is why Muhyiddin has no choice but to allow himself to become the 'self-appointed' henchman for Mahathir Mohamad. He needs Mahathir, who is arguably the most powerful 'warlord' in UMNO now to keep the cousins at bay.
Mahathir, the king maker
Mahathir on the other hand knows he cannot depend on his sons; they are not clever enough. The 87-year-old former PM has only one hope, that his youngest boy Mukhriz will follow in his footsteps and take over as the new 'Don' in UMNO. Sad to say, at 46, Mukhriz is still not up to the mark but as far as Mahathir is concerned, Mukhriz will have to do. Mirzan and Mokhzani - his other two sons - have even less political talent while his daughter Marina has never shown interest to learn the political ropes from her dad.
This is why Mahathir and Muhyiddin are able to form a symbiotic-parasitic relationship. Both need something from the other. Muhyiddin needs shelter and support, while Mahathir needs someone who will do the dirty work and cut a track for Mukhriz to climb up and trump the cousins.
Muhyiddin has always taken care to show a different style from Najib's. He seldom praises or publicly shows support for Najib's policies and programs. He is especially disapproving of those that threaten the hegemony and money-making 'rights' of the party's warlords and is quick to label these as being either not in the interest of Malays or the Muslims.
To many party old-timers, the Muhyiddin-Najib face-off is similar to the Musa Hitam-Mahathir challenge. Like Muhyiddin, Musa was practically on his own when he tried to take on Mahathir and this is why Musa failed.
And this is also why Muhyiddin is trying so hard to win Mahathir's support. He knows he will end up like Musa, relegated to the political fringes if he does not shore up his defences. But so far, the wily Mahathir has refused to fully throw his support behind Muhyiddin, supporting him discreetly and not on all issues, most notably on education and the use of English in teaching Math and Science.
Publicly, Mahathir has still been expressing support for Najib but that can always change and in the blink of an eye too. Politically ruthless, Mahathir would think nothing of pulling the rug from under Najib's feet - as he did previously to undermine, and later oust, Badawi.
Empty or real threat to SACK
Muhyiddin raised eyebrows when he recently threatened to sack those who sabotaged UMNO especially in the run-up to the coming 13th general election. But who are the people he was referring to? Who are the most likely saboteurs?
Certainly, it won't be the ordinary UMNO members. The last thing they would want to do is to spend their own money on fruitless pursuits - what can they gain from such activity? It would be different of course if they were paid by their party seniors to create mischief, but this is unlikely to be what Muhyiddin meant when he used the word 'sabotage'.
If Umno members are deeply angered, as they were in 1999 in the aftermath of the sacking and jailing of Opposition Leader Anwar Ibrahim on trumped-up sodomy charges, they would just vote for the Pakatan Rakyat instead of BN. Or they may spoil their votes.
This is actually the worst form of damage and Umno leaders would do well to keep their members happy, but so far, they have been taking their party for granted, engrossed in their own factional tussling and backbiting.
So that leaves the senior leaders in UMNO. Exactly how serious is Muhyiddin in his threat to punish these leaders? So many have brought disgrace and shame to UMNO including himself.
Najib too is corruption-tainted and unable to shake off the perception that he and his wife Rosmah Mansor are involved in the controversial Altantuya Shaariibuu murder. Even Isa Samad, the former Negri Sembilan chief minister found guilty of money politics, was allowed to contest in Bagan Pinang and rewarded with the cushy and extremely well-paid job of being the FELDA chairman.
Such dubious credential are of course a huge liability to UMNO and certainly a drag on its chances in defending the federal government come GE13. But carrying political 'baggage' and refusing to step aside for those with clean records are not likely to constitute sabotage to Muhyiddin. After all he would have to sack himself if they did.
Sabotage to you, loyalty to me!
To Muhyiddin, sabotage is most likely to mean someone doing something to block his path to the PM's chair. Who are those most clearly loyal to Najib? At the moment apart from Hisham, Information Minister Rais Yatim, Minister in the PM's Office Nazri Aziz and UMNO secretary-general Tengku Adnan are considered to be the PM's men. Would Muhyiddin dare to go after any of these leaders or would he attack the layers below - the divisions chiefs, branch chiefs, secretaries, advisers and strategists who would be the ones doing the actual dirty work?
Another point to consider is that infighting is raging hot and fierce throughout UMNO to the extent that Najib is expected to pounce on it as an excuse to delay the GE13 until next year. In fact, he has just announced that the party's annual assembly will be held from Nov 27 to Dec 1 and that the party elections would be held only after the country's general election.
Of course, the mainstream media has spun this around, and that the annual assembly could be postponed if GE13 were called. Really? September is already nearing an end. Why announce an event as important to UMNO as its annual meeting with such short notice if there is no intention to see it through? If Najib is so whimsical as to be able to suddenly decide he has been 'inspired' to call GE13 after Hari Raya Haji in late October, this completely debunks the myth the mainstream media has been creating to make him look good - that he is meticulous in his preparation. If anything, such impetuosity would only confirm a chronic inability to be decisive.
Most of all Najib should stop lying to the people. Who d
oes not know that UMNO would want to gather all its delegates, give them the pep talk of the year, rouse up feelings of racial supremacy and yet at the same time stir up the false sense that Malays would perish if BN lost before sending them home to hang out the party flags, and convince the rest of their families and friends to vote for UMNO-BN. It is a certainty that rallying the troops would top the agenda for this year's UMNO annual assembly.
Relax, no sackings or purges until after GE13 - then WATCH OUT!
So Muhyiddin may have just been trying to sound important and powerful when he warned saboteurs would be sacked. Tough warlords like Mahathir would laugh till their tummies ached. When infighting is threatening to finish off UMNO, how could Muhyiddin or even Najib possibly dare to sack anyone? If they did, the party would implode even more quickly.
Perhaps, after the GE13. In fact, sackings and ousters will be the order of the day whether BN wins GE13 or not. If the federal government is taken by the Pakatan, the first head to roll is course Najib's. The purge will carry on until all those whom his successor - most likely to be Muhyiddin - does not like are removed from positions of influence.
If BN retains the federal government with a result worse than the 2008 general election, UMNO would still be wracked by instability. The difference is that there would be greater decorum in the way the 'crocodiles' are allowed to fight in their pit. UMNO would still be the governing party and it would not do to behave like a band of cut-throat pirates out to gobble the crown jewels.
But the outcome would not be much different. Najib would still have to go, although he may be given more time to make a 'graceful' exit. And unless the secret deals currently bubbling deep under the surface find the momentum to break up, such as Tengku Razaleigh gaining the support he still badly lacks as of now, plodding Muhyiddin will be crowned the new UMNO top dog. And sad to say - for Malaysians - their new PM!
Of course, if BN stunned all predictions and performed better than in 2008 or perhaps even regained their two-thirds of the 222-seats in Parliament, then Najib would crow. He would be Rooster No. 1. Rosmah would have all the overseas trips and doctorates if she so craved. Another dynasty would be entrenched, the Mahathirs would be kicked out. Hisham can then finally breathe easy and look forward to his reward of taking over once Najib is ready to relinquish the post.
Amazing? Comical? Stage-managed? Unbelievable? Then what about the antics of Perkasa, the butt-exercising army veterans at the home of Bersih chief Ambiga Sreenevasan, the disappearing immigration records of the murdered Altantuya Shaariibuu, the miraculous escape from prosecution of Mahathir and his Lingam tape cronies?
Sad to say, even after 55 years of independence from colonial rule, this is still the state of play in Malaysia's political arena. For how long more will such backward politics reign depends on how Malaysians vote in GE13. But even if they continued to choose UMNO-BN, reforms will still come to Malaysia eventually, although it may take another 55 years! Happily for Malaysians, this is the least likely scenario. Isn't it?
Malaysia Chronicle
Bekas Menantu dedah sebahagian kekayaan Taib di Mahkamah, SPRM, LHDN, Polis, Peguam Negara takkan diam saja
Posted: 02 Oct 2012 02:57 AM PDT
Malaysiakini.com melaporkan
Bekas menantu Tan Sri Abdul Taib Mahmud menyifatkan ketua menteri Sarawak itu sebagai orang paling kaya di Malaysia, atau mungkin paling kaya di Asia Tenggara.

Shahnaz Abdul Majid, 49, berkata demikian semasa memberi keterangan berhubung aset bekas suaminya Mahmud Abu Bekir Taib  hari ini.
Dakwanya, Mahmud memiliki sebanyak 111 akaun di seluruh dunia, dengan jumlah deposit dianggarkan berjumlah RM700 juta.

Shahnaz mendakwa, Mahmud Abu Bekir memiliki akaun peribadi di Kanada, Amerika Syarikat, kepulauan Caribbean, Perancis, Monaco, Switzerland, Luxembourg, Malaysia dan Hong Kong.

Katanya, tuntutan mutaahnya sebanyak RM100 juta adalah kecil berbanding nilai aset bekas suaminya yang didakwa berjumlah RM1 bilion.

Dakwanya lagi, Mahmud memegang dua akaun peribadi di Edmond de Rothschild di Luxembourg dengan deposit berjumlah US$25 juta.

Beliau juga mendedahkan, bahawa bekas suaminya mempunyai dua akaun di bank sama di Switzerland dengan deposit berjumlah US$31 juta.
Sah sahih kenyataan ini dalam mahkamah maka ia kenyataan bersumpah. Sekarang Mana LHDN, SPRM, Polis, Peguam negara .... oh semua akan diam kerana Najib selaku Perdana Menteri dan orang paling berkuasa yang boleh melantik semua ketua - ketua penguat kuasaan ini telah menolak laporan kekayaan Taib maka semua harus bisu.....
[BOHONG LAGI] BN Bohongi Rakyat, Lepas Beri Habuan Tarif Elektrik Dinaikkan
Posted: 02 Oct 2012 03:55 AM PDT
S
elepas menabur pelbagai habuan kepada rakyat menerusi Bajet 2013, kerajaan Umno BN kemudian menarik semula wang rakyat melalui kenaikan tarif elektrik.
Ini berikutan kenyataan Menteri Tenaga, Teknologi dan Air, Datuk Seri Peter Chin Fah Kui bahawa kenaikan tarif elektrik tidak akan dapat dielakkan, tetapi enggan menjelaskan masa dan jumlah kenaikan tersebut.
Ahli Parlimen Indera Mahkota, Azan Ismail berkata, kenaikan tersebut memang telah diduga, malah banyak lagi barangan keperluan lain termasuk cukai dan perkhidmatan dijangka mengalami kenaikan.

"Kita memang sudah agak, bajet yang dibentang minggu lalu bohong saja, hanya untuk mengaburi mata rakyat. Konon nak bagi itu ini (kepada rakyat), tapi nanti dalam diam (kerajaan) akan naikkan pelbagai harga barang dan perkhidmatan lagi," jelasnya kepada Keadilan Daily.

Azan menjangkakan tarif perkhidmatan pangggilan telefon dan sistem jalur lebar juga akan meningkat selepas ini.

"Jika dulu satu minit panggilan dikenakan caj 10 sen, lepas ini mungkin 15 hingga 20 sen. Begitu juga jalur lebar untuk internet," kata Pengerusi KEADILAN Terengganu itu lagi.

Menurut Azan, kira-kira dua minggu sebelum persidangan Parlimen, beliau mendapat maklumat dari pegawai kastam dan kerajaan bahawa ada arahan agar taklimat diberi kepada peniaga untuk menaikkan cukai perkhidmatan.

"Caj perkhidmatan juga akan dinaikkan dalam diam, kerana saya tahu sudah ada taklimat oleh pegawai kerajaan agar peniaga mengubah sistem perkiraan caj dan hasil kutipan caj itu akan diserah kepada kerajaan," katanya.

"Kerajaan sekarang seperti doktor gigi, asyik beri pelali (habuan) hingga rakyat tidak sedar, tiba-tiba saja semua gigi sudah tiada (rongak)," kata beliau sinis.

Perdana Menteri semasa membentangkan Bajet BN 2013 Jumaat lalu, mengumumkan penarikan subsidi gula sebanyak 20 sen sekilogram menjadikannya RM2.50.

Ketika menghulur rebat RM200 untuk pembelian telefon pintar, kerajaan juga turut merembat kembali wang rakyat melalui sistem kesalahan trafik Automated Enforcement System (AES).

Sistem itu menetapkan kadar saman tinggi dengan kompaun serta merta antara RM300 hingga RM2,000. -KD


Menteri: Kenaikan tarif elektrik tak dapat dielak.

Menteri Tenaga, Teknologi dan Air Datuk Seri Peter Chin Fah Kui berkata penyelarasan tarif elektrik pada masa depan tidak dapat dielakkan ekoran peningkatan harga bahan api antarabangsa termasuk arang batu dan gas asli.

Walau tidak menjelaskan masa dan kuantum kenaikan tersebut, Chin berkata harga tarif yang lebih tinggi akan menggalakkan masyarakat menjimatkan tenaga dan beralih kepada teknologi hijau.

Dalam satu wawancara dengan akhbar berbahasa Cina Sin Chew Daily, Chin mendedahkan bahawa penggunaan elektrik negara meningkat 3.4 peratus setiap tahun, lebih rendah daripada pertumbuhan KDNK.

Katanya, perkara itu menyebabkan kerajaan meluluskan lebih banyak loji tenaga dan mengambil kira loji tenaga nuklear.

Dengan memberi contoh Denmark, yang merekodkan penggunaan elektrik yang stabil sejak 20 tahun lalu, Chin berkata pertumbuhan ekonomi yang tinggi tidak semestinya melibatkan penggunaan tenaga yang tinggi.

"Mungkin tidak tidak dapat elak peningkatan penggunaan tenaga namun jika kita boleh mengurangkan peningkatan, kita boleh lambatkan pembinaan lebih banyak loji tenaga," katanya.

Beliau turut menekankan kepentingan untuk meningkatkan kesedaran kepada orang ramai dan kanak-kanak untuk menjimatkan tenaga.

Menurut laporan itu, Chin mengakui bahawa kerajaan mengambil kira rancangan untuk membina sekurang-kurang sebuah loji tenaga nuklear pada masa depan, namun tiada keputusan muktamad dibuat, katanya.

Chin pada minggu lalu enggan mengulas apabila ditanya sama ada kenaikan tarif elektrik itu akan dikuatkuasa pada November. -mk


Posted: 02 Oct 2012 01:58 AM PDT
As a kid, I used to scamper all over, fell down a lot and scraped my legs more often than I can remember. The keloid scars on my knees are vestiges of those times. As an adult now, I no longer scamper around on my feet anymore but I still get injuries on my legs every now and then. Just yesterday, I spilled a whole bowl of piping hot porridge on my lap.
The angry looking scald wound on my right thigh.
Photo taken with the Samsung Galaxy S III.
There is one very large and angry looking wound on my right thigh. My left thigh and foot also sustained second degree burns although not as serious as that large wound. Some of the blisters have broken. The good thing is that the wounds are not painful due to the reduced sensation from spinal cord injury.
My mind must have been somewhere else when I lifted the bowl of porridge after ladling it out from the cooker. It slipped, and before I knew it, the porridge was all over my lap, my left foot and on the floor.
This is one of the risks of handling hot liquid or food for wheelchair users, especially when one is not careful. Past experiences with such wounds have taught me to keep them clean and dry, and they will heal in no time.
Related posts:
SAMM kesal kenyataan PM ; Malaysia tak perlu pergerakan hak wanita
Posted: 02 Oct 2012 02:02 AM PDT
Solidariti Anak Muda Malaysia (SAMM)
Solidariti Anak Muda Malaysia (SAMM) merasa kesal dan kecewa dengan kenyataan angkuh dan sombong Perdana Menteri Malaysia dalam Sambutan Hari Wanita 2012 hari ini di Sunway Pyramid.
Dalam laporan satu media internet (klik sini untuk baca lanjut) menyebut Najib menyatakan Malaysia tidak memerlukan sama sekali pergerakan hak wanita dalam negara ini. Beliau selaku Menteri Wanita dalam Majlis anjuran Kementerianya telah menghina perjuangan aktivis - aktivis hak wanita dalam negara ini. Majlis Sambutan Hari Wanita anjuran Kementerianya (Kementerian Pembangunan Wanita, Keluarga dan Masyarakat) ini seharusnya diadakan atas semangat menghargai perjuangan dan sumbangan wanita kepada negara, namun oleh kerana inilah kali pertama negara dan rasanya di dunia Menteri Wanita lelaki maka dengan jelas Menteri Wanita ini tidak menghormati sensitiviti dan melakukan penghinaan terhadap perjuangan wanita dalam majlis tersebut.
Najib jelas tidak memahami peranan menteri wanita dan tidak langsung ada gender sensitiviti kerana bukan sahaja menghina perjuangan aktivis wanita sebagai tidak perlu tetapi dalam ucapanya menyatakan pula lelaki sebagai spesis terancam di negara ini kerana 'kecemerlangan' wanita.
SAMM menuntut Najib berundur sahaja sebagai menteri di kementerian Pembangunan Wanita, keluarga dan masyarakat kerana jelas dia sendiri tidak faham peranannya sebaliknya hanya makan gaji buta selaku menteri di kementeri tersebut. Jika benar apa yang dikatakan Najib menjadi polisi kerajaan Bn yang tidak perlukan perjuangan pembelaan wanita maka seharusnya bubarkan sahaja terus kementerian Pembangunan Wanita, Keluarga dan Masyarakat itu. Dan bagaimana pula dengan pergerakan wanita Umno ? Kesian dengan makcik - makcik dalam wanita Umno yang dihina Presiden Umno yang pertama menjadi Menteri Wanita.
Maka tidak hairanlah dalam belanjawan tahun ini walaupun pada keseluruhannya meningkat 8%, tetapi peruntukkan Kementerian Pembangunan Wanita, Keluarga dan Masyarakat mengalami penurunan sebanyak 6%, dengan pengurangan sebanyak RM115 juta. 
Terend penurunan ini konsisten sejak 2010. Pada tahun 2010, Kementerian diberi peruntukan sebanyak RM2.4 bilion, kemudian pada tahun 2011, ia jatuh ke RM2 bilion, kemudian jatuh lagi pada tahun 2012 ke RM1.9 bilion dan sekarang untuk 2013 ia terus menurun ke RM1.8 bilion. 
Dalam ucapan belanjawan 2013, PM Najib cuma menonjolkan kononya belanjawanya prihatin wanita dengan peruntukan sebanyak RM50 juta untuk latihan Wanita untuk menjadi pengarah syarikat, latihan usahawanan (entrepreneurial training), latihan "online marketing" dan ujian mamogram. Inilah hasilnya apabila menteri Wanita adalah seorang lelaki. Jelas sekali Najib tidak faham langsung apa sebenarnya keperluan dan aspirasi Wanita. Pemahaman beliau mengenai isu-isu Wanita seolah-olah terhad kepada "bagaimana untuk membuat Wanita lebih menjadi seorang ahli perniagaan" dan peperiksaan payudara.
Dalam kesempatan ini juga SAMM menyambut baik dan mengajak rakyat melihat tawaran belanjawan alternatif negara yang dibentangkan oleh Pakatan Rakyat yang mengandungi tawaran Caruman Wanita Nasional dan Skim Elaun Penjagaan.
Caruman Wanita Nasional
adalah satu skim jaringan keselamatan sosial bagi Wanita suri rumah. Ideanya adalah seperti berikut; sekiranya suami meninggal dunia, menjadi kurang upaya atau menceraikan isteri, suri rumah akan mempunyai simpanan wang untuk menangani sebarang kemunkginan yang boleh terjadi. Kerajaan Pakatan Rakyat bercadang untuk memberikan caruman sebanyak RM600 setahun kepada setiap suri rumah, dan akan memastikan dan menggalakkan suami menyumbang sejumlah wang sebanyak RM120 ke RM1,200 setahun kepada caruman yang sama. 

 
Sasaran skim ini adalah untuk memastikan seorang suri rumah mempunyai sekurang-kurangnya simpanan sebanyak RM30, 000 ketika usia 50 tahun. Kami menjangkakan terdapat 5 juta suri rumah yang bakal menyertai skim ini dan ianya akan menelan belanja kira-kira RM3 bilion setahun. Walaupun skim ini adalah berdasarkan kepada prinsip kebajikan, sasaran ekonominya adalah untuk menggalakkan simpanan peribadi. Skim ini adalah merupakan salah satu program kita untuk meningkatkan pendapatan isi rumah (disposable income).
Skim Elaun Penjagaan
Anak diperkenalkan untuk menolong wanita miskin yang bekerja dimana pendapatan isi rumah yang kurang daripada RM1, 000 sebulan. Bagi setiap kanak-kanak di bawah umur 12 tahun, kita akan menyediakan dana jagaan kanak-kanak sokongan sebanyak RM1, 000 setahun. Sokongan ini berhasrat membantu ibu yang bekerja untuk membayar yuran pengasuh menjaga anaknya ketika ibu sedang berkerja.Skim ini dilihat usaha bersungguh untuk membebaskan serta memperkasa wanita untuk bekerja sendiri dan menyumbang secara serius kepada negara.
Young Syefura Othman
Penyelaras Segmentasi Wanita Muda Kebangsaan
Solidariti Anak Muda Malaysia (SAMM)
www.anakmudamalaysia.com
Pendedahan Azmin seharusnya mengingatkan NS dengan isu jalan RM 14 juta ; Najib hanya tiru strategi syarikat telefon untuk beli undi orang muda
Posted: 02 Oct 2012 01:07 AM PDT
Kenyataan Umum
Solidariti Anak Muda Malaysia (SAMM) N.Sembilan
2 oktober 2012
Mejuruk kenyataan pendedahan YB Azmin Ali ahli parlimen Gombak semalam berkenaan dengan pembinaan jalanraya menuju ke Bangunan Dewan Undangan Negeri Sabah yang sepanjang 0.9 km yang menelan belanja RM 14.9 juta. Angka ini amat memeranjatkan bagaimana ia dibina sehingga menelan belanja sebanyak itu. Jalanraya di Sabah amat teruk kualitinya sedangkan jalan ke pejabat ahli politik Sabah menelan belanja begitu tinggi. Perlu pendedahan segera siapa dibelakang pembaziran wang rakyat ini.
Dengan pendedahan Azmin ini kita di Negeri Sembilan seharusnya sedar dan ingat kes serupa juga pernah berlaku pada kita walaupun ia tidak segila nilai di Sabah namun nilainya tetap tinggi.
Projek menaik taraf (jalan asal sudah ada) jalanraya di Chennah, Jelebu sejauh 5km yang menelan belanja RM 41 juta. Ini semua seharusnya menjadi bukti yang mengingatkan rakyat bahawa nilai billion yang diumum kononya untuk kemudahan rakyat dalam belanjawan negara tidak akan bermakna apa-apa kerana masalah ketirisan dan rasuah terus tidak dibendung.
Setiap kali belanjawan buaya lapar kroni mereka akan terus kenyang tetapi rakyat cuma dapat halwa telinga. Menyentuh mengenai rebet telefo 3G sebanyak RM200 yang diumum oleh Najib selaku Menteri Kewangan yang juga Perdana Menteri untuk membeli undi anak muda ditegaskan ia hanya gimik semata. Kita selama ini sememangnya sudah diberikan rebet / potongan tertentu dari syarikat telekomunikasi contohnya saya baru miliki telefon pintar 3G dari DIGI dengan rebet RM600 lebih tetapi Najib baru mahu beri RM200. Strategi pemberian rebet sememangnya sudah menjadi strategi pemasaran syarikat telekomunikasi sejak lama dulu, kini Najib baru sedar dan mahu meniru dengan harapan membeli undi anak muda. Bagi kami semua anak muda yang mana patut ambil , ambil sahaja tetapi undi harus diberikan kepada 'agenda perubahan'.
Sekian.
Hamizan
Penyelaras Persama SAMM NS
Rebat Untuk Smartphone: Najib Memperbodohkan Rakyat
Posted: 02 Oct 2012 01:48 AM PDT
R
ebat RM200 bagi pembelian telefon pintar 3G adalah satu langkah yang tidak bijak oleh Perdana Menteri Datuk Seri Najib Tun Razak.
Najib mengumumkan pakej khas one-off, bernilai RM300 juta, bagi belia yang berusia 21-30 tahun, dan memperoleh pendapatan bulanan sebanyak RM3, 000 dan ke bawah.
"Ini adalah untuk memberi manfaat kepada 1.5 juta belia," kata Najib, yang juga Menteri Kewangan, berkata ketika membentangkan Bajet 2013 Jumaat lepas.
Walau bagaimanapun, pengarah strategik PKR, Rafizi Ramli, berkata langkah itu hanya akan memperkayakan peniaga, kerana Najib juga mengumumkan bahawa rebat hanya akan sah apabila dibeli dari kedai-kedai yang dilantik.
"Ia adalah satu pengumuman yang bodoh.  Berapakah harga sebuah telefon pintar?  Harga purata adalah sekitar RM1, 000".

"Jika anak muda mahu menikmati rebat RM200, dia akan terpaksa membelanjakan RM800 dari poket sendiri untuk membeli telefon pintar.  Jadi, peniaga mendapat RM800".

"Jika anda tidak mengeluarkan RM800 anda tidak akan mendapatkan telefon pintar. Mereka yang akan mendapat manfaat adalah peniaga yang dilantik, bukannya Rakyat, " kata Rafizi.

Rafizi juga mengkritik peraturan yang ditetapkan oleh kerajaan untuk mendapatkan telefon pintar tersebut, pembeli juga mesti melanggan pakej internet.

"Itu bermakna anda tidak boleh lagi menjadi pengguna prabayar yang anda perlukan untuk melanggan pakej internet jika anda mengambil kesempatan daripada rebat, yang pasti kos akan menjadi lebih tinggi.

"Ini akan terus meningkatkan perbelanjaan orang-orang yang membeli telefon pintar.  Ia adalah ekonomi bodoh Najib.  Dia tidak faham?  Dia tidak berfikir? " Kata Rafizi.

"RM200 tidak mencukupi untuk membeli telefon pintar.  Pengumuman adalah hanya untuk menarik pengundi muda.  Jika Najib fikirkan dia boleh memenangi pilihan raya umum yang akan datang dengan skim itu, dia akan silap."

Beliau menambah bahawa Najib telah menyediakan gula-gula untuk kumpulan sasaran tetapi telah melakukan sedikit untuk wanita dan warga emas dalam Bajet 2013.

Dan juga Anak Muda mahukan pendidikan percuma la… bukannya kurangkan harga telefon..... bodoh punya NAJIB...  lagi bagus kalau duit itu digunakan untuk buat jalan tar pergi ke ba'kelalan atau buat jalan-jalan lain di Sarawak… ataupun RM300juta itu digunakan untuk manafaatkan rakyat dengan lebih bijak… tak gitu Najib??? -reformasi anak muda


SAMM Melaka akan lapor SPRM isu perbelanjaan melampau perkahwinan anak Ali Rustam
Posted: 01 Oct 2012 11:59 PM PDT
Kenyataan terbuka
Solidariti Anak Muda Malaysia (SAMM) Melaka
2 oktober 2012
Pertama sekali SolidaritiAnak Muda Malaysia (SAMM) Melaka dengan ini mengambil kesempatan mengucapkan tahniah kepada Ketua menteri Melaka atas acara gilang gemilang persandingan anak sulung Mohd Ali, Mohd Ridhwan, 26, dan pasangannya Nur Azieha Mohd Ali, 26.
Acara berlangsung dengan penuh meriah dan dihadiri Sultan Selangor, para menteri dan juga kenamaan lain. Siti Nurhaliza juga didatangkan klhas dalam majlis tersebut untuk mendendangkan lagu.
Namun menjadi persoalanya kini menurut laporan media kehadiran lebih 100,000 tetamu (ada laporan yang mengatakan 130,000orang juga). Jika dalam kiraan minima dan mudah seorang tetapu majlis persandingan itu menelan perbelanjaan RM10 maka tidak berdasarkan laporan media lebih 100,000 tetamu maka kos makanan sahaja sudah RM1juta lebih.
Dengan kehadiran yang angkanya jauh lebih besar dari rumah terbuka PM dan persediaan serta sambutan yang lebih hebat angka mungkin menelan belanja lebih RM2juta. Itu kiraan minima tetapi melihat persediaan majlis yang turut dihadiri Yang Dipertua Negeri melaka, Sultan Selangor dan ramai VVIP lain rasanya menjangkau perbelanjaan mungkin lebih RM30 seorang maka akan sampai RM3 juta lebih. Maka persoalanya kini mana sumber penganjuran majlis berkenaan. Jika RM sendiri, adakah ia angka munasabah simpanan seorang Ketua Menteri, jika ia tajaan siapa yangmenajanya dan apa kepentingan pihak yang menaja ?
Dalam majlis yang gilang meilang ini bukan sedikit agensi kerajaan juga turut kelihatan dikerah untuk menjayakan program ini. Berapa banyak wang rakyat terbazir membawar kos pengangkutan anggota kerajaan terbabit, elaun lebib masa termasuk makan dan minum mereka ? Adakah wajar dalam keadaan anggota keselamatan negara kurang maka mereka dikerah menjayakan kenduri kahwin anak Ketua Menteri ? Adakah ini tidak wujud unsur penyalah gunaan kuasa ?
Maka atas dasar tanggungjawab terhadap wang rakyat Malaysia khususnya negeri Melaka SAMM Melaka mendesak Ketua Menteri yang sebelum ini pernah dihalang bertanding dalam Umno kerana Rasuah Politik untuk tampil memberikan penjelasan jujur dalam perbelanjaan majlis perkahwinan anaknya ini atau SAMM akan tampil membuat laporan SPRM dalam perkara ini.
Sekian.
Zuraidi Abdullah
Penyelaras SAMM Melaka
Posted: 01 Oct 2012 11:30 PM PDT
John and Roberta were touring their brand new house. It was a house that Roberta had paid for with her money, a fact of which she constantly reminded John.
In each room of the house she said: "John, if it were not for my money, we would not be here."
John didn't say a word.
That afternoon a truck delivered a load of new furniture which Roberta paid for with her money.
After the furniture was in its place, they toured the house again.
As they observed each room, beautifully appointed and magnificently decorated, Roberta reminded her husband: "John, if it were not for my money,
this furniture would not be here."
Again, John was silent.
Late in the afternoon another truck came with a special piece of furniture which was to be the focal point of the family room.
It was a combination stereo-television-computer center all wrapped into one gorgeous piece of furniture. Roberta paid for it with her money.
When it was in place, Roberta again said: "John, if it were not for my money, that beautiful electronics system would not be here."
Finally, John spoke: "Honey, I don't want to make you feel bad, but...if it were not for your money, I wouldn't be here either!"
_____________________
A couple decided to take their teenage daughter to a shopping mall in a nearby town one weekend.
As they were getting ready to go, the girl came downstairs dressed in short shorts and a spaghetti string top.
An anticipated fight broke out between her and the husband over her inappropriate attire.
In order to keep the peace, the mother stepped in and reminded her husband that when they were young she had dressed the same way, it was the style.
He said, "Yeah! Well if you remember right I had something to say about that, too!"
:Yes dear", she said, "you did . . . you asked me for my phone number!"
______________________________
A woman wanted to reach her husband on his mobile phone but discovered that she was out of credit.
She instructed her son to use his own phone to pass across an urgent message to daddy who is at his work site.
After the son had called, he got back to mummy to inform her that it was a lady that picked up daddy's phone, the three times he tried reaching dad on the mobile.
Women!! She waited impatiently for her husband to return from site, immediately she sighted him, she gave him a very hard slap.
While the man was trying to ask why? She repeated the slap, people from neighborhood rushed around to know the cause of this.
The man asked his son to tell everybody what the lady said to him when he called, son said:
The number u are trying to call is not reachable at the moment. Please Try Again Later.
Lajim dedah Anwar dianugerah tanah di Sabah oleh Sakaran Dandai
Posted: 01 Oct 2012 10:34 PM PDT
Ketika Datuk Seri Anwar Ibrahim membahaskan belanjawan semalam (1 Okt 2012) dalam Dewan Rakyat telah bangkit Datuk Seri Panglima Lajim Ukim mencelah dengan soalan pendedahan bahawa Anwar Ibrahim pernah dianugerahkan tanah oleh Datuk Seri Panglima Sakaran Dandai ketika menjadi Ketua Menteri Sabah.
Selepas itu Anwar terus memberi respon dengan yakin menyatakan "Ya Benar tetapi anugerah tanah tersebut melalui surat dan bertanya adakah pemberian tanah kepada pemimpin ini menjadi amalan ?"
Mungkin ramai yang tidak perasan atau memberi perhatian terhadap celahan Lajim semalam dan respon Anwar.
Perlu dilihat inilah amalan biasa pemimpin Sabah yang mengampu pemimpin atasan Bn demi survival politik peribadi mereka. Namun pemimpin Bn Sabah inilah antara mereka yang kononya melaungkan sentimen politikkenegerian yang menyerang pemimpin PR kononya menyibuk di Sabah, kerana bagi mereka kehadiran orang semenanjung mengganggu. Namun merekalah juga yang sanggup melihat rakyat Sabah menderita ramai tidak bertanah dan menumpang namun mereka menggunakan tanah Sabah untuk kepentingan mereka,
Sepatutnya Lajim meneruskan pertanyaan dengan bangkit mencelah selepas Anwar respon menolaktanah dengan bertanya kepada pemimpin sebelah Bn khususnya dari Sabah, benarkah Dr. Mahathir punya tanah di Sabah dan benarkah isteri pemimpin utama Bn juga punya tanah di Sabah ? Dan jika ditanya kepada ahli parlimen siapa yang ada tanah di Sabah atau Sarawak sila keluar dewan nescaya hampir kosong kerusi di sebelah Bn dan jumlah milikan tanah masing masing cukup besar di negeri termiskin di Malaysia itu.
Harap sepanjang perbahasan ini ada ahli parlimen yang berani bangkit menyambung persoalan Lajim semalam,