---
My Birthday on Lunar Calendar...
Posted: 23 Feb 2013 09:01 AM PST
I was born on the eight day of Chinese New Year... And for Hokkien, the eight day is a very important day. Yesterday was the 8th day of CNY. I woke up as early as 8am... And lazying on the bed until 9 something...
Since sister wanted to eat Bah Kut Teh (BKT). We decided to pay a visit to my cousin place in Shah Alam. My nephew brought us to the BKT @ bukit Raja Klang area. Near the i-city area.
The Kitchen - like a manufacturing
The Food
The BKT is nice but the service is extremely lousy... bad management, the staff doesn't even smile and very rude to their customers. So i would not recommend this place although the food is nice. BTW, the restaurant name is Teluk Pulai Bak Kut Teh...
After the BKT, we went to NSK a huge hypermarket (this will be another post - stay tune). Mom just bought a couple of vegetables and we left the place.
I gotta have another eating session at night after sending my parent to a Wedding Anniversary function @ Jaya 33. My sister, Bro-in-law and I met up my aunty for dinner. We pop over to the NEW PARIS. I bet whoever stay in klang valley should know this restaurant...
The Crowded Restaurant
So what we ate?
Lou Sang - Huat ar :p
Year Year Got Fish
This year we didn't celebrate the 8th days night event... So we picked up my parent from Jaya 33 and headed back home and sleep. That's my Lunar Calendar Birthday :)
Pelajar Bukan Islam Belajar Di Sekolah Agama Dapat Perhatian
Posted: 23 Feb 2013 10:26 AM PST
S
eorang pelajar cina, Lim Jia Piau Edward, 10 tahun dan bersekolah di darjah empat Sekolah Rendah Jenis Kebangsaan Cina (SRKJ(C) Tanjong Karang yang telah dihantar oleh kedua ibubapanya untuk belajar di Sekolah Rendah Agama (SRA) Seri Desa Tanjong Karang sejak tahun lalu telah mendapat perhatian daripada Pegawai Penyelaras DUN Sungai Burong, Ustaz Mohamad Judi Sarjo.
Yang Dipertua (YDP) PAS Tanjong Karang itu telah turun sendiri ke sekolah berkenaan untuk bertemu sendiri dengan pelajar tersebut yang kini sedang belajar di darjah 2.

Saya rasa jarang, orang bukan beragama Islam, dihantar oleh kedua ibubapanya untuk belajar di SRA untuk mendalami matapelajaran Islam. Saya terharu dengan keberanian ibubapa pelajar tersebut yang berani menghantar anak mereka untuk belajar di sekolah berkenaan, katanya lagi.



Sepanjang saya bertugas sebagai pendidik sebelum bersara lebih setahun yang lalu, belum pernah orang bukan Islam dihantar oleh kedua ibubapanya untuk belajar di sekolah agama. Semoga dengan ini, Allah akan membukakan hidayah kepada kedua ibubapanya... katanya lagi yang juga merupakan bekas Guru Besar di SRA Bukit Belimbing dan telah bersara pada tahun 2011.

Saya telah menyemak sendiri bacaan fatihah dan doa-doa yang telah dihafal dan beliau dapat membaca dengan baik sebagaimana pelajar-pelajar beragama Islam yang lain, katanya lagi.

Sewaktu ditemui, bapanya Lim Bun Siang dan ibunya, Gan Huey Teng, yang mempunyai perniagaan sendiri di Tanjong Karang, mengakui memang berhasrat untuk menghantar sendiri anaknya untuk belajar di sekolah agama supaya anaknya itu dapat menguasai Bahasa Arab dan Jawi serta matapelajaran lain dengan baik. -sgburong


Second Chances: Breaking Barriers – The Borneo Post – 16 February, 2013
Posted: 23 Feb 2013 06:27 AM PST
First article for the Breaking Barriers column in The Borneo Post by Peter Tan.
Image courtesy of Phyllis Wong.
Second chances
by Peter Tan. Posted on February 16, 2013, Saturday

Peter Tan

IT all happened one sunny day in October 1984. I dived into the shallow end of a swimming pool. My head hit the floor causing a compression fracture of the fifth and sixth cervical vertebrae. A piece of bone broke off and cut into my spinal cord.

Paralysis was instant. I floated face down in the water, unable to stand up or even lift my head above the water to breathe. As my lungs ran out of air, all the things that I have done and images of my parents flashed before my eyes. If not for my classmates who rescued me, I would have drowned.

The full impact of the injury only dawned on me when I was examined at the hospital. There was no sensation from my upper chest down. My arms were weak. I could not move my fingers. I did not know where my legs were.

As my mother was feeding me in the hospital one evening, I wondered if the rest of my life was going to pan out like that, having to depend on her to clean, feed and do everything else for me. What would become of me?

The doctor's prognosis was depressing. He indicated that there was a very slim chance of me ever being able to walk again. My mother held my limp hand as we openly cried at the great tragedy that had befallen me.

The doctor put me on skull traction for eight weeks. It was to realign my spine. When that failed, I had to undergo a four-hour surgery to remove the bone fragment and have the two vertebrae fused together for strength.

I was 18 then. I was in Form 6. My parents had great plans for me. My father had wanted me to become an electrical engineer. I had no idea what I wanted to be. That tragic accident put paid to whatever ambitions they had for me.

They never once asked me what happened in the pool. Silently, my father blamed himself for the accident. I was given a place in a mainstream school but he made me enrol in a private school. That, he reasoned, allowed me to spend too much time at the swimming pool resulting in the accident.

The doctor sent me home after four months in hospital. Although I regained back some sensation and strength in the limbs, it was not enough to allow me to be independent. My mother had to help me with most of my activities of daily living.

For five years, I underwent intensive physiotherapy and exercised hard at home, hoping against hope that I could walk again. When that did not work out, I resigned myself to the fate that I would remain in the helpless condition I was in, always having to depend on other people even for the simplest of tasks.

One relative told me straight to the face that I was still in a wheelchair because I was lazy. A friend said that I did not have enough willpower to get well again. There was even a suggestion to put me inside a burning building to literally make me stand up and run for my life: "just like in the movies".

Perhaps, they were right. If I had put in more effort, I really could be walking again. I really wanted to try harder but my body could not take it any more. My back and right knee were already injured from overexertion.

After my mother passed away, I had a domestic helper to cook, clean and do laundry. When she left two years later, I attempted to live by myself. It was hard work even though I had occasional help from the neighbours.

Cooking took up most of my time. I practically did not have the strength to do anything else after I had cleaned up. That was the most trying time of my life.

In 2005, a couple of disabled friends suggested that I attend an Independent Living Programme workshop organised by the Welfare Department and the Japan International Cooperation Agency.

I thought I could finally learn how to perform household chores and live by myself more efficiently. To my disappointment, the workshop taught none of those skills. However, the two disabled resources persons from Japan opened up my mind to a totally different meaning of independent living.

I was selected to undergo further training in Tokyo after that workshop. The two weeks in Japan gave me a deep insight into how disabled people there live a dignified and productive life.

They have personal assistants providing the necessary support for their activities of daily living which include toileting, cooking, feeding, household chores and even assistance at work.

Together with a very accessible built environment and public transport system, even the most severely impaired persons were able to lead a fulfilling life, be gainfully employed and realise full participation in society.

That experience changed my misconception that being in a wheelchair was condemnation to a life of misery. From seeing myself as a helpless person, I turned into a change agent, working with other disabled activists to influence society to be more inclusive.

After more than two decades of trials and tribulations, at the age of 40, I finally discovered what I want to be! And I invite you to take this journey with me to make Malaysia, and the world for that matter, a better place for everyone.

Comments can reach the writer via columnists@theborneopost.com.
Link to the article: http://www.theborneopost.com/2013/02/16/second-chances/
Covert Islamisation Part 2: What the bishops found out by Bob Teoh
Posted: 23 Feb 2013 06:27 AM PST
In Part 1, the Catholic Church in Sabah has exposed a covert ploy to convert under-aged students to Islam in Labuan and complained that non-Muslim students at the Labuan Matriculation College between 17 and 18 years old, "are constantly subjected to various forms of harassment, ridicule and pressure to change their religion."
What the bishops found out shocked them. Some teachers there were proselytising Christian students resulting in some converting to Islam. The called for full probe after which a strongly worded letter jointly signed by the four Catholic bishops of Sabah together with a report prepared by the Sabah Catholic Diocesan Centre was despatched to the highest levels with copies to Education Minister Muyhiddin Yasin, who is also the Deputy Prime Minister as well as two Sabahan Christian ministers, Bernard Dompok and Dr Maximus Ongkili, as well as to Murphy Pakiam, President of the Bishops' Conference of Malaysia.
More poignantly, the newly established Vatican Embassy in Malaysia known Apostolic Nunciature was also notified through its Charge' d'Affairs Monsignor Marek Zalewski. In their joint letter dated 5 October 2012, the four Bishops claimed that some lecturers at the Federal funded Labuan Matriculation College "are abusing their position as teachers/mentors by imposing their beliefs on (non-Muslim) students during classes and through the activities of the college. Some lecturers have made offensive remarks about Christianity with intent to hurt the religious feelings of the students."

"In the light of the above, we trust that the college will uphold our constitutional rights as Malaysians and ensure that any infringement of the students' rights is stopped immediately," they added.
According those close to the case, the college has transferred a teacher identified by the students as one of those involved in the covert ploy has been transferred back to Peninsular Malaysia to placate the Catholic Church of Sabah. The matter came to light when on 16 July last year, the Catholic Church received information through Catholic students at the matriculation college that some of the Muslim lecturers there attempted to influence their faith and as a result several students have embraced Islam. 
A full probe was conducted by the church and written evidence was gathered from the students. The college has 2,771 residential students from Sabah, Sarawak and Labuan of which half or some 1,232 are Christians, the rest being Muslims. There are also 77 Buddhist students there. The probe report said some Muslim lecturers disparaged Christianity, make comparison of Christianity with Islam, ridiculed (memalukan) Christian students, infused Islamic teachings during lessons even those which had nothing to do with the subject matter, and holding classes, activities and forums in suraus.

When two Catholic teachers tried to intervene in the case of an Iban Catholic girl who had converted, she was advised by an ustaz to make a police report against them for harassment. She made two police reports and another was also made by another Muslim lecturer.
According to the probe report, the modus operandi of the covert ploy to convert Catholic students is to spot students who are weak in their faith and those from poor families. They also look out for students who do not attend church regularly as well as those from broken families. The two case cites in the report fit this profile. One is an Iban girl from a longhouse in Kanowit, an old Chinese trading post on the Rejang River, Borneo's second longest river. Her father is unemployed while her mother is a farmer. She has five other siblings. She converted to Islam when she reached 18 years of age and changed her name to a Muslim one. 
I managed to speak to her mother through mobile phone. She said her daughter didn't ask them for permission to convert. She just told them when she came back wearing a tudung or the Muslim head covering. She said her daughter seldom went to church. Asked why she didn't intervene she replied, "Apa boleh buat." (What can we do). The other girl is a Melanau from Miri who converted she was just two months short of the legal age of 18. She asked both her parents to accompany her to the religious department to give their consent. Both didn't agree but went nevertheless to the department. I asked the father why he did that. "Tak tahu lah."(Don't know). He gave the same reply to my other questions or "dia suka" (she likes). 
According to current issue of Catholic Sabah, the fortnightly newsletter of the Sabah Catholic Church, following the expose by the four bishops and publication of their letter, the education authorities responded by sending a senior delegation last month led by Dr Sariah Abdul Jalil from the Ministry of Education which included Sawan@ Rizal bin Amil, the director of the college and its deputy, Kamarudin Mansur, and five other key personnel from the college for a discussion with the Sabah Catholic Church to "thrash out certain issues." Subsequent to the meeting, the bishops were invited to submit a letter to Dr Sariah, outlining their complaint which she would include in her report to "higher authorities", the newsletter added. 
Part 1:

Bishops expose ploy to convert under-aged students to Islam
Posted: 23 Feb 2013 05:26 AM PST
ထိခ်က္ကေတာ. ကမ္းကုန္
Tun Tun Lwin
"ကုလားေတြ ထြက္သြား" (သေရာ္စာ)
=====================
ငါတို ့ၿမန္မာမ်ားသည္
ရင္ဘတ္မွာ ဗံုးကပ္ၿပီး အေသခံတိုက္ပြဲ၀င္ရဲၾကသည္…
လူေရွ့သူေရွ့ ေသနတ္ ကို တရစပ္ပစ္တတ္ၾကသည္…
အမ်ားအက်ိဳးအတြက္ ကိုယ္က်ိဳးစြန္ ့ကာ ေဟးလား၀ါးလား ဆႏၵၿပတတ္ၾကသည္…
တေယာက္က ေဟးဆို သံေယာင္လိုက္ၾကသည္….
အဓိကရုဏ္းေတြမွာ ဆိုင္ခန္းေတြေဖာက္ ပစၥည္းေတြေဖာက္ အေခ်ာင္ႏိႈက္ေသာ မ်ိဳးခ်စ္မ်ားလည္း ဒုနဲ ့ေဒးရွိၾကသည္….
ငါတို ့မဟုတ္က ငါတို ့မုန္းသည္…
ငါတို ့ႏွင့္ မတူ ရန္သူပင္ၿဖစ္သည္…
ငါတို ့က ပ်င္း၍ ဖ်င္း၍ မတိုးတက္ေသာအခါ
ငါတို ့ႏွင့္လူမ်ိဳးတူ တိုးတက္ေနသူေတြကို မၿမင္
ငါတို ့ႏွင့္ လူမိ်ဳးမတူသူ တိုးတက္ေနသူေတြကို လက္ညိႈးထိုး ေစာင္းေၿမာင္းကဲ့ရဲ့ၾကသည္….
ငါတို ့ေနထုိင္ေသာ အမိၿမန္မာၿပည္ကို အလြန္ခ်စ္ေသာေၾကာင့္
ေန ့စဥ္ လမ္းေပၚကြမ္းတံေတြး တၿပစ္ၿပစ္ေထြးသည္…
ငါတို ့၏ အေမႏွမ ညီမအရြယ္မ်ားကို စာနာကာ ကားမွတ္တိုင္မွာ ေဆးလိပ္ဖြာၾကသည္….
ငါတို ့၏ ဘိုးဘြားမ်ားကို ရိုေသေသာေၾကာင့္ ဘတ္စ္ကားေပၚတြင္ ထိုင္ခံုလုၾကသည္…
ငါတို ့၏ သယံဇာတမ်ားကို အထြဋ္အၿမတ္ထားကာ ေက်ာက္စိမ္းေတြေရာင္းစားၾကသည္….
ငါတို ့ ကုလားဆိုင္ေတြကို အားမေပးဘူး…. ကိုယ့္ဘာသာကိုယ္ ဒံေပါက္ခပ္ည့ံညံံ့ေတြ လုပ္စားၾကမယ္….
ငါတို ့တရုတ္ဆုိင္ေတြကို အားမေပးဘူး…. ကိုယ့္ဘာသာကိုယ္ တုန္ရမ္းဟင္းခ်ိဳ ခ်ိဳခ်ိဳေလးလုပ္ေသာက္ၾကမယ္….
ကုလားေတြ ငါတို ့ဆိုင္ေတြမွာ လာ၀ယ္ရင္ ေမာင္းထုတ္ၿပစ္မယ္….ငါတို ့ထမင္းအငတ္ခံၿပီး ေမာင္းထုတ္မယ္…..
ငါတို ့၏ ၿမန္မာၿပည္သည္ ကုလားလက္ထဲေရာက္ၿပီး အပ်က္မခံႏုိင္…… ငါတို ့ကိုယ္တိုင္သာ ဖ်က္မည္…
ငါတို ့ဟာ ငါတို ့ရဲ့ ဘာမွမတိုးတက္မဖြံ ့ၿဖိဳးေသးတဲ့ ေၿမေပၚ က်ဴးေက်ာ္လာတဲ့သူေတြကို တိုက္ထုတ္ပစ္မယ္…….
ငါတို ့ေၿမမွာ ခိုကပ္ၿပီး စုတ္ၿပတ္သပ္ေနတဲ့ လူအဖြဲ ့အစည္းတခုကို ေအေက ၄၇ တလက္နဲ ့အမ်ိဳးၿဖဳတ္ပစ္မယ္…..
သူတို ့ေတြ ေသသြားေတာ့မွ ငါတို ့တိုင္းၿပည္ၾကီးတိုးတက္လာလိမ့္မယ္…..
အေမရိကန္ေလာက္နီးနီး အဆင့္အတန္းၿမင့္မားလာလိမ့္မယ္…..
သူတို ့ေတြ တေယာက္ေသတိုင္း သူတို ့ကိုယ္ထဲက ၂၄ ကာရက္ စိန္တံုးၾကီးေတြ ထြက္ထြက္က်လာတယ္ေလ…..
ဒါေတြက ငါတို ့တုိငး္ၿပည္အနာဂတ္အတြက္ အဓိက အရင္းအႏွီးပဲ……..
ငါတို ့အခုလက္ရွိမွာ သူတို ့ေတြ ေသကိုေသရမယ္……….သူတို ့မေသသ၍ ငါတို ့တိုင္းၿပည္ဟာ ဆင္းရဲေနဦးမွာပဲ…..စုတ္ၿပတ္ေနဦးမွာပဲ……
ၾကည့္စမ္း ဟိုမွာ ဟိုတရုတ္ Mark X စီးသြားေနတယ္…..ငါဆုိကၠားေပၚကေအာ္ေၿပာလိုက္တယ္….
"မေက်နပ္ဘူး…ဒီဘဂၤါလီေတြကို သတ္"
ငါလည္း Mark X ၀ယ္စီးပစ္မယ္……..
ငါတို ့ရဲ့ သန္းခ်ီတန္တဲ့ အိမ္ေပၚမွာ တက္ေနေနတဲ့ ဒီဘဂၤါလီေတြကို ေမာင္းထုတ္ပစ္မယ္……သူတို ့မရွိေတာ့မွ ငါတို ့ရဲ့ ဇိမ္ခံအိမ္ၾကီးထဲမွာ ငါတို ့ေအးေဆးဇိမ္ယူလို ့ရလိမ့္မယ္…….
ဒီေတာ့ ရဲေဘာ္တို ့…..ရရာလက္နက္ တုတ္ဓားမက်န္ လွံတေခ်ာင္းမခ်န္ အကုန္ကိုင္စြဲၿပီး ခ်ီတက္ၾကစို ့…..
ဘဂၤါလီအလိုမရွိ…ရိုဟင္ဂ်ာအလိုမရွိ…
ငါတို့ ရဲ့ စုတ္စုတ္ၿပတ္ၿပတ္ႏုိင္ငံထဲက ထြက္သြားၾက……………..
ငါတို ့ႏုိင္ငံ မင္းတို ့လာဖ်က္စရာဘာအေၾကာင္းမွမရွိဘူး ငါတို ့ဘာသာ ငါတို ့ဖ်က္ၿပမယ္…….
မင္းတို ့ေအးေဆး အိမ္ၿပန္ၾက……………………………..
M-Media
88 Ko Mya Aye with Maung Maung
Posted: 23 Feb 2013 05:02 AM PST
ကိုျမေအးနဲ႔အဖြဲ႔ကို ဧည့္ဝတ္ျပဳရင္း စကားေတြအမ်ားႀကီး
ေျပာျဖစ္ခဲ့တယ္-
ကၽြန္ေတာ္လဲ ႀကိဳတင္သိထားတာမဟုတ္ပါဘူးဗ်ာ-
EduZone ကအခန္းအနားဖိတ္လို႔ သြားလိုက္ တာ-အခန္းအနားၿပီးေတာ့ ကိုျမေအးက
ကၽြန္ေတာ့္ဆိုင္က ဒန္ေပါက္စားခ်င္တယ္ဆို ၿပီး ေရာက္လာၾကတာပါ။ ေအးေအးေဆးေဆး
စကားေတြေျပာျဖစ္သလို ေျမာက္ပိုင္းျပန္ စမားညီညီတို႔ျမင့္သိန္းတို႔ယာကြတ္တို႔နဲ႔လဲ ေတြျဖစ္သြားတာေပါ့-ကာတြန္းေဝယံကေတာင္ ကယ္ရီေကးခ်ား ဆြဲဖို႔ ကိုျမေအးကို ဓာတ္ပံုဝင္ရိုက္သြားေသးတယ္။
မႏၲေလးက ကၽြန္ေတာ့္လုပ္ေဖၚကိုင္ဘက္ေတြ ျဖစ္တဲ့-ကိုေဇာ္ေဇာ္-ထြန္းသင္းဘရားသားစ္က ကိုထြန္းလြင္ဦး
ဂ်ဴပီတာ ကိုခင္ေမာင္ေထြး တို႔နဲ႔လဲ ေတြ႔ျဖစ္ သြားတာေပါ့ဗ်ာ။
အဓိကေျပာျဖစ္တာေတြကို မနက္ဖန္ေရာက္ရင္ status ေရးတင္ေပးပါ့မယ္-အၾကမ္းဖ်င္းေျပာရရင္
လက္ရွိျမန္မာနိုင္ငံသားေတြရဲ့ၾကားမွာ ျဖစ္ေပၚ ေနတဲ့ စိတ္ဝမ္းကြဲျပားမႈေတြပေပ်ာက္ၿပီး
နိုင္ငံသားအခ်င္းခ်င္း သဟဇာတျဖစ္ေအာင္
နားလည္မႈေတြ ေဖၚေဆာင္ေရးကိစၥေတြပါ။
Raja Nazrin Nyatakan Kebenaran: PAS Jauh Lebih Berintegriti Daripada UMNO
Posted: 23 Feb 2013 07:32 AM PST
D
itakdirkan Allah penulis dijemput hadir ke majlis wacana perpaduan ummah anjuran DBP pada 19 Februari 2013 dengan acara kemuncaknya ialah titah Diraja DYMM Dr.Raja Nazrin.
Apa yang ingin sangat penulis kongsikan maklumat kepada masyarakat di Malaysia ialah mengenai inti titah Diraja DYMM Raja Dr. Nazrin yang jujur dan berpandangan jauh dalam isu perpaduan ummah yang membabitkan UMNO dan PAS sebagai dua kuasa politik Melayu di negara ini.

Antara mesej titah baginda ialah;

i) PAS kini bukan lagi parti tok lebai dan guru pondok tapi parti yang dipimpin dan dianggotai oleh golongan ulamak, professional, teknokrat dan pelbagai kategori masyarakat yang kini berdiri sama tinggi dan duduk sama rendah dengan UMNO.

ii) Kehebatan PAS yang tidak ada pada UMNO ialah ketinggian peribadi pimpinan dan ahli-ahli PAS yang membudayakan hidup dengan masjid dan surau serta tazkirah dan syarahan agama dan tidak berpoya-poya.

iii) Kekuatan PAS sebagai wadah kepimpinan ummah kini setanding dengan UMNO dari segi kemampuan mentadbir Negara dan kedua-dua parti politik ini sama-sama mempunyai peluang menjadi juara ummah di Malaysia.

iv) Pendekatan kerjasama PAS dengan non muslim merupakan kemantangan pimpinan PAS dan merupakan strategi ampuh PAS dalam menyaingi UMNO khususnya dalam PRU 13.

v) Dalam menghadapi PRU 13 PAS dilihat lebih selesa kerana berada pada posisi offensive berbanding UMNO yang terpaksa defensive kerana dilingkari pelbagai isu kepimpinan, kronisme rasuah dan penyelewengan.

vi) UMNO dititahkan sebagai kurang berintegriti dalam menerajui pentadbiran negara kerana berlaku salah urus tadbir, kronisme, penyelewengan dan rasuah.

vii) UMNO dititah sebagai parti yang salah mendidik golongan muda yang kini diajar dan diasuh dengan budaya politik samseng yang mencemar demokrasi, menghakis keyakinan massa dan menjejaskan perpaduan di Negara ini.

viii) UMNO diititah telah melanggar dan membelakangi semangat perlembagaan persekutuan kerana menafikan prinsip dan tuntutan federalism atas negeri-negeri yang diperintah oleh pembangkang, walhal negeri-negeri tersebut di pilih oleh rakyat melalui demokrasi yang sah.

Berdasarkan mesej titah DYMM Raja Dr. Nazrin yang lahir dari kesucian hati baginda seperti senarai di atas, penulis mentafsirkan bahawa baginda DYMM Raja Dr.Nazrin menaruh keyakinan akan kemampuan PAS sebagai parti yang berpedomankan agama dalam mengurus Negara, memelihara dan memartabatkan ummah.

Justeru, maka kerapkali dalam titah baginda disebut PAS sebagai parti islam.

Selain itu, penulis mentafsirkan bahawa sikap dan pendirian PAS yang konsisten menolak kerjasama dengan UMNO serta membentuk wadah baru bersama PKR dan DAP adalah tindakan bijak, berpandangan jauh dan berada di atas landasan yang betul khususnya dalam menghadapi PRU 13. -HD


Posted: 23 Feb 2013 04:30 AM PST
Always do sober what you said you'd do drunk. That will teach you to keep your mouth shut. --Ernest Hemmingway
Always remember that I have taken more out of alcohol than alcohol has taken out of me. --Winston Churchill
He was a wise man who invented beer. --Plato
Time is never wasted when you're wasted all the time. --Catherine Zandonella
A woman drove me to drink and I didn't even have the decency to thank her. --W.C. Fields
Sir, if you were my husband, I would poison your drink. --Lady Astor to Winston Churchill; --His reply, Madam, if you were my wife, I would drink it.
If God had not intended us to drink beer, He would not have given us stomachs. --David Daye
Work is the curse of the drinking class. --Oscar Wilde
When I read about the evils of drinking, I gave up reading. --Henny Youngman
Beer is proof that God loves us and wants us to be happy. --Benjamin Franklin
If you ever reach total enlightenment while drinking beer, I bet it makes beer shoot out your nose. --Deep Thoughts, by Jack Handy
Without question, the greatest invention in the history of mankind is beer. Oh, I grant you that the wheel was also a fine invention, but the wheel does not go nearly as well with pizza. --Dave Barry
The problem with the world is that everyone is a few drinks behind. --Humphrey Bogart
Why is American beer served cold? So you can tell it from urine. --David Moulton
People who drink light 'beer' don't like the taste of beer; they just like to pee a lot. --Capital Brewery, Middleton, WI
Give me a woman who loves beer and I will conquer the world. --Kaiser Wilhelm
I would kill everyone in this room for a drop of sweet beer. --Homer Simpson
Not all chemicals are bad. Without chemicals such as hydrogen and oxygen, for example, there would be no way to make water, a vital ingredient in beer. --Dave Barry
I drink to make other people interesting. --George Jean Nathan
They who drink beer will think beer. --Washington Irving
An intelligent man is sometimes forced to be drunk to spend time with fools. -
-For Whom the Bell Tolls
, Ernest Hemmingway
You're not drunk if you can lie on the floor without holding on. --Dean Martin
All right, brain, I don't like you and you don't like me - so let's just do this and I'll get back to killing you with beer. --Homer Simpson
George Town emerged as the no 4th ranking in the most liveable city for retirees
Posted: 23 Feb 2013 03:05 AM PST
As reported in Guangmin
George Town emerged as the no 4th ranking in the most liveable city for retirees
退休後最適合居住城市‧檳州喬治市排第4
  2013-02-23 13:02
(檳城22日訊)世界著名搜尋網站雅虎(Yahoo)投選全球8個退休後最適合居住的城 市,檳城喬治市位居第四,也是亞洲唯一入圍的城市,為檳州再添榮譽。檳州城市及鄉村規劃、房屋和藝術委員會主席黃漢偉說,喬治市獲得這項榮譽,應歸功於多 項優秀條件,包括擁有濃厚人文氣息、醫療設備齊全及生活節奏不快。
在該項投選活動中,哥倫比亞的麥德林(Medellin)名列榜首,第二名為克羅地亞的杜布羅夫尼克(Dubrovnik),第3名則是厄瓜多爾的薩利納斯(Salinas)。
喬治市獲選的原因為本地的氣候適宜,距離檳城國際機場只有區區的11英里(約18公里),機場設有至少一條飛往美國的航線。
此外,喬治市也擁有可負擔且高素質的醫療設備,醫院及診所遍佈市區。
另外,大馬在全球退休的最低生活費用指數排在第三位,僅次於泰國和菲律賓。
檳州在過去10年,已有1萬9488名外國人,包括815名北美洲人,通過大馬第二家園計劃移居檳城,而喬治市早前也被聯合國教科文組列為世界文化遺產,本地特有美食文化也相當有吸引力。
近年來,檳州旅遊業榮獲多項國際性榮譽,雅虎網站把檳島列為死前必遊的島嶼之一,也在"2012年亞洲最適合居住城市"排行榜中維持在亞洲排名第八。
檳州地理環境舒適消費低
馬來西亞第二家園計劃授權代理拿督林民利認為,檳城吸引外國退休人士擁有不少原因,即地理環境舒適、人口不多、常年氣候溫度差異不大及生活消費低。
此外,檳城人也擁有不錯的英語水平,態度也相當熱情,這也是吸引外國退休人士的原因之一。
他週五接受《光明日報》訪問時指出,申請第二家園計劃的外國人士確實有所增加,但他不認為這將影響檳城的物價,大部份外國退休人士是選擇在檳城租借房子,渡過晚年。
他說,檳島一直以來都吸引不少退休人士到來,但如今年齡50歲以下的外國人也開始申請。在這之前,大部份申請人士都是來自日本及歐洲等國家,而中國的申請人數也在近年來逐增。
"喬治市入遺後,為檳城在國際社會上打響知名度,另外檳州在近年來也榮獲多項國際榮譽,讓不少外國人士開始瞭解檳城。"(光明日報)
Counter
Data
.com
credit cards
Counter
ျမန္မာ့ေျမမွ မြတ္စလင္မ်ား EBook (ဝါးခယ္မ ေမာင္မင္းႏိုင္)
Posted: 23 Feb 2013 02:38 AM PST
ဤစာအုပ္မွာ အစၥေရး လူမ်ိဳး သမိုင္းသုေတသီ မိုေရွးေယဂရ္က ၄င္း၏ မဟာဝိဇၹာဘြဲ႕ ဟီဗရူးတကၠသိုလ္သိုလ္ သို႔ တင္သြင္းခဲ့သည္ "The Muslim of Burma" က်မ္းကို စာေရးဆရာ ဝါးခယ္မ ေမာင္မင္းႏိုင္မွ ဘာသာျပန္ဆိုထားျခင္းျဖစ္ပါသည္။
Source: ျမန္မာ့ေျမမွ မြတ္စလင္မ်ား EBook (ဝါးခယ္မ ေမာင္မင္းႏိုင္)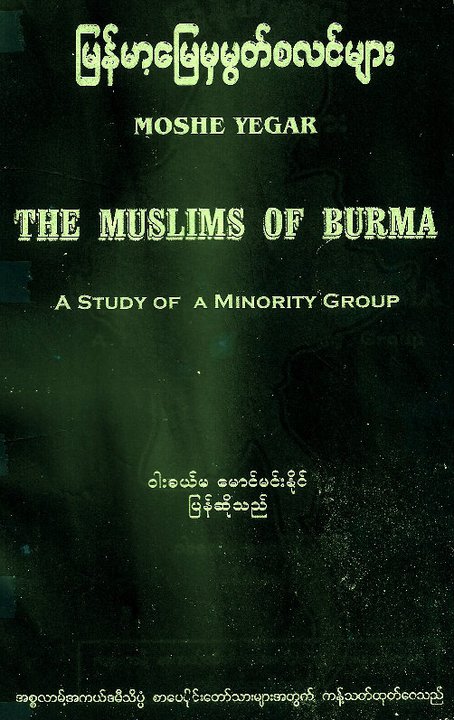 ေဖေဖာ္ဝါရီ ၂၂၊ ၂၀၁၃ M-Media
PDF Download ယူရန္
Muslim From Myanmar Land by Mmedia_Doc
Jaya Noodle House @ Jaya One PJ Wai Sek Kai
Posted: 23 Feb 2013 02:30 AM PST
My set lunch - rice with ginger chicken and herbal soup.
Jaya Noodle House established in 1975 is "the first air-conditioned noodle house in PJ."
Monday June 9, 2008
By GEETHA KRISHNAN
MORE than three decades of sharing an address is bound to leave one with a tinge of nostalgia.
Jaya Noodle House founder and head chef Lai Kok Choy, however, has a more pragmatic approach in dealing with change. Believing that people should evolve with the times, he simply uprooted his restaurant of 33 years to make way for new development and moved to a different address.
"My dad was one of the pioneer group of tenants to set up shop in Jaya Shopping Centre, then known as the Jaya Supermarket, at Section 14, Petaling Jaya.
"He was also among the last few to move out after we were informed of plans to demolish the building and turn it into a lifestyle mall," Lai's youngest daughter Chelsea, 37, revealed at the Jaya Noodle House's new premises at Jaya One, PJ.
Nostalgic sight: The old orange-and-cream tables and chairs are still a fixture at the outlet.
The new Jaya Noodle House opened in February and conveniently overlooks Jalan 13/6, opposite the Universiti Tunku Abdul Rahman's PJ campus. It nestles among eateries established at the Glutton's Row known as Wai Sek Kai.
When her father opened Jaya Noodle House in 1975 with three other partners, Chelsea was only four years old while her sisters, Bee Ling and Bee Kuan were seven and six, respectively. They now handle public relations, finance and kitchen operations.
A poultry supplier by trade, Lai went to Hong Kong to learn about the concept of a noodle house and returned to set up "the first air-conditioned noodle house in PJ."
He and his partners came up with a modest capital of RM5,000 each to start Jaya Noodle House but Lai bought over their shares two years later.
Still at it: Lai is still hard at work in the kitchen 33 years on.
"I decided to go with my instincts to stay put and abide by the management's decision to increase rental because Jaya had the Cold Storage Supermarket then and people would swing by the noodle house after grocery shopping.
"We stayed on till the eve of Chinese New Year this year because Cold Storage was still open and our regulars kept coming by," Lai said.
Initially, the noodle house had eight to nine items on its limited menu. An original copy is still available where a bowl of Abalone Noodles was then priced at RM3.80. The present menu offers over 70 dishes, including stalwarts like the Pig's Fore Shank Noodles, Steamed Duck with Salted Cabbage Soup, Stewed Beef Brisket Noodles and Yok Chuk Chicken Soup.
"Our local cook has been with us for over 20 years but my dad is still the best cook. He still makes the best Char Siew Noodles and we are grateful that his personal touch has remained throughout the years," Chelsea said while giving her father a fond glance.
The sprightly senior citizen turns 66 this year and has not thought about retiring.
"Your mind wanders when you have free time and I prefer to keep myself busy. I relax by working out at the Clark Hatch Fitness Centre at the Hilton Petaling Jaya," he said but Chelsea cheekily prodded him and said he also headed there for naps.
The warmth shared by father and daughters flows through the restaurant that has many regulars. One of the ways Jaya Noodle House has maintained its old customers is by retaining the old orange-and-cream chairs and tables.
Blast from the past: An old photograph of Lai standing in front of the old premises of the outlet at Jaya Supermarket, as it was then known.
"People are often unable to read our sign while driving by but glancing at the tables and chairs does the trick. Most of our customers are also senior citizens and Jaya One has ample ramps and parking facilities for the elderly and disabled," Chelsea explained.
The noodle house is the same size as before but has its own washrooms and was renovated at a cost of RM200,000 to include a new kitchen.
Rental is a cool RM25,000 monthly, a far cry from the RM2 per sq ft (0.09 sq m) Lai paid when he first opened at Jaya Supermarket.
When Lai opened there, only a handful of the lots were occupied. It is the same scenario in Jaya One with the Lai family poised once again for a new beginning.
JAYA NOODLE HOUSE (Non-halal) Lot 35-LG2, Block C, Jaya One, No 72A, Jalan University, Petaling Jaya (Tel:03-7954 2639). Business Hours: Daily, 10am to 10pm.
Usaha Takutkan Kaum Bukan Melayu Terhadap PAS Gagal
Posted: 23 Feb 2013 04:12 AM PST
၈၈မ်ိဳးဆက္ေက်ာင္းသား ဦးကုိကုိႀကီးေျပာ"တစ္ေယာက္နဲ႔တစ္ေယာက္ ယံုၾကည္တဲ့၊ ရင္းႏွီးတဲ့ လူ႔အဖြဲ႔အစည္းကုိ တည္ေဆာက္ၾက"
Posted: 23 Feb 2013 01:26 AM PST
(၅၉)လမ္း ဆုေတာင္းျပည့္ အစၥလာမ္၀တ္ေက်ာင္းေတာ္တြင္ က်င္းပျပဳလုပ္ေသာ (၁၄၈၇)ႏွစ္ေျမာက္ တမန္ေတာ္ေန႔အခမ္းအနားတြင္ ၈၈မ်ိဳးဆက္ေက်ာင္းသား ဦးကုိကုိႀကီးေျပာၾကားခဲ့ေသာ အမွာစကား
အားလံုးမဂၤလာပါ။ ဘုရားသခင္ထံေတာ္မွ ၿငိမ္းခ်မ္းသာယာမႈအေပါင္း သင္တို႔အားလံုးအေပၚမွာ က်ေရာက္ပါေစ။ ဒီေန႔ တမန္ေတာ္ေန႔အခမ္းအနားမွာ အခုလိုလာေရာက္စကားေျပာၾကားခြင့္ ရတဲ့အတြက္ေၾကာင့္ အခမ္းအနားျဖစ္ေျမာက္ေအာင္ စီစဥ္ၾကတဲ့ ပုဂၢိဳလ္ေတြေရာ၊ တက္ေရာက္အားေပးၾကတဲ့ ပရိသတ္အားလံုးကုိပါ အထူးပဲေက်းဇူးတင္ရွိပါတယ္။

ကၽြန္ေတာ္တို႔ ၈၈မ်ိဳးဆက္ ေက်ာင္းသားေတြအေနနဲ႔ အက်ဥ္းေထာင္ထဲကေန လြတ္ေျမာက္လာၿပီး တစ္ႏွစ္စြန္းစြန္းေလး ရွိလာတဲ့အခ်ိန္မွာ ႏုိင္ငံအႏွံ႔၊ ေဒသအႏွံ႔ကို သြားေရာက္ၿပီးေတာ့ ၿငိမ္းခ်မ္းေရးနဲ႔ ပြင့္လင္းလူ႔အဖြဲ႔အစည္း ေဖာ္ေဆာင္ေရးအတြက္ ေဟာေျပာတာေတြလုပ္ခဲ့ပါတယ္။ အဲဒီလိုလုပ္တဲ့အခါမွာ ေဒသအလိုက္ ေဆြးေႏြးဟာေျပာတာေတြရွိသလို အခါအားေလ်ာ္စြာ မတူကြဲျပားတဲ့ ဘာသာ၀င္ေတြအၾကားမွာ interfaith အျပန္အလွန္ ဆက္သြယ္ႏိုင္ဖို႔ ကၽြန္ေတာ္တို႔ေဆြးေႏြးခဲ့တာေတြလည္း ရွိပါတယ္။ မႏၱေလးမွာဆိုရင္ ဘာသာေပါင္းစံု စုစည္းထားတဲ့ interfaith နဲ႔ ကၽြန္ေတာ္တို႔ေဆြးေႏြးခဲ့ပါတယ္။
ကၽြန္ေတာ္တို႔ဟာ တစ္ေလွ်ာက္လံုး အေမွာင္ေခတ္ထဲမွာ အထူးသျဖင့္ အာဏာရွင္လက္ေအာက္မွာ ေနခဲ့ၾကရတဲ့အတြက္ အခု ဒီမိုကေရစီကုိ ဦးတည္ေတာ့မယ္ဆိုရင္ ကၽြန္ေတာ္တို႔ရည္မွန္းခ်က္က ပြင့္လင္းတဲ႔လူ႔အဖြဲ႔အစည္းျဖစ္ဖို႔။ ပြင့္လင္းတဲ့လူ႔အဖြဲ႕အစည္းျဖစ္ဖို႔ဆိုရင္ လူမ်ိဳးတစ္မ်ိဳးနဲ႔တစ္မ်ိဳးၾကား၊ တိုင္းရင္းသားတစ္မ်ိဳးနဲ႔တစ္မ်ိဳးၾကား၊ ဘာသာ၀င္တစ္ခုနဲ႔တစ္ခုၾကား အျပန္အလွန္ ယံုၾကည္ေလးစားမႈတည္ေဆာက္ဖို႔ အင္မတန္အေရးႀကီးပါတယ္။
အဲဒီေတာ့ ႏိုင္ငံသစ္တည္ေဆာင္တဲ့ေနရာမွာ ဘာသာေရးအဖြဲ႔အစည္းေတြ၊ လူမႈေရးအဖြဲ႔အစည္းေတြ အခန္းက႑က အင္မတန္အေရးႀကီးပါတယ္။ တစ္ေယာက္နဲ႔တစ္ေယာက္ သဟဇာတျဖစ္တဲ႔၊ တစ္ေယာက္နဲ႔တစ္ေယာက္ ေက်ာခ်င္းကပ္ႏိုင္မယ့္ လူ႔အဖြဲ႔အစည္းမ်ိဳးအျဖစ္ဘဲနဲ႔ ကၽြန္ေတာ္တို႔ႏုိင္ငံႀကီး ဖြံ႕ၿဖိဳးတိုးတက္ေရးကုိ ဘယ္လိုနည္းနဲ႔မွ ေဖာ္ေဆာင္ႏိုင္မွာမဟုတ္ပါဘူး။
ဒါေၾကာင့္ ကခ်င္ေဒသမွာျဖစ္ေနတဲ့ ကခ်င္လူမ်ိဳးဆုိတဲ့ တိုင္းရင္းသားအမွတ္အသားသ႐ုပ္တင္ မကဘဲနဲ႔ အမ်ားစုက ခရစ္ယာန္ဘာသာ၀င္ေတြ ျဖစ္ေနတဲ့အတြက္ ဘာသာေရးအမွတ္အသား သ႐ုပ္ေတြ ရွိေနပါတယ္။ ရခိုင္ေဒသျဖစ္ေနရင္လည္း လူမ်ိဳးေရး မဟုတ္ဘဲနဲ႔ ဘာသာေရးအမွတ္အသားသ႐ုပ္ေတြပါ ပါလာပါတယ္။ အဲဒီေတာ့ ကၽြန္ေတာ္တုိ႔က ကၽြန္ေတာ္ႏိုင္ငံမွာ ႏိုင္ငံသားစိတ္ဓါတ္၊ ႏိုင္ငံသားဆိုတဲ့ ယံုၾကည္မႈကုိ ေလးေလးနက္နက္
ေမြးျမဴၿပီးေတာ့ တစ္ဘက္မွာလည္း ဒုကၡေရာက္ေနတဲ့သူေတြအားလံုးကုိ လူမ်ိဳးဘာသာမခြဲဘဲနဲ႔ တေျပးညီ ကူညီေပးႏိုင္ဖို႔၊ ေထာက္ပံ့ေပးႏိုင္ဖို႔ ဦးတည္ေဆာင္ရြက္ရမွာျဖစ္ပါတယ္။
ကၽြန္ေတာ္တို႔ဟာ တေလွ်ာက္လံုးမွာ ေျပာေရးဆိုခြင့္မရွိခဲ့၊ တစ္ေယာက္နဲ႔တစ္ေယာက္ ရင္ဖြင့္ခြင့္မရခဲ့တဲ့အခါက်ေတာ့ ယံုထင္ေၾကာင္ထင္ တစ္ေယာက္ႏွင့္တစ္ေယာက္ အထင္မွားမျမင္မွားေတြ၊ အထင္အျမင္လြဲမွားမႈေတြ ျဖစ္ခဲ့ရတာ အမ်ားႀကီး ရွိခဲ့ပါတယ္။ အဲဒီမွာ ဘာသာေရးနဲ႔ပတ္သက္ရင္ေတာ့ ကၽြန္ေတာ္တို႔ ၈၈မ်ိဳးဆက္မ်ားရဲ႕အယူအဆက ဒါဟာတစ္ဦးခ်င္းရဲ႕ လြတ္လပ္စြာကုိးကြယ္ခြင့္၊ ယံုၾကည္ခြင့္ ျဖစ္တယ္။ အဲဒီမွာမွ ကၽြန္ေတာ္တို႔က ႏိုင္ငံေရး ႐ႈေထာင့္ကၾကည့္တဲ့အခါက်ေတာ့ ကၽြန္ေတာ္တို႔ႏုိင္ငံရဲ႕ သမိုင္းေၾကာင္းဟာ စာထက္အကၡရာ၊ ေက်ာက္ထက္အကၡရာ တင္တဲ့ကာလကေန ျပန္ၾကည့္ေနသလိုပဲ ႏွစ္ေပါင္းေထာင္ခ်ီၿပီး ရွိေနပါၿပီ။
အဲဒီေတာ့ ထူးျခားတာက ကၽြန္ေတာ္တို႔က ႏိုင္ငံေသးေသးေလး။ လူဦးေရကလည္း နည္းပါတယ္။ ေဘးပတ္၀န္းက်င္က ဧရာမ လူဦးေရမ်ားတဲ့ႏိုင္ငံေတြ တ႐ုတ္တို႔၊ အိႏၵိယတို႔ ၾကားထဲမွာ ဒီႏိုင္ငံေလး ႏွစ္ေပါင္းေထာင္ခ်ီေအာင္ ဘယ္လိုရပ္တည္ခဲ့သလဲဆိုတာကုိ ကၽြန္ေတာ္တို႔ ျပန္ေတြးၾကည့္ဖို႔ေကာင္းပါ တယ္။ အဲဒါက ဒီႏိုင္ငံရဲ႕ထူးျခားခ်က္ပါ။ တ႐ုတ္ေတြအမ်ားႀကီး၀င္လာလို႔ ကၽြန္ေတာ္တို႔ဟာ တ႐ုတ္ေတြ ျဖစ္မသြားဘူး။ အိႏၵိယနဲ႔အတူတူ အဂၤလိပ္လက္ေအာက္မွာေနခဲ့လို႔ အိႏၵိယျဖစ္မသြားဘူး။ အဲဒါ ဒီႏိုင္ငံရဲ႕ ထူးျခားခ်က္ပဲ။
ဘာေၾကာင့္လဲဆိုေတာ့ ဘာသာအယူအဆေတြ၊ ဘာသာတရားေတြ ၀င္လာေပမယ့္လို႔ ျမန္မာဆိုတဲ့ အမွတ္အသားသ႐ုပ္ကုိ ထိန္းသိမ္းႏိုင္ခဲ့တာဟာ ထူးျခားခ်က္တစ္ရပ္ပါပဲ။ ဥပမာ ကၽြန္ေတာ္တို႔ အမ်ိဳးသား၀တ္စံုဆိုၿပီးေတာ့ ၀တ္လာတဲ့အခါ ေယဘုယ်ပံုသ႑ာန္ကုိၾကည့္ရင္ ဒါဟာ (အကၤ်ီ ေကာ္လံ) တ႐ုတ္ဘက္က လာတဲ့ပုံစံပါ။ ဒါဟာ(ပုဆိုး) အိႏၵိယဘက္က လာတဲ့ပုံစံပါ။ ဒါေပမယ့္ ကၽြန္ေတာ္တို႔ရဲ႕ အမ်ိဳးသားဟန္ျဖစ္ေအာင္ ေမြးထားႏိုင္ခဲ့တယ္။ ဒဂၤါးဆိုလည္း ဒီအတိုင္းပဲ။ စာေပဆိုလည္း ဒီအတိုင္းပဲ။ ကၽြန္ေတာ္တို႔ဟာ အဲဒါကုိက ထူးျခားတာ။
ကၽြန္ေတာ္တို႔ဟာ တစ္ခါတစ္ေလက်ေတာ့ ကိုယ့္ႏိုင္ငံထဲမွာ အခ်င္းခ်င္း စည္းေတြထားၿပီးေတာ့ တစ္ေယာက္နဲ႔တစ္ေယာက္ ကြဲျပားျခားနားေနတဲ့အခ်ိန္မွာ အခုပဲ ကၽြန္ေတာ္ေျပာျဖစ္တယ္။ ဟို တစ္ခ်ိဳ႕ေနရာေတြမွာ ထင္သာျမင္သာေအာင္ေျပာတဲ့ေနရာမွာ အသံုးအႏႈံးနဲ႔ ပတ္သက္လို႔ ကၽြန္ေတာ့္ကုိခြင့္လႊတ္ေစခ်င္ပါတယ္။ ကုလား၊ ဗမာ အဲဒီလိုေတြေျပာေနၾကၿပီးေတာ့ ဟဂ်္ကုိ ဘုရားဖူးသြားတဲ့အခါမွာ ဗမာျပည္ကလာတဲ့ အစၥလာမ္ဘာသာ၀င္မို႔လို႔ ပါကစၥတန္တစ္ေယာက္လိုမ်ိဳး၊ အာရပ္တစ္ေယာက္လိုမ်ိဳး မျဖစ္ႏိုင္ပါဘူး။ သူတို႔ကုိ ဗမာျပည္ကလာတဲ့ အစၥလာမ္ဘာသာ၀င္ေတြအျဖစ္၊ ျမန္မာႏိုင္ငံသားေတြအျဖစ္ပဲ ဆက္ဆံပါတယ္။
ဥပမာ ဟာ တရုတ္ ဘာညာနဲ႔ေျပာၾကတယ္။ ကၽြန္ေတာ္တို႔ ဒီက လသာကေန အေမရိကကုိ ေရႊ႕ေျပာင္းသြားတဲ့ တ႐ုတ္ေတြကုိ ဘယ္သူကမွ တ႐ုတ္ျပည္က လာတဲ့တ႐ုတ္ေတြလုိ႔ မသတ္မွတ္ပါဘူး။ အေမရိကန္လိုႏိုင္ငံမ်ိဳးမွာေတာင္ ျမန္မာႏိုင္ငံကလာတဲ့ ျမန္မာႏိုင္ငံသားေတြ အျဖစ္ပဲ သတ္မွတ္ပါတယ္။ ေနာက္ကုိယ့္ႏိုင္ငံရဲ႕ဖြံ႕ၿဖိဳးတုိးတက္မႈ၊ ေနာက္က်တဲ့ ေအာက္က်ေနာက္က်ျဖစ္ရတဲ့ ဒဏ္ကုိလည္း အဲဒီခုနက အေခၚအေ၀ၚေတြ တ႐ုတ္တို႔၊ ကုလားတို႔လို႔ အေခၚခံရတဲ့သူေတြလည္း အတူတူပဲ ခံရပါတယ္။
ဥပမာအားျဖင့္ ႏုိင္ငံကူးလက္မွတ္ passport အနီကုိင္သြားတာနဲ႔ ဒီႏိုင္ငံထဲမွာ အခ်င္းခ်င္းေခၚေ၀ၚေနတဲ့ တ႐ုတ္ေခၚေခၚ ကုလားေခၚေခၚ ဗမာေခၚေခၚ ေဘးဖယ္ထားလိုက္တာ။ show money ပါသလား။ ဟိုမွာ ဘယ္ေလာက္ေနမွာလဲ။ အျပန္ ေလယာဥ္ လက္မွတ္ တစ္ခါတည္းပါသလား။ ဘယ္သူက ဒီမွာေနတဲ့အေတာအတြင္းမွာ တာ၀န္ယူမွာလဲ ဆိုတာေတြ ကုိ တစ္ျခားႏိုင္ငံသား passport စာအုပ္ေတြ ဆက္ဆံခံရသလို အဆက္ဆံမခံရဘဲနဲ႔ သီးျခားႏွိမ္ခ်ၿပီး ဆက္ဆံခံရတာခ်င္း အားလံုးအတူတူပါပဲ။ ႏိုင္ငံအျပင္ထြက္သြားရင္ ပုိသိပါတယ္။
အဲဒီေတာ့ ကၽြန္ေတာ္တို႔ ဟာ ႏိုင္ငံအသစ္တည္ဖို႔ႀကိဳးစားေနတဲ့အခ်ိန္မွာ ဒဏ္ခံရေတာ့လဲ ဗမာရယ္၊ တ႐ုတ္ရယ္၊ ကုလားရယ္၊ ရခိုင္ ရယ္၊ မြန္ရယ္ မခြဲပါဘူး။ အကုန္လံုးခံရတာပါပဲ။ အဲဒါကုိ ကၽြန္ေတာ္တို႔ တေလွတည္းစီးတယ္ အတူတူပဲလို႔ ျမင္တယ္။ လိႈင္းထဲ ေလထဲမွာ အတူတူေနရတဲ့သဘာ၀ကုိ the same boat လို႔ေျပာတာ။ အဲဒီ လိႈင္းထဲ ေလထဲမွာ ေနရတဲ့သဘာ၀ခ်င္းဟာ အားလံုးအတူတူပါပဲ။
အဲဒီေတာ့ ကၽြန္ေတာ္တို႔ႏိုင္ငံကုိ ျပန္တည္ ေဆာက္ေနတဲ့အခါမွာ ကၽြန္ေတာ္တို႔ဟာ ဘာသာေရးယံုၾကည္မႈေတြနဲ႔၊ လူမႈေရး တစ္ေယာက္နဲ႔တစ္ ေယာက္ ဆက္ဆံမႈေတြကုိ ခြဲထားေစဖို႔လိုပါတယ္။ ဘာသာေရးဟာ ကၽြန္ေတာ္တို႔ရဲ႕ယံုၾကည္မႈ။ ဒါ ဗလီတစ္ ခုမွာ ကုိယ္ယံုၾကည္ရာ တူညီတဲ့သူေတြ စုေ၀းၾကမယ္။ ဘုရားေက်ာင္းမွာ သက္ဆိုင္ရာယံုၾကည္တဲ့သူေတြ စုုေ၀းၾကမယ္။ တျခား သာေရးနာေရးကိစၥေတြမွာ၊ လူမႈေရးကိစၥေတြမွာ အားလံုးမွာ တစ္သားတည္း ကၽြန္ေတာ္တို႔ အစည္းအတားမရွိ၊ တံတိုင္းမရွိ ဆက္ဆံႏိုင္တဲ့ အေျခအေနမ်ိဳးကုိ ကၽြန္ေတာ္တို႔ တည္ေဆာက္ၾကရမယ္။
ကၽြန္ေတာ္တို႔၊ ကုိျမေအးတို႔ ဖိလစ္ပိုင္ႏိုင္ငံကုိ ေလ့လာေရး သြားခဲ့ပါတယ္။ အဓိကက ၿငိမ္းခ်မ္းေရးျဖစ္စဥ္ ႀကိဳးပမ္းတဲ့ေနရာမွာ ေလ့လာဖို႔ေကာင္းတဲ့ model တစ္ခုအေနနဲ႔၊ ပံုစံတစ္ခုအေနနဲ႔ ဟုိမွာက ခရစ္ယာန္အမ်ားစုေနတဲ့ႏိုင္ငံမွာ မြတ္စလင္ေတြနဲ႔ ၿငိမ္းခ်မ္းေရးဘယ္လို တည္ေဆာက္ ထားသလဲ။ လက္နက္ကုိင္ၿပီး ႏွစ္ေပါင္းမ်ားစြာ တိုက္ပြဲ၀င္ခဲ့တဲ့သူေတြ။ အခု သူတို႔ေျပာပံုအရဆိုရင္ 90 ရာခိုင္ႏႈန္းေက်ာ္ေလာက္ သေဘာတူညီမႈရၿပီးၿပီ။ ကၽြန္ေတာ္တုိ႔ အဲဒါကုိ ေလ့လာစရာတစ္ခုအေနနဲ႔ သြားတဲ့ အခါမွာ အဲဒီမွာ ေဆာ္ဒီကေနျပန္လာတဲ့ အိုလမာပညာရွင္ေတြနဲ႔ ကၽြန္ေတာ္တို႔ေတြ႔ခဲ့ပါတယ္။ မုတ္ဆိတ္ေတြ၊ အာရပ္၀တ္စံုေတြနဲ႔ မဟုတ္ဘူး။ ၾကည့္လိုက္ရင္ ဖိလစ္ပိုင္ႏိုင္ငံသား တျခားသူေတြနဲ႔ ဘာမွ မထူးဘူး။ ဒါေပမယ့္ သူဟာ အစၥလာမ္ပညာရွင္။
အဲဒီေတာ့ ဆိုလိုတာက အီမာန္ဆိုတာ ကၽြန္ေတာ္တို႔ နားလည္သေလာက္က အက်င့္သီလပဲ။ အီမာန္နဲ႔ social နဲ႔ ကၽြန္ေတာ္တို႔ ေရာေထြးလိုက္တဲ့အခါမွာ အခ်င္းခ်င္းၾကားမွာ စိတ္၀မ္းကြဲစရာေတြ၊ ပဋိပကၡျဖစ္စရာေတြ ႀကံဳရတဲ့အခါက်ေတာ့ ႏွစ္ေပါင္းေထာင္ခ်ီၿပီး ဒီေလာက္ ေရရွည္တည္တ့ံလာတာကုိ၌က ကၽြန္ေတာ္တို႔ရဲ႕ အားလံုးဘံုသေဘာေဆာင္တဲ့ ဒီအမွတ္အသား သ႐ုပ္ကုိ ကၽြန္ေတာ္တို႔ ထိန္းသိမ္းႏိုင္ခဲ့လို႔။
သုိ႔ေသာ္ ဒီထဲမွာ တိုင္းရင္းသားမ်ိဳးႏြယ္စုအမ်ိဳးမ်ိဳးပါတယ္။ ဘာသာယံုၾကည္မႈအမ်ိဳးမ်ိဳးပါတယ္။ ဒါေပမယ့္ တစ္ခုတည္းေသာ အမွတ္အသားသ႐ုပ္က ျမန္မာႏိုင္ငံသားဆိုတဲ့ အမွတ္အသားသ႐ုပ္။ အဲဒါကုိ ကၽြန္ေတာ္တို႔က ၀ိုင္း၀န္းၿပီးေတာ့ ထိန္းသိမ္းဖို႔ လုိအပ္ပါတယ္။ ေနာက္တစ္ခါ ကၽြန္ေတာ္တို႔ ႏိုင္ငံသားအခြင့္အေရးလို႔ေျပာရင္ လူမ်ိဳးေၾကာင့္၊ ဘာသာေၾကာင့္ ခြဲျခား ခံရတာမ်ိဳးမရွိတဲ့ ျမန္မာႏိုင္ငံလူ႔အဖြဲ႔အစည္း ျဖစ္ေအာင္လုပ္တဲ့ေနရာမွာ တစ္ခါတစ္ေလမွာ စိတ္ခံစားမႈ ေတြလြန္ကဲၿပီးေတာ့ တစ္ေယာက္နဲ႔တစ္ေယာက္ ေျပာၾက၊ ဆိုၾက၊ တံု႕ျပန္ၾကတာေတြဟာ နားလည္မႈကုိ ပုိၿပီးေတာ့ ေ၀းသြားေစတယ္။ အဲဒီေတာ့ ကၽြန္ေတာ္တို႔ဟာ တစ္ေယာက္နဲ႔တစ္ေယာက္ ေက်ာခ်င္း ကပ္လို႔ရမယ့္၊ ရင္ခ်င္းအပ္လို႔ရမယ့္၊ တစ္ေယာက္နဲ႔တစ္ေယာက္ ယံုၾကည္တဲ့၊ ရင္းႏွီးတဲ့ လူ႔အဖြဲ႔အစည္းကုိ တည္ေဆာက္ၾကဖို႔ အေလးအနက္ တိုက္တြန္းခ်င္ပါတယ္။ အားလံုးကုိ ေက်းဇူးတင္ပါတယ္။
If the present Myanmar Government agree to protect us and stop the Hate Speeches, Muslims of Myanmar should support them
Posted: 22 Feb 2013 11:05 PM PST
For Muslims of Myanmar Democratic Opposition forces are useless. Most of them are now acting like Racist Ultra-Nationalists. They are not in power yet. Even after getting power, no one has given any promise to the Muslims. Like Burmese saying, "Sauk Phyit Hma-Ta gar".  If we support them, gov and military would incite more riots.
I hope that if present Myanmar Government and USPD given us promise to protect us and stop the Islamophobic  Hate Speeches, Muslims of Myanmar should cooperate and support the present government.
I understand that we should not put all our eggs in one basket and some of the Muslims must be in the opposition.
The above is my response to the posting below by my friend Mohammed Naeem in his FB>>>
လက္ေဝွ႔သမား ႏွစ္ေယာက္ ပြဲႀကီးပြဲေကာင္း တစ္ပြဲ ေလးႏွစ္တစ္ၾကိမ္ က်င္းပေနက် အတိုင္း ဒီႏွစ္လည္း က်င္းပမယ္ေပါ့ဗ်ာ။
ဒီႏွစ္ထူးျခားခ်က္က အႏုိင္ရတဲ့သူက ရြာလံုးကြ်တ္ မီးခိုးတိတ္ ေကြ်းမယ္ေပါ့။
ဒီလိုနဲ႔ ရြာထဲက ႏြားေတြ ကြ်ဲေတြ သိုးေတြ ဆိတ္ေတြ ေရာင္းခ်တဲ့ ရြာသားေတြဆီက ႏွစ္ဘက္စလံုးက လိုက္ဝယ္ၾကတာေပါ့။
အဲဒီလို လိုက္ဝယ္ရင္းနဲ႔ တစ္ေနရာေရာက္ေတာ့ ကြ်ဲေရာင္းတဲ့ ရြာသားတစ္ေယာက္က ဘယ္ၿပိဳင္ဘက္ကို သူ႕ကြ်ဲေတြ ေရာင္းရမွန္းမသိ ျဖစ္ေနတယ္။ တစ္ဘက္ကလည္း သူႏုိင္ရင္ ရြာလံုးကြ်တ္ ေကြ်းမွာမို႔လို႔ သူ႔ကိုေရာင္းသင့္တယ္ ေျပာသလို က်န္တစ္ေယာက္ကလည္း သူႏုိင္ရင္ ရြာမွာ ထမင္းရည္ေခ်ာင္းစီး အလွဴလုပ္မွာမို႔လို႔ သူ႕ကိုသာေရာင္းဖို႔ ေတာင္းဆိုျပန္ပါတယ္။
ကြ်ဲမ်ားပိုင္ရွင္ႏွင့္ လက္ေဝွ႕သမား ႏွစ္ေယာက္ရဲ႕ အျပန္အလွန္ေျပာေနတဲ့ စကားေတြကို နားေထာင္ေနတဲ့ ကြ်ဲေတြက ေတြးေနမွာကေတာ့
"ေၾသာ္ လူေတြ လူေတြ သူတို႔ ႏွစ္ေယာက္ထဲက ဘယ္သူပဲ ႏုိင္ႏုိင္ ငါတို႔ကေတာ့ ဟင္းျဖစ္မွာပါပဲကြာ"

Mohammed Naeem
Bukan Nik Aziz Yang Kata, Tapi Tindakan Najib & BN Yang Jadikan Rakyat Sebagai Haiwan
Posted: 23 Feb 2013 01:32 AM PST
S
yang dibuat oleh Perdana Menteri dan timbalannya terhadap Mursyidul Am PAS dijawab oleh penceramah selebriti, Ustaz Azhar Idrus (gambar).
Beliau berkata,
Tuan Guru Nik Aziz bukan kata penerima BR1M itu seperti haiwan tetapi menjadikan penerimanya seperti haiwan.
"Sebenarnya apa yang kita dengar dalam video clip bukan Tok Guru kata kepada penerima BR1M seperti haiwan, cuma Tok Guru kata orang yang memberikan BR1M tulah cuba menjadikan orang yang menerima seperti haiwan.

"Umpama bagi makan, lepas tu sembelih.

"Maknanya jahatnya orang nak bagi bantuan bila perlu sahaja, bila jauh dengan pilihanraya tak hulur pun bantuan," kata Ustaz Azhar dalam kuliahnya di Masjid Pengadang Baru dekat sini.

Beliau ditanya, "apa komen ustaz mengenai Tuan Guru Nik Aziz kata orang yang ambil BR1M ni seperti haiwan?"

Ini ekoran tuduhan Datuk Seri Najib Razak dan Tan Sri Muhyidin Yasin bahawa Tuan Guru Nik Aziz menganggap penerima BR1M ini haiwan.

Bagi Ustaz Azhar, ini semua punca mencari pembalahan, "Ni buah cari baloh."

Sehubungan dengan itu, beliau meminta semua pihak berhati-hati dengan sebarang laporan media.

"Jadi lening (sekarang ini) kene hati-hati lah banyak putar belit dan spin berita nak nak musim mengundi ni.

"Yang tak pernah nampak muka pun dan kerap masuk kampung dah. Tujuan ape? Nak tolong ke untuk kepentingan tertentu? "Jadi kene bijoklah, jangan percaya tanpa selidik," tegas penceramah bebas dari Terengganu yang sangat terkenal itu.

Baru-baru ini, Tuan Guru Nik Aziz berkata,

"Orang yang menawarkan (wang) kepada orang, (sama seperti) kalau kita panggil ayam nak suruh ayam datang dekat, kita tabur hampas kelapa, tabur padi.

"Kalau nak panggil lembu kita bubuh (bagi) jerami.Tapi kalau nak beri Islam, kita nak panggil ayam cakap nak ceramah, mana ayam datang, nak panggil lembu, mana datang.

"Jadi kalau kita beri barang kepada orang, beri RM10, RM50 (orang akan datang ambil).

"Ini bukan cara Islam, (cara) Islam ialah beri ilmu kepada manusia," kata Tuan Guru Nik Aziz.

Analogi haiwan

Sementara itu, para pengguna laman sosial mula menyebarkan analogi mengenai kenyataan kedua-dua pemimpin Umno itu ketika mereka mengulas isu ini.

Berikut adalah analogi itu:

Seorang atok memarahi dua orang cucunya, Ali dan Abu yang suka bergaduh...

Atok: Korang ni macam anjing dengan kucing.. pantang jumpa asyik nak bergaduh..

Ali: Sampai hati atok cakap kami haiwan...

Abu: Ali! Itu peribahasa la samdol!






Funny Warnings and Disclaimers
Posted: 22 Feb 2013 11:30 PM PST
As we all know, legal disclaimers and warnings give alerts that may not be immediately obvious thereby limiting legal liability for mishaps. But, some statements really make you wonder... Take a look at the following list which someone sent me. I do not know if these actually exist and am posting them for laughs.
On a blanket from Taiwan - NOT TO BE USED AS PROTECTION FROM A TORNADO.
On a helmet mounted mirror used by US cyclists - REMEMBER, OBJECTS IN THE MIRROR ARE ACTUALLY BEHIND YOU.
On a Taiwanese shampoo - USE REPEATEDLY FOR SEVERE DAMAGE.
On the bottle-top of a (UK) flavored milk drink AFTER OPENING, KEEP UPRIGHT.
On a New Zealand insect spray - THIS PRODUCT NOT TESTED ON ANIMALS.
In a US guide to setting up a new computer - TO AVOID CONDENSATION FORMING, ALLOW THE BOXES TO WARM UP TO ROOM TEMPERATURE BEFORE OPENING. (Sensible, but the instruction was INSIDE the box.)
On a Japanese product used to relieve painful hemorrhoids LIE DOWN ON BED AND INSERT POSCOOL SLOWLY UP TO THE PROJECTED PORTION LIKE A SWORD-GUARD INTO ANAL DUCT. WHILE INSERTING POSCOOL FOR APPROXIMATELY 5 MINUTES, KEEP QUIET.
In some countries, on the bottom of Coke bottles - OPEN OTHER END.
On a packet of Sunmaid raisins - WHY NOT TRY TOSSING OVER YOUR FAVORITE BREAKFAST CEREAL?
On a Sears hairdryer - DO NOT USE WHILE SLEEPING.
On Marks & Spencer Bread Pudding - PRODUCT WILL BE HOT AFTER HEATING.
On a Japanese food processor - NOT TO BE USED FOR THE OTHER USE.
Who's taking responsibility for Lahad Datu standoff? By Mat Zain Ibrahim
Posted: 23 Feb 2013 06:42 AM PST
Nobody bothers to mention 9th Rangers, who actually pinpointed

the

locat

ion of

the Al Maunah group. A sub unit of 9th Rangers, their Unit Combat Intelligence Squad under the command of  Captain Abdullah made first contact. As they were broken up into 5 men patrols they were able to cover more ground. The 5 men team that made first co

ntact

was under the command of Sergeant U

kon.
In that contact (fire fight)

S

ergeant  Ukon was wounded.  Captain Abdullah the commander of the UCIS Platoon, managed to extricate his wounded sergeant. He located the main force of Al Maunah. Contact report was sent to Battalion Headquarters. The Commanding Officer, Lieutenant Colonel S

t

ephen Mundaw  reported that incident to 2 Brigade Headquarters. The Brigade Commander, Brigadier Gen

e

ral Aziz  gave the orders to destroy Al Maunah.
When Lt Col Stephen Mundaw was directed to do so, he was thrilled and excited, he had the ooportunity to expose his young officers and young

soldiers

to the real thing. Since the CPM laid down the arms, they were only doing peace time soldiering. Which was training and operations aiding the police on illegals and other boring laid back duties. Whilst battle procedure (preparations for battle i.e

reconnaissance, plans,

issuance of ammo, orders, rehearsals, logistics plans, fire

s

upport plans etc) w

ere

being conducted, orders came from the higher ups in Mindef to stand down. No one remembers or mentions the role played by the 9th Battalion Royal Rangers. It is convenient to forget, so that others who do not deserve  glory can covet

and claim it.
From then onwards it was a drama between the Police and the Army as stated below. Personally, the Lahad Datuk incursion should be handled by the Military. Let there be the rule of law, when you hang Kampong folks from Malaysia with home made guns, I think we should destroy foreign

heavily armed

invaders instead of pussyfooting around and handling them with kid gloves -

edit

.
COMMENT
Until today, there is not one honourable person who is prepared to take the responsibility for the lapse of security that resulted in the Lahad Datu standoff. Surely there must have been someone put in charge of the area, but has neglected his responsibilities. If Prime Minister Najib Abdul Razak is serious about protecting the sovereignty, security and safety of our country and the citizens, he would have caught hold of one or two of the ground commanders and relieved them of their command. Only then will the rakyat believe that the PM is not only in control but that he is on top of the situation and has his priorities right.
Since nothing of that sort is happening, we can only expect that, eventually, the blame will go to the lowest ranking soldiers, who will be accused of sleeping on the job and for failing to wake up their superiors. And also the constables who have failed to gather the intelligence before the intrusion for actions to be taken before the invaders landed. This was the position taken by our Najib himself, when he was interviewed at length by reporters from on July 9, 2000, after the Sauk incident.
When Najib was asked about the lapse of security at the 304 Army Camp that resulted in the arms heist by the Al-Maunah gang, his answer was that all the standing orders were already in place but the fault was on a few low-ranking soldiers who did not follow the instructions to the letter. When queried about the capabilities of the intelligence operators, Najib said the police should have gathered prior information about the Al-Maunah activities and if he had been told of the involvement of one army major in the group earlier, for instance, he would have taken some actions against the said major.
As the defence minister then, it was improper for Najib to stoop so low as to pick on the level of soldiers guarding the armoury to shift the blame to. He should have reprimanded severely the division commander, or at the very least the brigade commander, for failing to ensure that units under their command carried out their tasks jobs properly. In other words, Najib is telling the rakyat that he can take action against soldiers or police of the lowest rank only, but would not dare touch the generals or police chiefs.

'Dealing with armed enemies'
The citizens must surely remember how the people in the Klang Valley were terrified and lived in horror for almost two months, between May and June 1993, when the notorious Kalimuthu aka Bentong Kali went on a rampage, and with just one automatic pistol, a 9mm Sig Sauer. More than 200 police personnel (me included) were deployed to track him down and only managed to get Bentong Kali on June 29, 1993. And even then, only after he had already killed 16 people. If a person can inflict that many casualties using just one handgun, then we would rather not imagine the damage the Sulu militants in Lahad Datu can cause to our citizens with the firepower they brought along with them, as reported.
Najib himself admitted in that interview of July 2000 that he was nervousand could not sleep well when told about the arms heist at the 304 Army Camp. If he, as a defence minister then, could have such fearful feelings, then he cannot expect the citizens, especially those in Lahad Datu and the rest of the country, to be unafraid of their safety after knowing about the armed intrusion by a group of foreigners who are known to be seasoned fighters. It is the duty of the government of the day to provide the citizens with regular updates on these situations, similar to what was done during the operations against Bentong Kali and the Al-Maunah group, to name a few.
It would be wrong and irresponsible for the government to downplay the Lahad Datu intrusion or hide the truth from her own citizens, who might be caught off guard should any of the intruders slip through the cordon. Our sovereignty, our pride, our security and safety are being threatened and put under siege by hundreds of armed invaders and the prime minister is saying that the rakyat do not have the right to know? It is a sad and embarrassing situation that Malaysians are forced to depend on news and statements from President Benigno Aquino and the Malacanang spokesperson to get a better understanding of the actual state of security of our own country, instead of hearing it from our very own prime minister or home minister.
Is the PM being fair to the people in this regard? He should reassess his position.

Why no military involvement?

Malaysians are wondering, and many are asking, why the military appears to be sidelined instead of being mobilised to help solve the standoff, since the intrusion has become a national security issue and of public interest. My gut feeling tells me that Najib is worried that if the military is involved in this operation, it will develop into another "standoff" within the Lahad Datu standoff. This time, it will be between the police commanders and the army field commanders, who will be arguing over who is to be in-charge of the whole operation, who is to get the most media and TV coverage, who is to be cited as the hero at the end of the day and who is to be awarded another medal and title. This will be a more long drawn-out and complicated issue to settle than the actual standoff itself.
Seriously I am not trying to pull a fast one here. Neither is it my intention to belittle both the current police and military commanders or to embarrass anyone, dead or alive. I am still part of the big family, and so are my brother and in-laws, albeit all in retirement. This "standoff within a stand-off" did happen in real life, during the Bukit Jenalik, Sauk, incident. The question of who is the "real hero" in the surrender of those Al-Maunah arms raiders between, Lt-Gen Zaini Mohd Said and ASP Abdul Razak MohdYusof , has not been resolved fully until today, after almost 13 years.
As far as Najib is concerned, it's Zaini, who "single-handedly" brought the Al-Maunah arms heist and hostage standoff to a finish. Only God knows how he came to this conclusion. But as far as the former IGP Norian Mai and the police are concerned, the real hero is ASP Abdul Razak, who at the time of incident was a chief inspector based in with the General Operations Force in Ulu Kinta. According to the former IGP, it was Abdul Razak who, by continuously arguing "religion" with the Al-Maunah gang, managed to convince the group to lay down their arms. Even when Zaini, wgho was then army field commander, and GOF Commander SAC II Abdul Hadi Mahmud went in with the security forces, Abdul Razak was already there and trying to calm both parties to ensure that no confrontation took place.
I would suggest that in order to avoid complicating the already complicated Lahad Datu standoff, it is better to let IGP Ismail Omar finish his business and show us that he really knows what he is doing and keeping the citizens updated.

Where's the rule of law?

Without a doubt, what the Sulu armed intruders have done is waging war against the Yang di-Pertuan Agong and Yang di-Pertua Negeri Sabah, irrespective of whichever angle one looks at it. No one from the intruders should be allowed to get away scot free, under any circumstance. They must face the full weight of our laws as a deterrent to prevent others from following their footsteps.
We should not be afraid and should ignore any threats of retaliation from any quarter. After all, our people are already conditioned to threats of another "May 13" chaos taking place and still they can go about their business as usual.  Our people have already accepted the fact that the chaos did take place and the threat of history repeating itself will always be there, that the threat will remain as a threat forever. They will cross the bridge when the time comes, if at all. The real losers are the hatemongers. What is before Najib now is an "Al-Maunah like standoff". I must say that Najib was quite hands-on during the Sauk incident. Now, the citizens who have always been under threats, some of which were incited on his own behalf, would be watching very closely how Najib handles the Lahad Datu standoff instead.
The rakyat can judge whether Najib's actions will be more or less, or less is more, as compared with the Al-Maunah standoff. If he does more, there will definitely be a backlash from certain quarters. If he does less, he will get more whacking from the rakyat. So, he had better find something in between... a "just nice" solution.
Good luck to the prime minister and we should wish him well. Malaysiakini
---
MAT ZAIN IBRAHIM is former chief of the Criminal Investigation Department, Kuala Lumpur Police Contingent.
My sincere advice to Myanmar MOH and Government
Posted: 22 Feb 2013 09:58 PM PST
My sincere advice to Myanmar MOH and Government: Don't be too scared to send your staff especially post-graduate doctors and trained nurses in specific fields. If there is a G to G arrangement it is much easier to get a training post abroad. Take the necessary guarantee money or land titles as deposits. Just send as many junior experts for training abroad with G to G agreements.

1.If they come back and continue with the service, MOH wins.
2.If they come back but wish to just join private sector, at least our people could have a choice of experienced highly trained person at home and no need to seek treatment abroad. (This can save outflow of FE and could even earn FE if could create Medical Tourism.)
3.If they decided not to come back to Myanmar, allow them to leave but confiscate the guaranteed deposits. (It is not all lost, one day they may come back to their beloved mother land with highly trained experiences and their hard earned money to invest in Myanmar.)
Be liberal minded MOH authorities and Myanmar Government.
Do we want to export our Human Resources based on General workers, Manual workers, House maids etc only?
Nowadays a lot of Myanmar doctors are working abroad. Instead of sending untrained newly unqualified or not yet trained fresh graduates, IF WE COULD EXPORT the junior specialists, they could earn more and could get the better job more easily. Just look at the Cuban doctors and Palestine doctors working in many countries.
No need to pay the salaries to their families as those junior doctors could earn abroad and let their families follow if they wish. (Even my brother forfeited his salary for his family while he was training one year in Malaysia because then only he could produce that letter from MOH and claim the Income tax reduction allowance here.)
Or made those doctors to send half of the salaries to thir families like the arrangement with sailors. I meant not to charge the income tax but send back the salaries in FE through Embassies or recognized banks.
In the place of those doctors' postings, their salaries could be used to employ new fresh graduates and train them for Post-graduate degrees, MSc or PhDs
May you all kindly allow me to present my experience in difficulties to search for the required training abroad as a private doctor. (I am not blaming anyone but accepted those failures as my fate and even satisfied with the present result as a blessing in disguise, as I would not be in the present good status which I never imagined)
Although I had worked as a Demonstrator in Anatomy and Surgery departments, once came out of the country quite difficult to get a good job where I can earn experience. As I have to look after my family I have to accept the work at the NGO's welfare department. So although I tried to prepare for FRCS Part I, I dare not sit the exam as there are viva with instruments and specimens. I found out that there was no interview or practical in MRCOG Part 1 from Dr Than Win, Dr Win Pe etc. amongst 10 of my friends sitting the MRCOG in KL. I don't want to wait for another one year for the exam to be held in KL, so I went to Singapore and set the exam after 6 months' studies while working. I passed the MRCOG Part 1 but as a private doctor, searching for required training was rejected in almost everywhere. I even tried to get a required training back in Myanmar. Although Prof. Dr Daw Kyu Kyu Swe who was the wife of Minister and very close to the PM General Khin Nyunt personally tried for me I was rejected.
After about 5 yrs later only, with the help of the Education Minister of Malaysia, I got the training job. I was already 45 and most of the lecturers and Associate Professors in OG are even younger than me. Even there I was forced to do the 4 yrs Masters programme and sent to Surgery, Urology Departments and A&E as part of the training instead of proper O&G. I was exempted from sitting First yr MSc examination but I decided to leave the gov posting for the private GP for the sake of Children's education.
I am writing all these to just prove that our government to change the policy to allow in more of its MOs or Assistant Surgeons for the MSc training and to send the qualified Junior Specialists to the willing university Hospitals abroad as G to G arrangement.
So, MOH, don't be too scared to send your staff especially post-graduate doctors and trained nurses in specific fields. If there is a G to G arrangement it is much easier to get a training post abroad.
If Myanmar gov could concentrate to export highly trained doctors instead of low paying generals the prestige of our country would increase and could earn more money.But my struggles are not all lost, I was the first MO in University Malaya's hospital and first Masters student. (During my struggles because of my letter to the Vice Chancellor, they decided to start recruiting Myanmar Specialist doctors directly. I have scanned and published in my blog the reply letter of the VC to me which he had signed personally in 1989.) I have paved the way for Myanmar Doctors and now we could be proud that there are numerous Myanmar MOs, MSC students and Consultants in that university hospital.)
Posted: 22 Feb 2013 11:06 PM PST
There are many different types of stages in a conquest. The Army of the Sultanate of Sulu has just gained a foothold. From that foothold they expand. The Enemy should be evicted before it gets entrenched. The incompetents in the Dumno government have allowed that to happen. The Enemy who want our land would have time to work out the lay of the land. They would have knowledge on how to defend their foothold. Digging of trenches and fortifying them happens next, they will have arcs of fire marked, most likely interlocking arcs of fire if the Enemy is worth his salt. Improvised explosive devices, booby traps and panjis come next. You think our "elite" police force can handle that?
To attack an Enemy force of 10 you need a platoon of around 35 men. The attacker must be always 3 times the number. Of course with all the fire support available. Meaning mortars, artillery, FGA's and whatever else is in the arsenal. For the Invaders in Sabah you would need a battalion. The odds will always be stacked against the attack force, as our politicians have given them the time and space to dig in. Seriously we would not suffer any casualties had we taken action earlier, now expect heavy casualties.
The Philippines at one time was seriously contemplating taking Sabah by force, see the story below. What makes you think it would not attempt to do it again when they already have an invasion force in place? Especially so when Sabah is rich in resources unlike impoverished Mindanao
- edit
By Alejandro Del Rosario
| Posted on Feb. 23, 2013 from the Manila Standard Today A new dimension has been added to the tense situation unfolding in Sabah after Moro National Liberation Front leader Nur Misuari warned Malaysia not to harm our Muslim brothers or we might be forced to come to their aid Misuari's warning came after a deadline set by Malaysian security forces was to expire yesterday, Friday. It has been two weeks since followers of the Sultan of Sulu crossed over to occupy the coastal town of Lahad Datu.
Malaysian security forces are gearing to attack, but weighing the consequences of a siege. Many of these uninvited newcomers have relatives in Sabah who came the same way

in outrigger boats across the waters. Though separated by the Sulu Sea, Sabah

'

s porous coastal border has failed to stop the wave of newcomers from Mindanao. Somehow, the Sabah standoff has evoked memories of the 1968 Jabidah massacre. 
For those too young to know about it, Jabidah was a secret military operation for the invasion of Sabah conceived by then President Ferdinand Marcos to assert the Philippine claim after talks with Malaysia failed. Sabah was handed over by the British to the Federation of Malaya despite protest by the Sultan of Sulu who claimed he never ceded Sabah to the British but merely leased it.

Marcos well-laid plan to sow unrest and start a rebellion in Sabah went awry when disgruntled Muslim recruits conscripted for the operation under Maj. Eduardo Abdul Latif Martelino tried to leave Corregidor Island where the secret elite army was training. Fearing the special ops might be compromised, the deserters (the number ranged from 28 to 60) were executed. The case became known as the Corregidor/Jabidah Massacre. The code name of the project itself was Operation Merdeka (Freedom).
A spoiler named Benigno Aquino, Jr. got hold of the lone survivor, Jibin Arula, and exposed the covert operation and the massacre of the Muslim recruits. Arula recounted how the young recruits were taken to the island's airstrip and mowed down by machine gun fire. Although wounded, he jumped into the water and survived by clinging to a driftwood until Cavite fishermen rescued him. The Jabidah massacre, some historians say, triggered the  decades-long Muslim insurgency against the Manila government. Marcos used the playbook of the 1961 Bay of Pigs invasion of Cuba during the time of US President John F. Kennedy. Jabidah never got off the ground after Ninoy blew its cover. The Bay of Pigs landing by the Cuban expeditionary force composed of exiles and rebels opposing Fidel Castro's communist regime failed and suffered heavy casualties.
The arrival of the Filipinos in the coastal town of Lahad Datu can hardly be called a military operation. Only a few of the estimated 300  invaders led by Sultan Jamalul Kiram III are reported to be armed. The intruders insist they have a right to stay in Sabah as it is their homeland. To some, the situation may seem more like a case of a landlord wanting to raise the paltry rent being paid by its Malaysian tenants. Rental receipts shown by the Sultan of Sulu may have strengthened the country's claim to Sabah. Why is Kuala Lumpur paying rent to the Sultan's heirs through the Malaysian Embassy in Manila if it believes the validity of its Sabah claim?
Instead of the promised peace, the GRP-MILF peace agreement is spawning a ripple of unrest in Mindanao. MNLF decried it had been left out in the negotiations, yet. Misuari's men were the ones who fought the Abu Sayyaf to free three foreign hostages while the MILF stepped aside. Did the government talk to the wrong party? Followers of the Sultan of Sulu also feel marginalized they may lose ancestral lands to the MILF. It looks too early for PNoy to be patting himself on the back and promoting chief government negotiator Marvic Leonen to the Supreme Court.
Senator Antonio Trillanes, a re-electionist candidate of the ruling Liberal Party, is asking the government to explain its policy on Sabah and its timid stance on the Lahad Datu standoff. The former military man has shown some spine that heâts not going to be an Aquino acolyte in the Senate. The President is in a bind since Malaysia, an ally in the Association of Southeast Asian Nations, was the third party that helped broker the GRP-MILF agreement . Malaysia , the Philippines and Vietnam are together in the South China Sea territorial dispute against China.
The Aquino government is also working with Malaysia to bring back from Kota Kinabalu fugitive Manuel Amalilio who scammed Mindanao investors Aquino is under pressure to bring justice he himself had promised to Amalilio's many victims. But that, as they say, is another story.
Posted: 22 Feb 2013 09:13 PM PST
When hundreds of armed foreigners "invaded" Sabah, our Police and Armed Forces pussy footed. Give water, hold negotiations, and even gentlemanly pleaded them to leave peacefully. Our Police treated them like VIPs. 
Unarmed Bersih and Hindraf protesters (only armed with salt and water bottles ) are tear gassed and shot with chemically laced water cannons and some even attacked indiscriminately by dozens of policemen injuring dozens.  
Looks like Police treats armed foreigners with tons of respect but civilian Malaysians are treated like enemies. Is the term bullying applicable ?
Solution :  Ask Dr M to lead the negotiations . He will offer citizenship and every family be given 10 acres of FELDA land. No need to waste time and save money on bullets. All soldiers and Policemen can go home to their families !! One condition must swear to vote for BN ! Sometimes we wonder what happened to the billions we spend on defences every year like submarines that cannot sink, helicopters, fighter jets with missing engines and so on. Where do our monies go to. Cannot even against defend 100 intruders. Hat tip: Commander Thaya