---
Posted: 23 Mar 2013 08:38 AM PDT
On my way to whack some mihun sup at Tanjung Api, I saw a PKR campaign at a house nearby.
Woooh..I was so excited..our PRU 13 is almost here.

Nearly knocked a car bumper since my eyes were focusing on the event..
And right in front of the warongs stands a tall pole..flying on top was a PKR and PAS flag.
How on earth did they manage to plant the flags so high..

No worries..no matter what, BN will win..even by a small margin..by miracle, a landslide victory may not be impossible..I don't know..
Voters like me are more in numbers..we're just not willing to take a chance with PR.

That I'm sure..we are simpletons and call us fools..we'll still vote for BN even though many of our top BN leaders have obviously enriched themselves and betrayed our trust..
Never mind..Allah is watching.

My friend saw on TV news..she said DSN gave a talk at Padang MPK 1? 2?
Was not really listening attentively.
She said DSN look worried..and the way he spoke..
I told her..don't worry..BN will win..to look worried is good...to be over confident is dangerous..

Parts of some roads near my area were closed..the campaign trails are beginning to boil.
I pray that BN will not be trampled too hard.

What will happen to us UMNO members?
We don't want UMNO to lose..
Anyway..Pahang will still be ours..wholly BN..except Triang...and maybe another....nothing wrong in guessing the scenario..nobody can really predict the outcome..

Somehow this PRU 13 seems to be different.
PR has grown stronger..that we cannot deny!

If I am not invited to cybertroop for Pahang BN..I am not going to put on a tantrum and howl..so what..the BN jentera is so overwhelming gigantic..they already have so much manpower.

That will make me free to gallivant on my own free will, cock my ears and probably..if I dare..pass my readers the ground info of both sides..
Who would want to chase an innocent makcik away right?

I am set to vote for BN..if I do attend a few PR ceramahs just for fun..I hope my vote will not swing to the other side..yet to test my gullibility...^_^
[VIDEO] Jangan Salah Pilih Pemimpin - Ust Azhar Idrus
Posted: 23 Mar 2013 11:05 AM PDT
K
ota Bahru: Rakyat negeri ini dinasihatkan pilih pemimpin yang tepat untuk mendidik masyarakat dan menjadi pemangkin kepada pembentukan sahsiah jati diri yang berguna.
Penceramah tersohor, Ustaz Azhar Idrus berkata, pemilihan pemimpin yang tepat adalah sangat diperlukan dalam menentukan masa depan anak muda terutamanya di Kelantan.

"Kita perlu pilih hok molek (yang elok). Kalau memandu bas, kena guna pemandu yang tidak mabuk supaya perjalanan selamat sampai, kalau pakai pemandu yang mabuk, walaupun 40 penumpang itu sedang berzikir, berzanji, berselawat, perjalanan tetap tidak selamat sebab semuanya bergantung pada pemandu," katanya.

Ustaz Azhar berkata demikian pada Program Haflah Ilmu Anak Muda Kelate yang diadakan di Stadium Sultan Muhammad ke IV malam kelmarin. Moderator jemputan, Ustaz Syed Norhisyam Tuan Padang mengelola majlis tersebut yang berlangsung hampir empat jam dengan dihadiri lebih 50,000 rakyat negeri ini.

Turut memeriahkan majlis, Mursyidul Am Pas, Datuk Nik Abdul Aziz Nik Mat yang hadir untuk solat maghrib berjemaah; Pengerusi Jawatankuasa Pembangunan Insan, Belia, Sukan dan NGO, Datuk Abdul Fattah Mahmood, dan Timbalannya, Ustaz Latiff Abdul Rahman serta beberapa ahli exco kerajaan negeri yang lain.

Speaker Dewan Undangan Negeri Kelantan, Datuk Mohd.

Nassuruddin Daud turut menyampaikan kuliah maghrib sebelum majlis bermula.

Kata Ustaz Azhar Idrus, seseorang pemimpin akan menentukan sesebuah masyarakat, bukan orang lain, sama juga dengan masalah remaja sekarang, kalau di rumah, semuanya tanggungjawab ibu bapa, tetapi apabila selangkah mereka keluar dari rumah, semuanya adalah tanggungjawab kerajaan.

Perkara tersebut turut disokong Ustaz Haslin Bollywood yang berpendapat anak muda sekarang perlu memilih jalan yang betul untuk memastikan ilmu dunia dan akhirat dapat diseimbangkan.

"Kita mesti seimbangkan perkara tersebut, sebab itu saya menggunakan inisiatif memberi ilmu sambil berhibur sebab saya tahu anak muda memang tidak boleh lari dari hiburan.

"Apa yang penting, kita mesti seimbangkan perkara ini, dengan hiburan pelbagai perkara kita boleh lakukan, jangan hanya anggap hiburan itu sebagai satu perkara yang tidak elok, anak muda memang suka berhibur, maka carilah ilmu walau dalam apa cara sekalipun," katanya.

Kedua-dua panel tersebut juga turut berpendapat ibu bapa merupakan tunjang utama pembentukan anak-anak muda terutamanya pada zaman serba moden ini.

Dalam majlis yang sama, hadirin turut disajikan dengan tayangan video penderitaan rakyat syria dan Pelancaran Tabung Syria, Palestin dan Tabung Wira Lahad Datu serta pelancaran radio Wau.fm sebelum bual bicara dimulakan. -SH





Kenyataan Kit Siang Sedia Bertanding Atas Tiket PAS, Bukti "PAS For All" Berjaya
Posted: 23 Mar 2013 07:47 AM PDT
P
AS hari ini mengalu-alukan cadangan Penasihat DAP Kebangsaan, Lim Kit Siang untuk bertanding di bawah logo PAS sekiranya Pendaftar Pertubuhan (ROS) membatalkan partinya menjelang PRU13.
"Jika berlaku pembatalan, PAS mengalu-alukan calon-calon DAP dan Kit Siang untuk bertanding menggunakan lambang PAS mahupun PKR," kata Setiausaha Agung PAS Datuk Mustafa Ali hari ini kepada Harakahdaily.

Mustafa memberikan reaksi kepada cadangan Lim yang menyatakan kesediaannya untuk bertanding di bawah lambang PAS sekiranya Pendaftar Pertubuhan (ROS) membatalkan partinya ekoran kesilapan dalam pemilihan pada tahun lalu.

Di Twitter, bagaimanapun Ahli Parlimen Ipoh Timur itu melahirkan kebimbangan timbul konspirasi untuk mengelakkan partinya bertanding di PRU13.

"Tiada sebab untuk ROS untuk membatalkan DAP! Tapi konspirasi tertinggi di dalam jabatan mainan kotor BN akan menggantung/membatalkan DAP supaya lambang Roket tidak boleh digunakan pada PRU13 kerana BN takut pada PRU13.

"(Saya telah) memberitahu wartawan bahawa BN bersalah menyalahgunakan kuasa untuk membatalkan DAP dengan tidak mengikut perlembagaan supaya simbol roket tidak dapat digunakan di PRU. Maka dengan itu, calon-calon DAP akan bertanding sebagai calon bebas atau meminjam logo PAS/PKR. Jika BN salahguna kuasa, saya mungkin akan guna logo PAS di PRU13 untuk menguatkan PR," tulis Lim di Twitter.

Semalam, bekas Naib Presiden DAP Tunku Abdul Aziz Tunku Ibrahim menggesa DAP diambil tindakan oleh ROS kerana gagal mengadakan semula pemilihan Jawatankuasa Kerja Pusat (CEC) DAP selepas berlaku kesalahan dalam pengiraan undi.

Ketua Pengarah ROS Datuk Abdul Rahman Othman pula berkata ia menghadapi kesukaran menyelesaikan siasatan tidak mendapat kerjasama daripada pemimpin tertinggi parti itu.

Rahman dipetik berkata notis telah diberi kepada seorang pemimpin tertinggi DAP untuk memberi keterangan tapi pemimpin tersebut memberi pelbagai alasan seperti tiada masa.

Sementara itu, Mustafa menegaskan bahawa adalah tidak adil untuk mengambil tindakan terhadap DAP menjelang PRU13.

"Adalah tidak adil untuk membatalkan DAP di saat menjelang pilihanraya umum ke 13. PAS melihat tindakan itu lebih bermotif politik," tegas beliau. -HD





Kit Siang: Saya mungkin tanding guna lambang PAS



Pemimpin popular DAP Lim Kit Siang berkata, beliau mungkin bertanding menggunakan lambang PAS dalam pilihan raya umum akan datang sekiranya Pendaftar Pertubuhan (ROS) membatalkan partinya ekoran kesilapan dalam pemilihan pada tahun lalu.

Dalam beberapa siri tulisan di Twitter, Lim berkata, walaupun tiada sebab untuk ROS mengantung pendaftaran DAP, tetapi kebimbangan terhadap "konspirasi" untuk mengelakkan partinya menggunakan lambang sendiri itu ada.

"(Jika berlaku), calon DAP akan bertanding sebagai bebas atau meminjam lambang PAS atau PKR.

"Jika BN salah guna kuasa (batalkan pendaftaran DAP), saya mungkin guna lambang PAS untuk mengukuhkan Pakatan Rakyat," tulisnya.

Lim mengulas gesaan bekas naib presiden DAP Tunku Abdul Aziz Tunku Ibrahim supaya ROS bertindak terhadap DAP kerana gagal mengadakan semula pemilihan partinya selepas berlaku kesalahan dalam pengiraan undi.

ROS semalam dilaporkan menghadapi kesukaran menyelesaikan siasatan berhubung kesilapan yang berlaku dalam pemilihan Jawatankuasa Kerja Pusat (CEC) DAP berikutan tidak mendapat kerjasama daripada pemimpin tertinggi parti itu.

Ketua Pengarahnya, Datuk Abdul Rahman Othman dilapor sebagai berkata, pihaknya telah menghantar notis memanggil seorang pemimpin tertinggi DAP baru-baru ini untuk memberi keterangan bagaimanapun beliau memberi pelbagai alasan seperti tiada masa.

Menurut beliau, berikutan berlakunya kelewatan dalam proses mengambil keterangan, maka kerja-kerja siasatan turut tergantung selain melambatkan proses siasatan secara keseluruhannya. -mk


ULASAN GB

Mungkin ada yang terkejut kesediaan Lim Kit Siang untuk bertanding di atas tiket PAS sekiranya partinya DAP menghadapi tindakan penggantungan daripada ROS.

Namun, yang nyata, kenyataan terbuka Lim Kit Siang itu adalah bukti kesetiakwanan PAS-DAP-PKR di dalam Pakatan Rakyat adalah mantap.

Kedua, slogan PAS selama ini "PAS FOR ALL" telah berjaya dan diterima oleh semua kaum di negara ini. Ornag Cina dan India tidak lagi takut dengan PAS yang difitnah oleh UMNO dan sekutunya dengan pelbagai momokan seperti hudud dan sebagainya. Dengan pelbagai penjelasan dan penerangan oleh pimpinan PAS, masyarakat Cina dan India sudah mengerti bahawa PAS bukan sebuah parti ekstreme tetapi sebaliknya PAS adalah parti yang memperjuangkan kebenaran dan keadilan - sebuah perjuangan yang menjadi nadi kepada Pakatan Rakyat seluruhnya.

Sudah ramai orang Cina dan India yang mengibarkan bendera PAS di mana-mana.



Begitu juga orang Melayu dan Islam dalam PAS. Mereka tidak lagi memandang DAP sebagai sebuah parti cauvinis Cina.



Kedua-dua parti, PAS dan DAP telah dapat saling memahami dan menghormati dasar perjuangan masing-masing. Dan peranan serta jasa yang dimainkan oleh PKR, dalam banyak ketika, sebagai jambatan memperkukuhkan hubungan kedua-dua parti berkenaan tidak juga dapat dikesampingkan.

Kini ketiga-ketiga parti di dalam Pakatan Rakyat adalah rakan seperjuangan, seiring sejalan, seia sekata untuk mempastikan kebenaran dan keadilan tertegak di bumi Malaysia ini dengan menumbangkan parti-parti berasaskan perkauman di dalam BN iaitu UMNO, MCA dan MIC.


Killed and burnt Arabic School Children in Meikthila, Myanmar
Posted: 23 Mar 2013 05:38 AM PDT
28 Students and 4 teachers were slashed and burnt to destroy the evidense. It was because after the Buddhist TERRORISTS killed 10 Myanmar Muslim Pilgrims coming back from Tabalig, the death bodies were photographed and widely spread by Muslims. May Allah PUNISH those Buddhist terrorists for the crimes comitted on innocent Muslims. Ameen.
Please Click READ MORE to see another 8 photos>>>
ဓါးနဲ႕အခုတ္ခံ၇ျပီး မီး၇ိႈ႕အသတ္ခံ၇တဲ့ ဒီကေလးေလးေတြဟာ မိဘမဲ့ကေလးေလေတြနဲ႕ မိဘ၊ ၇ပ္၇ြာ မိသားစုကုိ ပစ္ျပီး
စာလာသင္တဲ့ကေလးေလးေတြပါ ..သူတုိ႕မွာ ဘာအျပစ္၇ွိလုိ႕လဲ .. လူမဆန္လိုက္ႀကတာ :'( Photos from : Maung Nyan
Fake Monk Wira Thu planned anti-Muslim Riots on Friday, 29.3.13 near Sulae Pagoda
Posted: 23 Mar 2013 05:14 AM PDT
၃လပိုင္း ၂၉၇က္ ေန႔တြင္ ဝီရသူ ေခါင္းေဆာင္ျပီး ဆူးေလဘုရားတြင္ ေသဆံုးသြားေသာ ၉၆၉ သံဃာတု အတြက္ ဆုေတာင္းပြဲလုပ္မည္ဟု သိရသည္ စိုးရိမ္စရာမွာ ယင္းေန႔သည္ ဂြ်န္မၼာေန႕ျဖစ္သည္ ဘဂၤါလီဗလီ ႏွင့္ နီးကပ္စြာ တည္ရိွေသာေၾကာင့္ အဓိကရုဏ္းျဖစ္ေစရန္ ယုတ္ညံ႕ေသာအၾကံရိွသည္မွာ အလြန္ထင္ရွားေသာေၾကာင့္ ကြ်န္ေတာ္၏ status ကုိဖတ္ရပါက အားလံုးေသာ အစၥလာမ္ဘာသာဝင္မ်ား အဖြဲ႕အစည္းကလူမ်ား သတိထားမိေစရန္ share ေပးပါဟု တိုက္တြန္းပါသည္
Breaking News: Muslims Near Nay Pyi Daw Under Attack Since 1 AM, March 23
Posted: 23 Mar 2013 03:43 AM PDT
Breaking News: Muslims Near Nay Pyi Daw Under Attack Since 1 AM, March 23
March 23, 2013 at 2:30 AM Myanmar Time.M-Media By Tun Tauk
The mosque and Muslim homes at Yong Pae village in Ayelar, near Nay Pyi Daw are being attacked since 1 AM, on March 23.
M-Media learns that people are running away as the mosque and homes are being set on fire.
A men just told M-Media as he runs for his life:
"At about 10 pm, there were something. Authorities came to look around and went back. They start burning down houses since 1 am. Major Myint Aung came, but returned without doing anything even when people were shouting and running. There is only one mosque here. There are about 40 Muslim households and 150 people. We have been living here for 150 years go. Nothing happened in the past, now things started immediately. All muslims from the village are running towards the field. My phone is running out of battery, there is only one signal bar. Other people don't have phone. I am very exhausted. I will hang up".
More than 20 People Killed in Sectarian Violence in Meikhtila
Posted: 23 Mar 2013 03:14 AM PDT
Posted: 23 Mar 2013 03:08 AM PDT
As reported in Guangmin Daily
共7國19州中心 黃漢偉競選室也啟動了
 2013-03-23 17:09
(檳城23日訊)檳州行動黨繼續啟動備戰大選競選中心,週六輪到黃漢偉阿依淡州選區競選中心舉行開幕禮,這也是行動室第19個競選中心,地點是黃漢偉服務中心現址。該黨接下來還會陸續啟動其他競選中心,直到下週完成7國會及19州選區的競選中心。

檳州行動黨主席曹觀友指出,他與黨州秘書黃偉益很盡責地執行任務,從2月份起為各選區競選中心主持啟動儀式,還打趣說他倆一直在檳州跑透透,已露出疲態了。

他透露,隨著所有競選中心圓滿啟動,不代表集中力僅放在"7國19州"議席,因為即使行動黨在19個州選區全勝,也不能單獨成為檳州執政黨,必須確保民聯伊斯蘭黨和公正黨也在各自選區獲勝,至少保住目前的議席,若可以的話,再多贏幾個席位。

"我們只要能夠比國陣勝出更多議席,即可鞏固檳州政權,不受敵對黨動搖。"
不受敵對黨動搖 
除此目標外,他呼籲行動黨員打起精神,因為黨已訂下更大目標,勢要中央政府改朝換代,拿下聯邦政權,所以黨員必須扮演好領導角色,帶領人民達成目標。如果沒有人民支持,什麼策劃也只是一場夢,人民支持非常重要。

他指出,國陣每一兩週就會通過極端組織舉行示威行動,並把光大當作示威場所,但這些示威並不會削減民聯的信心。在這5年裡,州政府保持開明態度,讓非政府 組織與民間團體對話交流、呈交備忘錄,所以無需勞師動眾在街頭示威。"這一次就讓我們勇敢面對來屆大選,讓民聯代表人民贏得最後的勝利。"
卡巴星盼速解散國會
民主行動黨主席兼武吉牛汝莪國會議員卡巴星籲請首相納吉儘速解散國會,因為民聯已做好準備,要攻下布城!

他指出,308檳州政治變天已首開先河,引領人民邁向國家新面貌,大選人民必須再度勇敢作出改變,支持民聯三黨入主布城,如今該黨國會領袖林吉祥已代表行動黨南征柔佛振林山,為進攻布城之途鋪路,以便能夠實現目標。

他希望人民團結,凝聚最大力量,推翻超過半世紀的國陣政權,因為民聯在這幾年已經展現領導國家的能力,民聯絕對可以成為中央政府,比國陣更好的政府。
競選空間擴大至2層樓
阿依淡區州議員黃漢偉述說,2008年備戰大選運動第一場講座會,是在阿依淡福德正神廟前空曠進行,相信是得到"大伯公"庇佑而中選,讓他政治生涯有了好開始。當時他還是一名執業律師,律師樓也在該處,後來搬到隔壁建築物。
他披露,目前其服務中心現址也充作競選中心,不過"更上一層樓",競選空間擴大至一樓及兩樓操作。經過5年來在各方面經營下,阿依淡每一條街道、咖啡店、學校、甘榜及組屋都有行動黨代表,聆聽基層聲音,推出有利人民計劃。
因此,他希望繼續獲得人民的鼎力支持,強化行動黨的力量,選出有能力的領袖。
出席者尚包括檳州行動黨秘書黃偉益、壟尾區州議員楊順興、檳島市議員魏祥敬、林清河、阿依淡區前州議員拿督王康力、公正黨及伊斯蘭黨領導層代表。
Counter
Data
.com
credit cards
Counter
အမိန္႔မရလို႔ လူေတြရဲ႕ အသက္အိုးအိမ္ကို ကာကြယ္မေပးဘူးဆို က်ေနာ္ဘယ္နည္းနဲ႔ မွ သေဘာမတူႏိုင္ဘူး" (ကိုမင္းကိုႏိုင္)
Posted: 23 Mar 2013 03:07 AM PDT
" လံုျခံဳေရးတပ္ဖြဲေတြနဲ႔ တေနကုန္တညလံုး ျပႆနာျဖစ္တဲ့အခ်ိန္ က်ေနာ္တို႔ အတူရိွေနပါတယ္။ လံုျခံဳေရး တပ္ဖြဲ႕ဝင္ေတြဟာ အဲဒီလို ဒိုင္းေတြ ကာထားတဲ့ပါလ်က္နဲ႔ သူတို႔ၾကားထဲကပဲ အဲဒီအုပ္စု ဖြဲ႕ျပီးအၾကမ္းဖက္တဲ့လူေတြကို ခြင္ျပဳေနတာကို ေတြ႔ရပါတယ္။ အဲဒါဟာ သူတို႔ သေဘာနဲ႔ ခြင့္ျပဳတာ မဟုတ္ေပမယ့္ သူတို႔ဟာ အမိန္႔မရလို႔ လူေတြရဲ႕ အသက္အိုးအိမ္ကို ကာကြယ္မေပးဘူးဆို က်ေနာ္ဘယ္နည္းနဲ႔ မွ သေဘာမတူႏိုင္ဘူး" (ကိုမင္းကိုႏိုင္)
မိထၱီလာ အဓိကရုဏ္းနဲ႔ ပတ္သက္ျပီး၊ ကုလ အတြင္းေရးမႉးခ်ဳပ္ရဲ့ အထူး ကိုယ္စားလွယ္ ဗီေဂ် နမ္ဘီယားနဲ႔ ကိုမင္းကိုနိုင္ တို႔ ဘာေတြ ေဆြးေႏြး ခဲ့ၾကတယ္ ဆိုတာကို ဦးဝင္းျမင့္က ကိုမင္းကိုနိုင္ကို ဆက္သြယ္ ေမးျမန္းထား ပါတယ္။
[HOT] Rekod Undi Pos Papagomo Tetiba Hilang
Posted: 23 Mar 2013 05:09 AM PDT
S
elepas mendedahkan Papagomo atau Wan Muhammad Azri Wan Deris mempunyai dua rekod daftar pemilih semalam, PKR hari ini mendakwa salah satu rekod tersebut 'hilang' dari Sistem Semakan Daftar Pengundi SPR.
Pengarah Strategi PKR, Rafizi Ramli berkata semakan pihaknya hari ini mendapati Wan Muhammad Azri Wan Deris, kad pengenalan (polis) RF142863 telah dibuang dan tiada dalam rekod SPR.

"Ini mengesahkan bahawa Wan Muhammad Azri Wan Deris @ Papagomo adalah individu yang sama dan telah didaftarkan sebagai pengundi hantu, oleh sebab itulah rekodnya dibuang dari senarai undi pos," katanya dalam satu kenyataan.



(Gambar: Carian rekod Wan Muhammad Azri Wan Deris menggunakan kad pengenakan sama yang dibuat semalam)


Semalam Rafizi mendedahkan Wan Muhammad Azri Wan Deris atau Papagomo yang terkenal sebagai bloger pemfitnah seks mempunyai dua rekod daftar pemilih.

Satu adalah sebagai pengundi pos menggunakan kad pengenalan polis RF142863 dan satu lagi sebagai pengundi biasa dengan memegang kad pengenalan bernombor 830121-03-5019.

Bagaimanapun hari ini katanya, rekod blogger umno itu sebagai pengundi pos telah dipadamkan.

Sementara itu, beliau turut mencadangkan pihak SPR duduk semeja dengan pasukan keselamatan bagi mengenalpasti kes wujud dua rekod daftar pemilih seperti Papagomo dapat dibersihkan.

"Satu senarai lengkap bekas anggota keselamatan yang didaftarkan secara berganda hendaklah disiapkan secepat mungkin, bilangannya diumumkan kepada rakyat dan nama-nama mereka dikeluarkan serta merta dari daftar pengundi.

"Sekiranya SPR masih berdolak dalih dari melaksanakan perkara yang mudah ini, sudah tentu spekulasi dan tuduhan bahawa SPR tidak telus semakin menebal di kalangan rakyat," katanya. -HD






Laporan sebelum ini




klik untuk baca




Criminal Anti-Muslim Monk U Wirathu requested the Muslims in Mandalay to stop praying at the Masjids.
Posted: 23 Mar 2013 02:19 AM PDT
Criminal Anti-Muslim Monk U Wirathu rang up to my brother requesting Muslims in Mandalay to stop praying at the Masjids.
Go to hell CONVICTED CRIMINAL RADICAL MONK.
My brother replied him that Muslims COULD NOT stop praying and even if there were WARs Muslims must continue to pray.
Now I wish to request back U Wira Thu to take out the Thingan and wear the civilian clothes as we all are scared of Saffron Murderers.
ညဦးပိုင္းက ဆရာေတာ္ဦး၀ီရသူ ဖုန္းဆက္လာပါတယ္။
ဗလီထဲမွာ လူေတြစု စုေနလို႔ ဗုဒၶဘာသာ၀င္ေတြ
ထိပ္လန္႔ေနၾကတယ္-တဲ့
ဘယ္တုန္းကစုၾကတာလဲ ဘုရား-ဆိုေတာ့
ေန႔စဥ္စုေနၾကတာပဲ-ဗလီထဲမွာလူစုလူေ၀းလုပ္ေနၾက
တယ္ဆိုၿပီး ဦးဇင္းကို လာတိုင္တဲ့သူေတြ ရွိတယ္-တဲ့
ဗလီထဲမွာေန႔စဥ္ ၅ႀကိမ္ဘုရား၀တ္ျပဳတာေတာ့ရွိပါတယ္
ဒီေန႔လို ေသာၾကာေန႔ ေန႔လည္ဆိုရင္ အထူးအေလး အနက္ထား၀တ္ျပဳၾကလို႔ လူနဲနဲပိုမ်ားတတ္ပါတယ္-အဲ့ဒါ ကလြဲရင္ သီးသန္႔လူစုတယ္ဆိုတာမရွိပါဘူး-ဆိုေတာ့
တကာႀကီးတို႔ အဲ့ဒီ ၀တ္ျပဳတာေတြရပ္ထားလို႔ မရဘူးလား-တဲ့
မရပါဘူးဆရာေတာ္-ဘယ္အခါမွာမွ ၀တ္ျပဳတာကို ရပ္လို႔ မရပါဘူး-စစ္ျဖစ္ေနရင္လဲ အခ်ိန္နဲ႔၀တ္ျပဳရပါတယ္-စစ္တိုက္ေနရင္းလဲ ၀တ္ျပဳရပါတယ္-လို႔ေျဖလိုက္ပါတယ္။
Maung Nyan>> အဲဒီလူသတ္သမား သဃၤန္း၀တ္ကုိ အျမန္ဆုံးအေရးယူႏုိင္ေအာင္ အေထာက္အထားစု တရားစြဲသင့္ပါတယ္။ အခုျပည္တြင္းမ်ာျဖစ္ေနတဲ့ ဘာသာေရးအဓိကရုဏ္းေတြဟာ သူ႕လက္ခ်က္ေတြခ်ည္းပဲ။ သူဟာျမန္မာႏုိင္ငံရဲ႕ဂုဏ္သိကၡာကုိညိႈးႏြမ္းေအာင္လုပ္တဲ့သူျဖစ္သလုိ၊ ဗုဒၶဘာသာအတြက္အမဲစက္ျဖစ္တယ္။ ကမၻာ့လူဦးေရသုံးပုံတစ္ပုံကလက္ခံထားတဲ့ အစၥလာမ္ဘာသာနဲ႔ ဘာသာ၀င္ေတြကုိ အေျခအျမစ္မရွိ အႀကိမ္ႀကိမ္ေစာ္ကားခဲ့တဲ့အတြက္ တကမၻာလုံးမွာရွိတဲ့ မုစ္လင္မ္အားလုံးနဲ႔သတ္ဆုိင္တဲ့ ျပစ္မႈက်ဴးလြန္သူတစ္ေယာက္လည္းျဖစ္ပါတယ္။
Nyinay Min
တစ္ကမာၻလုံးကအစၥလာမ္ေတြလြန္ခဲ႔တဲ႔ႏွစ္ေပါင္း၁၄၀၀ေက်ာ္ကတည္းကေန႔စဥ္၅ၾကိမ္ဝတ္ျပေနတယ္ဆိုတာေတာင္နားမလည္ဘဲအစၥလာမ္မေကာင္းေၾကာင္းကေရးလိုက္ေသးတယ္အလကားဥဏ္တုံးဥဏ္မြဲ
Tint Tint Mon>
ဝီရသူထမင္းမစားဘဲရပ္ထားပါလား။
ေျပာင္းျပန္ေၾကာက္ေနတယ္။လူစုျပီးလူေပါင္းမ်ားစြာသတ္ၾကသူေတြခုမွေၾကာက္ေနျပီလား။ရယ္ခ်င္လိုက္တာ။
Thu Ya Ko
ဝီရသူ ခင္ ဗ်ားလည္းသယႍန္းခၩတ္ၿပီးလာေတြပါလား?
Sahir Khan
ဝိရသူနဲ႔ခင္ညြန့္ကိုကမာၻခံုရံုးတင္သင့္ေနျပီ ဘာလို႔လဲဆိုေတာ့တ္ကမၻာလံုးမွာရွိတဲ႔မြစ္လင္မ္နဲ႔ဆိုင္ေနလို႔ပါ
Thurain Jalayp
ဒီမွာ မဆဲခ်င္ဘူး!!! အိမ္မက္ခ်စ္သူဆုိတဲ့ေကာင္ ၃၇၆ ေတာ့မသိ့ဘူး ကုိးေျခာက္ကုိးေတာ့သိ့တယ္!!! က=ေကတီဗီြ ခ=ခုိးဆုိးနွုိက္ က=ျကိုက္ေစ်းရရင္ကုံး ၊၊၊ ေကတီဗီြမွာ ခုိးဆုိးနွုိက္လုပ္ရင္း ျကိုက္ေစ်းရရင္ကုံးခုိင္းတဲ့အဖြဲ ့ဆုိတာေတာ့သိ့တယ္!!!
DAP claims MCA's Facebook 'doctored'
Posted: 23 Mar 2013 01:23 AM PDT
Source:
http://www.freemalaysiatoday.com/category/nation/2013/03/22/dap-claims-mcas-facebook-doctored/
(By
G Lavendran
, 22.3.2013)
The majority of people who are linked to the MCA fan page either have many accounts or are not tech-savvy, claims DAP.
The DAP claims that the MCA Facebook has been doctored. The party claims that MCA is using cyber troopers to increase the hits on its site. This accusation comes from DAP's Taman Segambut branch chairman, Patrick Hoo, who claimed that the MCA Facebook page's "likes" are disproportionate to the number of people who are "talking about it" on Facebook.
"They [MCA] have 31,230 likes but only 493 people are talking about it on Facebook," he said.
"This means that either the majority of the people who liked the page are not tech-savvy or multiple duplicate accounts have been used to add likes to this page so it would look like they have a lot of support," he added
Comparing to the DAP Facebook page which has 267,809 likes and 57,639 people talking about it, Hoo said,"Our numbers look more believable as we have a high number of likes and a proportionate number of people talking about us."
The branch secretary, Yew Jia Haur said, "MCA's percentage when comparing the number of likes with the number of people talking about them is only 1.63. But DAP has 18.52 percentage. It is clear that most of the accounts used to like their page were duplicates or people who are not tech-savvy," he added.
Yew also said MCA Youth made a statement yesterday extracted from the China Press that the Pakatan Rakyat cybertroopers are attacking Barisan Nasional supporters who make comments on Facebook. "We have not hired people to do this. They are not linked to us in any way. They are just people who are Pakatan supporters opposing BN. It is not right to blame us without proper grounds," he said.
"We also assume that their fan page likes will increase dramatically during the campaigning period," he added.
Segambut MP Lim Lip Eng
, who was also present at the press conference, said MCA had previously admitted that it had 1.1 million party members on its offical website. "This is highly doubtful, as of this morning MCA's page only had 31,230 likes. The party is clearly exaggerating the figures," said Lim.
"They [MCA] claim to have almost 282,000 male MCA Youth members. If they really had that much support, they wouldn't need to over-exaggerate," he added.
Armed Buddhists, including monks, clash with Muslims in Myanmar
Posted: 23 Mar 2013 12:56 AM PDT
Armed Buddhists, including monks, clash with Muslims in Myanmar By Phyo Wai Lin. Jethro Mullen and Kocha Olarn, CNN March 23, 2013
March 23, 2013 — Updated 0253 GMT (1053 HKT)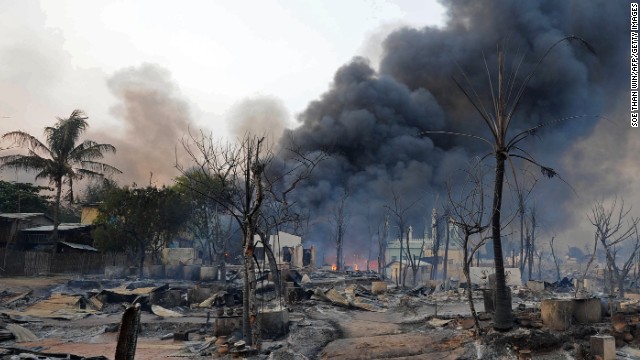 Smoke rises from burning houses around a mosque in riot-hit Meiktila in central Myanmar on Thursday
Yangon, Myanmar (CNN) — Buddhist monks and others armed with swords and machetes Friday stalked the streets of a city in central Myanmar, where sectarian violence that has left about 20 people dead has begun to spread to other areas, according to local officials.
Members of the Buddhist and Muslim communities in Meiktila township have clashed this week after a dispute between a Muslim gold shop owner and two Buddhist sellers Wednesday ignited simmering communal tensions.
Rioters have set fire to houses, schools and mosques, prompting thousands of residents to flee their homes amid unrest that had echoes of sectarian troubles that killed scores of people in western Myanmar last year.
Late Friday night, President Thein Sein announced on state television that four townships in the affected region are under a state of emergency.
The United Nations and the United States have expressed concern about the violence in the lakeside city about 100 kilometers (60 miles) south of Mandalay.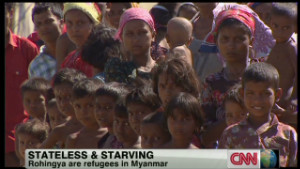 Myanmar's minorities fight for survival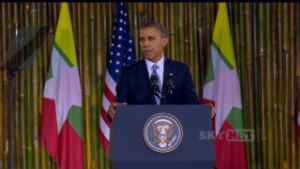 Obama on Myanmar's 'flickers of progress'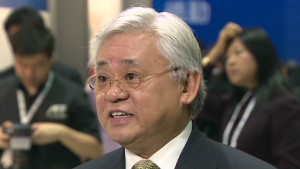 Looking at Myanmar's transformation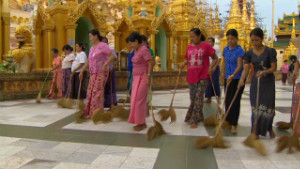 Myanmar in grip of economic revolution
Win Htein, an opposition member of parliament for Meiktila, said the number of dead in the city has risen to about 20 by his estimate — most of them Muslims — after charred bodies were found in the streets.
"I have not seen this scale of violence before in my life," he said. "I am very sad. The community used to live in peace."
Myanmar is emerging from decades of military repression and has taken a number of significant steps toward democracy in recent years under President Thein Sein. But it has been plagued by bouts of ethnic violence that some analysts say are a byproduct of the changing political climate.
Burning mosques
A group of about 100 Buddhists, including some monks, went around Meiktila on Thursday night torching mosques, said Police Lt. Col. Aung Min, and while most of them have returned home, some are still wandering the streets, carrying weapons.
Although Aung Min declined to provide an official death toll, he said the violence had spread to a nearby town, Win Twin, where a mosque was burned down overnight.
He said about 1,000 Muslims had taken temporary shelter in a soccer stadium in Meiktila, where about 30% of the 100,000 residents are estimated to be Muslims.
Win Htein said he believed that more than 5,000 Buddhists had fled to monasteries around the city to escape the violence.
Many members of both communities had lost their homes, he said.
Journalists in the city who tried to take photos of the clashes said they were threatened by Buddhists, some of them monks, who were holding sticks and knives.
Violence in Rakhine
In the western state of Rakhine, tensions between the majority Buddhist community and the Rohingya, a stateless ethnic Muslim group, boiled over into clashes that killed scores of people and left tens of thousands of others living in makeshift camps last year.
Most of the victims were Rohingya.
"The ongoing intercommunal strife in Rakhine State is of grave concern," the International Crisis Group said in a November report. "And there is the potential for similar violence elsewhere, as nationalism and ethno-nationalism rise and old prejudices resurface."
A failure by authorities to address deepening divisions between the communities could result in a resumption of violence in the future, the report said, "which would be to the detriment of both communities, and of the country as a whole."
Vijay Nambiar, special adviser to the U.N. secretary-general on Myanmar, on Thursday expressed "deep sorrow at the tragic loss of lives and destruction" in Meiktila this week.
He called for "firm action" from Myanmar authorities, combined with "the continued fostering of communal harmony and preservation of peace and tranquility among the people."
Win Htein, the local lawmaker, said that he believed there were now about 1,000 police officers in the area.
He said he had spoken to Aung San Suu Kyi, the Nobel laureate and leader of the opposition National League for Democracy, who had said local authorities should use police to control the situation according to the law.
The U.S. ambassador to Myanmar, Derek Mitchell, said Thursday that he was "deeply concerned" about the reports of violence.
Read: U.N. says 20,000 homeless after Myanmar clashes
Read: Myanmar sets up commission to prove clashes between Buddhists, Muslims
Timeline of Meiktila Buddhists' assault on its Muslims
Posted: 22 Mar 2013 11:55 PM PDT
Let me share MY FRIEND's FB time line till at 10pm 22 March
20 March 2013, 10 AM (1)Khin Maung Win,(2)Aye Aye Khine,(3) Daw Nyo Than,from those name above all of them from MeikHila Township, they entered the gold shop to sell the fake gold.
Firstly, they started to threatened and start abusing.
The shop keeper named is Haji Nyi Nyi who tries to defence with a stick and Khin Maung Win's head was injured.
After 30 minutes, a crowd was gathered and starts stoning the shop and destroyed it.
Around 12 o' clock at the noon, the unknown group of people attack the shop again and destroyed the nearby other Muslims' gold shops as well.
After 2 hours, the crowd marched towards other streets and destroyed the Mosques and Muslims houses
Around 5:30 pm the shops in front of the Mosques that located at the front ward, which is behind the market back side exit were also stoning and arson attacked. Afterward, the mosques which is opposite of those shops was destroyed.
About 7 pm, Thiri Mingalar mosque which is located in Thiri Mingalar ward beside the road was burned down and the local education office of MeikHila Township, which is beside the mosque, was also burned.
Thiri Mingalar Mosque, known as Pakistan mosque and those 4 shops owned by Muslim at the opposite of the mosque was arson attacked and destroyed. Afterward the shop of Ko Myo Nyyunt and his Motorbike were also burned. Muslim shop at Shwe Wutt Mhone building which located on Thiri Mingalar road was also destroyed.
While A person name Ko Bilaal, while he was driving a heavy truck a mob was chasing him. He was scared and turned the car, his car was crushed into the one of Muslim's shop. At the same time, the mob burned down the car and beaten Ko Biller till he died.
Between 8:30 to 9 pm on 20.03.2013, Myot Oo mosque and 5 shops in front of it, which is owned by Muslims were also destroyed.
Around 10 cars glasses were destroyed those cars were in the show room owned by SSS company, the company owned by a Muslims from Yangon. Pan Yoma store and Yar Thet Pan Stores were also destroyed.
Around 9 pm, in the downtown of MeikHilar, the street was totally deserted. At 10 pm Martial Law was declared and at 10:30pm it was being announced with cars. While those cars were announcing Marital Law, the mob stoning the cars and stopped announcing.
Muslims in the town had to run away from the home because of the fire around 10pm. Neyin Chan Yay mosque, located on Ya Da Nar Maung street junction in Ya Da Nar Maung ward was burned down and destroyed at 1am 21.03.2013, under curfew order.
Building of Haji Ardilf was destroyed.
There are over 200 Muslims living in MeikHilar Pyi Thar Yar extened wards. It is divided into two parts which are called North side and South Side. The Islamic school on the South Side was burned down and destroyed. The person who looks after the school (Muadhin) was beaten to death. It was organized by the newly organized a Buddhist extremist group called '969', who are the follower of a racist monk called, Wi Ra Thu. His followers in Meikhtilar Township are (1)Dr U San Hlaing and Htin Min Khine from Mya Sanda Zine Building material shop(2) Ko Thi Ha (3)Mal Pa(4) May Thet Oo and (5)Nyo Win. On the other hand, the Isamic school of Northside was also destroyed including furniture and Islamic books were also destroyed and dumped.
Aye Chan Thar Yar mosque on the way to the Kyauk Padoung was also destroyed.
The list of Mosque had been destroyed are
(1)Nyein Chan Yay Mosque
(2)Pyi Thar Yar(north) mosque
(3)Thiri Mingalar mosque
(4)ingalar Zay Yone mosque and Isamic school
(5) Myoe Oo mosque
(6)Pakistan Mosque
(7)Mhan Lone Mosque
(8)Jarmay Mosque (west market)
4 Muslim teachers and 28 students from an Islamic school in Meiktila were killed on March 21.
The school is located in Mingalar Zayyone quarter. It had been under attack since March 20 but the security forces did not protect the school.
Since 11:30 PM that night, Muslim organizations urged the authority repeatedly to protect the school, its teachers and students but the authority left them unprotected.
On 21st morning, four teachers and 28 students were brutally killed by a New Buddhist extremist group called 969.
The list of the brutally killed victim are
(1) Hafiz Mohammad Athisham (student)
(2) Maulanar Nlahamad Shatee (45 years old teacher)
(3) Moulanar Zakaria (40 years old teacher)
(4) Moulanar Wajib (30 years old teacher)+ other
The Mingalar Zay Yone Islamic School is the biggest one among the destroyed buildings. The racists committed the violence the whole night at their free will even though curfew order was ineffective. The curfew order was announced at 10 pm. Since no action has been taken by the authority, the neighboring Buddhist neighbors hide them with humanity since they were young children.
At 4 pm the Islamic school burned down into ashes.
At 6:30 am while the teachers and students were sleeping at the houses, the racists group returned back and gathered together and surrounded those Buddhist houses who kept the Muslims students.
They ordered to their fellow Buddhist to handover Muslim students but the Buddhists from neighboring were earnestly requested and apologized in various ways to leave these children alone.
They refused to listen and threw the fire rings onto the roof of those houses. The police were reluctant to step in and just keep watching the attack. The entire houses were burned down and finally the teachers and the students forced to escape from the fire. Unfortunately, as soon as they step outside the house, the mob was waiting with lethal weapons start attacking them. The 28 children and 4 teachers were slaughtered brutally
Some died in the fire and others had been killed by the mob.
Islamic religious council from Rangoon head office confirmed that the death toll exceeding 100 from the Muslims side. 3500 peoples were trapped inside Meikhtilar Township.
The mobs were spread outside the Meikhtilar Township and ambush any Muslims fled from the town. They block the highway and check all the passing vehicles; any Muslims found, killed or looted by them.
A mosque has been attacked in Mawlamyine city, Mon State, Southern Burma.
Hebat, Ceramah BN Paling Ramai Orang.. Tak Terbilang ..
Posted: 23 Mar 2013 02:21 AM PDT
B
eginilah suasana yang dimaklumkan kepada Omak kau dengan gambar sebagai bukti berbicara.
Suatu ceramah anjuran UMNO Kuala Krai dengan penceramah jemputan khas dari Minda Pondok, Ustaz Zainal Abidin Awang.
Ceramah ini diadakan dalam kawasan DUN N41, Manik Urai.

Yang Omak kau terkejut ialah yang dengar hanyalah kanak-kanak kecil yang masih belum boleh mengundi pun walaupun siap dengana beberapa hamper sebagai hadiah cabutan bertuah.

Kalau begini punya sambutan nampaknya hasrat dan niat UMNO/BN Kelantan mau menukar kerajaan PAS/PR Kelantan pimpinan YAB TGNA hanya tinggal angan-angan mat jenin. -omakkau


Buddhist-Muslim violence continues for third day in Burma
Posted: 22 Mar 2013 11:40 PM PDT
Buddhist-Muslim violence continues for third day in Burma
A crowd of people (including monks, in orange robes) outside Muslim-owned stores that were trashed and set on fire in Meikhtila on Wednesday.
Photos and videos coming out of the central Burmese town of Meikhtila show rioting and attacks against Muslim-owned businesses, in the country's worst communal violence since last year's clashes between Buddhists and Muslims in the eastern part of the country. The ungoing unrest has displaced thousands and left at least 20 people dead,
according to a member of parliament from Meikhtila District.
The source of the conflict remains murky. But both local police sources and Muslim activists agree that it all started with an argument between a Muslim gold-shop owner and Buddhist customers on Wednesday morning. From there, the stories diverge. A police source cited by Radio Free Asia says the shop owner broke an item belonging to the customers, leading to a brawl; Muslim activists, citing local sources, say the customers tried to sell the shop owner fake gold. Either way, the dispute quickly drew a crowd that attacked the goldsmith's store as well as other Muslim-owned businesses.
A mob attacked Muslim-owned stores in Meikhtila on Wednesday. This video was relayed by Burmese Muslim activists living abroad. 
Rioting continued during the night, on Thursday and into Friday, with plumes of smoke rising around the town; a curfew declared by the authorities was evidently ignored. Several mosques were reportedly torched.
Police say that at least two of the confirmed dead are Buddhists, one of them a monk. An AFP photographer who was able to visit the town Thursday said he saw at least three burned bodies and houses on fire.
According to MP Win Thein, who hails from Meikhtila and belongs to the opposition National League for Democracy party, there are about 30,000 Muslims in the township, out of about 80,000 total residents.
Muslims represent about four percent of Burma's population, according to the last census. A wave of clashes between Buddhists and ethnic Rohingya, a Muslim minority, in eastern Rakhine State last year left at least 200 dead and more than 100,000 homeless, with many Rohingya fleeing to neighbouring Bangladesh. Last month, a Buddhist mob attacked a Muslim school and Muslim-owned stores in a suburb of Rangoon.
The aftermath of attacks on Muslim-owned stores on Wednesday. Police can be seen keeping a crowd at bay. Photo via Rohingya Blogger. 
"Eyewitnesses I spoke to thought the mob violence might have been organised ahead of time"
Nay San Lwin is a Burmese Muslim activist living in exile in Germany. He contributes to the website
Rohingya Blogger
. He was able to speak to Meikhtila residents on Wednesday and Thursday morning; communications became more difficult on Thursday afternoon, when some of his sources fled town and stopped answering their phones.
The eyewitnesses I spoke to told me that hundreds of people gathered to destroy Muslim-owned businesses in a very short time span, which they found suspicious – like it was perhaps organised ahead of time. They said many had sticks with them, and used them to destroy the inside of the goldsmith's store and others. Later, in the evening, they started lighting mosques and Muslims'
homes on fire
. The police just stood by.
Mobs also surrounded an Islamic religious school, trapping teenage students and teachers inside. [Several Muslim Burmese activists, citing local contacts, believe that some of them were killed after the school was set on fire this morning. Local authorities have said that a school was burned, but did not mention any deaths. FRANCE 24 has so far been unable to independently confirm these claims].
The Muslims I've talked to in Meikhtila are terrified. Many have shut themselves up inside their homes, for fear of being killed if they leave; but many others have already fled town [Buddhists have reportedly fled the violence as well]. They feel like there is nobody to protect them there.
"Muslims in Burma don't have anyone to turn to for help"
Several leaders from the 88 Generation Students' group [an activist group led by people who participated in the 1988 pro-democracy students' revolt, which was quashed by the military junta at the time] travelled to the town today, to try to calm the situation. But it seems that the mobs aren't listening to them at all. [Editor's Note: Min Ko Naing, one of the members of the 88 Generation who travelled to Meikhtila on Thursday, told Radio Free Asia: "We would like to request everyone to stop spreading violence. Most local residents are trying to prevent the unrest from spreading."]
Over the last few decades, the authorities in Burma have trained the population to hate Muslims. Many leaders use derogatory terms for Muslims in public, like "
kalar
". Recently, things have become even worse with the conflict in Rakhine state and the increasing influence of a powerful monk in Mandalay,
Wirathu
[Editor's Note: Wirathu is known for his anti-Islam views. According to several Muslim Burmese activists, he recently visited Meikhtila, where he reportedly criticised the fact that many businesses were owned by Muslims]. We don't have anyone to turn to for help. Not even Aung San Suu Kyi [Burma's opposition leader, who after years of house arrest, now has a seat in parliament] will help us, because in Burma, speaking out for Muslims means losing votes.
Death toll rises to 20 in Burma religious riots
Posted: 22 Mar 2013 11:18 PM PDT
Death toll rises to 20 in Burma religious riots
Note the Star, Malaysia, reported that security forces had confiscated the Machetes and hammers from the Monks in Meiktila.
MEIKHTILA, Myanmar (AP) — A lawmaker says at least 20 people have died in two days of rioting between Buddhists and Muslims in a central Burma town where residents remained locked in their homes, too afraid to walk the streets.
Opposition National League for Democracy lawmaker Win Htein told the Associated Press by telephone Friday that at least five mosques were burned down since the violence started Wednesday in the town of Meikhtila.
He said there was no immediate sign of fresh violence but the situation remained tense.
He said fires continued to burn but angry Buddhist residents and monks prevented authorities from putting out fires set to Muslim homes.
The violence was the latest sectarian unrest after clashes in western Rakhine state last year left more than 200 dead.
Explosion @ Kerinchi LRT ? LRT Explode? Really?! - www.facebook.com/fb.top.news
Posted: 22 Mar 2013 11:00 PM PDT
@
  F a c e b o o k News 新闻最前线
【前线转载】LRT 爆炸???LRT EXPLODE?? 看到最后!!
https://www.facebook.com/photo.php?v=10151372992056284
A passenger by the name of 'Wai Kuan' first took the video and posted it here:
https://www.facebook.com/photo.php?v=624393817577988&set=vb.100000221275287&type=2&theater
President's Emergency Order Speech
Posted: 22 Mar 2013 10:32 PM PDT
Posted: 22 Mar 2013 10:28 PM PDT