---
[BONGKAR] Najib Tewaskan Obama Miliki Paling Banyak Pengikut Twitter Palsu
Posted: 15 May 2013 10:28 AM PDT
A
khirnya Perdana Menteri Datuk Seri Najib Razak dapat juga dua-pertiga majoriti tapi bukan di Dewan Rakyat. Di sebalik populariti Najib yang diwar-warkan di alam maya, satu majalah Australia hari ini membuat dakwaan bahawa
70 peratus, melebihi dua pertiga followers (pengikut) Najib di Twitter adalah akaun palsu
.
Mengikut laporan Meld Magazine yang berpusat di Melbourne, satu laman berita bebas, Najib menguasai carta peratusan pengikut palsu teramai di Twitter di antara lapan tokoh politik antarabangsa yang termasuk Presiden Amerika Syarikat Barack Obama bersama perdana menteri yang lain daripada Australia, India, Thailand, Jepun, Singapura dan Vietnam.

"Satu semakan menggunakan perisian 'online Fake Follower Check' mendedahkan secara mengejut 70 peratus daripada 1.4 juta pengikut Perdana Menteri Najib adalah palsu," kata Meld Magazine bertarikh May 3.

Sekarang ini, Twitter Najib sudah mencecah 1.5 juta pengikut. (Data Meld Magazine mungkin sudah lari selepas 12 hari).



Di belakang Najib, ialah rakan sejawat daripada Thailanda dan India, Yingluck Shinawatra dan Manmohan Singh, pada 55 dan 54 peratus.

Menurut laporan itu lagi, hanya 15 peratus pengikut Najib dikategorikan sebagai pengikut yang baik manakala 15 peratus lagi adalah pengikut yang tidak aktif.

Di Twitter Obama pula, hanya 45 peratus daripada 29.18 juta pengikutnya adalah palsu.

Mengikut Thomas Tudehope, seorang pakar sosial media di social@Ogilvy dan bekas penasihat kepada menteri bayangan komunikasi dan jalur lebar Australia, Malcolm Turnbull, pengikut di Twitter boleh dibeli, "100 dan ke atas sehingga 10,000 pengikut mengikut harga berlainan."

Bagaimanapun, Tudehope berkata apa yang penting ialah penglibatan dalam berkomunikasi dengan pengikut dan memberikan reaksi.

"Saya rasa tekniknya ialah meletakkan lebih banyak bahan, secara kerap, untuk orang berlainan. Ini adalah strategi yang mudah dan saya rasa ia agak berkesan," katanya.

Sebelum PRU13, media tradisional telah menghebohkan bahawa satu laman pemantauan internet, Socialbakers, telah meletakkan Najib di tangga 11, tokoh politik paling popular di dunia.

Dalam reaksinya, Menteri Belia dan Sukan Datuk Seri Ahmad Shabery Cheek berkata itu petanda Najib popular di kalangan orang muda.

"Ini menunjukkan Perdana Menteri bukan sahaja popular di Malaysia, tapi juga di dunia," kata Ahmad Shabery ketika mengulas berita itu. -kltoday

Ulasan GB

Hukum kebenaran dan keadilan mengambil tempatnya.
,br>Penipu dengan penipuannya pasti terbongkar akhirnya.

Mana mahu letak muka?

lebih banyak penipuan Najib akan terbongkar lagi selepas ini.

Tunggu, dengar dan lihat!


Posted: 15 May 2013 07:21 AM PDT
In announcing his new
Cabinet lineup
- the first in Malaysian history that saw no MCA rep - Prime Minister Datuk Seri Mohd Najib Tun Abdul Razak has well taken into account the
balancing factor
that would lead Barisan Nasional into the next term before facing the opposition again, four or five years from now.
With more minister posts given to Sarawak and Sabah for the two States' major contribution in the just concluded 13th general election, it will augur well in BN's 'healing process' to win back the votes it lost on May 5 polling.
And the strong BN Youth representation both as full ministers and deputies signals the ruling party's hope and Najib's wisdom to rejuvenate the administrative approach of the public sector in all major policy undertakings.
I must congratulate
Khairy Jamaluddin
, Kamalanathan, Ahmad Shabery Chik, Ahmad Maslan and Azizah Mohd Dun among few, to provide Najib with fresh and vibrant idea as to how the government could serve the rakyat better.
The exclusion of Noh Omar, Shaziman Abu Mansor and a few more did not mean their service is no longer needed. They had served well in their respective portfolio and its time to give their hands to their successors.
Financial Times'
comment:
The new government called the line-up "a mix of technocrats and civil society representatives, who bring valuable experience from outside government, as well as experienced ministers and younger faces".
Mr Najib said: "Over the past months and years, divisions have opened up in Malaysian society. Now it is time for all of us, in government and beyond, to put the bitterness behind us, and work towards national reconciliation – and national unity.
The new cabinet members included Paul Low, head of the Malaysian arm of Transparency International, a Berlin-based anti-corruption campaign group; Abdul Wahid Omar, chief executive of Maybank, one of Malaysia's two biggest banks; and Khairy Jamaluddin, a 37-year-old rising star in Umno and son-in-law of Mr Najib's predecessor as prime minister, Abdullah Badawi.
Mr Najib retains the finance ministry portfolio.
KJ as Umno Youth chief deserves the Youth and Sports portfolio. Although some parties still dispute his role and the 'Pak Lah stigmata', many support him and believe that he has reached that level of maturity to hold a Cabinet position.
For Ahmad Shabery, it is a
'home coming'
for him as he used to hold Information portfolio under Tun Abdullah Ahmad Badawi's era. He left Youth and Sports Ministry 'clean' for KJ to continue. The way he developed the ministry like a profit-making corporation has earned him a lot of credits.
Ahmad Zahid Hamidi and Hishammuddin Tun Hussein took each others' portfolio, Defense and Home respectively. Both Umno vice-president will leave their achievement to be assessed by the members at the party's general assembly later this year.
The new Cabinet lineup also saw the 'comeback' of a few once-called 'the deadwoods'.
Among them are Barisan Nasional sec-gen Tengku Adnan Tengku Mansor who is appointed Federal Territories minister, and former Perlis Mentri Besar Shahidan Kassim as minister an the PM Dept.
'Ku Nan', the member of parliament for Putrajaya, was a deputy minister in the Prime Minister's Department in January 2001, and in November 2002. He was later re-appointed Tourism Minister in February 2006, until the 2008 General Election.
With the witdrawal of MCA and Gerakan from taking up any government post, Chinese representation in the cabinet now comes from Senator Datuk Paul Low Seng Kuan and Mary Yap Kain Ching, the Member of Parliament for Tawau.
[LIVE] Himpunan Blackout 505 Di Johor, Lagi Disekat Lagi Bangkit!
Posted: 15 May 2013 08:22 AM PDT
The Martyrs of Otranto - As Pope Francis gave the church 800 new saints, Christians were being persecuted around the world By Nina Shea
Posted: 15 May 2013 06:47 AM PDT
Pope Francis celebrated his first canonizations in the course of his Mass in St. Peter's Square last Sunday, giving the Catholic Church over 800 new saints. All but two (a Colombian nun and a Mexican nun) were the "martyrs of Otranto," who were beheaded for their faith after Turkish Muslims invaded their southern-Italian port city in 1480. In the pope's words

, "They had refused to renounce their faith and died confessing the risen Christ." According to some historical records, while the 800 were being executed, a Turk by the name of Bersabei was inspired to convert. He too suffered martyrdom, impaled by his own comrades-in-arms.

Christians of all faith traditions have long been persecuted in many countries, but today in the Muslim world, where Christians are often the largest non-Muslim minority, the persecution is accelerating and spreading.
Pope Francis had met with the Coptic pope, Tawadros II of Alexandria, just two days before, and no doubt he was praying for the mounting number of Coptic martyrs in Egypt, with whom, he had said, Catholics are united in the "ecumenism of suffering," This would include the two killed and seven dozen wounded as they were leaving St. Mark's Cathedral in Alexandria on April 7 and also the four whose funeral had just taken place inside the cathedral, who had been murdered in a Muslim pogrom the previous day. It would also include those languishing in prison for their faith, such as Nadia Mohamed Ali and her seven children, all of whom were sentenced by an Egyptian court to 15 years' imprisonment earlier this year for converting to Christianity. Another Christian woman, Demyana Emad, a 23-year-old primary-school teacher, was jailed last week for "insulting Islam" in her classroom — only the latest example of the Islamist government's blasphemy prosecutions, typically of Christians. 
Pope Francis probably also had in mind the ten killed in a church bombing in Nigeria on the Sunday before the canonizations, May 5, and the thousands of other Christians slaughtered, many of them while they prayed in their churches, in recent years by the Islamist group Boko Haram and other Muslim militants there. Nigeria is the country with the most new Christian martyrs — it is estimated that 900 Christians were killed there in 2012 for being Christian. These murders are largely carried out with impunity.
In Tanzania, meanwhile, a woman, a teenager, and a child were killed in a May 5 church bombing in the city of Arusha, three months after Catholic priest Evarist Mushi and Pentecostal pastor Mathew Kachira were shot and beheaded, respectively, by Muslim extremists outside their churches.
In Somalia, the Islamist terrorist group al-Shabaab shot and killed Fartun Omar on April 13. She was the widow of Mursal Isse Siad, a Christian convert who was slain for leaving Islam in December; as Morning Star News points out, her death leaves the couple's five children orphaned. Al-Shabaab is also thought to have murdered Ahmed Ali Jimale, a 42-year-old Christian pharmacist and father of four, as he stood outside his house in February. Last November, 25-year-old Farhan Haji Mose, a Christian convert, was beheaded, reportedly for leaving Islam. 
As Boko Haram has done in Nigeria, al-Shabaab has vowed to eradicate Christianity from its country and establish a sharia state. While Francis was canonizing the new saints on Sunday, Saudi Arabia's press was reporting that a Saudi court had sentenced a Lebanese man to six years in prison and 300 lashes for encouraging a Saudi woman to convert to Christianity. The woman herself fled to Sweden with the help of another man, who was then sentenced to two years and 200 lashes. Saudi Arabia prohibits its nationals, all presumed to be Muslim, from converting to Christianity or any other religion and can punish converts with death for apostasy. Pages 1 2 Next › National Review
Posted: 15 May 2013 06:16 AM PDT
After finding out about the needs of Fuzi's daughter before the girl goes to a matriculation college later this month, I informed the girl's sponsor about it. For the record, our sponsorship programme only covers schooling expenses, not further education. But the girl's sponsor had told me personally before this to inform her should there be any other needs for the girl, although the sponsorship programme is over for her.
As mentioned in my previous posting, within a few hours after updating the girl's needs on my facebook page, I managed to get RM755 from donors to help the girl out. The amount was enough to cover for the girl's registration, the family's transportation to send the girl to the college and to buy the girl's personal necessities.
The girl still needed a laptop for her studies. I had told her earlier I'd try to find a 2nd hand computer. Then came the good news…. her sponsor finally replied my email, agreeing to transfer a certain amount of money as reward for the girl's excellent performance for her SPM. The sponsor did specifically mention that she hoped the girl would use it to buy a computer. And when the amount came in, it was more than enough to the girl a brand new laptop.
This morning, after getting the computer from a computer shop, I headed straight to Fuzi's house to deliver the laptop to the girl. When the girl saw me carrying the box, plus 2 plastic bags of free gifts (computer bag, mouse, coooler), she exclaimed, "Ya Allah! Makcik beli baru ke?! Mesti mahal ni!" I told her it was a reward from her sponsor for the excellent SPM results. The girl was pleasantly surprised. Although I didn't come up with the money to help this girl and her family out, somehow I felt the satisfaction seeing this girl on her way to a brighter future, insyaaAllah.
Later today when I was at home, I suddenly remembered the family I went to visit in late April… Mar and her family. After Mar's husband was diagnosed HIV+, Mar got herself tested and found out she was +ve as well. Then all her 3 children were tested. The results weren't out yet when I went to visit. I wasn't too worried about her 17 and 19 year old daughter, but as mentioned in my posting about that visit, I was worried about Mar's 2 year old daughter. I was still hoping the little girl would be spared from the virus.
Today when I called, coincidentally, Mar just got home from Ipoh. She was in Hospital Raja Permaisuri Bainun earlier in the day, at the paediatric clinic, to be exact, with her youngest girl. Paediatric clinic? Uh oh… bad news??
Indeed. The little 2 year old girl too was confirmed to be HIV positive. :(
Bukti Penipuan Pilihanraya Akan Diserahkan Kepada Obama
Posted: 15 May 2013 06:43 AM PDT
K
etua umum PKR Datuk Seri Anwar Ibrahim berkata Pakatan Rakyat akan menyerahkan bukti mengenai penipuan yang didakwanya berlaku dalam pilihan raya umum 5 Mei lalu kepada Presiden Amerika Syarikat Barack Obama.
Berucap dalam Himpunan 'Black 505' di Kuantan malam tadi, Anwar berkata Pakatan mahu kuasa besar itu menjawab mengenai kemenangan BN yang didakwanya turut disumbangkan oleh pengundi bukan warganegara Malaysia.

"Oh, katanya tadi Obama telefon kepada Datuk Seri Najib. Tak apa, tak ada masalah. Tapi saya nak beritahu kepada Presiden Obama... Amerika pun lancar perang di Iraq, untuk apa? Untuk demokrasi di Iraq.

"Saya nak beritahu kepada Amerika, kita akan beri bukti penipuan dan (kita) nak tengok kamu akan kata apa. Malaysia ini dimenangi oleh Umno pada pilihan raya baru-baru ini, bukan sahaja dengan undi rakyat Malaysia, tapi undi Banglasia," kata Anwar.

Kira-kira 30,000 hadirin yang dihadir di markaz PKR di Jalan Beserah malam tadi bersorak dan meniupkan vuvuzela sebagai sokongan ke atas kenyataan Anwar itu.

Tokoh PKR itu mengulas laporan Bernama sebelum itu bahawa Obama menelefon Datuk Seri Najib Tun Razak untuk mengucapkan tahniah kepada perdana menteri atas kejayaan beliau mendapat mandat daripada rakyat pada pilihan raya umum ke-13 untuk terus menerajui Malaysia.

Dalam panggilan mengejut itu, Obama menyatakan beliau faham dan menerima proses dan keputusan PRU13 baru-baru ini di Malaysia.

Laporan yang memetik kenyataan Pejabat Perdana Menteri itu menyebut, Presiden AS itu turut diberi taklimat mengenai usaha kerajaan Malaysia untuk memastikan proses pilihan raya yang bersih dan adil.

Dalam ucapannya juga, Anwar yang juga ahli parlimen Permatang Pauh membidas Suruhanjaya Pilihan Raya (SPR) yang didakwanya menerima dakwaan undi bukan warganegara Malaysia sebagai "perkara biasa".

"Dan SPR terima itu sebagai perkara biasa. Yalah, dia ada kad pengenalan biru. Penipu! Jawapan yang tidak bertanggungjawab.

"Sebab itu, saya katakan nak selamatkan negara ini, pertama sekali yang perlu undur, (Pengerusi) SPR mesti diberhenti sekarang juga," katanya yang turut disambut dengan sorakan dan tiupan vuvuzela. -mk





အေၾကာက္တရားျဖစ္ေပၚလာေအာင္ ေနာက္ထပ္ အေျခာက္တရားတခု
Posted: 15 May 2013 05:17 AM PDT
အေၾကာက္တရားျဖစ္ေပၚလာေအာင္ ေနာက္ထပ္ အေျခာက္တရားတခု-
၇၈၆-ကို မဟုတ္မမွန္ အဓိပၸါယ္ျပန္ ၍ အေၾကာက္တရားသြတ္သြင္းမႈ-
ဒါးမိုး၍သာသနာျပဳခဲ့ေၾကာင္း
မဟုတ္မမွန္ေျပာဆို၍ အေၾကာက္
တရားသြတ္သြင္းမႈ-
မယားေလးေယာက္ယူ၍ သာသနာျပဳသည္ဆိုကာ
မဟုတ္မမွန္ အေၾကာက္တရား သြတ္သြင္းမႈ-
သားေဖာက္၍သာသနာျပဳသည္
ဟု ေအာက္တန္းက်စြာ အေၾကာက္ တရားသြတ္သြင္းမႈ-
အိမ္ေထာင္ျပဳလွ်င္ ဗလီမ်ားမွ
ေငြေၾကးေထာက္ပ့ံေပးသည္ဟု
သတင္းမွားျဖင့္ အေၾကာက္တရား
သြတ္သြင္းမႈ-
ႏြားသတ္သည္ဟုဆိုကာ အေၾကာက္တရားသြတ္သြင္းမႈ
ကုရ္အာန္ထဲတြင္ ဘာသာျခားမ်ား
အားသတ္ျဖတ္ရန္ေရးသားထား
သည္ဟု မဟုတ္မမွန္ဘာသာျပန္
၍ အေၾကာက္တရားသြတ္သြင္းမႈ-
အစရွိေသာ အမ်ိဳးေပါင္းစံုလင္လွ
စြာ လုပ္ႀကံ၀ါဒျဖန္႔ အေၾကာက္တရား သြတ္သြင္းမႈ
ေတြျပဳလုပ္ၿပီး ကိုးကြယ္ေသာ ဘာသာအရ စိတ္၀မ္းကြဲ ၿပီး
သတ္ျဖတ္မႈေတြျပဳလုပ္လာၾက
ေအာင္ ဖန္တည္းၿပီးတာေတာင္
အားမရၾကေသးပဲ-
ေနာက္ပိတ္ဆံုး ၿခိမ္းေျခာက္မႈ
အျဖစ္ " ေဂ်ဟတ္" ဆိုေသာ
စကားလံုးကို နည္းအမ်ိဳးမိ်ဳးနဲ႔
ေရလဲသံုးၿပီး လူထုၾကားမွာ
အေၾကာက္တရားသြင္းလာၾက
ျပန္ပါၿပီ။
ေတာ္ၾကပါေတာ့ဗ်ာ-
အေျခအျမစ္မရွိတာေတြနဲ႔
ေသြးကြဲေအာင္လုပ္ေနမဲ့အစား
ခင္ဗ်ားတို႔ ကၽြန္ေတာ္တို႔
အတူတူ လက္တြဲၿပီး
ျပည္တြင္း ျပည္ပက
ဘယ္သူတဦးတေယာက္ကမွ
ေဂ်ဟတ္-ဆိုတဲ့ စကားလံုး
မေျပာနိုင္တဲ့ အေျခအေနတခုကို
ဖန္တည္းလိုက္ၾကရေအာင္လား ဗ်ာ။
ဒီတိုင္းျပည္ရဲ့ကံၾကမၼာဟာ
ခင္ဗ်ားတို႔ ကၽြန္ေတာ္တို႔
လက္ထဲမွာပါ။
Terrorism as Therapy By Victor Davis Hanson
Posted: 15 May 2013 04:39 AM PDT
O

ne common theme emerges from the hearings over the Benghazi disaster: The Obama administration is intent on downplaying the Islamic roots of terrorists who harbor an existential hatred of the West.
The killing of Osama bin Laden was supposed to have cut the hideous head off a mutant snake. His death officially destroyed the "core" of the aberrant al-Qaeda. The removal from power of the outlier Qaddafi was likewise to have put an end to the artificial obstacle to the natural evolution toward democracy in Libya. In those regards, an al-Qaeda–inspired, pre-planned hit on the American consulate, resulting perhaps in a full-fledged Mogadishu-like shootout, just was not in the administration's pre-election cards. No one was disposed either to beef up security in the face of escalating threats, or to send in teams in extremis to save the besieged Americans, or to give an honest appraisal afterward of what had transpired.
Meanwhile, the opportunity to blame the entire mess on an easily caricatured right-wing Christian Islamophobe crackpot was too tempting — as Susan Rice, Hillary Clinton, and the president himself found as they serially damned the suddenly-to-be-imprisoned Mr. Nakoula. He was a con artist, but not the provocateur of the Benghazi violence — and yet he proved a perfect vehicle for showcasing the administration's multicultural bona fides. In terms of explaining away the lapses in Benghazi, the challenge arose of how many ways top officials could damn the unfortunate Mr. Nakoula — as if each denunciation made it unnecessary to utter the word "terrorism" or "al-Qaeda." 
The fantasy that prior American policy was insensitive to Muslims and did not differentiate sufficiently between Islam and al-Qaeda has been an article of faith of this administration. Go back and review the initial Obama interview with al-Arabiya or the loud professions of CIA director John Brennan, who was Obama's chief counterterrorism adviser at the time of the Benghazi attack.
 The corollary of this fantasy was also natural: The greater worry is anti-Islamic bigotry and prejudice, not heightened awareness of the propensity for certain people to commit terrorism in the supposed service to Islam. This odd mindset explains both the Orwellian euphemisms (overseas contingency operations, man-caused disasters, workplace violence, violent extremism, etc.) and the collective madness of some career-minded bureaucrats competing with one another in the public arena with their politically correct nonsense (cf. the Muslim Brotherhood as "secular," NASA's "foremost" mission as Muslim outreach, or jihad as a "holy struggle"). That groupthink was based on the flawed idea that the more we deny an Islamic catalyst to terrorism, the more there will be none. 
The problem was not just that elites seeking to ingratiate themselves with the Obama administration routinely indulged in such willful blindness, but that these absurdities filtered down to the day-by-day protocols of our intelligence and law-enforcement bureaus. In almost every major recent terrorist incident in which Americans have been attacked, the question is not whether, but on how many occasions, American intelligence agencies knew of, and had good cause to detain, the eventual perpetrators, whether Anwar al-Awlaki, Nidal Malik Hasan, or Carlos Bledsoe. Those on the ground in Benghazi had warned their State Department superiors that American facilities were in danger from attacks by Islamic radicals. Tamerlan Tsarnaev was visited by the FBI and known to the CIA for his overt jihadist sloganeering. In each instance, the warning signs were ignored. These omissions raise the question: Why?
The anti-Bush narrative from 2003 to 2008 (spawned by the unexpected luxury of no further 9/11-like terrorism) was largely that reactionaries and bigots had cooked up a war on terror against nonexistent enemies. Or maybe these paranoid sorts had even goaded otherwise moderate Muslims into terrorism by their counterproductive anti-terrorism protocols: Take away the Guantanamo Bay "recruiting tool" or Iraq as a "provocation," and, presto, Islamic-inspired terrorism itself wanes. In near religious fashion, almost every time Barack Obama traveled abroad in his first three years as president, he evoked Guantanamo. It became a sort of verbal tic, intended to denigrate his predecessor and showcase his own multicultural brand. Alas, for all the obsequiousness and cash, U.S. popularity in the Middle East is as low as it was under Bush.
Yet privately, Obama and his supporters hedged somewhat, in fear that the odious Bush might have been onto something about radical Islam. Thus, rather quietly, President Obama immediately embraced almost all the Bush-Cheney anti-terrorsim policies and even expanded some of them, with the full knowledge that his own base would prove quite flexible now that he was president. Pages 1 2 Next › National Review
From Malaysiakini<br>*<br>* *Kosmo editor urges BN to be more
Posted: 15 May 2013 04:10 AM PDT
From Malaysiakini
Kosmo editor urges BN to be more bumi-centric

Tehachapi: It's sad to say this, this sort of editorial comments such as Kosmo are mostly seeking to please the political masters of the day; they do not reflect the political sentiment of the time. People on the whole understand that Umno has lost its legitimacy and the party is in shambles. Young and educated people, irrespective of race, are rejecting the party's philosophy and mode of operations. Of course, Umno can continue to manipulate the people, intimidating and threatening to punish them for rejecting the party. From now on, whatever it does is interpreted as usurping the power of the people. Its days are numbered. More and more, it is perceived to be serving only the vested interests and privileged class of the country. A party without the genuine support of the masses will not last long. Umno has lost its cause and it is imploding. The next development is a fierce internal struggle for the coveted positions within the party to further embezzle public funds.
Quigonbond: Kosmo and Utusan Malaysia are cut from the same stained cloth of racism. PAS is getting important positions in Selangor government, and they have a state to run in Kelantan. In 2008, it was even better, they have Kedah and Perak. But guess what? BN through illegal means usurped Pakatan power in Perak. If you want Pakatan partners to be fair to one another, why don't you be fair to Pakatan in the first place? Return three assemblypersons to Pakatan so that it can form the Perak government. We'll have a great power-sharing formula with PAS at the helm, no problems.
Mikey: The stupid dolts still don't get it. The fight is corruption, rule of law, justice, fairness, transparency. Sure, continue with those stupid policies. All they benefit are the cronies, quite a few of whom are Chinese. Who do you think those friends of BN are? Why do you think they come up with so much money for GE13?
Ipohcrite: The Chinese, who comprise 25 percent of the rakyat, do not need to be grateful to BN. To borrow a quote, "the rakyat do not owe the politicians anything, but the politicians owe everything to the rakyat." Kosmo is just trying to scapegoat a minority ethnic group even though the popular vote of the nation went to Pakatan. Kosmo is nothing but a despicable coward.
Haveagreatday: Kosmo editor Baharom Mahusin, what has 43 years of affirmative action brought to the needy among the bumiputeras? Yes, you have the super rich in Taib Mahmud's and Mahathir Mohamad's dynasties. Yet look at the poor bumiputeras in Sabah and Sarawak - in fact, the poor in peninsula as well - can you explain how more years of the apartheid-era policies will improve their socio-economic status?
Stella Ling: Who foot the bills for the Psy concerts and the dinners for thousands of guests costing hundreds of millions of ringgit to attract people to BN ceramahs before the GE13? The Malays? It's from the Chinese businessmen, just like the taxes the government collects every year. Go ahead and isolate the Chinese. If not for these taxes, how are you going to pay the over one million government and civil servants, 90 percent of whom are Malays? Now who is ungrateful?
Faz: The trouble with Umno-BN is the leadership is rotten to the core with regard to corruption and cronyism. Its extensions in the form of government servants and the editors of MSM (mainstream newspapers and TV stations) are for all intents and purposes doing the same; proposing the defunct 'apartheid system' with the attitude of punishing the 'offenders' and advancing the classic 'divide and rule' method of political management. If your eyesight is blind, eye replacement from donors may correct the situation, but if you heart is diseased and 'blind' too, there is no cure.
Vijay47: What a brilliant subtle try at injecting some strife into Pakatan, Awang Selamat. Your bosses at Utusan will be so proud of you, of how you are able to reflect the same level of intelligence as them. By the way, I am all for a "bumi-centric policy" in Malaysia. Perhaps you might want to rely on your own funds. Leave non-bumi money to us non-bumis.
Joe Lee: Is Kosmos and Utusan some kind of stone-age cavemen? Are they related to the missing link? Are they the ones for whom the great civilising influence of the last 10 millennia have missed?
Lagi Satu Kalilah!: That's good. Without Chinese support, do you think BN is able to take back Selangor? Better let BN be an opposition party forever in that state.
Posted: 15 May 2013 04:03 AM PDT
ကဲ-ရွင္းရွင္းေလးေျပာျပမယ္–
မုသာ၀ါဒါ ေ၀ရာမဏိသိကၡာပဋံ
သမာဓိရာမိ-
အဲ့ဒါ ေဂ်ဟတ္လုပ္တာဗ်-
အဒိႏၷာဒါနာ ေ၀ရာမဏိသိကၡာပဋံ
သမာဓိရာမိ-
အဲ့ဒါ ေဂ်ဟတ္လုပ္တာဗ်-
ကာေမသုမိတၦာစာရာ ေ၀ရာမဏိ
သိကၡာပဋံ သမာဓိရာမိ-

အဲ့ဒါ ေဂ်ဟတ္လုပ္တာဗ်-
သူရာေမရိယ ၀စၥ္ပမာရဌာနံ
ေ၀ရာမဏိ သိကၡာပဋံ
သမာဓိရာမိ-
အဲ့ဒါ ေဂ်ဟတ္လုပ္တာဗ်-
ပါဏာတိပါရာ ေ၀ရာမဏိ
သိကၡာပဋံ သမာဓိရာမိ-
အဲ့ဒါ ေဂ်ဟတ္လုပ္တာဗ်-
ေဆးလိပ္ျဖတ္တာ
ေဂ်ဟတ္လုပ္တာဗ်-
အရက္ျဖတ္တာ
ေဂ်ဟတ္လုပ္တာဗ်-
နံပတ္ဖိုးျဖတ္တာ
ေဂ်ဟတ္လုပ္တာဗ်-
မတရားတဲ့အမိန္႔အာဏာ ဖီဆန္တာ
ေဂ်ဟတ္လုပ္တာဗ်-
ရွင္းၿပီလား။
Angelina Jolie - Medically Hexed?
Posted: 15 May 2013 03:50 AM PDT
Thanks to Gem who sent me this very interesting article about Angelina Jolie's decision to undergo elective bilateral mastectomy.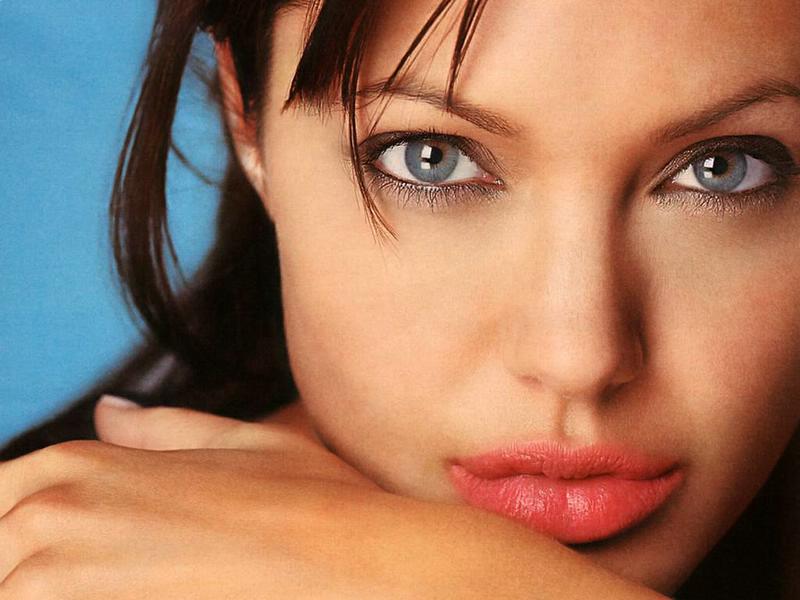 According to
this site
:
In this New York Times article, A-list actress Angelina Jolie bravely announced that she made the tough decision to undergo elective bilateral mastectomy after her doctors warned her that she has an 87% risk of developing breast cancer and a 50% risk of getting ovarian cancer because her mother died of breast cancer and she carries the BRCA1 gene. While I fully support Angelina's right to write The Prescription for herself, and while I admire her courage to go public with what some might hide, as an OB/GYN physician with a passion for mind-body medicine, this breaking news concerns me for a variety of reasons.
The Nocebo Effect
In Chapter 2 of Mind Over Medicine, I share the scientific data about "the nocebo effect," the opposite of the placebo effect, when we think something will harm our health – and it does. In one case study, a man was misdiagnosed with cancer and told he would only live 3 months. He died exactly 3 months later and was found to have no cancer on autopsy.
In another case study that is the stuff of fairy tales, a woman born on Friday the 13th in the Okefenokee Swamp near the Georgia-Florida border was one of three girls delivered that day by a midwife, who proclaimed that all three girls, born on such a fateful day, were hexed. The first, she announced, would die before her 16th birthday.  The second would not survive her 21st. And the patient in question was told she would die before her 23rd birthday.
As it turns out, the first two girls died within one day of their 16th and 21st birthdays. The third woman, terrified that she would die on her 23rd birthday, showed up at the hospital the day before her birthday, hyperventilating.  Soon afterwards, just before she turned 23, she died, proving the midwife's predictions correct. This is an extreme example of the nocebo effect, when fear-based thoughts about your health can actually kill you.
"Medical Hexing"
In his book Spontaneous Healing, Dr. Andrew Weil argues that physicians may unwittingly engage in what he calls "medical hexing." When we pronounce patients with "chronic," "incurable," or "terminal" illnesses, we may be programming their subconscious minds with negative beliefs and activating stress responses that do more harm than good. What proof do we have that they will not be one of the case studies who winds up in the Spontaneous Remission Project, having been cured of a so-called "incurable" illness?
By labeling a patient with a negative prognosis and robbing a patient of the hope that cure might be possible, we may ultimately prove the poor prognosis we have bestowed upon our patient correct. Wouldn't we be better off offering hope and triggering the mind to release health-inducing chemicals intended to aid the body's self-repair mechanisms?
Is it really healthy for any of us to know that we might have an 87% risk of any illness? Do we really want to poison our minds with such fear-based thoughts that then force us to make decisions about whether or not we will electively cut off perfectly healthy body parts?
CLICK HERE for more.
Umno is waging politics of revenge
Posted: 15 May 2013 03:45 AM PDT
From Malaysiakini
Don: Abolish vernacular schools for unity's sake

Aries46: Vernacular schools existed even before Merdeka and at no time has it been a hindrance to national unity in the past 56 years. f Universiti Teknologi Mara (UiTM) pro-chancellor Abdul Rahman Arshad is equating national unity in terms of keeping Umno-BN in power, he is barking up the wrong tree. Malaysians who have supported Umno-BN from Merdeka, even through the 40 years of New Economic Policy (NEP), have reached the end of their tether. In pursuit of national unity the non-Malays have ditched the racist divide-and-rule policies and they don't have the energy to keep feeding the never-ending greed of the corrupt elites and their cronies in Umno. And typical of Abdul Rahman, they resort to racist rants the moment they sense a threat to their plundering ways. Abdul Rahman would do well to open his eyes and evaluate the fact that the non-Malays have embraced the Malays in PKR and the Muslims in PAS for its fair, incorruptible and non-racist form of governance. Abolishing vernacular schools alone does not guarantee national unity. Some of the overbearing deterrents to national unity are:

1) Malaysians being divided into racial distinctions
2) Having race-based political parties
3) Racial discrimination in education at all levels
4) Racial discrimination in employment
5) Economic opportunities
6) Allocation of low-cost houses and discounts for housing
7) Stock and share ownerships

The main factors that deter Malaysians from choosing national schools are lack of educational standards and merits, the absence of a Malaysian outlook among students, teachers and support staff ratio, and heavy influence of race and religion in school activities and the curriculum. Piecemeal solutions in order to perpetuate certain political agendas will be a waste of time and resources. Unless Abdul Rahman has the stomach to view national unity holistically, he should abstain from making statements that can offend those who are suffering in silence.
Saintonthego: Unity among Malaysians have disintegrated because of Umno's racist policy of dividing the people. Umno leaders can't even call themselves Malaysian first and Malay second. So how can they believe Malaysians can be united?
Anakmalaysia777: Abdul Rahman, you were the Education director-general. What did you do to integrate the Chinese and the Indians into the mainstream of the school system? Will you and your kind agree to open all residential schools and all other government educational institutions that are closed to non-Malays to all races on the basis of needs and merits alone, and not race and religion? Can the Umno government promise to the people of Malaysia that the teaching staff will reflect the national population and not exclusively Malay?
Vijay47: One very clear provision of the sedition laws is that anyone who calls for the closing down of Chinese and Tamil vernacular schools will be committing sedition. Let us see what our IGP (police chief) and equally talented attorney-general (AG) say to squeal out of this. Not that there is no precedent for such prosecution. One case involved a member of parliament, Mark Koding, while another involved, surprise! surprise! the editor of Utusan Malaysia. The judge did not buy the editor's grounds of appeal where he claimed that he was such a busy bee that he had no time to go through all the items in his paper. Fast forward to the present, there seems to be a well-orchestrated campaign to raise racial issues and incite the Malays to violence, including no less than by a former Appeals Court judge. Considering the rejection of BN by all segments of the country in the recent elections, have these rabble-rousers been prompted by someone in power with the assurance that no one will be charged?
Mushiro: If after 56 years of independence and the various races are not united, the Malays are still left behind economically despite of 40 years of NEP then it just shows that the government has failed miserably. Why is it that the Mahathirs, the Najibs, the Daims, the Abdullahs, the Taib Mahmuds, the Musa Amans, etc, are super rich and yet the non-crony Malays are still poor. It just shows the failure, incompetence and self-interest of the corrupted Umno regime. The answer is a clear change of this corrupted government.
Democrat: One question: If you abolish Tamil and Chinese schools, will UiTM, and all other quota-based institutions be opened to all races, based on meritocracy? Can places in all faculties be offered based on academic scores and not on race? Answer this and I will answer you, you bigot.
Spinnot: When Chinese voted for BN in 1999 and 2004, there was unity. When they voted for Pakatan Rakyat in 2013, there is no unity. Almost two-thirds of Swiss people speak German, almost one-fifth speak French and less than one-tenth speak Italian, but Switzerland has four national languages - German, French, Italian and Romache. There is no unity problem in Switzerland. Indeed, all Malaysians have accepted Bahasa Malaysia as the national language.
Skong: Something very weird is happening. Three reports targeting the Chinese at the same time - abolish vernacular school, amend state law to bar non-Muslim/Malay to be MB and the comments by ex-court of appeal judge on Chinese betrayal. What is Najib up to?
Hidup PKR: It looks like revenge.
Isn't calling to abolish vernacular schools seditious?
Parents want the best education for their kids
---
ျမန္မာအာဏာပိုင္ လူလိမ္ တရားခံ တို႔ရဲ႕နိဂံုး
Posted: 15 May 2013 02:57 AM PDT
မိမိ အာဏာ အတြက္ တုိင္းျပည္ တစ္ခုလံုးကို လိမ္ညာ လွည့္ပတ္တဲ့ လူေတြ၊ ညစ္ပတ္တဲ့ သူေတြ၊ တုိင္းျပည္ အေပၚမွာ စိတ္ေစတနာ ယုတ္သူေတြ၊ မ်ိဳးဆက္သစ္ မ်ားရဲ႔ ဘ၀ မ်ားကို ပညာ ဗဟုသုတ မ်က္လံုး ကန္းသြား ေအာင္ အကြက္ခ် စီစဥ္ သူေတြ၊ ကိုယ္က်ိဳး တစ္ခု ကိုသာ ၾကည့္ၿပီး တစ္တိုင္း ျပည္လံုး ဆင္းရဲ မြဲေတ သြားေအာင္ ဖန္တီး ခဲ့သူေတြ၊ ေၾကးစား လူမိုက္မ်ား ေမြးၿပီး- ဗိုလ္က် အႏိုင္က်င့္ ခဲ့သူေတြ–၊ ဒီလို လူစား မ်ိဳးေတြ တိုင္းျပည္ရဲ႔ အာဏာကို ရယူျခင္းက လြင့္စင္ သြားပါမွ တစ္ျပည္ တစ္ခုလံုး တိုးတက္ ေကာင္းမြန္ သာယာ၀ ေျပာလာ မွာပါ။ ကမၻာ့ အလည္မွာ ဂုဏ္သိကၡာ ရွိစြာ ရပ္တည္ လာႏိုင္ မွာပါ။
လူယုတ္မာ ေတြဟာ တိုင္းျပည္ကို စိတ္ ေစတနာနဲ႔ အုပ္ထိန္း ေပးခဲ့ျခင္း မရွိ၊ လူနည္းစု တုိင္းရင္း သားေတြ အေပၚ ရိုးသား ေျဖာင့္မတ္စြာ တန္းတူ ညီမွ် အခြင့္ အေရးေတြ ေပးခဲ့ ျခင္းမရွိ- ႀကီးႏိုင္ ငယ္ညွင္း ျပဳခဲ့ ယံုမွ် မက အသံတိတ္ မ်ိဳးတံုး သတ္မႈ ေတြကို စနစ္ တက် စီစဥ္ အကြက္ခ် က်ဴးလြန္ ခဲ့ပါတယ္။
ကရင္ ေတြကို ျပတိုက္ ထဲမွာ ၾကည့္ရ မယ္လို႔ စစ္အာဏာရွင္ ဗိုလ္ခ်ဳပ္ႀကီး တစ္ေယာက္ရဲ႔ ႀကိမ္း၀ါး သံကို ကရင္ အမ်ိဳးသား ေတြရဲ႔ နား၀မွ ပဲ့တင္သံ မေပ်ာက္ ေသးပါ။ မ်က္ကန္း မ်ိဳးခ်စ္ ေတြဟာ ကရင္ ခ်င္းၾကားမွာ ဘာသာေရး ကို အသံုး ခ်ၿပီး အားနဲ႔ သြားေအာင္ လုပ္ခဲ့တယ္။ ၿပီးေတာ့ အသံတိတ္ မ်ိဳးတံုး သတ္မႈကို စနစ္ တက် က်ဴးလြန္ခဲ့ တယ္။ ျမန္မာ ႏုိင္ငံမွာ ဒုတိယ အမ်ားဆံုး တိုင္းရင္းသား ဘ၀ ကေနၿပီး ကရင္ လူမ်ိဳးဟာ ျမန္မာ ျပည္ထဲမွာ မ်ိဳးတံုး သြားမတတ္ ျဖစ္ခဲ့ ရတယ္။ ေသေၾက ထြက္ေျပး ခဲ့ရသူ ကရင္ လူဦးေရက လက္ရွိ က်န္ေန ခဲ့တဲ့ ကရင္ လူဦးေရ ထက္ ပိုမို မ်ားျပား ခဲ့ရတယ္။ ဒါကို ကရင္ လူမ်ိဳးေတြ အသိပါ။
ခ်င္းလူမ်ိဳး မ်ားကိုလည္း အသံတိတ္ မ်ိဳးတံုး သုတ္သင္ ခဲ့ပါတယ္။ လက္ရွိ ခ်င္း ျပည္နယ္ ဆိုတဲ့ ေနရာမွာ ခ်င္းလူဦး ေရဟာ သံုးပံုႏွစ္ပံု ေပ်ာက္ဆံုး ကုန္ပါတယ္။ ဒါကို ခ်င္း လူမ်ိဳးေတြ အသိပါ။
ကခ်င္- ကခ်င္ လူမ်ိဳးကို လည္း နည္းမ်ိဳး စံုနဲ႔ သတ္ျဖတ္ သုတ္သင္ ခဲ့တယ္။ ကခ်င္ လူမ်ိဳး ေတြရဲ႔ ဘ၀ဟာ လည္း မ်ိဳး တံုးလု နီးပါးလို႔ ဆုိႏိုင္ ပါတယ္။
ရွမ္း၊ ကခ်င္၊ ကရင္၊ မြန္၊ ခ်င္း- ဆိုတဲ့ တိုင္းရင္း သားေတြကို အမည္ နာမ ေဖ်ာက္ဖ်က္လို႔ မရ ႏုိင္လို႔ အမည္ နာမ ကို မေဖ်ာက္ ဖ်က္ေသး ေပမယ့္-၊ နဂို ရွိေနတဲ့ လူဦးေရ ထက္ အဆ ေပါင္းမ်ားစြာ ယုတ္ေလွ်ာ့ သြားေအာင္ မ်ိဳးတံုး သုတ္သင္ ခဲ့တာ ကိုေတာ့ ဖံုးဖိ ထားလို႔ မရႏိုင္ ေတာ့ပါ။ ေဖၚျပပါ တုိင္းရင္း သားေတြမွာ လက္နက္ကိုင္ ေတာ္လွန္ ေရး အင္အား စုေတြ ရွိေနလို႔ စစ္မက္ ျဖစ္ပြား ရတယ္လို႔ အေၾကာင္း ျပေပမယ့္-၊ လက္နက္ မကိုင္တဲ့ သာမန္ ရိုးရိုး ေအးေအး တိုင္းရင္းသား လူထုကို နဂိုမူလ ေနရာ မ်ားက တာ၀န္ မဲ့စြာ- ေသခ်င္တဲ့ ေနရာမွာ ေသလုိက္ ဆိုတဲ့ သေဘာနဲ႔ ေမာင္း ထုတ္ျခင္း၊ ေက်းရြာ လိုက္ မီးရိႈ႔ သတ္ျဖတ္ ျခင္း၊ အႀကိမ္ႀကိမ္ အခါခါ- အရြာရြာ အေက်း ေက်း ျပဳလုပ္ ခဲ့မႈ၊ စာေပ ပညာ မသင္ ယူရေအာင္ ႏွစ္ေပါင္း ၅၀ ေလာက္ ဖန္တီး ထားခဲ့မႈ၊ သူတို႔ပိုင္ လယ္ေျမ၊ ယာေျမ၊ အိမ္ေျမ မ်ားကို အတင္း အဓမၼ သိမ္းပိုက္ ခဲ့မႈ- အမႈေပါင္း သိန္းနဲ႔ခ်ီ ရွိခဲ့ ပါတယ္။ ဒါေတြ အားလံုး ခံရသူ တိုင္းရဲ႔ ရင္ထဲမွာ မွတ္ေက်ာက္ ျဖစ္ေန ခဲ့ပါၿပီ။
ဒီအမႈ ေတြကို ဒီမိုကေရစီ ျပဳျပင္ ေျပာင္းလဲ ေရးနဲ႔ အတူ သင္ပုန္း ေခ်ႏိုင္ မယ္လို႔ ခံစား ခဲ့ၾက ေပမယ့္-။ အခုေတာ့ ရိုဟင္ဂ်ာ မ်ားကို မ်ိဳးျပဳတ္ အျပတ္ ရွင္းမႈ၊ ျမန္မာျပည္ အတြင္း အစၥလာမ္ သာသနာ ၀င္မ်ားကို မ်ိဳးျပဳတ္ သုတ္သင္မႈ၊ ကခ်င္ နယ္စစ္ပြဲမွာ တုိက္ေလယာဥ္ သံုးစြဲမႈ၊ ရွမ္းနယ္က ေက်းရြာ မ်ားကို အတင္း အဓမၼ သုတ္သင္ ရွင္းလင္း မႈတို႔က အာဏာရူး အုပ္စုနဲ႔ လက္ပါးေစ မ်က္ကန္း မ်ိဳးခ်စ္ တို႔ကို အေရး ယူမယ္ ဆိုတဲ့ အသိ စိတ္ကို ျပန္လည္ ဖြ႔ံၿဖိဳး ေစခဲ့ ပါေတာ့တယ္။
အဆိုး ဆံုးနဲ႔ အပီ ျပင္ဆံုး မ်ိဳးတံုး သတ္မႈ အျဖစ္ ရာဇ၀တ္ ေကာင္မ်ား ကိုယ္တုိင္ ၀န္ခံ လိုက္တာက-၊ ရိုဟင္ဂ်ာ ဆိုတာ မရွိပါဘူး ဆိုတဲ့ စကားလံုးနဲ႔ အစၥလာမ္ သာသနာ၀င္ ေတြကို ဧည့္သည္ ျဖစ္တယ္လို႔ တရား၀င္ ေျပာ လိုက္တဲ့ စကားလံုးပါ။
ရိုဟင္ဂ်ာ ဆိုတာ ရွိပါတယ္၊ တုိင္းရင္းသား စင္စစ္ ျဖစ္ပါ တယ္လို႔ သက္ေသ ျပသူ ေတြကို ရာဇ၀တ္ ေကာင္မ်ား ဘက္က သမုိင္း အေထာက္ အထားနဲ႔ ေခ်ပႏိုင္ျခင္း မရွိ၊ ကမၻာ့ အလယ္မွာ ေျဖရွင္း ႏုိင္ျခင္း မရွိဘဲ-၊ တစ္ဘက္ သတ္ အာဏာ သံုးၿပီး- ခံျငင္း ေနျခင္းဟာ ဒီလူမ်ိဳးစု တစ္ခုလံုးကို ျမန္မာ ႏုိင္ငံ အတြင္းက အၿပီးသတ္ သုတ္သင္ ပစ္လိုက္မယ္- ဆိုတဲ့ အေျဖကိုပဲ ေပးေန ပါတယ္။ ဒါကို သမၼတ ကိုယ္တိုင္ က်ဴးလြန္တယ္။ မ်က္ကန္း မ်ိဳးခ်စ္မ်ား ကိုယ္တိုင္ က်ဴးလြန္တယ္။ ဗဟုိ အစိုးရ ဖြဲ႔ေပးတဲ့ ေကာ္မရွင္ ကိုယ္တိုင္ က်ဴးလြန္တယ္။ ခံျငင္း ျခင္းနဲ႔ ေမ့မွားျခင္း မတူညီဘူး ဆိုတာ ကိုေတာ့ လူတိုင္း သိပါတယ္။ ေမ့မွားလို႔- ေသခ်ာေအာင္ မေလ့လာ ရေသးလို႔ မသိဘူး လို႔ ေျပာရင္-၊ ကၽြန္ေတာ္တို႔ မွားသြားပါ တယ္လို႔ စကားကို ျပင္လုိ႔၊ ေတာင္းပန္လို႔ ရႏိုင္ ေပမယ့္-။ တစ္ဘက္သတ္ ေျဗာင္ခံ ျငင္းျခင္း အတြက္ မွားသြား တယ္လို႔ ျပင္လို႔ ေတာင္းပန္လို႔ မရႏိုင္ ေတာ့ပါ။ ေျဗာင္ခံ ျငင္းျခင္း အတြက္ ေတာင္းပန္ျခင္း အစား ေျဗာင္ခံ ျငင္းမိေၾကာင္း ၀န္ခံရဘို႔ လမ္းတစ္ခုပဲ ရွိပါတယ္။ အလားတူပဲ- ျမန္မာ ႏုိင္ငံ အတြင္းက အစၥလာမ္ သာသနာ ၀င္ေတြကို ဧည့္သည္ေတြ ျဖစ္တယ္လို႔ သံုးႏႈံး ေျပာဆို သူမ်ားဟာ လည္း အကယ္ ၍ ေျဗာင္ခံ ျငင္းေန မယ္ဆိုရင္-၊ ေနာင္တစ္ခ်ိန္မွာ ေတာင္းပန္လို႔ မရ ေတာ့ဘဲ-၊ ေျဗာင္ခံ ျငင္းမိေၾကာင္း ၀န္ခံရ ေတာ့မွာပါ။
အကယ္၍ ရိုဟင္ဂ်ာကို ရိုဟင္ဂ်ာ အျဖစ္ ၀န္မခံဘဲ-၊ မသိ ဟန္ေဆာင္ ေနမယ္၊ ဆက္လက္ ျငင္းဆန္ ေနမယ္ ဆိုရင္၊ ျမန္မာ မြတ္ဆလင္ ေတြကို ဧည့္သည္ ဆိုတဲ့ ဆိုင္းဘုတ္ တပ္ၿပီး ျဖစ္ေစ၊ ကုလား ဆိုတဲ့ စကားလံုး နဲ႔ျဖစ္ေစ Label တပ္ေနမယ္ ဆိုရင္- ဒါဟာ လူမ်ိဳး တစ္မ်ိဳးရဲ႔ ပကတိ တည္ရွိမႈ Existence ကို ပါယ္ဖ်က္ျခင္း ျဖစ္ၿပီး မ်ိဳးတံုး သတ္ျဖတ္မႈ အတြက္ အဓိက က်တဲ့ ေသာ့ခ်က္ကို ဖြင့္ေပးျခင္း ျဖစ္တဲ့ အတြက္၊ ဒီစကား လံုးမ်ိဳးကို ေျပာဆိုတဲ့ သမၼတ အပါအ၀င္ ေျဗာင္ခံ ျငင္းသူ တစ္ဦး ခ်င္းစီဟာ- မ်ိဳးတံုး သတ္ျဖတ္မႈနဲ႔ လူမ်ိဳး တစ္မ်ိဳးကို ေဖ်ာက္ဖ်က္ မႈမွာ ပါ၀င္ ပတ္သက္ ေနေၾကာင္း မိမိ ကိုယ္မိမိ သက္ေသ ထြက္ဆို ေနျခင္းသာ ျဖစ္ပါတယ္။
အာဏာရွင္ ဦးေန၀င္း ေခတ္မွာေသာ္ လည္းေကာင္း၊ အာဏာရွင္ ဦးသန္းေရႊ လက္ထက္မွာ ေသာ္လည္းေကာင္း မ်ိဳးတံုး သတ္ျဖတ္ မႈနဲ႔ အေရးယူ ခံခဲ့ရသူ မရွိခဲ့ ေပမယ့္–၊ အခု ဦးသိန္းစိန္ လက္ထက္ မွာေတာ့ ဘယ္လို မွကို ေရွာင္လႊဲ ခြင့္မရ ရင္ဆုိင္ ရေတာ့ မွာပါ။
၀န္ႀကီး ဦးေအာင္မင္း စကၤပူမွာ ေျပာသလို- ကၽြန္ေတာ္ တို႔က စစ္အာဏာ ရွင္စနစ္က ေမြးဘြား လာသူေတြ ျဖစ္ၿပီး တစ္ကယ္ တမ္းေတာ့ ဘာဆို ဘာမွ မတတ္ခဲ့၊ မသိခဲ့ ပါဘူးလို႔ ခံုရံုးေပၚမွာ ထုေခ် လို႔လည္း- အသံုး ၀င္ေတာ့မွာ မဟုတ္ပါ။ မိ်ဳးတံုး သတ္ဘို႔၊ ေျဗာင္လိမ္ဘို႔၊ ကမၻာ လွည့္ပတ္ ေတာင္းစားဘို႔၊ မိမိနဲ႔ အေပါင္း ပါမ်ား သားသမီး မ်ားကို ကမၻာ့ ဘီလီယံ နာႀကီးေတြ ျဖစ္ေအာင္ တိုင္းျပည္ တြင္းက သယံဇာတ မ်ားကို ေမာင္ပိုင္ စီးဘို႔ ခိုးယူဘို႔-၊ ကိုေတာ့ ဘယ္လို တတ္ခဲ့ ပါသလဲ-၊ ဆိုတဲ့ ေမးခြန္းေတြ တန္းစီ ရွိေန ပါတယ္။
အခု အခ်ိန္မွာ – အာဏာပိုင္ တရားခံ မ်ားက အမႈ မပတ္ေရးနဲ႔- UN လံုၿခံဳေရး ေကာင္စီက ဆံုးျဖတ္ခ်က္ မခ်ေရး အတြက္ တိုင္းျပည္ တစ္ျပည္လံုး ႀကိဳက္သလို လုပ္ပါ ဆိုတဲ့ အခမဲ့ ေရာင္းစားမႈနဲ႔ အင္အားႀကီး ႏိုင္ငံ တစ္ခ်ိဳ႔ကို ဆက္ေၾကးေပး ေနေပမယ့္-၊ အမွန္ တစ္ကယ္ ဥပေဒဟာ အဲ့ဒီ ဆက္ေၾကးရဲ႔ အထက္မွာ ရွိေန ပါတယ္။
ဦးသိန္းစိန္၊ ဦးရဲထြဋ္ တို႔ အေနနဲ႔ မ်ိဳးတံုး သတ္ျဖတ္မႈ မဟုတ္ ရပါဘူး ဆိုတဲ့ အေျဖကို အလြတ္တမ္း မီဒီယာမ်ား က ေခ်ပ ေနမယ့္အစား–၊ ကမၻာ့ ခံုရံုး ေပၚမွာ ကမၻာ သိေအာင္ ေခ်ပ ခြင့္ကို ရေတာ့ မွာပါ။
လူမ်ိဳးတံုး သတ္ျဖတ္ မႈရဲ႔ အစ ေတာင္ကုတ္ ၿမိဳ႔မွာ သူေတာ္စင္ အစၥလာမ္ သာသနာေရး ၀န္ေဆာင္ ဆယ္ဦးကို အၾကမ္းဖက္ သတ္ျဖတ္ ခဲ့တဲ့ အတြက္-၊ အဲ့ဒီ ေန႔ရက္ရဲ႔ ႏွစ္ပတ္ လည္ေန႔မွာ ရာဇ၀တ္ ေကာင္ေတြ စတင္ ကံနိမ့္ ရပါ ေတာ့မယ္။ ယၾတာနဲ႔ ဆက္ေၾကး တို႔လည္း မကယ္ ႏုိင္ေတာ့ဘူး ဆိုတာကို ရာဇ၀တ္ ေကာင္မ်ား သိပါေစ။
ေနာက္ေနာင္မွာ အစၥလာမ္ သာသနာ ၀င္မ်ား ကိုသာ မက- ျမန္မာ ျပည္အတြင္း မည္သည့္ တိုင္းရင္းသားကို မဆို မ်ိဳးတံုး သတ္ျဖတ္ဘို႔ လူဆိုး လူမိုက္မ်ား မေပၚ ေစရေအာင္ သူေတာ္စင္ ဆယ္ပါးရဲ႔ ေသြးနဲ႔ ေရးခဲ့ၿပီ ျဖစ္ေၾကာင္း သမိုင္းတြင္ ေစရ ပါမယ္။
ေဌးလြင္ဦး
ဦးေဆာင္လႈပ္ရွားမႈ တာ၀န္ခံ
ျမန္မာမြတ္ဆလင္ တန္းတူညီမွ် လႈပ္ရွားေဆာင္ရြက္မႈ အဖြဲ႔
အေမရိကန္ ျပည္ေထာင္စု
[LIVE] Pengumuman Senarai Kabinet 2013 -2018 (dikemaskinikan)
Posted: 15 May 2013 05:28 AM PDT
D
atuk Seri Najib Razak sebentar tadi mengumumkan barisan Kabinet baru yang dianggap kabinet yang berimbang di antara mereka yang berpengalaman, teknokrat dan golongan muda.
Datuk Noh Omar yang gagal membantu Najib menawan negeri Selangor telah digugurkan dan kementeriannya kini dipegang oleh Datuk Ismail Sabri.

Ramai beranggapan barisan yang diumumkan oleh Najib adalah Kabinet 47% rakyat Malaysia memandangkan BN cuma memenangi 47% undi popular berbanding Pakatan Rakyat yang memperolehi 53%.

Berikut ialah senarai kabinet yang dikeluarkan ileh BERNAMA.

Perdana Menteri: Datuk Seri Najib Tun Razak

Timbalan Perdana Menteri: Tan Sri Muhyiddin Yassin

Menteri di Jabatan Perdana Menteri:
Datuk Seri Jamil Khir Baharom
Datuk Seri Abdul Wahid Omar (akan dilantik sebagai senator)
Datuk Seri Idris Jala (Senator)
Tan Sri Joseph Kurup
Datuk Seri Shahidan Kassim
Nancy Shukry
Datuk Joseph Entulu Belaun
Datuk Paul Low Seng Kuan (Senator)

Timbalan Menteri: Datuk Razali Ibrahim
Timbalan Menteri: P.Waythamoorthy (akan dilantik sebagai senator)

Kementerian Kewangan
Menteri I : Datuk Seri Najib Tun Razak
Menteri II: Datuk Seri Ahmad Husni Hanadzlah
Timbalan Menteri: Datuk Ahmad Maslan

Kementerian Pelajaran
Menteri I: Tan Sri Muhyiddin Yassin
Menteri II Datuk Seri Idris Jusoh
Timbalan Menteri I: Datuk Mary Yap
Timbalan Menteri II: P.Kamalanathan

Kementerian Dalam Negeri
Menteri: Datuk Seri Ahmad Zahid Hamidi
Timbalan Menteri: Datuk Wan Junaidi Tuanku Jaafar

Kementerian Komunikasi dan Multimedia
Menteri: Datuk Seri Ahmad Shabery Cheek
Timbalan Menteri: Datuk Jailani Johari

Kementerian Perdagangan Antarabangsa dan Industri
Menteri: Datuk Seri Mustapa Mohamed
Timbalan Menteri: Hamim Samuri

Kementerian Sumber Asli dan Alam Sekitar
Menteri: Datuk Seri G. Palanivel
Timbalan Menteri: Datuk James Dawos Mamit

Kementerian Pengangkutan
Menteri: Datuk Seri Hishammuddin Tun Hussein (pangku)
Timbalan Menteri: Datuk Aziz Kaprawi

Kementerian Pelancongan dan Kebudayaan
Menteri: Datuk Seri Mohamed Nazri Abdul Aziz
Timbalan Menteri: Datuk Joseph Salang

Kementerian Pertanian dan Industri Asas Tani
Menteri: Datuk Seri Ismail Sabri Yaakob
Timbalan Menteri: Datuk Tajuddin Abdul Rahman

Kementerian Pertahanan
Menteri: Datuk Seri Hishammuddin Tun Hussein
Timbalan Menteri: Datuk Abdul Rahim Bakri

Kementerian Kerja Raya
Menteri: Datuk Fadillah Yusof
Timbalan Menteri: Datuk Rosnah Abdul Rashid Shirlin

Kementerian Kesihatan
Menteri: Datuk Seri Dr S.Subramaniam
Timbalan Menteri:Datuk Seri Dr Hilmi Yahaya

Kementerian Belia dan Sukan
Menteri: Khairy Jamaluddin Abu Bakar
Timbalan Menteri: Datuk M Saravanan

Kementerian Sumber Manusia
Menteri: Datuk Richard Riot
Timbalan Menteri: Datuk Ismail Abdul Muttalib

Kementerian Perdagangan Dalam Negeri, Koperasi dan Kepenggunaan
Menteri: Datuk Hasan Malek
Timbalan Menteri: Datuk Ahmad Bashah Md Hanipah (akan dilantik senator)

Kementerian Pembangunan Wanita, Keluarga dan Masyarakat
Menteri: Datuk Rohani Abdul Karim
Timbalan Menteri: Datuk Azizah Mohd Dun

Kementerian Luar Negeri
Menteri: Datuk Seri Anifah Aman
Timbalan Menteri: Datuk Hamzah Zainuddin

Kementerian Kesejahteraan Bandar, Perumahan dan Kerajaan Tempatan
Menteri: Datuk Abdul Rahman Dahalan
Timbalan Menteri: Datuk Halimah Sadique

Kementerian Perusahaan Perladangan dan Komoditi
Menteri: Datuk Seri Douglas Uggah Embas
Timbalan Menteri: Datuk Noriah Kasnon
Kementerian Kemajuan Luar Bandar dan Wilayah
Menteri: Datuk Seri Mohd Shafie Apdal
Timbalan Menteri: Datuk Alexander Nanta Linggi

Kementerian Wilayah Persekutuan:
Datuk Seri Tengku Adnan Tengku Mansor
Timbalan Menteri: Datuk Dr. J. Loga Bala Mohan

Kementerian Tenaga, Teknologi Hijau dan air
Menteri: Datuk Seri Maximus Ongkili
Timbalan Menteri: Datuk Dr Abu Bakar Mohamad Diah
Kementerian Sains, Teknologi dan Inovasi:
Menteri: Datuk Dr Ewon Ebin
Timbalan Menteri Datuk Dr Abu Bakar Mohamad Diah

Apartheid tactics against minority Muslims of Myanmar
Posted: 15 May 2013 02:45 AM PDT
Special Report – In Myanmar, apartheid tactics against minority Muslims
(Reuters) – A 16-year-old Muslim boy lay dying on a thin metal table. Bitten by a rabid dog a month ago, he convulsed and drooled as his parents wedged a stick between his teeth to stop him from biting off his tongue.
Swift treatment might have saved Waadulae. But there are no doctors, painkillers or vaccines in this primitive hospital near Sittwe, capital of Rakhine State in western Myanmar. It is a lonely medical outpost that serves about 85,300 displaced people, almost all of them Muslims who lost their homes in fighting with Buddhist mobs last year.
"All we can give him is sedatives," said Maung Maung Hla, a former health ministry official who, despite lacking a medical degree, treats about 150 patients a day. The two doctors who once worked there haven't been seen in a month. Medical supplies stopped when they left, said Maung Maung Hla, a Muslim.
These trash-strewn camps represent the dark side of Myanmar's celebrated transition to democracy: apartheid-like policies segregating minority Muslims from the Buddhist majority. As communal violence spreads, nowhere are these practices more brutally enforced than around Sittwe.
In an echo of what happened in the Balkans after the fall of communist Yugoslavia, the loosening of authoritarian control in Myanmar is giving freer rein to ethnic hatred.
President Thein Sein, a former general, said in a May 6 televised speech his government was committed to creating "a peaceful and harmonious society in Rakhine State."
But the sand dunes and barren paddy fields outside Sittwe hold a different story. Here, emergency shelters set up for Rohingya Muslims last year have become permanent, prison-like ghettos. Muslims are stopped from leaving at gunpoint. Aid workers are threatened. Camps seethe with anger and disease.
In central Sittwe, ethnic Rakhine Buddhists and local officials exult in what they regard as a hard-won triumph: streets almost devoid of Muslims. Before last year's violence, the city's Muslims numbered about 73,000, nearly half its population. Today, there are fewer than 5,000 left.
Myanmar's transformation from global pariah to budding democracy once seemed remarkably smooth. After nearly half a century of military dictatorship, the quasi-civilian government that took power in March 2011 astonished the world by releasing dissidents, relaxing censorship and re-engaging with the West.
Then came the worst sectarian violence for decades. Clashes between Rakhine Buddhists and stateless Rohingya Muslims in June and October 2012 killed at least 192 people and displaced 140,000. Most of the dead and homeless were Muslims.
"Rakhine State is going through a profound crisis" that "has the potential to undermine the entire reform process," said Tomás Ojea Quintana, U.N. special rapporteur on human rights in Myanmar.
Life here, he said, resembles junta-era Myanmar, with rampant human-rights abuses and a pervasive security apparatus. "What is happening in Rakhine State is following the pattern of what has happened in Myanmar during the military government," he said in an interview.
The crisis poses the biggest domestic challenge yet for the reformist leaders of one of Asia's most ethnically diverse countries. Muslims make up about 5 percent of its 60 million people. Minorities, such as the Kachin and the Shan, are watching closely after enduring persecution under the former junta.
As the first powerful storm of the monsoon season approached western Myanmar this week, the government and U.N. agencies began a chaotic evacuation from the camps, urging thousands of Rohingya Muslims to move to safer areas on higher ground across Rakhine State.
Some resisted, fearing they would lose all they had left: their tarpaulin tents and makeshift huts. More than 50 are believed to have drowned in a botched evacuation by sea.
"THEY ALL TELL LIES"
Sittwe's last remaining Muslim-dominated quarter, Aung Mingalar, is locked down by police and soldiers who patrol all streets leading in and out. Muslims can't leave without written permission from Buddhist local authorities, which Muslims say is almost impossible to secure.
Metal barricades, topped with razor wire, are opened only for Buddhist Rakhines. Despite a ban against foreign journalists, Reuters was able to enter Aung Mingalar. Near-deserted streets were flanked by shuttered shops. Some Muslims peered from doors or windows.
On the other side of the barricades, Rakhine Buddhists revel in the segregation.
"I don't trust them. They are not honest," said Khin Mya, 63, who owns a general store on Sittwe's main street. "Muslims are hot-headed; they like to fight, either with us or among themselves."
Ei Mon Kyaw, 19, who sells betel nut and chewing tobacco, said Muslims are "really dirty. It is better we live apart."
State spokesman Win Myaing, a Buddhist, explained why Aung Mingalar's besieged Muslims were forbidden from speaking to the media. "It's because they all tell lies," he said. He also denied the government had engaged in ethnic cleansing, a charge levelled most recently by Human Rights Watch in an April 22 report.
"How can it be ethnic cleansing? They are not an ethnic group," he said from an office on Sittwe's main street, overlooking an empty mosque guarded by soldiers and police.
His comments reflect a historic dispute over the origins of the country's estimated 800,000 Rohingya Muslims, who claim a centuries-old lineage in Rakhine State.
The government says they are Muslim migrants from northern neighbour Bangladesh who arrived during British rule from 1824. After independence in 1948, Myanmar's new rulers tried to limit citizenship to those whose roots in the country predated British rule. A 1982 Citizenship Act excluded Rohingya from the country's 135 recognized ethnic groups, denying them citizenship and rendering them stateless. Bangladesh also disowns them and has refused to grant them refugee status since 1992.
The United Nations calls them "virtually friendless" and among the world's most persecuted people.
BOAT PEOPLE EXODUS
The state government has shelved any plan to return the Rohingya Muslims to their villages on a technicality: for defying a state requirement that they identify themselves as "Bengali," a term that suggests they are illegal immigrants from Bangladesh.
All these factors are accelerating an exodus of Rohingya boat people emigrating in rickety fishing vessels to other Southeast Asian countries.
From October to March, between the monsoons, about 25,000 Rohingya left Myanmar on boats, according to new data from Arakan Project, a Rohingya advocacy group. That was double the previous year, turning a Rakhine problem into a region-wide one.
The cost of the one-way ticket is steep for an impoverished people – usually about 200,000 kyat, or $220 (144 pounds), often paid for by remittances from family members who have already left.
Many who survive the perilous journeys wind up in majority-Muslim Malaysia. Some end up in U.N. camps, where they are denied permanent asylum. Others find illegal work on construction sites or other subsistence jobs. Tens of thousands are held in camps in Thailand. Growing numbers have been detained in Indonesia.
MOB VIOLENCE
Rakhine State, one of the poorest regions of Southeast Asia's poorest country, had high hopes for the reform era.
In Sittwe's harbour, India is funding a $214 million port, river and road network that will carve a trade route into India's landlocked northeast. From Kyaukphyu, a city 65 miles (104 km) southeast of Sittwe, gas and oil pipelines stretch to China's energy-hungry northwest. Both projects capitalize on Myanmar's growing importance at Asia's crossroads.
That promise has been interrupted by communal tensions that flared into the open after the rape and murder of a Buddhist woman by Muslim men in May last year. Six days later, in retribution, a Buddhist mob beat 10 Muslims to death. Violence then swept Maungdaw, one of the three Rohingya-majority districts bordering Bangladesh, on June 8. Rohingya mobs destroyed homes and killed an unknown number of Rakhines.
The clashes spread to Sittwe. More than 2,500 homes and buildings went up in flames, as Rohingya and Rakhine mobs rampaged. When the smoke cleared, both suffered losses, though the official death toll for Rohingya – 57 – was nearly double that for Buddhist Rakhines. Entire Muslim districts were razed.
October saw more violence. This time, Buddhist mobs attacked Muslim villages across the state over five days, led in some cases by Rakhine nationalists tied to a powerful political party, incited by Buddhist monks and abetted at times by local security forces..
U.S. President Barack Obama, on a groundbreaking visit in November, urged reconciliation. "The Rohingya … hold within themselves the same dignity as you do, and I do," he said. The week he visited, Thein Sein vowed to forge ethnic unity in a letter to the United Nations.
But the violence kept spreading. Anti-Muslim unrest, whipped up by Buddhist monks, killed at least 44 people in the central city of Meikhtila in March. In April and May, Buddhist mobs destroyed mosques and hundreds of Muslim homes just a few hours' drive from Yangon, the country's largest city.
Thein Sein responded by sending troops to volatile areas and setting up an independent commission into the Rakhine violence. Its recommendations, released April 27, urged meetings of Muslim and Buddhist leaders to foster tolerance, Muslims to be moved to safer ground ahead of the storm season, and the continued segregation of the two communities "until the overt emotions subside."
It sent a strong message, calling the Rohingya "Bengalis," a term that suggests they belong in Bangladesh, and backing the 1982 citizenship law that rendered stateless even those Rohingya who had lived in Myanmar for generations.
The Rohingya's rapid population growth had fuelled the clashes with Buddhists, it said, recommending voluntary family-planning education programs for them. It suggested doubling the number of soldiers and police in the region.
Rohingya responded angrily. "We completely reject this report," said Fukan Ahmed, 54, a Rohingya elder who lost his home in Sittwe.
Local government officials, however, were already moving to impose policies in line with the report.
THE HATED LIST
On the morning of April 26, a group of state officials entered the Theak Kae Pyin refugee camp. With them were three policemen and several Border Administration Force officers, known as the Nasaka, a word derived from the initials of its Burmese name. Unique to the region, the Nasaka consists of officers from the police, military, customs and immigration. They control every aspect of Rohingya life, and are much feared.
Documented human-rights abuses blamed on the Nasaka include rape, forced labour and extortion. Rohingya cannot travel or marry without the Nasaka's permission, which is never secured without paying bribes, activists allege.
State spokesman Win Myaing said the Nasaka's mission was to compile a list identifying where people had lived before the violence, a precondition for resettlement. They wanted to know who was from Sittwe and who was from more remote townships such as Pauktaw and Kyaukphyu, areas that saw a near-total expulsion of Muslims in October.
Many fled for what Win Myaing said were unregistered camps outside Sittwe, often in flood-prone areas. "We would like to move them back to where they came from in the next two months," said Win Myaing. The list was the first step towards doing that.
The list, however, also required Muslims to identify themselves as Bengali. For Fukan Ahmed and other Rohingya leaders, it sent a chilling message: If they want to be resettled, they must deny their identity.
Agitated crowds gathered as the officials tried to compile the list, witnesses said. Women and children chanted "Rohingya! Rohingya!" As the police officers were leaving, one tumbled to the ground, struck by a stone to his head, according to Win Myaing. Rohingya witnesses said the officer tripped. Seven Rohingya were arrested and charged with causing grievous hurt to a public servant, criminal intimidation and rioting.
Compiling the list is on hold, said Win Myaing. So, too, is resettlement.
"If they trust us, then (resettlement) can happen immediately. If you won't even accept us making a list, then how can we try and do other things?" he asked. The crisis could be defused if Rohingya accepted the 1982 Citizenship Law, he said.
But doing so would effectively confirm their statelessness. Official discrimination and lack of documentation meant many Rohingya have no hope of fulfilling the requirements.
Boshi Raman, 40, said he and other Rohingya would never sign a document calling themselves Bengali. "We would rather die," he said.
Win Myaing blamed the Rohingya for their misfortune. "If you look back at the events that occurred, it wasn't because the Rakhines were extreme. The problems were all started by them," the Muslims, he said.
SCORCHED EARTH
In Theak Kae Pyin camp, a sea of tarpaulin tents and fragile huts built of straw from the last rice harvest, there is an air of growing permanence. More than 11,000 live in this camp alone, according to U.N. data. Naked children bathe in a murky-brown pond and play on sewage-lined pathways.
A year ago, before the unrest, Haleda Somisian lived in Narzi, a Sittwe district of more than 10,000 people. Today, it is rubble and scorched earth. Somisian, 20, wants to return and rebuild. Her husband, she says, has started to beat her. In Narzi, he worked. Now he is jobless, restless and despondent.
"I want to leave this place," she said.
Some of those confined to the camps are Kaman Muslims, who are recognized as one of Myanmar's 135 official ethnic groups; they usually hold citizenship and can be hard to tell apart from Rakhine Buddhists. They fled after October's violence when their homes were destroyed by Rakhine mobs in remote townships such as Kyaukphyu. They, too, are prevented from leaving.
Beyond Sittwe, another 50,000 people, mostly Rohingya, live in similar camps in other parts of the state destroyed in last year's sectarian violence.
Across the state, the U.N relief agency has provided about 4,000 tents and built about 300 bamboo homes, each of which can hold eight families. Another 500 bamboo homes are planned by year-end. None are designed to be permanent, said agency spokeswoman Vivian Tan. Tents can last six months to a year; bamboo homes about two years.
The agency wants to provide the temporary shelter that is badly needed. "But we don't want in any way to create permanent shelters and to condone any kind of segregation," Tan said.
Aid group Doctors Without Borders has accused hardline nationalists of threatening its staff, impairing its ability to deliver care. Mobile clinics have appeared in some camps, but a U.N. report describes most as "insufficient."
Waadulae, suffering from rabies, was treated at Dar Paing hospital, whose lone worker, Maung Maung Hla, was overwhelmed. "We have run out of antibiotics," he said. "There is no malaria medicine. There's no medicine for tuberculosis or diabetes. No vaccines. There's no equipment to check peoples' condition. There are no drips for people suffering from acute diarrhoea."
State spokesman Win Myaing said Rakhine doctors feared entering the camps. "It's reached a stage where they say they'd quit their jobs before they would go to these places," he said.
The treatment of the Rohingya contrasts with that of some 4,080 displaced ethnic Rakhine Buddhists in central Sittwe. They can leave their camps freely, work in the city, move in with relatives in nearby villages and rebuild, helped by an outpouring of aid from Burmese business leaders.
Hset Hlaing, 33, who survives on handouts from aid agencies at Thae Chaung camp, recalls how he earned 10,000 kyat a day from a general-goods stall in Sittwe before his business and home went up in flames last June. Like other Muslims, he refuses to accept the term Bengali.
"I don't want to go to another country. I was born here," he says, sipping tea in a bamboo shack. "But if the government won't accept us, we will leave. We'll go by boat. We'll go to a country that can accept us."
(Edited by Andrew R.C. Marshall and Bill Tarrant.)
Suspects of monk murder case forced to admit the killing
Posted: 15 May 2013 02:37 AM PDT
Suspects of monk murder case forced to admit the killing
Among six Muslims in Meiktila accused of killing a Buddhist monk, at least two persons have nothing to do with the case, says a local resident.
M-Media could attain that Zaw Htet Naing and Myo Win were not involved in killing, but they appeared on photos taken by the police in other places. Although not involved in rioting, they have been charged together with four other persons.
Seven lawyers based in Yangon (six Buddhists and one Muslim) tried to help the accused, but they were not allowed to even observe pre-trial investigation. The accused are not given access to lawyers either.
M-Media learns that all six persons have been forced in detention centre to admit that they killed the monk.
The six persons were brought to the court today where the crowd shouted to give them harsh punishment. According to a lawyer, they will be given harsh punishment as the crowd demand in order to avoid larger crowd protest that would lead to instability.
A local resident told M-Media that the case is expected to be decided earlier than original schedule of May 19.
Your friendly neighbourhood taxmen cometh
Posted: 15 May 2013 01:37 AM PDT
I had heard yesterday that a group of people from the Lembaga Hasil Dalam Negeri had descended on Penang to conduct a spot check or survey on businesses operating in the Church Street area of George Town. I didn't pay much attention to this news.
Then today when I was at an economy rice shop in Bukit Mertajam, I overheard people saying that there were several taxmen that had made spot checks on the traders and merchants around the Kampung Baru market.
So maybe yesterday's news was true after all. Yesterday on the island, today on the mainland.
Immediately after that as I was driving through the Jalan Maju commercial area to the bank, I had a jolt when I came face to face with a bus and a van that bore the LDHN markings.
Some seven or eight people were pouring out of the bus as I whizzed pass, many of them carrying a bag slung over their shoulders. A few wore vests with the unmistakeable HASIL on their backs.
As I was parking the car, I noticed this lady standing outside a shop and asking to enter. I doubt she was much interested in the collagen products that they were selling.
I noticed too this guy that was taking details of the small, single-unit shops along the road. I wonder whether any of them wandered into the bank further up, but I doubt it.
Nahh
, they wouldn't be interested to befriend this big establishment. Or would they? I don't know. Perhaps one day, I'll just go and ask the bank manager.
ca-pub-5430283382112812
၁၉၄၇ ေရြးေကာက္ပြဲ အတြက္ ဖဆပလ မွ ေရြးခ်ယ္ခဲ့ေသာ ျမန္မာမြတ္စလင္ အမတ္မ်ား
Posted: 15 May 2013 02:22 AM PDT
တိုင္းျပဳျပည္ျပဳ လြတ္ေတာ္ေရြးေကာက္ပြဲ အတြက္ ဖဆပလ အဖြဲ႔ခ်ဴပ္မွ ေရြးခ်ယ္သည့္ အမတ္မ်ားစာရင္းတြင္ ပါဝင္ခဲ့သည့္ ျမန္မာမြတ္စလင္မ္ အမတ္မ်ား
ေရြးခ်ယ္သည့္ အမတ္ေလာင္း (၂၀၀) ခန္႔တြင္ ပါဝင္ေသာ ျမန္မာမြတ္စလင္မ္ အမတ္မ်ား
ဦးသန္းညႊန္႔ (ေမျမိဳ႕၊ ဗမာ မြတ္စလင္အဖြဲ႔ခ်ဴပ္)
ဆရာရာဇတ္ (ဗမာမြတ္စလင္ အဖြဲ႔ခ်ဴပ္ ဥကၠဌ)
ဦးေဖခင္ (ဗမာမြတ္စလင္ အဖြဲ႔ခ်ဴပ္ အမွဴေဆာင္)
ေဒၚေစာေရႊ (ဗမာမြတ္စလင္ အဖြဲ႔ခ်ဴပ္ အမွဳေဆာင္)
မစၥတာ လတစ္ဖ္ ( ဗမာ မြတ္စလင္အဖြဲ႕ခ်ဴပ္ ဒုတိယ ဥကၠဌ)
ဦးသန္းျမင့္ (ဗမာမြတ္စလင္ အဖြဲ႕ခ်ဴပ္)
ဖဆပလ အမတ္ေလာင္း(၂၀၀၀)ေက်ာ္ထဲမွ အမတ္ေလာင္း(၂၀၀) ခန္႔ေရြးခ်ယ္ရတဲ႔ ေ႐ြးခ်ယ္ေရးလူႀကီးမ်ား
(၁) ဟသၤားတဦးၿမ
(၂) ဒီးဒုတ္ဦးဘခ်ဳိ
(၃) မန္းဘခုိင္
(၄) ဦးဘေဆြ
(၅) ဗုိလ္ေအာင္
အမတ္ေလာင္းစာရင္းကုိ အတည္ၿပဳေပးသူမ်ား
(၁) သခင္နု
(၂) ၿမန္မာ႔အလင္းဦးတင္
(၃) ဗုိလ္ခ်ဳပ္ေအာင္ဆန္း
(ကုိးကား။ ။ မတ္ ၈၊၁၉၄၇ ဖဆပလသတင္းစဥ္)
via Maung Khin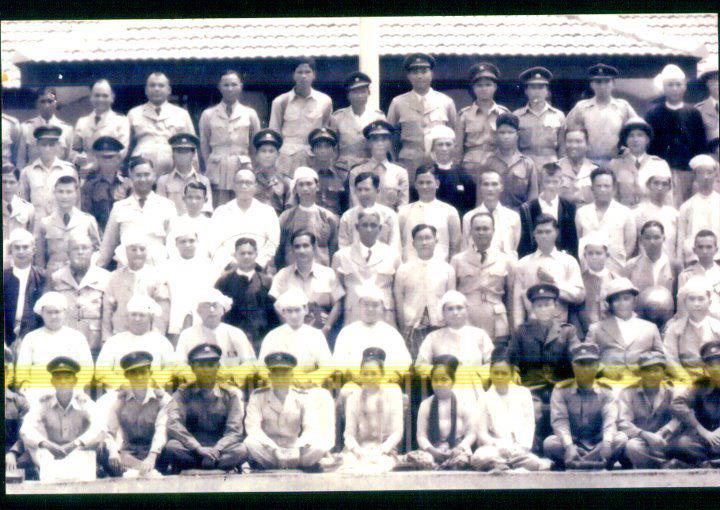 တိုင္းျပဳျပည္ျပဳလႊတ္ေတာ္အမတ္မ်ားႏွင့္ ဗုိလ္ခ်ဳပ္ေအာင္ဆန္းတုိ႔ အမွတ္တရ ၁၂.၆.၁၉၄၇) အစည္းအေ၀းက်င္းပရာ လႊတ္ေတာ္ရင္ျပင္အေ႔ရွတြင္ ႐ိုက္ထားသည္။
ပထမတန္း -အလယ္ေျခာက္ေယာက္ေျမာက္တြင္ ေဒၚေစာေရႊ(ဗမက)၊
ဒုတိတန္း – ယာဘက္ဒုတိယေျမာက္ ဆရာႀကီးဦးရာဇတ္၊ ဗုိလ္ခ်ဳပ္ေအာင္ဆန္း၊ သခင္ႏု၊
တတိယတန္း -၀ဲဘက္(၅)ေယာက္ေျမာက္ ဦးသန္းညြန္႔၊ ဦးခင္ေမာင္လတ္
ဆရာႀကီးဦးရာဇတ္၊ ဦးသန္းညြန္႔၊ ဦးခင္ေမာင္လတ္၊ေဒၚေစာေရႊ(ဗမက) တို႔မွာ ျမန္မာမြတ္စလင္မ္ လႊတ္ေတာ္အမတ္မ်ားျဖစ္ၾကသည္။
Posted: 15 May 2013 01:00 AM PDT
Now what could possibly go wrong when one is exposed to the state-of-the=art technology?
Here's a very funny video clip that Angela shared with me.
CLICK HERE to enjoy the clip.
Weirdest Thing My Husband Bought Me – Pirahna Fridge Magnets
Posted: 07 May 2013 04:56 AM PDT
I still remember the first present my husband gave to me was a white gold necklace with a swarovski pendant. Bought in Sunway Pyramid in 2001  if I am not mistaken. After that I got a whole lot cool gifts from him, gadgets like MP3 walkman (kids, we are talking 12 years ago, this thing was still hot), HP laptop, jewelry, clothes etc etc
For the entire month of March 2013, Azman went on a business trip to Brazil – USA – Mexico. It was torturous! I was home alone with the boys for so long but I was lucky my mom came from Penang to accompany us.
Anyway, in the US, Azman stayed in San Diego, probably one of the best American city to visit and he shopped for me and the family at Las Americas Premium Outlet. Which is super duper awesome I'd kill to be there shopping with him..sigh!
From his trip Azman bought a whole bunch of clothes from Ralph Laurent for all four of us, Coach bags etc etc etc but the weirdest thing he brought home was this: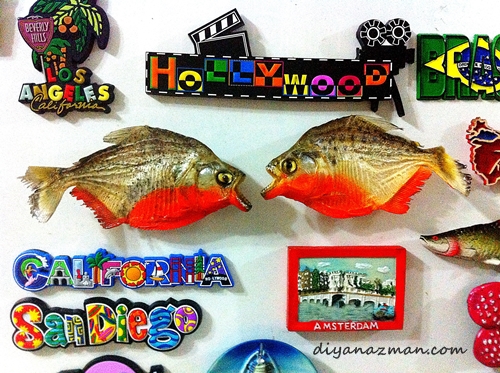 Look closely at that two dried mummified fishes. They are actually real pirahna fishes!!! How creepy is that? Of all the fridge magnets I have ever owned or seen, this is weirdest ones.. haha! dah la preserved real animals, ikan makan orang pulak tu… haishh.. Takpe la Daddy MikiRafa oii… a Prada bag is nice but fridge magnet ikan makan orang sampai mati pun best juga. hehehehe
Anyway, I think Azman had a very nice trip in Brazil that he should share in the blog. He went arapaima and pirahna fishing in the Amazon etc But semalas-malas aku, Azman malas lagi…  sigh!
Tell me what's the weirdest or nicest fridge magnet you have seen!

Have a nice day everyone!