---
Dakwat Kekal: Putarbelit Oleh SPR Untuk Pertahankan Penipuannya!
Posted: 26 Jun 2013 10:56 AM PDT
S
Suruhanjaya Pilihan Raya (SPR) mengakui hari ini di Dewan Rakyat
tiada bahan kimia yang digunakan dalam dakwat kekal yang digunakan pada pilihan raya umum 5 Mei lalu, sebaliknya digantikan dengan pewarna makanan.
Menteri Di Jabatan Perdana Menteri Datuk Seri Shahidan Kassim memberitahu dalam transkrip jawapan kepada pertanyaan Ahli Parlimen Segambut Lim Lip Eng yang mahu SPR menjelaskan kandungan dakwat kekal tersebut memandangkan keberkesanannya semasa pilihan raya umum ke-13 (PRU13) dipersoalkan kerana boleh ditanggalkan.

"Tiada kandungan bahan-bahan kimia digunakan dalam dakwat tersebut sebaliknya ianya digantikan dengan penggunaan bahan-bahan pewarna makanan yang diluluskan," kata Shahidan hari ini.

Kenyataan tersebut nyata berbeza dengan penjelasan SPR sebelum ini yang mengatakan mereka menggunakan Nitrat Perak dalam dakwat kekal sebelum ini dan memberikan alasan pengurangan kandungan tersebut sebagai punca kemelut dakwat kekal tersebut ditanggalkan berlaku.

Shahidan juga berkata tarikh luput dakwat kekal adalah empat bulan daripada tarikh ia dikeluarkan serta menyalahkan pengundi yang sengaja berusaha menanggalkan dakwat tersebut sebagai punca ia tidak kekal.

"Tarikh luput dakwat kekal adalah dalam tempoh empat bulan dari tarikh ianya dikilangkan.

"Kesan ketahanan penggunaan dakwat kekal adalah tertakluk kepada individu dan usaha-usaha yang dilakukan bagi tujuan menghilangkan dakwat kekal berkenaan," katanya lagi.

Dalam jawapan bertulis lagi, Shahidan juga memberitahu dewan sejumlah RM6.9 juta dibelanjakan untuk penggunaan dakwat kekal disamping perbelanjaan tambahan RM200 ribu meliputi kos pengangkutan, pembungkusan serta penyimpanan dan menjadikan jumlah keseluruhan adalah RM7.1 juta.

Shahidan turut berkata SPR tidak bercadang untuk memaklumkan maklumat pembekal dakwat kekal kepada umum atas sebab keselamatan.

Pakatan Rakyat menyalahkan penipuan pilihan raya menyebabkan mereka tidak menjadi kerajaan walaupun menang undi popular dalam Pilihan Raya 2013.

Isu dakwat kekal yang boleh ditanggalkan antara penipuan didakwa oleh PR dilakukan oleh SPR, malahan Ketua Pembangkang Datuk Seri Anwar Ibrahim pada bulan lalu dalam perhimpunan besar-besaran yang dianjurkan oleh pertubuhan bukan kerajaan (NGO), telah menggesa orang awam untuk membuat laporan polis jika mereka berhadapan dengan insiden dakwat kekal tanggal daripada jari mereka sebaik mengundi pada 5 Mei lalu.

Malahan, Pengerusi SPR Tan Sri Abdul Aziz Mohd Yusof mengumumkan pihaknya telah menubuhkan pasukan khas bagi mengenal pasti punca yang menyebabkan dakwat kekal yang digunakan pada PRU13 tidak kekal lama selepas dicalit.

Barisan Nasional (BN) mempertahankan kuasa dalam pilihan raya 5 Mei dengan hanya 133 kerusi Parlimen, lebih 21 daripada syarat 112 kerusi Parlimen untuk menang majoriti mudah.

Walau bagaimanapun, kemenangan BN kali ini lebih kecil di Parlimen sejak negara Merdeka pada 1957.

PR enggan menerima kekalahan tersebut, sebaliknya mempertahankannya dengan kemenangan undi popular sebanyak 51 peratus berbanding BN 48 peratus — keputusan sama yang diperoleh pemerintah pada 1969 selepas kehilangan undi popular.

PR juga telah memfailkan 39 petisyen pilihan raya untuk mencabar keputusan di dalam 25 kerusi Parlimen dan 14 kerusi Dewan Undangan Negeri (DUN) di mana BN menang dengan majoriti kecil, yang didakwa mereka hasil penipuan semasa pilihan raya.

Walaupun tedapat bantahan besar ke atas pengendalian PRU13, SPR menegaskan mereka telah menjalankan pilihan raya secara adil dan berjaya, serta memberikan jumlah tinggi yang keluar mengundi sebanyak 84.84 peratus sebagai bukti keyakinan terhadap sistem pilihan raya di Malaysia. -TMI



LAPORAN SEBELUM INI



Dakwat kekal tidak boleh ditanggal, kata pengerusi SPR





KUALA LUMPUR, 30 April — Walaupun Suruhanjaya Pilihan Raya (SPR) menolak dakwaan minyak enjin motor atau bahan-bahan lain boleh digunakan untuk menanggalkan dakwat kekal pada pengundi, pelbagai bantahan tercetus mengatakan ia tidak boleh kekal seperti dikatakan.

Abdul Aziz berkata dakwat yang digunakan SPR tersebut mengandungi bahan nitrat perak (silver nitrate) yang meresap ke dalam kulit dan mustahil ia ditanggalkan dengan sebarang cara walaupun dengan apa cara sekalipun, malah bahan seperti minyak ataupun bahan-bahan lain tidak boleh menanggalkannya.

"Mustahil, saya tidak percaya dakwat kekal itu boleh ditanggalkan... gunalah minyak atau bahan apa pun, ia tidak boleh ditanggarl kerana ia dibuat daripada nitrat perak.

"Bila dakwat itu diletak pada kuku, ia akan meresap ke dalam kulit," kata Abdul Aziz.

Walaupun kesan pada kuku itu boleh hilang jika dibasuh atau dengan menggunakan minyak, Abdul Aziz menegaskan kesannya pada kulit masih lagi boleh dilihat dan pengundi tidak akan dapat menipu untuk mengundi sebanyak dua kali seperti yang didakwa sebelum ini.

"Kalau dia guna minyak atau basuh pun, kesannya pada kulit masih ada... pegawai bertugas boleh melihat dan menghalang daripada pengundi tersebut mengundi sebanyak dua kali," terang Abdul Aziz lagi.

Abdul Aziz berkata dakwat kekal tidak akan hilang selama tujuh hari bagi mereka yang mengundi awal, serta menggesa sekiranya pihak tersebut mempunyai bukti supaya tampil ke hadapan dan buktikan dakwaan tentang penggunaan petrol untuk menanggalkan dakwat tersebut.

"Tak boleh tipu mengundi dua kali, dakwat kekal yang pengundi awal gunakan tidak akan hilang dalam masa tujuh hari.

"Kalau mereka ada bukti, saya harap tampillah buat aduan kepada SPR," katanya lagi.

SPR telah menyediakan lebih 200,000 unit botol dakwat kekal untuk kegunaan pilihan raya umum ke-13 (PRU13).

Daripada jumlah itu, 10,000 botol akan digunakan untuk pengundi awal, manakala selebihnya untuk kegunaan pengundi biasa.

Sejumlah hampir 13.3 juta pengundi termasuk 5,200 pengundi luar negara layak untuk mengundi untuk memilih 222 wakil di Parlimen dan 505 wakil Dewan Undangan Negeri (DUN) di 12 negeri. Sarawak telah menjalankan pilihan raya negeri pada 2011.-TMI (30/4/2013)
Posted: 26 Jun 2013 09:12 AM PDT
直接左轉峇都蘭樟巷 天德園大道料2週後通車
阿依淡區州議員黃漢偉說,該工程最近剛鋪上瀝青,目前正在進行清理工作,相信在兩週後可通車。
該道路擴建工程分成兩大階段,首階段由佳景集團在2012年2月完成,第二階段耗資100萬令吉,由Jiran Bina有限公司負責。
黃漢偉接受《光明日報》訪問時說,在第二階段的擴建道路通車後,發展商將在天德園大道的路中間興建分界堤。
他指出,除了擴建天德園大道之外,檳島市政局今年也計劃擴建局部的峇都蘭樟巷,讓車輛直接左轉進入州清真寺路。黃漢偉說,他日前已致函檳城快捷通公司,促請該公司在天德園大道提供巴士服務。
"天德園大道屋業發展蓬勃,有些計劃已經入伙,有些將在近期內竣工,保守估計這些屋業計劃有高達幾千個單位,居民至少上萬人。
"
"一個上萬人的社區,如果沒有巴士服務,是很說不過去的。"
他說,住在該大道的居民向他投訴,該大道沒有巴士服務,他們如果要搭巴士,就必須步行至較遠的天德園路巴士站,很不方便。
Counter
Data
.com
credit cards
Counter
Posted: 26 Jun 2013 07:18 AM PDT
US gay marriage ban overturned http://www.bbc.co.uk/news/world-us-canada-23068454
Posted: 26 Jun 2013 07:01 AM PDT
Apparently, the skin of mangoes can be used to treat diabetes. Apart from that, there are many reasons why you should take mangoes. These include the following list as so clearly explained at
THIS LINK.
Apart from that, check out the two infographics Angela shared.
Posted: 26 Jun 2013 06:13 AM PDT
In 1860 a series of massacres was carried out in Syria, under the patronage of the Turks. The desultory skirmishing of Druzes and Christians culminated in civil war throughout the Lebanon. Far and wide the Christian towns and villages were burnt, and thousands of Christians slaughtered. It was, to some extent, a general stand-up fight between rivals. British sympathy was largely with the Druzes. French sympathy and considerable support were on the side of the native Christians. The Druzes were almost uniformly victorious, and the carnage was frightful; but in almost every engagement Turkish troops were spectators. They gave moral support, and often practical assistance, to the Druzes during the battles; they invariably joined in the work of plunder, and they alone were guilty of unspeakable atrocities on women and children. On these points the testimony of missionaries, consuls, commanders, and ambassadors was unanimous.
In 1517 the shadow of the Turk first fell upon Syria. Selim I conquered the country, and since then, with one short interval, it formed a part of the Ottoman Empire. Wealth decreased and the taxation of industry increased, commerce dwindled, and the existence of the constantly diminishing Christian population was made unspeakably miserable. It sometimes happened that Christian rayahs lived so happily under Muhammedan rulers that they forgot for the time their status of degradation and badge of inferiority ; but the Turkish master brought with him Turkish manners, in addition to the standard ascendency of his religion.
During the weary centuries that Syria was under the heel of the Turk, the pashas, agas, kaimakams, and the entire horde of hungry officials, looked upon the Christians as their natural prey, and dealt with them unchecked and unquestioned by any authority. The only limit to their rapacity consisted in the practical limitations of their victims' resources. The life of the rayah was deplorable. He lived because he had made his choice between death and tribute. This was his official position in a Muhammedan state. But besides this he was constantly loaded with contumely. If by industry, or good luck, he happened to have wealth he was plundered. If he tried to conceal his treasure he was beaten on the feet till he disclosed it. Whatever his merit, he was not permitted to ride on a horse, or even on a donkey. When he met a Turk in the street he was obliged to leave the side path and step into the slush in the centre. 
He was obliged to wear black clothes and blackhead gear,while the Turks dressed in gay silks and golden embroideries. He was obliged to speak to a Turk with bated breath, and if by in adventence he raised his voice he was struck on the mouth. He dared not live in a house as high as that of his Muslim neighbours, or wear arms for protection, or have his seal engraved in the common Arabic character, and when he died it was not permissible to carry his corpse past a mosque. In regard to the massacre of the eleven thousand Christians in Syria in 1860, the officials of the Porte at Constantinople formed a conspiracy for the blotting out of the Christian name in those parts, they appointed their own creatures to the governments of Damascus, Beirut, Sidon, and furnished them with soldiers, who were posted as garrison in the chief towns inhabited by Christians, under pretense of defending them against the Druses. 
When all was ready the savage Druses of Hauron were summoned, and they and their brethren of Lebanon and AntiLebanon immediately set themselves to burning the villages and killing the people without any provocation. They put to death every male, even the infants at the breast, and enslaved as many of the women and girls as they chose. The Turkish garrison at first simply looked on; then they urged the Christians to take refuge in the castles on condition of delivering up whatever weapons they might possess. They swore by the Koran that no harm should be done them. But no sooner were they thus entrapped than the Druses were called in and every one of these helpless victims was shot down or his throat cut in cold blood. 
The streets of DeirelKamr, Ilosbayan, and Zahlah flowed with human gore, in which men waded ankle deep. The worst scenes occurred in Damascus, the center of Moslem fanaticism. Here the pasha himself directed the operations, and after the butchery of the Christians and the plunder of their property, their quarter of the city was set on fire and burned down.The proceedings were the same in the entire series of massacres with little variation in detail. Soldiers arrived to protect the Christians, and made great professions of friendship. Generally large sums of money were given to the officer in command to secure his friendship, and much kindness was shown to the men. When the enemy arrived at a town, the Turks generally encouraged the Christians to show signs of resistance. Then they induced them to enter the Serai, and give up their arms. 
At Rasheiya the best of the arms were immediately selected by the Druzes; the remainder were despatched on mules, ostensibly for Damascus, but as no guard accompanied the mules, the whole of the arms were taken possession of by the mob of Muhammedans. The defenceless Christians were then left; like a flock of sheep penned in a fold, without food or drink, or place to rest on, for a few days. Then a message was proclaimed to them that they were about to be delivered. While they were in a delirium of joy, the soldiers suddenly appeared, and drove them 'with blows, and stabs, and execrations, into the centre of the court. The soldiers then stood around, and the Druzes rushed in with a yell. As soon as the work of slaughter was over the soldiers seized the distracted women, who were reserved for a worse fate than the men. With the Turks there was neither modesty nor mercy, and often when they had publicly dishonoured young girls, they deliberately cut their throats. The fighting, when fighting was to be done, was left to the Druze in the mountains, but the brutalities that followed the carnage were chiefly the work of Turks.
On May 26, 1860, Consul-General Moore reported an outbreak between the Druzes and Christians near Beyrout, and for weeks the slaughter of the Christians proceeded steadily and methodically throughout the country and provincial towns, and in regular order reached the capital, Damascus, on July 9. It is customary to speak of the terrible slaughter at Damascus as an incident in the war between the Druzes and Maronites. Nothing could be more remote from the truth. The Damascus Christians were in no way connected, either by kinship or clanship, with the mountain tribes, and they had taken no part, directly or indirectly, in the bloody work that day by day rolled nearer to their gates. They had no quarrel with the Druzes, and there were few Druzes in Damascus, or near it, to attack the Christians. 
The Damascus massacre followed the outlines of those that had preceded it, but it was "intended that it should be more thorough." The program was simple. All the married men and women were to be slaughtered, and all the young boys were to be taken and circumcised, while the young girls were to be taken directly into the harems of their captors. Christianity was to be blotted out in Damascus. The Muslems believed they were carrying out the wishes of their Government. Source
26 Jun 2013: Jawapan Bertulis Soalan Parlimen [MENTERI PENGANGKUTAN]
Posted: 26 Jun 2013 06:23 AM PDT
PEMBERITAHUAN PERTANYAAN
DEWAN RAKYAT
PERTANYAAN : BAGI JAWAB LISAN
DARIPADA : Puan Nurul Izzah binti Anwar
[ Lembah Pantai ]
TARIKH : 26 Jun 2013 (Rabu)
SOALAN : 38
Puan Nurul Izzah binti Anwar [ Lembah Pantai ] minta MENTERI PENGANGKUTAN menyatakan :-
(a) tarikh sebenar pembukaan KLIA 2 dan nama kontraktor yang mengakibatkan kelewatan; dan
(b) kesan kelewatan ini terhadap keuntungan MAHB serta jumlah keseluruhan sebenar pembinaan KLIA 2 dan bila audit bebas akan mula dijalankan ke atas keseluruhan projek KLIA 2

JAWAPAN
Tuan Yang Dipertua,
a) Tarikh pembukaan KLIA2 adalah pada 02 Mei 2014 dan syarikat yang mengakibatkan kelewatan membina KLIA2 ialah UEMC-Bina Puri JV.
b) Setakat ini, kelewatan KLIA2 tidak menjejaskan keuntungan MAHB kerana ianya tidak ada kesan pada urusan perniagaan syarikat MAHB. Kelewatan tersebut juga tidak menjejaskan operasi di mana syarikat masih mengekalkan 'Triple A' rating. Ini bermakna syarikat ini masih berada di kedudukan kewangan yang baik oleh agensi penarafan 'RAM Rating Services Sdn Bhd'.
Remembering the Syrian Christian Maronite victims of the Islamic Massacres of 1860
Posted: 26 Jun 2013 05:55 AM PDT
6/25/2013 SOURCE In 1860 a series of massacres was carried out in Syria, under the patronage of the Turks. The desultory skirmishing of Druzes and Christians culminated in civil war throughout the Lebanon. Far and wide the Christian towns and villages were burnt, and thousands of Christians slaughtered. It was, to some extent, a general

…

Continue Reading
Assad Fighters Hiding in Turkey Still Fear Persecution for Being Christians, Nuri Kino Reports
Posted: 26 Jun 2013 05:55 AM PDT
(AINA) -- Nuri Kino, journalist and author, has met and interviewed nearly one hundred Christian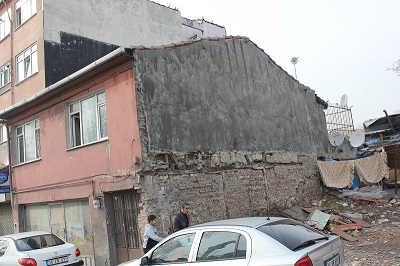 Syrian refugees (AINA 2-8-2013). He gives voice to this otherwise silent minority. In an apartment in Istanbul he gets an exclusive interview with young Christian Syrian men who all are waiting to be smuggled to Europe. Twenty-one men between 19 and 29 years of age and all of them have left the army and the war. Some fled during their leave of absence. Others have paid a lot of money to get leave of absence and then fled. All of them are Assyrians/Syriacs.
FULL STORY
Shahril Jaafar, son of Datuk businessman, acquitted of murdering marketing executive, Chee Gaip Yap @ Kelab Cinta Sayang, Sungai Petani - www.facebook.com/fb.top.news
Posted: 26 Jun 2013 06:20 AM PDT
Why was Shahril afraid if he had done no wrong?
Why did he flee to Perth after being released on police bail?
The case received public attention as Shahril, 33, whose businessman father has a "Datuk" title, had fled to Perth in 2006 and had obtained permanent resident status there.

Shahril fled the country after he was released on police bail pending a DNA test, but was apprehended by police at the KL International Airport on arrival from Perth on Jan 17 last year.
He was charged with murdering Chee Gaip Yap, 25, in the compound of Kelab Cinta Sayang, Sungai Petani, between 5.30pm on Jan 14, 2006 and 3.05am the following day.
The victim's body was semi-nude when discovered on Jan 15 and she is believed to have been raped.
Click
here
for FB.Top.News.
The above court case resembles another court case back in 2008:
Saturday March 29, 2008
By RAPHAEL WONG
PUTRAJAYA: Engineer Hanif Basree Abdul Rahman is finally a free man after the Federal Court unanimously dismissed the prosecution's appeal against his acquittal for a charge of murdering 22-year-old Noritta Samsudin five years ago.
In affirming Hanif's acquittal, Court of Appeal president Justice Zaki Tun Azmi said he found that the trial judge as well as the Court of Appeal had correctly examined the evidence and correctly applied the principles when assessing the circumstantial evidence.
Engineer Hanif Basree Abdul Rahman hugging his mother, 68-year-old Che Norkiah Che Mahani, who became emotional after he was freed by the Federal Court in Putrajaya Friday on a charge of murdering 22-year-old Noritta Samsudin five years ago. The court dismissed the prosecution's appeal against his acquittal following the High Court's decision not to call for his defence. Hanif, 40, expressed happiness at being able to get his life back on track and said that he would focus on his wife and three daughters. — Bernama
He said the prosecution had failed to discharge its burden in this particular case as there was a reasonable likelihood of the existence of another person who could have committed the offence.
"The most damning evidence against the prosecution was the presence of the man with the foul body odour in the apartment and the scientifically proven DNA of the 'Unknown Male 1' recovered from the deceased's body which remained unrebutted," he said.
Justice Azmi said the High Court judge was right in deciding not to call for Hanif's defence and acquitted him at the close of the prosecution's case.
On Jan 29, 2005, the Court of Appeal upheld the High Court's decision to acquit 40-year-old Hanif Basree, a Shah Alam City Council engineer, of murdering Noritta, a business development executive and part-time guest relations officer, at a Puncak Prima Galleria Condominium apartment unit in Sri Hartamas, Kuala Lumpur, between 1.30am and 4am on Dec 5, 2003.
Yesterday, Justice Azmi said the prosecution's attempt to introduce the evidence of the man with the foul body odour to link Hanif Basree to the scene of the crime was negated by Noritta's apartment mate Azora Abdul Hamid, a prosecution witness, who had testified that he (Hanif Basree) did not have such odour.
"Her statement was not challenged by the prosecution and neither was any attempt made to show any disagreement with that evidence during cross-examination," he said.
Justice Azmi also said the prosecution's case had become hampered with the existence of Unknown Male 1's DNA and that several inferences could be made from the findings of such evidence on Noritta's body.
He said the discovery of Hanif Basree's DNA profile on Noritta's body per se was not sufficient to conclude that he had caused her death .
"Bearing in mind the accused's (Hanif Basree) intimate relationship with the deceased, innocent explanations could be given of such findings. The accused is not charged with having intimate relations with the deceased," he said.
Outside the court, Hanif Basree said he was extremely relieved and thanked Allah for seeing him through the ordeal.
"I still believe that justice will always prevail, whatever the circumstances," he said, adding that he could get his life back on track by focusing on his wife Noraidah Mohamad and three daughters, aged between four and 13 years old, as well as his job.
Hanif Basree's counsel Datuk V. Sithambaram said justice had been served fairly swiftly to fully vindicate his client
Speaker K'jaan Minoriti BN Masih Seperti Dulu, Berat Sebelah & Tidak Profesyenal
Posted: 26 Jun 2013 08:04 AM PDT
S
peaker biarkan menteri 'haram' masuk Dewan Rakyat
Sikap tidak peduli Speaker Dewan Rakyat, Tan Sri Pandikar Amin Mulia untuk mengarahkan dua menteri dan tiga timbalan menteri yang dilantik secara melanggar perlembagaan keluar dari dewan amat dikesali.
Ahli Parlimen Segambut, Lim Lip Eng dalam sidang medianya berkata, permohonan supaya speaker berbuat demikian sebanyak dua kali langsung tidak dilayan.

"Saya tanya Speaker untuk buat keputusan untuk halau tapi tak ada apa-apa berlaku, tak ada orang keluar.

"Mereka (menteri dan timbalan menteri) tidak layak berada di dewan ini," katanya tegas.

Sementara itu, Ahli Parlimen Ipoh Barat, Thomas Su Kiong Siong berkata, sepatutnya speaker bertindak profesional dan bertanggungjawab.

"Artikel 43 perlembagaan telah jelas menyatakan seseorang menteri atau timbalan menteri hanya boleh dilantik jika mereka adalah ahli kepada Dewan Rakyat mahu pun Dewan Negara.

"Ahli Parlimen Ipoh Barat tempoh hari sudah failkan perkara ini ke mahkamah. Jika Mahkamah putuskan perlantikan merka tak ikut Perlembagaan. Ini memang amat-amat memalukan," katanya. – Roketkini


The haze, clinic duties and this year's Family Day
Posted: 26 Jun 2013 05:50 AM PDT
I just did my Taiping clinic duty during the first week of this month, so by right my next duty should be in August. However on Monday, a fellow volunteer called to ask if I could take over his duty on Tuesday, and he'd take over my next duty in August. I gladly agreed as first week of August will be during fasting month and during that month usually I'd be busy with my house visits.
So off I went to Taiping yesterday morning, only to be greeted with a Taiping without the view of its famous Bukit Larut. The hill completely disappeared in the haze!
Top pic: The usual view. Bottom pic: Yesterday's view.
Only one new case was referred to me during my Taiping clinic duty. But since the lady was more comfortable speaking in Tamil, I promised her I'd assign a Tamil speaking volunteer for her. This family definitely needs help. Her husband had been unwell for the past few months and is no longer working, while she works as a cleaner, taking a take-home pay of roughly about RM500 month. With 6 children, 5 of them schooling, that's barely enough.
Actually all 6 of her children are still of schooling age, but her 13 year old son no longer wants to go to school, and it had nothing to do with their poverty. He simply didn't want to go to school anymore. He didn't even sit for his UPSR last year. What a pity.
This morning I was on clinic duty again, this time in Ipoh. There were 3 new cases, 2 males and 1 female. The female case was from Hospital Bahagia, and she's supposed to be discharged from that hospital soon, after getting the clearance from the doctor treating her. However, although her family is still around, they no longer accept her in the family because of her mental problem (they don't even know she has HIV). So she needs a place to stay in and we need to arrange for a shelter home for her.
While waiting for cases to be referred today, I started texting my clients to inform them about our coming Family Day in September. During the Buddies meeting last night to discuss our clients progress report, I realised I had been assigned altogether 49 clients. After cancelling out the ones who are no longer in my active list (either died or moved out of Perak or changed numbers and no longer contactable), I am now left with 32. Still too many. A fellow volunteer resigned from Buddies because she felt she couldn't cope with both work and keeping track of her clients'. And she had only been assigned 2 or 3 clients.
Anyway, although I gave my clients some time to inform me if they want to join our Family Day, within an hour after sending out the text messages, I started getting positive responses. Probably, just like previous years, most of the clients attending the Family Day will be my clients.
Let's see how it goes…
Islamist Ultimatum to Syrian Christians: Convert, Leave, or Die
Posted: 26 Jun 2013 05:56 AM PDT
(AINA) -- Syria's Christians fear an Islamist takeover should the current government be overthrown. During the ongoing civil war there has been a well-documented rise in the number of salafi-jihadist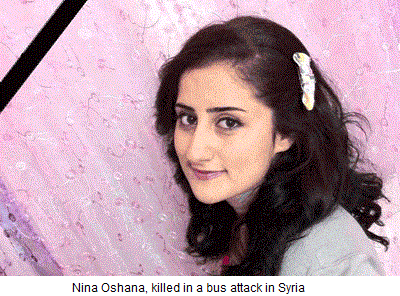 groups operating in Syria that pose a direct threat to Syria's Christian community.1 These militant opposition forces espouse an Islamist ideology, which incorporates elements of Wahhabism2 and Salafism3 and whose stated goals and objectives are by definition hostile towards Christians. Firsthand accounts from Syrian Christian refugees in Lebanon reported by award winning investigative journalist Nuri Kino detail the horror in which they described kidnappings, rapes, harassment, theft and other violent reprisals at the hands of Islamist groups. Full story here....
Burma's Ominous Political Debate over Ethnicity
Posted: 26 Jun 2013 05:13 AM PDT
Burma's Ominous Political Debate over Ethnicity By SAI LATT/ ASIA SENTINEL|
Burma's Minister of Immigration and Population Khin Yi poses for a picture at his office in Naypyidaw on June 10, 2013. The text on the background picture reads, 'Humans cannot disappear when swallowed by earth, humans can disappear when swallowed by humans.' (Photo: Reuters / Soe Zeya Tun)
Last year, I accompanied an ethnic Shan-Danu Muslim teenager to an immigration office in Burma's Shan State to inquire about the citizenship application she had submitted through her high school. Although her friends had received their cards, the girl was told to come to the immigration office.
When she inquired about the reason for her visit, she was asked: "Are you of mixed blood?" The girl didn't understand the question. The official asked again, "Are you Chinese?" The girl looks somewhat Chinese. Her father is ethnic Danu and her mother is an ethnic Shan. They both are citizens, as are their parents.
She replied: "I am Muslim."
The officer responded in an impatient tone: "Yes, that's mixed blood," adding that was why she needed to come to the office.
"Mixed blood" doesn't refer to her or her parents' ethnicities, but to her religion. It appears to be the default category for Muslims, an automatic synonym for both South Asians and Chinese. All of her hyphenated "native" ethnic identities, however socially conceived and defined, matter less than her religion.
Designating her a "mixed blood" cost her money of course. A junior officer charged her 7,000 kyat (about US$8) to file her application. His sole act was to put her documents into a cheap, old paper folder.
The girl's case is emblematic of the growing political debate over the status of Burma's Muslim communities. It is enormously tangled, and is used to further increasingly ominous jingoism against anyone presumed to be non-Burmese—and there are legions of the disenfranchised.
Although Muslims, mostly Sunnis, make up only about 4 percent of the population according to the latest government census, and as much as 6-10 percent, according to the country's Islamic scholars, they have in recent months been demonized by leaders of the 89 percent majority who describe themselves as Theravada Buddhists. The majority population, reportedly egged on by a military that wants to keep its hand in running the government from behind the scenes, repeats that Bengalis are terrorists and troublemakers who foment violence and that therefore they and their religion must be suppressed. The majority do not seem to accept that the violence must stop immediately, and that political dialogue is needed to clear misunderstandings and problems.
The racist discourse that has been fueling extreme anti-Muslim rhetoric every day on social media websites and printed in hate publications, is also found on signboards at immigration offices at all levels in the country. The signboards say, "A race does not disappear by being swallowed by landmass, but by being swallowed by another human race."
The political effect of self-victimization is that it lends support to an anti-Muslim campaign that is already manifested in large-scale violence.
The country's 1982 Citizenship Act is being used against those not recognized as official "national races" to prove that their forefathers lived in the Burmese territory prior to 1823—one year before the first Anglo-Burmese war 190 years ago.
That is odd as at that time there was no Burma as we know it today. Moreover, today's "official" categorization of 135 ethnic groups is at odds with the history of categorization itself. For example, a 1960 publication by the Ministry of Culture estimated ethnic groups to be about 50, but the manual from the Department of Immigration and Manpower published in 1971 listed 144 so-called national races.
There, Muslims and South Asian groups were listed in an alphabet soup of designations such as Rakhine-Chittagong, Burmese Muslims, Rakhine-Kaman, and Other Burmese-Indians. The updated list of the 1990s, which the government never released officially, included only 135 groups. All Muslims and South Asian-related groups were removed. U Ko Ni, a Supreme Court lawyer, writes in Pyithu Khit (People's Era) Journal that contradictions in the Citizenship Act and Burma's three constitutions create a mélange of citizens of ethnic parents, naturalized citizens, guest citizens, people whose status is doubtful, those who have the right to be naturalized citizens, citizens with the right to run in elections and citizens without the right to run in elections.
Apart from legislative flaws, legal implications and political or electoral discrimination, the experience of Muslims in Burma sheds light on the way they are made citizens and foreigners simultaneously.
First, the name of the card that identifies one's citizenship status is called a "Citizen Scrutiny Card." The use of the term "scrutiny" is a reflection of the surveillance state. It is not only to scrutinize citizens as individuals but also to limit the rights of certain people in the name of protecting race and religion.
At immigration offices, as with the girl I accompanied, the phrase "mixed blood" is frequently used. It is not something to be ashamed of in this 21st century socio-political order. Immigration Minister Khin Yi recently said citizenship in Burma is determined by bloodline.
What is equally striking, however, is the way Muslims are identified on their cards—Race/Religion for a university student whose father is ethnic Danu and mother ethnic Innthar, is identified as "India Burman Danu Innthar Islam"—without punctuation. This happens because every Muslim is required to identify on his or her card either as being from India, Pakistan or Bengali.
There are only "India" or "Pakistan" as countries but not race, if there is anything called race at all. Although there is no clarification over whether the use of these words is to refer to either nationality or citizenship, or ethnicity, using them for the category of Race/Religion appears imprudent.
The case of the student's mother is also intriguing. The mother, who is ethnic Innthar, was identified as "Bengali" although she is not even ethnically related to a Bengali. When immigration authorities began issuing the current Citizen Scrutiny Card in 1989, the mother's father in a small village in the Inle Lake region was told he must register as a Bengali on his card. Not knowing the implications, the old man said: "It doesn't matter. If you want to write, just write it." The ethnic Innthar man thus became a Bengali.
As a result, his daughter was also issued the card on which she was classified as Bengali. Having realized that being identified as a "Bengali" on the card was troublesome, the woman took an oath at the township court that she was not Bengali but Innthar. Although the township immigration officer didn't change her ethnic status after the oath, the woman's argument won at last. Her Bengali status was successfully stripped off. She un-became Bengali.
In another family in Taunggyi, the multicultural capital of Shan State, a child is identified as "India + Burmese + Islam," and another as "Pakistan + Shan + Burmese + Islam" despite the fact that they are in the same natural family unit. This doesn't seem to matter to the government.
Such is the creation of "aliens" who have lived in Taunggyi for four generations. They are not migrants, and yet legal categorization has made them foreigners from South Asia—known as kalar. The striking matter in the first two cases is that the grandchildren of once relatively well-known figureheads of the town have been designated foreigners or outsiders by ethnic Burmans who only recently came to Shan State on government duty—to scrutinize who are and are not proper members of the town and the country—strangers coming to town only to tell the native families that they are outsiders.
In addition to turning in-country born Muslims into foreigners, official ethnocide is going on. A good example is that of ethnic Pathi, a Muslim majority people in central Burma whose recorded history and recognized status go back to the Burmese dynasty era. Although referred to in general terms as "Burmese Muslims" since the mid-1900s, Pathi as an ethnic category has faded away. Members of the community only continue to use Pathi as a prefix to their names.
In 2012, a political party was barred from registering a party with the name "Pathi." Similarly, members of the community no longer register as Pathi on citizenship cards. In another case, a Mandalay woman of my acquaintance has been newly registered as "India Burmese + India Burmese/Islam." Her old card, which was issued when she was 10, identified her by "national race" as Pathi and Islam for the religion category. But when she was required to update the card as she turned 18, the immigration department denied issuing her the card with Pathi as a national race. She did not renew her card for more than 12 years, at which point she found herself holding a card that identifies her as "India Burmese" although it was not her decision to accept her new legal identity.
She was cheated by the authority. That is, she refused to renew the card for more than 12 years until she was ensured by the authorities of a card with Pathi as her ethnicity. But when she signed documents and picked up the card, it was written "India Burmese + India Burmese/Islam." Now an ethnic Pathi for 30 years is a new "India Burmese."
Religion is a major determinant of this system of alienation. For instance, a man in Mandalay has India on his card, but his brother who chooses to follow his mother's Buddhist religion does not.
Dislike of Muslims and discrimination is not new in Burma, however. It is decades-old. But the latest round of anti-Muslim hate campaigns, animated by the 969 movement, has had a serious impact on Buddhist-Muslim relations.
Striking discrimination in my recent research in Shan State is that of primary school teachers against children. This seems new. Some Muslim parents are saddened that teachers called their kids kalar (Indian/Muslim boys) or kalar ma (Indian/Muslim girls). At one school in Taunggyi, a third-grade Muslim girl was not allowed to participate in a staged activity due to her "kalar" look, discouraging her from going to school at all.
Teachers do not seem to be teaching respect and tolerance either. A grade one student, for example, was not befriended by other kids due to her kalar look, especially the "merging of the eyebrows." The list goes on.
With the anti-Muslim 969 movement, Muslims are increasingly facing discrimination in the employment sector as well. In the past, Muslims were not recruited by the military or civil service. Now employers, in both family businesses and companies, are less willing to hire Muslims. A recent university graduate applied for job at a bank in Taunggyi but was told clearly that the bank did not hire her kind.
Not all Burmese or Buddhists hate Muslims, however. There are monks, educators, activists and ordinary citizens who are frustrated with the spread of hate campaigns across the country. But their benign attitude and voices are far less powerful and felt than that of a state that has designed alienation politically and structurally, and that of majority Burmese and/or Buddhists who have internalized and unleashed anti-Muslim sentiment and actions.
While the restrictive citizenship act makes the Muslims second class citizens, the discrimination they face results not only from the matter of law (i.e. the lack of citizenship), but also from alienation—particularly the practice of outright denial, which has much do with racism and ignorance. Discrimination against Muslims is based on their socio-cultural or ethno-religious membership as much as on legal status.
Therefore, while addressing the 1982 citizenship act is a must, it is important not to lose sight of the social and political dynamics of alienation, ethnocide and discrimination. Promoting mutual respect, recognition and tolerance, and most importantly the undoing of anti-Muslim state propaganda and the majority's internalized racist thoughts and actions are must-address issues.
Sai Latt is a Ph.D. candidate at Simon Fraser University in Canada.
Kugan case: IGP must quit, say Opposition MPs By Elizabeth Zachariah and Rita Jong
Posted: 26 Jun 2013 04:38 AM PDT
From Malaysian Insider
Just hours after the Kuala Lumpur High Court's damning verdict against the Inspector-General of Police, calls for his removal have begun to gain momentum. Earlier today, High Court judge Datuk V. T. Singham held IGP Tan Sri Khalid Abu Bakar responsible for the death of detainee A. Kugan.  The judge accused Khalid, who at the time was Selangor police chief, and his men of trying to supress the truth to escape liability. Leading the call for his removal was PKR vice-president N. Surendran who said Khalid's position as the nation's top cop was untenable.
"The judgment is a damning indictment of the police force and Khalid personally. He has no alternative but to resign," said Surendran, adding that the government must investigate the cover-up and take immediate action against Khalid. PKR youth chief Shamsul Iskandar Mohd Akin was more biting in his comment when he said Khalid had caused irreparable damage to the police. "This incident has eroded the confidence of the police force. He must take responsibility and shoulder the blame," Shamsul said, adding that the Home Minister must order Khalid to resign.
Opposition leader Datuk Seri Anwar Ibrahim urged Home Minister Datuk Seri Ahmad Zahid Hamidi to act on his word. Zahid told Parliament this morning that they will act against any police officer, irrespective of his rank, if they are involved in custodial deaths. "I ask that the minister keep his word. He was rather strong and affirmative about that," said Anwar. "He gave us his assurance. Let us see if he will take action or not." DAP's national adviser Lim Kit Siang said the court's decision just showed how urgent it was to set up the Independent Police Complaints and Misconduct Commission (IPCMC).
"The spate of deaths in custody must stop. But this is a victory too. Someone has been held responsible," Lim said. The party's secretary-general Lim Guan Eng said Khalid will have to give a full account of what happened to Kugan. "He must come clean on the details. That is what the family wants," he said, adding that Khalid and Zahid should also issue a public apology to Kugan's family. - June 26, 2013.
Why is the current IGP not accountable for his lies and not paying?
Posted: 26 Jun 2013 04:42 AM PDT
In the Army they have a saying, "there are no bad soldiers only bad officers". So why are not the officers who are in charge not paying the price for murder? Instead they get promoted, seriously, ain't that a joke. Becoming the laughing stock of the world is what 'Bolehland' has become! I have no respect for this IGP at all, likewise everyone else should feel the same. The IGP should be charged for dereliction of duty and for his famous lies.  
Surendran: "Despite the victory, this is still a small consolation for the family. Why? Because the culprits who murdered Kugan are still walking free in this country." For this family to have closure, the culprits who did this act must be brought to justice," he said. So when are they going to charge the culprits for attempting to cover up? Earlier today, High Court judge Datuk V. T. Singham held IGP Tan Sri Khalid Abu Bakar responsible for the death of detainee A. Kugan. The judge accused Khalid, who at the time was Selangor police chief, and his men of trying to supress the truth to escape liability.
From Malaysiakini
Kugan's family wins civil suit against gov't by Koh Jun Lin
The family of custodial death victim A Kugan today won their civil suit against the police and the government. The Kuala Lumpur High Court this morning ordered the respondents to pay RM801,700 in damages to the family and another RM50,000 in costs. Kugan's mother, Indra Nallathamby, 43 in January last year filed a RM100 million civil suit for damages against the government and police over what she claimed as the "brutal murder" of her son.

She named the then-Selangor police chief Khalid Abu Bakar (now inspector-general of police), police officer Navindran Vivekanandan, the then-Subang Jaya police chief Zainal Rashid Abu Bakar (now deceased), as well as the then-inspector-general of police and the government as defendants. The judge, VT Singham, upheld her claims that Kugan had been wrongly imprisoned, and that the defendants have breached their duty of care to him.  "Police lock-ups and police stations must be a safe place for every human being and should not be converted into a crime scene," he said.

The damages include RM192,000 for lost of dependency, RM9,700 for funeral expenses, RM50,000 for assault and battery, another RM50,000 for causing suffering, RM100,000 for false imprisonment, RM100,000 for malfeasance in public office, and RM300,000 in exemplary damages.

Although the judge held that the remand order on Kugan was legally issued, he said that the order was subsequently abused.  This was done by detaining him at the Taipan Police Station lock-up, although it is not a gazetted lock-up and the court had ordered Kugan to be held at the Petaling Jaya lock-up, and then assaulting him.  Singham said such an abuse of a court's remand order can be tantamount to a contempt of court.  The judge also said that the testimonies of the defendants had been inconsistent and unreliable and said there had been an attempt to cover up the death.


After the court had adjourned, tears were seen flowing from Indra's eyes, but she declined to speak to the press. PKR vice-president N Surendran (right in photo), who was also a witness for Indra, said she was too emotional to speak.

"Despite the victory, this is still a small consolation for the family. Why? Because the culprits who murdered Kugan are still walking free in this country.

"For this family to have closure, the culprits who did this act must be brought to justice," he said.  He was referring to Navindran, who was charged with 'causing grievous harm' and is out on bail, and others who are believed to be still at large.
Farmers and Peasants defeated the mighty Ottoman Empire at the gates of Vienna
Posted: 26 Jun 2013 04:04 AM PDT
The elite Ottoman Janissary corps were formed from prisoners of war and slaves, many of them kidnapped Christian young men.During the siege, the defense of Vienna was led by a 70-year-old German mercenary name Nicolas von Salm. During the siege, he was wounded by a falling rock and died a few months later. Von Salm's brilliant defense of Vienna was considered his greatest achievement. The spring and summer of 1529 were unusually wet, creating a nearly impossible journey for the Ottomans, used to a warm, dry climate. Thousands of Ottoman camels were lost when they broke their legs and had to be slaughtered. Suleiman's Grand Vizier, Ibrahim Pasha urged the sultan to turn back; however, Suleiman pressed on, saying, "It is beneath my dignity to allow the weather to interfere with my plans." More here....
Workplace accident - Taliban Mistakenly Blow Themselves Up
Posted: 26 Jun 2013 04:24 AM PDT
Massacres by Islamic extremists bolster Bashar al-Assad
Posted: 26 Jun 2013 04:06 AM PDT
Ignored for months by Western media, massacres by Islamist brigades have appeared on pro-rebel media with reports on summary executions, Islamic courts and the mass killing of Shias, justified in the name of the hatred against Assad. However, in al Qusair and Aleppo, residents have welcomed the return of the regular army.
Damascus (AsiaNews) - Summary executions, people sentenced for blasphemy and the expulsion of Christians and Shias from their homes are but some of the actions taken by the courts of the "Caliphate of Iraq and the Levant", the name the al-Nusra Brigade and other Islamist rebels use in relations to the Syrian territory under their rule. In different parts of Aleppo, in the towns of al-Bab and Idlib and other villages under the control of Islamist groups linked to al-Qaeda, sharia has been enforced for the past year. Islamic justice is not an improvised game but the work of well-organised courts, with sentences passed daily and indiscriminately against Sunnis, Christians, Alawis and other Shias who do not conform to Wahhabi Islam. In Aleppo's neighbourhood of al-Shaar, the al Nusra Brigade executed a 14-year-old boy for insulting the prophet. Last Wednesday, the Sadeq al-Amin Brigade stormed the predominantly Shia village of Hatla in Deir Ezzor province. 
A video posted by Islamists on Youtube, almost all foreigners with a North African accent, shows the fighters after a mission. In it, the men are seen showing off the bodies of those they killed, mocking them, calling them "dogs" loyal to Assad, saying that they would kill anyone opposed to Islam. On Thursday, the body of a man was found with shots in the head and neck by a mosque in al-Bab (Aleppo Governatorate). Residents reported that the man had been taken into custody several months earlier by the city's Sharia Council on charges of theft. Most information about these massacres and about the violence perpetrated by the regime comes from the Syrian Observatory for Human Rights (SOHR), an organisation set up by Syrian rebels in exile.
For nearly two years, SOHR has reported only acts of violence by the regime against the rebels. Mainstream international media like the BBC, al-Jazeera and al-Arabya, have relied on it as their sole source of news. In recent months, several experts and Syrians interviewed by AsiaNews accused Western and Gulf State media of selective reporting. More recently, coverage has become more impartial, but SOHR continues to defend Islamic extremists to avoid losing support among rebel forces. In the case of Hatla, the SOHT reported said that residents had sided with the regime and housed Syrian soldiers.
In an interview with AsiaNews on 28 May, Gregory III Laham, patriarch of Antioch, said that "Syria's future cannot be built on destruction. There are no winners with war."
In the past few months, indiscriminate funding of the rebellion and the continuous flow of foreign fighters has paradoxically bolstered, not weakened the regime, with Hizbollah using them as a pretext to wage war against its Sunni enemy. Syrians, including anti-regime Muslims, have begun to criticise the presence of foreign fighters in their country and to view them as terrorists. This is the case in Al-Qusair, one of the first cities to join the rebellion against Assad, and for months one of its stronghold, where residents bemoan the destruction of churches and mosques not aligned with radical Islam. The same is true in Aleppo where residents have welcomed the regular army in a number of neighbourhoods.
In November 2012, the Turkish newspaper Hurryiet stressed the deep cleavages within Syrian rebel forces, warning the West about the risks of armed support, recently endorsed by US President Barak Obama and the governments of France and Great Britain. At present, some 30 recognisable militias with some 100,000 fighters operate in Syria. Of these, only three belong to the Free Syrian Army, the main interlocutor of the international community. The other 27 are linked to Al-Qaeda or belong to other Islamist or political movements. Sources told AsiaNews "that the purpose of these groups is not only the liberation of Syria from Assad, but also the spread by force of radical Islam throughout the Middle East and the conquest of Jerusalem."
Many fighters do not even speak Arabic. Others left villages in Pakistan, Afghanistan, Somalia, Indonesia without knowing the exact location of Syria. Some villagers near Aleppo have reported that several fighters, especially the younger ones, were recruited with the false promise of going to liberate Jerusalem. (SC) Asian News
Custos of the Holy Land: Fr Franҫois Mourad killed by for defending Nuns Islamist insurgents in al-Ghassaniyah
Posted: 26 Jun 2013 04:05 AM PDT
Fr Pizzaballa talks about the killing of the priest, new martyr in Syria. Franҫois Mourad was killed during an attack by Islamic fighters against the Monastery of St Anthony, in Idlib province. Until his death, the priest had worked with the Franciscans to alleviate the suffering of Christians and Muslims. Now the village stands completely destroyed.
Jerusalem (AsiaNews) - "Fr. Franҫois Mourad's killing of is a sad occurrence and a blow to all the friars of the Custody of the Holy Land," said Fr Pizzaballa, Custos of the Holy Land, as he spoke with AsiaNews about the Syrian clergyman who died on Sunday in al-Ghassaniyah, a predominantly Christian village in Jisr al-Shughur District, Idlib province. His funeral was celebrated yesterday in the small village of Kanaieh, a few kilometres from where he was killed.
Until yesterday, there were two versions of the murder, the first spoke about a stray bullet, the second of an actual attack carried out by Islamist insurgents against the Monastery of St Anthony in al-Ghassaniyah.
"The second is the most reliable version," Fr Pizzaballa said. "From the photos and the testimony of our religious, the rebels attacked the village in past few weeks, forcing most residents to flee." The Monastery of St Anthony was the only safe haven, where Fr Franҫois lived along with some Franciscan friars, four nuns and ten lay Christians. But on Sunday, rebels part of a fringe extremist Islamic group, stormed that place too."
According to the Custos of the Holy Land, Islamists broke into the convent, looted it and destroyed everything. When Fr Franҫois tried to defend the nuns and other people, the gunmen shot him dead.
"Right now, the village is completely deserted," Fr Pizzaballa said. "Rebels have moved there with their families and occupied the houses still standing." "Let us pray that this absurd and shameful war ends soon and that the people of Syria can get back to a normal life soon," he said.
Hailing from a village in the province of Latakia in northwestern Syria, Fr Franҫois Mourad, 49, was trained by the Franciscan Fathers in the Holy Land. Feeling called to a more contemplative life at the end of the 90s, he left the Franciscans to complete his studies with the Trappists of Latrun (Palestine). Once back in Syria, he was ordained priest by the Syriac Catholic bishop of Al-Hasakah on the Syrian side of the Al-Jazira region. In recent years, he launched a new monastic foundation, inspired by Saint Simon and founded a small monastery of contemplative life in Hwar, Aleppo province, devoting himself to the training of some young postulants, all Syrians.
He was in Hwar until this year when fighting between Islamic rebels and regime forced him to take refuge in al-Ghassaniyah, on the Orontes River, guest of the local Franciscan monastery. 

Until his death, he worked together with the friars to bring relief to the Christian and Muslim residents of the area. (S.C.) Asian News
Posted: 26 Jun 2013 04:09 AM PDT
Call to boost disabled gig access http://www.bbc.co.uk/news/entertainment-arts-23027600