---
My son and I at Wolfsburg Designer Outlet
Posted: 07 Jun 2013 10:27 AM PDT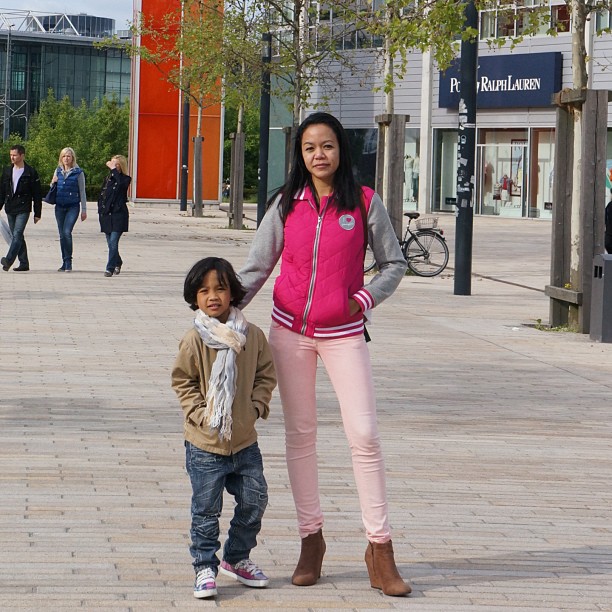 Posted: 07 Jun 2013 09:55 AM PDT
I wonder what was Suaram's motive sending a letter to United Kingdom PM David Cameron asking him
to intervene
in 'Malaysia's crackdown on the opposition'.
Why Cameron and not Barack Obama, Benjamin Netanyahu, Lee Hsein Loong or other world leaders? Was it for the fact that UK used to be our 'master' or because Malaysia and UK are together in the Commonwealth?
KUALA LUMPUR, June 7 — Local rights group Suara Rakyat Malaysia (SUARAM) sought intervention today from the United Kingdom with a letter urging Prime Minister David Cameron to help stop Malaysia's crackdown on the opposition.
The letter, sent today to Cameron's address at 10 Downing Street, asked the British PM to appeal to his Malaysian counterpart Datuk Seri Najib Razak and his Barisan Nasional-led (BN) government to stop the ongoing security dragnet that against Pakatan Rakyat (PR) leaders and their supporters.
SUARAM insisted to Cameron that those hauled in so far to face police action had not violated any criminal law in their attendance or organisation of mass rallies to protest electoral fraud.
"We call on the UK Government to show moral and political leadership to address Malaysia's recent crackdown on Malaysian human rights activists and opposition politicians," the group said.
Among others, SUARAM said Cameron should urge Najib to proceed with his earlier resolve to abolish the Sedition Act 1948, as well as drop all charges under the Act against activists Adam Adli, Muhammad Safwan Awang, Haris Ibrahim and Hishammuddin Rais, and politicians Chua Tian Chua and Tamrin Ghafar.
Suaram also urged for the abolition of the Peaceful Assembly Act, the 2011-enacted law to regulate public gatherings, and drop all charges under the Act against several politicians, including Nik Nazmi Nik Ahmad and six others.
Why do we need foreign intervention again? We have standard laws for the national upkeep but the opposition is defying each and every aspect of it.
Suaram's call for the Peaceful Assembly Act to be abolished significantly reflects how the group is fond of notorious street rallies like the ones organised by Bersih. Suaram seems to be demonised by its hatred for a peaceful and stable Malaysia!
The fact that Suaram only echoes the views of civil society groups and PR leaders signifies how evil its motive is. Just like the opposition, Suaram never complement anything positive the government did for the country and the rakyat.
Its allegation that the May 5 general election was marred by irregularities and widespread cheating, including electoral malpractices like the alleged use of phantom voters and the ineffective indelible ink, are yet to be substantiated.
"Given the UK governments position of leadership in upholding democratic values and political freedoms as a prominent member of the international community and United Nation's Security Council, we ask you to urge Prime Minister Najib Razak and his Umno-led Barisan Nasional government to respect all human rights," SUARAM wrote.
The group also requested that Cameron urge Najib to allow the UN Special Rapporteur on Freedom of Peaceful Assembly and Association Maina Kiai and the UN Special Rapporteur on Freedom of Expression and Opinion Frank La Rue to conduct missions to Malaysia as soon as possible.
Oppps... almost forgot that Suaram receives a lot of foreign fund, including from London, I suppose? Then, its well understood!
But Suaram is another phoney that spread lies for the opposition, with the intention to incinerate the whole political system, the democracy and the constitutional monarchy in the country by means of foreign intervention.
Without all this, it would be much easier for Suaram to tag along the opposition in running down the country and seize power!
SuHARAM!
[GAMBAR BERBICARA] Al-Kisah Projek Jambatan Kedua P.Pinang!
Posted: 07 Jun 2013 10:33 AM PDT
K
eratan akhbar yang pernah menjulng Najib sebagai pemimpin pertama menggunakan jambatan kedua Pulau Pinang.
Dengan penuh riak, angkuh dan bangga, mereka menyatakan ini adalah "Projek Untuk Rakyat Pulau Pinang Daripada Barisan Nasional."
Sekarang ini jawapannya!!! Bukankah ini juga projek Barisan Nasional atau dah tak nak mengaku dan hendak persalahkan kerajaan Pulau Pinang??
SPR Perlu Letak Jawatan Jika Tidak Mahu Demonstrasi Seluruh Negara
Posted: 07 Jun 2013 07:00 AM PDT
G
abungan Suara Rakyat 505 hari ini memberi amaran kepada kerajaan bahawa pihaknya
akan terus mengadakan demonstrasi jalanan secara aman selagi Pengerusi dan Timbalan Pengerusi Suruhanjaya Pilihan Raya (SPR) tidak meletakkan jawatan.
Gabungan itu turut mengkritik keputusan Perdana Menteri, Datuk Seri Najib Razak untuk meletakkan SPR di bawah kuasa parlimen yang disifatkan tidak menyeluruh malah diibaratkan seperti melepaskan batuk di tangga.

Ia berikutan SPR masih gagal melaksanakan sepenuhnya tuntutan Jawatankuasa Pilihan Khas Berhubung Dengan Penambahbaikan Proses Pilihan Raya (PSC) dalam Pilihan Raya Umum Ke-13 (PRU-13), 5 Mei lalu, kata Pengerusi Asal Bukan Umno (ABU), Haris Ibrahim.

Katanya, SPR juga dilihat seperti memuji diri sendiri setelah melaksanakan sebahagian daripada cadangan yang dikemukakan PSC, sedangkan proses PRU-13 terbukti tidak profesional dan penuh muslihat.

"Selagi tuntutan itu tidak dilakukan, gabungan lebih 50 badan bukan kerajaan (NGO) akan terus melakukan demonstrasi jalanan secara aman sebagai bantahan terhadap kegagalan mewujudkan sebuah badan pilihan raya yang bebas.

"Rakyat beri peluang kepada SPR untuk jelaskan perkara ini tetapi kepimpinan SPR sangat mengecewakan kerana mereka tolak mentah-mentah segala dakwaan penipuan PRU yang dimaksudkan walaupun perkara itu belum diputuskan di mahkamah.

"Keyakinan orang ramai terhadap SPR kini berada di tahap paling rendah. Kita semua mesti mengecam sebarang langkah penyusunan semula SPR yang tidak menyeluruh mengikut cara sepatutnya," katanya dalam sidang media di Dewan Perhimpunan Cina Kuala Lumpur dan Selangor, pagi tadi.

Hadir sama, Setiausaha Agung Parti Sosialis Malaysia (PSM), S.Arutchelvan dan Pengerusi Solidariti Anak Muda Malaysia (SAMM), Badrul Hisham Shaharin (CheguBard).

Dalam pada itu, beliau bersama pimpinan NGO lain berjanji akan memberi sokongan penuh terhadap Perhimpunan 505 pada 15 Jun ini di Padang Merbok dengan menggerakkan seluruh jentera semasa himpunan itu nanti.

"Kami akan bersama-sama menunjukkan semangat solidariti rakyat untuk terus menuntut perletakan jawatan SPR.

"Kami tidak akan mengingkari janji yang telah dibuat dan beralih menyalahkan pihak lain pula. Kami tidak akan lupa, tidak akan berputus asa dan menyerah kalah," katanya lagi.


Agree with him or not, Uthaya deserves respect by Commander (Rtd) S Thayaparan formerly of the Royal Malaysian Navy
Posted: 07 Jun 2013 05:46 AM PDT
From Malaysiakini
"First they ignore you, then they ridicule you, then they fight you, and then you win."  - Mahatma Gandhi

COMMENT
I do not feel sorry for my friend P Uthayakumar. Uthayakumar never needed anyone's pity but he was never afraid to ask for help even from the hands that fed him even though he often times bit those very same hands. He never shied away from expressing his cause in the most provocative language possible; to ensure that there would be no ambiguity from where he was coming from. His attempt at downplaying the schism within Hindraf was perhaps the only time Uthayakumar paid homage to the political game and the result was catastrophic to his cause and him.


Uthayakumar always knew what he was up against. He was battling on two fronts. The first against Umno and the second against the oppositional forces in this country, which he believed were only slightly better than the regime in power. However, his anything but Umno stance has always been clear except to those crypto racists who were afraid of his stance on racial politics only because it revealed the lie of their own ideologies.

As someone who is supportive of the agendas of the opposition, we had long arguments on the nature of 'ubah' and his own goals as to how to help the disenfranchised of the Indian community. For him there was no compromise on Hindraf's agenda even though I pointed out the flaws in the 18-point agreement.

What I wanted was for Uthayakumar to have a platform to express his views and the interviews I did on him allowed him the space to disseminate his ideas. For better or worse, those interviews clearly articulate Uthaya's positions even though many would disagree with him. However, what I admire about this man is his willingness to put himself out there, even if it meant that a bull's eye would be painted on his back because of his polemics. He is routinely mocked and demonised in the alternative media by some supporters of Pakatan Rakyat that got worse when his brother Waythamoorthy joined the establishment. It is perhaps the blackest humour that his brother is elevated to position of influence in the very regime that he has declared as oppressive and at war with the Indian community, while Uthayakumar, the lone crusader is back where it all started for him, in jail.
Disparity of treatment


Uthayakumar was very aware that he would lose when he contested in the recently concluded general elections but he still had faith in that he would not lose his deposit. When he did eventually lose his deposit, he bore no malice to those (and there were many) who came up to him and said that they voted for change and that they did not want to split the vote. As he said in his post-election interview about the "point" of standing for election - "Be that as it may we have no regrets and had to complete the cycle by contesting and also had to send the strong message nationwide that as much as we want change and want to see the end of Umno rule of Putrajaya, we simultaneously do not want Pakatan to become another BN."

It is pointless discussing the legalese of the whole "sedition" charge. The issue has always been of the disparity of treatment between those who support the establishment and those who want reform. Nothing Uthayakumar has said is any different from what the propaganda organs and the politicians of Umno have said about the various "other" communities here in Malaysia. The only difference is that the system is used against someone like Uthayakumar while those rabid proponents of the establishment are allowed to riot in the hopes that they would cow any who oppose them.

By choosing not to respond to the charges, Uthayakumar was merely saying that he would cease to play the game. The game that he believed was rigged. We talked for hours on end of his frustrations about his court case. Of how he felt that he was fighting with one hand tied behind his back. Well-meaning people that consoled compromise constantly surrounded him, but he feared that any form of compromise would dilute the potency of his message. In previous interviews with him, he had clearly stated the police intimidation and the bureaucratic hassles that he faced.

Moreover, what troubled him the most was the perception that he was bought over by Umno. When his brother joined the Umno establishment, he knew that he and the Hindraf he claims to represent would suffer the fallout. The last time I interviewed him, he was relieved to be given the opportunity to speak his peace. The shadow of this court case was present and he knew that things would probably not go well for him.

Making a point by going to jail

Uthayakumar has never been afraid of speaking out for the cause he believes in. Although what he says and the antagonisms he inadvertently fosters with his polemics has made him a polarising figure, we should always remember that this man lit the fuse for a movement that captured the imagination of many Malaysians and invigorated a civil rights movement that was a factor in the change we see now in the political landscape. I have no idea how this will play out. Knowing Uthayakumar, he will not bow down to any pressure from the establishment or from his own people to reach any kind of compromise by either appealing the 30 months' jail sentence or making an expression of contrition.

I may be wrong but I think Uthaya would want his incarceration to make a point about the system he has been battling, alone most times, all these years even at great cost to his physical and emotional well-being.

In the end, Uthayakumar will be paying a price for speaking without fear or favour and this is something that Malaysians, should take heed and demand from the people they entrust to govern this country.
---
S THAYAPARAN is Commander (Rtd) of the Royal Malaysian Navy.
Posted: 07 Jun 2013 01:38 AM PDT
My older boy came home on Monday afternoon and went back to KL at 2.30p.m. today.  Even after 5.5 years, I am still NOT used to him being away from home. We had an impromptu jamming sesssion just before he left. I would have wanted more but he had practices with his Beat in the Street trio for their recording on Wednesday night at a local recording studio.
We jammed for 45 minutes from 1.15 to 2 p.m. and only discussed conceptually what to do for the introduction and the style to be used and then we just went ahead to do a live recording. We did try Mama Mia and also Nat King Cole's L-O-V-E but I messed up big time so we only have four recordings of which this is my favourite. There's one of The Moon Represents My Heart where Nicholas shouted midway when he saw a cockroach on the floor but Jon and I carried on nonchalantly :-).
Here's When I Fall In Love - an ad lib version first time run through with no rehearsal/practice, unedited - with Jonathan and Nicholas on the violins and me on the piano and doing the vocals ...all for the love of music. *recorded with an android handphone via Smart Voice Application from Google Play.
Video: Turkish Revolution - police brutality
Posted: 07 Jun 2013 03:16 AM PDT
In Memory of Robert F. Kennedy on the 45th Anniversary of his Assassination
Posted: 07 Jun 2013 03:14 AM PDT
The youths pushed the rabbi and called him a "shitty Jew
Posted: 07 Jun 2013 03:11 AM PDT
Group of teens attacks rabbi in Germany
A group of youths attacked a rabbi on Sunday evening in Offenbach, a city near Franfurt. Six to eight "Mediterranean looking" youths attacked the 39-year-old Rabbi Mendel Gurewitz.
Bikinis axed from Miss World to avoid Muslim threats
Posted: 07 Jun 2013 03:04 AM PDT
Who had the bright idea to hold a beauty pageant in Indonesia? "Bikinis axed from Miss World in bid to avoid Muslim threats," by Harry Hawkins for The Sun, June 6 
BIKINIS have been banned from this year's Miss World contest - to ward off Islamic hardliners in Indonesia who threatened Lady Gaga. The pageant is taking place in the Far East country for the first time and organisers are wary of upsetting Muslim fanatics. In a bid to calm any tensions, the 137 women will ditch the traditional swimsuit round and instead wear more conservative outfits like sarongs. 
The move comes after pop icon Lady Gaga was last year forced to scrap a gig in the world's most populous Muslim country. The Born This Way singer had sold out a 52,000-seat stadium in Jakarta, but cops ordered her to pull out because of threats. Fundamentalists accused her of "satanic teaching" and called her "vulgar". They even threatened to stop the megastar from setting foot on Indonesian soil. 
Habib Salim Alatas, of the Islamic Defenders Front, said: "She had better not dare spread her satanic faith here. Her style is vulgar, her sexual and indecent clothes will destroy our children's sense of morality. "She wears only panties and a bra when she sings and she stated she is the envoy of the devil's child." Beyonce and the Pussycat Dolls were also both reportedly urged to "cover up" during her gig in Indonesia.
Much of this year's Miss World will take place on the idyllic island of Bali where thousands of holidaymakers are allowed to wear bikinis. But the pageant's chairwoman Julia Morley said: "I do not want to upset or get anyone in a situation where we are being disrespectful. "We treasure respect for all the countries that take part in the pageant," she said.... Hat tip: Jihad Watch
Mengapa Siasatan Kematian 14 Gajah Pigmi Tidak Diumumkan?
Posted: 07 Jun 2013 05:36 AM PDT
S
ebuah badan bukan kerajaan yang memperjuangkan isu-isu alam sekitar – Sahabat Alam Malaysia – menggesa Kementerian Sumber Asli dan Alam Sekitar dan Jabatan Hidupan Liar Sabah mengumumkan hasil siasatan kematian 14 ekor gajah pigmi kira-kira enam bulan lalu.
Presiden SAM, S M Mohamed Idris berkata, kementerian dan jabatan tidak boleh menutup mata dan memekakkan telinga terhadap sebarang pelanggaran undang-undang sama ada oleh syarikat pembalakan, petani atau industri kelapa sawit.

"(Mereka) perlu memastikan bahawa mereka yang bertanggungjawab itu mestilah didakwa dengan segera," kata beliau dalam sepucuk surat kepada FMT hari ini.

Beberapa bulan telah berlalu dan SAM masih tertanya-tanya siapa atau apakah yang bertanggungjawab terhadap kematian 14 ekor gajah pigmi itu.

Kata S M Mohamed, amat sukar untuk memahami kenapa ia mengambil masa yang begitu lama untuk analisis itu didedahkan.

Menurutnya, analisis dari negara maju seperti Australia seharusnya mampu untuk mengeluarkan hasil tanpa kelewatan yang berpanjangan.

"Hanya selepas beberapa surat kepada pengarang dari pembaca, baharulah pendedahan dibuat oleh Pengarah Jabatan Hidupan Liar Sabah bahawa analisis histopatologi mengesan kehadiran keracunan kaustik," kata beliau lagi.

`Apa yang boleh didakwa'

Menurut S M Mohamed, walaupun polis Sabah telah mengambil inisiatif untuk menyiasat, adalah lebih baik jika mereka boleh memuktamadkannya.

"Mereka perlu mendedahkan apakah kes yang boleh didakwa dan apa yang tidak boleh didakwa.

"Pihak polis masih belum mengumumkan sebarang kes yang akan didakwa atau sebarang kesimpulan ke atas kertas siasatan mereka.

"Tidak terdapat bukti muktamad dari polis Sabah selain daripada petunjuk kepada kematian gajah itu," tambahnya lagi.

Kekurangan usaha penyiasatan untuk mengenal pasti mereka yang bertanggungjawab terhadap pembunuhan gajah-gajah itu satu petanda yang tidak baik bagi Jabatan Hidupan Liar.

Ia juga hanya menunjukkan kelemahan urus tadbir dan sikap ini tidak meningkatkan keberkesanan penguatkuasaan undang-undang.

Kerajaan mestilah telus

Menurut S M Mohamed, jika Jabatan Hidupan Liar Sabah prihatin dan benar-benar serius mengenai pemuliharaan dan perlindungan spesies hidupan liar mereka perlu bertanggungjawab untuk memaklumkan kepada orang ramai hasil penyiasatan dan langkah pencegahan yang diambil untuk mencegah berlakunya kematian misteri pada masa akan datang./

Kerajaan mestilah bersikap telus dan tidak mengambil mudah akan sikap kepintaran dan ingin tahu orang ramai.

Jika alasan kukuh tidak diberikan, akan tiba masanya sebelum orang ramai menyedari bahawa mereka tidak dipedulikan.

Lebih penting orang ramai mestilah diyakinkan bahawa kertas penyias atan itu perlu diumumkan kepada orang ramai, kata S M Mohamed lagi.

SAM berharap perkara ini tidak akan berhenti begitu sahaja, kata S M Mohamed lagi. -FMT




Laporan sebelum ini




klik untuk baca




Azman bought a Captain Jack Sparrow wiggy hat at Disneyland Paris LOL
Posted: 07 Jun 2013 02:56 AM PDT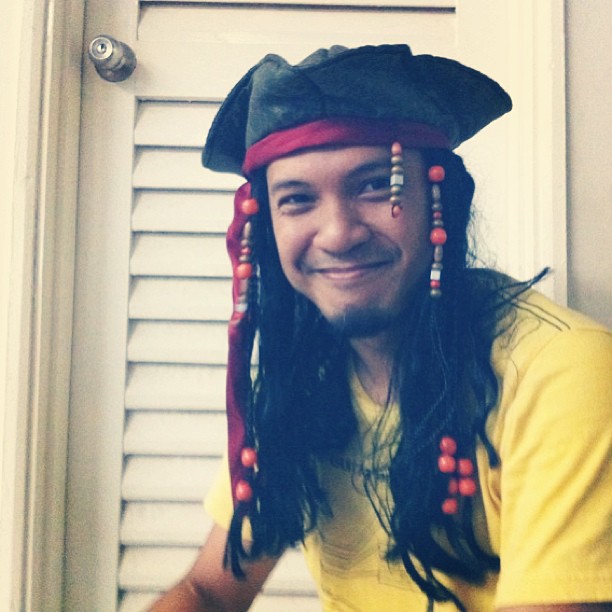 Why Police credibility is taking a beating
Posted: 07 Jun 2013 02:57 AM PDT
By

J. D. Lovrenciear
The number of custodial deaths taking place while suspects are held within lock-ups is certainly a serious blow to the credibility of the police. What is certain is that the men and women in blue are taking the beatings from public opinion not so much because of the deaths in lock-ups but more so because of the poor handling by the captains within corridors of power.
The unchangeable perception in the public foyer is that when the police haul a citizen/individual and need to keep them under custody to expedite the law enforcement responsibilities of the police, the suspect or alleged law breaker has an irrefutable right to stay alive. It is the duty of the forces to ensure that the suspect is safe from further harm – unless it is the will of God that overrides all human endeavor.
The captains and masters of the police force seem to be missing out on some useful strategies when it comes to public concerns, complaints and allegations of wrong doing. To begin with, the schools of public relations will teach you that rebuttal must follow certain principles. These are:
·         Do not make the complainant look the fool in public media or try to lord over the rakyat.
·         Never dismiss outright a complaint but give assurances that the matter will be investigated without compromises.
·         Because it involves the police, recognize from the start that there is a high degree of public accountability as the police are the vanguards of the rakyat.
·         Do not make it seem that it is the right of police and that the rakyat have no business in the matter. Hence, reprimanding and intimidating the public with statements like "the public are warned not to speculate" is counter-productive.
·         Demonstrate empathy and not sympathy; neither take on an outright denial stance even when you the police know the whole truth. There is a time to clarify and put forth the truth.
·         Be the first to go to the press where needed, and not wait till the matter is raised through the public interest groups and/or social media in particular.
·        Taking a contrite and humble approach does not mean the police are weak but if exercised with an acute sense of accountability, it will eventually return strength to the credibility of the men and women in blue.
·         As much as you want to reprimand potential trouble rousers, ensure that you have the same stern words for your own men and women under your charge. This gives an impartial and credible thrust to your position and role.
But from what we read about the statements issued by the police captains and their politician masters – whether over television or as reported in the main stream media as well as the social media, it is obvious that our police and their political masters have much to learn and master in terms of handling public opinion and managing public sentiments. The problem is, apparently, everything is being colored by politics and political power-wielding-and-shielding. And as a result even the well schooled public relations people within the police force may in all likelihood be handicapped in exercising their knowledge and skills in handling public complaints, grouses, allegations and outright wrong doings.
We must come to terms with the 'images' that affect the police force. Again, professional public relations demands that they must be wise and quick to differentiate the 'wish image', the 'current image' and the 'multiple image' that all require different approaches and prescriptions failing which the police force will continue to suffer from a serious credibility problem. Trying to warn the public that the force cannot be 'demoralized' is a pathetic and uninformed position to take – at least from a public relations standpoint. It does not help the police. 
What probably is necessary is to cut the bureaucratic tapes and let the learned police do their professional jobs according to their specific training and roles.  Political party priorities must take a back seat while the police remain committed and demonstrate with conviction that they are the true guardians of the rakyat and law abiding citizens irrespective of what political masters have in mind. 
This then will ensure the fundamental principles of public accountability through the employ of effective public relations knowledge and skills return the due credibility to the police who are rightly the 'Polis DiRaja Malaysia' - i.e. subservient to His Majesty's service in protecting His subjects.
In summary, there has to be a without fear or favor disposition in order for professionalism to prevail.
Libasan Cantik TG Nik Aziz: Tak Bayar Royalti Boleh Dikira Hina Sultan
Posted: 07 Jun 2013 02:25 AM PDT
B
arangkali nafi royalti minyak juga hina raja'
Mursyidul Am PAS Datuk Nik Abdul Aziz Nik Mat optimis pihak berkuasa akan menjalan siasatan sebaik-baiknya terhadap seorang wanita yang ditahan atas tuduhan menghina Seri Paduka Baginda Yang di-Pertuan Agong.
Bagaimanapun, bekas menteri besar Kelantan itu berkata, membelakangkan titah sultan untuk mengembalikan royalti minyak juga barangkali boleh dimasukkan dalam kategori sama.

"Di sebuah negeri, pernah sultan negeri berkenaan bertitah di dalam dewan agar dikembalikan royalti minyak dan didaratkan gas yang ditemui di lautan negeri ke pantai yang terdekat.

"Namun malangnya pembangkang di negeri berkenaan membelakangi titah sultan.

"Barangkali ini juga boleh dimasukkan di dalam kategori menghina raja," tulisnya dalam Facebook hari ini.

Seorang wanita yang didakwa menghina Yang di-Pertuan Agong dalam laman sosial Facebook miliknya, kelmarin ditahan pihak berkuasa.

Suruhanjaya Komunikasi dan Multimedia Malaysia (SKMM) menyebut pihaknya dengan kerjasama Jabatan Siasatan Jenayah Komersial Polis Diraja Malaysia (PDRM) berjaya mengesan dan menahan suspek hasil siasatan serta maklumat orang ramai.

Kenyataan itu menyebut siasatan terhadap wanita itu dijalankan bawah Seksyen 233 Akta Komunikasi dan Multimedia 1998 dan juga boleh didakwa bawah Akta Hasutan 1948. -mk
Posted: 06 Jun 2013 07:37 PM PDT
Malaysian police said Thursday they had detained more than 900 Myanmar nationals in a security sweep after at least two were killed last week in clashes believed to be linked to sectarian violence back home.

The two dead were likely Myanmar Buddhists killed during a spate of violent incidents in Kuala Lumpur since May 30, said Amar Singh Ishar Singh, the Malaysian capital's deputy police chief.
He added that two other people were in critical condition and the attacks were "believed to be the result of violence in Myanmar."
"The operation is to send a clear message to stop this nonsense and not bring the violence over to Malaysia," he told AFP.
I believe Home Minister Ahmad Zahid Hamidi has been briefed by his officials, not only about the incident but the issues pertaining to foreigners, especially
illegal immigrants
in the country.
Some ministry officials - who don't want to dirty their hands with additional task, declining feedback and good proposal from the public and always claim 'success' for failed policies - should tell him that there are about 6 million foreigners in Malaysia, almost 80 per cent of whom are illegal and more than 500,000 are Myanmar nationals.
The ministry always maintain the figure for Myanmar at between 100,000 and 200,000, rebutting reports from the ground that more and more of them are entering our common border with Thailand everyday without proper documents.
During the debunk 6P program, only a few Myanmar nationals registered while the rest claimed of being holders of the United Nations High Commission for Refugees (UNHCR) card.
On record, there are only about 92,000 Myanmar and other nationals registered with UNHCR but almost all of the 500,000 Myanmar people claimed to be refugees, irrespective of their origins and religions.
KDN's senior officials claimed a 'great success' for 6P program, not knowing it didnt meet the main objective - security - but they refused to admit the flaws and weaknesses in it. And for that reason, they closed all doors to good fresh counter proposals by the public.
Zahid now is tasked with finding new approach and formula as to how the ministry could 'clean up' its image and to 'clear' Malaysia's bad picture abroad, notably in Indonesia, the Philippines and some other countries.
I admit its not going to be easy. With domestic security matters swelling in his hands, Zahid must search for new avenues to attend to illegal immigrant issues or we might have to set up another Royal Commission of Inquiry (RCI) like the one for Sabah, in a few years time to dig into the matters.
I have made a few postings about the Myanmar nationals, 6P and illegal immigrants based on recommendations by NGOs and experts on the matters but only one out of ten received the ministry's attention.
Zahid should 'revamp' some administrative systems at the ministry, inject new zest to the officers and staff, engage a few experts and subscribe to positive ideas from the public, if he wants to see results. I don't like to see some heads roll but internal restructure is necessary.
I am not sure if Zahid and KDN's senior officials are aware that a few foreigners are engaging lawyers to sue the government of Malaysia, KDN, the Immigration Dept and PDRM for hauling them up without any reason?
They have valid documents and working permit but were sent to Semenyih detention center 'illegally'. I believe it has reached the attention of Immigration Dept director-general and will soon stir an uproar in Indonesia.
Zahid needs helping hands, not only from his staff but also from those outside the ministry. It is time to correct mistakes done under the previous regime and portray a better Malaysia's image.
Selepas Tak Mengaku Dirinya "Papagomo", Beliau Kini Tak Mahu Berblog Lagi
Posted: 06 Jun 2013 10:37 PM PDT
B
logger terkenal, Papa Gomo yang 'memeriahkan' alam maya dengan entri-entri kontroversi mengumumkan mahu bersara daripada dunia blogging.
Menulis dalam laman mikro Twitter menggunakan nama @PapaGomo, blogger berkenaan memaklumkan perjuangannya dalam dunia blogging sudah berakhir.

"I'm done (saya selesai). Itu yang Gomo boleh katakan dalam perjuangan dengan nama blog Papa Gomo. Bagi peluang blogger baru gegar alam maya ini," tulisnya pada Isnin lalu.

Papa Gomo merupakan blogger yang tidak asing lagi dengan hasil tulisan dan pendedahan mengaitkan Ketua Umum PKR, Datuk Seri Anwar Ibrahim dengan pelbagai skandal.

Terbaru, blogger berkenaan berhadapan dengan kes saman oleh ahli Parlimen Permatang Pauh itu yang akan didengar awal tahun depan.

Saman fitnah RM100 juta itu difailkan Anwar 21 Mac lalu dengan menamakan Wan Muhammad Azri Wan Deris sebagai pemilik blog berkenaan.

Ia ekoran penayangan video lucah yang didakwa sebagai pemimpin pembangkang itu.

Wan Muhammad Azri bagaimanapun menafikan bahawa beliau adalah pemilik blog berkenaan.

Papa Gomo yang identitinya masih menjadi teka-teki dalam laman mikro Twitternya turut menulis, beliau yakin ramai lagi blogger berbakat dapat diketengahkan untuk memeriahkan PRU14 kelak.

Blog Papa Gomo juga kini tidak boleh diakses lagi.

"Gomo nak fokus pada perniagaan pakaian tu. Lagipun bulan puasa dah nak tiba dan ni masanya nak cari duit lebih," tulisnya.

"Gomo yakin PRU14 akan ada ramai blogger pro BN yang hebat.

"Semoga perjuangan rakan rakan blogger lain akan terus hebat dan menguasai arus blogger yang ada pada PRU14. Pakatan mesti dihancurkan," tambahnya lagi dalam posting berlainan.

Ulasan GB

Mula-mula "Muhammad Azri", bekas polis dan juga si penjenayah yang pernah menjadi banduan kerana rasuah itu tidak mengaku bahawa blog papagomo yang sarat dengan fitnah dan video lucah itu sebagai bukan miliknya. Kini mahu bersara dari menjadi seorang blogge.

' Dan yang pelik sempat pula menyatakan bahawa "Pakatan mesti dihancurkan".

Sekarang siapa yang hancur dulu? Pakatankah atau blog papagomokah?

GB sudah ulas dulu. Petikan:


Keengganan beliau untuk mengakui blog itu kepunyaannya bukti awal kebinasaan papagomo! Beliau TAKUT untuk mengakui blog fitnah itu miliknya kerana tahu blog itu menyajikan berita palsu dan dusta.

Sepatutnya apabila beliau sudah tidak mengakui blog itu miliknya, pihak berkuasa sudah boleh menyiasat siapa pula yang mengemaskini blog tersebut selama ini kalau bukan papagomo sendiri, dan papagomo boleh pula didakwa kerana menipu jika sebenarnya beliau yang mengemaskinikan blog tersebut. Dusta di atas dusta!

Namun, kebal macamana pun papagomo yang dilindungi oleh polis, dengan hukum kebenaran dan hukum Tuhan, kita akan menyaksikan papagomo pasti hancur binasa!

Bukan saja papagomo, sekalian blogger pencacai UMNO yang menyebarkan dan menyemarakkan budaya fitnah, lucah dan porno. Termasuklah polis yang selama ini bersikap double standard!


Sekarang sudah hampir menjadi kenyataan. Papagomo sedang menuju kebinasaan dan kehancuran.....
BBC News - Cancer cell enzymes shown to act as 'good cops'
Posted: 06 Jun 2013 04:30 PM PDT
BBC News - Cancer cell enzymes shown to act as 'good cops'

PET+BLOGSPOT is the ONLINE BLOG of the Malaysian Animal-Assisted Therapy for the Disabled and Elderly Association or Petpositive.Our stories are CURRENT, ACCURATE and RELIABLE. We offer both local and foreign news on animals, disability and the elderly. PET+BLOGSPOT was first established in October 2007. Our hits since then are now