---
Orang Cina Pula Minta Bendera PAS...
Posted: 15 Jun 2013 10:07 AM PDT
Xhin Fhong Bak Kut Teh @ Sungai Way, PJ - BKT house or home restaurant @ 557 Jalan SS9A/2 Sungai Way, PJ - a stone's throw from Ah Sang BKT
Posted: 15 Jun 2013 07:00 AM PDT
Credits to KYspeaks for mentioning the name of this shop or to be precise house and its location. For more info on direction - map and GPS - to this place, visit:
Xhin Fhong Bak Kut Teh At Sungai Way, PJ
I went there for the first time last Thursday, took photos but forgot to note down the name of the road on which the house or home restaurant was on. Also, I am a
banana
or
Orang Cina Bukan Cina
- so, I couldn't read the Chinese characters on the sign board outside the house.
The Tea...but not The Tea Lady.
 The Tree...cool shade...
The Yellow Sign...
 The yu char kway...
The Rice...
 The Rice...again.
The yu char kway...and soup.
 The Real Thing: Bak Kut Teh!
Bak Kut Teh! Yay! BKT! Yay!
 The House...
Old man...
Lady leaving...
The red-and-yellow BKT sign!
[BERGAMBAR] Peserta 'Flash Mob' Black 505 Ditahan Depan Sogo
Posted: 15 Jun 2013 07:50 AM PDT
S
eramai 16 peserta termasuk wanita dan seorang kanak-kanak berumur 10 tahun ditahan ketika mengadakan 'flashmob' sempena Himpunan Suara Rakyat depan gedung beli-belah Sogo dan Jalan Tunku Abd Rahman di sini.
Mereka ditahan selepas memulakan perhimpunan kira-kira jam 2.00 petang tadi.

Di antara yang terawal ditahan, Pengarah Propaganda Solidariti Anak Muda Malaysia (SAMM), Eddy Noor Reduan.

Mereka dibawa Ibu Pejabat Polis Daerah Dang Wangi dengan kenderaan Black Maria untuk tindakan lanjut.

Selepas kenderaan itu beredar, aktivis pelajar Ekhsan Bukharee dan seorang peserta lagi kemudiannya ditahan.

Peguam, New Sin Yew tiba di balai selepas dimaklumkan oleh seorang aktivis yang ditahan, bagaimanapun beliau tidak dibenarkan berjumpa dengan aktivis yang ditahan itu.

Sehubungan itu, beliau memutuskan untuk meminta kebenaran membuat laporan polis ekoran tidak dibenarkan masuk di Balai Polis yang sama.

Sementara itu, Naib Presiden PKR, Tian Chua berkata penahanan peserta 'flashmob' itu tidak akan menggugat Himpunan Suara Rakyat pada 22 Jun ini.

"Walaupun 16 peserta ditahan, tetapi masih terdapat 16,000 rakyat masih menunggu untuk ditahan. Ini juga sebagai satu acara mobilisasi untuk himpunan. Apa yang penting kita fokus pada 22 Jun depan," katanya ketika ditemui di Balai Polis terbabit.

Dalam 'flash mob' tadi, Presiden Solidariti Mahasiswa (SMM), Safwan Anang memaklumkan 'flashmob' itu bertujuan untuk mengajak orang ramai turun pada 22 Jun ini.

"Kami bukan ingin menggulingkan kerajaan tetapi kami mahu menolak penipuan Suruhanjaya Pilihan Raya (SPR)," katanya. -selangorku





15 peserta 'flashmob' ditahan depan Sogo



Seramai 15 peserta 'flashmob' termasuk seorang wanita dan kanak-kanak ditahan sewaktu mengadakan 'flashmob' di hadapan gedung membeli-belah Sogo sekitar jam 2.50 petang tadi.

Mereka ditahan sewaktu mengadakan acara tersebut menjelang himpunan Black 505 di Padang Merbok pada 22 Jun ini.

Di antara yang terawal ditahan adalah Pengarah Propaganda NGO Solidariti Anak Muda Malaysia (SAMM), Edy Noor Reduan

Menurut seorang pegawai polis memaklumkan bahawa mereka di bawa ke ke Ibu Pejabat Daerah Dang Wangi, dengan kenderaan Black Maria untuk tindakan lanjut.

Selepas kenderaan itu beredar, aktivis pelajar Ekhsan Bukharee dan seorang peserta lagi kemudiannya ditahan selepas membuat pengumuman supaya orang ramai berhimpun di depan balai Dang Wangi sebagai tanda solidariti kepada peserta yang ditangkap.

Mereka dibawa IPD Dang Wangi dengan berjalan dalam keadaan bergari dan diiring dua anggota polis.

Penahanan tersebut berlaku selepas kira-kira 30 peserta 'flashmob' berkenaan menyeru orang ramai supaya turun ke himpunan membantah dakwaan berlakunya penipuan dalam pilihan raya umum lalu.

Mereka berdiri di hadapan gedung Sogo berhadapan Jalan Tuanku Abdul Rahman selama kira-kira 30 minit bermula sekitar jam 2.15 petang.

Sebahagian daripada mereka memegang plakad bertulisan 'Pengerusi SPR sila letak jawatan' dan 'Mari turun 22 Jun Blackout'.

Kira-kira 30 orang termasuk petugas media kini berada di hadapan ibu pejabat polis ini untuk mengetahui perkembangan lanjut mereka yang ditahan.

Aktivis mahasiswa, Adam Adli adalah antara yang menunggu di hadapan balai ketika ini.

Seorang peguam, New Sin Yew yang tiba di pintu masuk IPD Dang Wangi itu untuk menemui mereka yang ditahan polis.

Anggota polis yang berkawal di pintu masuk tidak membenarkan New masuk atas alasan beliau perlu menunggu arahan pegawai atasan sebelum dibenarkan berbuat demikian.

"Saya kenal Eddy secara peribadi dan saya di sini untuk menemui beliau," katanya.

Beliau kemudiannya dibenarkan masuk selepas bertegas mahu membuat laporan kerana dihalang mewakili mereka yang ditahan.

Sementara itu, Bernama melaporkan lima belas individu termasuk kanak-kanak lelaki 10 tahun ditahan selepas ingkar arahan bersurai dalam perhimpunan di hadapan pusat membeli belah di Jalan Tunku Abdul Rahman di ibu negara hari ini.

Ketua Polis Daerah Dang Wangi ACP Zainuddin Ahmad dalam satu khidmat pesanan ringkas (SMS) berkata 13 lelaki, seorang wanita dan kanak-kanak itu ditahan dalam perhimpunan bermula pukul 2 petang.

"Kita tahan mereka kerana tidak mahu bersurai bila diarahkan dan membuat gangguan awam di hadapan pusat membeli belah itu. Siasatan akan dijalankan di bawah Seksyen 9 (5) Akta Perhimpunan Aman," katanya.

Difahamkan, perhimpunan tersebut diadakan bagi menggesa orang ramai menyertai satu lagi perhimpunan di Padang Merbok, di sini 22 Jun depan untuk membantah keputusan pilihan raya umum ke-13 (PRU13). -mk
Indonesia's tolerance alert : Java's last synagogue torn down -- after being sealed off by Islamic supremacists in 2009
Posted: 15 Jun 2013 05:23 AM PDT
Tolerance. "Java's Last Synagogue Torn Down," by Camelia Pasandaran for the Jakarta Globe, June 15
The last vestige of one Indonesia's oldest and largest Jewish communities is now just a pile of rubble. Beth Shalom in Surabaya — Java's one and only synagogue — was demolished in May after being sealed off by Islamic hard-liners in 2009. "It's not clear when exactly it was demolished and who did it," Freddy Istanto, the director of the Surabaya Heritage Society (SHS), told the Jakarta Globe.
"In mid-May, I was informed by a member of the SHS that the synagogue was destroyed. In disbelief, I went over there and it had been flattened." Freddy reported the case to the Surabaya Legislative Council and prompted the commission to summon the Surabaya Tourism Agency, which was responsible for the heritage building. "It was designated a heritage site by the agency on April 16, 2009. It should've been protected," Freddy said.
A small, Dutch-style building located on a 2,000 square meter plot of land in the middle of Surabaya's business district, Beth Shalom looked like an ordinary house in the neighborhood. The only features that distinguished it as a synagogue were its mezuzah (Torah scrolls fastened to an entrance way) and the two Star of David carvings on its door.
"There were many artifacts inside the building which can't be found in other heritage sites," Freddy said....
Hat tip: Jihad Watch
Erdoğan Over the Edge by Claire Berlinski
Posted: 15 Jun 2013 05:16 AM PDT
The Turkish prime minister may have miscalculated with his brutal crackdown.
As I began to write this, at 4:00

am

on May 31, protests against Turkish police—prompted by their crackdown on demonstrators opposing the demolition of Taksim Square's Gezi Park—were spreading from the heart of Istanbul to the entire country. As of today, the headline on Drudge reads—not inaccurately—

TURK BERSERK

.
The story began when the government in Ankara decided that Gezi Park, in the center of Istanbul, should be demolished and replaced by a shopping mall. Now, Gezi Park is hardly the Jardins de Luxembourg. It's a shabby rat trap that you wouldn't walk through alone at night, and you're more apt to find used condoms on its lawns than daisies and cowslips. But it is, all the same, one of the last remaining spaces with trees in the neighborhood. 
Over the past decade, Istanbul has seen a massive construction boom. Lovely old buildings have been razed by the hundreds and replaced by shopping malls. Until this week, I would have said that while this transformation was not to my taste, it was very much to the liking of the people who live here: after all, they were certainly doing a lot of shopping. Apparently, I was wrong. Continue here for the article in full............
Seven Health Benefits of Nutmeg
Posted: 15 Jun 2013 03:30 AM PDT
Yesterday afternoon, an old friend's son delivered a bag of fruits to my house. He said it was from his mom with best wishes. When I asked him what they were, he did not know, neither did my son. I whatsapped the photo of the fruit to a few friends who reacted in similar fashion. Finally, another friend said it might help if I were to cut it into half. True enough, once I cut into two halves, I realized it was none other than the nutmeg fruit! I am now brewing nutmeg syrup while writing this post.
According to THIS SITE:
Nutmeg is actually the seed of a tropical fruit thought to have originated in New Guinea (the same fruit that gives us mace, actually!). The seeds are light brown on the outside, oblong-shaped, and about an inch long. Inside, there are densely packed layers of starchy tissue and fragrant oil.
For the best flavor, buy the seeds whole and grate just the amount you need using a microplaner. You don't need to toast the seed or remove the outer skin before using it, and the nutmeg seeds will keep for years. Powdered nutmeg quickly loses its potency.
In sweet dishes, nutmeg works very well with dairy-based dishes and is often used in custards and dessert sauces. You'll also find it used in combination with other warm spices like cinnamon, cardamom, and cloves in holiday cookies and cakes.
READ MORE HERE.
Here are seven health benefits of nutmeg taken from
HERE.
Known as a popular spice around the world, nutmeg is also popular for its many health benefits. In fact, since ancient times, nutmeg has been used as a remedy for various ailments or to improve health in general. Here are some of the health benefits that nutmeg provides.
1. Brain Tonic
During ancient times, Roman and Greek civilizations used nutmeg as a type of brain tonic. This is because nutmeg can effectively stimulate your brain. As a result, it can help eliminate fatigue and stress. If you are suffering from anxiety or depression, nutmeg may also be a good remedy. Nutmeg can also improve your concentration so you can become more efficient and focused at work or at school.
2. Pain Relief
Nutmeg is also an effective sedative. In fact, nutmeg is a staple in ancient Chinese medicine. The Chinese used the spice to treat inflammation and abdominal pain. Use nutmeg if you are suffering from aching joints, muscle pain, arthritis, sores and other ailments. To relieve the pain, apply nutmeg oil to the affected areas.
3. Indigestion Relief
If you suffer from digestion-related problems like diarrhea, constipation, bloating, flatulence and so on, nutmeg can effectively offer you relief. Nutmeg oil relieves stomachaches by removing the excess gas from your intestines. Nutmeg can also boost your appetite.
4. Bad Breath Treatment
Because of its antibacterial properties, nutmeg can also effectively treat halitosis or bad breath. As you probably know, bad breath is usually caused by a build-up of bacteria in your mouth. Nutmeg can rid your mouth of these bacteria. This is the reason why nutmeg is a common ingredient in many brands of toothpastes. Nutmeg can also be used to treat gum problems and toothaches.
CLICK HERE for more.
Posted: 15 Jun 2013 05:34 AM PDT
C
CTV sebuah bank di bandar ini berjaya merakam tindakan seorang wanita mengambil telefon pintar jenis Iphone 4S ditinggalkan pemiliknya di atas mesin deposit wang, sekitar jam 8 malam, 3 Jun lalu.
Berdasarkan rakaman terbabit, wanita berkenaan yang memakai baju, tudung dan seluar berwarna hitam, masuk ke dalam bank semata-mata untuk mengambil telefon bimbit tersebut.

Wanita dianggarkan berusia lewat 20-an itu dilihat keluar dan masuk semula ke dalam bank untuk melakukan transaksi di mesin sama selang seminit kemudian.

Pemilik telefon, Rosli Mustafa, 38, berkata, dia tertinggal telefonnya di mesin terbabit dan hanya menyedarinya sejam kemudian.

"Saya terus membuat beberapa panggilan, tetapi telefon saya ditutup. "Apabila saya kembali semula ke bank, saya dapati telefon bimbit saya sudah tiada," katanya.

Rosli berkata, dia kemudiannya meminta kebenaran pihak bank untuk melihat CCTV dipasang di tempat kejadian bagi menjejaki individu yang mengambil telefonnya.

Katanya, berdasarkan rakaman tersebut, terdapat dua individu yang masuk ke bank berkenaan selepasnya.

"Individu pertama seorang lelaki menggunakan mesin sama, tetapi tidak mengambil telefon saya. Selang beberapa minit kemudian, masuk wanita terbabit.

"Saya tidak mahu berprasangka buruk, mungkin dia mengambil telefon itu untuk diserahkan kepada pihak lebih dipercayai agar dapat dikembalikan kepada saya semula," katanya.

Bagaimanapun katanya, setelah lebih seminggu kejadian itu berlaku, tiada sesiapa tampil untuk memulangkan semula telefon tersebut kepadanya.

"Telefon itu dibeli pada harga lebih RM2,500. Tambahan pula banyak kenangan saya dalam telefon itu. Saya harap wanita dalam rakaman CCTV ini dapat tampil dan berjumpa dengan saya.

"Kini saya sedang mendapatkan kerjasama daripada pihak bank untuk mengesan transaksi dilakukan wanita berkenaan. Jika tiada sebarang pemulangan, kemungkinan saya akan membuat laporan polis berdasarkan bukti yang ada ini," katanya.

Pemilik kedai cermin mata Optik Jengka itu berkata, kejadian yang menimpanya itu boleh menjadi pengajaran kepada semua pihak supaya bersikap lebih jujur.

"Kalau terjumpa sesuatu yang bukan milik kita, tidak salah jika mengambilnya untuk diserahkan kepada pihak yang boleh memulangkannya kepada pemilik asal.

"Kebetulan kejadian sebegini dirakam CCTV. Kalau tidak kerana CCTV sekali pun, ingatlah ALLAH SWT itu Maha Melihat," katanya. -SH


Malaysian Malays Solidarity protest with Muslims of Myanmar
Posted: 15 Jun 2013 02:50 AM PDT
ဘာသာေရးေၾကာင့္ ေသြးထြက္ သံယိုမွဳမ်ားျဖစ္ျပီးမွ ျမန္မာ
Posted: 15 Jun 2013 02:32 AM PDT
ဇြန္- ၁၄၊ ၂၀၁၃ Straitstimesဘာသာေရးေၾကာင့္ ေသြးထြက္သံယိုမွဳမ်ား ျဖစ္ၿပီးမွ က်င္းပခဲ့သည့္ သံဃာညီလာခံတြင္ ေထၾကီး၀ါၾကီးမ်ားက ျငိမ္းခ်မ္းေရး အတြက္ ေတာင္းဆိုခဲ့ၾကသည္ဟု ေအအက္ဖ္ပီ သတင္း တစ္ရပ္က ဆုိသည္။ သို႔ေသာ္ ယင္းညီလာခံမွ ထုတ္ျပန္ခ်က္တြင္မူ မြတ္စလင္ဆန္႔က်င္ေရး တုိက္ခိုက္မွဳမ်ားအတြက္ မည္သို႔ေသာ ရွဳံ႕ခ်မွဳ တစ္စံုတစ္ရာမွ် ပါ၀င္ျခင္း မရွိေၾကာင္း စင္ကာပူႏိုင္ငံအေျခဆိုက္ straitstimes သတင္းစာမွ ေထာက္ျပထားသည္။ PHOTO: AP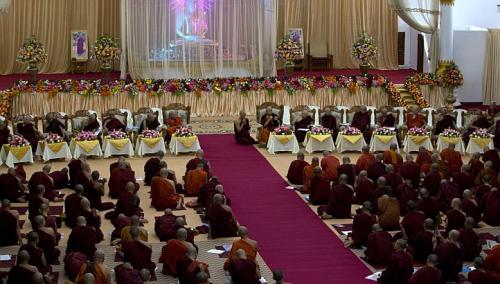 ထိုညီလာခံကို ဗုဒၶဘာသာဘုန္းၾကီးေပါင္း ၂၀၀ ေက်ာ္တက္ေရာက္ခဲ့ေၾကာင္း၊ ၄င္းတို႔က မိမိတို႕ဘာသာကို မီဒီယာမ်ား အေရာင္ဆိုးၾကသည္ဟု စြပ္စြဲၾကေၾကာင္း straitstimes ကဆုိသည္။ ဗုဒၶဘာသာ၀င္မ်ားႏွင့္ သာသနာ့ေခါင္းေဆာင္မ်ားက ျပႆနာ မရွိဘဲ ျငိမ္းျငိမ္း ခ်မ္းခ်မ္းေနလိုသူမ်ား ျဖစ္သည္ဟု ဓမၼဒူတ ဦးေဆကိႏၵက ညီလာခံထုတ္ျပန္ခ်က္ဖတ္ၾကားရာ၌ ထည့္သြင္းဖတ္ၾကားခဲ့သည္။
ထို႔ျပင္ ၄င္းသံဃာမ်ားက ဗုဒၶဘာသာကို ကမၻာ့အေကာင္းဆံုးဘာသာတစ္ရပ္ျဖစ္သည္ဟုလည္း ဆိုခဲ့ၾကေၾကာင္း straitstimes က ေဖာ္ျပထားပါသည္။
ျပည္တြင္းအေျခဆိုက္ သုေတသီမ်ားႏွင့္၊ ေခတ္ပညာတတ္အသိုင္းအ၀ိုင္းကမူ ၄င္းတို႔၏ ဘာသာသာသနာကာကြယ္ေရးအေၾကာင္းျပ ဥပေဒမူၾကမ္းမွာ ဗုဒၶတရားေတာ္မ်ားႏွင့္သာမက လူ႔အခြင့္အေရးေၾကျငာစာတမ္းႏွင့္ပါ ဆန္႔က်င္ေနေၾကာင္း၊ ဗုဒၶဘာသာ၀င္မ်ားကိုသာ ကာကြယ္ရမည္မဟုတ္ဘဲ နုိင္ငံသားတိုင္းကို ကာကြယ္ရမည္မွာ နုိင္ငံေတာ္အစိုးရတိုင္း၏ တာ၀န္ျဖစ္ေၾကာင္း ေ၀ဖန္လ်က္ရွိသည္။
Ref: http://www.straitstimes.com/breaking-news/se-asia/story/myanmar-monks-urge-peace-after-religious-bloodshed-20130614
Eleven Media မွသတင္းေဖၚျပခ်က္သည္ လိုရာဆြဲကာ ျပည္သူကို မ်က္ေစ့လည္ေအာင္ လုပ္ျခင္းပာု သံုးသပ္
Posted: 15 Jun 2013 02:28 AM PDT
ျမန္မာမြတ္စ္လင္မ္ႏွင့္ ပတ္သက္သည့္ သံသယေမးခြန္း မ်ားကို ႀကိဳဆိုေၾကာင္း ဆရာဦးေအးလြင္ေျပာ။
————————————————————————-
Eleven Media မွသတင္းေဖၚျပခ်က္သည္ လိုရာဆြဲကာ ျပည္သူကို မ်က္ေစ့လည္ေအာင္ လုပ္ျခင္းပာု သံုးသပ္။
▬▬▬▬▬▬▬▬▬▬▬▬▬▬▬▬▬▬▬▬▬▬▬▬▬▬▬▬
ဇြန္ ၁၅၊ ၂၀၁၃။ (ပာိန္းေအာင္)
ျမန္မာမြတ္စ္လင္မ်ားႏွင့္ ပတ္သက္၍ ေသာ္လည္းေကာင္း အစၥလာမ္ သာသနာေတာ္ႏွင့္ ပတ္သက္၍ေသာ္လည္းေကာင္း သံသယမ်ား႐ွိပါက ပြင့္ပြင့္လင္းလင္း ေမးျမန္းႏိုင္ေၾကာင္းႏွင့္ ေမးျမန္းသည့္ မီဒီယာမ်ားအား ႀကိဳဆိုပါေၾကာင္း ၿငိမ္းခ်မ္းမႈ တည္ေဆာက္ေရး ကြန္ရက္ ကျပဳလုပ္သည့္ သံသယမ်ား၊ အၾကမ္းဖက္မႈမ်ား ႏွင့္စပ္လွ်ဥ္းသည့္ သတင္းစာ ႐ွင္းလင္းပြဲတြင္ သဘာပတိ ဆရာဦးေအးလြင္က ေျပာသည္။
"ကၽြန္ေတာ္တုိ႔ ပြင့္ပြင့္လင္းလင္းနဲ႔ ႐ွိတဲ့အတို္င္း က်မ္းကိုး က်မ္းကားနဲ႔ တင္ျပပါ့မယ္။ မီဒီယာေတြက ျပန္လည္တင္ျပရင္လည္း သစၥာတရားကို ရင္၀ယ္ ပိုက္ထားပါ။ စာေပသစၥာလည္း ႐ွိဖို႔လု္ိတယ္။ ႏိုင္ငံနဲ႔ လူမ်ိဳးအေပၚမွာလည္း သစၥာ႐ွိလိုပါတယ္"ပာု ဆရာဦးေအးလြင္က အထက္ပါ စာနယ္ဇင္း ႐ွင္းလင္းပြဲတြင္ ထပ္ေလာင္းေျပာၾကားသည္။
မီဒီယာဆိုတာ ေစတနာမွန္ဖို႔ လိုတယ္။ စာေပသစၥာေစာင့္စည္းဖို႔ လိုတယ္။ မေျပာတဲ့ စကားကိုေျပာ သေယာင္ေယာင္ ေျပာသြားတာပာာ မီဒီယာေလာက အတြက္ ဂုဏ္သိကၡာ က်ဆင္းေစဖို႔ျဖစ္တဲ့ ကိစၥတစ္ခုပါ ပာု Eleven Media မွ ၁၃-၆-၂၀၁၃ ထုတ္ ေန႔စဥ္ သတင္းစာပါ သတင္းလုပ္ႀကံမႈ အေပၚ၄င္း၏ အျမင္ကို ျမန္မာမြတ္စ္လင္မီဒီယာ သို႔ေျပာသည္။
ထို႔အျပင္ မီဒီယာဆိုသည္မွာ အျငင္းပြားမႈႏွင့္ အထင္အျမင္ လြဲမႈမ်ားကို ေျဖ႐ွင္းရန္ ျဖစ္ေၾကာင္း သတင္း အခ်က္အလက္မ်ားသည္ ႏိုင္ငံကို ကုိင္လႈပ္ ႏိုင္ေၾကာင္းလည္း ဆရာဦးေအးလြင္က ထပ္ေလာင္းေျပာၾကားသည္။
သံသယေတြ ပိုၿပီးျဖစ္ေစနိင္တဲ့ လုပ္ရပ္မ်ိဳးကေတာ့ ျမန္မာ့မီဒီယာေလာကနဲ႔ စတုတၳမဏၰိဳင္ အတြက္ အင္မတန္ ႐ွက္ဖြယ္ရာ ကိစၥျဖစ္မယ္ ပာုလည္း အစၥလာမ္ သာသနာ့ပညာ႐ွင္ တစ္ဦးျဖစ္သည့္ ဆရာဦးေအးလြင္က ဆက္လက္ေျပာၾကားသြားသည္။
ထို႔အျပင္ သတင္းလုပ္ႀကံေဖၚျပမႈႏွင့္ ပတ္သက္၍ အဆိုပါ သတင္းေဖၚျပခ်က္သည္ "လိုရာဆြဲၿပီး ျပည္သူေတြကို မ်က္ေစ့လည္ေအာင္ လုပ္တာပဲ" ပာု ဆရာဦးေအးလြင္က ျမန္မာမြတ္စ္လင္မ္ မီဒီယာ သို႔ေျပာသည္။
ေတာ္၀င္ႏွင္းဆီ ခန္းမတြင္ က်င္းပသည့္ သံသယမ်ား၊ အၾကမ္းဖက္မႈမ်ား ႏွင့္ စပ္လွ်ဥ္း၍ စာနယ္ဇင္း ႐ွင္းလင္းပြဲသို႔ ဘာသာေပါင္းစံုမွ ဆရာေတာ္မ်ား၊ နိင္ငံေရးနယ္ပယ္ အသီးသီးမွ ပုဂၢိဳလ္မ်ား၊ လူမႈအက်ိဳးျပဳ လုပ္ငန္းေဆာင္႐ြက္ေနသူမ်ား တက္ေရာက္ကာ ၿငိမ္းခ်မ္းေရး တရားမ်ား၊ စကားမ်ား၊ အႀကံျပဳခ်က္မ်ားကို အသီးသီးတင္ျပခဲ့ၾကသည္။
Was the EU right to lift sanctions on Burma? – 25/04/2013
Posted: 15 Jun 2013 01:48 AM PDT
Rohingya and Myanmar Muslim Genocide
Posted: 15 Jun 2013 01:32 AM PDT
Formaldehyde- Hidden In Everyday Products
Posted: 15 Jun 2013 01:23 AM PDT
Producers are tricky, and their business sometimes involves tricking consumers. They trick us into buying very handy products for cleaning, deodorizing, softening, smoothing, and beautifying that often contain dangerous chemicals.
If the word "formaldehyde" doesn't remind you of an embalmed body on a cold steel table, it should!
Formaldehyde has been used for decades to embalm dead bodies for open casket burials. It is a preservation fluid that replaces the blood, it is a recognized cancer causing agent (carcinogen) by the National Cancer Institute, and oh, by the way, it is in most of the products you buy and use around your home, even the materials your home was built with!
Is My Home Embalmed?
CLICK HERE for more.
Peniaga Tentang 'Sekeras-kerasnya' Perobohan Pasar Besar Kedai Payang
Posted: 15 Jun 2013 02:06 AM PDT
K
uala Terengganu - Para peniaga menentang sekeras-kerasnya tindakan Menteri Besar Terengganu Dato' Seri Ahmad Said yang berdegil mahu merobohkan Pasar Besar Kedai Payang.
Seorang peniaga suratkhabar dan makanan ringan, Ahmad Fazli Mohd Fahmi, 44, sebaliknya bersetuju sekiranya 'pasar warisan' tersebut dibaik pulih dan dinaiktaraf, dan bukannya dibangunkan sebuah hotel dan 'apartment'.

"saya tidak bersetuju sekeras-kerasnya tindakan Datuk (Seri) Ahmad Said, dengan tindakan beliau dan apa cara sekali pun untuk membangunkan Pasar Payang dengan cara begitu (merobohkan),

"bagi saya saya cukup (ia boleh) sekadar dibaik pulih atau menaikkan taraf Pasar Payang tidak berhubungan (berkaitan) dengan dibina hotel dan apartmen,"ujarnya ketika ditemui.

Ahmad Fazli menegaskan, sekiranya Ahmad Said tetap dengan keputusannnya mahu merobohkan dan mendirikan bangunan baru, beliau mewakili rakan-rakannya akan mengambil 'sesuatu' tindakan menyekat hasrat MB Terengganu itu. -BO





Posted: 14 Jun 2013 11:54 PM PDT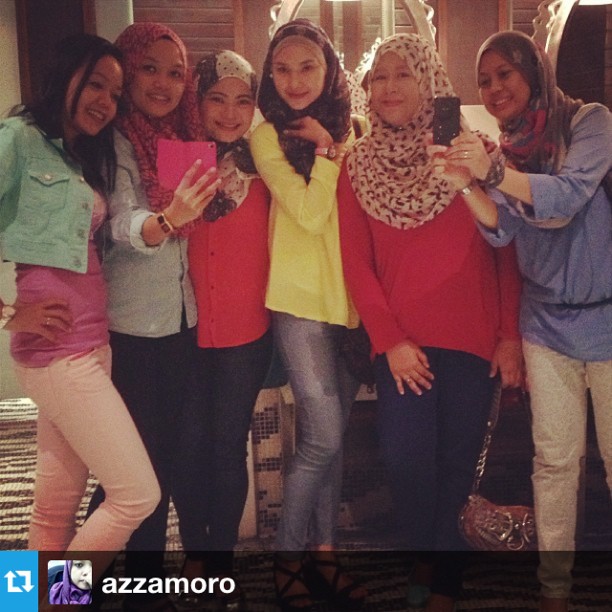 ဦးပိန္တံတားကို ကုန္းေဘာင္ေခတ္တြင္ အစၥလာမ္ဘာသာဝင္ ၿမဳိ႕ဝန္စာေရး ဦးပိန္က အမရပူရၿမဳိ႕ ေတာင္သမန္႐ြာတြင္ တည္ေဆာက္ခဲ့
Posted: 14 Jun 2013 11:00 PM PDT

M-Media ႏွစ္ ၁၆၀ ေက်ာ္ သက္တမ္းရွိ ဦးပိန္တံတားကို ေရွးမူမပ်က္ ျပန္လည္ျပဳျပင္မည္ (The Voice Weekly)
မႏၲေလး၊ ဇြန္ ၁၃
ျပည္တြင္းျပည္ပ ခရီးသြားမ်ား လာေရာက္လည္ပတ္မႈ အမ်ားဆုံးေနရာ မ်ားတြင္ တစ္ခုအပါအဝင္ ျဖစ္ေသာ မႏၲေလးၿမဳိ႕ေတာ္ရွိ ႏွစ္ေပါင္း ၁၆၀ ေက်ာ္ သက္တမ္းရွိ ဦးပိန္တံတားကို ေရွးမူမပ်က္ ျပန္လည္ျပဳျပင္ရန္ စီစဥ္လ်က္ရွိေၾကာင္း ေရွးေဟာင္းသုေတသန၊ အမ်ဳိးသားျပတိုက္ ႏွင့္ စာၾကည့္တိုက္ ဦးစီးဌာန (မႏၲေလးဌာနခြဲ) ထံမွ သိရသည္။
ေဆြးျမည့္ေနေသာ တိုင္မ်ား၊ တံတား ၾကမ္းခင္းမ်ားကို အစားထိုးလဲလွယ္ ျပဳျပင္သြားမည္ျဖစ္ၿပီး အဆိုပါျပဳျပင္မည့္ ကုန္က်စရိတ္မ်ားကို တြက္ခ်က္ေနၿပီ ျဖစ္ကာ တြက္ခ်က္ၿပီးပါက စတင္ လုပ္ေဆာင္သြားမည္ ျဖစ္ေၾကာင္း အဆိုပါဌာနထံမွ ထပ္မံသိရသည္။
အဆိုပါ ဦးပိန္တံတားသည္ ေတာင္သမန္အင္း ေပၚတြင္ ေဆာက္လုပ္ထားသျဖင့္ ေရစီးေရလာ ေကာင္းမြန္ရန္ ေဆာင္႐ြက္ေပး သင့္ေၾကာင္း၊ တိုင္မ်ား လဲလွယ္ရာတြင္လည္း ေရဆိုးမ်ားေၾကာင့္ ေျမႀကီးထဲ ျမႇဳပ္ေနၿပီး ပ်က္စီးေနေသာ တိုင္မ်ားရွိသျဖင့္ ေသခ်ာစိစစ္ လဲလွယ္သင့္ေၾကာင္း၊ ဦးပိန္ တံတားအနီး ေဈးဆိုင္မ်ားမွာ တံတားႏွင့္ နီးကပ္ေနျခင္းေၾကာင့္ ပ်က္စီးမႈမ်ားစြာ ရွိႏိုင္ေၾကာင္း မႏၲေလးၿမဳိ႕ေတာ္အေျခစိုက္ စိမ္းေရာင္စို Activities မွ အတြင္းေရးမွဴး ဦးေမာင္ေမာင္ဦးက ေျပာၾကားသည္။
ယင္းအျပင္ အဆိုပါ တံတားေပၚတြင္ ဆိုင္ကယ္၊ စက္ဘီးျဖတ္သန္းမႈမ်ားကို အနီးရွိ ဘုန္းႀကီးေက်ာင္းမွ သံယာေတာ္ မ်ားက ဝိုင္းဝန္းတားျမစ္ၾကေသာ္လည္း ဆက္လက္ လုပ္ေဆာင္ေန ၾကေသာေၾကာင့္ အဆိုပါပ်က္စီးေစသည့္ အေၾကာင္းမ်ားကို သက္ဆိုင္ရာ အာဏာပိုင္မ်ားက ေပါင္း စည္းကာ အေလးထားေဆာင္႐ြက္ရန္ လိုအပ္ေၾကာင္း ၄င္းကဆိုသည္။
ဦးပိန္တံတားကို ကုန္းေဘာင္ေခတ္ ပုဂံမင္းလက္ထက္ ခရစ္ႏွစ္ ၁၈၄၉ ခုႏွစ္ ခန္႔တြင္ အစၥလာမ္ဘာသာဝင္ ၿမဳိ႕ဝန္စာေရး ဦးပိန္က အမရပူရၿမဳိ႕ ေတာင္သမန္႐ြာတြင္ တည္ေဆာက္ခဲ့ျခင္း ျဖစ္ၿပီး ယင္းတံတား သည္ အရွည္ ၃၉၇၆ ေပ ခန္႔ရွည္လ်ားၿပီး တိုင္ ၉၈၄ တိုင္ခန္႔ရွိသည္
Advice to the bright Myanmar Muslim students to try their best even if they were unjustly discriminated by Bama Authorities
Posted: 14 Jun 2013 10:10 PM PDT
Believe it or not,
That year, when Dr. Than Win and I came back from Luyechun camp, we used the previous year cards and took the flight from Heho to Mandalay with just Kyat 20.00 each.
I am lucky that it was early years of General Ne Win and he had not started the anti-Muslim campaign yet. Even at that time, the Mandalay Distrait (Khayine) level interview, the interviewer asked me to sing the Burmese National Anthem, which I sang properly although I voice was not good!
I pity that during the renewed LYC Programme, bright Muslim students would be just kicked out without selecting them. But there is a saying, "Men propose and Allah disposed".
I hereby wish to advise the young Muslim students of Myanmar not to depress because of discrimination BUT try harder to show those BIGOTS that you are not at their mercy, you are better than they treat you and Allah would look after you always, In Sya Allah…..
I was denied to even attend the internal MSc Surgery, Director General of Medical Education telling bluntly that they would give a KALAR that chance. I resigned from my prestigious teaching post in Surgery and later migrated. Now when looking back over my shoulders, I realized that it was a Blessing in Disguise from Allah. I don't lost anything but Burma or Myanmar only lost the service of Muslims. At least I have to KEEP MY MOUTH SHUT if I were in service. Now I am happy to at least could serve our Muslims of Myanmar by exposing the persecution, discrimination, Religious Cleansing, Ethnic Cleansing, Genocide e.t.c. Alhamdulillah.
Posted: 14 Jun 2013 10:05 PM PDT
今天翻开中文报章地方版,读到一对男女通过议员开记者会,揭发他们在一宗产业买卖被欺骗的事件。记者会上,两位不敢以真名示人,其中一位更戴上墨镜遮住双眼,不让读者认出样子。 结果刊登出来的新闻,出现的不是X先生、Y女士、Z小姐,就是打上格子的新闻图图片。有时这是当事人要求媒体这么做,有时候是媒体的编辑为了避免惹上官司,才把新闻图片打格子。我曾经遇到一宗案件,当事人连岁数也不愿意透露。 报馆编辑这么做有时也是逼于无奈。试想想,如果当事人连向世人透露真面目、真身份的勇气都没有,你怎么可能奢望媒体或这么做? 这类的记者会数年前我曾经办过。有时一些缺乏耐心的媒体工作者会向当事人稍微发脾气:"安娣,如果你要揭发这个事件,如果你认为你没有得到公平的待遇,那么你应该理直气壮,勇敢地站出来啊,而不是继续害怕。如果你怕,那么你开记者会干嘛?" 坦白说,虽然记者不是向我说这番话,
Malaysian author Tan Twan Eng wins Walter Scott Prize
Posted: 14 Jun 2013 09:26 PM PDT
Tan
Twan Eng travelled from South Africa to recieved his prize in Melrose
Malaysian author Tan Twan Eng has won the £25,000 Walter Scott Prize for historical fiction for his second novel The Garden of Evening Mists. He travelled from his home in South Africa to be at the ceremony in Melrose in the Scottish Borders. He received his prize from the Duke of Buccleuch at a special event during the Borders Book Festival. The Garden of Evening Mists is the first novel by an overseas writer to have won the four-year-old prize. 
A new rule was introduced last year making books by authors from the Commonwealth eligible for entry.
The novel prevailed over a strong shortlist including Bring up the Bodies by Hilary Mantel, which has already carried off some of the UK's most prestigious literary awards, and novels by English writers Rose Tremain, Pat Barker, and Anthony Quinn, and by Australian author Thomas Keneally. Earlier this year Tan Twan Eng won the Man Asian Literary Prize with the same book. 
The Scott Prize judges commented: "All the authors on this year's shortlist have written wonderful books, illuminating times and breathing life into personalities in a way that is enlightening and which brings lasting pleasure to the reader. "However, The Garden of Evening Mists is the book that left the deepest imprint on us. "The poignancy of both remembering and forgetting is what this book is all about." They said one of the strengths of the Walter Scott Prize was its "broad reach". "Set in the jungle-clad highlands of Malaya, this year's winner leads us into the troubled aftermath of World War Two," they added. "It is pungent and atmospheric; a rich, enigmatic, layered novel in which landscapes part and merge, and part again." BBC
Obama-backed Syrian jihadists massacre Christian village population
Posted: 14 Jun 2013 09:15 PM PDT
How great it is that the U.S. is going to be aiding these jihadists. Syria will be cleansed of Christians in no time, and peace will ensue. "Syria Militants Massacre Christian Village Population (Graphic Images)," from Syria Report, June 12 : From Jihad Watch
More details of a massacre in Homs late last month have emerged following the global outcry of a massacre in Deir el-Zour yesterday. The massacre, carried out by Free Syrian Army militants reportedly targeted men, women and children in the Christian village of al-Duwayr/Douar close to the city of Homs and the border with Lebanon. The incident received little media attention, having occurred at the same time as thousands of Syrian troops converged on the insurgent-occupied town of al-Qusayr. 
According to sources, around 350 heavily armed militants entered the village, broke into homes and assembled residents in the main square of the village where they were executed. The final death toll is not known but photos show severe damage to property in the village.




Syrian army sources said that they reached the village after the massacre, resulting in clashes with militants. Sources also reported that Turkish and Chechen extremists were among the perpetrators. Chechen militants are known to have kidnapped two Christian bishops in Aleppo earlier this year. The following images show al-Duwayr/Douar village after the massacre:

[Many more images here.]
Conditions for ethnic and religious minorities have been made increasingly worse as Free Syrian Army affiliated organisations including Jabhat al-Nusra increase ethnic and sectarian cleansing across Syria. Kidnappings, executions and assassinations are common. Late last month, around the time of the massacre in Homs, a fifteen year old girl was kidnapped by militants in Damascus, who demanded $100,000 for her release. Miryam Jbeil, a niece Damascus-based Catholic priest Nader Jbeil, was released after a number of days in captivity.


In the aftermath of the Syrian army assault on al-Qusayr, the church was discovered to have been desecrated by Free Syrian Army militants.... [more photos here]